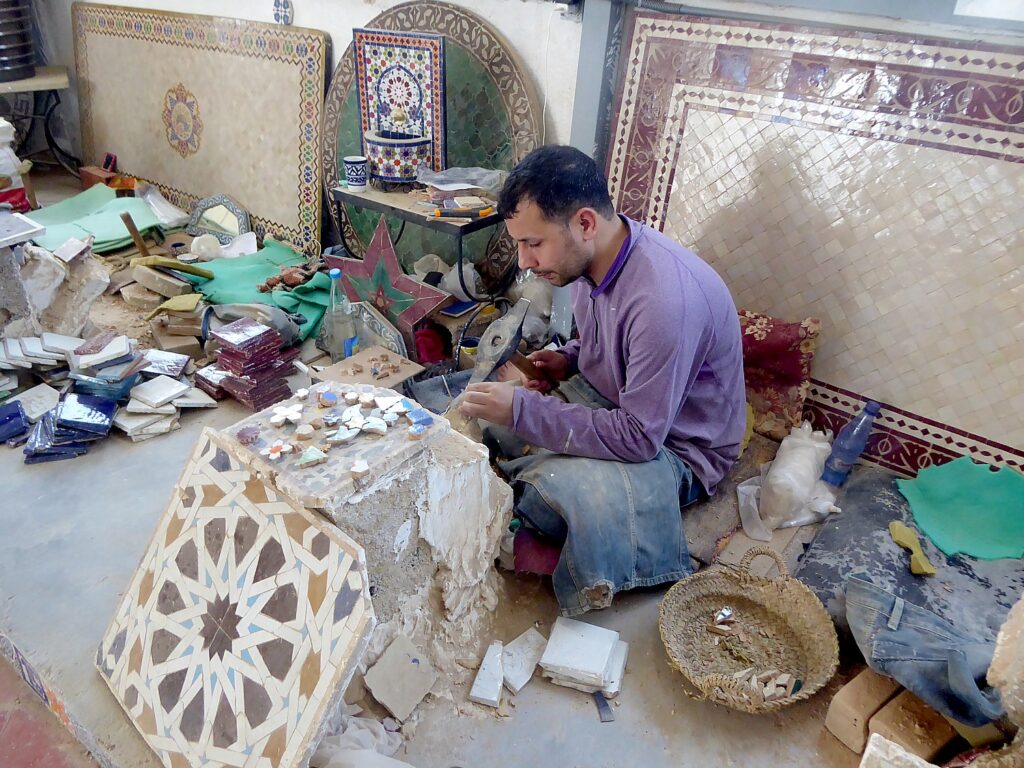 by Karen Rubin, Travel Features Syndicate, goingplacesfarandnear.com
This is a holiday season like no other, and with the routes for travel cut off for many, there are still ways to satisfy unrequited wanderlust and instill the hope and joyful spirit for a future when the thrill and enrichment of discovery will return.
If you can't get to places, some popular destinations known for their distinctive artisans and boutiques, can bring themselves to you:
Not-for-profit Road Scholar, renowned as one of the world's largest and most innovative creators of experiential learning opportunities for adults has partnered with NOVICA, which works directly with artisans in Asia, Africa and Latin America, to create a "virtual" world bazaar (https://worldbazaar.roadscholar.org/).
"An important part of every history and culture that we learn about is recorded in the arts, crafts and traditions of its people. While travel is limited now, we have created a way for you to continue your discovery of the cultural creations found in the places we explore on Road Scholar learning adventures through our new World Bazaar."
Similarly, The Travel Corporation (ttc.com), a family of 40 travel and hospitality companies, through its charitable foundation, TreadRight, is using holiday gift giving to benefit its project partners and sustainable initiatives around the world hard-hit by the collapse of international travel (https://www.treadright.org/holiday-gifts-that-give-back/).
Butterfield & Robinson also has a foundation that supports conservation and cultural projects as well as an B&R Artisan Marketplace promotes the small businesses and independent artists that you would otherwise encounter on trips (https://www.butterfield.com/br-artisan-marketplace/)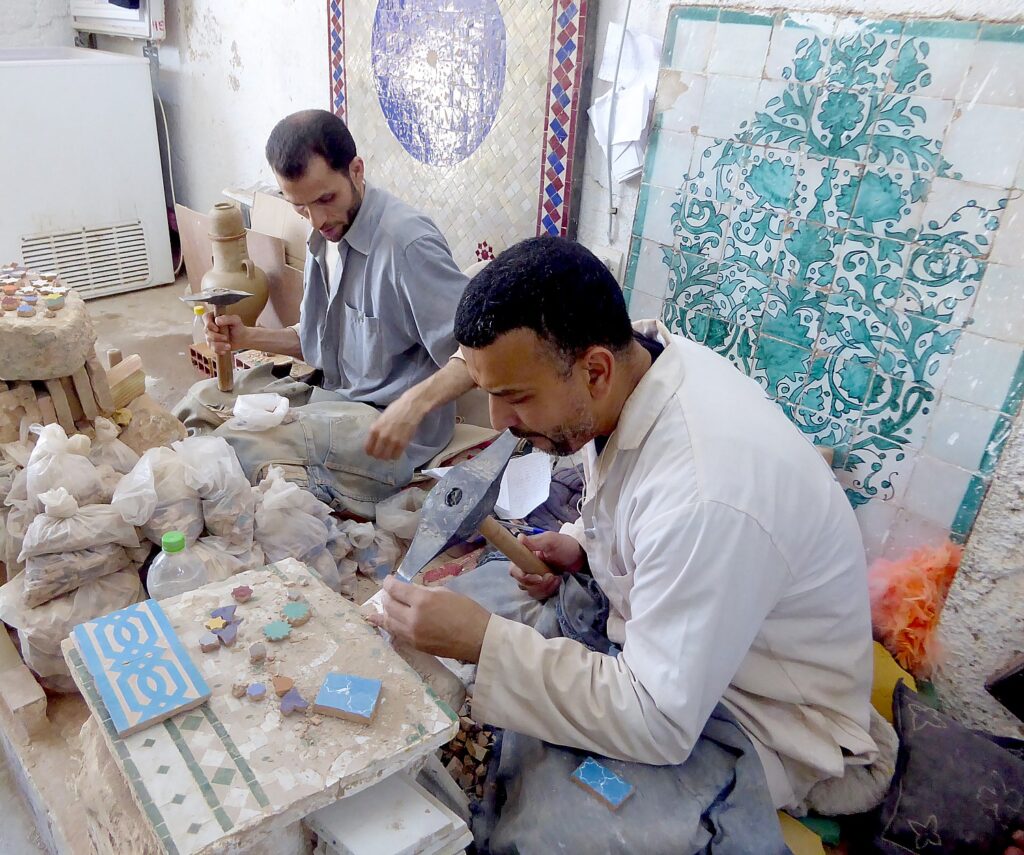 In this season when we think about good will, doing good and making a difference, use your gift-giving to support important institutions, destinations, organizations either with direct donations or actual purchases of subscriptions and items: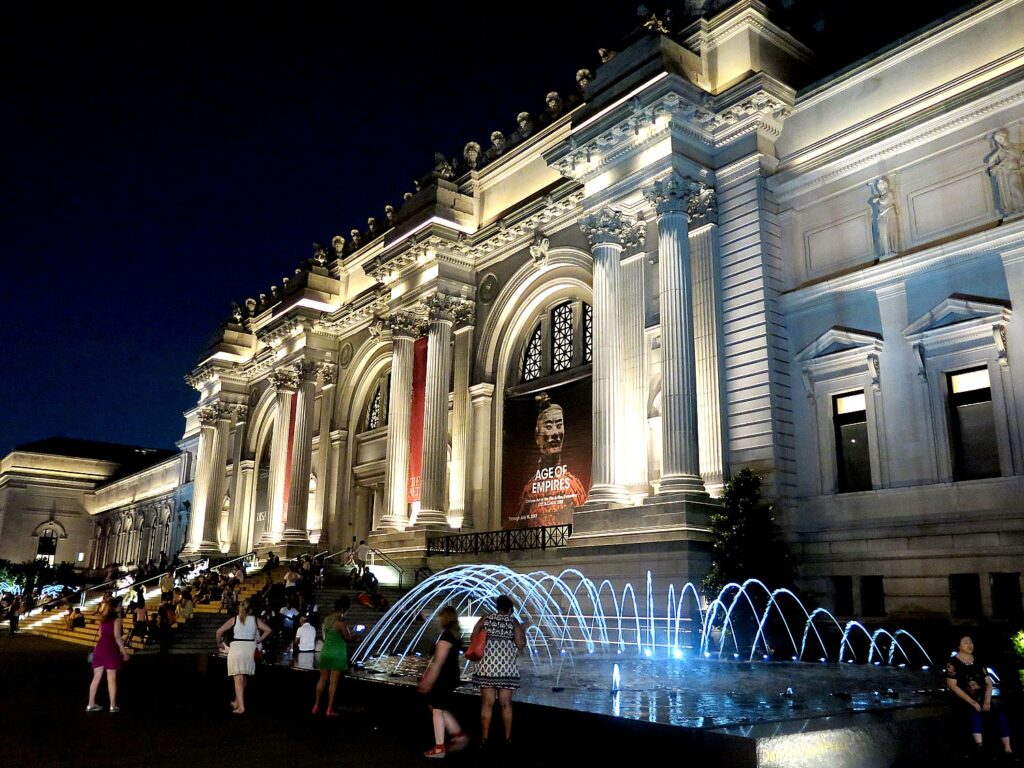 Many of the great museums and iconic institutions of the world offer some of the most interesting, innovative and creative items in their gift shops and you can support their endeavor by shopping online or through catalogs (check out holiday specials): the Metropolitan Museum of Art (metmuseum.org), the American Museum of Natural History (www.amnh.org, https://shop.amnh.org/featured/holiday-gift-ideas); Smithsonian (Smithsonian Museums, Smithsonianstore.com; you can also get a membership & subscription to the fantastic Smithsonian Magazine with two gift subscriptions, so 3 subscriptions for $34, Smithsonianmag.com).
Also (but you can insert your own):
World Wildlife Fund (https://gifts.worldwildlife.org/)
National Wildlife Fund (www.shopnwf.org/collections/Shop-Home-and-Garden-Garden-for-Wildlife).
Zoos, aquariums and special attractions are fantastic to shop at, especially for kids: The Palm Beach Zoo (www.palmbeachzoo.org), for example, has eco-friendly items. There are also Adopt-an-Animal programs. The Bronx Zoo has similar programs and an online store (www.bronxzoostore.com). And you don't have to visit the Kennedy Space Center, to get space-related items (www.thespaceshop.com), though visiting offers incomparable experiences. Indeed, you might also consider gifting special experiences, like Zookeeper for a Day or an Overnight Campout at a Museum.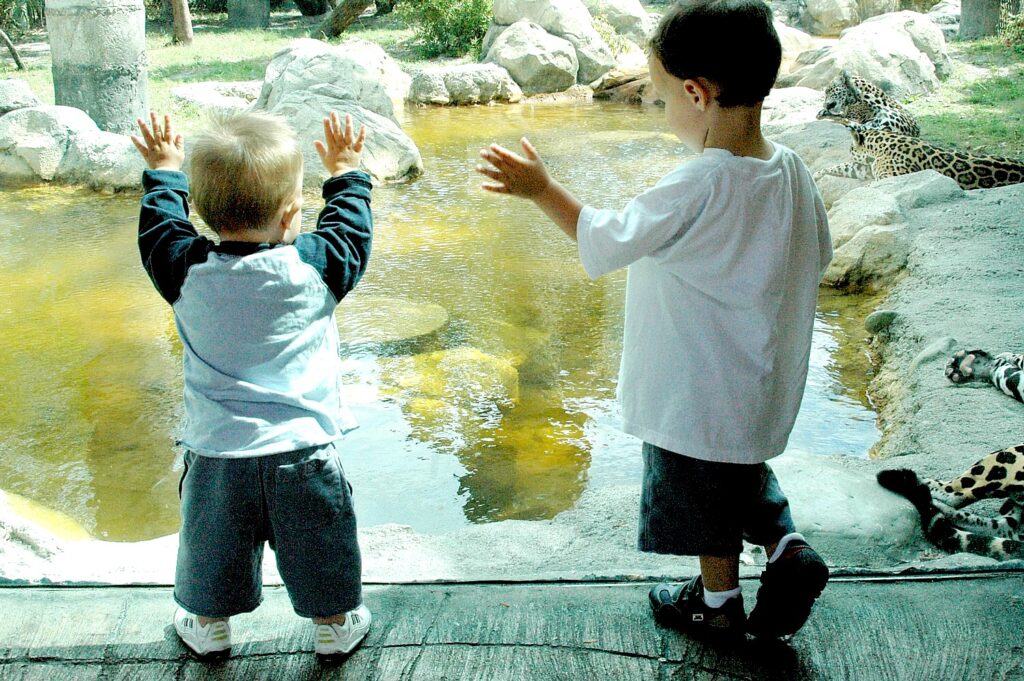 Another gift idea is to purchase family memberships in your favorite museum, zoo, aquarium, preserve, historic site or attraction, which gives a sense of "ownership" and encourages multiple or multi-day visits as well as giving access to benefits including discounts, like the Smithsonian Institution, Sierra Club (they produce a catalog of trips), Rails-to-Trails Conservancy (also check out the trail shop for gear like jerseys, trail guides and such, railstotrails.org) Parks & Trails NY (ptny.org), National Parks Conservation Association (NPCA). The National Park Foundation's Board of Directors is matching all gifts, dollar-for-dollar up to a total of $500,000, through Dec. 31 (https://give.nationalparks.org/site/Donation2)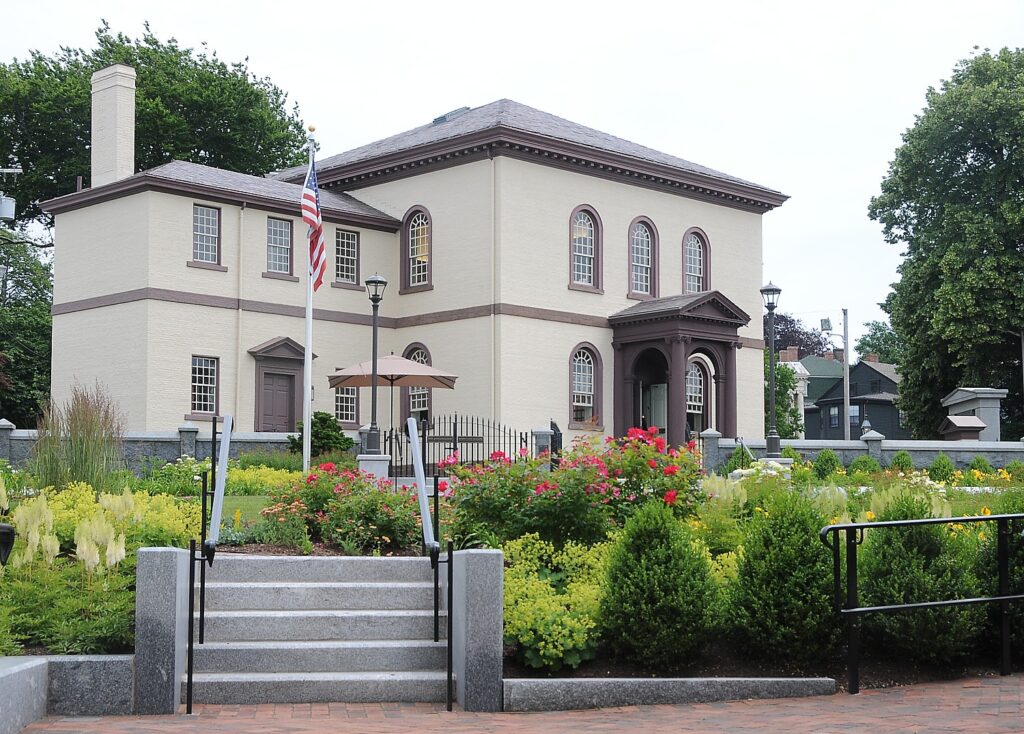 Membership has benefits for National Trust for Historic Preservation (savingplaces.org) and its sister organization Historic Hotels of America (www.historichotels.org), National Trust for Historic Preservation offers Great Experiences & Tours, (nationaltrusttours.com) and a new program to make history fun for families: Distinctive Destinations. From grand homes to artists' studios to working farms, these places across America can add memorable moments to your off-the-beaten-path road trip, create new opportunities for your next vacation, or even be your new favorite gift shop (https://savingplaces.org/distinctive-destinations). They even have created an online list of holiday experiences at its collection of historic holiday sites (https://savingplaces.org/collections/distinctive-destinations-historic-holidays). Members, donors, and supporters of the National Trust for Historic Preservation save up to 30% off best available rates at more than 200 participating Historic Hotels of America with offer code NHP when booking at www.HistoricHotels.org.
These days, with capacity restrictions and advance-purchase ticketing requirements at major museums and attractions, even ski areas, think about gifting pre-purchased tickets or better yet, memberships.
Stocking Stuffers, Gift Cards, Travel Gear
Resorts and hotels, tour companies, cruiselines offer gift certificates and gift cards (ideal stocking stuffers) that can be used toward accommodations but also dining, shopping, activities, experiences.
SpaFinder has gift certificates for resorts, hotels, wellness centers and day spas (www.spafinder.com/best-of/resorts-and-hotel-spas), as well as Gift Cards can be used to buy Gift Sets at its new shop offering skincare products from Sothy's, Jurlique, Circadia, clothes, beauty products and has sales all the time (spafinder.com).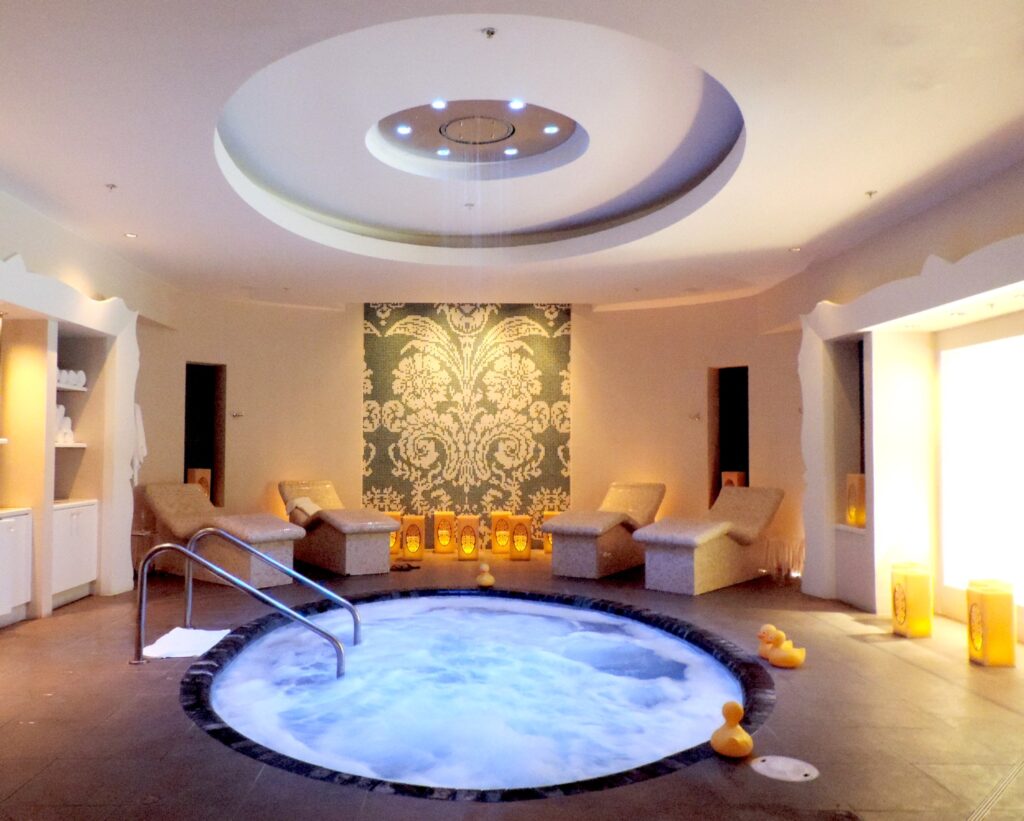 And for stocking stuffers, there's no better than actual socks, so crucial for walking tours, hiking, biking, skiing, and packing.
Darn Tough: Made in America socks for just about every purpose, that comes with a lifetime guarantee and the benefits of Merino wool (no odor; when hot, it wicks away moisture, when cold, it keeps you warm). Socks tailored to hiking, running, endurance, skiing, biking, hunting, work and lifestyle. Founded by Ric Cabot in 2004, a third-generation sock maker, the company operates out of Cabot Hosiery Mills, in the Sock Capital of the World, Northfield, Vermont. Colorful, a great stocking stuffer. (www.darntough.com).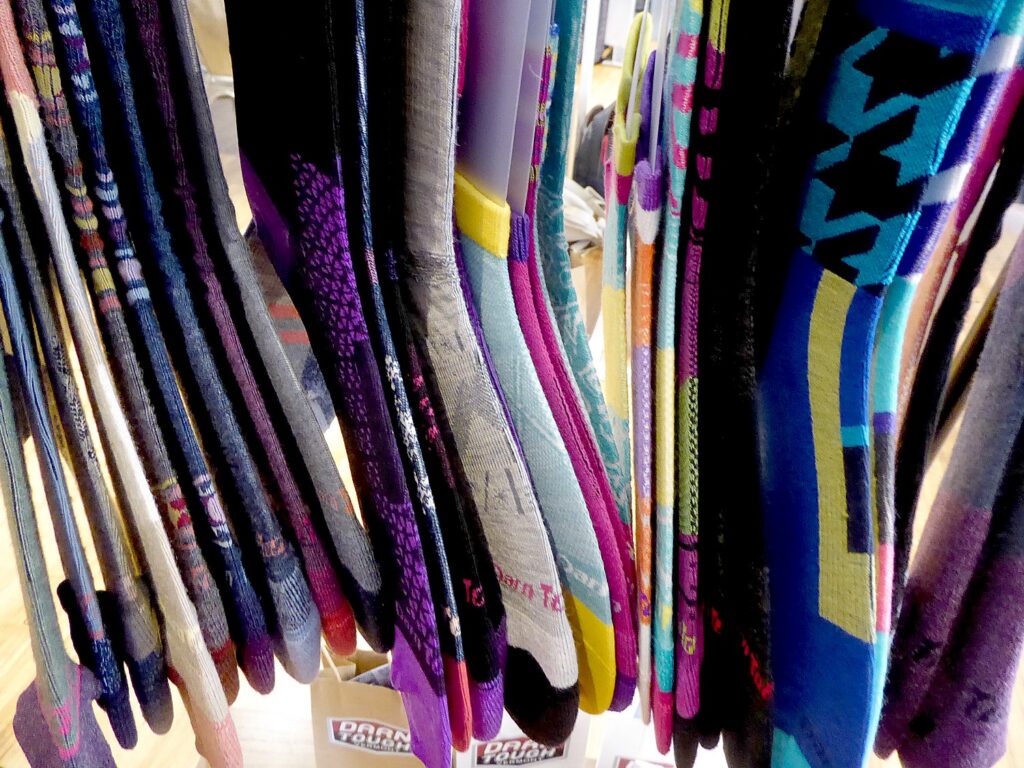 And my kids loved the Bombas socks I sent them last year – Merino wool all-season, everyday socks; hiking, skiing socks. Bombas socks come with a promise to donate a pair for every pair purchased, and now, a specially designed donation clothing item for every Bombas clothing item purchased (so far over 30 million items donated). (Get 20% Off by entering email for a code, https://bombas.com/).
Then you get into clothes, jackets and specialized gear and equipment for every interest imaginable: camping, hiking, skiing, snowboarding, tennis, fishing, outdoor stuff.
Eyeware is a fantastic gift. Smith Optics, rooted in Sun Valley, Idaho, produces high-fashion and active sunglass styles featuring their proprietary ChromaPop technology. The company was founded in 1965 with the invention of the first snow goggles with a sealed thermal lens and breathable vent foam. It has grown into an industry leader that pioneered advancements in eyewear and helmets. Smith's Eastbank line ofround sunglasses are designed with lightweight, bio-based frames: ChromaPop™ lenses to enhance contrast and natural color to make the details pop, 100% UV protection, Megol nose pads provide nonslip grip so glasses stay put, Evolve™ bio-based frame material is lightweight and durable and autoLock hinges hold frames open for easy one-hand on and off. Check the gift guide (www.smithoptics.com).
HydraPak's brand new line of sustainable outdoor water bottles for every purpose (hiking, biking, skiing, running) are made with 50% recycled content in both the bottle-and-cap. RECON was born out of the collective belief that great gear for the trail can and should be lower impact on the environment. It utilizes Eastman Tritan™ Renew technology to transform plastic waste, from a variety of sources with a primary source being PET single-use bottles, x9 bottles to be exact, into upcycled outdoor water bottles. (HydraPak.com)
Ecco Outdoors creates ergonomic footwear that have their own version of natural motion, unique to each foot. The company owns its own tanneries and produces innovative leathers for performance, lifestyle and fashion brands, combining form and function, craftsmanship and technology. Developed by ECCO over three decades, FLUIDFORM™ is a technology to create ergonomically advanced soles. By injecting a resilient, shock-absorbent material directly into the shoe mould, the sole is bonded to the upper instantly and seamlessly, without the compromises common with glued or stitched assemblies. The result is a reliable and durable union between the upper and the sole unit, which offers a finely-tuned balance of cushioning and rebound. The shoes are produced in factories in China, Vietnam, Indonesia, Thailand, and Portugal and sold in 90 countries from over 2,200 ECCO shops and more than 14,000 sales points. (www.eccousa.com).
Kuju is premium coffee you travel with – designed to be exceptionally easy. All you need is hot water – it has its own packet, filter in a single-serving. Kuju Coffee. The Pocket PourOver is pre-filled with specialty-grade coffee so you can make a really good cup of coffee from anywhere (small kitchen, while traveling, in the office, when you're the only one who wants a cup, etc.) Two collections are notable – an Ethically Sourced collection with light, medium and dark roast coffees sourced from a farm that employs former victims of sex-trafficking as well as a Premium Single Origin collection with coffees from Ethiopia, Papua New Guinea and Indonesia. During this summer's camping trip in New York's Letchworth State Park we thoroughly enjoyed the single-serve Kuju Coffee packets: just pour hot water over the cleverly engineered packets, and voila, we were transported to civilization. www.kujucoffee.com/pages/holiday-gift-guide
A new twist on chocolate that's so good for you: Fx Chocolate is made with nutritional supplements, gluten-free, with 1/20 the calories from sugar. Some are made with Adaptogens -a class of herbs, mushrooms and minerals that work on a cellular level, acting like a "stress vaccine," increasing cells' ability to respond to stress; Reishi mushrooms are adaptogens that are masters of immune support, energy and cellular protection; using every part of the mushroom enables max potency for a slow, steady & balanced energy reign. Some are made with CBD (also known as cannabidiol), a natural compound found in the hemp plant, that interacts with endocannabinoid system- which plays a role functions, including mood and sleep cycles, but is non-intoxicating (Fx Chocolate won't get you high). (https://fxchocolate.com/)
DUER, based in Vancouver, creates apparel ideal for travel by fusing performance and style, fashion, function comfort and versatility. Jeans are designed as a hybrid across active lifestyles – five times more stretch and 30% lighter and stronger than traditional denim. "You can take a plane ride, wear to dinner; anti-microbial, you can wear every day." The brand has now expanded to men's and women's pants, jeans, and shirts, all with proprietary fabrics that offer power stretch, moisture-wicking, breathability and durability, with the look and feel of premium streetwear. The company is debuting its Weatherproof Denim and fleece-lined denim for men, as well as denim and pants to launch its DUER Women's collection (www.shopduer.com).
Lowa Boots, a Connecticut based company that is in partnership with a German company founded in 1923, is famous for four-season specialized outdoor footwear for hiking, backpacking, mountaineering and walking, as well as everyday use. The backpack boots are made in Germany; mountaineering in Italy; lighter weight boot in Slovakia. They are made with care – direct-attach polyurethane midsole, one for shock absorption and comfort, one for stability; invisible foot technology with Gortex; a backpack boot with lacing and rivets under tab so it flexes for mobility. "Everything for different level of outdoor fit, comfort and performance." Available at Paragon, REI, Zappos and 450 independent specialty stores as well as online (www.lowaboots.com).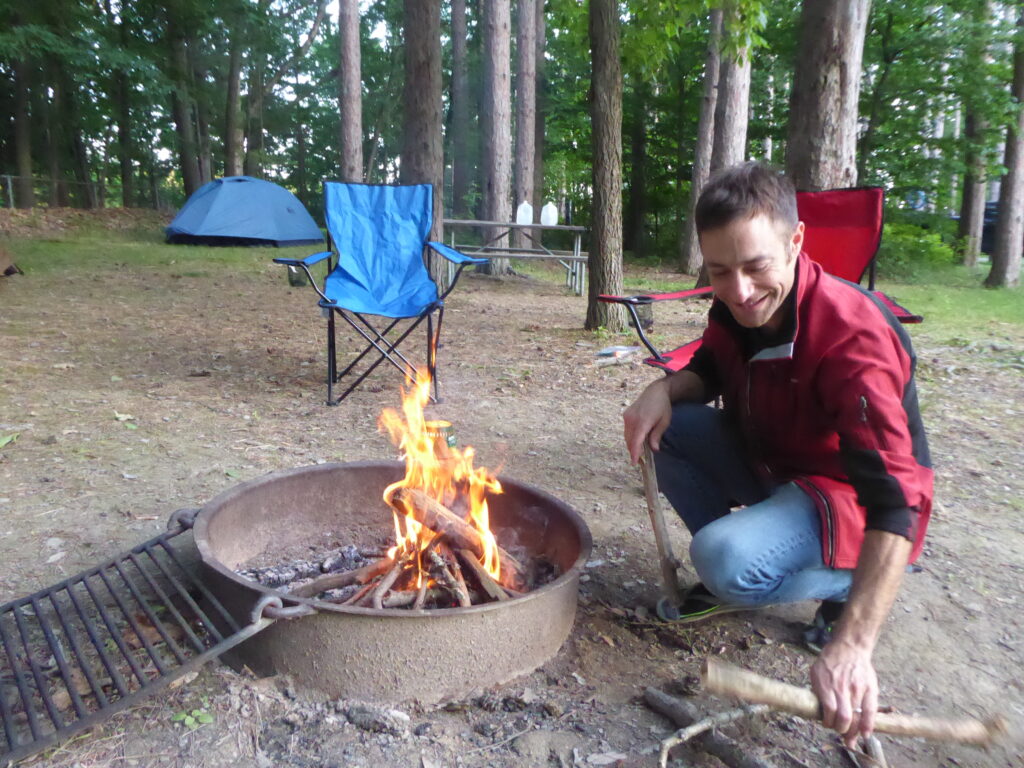 Among our favorite specialty retailers (especially when you catch sales and closeouts): REI (www.rei.com/s/gifts-for-travelers, 800-426-4840); Eastern Mountain Sports, 888-463-6367, ems.com; LL Bean, 888-610-2326, llbean.com; Sun & Ski, 866-786-3869, sunandski.com; Tennis Express, TennisExpress.com, Bass Pro Shops, www.basspro.com. And of course, luggage (I love my Olympia USA 22 inch 8-Pocket Rolling Duffel for $25 purchased through homedepot.com of all places which I have taken around-the-world; another great site is Luggageonline.com, 888-958-4424).
Photography & Camera Gear
What trip doesn't involve photos! Yes, everyone has their cell phones, but they don't do for safaris, kayaking, biking, wildlife, etc. (though there are lens kits for cell phones which would make great gifts).
Cameras and photography gear are big on the list for travelers, with size and functionality among the key criteria. Some of the new smaller, mirrorless cameras have as much functionality as the larger, heavier digital SLRs and use interchangeable lenses but tend to be fairly costly (over $1000 range). But I was able to take advantage of a sale to purchase the Canon EOS M6 Mirrorless Digital with 18-150 mm lens for $449, light and compact enough to use for hiking and travel.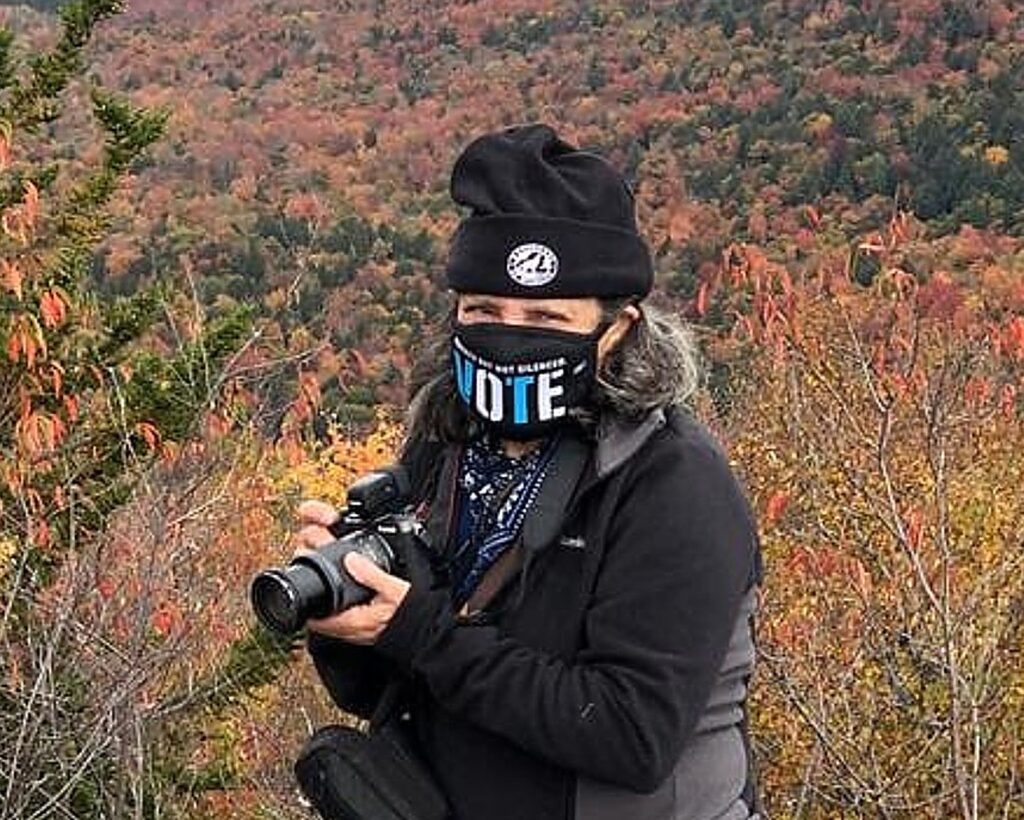 For something like a safari, you would need a good DSLR with decent zoom lenses to cover the various focal lengths (I use the Nikon D500 with Nikkor 28-300), but for, say, a biking or hiking trip ( that is, what I can wear around my neck, shoot with one hand while riding a bicycle that gives excellent quality images, image stabilization, decent zoom lens, auto focus, is fast and responsive on/off/shoot, and is reasonably priced), I have found my Panasonic Lumix DMC ZS70 and ZS50 to be ideal for this kind of travel; thinking of weather and more rugged hikes and photo environments, my latest acquisition is the waterproof, shockproof Olympus Tough TG-6 Digital Camera, with 4x zoom lens (25-100mm, with an amazing macro feature for nature photography), on sale at $100 off at $349). B&H consistently has best inventory, prices, and holiday specials, plus excellent customer service, delivery and return policies, www.bhphotovideo.com, 800.606.6969, 212.444.6615).
There are endless opportunities on a photographer's wishlist, from memory cards and external hard drives, to backpacks to lenses, lighting, etc.
More travel-inspired gifts:
Shou Sugi Ban House, a Hamptons wellness retreat and destination spa, recently launched an e-commerce site includinga line of signature ceramics made exclusively for Shou Sugi Ban House by New York-based ceramicist Stephanie Charlene. The collection includes bowls, dinner plates and tumblers made from a groggy white stoneware and finished with a sandy white glaze. Prices start at $30 available online at www.ssbhouse.myshopify.com or at their onsite shop in Water Mill, NY.
For the fashionista: Wilbert Das, the former creative director of Diesel and owner of UXUA Casa Hotel & Spa, designed limited-edition sunglasses with local Trancoso, Brazil craftsmen. They are handcrafted from three different varieties of reclaimed wood as well as sustainably-sourced buffalo bonewith lenses by German supplier, Zeis. Each of the 150 pairs comes with an individually carved leather case by Artist in Casa Mark Inglis, an Irish designer who splits his time between Trancoso, Italy, Bali, and Tulum. Retail price is $360, and it is available via email to [email protected], through www.uxuacasa.com or at Zerezes retail outlets in Rio de Janeiro.
For the next Bond, James Bond: Chris Blackwell – the Rock & Roll Hall of Famer and owner of Ian Fleming's former residence, GoldenEye – is celebrating the release of the 25th Bond film, No Time To Die, witha special 007 Limited Edition release of his Blackwell Fine Jamaican Rum.A mainstay spirit at each Island Outpost resort, Blackwell Fine Jamaican Rum is inspired by Chris Blackwell's time-honored recipe as his family has been involved in distilling Jamaican rum since the 17th century. Available starting in November, the 750 ml bottle will retail for $35 and can be purchased online at www.blackwellrum.com/shop.
For the coffee connoisseur: When Nayara Springs launched its espresso bar, Mi Cafecito, they wanted to showcase the best of Costa Rica. They worked withlocal coffee farmers to plant organic beans which they roast on propertyto create super local and fresh coffee. Until the next trip is booked, the coffee is now available to purchase and have shipped home. A half-pound bag of coffee starts at $8 (www.navarasprings.com).
For the 'it's five o'clock somewhere' enthusiast: Napa Valley Distillery was the first distillery to open its doors in the city of Napa since Prohibition. Cocktail aficionados will love an old school gift set of spirits, bitters, syrups and shrubs – from a Bloody Mary kit to a box of Rum n' Kola. Or for someone extra special, gift a yearlong membership to The Distinguished Bar Club and they will receive a quarterly box of goodies in the mail, including limited release whiskies, rums, and brandies (www.napadistillery.com)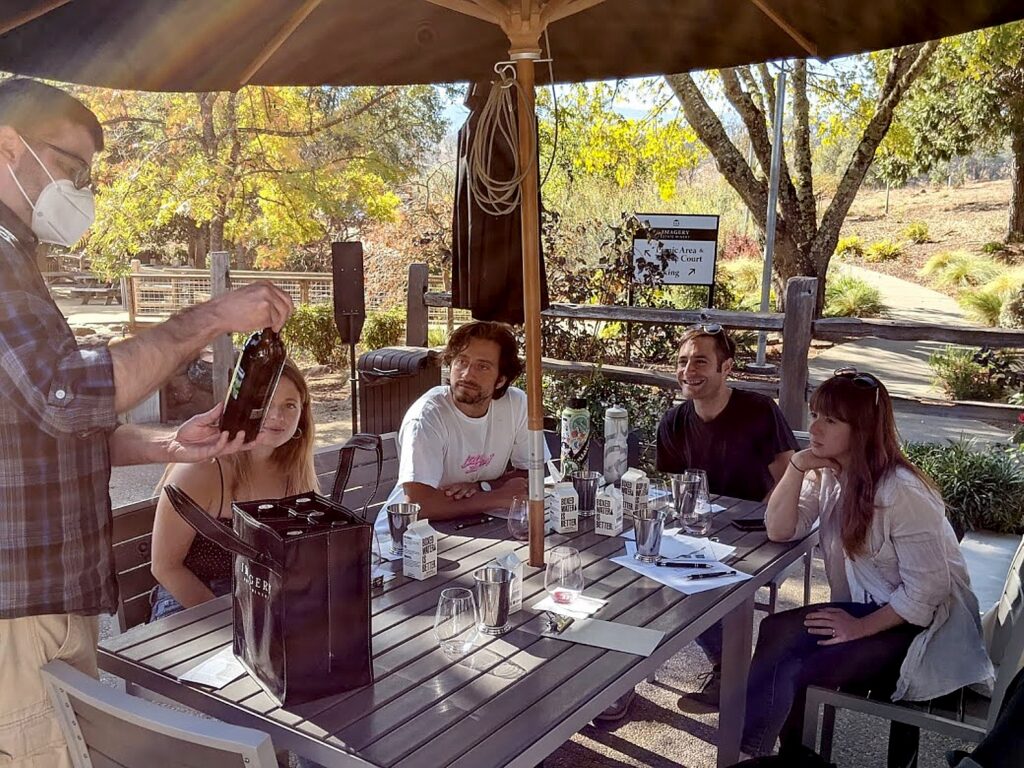 Can't get to the wine tastings in Sonoma and Napa? You can still join their wine clubs which ship the orders. For example, Imagery Winery, which we visited recently (877-550-4278, www.imagerywinery.com/store) and its sister winery Benziger (benziger.com), Find more on sonomawine.com and napavintners.com.
Being here: the Golden Arrow Lakeside Resort in Lake Placid where we have enjoyed spending a Christmas holiday (shuttle to Whiteface for skiing and close to Olympic venues and sites), is promoting and facilitating shopping at its local shops and restaurants with resort dollars ($20 for every night you stay) that can be used in town (see site for COVID-19 safety precautions). (888-974-6053, 844-209-8080, golden-arrow.com)
_________________________
© 2020 Travel Features Syndicate, a division of Workstyles, Inc. All rights reserved. Visit goingplacesfarandnear.com, www.huffingtonpost.com/author/karen-rubin, and travelwritersmagazine.com/TravelFeaturesSyndicate/. Blogging at goingplacesnearandfar.wordpress.com and moralcompasstravel.info. Send comments or questions to [email protected] Tweet @TravelFeatures. 'Like' us at facebook.com/NewsPhotoFeatures