by Karen Rubin
Travel Features Syndicate, goingplacesfarandnear.com
Holiday shopping for anyone on your list who travels presents infinite possibilities. Travel is as specific and specialized as the traveler, with all sorts of gear to add to the success and sheer enjoyment of any trip. Here are just a few suggestions.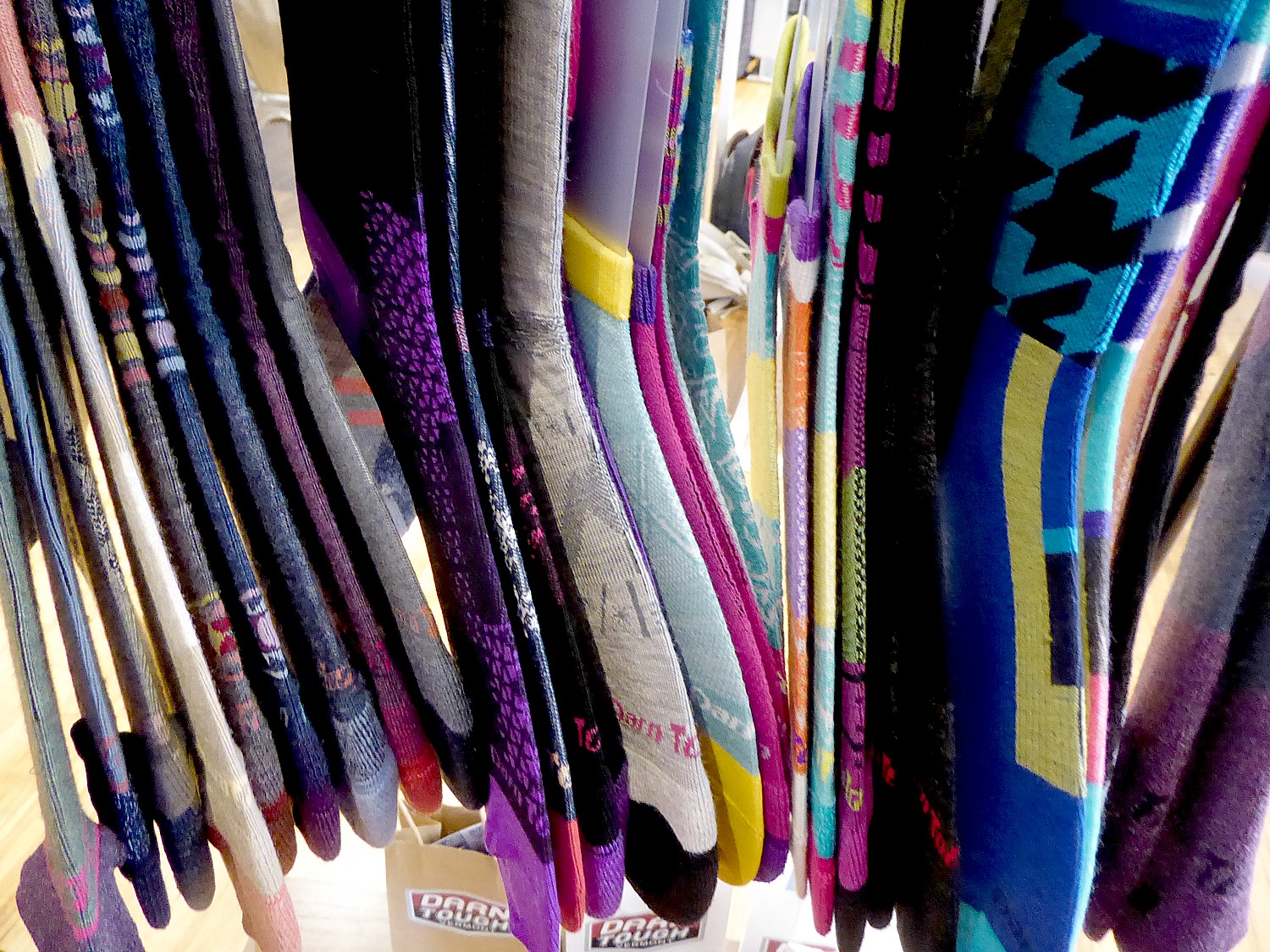 Darn Tough: Made in America socks for just about every purpose, that comes with a lifetime guarantee and the benefits of Marino wool (no odor; when hot, it wicks away moisture, when cold, it keeps you warm). Socks tailored to hiking, running, endurance, skiing, biking, hunting, work and lifestyle. Founded by Ric Cabot in 2004, a third-generation sock maker, the company operates out of Cabot Hosiery Mills, in the Sock Capital of the World, Northfield, Vermont. Colorful, a great stocking stuffer. (www.darntough.com).
OluKai brings the spirit and style of the Hawaiian Islands to premium footwear, ideal for travel. Olukai was named the best travel shoe by several publications, with a drop-in heel, and styles that go from daytime to nighttime, to be worn with jeans or shorts or a dress. Pehuea walking shoes are a breathable mesh, slip-on, with a signature drop-in heel (TSA easy). New for spring, a laced Penueali, like a sneaker, is also breathable mesh but laces give it a more structured feel. Peluealau is a leather shoe with a micro-fiber foothold, so you can wear it without socks. The shoes are designed for great support, inspired by "wet sand technology" – they will cup the heel, support the arch and allow the toe to splay out naturally, as if you were walking on a beach in Hawaii. Each style is handcrafted. The shoes are anatomically designed and last forever. "It's an investment."  Retailed through REI, Nordstrom, Paragon, in 2014, the brand formed the Ama Olukai Foundation, a nonprofit that works to preserve the Hawaii culture. The company is B-Corp-certified, meaning that they meet the highest standards of social and environmental performance and accountability. Gift cards available. (www.olukai.com)
Lowa Boots, a Connecticut based company that is in partnership with a German company founded in 1923, is famous for four-season specialized outdoor footwear for hiking, backpacking, mountaineering and walking, as well as everyday use. The backpack boots are made in Germany; mountaineering in Italy; lighter weight boot in Slovakia. They are made with care – direct-attach polyurethane midsole, one for shock absorption and comfort, one for stability; invisible foot technology with Gortex; a backpack boot with lacing and rivets under tab so it flexes for mobility. "Everything for different level of outdoor fit, comfort and performance." Prices are $150 and up, averaging $200-250; available at Paragon, REI, Zappos and 450 independent specialty stores as well as online (www.lowaboots.com).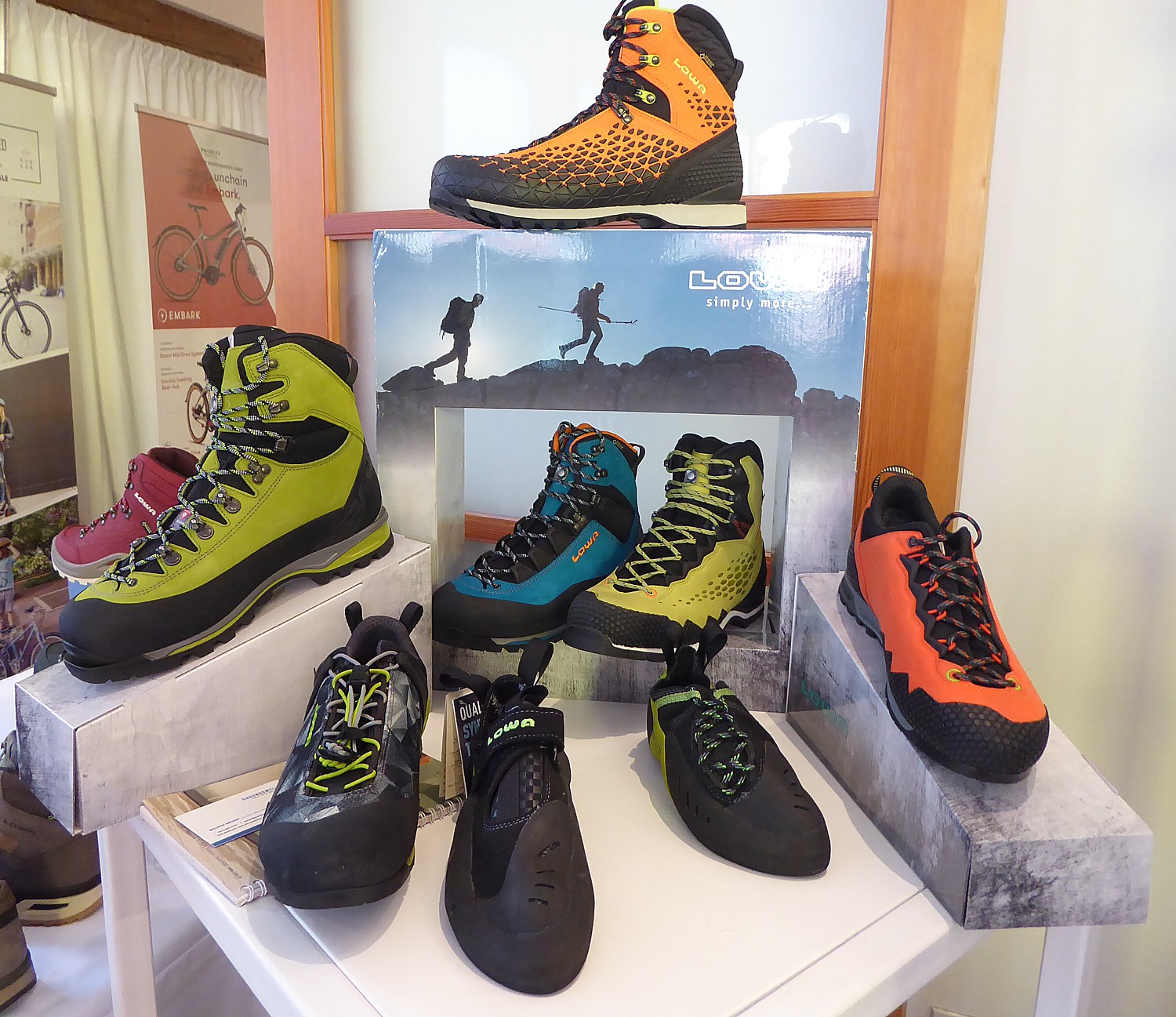 Altra produces 30 different styles of running shoes, for roads, trails, track, gym and everyday use. Altra's latest release includes four new styles of its popular Lone Peak trail shoe in mid-height and waterproof versions (www.AltraRunning.com).
Arcteryx, a global design and manufacturing company based at the foot of the Coast Mountain Range in North Vancouver, Canada, specializes in technical high performance outwear and equipment (tested for the rigorous conditions right outside its door). "Sleek, technical outerwear with urban appeal." The company is famous for its Cerium jacket, with a Gortex shell that is "super technical" and intricately made.  Available at Paragon, REI, at its own New York store, and online, through Backcountry.com, Moosejaw.com, and www.arcteryx.com.
DUER, based in Vancouver, creates apparel ideal for travel by fusing performance and style, fashion, function comfort and versatility. Jeans are designed as a hybrid across active lifestyles – five times more stretch and 30% lighter and stronger than traditional denim. "You can take a plane ride, wear to dinner; anti-microbial, you can wear every day." The brand has now expanded to men's and women's pants, jeans, and shirts, all with proprietary fabrics that offer power stretch, moisture-wicking, breathability and durability, with the look and feel of premium streetwear. The company is debuting its Weatherproof Denim and fleece-lined denim for men, as well as denim and pants to launch its DUER Women's collection (www.shopduer.com).
Machines for Freedom, launched in 2014 out of Jean Kriske's living room, is one of the first and only high-performance cycling apparel brand focusing exclusively on women, with a combination of athleticism and feminine aesthetic. The company is now partnering with Specialized. Gift cards available. (www.machinesforfreedom.com).
The newest craze in biking are e-bikes, even for mountain biking. Specialized is responding with a selection of e-bikes that start at $2100 (www.specialized.com).
Priority Bicycles aims to make cycling simple for everyday riders. The company designs and manufactures bicycles that are free of routine maintenance. Founded in 2014 with money raised on Kickstarter, the company now offers 10 models of low-maintenance, belt drive bicycles, and is now introducing a low-maintenance e-bike, the Embark (powered by an industry-leading, latest generation Bosch motor, an enviolo Trekking CVT hub, and a Gates Carbon Drive Belt – a signature feature of all Priority Bicycles' models. The Class 1 Priority Embark can smoothly propel the rider up to 20-miles-per-hour with over a 50-mile range on a single charge. $3999) and a stylish Stack Folding helmet, priced at $80, that is light and breathable, ideal for packing (in a backpack, briefcase, tote, great for bike or scooter share riders or when taking a plane to a bike tour (available under Priority's 174Hudson brand, in time for shipping before Xmas. (prioritybicycles.com).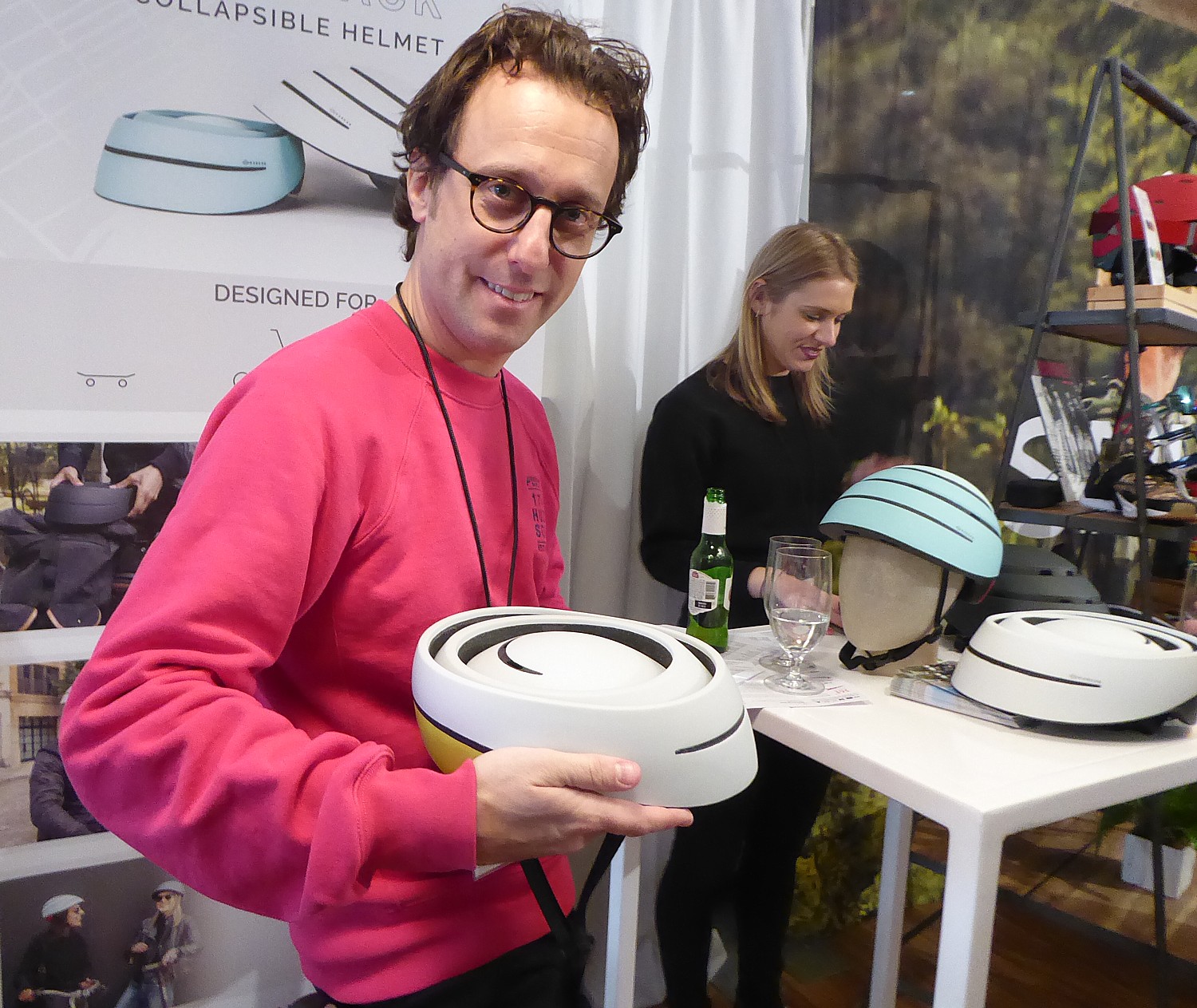 Smith Optics, rooted in Sun Valley, Idaho, produces high-fashion and active sunglass styles featuring their proprietary ChromaPop technology. The company was founded in 1965 with the invention of the first snow goggles with a sealed thermal lens and breathable vent foam. It has grown into an industry leader that pioneered advancements in eyewear and helmets (www.smithoptics.com).
Hydro Flask is a leader in high-performance insulated products, ranging from beverages and food flasks to soft-good carriers (ideal for camping, hiking, picnicking, roadtrips, commuting or just going to the gym) – "inspiring an active, joyful lifestyle." Its products incorporate TempShield double-wall vacuum insulation that locks in temperature for 24 hours – durable, nonporous, stainless steel, with no flavor leaching. "We started with an outside mind set." But a collection was designed with urbanites in mind.  The soft goods – cooler pack and totes – are anti-microbial (no odor). Available on Amazon, REI and at www.hydroflask.com.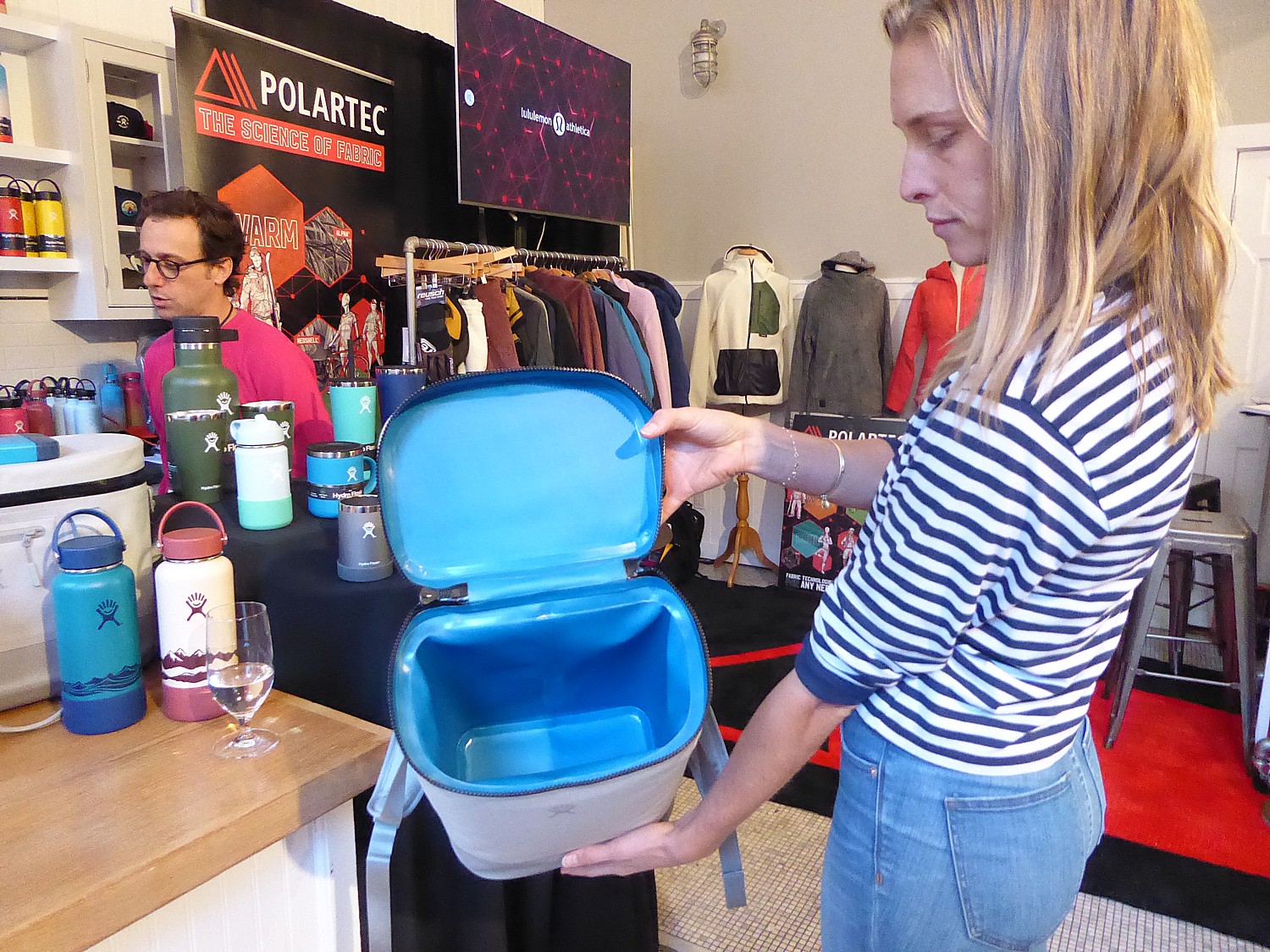 IFit Nourish is a spinoff from NordicTrack training machines. Nourish is a personalized protein powder made with all-natural ingredients, tailored to each individual, based on responses to a questionnaire which asks their goals (weight loss, recovery after injury, muscle, weight loss, athletic performance). The 20 questions ask about weight, gender, goals, how much sunlight you get, whether the drink will replace a meal or supplement, affecting the calorie count (a serving averages 130 calories), with a vanilla or chocolate flavor, easily prepared as a shake (you can also bake with it). "It has lower carbs, higher protein than Ensure. It's tailored for you – with vitamins and minerals. We don't hyperdose – we give the right amount of vitamins and minerals. We are passionate about being safe." It costs $79 a month for 30 servings (that's about $2.50 a serving), and you can change your "goal" each month which will alter the composition. (www.iconfitness.com).
Ecco Outdoors creates ergonomic footwear that have their own version of natural motion, unique to each foot. The company owns its own tanneries and produces innovative leathers for performance, lifestyle and fashion brands, combining form and function, craftsmanship and technology. Developed by ECCO over three decades, FLUIDFORM™ is a technology to create ergonomically advanced soles. By injecting a resilient, shock-absorbent material directly into the shoe mould, the sole is bonded to the upper instantly and seamlessly, without the compromises common with glued or stitched assemblies. The result is a reliable and durable union between the upper and the sole unit, which offers a finely-tuned balance of cushioning and rebound. The shoes are produced in factories in China, Vietnam, Indonesia, Thailand, and Portugal and sold in 90 countries from over 2,200 ECCO shops and more than 14,000 sales points. (www.eccousa.com).
Kuju is premium coffee you travel with – designed to be exceptionally easy. All you need is hot water – it has its own packet, filter in a single-serving. Kuju Coffee. The Pocket PourOver is pre-filled with specialty-grade coffee so you can make a really good cup of coffee from anywhere (small kitchen, while traveling, in the office, when you're the only one who wants a cup, etc.) There are currently two collections – an Ethically Sourced collection with light, medium and dark roast coffees sourced from a farm that employs former victims of sex-trafficking as well as a Premium Single Origin collection with coffees from Ethiopia, Papua New Guinea and Indonesia. (kujucoffee.com)
For the hardcore adventurer, consider the Bivystick, a recently launched two-way satellite communication device that works with your smartphone with a flexible data plan, and offers the benefits of a GPS unit and satellite two-way communicator to send messages, track/share location information, access GPS maps, get updated forecasts and notify EMS in the event of an emergency when otherwise off the grid. The company also produces Bivy, a software application that identifies the details, location and full path of tens of thousands of trails, waterways and climbing routes. (www.bivy.com).
Fowndry produces a Matador DayLite16 Weatherproof Packable Backpack ($64), designed for the toughest weather conditions, summer or winter. The lightweight and waterproof backpack comes with a compact storage bag which shrinks down to the size of a pair of socks but offers 16 liters of capacity (www.thefowndry.com/products/matador-daylite-16l-backpack)
The Foldable Solar Panel ($49.99): Whether you're hiking, camping or travelling, this portable solar charger is ideal for those tech enthusiasts who also love the outdoors. To send a surge of energy to all your gadgets and gizmos, you simply open it up and place in direct sunlight for optimum charging potential. Shower-proof and lightweight, for both IOS and Android devices so you can stay connected. (Available online from Amazon).
Among our online favorite retailers: REI, www.rei.com/s/holiday-gifts-for-travelers, 800-426-4840); Eastern Mountain Sports, 888-463-6367, ems.com;  LL Bean, 888-610-2326, llbean.com; Sun & Ski, 866-786-3869, sunandski.com; Tennis Express, TennisExpress.com), Bass Pro Shops (www.basspro.com). And of course, luggage (I had a good experience with Luggageonline.com, 888-958-4424).
Best Cameras for Travel
Cameras are big on the list for travelers, with size and functionality among the key criteria. Some of the new smaller cameras have almost as much functionality as the larger digital SLR, but are compact, light, easily carried and in most cases even have quality video. (For really important trips where photography is a big element, like a safari or expedition, you will still want to have the best quality DSLR as well as a smaller, versatile point-and-shoot.) Look for a wide-range digital zoom, ISO range, image stabilization, video capability, battery life, how fast the camera focuses and shoots and WiFi capability).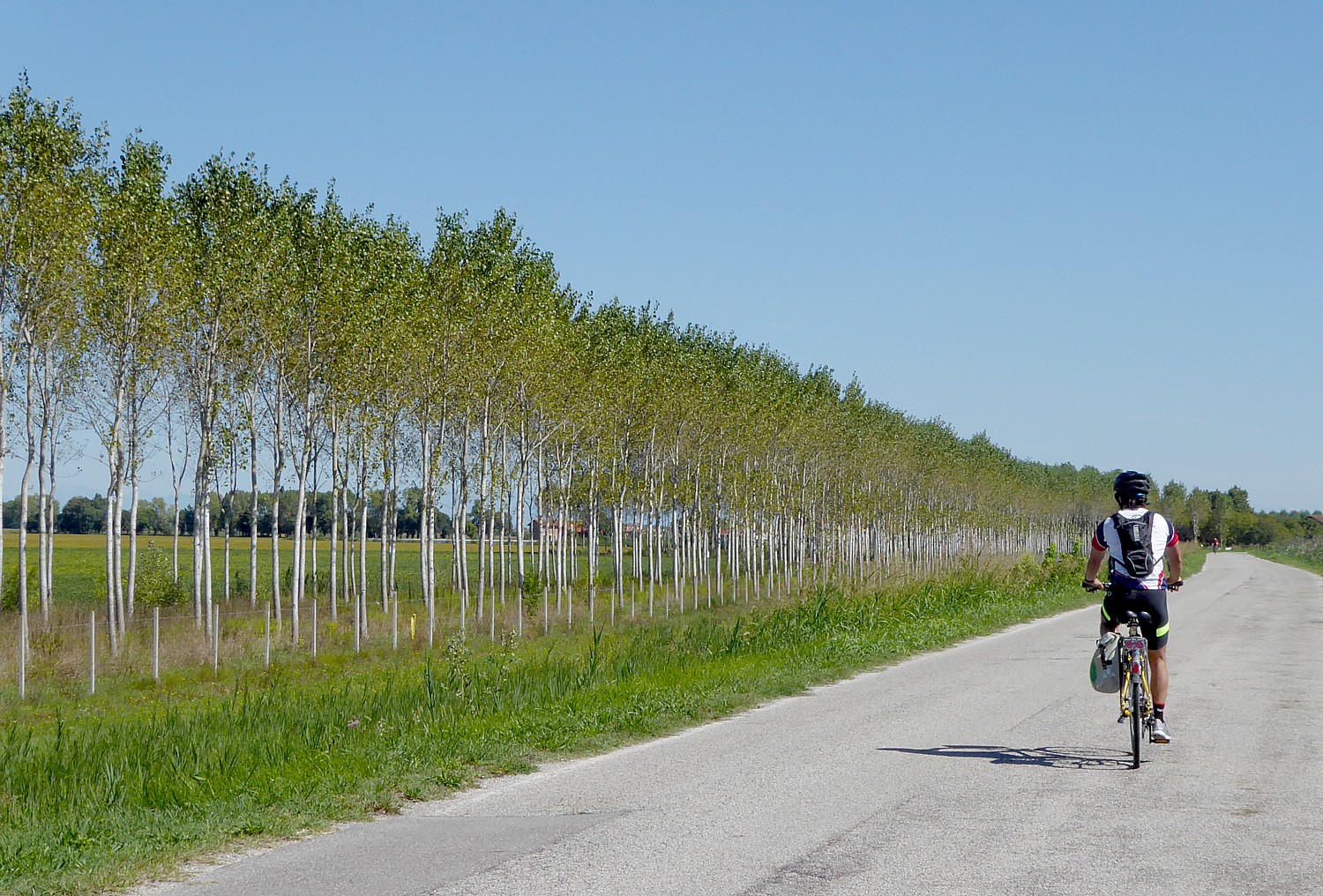 After consulting with experts at this year's PhotoPlus Expo, I have a list of cameras for when I don't want to pack my DSLR that fulfill my criteria – that is, what is small enough, light enough to wear around my neck when biking, shoot with one hand while riding, that gives excellent quality images, image stabilization, decent zoom lens, auto focus, is fast and responsive on/off/shoot, and is reasonably priced. Here's my list: Panasonic Lumix DMC ZS100 (which I use), Panasonic Lumix DMC AZ200, Canon G9X, Canon G7X, Sony RX100V.
Drones and GoPro-style cameras are also popular for travelers, as well as new accessories that enhance the photo capability of smartphones.
Consider getting your traveler a waterproof camera for those adventures into the rainforest, snorkeling, whitewater rafting and such; or specialized cameras or lenses for the astrophotographer, the astronomer, the birder, the survivalist, the underwater photographer, the adrenalin junkie.
Take advantage of Black Friday, Cyber Monday and holiday savings deals at major camera stores and online sellers like B&H, www.bandh.com, 212-465-4018, 877-865-9088 and Adorama, www.adorama.com, 800-223-2500.
_____________________________
© 2018 Travel Features Syndicate, a division of Workstyles, Inc. All rights reserved. Visit goingplacesfarandnear.com,  www.huffingtonpost.com/author/karen-rubin , and travelwritersmagazine.com/TravelFeaturesSyndicate/. Blogging at goingplacesnearandfar.wordpress.com and moralcompasstravel.info. Send comments or questions to [email protected]. Tweet @TravelFeatures. 'Like' us at facebook.com/NewsPhotoFeatures