By Karen Rubin, Travel Features Syndicate, goingplacesfarandnear.com
All Types of Kinds is the 2018 "Your Big Break" Talent competition winner at the Gold Coast Arts Center's Acoustic Café, organized by the Gold Coast Arts Center, Love Revolution Org, and the Rick Eberle Agency.
The band was among the top five finalists that also included two other bands – 37 Stripes and Psychopompus – and two singer/songwriters – Kaylee Shahira and Lydia Von Hof – who had won their knockout rounds held earlier this year. They performed in front of a sell-out audience and judges from the music business including producers, radio and television personalities and music business executives.
The competition really does provide a "big break": as the talent competition winner, All Types of Kinds will have the opportunity to open for national acts at major local venues like The Paramount; recording time at DCITY Studios; a feature on Reverbnation.com; musical equipment from All Music Inc. and ZOOM North America; and public relations and social media campaign, booking and label services consultation with the Rick Eberle Agency.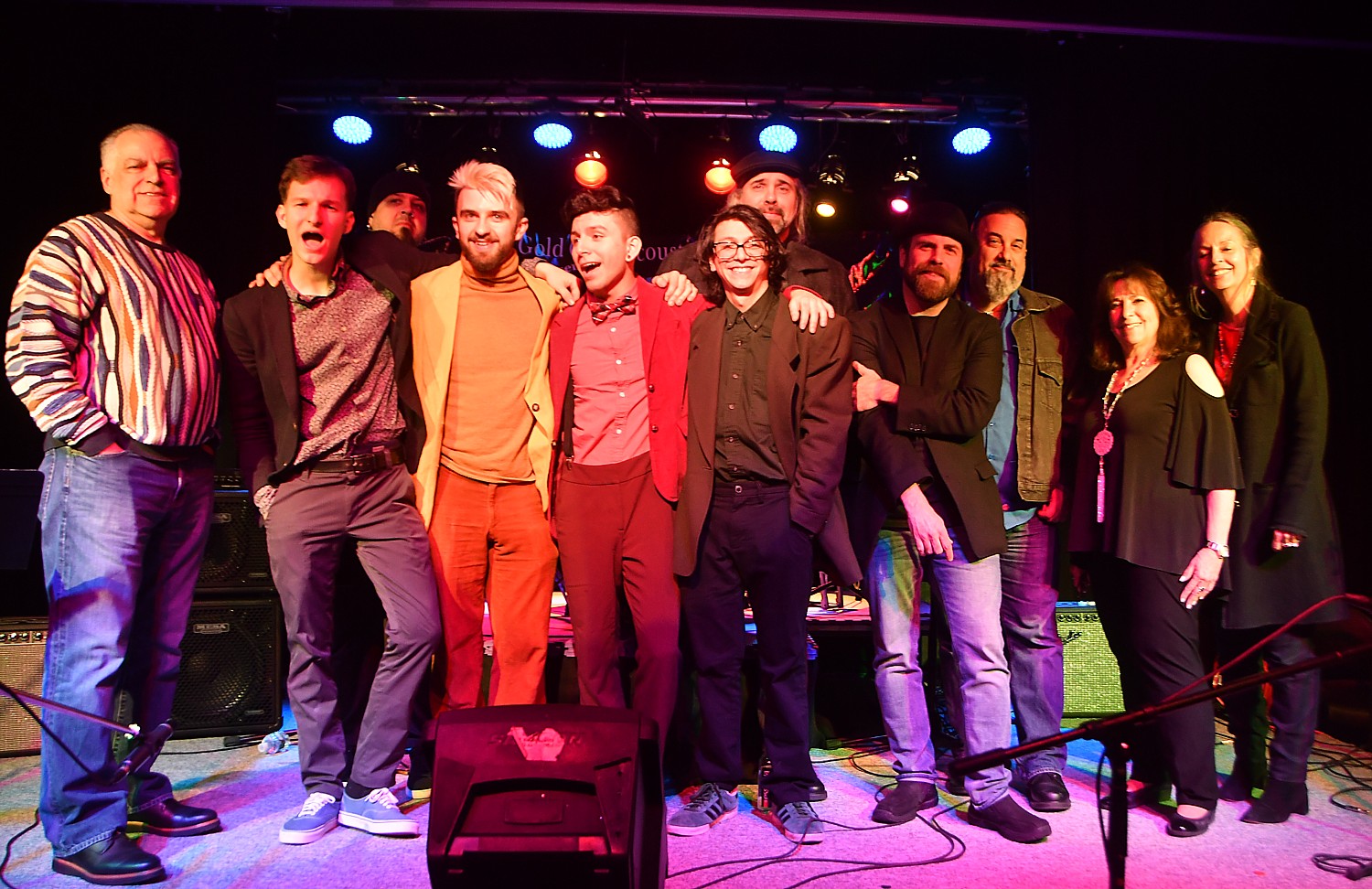 All Types of Kinds, a New York City-based Alternative band consisting of guitarists Billy Conahan, Ray Rubio, and Rocco Stoker, along with percussionist Berk O, won with their polished precision, sweet harmony, musicianship, artistry, versatility and originality in their smart lyrics. As a group, they have performed from folk to rap and other genres in between, and it all came out in this performance. Their music and shows reflect the band's diverse background: they all are  singer/songwriters with an extensive repertoire of songs and experience performing in musical theater, stand-up comedy, and as actors. This all comes together in how they engage the audience, giving a very entertaining performance.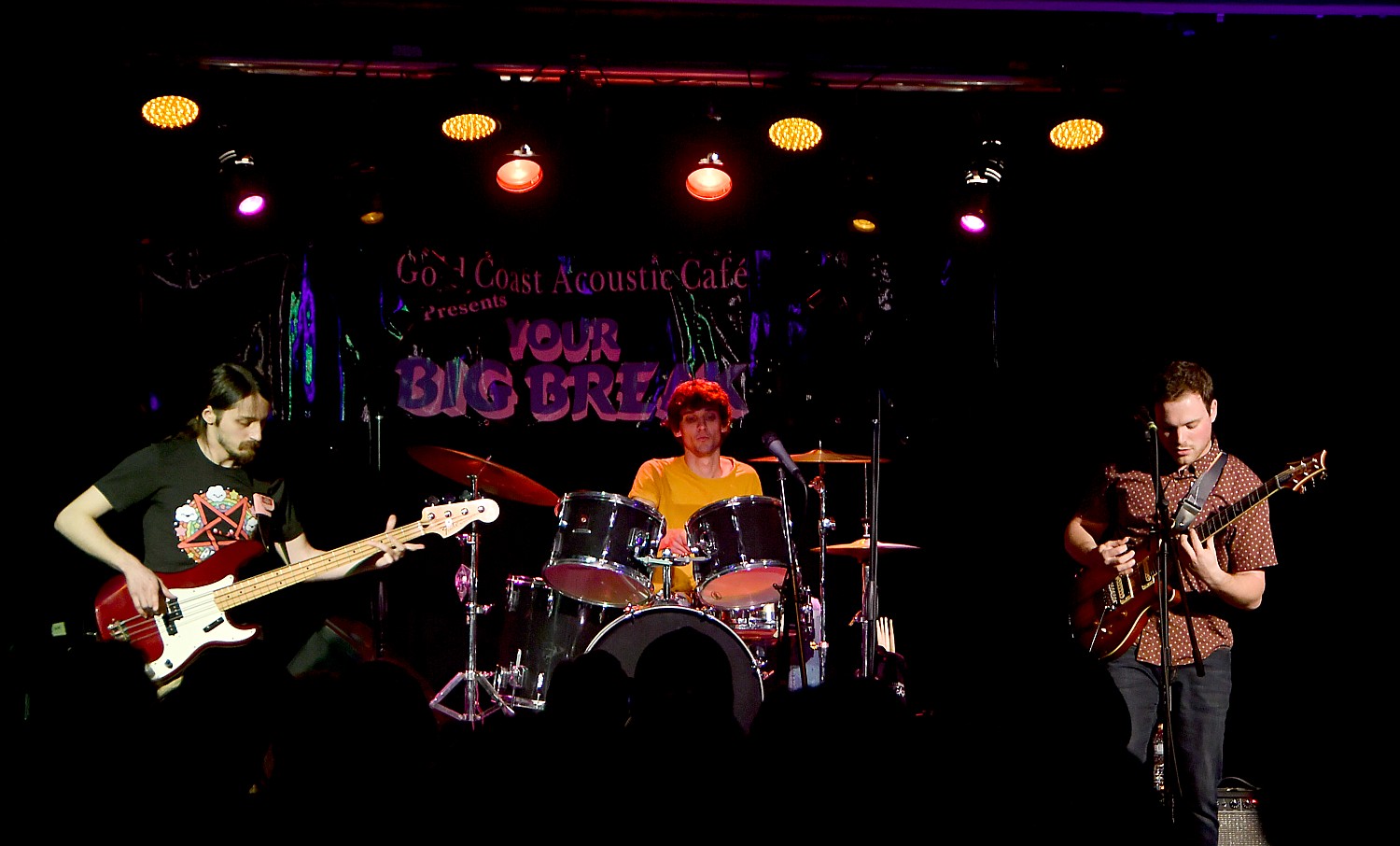 First formed at Great Neck South High/Middle School in 2010, Psychopompous is the most recent nominal iteration of the musical project formed by singer and guitarist Justin Kelly, percussionist Beni Hahitti, and bassist Maximillian Nero. The three created Psychopompous through a mutual interest primarily in progressive rock, and then expanded into an unending plethora of musical interests that continues to grow at an alarming, and often frustrating rate. Their music has taken notes from progressive rock, heavy metal, alternative, blues, funk, psychedelia, Gregorian chant, Tibetan throat singing, and occasionally whale songs. They have been known in the past for their sincere love of technical music, experimentation, improvisation, and their unbridled willingness to play music nobody wants to hear.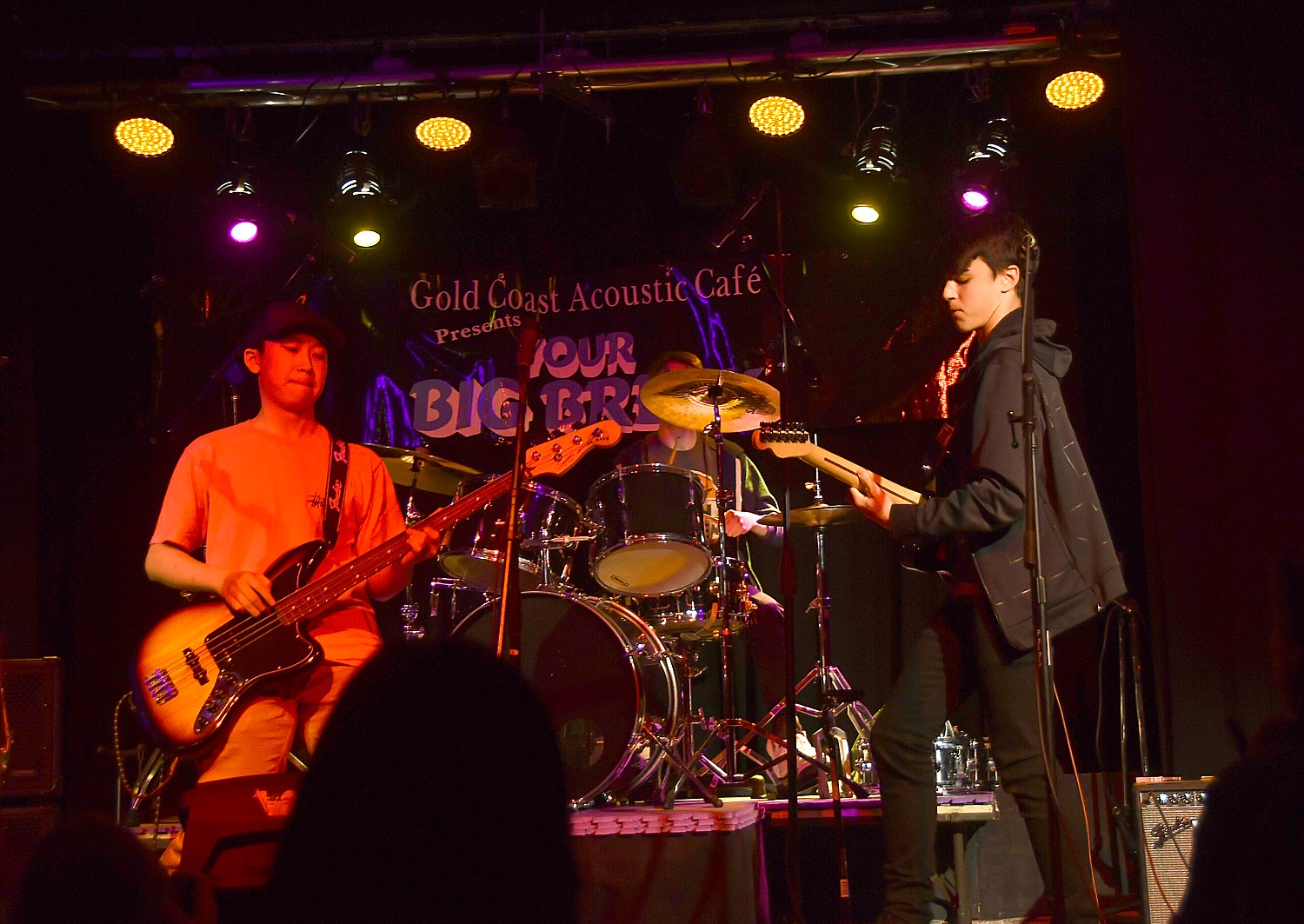 The band 37 Stripes, formed in the fall of 2016, consists of 8th and 9th graders. The members were introduced at the School of Music and Art on Long Island and quickly connected with one another and settled on musical upheaval as an alternative expression. 37 Stripes have been writing their music and playing at festivals and venues around New York City. Band members are Manhasset residents Andrew Hahn, who plays Fender bass, sax, and keyboard; Oscar Cellura on Fender guitars, and keyboard; and percussionist Zach Levine, a resident of Syosset, who plays the drums. The band has played at the renowned "Bitter End" in Greenwich Village and Mulcahy's in Wantagh, NY. 37 Stripes were also finalists in the Town of Oyster Bay's Battle of the Bands and the Morgan Park (Glen Cove) Summer Music Festival. They were invited to appear live on Rick Eberle's "Rising Stars" radio program.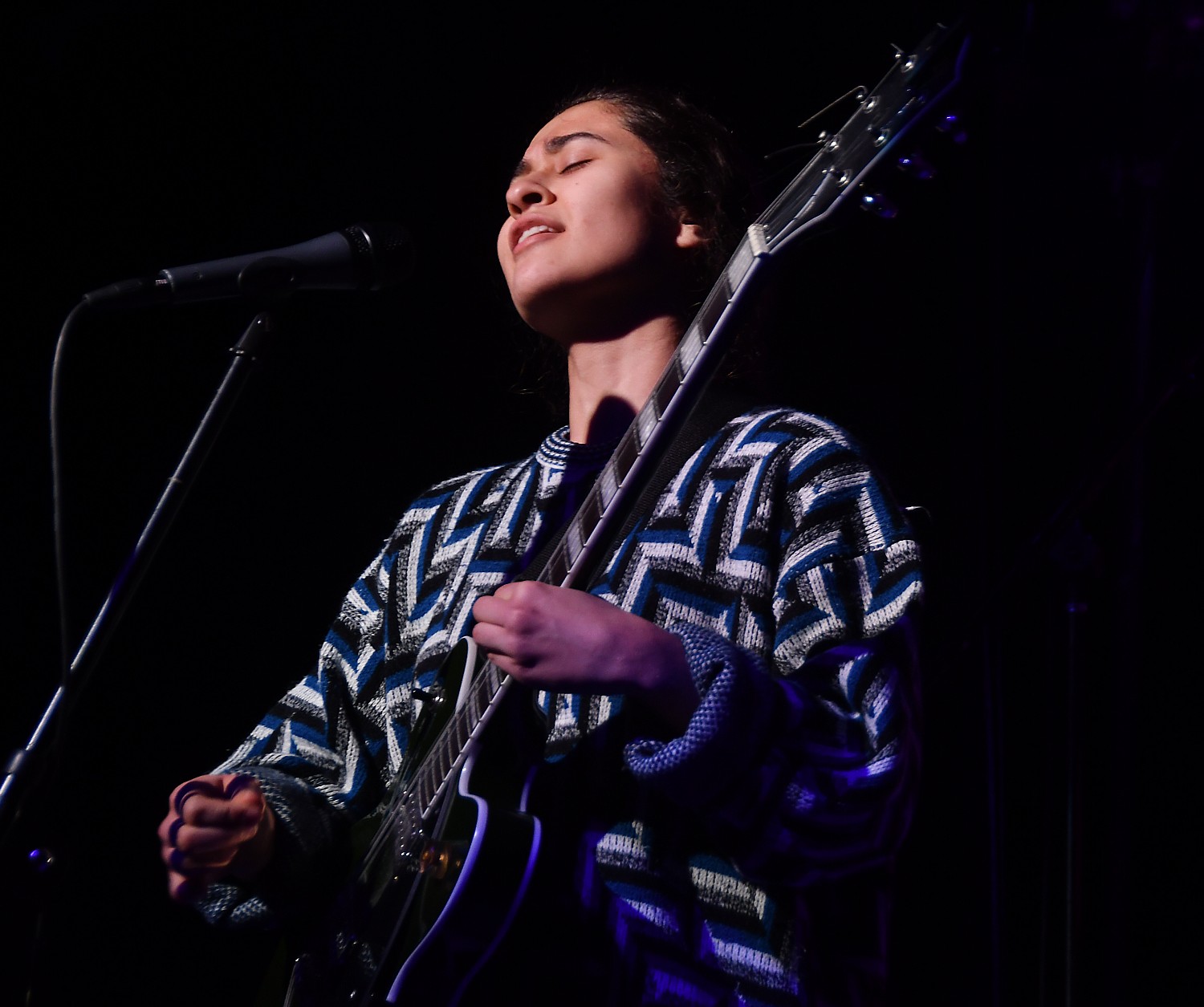 Kaylee Shahira is a young, passionate indie-pop artist with a killer sound who hails from northwest Indiana. Shahira loves writing about the questions nobody can answer — living with mental illness, personal life philosophies, and the intricacies of being a social animal. Shahira exudes promise as an emerging artist. She performed her original song, "Dime," which contemplates the notion that a person changes every 10 years.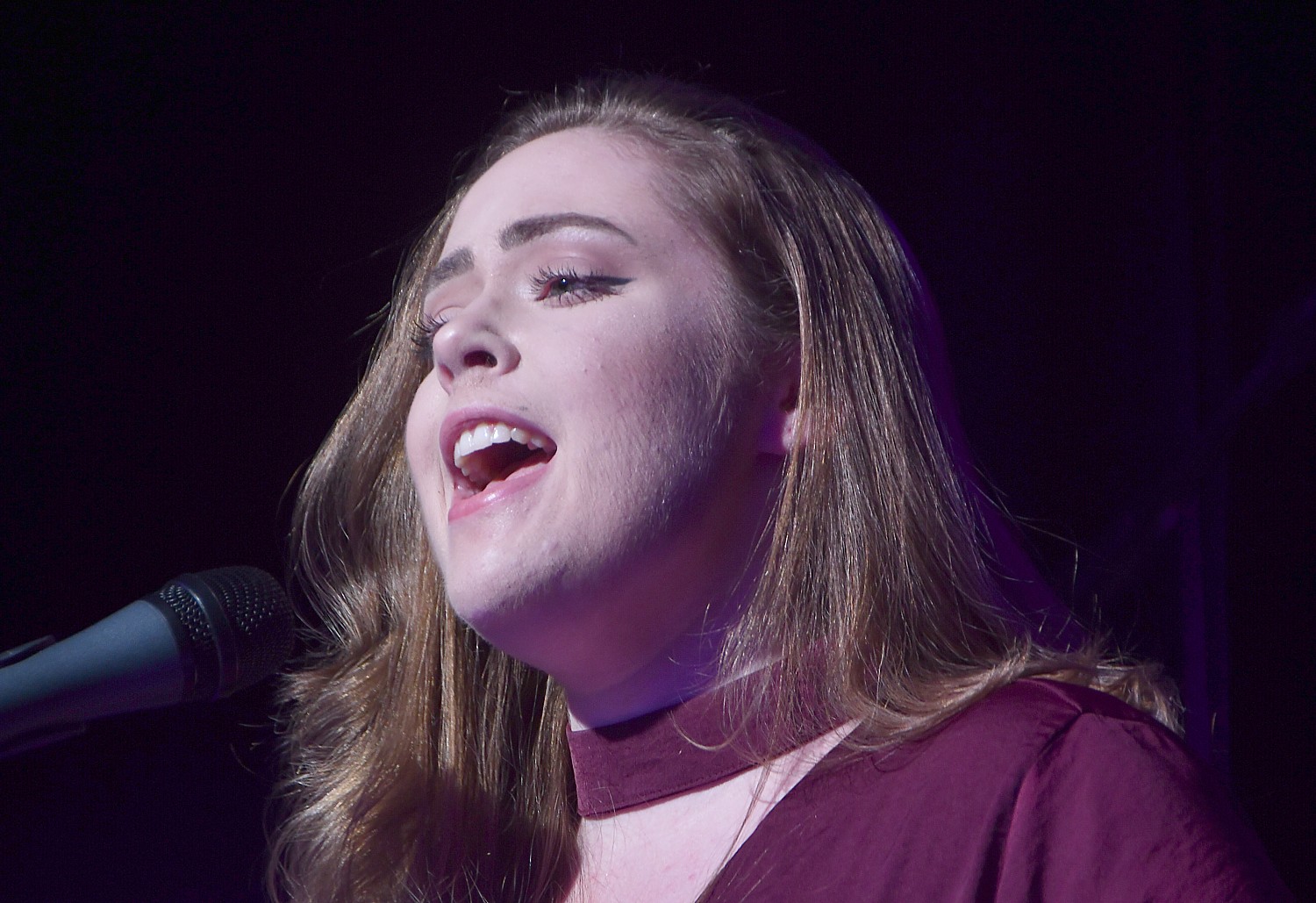 Lydia von Hof is a 16-year-old classically trained pianist, singer who ranges from jazz to opera, and, composer, and since her first appearance at Your Big Break, where a judge encouraged her to writer her own song lyrics, has become a passionate singer-songwriter. piano player, and songwriter whose song and performance just won first prize at the Young Performers showcase at the Hard Rock Café in Boston. The Commack High School junior performed as a soloist at Madison Square Garden at a New York Knicks halftime show and is the 2016 winner of Long Island's Got Talent. Aside from singing pop, jazz, R&B, Broadway, and opera, Lydia has performed classical piano solos at both Carnegie Hall and Lincoln Center.  She has been a returning musical guest on PATV's "The Brick Wall." She performed four of her own songs – evocative of Adele, who is one of her musical inspirations, along with Michael Jackson.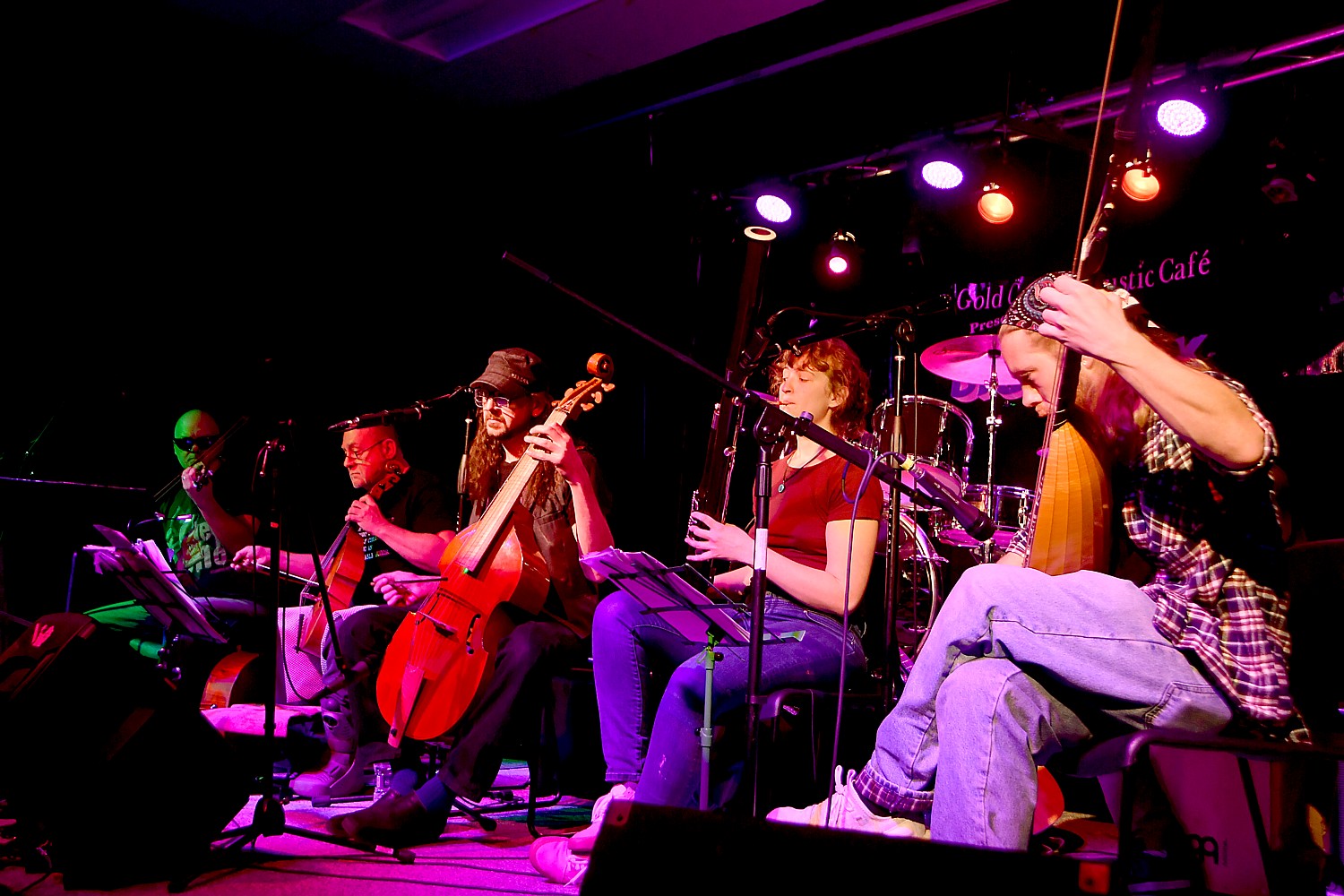 The headliner for the show was Budist Priest, which presented a stunning historical tour of music that went back to the "rock" of its day, in the 1600s, to Johann Pachelbel's baroque Canon, and to "future".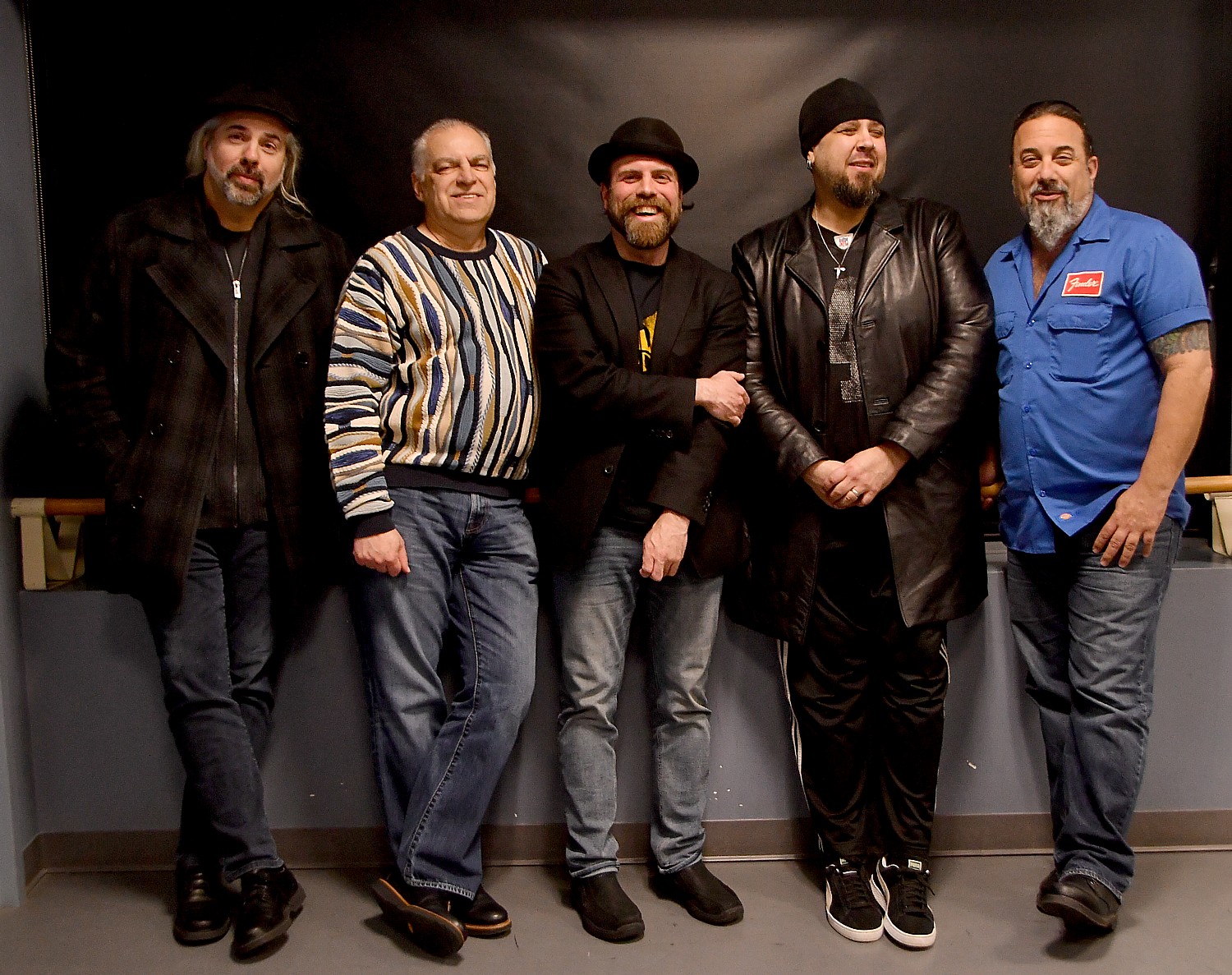 The Gold Coast Arts Center is a 501(c)(3) organization dedicated to promoting the arts through education, exhibition, performance and outreach. Located on the North Shore of Long Island, it has brought the arts to tens of thousands of people throughout the region for over 20 years. Among the Center's offerings are its School for the Arts, which holds year-round classes in visual and performing arts for students of all ages and abilities; a free public art gallery; a concert and lecture series; film screenings and discussions; the annual Gold Coast International Film Festival; and initiatives that focus on senior citizens and underserved communities. These initiatives include artist residencies, after-school programs, school assemblies, teacher-training workshops and parent-child workshops. The Gold Coast Arts Center is an affiliate of the John F. Kennedy Center for the Performing Arts Partners in Education program, and the National Gallery of Art in Washington, D.C. More information can be found at www.goldcoastarts.org.
_____________________________
© 2018 Travel Features Syndicate, a division of Workstyles, Inc. All rights reserved. Visit goingplacesfarandnear.com,  www.huffingtonpost.com/author/karen-rubin , and travelwritersmagazine.com/TravelFeaturesSyndicate/. Blogging at goingplacesnearandfar.wordpress.com and moralcompasstravel.info. Send comments or questions to [email protected]. Tweet @TravelFeatures. 'Like' us at facebook.com/NewsPhotoFeatures