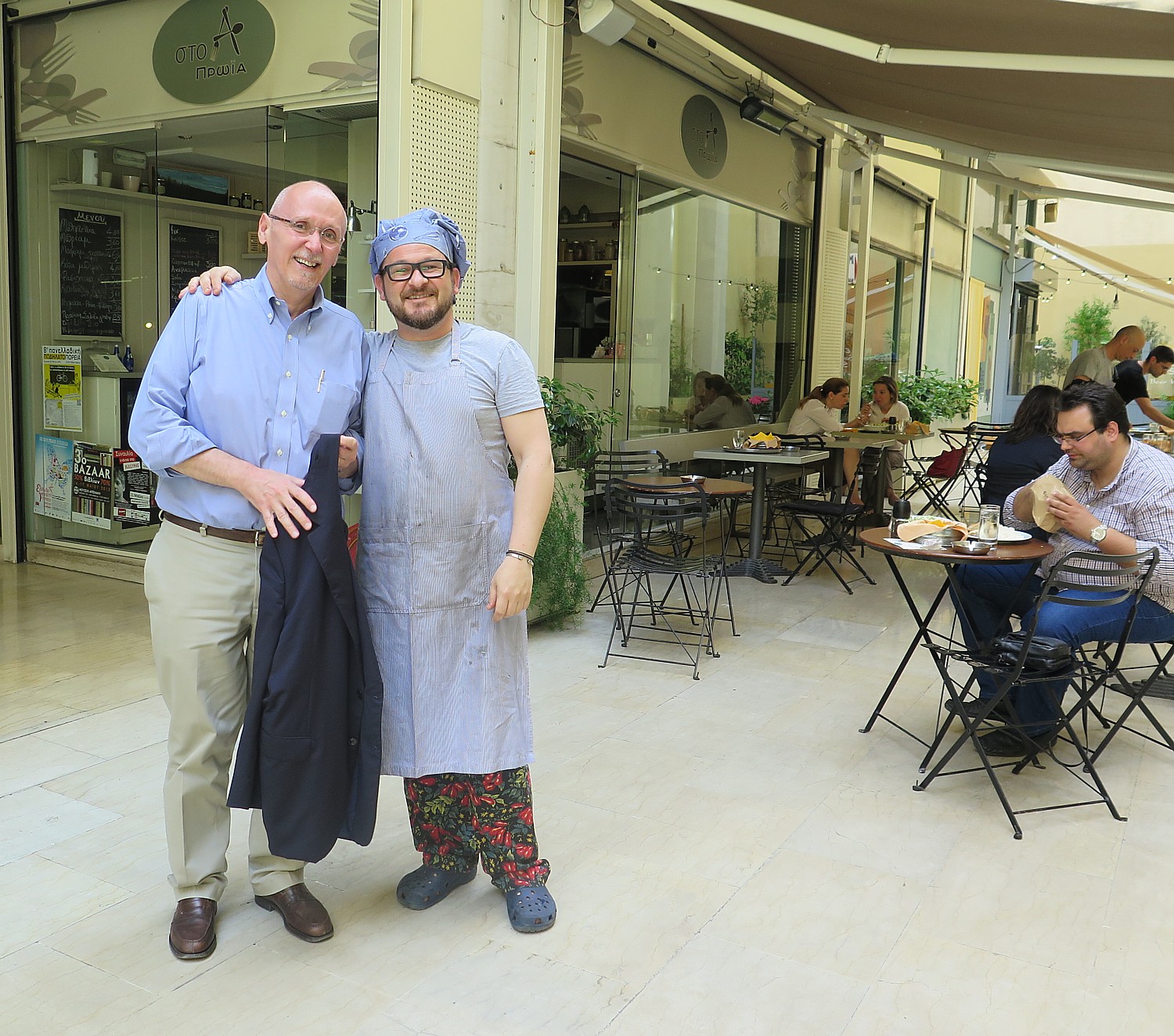 By Karen Rubin, Travel Features Syndicate, goingplacesfarandnear.com
When I first Eurailed across Europe when I was in college, I was among the minions clutching Arthur Frommer's "Europe on $5 a Day." A new budget travel guru, Matt Kepnes, has come on the scene with a tome for today, "How to Travel the World on $50 a Day (Travel Cheaper, Longer, Smarter)".
Kepnes shared his strategies for traveling on a shoestring at the 2017 New York Times Travel Show, in his talk, "12 Easy Ways to Save Big Money When You Travel" to a standing room/sitting wherever you could find floorspace audience, in which he shared tips on how to bank smart, save on flights, book quality budget accommodations, eat for cheap, and save on transportations and attractions.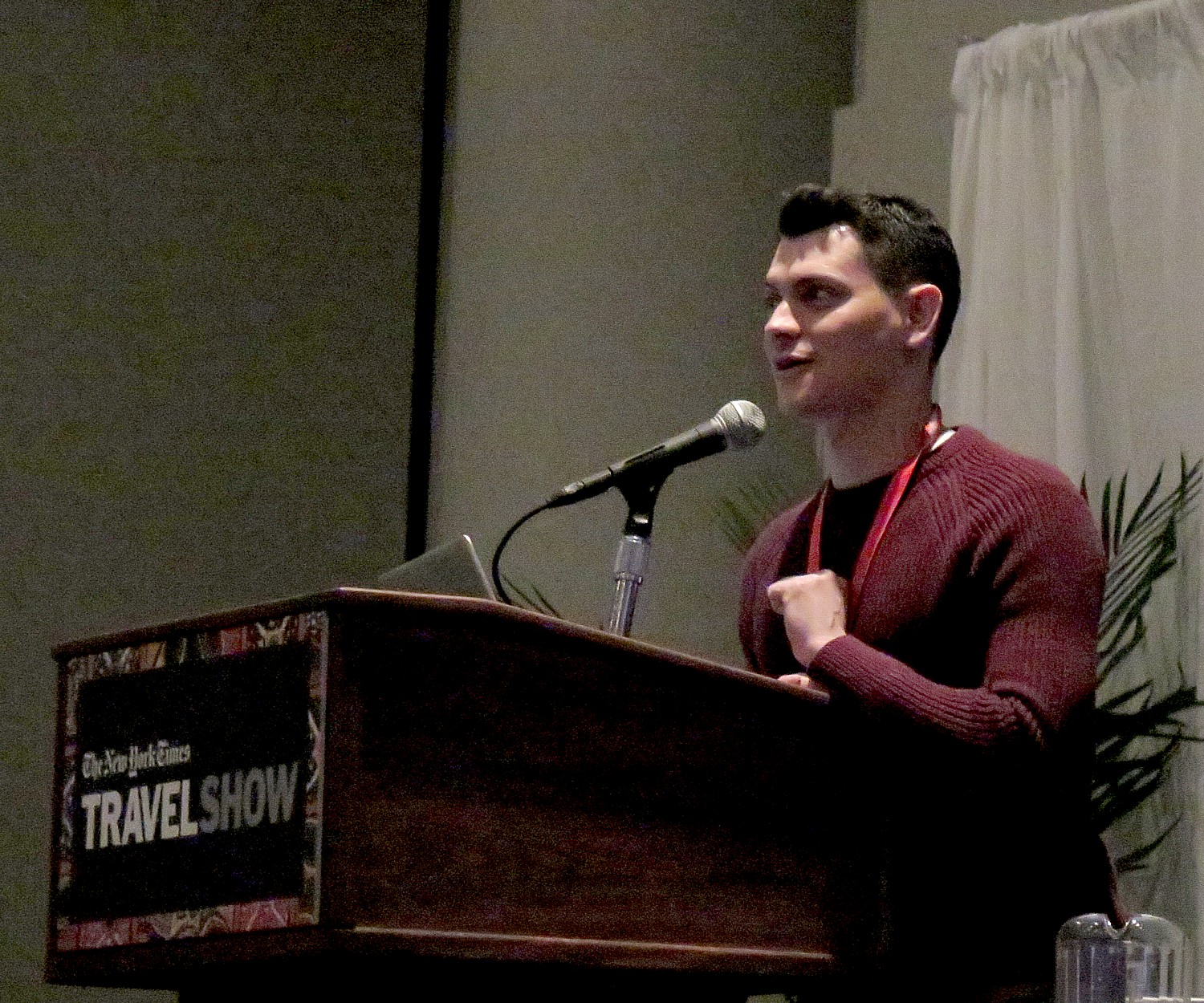 Here are Kepnes' key strategies:
Use  Your Money Wisely:
Avoid ATM fees
Buy in the local currency
Never exchange money in airports (Travelex is bad)
Never use travelers checks
Never use random ATMS
His recommendations: CapitalOne, Fidelty, CharlesSchwab (open an account and get a card), Global ATM Alliance
Collecting points or miles to fly free is an art that lately has stymied even travel experts. There is even a term for it, Kepnes says: Travel Hack is the art of collecting points/miles that can be used for free flights and hotel rooms (see nomadicmatt.us/HackTravel)
Kepnes offered these strategies, beginning with the notion that you can get 50,000-100,000 points as a bonus just for signing up. He says he recently took a flight from Germany to Austria for just $7 out of pocket.
Get a Travel Credit Card
Get a card that gives something back, even if you only travel once a year
That offers consumer protection
That avoids foreign transaction fees
Use everyday spending to amass points or miles
Pay your taxes to the government on a credit card (to accumulate points).
Get a new card and pay your taxes on it
His favorites: Chase Sapphire Preferred, Chase Ink, American Express SPG, Barclaycard
Find Cheap Flights
Be flexible with date/time/destination
Fly budget airlines: WOW, Norwegian Airlines (Ny-Oslo-Bangkok for $400)
Ignore the "myths" (such as the best day of the week to book is a Tuesday)
Search in other currencies (choose a weak currency, like New Zealand and search in that currency; often, prices cater to a local market)
Search as one person
If you are a student or educator, you can take advantage of discounted travel at such sites as. STATravel for students and teachers; ISIC  (he says he traveled Athens to Bangkok for $350).
Best sites to find flight deals:
HolidayPirates – great for Europe
The FlightDeal – out of US
SecretFlying-flights anywhere
Cheap Flight resources:
Googleflights
Kayak (Don't book through kayak, he says, just use for reference and get a second opinion)
Momondo (search websites around the world)
SkyScanner (search websites around the world)
Stay Cheaply
Stay in Hostels:
Hostels are budget friendly
Made for socializing and meeting people
Have a kitchen to cook your own food
Usually offer the option of a private room and private bath
Centrally located
Knowledgeable staff (know what's going on, where to go)
Great source: Hostelworld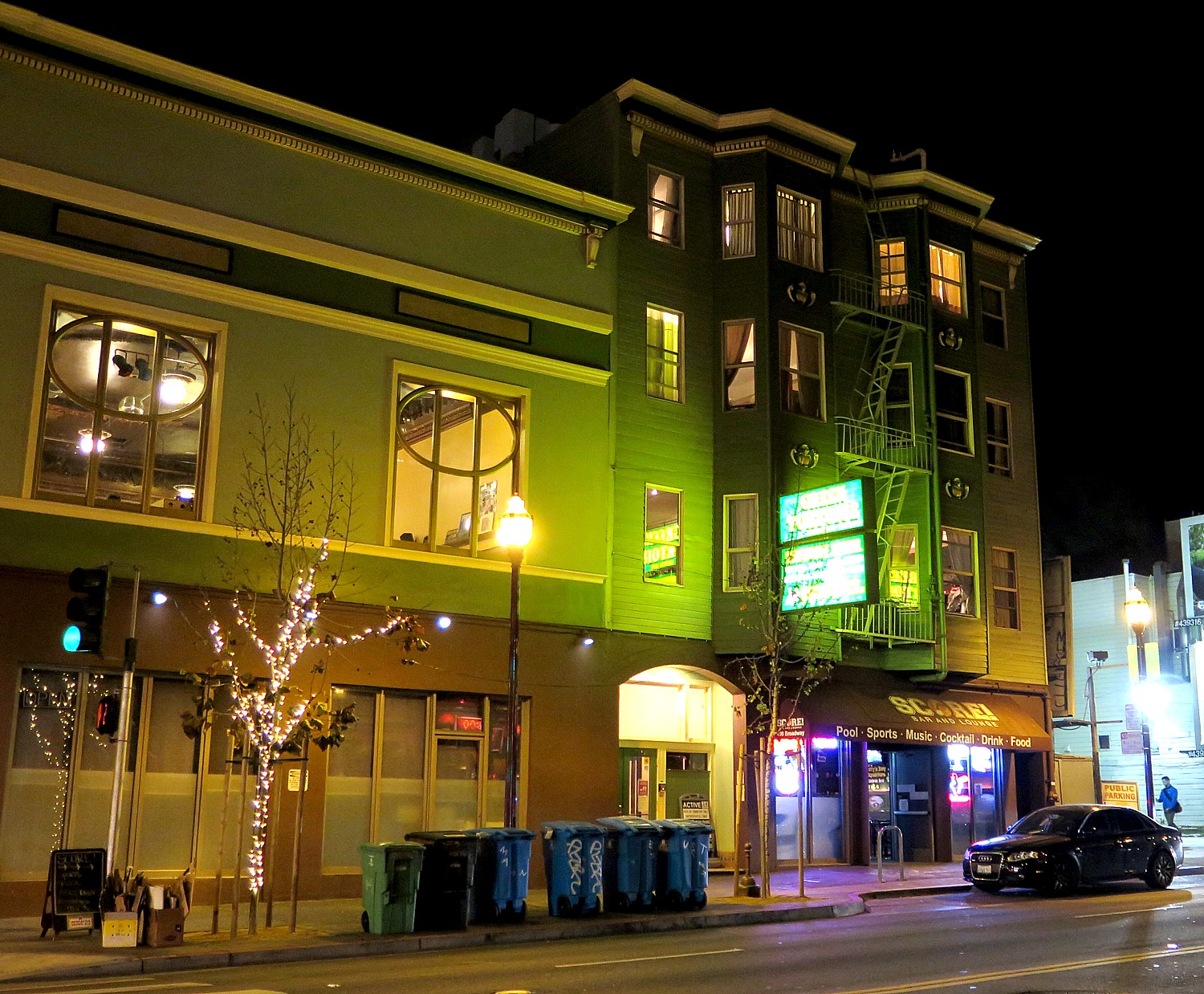 Hostels have really upped their game, Kepnes says. They are nicer, typically offer WiFi, rooms are cleaned daily, offer breakfast, and even organized tours
Hostels offer a social aspect even if you are staying in a private room (because there are communal facilities and the people who stay tend to be outgoing)
"Cheapos stay in hostels so the staff are experts about cheap restaurants, what to do for free or inexpensively."
Sharing Economy
Bypass the traditional travel industry
Gives access to locals using their own assets and skills to become small tourism companies with cheaper prices.
Locals know where to find
Share Accommodations:
AirBnb
A Camp in My Garden (which directs you to places where you can pitch a tent in someone's backyard)
Where to stay with locals (for free) – these sites do vetting and offer reviews:
Be Welcome
GlobalFreeloaders.com
The HospitalityClub
Couchsurfing
Kepnes notes that these kinds of shared accommodations are not just for youthful backpackers; a lot of families take advantage as well, and see it as an opportunity to expose their kids to other cultures.
Eat Cheap:
Eat cheap, skip fancy meals, don't eat out every meal; cook your own meals; take your own water bottle.
Avoid eating near tourist areas (he has a five-block rule)
"Don't ask 'Where should I eat?' (because you are a tourist). Ask 'Where did you eat?' That's how you find the local, cool restaurants.
Use apps to find local hotspots, like FourSquare, OpenRice, Yelp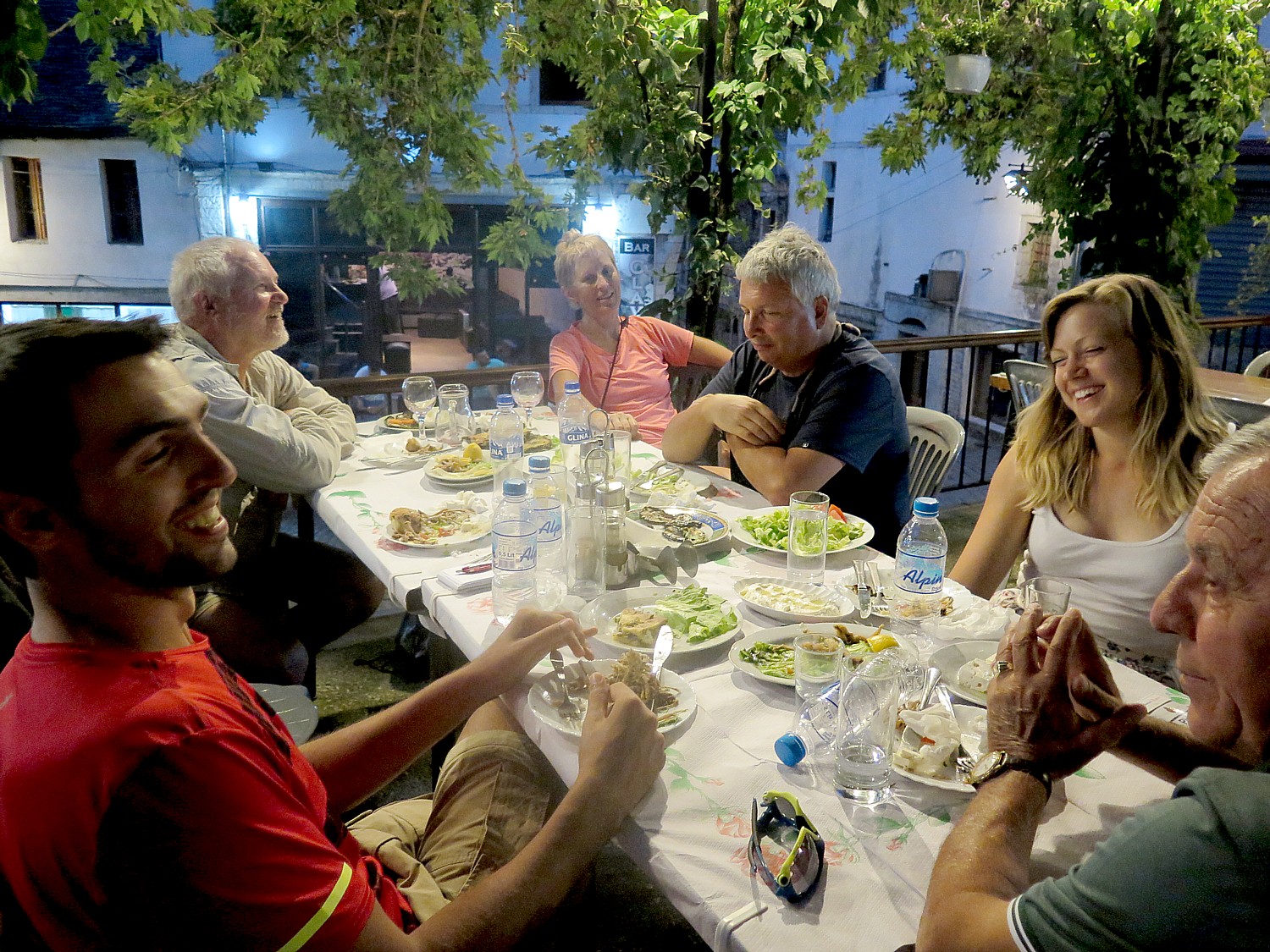 Sharing Food Economy:
EatWith
CoLunching (feed your network)
MealSharing
Get Around Cheaply:
Use public transportation
Ask hostel staff for timetables and cheap transportation options
Avoid taxis
Get a train pass (ie. Eurail, or in-country pass)
Hitchhike
Rideshare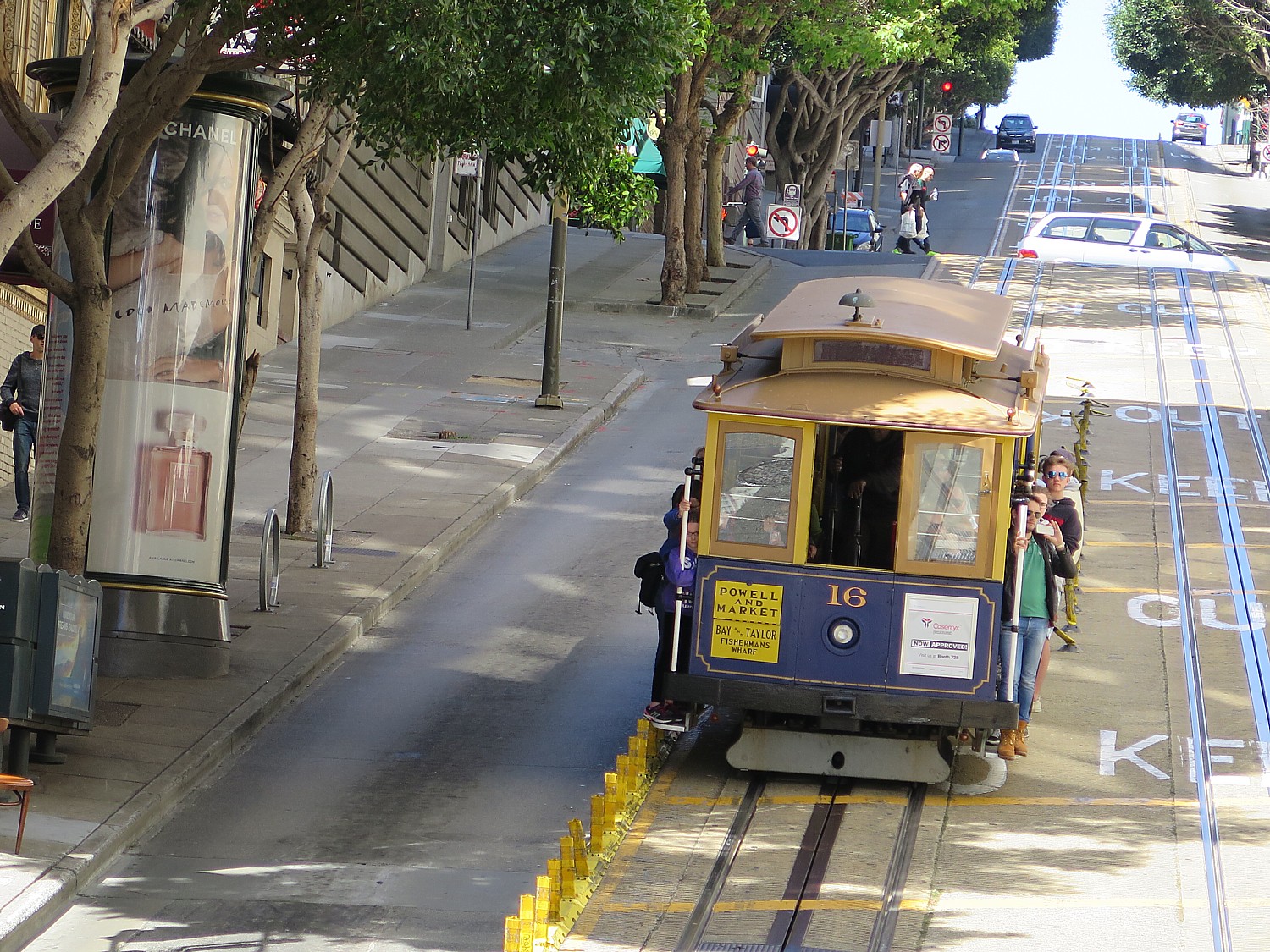 Ride Sharing sources include:
BlaBlaCar
Liftshare.com
Gumtree
Zipcar
Flightcar
Jayride
Kangaride
Kepnes says he hopped a ride from Geneva to Zurich with a father who was driving his son back to school, which cost him $10)
"You save money and meet people in a way you wouldn't if you just booked transportation."
Seeing Things/doing Things
City Tourism Cards, which you can find through tourism offices and/or online, often provide admissions or discounts to multiple museums and attractions, city tours, public transportation, restaurants, shopping.
You typically purchase these by the number of days, (1, 3, 5, 7)
CitizenCards: Some places have passes only for country, county or city residents, like London restaurants for UK residents, Kepnes suggests you can get around this by using your AirBnB address.
Find Free or Inexpensive Activities
Ask tourist offices (and go online) and hostel staff
Time Out
The Local (Europe)
Take free walking tours (New Europe; Free Tours By Foot)
Google It! (Use as terms "free things to do in…"; "free activities in…."; "cheap events in…", "what do locals do for fun in NYC?")
Tour with Locals
Connect with local guides (for example, Athens tourism bureau matches you up with a volunteer guide, myAthens.org; Big Apple Greeters through the NYC visitor bureau connects travelers with a local tour guide)
These tend to be small, intimate groups and offer quirky experiences like
Hidden Treasures of Paris
Florence: Bike the Local Backroads
A Photojournalist's NYC
Melbourne's Street Art
San Francisco: Urban Night Hiking
Istanbul: Learn to Bargain
Sources: ShowAround, Rent-a-Guide, Vayable
Where to Meet Locals:
Online communities
Forums.nomadicmatt.com
BootsnAll
Lonely Planet's forums
Couchsurfing (host travelers; stay with locals; grab coffee with travelers/locals; travel events)
Sources: Couchsurfing, TravelMassive, Meetup
Matt Kepnes (nomadicmatt.com) is the author of "How to Travel the World on $50 a Day" (Travel Cheaper, Longer, Smarter), nomadicmatt.us/amz50nm; Instagram.com/nomadicmatt; Facebook.com/nomadicmatt; Pinterest.com/nomadicmatt; Twitter: @nomadicmatt
The New York Times Travel Show, which just marked its 14th year, is the largest and longest-running trade and consumer travel show in North America, featuring the Travel Industry Conference, Consumer Seminars, and an interactive Exhibition including more than 500 exhibitors from Africa, Asia, Australia/South Pacific, Canada, the Caribbean, Europe, Latin America, Mexico and the United States.  In addition to discounts and special offers, the show provided educational seminars and live entertainment for families, individuals, couples and seniors. Seminars focused on home exchange and rentals; festivals and markets as a window into the soul of a place; wellness travel, family travel, global travel tips for women, LGBT travel, traveling solo, senior travel, cruising, planning the perfect African Safari, Italy, Japan, Cuba; ethical travel; choosing a travel agent, travel photography, travel writing; Expecting the Unexpected-Planning ahead for When Disaster Strikes (nyttravelshow.com)
See also:
NYT Travel Show: Greenberg Tells Intrepid Travelers to Exploit 'Brave New World of Travel'
Pauline Frommer at NYT Travel Show: How to Get Best Value for Your Travel Dollar in 2017
____________________
© 2017 Travel Features Syndicate, a division of Workstyles, Inc. All rights reserved. Visit goingplacesfarandnear.com and travelwritersmagazine.com/TravelFeaturesSyndicate/. Blogging at goingplacesnearandfar.wordpress.com and moralcompasstravel.info. Send comments or questions to [email protected]. Tweet @TravelFeatures. 'Like' us at facebook.com/NewsPhotoFeatures