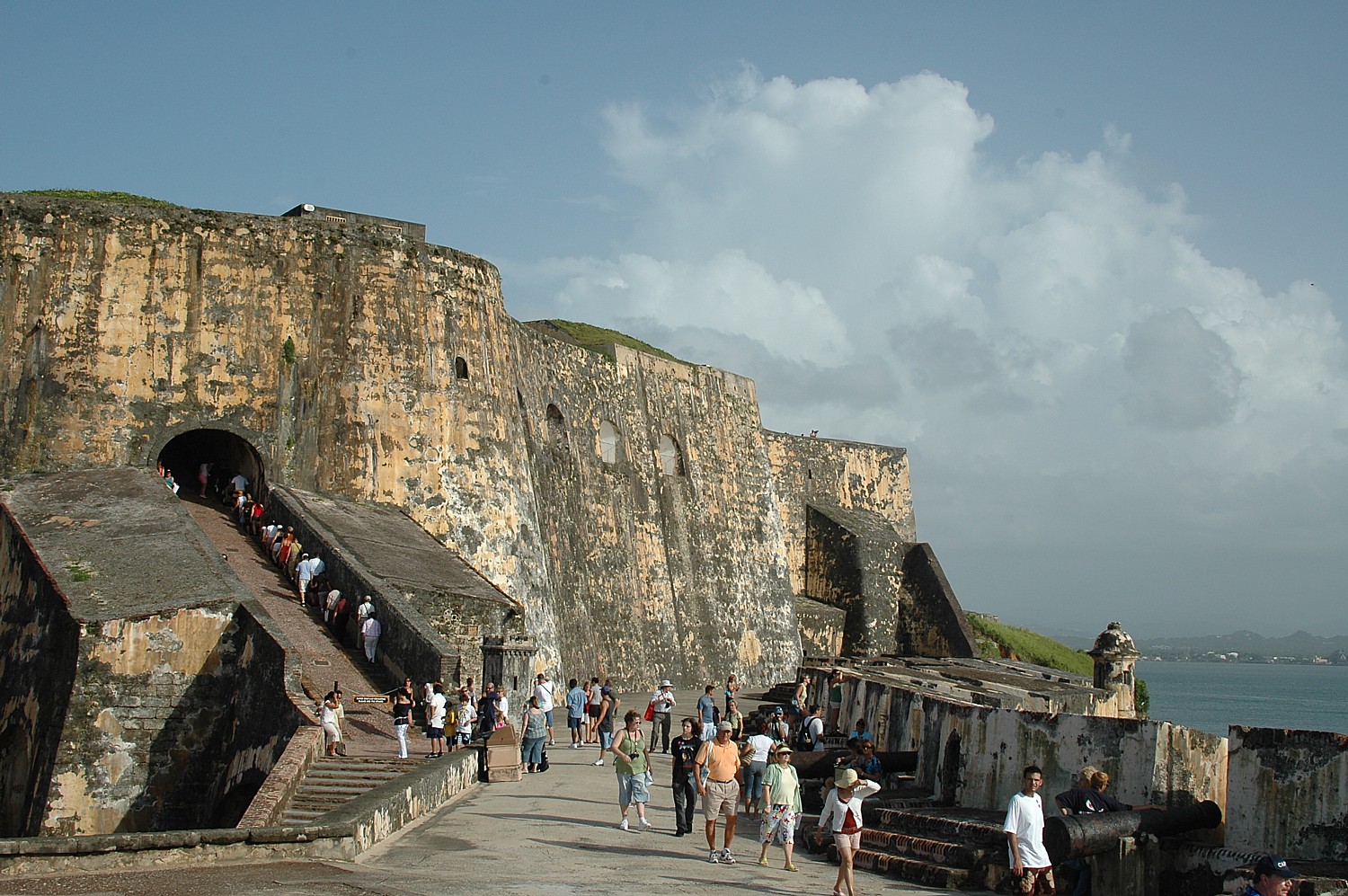 By Karen Rubin, Travel Features Syndicate, goingplacesfarandnear.com 
For those of us anguished over the destruction of Puerto Rico, Dominica, Anguilla and other Caribbean islands badly battered by category 5 hurricanes Irma and Maria last year, the best way to help is to come down, visit, spend money at the refurbished resorts and hotels and help revitalize the critical tourism industry that so many islanders depend on.
And for those who may feel pangs of guilt luxuriating on the beach and in lavish hotels and want to do more to help rebuild, there are ways to volunteer some of your time working on local projects.
The Wyndham Grand Rio, located literally next door to Puerto Rico's El Yunque Rainforest, which reopened January, has an arrangement with the rainforest and can shuttle guests who want to help out on projects such as clearing debris. The resort, which has its own generated, is located one hour from the airport in an area that has been fully restored.
Puerto Rico's tourism website, SeePuertoRico.com, can link you to "meaningful travel" such as through Para la Natural, a local service organization.
"You see the resilience of the island," said Sara Green Hill, who represents the Wyndham Grand Rio and visited in January. "The service is actually better because people are so happy to have visitors…The island looks good."
Dominica Launches ReDiscover Dominica Promotion
On Dominica, so many individual travelers wanted to help after the island was badly hit by Hurricane Maria, that the tourist office set up a "voluntourism" tab on its website, DominicaUpdates.com.
"Voluntourism – or 'travel with a purpose'-  didn't start with the hurricanes, and there are some tour operators that run such programs," said Colin Piper, Discover Dominica. " But after the hurricane, the tourist office realized it had to fast track these programs, develop an infrastructure to support them.
"Now we realize we need to be more involved. Where people stay, how transported, safety and insurance – a total package. Some want to be part of program, others just want to spend a day as a volunteer, so they can call the tourist board to set up. We hope to grow and expand these programs."
Meanwhile, Dominica, which calls itself "The Nature Island of the Caribbean," has launched "ReDiscover Dominica," using discounts on accommodations and on-island activities to attract nature lovers, "meaningful" travelers, adventure seekers, wellness enthusiasts, educational travelers and leisure travelers to visit.
ReDiscover Dominica eatures one free night on a minimum four-night stay at nine participating hotels. To qualify for the free night, bookings must be made by July 31, 2018 using the promo code DOM2018 and travel between July and December 15, 2018.  Adult visitors age 18 and over will also receive up to US$100 in coupon vouchers redeemable at 15 participating vendors and hotels. Activities include dining, car rentals, horseback riding, island tours, underwater experiences, spa services and duty-free shopping. Visitors are encouraged to book through tour operators within their geographic location or book directly with participating hotels on the campaign website.
For more information on Dominica, contact Discover Dominica Authority at 767 448 2045. Or, visit Dominica's official website :www.DiscoverDominica.com, see Dominica's updates on the tourism sector post Hurricane Maria: www.dominicaupdate.com, follow Dominica on Twitter and Facebook and take a look at our videos on YouTube
Villa Viewfort, Anguilla
The timing of a hurricane of historic proportions couldn't have been worse for Villa Viewfort, a 200-year old family estate that was opened for guests as a luxurious mansion experience (complete with butler service) only two years ago, on Anguilla, an island that is not normally hit by hurricanes. But the eye of Irma hit the island directly, amazingly not doing substantial damage to the historic home, but with winds of 185 mph, gusting to 215 mph, hitting with such force that marble pillars were shattered, steel rods were bent.
After being closed for six months, the estate reopened ("rebirth") to guests in May.
"It allowed us to build an extra suite, redo the bathrooms and floors."
ViewFort Estate is where Anguilla's heritage and modern luxury meld to offer discerning travelers the comforts of home at the Island's most elegant and historic setting – and the only of its kind – on the beautiful and sought-after destination of Anguilla. It delivers an unmatched 'at home' feeling for its guests while providing a window into the best of Anguillian culture and hospitality.
Anguilla is a place where celebrities like Justin Bieber come to get away from prying eyes.
The Gumbs family who owns the estate also owns one of the island's most popular beaches, Little Bay, as well as a nature reserve, and in addition to curating authentic cultural experiences at the villa and on the island, also can curate voluntourism experiences to help repair the severe damage that Irma inflicted on the island.
Framed by rock walls of a previous generation positioned on the highest point of Anguilla (214 ft.), the Villa owes its authenticity to a beautifully preserved 200-year old structure that has remained in the family, one of the last remaining examples of artisanal work of 19th century Anguilla. The Villa and its 9 characteristically-appointed Suites capture 360-degree panoramic views of the Caribbean Sea, Atlantic Ocean and Anguilla's neighboring islands and cays. Combined with the feeling and essence of casual elegance the Villa exudes, it was purposefully designed to be unpretentious and deliver a warmth and serenity that comes from the easy-going lifestyle that is signature to the island. "We call this Pure Anguilla, something no other resort, villa or hotel can authentically convey."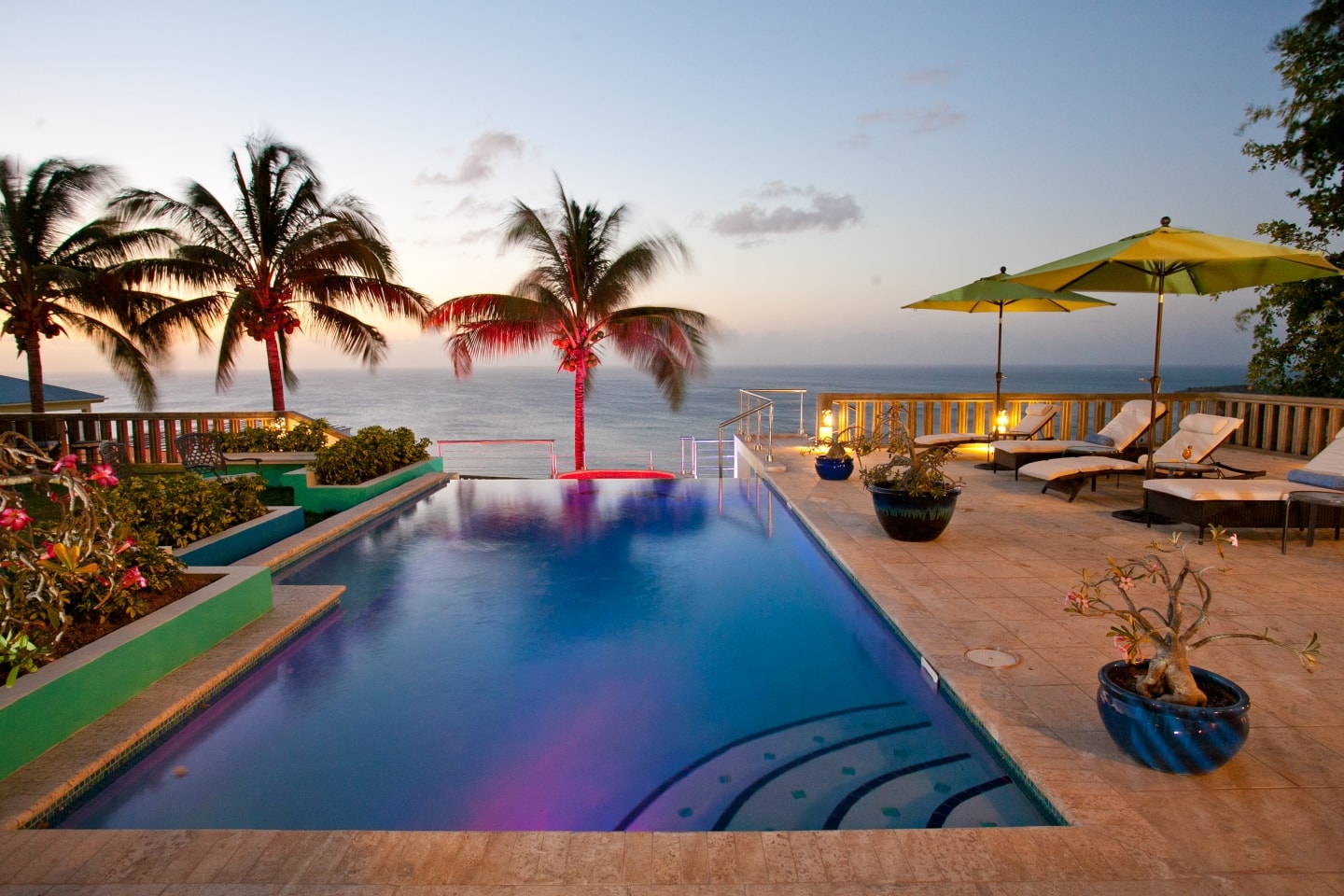 The Villa's infinity pool spills out into two oversized Jacuzzis surrounded by miles of ocean frontage, where under swaying coconut fronds guests enjoy impressive sunsets and star-filled, moon-lit skies. Main House Suites provide the graceful appointments expected of a 5-star property and living spaces inclusive of a commercial-sized kitchen, library, indoor dining and living room, much like the comfortable luxury of an elegant home. The Villa Suites, separated by green lawns on the estate's lower level, also have premium appointments but separate sleeping quarters areas for private dining, lounging and outdoor terraces with ocean views.
Classically-trained butlers and staff are available 24/7 to ensure guests enjoy a fully tailored Pure Anguilla experience at every turn.
It is the ideal setting for family vacations, weddings and holidays.
ViewFort Estate offers a "trinity" of attractions: it encompasses 80 acres of the Gumb family's Katouche Forest, with caves, hiking trails, wetlands and two secluded beaches – Katouche Bay and Little Bay. Katouche, which offers an educational and fun guided hiking and caving/spelunking tour experience, has earned its fame with one of its found artifacts now on display at The Smithsonian.
Little Bay beach, which is hugged by the serene beauty of the protected cliffs, is internationally recognized for its blue crystal waters and powdery sands and outstanding snorkeling, swimming and water-sports.
A signature of Villa Viewfort is the opportunity to enjoy curated experiences. "As the Estate's native owners and proprietors, the goal is to always bring forth an authentic Pure Anguilla feeling with carefully curated experiences that bring our island's culture to life.  Ensuring every guest is immersed in the natural beauty, rich culture and proud heritage of this remarkable island is a strong motivator for what brings our guests back over and over again."
These might include:
       Prepare private Culinary Experiences with Anguilla's top, Michelin-star, classically trained Chef;
       Handle event planning and entertainment for on-property weddings, parties, celebrations or events;
       Charter a private "hop on/hop off" swim and sand boating tour around the island, complete with crew, music and signature cocktails;
       Host a private Chef's cooking class in the Villa's gourmet kitchen with the island's top Chef(s);
       Organize off-property island activities, ranging from kite surfing to tiger boating to historical tours with a museum visit to shopping island wide to golfing to a culinary "food crawl";
       Arrange on-property spa services and yoga; and,
       Equip and prepare guests for privately guided Hiking and Caving tours at the Villa's nearby Katouche Estate, Anguilla's Rainforest with the Villa's seasoned local expert.
In the wake of Hurricane Irma's devastation, Mrs. Gumbs-Connor also founded and runs the Pure Anguilla Foundation, dedicated to advancing education, sports, health, justice and conflict resolution, relieving poverty. One of its first projects is "Return to Happiness," in partnership with UNICEF, to help alleviate the trauma of the hurricanes to children of the island.
For more information or to make a reservation at ViewFort Estate, contact [email protected] or call 264 497 8713. To learn more about ViewFort Estate's trinity of offerings, or to learn more about or donate to the Pure Anguilla Foundation, visit www.viewfortanguilla.com
Cayman Islands Offers 'Worry-Free Hurricane Guarantee' for Getaways this Season
The Cayman Islands Department of Tourism has introduced a "Worry Free Hurricane Guarantee," a promise by on-island partners to cover any cancellations made prior to arrival and compensation if vacation time is cut short due to inclement weather during a Cayman Islands getaway.
The Worry Free Guarantee includes a full refund of accommodation fees at participating hotels, condos and villas island-wide, with a maximum one-night penalty at most for cancellations made up to 48 hours prior to check-in as soon as a hurricane watch is issued by authorities. Additionally, many properties on-island are offering a free replacement stay throughout the summer months, allowing guests to rebook for the same duration as the initially-booked stay, regardless of how many days were affected by a hurricane or storm.
An array of hotels, condominiums and villas across Grand Cayman, Cayman Brac and Little Cayman are participating in the Worry Free Hurricane Guarantee. This program is available only through participating hotels and resorts. For a list of properties and their respective policies, go to www.visitcaymanislands.com/en-us/about-cayman/weather/hurricane-guarantee. For detailed property guarantees, please visit the individual property web sites or contact them directly.
Martinique To Host First International Foiling Event 
Martinique will host what is expected to be  the world's signature international foiling event,and comes in advance of when it becomes an Olympic sport. Organized by the Martinique Tourism Authority (MTA), the Martinique Flying Regatta will take place from November 17 to 24, 2018.
The bay of Fort-de-France is an ideal location to run a race showcasing these hydro-foil sailboats that represent the technological future of competitive sailing. Inducted into the prestigious club of "The Most Beautiful Bays in the World," the Fort-de-France Bay is vast and protected 28 square miles (72km2) of maritime space, affording speedsters perfect conditions of  the bay's steady, moderate winds and smooth seas and the island's low 80s temperatures.
To date, about 40 participants have been registered in this seven series race (or foil types), representing most of today's hydro-sailing boats. Foil types include the very fun and high-tech Kitefoil and Windfoil—that may soon be seen at the Olympics—the one-man Onefly and the celebrated Moth; the race will also feature bigger crafts like the Flying Phantom, the Easy to Fly and the American favorite, GC32.
The competition will include demonstrations and racing events in the Fort-de-France Bay; residents and guests will enjoy what promises to be a spectacular show. The program will also include races from the bay towards the farther shores of Trois-Ilets, Anse Mitan or Anses d'Arlet.
The event is expected to help showcase Martinique as a sailor's haven with 350 km of coastline, cliffs and mangroves, a water temp averaging 28 degrees and steady tradewinds year round.
Airlines providing direct service to Martinique include Norwegian Air, American Airlines and Air France.
Packages will be available with lodging and event access tickets.
For more information visit the new website www.martinique-regatta.com
Registration is open until October 17th, 2018 www.martinique-regatta.com/index.php/en/register/ 
American Airlines operates nonstop from Miami to Martinique year-round, increasing from one flight weekly up to six times weekly in high season.
Norwegian Air is increasing US winter seasonal routes to Martinique:  Fort Lauderdale to Martinique service will resume on October 31 with four flights weekly (increased from three flights weekly last year); New York-JFK to Martinique service will resume on October 28, 2018, with six flights, two flights more than the previous season.
'The Rhythm Never Stops'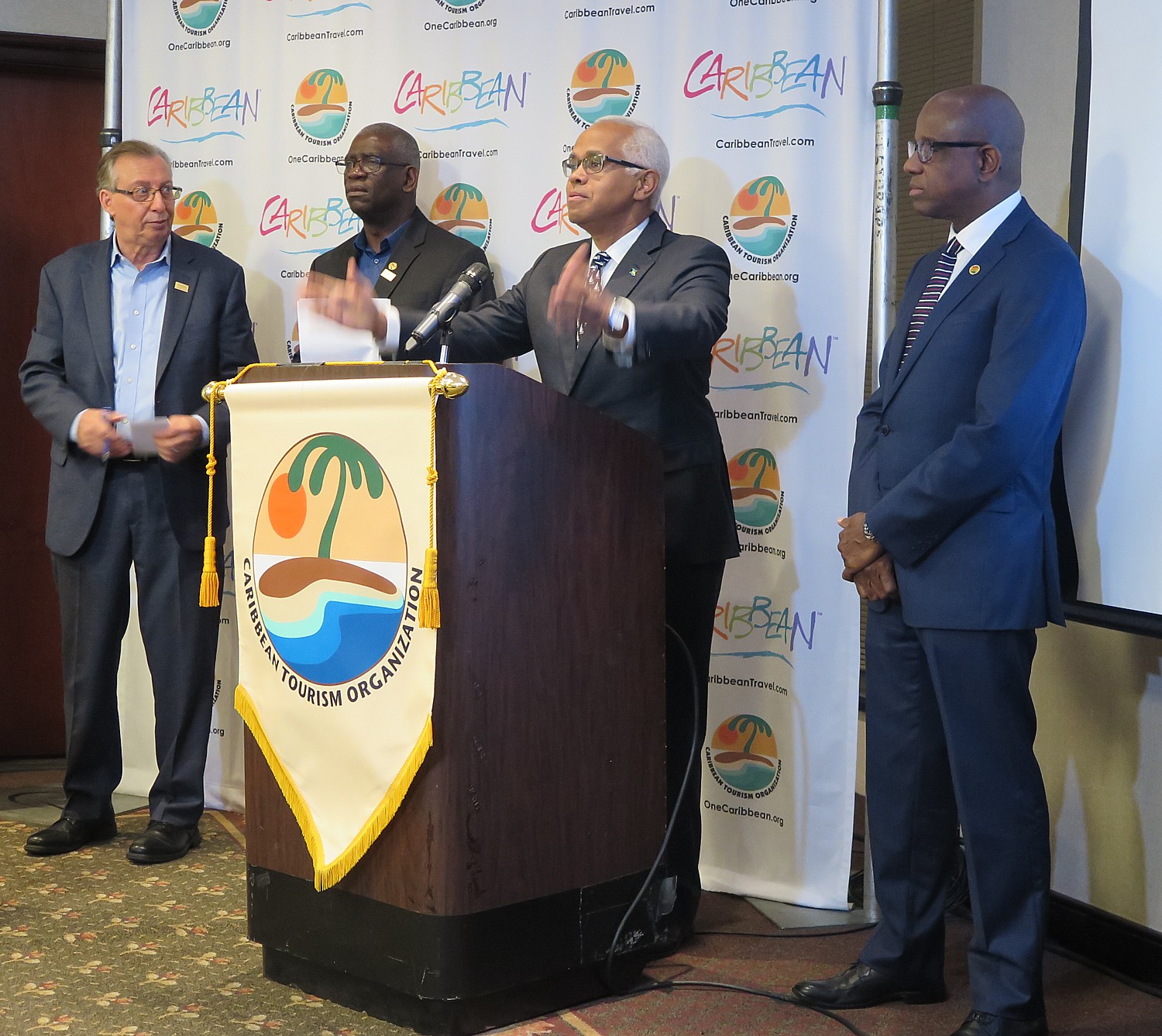 Caribbean tourism interests are optimistic that strong consumer demand for a Caribbean travel experience and increased tourism investments in hotels and airport improvements bode well for the future of tourism, which is exceeding 2018 expectations despite the fact that some hotels in six of the Caribbean's 32 major destinations are still in rebuilding mode following last year's hurricanes.
"A growing number of travelers are understanding that the Caribbean is a vast region comprising many diverse destinations all rich in natural beauty but each distinct in its history, music, culture, food and welcoming hospitality," said Frank Comito, CEO and Director General of the Caribbean Hotel and Tourism Association (CHTA). "Just like a winter blizzard may affect the northeastern United States while people are sunbathing on Miami Beach, a weather incident in one part of the Caribbean does not affect the overwhelming majority of the Caribbean."
That includes the summer season, which is when hurricanes are most frequent.
"Over the years, we have done number of things in the region to even out seasonality – gone are the days when seasonality curves. There are festivals and events inserted into non-winter to give extra value. Weather events are a fact of life.
"The thing about a hurricane is that it doesn't surprise you – there is advance notification – people can adjust plans and we can also."
The Caribbean Tourism Organization (CTO) and Caribbean Hotel & Tourism Association (CHTA) are launching a regional tourism marketing campaign themed, "The Rhythm Never Stops" – a theme that is adaptable for each individual destination to define "rhythm," to express the spirit, energy and resilience of destinations, while offering a nod to fostering year-round travel and evening out seasonality. The campaign, initially funded with $400,000,  is being supported by private sector partners including Mastercard, Marriott and some airlines, with more partners being sought.
"But we are going to use 'The Rhythm Never Stops' in lots different ways so it will have all kinds of meaning to it," Dinosio D'Aguilar, chairman of the Caribbean Tourism Organization, said at a media briefing in June."In the Bahamas, the rhythm never stops, in Jamaica the rhythm never stops, in Martinique and in Grenada. And in each of the countries will have its own interpretation of its story and its rhythm and its never-stopness.
"Each country will have own story about its rhythm. The campaign is intended to benefit the entire region- that we are open for business – though affected countries coming back at different rates. We can't always wait for everything dotted before people come back. The first priority is to protect safety, but how many times do you see a 'Pardon us while we renovate' sign? The islands are in various stages (of rebuilding) but the rest of the Caribbean is vibrant."
_____________________________
© 2018 Travel Features Syndicate, a division of Workstyles, Inc. All rights reserved. Visit goingplacesfarandnear.com,  www.huffingtonpost.com/author/karen-rubin , and travelwritersmagazine.com/TravelFeaturesSyndicate/. Blogging at goingplacesnearandfar.wordpress.com and moralcompasstravel.info. Send comments or questions to [email protected]. Tweet @TravelFeatures. 'Like' us at facebook.com/NewsPhotoFeatures