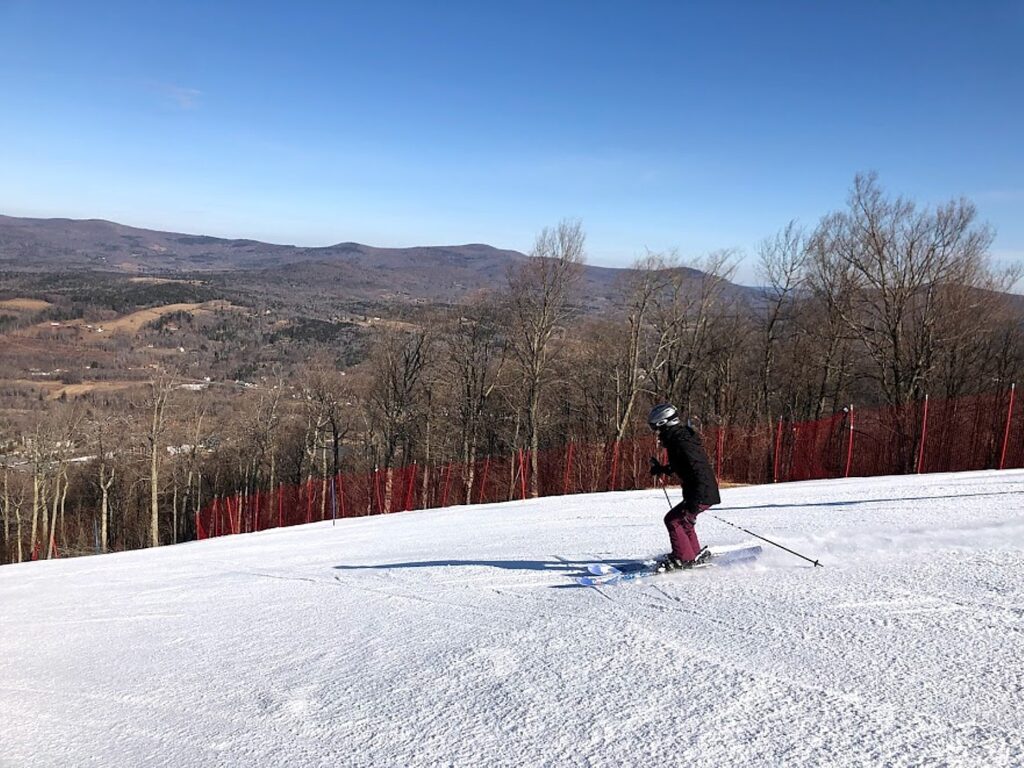 Travel is vitally important to rejuvenating one's body and soul, not to mention providing life-enhancing experience, new learning and new understanding; it offers a chance for bonding with loved ones, making new friends and building new relationships. Concern for the coronavirus is causing many of us to withdraw and miss out. But because travel offers a universe of possibilities, there are options that might better suit the circumstances, and many travel suppliers are doing their best to accommodate travelers and alleviate concerns.
Many are waiving cancellation penalties, reissue and change fees if destinations become impacted or allowing changes and rebooking for future trips.
As a rule of thumb, we are suggesting people think Great Outdoors where you can be active in clean fresh air and avoid crowds, density and proximity. And if concerned about mass travel (even though airlines are doing their level best to assure passengers of healthy environments), choosing destinations that are within driving distance. Indeed, this is a great time to enjoy spring skiing in the Northeast's many world-class mountain ski areas and resorts, from New England to New York State.
Resorts like Windham Mountain are being scrupulous about health precautions, even limiting crowds to promote social distancing.
Also, look for deals as this season winds up: ski areas like Gore Mountain are inviting people to pre-purchase next season's passes at discounted prices and have free skiing for the rest of the season.
By Dave E. Leiberman and Laini Miranda
Travel Features Syndicate, goingplacesfarandnear.com
This past Sunday, we were lucky enough to ski Windham Mountain in New York's Catskills on a windless, bluebird spring-like day. After a few colder nights and some flurries during the week, every trail was covered by a snow pack that managed to maintain just the right level of softness, from our first run almost through to last chair. The combination of perfect weather, enjoyable snow conditions, great demo skis, and an idyllic lunch on the terrace picnic tables at the midmountain Wheelhouse Lodge made it a truly memorable ski day.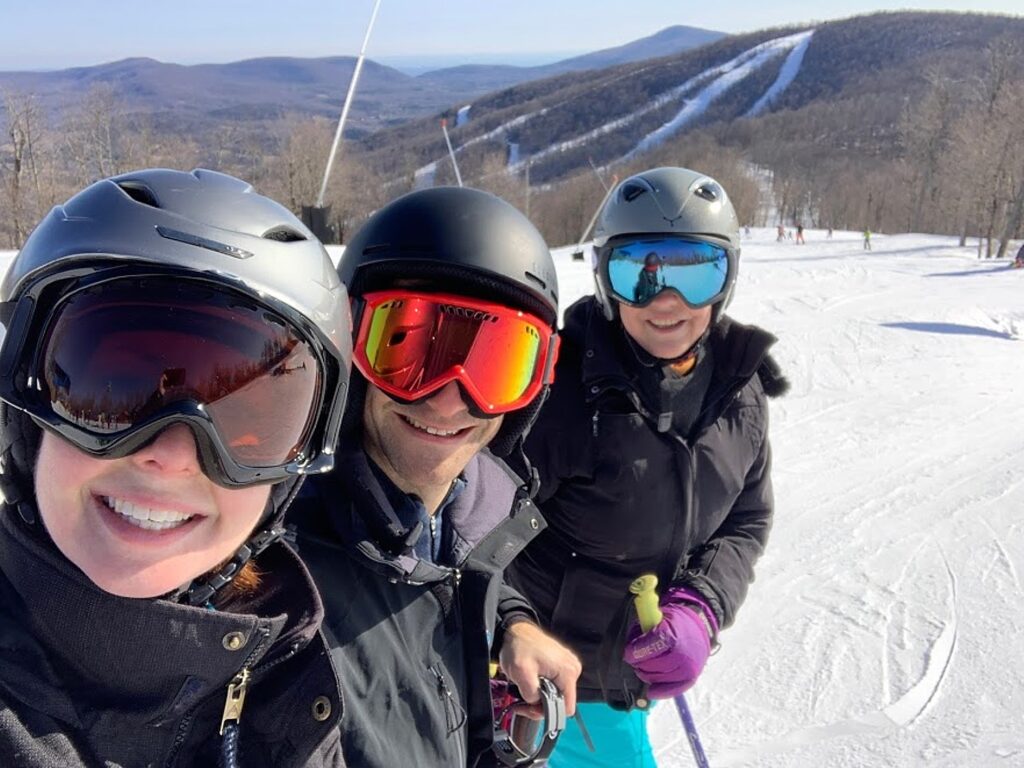 We woke up at 5:30am (which felt like 4:30 due to Daylight Savings Time) in the Manhattan Financial District, slid onto the FDR drive, grabbed delicious bagels on Route 4 in Jersey, and were at the Windham Demo Center next to the D lift by 9am. Whether you are in the market for new skis or just interested in cruising on the highest performance skis, renting from the demo center is an easy and worthwhile experience. Ideally positioned next to the D Lift, the Demo Center shack lets you ski in and out to test a range of top quality skis without losing any time on the slopes.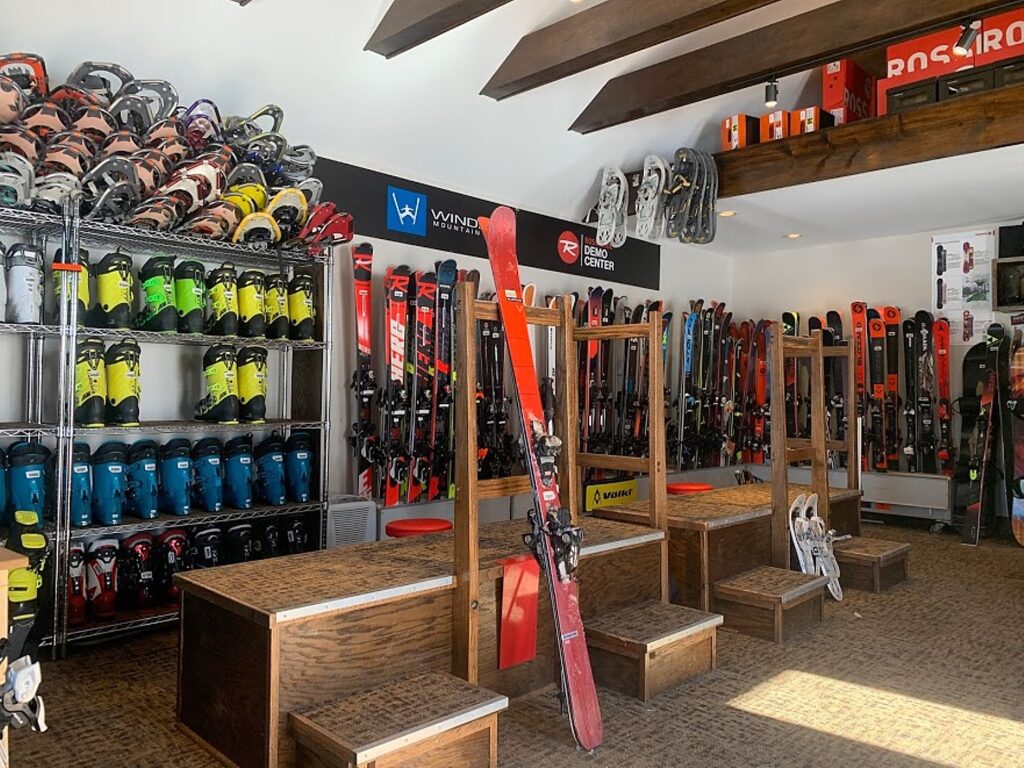 Like Nascar drivers at a pit stop, we popped in to swap skis a few times throughout the day, stepping our boots onto the platform for them to quickly change the bindings and send us on our way. Peter and Dave are extremely knowledgeable and set us up with Volkl Yumi's and a gorgeous pair of Stockli Stormrider's, a "Windham classic". (The ski and boot package is $90 for the day). While the rental shop just a few steps away carries a great line of Rossignols (changed out every three years so that one-third of their fleet is always new), the Demo Center has a huge range of new season skis (Armada, Atomic, Blizzard, Dynastar, Head, Kastle, Nordica, Salomon, Stockli, Rossignol, Volkl, etc.). Our Rossignol Alltrack Elite 100 AT boots felt brand new too.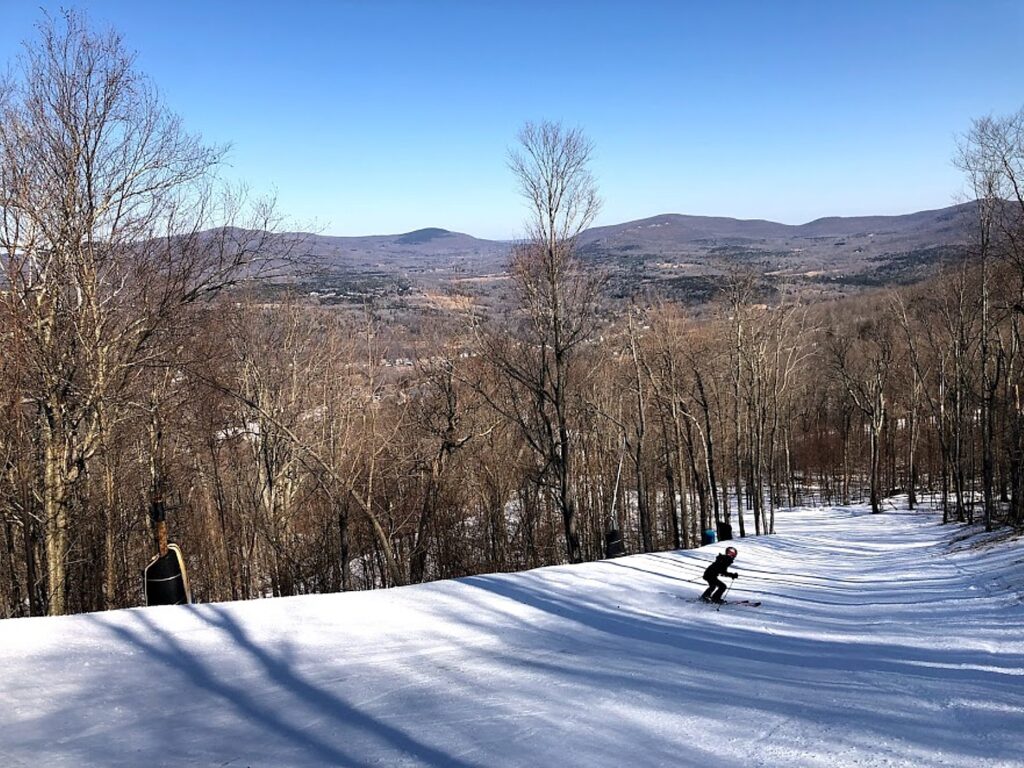 For a great start to the day, we took Upper Wraparound (Blue) to Wolf's Prey (Blue-Black), down to the mid-mountain G lift (the East Peak Express Quad), which took us to a group of nice wide Blacks. (East Peak also offers a leisurely 1.4-mile perimeter Green, Wanderer, which we also enjoyed.) On soft snow, intermediate and advanced skiers will enjoy skiing every level trail at Windham, and it's easy to pop between East and West peaks because everything converges to the same base. The efficiency of the mountain's design was also reflected in our chairlift wait times, which ranged from zero seconds (most common) to a maximum of two minutes. We loved zig-zagging from West Peak F lift (the Westside Six) to the East Peak G. The slightly slower (and quieter) B Lift (the Wheelchair Double) will take you to a series of fun double blacks on the West Peak, including the long and windy Wide Connection to Upper Wipeout. Lower Wipeout will take you through a lovely village of slope-side houses that will give you real estate envy (5 home sites are still available to buy! And at least one is available to rent on VRBO). The Whisper Creek ski-in, ski-out condominiums are also available for sale or rent.
Windham started out as a private club and continues to offer that ambiance. It is just the right size to offer lots of variety in skiing, but compact enough to make you feel very comfortable.
Windham offers 1,600 vertical feet from a summit of 3,100 feet. Its 54 trails and six terrain parks provide 285 skiable acres, accessed by 12 lifts including a new high speed six-passenger detachable lift and two high-speed quads. Windham also offers night skiing on six trails (45 acres).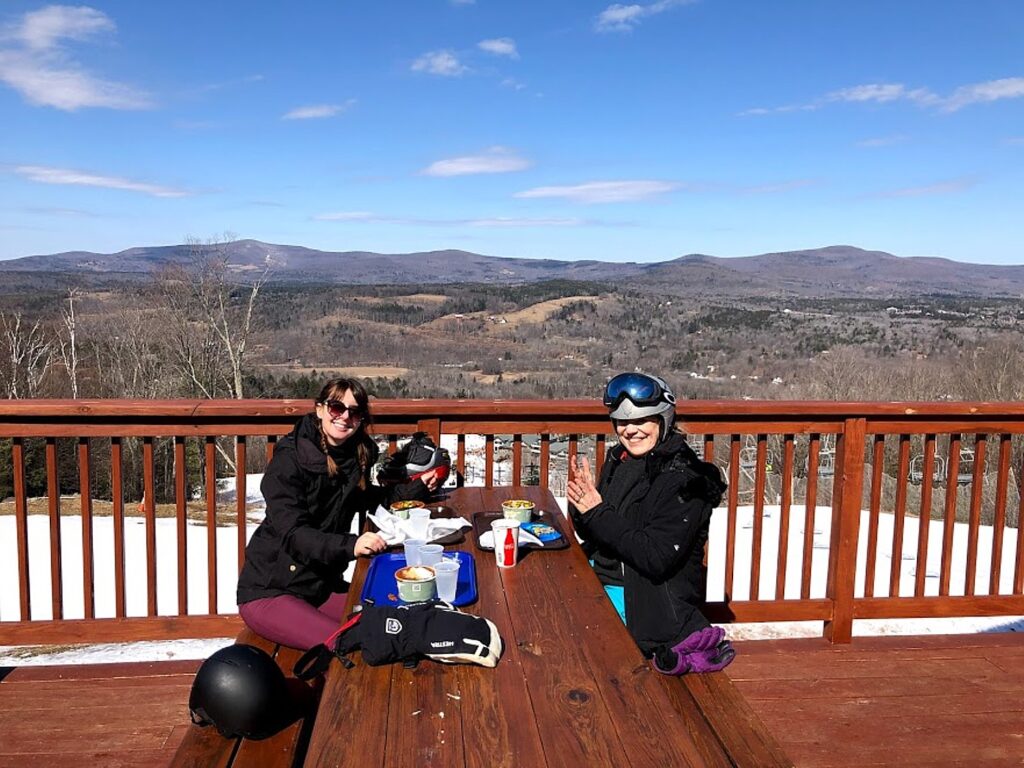 In the spirit of the low-key social club vibe, Wheelhouse Lodge is a no-frills, mid-mountain dining option with fantastic hearty chili, a new taco bar (open on weekends and holidays), and an unbeatable view. On a warm sunny day like the one we had, a lunch on the patio with almost 360 mountain views is hard to top.
In the last two years, the resort has spent $12 million to improve the guest experience.
"In a time of industry consolidation, strong, independent resort competition continues to carve out unique guest-focused experiences and provide an alternative to crowding and other downside impacts of acquisitions and mergers," the resort states. "A passion-powered outdoor community with the support of an active investor group, Windham is well-positioned to continue offering a more boutique and personal experience to skiers and riders in the Catskills. Windham Mountain is a place to get lost and found again, to find stunning adventure close to home, and to be reminded of how good it feels to be alive with family and friends in the fresh air."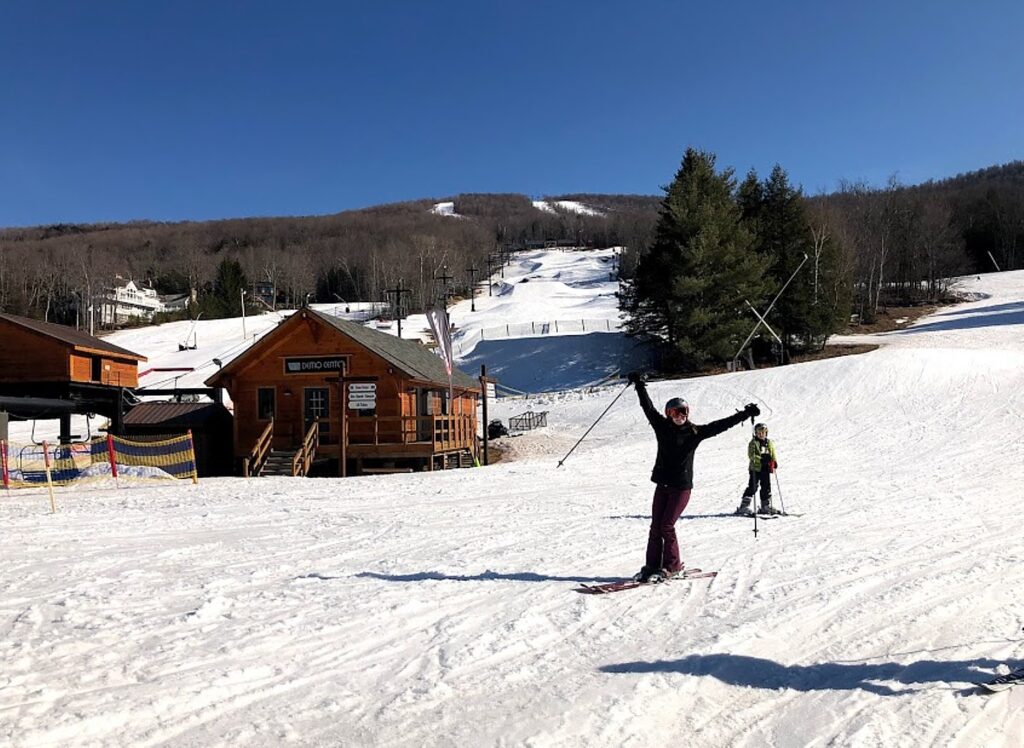 Among the improvements for this season, snowmaking was increased, which is reaping benefits for keeping the base robust for spring skiing. There's also a brand new, 33-foot diameter European-inspired "Umbrella Bar" with an enclosed, heated dome in the center of the reenergized patio area between the base lodge and the lift lodging area. Other improvements include renovated rooms at The Winwood Inn, a quaint lodging property in the village of Windham owned and operated by the mountain; a newly renovated an reinvented restaurant at the inn called Tavern 23 (classic American comfort food); an upgraded booking system with new software that allows guests to bundle lodging stays with lift tickets, lessons, and even rentals in one easy transaction; and an expanded Guest Services department and on-site call center.
A second new building houses a unique ski and snowboard simulator that offers guests the chance to ski or ride downhill race venues from around the world virtually while supporting the Adaptive Sports Foundation. This building will also house a new equipment valet and quick tune up station. Windham also offers Terrain Based Learning™, beginner packages, an Adventure Park, and the full-service Alpine Spa.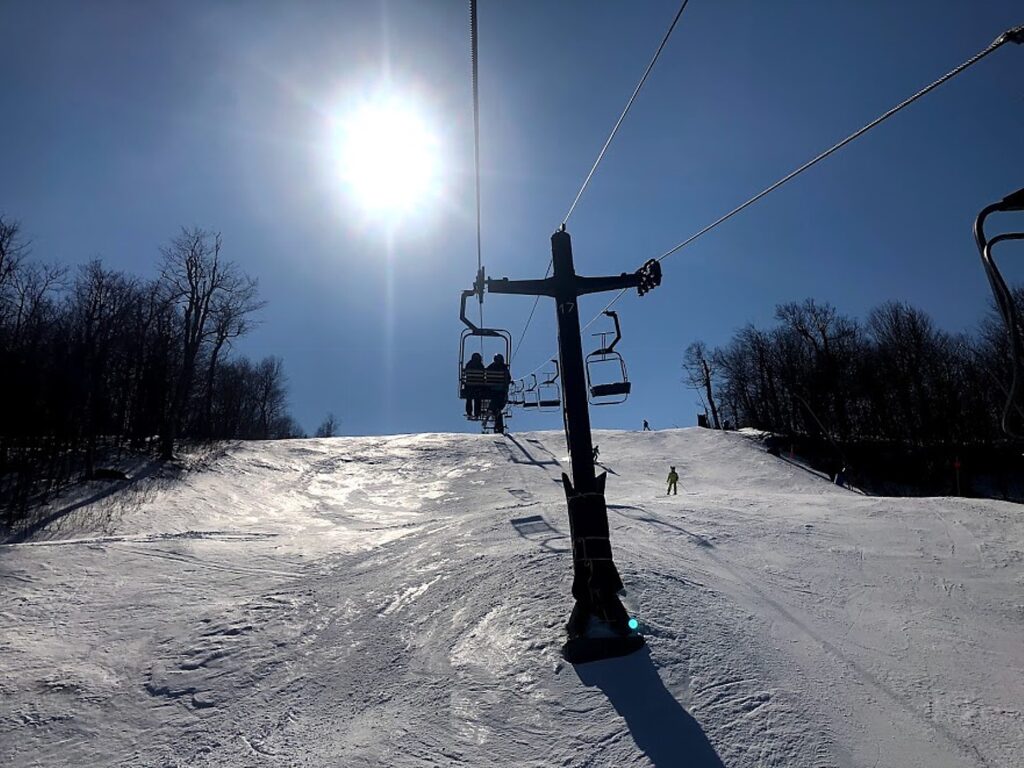 For experts only, the Windham "First Tracks" program provides ultra-exclusive snow moments before lifts open to the public every Saturday, Sunday, and Holiday morning, weather and conditions permitting. This is a guided mountain experience for ages 14 and up ($20 tickets, free for season pass holders). Call 518-734-4300 x1515 or e-mail [email protected]
The Spring Daze Pass is available starting at $104. With this pass you'll get unlimited skiing and riding from this Friday, March 13, 2020 to the end of the season. For current conditions, check the Mountain Report page or call Windham's Snow Report Hotline at 1-800-729-4766.
Note: To insure the health and safety of Windham's guests in light of concerns over Covid-19 (coronavirus) and New York State's restrictions on large gatherings, Windham Mountain is limiting indoor gatherings and augmenting food and beverage offerings on the patio area, limiting the number of people in certain areas at one time and closing the Alpine Spa and Children's Learning Center for the remainder of the season.
In the summer months, Windham Mountain Bike Park is famous for its World Cup course, but also features a three-mile-long beginner trail. Windham Mountain Country Club is an 18-hole public golf course with a private club atmosphere.
Aside from our relaxing mid-mountain lunch break and our occasional cycle through the demo center to try new skis, we skied through the day and were surprised that, on only a couple hours of sleep, we made it comfortably to the last chair. By 4:30 we were on the road to dinner in Albany, and by 5:30 we had apres ski drinks and appetizers in hand. It was a perfect day!
(Skiing weekends and holidays 8am-4pm, Monday-Friday 9am-4pm).
Windham Mountain, 19 Resort Drive, Windham, NY 12496, 800-754-9463, [email protected], windhammountain.com.
_________________________
© 2020 Travel Features Syndicate, a division of Workstyles, Inc. All rights reserved. Visitgoingplacesfarandnear.com, www.huffingtonpost.com/author/karen-rubin, and travelwritersmagazine.com/TravelFeaturesSyndicate/. Blogging at goingplacesnearandfar.wordpress.com and moralcompasstravel.info. Send comments or questions to[email protected]. Tweet @TravelFeatures. 'Like' us at facebook.com/NewsPhotoFeatures