By Karen Rubin, Travel Features Syndicate, goingplacesfarandnear.com
They are the CLIO awards of the hospitality, travel and tourism industry – a gigantic segment of the US economy and culture which people don't readily recognize as being so integral to everyday life, so fundamental to local economies and communities. But these are the advertising, public relations and digital marketing campaigns that excite, engage, inform and ultimately spur millions of us to venture out and experience new places, people and activities. Travel bolster local, state and national economies, creates an economic underpinning that sustains heritage, culture and the environment, while travelers are themselves enriched, often with life-enhancing, life-changing experiences; they become ambassadors, opening lines of communication and understanding between people that break down the barriers that promote conflict. And going back to the age of Marco Polo, travelers help the free exchange and spread of ideas and innovations.
The Hospitality Sales and Marketing Association International (HSMAI) hosted its 61st annual Adrian Awards Dinner Reception and Gala at the New York Marriott Marquis, celebrating innovators in hospitality advertising, digital marketing, and public relations before more than 800 industry professionals. A highlight was a look back at the organization's 90 year-history in promoting standards for hospitality and innovations in marketing campaigns that inspire travel.
"HSMAI applauds this evening's winners for their ingenuity and hard work," said Robert A. Gilbert, CHME, CHA, president and CEO of HSMAI. He added, "Adrian Awards winners spark innovation throughout the entire hospitality industry."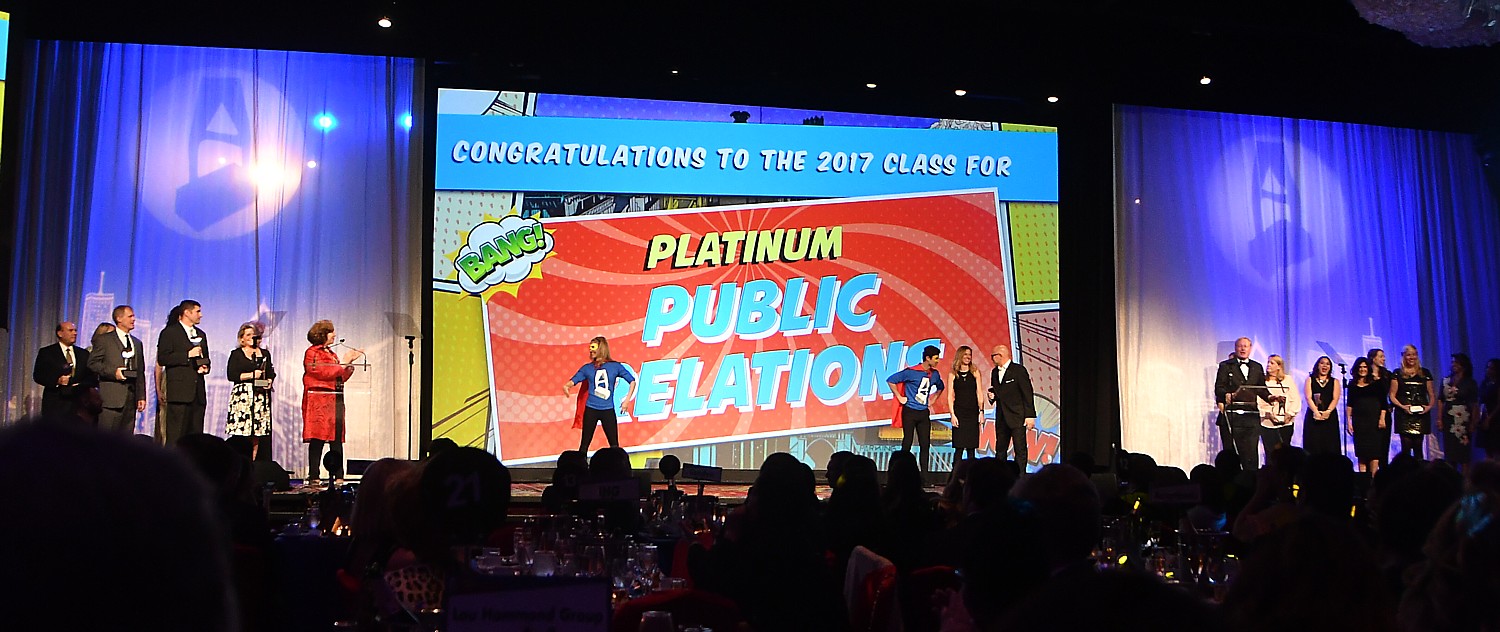 Established in 1956, the Adrian Awards recognize marketing achievements in hospitality across multiple segments of the industry. Award winners are selected from more than 1,200 entries by senior industry and media experts, for four main entry divisions: advertising, digital marketing, public relations, and—newly added—integrated marketing. Gold Award winners across these categories were recognized during the Adrian Awards Dinner Reception, which was co-sponsored by HSMAI, Google, and TravelClick. Platinum winners were selected from exceptional Gold Award winners.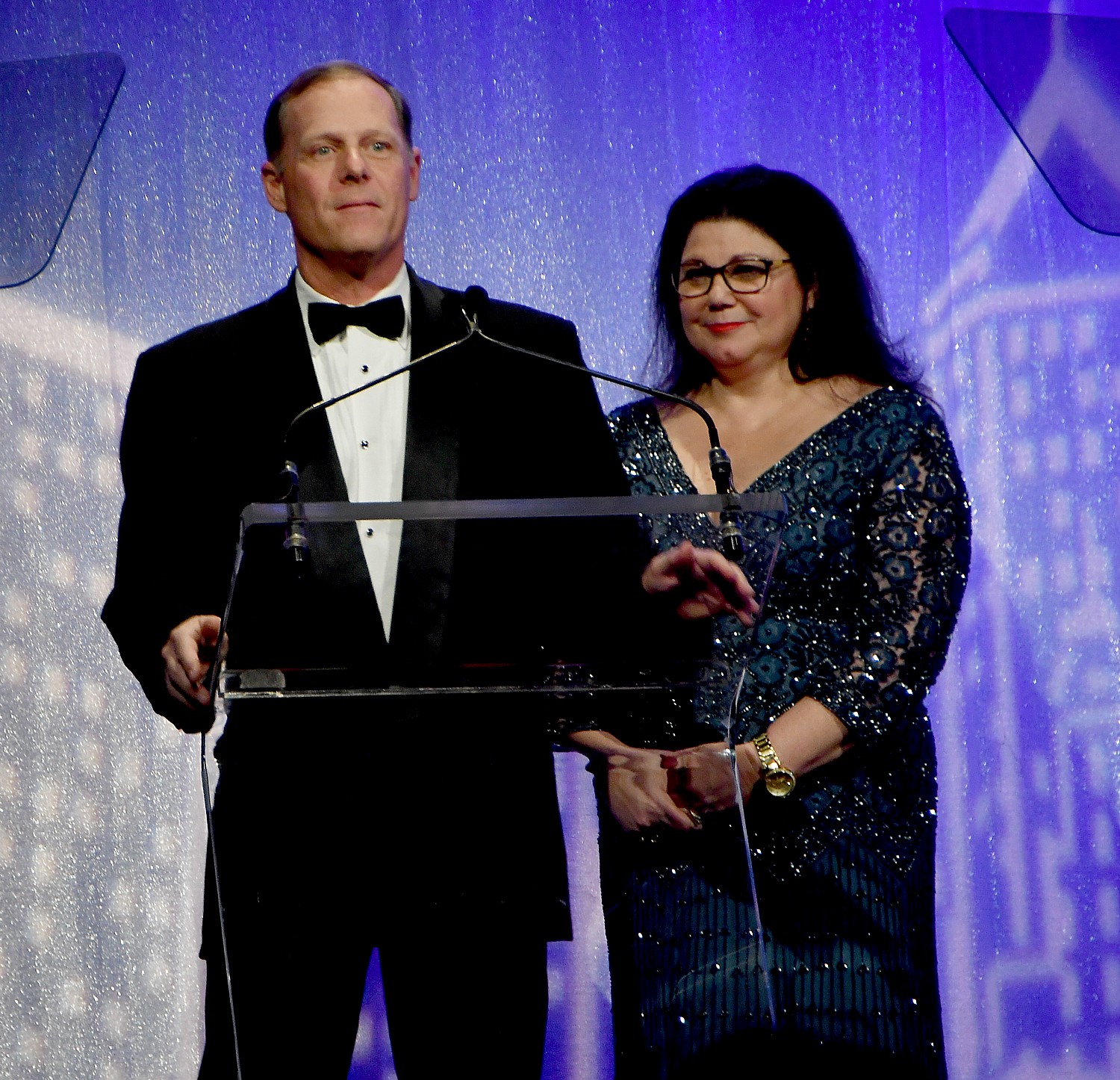 The judges speak of authenticity, engagement, blurring of lines among media, emotionality, innovation and creativity, visual beauty, quality of content, storytelling, and most significantly measureable results in distinguishing the winners.
The stakes are huge: these advertising, marketing and public relations campaigns are a key part of the travel and tourism industry that generates $2.3 trillion in economic output (2.7% of the nation's GDP) from domestic and international visitors. Travel expenditures support 15.3 million American jobs (8 million directly); account for $221.7 billion in wages, and generate $141.5 billion in tax revenues to federal, state and local governments, levels that increased significantly over the past decade, and have been a significant factor lifting  the nation out of the Great Recession to "full" employment. International visitors to the United States in 2016 generated $212.3 billion, 9.5% of exports, but were forecast to fall by  0.6% in 2017, largely due to the political climate, travel ban, and concern over gun violence (which has accounted for several countries posting travel warnings). These are the kind of issues that the travel marketers address.
Travel and tourism is vital globally: Travel & Tourism generated $7.6 trillion (10.2% of global GDP) and 292 million jobs in 2016, equivalent to 1 in 10 jobs in the global economy. The sector accounted for 6.6% of total global exports and almost 30% of total global service exports. Travel and tourism doesn't just improve lives, but is critical to livelihoods.
The United Nations has designated 2017 the International Year of Sustainable Tourism for Development. "As one of the world's largest economic sectors, Travel & Tourism creates jobs, drives exports, and generates prosperity across the world. The International Year provides an enormous opportunity to further showcase the tremendous economic, social, cultural, environmental, and heritage value that the sector can bring."
The winner of the eighth annual Leader in Sustainable Tourism Award, presented by HSMAI and National Geographic Traveler, was Terranea Resort.
Here are the award winners:
Best of Show Awards, the pinnacle of the evening, were presented to Platinum Award winners from three divisions—advertising, digital marketing, and public relations—as follows:
(Tie) Advertising "Best of Show" – Newfoundland and Labrador Tourism and its agency, Target: "Off the Beaten Path" Geo-Targeted Campaign
(Tie) Advertising "Best of Show" – Marriott International and its agency, GREY New York: "You Are Here" Campaign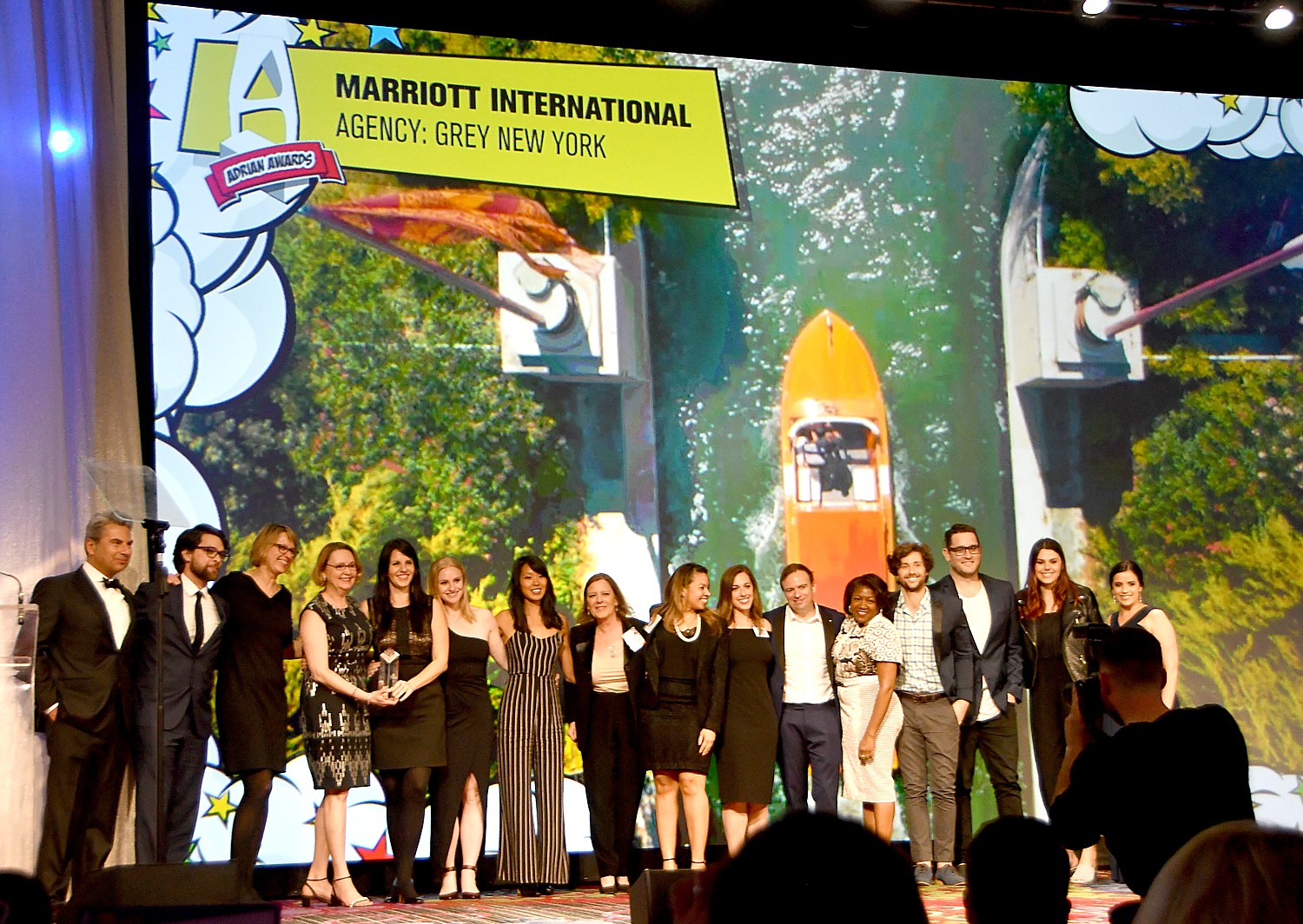 Digital Marketing "Best of Show" – Amelia Island and its agency, Paradise Advertising and Marketing: "Destination Dysfunction" Video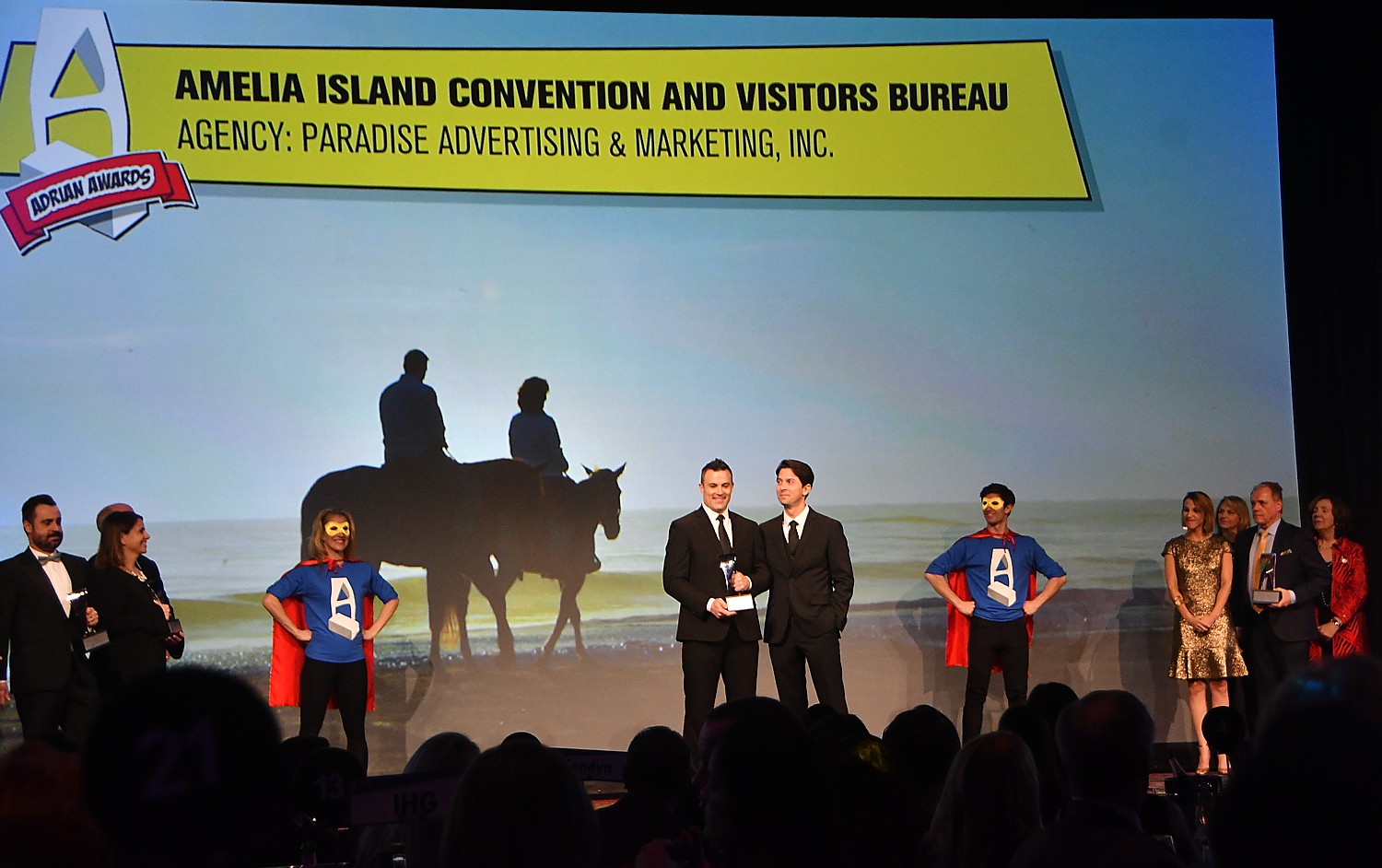 Public Relations "Best of Show" – Mexico City Tourism Board and its agency, Weber Shandwick: "From Humble to Haute: Changing Perceptions of Mexico City"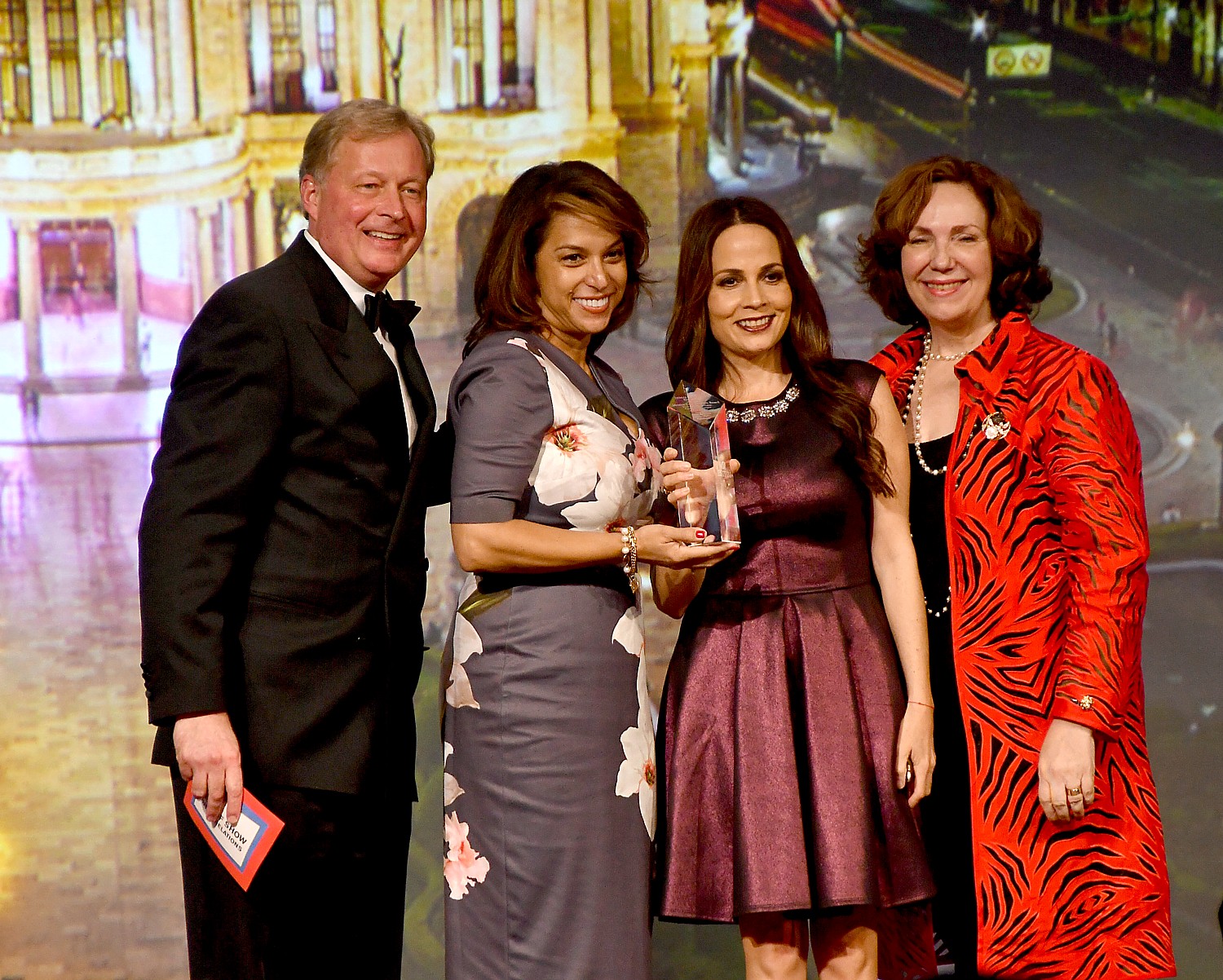 Platinum Award winners in the advertising, digital marketing, public relations, and integrated marketing divisions are:
Advertising Platinum Winners:
Company; Agency
Space Florida; Paradise Advertising and Marketing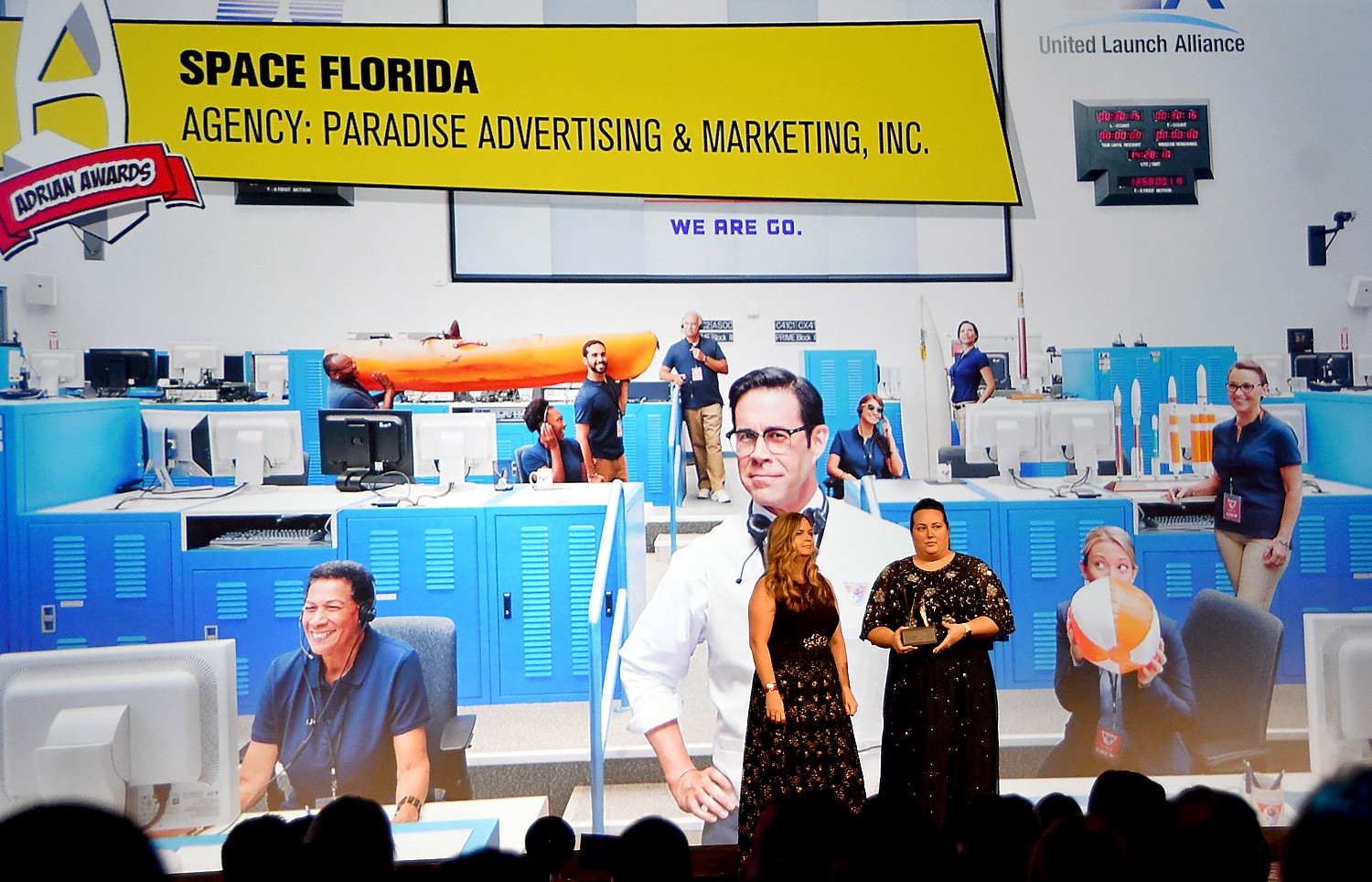 VisitBritain; Expedia Media Solutions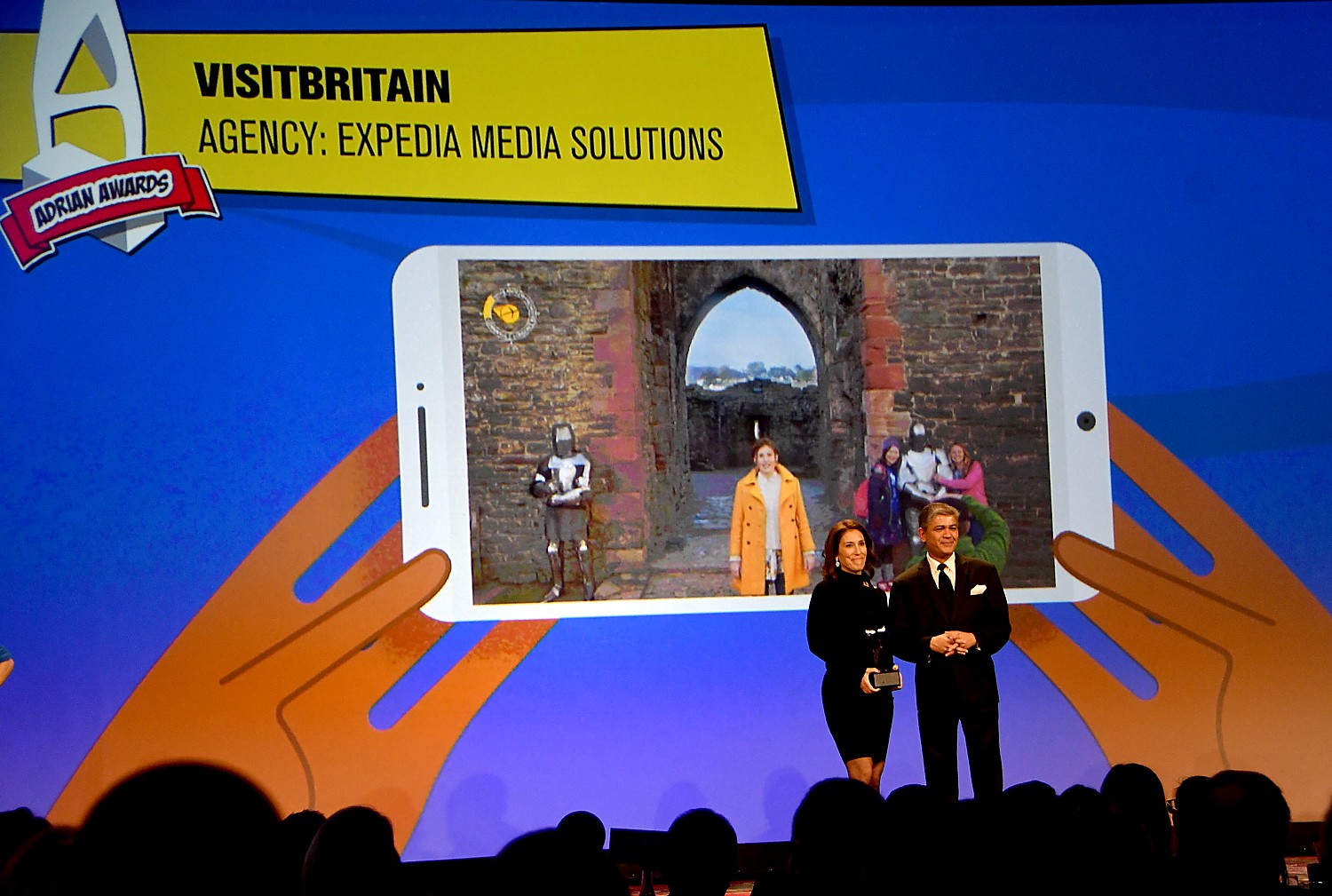 Maine Office of Tourism; BVK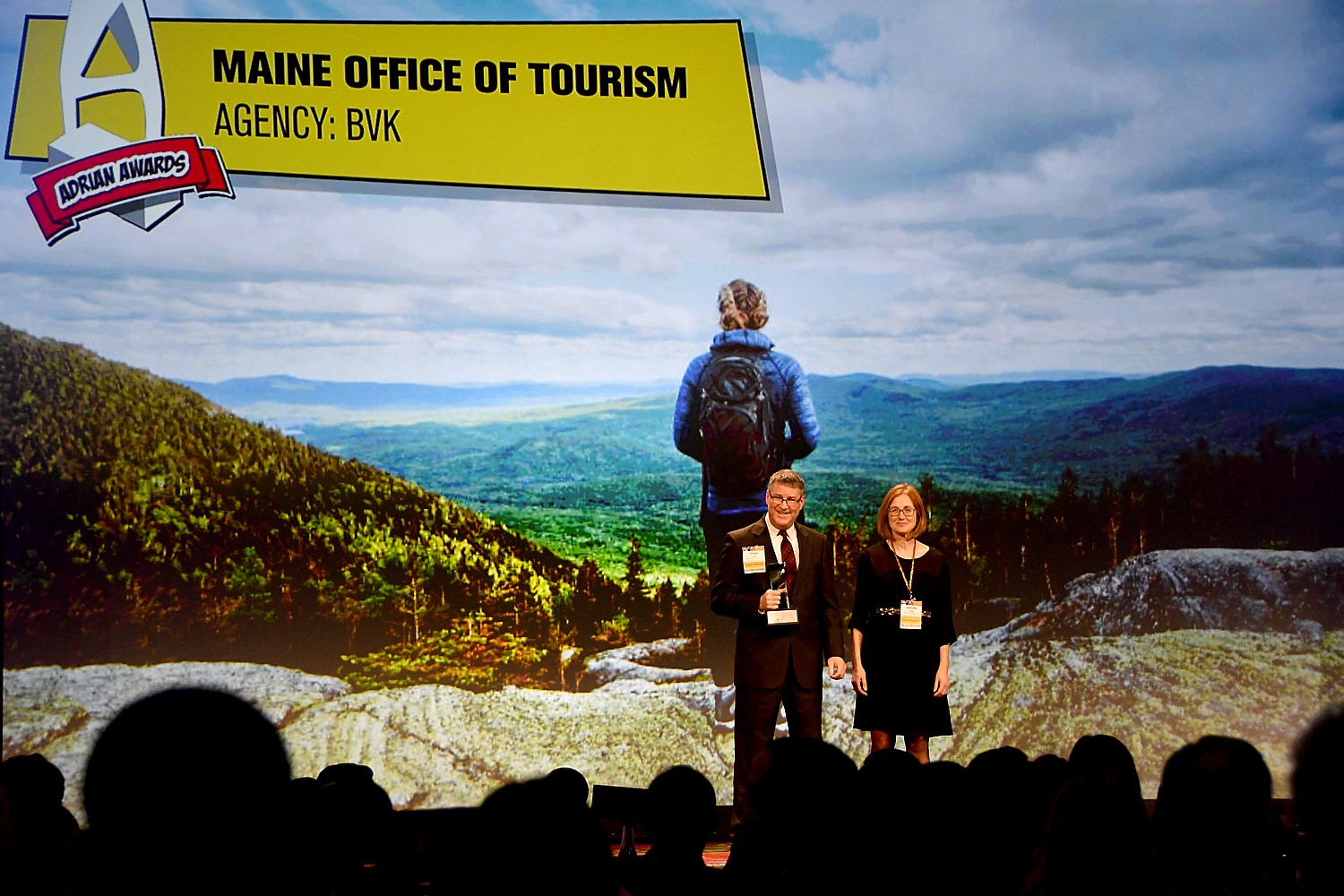 NewFoundland and Labrador Tourism; TargetMarriott International; GREY New York

Digital Marketing Platinum Winners:
Company; Agency
Four Seasons Hotel New York Downtown; Connelly Partners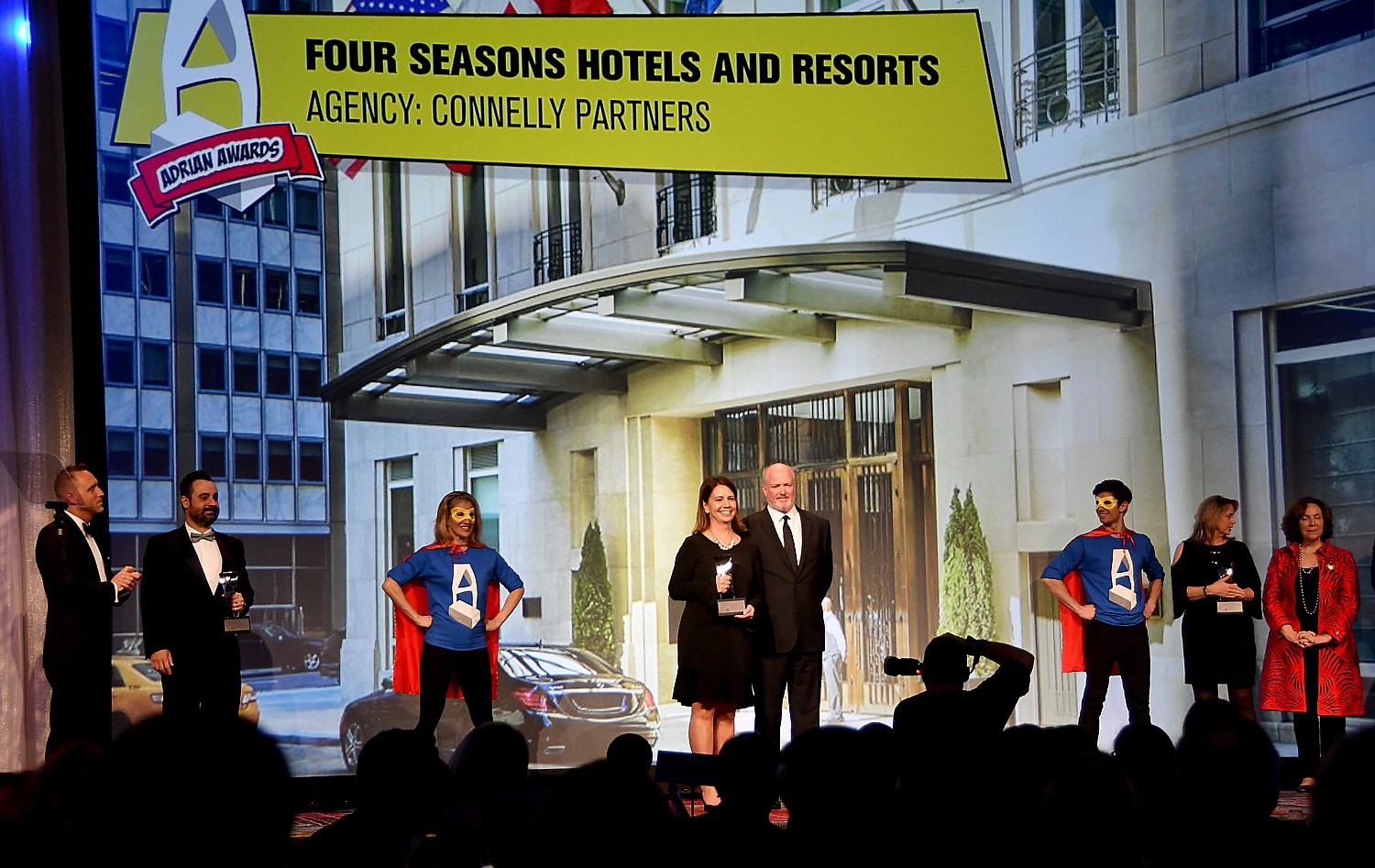 Best Western Hotels & Resorts; Ideas Collide
Newfoundland and Labrador Tourism; Target
Amelia Island; Paradise Advertising and Marketing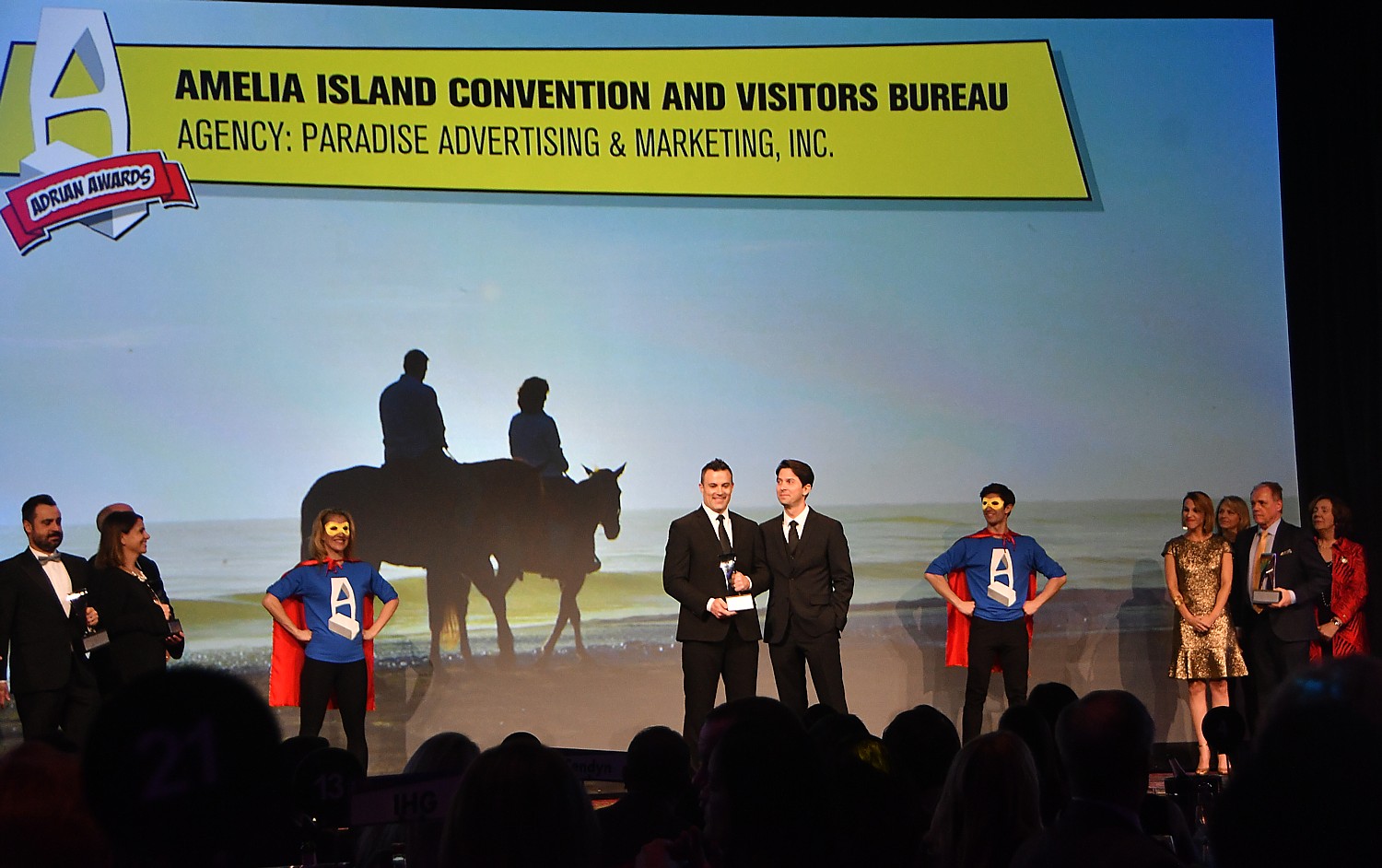 Orlando Magic; Net Conversion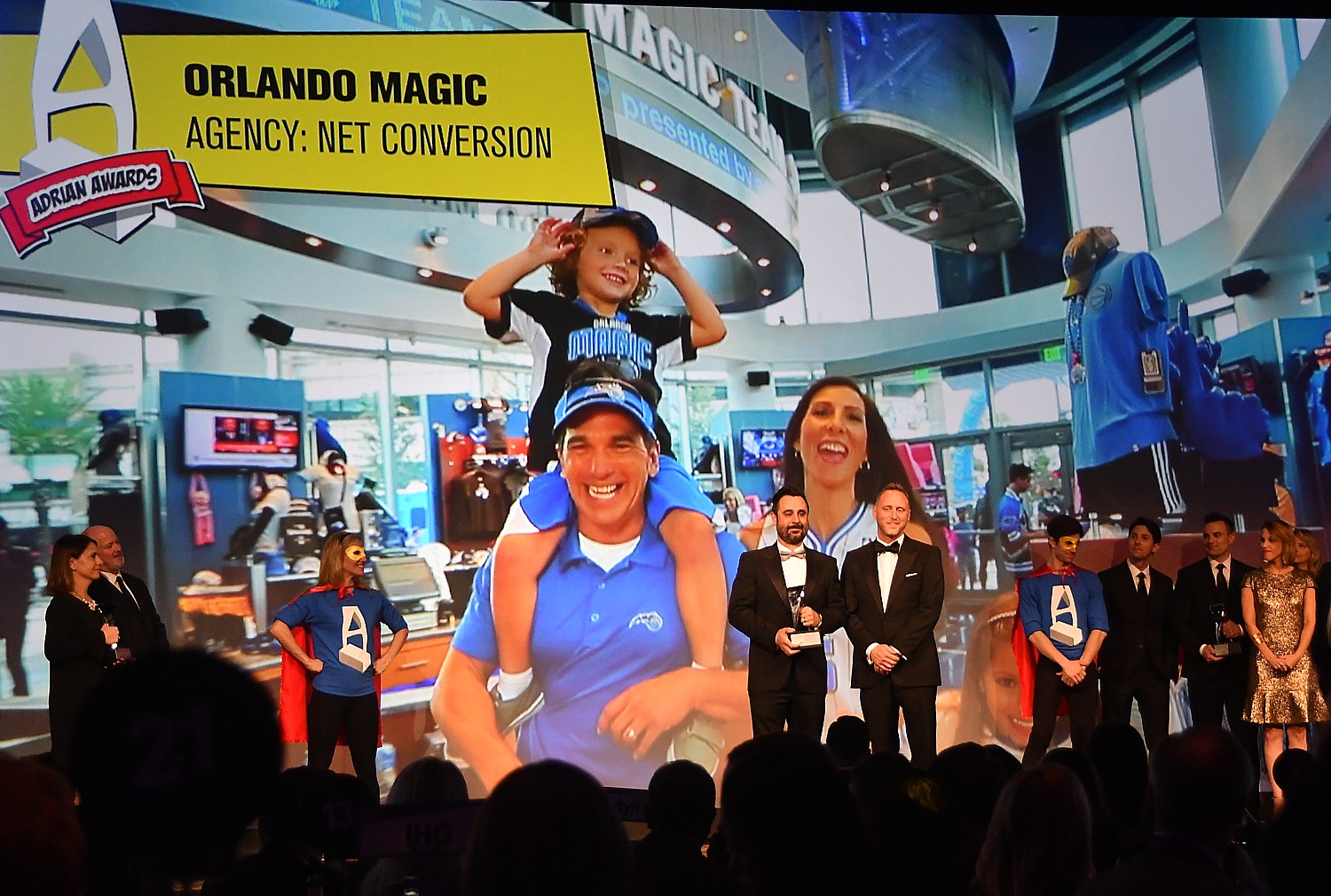 Aruba Tourism Authority; Concept Farm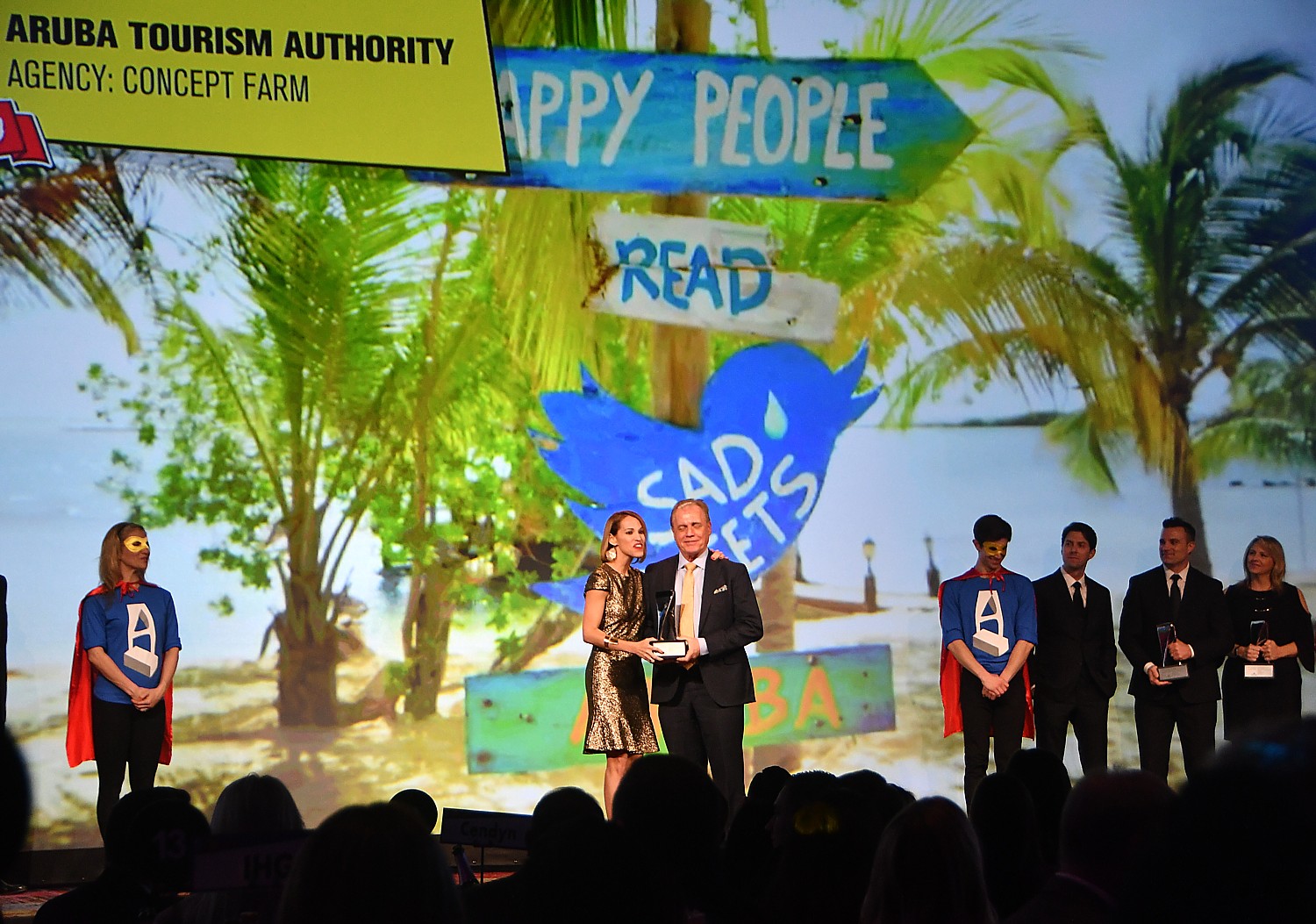 Public Relations Platinum Winners
Company; Agency
Greater Fort Lauderdale Convention and Visitors Bureau; Finn Partners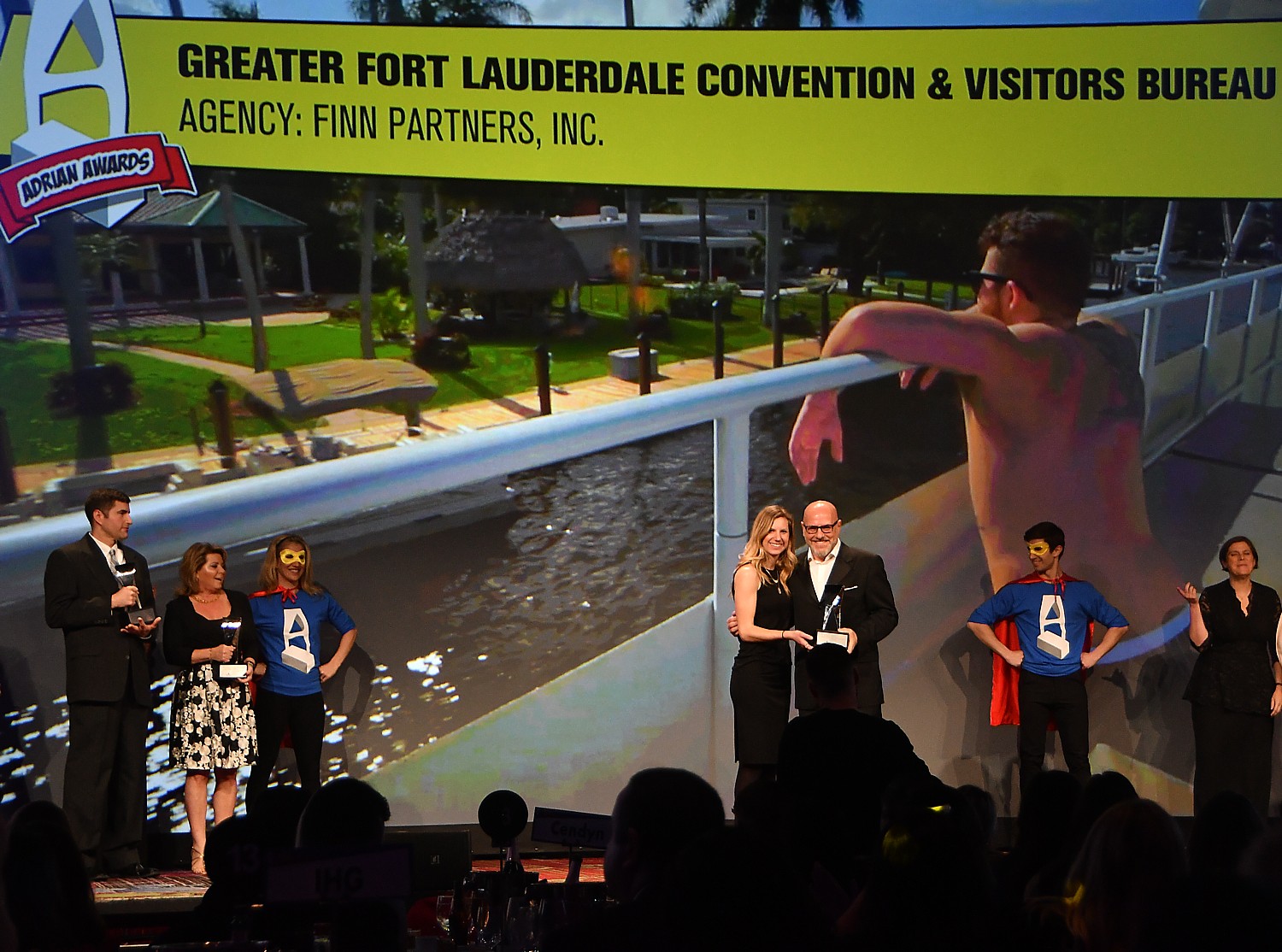 Singita; Imagine Communications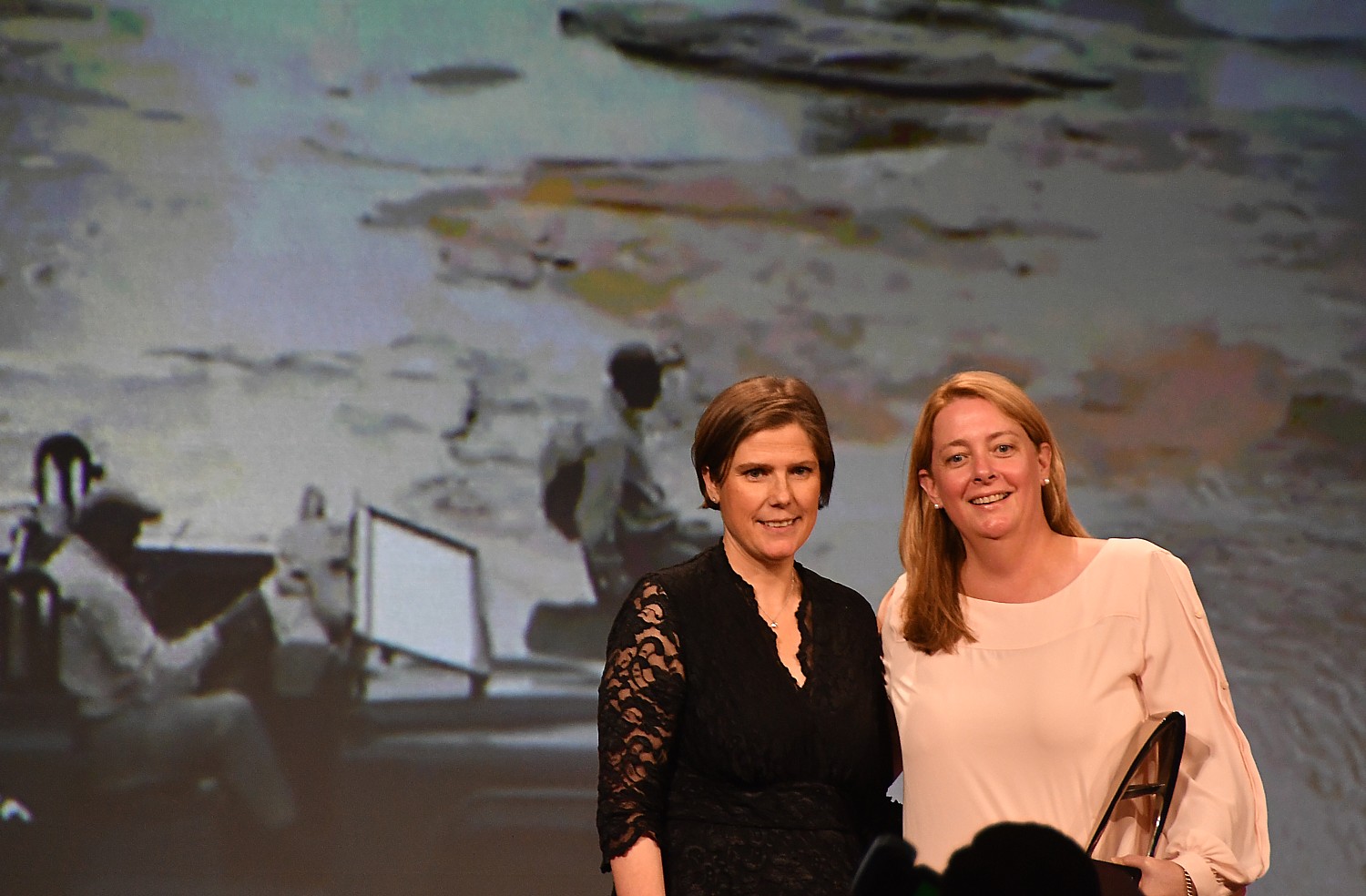 Hilton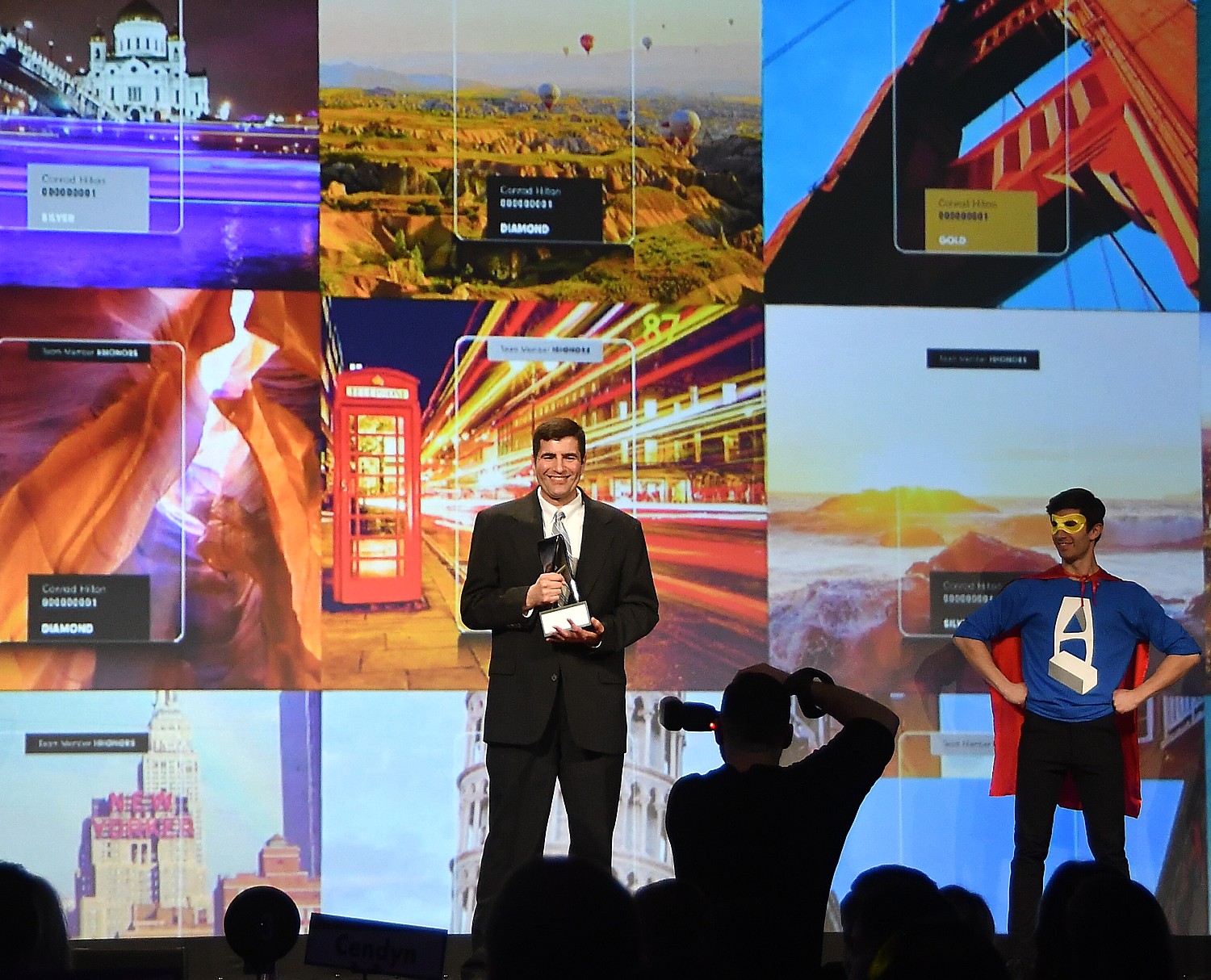 Marriott Hotels; Catalyst PR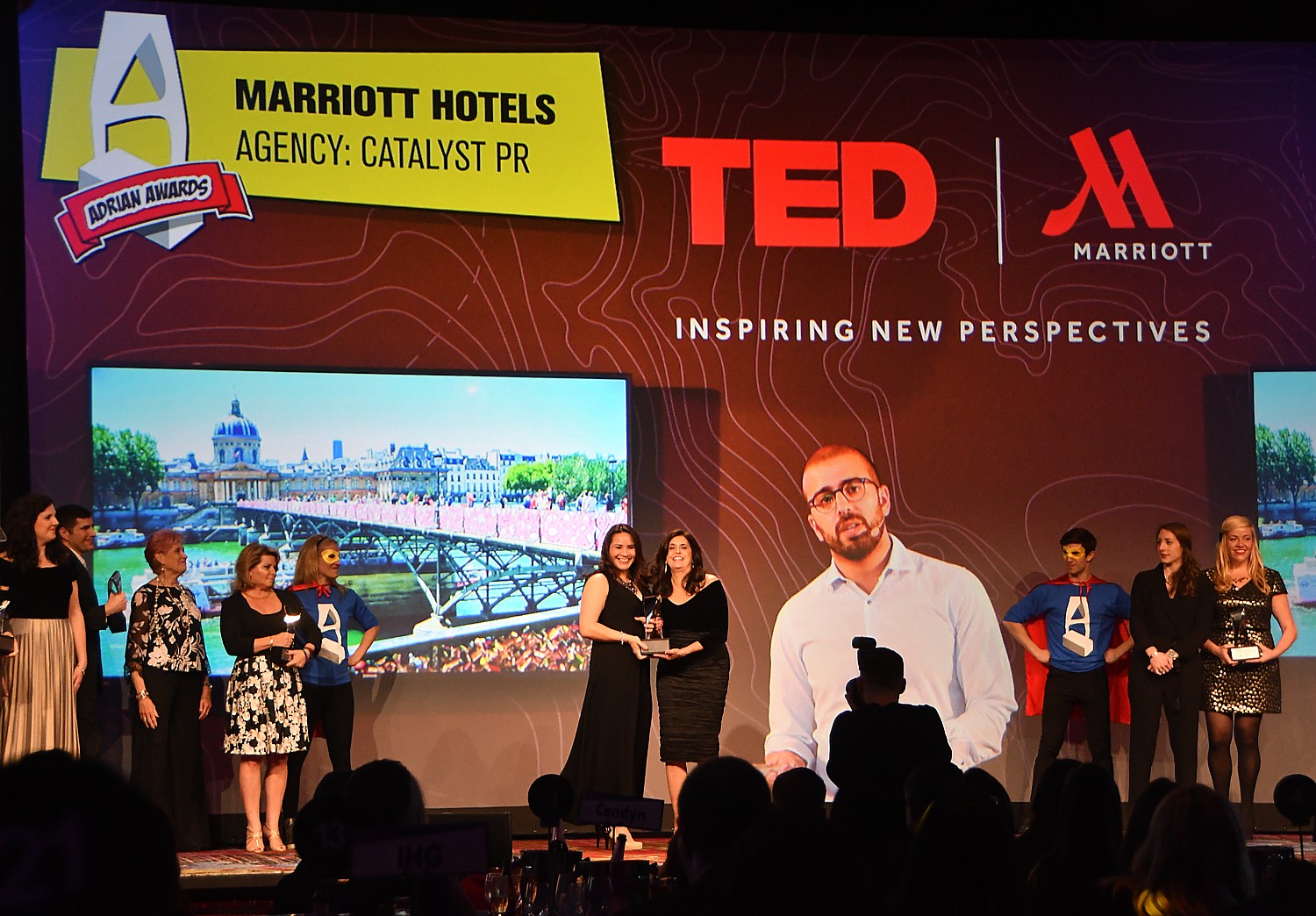 Fairmont Hotels & Resorts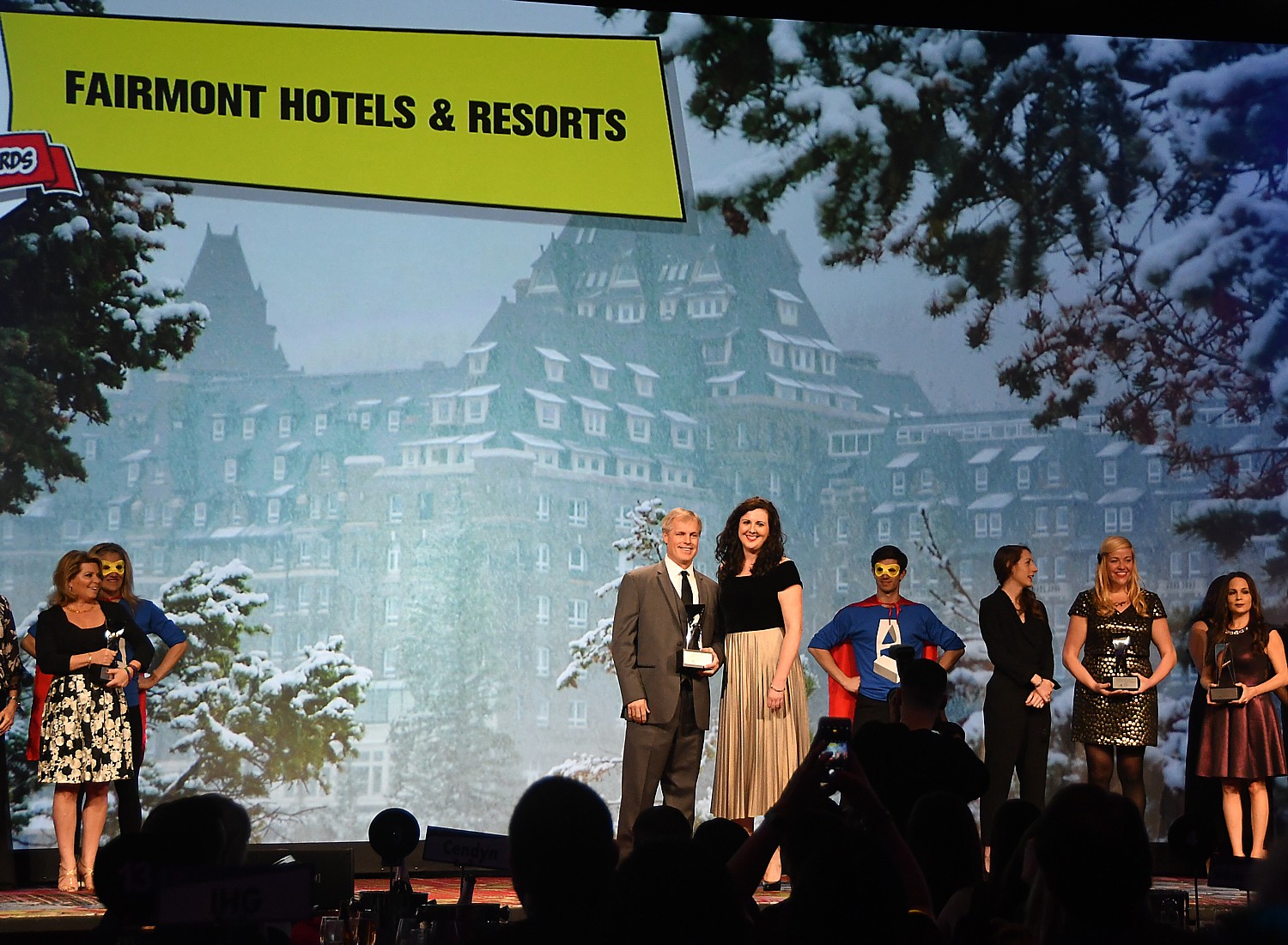 Finger Lakes Tourism Promotion Agency; Quinn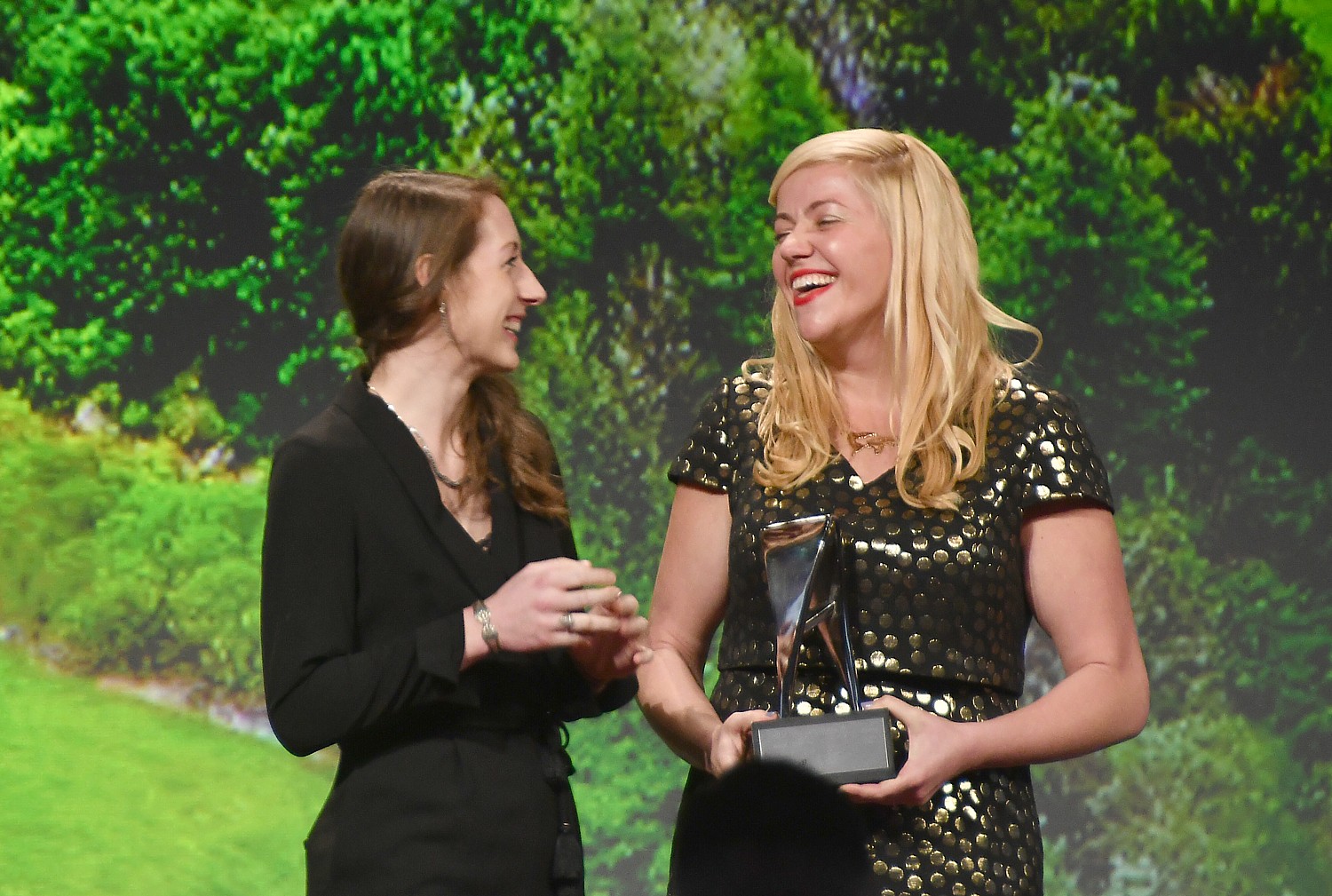 Xanterra Parks & Resorts/Grand Canyon National Park Lodges; Percepture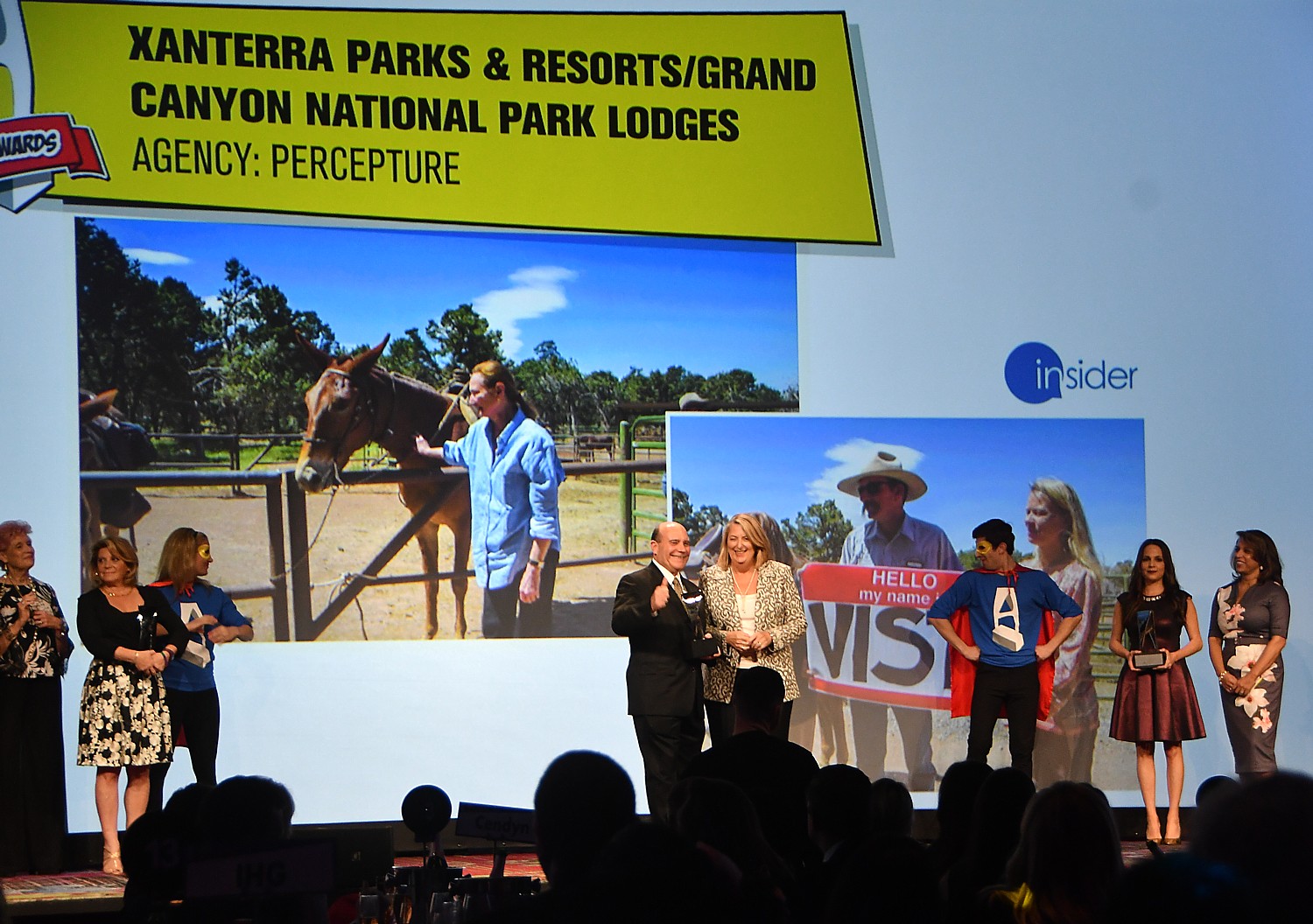 Mexico City Tourism Board; Weber Shandwick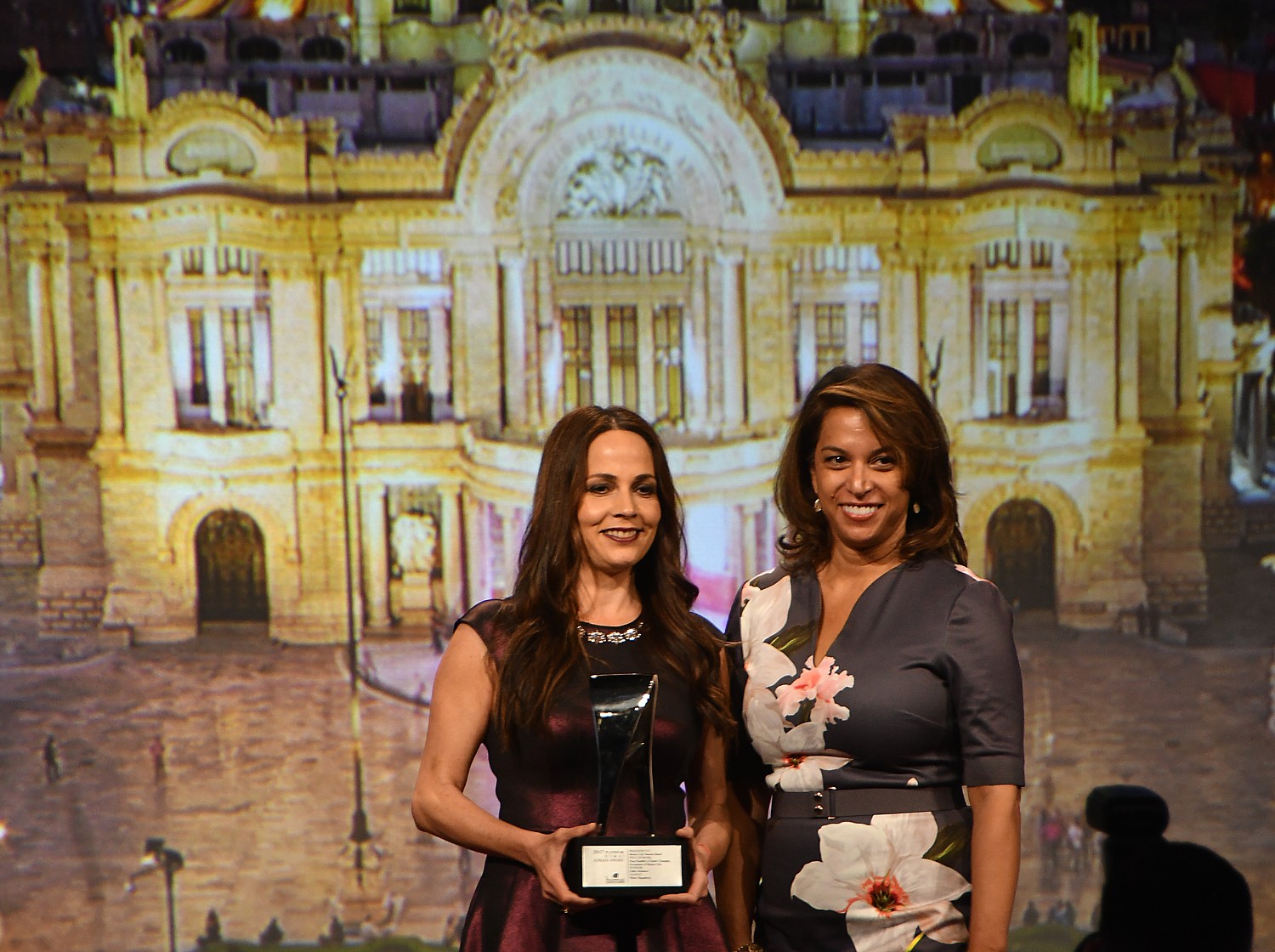 Visit Salt Lake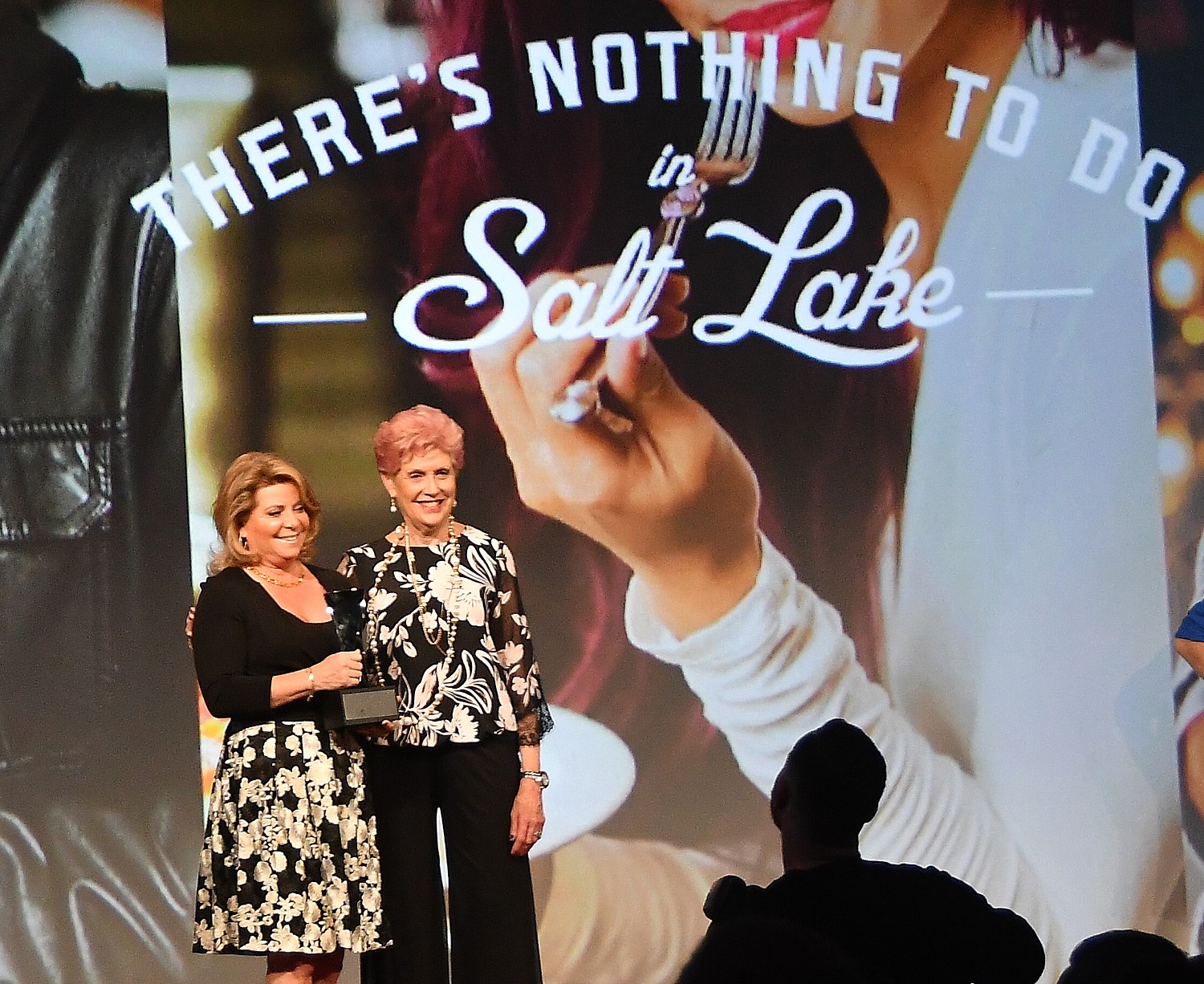 Integrated Marketing Platinum Winner
Company; Agency
Hilton Hotels + Resorts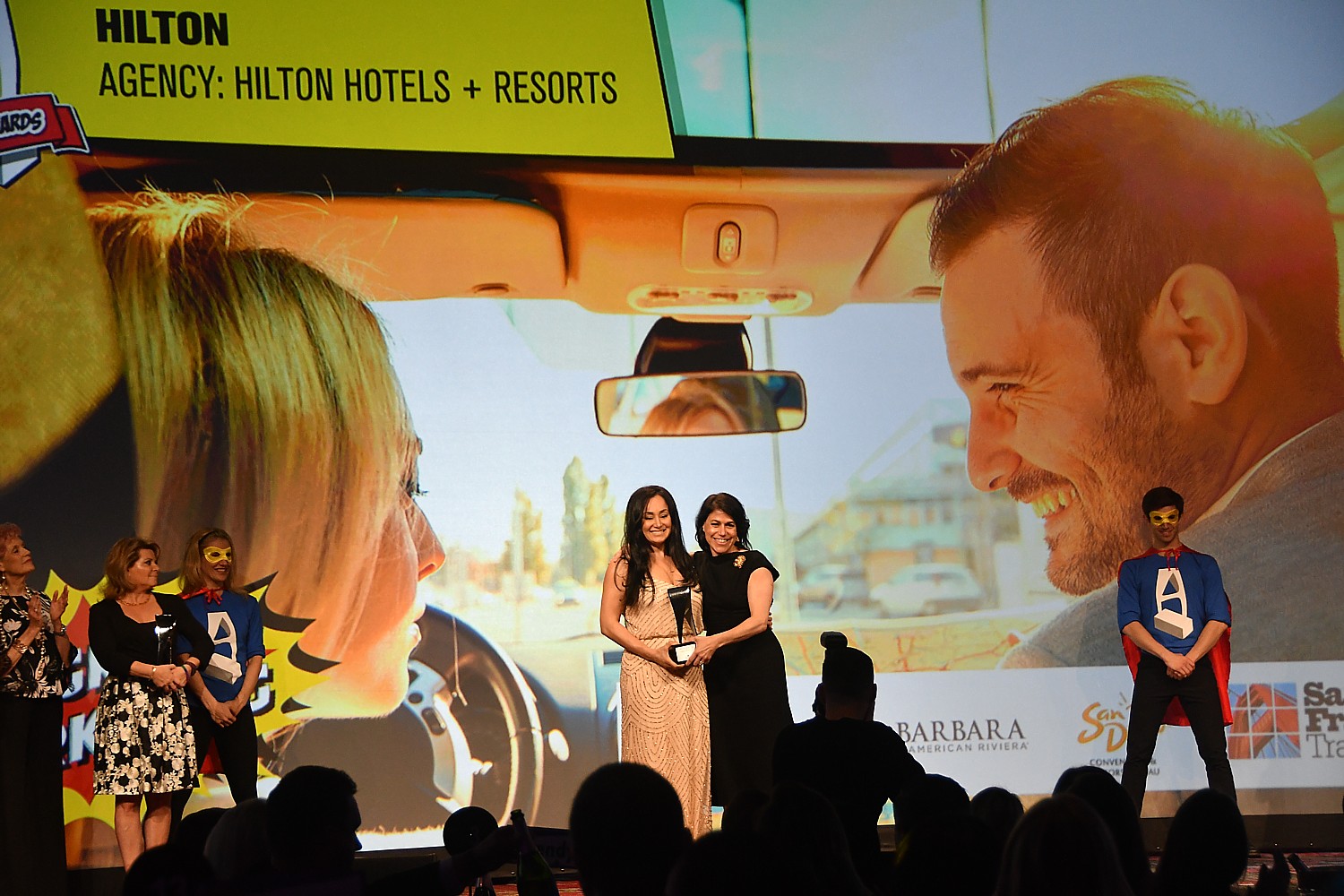 Gold Award winners' submissions were showcased on digital displays at the Adrian Awards Dinner Reception and featured during the Gala stage presentations. "Right in line with this year's theme, 'be a travel marketing superhero,' the Adrian Award-winning campaigns demonstrated boldness, resolve, and charisma," said Fran Brasseux, HSMAI Executive Vice President.
Selected by a panel of senior industry executives, The HSMAI Top 25: Extraordinary Minds in Hospitality Sales, Marketing, Revenue Optimization for 2017 were honored by HSMAI in a reception co-hosted by Questex Hospitality + Travel and also recognized on stage during the Gala.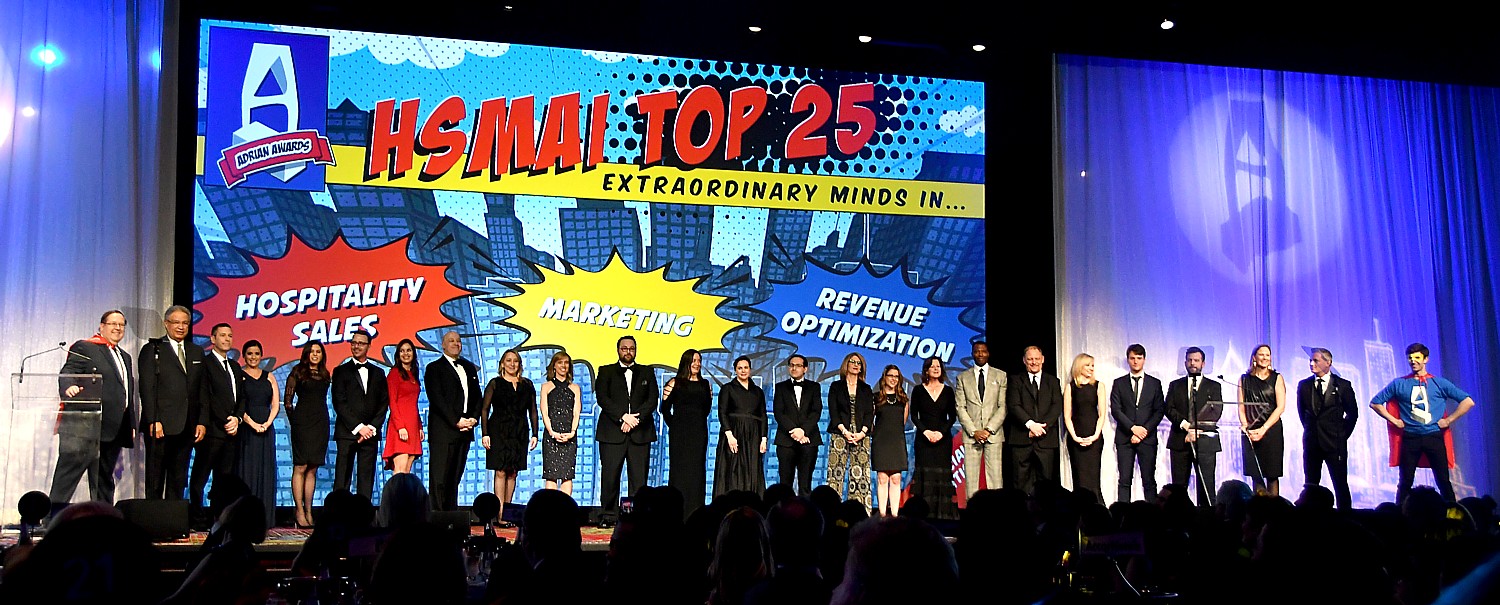 Additionally, the distinguished careers of two industry leaders were celebrated with HSMAI Lifetime Achievement awards. Edwin "Ed" Fuller, president, Laguna Strategic Advisors, was honored with the 2017 Albert E. Koehl Award and Terence "Terry" Gallagher, president, Lou Hammond Group, New York, was honored with the 2017 Winthrop W. Grice Award for Public Relations.
"I'd like to thank HSMAI for giving me an honor that I wouldn't have imagined possible more than 30 years ago when I began my own professional career," said Gallagher, at the awards ceremony. "I've been blessed to be in what I feel is the greatest industry and it's because of some wonderful people who taught me so much along the way."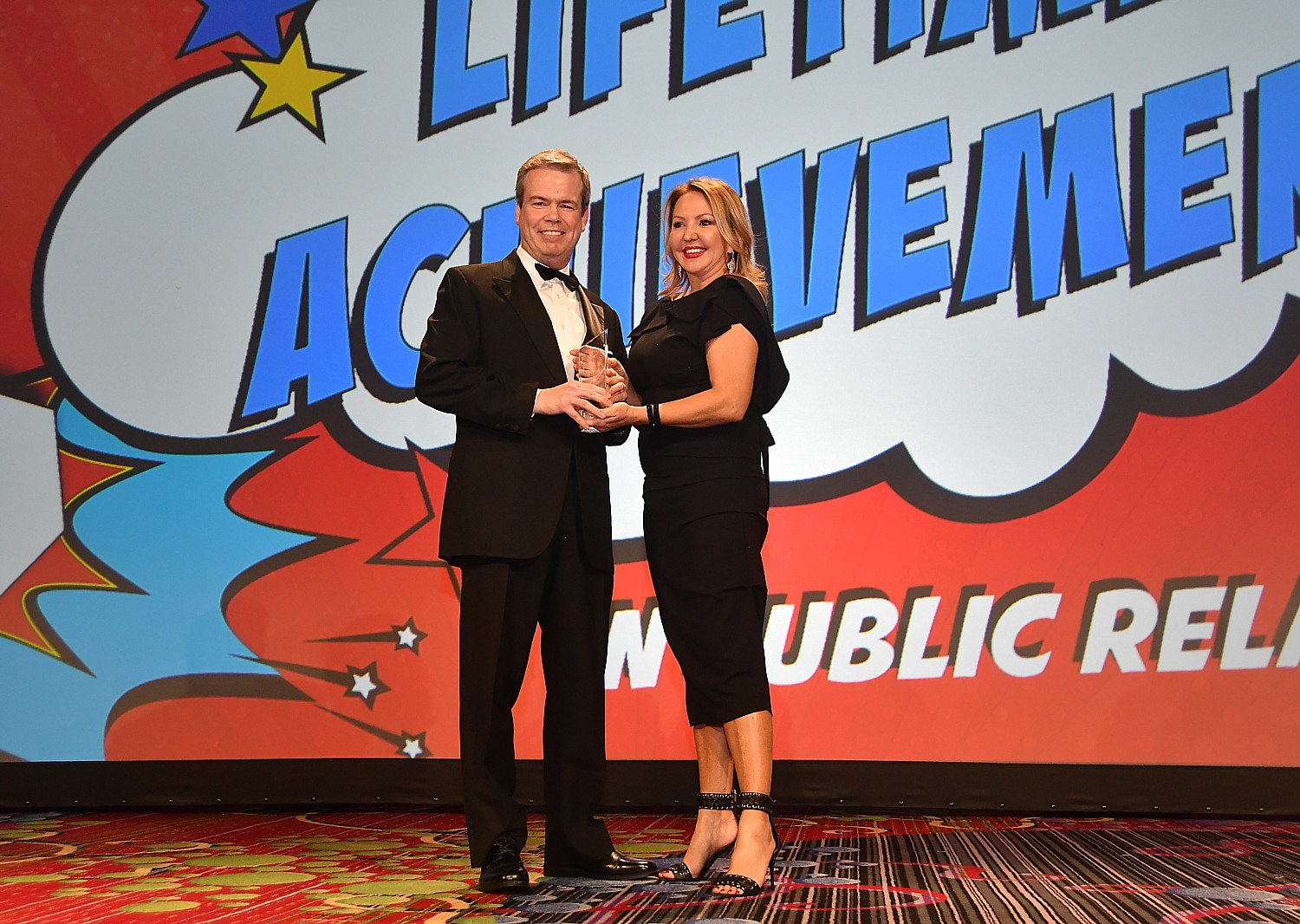 After expressing gratitude for his award, Koehl Award recipient Ed Fuller shared some advice to his industry colleagues in attendance, "Remember to work on developing your people and investing in the people you are growing."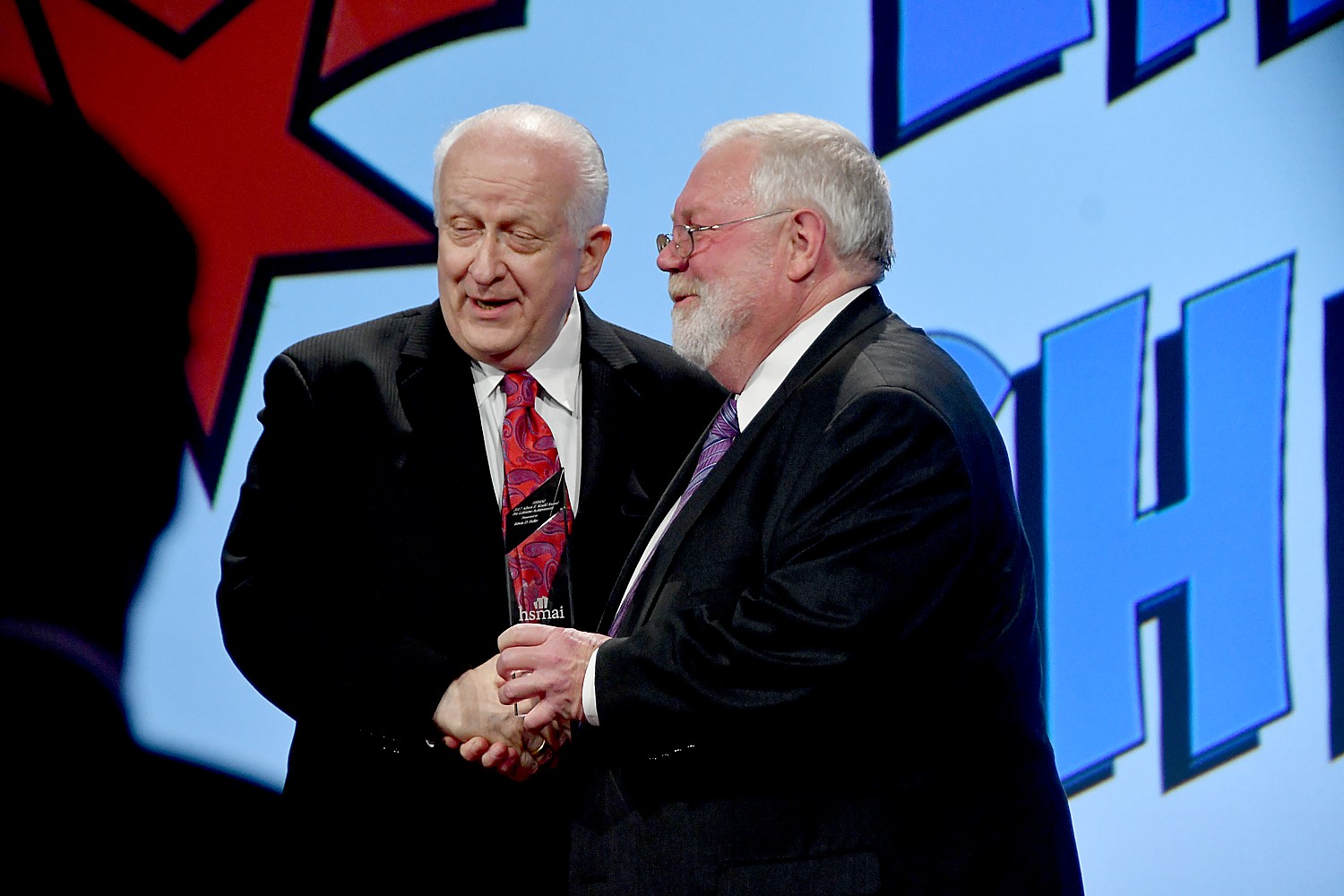 The Pioneer in Visual Storytelling Award, presented by HSMAI and Libris by PhotoShelter, went to Aruba Tourism Authority and its agency, Concept Farm.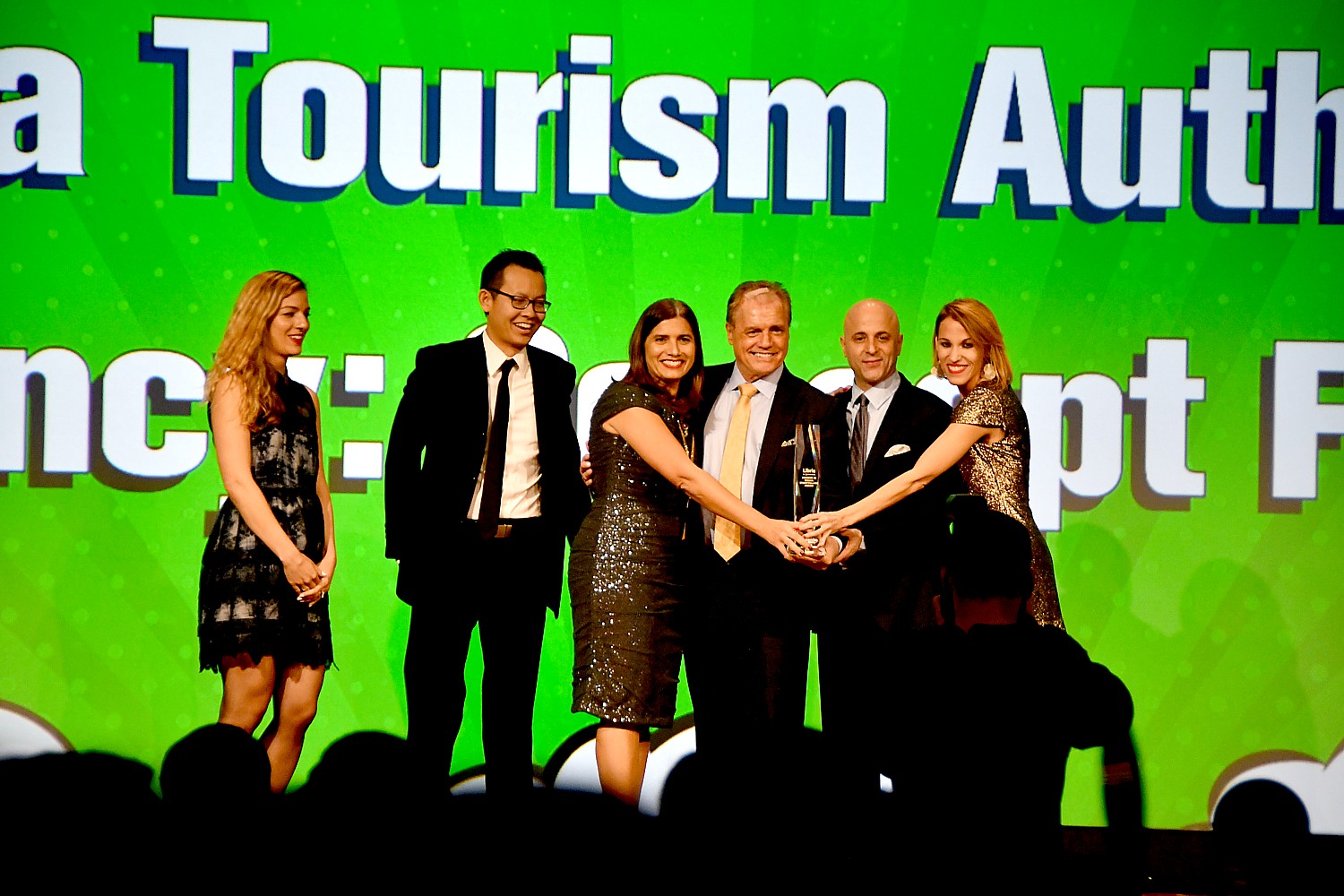 Selected as one of the Top 100 Events in New York by BizBash, this year's superhero-themed Adrian Awards incorporated eye-catching, comic book-inspired imagery and numerous other superhero references, which set an upbeat, playful tone for the evening.
For more information about the Adrian Awards visit www.adrianawards.com.
The Hospitality Sales and Marketing Association International (HSMAI) is committed to growing business for hotels and their partners, and is the industry's leading advocate for intelligent, sustainable hotel revenue growth. The association provides hotel professionals and their partners with tools, insights, and expertise to fuel sales, inspire marketing, and optimize revenue through programs such as HSMAI Digital Marketing Strategy Conference, Adrian Awards, and Revenue Optimization Conference. Founded in 1927 and celebrating 90 years in 2017, HSMAI is a membership organization comprising more than 5,000 members worldwide, with 40 chapters in the Americas Region.
Connect with HSMAI at www.hsmai.org,www.facebook.com/hsmai, www.twitter.com/hsmai and www.youtube.com/hsmai1.
_____________________________
© 2018 Travel Features Syndicate, a division of Workstyles, Inc. All rights reserved. Visit goingplacesfarandnear.com,  www.huffingtonpost.com/author/karen-rubin , and travelwritersmagazine.com/TravelFeaturesSyndicate/. Blogging at goingplacesnearandfar.wordpress.com and moralcompasstravel.info. Send comments or questions to [email protected]. Tweet @TravelFeatures. 'Like' us at facebook.com/NewsPhotoFeatures