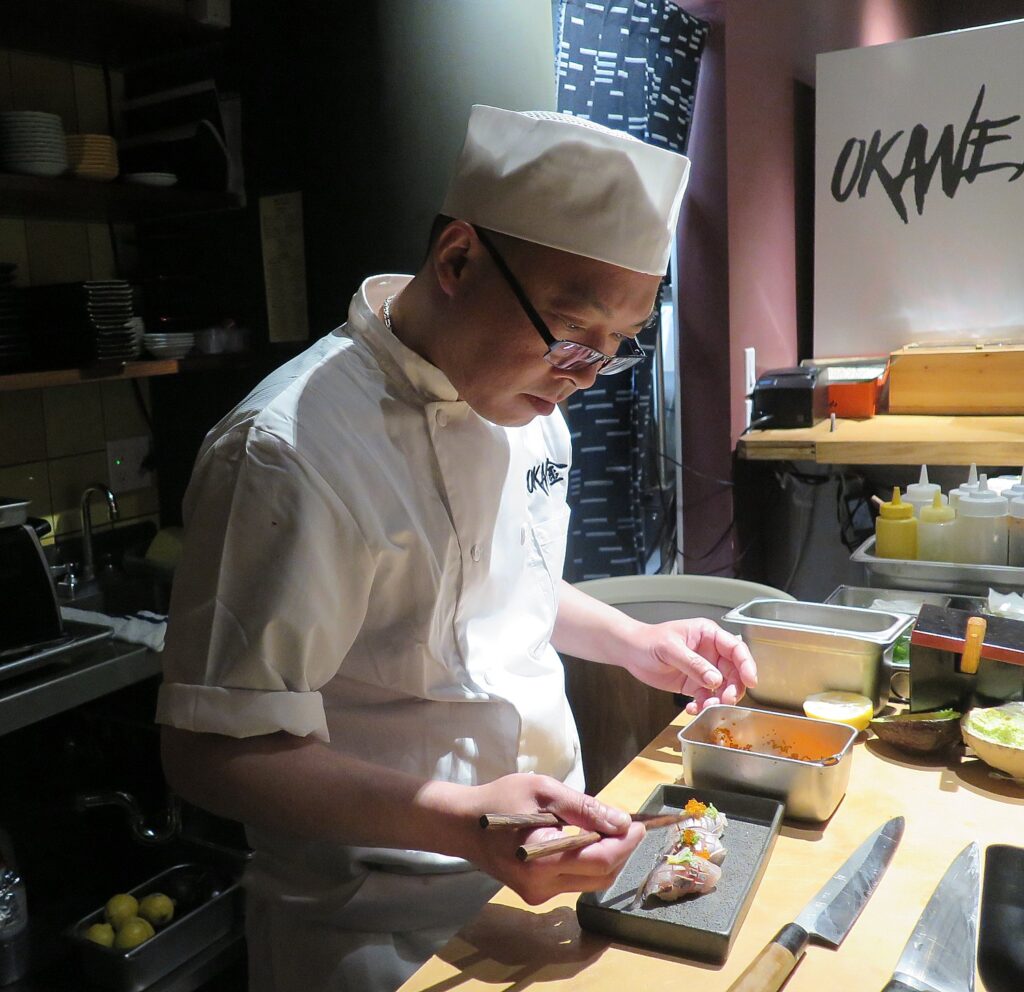 by Karen Rubin, Travel Features Syndicate, goingplacesfarandnear.com
with Dave E. Leiberman, Laini Miranda, Eric Leiberman, Sarah Falter
Restaurants are not just a mainstay, a staple, for a community, they also are a magnet for travelers – experiencing food has become a top priority for travelers who plan destinations and itineraries around it. Restaurants are vital to a local economy.
But at this point in time, they are among the most endangered of species as a result of the coronavirus pandemic.
"Local, independent restaurants are the backbone of our communities, tourism, and redevelopment in every corner of the U.S.," writes the newly formed Independent Restaurant Coalition (IRC), formed to lobby Congress for the interests of the more than 500,000 independent restaurants across the country. (https://www.saverestaurants.com/)
"We directly employ over 11 million people across the country, and indirectly employ hundreds of millions of workers up and down the food supply and delivery chain — from growers, packers, fisherman, linen services, delivery people and more — who depend on the continued revenue of restaurants to stay in business.
"We contribute $1 trillion to our economy, and represent 4% of our GDP. With the COVID-19 pandemic, we are closed for business. As of today, up to seven million people have been laid off, and millions of our suppliers will have their bills go unpaid, creating an unprecedented trickle down effect of economic damage to local restaurants and the small businesses that rely on them. We are the lifeblood of our economy and our communities, and we need help."
The restaurant industry is also an industry that is singularly dependent upon human resources, with products and services that are perishable and cannot be stored on the shelf for a half-price sale months from now, vulnerable to the ebb and flow of cash flow.
"Independent restaurants are small businesses. But, unlike many other small businesses, our cash flow is completely dependent on current business. The bills from 45 days ago are paid with revenue earned today. If there is no revenue, those bills go unpaid. Independent restaurants estimate that there needs to be a minimum of $150 billion cash flow just to pay our current bills, rent, and taxes — and that's before we pay our employees, who are the front line of service in this hospitality industry and the backbone to the local economies our businesses sustain."
A Doorway to Savoring Heritage, Culture
Travelers especially appreciate food as a doorway to appreciate heritage, society, the ecosystem that forges a culture. The foods, the ingredients, the seasonings, the preparations, and the ambiance of restaurants – these forge sensory memories. Indeed, "food" has become one of the top factors for travelers when they choose a destination. Food is the front door into a culture, a community, a neighborhood – in fact, one of the tips travel experts offer is to find the best restaurant by simply asking a local, perhaps the Uber driver, for their favorite restaurant.
Remembering some of my most memorable dining experiences brings me back: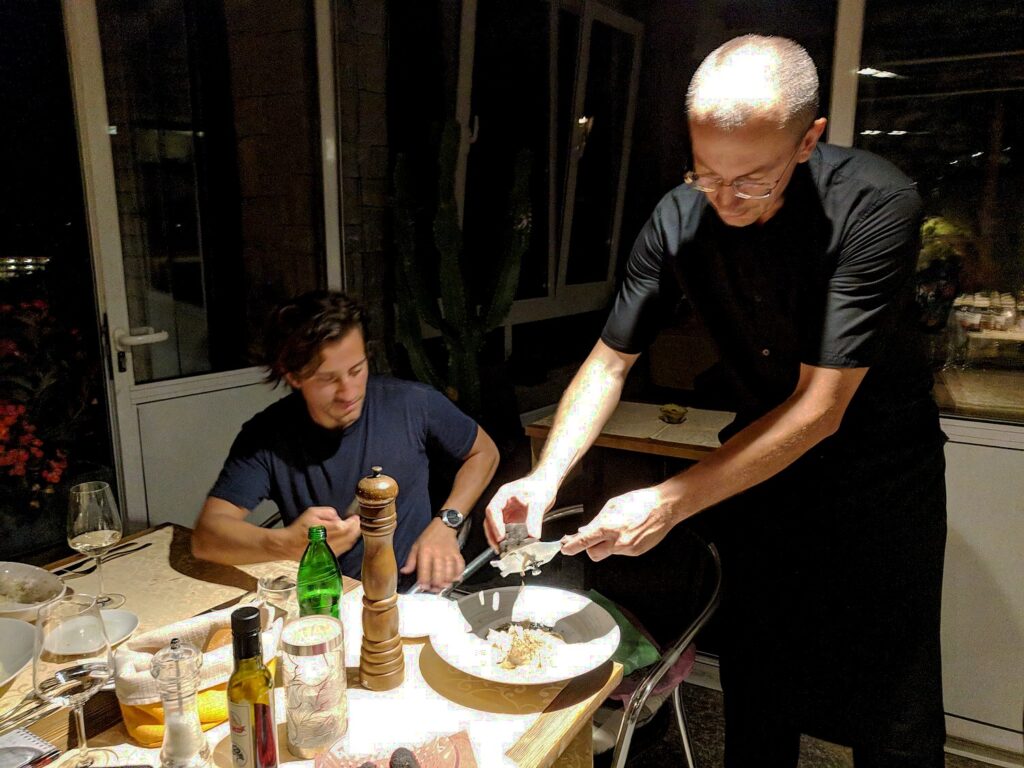 Restaurant RiziBizi, with Eric in Portoroz, Slovenia, capping our eight-day Venice-Croatia self-guided bike tour, specializes in truffles and serves one of the sensational meals that you remember forever. The restaurant has a tasting menu (from 50 to 60 E). We opt for a la carte: tuna tartar with zucchini, wasabi-reduced plum; truffle soup, the chef sends over pate, served on sticks in a plant; risotto with Adriatic scampi and truffles (the waiter brings a dish of black truffles to table and shaves them onto the dish); duck breast with wine sauce. All the selections are based on locally sourced produce. I can imagine the most devoted foodies getting on planes and coming to Rizi Bizi just for the truffles. And they should. This is a world-class restaurant and the dining experience has been truly memorable, with selections that uniquely reflect the local produce, exquisitely presented. The restaurant is exemplary in every way – we dine on a patio with a view overlooking the hillsides down to the sea; the service is impeccable. (Restaurant RiziBizi, Villanova ulica 10, 6320 Portoroz, Slovenia www.rizibizi.si).
I'll never forget the meal we shared on the last night of our bike trip on the Danube Bike Trail, in Vienna. David and Eric found one of Vienna's most famous restaurants on yelp: Figlmueller has been a popular restaurant since 1905 – so popular there are two locations on the same street and both are full. We go to Wollzeile, right behind St. Stephen's Cathedral, inside a small alleyway. David manages to talk his way in – on the wall is a New York Times review with a photo of then-Senator Al D'Amato of New York on the page. The flagship restaurant is often referred to as the "Home of the Schnitzel".
Figlmueller boasts Vienna's best schnitzel, which comes as an enormous round, bigger-than-the-plate, breaded pork pancake pounded impossibly thin. It is delectable with a light, delicate, tender texture. The waiter tells us that four men do nothing but pound schnitzel all day long – 1,600 schnitzels each day. The secret to the delectable taste is using only the best light vegetable oil for frying. Only a few schnitzels are fried in the pan at a time. Then the vegetable oil is changed which means that each month several thousand liters of oil make their way in and out of the kitchen at Figlmüller; they are processed into biofuels. "To ensure that each schnitzel turns out tender and crispy we do not take any chances with the frying temperature of the vegetable oil. It takes 3 different pans to make the perfect schnitzel." It is a memorable dining experience in every way, and a perfect way to celebrate the end of a perfect trip. (figlmueller.at)
Another memorable meal was a highlight of my around-the-world in 23 days Global Scavenger Hunt: at the Riad el Yacout where we stayed in Fes, Morocco, I savored a fantastic dinner of chicken tagine and chicken couscous – the food and the atmosphere – amid the stunning tiles, fountains, patterned textiles, sheer perfection. Riad el Yacout was built in 1347 for Professor Laharchi, philosophy who taught at the famous Al Qaraouvine university and the house stayed in the family until 2000, when it was converted to a 33-room guesthouse (www.riadelyacoutfes.com/en/)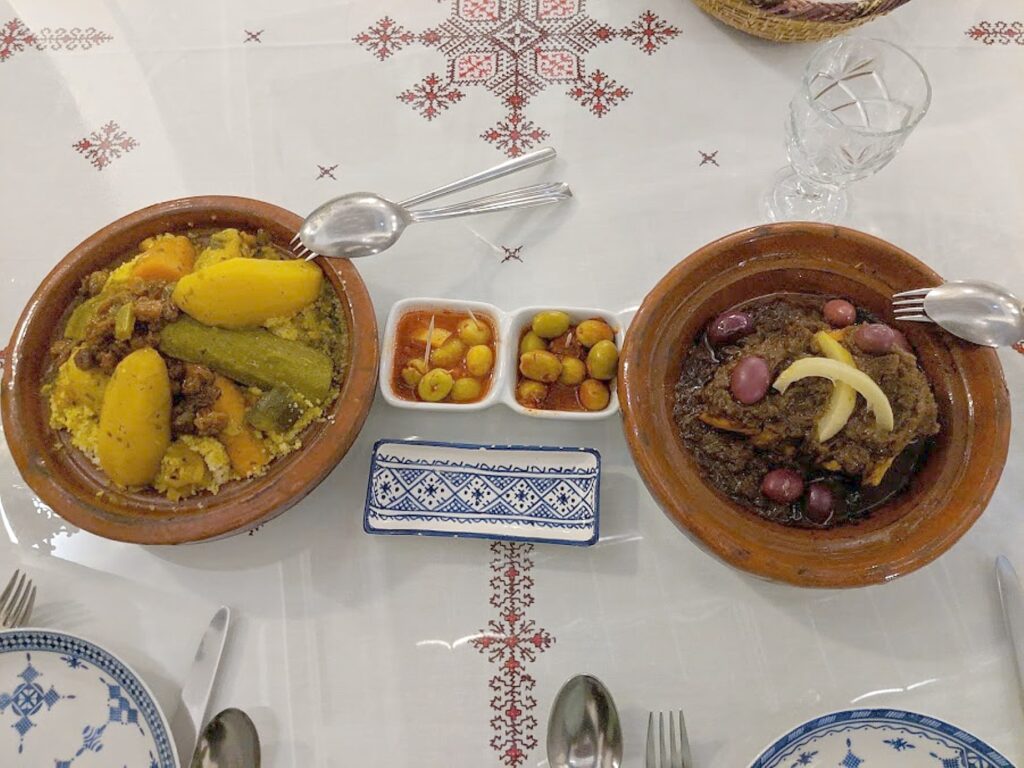 Another unforgettable dining experience was a dinner at the Castello di Verrazzano (the explorer's actual family home, 1,500 years old), a vineyard and winery making fine Chianti wines, where you it can dine at its Farm restaurant, offering meals produced with raw ingredients from the farm and locality, including the wild board they raise here. The Castle became the property of the Verrazzano family in the VII century. Giovanni da Verrazzano, the navigator and discoverer of the bay of New York (the bridge was named for him in 1964) was born here in 1485. (They also recently opened "Foresteria Casanova, lodging, right in the midst of the vineyard).( Hosteria della Cantina, Via Citille, 32A Località Greti 50022 – Greve in Chianti (FI), Tel: +39 055 854243, https://www.verrazzano.com/en/the-place/)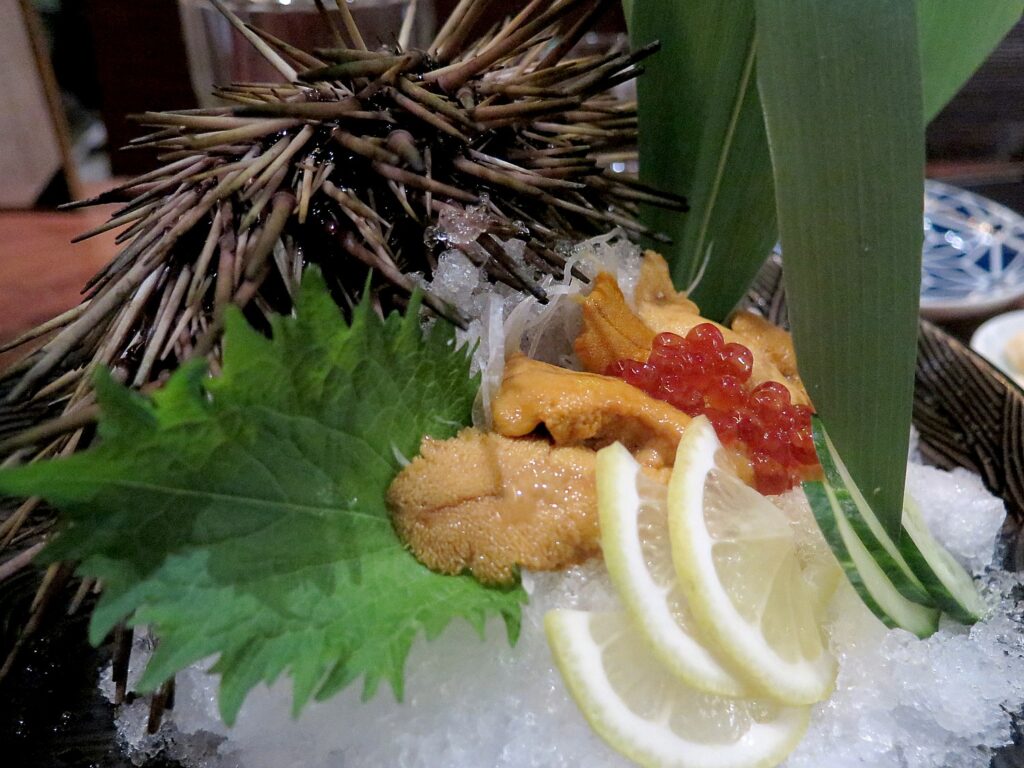 As astonishing find in San Francisco was Okane, the hip, casual sister restaurant to the more upscale, sophisticated Michelin-starred Omakase restaurant literally next door. Okane, which opened in 2015, by 2017 had been rated a Michelin Bib Gourmand. Okane is a SoMa neighborhood izakaya – a Japanese gastropub – serving traditional and refined Japanese "comfort" food and contemporary sushi. Many of the selections would be common in Japan but are rarer to find in a Japanese restaurant in America. We dined on items that had been freshly purchased at Tokyo's famous fish market and flown in that day. (Okane, 669 Townsend Street, San Francisco, CA 94103 415-865-9788, www.okanesf.com).
I can still taste the revelation of the sweetest, most succulent lobster, prepared over open fires on a secluded beach on Maine's Penobscot Bay, a feature on every Maine Windjammer cruise on historic sailing ships (sailmainecoast.com).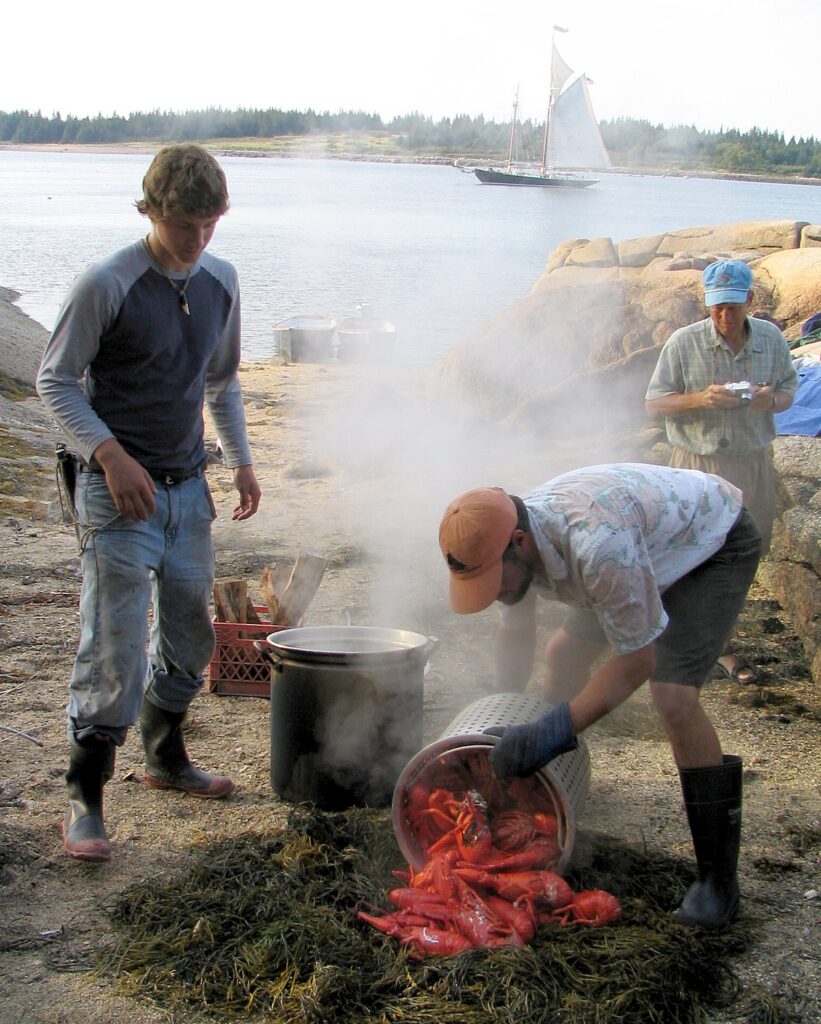 Our globe-trotting correspondents Dave E. Leiberman and Laini Miranda offered their international favorites:
O Camilo, Estr. da Ponta da Piedade, 8600-544 Lagos, Portugal, +351 282 763 845, https://goo.gl/maps/n1CKYth49Tk27Rt8A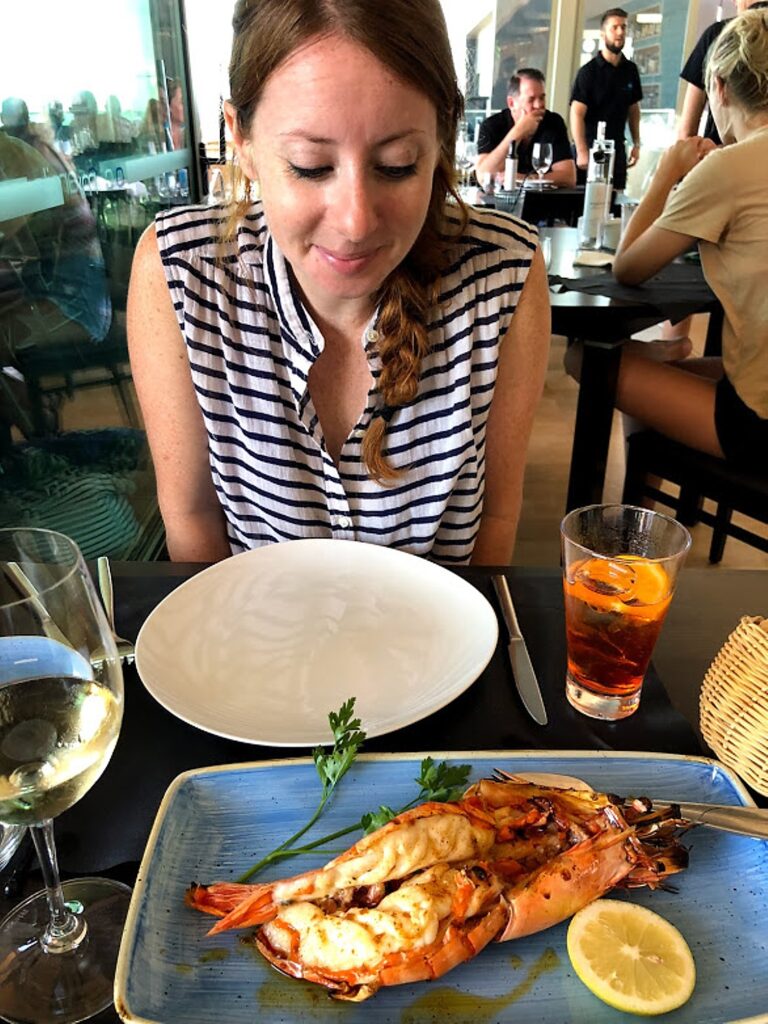 Punta Corcho, Avenida Rafael Melgar SM 01 MZ 6 Lote 01-01, 77580 Puerto Morelos, Q.R., Mexico, +52 998 206 9105, https://goo.gl/maps/vsfzyDJUxgZVW4X16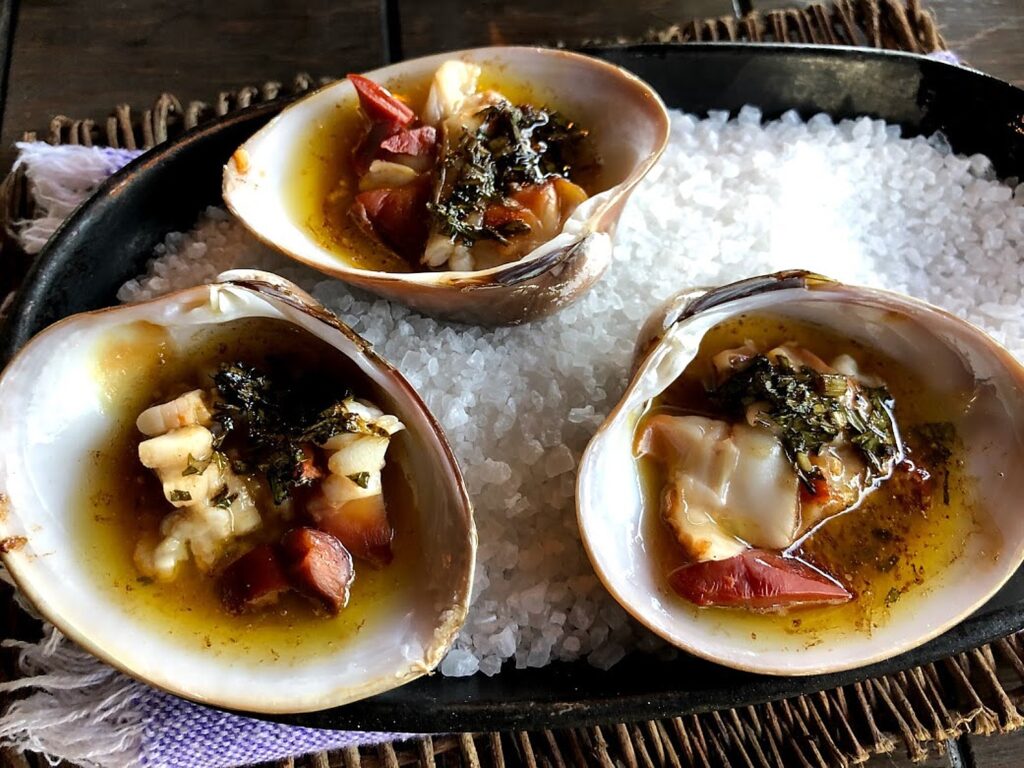 Les Bacchanales, 247 Avenue de Provence, 06140 Vence, France, +33 4 93 24 19 19, https://goo.gl/maps/nFgeymrduQB41BLU6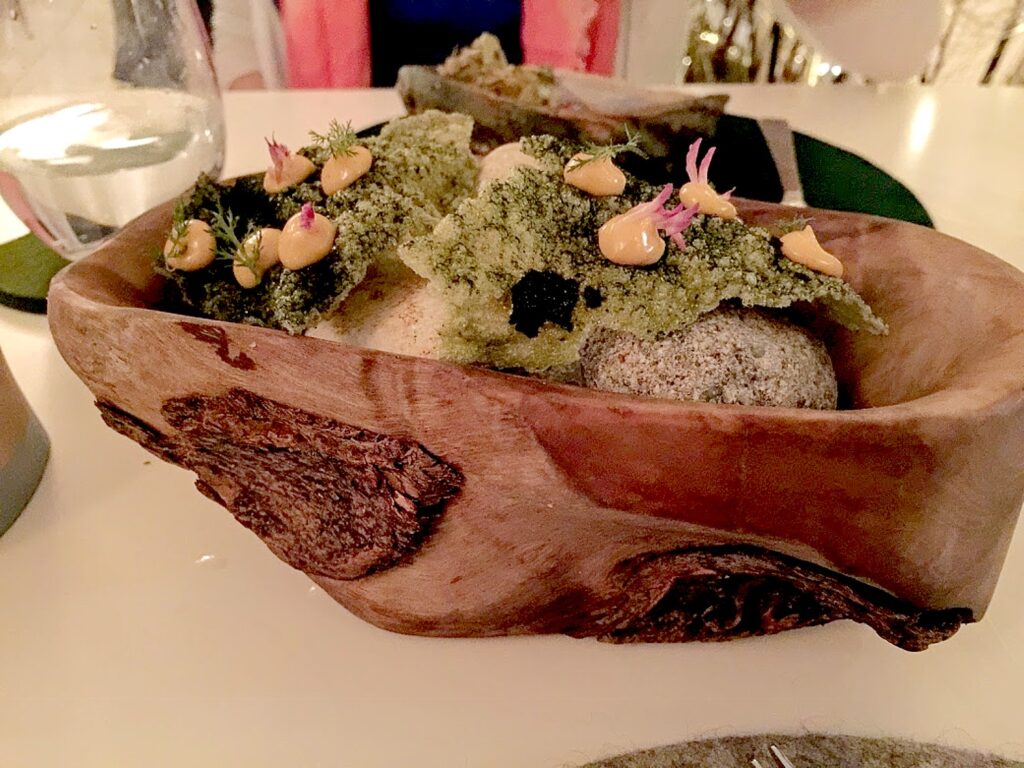 Pou Kitchen and Café, 136 Steung Thmei, Krong Siem Reap, Cambodia, +855 70 716 969, https://goo.gl/maps/nxTtoojW1mks4z6M7
Club culinario toscano da Osvaldo, Piazza dei Peruzzi, 3/r, 50122 Firenze FI, Italy, +39 055 217919 https://goo.gl/maps/6mGpSW9sZey5JJAt7
Moran's Oyster Cottage, The Weir, Roymore, Kilcolgan, Co. Galway, Ireland, +353 91 796 113, https://goo.gl/maps/uynTUXjNR8g2tSN97
Bacchanal Fine Wine & Spirits, 600 Poland Ave, New Orleans, LA 70117, 504-948-9111, https://goo.gl/maps/6i2vAFghD6WXVx2i8
Hell's Backbone Grill, 20 UT-12, Boulder, UT 84716, 435-335-7464, https://goo.gl/maps/UihaCLLbafLnkY1f7
Pappy & Harriet's, 53688 Pioneertown Rd, Pioneertown, CA 92268, 760-365-5956, https://goo.gl/maps/FAGatwLWgqMEvpta6
Peck's Arcade, 217 Broadway, Troy, NY 12180, 518-326-3450, https://goo.gl/maps/MSZvH1j81tDindC57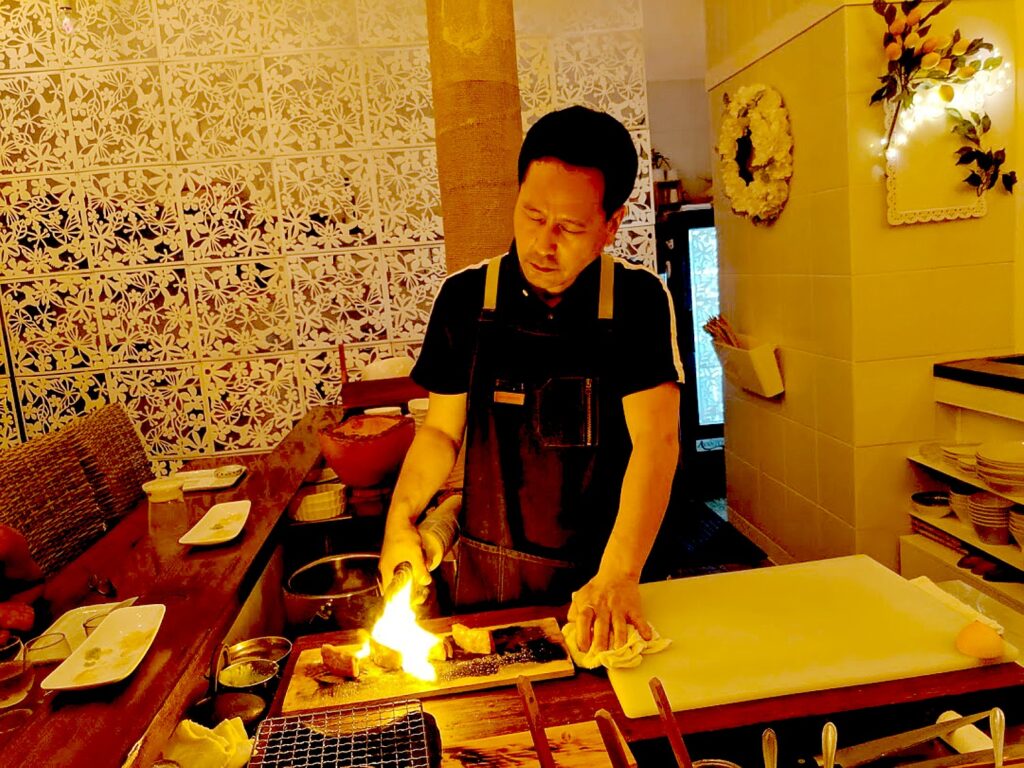 World traveling gourmands Eric Leiberman and Sarah Falter shared these "top of mind" favorites:
Verjus, 52 Rue de Richelieu, 75001 Paris, France, +33 1 42 97 54 40, https://goo.gl/maps/c9SeBBtg9Yw6pKMLA
Matey Hut, Ella, Sri Lanka, +94 77 258 3450, https://goo.gl/maps/x7D4j2xvnVxBZYW89
Kyuyam-tei Shimokita-sou, Japan, 〒155-0032 Tokyo, Setagaya City, Daizawa, 5 Chome−29−9 ナイスビル, +81 3-6450-8986, https://goo.gl/maps/Sqsuuecx93s5AYgm9
Miznon, 22 Rue des Ecouffes, 75004 Paris, France, +33 9 71 34 53 84, https://goo.gl/maps/QzSo4Bpu8SvLSWpG7
Hungarikum Bisztró, Budapest, Steindl Imre u. 13, 1051 Hungary, +36 30 661 6244, https://goo.gl/maps/PfKwQEsFLsLEVUFV9
Memedof Balık Restaurant, Yalıkavak, Gerişaltı mevkii Çökertme cad. No:42, 48400 Bodrum/Muğla, Turkey, +90 252 385 46 46, https://goo.gl/maps/gAYc9eY1cSTn635w9
LİMON GÜMÜŞLÜK RESTAURANT, Gümüşlük, 10. Yıl Sk., 48970 Bodrum/Muğla, Turkey, +90 554 740 62 60, https://goo.gl/maps/vBFYD6N5zsq6ui4D6
Apoala, 97000 Calle 60 #471 x 55 Local 2 Portales de Santa Lucía, Centro, 97000 Centro, Mexico, +52 999 923 1979, https://goo.gl/maps/1DtAJhDXvgjsGEgA8
Doma Sushi, 433 Precita Ave, San Francisco, CA 94110, 415-648-4417, https://goo.gl/maps/3fS86STAujFqd8WP6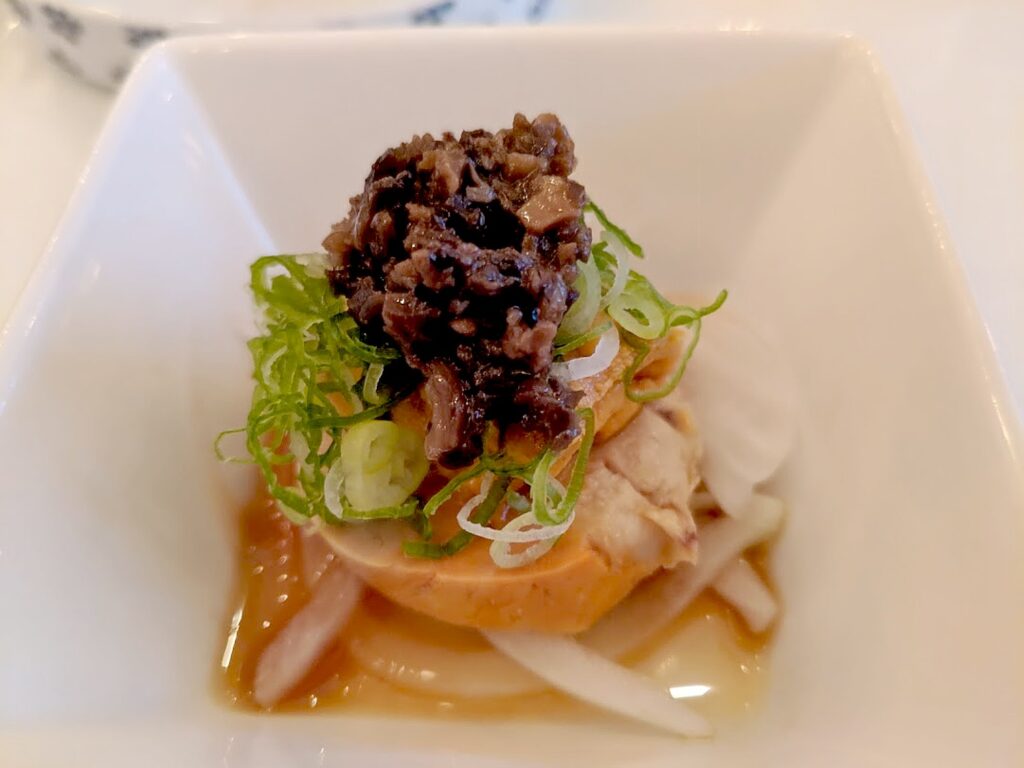 Restaurants can transport you, and bring the world to you, as well. Here in New York, we have a United Nations of culinary experiences, so you can travel the world without even getting on a plane.
On one wonderful evening, I found myself in Peru for the first time in Greenwich Village at Llamita, the sister restaurant (80 Carmine St, New York, NY 10014, 646-590-2771, llamitanyc.com). (It is the sister restaurant to the popular Llama Inn, 50 Withers St., Brooklyn, NY 11211, 7183873434.
Shalom Japan, "authentically inauthentic Jewish and Japanese food in South Williamsburg" marries two cultures, just as the chefs Aaron Israel and Sawako Okochi are also married. Aaron hails from Great Neck, Long Island (a 2000 graduate of Great Neck North High School), and Sawako is from Hiroshima Japan. Not just a gimmick. Aaron's flavor combinations are astonishing, a sensory surprise. (310 South Fourth St. Brooklyn NY, 11211, 718-388-4012, [email protected], ShalomJapanNYC.com).
It is likely that New York City and surrounding suburbs will be among the last to be able to reopen, and even then, will only be able to reopen with reduced capacity, social distancing, and such. But here are suggestions how they can stay economically viable.
In the first place, restaurants can play a vital role in staving off the epidemic of hunger that is accompanying the collapse of the economy. Depending upon circumstances, restaurants could be contracted by government or nonprofits to supply meals to shut-ins – better to spend the money that way than on unemployment – and needy families, as well as supply food pantries and kitchens.
In this current phase, as one of the IRC founders, "Top Chef" judge Tom Colicchio, told Fresh Air's Terry Gross on NPR, turn restaurants into community food centers, "Restaurants turned into community meal service. That would keep the ecosystem of the restaurant – employees, suppliers – intact, and feed a lot of hungry people."
Restaurants might also create pop-up market in the morning and midday non-mealtime hours. You can support them by ordering take-out, pick-up, and also pre-purchasing gift cards.
When restaurants can reopen, for the foreseeable future (that is until there is a treatment or better, a vaccine), they will have to provide greater distancing (versus arbitrarily reducing capacity by 25-50 percent), test employees, and even give customers a temperature check upon entering. How to stay economically viable, when restaurants already operate on very thin profit margins?
They might consider 1) taking reservations and giving people specific times to arrive; 2) charging premium prices for eat-in dining with a more limited, even pre-ordered menu (to avoid waste) and 3) offering curbside pick up and delivery for menu items at reduced (that is, present) rates in order to keep up volume.
As the rules become a bit relaxed, allow restaurants to set up tables for social distancing (not arbitrarily cut capacity 25-50%), allow dining outside (close off streets in "restaurant zones" to parking, traffic; have seating by timed reservation and pre-selected menu (to avoid waste and unnecessary overhead) with premium pricing, continue take-out and delivery options at regular pricing.
If landlords are smart, they will help support the restaurants, as well – perhaps lowering the rent, or even taking rent as a portion of sales until the rent is paid off.
The federal government should treat restaurants in a separate category, not lump together with small businesses, and take into account the specific issues related to restaurants (high overhead, labor-intensive, perishable products and services). And state and local governments can do their best to lower overhead – perhaps with tax rebates or tax holiday, refinancing credit and loans at the ridiculously low interest rates that banks are getting.
Support the restaurant industry's lobbying efforts. The industry is asking for $120 billion in funding and business-friendly rules. Sign the petition at https://www.saverestaurants.com/
_________________________
© 2020 Travel Features Syndicate, a division of Workstyles, Inc. All rights reserved. Visit goingplacesfarandnear.com, www.huffingtonpost.com/author/karen-rubin, and travelwritersmagazine.com/TravelFeaturesSyndicate/. Blogging at goingplacesnearandfar.wordpress.com and moralcompasstravel.info. Send comments or questions to [email protected]. Tweet @TravelFeatures. 'Like' us at facebook.com/NewsPhotoFeatures