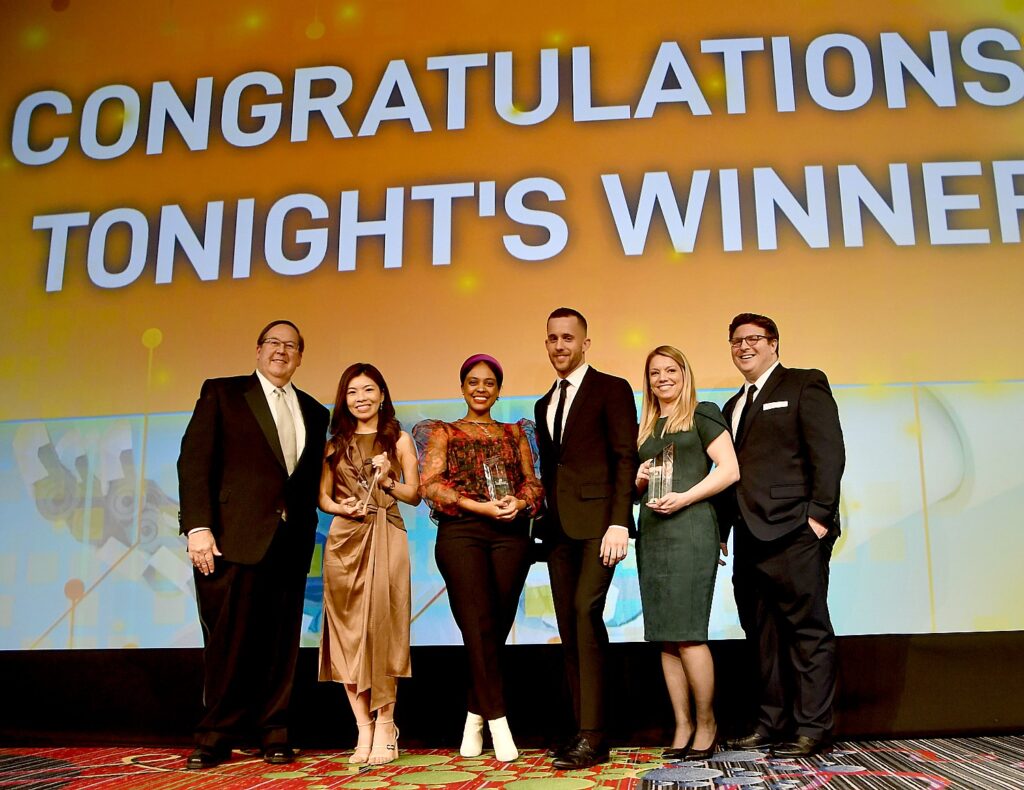 by Karen Rubin, Travel Features Syndicate, goingplacesfarandnear.com
The HSMAI Adrian awards are the CLIOs of the hospitality, travel and tourism industry – the nation's third largest industry which people don't readily recognize as being so integral to everyday life, so fundamental to the sustainability of local economies and communities, and so critical to global commerce, diplomacy and human progress. These awards honor the advertising, public relations and digital marketing campaigns that excite, engage, inform and ultimately spur millions of us to venture out and experience new places, people, activities and ideas.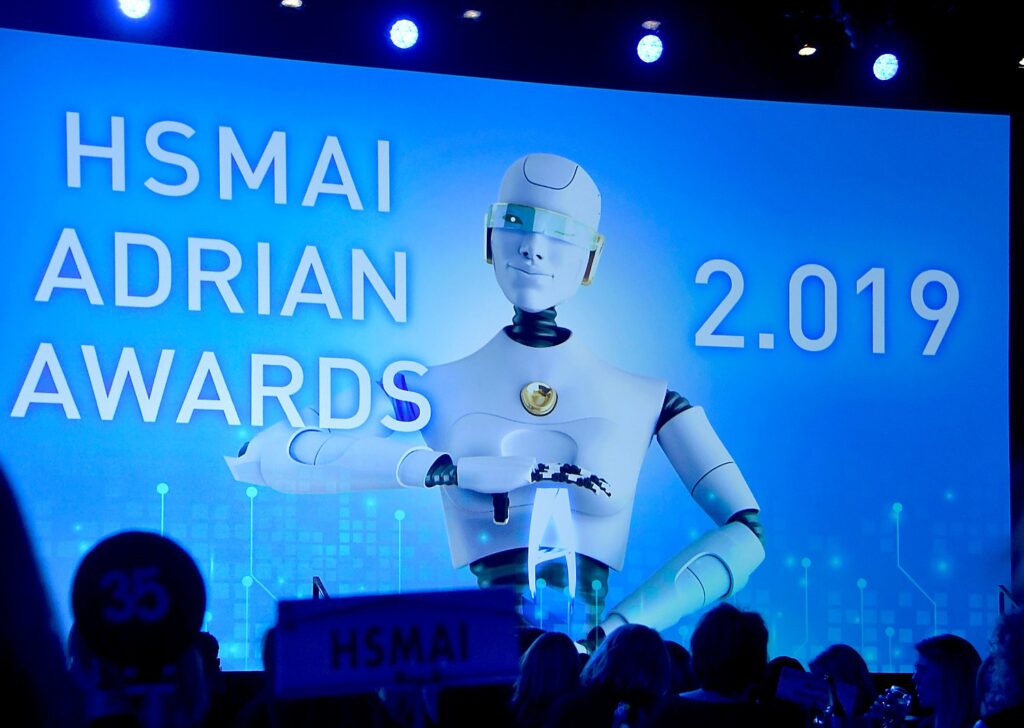 Travel bolsters local, state and national economies – the travel industry generates $2.5 trillion in economic output and supports 15.7 million American jobs. It creates an economic underpinning for communities that sustains heritage, culture and the environment – globally, travel and tourism generates $8.8 trillion (10% of all global economic activity) and 319 million jobs (10% of all jobs). An enterprise which relies disproportionately on people, rather than robots, the travel industry has provided extraordinary upward mobility, especially for women and minorities – it is still one of the few industries where stories of a bellman rising to senior sales executive of a $5 billion hospitality company are not unusual.
And while travelers are themselves enriched, often with life-enhancing, life-changing experiences; travelers become ambassadors, opening lines of communication and understanding between people that break down the barriers that promote conflict, in effect, winning the battle for "hearts and minds." And going back to the age of Marco Polo, travelers help the free exchange and spread of ideas and innovations that foster progress.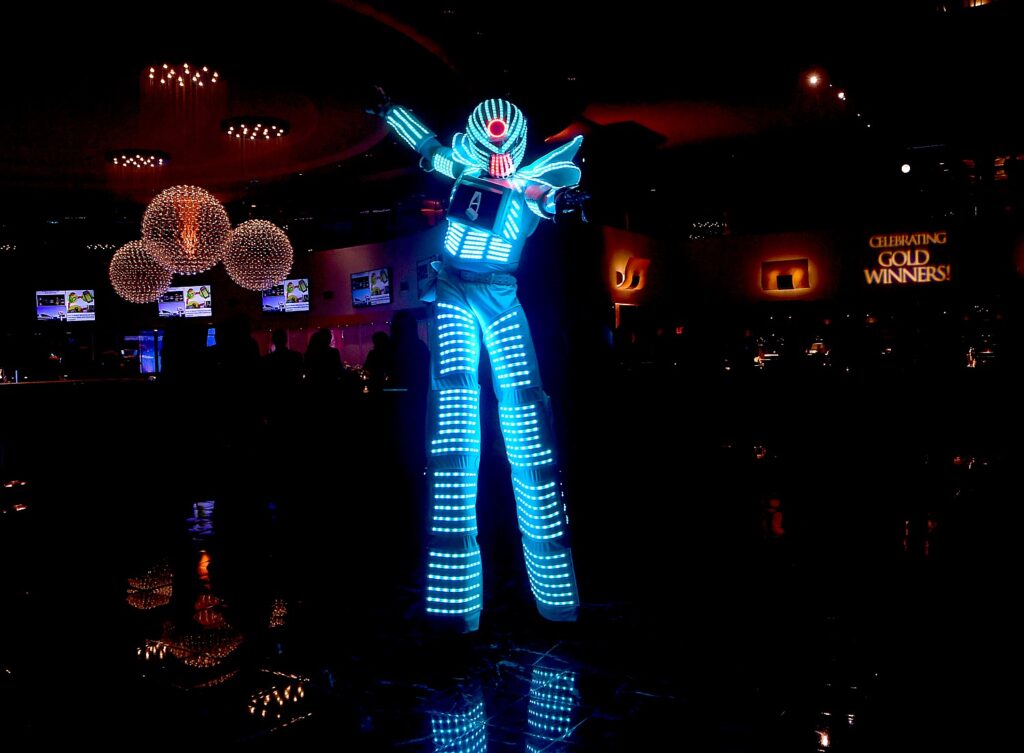 This year's theme for the Adrian Awards was "The Future" and many of the campaigns rewarded messages of sustainability, responsible tourism, social responsibility. Just as the travel industry pioneered e-commerce (electronic ticketing), branding and loyalty campaigns, the industry, from the airlines and cruiselines that are cultivating lower, if not zero-carbon emissions technologies, to the hotels that are building to LEED standards, and tour companies that employ and educate local people and bolster and give back to local economies, they are the leading edge for wider application of sustainable strategies.
More than 800 hospitality sales and marketing leaders gathered at the Hospitality Sales & Marketing Association International (HSMAI) annual Adrian Awards Dinner Reception and Gala at the New York Marriott Marquis to recognize excellence in travel advertising, digital marketing, and public relations.
The highly anticipated Best of Show awards were chosen from the Platinum Award winners for three divisions: digital marketing, public relations, and advertising. The 2019 Best of Show winners are:
Digital Marketing "Best of Show": Super 8 by Wyndham; Citizen Relations, Questus, Mullenlowe Mediahub, for its Super 8 #JOURNEYSAFE campaign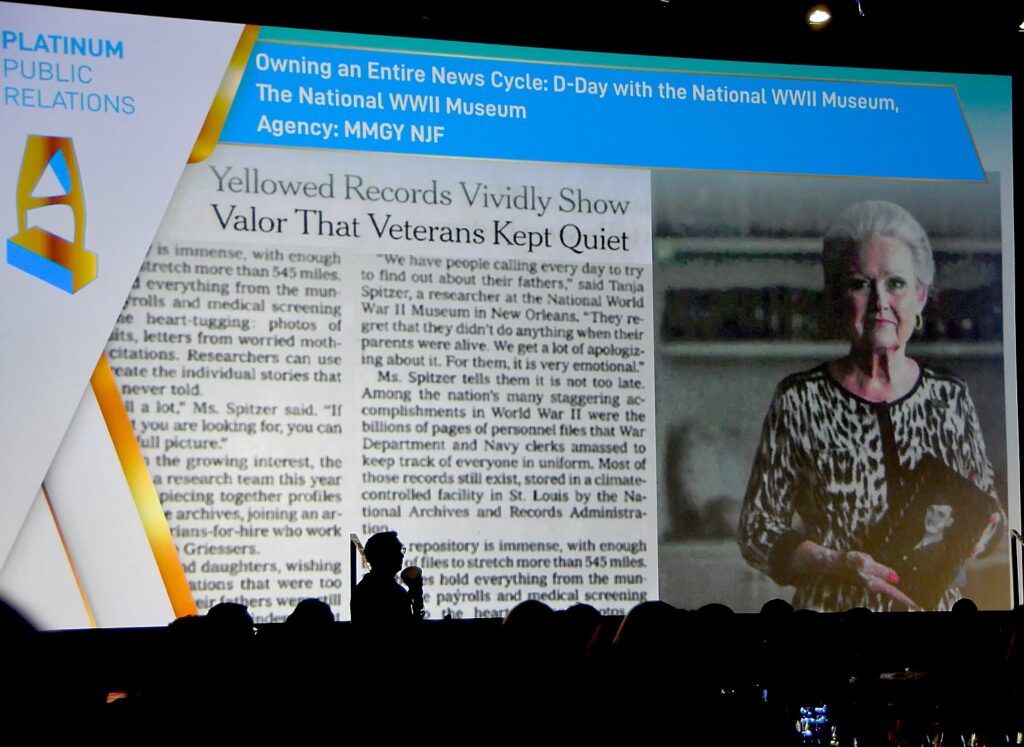 Public Relations "Best of Show": The National WWII Museum and its agency, MMGY NJF, for The National WWII Museum | Owning an Entire News Cycle: D-Day with The National WWII Museum campaign
Advertising "Best of Show": Ritz-Carlton Marriott International for its Stellar Dining Series
"The 2019 competition was fierce — entries had bold ideas and brilliant execution," said Robert A. Gilbert, CHME, CHBA, president and CEO of HSMAI. "The winning Adrian Award campaigns went above and beyond, leading the future of hospitality marketing with impactful and dynamic campaigns that achieved measurable success for their brands.
"This year's award winners are making the future of hospitality brighter and better with their thought leadership and creative approaches to marketing challenges."
Winning campaigns launched new products, repositioned brands, addressed disasters, inspired social responsibility and environmental sustainability.
Advertising Platinum Winners: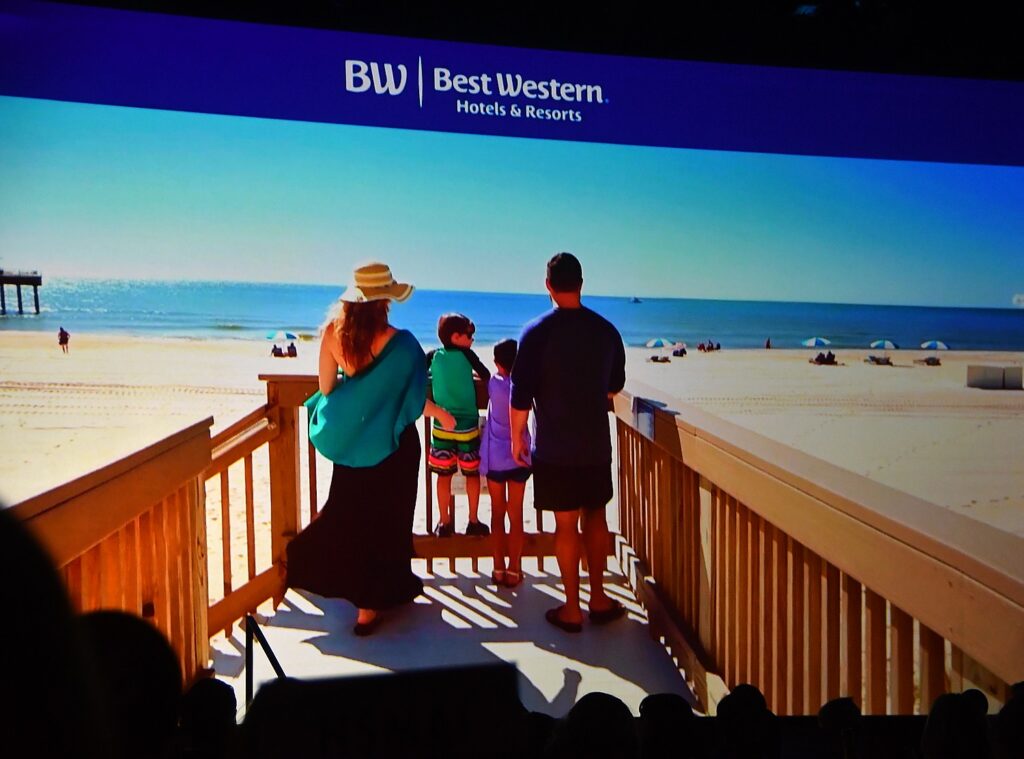 Best Western Hotels & Resorts; Ideas Collide; Initiative (2019 Disney Summer Partnership – 3300 display media clicks, +241K completed Youtube views, +10.7M social post impressions)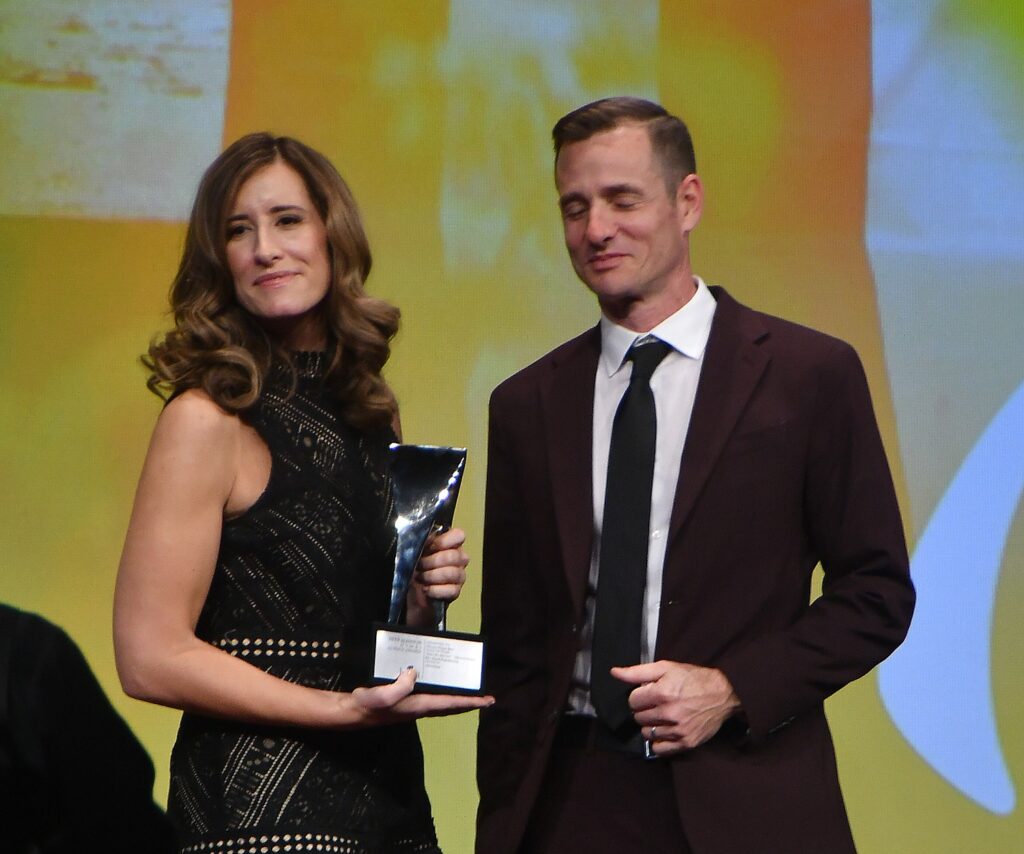 Discover Puerto Rico; Miles Partnership ("Have We Met Yet?" Discover Puerto Rico Brand Repositioning – 41% increase in meeting bookings, +34% increase in room nights, +6% increase in likelihood to visit)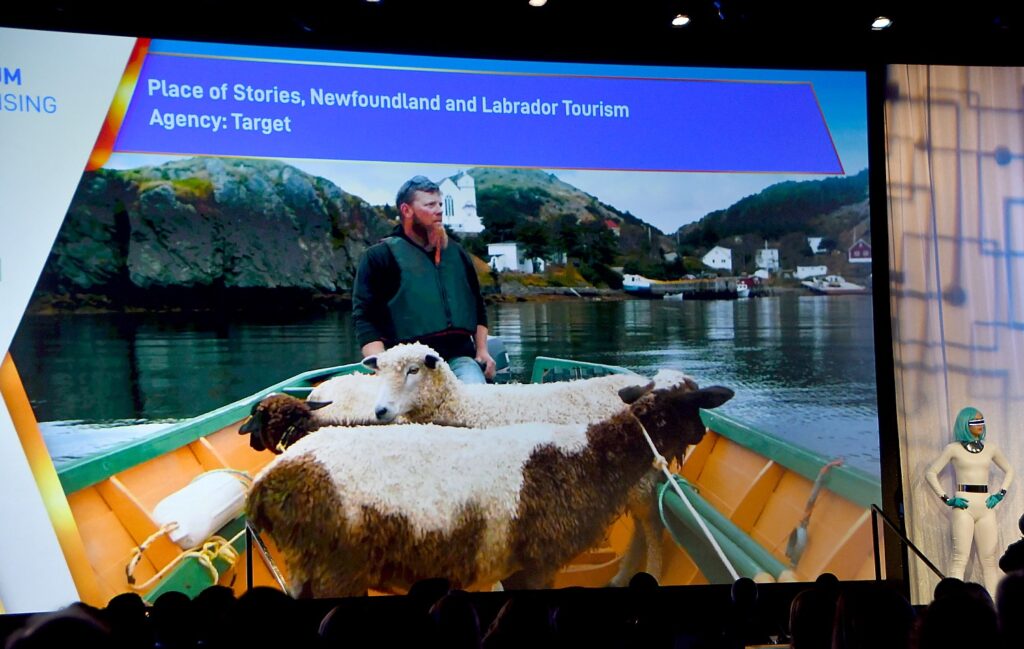 Newfoundland and Labrador Tourism; Target (Place of Stories – 700,000 Youtube views, 25,000 ebook downloads, +5.3% increase in trip planning, +9.3% increase in social followers)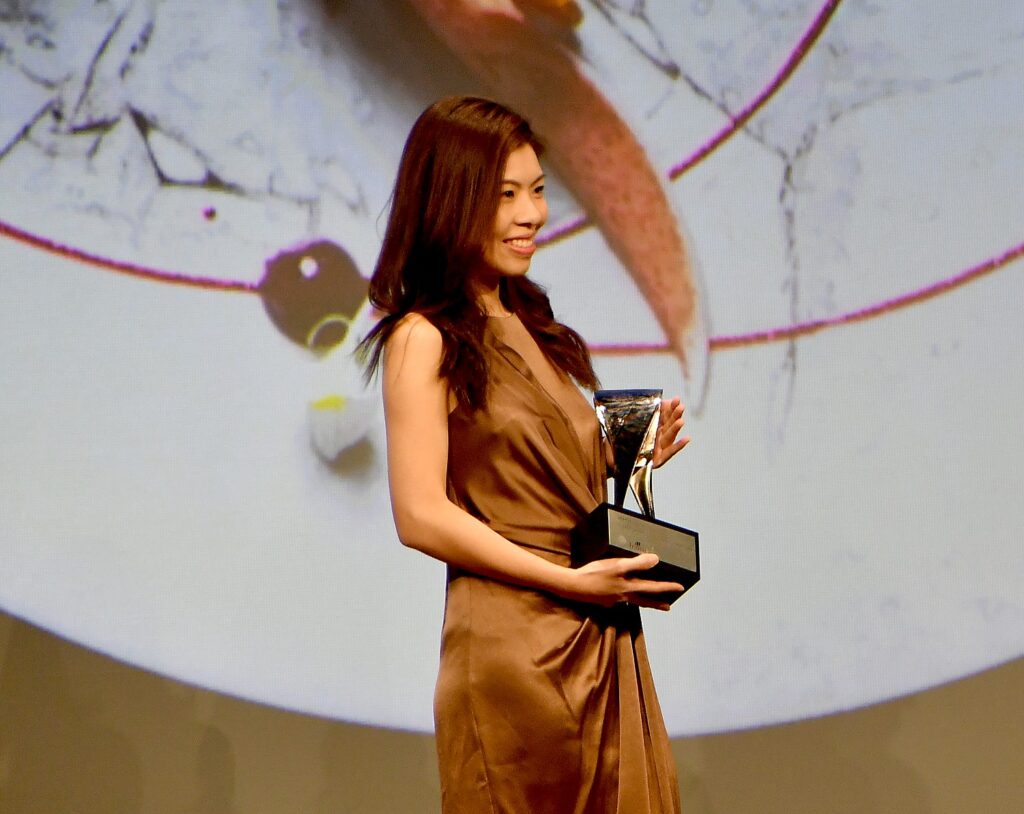 Ritz-Carlton Marriott International (Stellar Dining Series – 749M PR impressions, 170 media clippings, 3M+ social media engagements)
The Aruba Tourism Authority; Concept Farm, USIM (Aruba goes "Local" in Grand Central Station – 10M impressions, 500+ sweeps entries, uploads & comments, +7% increase in US visitation))
Digital Marketing Platinum Winners: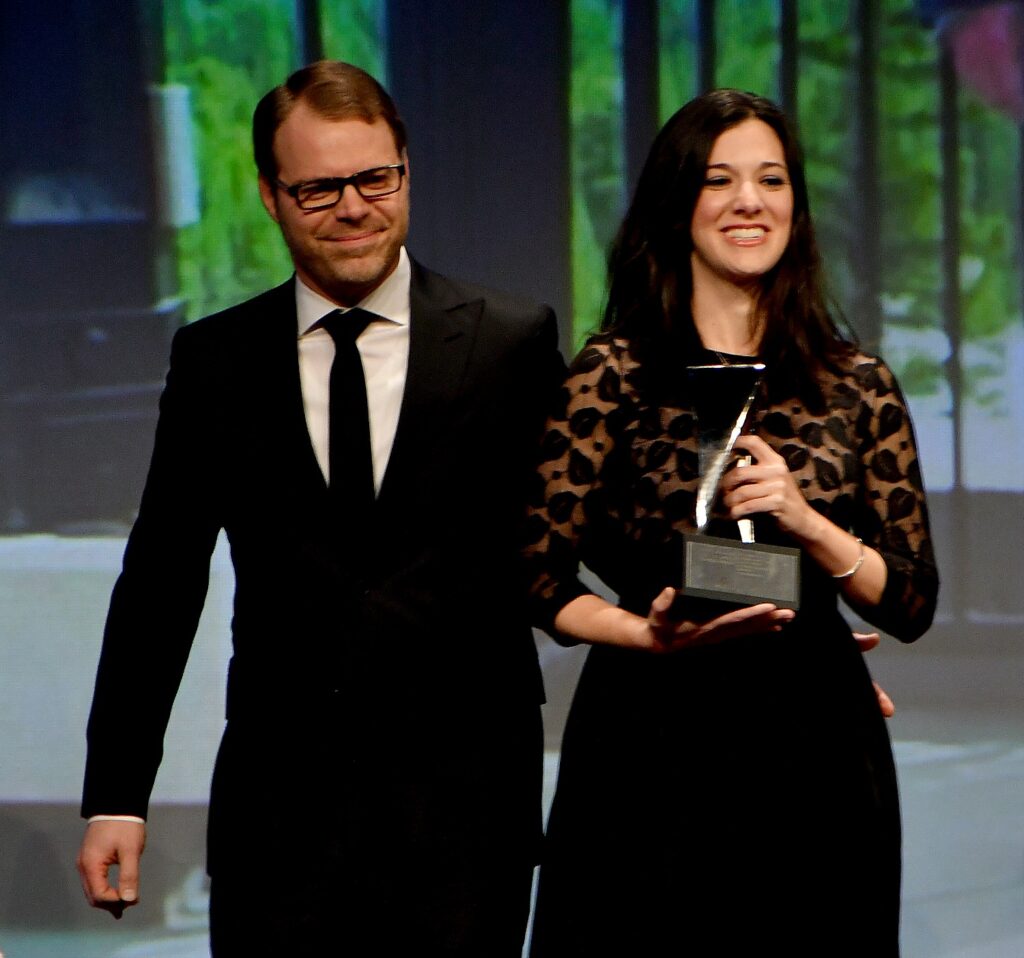 AccorHotels, Fairmont Hotel and Resorts (Fairmont's Canine Ambassadors, Fairmont Hotels and Resorts – 2.5M social media impressions, 1M social media views, 1M in-room views)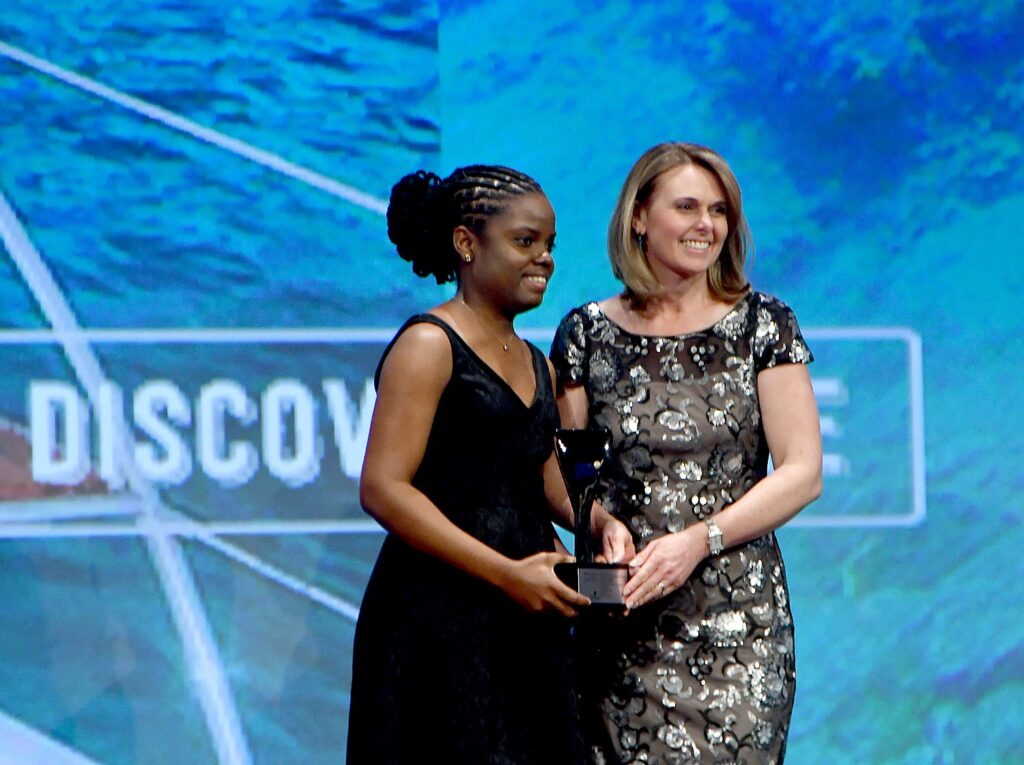 The British Virgin Islands Tourism Board & Film Commission; MMGY Myriad (Today's Secret – 20M impressions, 2328% increase in website traffic, 245% YOY increase in unique visitors)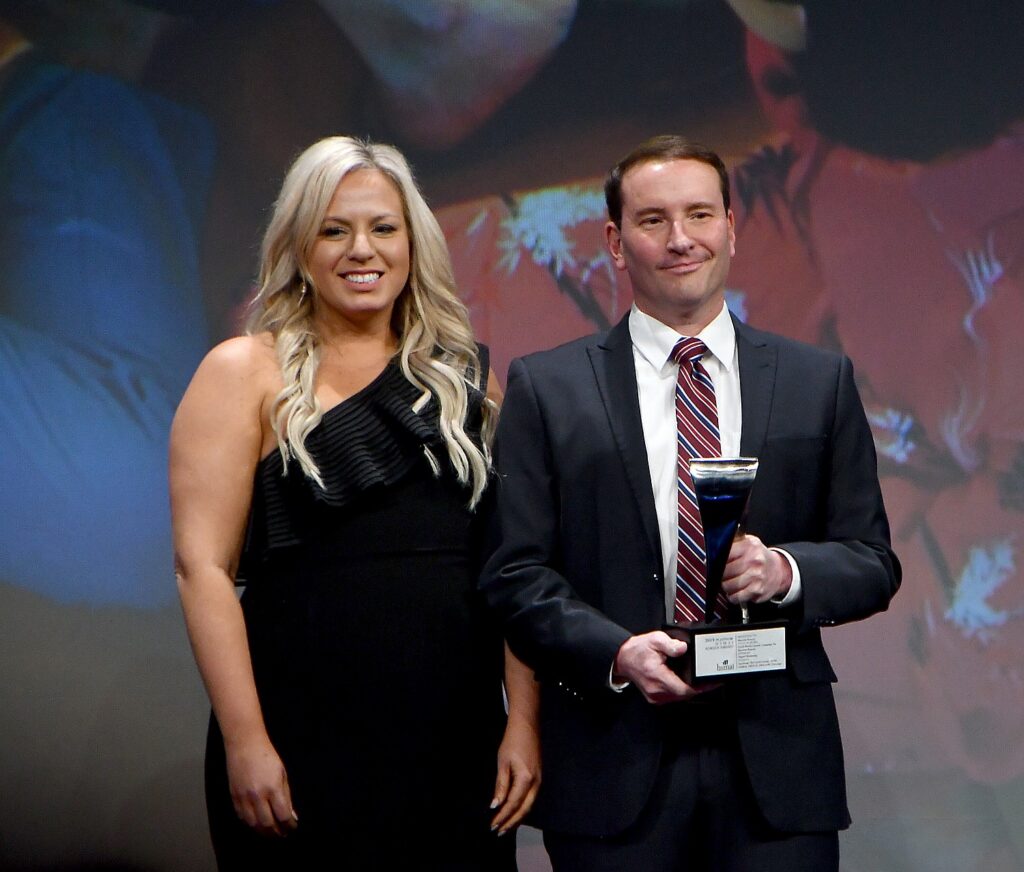 Marriott International; Facebook, The Lacek Group, M1M – Publicis, Virtue, 160Over90, Telescope (Social Media launch (313M impressions, 65M consumes reached, 1M unique engagements).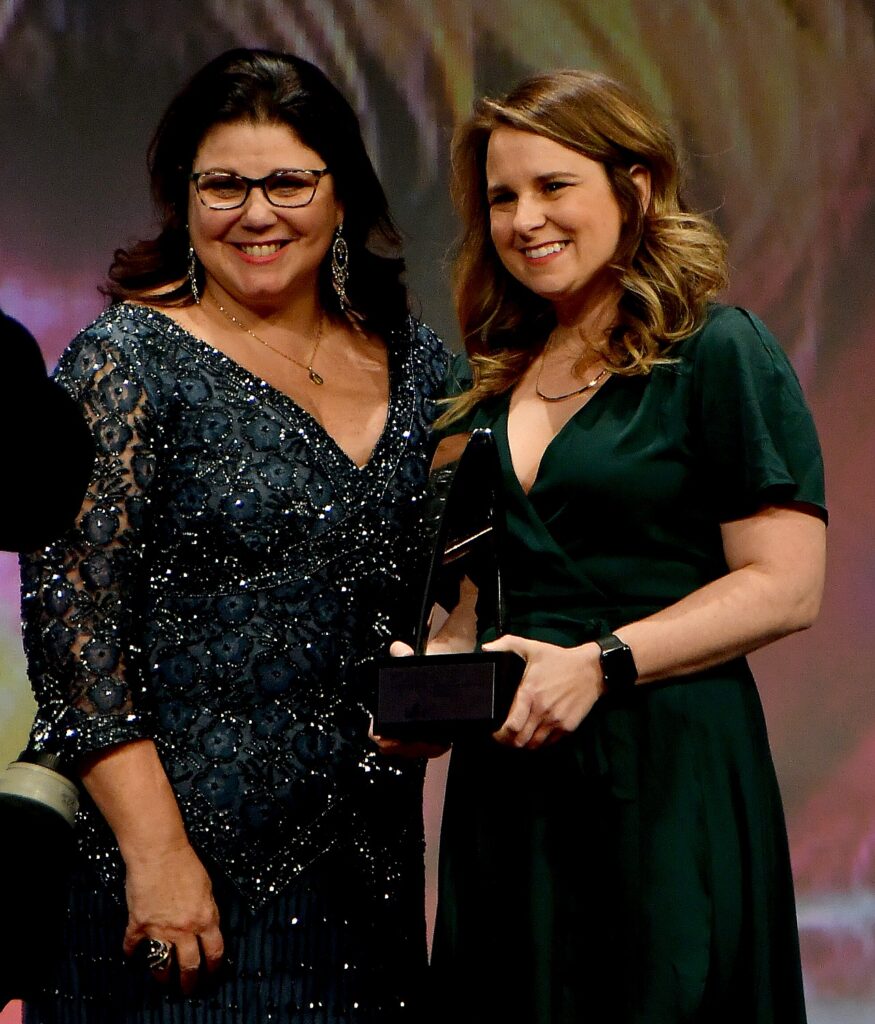 Red Roof (Pet Travelers Social Media Campaign – 91% increase in instagram engagement, 2.8% increase in instagram follows, 16% increase in facebook engagement)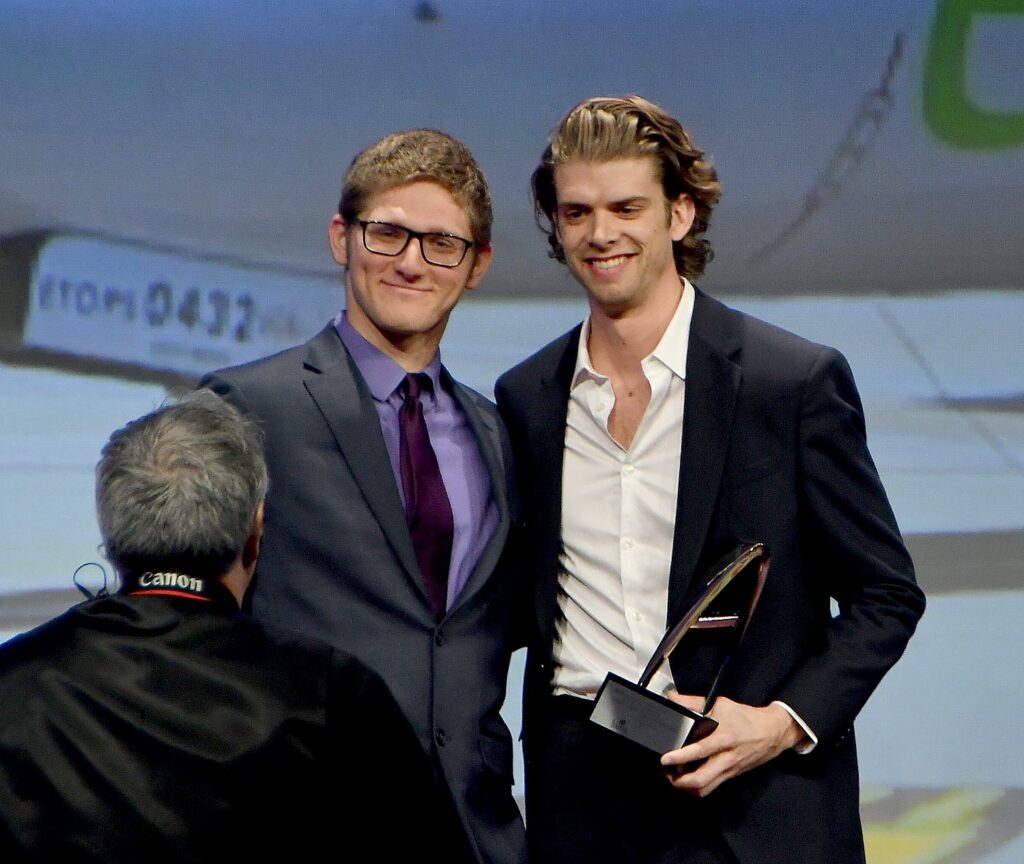 United Airlines; 360i (United Airlines Carbon Cutback: "Our goal is to be the most environmentally conscious airline in the world." – 100 M social impressions in 24 hours, 1000% increase in twitter replies, +62K influencer content impressions)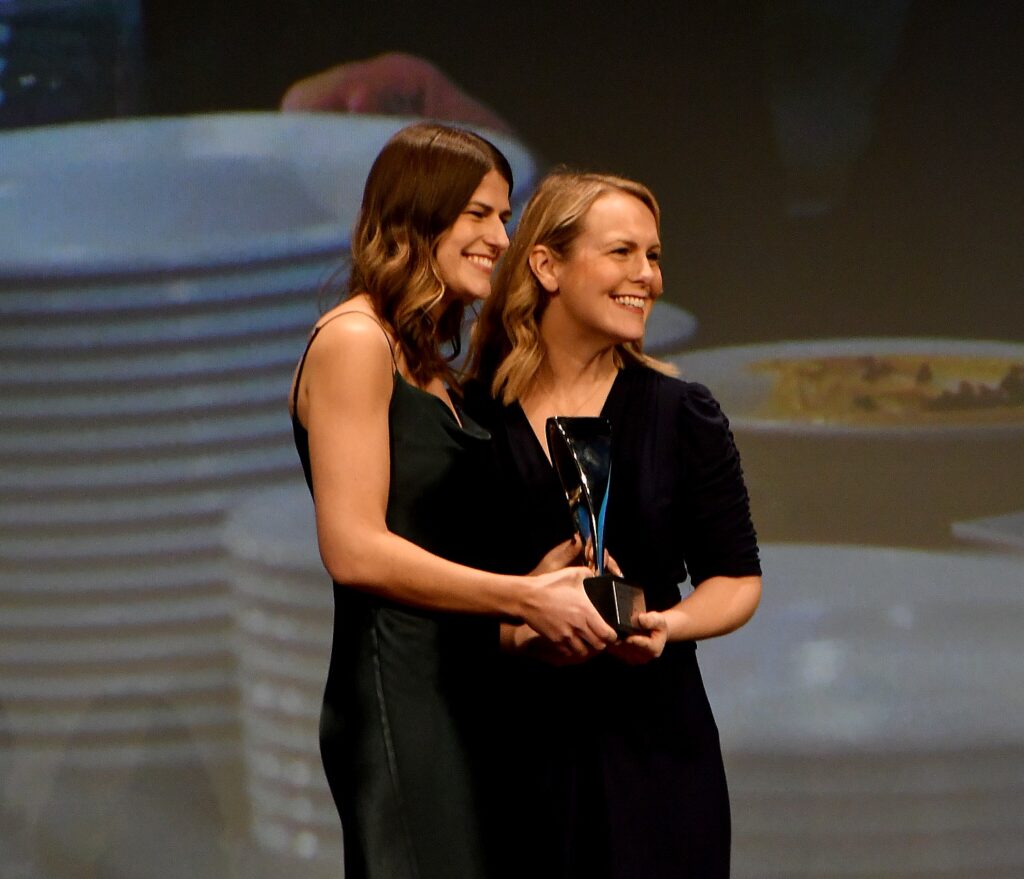 Visit Seattle; PB& (Experience the Stories of 5 Immigrant Chefs Transforming Seattle's Culinary Scene – 6.5% favorability increase, 7.% increase in visit intent, 6.5M views)
Super 8 by Wyndham; Citizen Relations, Questus, Mullenlowe Mediahub (Super 8 "Don't Drive Drowsy #JourneySafe campaign – 110M earned media impressions, 49K Waze naviations, 6.4M digital video impressions)
Public Relations Platinum Winners: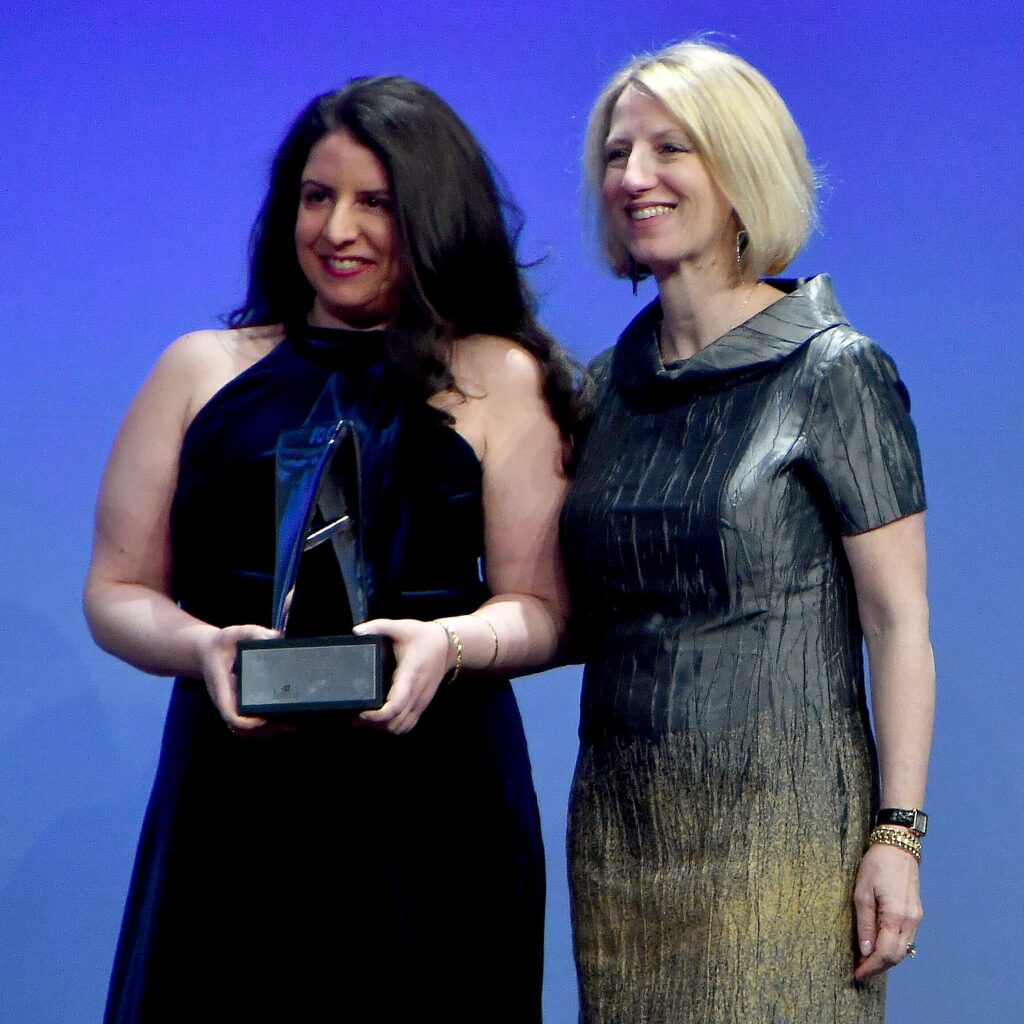 Contiki; The Decker/Royal Agency (#VoteWithNoRegrets Campaign – 63 stories, 4B editorial/digital impressions, +2,310 hashtag social posts )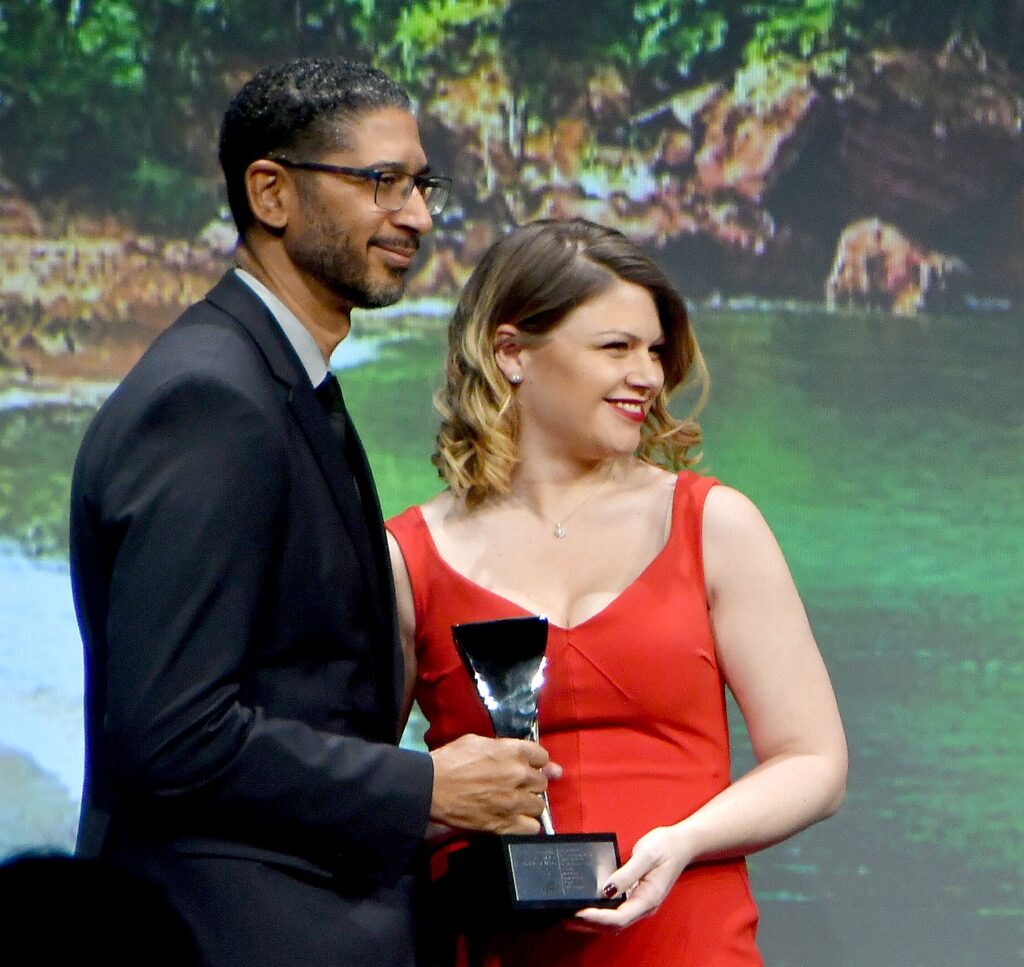 Discover Dominica Authority; MMGY Myriad (Travel + Leisure Cover Story – 2.9M impressions, 968,734 print circulation, 3,168,640 UMV)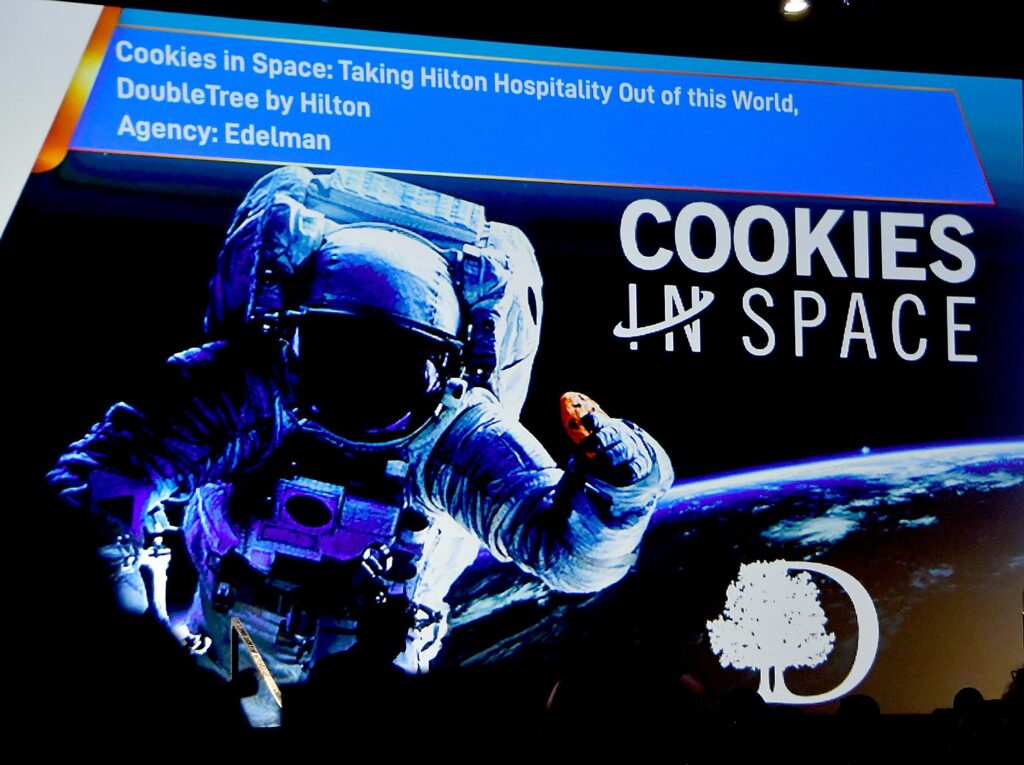 DoubleTree by Hilton; Edelman (Cookies In Space: Taking Hilton Hospitality Out of this World, Doubletree by Hilton – 276 placements, 3.69B impressions, +422% WOW increase in brand conversation)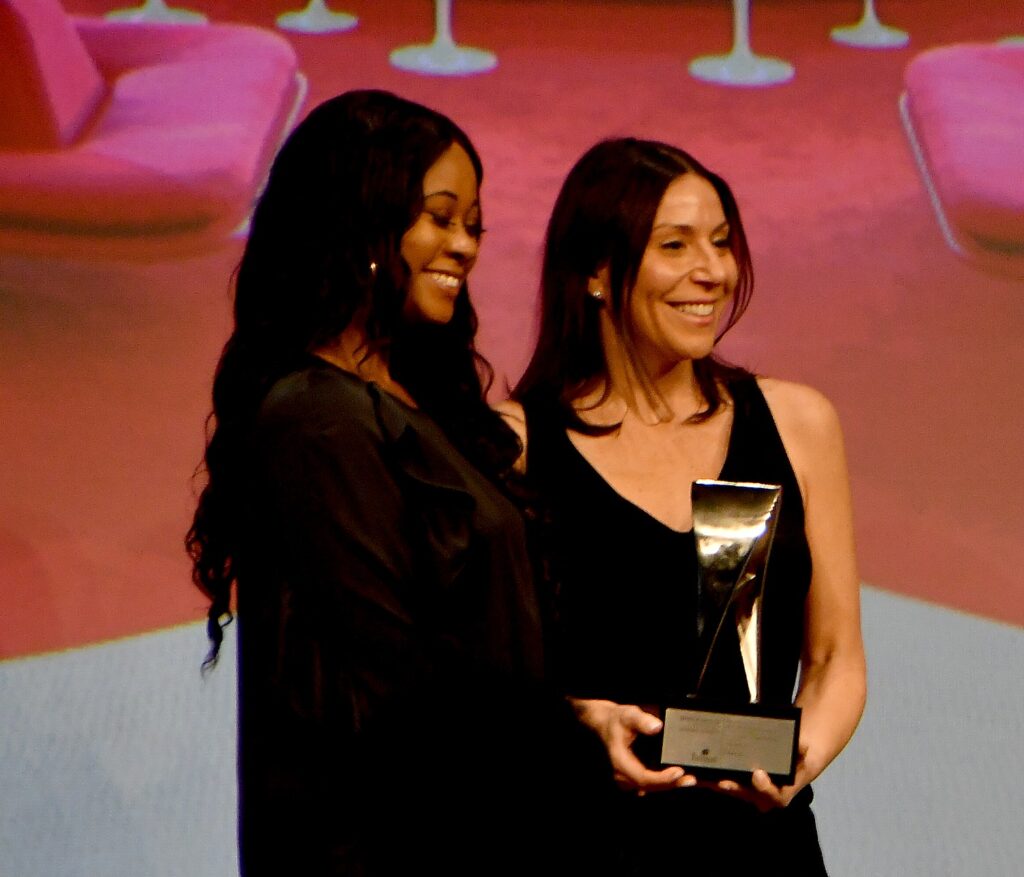 TWA Hotel, MCR and MORSE Development; BerlinRosen (Up, Up and Away with TWA Hotel – 1,260 stories, 42 countries, 5.1B impressions)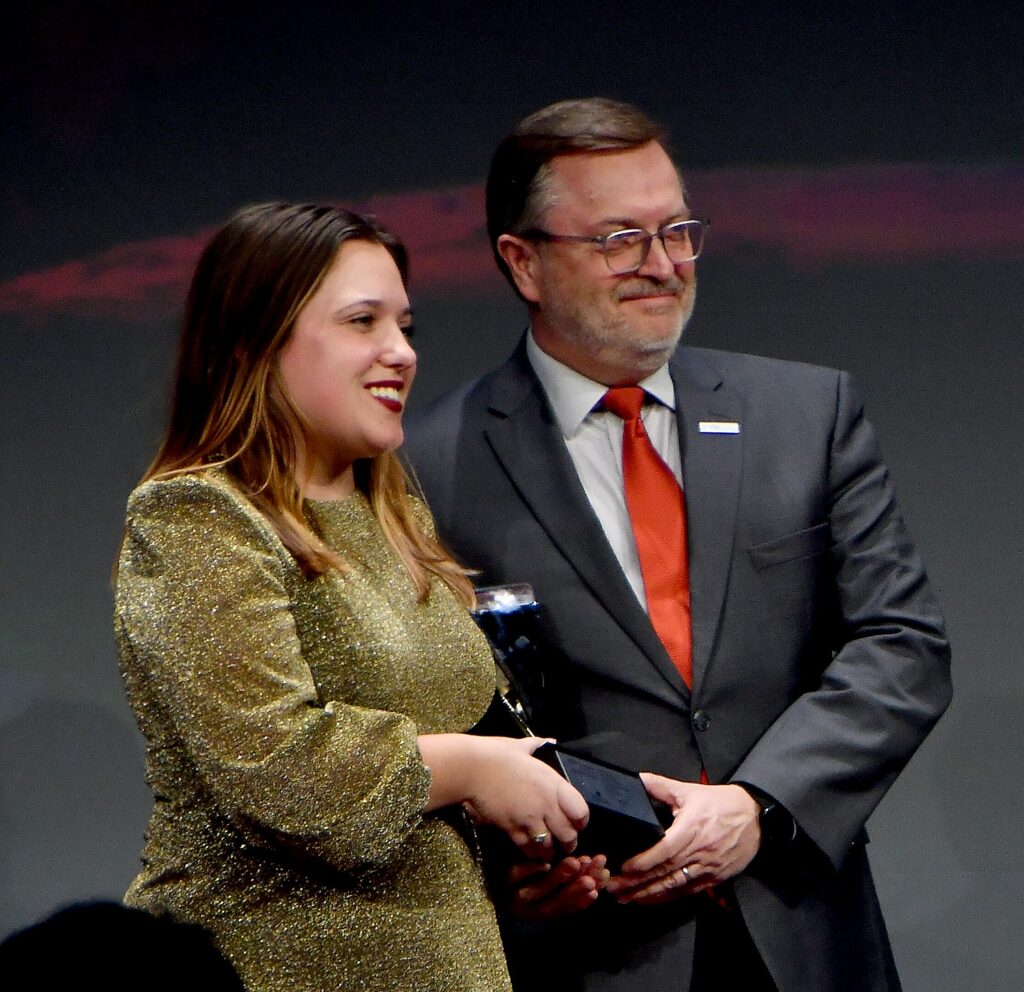 Travel Michigan; Weber Shandwick (Pure Sounds of Michigan – 88K album streams/downloads, +190 media placements, +10M impressions)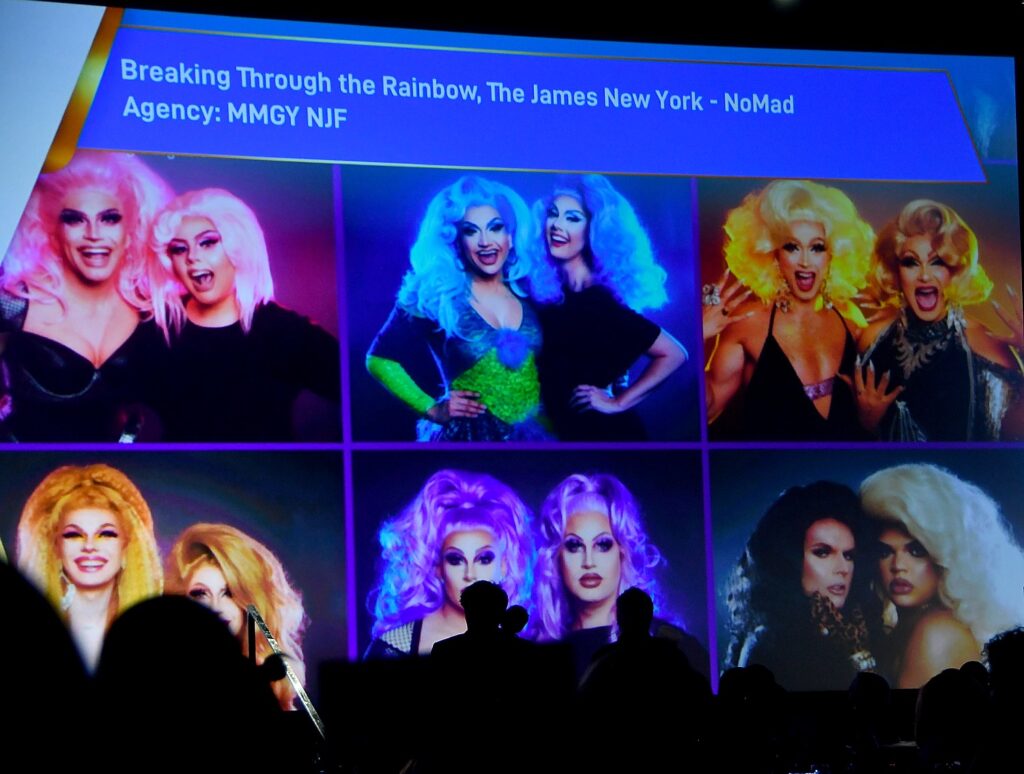 The James New York – NoMad; MMGY NJF (Breaking Through the Rainbow – 25 stories; 151M impressions, print, online, digital video; 9M social media impressions )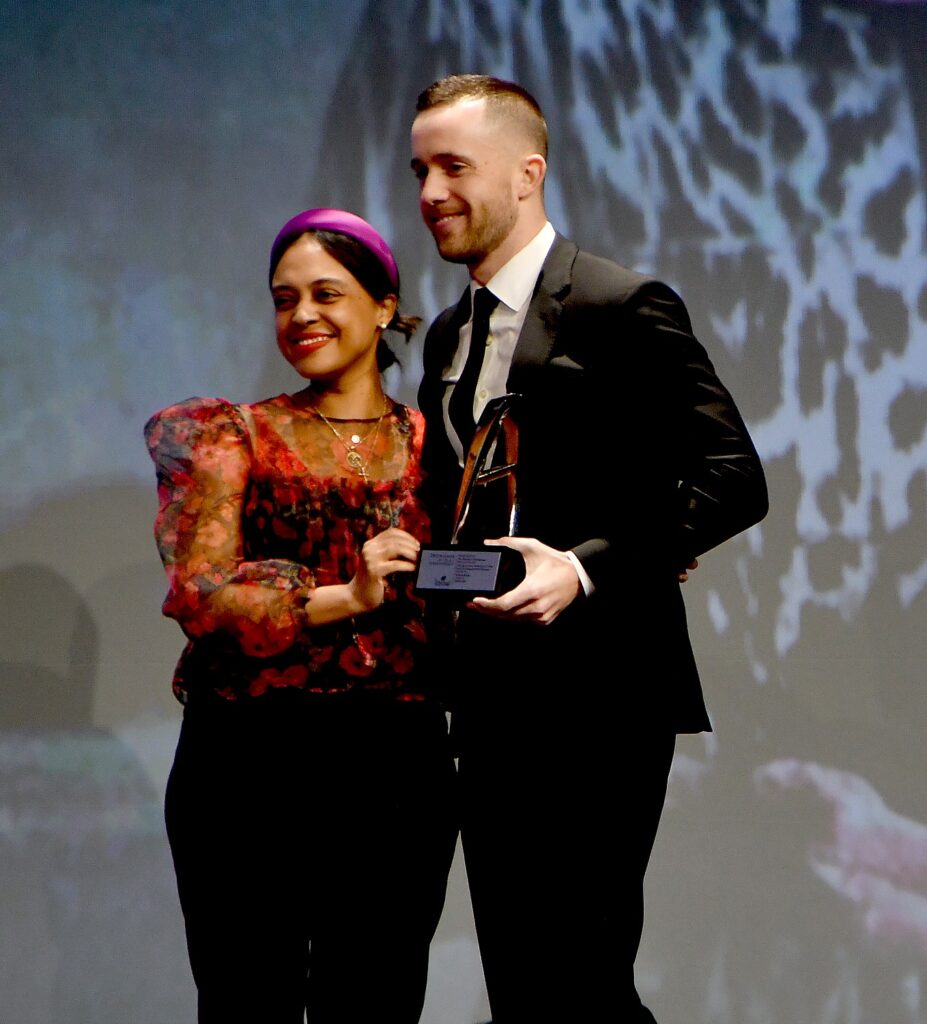 The National WWII Museum; MMGY NJF (Owning an Entire News Cycle: D-Day with the National WWII Museum – 1.3B media impressions, +$46M ad equivalency; 132 national broadcast segments; 102 online placements = 1.12B impressions; record-breaking 480K site visitors in June)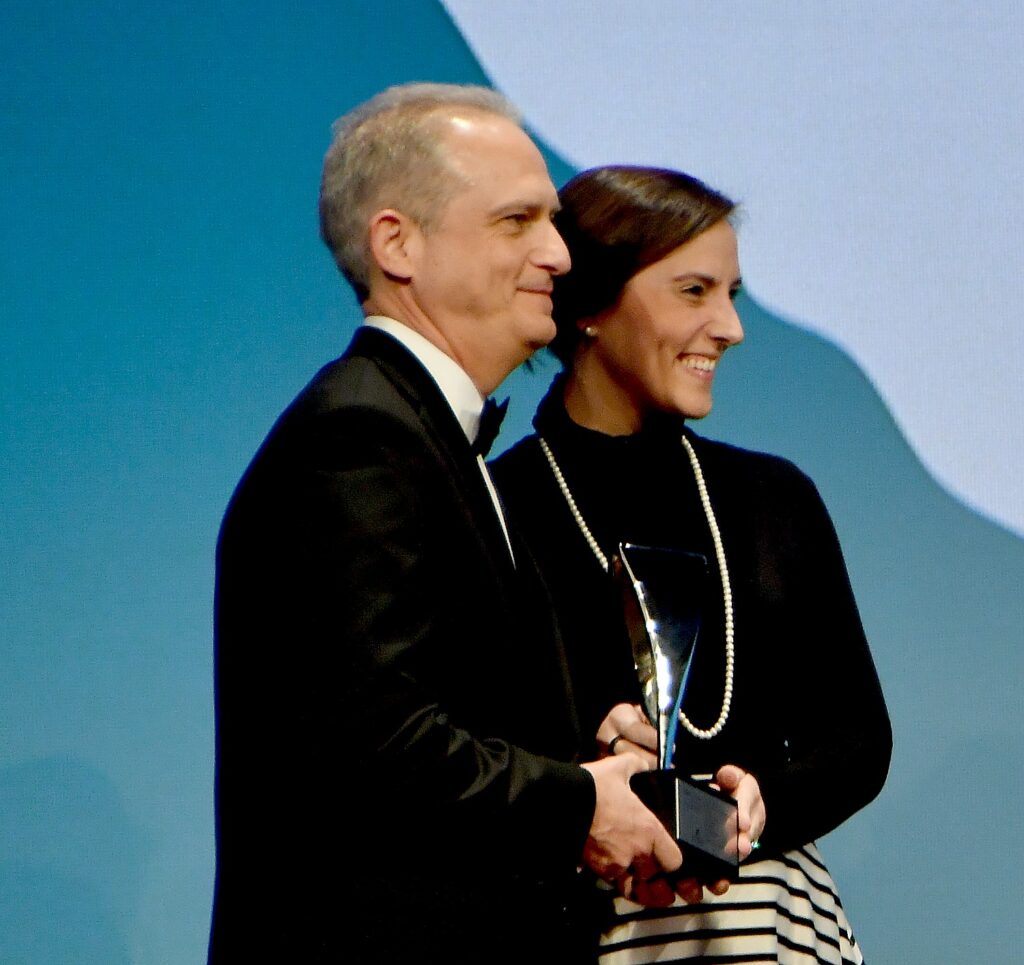 Visit North Carolina & Discover South Carolina; Luquire George Andrews (#Careolinas, Visit North Carolina & Discover South Carolina, "We Share More than a State Line", a campaign undertaken after Hurricane Florence to show strength and resilience of the Carolina spirit)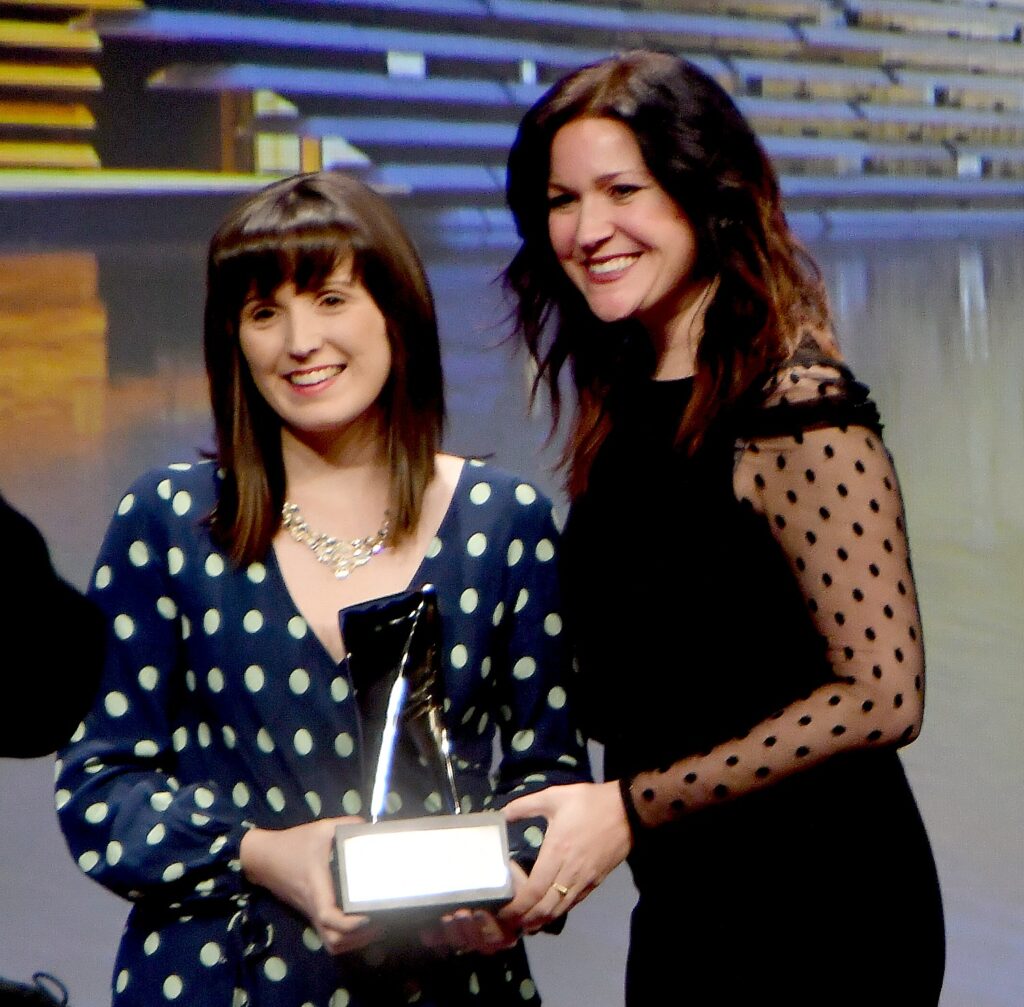 VisitScotland; Laura Davidson Public Relations (The Comeback Kid: Dundee: How Scotland's Fourth Largest City Became the Kind of Cool" – 100 pieces of coverage; +146M impressions, 20% growth from North American market – +34K visits to website, +2700 downstream referrals, +94K hashtag engagements)
Integrated Marketing Campaign Platinum Winners: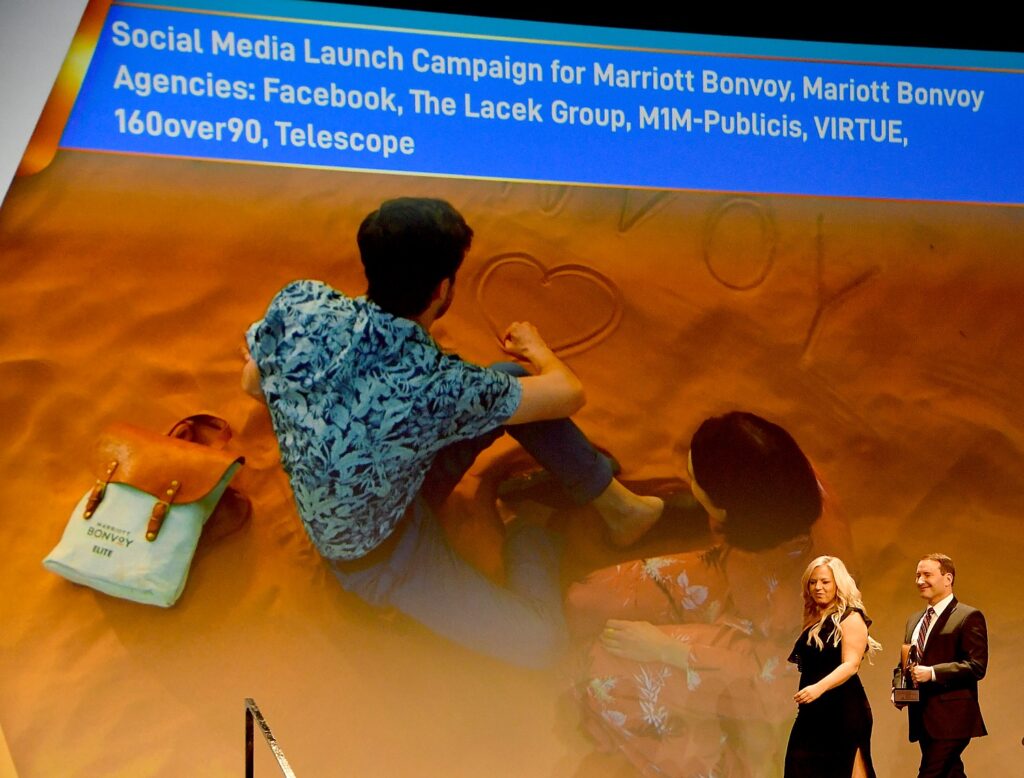 Marriott International – Marriott Bonvoy Global Launch, Marriott Bonvoy. Agencies: Mother Design, M1M –Publicis, The Lacek Group, Observatory (7.5% increase in enrollment, 820 packages redeemed)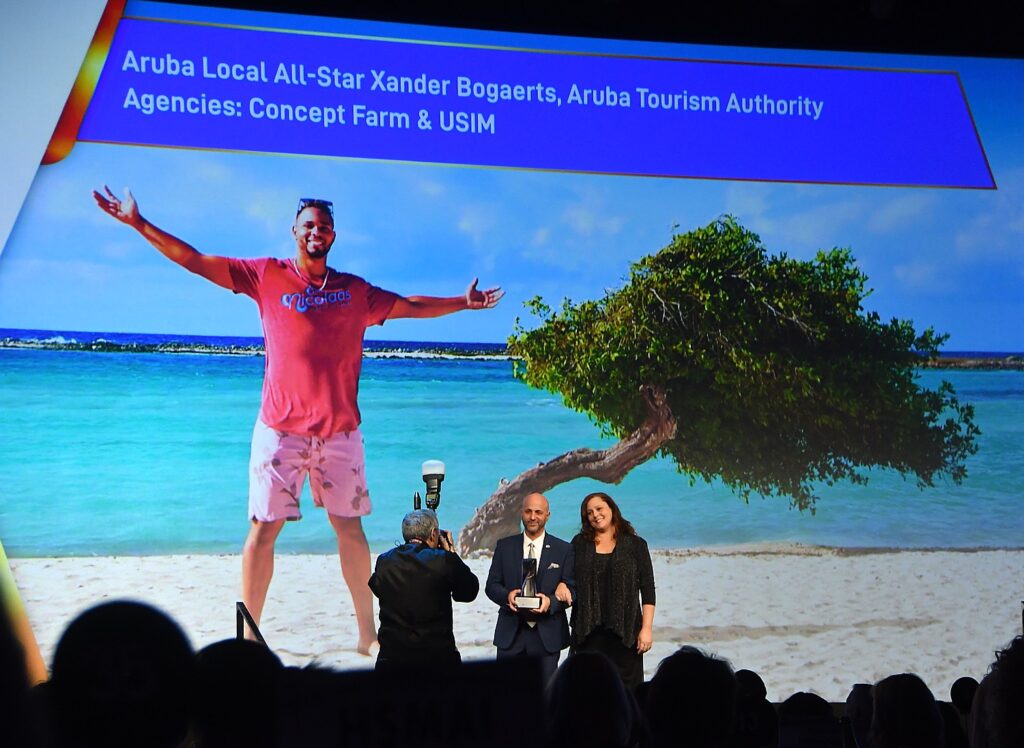 The Aruba Tourism Authority; Concept Farm & USIM for Aruba Local All-Star Xander Bogaerts (300,000 organic video views; 80,000 sweepstakes entries, 72,000 lead generating emails)
HSMAI Foundation Talent & Leadership Award Winners:
SALT Hotels; MMGY NJF; Attracting new talent
Marriott International; Mitchell Communication Group; Developing emerging talent
Terranea Resort; Engaging existing talent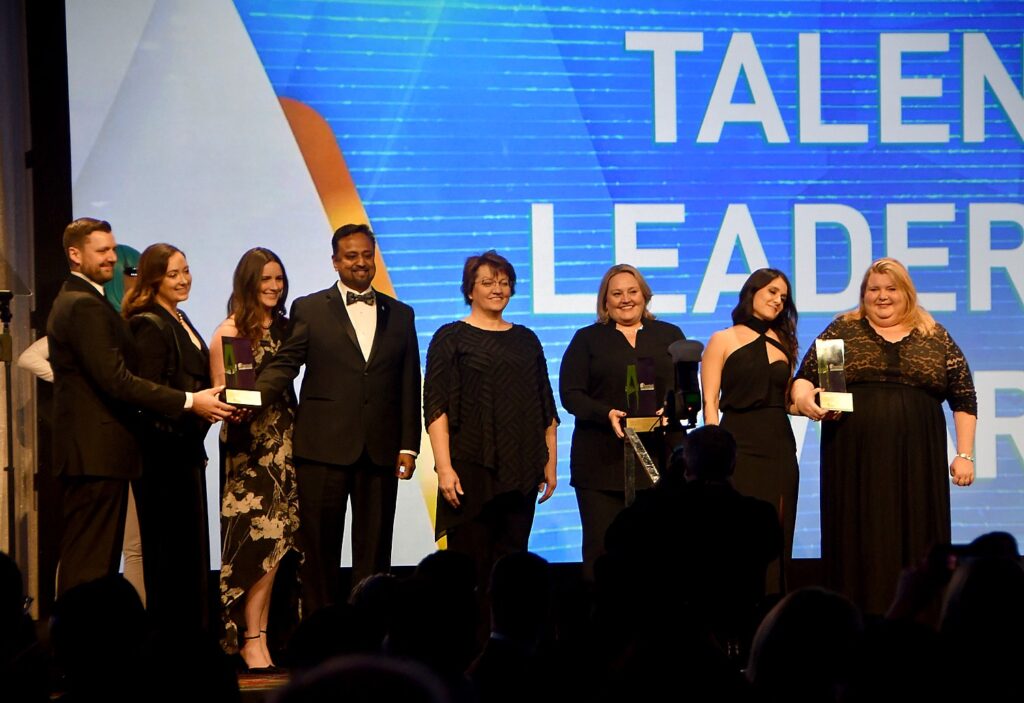 "This year's Adrian Awards winners showed remarkable ingenuity and truly embraced new techniques in their campaigns," said Fran Brasseux, HSMAI's executive vice president.  
A panel of senior industry executives selected the HSMAI Top 25: Extraordinary Minds in Hospitality Sales, Marketing and Revenue Optimization for 2019. Each extraordinary mind was honored by HSMAI at a reception and celebrated onstage during the Adrians Gala.
HSMAI also honored two industry leaders with HSMAI Lifetime Achievement awards. Bjorn Hanson, Ph.D., executive vice president, 795 Fifth Avenue Corporation, and director, Summit Hotel Properties, was recognized with the 2019 Winthrop W. Grice Award for Public Relations.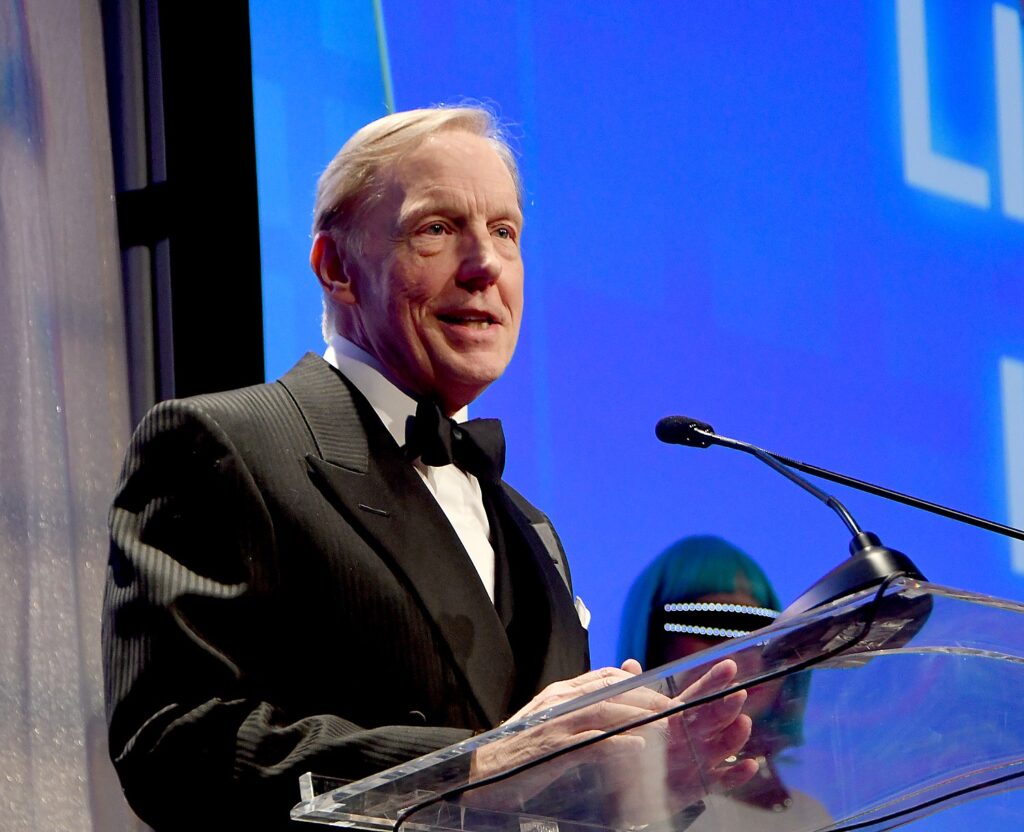 "From my first day working a hotel to tonight, HSMAI has been among the most important influences in my career," said Hanson. "Thank you for this wonderful moment and memory for my family and me."
Leland "Lee" Pillsbury, managing director, Thayer Ventures, was the recipient of the 2019 Albert E. Koehl Award for Hospitality Marketing. "We are in a service business, and that will never change", said Pillsbury. "HSMAI has always stood for those values, and that is what makes this award so meaningful for me. I'm honored and humbled to receive this award and to join the extraordinary list of previous award winners."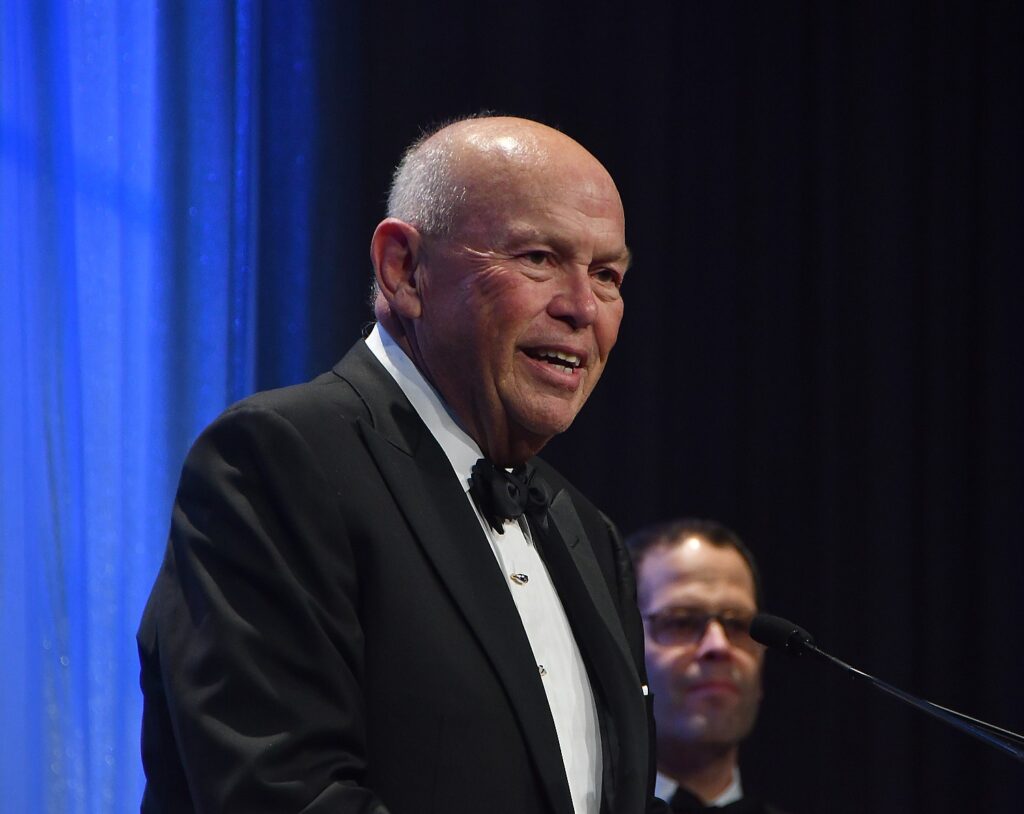 The Facebook Mobile Video Award went to DoubleTree by Hilton for its Cookies in Space campaign.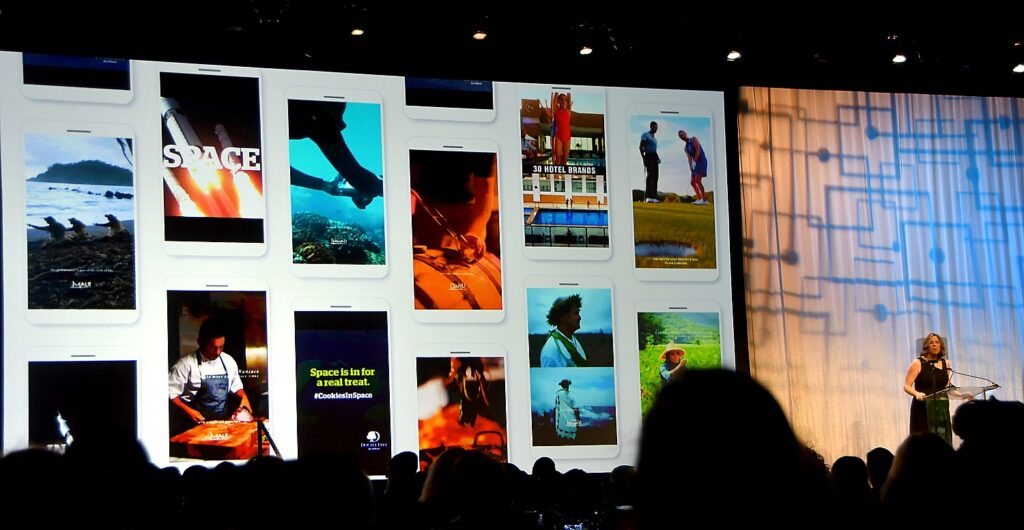 In addition, the Corporate Social Responsibility Award was presented to Rosen Hotels & Resorts for its Tangelo Park Program.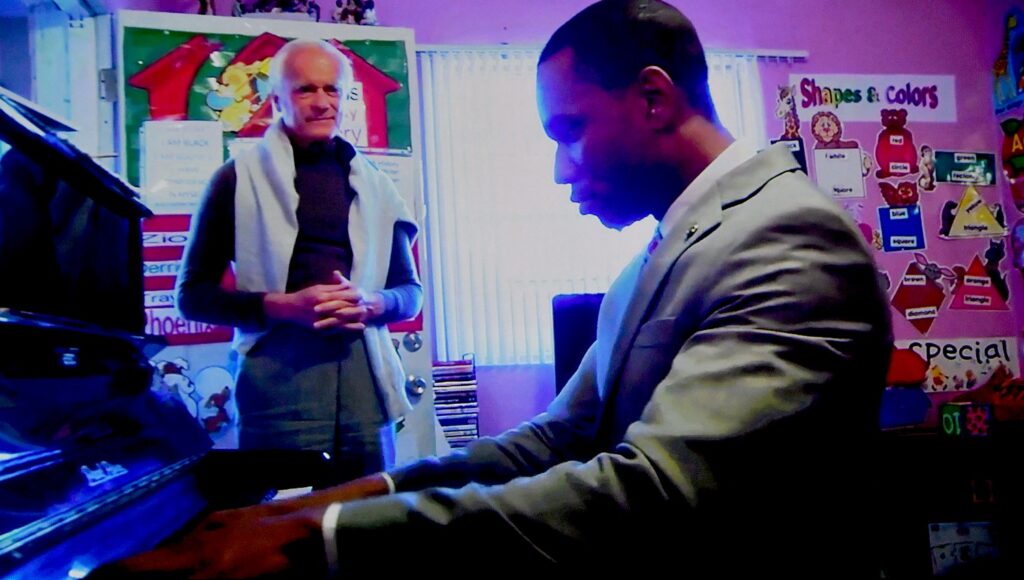 For 63 years the Adrian Awards have spotlighted excellence in hospitality advertising, digital marketing, and public relations. This year's award winners were selected from more than 1,100 entries by senior industry and media experts for the following entry categories: advertising, digital marketing, public relations, and integrated marketing.
Gold Award winners across each category were recognized during the Adrian Awards Dinner Reception, which was co-sponsored by HSMAI, Google, and TravelClick, an Amadeus Company. Platinum winners receive the highest honor among each category's Gold Award winners.
HSMAI's Adrian Awards Gala is featured in BizBash's Top 100 Events in New York. Access this year's event photos to view the winners at the Adrian Awards Dinner Reception and Gala.
For more information about the Adrian Awards, visit www.adrianawards.hsmai.org.
The Hospitality Sales and Marketing Association International (HSMAI) is committed to growing business for hotels and their partners and is the industry's leading advocate for intelligent, sustainable hotel revenue growth. The association provides hotel professionals and their partners with tools, insights, and expertise to fuel sales, inspire marketing, and optimize revenue through programs such as the Marketing Strategy Conference, Adrian Awards, Sales Leader Forum, and HSMAI ROC. Founded in 1927, HSMAI is a membership organization comprising more than 5,000 members worldwide, with 40 chapters in the Americas Region. Connect with HSMAI at hsmai.org, HSMAI Facebook, HSMAI Twitter, and HSMAI YouTube.
_________________________
© 2020 Travel Features Syndicate, a division of Workstyles, Inc. All rights reserved. Visitgoingplacesfarandnear.com, www.huffingtonpost.com/author/karen-rubin, and travelwritersmagazine.com/TravelFeaturesSyndicate/. Blogging at goingplacesnearandfar.wordpress.com and moralcompasstravel.info. Send comments or questions to[email protected]. Tweet @TravelFeatures. 'Like' us at facebook.com/NewsPhotoFeatures