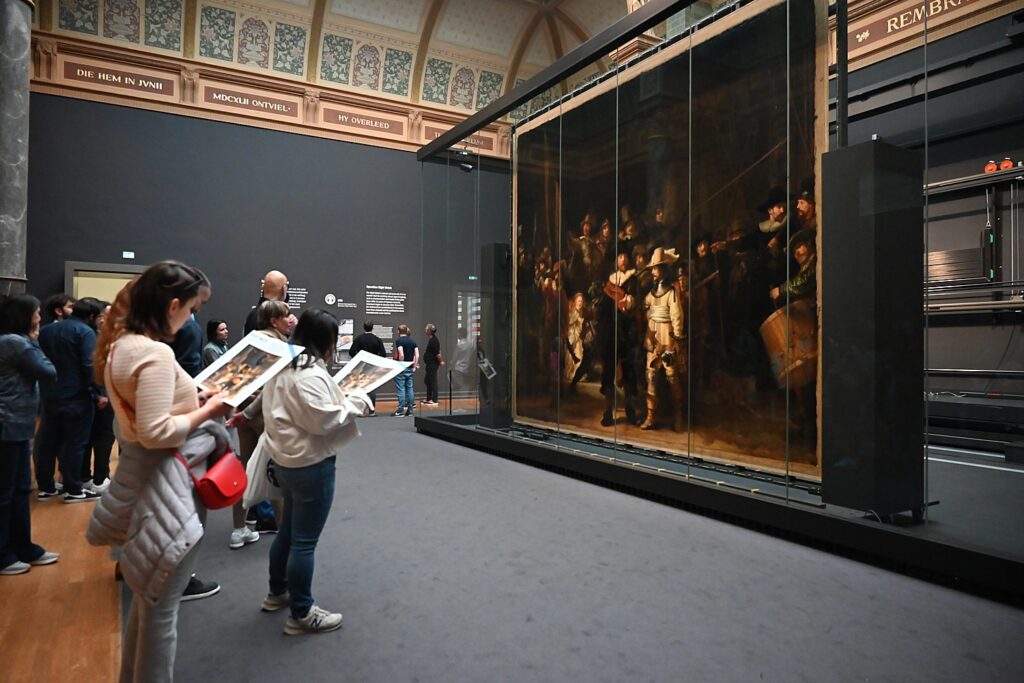 By Karen Rubin, Travel Features Syndicate, goingplacesfarandnear.com
There are many apps and websites to help you get to a destination (skyscanner, kayak, expedia, momondo, googleflights, flighthub, travelocity, cheapflights, flightfinder, hotwire, cheapoair) and apps and websites that help you find a place to stay (hotels.com, booking.com, trivago, agoda, airbnb, vrbo, glampinghub), but which can help you plan what to do when you get there?
Go City
Go City sells passes that let you experience as many attractions as you want in a city at one set price. You can purchase the pass for an unlimited number of visits for the number of days you want to, and use the pass to choose which attractions (museums, etc.) you want to visit, seek out experiences based on whether you are a couple or family traveling, or find "hidden gems". Or you can purchase an "Explorer Pass," that lets you access four or five attractions (you don't have to choose in advance and have 60 days to visit).
In New York City, the Go City pass offers 100 different options in all five boroughs. The two-day all inclusive pass, giving access to as much as you want/can do from among 105 attractions is $134 – regardless of how much the actual attractions charge.
Go City offers 1,500 attractions in over 30 destinations from major metropolises like London and New York to oceanfront oases like Sydney, Cancun and Oahu. Among the newest entrees: Madrid and re-launching Hong Kong. There are also Go City passes to Boston, Philadelphia, Miami, Orlando, San Antonio, San Francisco, San Diego, Chicago; Paris, Dublin, Stockholm, Vienna in Europe; and a growing presence in Asia.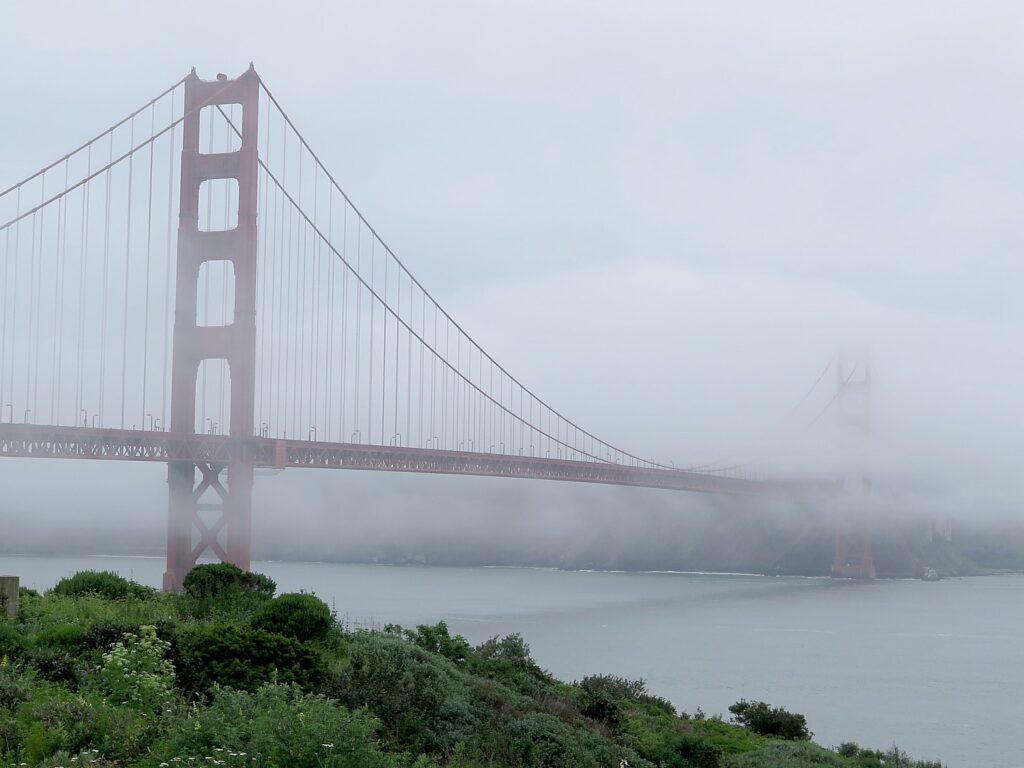 The app is helpful because you can see the full list of attractions, heart/star the ones you are interested in want; it will notify you if the attraction requires advance booking or recommend purchasing the ticket in advance, and you can do that on the app – like a sunset view from an observation deck.
Some cities – like Prague (praguecoolpass.com) and Antwerp (visit.antwerpen.be/en/antwerp-city-pass-en) – offer their own inclusive city pass (highly recommended as we found in Prague), and Go City operates some city programs for them (like London and Paris).
Go City, which began as Smart Destination, then Leisurepass, has been around for 25 years.
In some cases, the pass provides experiences that are exclusive to Go City customers– such as behind the scenes experience to Yankee Stadium– and can give you ideas that you might not have considered – like the Top Observation decks, a Central Park bike rental; an East Village walking tour; a food tour in Williamsburg. The app also provides an interactive map, so that while you are walking around, it can highlight some interesting attraction – like the Whitney Museum – that you might decide to check out, even for a short time (it's included!).
"A lot of people say they did something that wouldn't have otherwise."
It's very likely you will save money if you take full advantage of the pass (the app let's you compare the cost). For example, Top of the Rock costs $43.55 and a one-day pass is $142, so that if you did three other things, it would save money. (I found that the inclusive pass means you can run in and do an attraction if you have an hour or two that otherwise wouldn't be worth the admission price for that amount of time.).
The app also offers sample itineraries, and you can compare the price of going a la carte or purchasing the three-day all-inclusive. Say you do the bus hop on/off sightseeing trip, the Empire State Building, Madam Toussaud's, the Statue of Liberty and the 9/11 Museum, the pass would save 42% off the face-value cost of $218.
Prices are based on adult or child (a family pass is under consideration). And the passes can be sent as a gift.
"A lot of cities have a family friendly option, so teenagers can split off and do their own thing."
More at GoCity.com, 800 887 9103.
TourRadar
TourRadar claims to be the world's first Adventure Booking Platform, where you can effortlessly book private, group, and tailor-made multi-day organized adventures worldwide.
Founded in 2010, TourRadar was among the first to transition multi-day tours to an online marketplace. In 2021, TourRadar introduced the Adventure Booking Platform, connecting travelers, operators, and travel agents to organized tours through one, easy-to-use platform. Whether booking directly with TourRadar.com or through your trusted travel advisor, you can access large and small operators providing a broad spectrum of experiences. TourRadar works with 2,500+ operators to offer 50,000+ adventures in 160+ countries.
It offers a live inventory, so you can book on line at tourradar.com – whether river cruises, biking tours or bird watching, seeing llamas in Colorado, self-guided trips, or if you are planning to go solo.
"There is an artificial intelligence component – a robust search engine," said Lisa Verbeck, head of communications.
Solo trips are now 40% of travelers. "People are traveling on their own independently. We have a department that will put together a curated trip – Italy for a week, wine tasting in Tuscany."
Tourradar's inventory includes everything from big-name operators like Trafalgar, Cosmos, Globus to the smaller specialty companies like Intrepid, river cruises in Europe, hiking, biking, sailing.
"We are an aggregator, an Expedia for multi-day tours."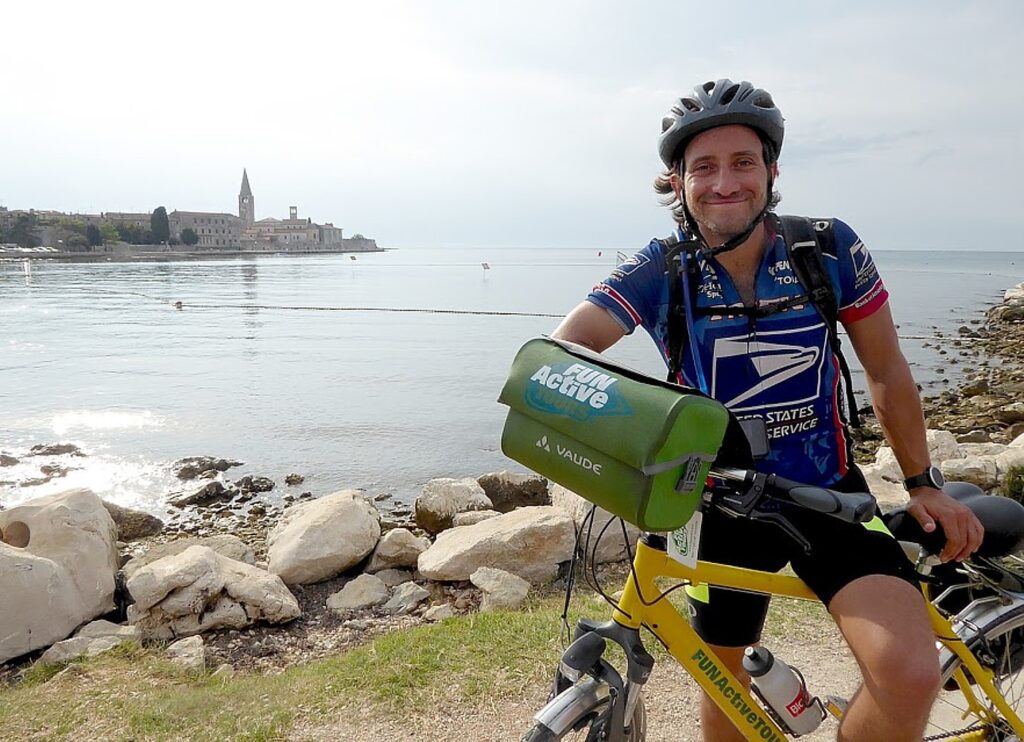 One of the best features is access to a whole category of self-guided trips – for example self-guided bike tours where a tour operator has laid out an itinerary, mapped out the route, booked accommodations (such as inn-to-inn), picks up the luggage each day and delivers to the next inn, but you go at your own pace rather than with a group, guides and support vehicle. It's ideal for couples, families, or your own group of friends.
You can also use TourRadar to customize, tailor or craft a tour especially for you; plan an independent tour; organize a self-drive tour where you take to the open road with car and trip notes, or organize a private tour where you get your own vehicle, your own guide and everything to yourself.
Founded in 2010 in Australia by two Australian brothers, TourRadar is getting 3 million visitors a month – many do their research on the platform, then book with a travel agent, but many book directly on the site.
TourRadar also spotlights deals of the week, home page spotlight tours, discounts like 2-for-1, extra add-ons, and great deals. (www.tourradar.com).
More Sources
Drive an exotic car, learn to fly, rock climb, skydive, bungee jump. Virgin Experience lists some 3000 different experiences in 122 regions from 600 "best in class" partners that their gift card can be applied to (bioluminescent kayak adventure in Tomales Bay, CA; drive a stock car on Thompson Speedway, CT; learn to fly in Mesa, AZ. (www.virginexperience.com)
Whether retracing the Revolution in Paris, diving into the ecology of Venetian canals, or exploring Kyoto's teahouses at twilight, Context Travel offers tours with experts. Context offers personal walking tours in 60 cities across 6 continents. Skip the line and get off-hours access to popular sites in the world's cultural and historical capitals. Tours range from half-day to 7-days plus. Context Travel also offers the "gift of learning" – virtual and in-person sessions with top experts– you can explore the Colosseum with an archaeologist, uncover masterpieces of the Louvre with an art historian, or explore the palaces of Istanbul with an architect — from home, or in person. Gift cards available. (www.contexttravel.com)
TripAdvisor.com is excellent for doing research about what to do, and provides the links to the listings to book. I typically Google "highlights of a visit to…." to get ideas and traveler reviews.
Want to hire your own local guide? ToursbyLocals.com can hook you up with 4,715 guides in 187 countries.
Spafinder.com offers a compendium of resorts, wellness centers and day spas, which you can book (or buy gift card).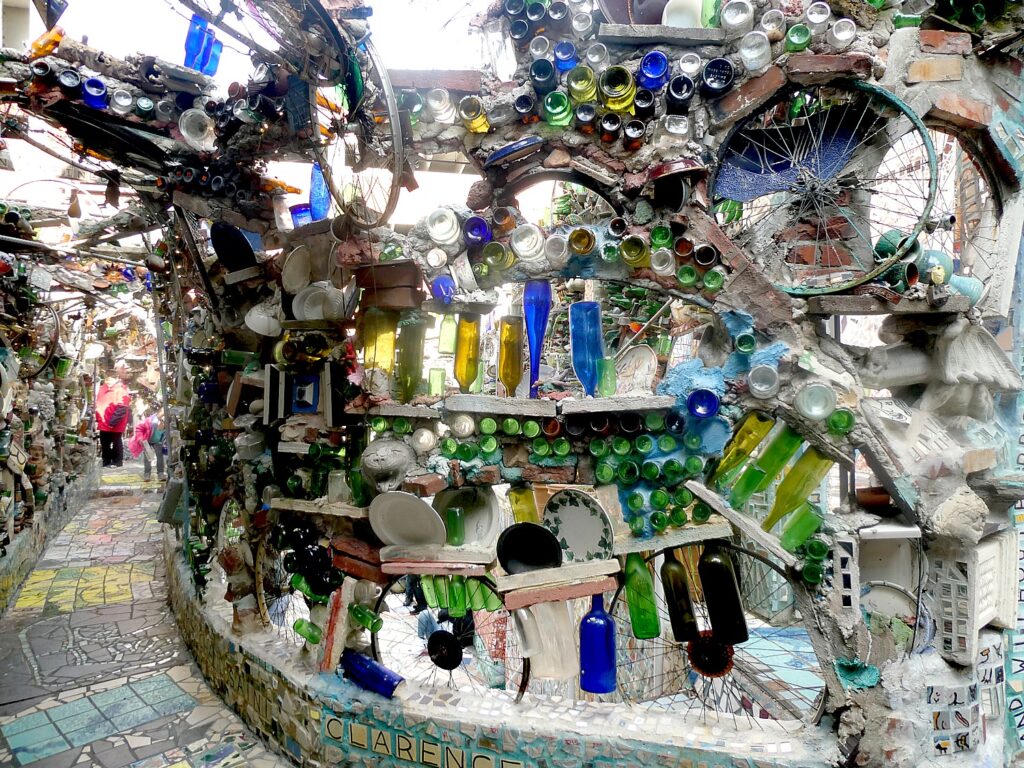 Destination websites also provide listings, links, often suggested itineraries based on interest, and to varying degrees the opportunity to link to sites to book/purchase tickets directly, such as Philadelphia's visitphilly.com, Wilmington/Brandywine's CVB's www.visitwilmingtonde.com and Washington DC's washington.org.
Organizing your own tour and need to get place to place? I find Rome2Rio extremely helpful – you can find local transportation, and then click links to get to the site. Rome2rio searches any city, town, landmark, attraction or address across the globe with thousands of multi-modal routes to easily get you from A to B. It links up to 162,238 train lines via 4594 train operators; 854,876 bus routes via 79,480 bus operators; 12,998 ferries via 4,128 ferry operators; 53,532 flight paths via 1,142 airlines. It also includes schedules, routes and price/fare-ranges.
I used Rome2Rio to figure out a complicated link up from one tour that ended in Porec, Croatia to my next tour that began the same day in Llubjana Slovenia. That's how I found Flixbus in Europe, which is now in North America and Brazil offering inexpensive fares on wonderfully comfortable buses (and now intermodal with trains) with 350,000 daily connections in 2500 destinations in 38 countries (Europe's largest long-distance bus network), and since 2018, train connections and intermodal travel options. Flixbus now even offers trip ideas. (https://www.flixbus.com/discover)
I also used Rome2Rio to find local train connections and book my ticket on raileurope.com from Berlin where I ended a CroisiEurope river cruise, to Bruges to start a BoatBike tour.
Life Rewards
Imagine you have booked a really expensive luxury hotel stay at a premium rate during a major event – think Oscars, World Series, Superbowl – and you find you can't attend after all and the room can't be cancelled for a refund. Well, a new online travel service, Life Rewards, for the first time ever will facilitate the sale to someone else, and you may even score a profit on the deal. The travel tech company plans soon to make it possible to resell airline tickets.
Life Rewards seeks to be the next big thing in travel, an alternative to other online hotel and airline booking services (OTAs) but with this twist: the ability to resell, much the way people sell NFTs (digital assets), shaking up things the same way as Priceline's audacious travel auction program did (LIFE Rewards' founder and CEO Eduardo Ibañez, was Priceline's Chief Scientist). Life Rewards's fee is 2% from both the buyer and the seller.
Life Rewards claims it will be the first online booking platform to make large volumes of hotel bookings available for trading on secondary markets, just as baseball or Broadway tickets are today. By creating liquidity in bookings, both hotels and travelers will get more flexibility and an improved booking experience, the company maintains. Users can pay via credit, debit card and (no surprise) crypto currency.
Based on AI (artificial intelligence) that services a large online travel agency, LIFE also offers discounted prices and negotiated rates for hotels globally.
Life Rewards hopes to become the next thing in travel bookings by embracing cutting edge AI and blockchain technologies, it is also going old school: travelers who pay an annual $500 membership fee can access a network of (human) concierges who can help plan, arrange and book what happens at the destination – opera tickets, a Michelin-starred restaurant, excursions – your "admin" of travel.
Using NFTs to digitize your hotel reservations and events bookings will enable travelers who want access to hotels and events that are sold out on the primary market to find bookings on a secondary market. If travelers are unable to go-away, they can re-sell, much like a concert ticket. Or if a hotel is sold out and someone wants to stay there specifically, one can still work a deal out with someone else who owns a room night. A two-way marketplace for travel makes it all possible. Hotels and travelers get more flexibility and an improved booking experience by creating liquidity in bookings.
"Travel and entertainment are ripe for disruption by the blockchain, which enables travel reservations and event tickets to be tokenized and traded securely and seamlessly," said Ibañez, who launched the web-based travel platform in December.
The company insists the reselling will not run afoul of laws prohibiting scalping tickets and that hotels will be amenable to someone reserving a room at $500 and reselling it at $1000 – because it is more important to have a high occupancy rate in the bag and not worry about an unsold room or one that it would have to heavily discount to fill.
How to get around the security involved in booking an airline ticket? The agency will reserve the seat and lock in the fare, but hold back the actual reservation until 24 hours before the flight.
More information at https://LifeRewards.ai/
______________________
© 2023 Travel Features Syndicate, a division of Workstyles, Inc. All rights reserved. Visit goingplacesfarandnear.com, www.huffingtonpost.com/author/karen-rubin, and travelwritersmagazine.com/TravelFeaturesSyndicate/. Blogging at goingplacesnearandfar.wordpress.com and moralcompasstravel.info. Visit instagram.com/going_places_far_and_near and instagram.com/bigbackpacktraveler/ Send comments or questions to [email protected]. Tweet @TravelFeatures. 'Like' us at facebook.com/KarenBRubin