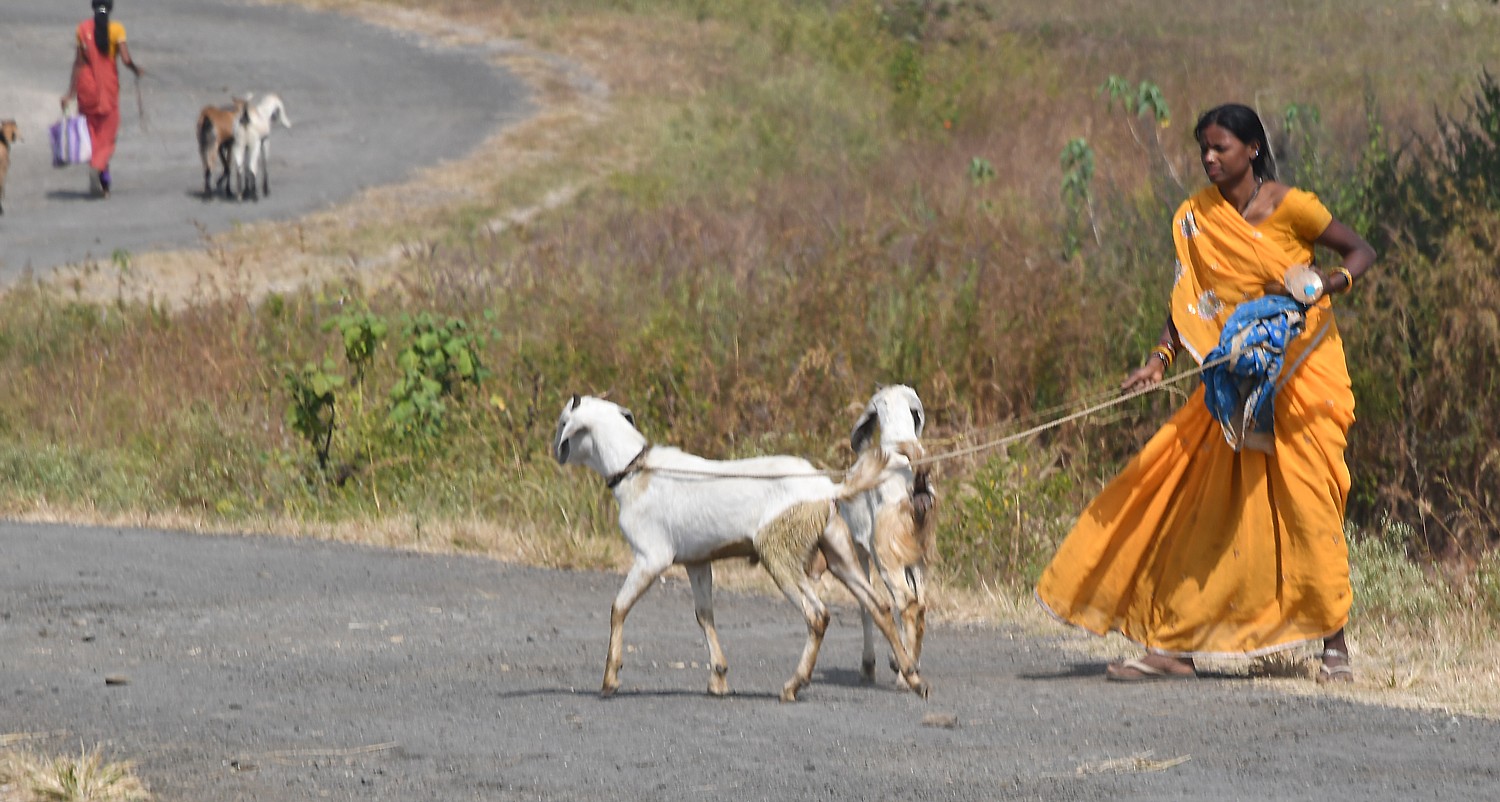 By Karen Rubin, Travel Features Syndicate, goingplacesfarandnear.com
On January 10, 2018, the Department of State launched changes in how information is shared with U.S. travelers, replacing Travel Alerts and Warnings for countries that warrant them to a new system where every country has a Travel Advisory with a level ranging from 1 to 4.  The advisories are hosted in a redesigned hub for traveler information, travel.state.gov.
"These changes are intended to provide U.S. citizens with clear, timely, and reliable safety and security information worldwide," the State Department stated in a press advisory.
Level 1 – Exercise Normal Precautions: This is the lowest advisory level for safety and security risk. There is some risk in any international travel. Conditions in other countries may differ from those in the United States and may change at any time.
Level 2 – Exercise Increased Caution: Be aware of heightened risks to safety and security. The Department of State provides additional advice for travelers in these areas in the Travel Advisory. Conditions in any country may change at any time.
Level 3 – Reconsider Travel: Avoid travel due to serious risks to safety and security. The Department of State provides additional advice for travelers in these areas in the Travel Advisory. Conditions in any country may change at any time.
Level 4 – Do Not Travel: This is the highest advisory level due to greater likelihood of life-threatening risks. During an emergency, the U.S. government may have very limited ability to provide assistance. The Department of State advises that U.S. citizens not travel to the country or leave as soon as it is safe to do so. The Department of State provides additional advice for travelers in these areas in the Travel Advisory. Conditions in any country may change at any time.
The Travel Advisories for each country replace previous Travel Warnings and Travel Alerts. While the State Department will issue an overall Travel Advisory level for every country, levels of advice may vary for specific locations or areas within a country. For instance, U.S. citizens may be advised to "Exercise Increased Caution" (Level 2) in a country, but to "Reconsider Travel" (Level 3) to a particular area within the country. Detailed Travel Advisories also will provide clear reasons for the level assigned, using established risk indicators, and offer specific advice to U.S. citizens who choose to travel there:
C – Crime: Widespread violent or organized crime is present in areas of the country. Local law enforcement may have limited ability to respond to serious crimes.
T – Terrorism: Terrorist attacks have occurred and/or specific threats against civilians, groups, or other targets may exist.
U – Civil Unrest: Political, economic, religious, and/or ethnic instability exists and may cause violence, major disruptions, and/or safety risks.
H – Health: Health risks, including current disease outbreaks or a crisis that disrupts a country's medical infrastructure, are present. The issuance of a Centers for Disease Control Travel Notice may be a factor.
N – Natural Disaster: A natural disaster, or its aftermath, poses danger.
E – Time-limited Event: A short-term event, such as an election, sporting event, or other incident that may pose a safety risk.
O – Other: There are potential risks not covered by previous risk indicators. Read the country's Travel Advisory for details.
The State Department stated it will review and update each Travel Advisory as needed, based on changes to security and safety information. Additionally, U.S. embassies and consulates will now issue Alerts to replace the current Emergency Messages and Security Messages. Alerts will inform U.S. citizens of specific safety and security concerns in a country, such as demonstrations, crime trends, and weather events.
Revamped Website, Travel.State.Gov
The Department's newly-redesigned hub for traveler information,travel.state.gov, will host all Travel Advisories, recent Alerts issued for each country, and an interactive map in mobile friendly formats.
Country pages on the site will continue to include all travel information currently available, including details about entry/exit requirements, local laws and customs, health conditions, transportation, and other relevant topics.
To receive security and other important updates while traveling, U.S. citizens can enroll their travel plans in the Smart Traveler Enrollment Program (step.state.gov), and follow on Twitter (@travelgov) and Facebook (facebook.com/travelgov).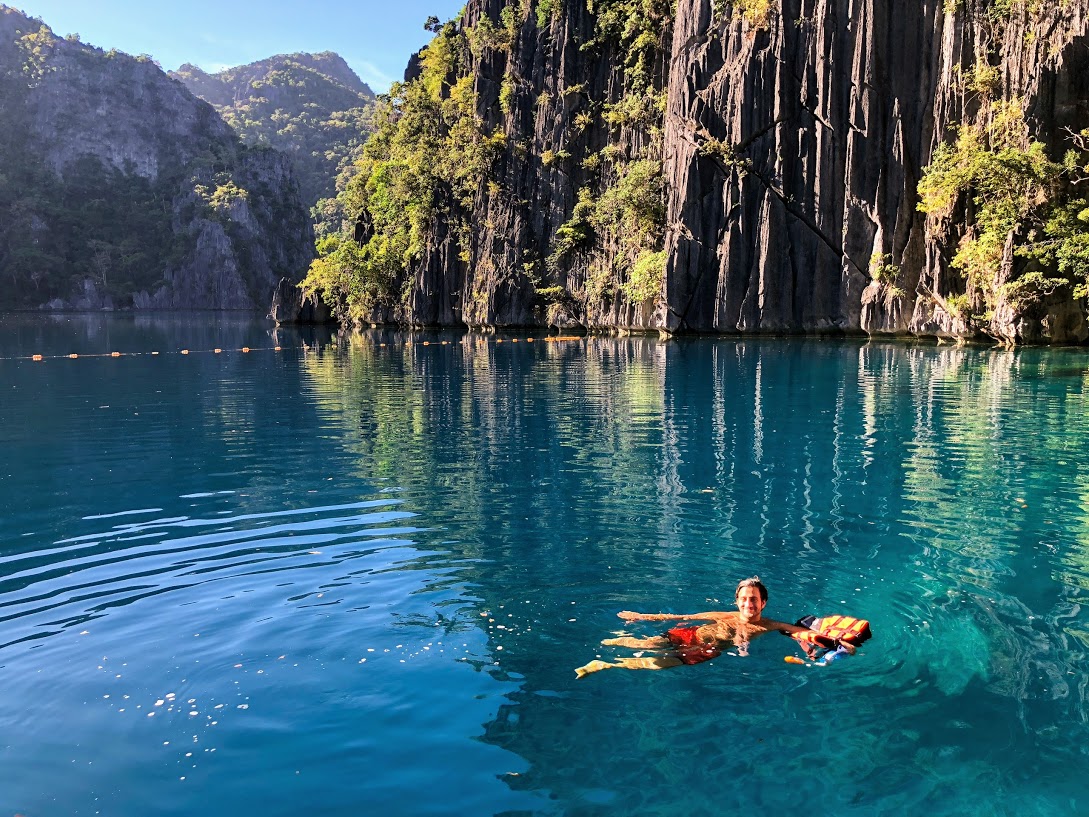 We posed additional questions to a spokesperson for the Department's Bureau of Consular Affairs:
How was the new Travel Advisory system created? How has it been received by travel professionals and travelers?
"Over the past year, we received feedback about our consular safety and security messaging from State Department colleagues throughout the world and from our many outreach activities to the public and other government stakeholders.  This feedback helped us tailor our new Travel Advisories to the information travelers need most.
"The revisions to consular safety and security messaging improve the Department's ability to inform the public in an efficient and comprehensive manner.  Information is easier to find, understand, and use. Travel Advisories ensure U.S. citizens receive important advice for every country, applying a consistent worldwide standard."
"Our goal was to improve our communications with U.S. citizen travelers to provide clear, timely, and reliable safety and security information worldwide. So far, the feedback was been positive.
"One thing I'd point out: it's important to read the full Travel Advisory for the country your visiting.  In some cases, we have different Advisory levels for different parts of the country.  Mexico, for example, is a Travel Advisory Level 2 – Exercise Increased Caution, but some areas of Mexico are Level 3 and 4.  So it's important to read each Advisory carefully."
How do you determine the overall level for a country?
"We consider many factors to determine the Travel Advisory level for each country, including crime, terrorist activity, civil unrest, health, natural disaster/weather,  and current events.  We clearly explain the reason for the Travel Advisory level and describe the safety and security concerns.
"The information used to formulate Travel Advisories is collected from a range of sources, such as crime statistics and other information that is publicly available, information gathered from U.S. government sources, as well as assessments by our embassies and consulates.  Travel Advisories also take into account decisions made to protect the security of U.S. government personnel overseas and ensure that U.S. citizens receive appropriate security information.
"This analysis is undertaken without regard to bilateral political or economic considerations.  Travel Advisories represent our commitment to protect U.S. citizens traveling  and residing abroad by providing them important safety and security information.
"Travel Advisories are based on safety and security conditions that could affect the lives and interests of U.S. citizens abroad, not on political considerations."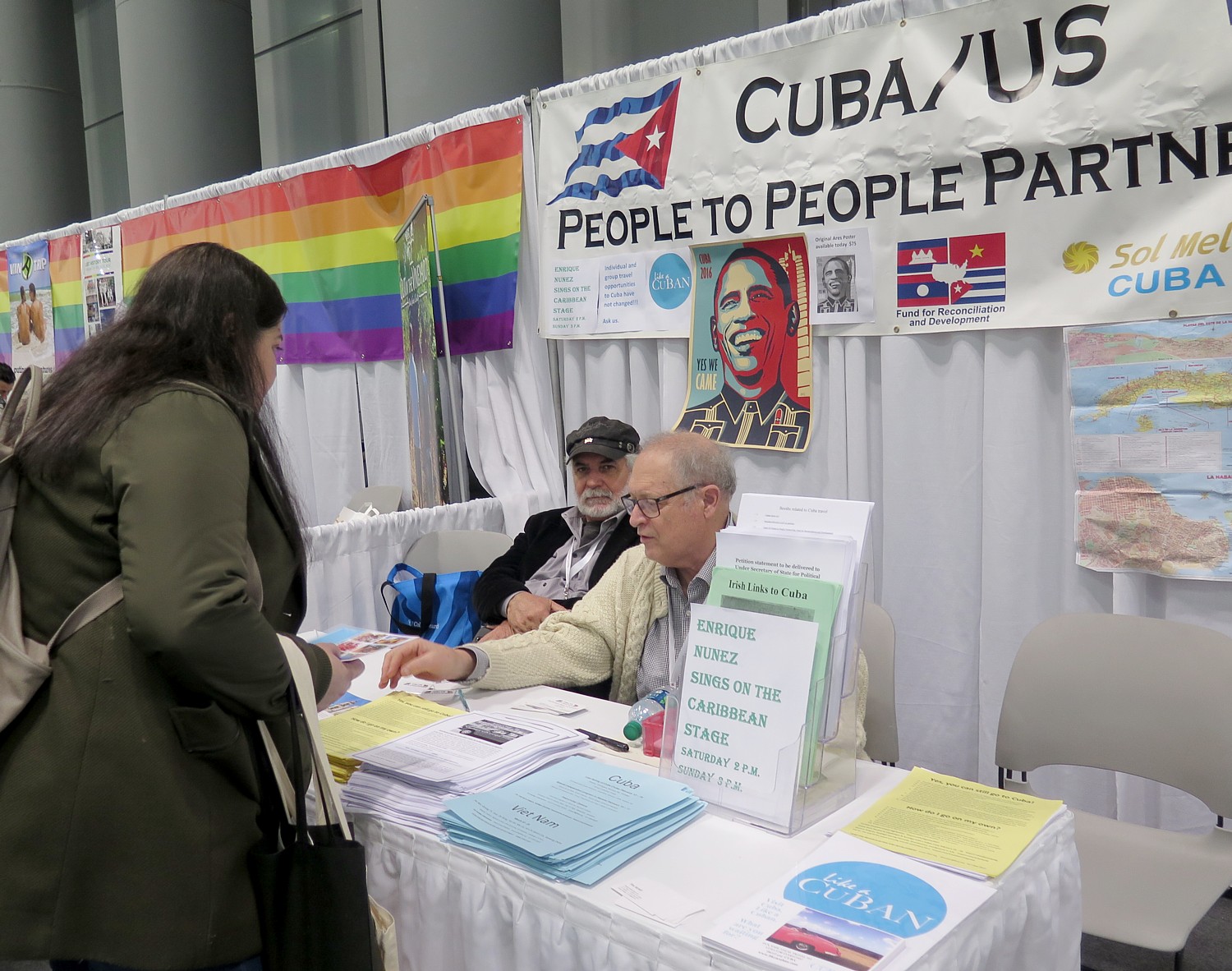 During the Obama administration there was an attempt to make it easier for travelers to come into US. How has the Trump Administration changed the way visitors are treated? Travel into the US from abroad is down 4-6% in 2017 – an otherwise a banner year for international travel – which is estimated to cost the US economy $4.5 billion and the loss of 40,000 jobs. Is this something the State Dept is concerned about?
"The Department of State remains committed to efficiently processing applications for legitimate travel to the United States.
"At the same time, every visa decision is a national security decision, and we must ensure that applicants do not pose a security risk to the United States.   We have never hesitated to spend additional time evaluating visa applications to this end.
"However, we do recognize the importance of international travel and tourism to the U.S. Economy. 75.6 million visitors traveled to the United States in 2016.  These visitors spent $244.7 billion and supported 1.2 million jobs here in the United States in 2016.  The U.S. travel industry (international and domestic) is a substantial component of U.S. GDP and employment, contributing $1.6 trillion in economic activity.
"Together with other agencies, we are in contact with industry groups and work with them regularly to discuss concerns and opportunities."
Some 15 countries around the world have travel alerts about travel to the United States because of gun violence. Can you comment?

"Our responsibility is to provide information for U.S. citizens traveling overseas.  We're aware that some countries have their own travel alerts, including regarding the United States, but we'd have to refer you to those countries for information on how they develop their alerts."
During the Obama Administration, there also were programs to facilitate and encourage young people to travel abroad, take foreign internships, join programs like Peace Corps, coordinated through the State Department. Can you comment on such programs under the Trump Administration? 
"Again this year, the Open Doors student mobility numbers showed an increase in American students studying abroad, topping more than 325,000 American students in academic year 2015/16. Increasingly, U.S. colleges and universities are making study abroad an integral component of the higher education experience for Americans.  And more U.S. students than ever before are taking advantage of study abroad opportunities in a wide range of countries.
"To help facilitate this growth, the State Department launched the U.S. Study Abroad Office in 2015 with the goal of further increasing and diversifying U.S. participation in study abroad, including diversity of study, geographic representation and diversity of institutional types, as well as diversity of study abroad destinations around the globe. We work with U.S. and foreign institutions to expand opportunities and highlight the value of studying abroad. Our Benjamin A. Gilman Scholarship Program increases participation in study abroad by providing resources to federal Pell grants recipients, and Critical Language Scholarship Programs provide training in over a dozen foreign languages critical to U.S. foreign policy priorities.
"Study abroad helps students understand the perspectives and values of others, enabling them to succeed in our diverse workplaces, communities and educational institutions. The State Department supports American colleges and universities in their efforts to increase study abroad. You can find more here: https://studyabroad.state.gov."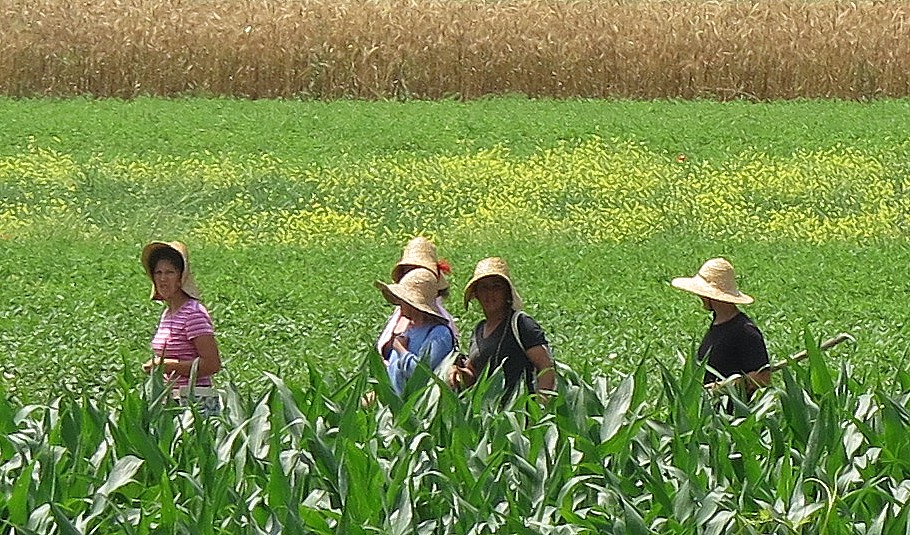 What is the position from the State Department about the benefit of international travel – Americans going abroad and foreigners visiting the US – in terms of fostering people-to-people understanding?
"All of us who work in this field know how vital exchange programs and international study is to our shared future. It is one of the key means for the next generation of global leaders to gain the knowledge and skills they need to succeed in our global economy, foster progress in our societies, and address shared challenges.
"When people go abroad, they make connections that broaden their worldview.  They become part of an international network of individuals with the shared experience of navigating new and unfamiliar languages, cultures and institutions, as they gain knowledge and develop resourcefulness and critical thinking skills. This experience is especially crucial for young people who will increasingly compete and interact in an interconnected world.
"The State Department sponsors exchange programs to increase mutual understanding and respect between the people of the United States and the people of other countries, as a goal of U.S. foreign policy.  These include the International Visitor Leadership Program and Fulbright Program, our flagship exchanges, the Benjamin A. Gilman International Scholarship Program, Critical Language Scholarships, high school exchanges, as well as support for the global network of EducationUSA educational advising centers that provides information on U.S. study to international students worldwide."
See also:
New York Times Travel Show: American Travelers Resilient In Face of Crises
New York Times Travel Show: Despite Trump Policy, Americans CAN Travel to Cuba!
_____________________________
© 2018 Travel Features Syndicate, a division of Workstyles, Inc. All rights reserved. Visit goingplacesfarandnear.com,  www.huffingtonpost.com/author/karen-rubin , and travelwritersmagazine.com/TravelFeaturesSyndicate/. Blogging at goingplacesnearandfar.wordpress.com and moralcompasstravel.info. Send comments or questions to [email protected]. Tweet @TravelFeatures. 'Like' us at facebook.com/NewsPhotoFeatures