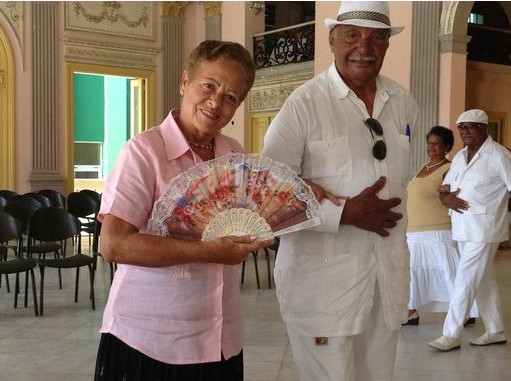 By Karen Rubin, Travel Features Syndicate, goingplacesfarandnear.com
After President Obama threw down barriers for Americans to travel to Cuba, the island nation saw a surge in tourism – US airlines launched new flights, cruiselines set up calls, and hotel companies were looking to build. Then the Trump Administration reversed the Obama policy, creating confusion about Americans' ability to travel, which even travel professionals say they are having a hard time deciphering.
"Tourist travel to Cuba remains prohibited. You must obtain a license from the Department of Treasury or your travel must fall into one of 12 categories of authorized travel," a spokesman for the US Department of State said.
"Travel to Cuba is regulated by the Office of Foreign Assets Control (OFAC) of the U.S. Department of the Treasury. Anyone located in the United States, regardless of citizenship and nationality, must comply with these regulations. Individuals seeking to travel to Cuba are not required to obtain licenses from OFAC if their travel is covered by a general license. If travel is not covered by a general license, you must seek OFAC authorization in the form of a specific license. Travelers who fail to comply with regulations may face penalties and criminal prosecution." See the Department of Treasury webpage; also OFAC's FAQl:
https://www.treasury.gov/resource-center/sanctions/Programs/Documents/cuba_faqs_new.pdf
The Department of State also has a travel advisory on Cuba at its travel.state.gov site. "Reconsider travel to Cuba due to health attacks directed at U.S. Embassy Havana employees."
The change in policy specifically impacts independent travelers' ability to visit under a broad People to People policy without joining some kind of licensed group – which those who have been advocating for opening travel to Cuba for decades say is not a surmountable problem.
Meanwhile, cruise lines like Norwegian are still coming in and even benefiting from the restrictions. "All of our ships are covered under People to People provisions," Andy Stuart, president and CEO of Norwegian Cruise Line, said at the New York Times Travel Show industry panel. "The fact we are still going, added capacity, tells the story that this is fantastic way to visit, There is still pent-up demand. We have doubled capacity –we have the two largest ships that can sail into Havana harbor. We are excited about it. We have to get the word out that Americans can still go to Cuba."
But USA-Cuba travel professionals argue that the Trump policy is only a blip that can easily be overcome by anyone who is interested in visiting.
"Yes You Can Still Go to Cuba!"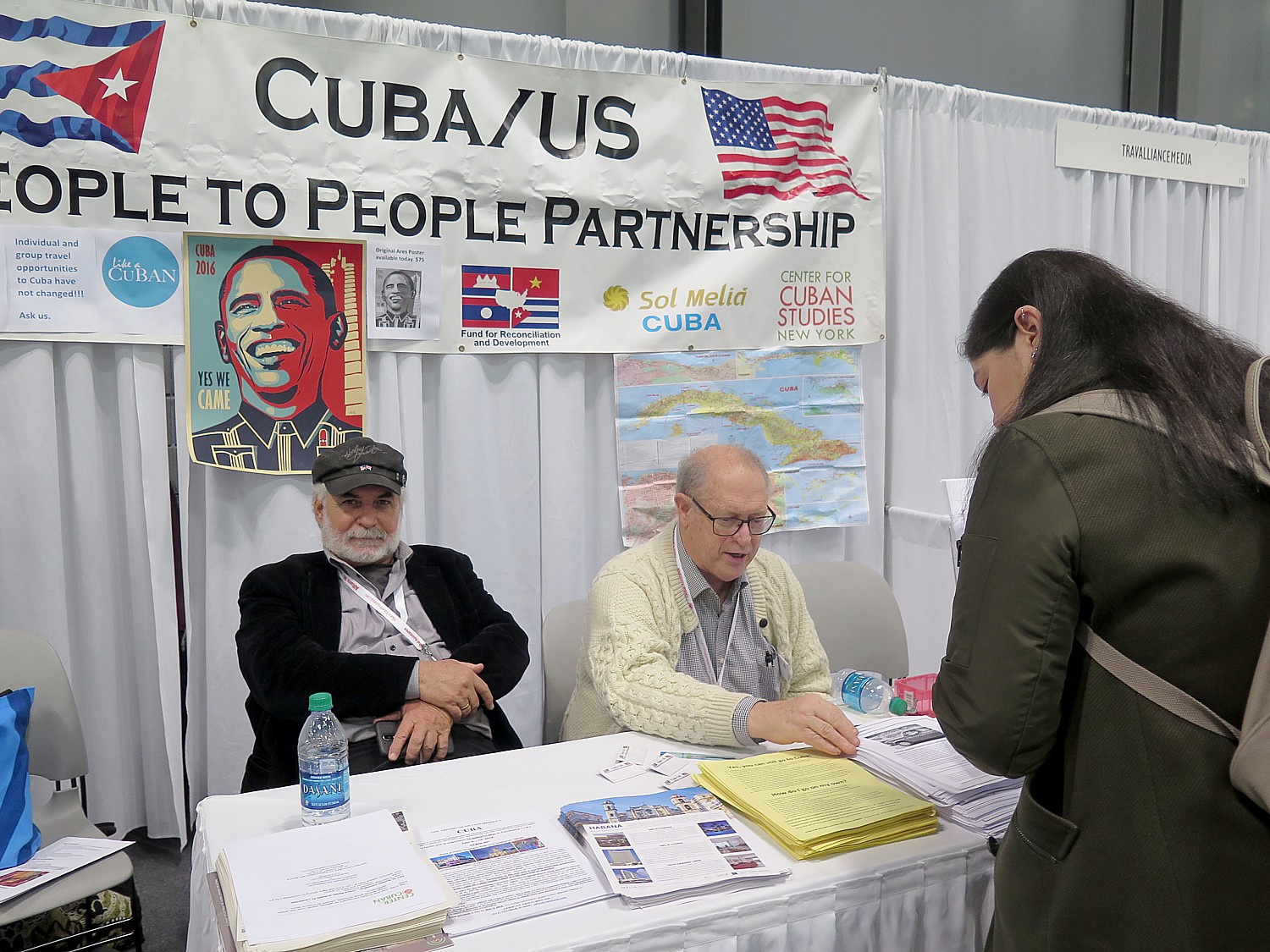 Despite Trump's hard-line speech to shut down relations with Cuba last June in Miami, Americans can still travel to Cuba.
"All types of purposeful travel authorized by the Obama Administration remain legal," stated John McAuliff, Executive Director & Founder of the Fund for Reconciliation and Development (www.ffrd.org).
Travel with groups and on cruises are unaffected by the policy.
"Even hotel restrictions have a legal work-around," he maintains.
Independent travel by individuals, families and friends is also largely unchanged but now falls under the re-written license category of "Support for the Cuban People" instead of "People to People."
The withdrawal of 60 percent of US diplomats in October was connected to a still unexplained medical problem that affected only US and Canadian diplomats. "It is totally unknown what happened and who is responsible, but the goal of cooling relations succeeded." On the other hand, Canada did not withdraw its diplomats.
"There has not been a single confirmed case of similar health symptoms from the 4 million visitors to Cuba last year, including 650,000 Americans. No other country has issued any kind of health advisory.
Indeed, the International Tourism Fair in Madrid recently judged Cuba "Safest Destination in the World."
The State Department, under internal rules, issued a Travel Warning because with the reduced staff, it could not provide the normal level of citizen services.
Those who want to travel to Cuba on their own can. Here are tips:
Book a ticket nonstop on JetBlue from JFK or United from Newark (about $300).
Select "Support for the Cuban People" as the type of travel you are undertaking.
Use AirBnB to reserve a room or an apartment (known as casa particular) from a private owner.
You can dine in a private restaurant (paladar).
You can buy handicrafts and other items from self-employed shop keepers (cuenta propistas). (The Trump Administration was hysterical about Americans traveling to Cuba because tourism dollars, they say, support the military state and maintain the Communist regime.)
You can hire a guide privately, such as Enrique Nunez, an art historian, singer-songwriter, artistic director and 'lecturer on wheels" who drives you around in an old Soviet Lada ("The Car of the Cuban Survivor"; [email protected].)
As much as possible, use private taxis, which are also available for travel between cities.
"Whatever you do, wherever you go, be intentional and responsible that your goal is 'a full-time schedule of activities that enhance contact with the Cuban people…and that result in meaningful interactions with individuals in Cuba'." (What that means is up to you.)
Keep a journal or list of your "meaningful interactions" for five years.
Some two dozen travel entities were at the New York Times Travel Show with services related to Cuba travel, including Cuba/US People to People Partnership, Fund for Reconciliation & Development; Cuban Guru, LLC; Intrepid Travel; Access Trips Culinary Tours; Celestyal Cruises; New York Times Journeys; REI Adventures; Norwegian Cruise Line/Crown Cruise Vacations; International Expeditions; Intrepid Travel; Diving Unlimited International; smarTours; Dream Yacht Charter; Wild Frontiers; African Ventures.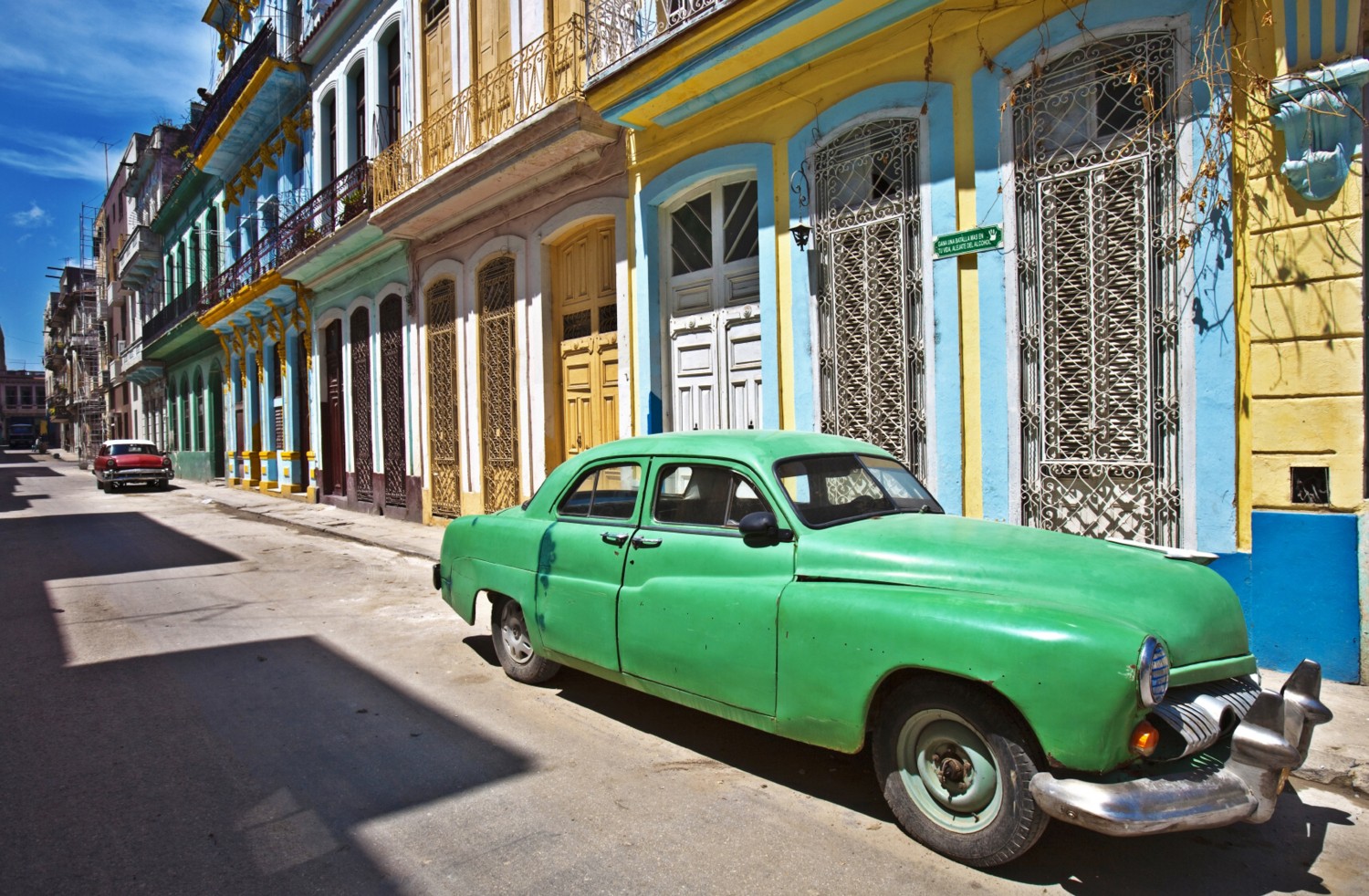 McAuliff advises that the best, most economical group tour for Americans to get an overview of Cuba is on a fully inclusive one week cruise offered by Celestyal. Now in its fifth year, the cruise departs from Havana or Montego Bay, Jamaica, and visits three ports in distinctive regions: Santiago, Havana and Cienfuegos. (Passengers boarding in Havana have the option of creating their own program before or after the cruise.)
"A unique feature is that more than 60 Cubans are with you for the whole voyage including lecturers from the University of Havana, musicians, dancers, animators, chefs, waiters, and room attendants."
FFRD is circulating a petition to Under Secretary of State for Political Affairs thomas Shannon, Donald Trump, House members and Senators:
"We urge the State Department to immediately rescind its politically motivated Travel Warning on Cuba and suspension of issuing US visitor and migrant visas in Havana.
"The freedom of independent and group travel to Cuba by all US citizens must also be protected by regulation and by law."
To sign: http://tinyurl.com/travelwarningcuba.
For more information, visit Fund for Reconciliation and Development, 917-859-9025, [email protected], www.ffrd.org. See current US government regulations at tinyurl.com/regsnov2017.
See also:
State Department Implements New Travel Advisory System, New Info Hub for US Travelers
New York Times Travel Show: American Travelers Resilient In Face of Crises
_____________________________
© 2018 Travel Features Syndicate, a division of Workstyles, Inc. All rights reserved. Visit goingplacesfarandnear.com,  www.huffingtonpost.com/author/karen-rubin , and travelwritersmagazine.com/TravelFeaturesSyndicate/. Blogging at goingplacesnearandfar.wordpress.com and moralcompasstravel.info. Send comments or questions to [email protected]. Tweet @TravelFeatures. 'Like' us at facebook.com/NewsPhotoFeatures