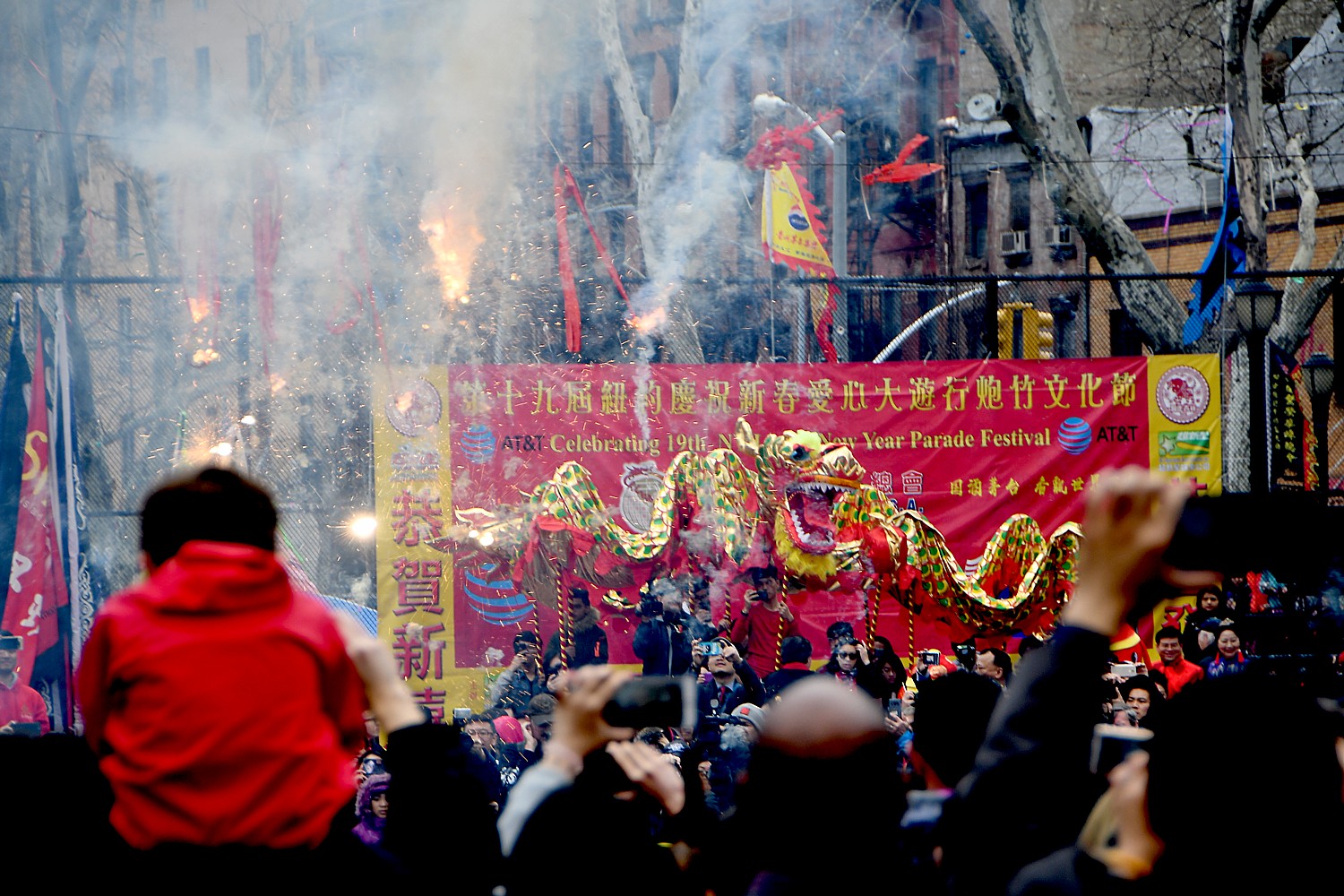 By Karen Rubin, Travel Features Syndicate, goingplacesfarandnear.com
The 2018 Lunar New Year festivities got underway in Chinatown, in Lower Manhattan, with the traditional Firecracker Ceremony and Festival to welcome the Year of the Dog. Thousands lined Sara d. Roosevelt Park on Friday, February 16, to be thrilled as some 600,000 explosions were set off to ward off bad spirits.
Along the warren of streets through Chinatown you could see groups of lion dancers  – performers who mimic a lion's movements in a lion costume to bring good luck and fortune – entreating shopkeepers and celebrants for treats and tips.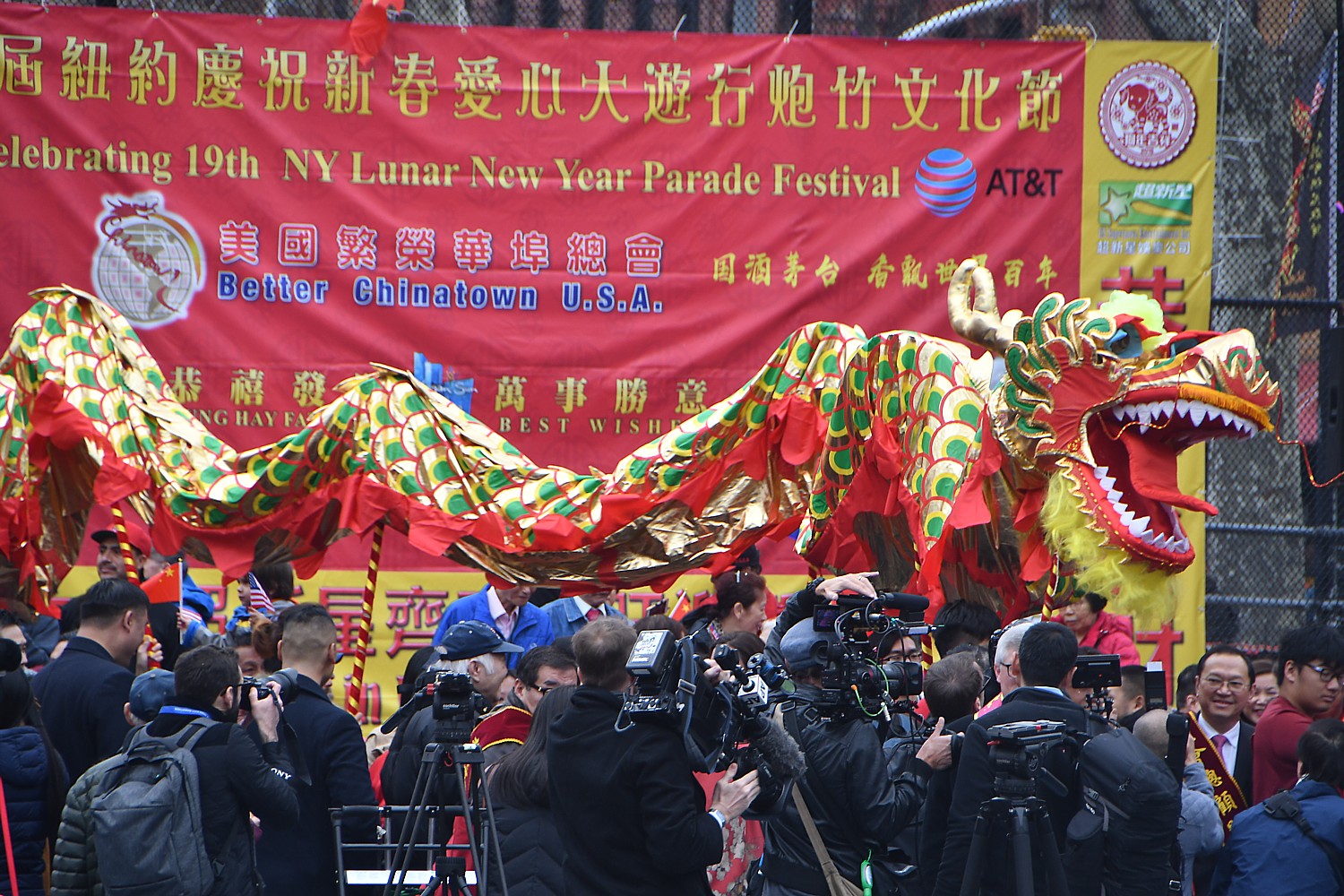 At the Lunar New Year, Chinatown becomes a fantastic street party with vendors, food and festivities, and heritage and ancient traditions on view: decorations like lanterns feature the color red which is a symbol of good luck in Chinese culture; many wear traditional Chinese costumes with colorful silks to represent joy and good fortune. Many visit Chinese temples to pray for good luck and burn incense sticks.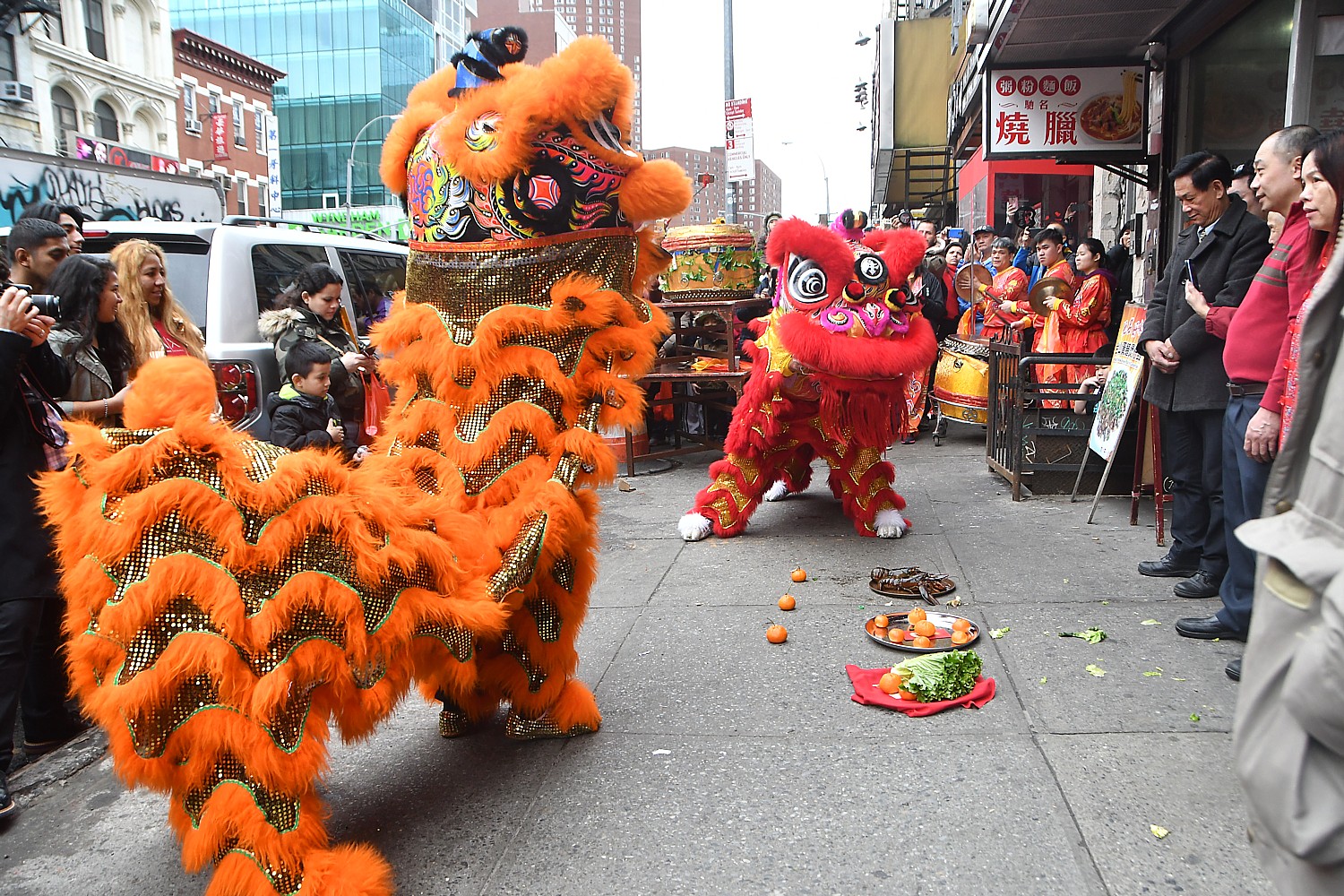 The celebrations conclude with a fabulous Lunar New Year Parade through Chinatown on Sunday, February 25, beginning at noon, a colorful pan-Asian procession that incorporates Chinese, Korean, Japanese, Vietnamese, Taiwanese, Malaysian, and even Hispanic floats and cultural performances. Arrive early to snag a good spot. Some half-million people line the route.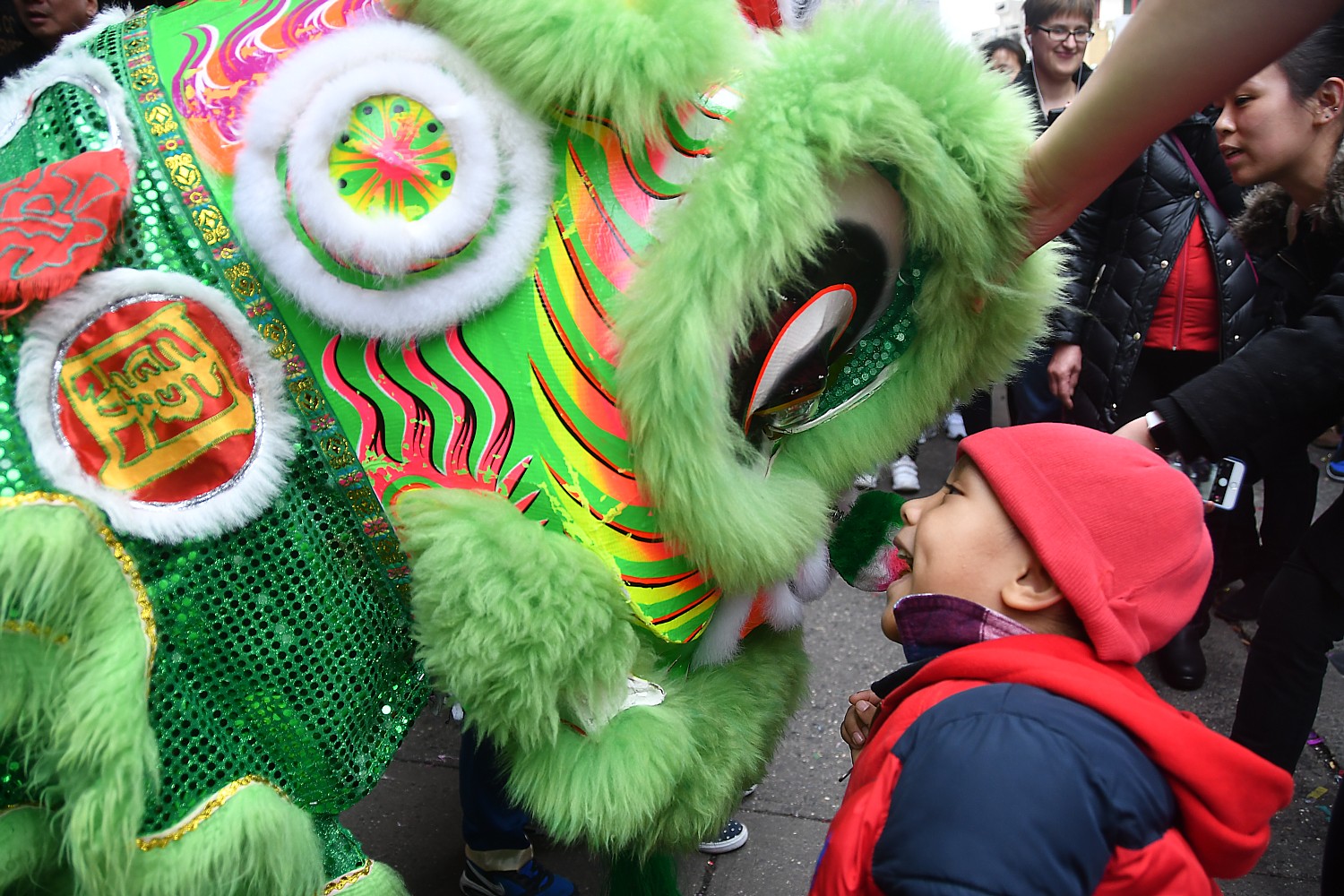 Through the 10 days of celebration, people honor household and heavenly deities, as well as their ancestors, and devote the holiday as a time for family to come together. Children expect get treats.
"Lunar New Year is the liveliest and most important celebration in Chinese culture and Chinatown is the place to experience it!
New York City's Chinatown, two square miles in lower east side of Manhattan, is the largest Chinatown in the United States and the site of the largest concentration of Chinese in the western hemisphere. Manhattan's Chinatown is also one of the oldest ethnic Chinese communities outside of Asia.
More highlights: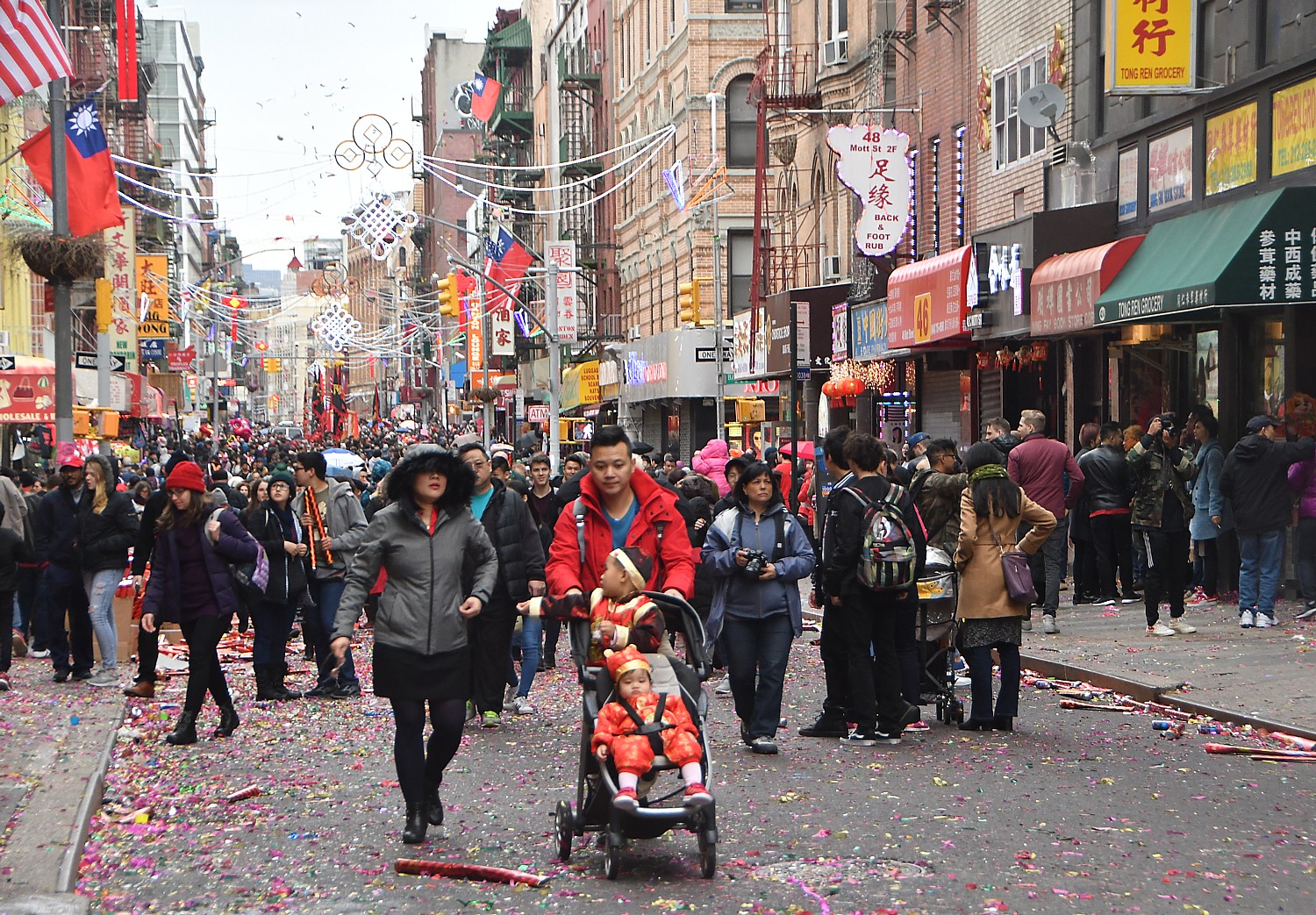 Lunar New Year's festivities in New York City's Chinatown © Karen Rubin/ goingplacesfarandnear.com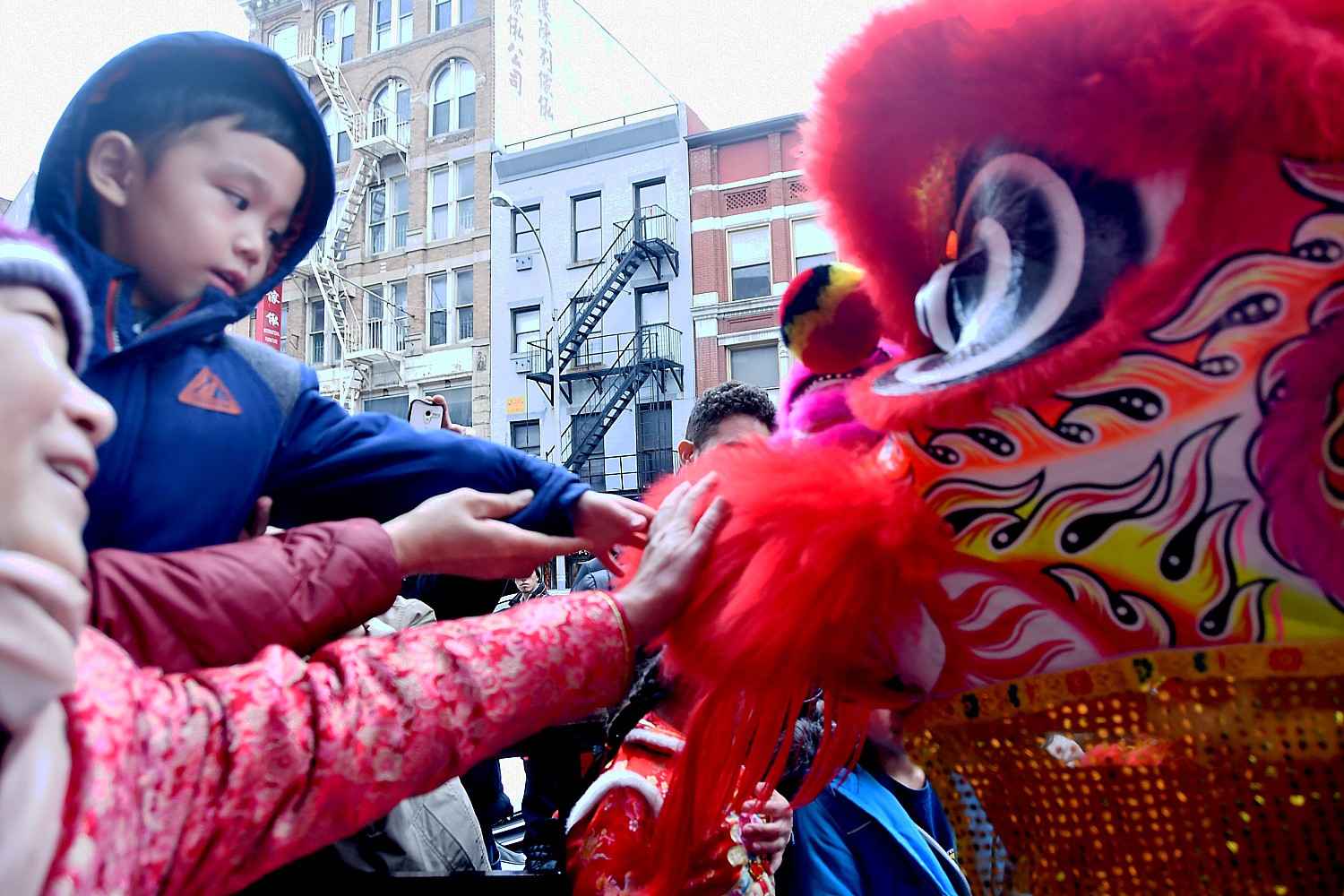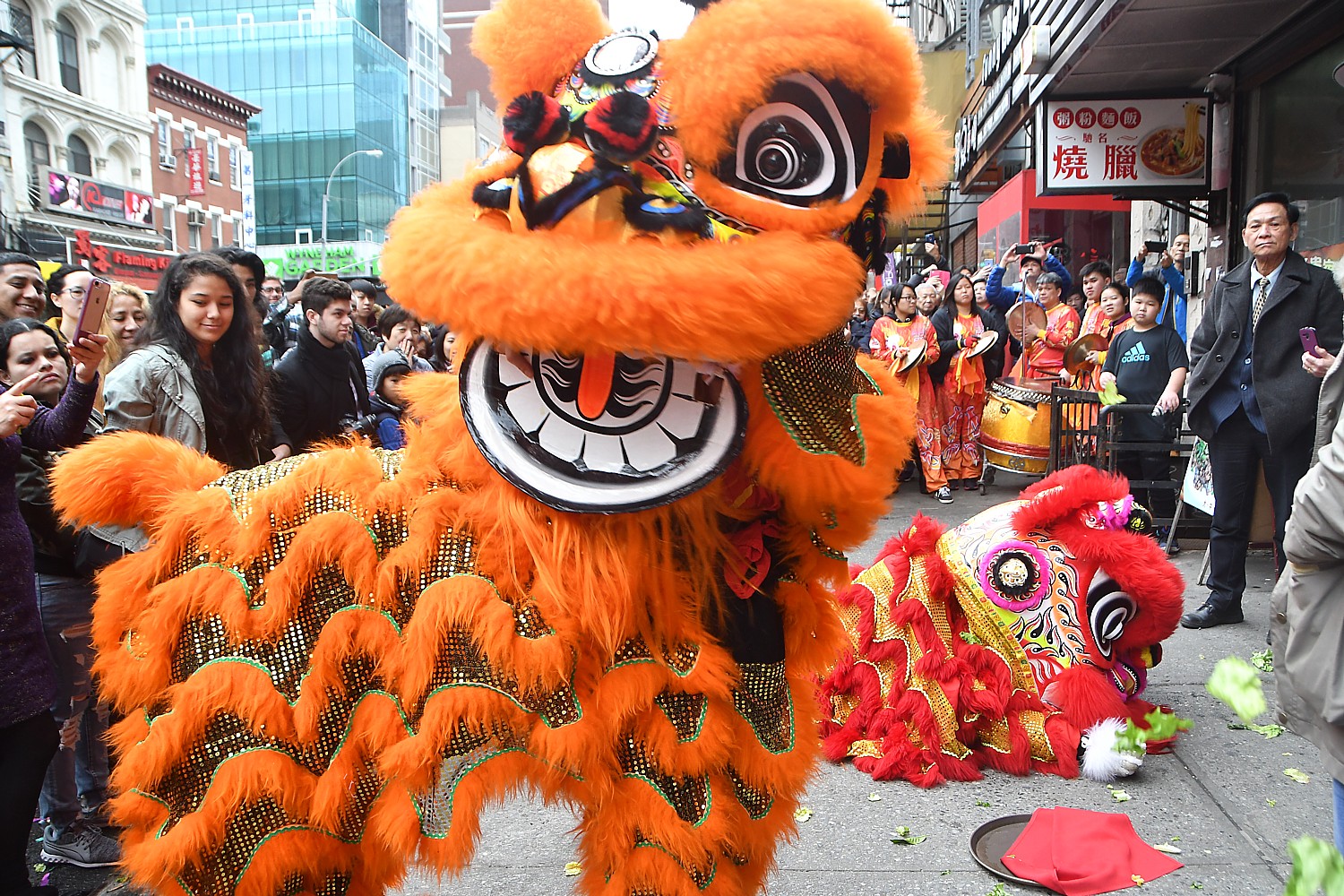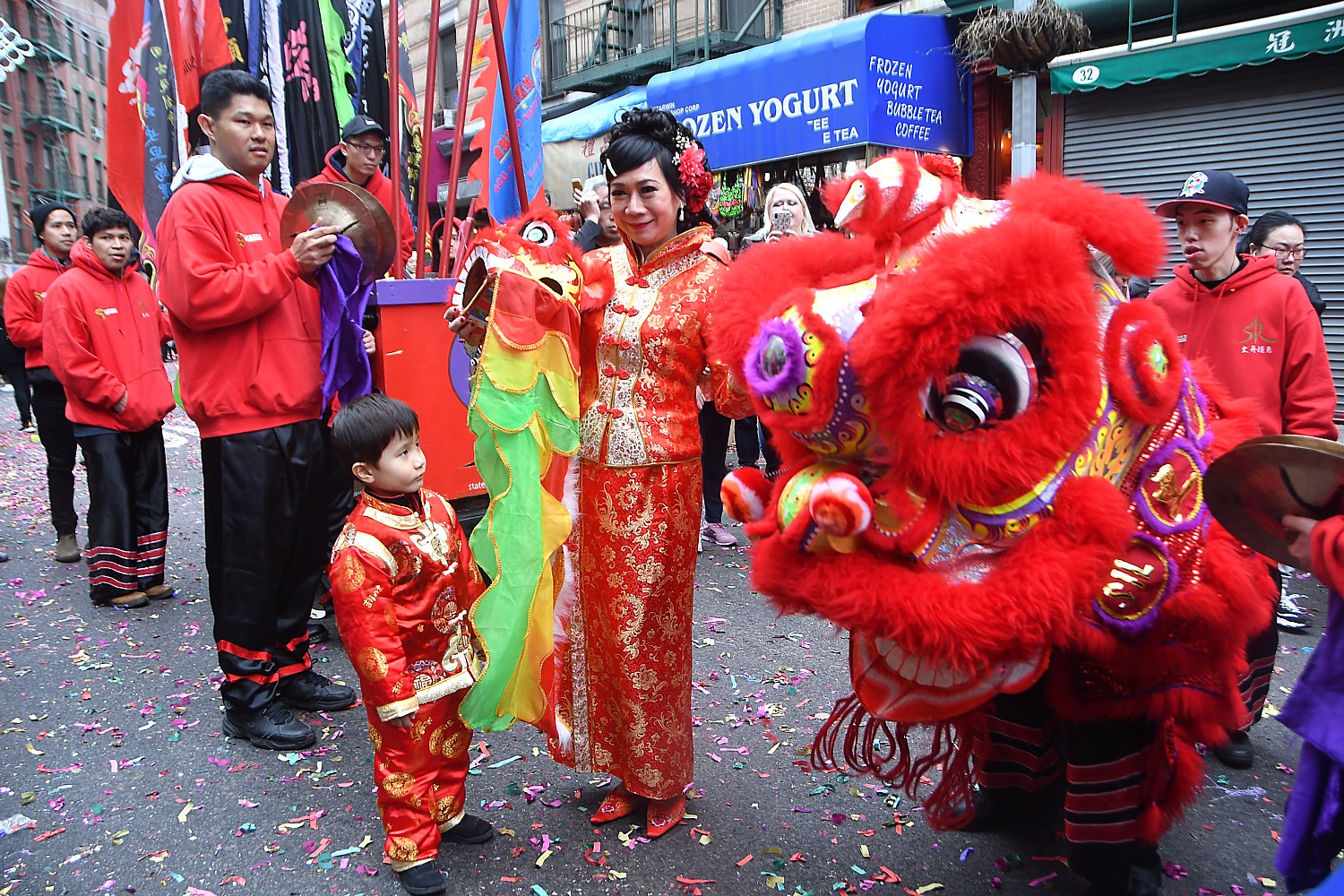 The Museum of China in the Americas (MOCA) offers a walking tour that takes visitors through Chinatown to learn about holiday traditions and customs observed by Chinese households. Witness how the neighborhood transforms itself in preparation for the New Year and discover the characteristics that make this holiday unique."
Tours are conducted in English and are led by MoCA docents with personal or family roots in the neighborhood. In case of inclement weather, tours will be held in the galleries. Advance reservations are required. For information and reservations call 212-619-4785 or purchase tickets online, www.mocanyc.org. (Museum of Chinese in America, 215 Centre Street New York, NY 10013, 855-955-MOCA).
For more information, visit www.chinatown-online.com.
_____________________________
© 2018 Travel Features Syndicate, a division of Workstyles, Inc. All rights reserved. Visit goingplacesfarandnear.com,  www.huffingtonpost.com/author/karen-rubin , and travelwritersmagazine.com/TravelFeaturesSyndicate/. Blogging at goingplacesnearandfar.wordpress.com and moralcompasstravel.info. Send comments or questions to [email protected]. Tweet @TravelFeatures. 'Like' us at facebook.com/NewsPhotoFeatures