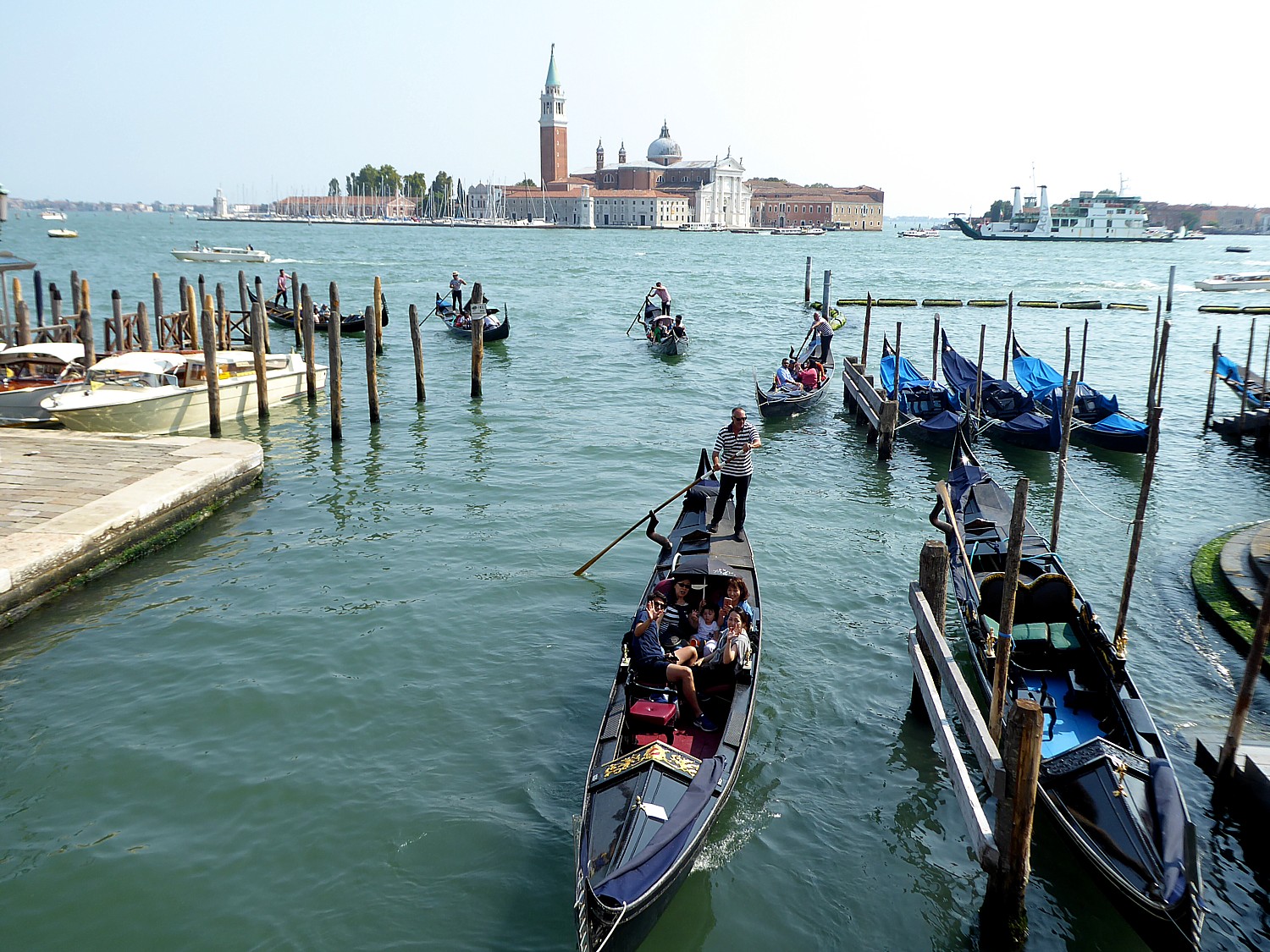 by Karen Rubin
Travel Features Syndicate, goingplacesfarandnear.com
Many complain that the true spirit of the holidays have been corrupted by crass materialism. But there are ways to be less material and incorporate values – family values, social values, environmental values, global values – into your gift giving. Think travel.
The gift of travel is the gift of together, of time, of memory, of experience that is life-changing or life-enhancing, of new perspectives and new awareness – of self, of others, of our place in the world and time itself.
But it is also possible that we can use gift-giving to support or help sustain heritage, culture, environment.
Many of the great museums and institutions of the world offer some of the most interesting, innovative and creative items in their gift shops and you can support their endeavor by shopping online or through catalogs: the Metropolitan Museum of Art (metmuseum.org), the American Museum of Natural History (www.amnh.org), the Art Institute of Chicago (855-301-9612), Smithsonian (Smithsonianmag.com), the Nassau County Museum of Art, which usually have special items oriented around major exhibitions, and you wouldn't believe the great Harry Potter items you can get at the New-York Historical Society, in conjunction with its "Harry Potter: A History of Magic" exhibit (www.nyhistory.org),  to list just a few.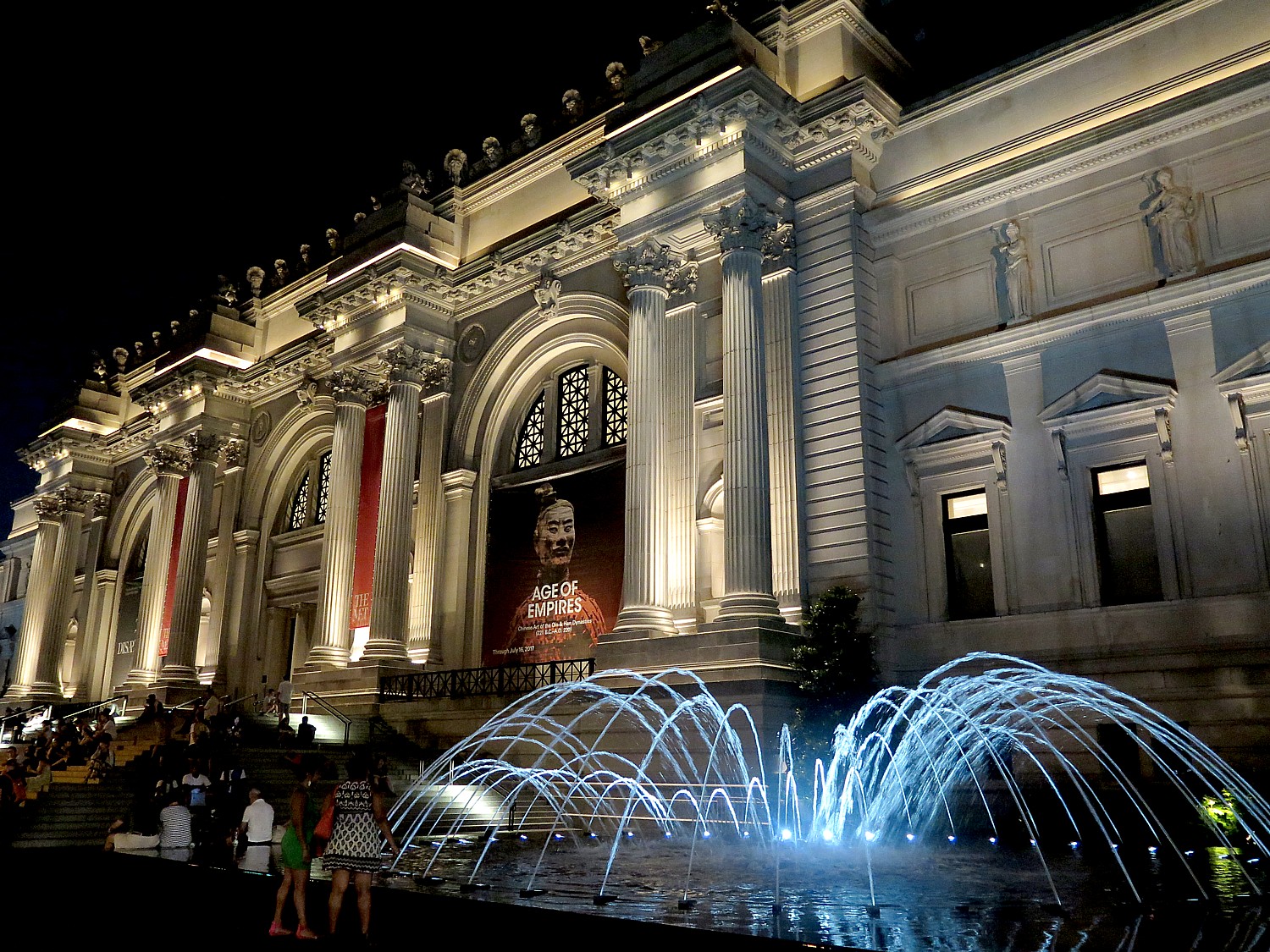 Zoos and aquariums and special attractions are fantastic to shop at, especially for kids: The Palm Beach Zoo (www.palmbeachzoo.org), for example, has eco-friendly items. There are also Adopt-an-Animal programs. The Bronx Zoo has similar programs and an online store (www.bronxzoostore.com). And you don't have to visit the Kennedy Space Center, to get space-related items (www.thespaceshop.com), though visiting offers incomparable experiences.
Another gift idea is to purchase family memberships in these entities, which gives a sense of "ownership" and encourages multiple visits as well as giving access to benefits.
Just call or go online to your favorite museum, zoo, aquarium, preserve, historic site or attraction and you will likely find a store or various ways to support the organization with your gift.
You can give a donation that preserves the planet and good social purpose, often getting something material in the bargain. In recent years, I have "purchased" an acre for preservation and sent a furry animal and booklet to my niece and nephew through the Nature Conservancy (nature.org/gifts and there is an actual catalog); became a member of the Smithsonian Institution  and received not only a subscription to the outstanding Smithsonian Magazine for myself, but a free subscription/membership to give as a gift, not to mention the incredible journeys offered through the Smithsonian (www.smithsonianmag.com); enrolled my loved one as a member of the National Parks Conservation Association so they received a fleece blanket plus the NPCA magazine; made donations on behalf of my loved ones to National Public Radio and Public Broadcasting Service which earned gifts as well as membership benefits.  A gift membership to Rails-to-Trails Conservancy, for example, gives access to online guides to bike trails and often some giveaway like a hat (www.railstotrails.org).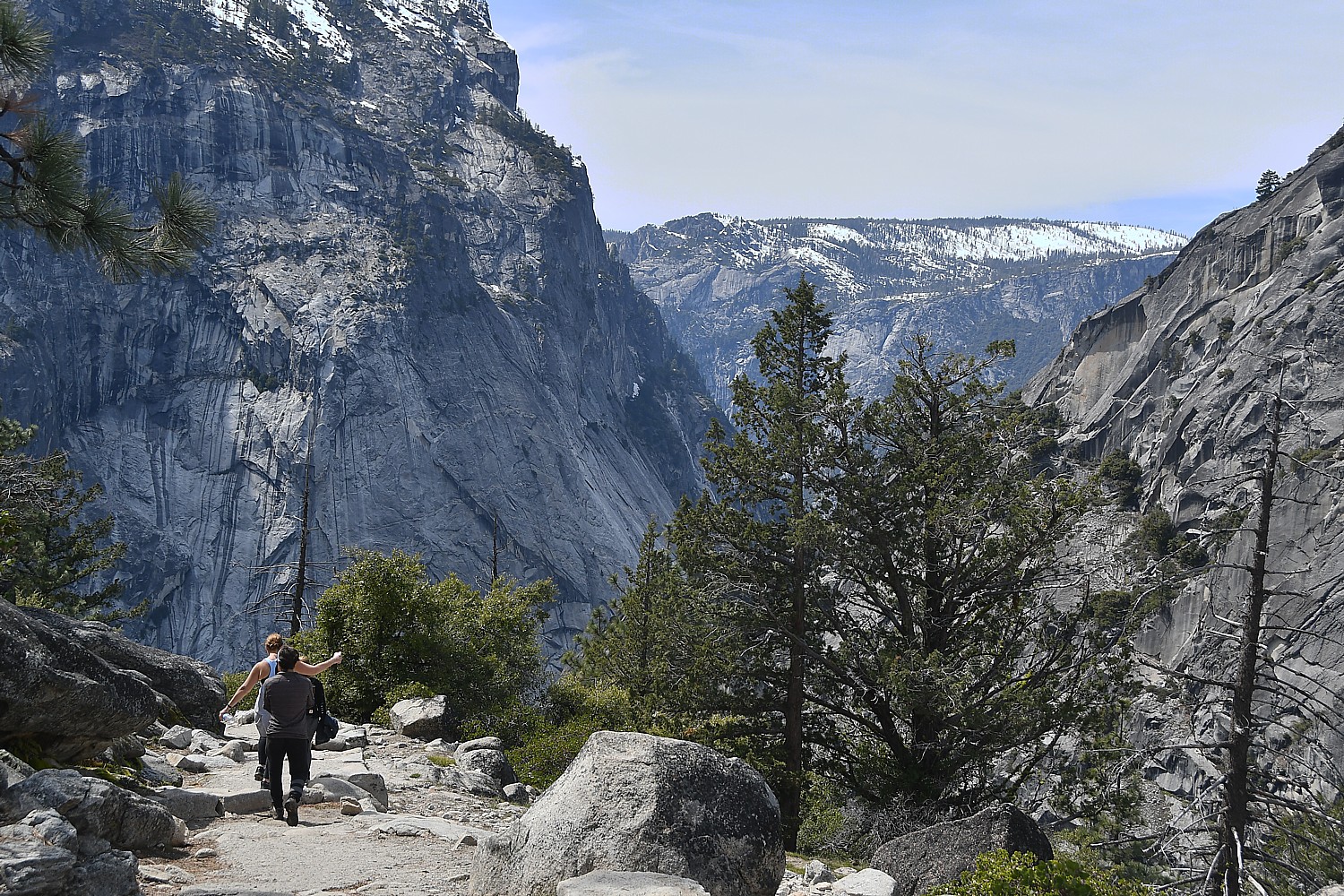 You can give a gift that supports important organizations which protect destinations, historic or cultural sites, or the mission of exploration, like  National Wildlife Federation (my nieces enjoy their holiday subscriptions to Ranger Rick magazines I've gifted them for years, nwf.org). Also on my holiday list: Audubon Society(www.audubon.org), the Sierra Club (www.sierraclub.org/store), the Wildlife Conservation Society (www.wcs.org); and World Wildlife Fund (wwfus.org).
The Rainforest Trust has a completely new twist to raise funds during this season: a public auction for the naming rights to one of 12 species recently uncovered in South America https://auctions.freemansauction.com/auction-catalog/1618B).
Many worthy organizations are also supported by purchases: the National Park Foundation, which supports national parks, gets support from Subaru of America through its annual Subaru Share the Love Event, now through January 2; over the past decade, the event has raised over $7 million for national parks. Earthwatch Institute, which offers "civilians" the opportunity to join real scientific research expeditions (earthwatch.org) is supported by purchases made through AmazonSmile (https://smile.amazon.com). When you buy travel insurance through World Nomads, you can make microdonations to support local communities (the site also steers people to responsible travel, https://www.worldnomads.com/make-a-difference/responsible-travel/).
Consider these organizations for support on Giving Tuesday.
Trips That Make a Difference 
The very act of traveling benefits communities by spurring an economy that sustains culture, heritage, the environment, community, and forges a mutual understanding that can translate into foreign policy.
But for those who want to go even beyond to improve conditions for people, there is a category of travel, Voluntourism, that organizes travel to a destination to volunteer for good purpose – whether it is participating in scientific research, working to save a species from extinction or save the planet, or helping disadvantaged communities, or rebuilding after some disaster, as in Puerto Rico.
andBeyond has launched philanthropic-focused itineraries in Tanzania, Kenya, and South Africa to give guests a first-hand look at its core ethos of caring for the land, wildlife, and people. The activities range from adopting an elephant at the David Sheldrick Elephant Orphanage in Kenya to participating in local school conservation lessons in Tanzania to visiting the Grootbos Green Futures College in Cape Town, an organization that provides educational training to unemployed young adults in the city (www.andBeyond.com)
Earthwatch Expeditions enable you to join scientists in the field as they research urgent environmental issues, in places that would otherwise be closed to visitors. Expeditions address wildlife and ecosystems, climate change, archaeology and culture, and ocean health, for example, researching lions and their prey in Kenya, rewilding the Scottish Highlands and studying orcas in Iceland. (800-776-0188, 978-461-0081, www.earthwatch.org),
Habitat for Humanity's Habitat for Humanity Global Village offers opportunities to help in disaster recovery or build or improve housing, schools, clinics, and other essential structures in 40 countries (www.habitat.org)
Sierra Club arranges around 90 affordable volunteer trips each year through its Sierra Club Volunteer Vacations to engage in hands-on conservation work like building and maintaining trails, removing invasive plants and assisting on archaeological digs. For example: park maintenance in Hells Canyon, Idaho (with transportation by jet-boat up the Snake River Canyon), forestry service at the New York Botanical Garden (a 50-acre urban old-growth forest) and native-bird habitat restoration on the Big Island of Hawaii (with hiking in Hawaii Volcanoes National Park).
Adventure Life, a tour operator, incorporates voluntourism into some of its trips. For example, on its trip to Ecuador's Cotopaxi Volcano, travelers lend a hand with reforestation efforts, painting interpretive signs and performing trail maintenance; a trip to Costa Rica's Pacuare Reserve for whitewater rafting also includes two nights with biologists for research at an important nesting ground for leatherback turtles; a cruise to the Antarctic Peninsula enables travelers to take part in citizen science projects aboard the ship (www.adventure-life.com).
Village Experience expanded upon its fair-trade retail shop (which supports local craftsmen) to create an ambitious program that brings travelers into their villages, creating another stream of revenue (www.experiencethevillage.com).
WorldVentures Foundation offers 42 VolunTours in 12 countries — professionally planned and guided trips where volunteers spend time beautifying communities, building infrastructure and brightening the lives of local children – reported that its 2017 programs impacted the lives of more than 50,000 children around the globe with over 50,000 volunteer hours (worldventures.com).
Other entities offering voluntourism opportunities: Biosphere Expeditions (800-407-5761, www.biosphere-expeditions.org), Globeaware (www.globeaware.org/volunteer-vacations); Global Volunteers (https://globalvolunteers.org/volunteer-worldwide/),  Volunteer Guide (volunteerguide.org), American Hiking Society (americanhiking.org/volunteer-vacations); Projects Abroad (www.projects-abroad.org).
But don't expect that because you are volunteering your services the trips are cheap, sometimes you pay for the privilege of doing good and your fees help support the mission.
There is a whole category of experiential trips that not only enrich and inspire and make the world a better place, but support important institutions like National Geographic, the Smithsonian (which also offer student and family programs); Outward Bound, Road Scholar, Sierra Club (sierraclub.org), just as examples.
National Geographic is offering up to $1000 off each child under 18 who travels with you on its family-friendly National Geographic-Lindblad expeditions to Alaska and Galapagos (booked by Dec. 31). Through the National Geographic Global Explorers Program, kids and teens learn to develop the skills and curiosity of an explorer while working alongside our certified field instructors -observing the behavior of blue-footed boobies, painting watercolors using glacier ice, or filling a field journal with wildlife sketches of all kinds (https://www.nationalgeographic.com/expeditions/). Traveling with National Geographic helps further the work of its scientists, explorers, and educators around the world (natgeo.com/giveback).
Also, National Trust for Historic Preservation (the organization is the umbrella for Historic Hotels of America, historichotels.org), offers Great Experiences & Tours, (nationaltrusttours.com). The National Trust has just introduced a new program to make history fun for families: Distinctive Destinations. From grand homes to artists' studios to working farms, these places across America can add memorable moments to your off-the-beaten-path road trip, create new opportunities for your next vacation, or even be your new favorite gift shop (https://savingplaces.org/distinctive-destinations). They even have created an online list of holiday experiences at its collection of historic holiday sites. (https://savingplaces.org/collections/distinctive-destinations-historic-holidays).
Often, just showing up is a way of sustaining, revitalizing communities with tourism supplanting obsolete extractive and exploitive economic pursuits. Also, some travel companies donate a portion of their guest fees to local community, in addition to doing their best to purchase locally, hire locals, and help sustain communities. For example:
Overseas Adventure Travel (OAT), which is part of Boston-based Grand Circle Corporation's family of travel companies, supports the nonprofit Grand Circle Foundation established in 1992 by owners Alan and Harriet Lewis to support communities in which Grand Circle works and travels, including some 300 humanitarian, cultural, and educational endeavors worldwide, among them, 100 schools in 50 countries.  The Foundation is an entity of the Lewis Family Foundation, which has pledged or donated more than $169 million since 1981 (www.oattravel.com).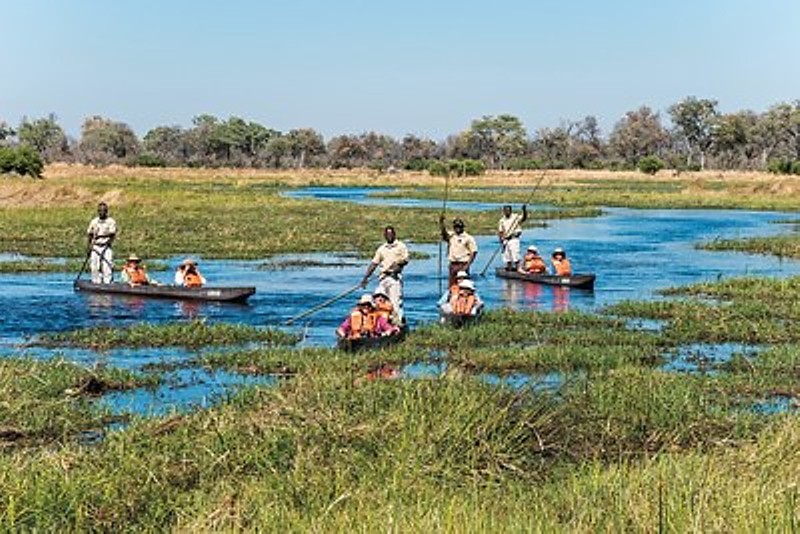 World Bike Relief has partnered with tour operator Tourissimo to present a week-long mountain biking tour in the Apennine Mountains of Italy led by World Champion Rebecca Rusch. Funds raised through this trip will help empower students, healthcare workers, and entrepreneurs in rural Zambia and give them access to reliable transportation. Tourissimo is also donating two Buffalo bikes per rider. https://www.tourissimo.travel/appenninica2018.
There is a whole category of "sustainable travel" companies and projects that not only structure their travel programs with social responsibility in mind, but leverage the power of travel and tourism to improve the lives of people and their environment (see sustainabletravel.org).
Travel Gift Card, Registry Programs 
Black Friday, Cyber Monday kick off the holiday shopping season. But gifts don't have to come in a box. You can also gift the experience of travel and all the life-enhancing, even life-changing benefits that travel affords, from creating the opportunities for family bonding, to enriched learning, to broadening perspectives and world-view, to laying the values for social consciousness by seeing other cultures and habitats.
Many travel entities – hotels and resorts, cruiselines, tour companies –  have gift card programs – spas (Spafinder.com), ski resorts, cruiselines. Some have registries.
Many of the grandest Historic Hotels of America members – each one distinct, and most often grand, historic and luxurious – offer gift cards – like Wentworth by the Sea, NH; Omni Grove Park Inn, Mission Inn & Spa (the list goes on and on) – just inquire. To see members, visit historichotels.org and its European counterpart, Historic Hotels of Europe,  www.historichotelsofeurope.com.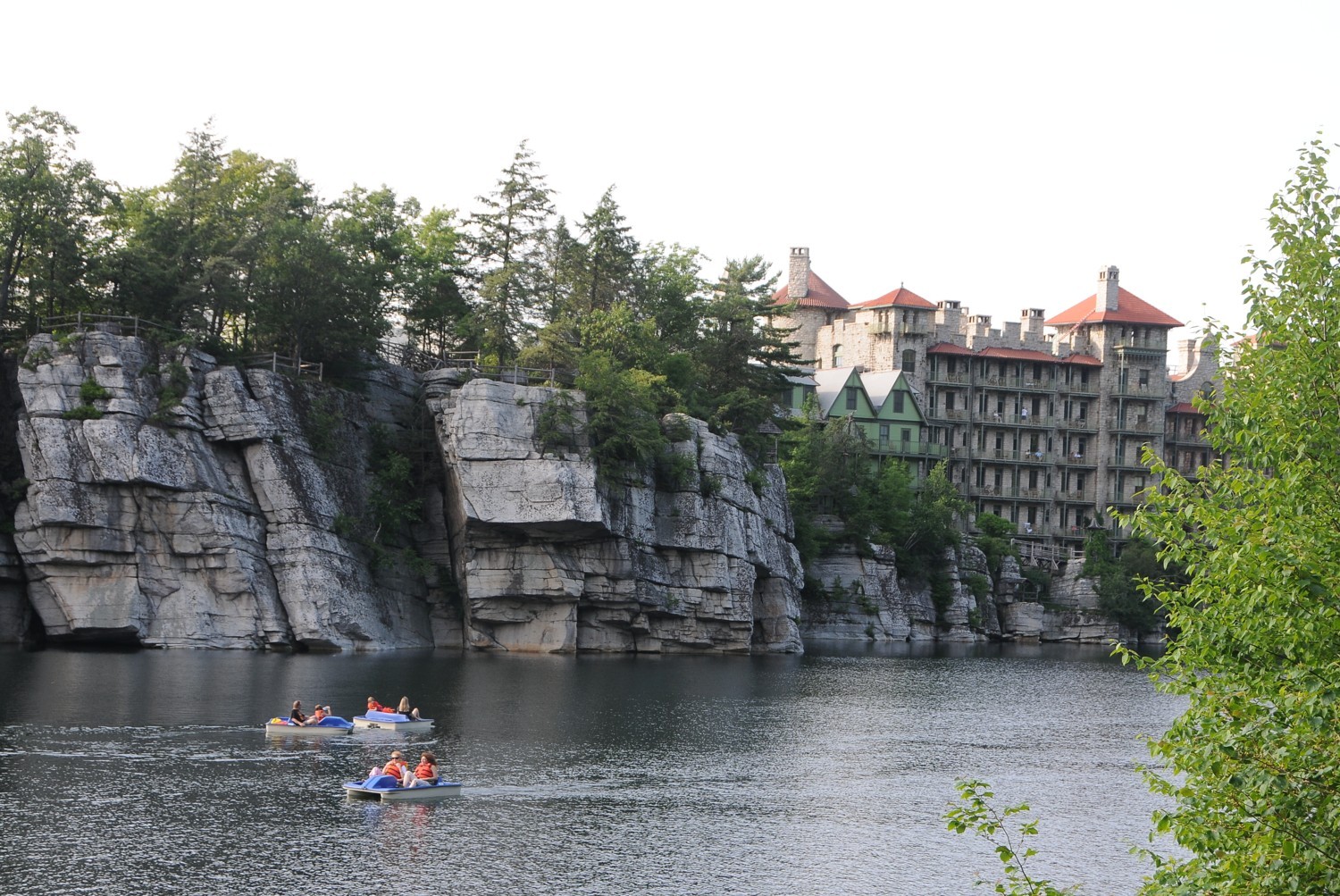 The key here is that if there is a destination, a cruise, a resort you want to "gift" to your loved one, just ask if a program is available. Check on expiration dates and how the gift card can be used.
And how much better to let someone special know you care by gifting them the fulfillment of a fantasy? There are Fantasy Camps for just about every interest. For example: Broadway Fantasy Camp, geared to adults of all ages and levels of experience, immerses you in the world of performing and creating live theatre, working closely with theater pros – veteran stage directors, choreographers, and musical directors – who guide you through the process (www.broadwayfancamp.com, 212-713-0366). Rock 'N' Roll Fantasy Camp, based in Las Vegas, offers a variety of music, as well as Songwriting Fantasy Camp and Vocalist camp (check their site for calendar and events, www.rockcamp.com, 888-762-2263).
And if you are struggling for that special gift for the hard-to-please teen, consider an Outward Bound expedition: Sailing on the rugged and beautiful Maine Coast; Sea kayaking through the Outer Banks; Dog sledding on the frozen Boundary Waters of Minnesota; Mountaineering in the Colorado Rockies, High Sierra or Pacific Northwest; and many more choices to fit students' interests, schedules and locations. The company makes it easy to purchase a Gift Certificate (outwardbound.org, 866-828-1195).
The holidays are a great time to check off items from that bucket list.
Black Friday, Cyber Monday
The travel industry makes it easy: gift cards and certificates, some offer registries. Many have Black Friday and Cyber Monday sales, holiday discounts and sales – just google sites to find them. This is the time to indulge that bucket list or fantasy.
Just a few to recommend:
For example, on Black Friday, Perillo Tours, is offering $500 off per couple ($250 per person) on all 2019 Italy and Hawaii escorted tours.  The offer is valid on new bookings only for travel January 1 – December 31, 2019.  The 24-hour Black Friday sale is bookable online, via phone or email from 12:01am to 11:59 pm on November 23, 2018 (must use booking code: BlackFri18).
On Cyber Monday, November 26, the Divi & Tamarijn Aruba All Inclusives offering a discount of 50% off hotel stays between April 21 – December 22, 2019. Plus, one lucky winner who books the Cyber Monday deal will be selected to receive their stay free (www.diviaruba.com orwww.tamarijnaruba.com)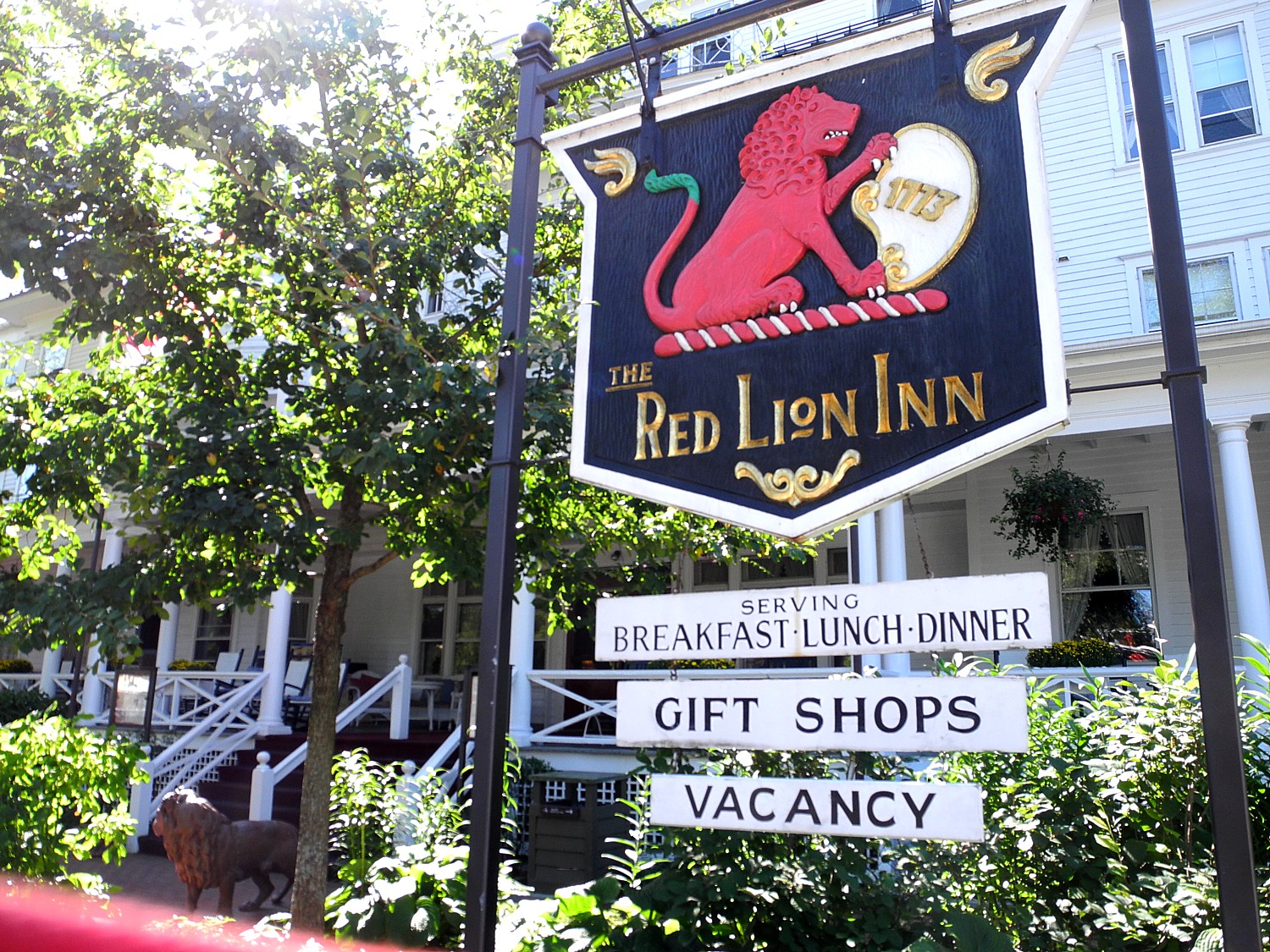 Save up to 40% off bookings at the historic The Red Lion Inn in Stockbridge, MA. Rates for winter and spring travel start at $99 per night; summer dates start at $179 per night for bookings online on Monday, November 26 and can be booked online at: https://www.redlioninn.com/getaway-deals/.
At Porches Inn at MASS MoCA receive 25 percent off midweek stays (Sunday through Thursday) through Labor Day 2019. The offer is only available on Monday, November 26 and can be booked online at https://www.porches.com/berkshires-hotel-specials/
Glamping Hub, an online booking platform with 35,000 tree houses, tipis, yurts, safari tents, airstreams, cabins  – accommodations that are unique and secluded in nature – is participating in its first-ever Cyber Monday sale, adding 20% to each gift card purchased on Monday, Nov. 26. Visit https://glampinghub.com/.
Travel Related Gifts
Still wedded to the idea of a material gift? There are umptium possibilities for the travel-bound, especially where some special-interest or activity that requires special gear or equipment is involved like skiing, biking, hiking is involved.
Among our favorites: REI, www.rei.com/s/holiday-gifts-for-travelers, 800-426-4840); Eastern Mountain Sports, 888-463-6367, ems.com;  LL Bean, 888-610-2326, llbean.com; Sun & Ski, 866-786-3869, sunandski.com; Tennis Express, TennisExpress.com), Bass Pro Shops (www.basspro.com). And of course, luggage (I had a good experience with Luggageonline.com,  888-958-4424).
Cameras are big on the list for travelers, with size and functionality among the key criteria. Some of the new smaller cameras have almost as much functionality as the larger digital SLR, but are compact, light, easily carried and in most cases even have quality video. (For really important trips, good to have a DSLR as well as a smaller, versatile point-and-shoot.) Look for a wide-range digital zoom, ISO range, image stabilization, video capability, battery life, how fast the camera focuses and shoots and WiFi capability).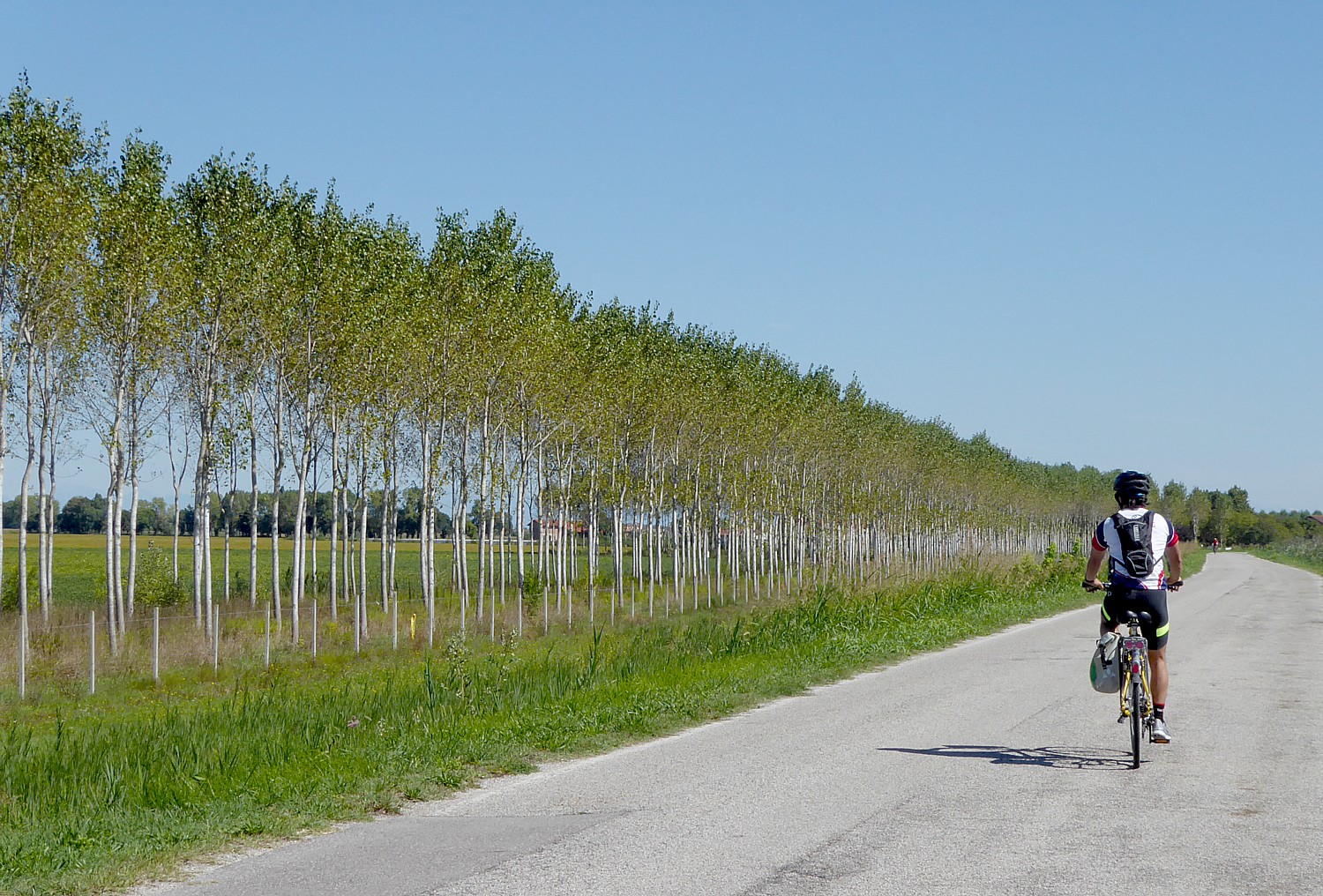 After consulting with experts at this year's PhotoPlus Expo, I have a list of cameras for when I don't want to pack my DSLR that fulfill my criteria – that is, what can I wear around my neck, shoot with one hand while riding a bicycle that gives excellent quality images, image stabilization, decent zoom lens, auto focus, is fast and responsive on/off/shoot, and is reasonably priced. Here's my list Panasonic Lumix DMC ZS100 (which I use), Panasonic Lumix DMC AZ200, Canon G9X, Canon G7X, Sony RX100V.
Drones and GoPro-style cameras are also popular, as well as new accessories that enhance the photo capability of smartphones.
Consider getting your traveler a waterproof camera for those adventures into the rainforest, snorkeling, whitewater rafting and such; for the astrophotographer, the astronomer, the birder, the survivalist, the underwater photographer, the adrenalin junky.
Take advantage of Black Friday, Cyber Monday and holiday savings deals at major camera stores and online sellers like B&H, www.bandh.com, 212-465-4018, 877-865-9088 and Adorama, www.adorama.com, 800-223-2500.
_____________________________
© 2018 Travel Features Syndicate, a division of Workstyles, Inc. All rights reserved. Visit goingplacesfarandnear.com,  www.huffingtonpost.com/author/karen-rubin , and travelwritersmagazine.com/TravelFeaturesSyndicate/. Blogging at goingplacesnearandfar.wordpress.com and moralcompasstravel.info. Send comments or questions to [email protected]. Tweet @TravelFeatures. 'Like' us at facebook.com/NewsPhotoFeatures