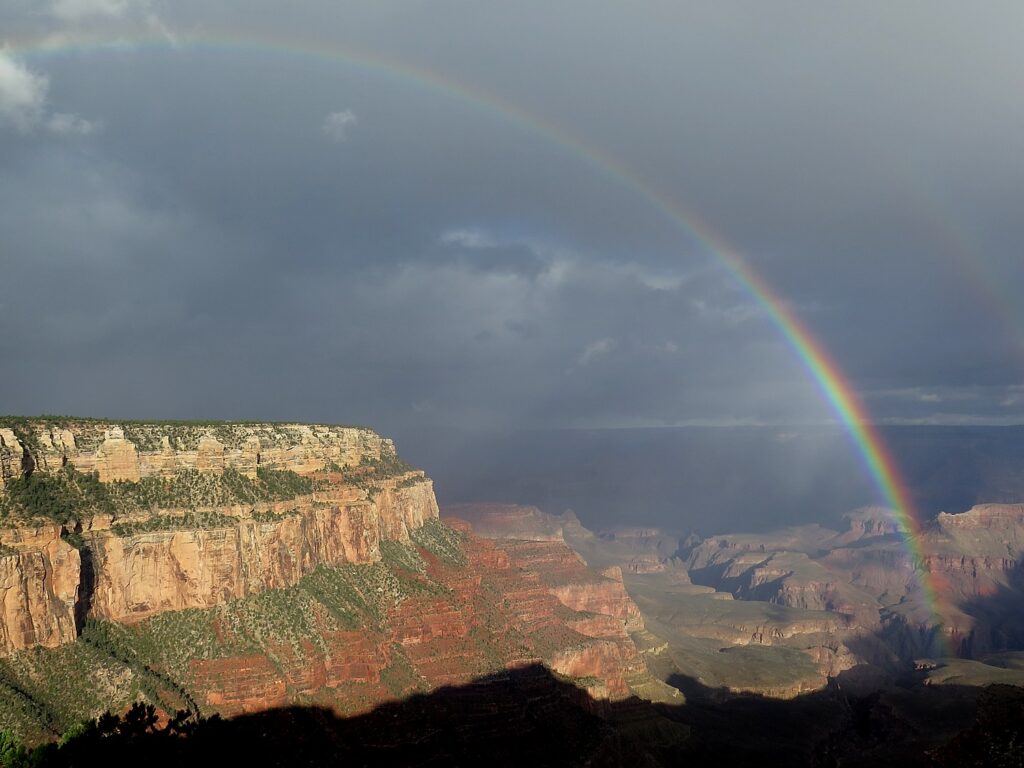 By Karen Rubin
Travel Features Syndicate, goingplacesfarandnear.com
Take advantage of the travel industry's cyber holiday sales this season to put your bucket list experiences within reach.
"With supply chains being strained worldwide, why not bypass the mail system and stuff your loved one's stocking with the gift of travel?" asks Ben Perlo, managing director for G Adventures in the US and Latin America, which is offering its biggest sale of the year, extending through Dec. 3. "Givers and recipients alike will feel good knowing that each G Adventures trip helps support local communities that rely on tourism."
These travel sales provide an added incentive for travelers at a time when the conditions are just right for booking for holiday travel and beyond, to secure coveted dates, destinations and experiences.
Here is just a tip of the iceberg of offerings, but check in with your favorite tour company, cruise line, resort and destination to uncover gifts worthy of a Secret Santa. Many travel companies, such as Xanterra, offer gift cards:
G ADVENTURES OFFERS UP TO 30% SAVINGS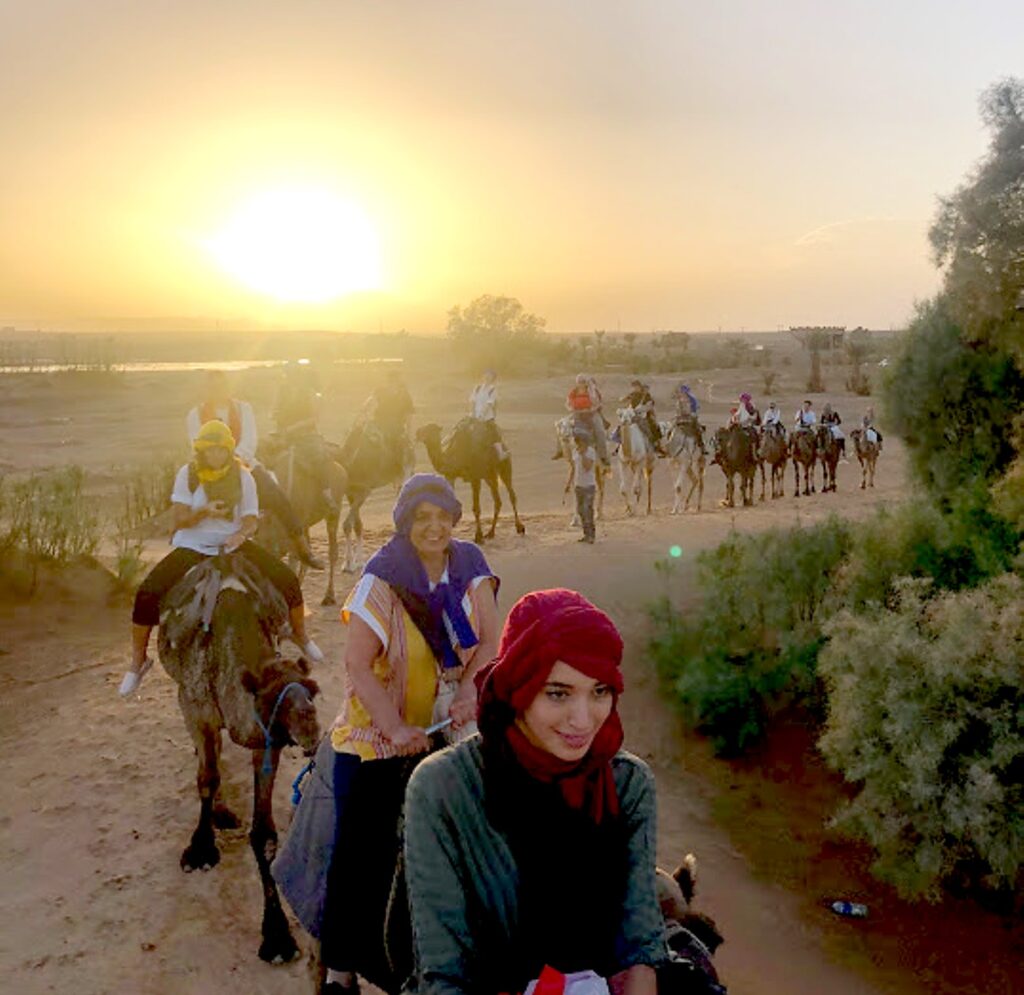 G Adventures is offering up to 30 percent off on more than 500 tours departing before October 31, 2022 with its biggest sale of the year, from November 10 through December 3, 2021. With the launch of the Cyber Sale, the small group adventure operator and community tourism pioneer is rewarding travelers who are eager to get back out there with discounts on more than 500 itineraries across the company's selection of Active, Classic, Active, Marine, Family, Local Living and 18-to-30-Somethings travel styles.
Tours that are on sale and depart before March 31, 2022 offer travelers up to 30 percent off; additional departures before October 31, 2022 feature savings of up to 20 percent off the original price.
GAdventures's flexible Book with Confidence policy allows travelers to cancel and rebook their tour with no added cost; it also offers Vaccinated-Only and Travel Ready tour options.
Sample itineraries in this year's Cyber Sale include 30% off eight day Macchu Picchu Adventure; 30% off nine-day Colombia Express, 20% off Costa Rica Active Adventure and 20% off Morocco Kasbahs and Desert. For more information or to book, visit www.gadventures.com/cyber-sale/.
EF GO AHEAD TOURS DISCOUNTS BUCKET LIST WORTHY TRIPS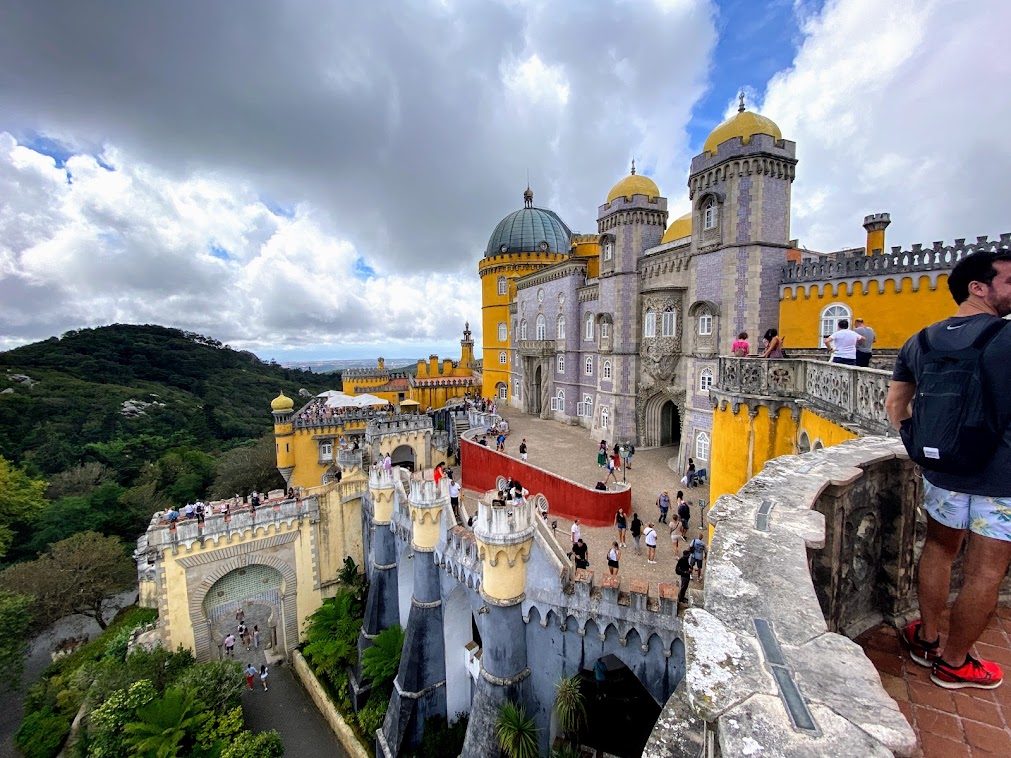 EF Go Ahead Tours, a leading provider of immersive, small group travel, is running its Black Friday sale through Nov. 26 offering steep 2021 discounts on 2022 and 2023 "bucket list" itineraries, likely the lowest rates these future tours will ever be, with prices locked in and flexible payment plans available. Get up to $600 off per person /$1,200 off per couple – with many of the most in-demand itineraries discounted by 20% or more.
From Nov. 19-25: Bucket List Worthy to Iceland, Egypt Kenya, Costa Rica, Galapagos such as Egypt & the Nile 20% off / $600 off, discounted at $2,399; A Week in Egypt: Giza, Nile River Cruise & Cairo 19% off / $500 off, discounted at $2,159; Kenya Wildlife Safari 4/8/22 departure. 13% off / $600 off, discounted at $3,919.
On Black Friday, get "Special Lightning Deals!" on what is left,up to $600 off on worldwide tours plus a doorbuster on Black Friday day!
Traveling solo within group travel is discounted too. Get an extra $100 off for private rooms on top of the sales, which could equate to a free single room! Just one of many examples of a bucket list solo trip: Portugal for Solo Travelers 16% off / $500 off, discounted at $2,539
EF Go Ahead experts navigate travel and health and safety guidelines and plan fully refundable trips with no change fees.  Only $99 down secures a spot when you enroll in AutoPay. Book before November 30th and if you have to change plans, receive a refund of all money paid for that tour, including the deposit, through February 1, 2022. Change tour date or destination without a rebooking fee up until the Final Payment Date. EF offers Covid Care Promise, a comprehensive offering that supports travelers, at no additional expense through unforeseen on-tour quarantines or hospitalizations. EF Go Ahead Tours, 800, 590-1161, www.goaheadtours.com.
GRAB A BOGO DEAL FROM TRIPS BY CULTURE TRIP
TRIPS by Culture Trip is offering a BOGO deal from Nov. 22-Dec. 3, 2021: book a spot on one of their trips and bring someone along for free to places like Scotland, Thailand, Sri Lanka, Italy, Nepal and 20 more destinations.

Travel must take place before May 31, 2022 (and the Iceland itinerary in Jan. 2022 is excluded).  All trips available are on a first booked, first served basis. Space is limited and certain conditions apply.
TRIPS by Culture Trip are unique small-group adventures that help people experience extraordinary destinations in unexpected ways, together with other culturally curious travelers. Curated by travel experts and led by Local Insiders, the multi-day adventures offer exciting itineraries that combine immersive activities, hyper-local experiences and unique places to stay. Thoughtfully planned with ample free time to unwind or explore, the itineraries offer the right balance of exploration, action, and relaxation.
TRIPS by Culture Trip offers over 30 itineraries in some of the world's most captivating and off-the-grid places, with new itineraries added regularly. TRIPS range from four to 13 days, welcoming a maximum of up to 18 travelers aged 25 and over who can join solo or with friends. With a focus beyond mass-market offerings, the itineraries often put local people at the centre and avoid areas of over tourism as well as unethical activities or wildlife interactions that aren't in the best interest of the animals.

TRIPS by Culture Trip offers its Ultimate Covid Booking Guarantee, so if Covid regulations change a customer's plans, they can rebook for free (valid for bookings made by Nov. 30, 2021 for travel before Feb. 28, 2022). For bookings outside these dates, no change or cancellation fees are imposed and customers can get a full refund should they need to postpone or cancel a trip up to 30 days prior to departure. All trips have Covid safety measures in place.
Full terms and conditions can be found at:  https://theculturetrip.com/bookable/booking-terms-and-conditions/

To book a TRIPS by Culture Trip Black Friday deal visit culturetrip.com/trips or contact [email protected] or +1 (678) 967-4965.
XANTERRA 'BOOK YOUR BUCKET LIST SALE' FOR NATIONAL PARKS, CRUISES, TOURS
Xanterra Travel Collection, an award-winning globally diversified travel company offering unforgettable experiences in some of the most Beautiful Places on Earth®, announced its highly anticipated annual "Book Your Bucket List Sale" from Tuesday, Nov. 23 – Tuesday, Nov. 30. This year's sale will last a full week beginning the Tuesday before Black Friday and running through Cyber Monday and Travel Tuesday. Xanterra owns or operates the lodges in Yellowstone, Zion, Glacier, Death Valley and Grand Canyon South Rim; Windstar Cruises, The Grand Canyon Railway & Hotel, The Oasis at Death Valley, Holiday Vacations, Country Walkers and VBT Bicycling Tours. The affiliated legendary Five-Star, Five-Diamond Broadmoor Hotel in Colorado Springs and the longest-running Five-Star award-winning Sea Island Resort in Georgia are also participating in the sale.

And now, for the first time, Xanterra is offering an unparalleled gift of discovery and wanderlust with Xanterra Travel Collection Gift Cards. Redeemable across all Xanterra Travel Collection properties and brands for accommodations, tours, experiences, and retail purchases, recipients can choose their adventure with this gift of A World of Unforgettable Experiences. All new and available starting Nov. 16 at Xanterra.com/GiftCard.

Preview and plan now. Then book during the Book Your Bucket List one-week sale (Tuesday, Nov. 23 through Tuesday, Nov. 30) at Xanterra.com/BucketListSale. Highlights include:

National Parks
The Oasis at Death Valley – 30% off hotel stays at the beautifully renovated historic AAA Four-Diamond Inn at Death Valley and newly revitalized, family-friendly Ranch at Death Valley. Valid for select overnight stays between Dec. 2021 and Feb. 2022.
Historic Grand Canyon Railway & Hotel – 50% off roundtrip train tickets on an entertaining journey to the Grand Canyon's fabled South Rim when booking a two-night Getaway Package over select dates between Dec. 1, 2021 and March 10, 2022.
Grand Canyon South Rim – 20% off in-park lodging at Kachina Lodge, Bright Angel Lodge, Maswik Lodge, and the crown jewel, El Tovar, during select dates Dec. 1, 2021 to March 3, 2022.
The Grand Hotel – 30% off at the only AAA Three-Diamond hotel near the Grand Canyon in Tusayan (just one mile from the South Rim entrance) on select dates between Dec. 2021 and March 2022.
Zion Lodge – 30% off overnight stays inside the park at Zion National Park Lodge on select dates between Dec. 2021 and Feb. 2022.
Cedar Creek Lodge, at the gateway to Glacier National Park – 30% off room rates on select dates from Dec. 2021 through April 2022.
Lake Yellowstone Hotel – Save 25% off hotel stays at the charming and historic Lake Yellowstone Hotel, located inside the park on select dates during May 2022.
​​Luxury Hotels
The Broadmoor – Rates as low as $249 per night for select dates, up to 25% off published suite rates, and 10% off the all-inclusive Wilderness Properties (The Ranch at Emerald Valley and Cloud Camp).
Sea Island – In honor of its Quarter Century Club (team members with at least 25 years of service to the resort), book a stay in December, January, or February and receive the third night for only $25. Plus, receive a $250 resort credit per stay at The Cloister and The Lodge. In addition, Sea Island will donate $25 per stay to the Sea Island Legacy Fund, which assists team members experiencing economic hardship.
Guided Travel/Tours
Bicycling Tours – Receive $200 off any spring VBT Bicycling Tours Guided Italy tour departing between April 1, 2022 and June 30, 2022.
Walking Adventures – Receive $200 off any spring Country Walkers Guided Italy tour departing between April 1, 2022 and June 30, 2022.
Holiday Vacations – Save $250 per person on the Holland in Bloom featuring the Floriade tour departing on April 15, 2022.
Cruising
Windstar Cruises – Save on 2022 yacht-style cruises with fewer than 350 guests. Enjoy a $100 onboard credit per guest to use on shore excursions, spa treatments, alcoholic beverages and more. Low fares start from $1,399 per guest.
For a complete list and to take advantage of Xanterra and its affiliates' Book Your Bucket List offers, visit Xanterra.com/BucketListSale. For the newly available gift cards, visit Xanterra.com/GiftCard.
TAKE ADVANTAGE OF HOLIDAY DEALS TO LOCK IN LUXE ESCAPES
Take advantage of these Black Friday resort deals to lock in luxe escapes for 2022:
Cayo Espanto, Belize: Cayo Espanto, a barefoot luxe private island resort off the coast of Belize, is offering guests a free airfare credit (up to $750 per person) with the booking of a seven night stay this Black Friday through Cyber Monday. Travelers looking to take advantage of this offer must complete their booking online at aprivateisland.com between Friday, November 26 – Monday, November 29, 2021. Booking code is not required, all reservations made during this timeframe will receive airfare credit with confirmation.
Coco Collection, Maldives boutique island resorts, Coco Bodu Hithi and Coco Palm Dhuni Kohlhu, a discounted rate of 50% off on bookings made between Friday, November 26 – Monday, November 29 for stays taking place between May 1, 2022 to July 31, 2022. No minimum booking necessary, blackout dates apply. Use code BLACKFRIDAY when booking this special offer on www.cococollection.com.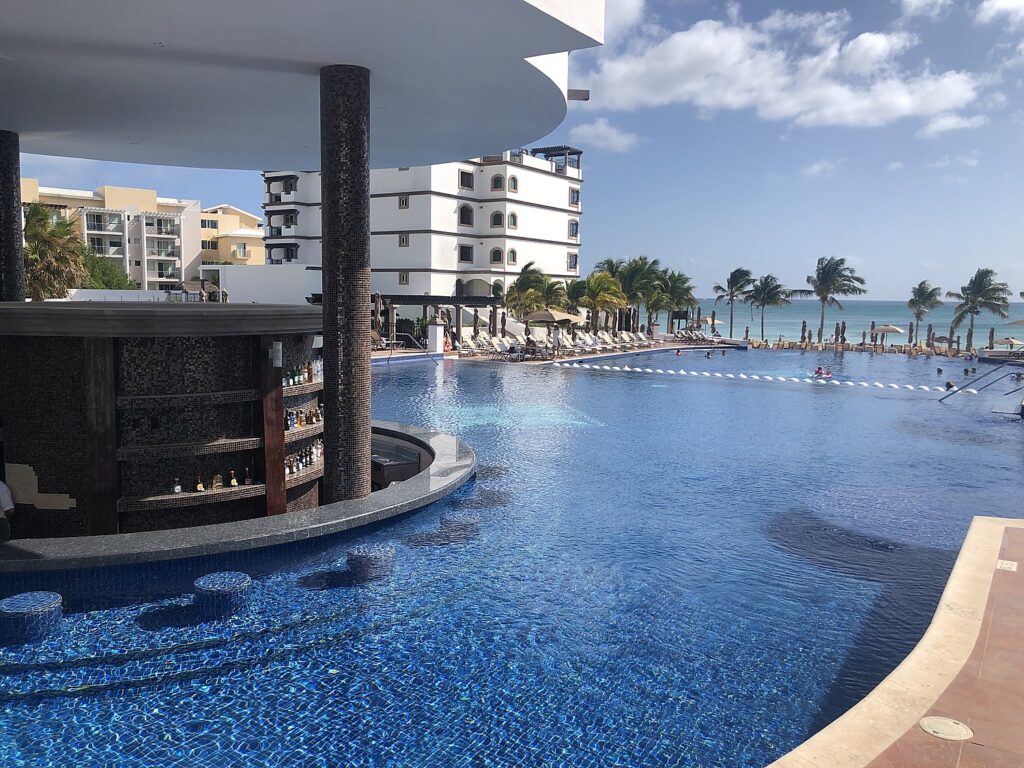 Grand Residences, Puerto Morelos, Mexico: Through Dec. 6, save up to 25% off stays through Dec. 16, 2022. Complimentary airport transfer included on all bookings and children under the age of 12 stay free. Book online, grandresidencesrivieracancun.com, or call 1.855.381.4340, use promo code ZW-21–23.
Saba Rock, North Sound, British Virgin Islands: Save up to 40% on a three-night stay or more stay for bookings made Nov. 26-29 for stays Nov. 30, 2021 through February 15, 2022 at the new resort destination in the British Virgin Islands with onsite amenities like snuba, diving, kiteboarding, island tours, spa. Book at www.sabarock.com using promo code BLKFRI.
Ocean Club Resorts, Providenciales, Turks & Caicos: Travelers who book a seven night stay or more at Ocean Club (the East location) will receive 10% off the total stay for new bookings only made between Friday, Nov. 26 – Monday, Nov. 29, 2021 for stays March 5 – 31, 2022. The promotional offer must be booked online (www.oceanclubresorts.com), use promo code BFCM21.
Mount Cinnamon Resort – Grenada: Tucked away on the hillside atop Grand Anse Beach, Mount Cinnamon is an eco-luxe hideaway with an enclave of 37 luxury villas and suites, each with their own veranda with sweeping views. Book Nov. 26-29 to receive 20% savings on stays between April 1 and December 20, 2022 of 5 or more nights. Also included: one complimentary Cinnamon Signature Massage and a complimentary Grenada rum tasting session. Book at www.mountcinnamongrenadahotel.com using booking code MC-CYBER21.
Fairmont Mayakoba – Riveria Maya, Mexico is offering up to 30% off daily rates from November 22-29 for travel dates through March 31, 2022 (blackout dates may apply). Book at https://www.fairmont.com/mayakoba-riviera-maya/offers/blackfriday/.
Royal Uno® All Inclusive Resort & Spa, Cancun, Mexico: One of the newest family-friendly resorts to open in Cancun 2022, the 540 all-suite Royal Uno® All Inclusive Resort & Spa is offering guests 30% off its all-inclusive accommodations and$500 in resort credit and airport transportation. Set to open in February 2022, the promotion is valid for any 4-night minimum stay from February 28, 2022 to January 06, 2023. To book, visit https://royalunoresort.com/special-deals/black-friday-cyber-week. .
Casa Kimberly, Puerto Vallarta, Mexico: one of Mexico's premier hideaways and the former secret love nest of Elizabeth Taylor and Richard Burton, is offering 50% in savings on stays booked using code CYBERCK during the Black Friday through Cyber Monday sale for stays between December 1, 2021 to May 31, 2022.
The Buenaventura Golf & Beach Resort – Riviera Pacifica, Panama: Guests who book the new Stay Longer, Save More offer save 30 percent on room rates, starting at $199/night (three-night minimum stay). The promotion includes 20 percent off 60-minute spa treatments, along with daily breakfast, and complimentary use of bicycles, stand up paddle boards, kayaks, tennis and volleyball courts; wireless internet and free parking. The resort is home to a world-famous Jack Nicklaus-designed 18-hole championship golf course (the only course of its kind in Central America), an on-site conservationist's zoo, seven dining options, ten pools, and a sports club. To book the special, visit https://hotel-deals.marriott.com/stay-longer-save-more/ .
Hawks Cay Resort, Duck Key, Florida Keys: From November 22 to 30, receive 30 percent off two nights or more in the hotel or three nights or more in a villa with promo code CYBERW on stays from November 28, 2021, through October 31, 2022. Known for its family-friendly amenities and programming, the 60-acre Hawks Cay resort offers 177 guestrooms and 250 two- and three-bedroom villas, a full-service marina, six restaurants, saltwater lagoon, five swimming pools, kid and teen clubs, spa, Cliff Drysdale tennis program and the only resort-based Dolphin Connection program nationwide. To book, visit www.hawkscay.com/
CLUB MED 'SPLASH INTO WINTER' SAVES ON ALL-INCLUSIVE ESCAPES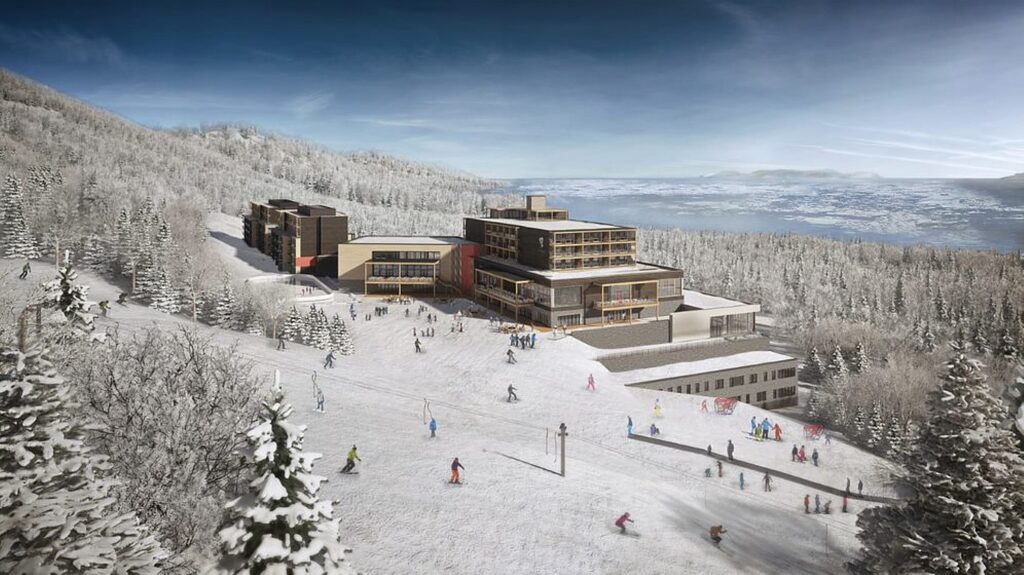 Club Med, a pioneer of the all-inclusive concept, invites travelers to take advantage of up to 45% off all-inclusive escapes plus perks at Club Med's top resorts in Florida, Mexico, Canada, and the Caribbean, including Club Med Ixtapa Pacific (reopening December 11, 2021), offering a family-fun getaway under the sun, and Club Med Québec (opening December 3, 2021), offering an all-inclusive mountain escape. The Splash into Winter sale is open for bookings now through January 10, 2022, with travel dates through July 1, 2022; additional perks include a free room upgrade and free stays for kids under 4.. Enjoy unlimited culinary options, premium accommodations, and activities for all interests – from skiing and snowboarding to standup paddle boarding and snorkeling – and Club Med's Family program.
Club Med's spacious low-density resorts are surrounded by nature, spread across 50 acres, and operate at a limited capacity, enhanced safety and hygiene protocols, free onsite antigen testing, and free cancellation policy, for total peace of mind.
Participating Club Med resorts: Club Med Québec, Canada; Club Med Sandpiper Bay, Port St. Lucie, Florida; Club Med Cancún, Mexico; Club Med Caravelle, Guadeloupe, French Caribbean, Club Med Punta Cana, Dominican Republic; Club Med Michès Playa Esmeralda, Dominican Republic; Club Med Buccaneer's Creek, Martinique, French Caribbean, Club Med Turkoise, Turks and Caicos, Club Med Ixtapa Pacific, Mexico, and Club Med Columbus, Bahamas.
Details on the Splash Into Winter Sale at https://www.clubmed.us/o/best-all-inclusive-vacation-deals. For more information, visit www.clubmed.us, call 1-800-Club-Med (1-800-258-2633).
ATLAS OCEAN VOYAGES INCLUDES AIRFARE, 20% SAVINGS FOR 2021 BLACK FRIDAY SALE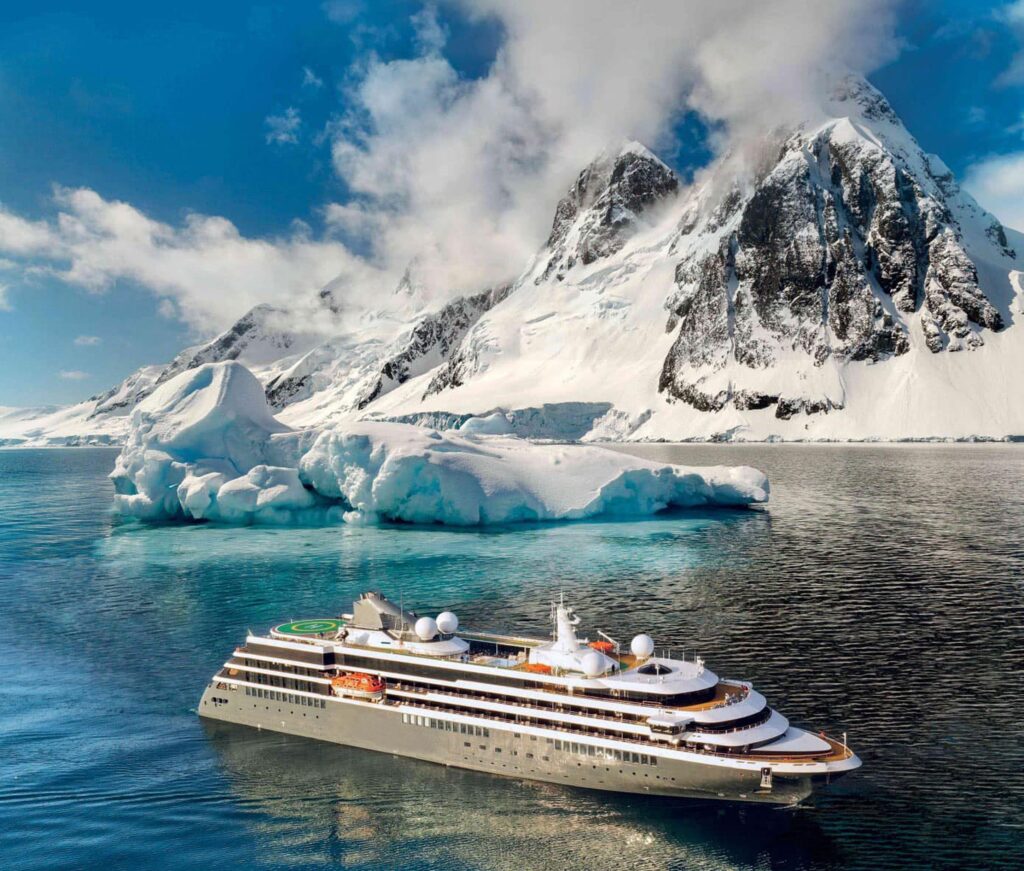 From November 26 through 30, 2021, travelers will receive complimentary round-trip, intercontinental business-class air travel for all new deposited suite bookings or 20 percent savings for all new deposited stateroom bookings made aboard Atlas voyages departing from March 1 through September 30, 2022, based on availability. Travelers can choose among 29 voyages in Antarctica and the Arctic, South America, the Mediterranean, British Isles and Northern Europe, and Iceland and Greenland aboard newly launched World Navigator and World Traveller, launching in July 2022. Travelers must mention code BLKFRI21 at time of booking.

Travelers can choose among 20 World Navigator voyages, ranging from six to 16 nights, and nine inaugural season voyages aboard World Traveller, ranging from seven to 11 nights. All guests enjoy Atlas' All Inclusive All The Way, which offers inclusions such as complimentary round-trip air travel from 16 major U.S. and Canada gateways, choice of a complimentary shore excursion at every port, unlimited premium wine and spirits, international beers and coffees, prepaid gratuities, polar parkas, regionally inspired gourmet cuisine, Atlas Assurance protection program, and L'OCCITANE bath amenities.
For more information about Atlas Ocean Voyages' Black Friday offer, call Atlas Ocean Voyages at 1.844.44.ATLAS (28527).
______________________
© 2021 Travel Features Syndicate, a division of Workstyles, Inc. All rights reserved. Visit goingplacesfarandnear.com, www.huffingtonpost.com/author/karen-rubin, and travelwritersmagazine.com/TravelFeaturesSyndicate/. Blogging at goingplacesnearandfar.wordpress.com and moralcompasstravel.info. Send comments or questions to [email protected]. Tweet @TravelFeatures. 'Like' us at facebook.com/NewsPhotoFeatures