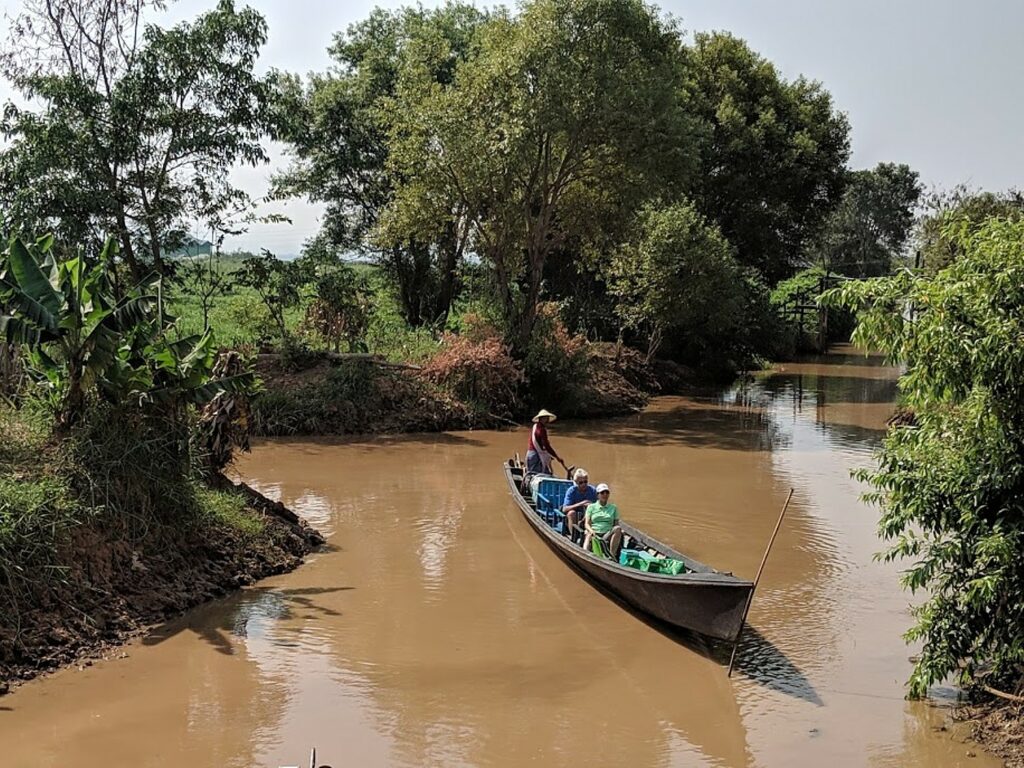 by Karen Rubin, Travel Features Syndicate, goingplacesfarandnear.com
It is marvelous to listen to the other nine teams in the Global Scavenger Hunt, a 23-day mystery tour around the world where we don't know where we are going until we get the call to get to the airport – excitedly relate their separate adventures and experiences. This happens when we gather at airports (which the teams use as time to do peer-review of each other's lists of scavenges completed and points won), on the bus to a hotel, at breakfast, or when we come together for the meetings where we get our booklets describing the challenges in a destination or find out where we are going next. Indeed, even though this is in a theoretical sense a contest, a competition, it is a friendly competition and people are helpful even though the rules prohibit actual collaboration.
Even those who have dropped out of the competition still pick up on organizer Bill Chalmers' (the Chief Experience Officer and ringmaster) challenges because they invariably lead us to wondrous and fascinating things that we may not have considered, or some experience at a highlight that we might not have considered that prompts new perspective and understanding. And since the competition is intended to crown "World's Best Travelers" it is designed to challenge one's ability for logistics and handling the inevitable trials and tribulations of travel. That's the sport.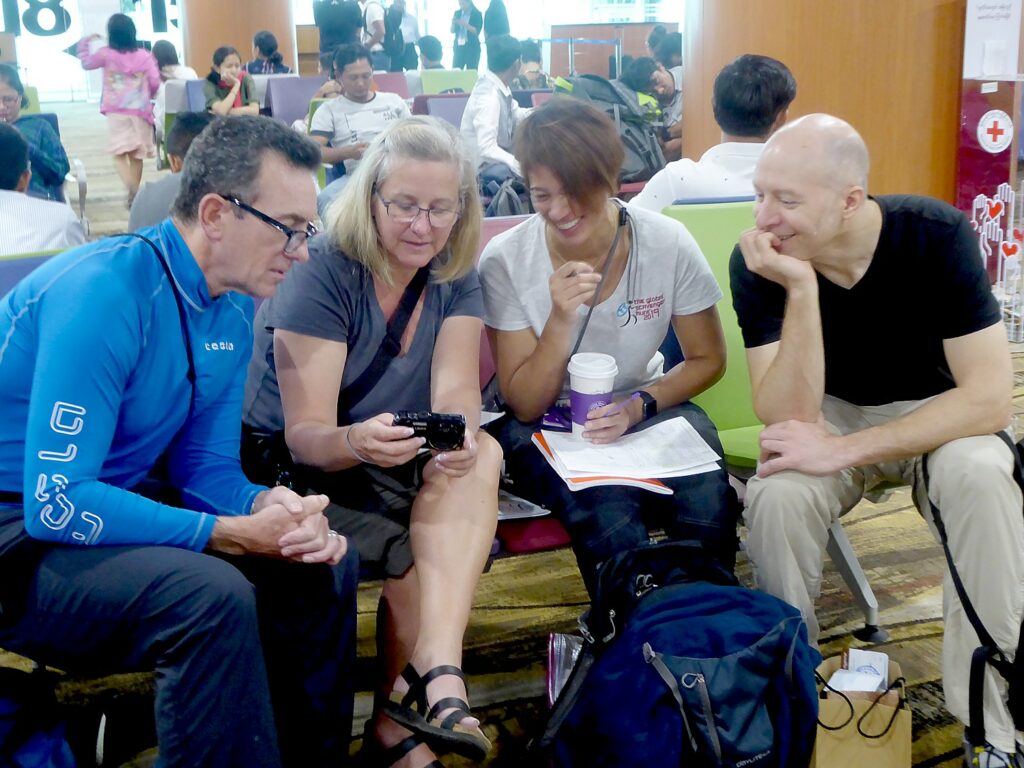 Lawyers Without Borders, the team of Zoe and Rainey Littlepage, of Houston, has now done the Global Scavenger Hunt more than a dozen times and won it five times, in addition to being avid adventure travelers on their own. But they appreciate the difference in traveling this way – first as a mystery tour, so you have no ability to research or plan in advance what you will see or do at a destination; second, the challenges force you to experience things or see things from a different point of view and become immersed, even in an abbreviated way, in local culture and society; and third, the rules (such as not being able to use your cell phone or computer to research or book, not being allowed to book through the hotel's concierge, not being allowed to hire a taxi driver for more than two trips) are aimed at making you "trust in strangers" and interact with local people.
Midway through our adventure, the Lawyers are currently leading the contest (no surprise). Rainey explains that a lot is luck (for example timing), but I think it is more art and willingness to embrace challenge as opportunity. And an ability to plan so effectively you can accomplish more scavenges, higher-point scavenges, and simply amass points. The problem is, if you fail to achieve any of the "mandatory" challenges, you don't get any points at all for that leg.
"It's different than regular travel," Rainey tells me. "Play the game. The sheet gives purpose to do things you wouldn't do. You have to plot. It's a brilliant way to see things… You decide how many to do, but you turn to look and find another. How between trains you might have an hour, and get 3 scavenges done. It's an experience to get it done. I feel pity for those who are just there – no points."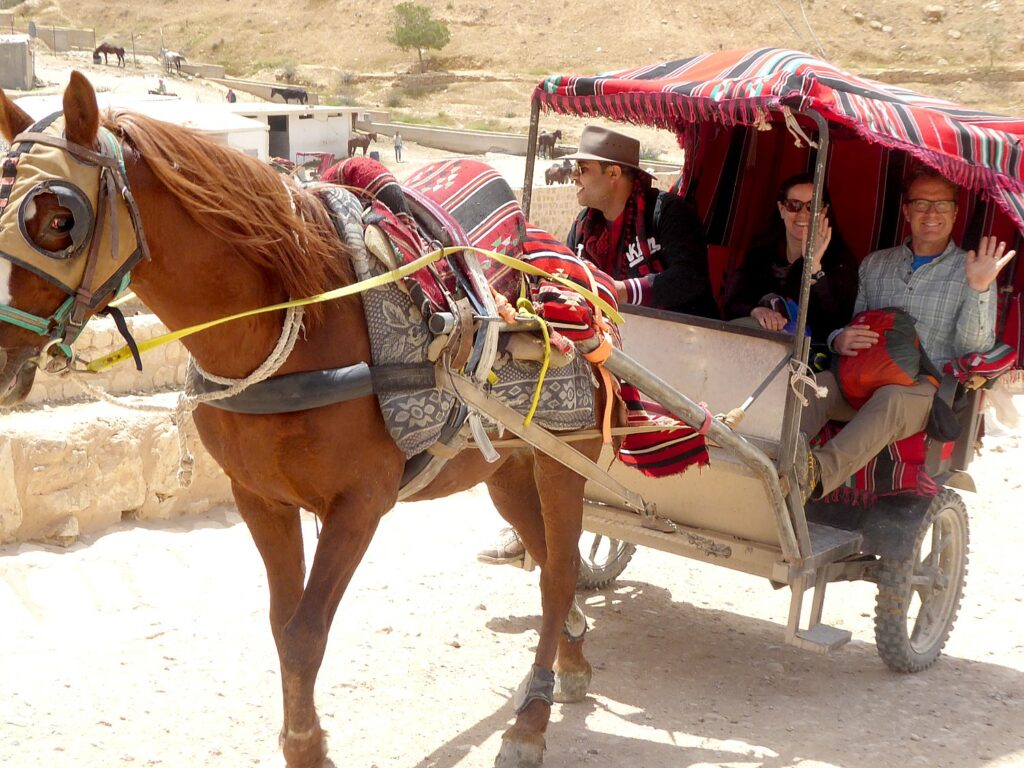 Innocuous things bring a sense of accomplishment (like identifying local fish at the market). "How you solve. I love the game. We have been lucky this year," he says, pointing to how one of the mandatory challenges in Jordan was to be at the Citadel in Amman at sunset – no mean feat since they had to get there from Petra. The sunset was at 7 and they arrived at 6:15 only to discover the Citadel closes at 6 pm. It was cash, not luck, that got them in: they paid the guard $5 to let them in to get the photos they needed as proof at sunset. "We would have lost the whole competition if he didn't let us in."
At the Dead Sea, where the mandatory challenge was to swim, it was nighttime when they arrived, but found someone (the kindness of strangers, is a theme of the Global Scavenger Hunt), to let them take the required dip.
At Wadi Rum in Jordan, where they stayed in a tented camp, another mandatory was to be on a camel wearing headdress. But it was night and camel rides were no longer available. They found somebody to provide the camel and even let him put on his headdress. They then paid a guy with a pick up truck to bring them fro the tented camp to a taxi at 3:40 am to get to Petra by 6:15 am (when I met them). They completed the challenge of making it all the way through Petra, hiking up the Monastery Trail (about 8 miles altogether) by 9:15 am when they dashed off to Jerash (by 2:30 pm), accomplishing in three hours what it takes most 4-5 hours.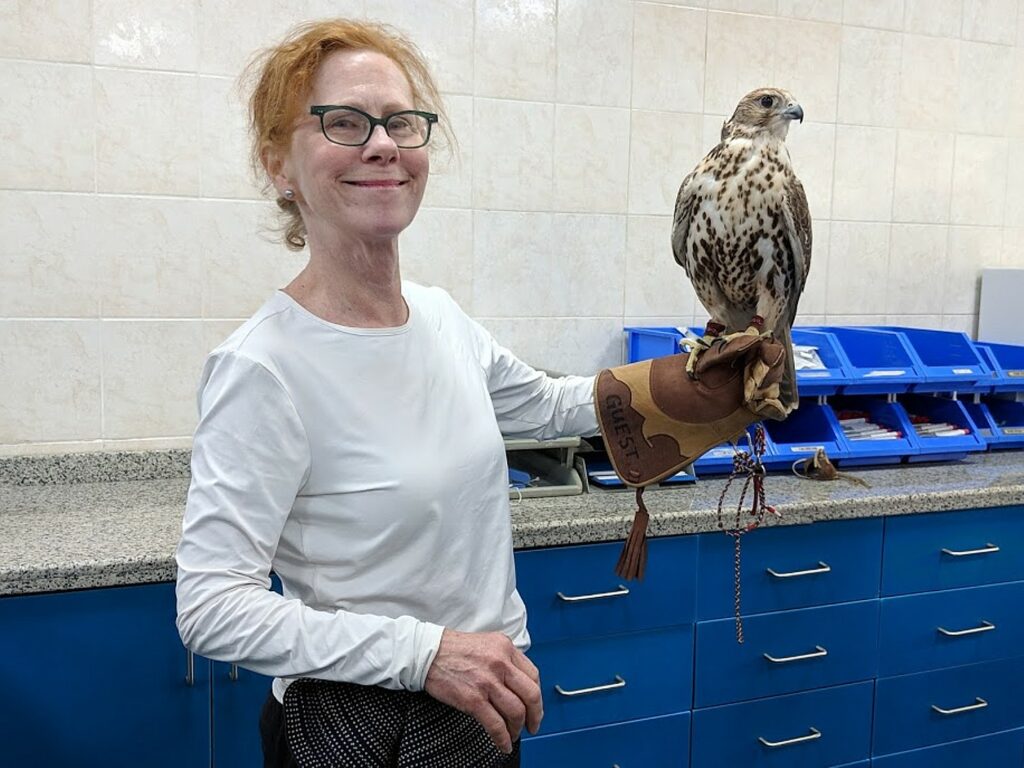 They had to sit through an hour-long church service before the required element would appear, took a Turkish bath, went to a café to smoke a hooka, ate falafel at a particular place, sent a stamped postcard from Petra to Petra (Bill and Pam Chalmers' daughter who couldn't come on the trip), and for the "beastie" challenge, pose on a camel. "Points are king," he tells me.
But here's an example of real luck: Getting back from Inle Lake in Myanmar, Zoe has her plane ticket but Rainey did not (again, they had to be back in time for the 6 pm deadline). Rainey was 30 on the waitlist, when a man offered his place on the plane. "I had to run to an ATM down the street to get the cash to give him." (Read Zoe's blog: https://zoeandraineygreatescape.blogspot.com)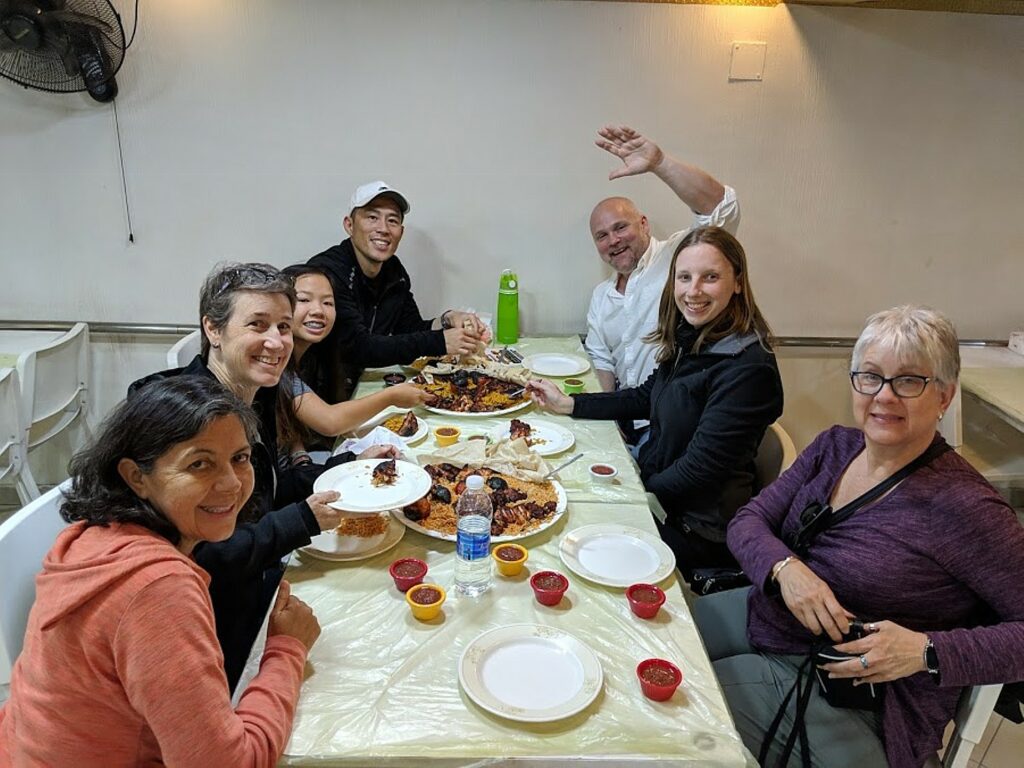 Think of it as "Around the World in 80 Days," where Phileas Fogg had to use such ingenuity to get place to place (and out of trouble) by a deadline to win the bet. Or how Indiana Jones, who had that powerful scene at Petra, in ""The Last Crusade used the clues in his father's notebook in pursuit of The Holy Grail, which ended with a "leap of faith." (If the trip sounds a lot like "The Amazing Race," that is not coincidence – rumor has it that the reality TV show producers got the idea from the Global Scavenger Hunt.)
I think upon Chalmers' pep talk during our 8-hour layover challenge in Bangkok:
You escape the airport albeit for a short time with only one rule…don't miss your flight!
…you embrace this short window of opportunity
…you take a mini-excursion…explore a neighborhood…see something you've always wanted to see
…you stretch your legs in an exotic location
…you go out and see and do as much as possible
…you maximize your exposure to a new place, a new culture
…you engage with real human beings
…you have a good time
…take a whirlwind hit n' run no-time-to-waste tour
…but the clock is ticking— you have to be time sensitive
…you won't turn into a pumpkin—but you will miss your flight!
…so efficiency matters…you have to know when to walk away—it's just not working out
…forget lines and mass tourism spots
…our layover challenges test their Travel IQ…their situational awareness…
…but they have to be careful, be smart
…remember the vagaries of local logistics
…and the airport boogaloo awaiting them: check-in, security, customs & immigration queues…
…Remember: don't miss your flight!
Indeed, Chalmers' blog that follows our trip, which picks up on the highlighted experiences of all the 10 teams is thrilling and a tutorial in what it takes to be "World's Greatest Traveler" – https://globalscavengerhunt.com/category/2016-event-blog/.
We are now midway in our 23-day around-the-world mystery tour and en route to Athens for a 30-hour challenge.
"You all feel confident, comfortable, would do new things, trust strangers, found balance between event and joy. Maximum joy, embrace that," Bill Chalmers, says.
Chalmers created the Global Scavenger Hunt not just to promote the benefits of international travel to cultivate Global Citizens, and all the benefits of travel – from providing economic foundation to sustain places of history, heritage and culture that might otherwise be abandoned, provide jobs and improve the living standards for communities and societies, and promote an exchange of understanding and ideas just as Marco Polo did centuries ago, where we are also encouraged to engage in voluntourism projects along the way – but serves to support The Global Scavenger Hunt's cause-related, charitable purposes. The annual event raises funds for GreatEscape Foundation's twin goals: building co-ed elementary schools in low & middle income nations, and distributing interest-free no-fee micro-loans to budding global entrepreneurs (mostly mothers).
"Both our methods of helping others help themselves are designed to facilitate their great escape from the cycle of poverty—one person at a time! Happily, we have improved the lives of thousands: building a dozen schools, a mid-wife training facility, and funding thousands of mothers wanting to make a better life for their families," Chalmers writes.
The Global Scavenger Hunt is an annual travel program that has been operated for the past 15 years by Bill and Pamela Chalmers, GreatEscape Adventures, 310-281-7809, GlobalScavengerHunt.com.
________
© 2019 Travel Features Syndicate, a division of Workstyles, Inc. All rights reserved. Visit goingplacesfarandnear.com, www.huffingtonpost.com/author/karen-rubin, and travelwritersmagazine.com/TravelFeaturesSyndicate/. Blogging at goingplacesnearandfar.wordpress.com and moralcompasstravel.info. Send comments or questions to [email protected]. Tweet @TravelFeatures. 'Like' us at facebook.com/NewsPhotoFeatures