By Eric Leiberman and Sarah Falter, Travel Features Syndicate, goingplacesfarandnear.com
Eric and Sarah are on a 6-month around-the-world sabbatical, joining a huge movement of young people who are choosing to live the nomadic life (at least for a time) and travel or work remotely, becoming immersed in local life and culture. They are filing these dispatches periodically. They previously reported about their adventures in Mexico, South Korea and Vietnam. Here's their dispatch from Malaysia and Cambodia:
Salutations from the two-shower-a-day club! We both agree that if these last four weeks of our trip had a title it'd be "Never Not Sweating". The combination of oppressive humidity and laundry machines that never seem to get our clothes fully clean nor fully dry (could definitely be user error, still unclear) make us think the clothes we brought will never smell normal again. BUT the lingering scent of delicious food past, present & future prevails!
Cat Ba island © Eric Leiberman/goingplacesfarandnear.com
Since our last update, our love fest for Vietnam continued a couple weeks longer with visits to Cat Ba island (including an epic stay on a houseboat amongst a floating village of 200+ dwellings), Central Vietnam (Hoi An & Da Nang for a change up of beach yoga, morning runs, and smoothie bowls), and Ho Chi Minh city before boarding our flights to Malaysia. We definitely squeezed out every last drop of our hard-earned 30-day visas.
Penang © Eric Leiberman/goingplacesfarandnear.com
Malaysia really surprised us in the best way. We immediately appreciated the multiculturalism and quieter calm of daily life, which was a pretty stark contrast to our previous month in Vietnam. The melting pot of Indian, Chinese & Malay populations with all the many permutations of ethnic and religious cultures within each group made for a wide sampling of options every meal. And we were reintroduced to traffic lights and crosswalks, adding the months back to our lives that we likely lost from the heart palpitations navigating the streets and highways of Vietnam.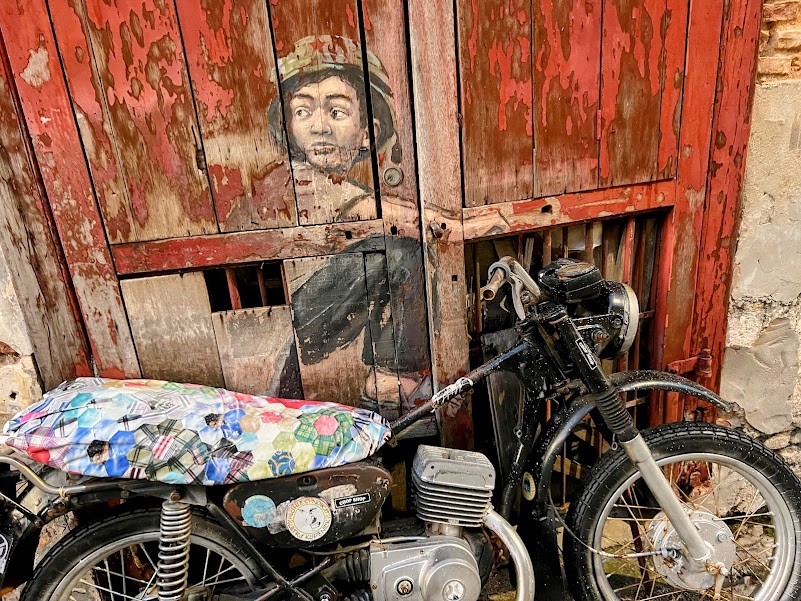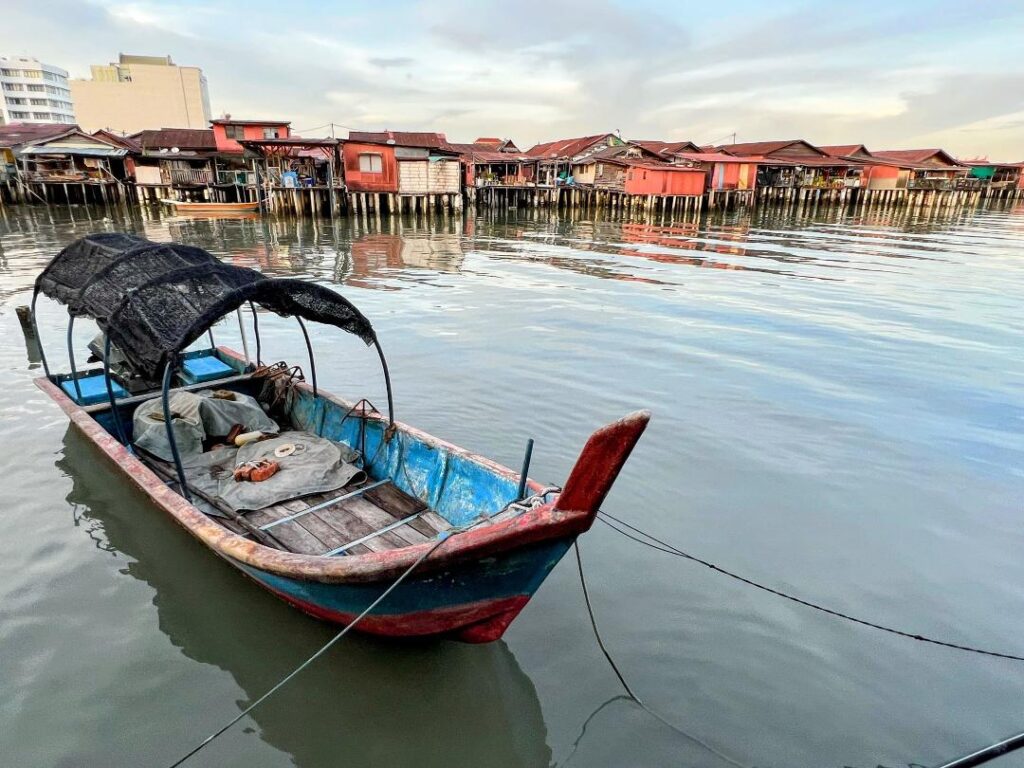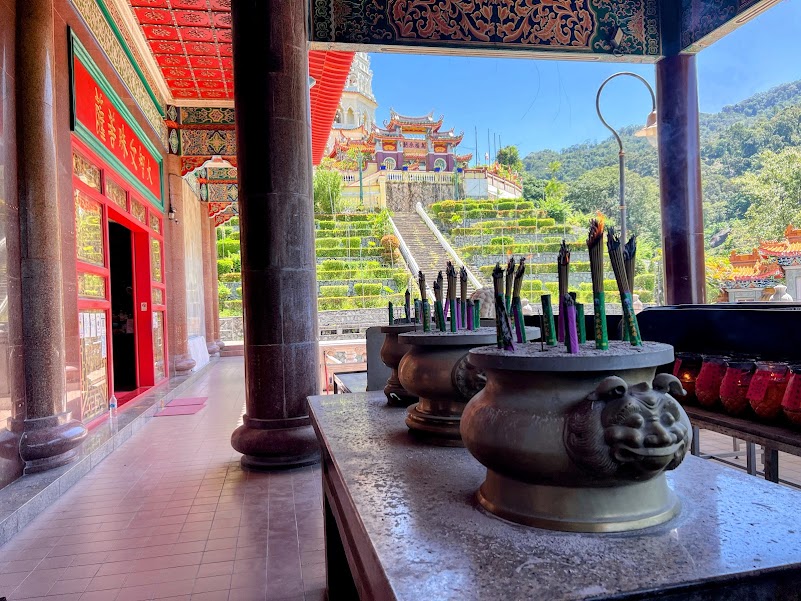 The places we visited were a pretty broad sampling of western Malaysia. Penang, a gorgeous UNESCO World Heritage site, is a food stall mecca with funky street art woven throughout. It scores extra cuteness points for being home to the smallest national park in the world. Langkawi feels like how we've heard/imagined Kauai to be, amazingly lush and mountainous with lots of wildlife and white sand beaches. Here, we treated ourselves and balled out on Eric's Marriott Bonvoy points at the Ritz Carlton, enjoying every free amenity the hotel had to offer and surviving almost solely on contraband fruit, cereal, instant noodles and turn-down snacks (hey, we're on a budget y'all.. don't judge!).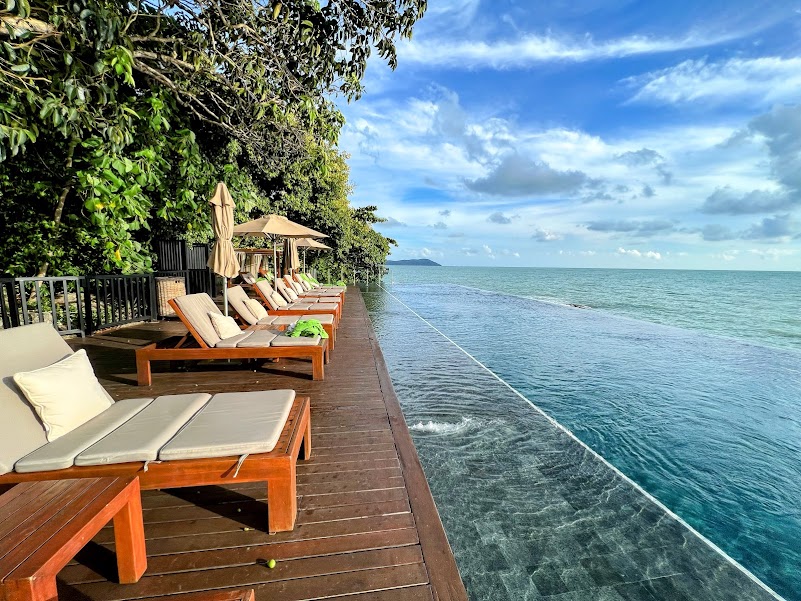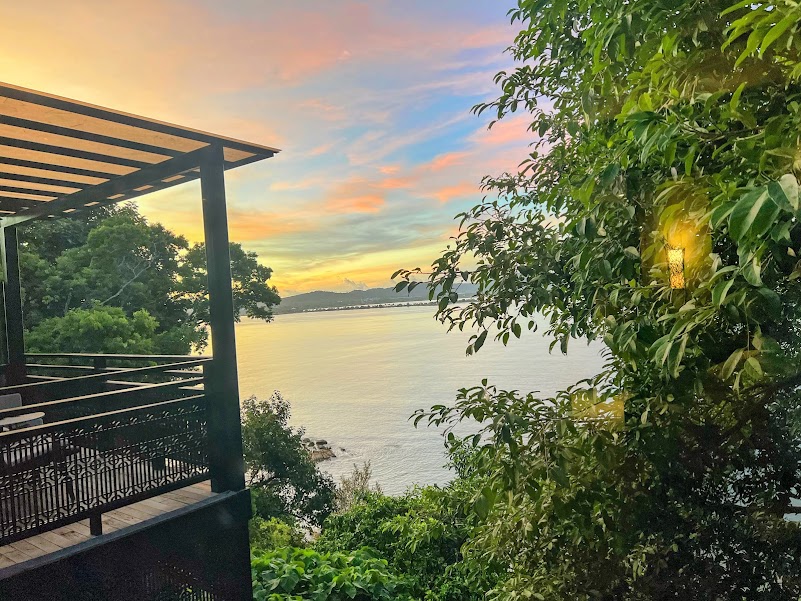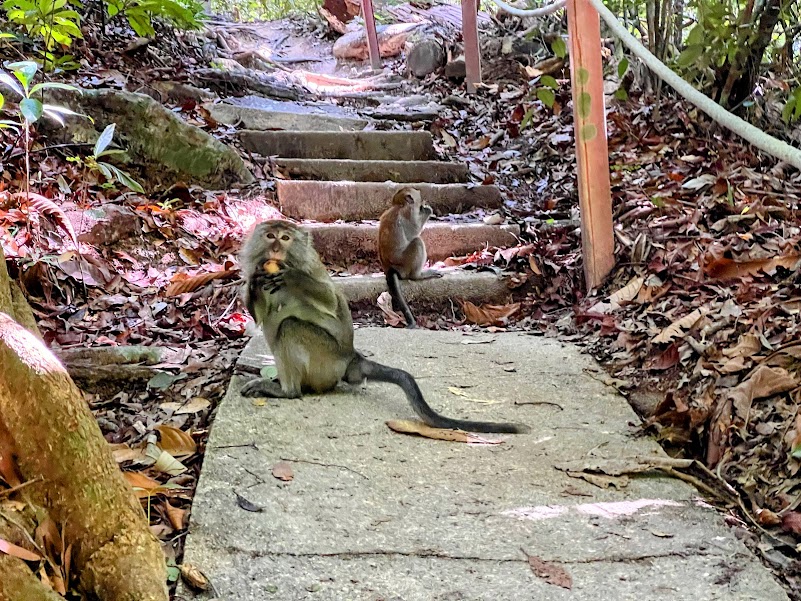 And our last stop in Malaysia landed us in Kuala Lumpur, which has a cool hybrid feel of both East and Southeast Asian megacities with its traditional houses and stray animals juxtaposed next to sleek luxury skyscrapers (spectacular infinity pools with massive skyline views are a dime a dozen).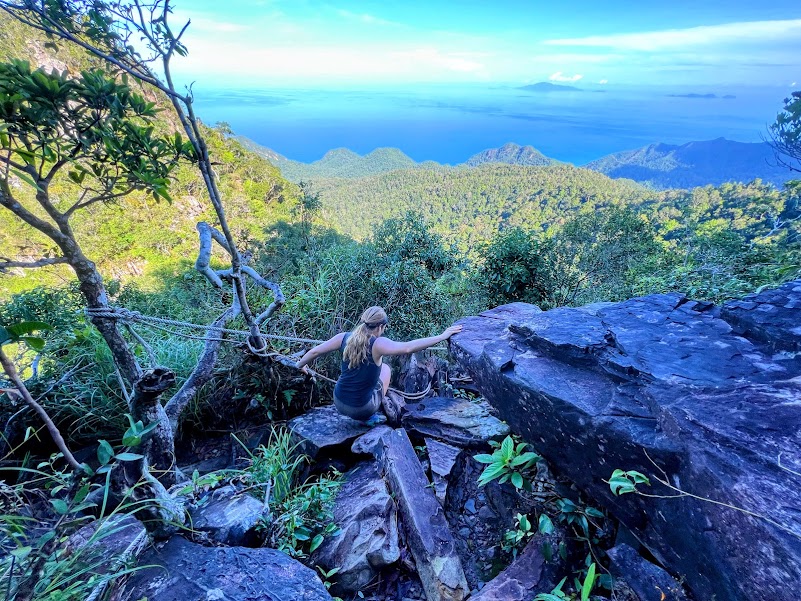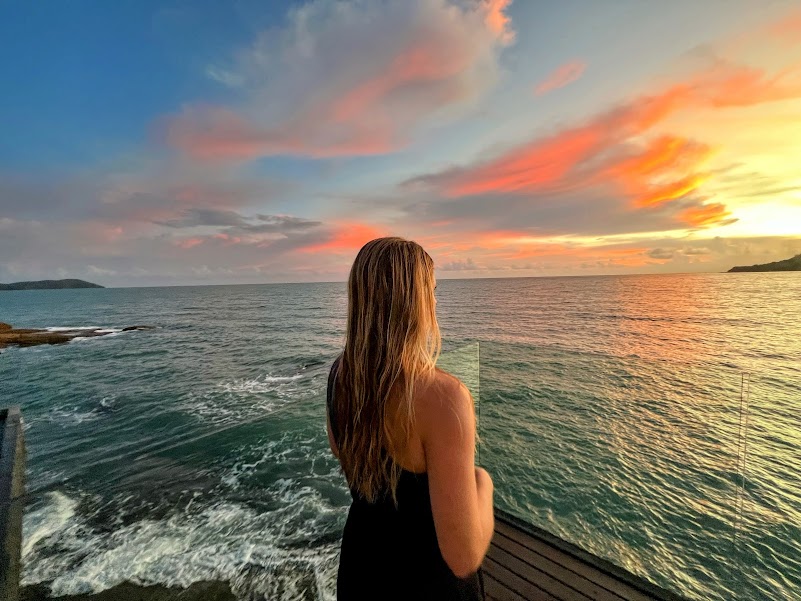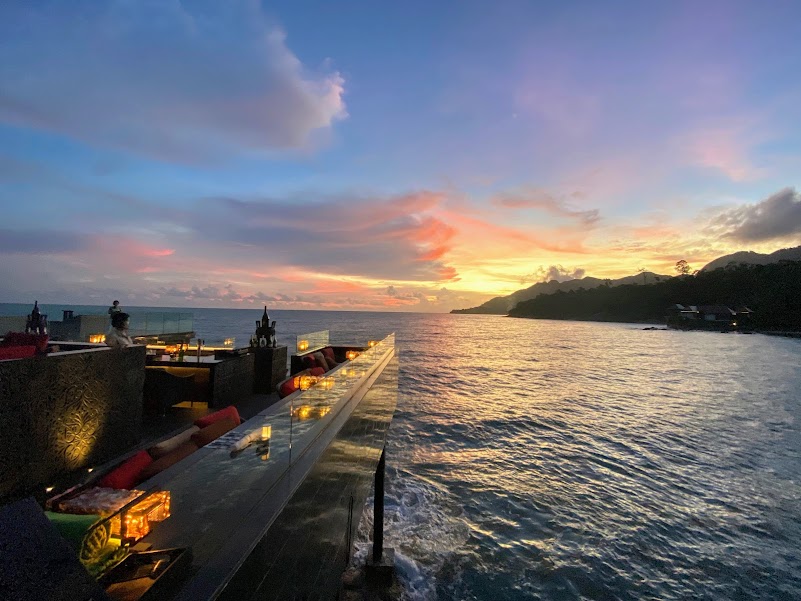 Malaysia © Eric Leiberman/goingplacesfarandnear.com
In our experience, the only thing we found to be stronger than the infinity pool game in Malaysia was the army of monkeys. We encountered them pretty much everywhere we went – during both city and jungle explorations, on beaches, and even on our hotel balcony. It was cute and fun for a while, but it got personal when Sarah was peacefully enjoying her apple with peanut butter, only to look up (at first excitedly) to see monkeys gripping the balcony rails. This excitement quickly turned to terror as the gaggle of conspirators jumped to her, and one mother monkey with baby hanging on ripped the PB jar right from Sarah's grasp (which is quite strong, not sure if anyone here has ever tried to take PB from Sarah). Sarah is trying her best not to now think of them as glorified rats, and has Eric to remind her diligently of our shared ancestry (monkeys are Eric's favorite animal.. shocker). Yesterday, a new friend we met on the train told us a monkey recently ripped her pants attempting to get a snack from her pocket! No thanks. Sarah's mind is set for now.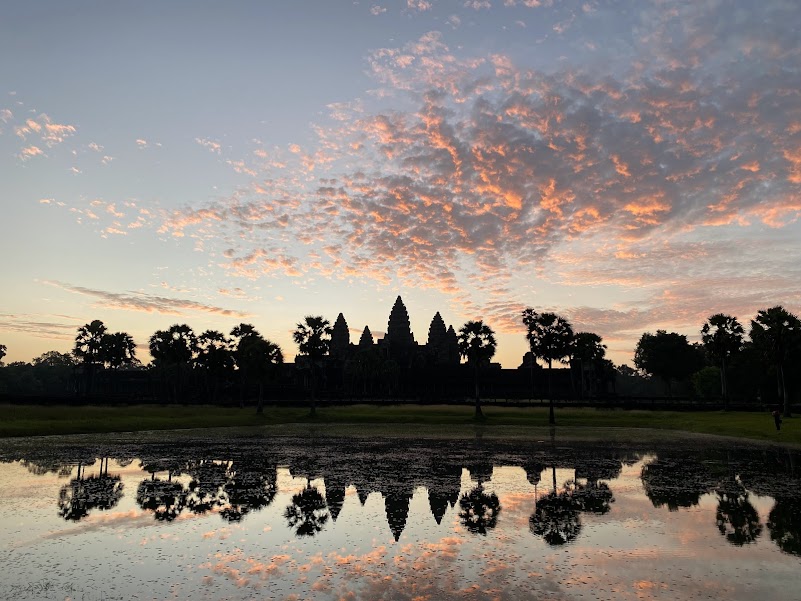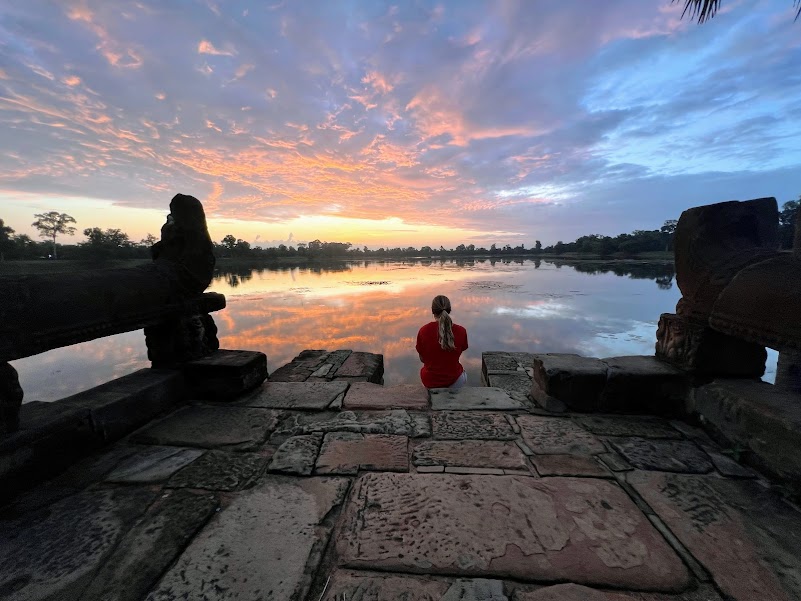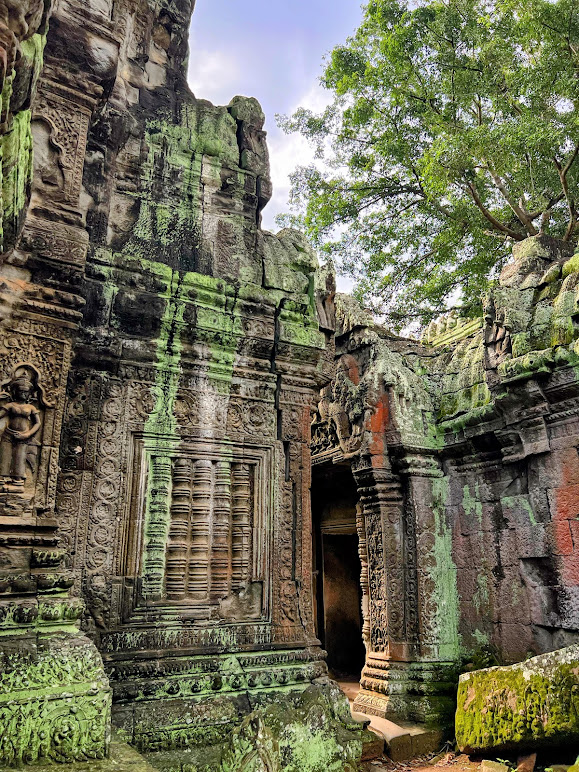 Next, we skipped over to Cambodia to see the ancient temples of Angkor, just north of the town of Siem Reap. We were blown away to learn that this site was home to 1 million people at its height about 900 years ago (the largest pre-industrial city in the world, with 1/400 people on the PLANET living there). The temples throughout the 250 square mile archaeological park are in varying states of being consumed by the jungle due to a combination of factors over the years – namely neglect, war, vandalism and (thankfully) restoration efforts.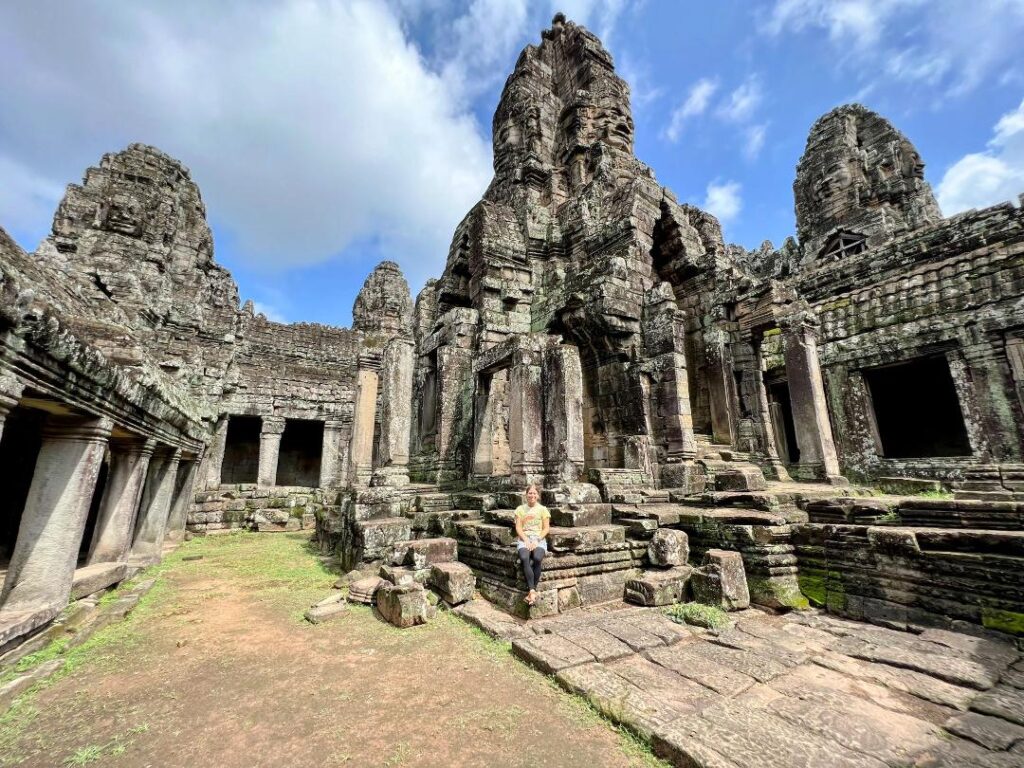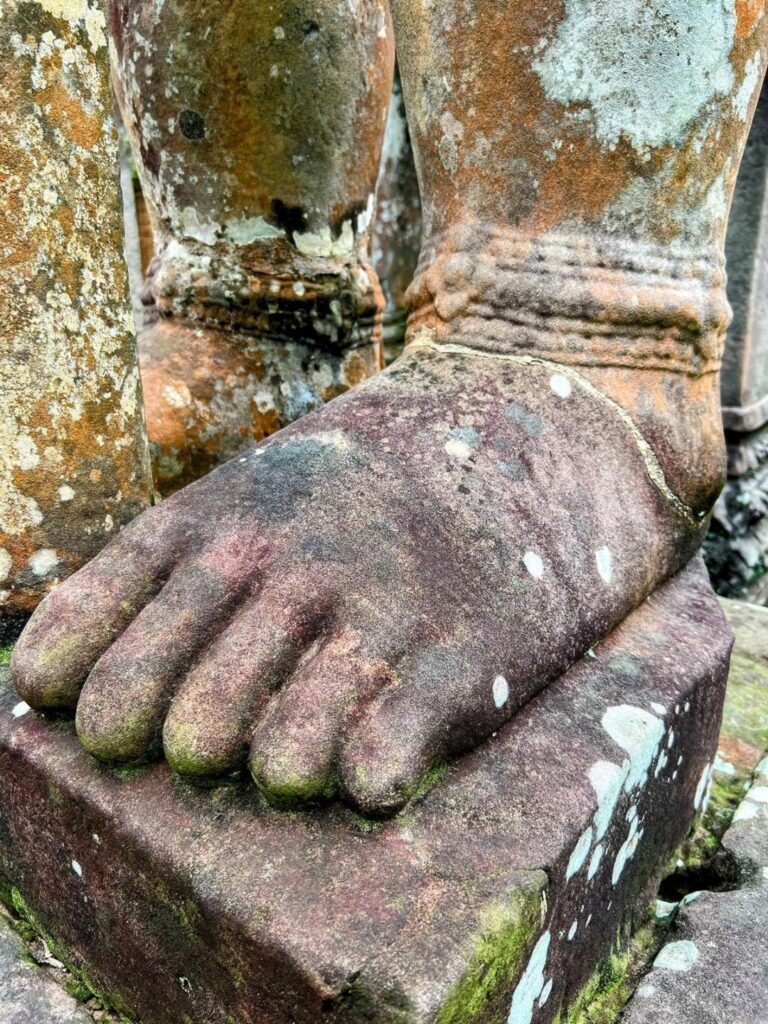 More fun factoids – the temples have changed hands (and actual coats of paint) between different religions over the years, based on the beliefs of whoever ruled at the time. Originally Hindu, then swapped to Buddhist, then back to Hindu again when the leading man embraced Brahmanism. Many of the Buddha statues were defaced in some way (missing a head or an arm). But can you blame the people?!.. sounds very confusing to be constantly switching horses on the path to salvation! -Editor's note: Eric thought that was funny; Sarah thought offensive.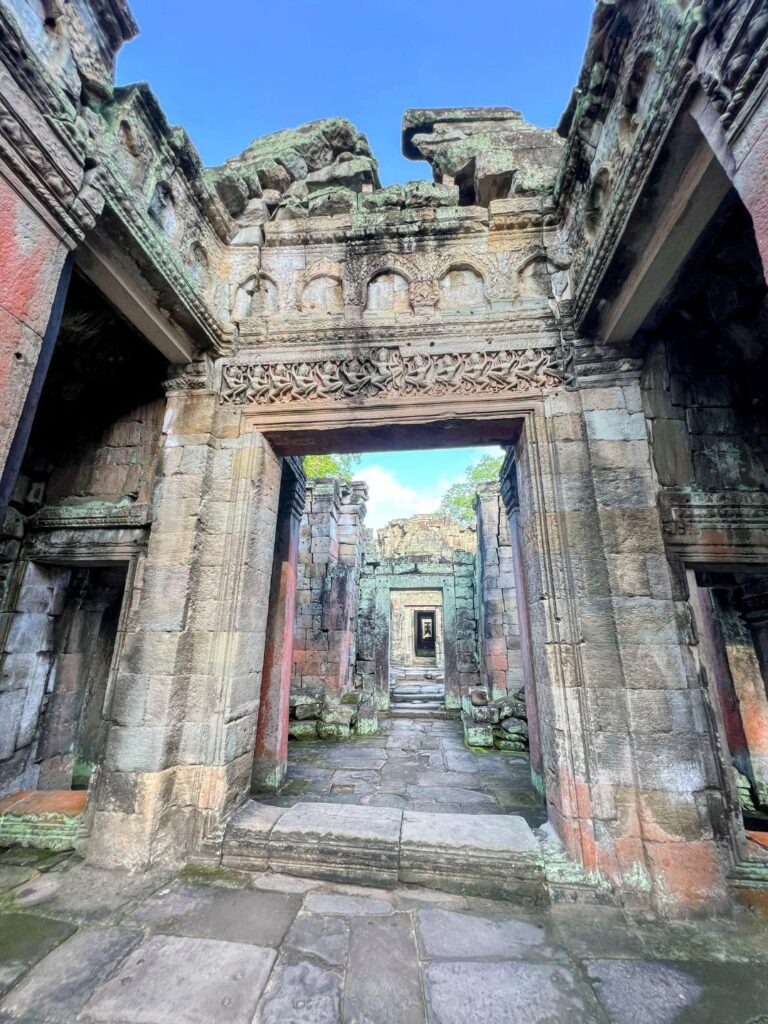 Eric dragged Sarah out of bed at 4AM three consecutive days in a row in order to be at the Angkor temples for sunrise. But Sarah admits it was pretty special to be on the scooter on those dark mornings, slowly making our way through Siem Reap with the few locals and shopkeepers awake at that hour. It was also so worth it to escape the heat of the day and have many of the temples all to ourselves (our guide told us that pre-Covid this site could see 12,000-13,000 tourists per day, compared with 400-500 right now). We feel lucky to be able to tour the utterly magnificent sites with such freedom, but heartbroken at the economic impact the pandemic has had on so many in the tourism industry. Some we've met have lost their homes/homestays/hotels, and many changed their jobs entirely (to farming, fishing..) to make ends meet. They all vocalize that they can't wait to see more and more tourists again.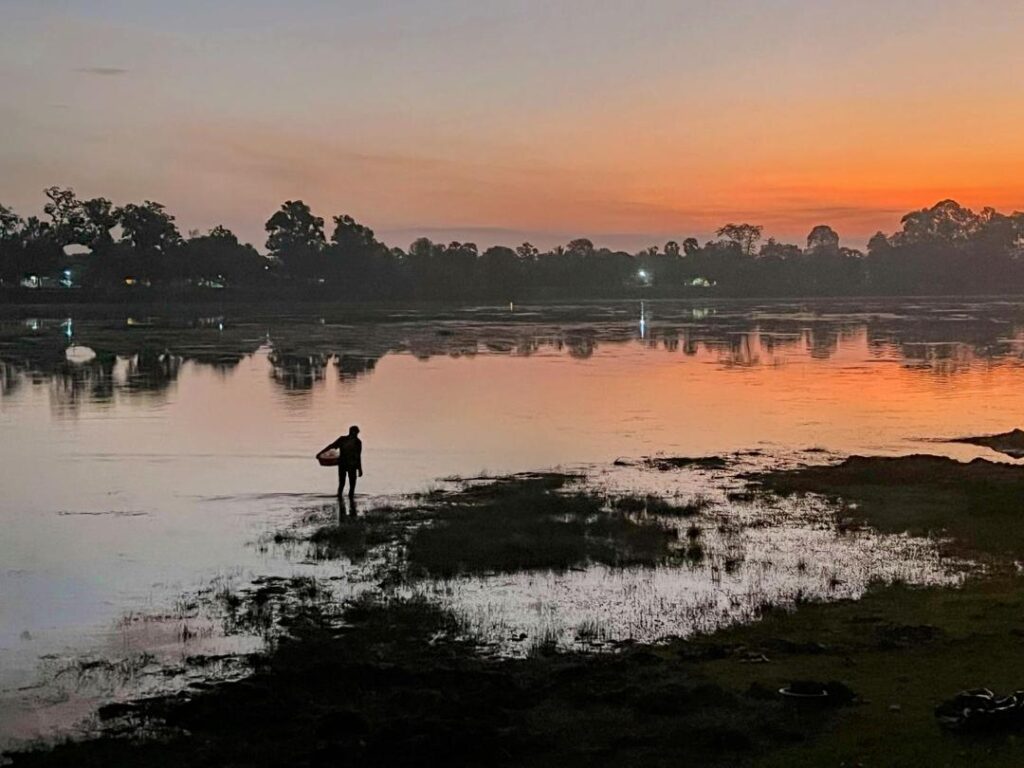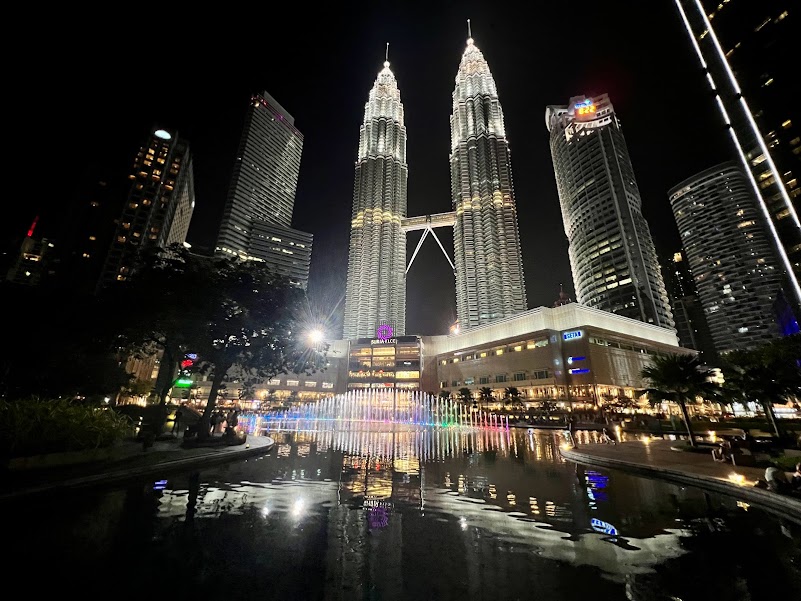 We went on to continue the whole not-really-sleeping thing for our first week in Indonesia, first due to an overnight layover at the Singapore airport, and then chasing first light for some epic volcanoes in Java. We'll be making our way east in Indonesia over the next month, so please send over any/all recommendations! Sarah is 50/50 at this point in thinking we should do a week-long silent retreat.
See also:
DISPATCH 1 FROM LIVING THE NOMADIC LIFE, A GLOBAL ODYSSEY: MEXICO
DISPATCH 2 FROM LIVING THE NOMADIC LIFE, A GLOBAL ODYSSEY: SOUTH KOREA TO VIETNAM
DISPATCH 3 FROM LIVING THE NOMADIC LIFE, A GLOBAL ODYSSEY: MALAYSIA TO CAMBODIA
DISPATCH 4 FROM LIVING THE NOMADIC LIFE, A GLOBAL ODYSSEY: INDONESIA
DISPATCH 5 FROM LIVING THE NOMADIC LIFE, A GLOBAL ODYSSEY: AUSTRALIA-NEW ZEALAND-CHILE
_______________________________
© 2022 Travel Features Syndicate, a division of Workstyles, Inc. All rights reserved. Visit goingplacesfarandnear.com, www.huffingtonpost.com/author/karen-rubin, and travelwritersmagazine.com/TravelFeaturesSyndicate/. Blogging at goingplacesnearandfar.wordpress.com and moralcompasstravel.info. Visit instagram.com/going_places_far_and_near and instagram.com/bigbackpacktraveler/ Send comments or questions to [email protected]. Tweet @TravelFeatures. 'Like' us at facebook.com/NewsPhotoFeatures