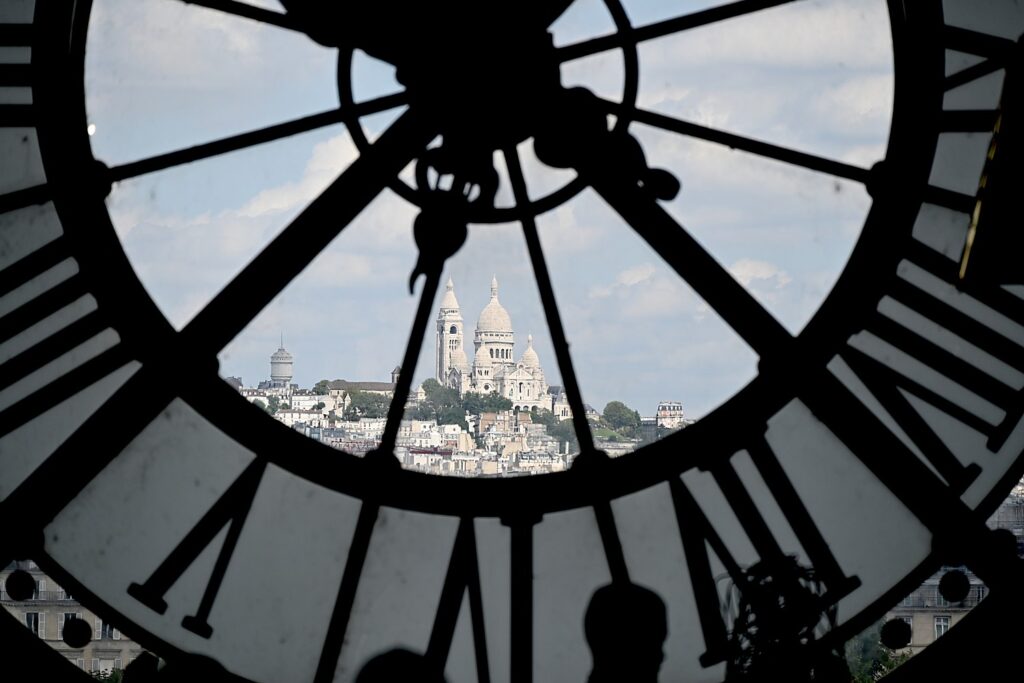 By Karen Rubin,Travel Features Syndicate, goingplacesfarandnear.com
What could be a better gift than giving a part of the world, some memorable, life-enhancing, life-changing experience, something from their bucket-list, perhaps? Give the gift of travel.
The gift of travel can be everything from the trip itself (even create a registry so that lots of friends and family can contribute), to pre-arranging some experience or activity to enhance a trip: a dining experience; a spa visit; admission to a museum, attraction or cultural event; a cooking, baking or jewelry making class; a hot-air balloon ride; rock-climbing adventure; walking tour; bike rental, to purchasing a gift-card or gift certificate that can be applied to the bigger-ticket items and give flexibility for when. And what trip doesn't require some special gear? And if you time it right, you might also be able to benefit from holiday savings, even on the more open-ended gift cards or certificates.
Gift cards can open up doors to travel, or take the sting out of the pinch to a traveler's, couple's or family's wallet. Gift cards can be that extra spark that gets your loved one to finally depart on their bucket-list experience. And more and more travel companies – hotels and accommodations, cruises, tours, theme parks, sightseeing, spa visits, restaurants and dining, and even transportation companies from airlines to Amtrak to Uber to a Maine Windjammer Cruise – now offer gift cards. The beauty is you can give the amount that works best for you and the recipient can choose the date. (And check if you can apply Black Friday/Cyber Monday discounts.)
Here are some examples:
Globus family of brands Gift Certificates, redeemable for tours and cruises, come in denominations of $50, $200 & $500. Gift Certificates may be used in conjunction with any promotion offered at time of booking and they are transferable (https://www.globusjourneys.com/tour-gift-certificate/).
Tauck Tours eGift Cards, available in any amount, are valid for any Tauck land journey, river or small ship cruise and Tauck Bridges family adventures. They can be redeemed by phone or online at Tauck.com. https://www.tauck.com/guest-travel/egiftcard.
Contiki's gift card can be used on any Contiki trip; the voucher certificates include a personalized message, can be sent electronically or printed, and do not expire. https://www.contiki.com/en-us/resources/travel-gift-card 866-266 8454.
Historic Hotels of Europe, an exclusive collection of independent and unique hotels, castles, palaces, country houses and other properties handpicked for historic importance, quality and unique story, throughout Europe, offers a gift voucher, valid for five years, in amounts from 50-1500 Euros ([email protected], https://historichotelsofeurope.com/gift-voucher).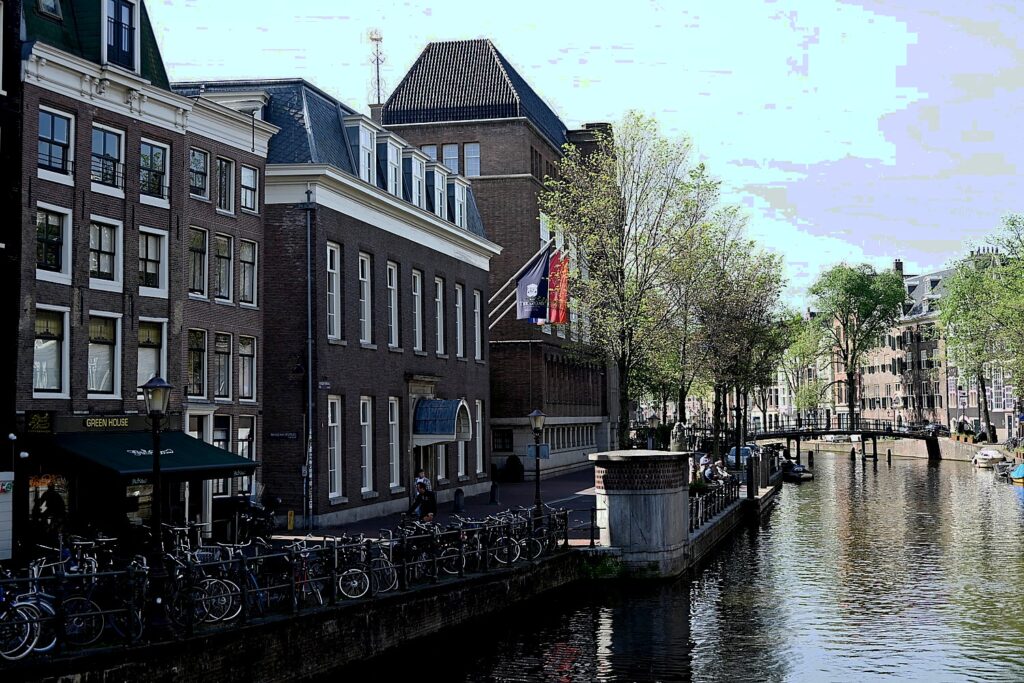 You can purchase gift cards for stays or amenities at Historic Hotels of America, Historic Hotels Worldwide, Beyond Green and Preferred Hotels & Resorts (all brands of Preferred Hotels & Resorts), through the iprefer.com. Gift Cards can be used for services, experiences, and stays at participating hotels and resorts in hundreds of destinations around the world. Gift cards do not expire. Purchase online at giftcards.iprefer.com. 
Noble House Hotels & Resorts gift cards may be used at its collection of hotels, resorts, spas, restaurants, marinas and adventures across North America, among them, the Jekyll Island Club Resort, Jekyll Island, Georgia. (https://www.noblehousehotels.com/gift-card/)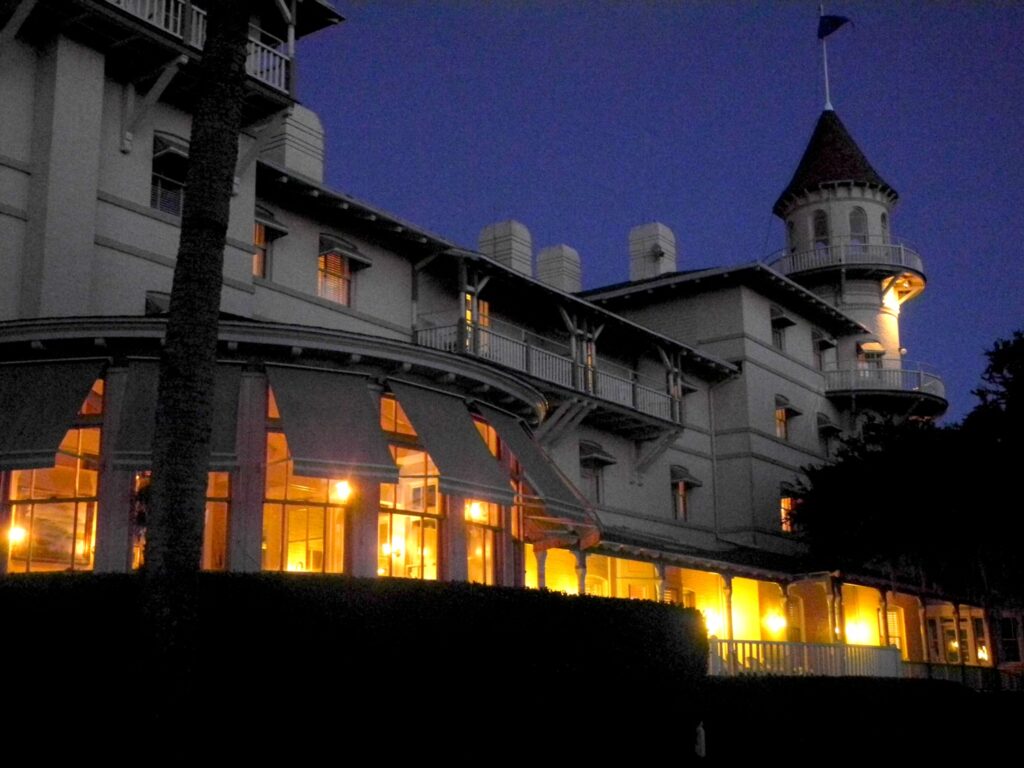 Small Luxury Hotels, with over 500 hotels in more than 90 countries, makes it simple to send an SLH Gift Card – just choose the occasion, select the amount, and finish with a personalized message. https://slh.com/about-slh/gift-cards
New England Inns & Resorts Association gift cards can be redeemed at 300 lodging properties all over New England and can be purchased in any amount you choose. The cards never expire. Make a reservation directly with the property of your choice and let them know you will be using a New England Inns & Resort Gift Card.  Present the card at check-in. https://www.newenglandinnsandresorts.com/gift-cards
Independent Collection Hotels & Resorts, a division of HHM which manages 240 properties across North America, offers gift cards for its portfolio of independent Luxury and Lifestyle, Resorts, Premium Branded and Branded Select. Among them: The Rittenhouse, Whiteface Lodge in lake Placid, MacArthur Place, Sonoma, https://www.independentcollection.com/gift-cards
With a Gift Card from Historic Inns of Savannah, choose from six award-winning boutique hotels in Savannah's famed historic district https://www.historicinnsofsavannah.com/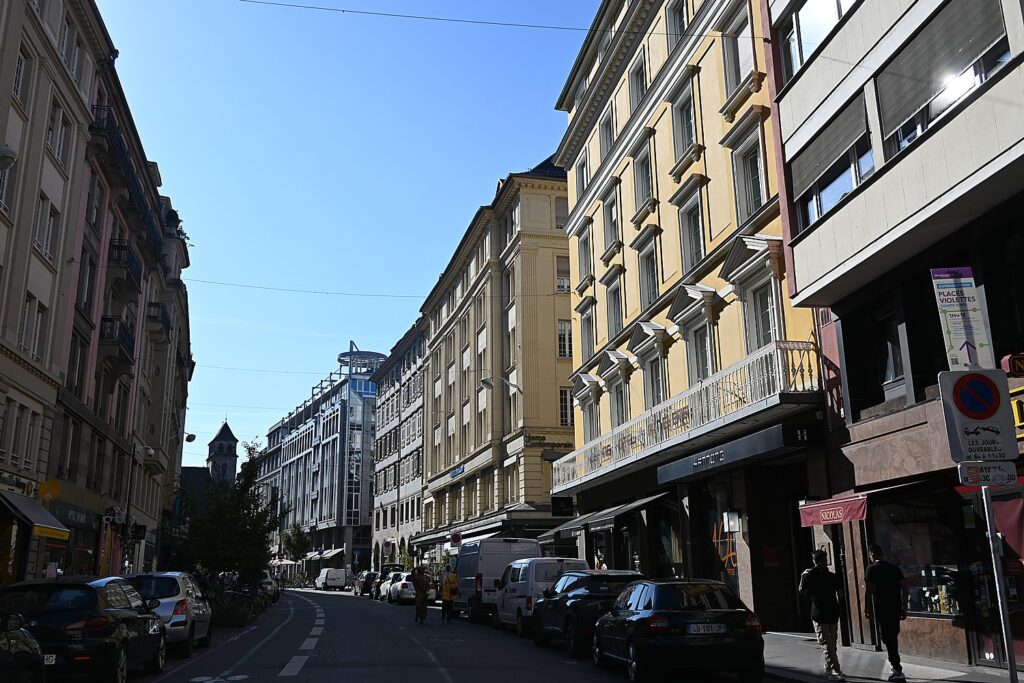 Hotels.com (an Expedia company) gift cards unlock hundreds of thousands of places to stay worldwide, including major hotel chains. The gift cards are available in denominations from $10 to $2,000 and there are no expiration dates or fees. Also, Hotels.com also has a secure gift registry where friends and family can contribute toward a Hotels.com eGift Card – great for honeymoons, babymoons, graduation, or any other group-gifting occasion. Here's fine print: Usable up to balance only for new hotel bookings at www.hotels.com/gc. Only one gift card can be redeemed per online booking, but multiple gift cards may be combined into one gift card with a maximum value of $2000 by visiting the balance transfer tab found at www.hotels.com/gcbalance. Not redeemable at hotel locations or if you choose the Pay at Hotel option online. Not redeemable toward existing bookings or Packages. https://www.hotels.com/lp/b/giftcards (For balance or information, visit www.hotels.com/gcbalance or call US Toll Free 1-888-999-4468.)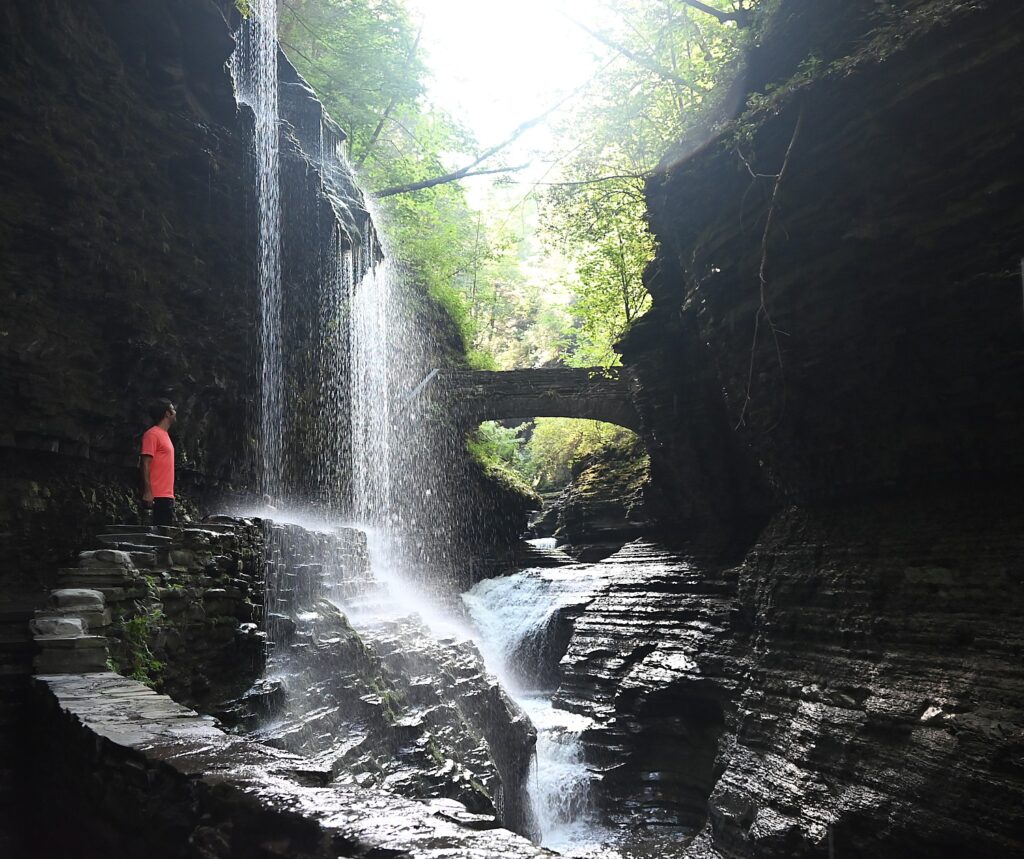 New York State's Parks, Recreation and Historic Preservation gift card is usable at 8,500 campsites, 850 cabins, 135 cottages and 18 golf courses throughout the state. Use for fees associated with camping walk-ups, golf reservations and greens fees, camping supplies, boat rentals provided by NYS Parks (not for vehicle entrance fee, concessionaires, or Department of Environmental Conservation facilities). Purchase online at https://shop.parks.ny.gov/store/gift-cards/ for any dollar amount and have no expiration date. They can be used with the NYS camping reservation system (Reserve America), https://www.reserveamerica.com, 800-456-2267.
Cruiselines also make it easy to purchase gift cards, and even gift registries so that family and friends can contribute to purchasing the cruise: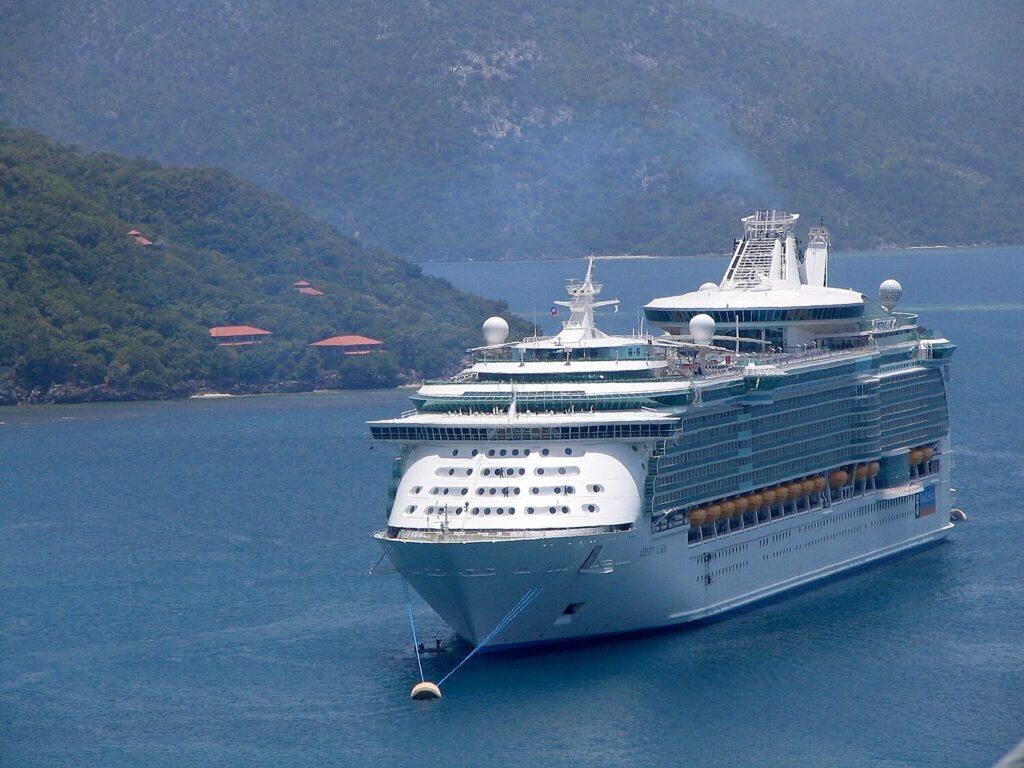 The Royal Caribbean pre-paid gift card is similar to a gift certificate. These digital funds can be used for Royal Caribbean International or Celebrity Cruises cruise bookings and redeemed by booking online. The gift card will be sent to the recipient via email on the delivery date you choose. For same-day delivery, most gift cards are sent within an hour of your purchase. Royal Caribbean (www.royalcaribbean.com/programs/gift-cards, 866-562-7625)
Norwegian Cruise Line makes it possible to gift onboard credit, wine, gourmet treats, spa visits, or create a registry so that bunches of family and friends can contribute toward a cruise (https://www.ncl.com/onboard-gifts).
Also: Disney Cruise Lines (https://disneycruise.disney.go.com/featured/holiday-gift-cruise/); Carnival Cruise Lines (https://carnival.ourgiftcards.com/); Princess Cruises (princess.com/giftcard); Holland America (https://www.hollandamerica.com/en/us/plan-a-cruise/giftcard)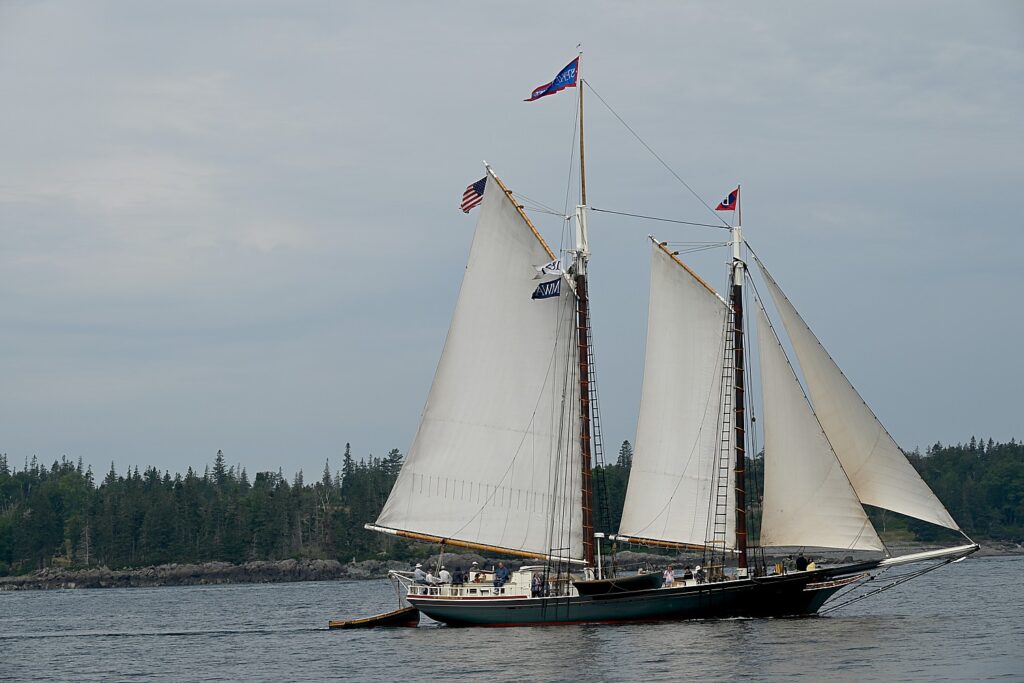 Maine Windjammer Association provides e-gift certificates that can be ordered in any denomination, and will be honored by any vessel in its fleet. The gift certificates never expire and can be customized with a special message. Order online. You can have your e-certificate sent immediately or schedule it for a future day. ([email protected],800-807-9463;  https://www.sailmainecoast.com/windjammer-sailing-gift-certificates/)
Gift of Experience
Give experiences that turn a trip into a wonder that lasts a lifetime.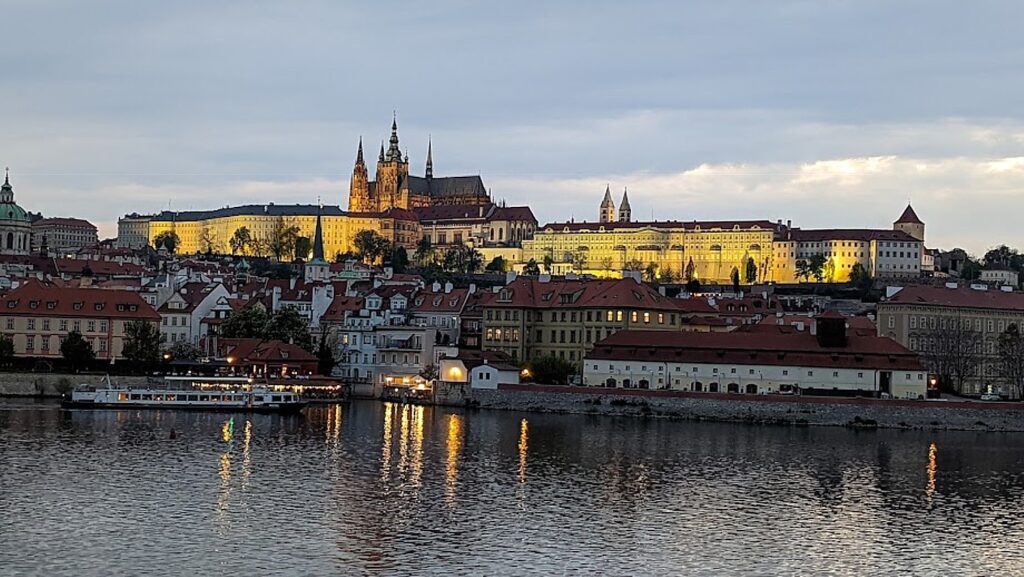 You can pre-purchase a city-sightseeing pass that provides admissions to the most popular sights in cities like Prague (PragueCoolPass.com); Amsterdam; Berlin; Dresden; Paris (parispass.com); New York City; Philadelphia. Wilmington, Delaware & the Brandywine Valley's 2024 Brandywine Treasure Trail Passport provides access to 12 of Greater Wilmington's top cultural attractions. Check out Go City, which sells passes in over 30 destinations from major metropolises like London and New York to oceanfront oases like Sydney and Oahu – 1,500 attractions, tours, and activities worldwide, saving money over purchasing individual tickets, connected on your smart phone (GoCity.com, 800 887 9103).
Gift certificates from Broadway.com can be redeemed for tickets to any Broadway or Off-Broadway show currently playing in New York City (https://www.broadway.com/gift-certificates/).
Drive an exotic car, learn to fly, rock climb, skydive, bungee jump, take a hot-air balloon ride. Virgin Experience lists some 5000 different experiences in 122 regions from 600 "best in class" partners that their gift card can be applied to: Go to Food & Wine Gifts, Adventures Experiences and other listings. Easy return, no expiration, free exchange (https://www.virginexperiencegifts.com/action-and-adventure, https://www.virginexperiencegifts.com/ (for Black Friday, use GIFT20 for 20% off).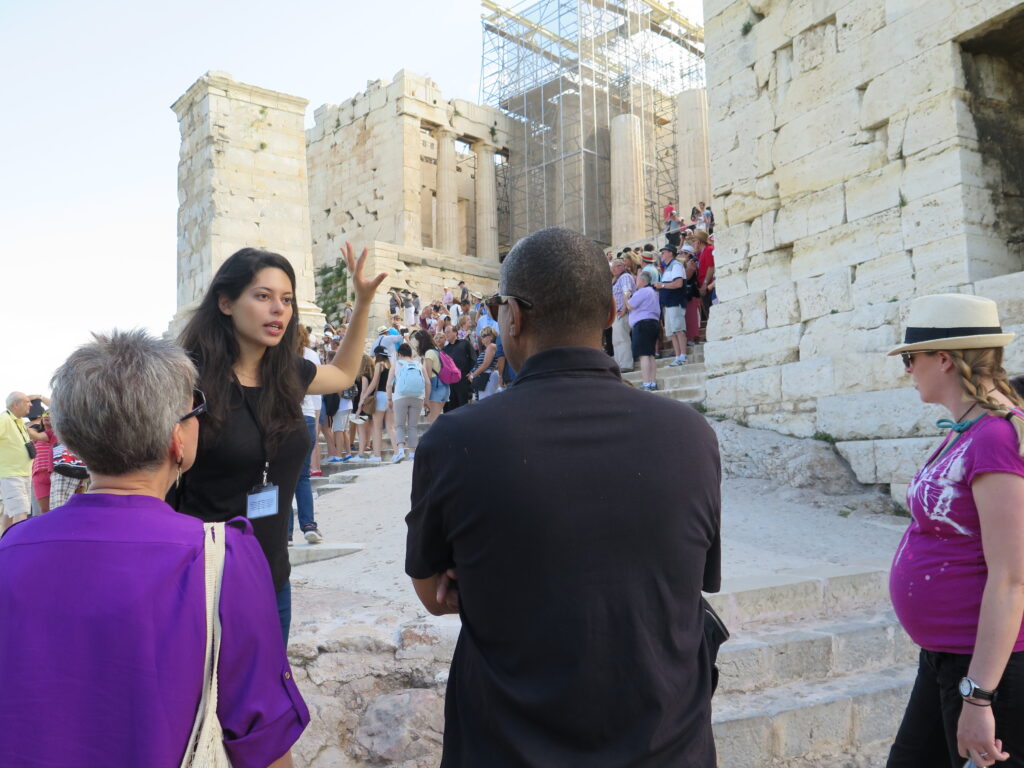 Context Travel offers personal walking tours with experts in 60 cities across 6 continents. Skip the line and off-hours access to popular sites in the world's cultural and historical capitals. Tours range from half-day to 7-days plus. Context Travel also offers the "gift of learning" – virtual and in-person sessions with top experts– you can explore the Colosseum with an archaeologist, uncover masterpieces of the Louvre with an art historian, or explore the palaces of Istanbul with an architect — from home, or in person. Gift cards are redeemable for 100s of tours and experiences in any city, can be e-delivered immediately or at a future date and can be personalized with your message (https://www.contexttravel.com/gift-cards).
Spafinder, a compendium of resorts, wellness centers and day spas, makes it easy to purchase giftcards. Take 25% off $200+ with promo code VIP25; get $20 off $80, Spafinder.com
Theme parks can be a very, very pricey vacation for families. Gift cards can put the vacation in reach or enhance the experience. Disney's gift cards can be purchased in denominations of $25 to $500 and used for "practically" all things Disney – theme park tickets, resort stays, merchandise, dining and experiences at Disney destinations. Redeemable at shopDisney.com, Disney Store locations in the U.S., participating locations at Walt Disney World® Resort in Florida, Disneyland® Resort in California, Disney Cruise Line®, and Adventures by Disney®. https://www.disneygiftcard.com/.
Also consider gifting some of the really special experiences, like Zookeeper for a Day at Busch Gardens (www.buschgardens.com), or sleepover "Night in the Museum" experiences at places like National Air and Space Museum, International Spy Museum, American Museum of Natural History, Cincinnati Museum Center, California Academy of Sciences in San Francisco.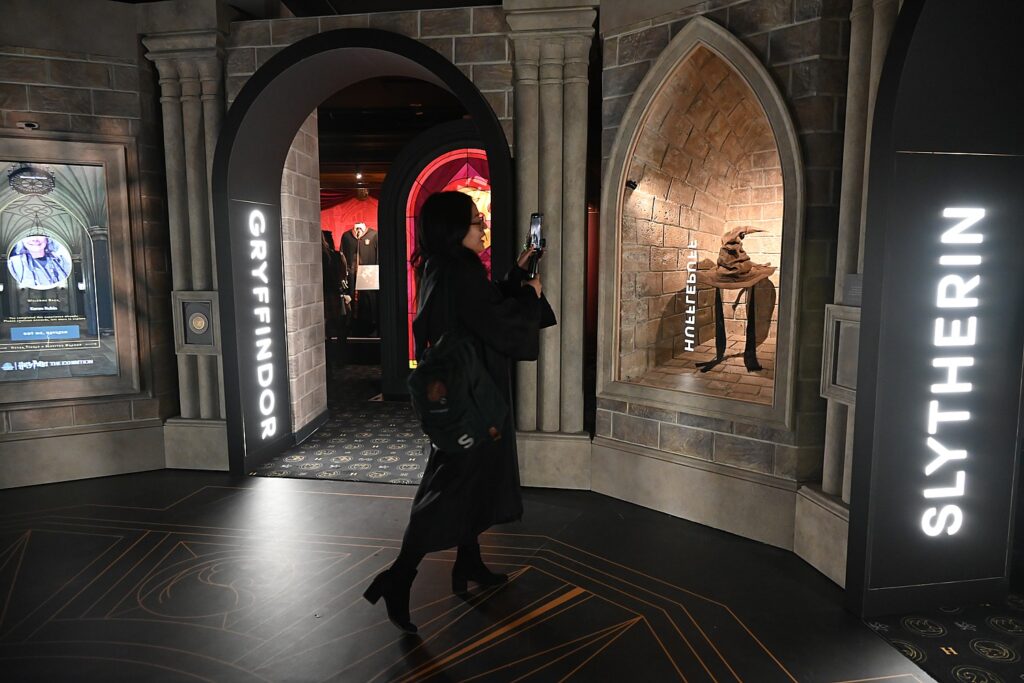 Also think about pre-purchasing tickets to museums and attractions, like Harry Potter™: The Exhibition (50 W. 34th St., www.harrypotterexhibition.com); The Museum of Broadway(145 West 45th St., www.themuseumofbroadway.com, "Billy Joel- My Life, A Piano Man's Journey" exhibit at Long Island Music and Entertainment Hall of Fame (97 Main Street, Stony Brook, www.TheBillyJoelExhibit.com).
For the skier/snowboarder, consider purchasing lift tickets, lessons, rentals, perhaps even a multi-day, regional or local pass (EpicPass.com, IKONPass.com, snow.com, ski.com). Get Ski Tickets is an online marketplace to purchase date-specific discounted lift tickets, lessons, rentals, group lift tickets and season passes (https://www.getskitickets.com/, 970-233-7040, [email protected]) and gift certificates (https://www.getskitickets.com/gift-certificates/).
Fantasy Camp!
There are any number of fantasy camps to satisfy, well, every fantasy. If you can fantasize it, there is likely a fantasy camp to realize it.
Want to play baseball like a major leaguer? There are baseball fantasy camps with teams like the Yankees, Red Sox, Atlanta Braves (mlb.com). Basketball: 76ers Fantasy Camp is the inaugural NBA fantasy camp, www.76ersfantasycamps.com).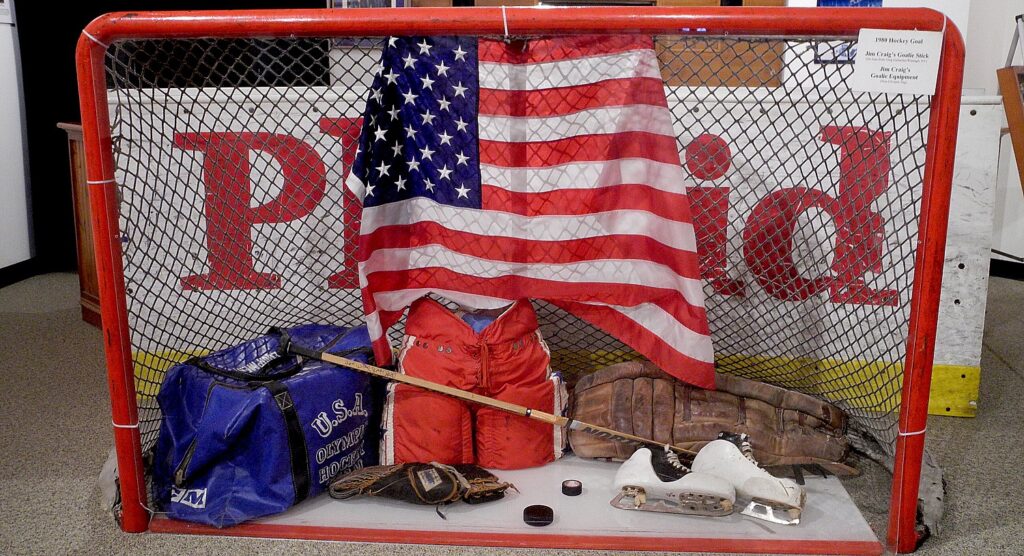 Join players from the gold medal winning 1980 USA Hockey Team for this annual Miracle On Ice Fantasy Camp, in magnificent Lake Placid, NY – host city of the historic 1980 Winter Olympic Games. Skate and compete in the 1980 Rink – Herb Brooks Arena where USA conquered the Russians and shocked the sports and political world. (https://lakeplacidolympiccenter.com/todo/miracle-on-ice-fantasy-camp/)
Space Camp, an educational camp on the grounds of the U.S. Space & Rocket Center museum near NASA's Marshall Space Flight Center, Huntsville, Alabama, provides residential and educational programs for children and adults on themes such as space exploration, aviation and robotics (www.rocketcenter.com/SpaceCamp, [email protected], 800-637-7223).
Also: Broadway theater (Broadway Fantasy Camp, broadwayfancamp.com), Rock 'n' Roll Fantasy Camp, an interactive musical event that takes place in various locations worldwide involving various Rock Stars on various dates.(rockcamp.com; gift cards available, (https://gift-cards.rockcampevents.com/)
For many, being able to participate in important science research is also a fantasy. Earthwatch makes it possible to support research that responds to global challenges – from climate change to human-wildlife coexistence to sustainability – while engaging local communities, and offers more than 40 field research expeditions around the world, with opportunities for teens and adults and no prior experience needed (Earthwatch.org, [email protected]).
Getting There or Coming Here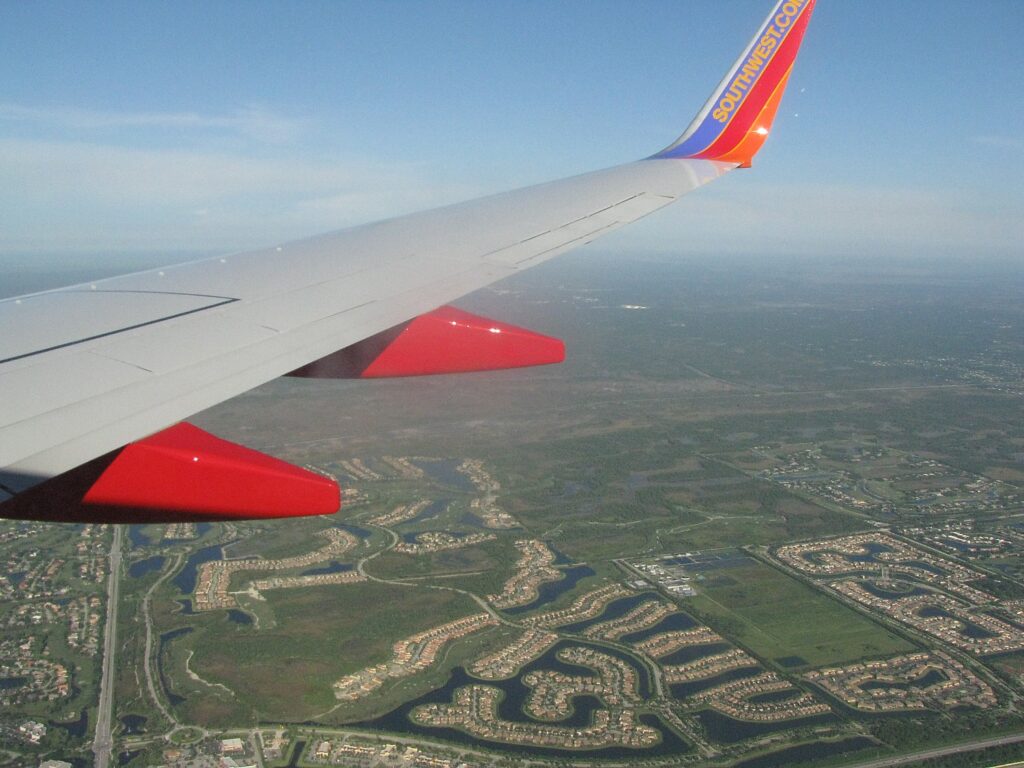 You can purchase gift cards on many airlines: the Delta Gift Card is redeemable for any Delta Air Lines flight worldwide and for any Delta Vacations package that includes airfare, no expiration date (https://www.delta.com/us/en/gift-cards/overview) and Southwest Airlines (no expiration date, fully transferrable,usable for passenger travel,https://www.southwest.com/gift-card/).
Prefer riding the rails to boarding flights? Amtrak gift cards are available in an amount up to $500. No fees. Never expires. Have it emailed or sent through the mail. Redeem for travel online, in the app, by phone or in staffed stations. (May not be used for onboard purchases) https://www.amtrak.com/giftcards
Memberships Have Benefits
Gifting family memberships in a favorite museum, zoo, aquarium, preserve, historic site or attraction gives a sense of "ownership" and encourages multiple or multi-day visits as well as giving access to benefits – from special access to events and openings, discounts and promotions, magazines.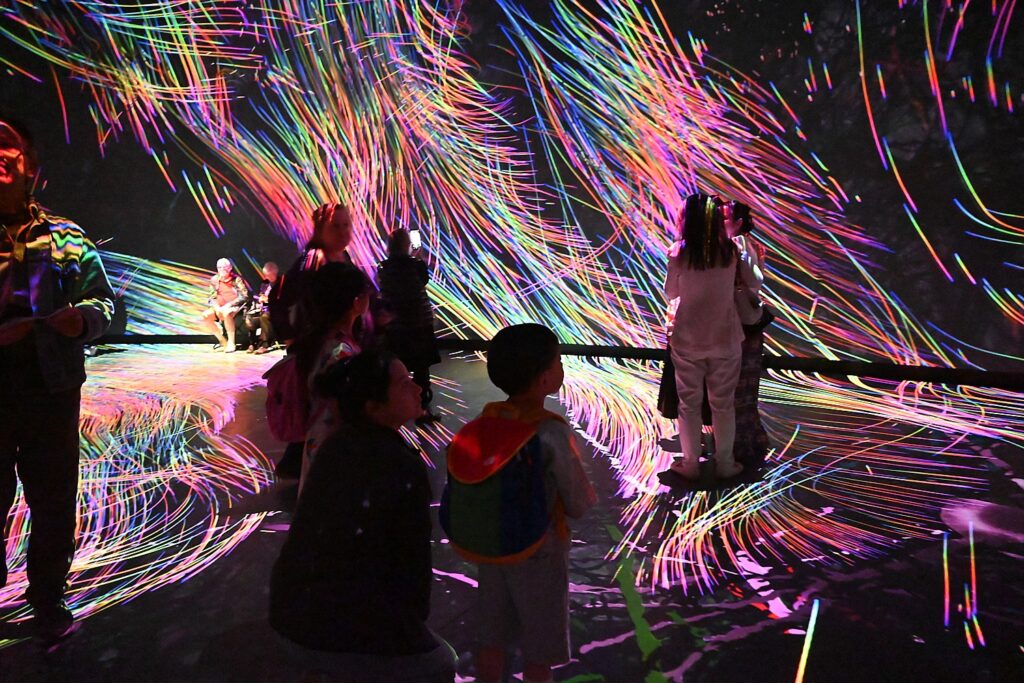 Support important institutions – and find unique gifts – from the American Museum of Natural History (members enjoy free admission, special access and previews of new exhibitions, and discounts on purchases with member ID (get $20 off membership with code MEM22); the Metropolitan Museum of Art, Chicago Museum of Art, any and every important museum, hall of fame, attraction, zoo such as the Wildlife Conservation Society which operates the Bronx Zoo among others (www.wcs.org).
Smithsonian Institution, not only has an excellent store and catalog of excellent expeditionary trips (Smithsonianstore.com), but I treasure the Smithsonian Magazine, which also provides membership benefits, access to gifts; subscribe to the magazine and get gift subscriptions to share with someone else, smithsonianmag.com).
Also check out the memberships and gift possibilities at: Sierra Club (produces an excellent catalog of trips, sierraclub.org); Rails-to-Trails Conservancy (also check out the trail shop for gear like jerseys, trail guides and such, railstotrails.org), Parks & Trails NY  (which hosts the annual Cycle the Erie 8-day, 400-mile camping/biking trip, pkny.org); Audubon Society; Nature Conservancy, National Wildlife Federation; World Wildlife Federation).
Not able to visit? Many of the great museums, iconic institutions and organizations offer some of the most interesting, innovative and creative items in their gift shops and you can support their mission by shopping online or through catalogs (check out holiday specials, discounts). It can be the way you bring home a real NASA astronaut's outfit from Kennedy Space Center (www.kennedyspacecenter.com).
Travel Gear
Also appreciated: the gear, special clothing, photo equipment that a trip (expedition, voyage, journey) entails, but may feel guilty about purchasing or simply tapped out.
Our favorite go-to places (especially when you catch holiday deals, sales and closeouts): REI (top trending gifts, gifts by activity, by price, www.rei.com/s/gifts-for-travelers, 800-426-4840); LL Bean, 888-610-2326, llbean.com; Sun & Ski, sunandski.com, 866-786-3869 (gift cards available); Eastern Mountain Sports, 888-463-6367, ems.com; Tennis Express (gift guide online, TennisExpress.com), Bass Pro Shops, www.basspro.com; Patagonia (Patagonia.com); Paragon Sports (paragonsports.com). And of course, luggage – one great site Luggageonline.com (Save 15%, 888-958-4424).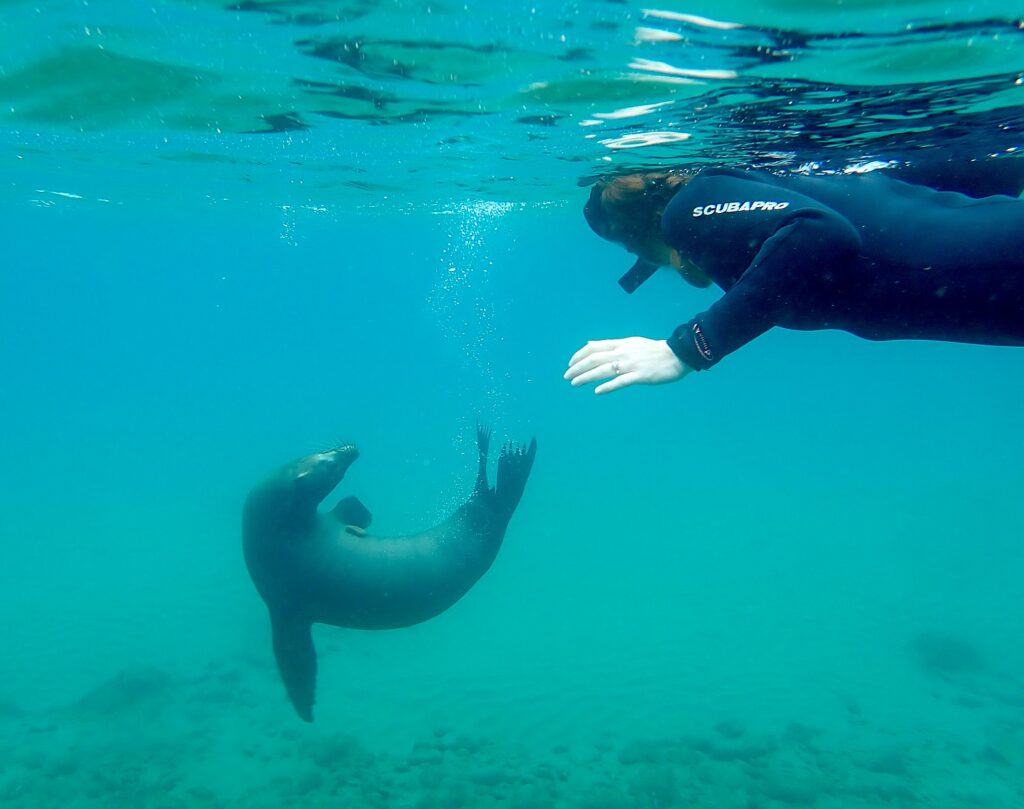 What trip doesn't involve photos! B&H consistently has best inventory, prices and holiday specials, efficient delivery, excellent customer service, delivery and return policies, www.bhphotovideo.com, 800.606.6969, 212.444.6615).
Great stocking stuffers so appreciated by travelers are socks for hiking, running, endurance, skiing, biking, hunting, work and lifestyle: Bombas (get 20% off, https://bombas.com/) and Darn Tough (www.darntough.com).
A subscription to a travel magazine like Travel & Leisure and Conde Nast Traveler (cntraveler.com) is also a great gift to inspire and inform. National Geographic; there is also a National Geo Kids edition. (https://ngmdomsubs.nationalgeographic.com/).
See also:
TRAVEL COMPANIES' BLACK FRIDAY/CYBER MONDAY/TRAVEL TUESDAY DEALS PUT BUCKET LIST DESTINATIONS, EXPERIENCES WITHIN REACH
IT'S THE BEST TIME OF YEAR – FOR SNATCHING SAVINGS ON VACATION TRAVEL IN 2024
____________________________
© 2023 Travel Features Syndicate, a division of Workstyles, Inc. All rights reserved. Visit goingplacesfarandnear.com, www.huffingtonpost.com/author/karen-rubin, and travelwritersmagazine.com/TravelFeaturesSyndicate/. Blogging at goingplacesnearandfar.wordpress.com and moralcompasstravel.info. Visit instagram.com/going_places_far_and_near and instagram.com/bigbackpacktraveler/ Send comments or questions to [email protected]. Tweet @TravelFeatures. 'Like' us at facebook.com/KarenBRubin