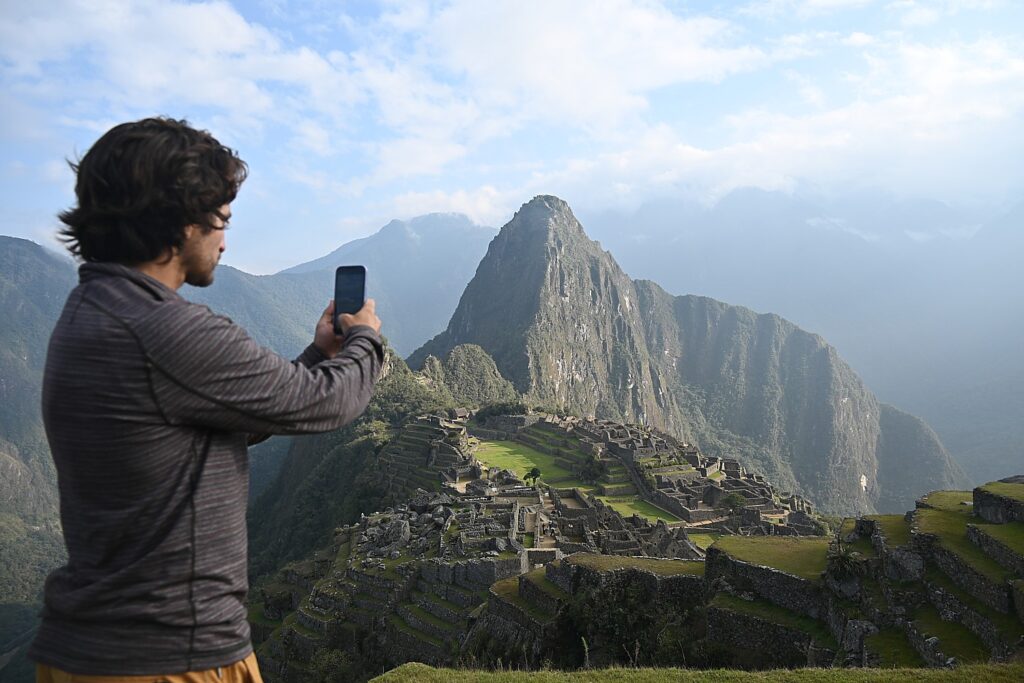 By Karen Rubin, Travel Features Syndicate, goingplacesfarandnear.com
Bucket List Summer Adventures
For those who want to ditch the tame in favor of a series of thrilling experiences you can complete on your summer break, here are trips with pizzazz for you:

1. Central Utah Backcountry Cycling: Central Utah has one of the largest stretches of true backcountry left in the nation. Escape Adventures' six-day cycling tour goes eastward through contrasting desert scenery and high alpine forests along Utah Highway 12 (one of America's most scenic highways) to Capitol Reef National Park. (https://escapeadventures.com/tour/utah-escalante-and-capitol-reef-national-park-road-bike-tour/)

2. Yellowstone Ranch Getaway: Get away and give back during a stay at the historic O.T.O. Dude Ranch on the edge of Yellowstone National Park. Montana's first dude ranch offers classic adventures like hiking, horseback riding, fly-fishing, archery, sport shooting and more, as well as locally inspired cuisine and cozy cabins. Proceeds from every stay go to preservation efforts at the National Register of Historic Places-listed ranch. (https://trueranchcollection.com/yellowstone-pop-up/)

3. Galapagos, Andes + Amazon: Discover the enchanting Galapagos Islands at Scalesia Galapagos Lodge, explore the Amazon Rainforest at Sacha Lodge and experience the Ecuadorian Andes at Hacienda Piman, all in a 15-day tour. Learn about endemic flora and fauna, hike near active volcanoes, paddle tannin-rich blackwater creeks and explore the highlands of the Andes. (https://www.sachalodge.com/programs/#galapagos-programs)

4. Wine + Bike Piedmont: The Langa and Monferrato regions of Piedmont are in one of the most important wine production areas in Italy and received UNESCO World Heritage status in 2014. Tourissimo's Piedmont Barolo cycling tour takes you into the heart of these regions, over rolling hills covered with vineyards and past ancient castles and hidden hilltop hamlets. (https://www.tourissimo.travel/piedmont-wine-region-cycling-tour)
5. Jackson Hole Glamping: Fireside Resort offers luxuriously outfitted tiny house rental units designed by Wheelhaus a short distance from Grand Teton National Park, making it the perfect basecamp for summer adventures. Experience whitewater rafting, hiking through the Tetons and revel in the wonder of Yellowstone National Park's geothermal features. (https://www.firesidejacksonhole.com/)

6. North Cascades Traverse: A new five-day trip from Wildland Trekking combines iconic North Cascades National Park backpacking and a stay at a remote lodge with no road access on Washington's Lake Chelan. Backpack over alpine passes and through pristine wilderness to the lodge, then hike to views of the Stehekin Valley before returning to civilization by boat. (https://wildlandtrekking.com/trips/stehekin-lodge-backpacking-trip/)

7. Patagonia Fjords Cruise: Book a nine-day voyage through Chilean Patagonia with Adventure Life and set sail among stunning fjords, islands, glaciers, peaks and wildlife. Visit Puerto Cisnes, San Rafael Bay and Glacier, the Gulf of Penas, the isolated village of Puerto Eden, the Strait of Magellan, Tierra del Fuego and the Beagle Channel, ending in Ushuaia, Argentina. (https://www.adventure-life.com/patagonia/cruises/17283/patagonia-chilean-fjords)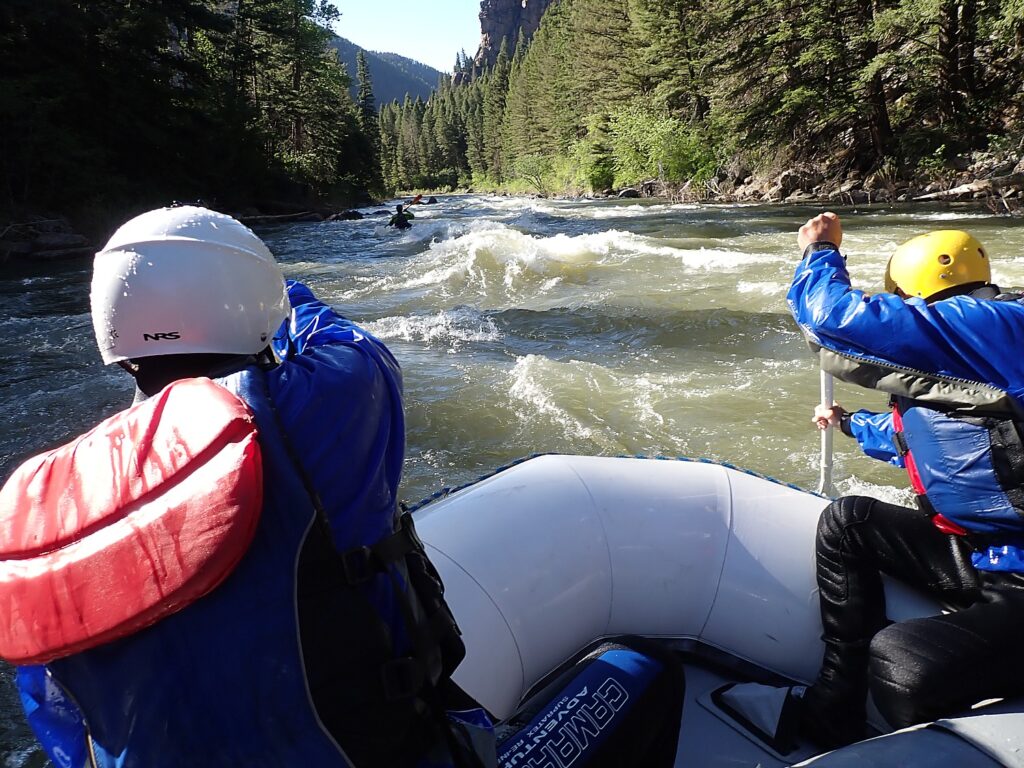 8. Big Sky Summer Fun: A stay at The Wilson Hotel in Big Sky, Montana, offers proximity to Yellowstone National Park's natural wonders and wildlife, plus opportunities to hike through shaded forests and wildflower-filled meadows, float or fly fish clear, cool waters, experience the adrenaline rush of lift-served mountain biking. (https://thewilsonhotel.com/)

9. National Parks RV Trip: Blacksford rents fully stocked Mercedes-Benz Sprinter overland adventure vehicles from Winnebago with an all-inclusive pricing model that includes unlimited miles, bedding, kitchen and bath supplies, a free annual pass to the national parks, 24-hour roadside assistance and no generator fees. (https://www.blacksford.com/)

10. Yellowstone Family Rafting and Riding: This three-day whitewater rafting and horseback-riding package from Flying Pig Adventures offers families the opportunity to experience the Yellowstone National Park area like never before. The thrill of witnessing one of nature's most iconic environments, tackling rough terrain on horseback and running class III rapids cannot be found anywhere else. (https://www.flyingpigrafting.com/3-day-yellowstone-adventure)
Looking for more adventure? Check out the itineraries in the U.S. from REI Adventure Travel (rei.com, 800-622-2236) and G Adventures (gadventures.com, 888-800-4100).
Biking Holidays
Biking trips are my favorite for the combination of experiences they offer: seeing destinations close-hand, most often off-the-beaten track out of busy urban areas; at a pace where you see a lot and do a lot but slow enough to really see and do; where there is a physical and emotional satisfaction having pedaled the distance.
Operators today offer guided tours (ideal for solo travelers) as well as self-guided (where they give you the route, the inns or hotels, and ferry your luggage point to point but you are on your own) all over the world. And don't be deterred by concern for the distance or the hills – many operators offer e-bikes as an option.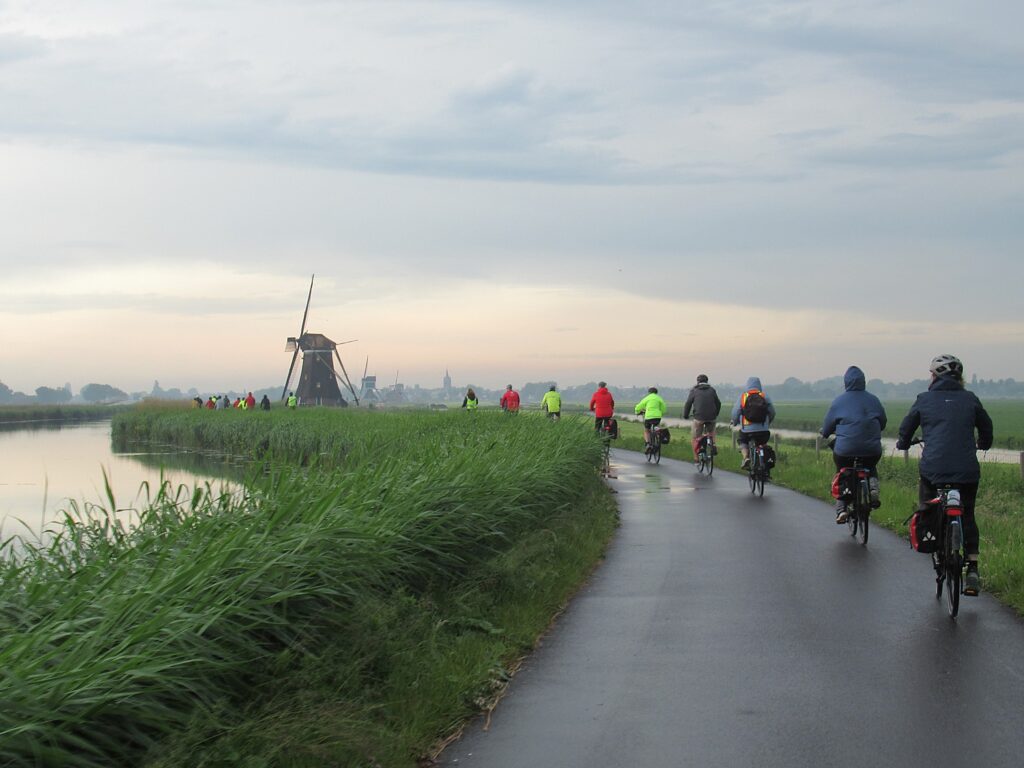 Boat Bike Tours, based in Amsterdam, (we took their Bruges-Amsterdam tour last summer) offers a selection of itineraries in Holland, but also the region, and in addition to boat-bike trips, have sail-bike trips, and cities and nature tours (US tel.203-814-1249
[email protected], www.boatbiketours.com).
Discovery Bicycle Tours (we took their Maine Coastal trip, and this year their Quebec Eastern Townships) has a long list of cycling vacations in the United States (Idaho Trails tour is one of its most popular), Canada, Europe, Vietnam, Cambodia, New Zealand & Chile including one that is particularly interesting to me, England: Cotswolds & Stonehenge Bike Tour. As we write this, there were still spaces left on Lake Champlain Islands, Empire State Trail, Stowe Bike & Brew Weekend, Minnesota Rail Trails, Washington Cascades Trails, Idaho Trails departures, ([email protected], 800-257-2226, discoverybicycletours.com).
Wilderness Voyageurs (traveled with them on their Mickelson Trail & The Badlands Bike Tour in South Dakota; they've introduced tours on New York's own Empire State Trail bike tour as well as Olympic Peninsula bike tour in Washington State), plus New Mexico, , [email protected], 724.329.1000, 800.272.4141, wilderness-voyageurs.com)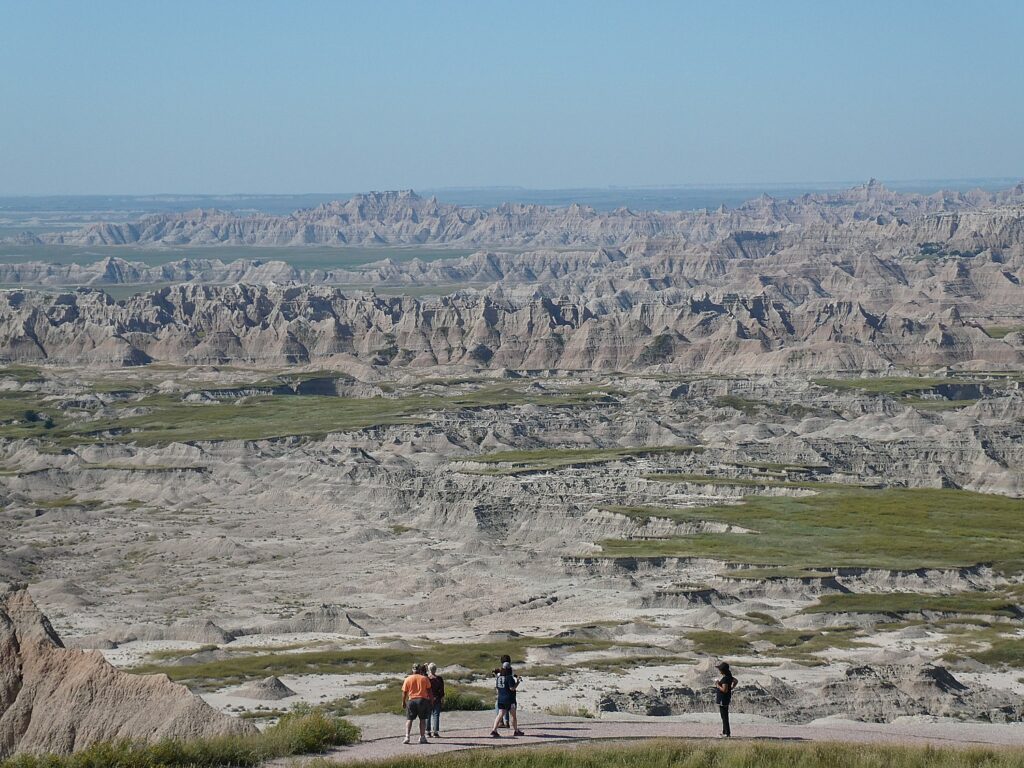 BikeTours.com specializes in European itineraries, including guided, self-guided, and boat-and-bike tours, with excellent value. Among the more unusual is the UNESCO Sites of Albania (which I took some years ago with an e-bike); active tours like Southern Fyn: A Tour Around Denmark's Fairytale Island and Pearls of Dalmatia by Bike and Boat, Romantica and leisure tours like Poland's Masurian Lake District (Upscale Lodging). BikeTours.com is showcasing six 6 and 7-night self-guided bike tours showcasing Europe's most beautiful vineyards and wine-growing regions: Rioja: Hidden Spain – Land of Wine, Burgundy Wine Trails: Beaune to Macon on the "Voie Verte";  German Rivers, Wines & Cycle Paths by Bike and Boat; Wine & Bike in Hungary's Balaton Uplands; Croatian Vineyards and Villages of Undiscovered Istria;  Tuscan Wine Classic: Pienza to Castellina via Siena. They have also introduced a new series of day trips. (biketours.com, 833-216-0635)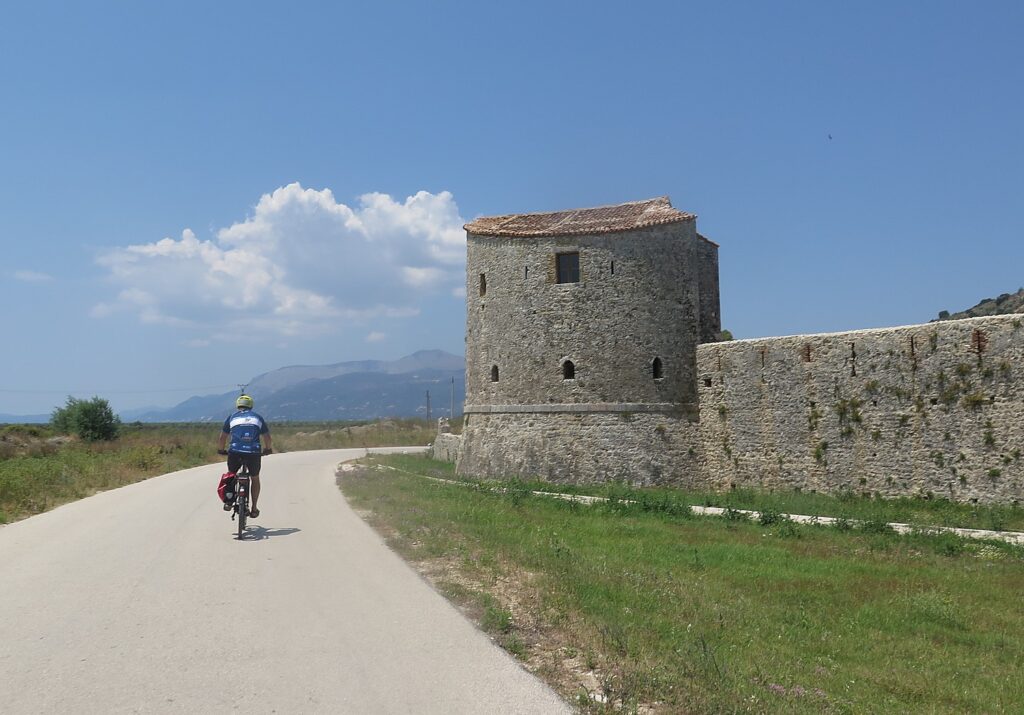 DuVine Cycling + Adventure Co. is appealing to scholars, curious explorers and lifelong learners on these three bike trips, with every mile imbued with history. Not only do the landscapes of Scotland, Normandy, and the Cotswolds feel frozen-in-time, but each place played a part in shaping the world as we know it—through theaters of war, royal revolutions, ruins of the Roman Empire, and powerful clans and castles. Duvine has an expansive catalog of up-scale bike tours (888 396 5383, duvine.com)
Butterfield & Robinson has always been known for high-end, elegant biking trips. Itineraries include Burgundy Wine Country Biking; Piemonte Wine Country Biking; Chile Wine Country Biking; Vienna to Budapest Wine Country biking; Spanish Wine Country; Tuscany wine Country (seeing a pattern?) (866.551.9090, www.butterfield.com)
Backroads was founded in 1979 by Tom Hale and has been a leading innovator in active and adventure travel every since. Active adventures highlight the special character of each destination. The company offers Biking, Walking & Hiking and Multi-Adventure Tours; Active Ocean & River Cruises, Active Safari, Active Culinary and Snow Adventures; and Dolce Tempo trips for travel at a more relaxed pace. Also Private Trips and Family Trips designed for three distinct age groups: Families with Teens & Kids (best for ages 9+), Families with Older Teens & 20s and Families with Young Adults (backroads.com, 800-462-2848)
Trek Travel is more for hard-core, offering mountain, off-road, gravel trips (Girona, Swiss Alps, Tuscany, Vermont), Ride Camps, and even experience the Women's Tour de France with VIP race viewings and access to one of the best women's professional teams, Trek-Segafredo, and get to ride on the route New 3 & 4-day bike tours in places such as San Diego, Santa Barbara and Vermont. Also, self-guided and trips with a boost, e-bike (Croatia, Mallorca Island,Glacier) (trektravel.com, 866-464-8735)
On the Water
Cruising is fun but we prefer cruising with a twist: small ship, river cruises, barges, canal boats, houseboat experiences.
European Waterways, a luxury hotel barge cruising company, offers an immersive and all-inclusive "gentle voyage of discovery" focusing upon the culture, history, fine wine, and gourmet cuisine of the cruise regions in nine countries. With a 6-to-20-person capacity and 1:2 crew ratio, European Waterways cruises inland waterways that are inaccessible to larger vessels. This fascinating network of smaller canals allows for flexibility, spontaneity, and ample opportunity to hop off and explore the beautiful surroundings via bicycle or on foot, plus daily, chauffeured excursions "off the beaten track" to a wide variety of attractions and activities, from wine tastings to private tours of stately homes. 877-879-8808 in the U.S., 1-877-574-3404 in Canada, or visit www.europeanwaterways.com

UnCruise Adventures operates boutique yachts and small boats carrying 22-86 guests on voyages in Alaska, Hawaiian Islands, Mexico's Sea of Cortés, Columbia & Snake Rivers, Coastal Washington, Galápagos, Costa Rica, Panama, Belize, and Colombia. (uncruise.com, 888-642-6745).
You also can't beat Lindblad Expeditions for expeditionary-style cruising and soft-adventure trips, famous for pioneering Galapagos and Antarctica, Georgia and the Falklands, on its specially designed ships, National Geographic Orion, and National Geographic islander II. (expeditions.com, 888-667-2830).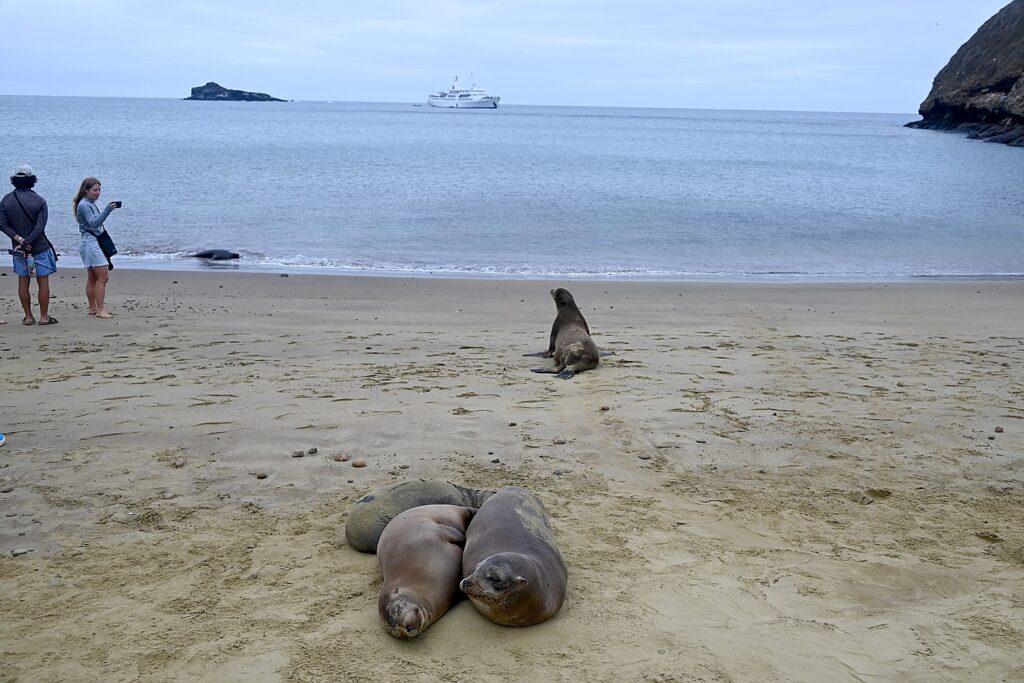 For the most perfect family cruise/travel/adventure experience we have had, set your compass to the Galapagos. Go Galapagos is a cruise and tour operator offering excellent price/quality value for 3, 4, 7 and -night inclusive cruises (two guaranteed weekly departures), You can also combine the cruise with land packages in the Galapagos, in Ecuador, and in Peru. In addition to the 100-passsenger Galapagos Legend, Go Galapagos also has two yacht-style ships, Coral I and Coral II. (www.GoGalapagos.com, 888 50 KLEIN).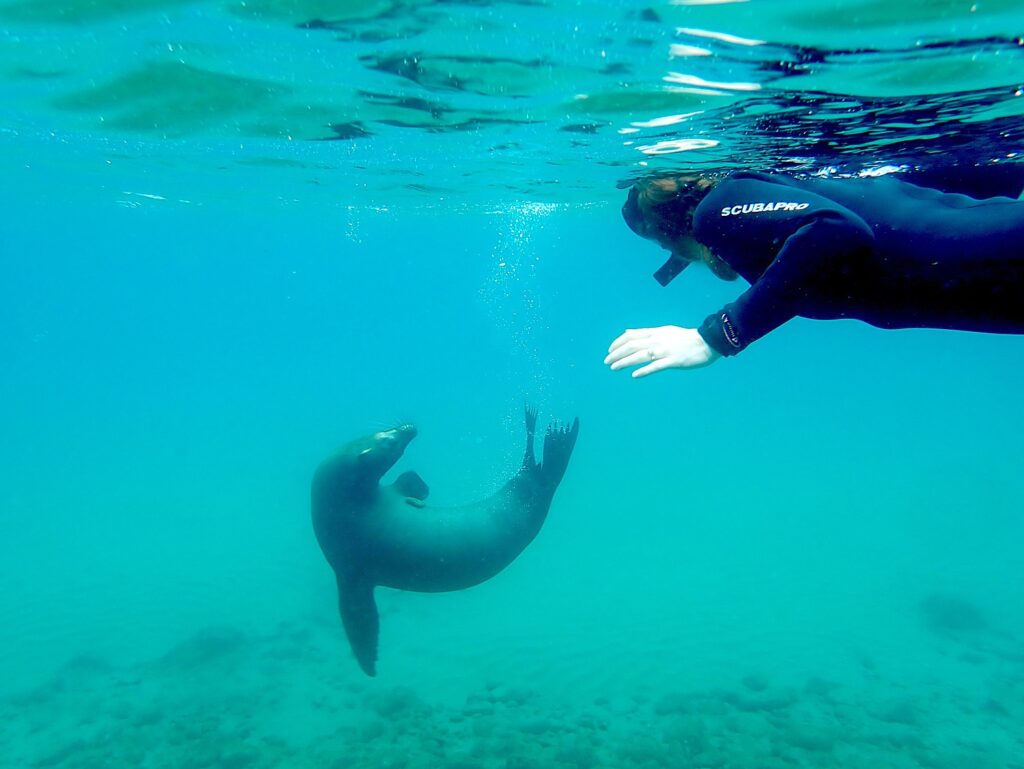 Want to skipper your own yacht, or charter a boat with a captain and crew? Dream Yacht Worldwide, a pioneer in making sailing and sea travel accessible employs more than 600 people in 31 countries and operates in 50 destinations worldwide, with a fleet of more than 900 monohulls and catamarans. Dream Yacht Charter offers one of the most diverse fleets of sailing, yacht and boats, If offers skippered and crewed charters (dreamyachtcharter.com)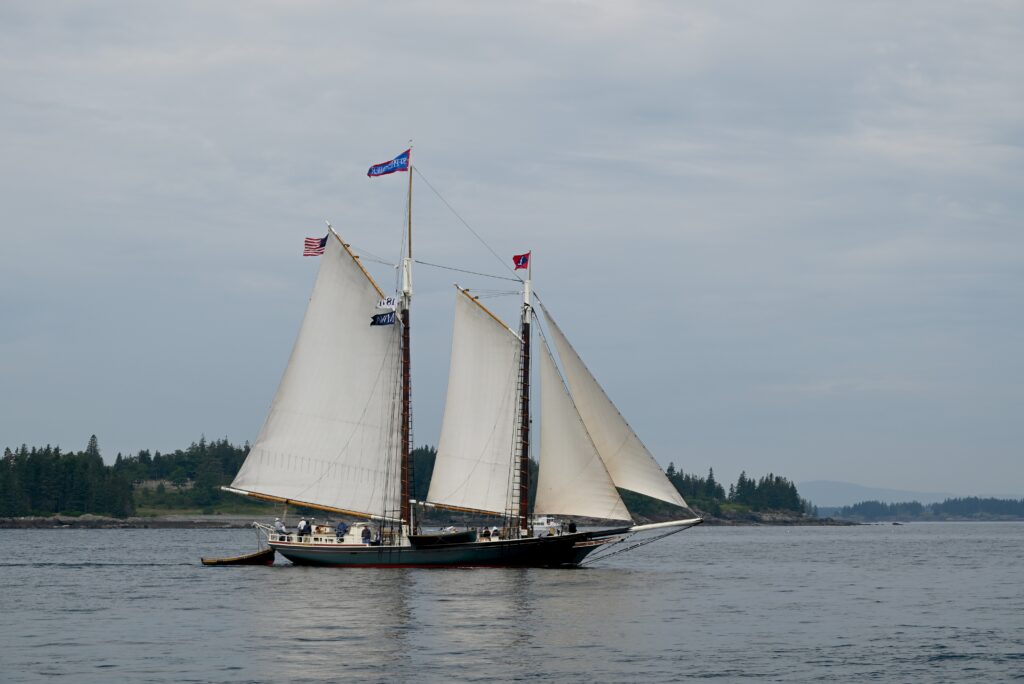 Another really special cruise experience is sailing on one of the historic vessels of the Maine Windjammer fleet that sail the Penobscot Bay. Each is distinctive (and on a few occasions during the season (Windjammer Gam – June 12, Great Schooner Race- July 7, Camden Windjammer Festival – Sept 1-2, and WoodenBoat Sail-In – Sept 12, they gather together in scenes that evoke the Great Age of Sail. Each vessel and each cruise is different (many are themed): Windjammer Angelique, Schooner American Eagle, Schooner Grace Bailey, Schooner Heritage, Schooner J. & E. Riggin, Schooner Ladona, Schooner Lewis R. French, Schooner Mary Day, Schooner Stephen Taber ([email protected], www.sailmainecoast.com, 800-807-9463.)
Enjoy cruising at your own pace, exploring the iconic (and calm) Erie Canal, captaining your way through locks, docks, and under lift bridges. Erie Canal Adventures, out of Macedon, NY,provides completely equipped 34 foot Lockmasters, ideal for 1 couple (some prime summer/fall dates available to charter) and 41 and 42 foot Lockmasters that sleep 4-6 people (limited dates available in September). These are set up like a floating houseboat with bedroom, bath/shower, fully equipped galley kitchen, remarkably easy to operate. (www.ErieCanalAdventures.com, 315-986-3011)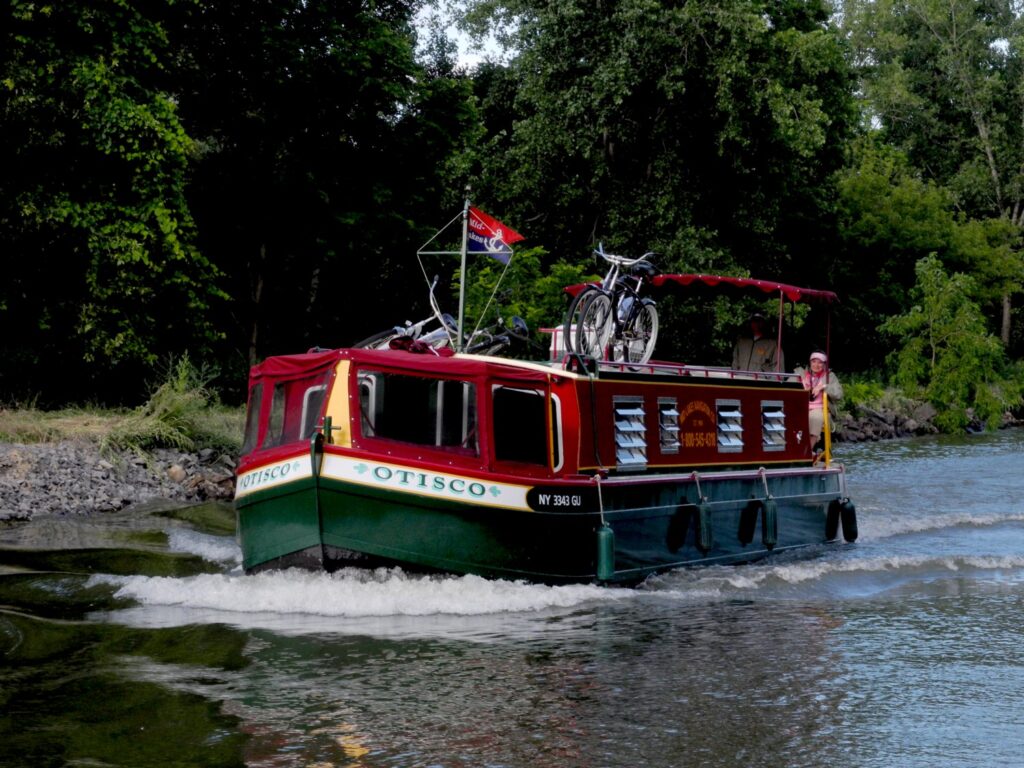 Solo Travel
Traveling solo is one of the big trends in travel. Bike tours are an excellent choice (I can attest). So are rafting trips, river, expeditionary, and small-ship cruises and canalboats.
Western River Expeditions suggests rafting itineraries – Grand Canyon, Colorado River, Salmon River – that have proved popular for solo travelers (https://www.westernriver.com, 866-904-1160).
Tour operators are also embracing solo travelers, offering departures that do not add the single supplement, for example, or matching up travel companions. EF Go Ahead Tours (GAT), a premier provider of culturally immersive travel experiences, announced it is introducing four new tours, for a total of 14, to its increasingly popular Solo-Only portfolio. EF Go Ahead Tours, is running its Semi-Annual Sale through June 29: Book a 2023, 2024, or 2025 tour by June 29 to lock in the lowest price and take up to $400 off of the cost of their trip. June 20 and 21, the Summer Solstice Flash Sale will offer Up to $800 off remaining 2023 tours. To make travel even more accessible, EF Go Ahead's flexible booking policies including AutoPay lets you hold a spot with $99 down and wait 60 days before your first interest-free payment. (www.goaheadtours.com, 800-590-1161).
Skyscanner Savings Generator
Global travel site Skyscanner has launched the new and expanded summer edition of its Savings Generator tool to help travelers save big this summer.
The global travel sitecurrently searches 80 billion prices every day, so Skyscanner's experts have crunched the numbers to share some simple dos and don'ts for grabbing the best bargain this summer.
Put your desired route into the Savings Generator to see if it's available. If not, bookmark the page and check back because Skyscanner adds new destinations to the list.
To provide a comparison, the Savings Generator starts by displaying the average monthly flight price for your destination. From there, it shows you the best time to book your flight and the cheapest day to travel on. If you'd like to consider a less-expensive alternative, the Generator displays different destinations, their average monthly flight price for travel, and the best day to go in order to save money. (See more: https://www.skyscanner.com/tips-and-inspiration/best-time-to-book-savings-generator)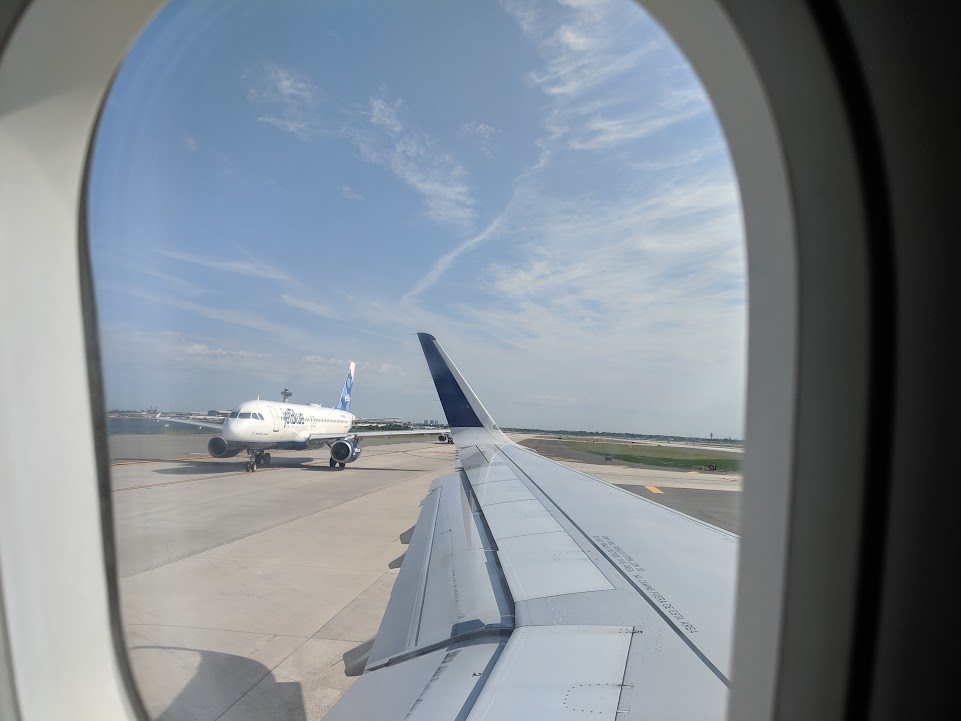 Travel the last week of the school summer holidays (instead of the first) and save 31%
To save big this summer, travel on a Sunday (most of the time)!
Travelers who are flexible and can fly on less popular days of the week can save up to 5% on the cost of their flights this July and August according to Skyscanner's Summer Savings Generator. An added bonus is that airports are likely to be less crowded too. As 73% of Americans share, they would be willing to change the day and/ or week of their summer vacations to save this year, it really pays to do your research by Use Skyscanner's Whole Month view.
There are still inexpensive deals – just search EVERYWHERE for the very best prices
To let Skyscanner's algorithm find the cheapest deal, just type in 'Everywhere' with your travel dates.
_____________________________
© 2023 Travel Features Syndicate, a division of Workstyles, Inc. All rights reserved. Visit goingplacesfarandnear.com, www.huffingtonpost.com/author/karen-rubin, and travelwritersmagazine.com/TravelFeaturesSyndicate/. Blogging at goingplacesnearandfar.wordpress.com and moralcompasstravel.info. Visit instagram.com/going_places_far_and_near and instagram.com/bigbackpacktraveler/ Send comments or questions to [email protected]. Tweet @TravelFeatures. 'Like' us at facebook.com/KarenBRubin