By Karen Rubin, Dave E. Leiberman, Eric Leiberman
Travel Features Syndicate, goingplacesfarandnear.com
It's officially the start of the summer family vacation season! It is widely known that getting out and experiencing things first hand is the best way to cultivate learning. The experiences also engage children, forge bonds and provide lifelong memories. Here are "get out there and do it" summer family vacation ideas.
Looking for adventure, for discovery, for immersion in culture, heritage or the natural world? Many of the most respected ecotourism operators offer special itineraries tailored for families:
Smithsonian Family Journeys by Perillo's Learning Journeys has created a series of multi-generational itineraries, including Discover Japan (meet students of anime), Iceland Explorer, Exploring London and Paris (take a scavenger hunt through the Louvre), and Discover Ireland (learn to speak Gaelic). (Visit https://www.learningjourneys.com/family-journeys/smithsonian, 855-215-8691; Perillo's Learning Journeys, www.learningjourneys.com, 888-884-8259; www.SmithsonianJourneys.org).
Wild Women Expeditions' globe-spanning roster of women-only itineraries also beckons adventurous mothers to join their daughters on journeys into the wilderness that can re-cement relationships. One adventure just for moms and girls ages 10 to 16 is on horseback in Iceland. The other for moms and daughters ages 8 to 13 is closer to home in canoes on a lake in Canada. (888-993-1222, [email protected], https://wildwomenexpeditions.com/).
Wild Planet Adventures has family-focused departures in Costa Rica, Africa, Borneo, Brazil, Costa Rica, Galapagos, India, Laos, Nepal, Panama, Peru, Thailand and Zambia (800-990-4376, www.wildplanetadventures.com, email [email protected].
Other adventure operators that offer family-focused trips:
Thomson Family Adventures, Watertown, MA, familyadventures.com, 800-262-6255
Backroads, Berkeley, CA, backroads.com, 800-462-2848
Austin Adventures, Billings, austinadventures.com, 800-575-1540
Lindblad Expeditions – National Geographic, New York, NY, 800-EXPEDITION, expeditions.com
Wildland Adventures, Seattle, WA, wildland.com, 800-345-4453
Kids-Friendly Walking Tours: Perhaps you are exploring roots or your heritage in a foreign country. Context Travel, which specializes in walking tours, has designed programs specifically for families with interactive experiences: a private tennis lesson on Henry VIII's court in London; turn the whole family into samurais for the day in Kyoto; sweet immersion into French food in Paris; go underground to the forgotten streets and houses buried under Rome. Family walks also are available in cities across Europe, Asia, North America and Australia. Context also can create a custom family tour in the 37 cities where it offers programs across the globe. Contact [email protected], 800.691.6036, www.contexttravel.com.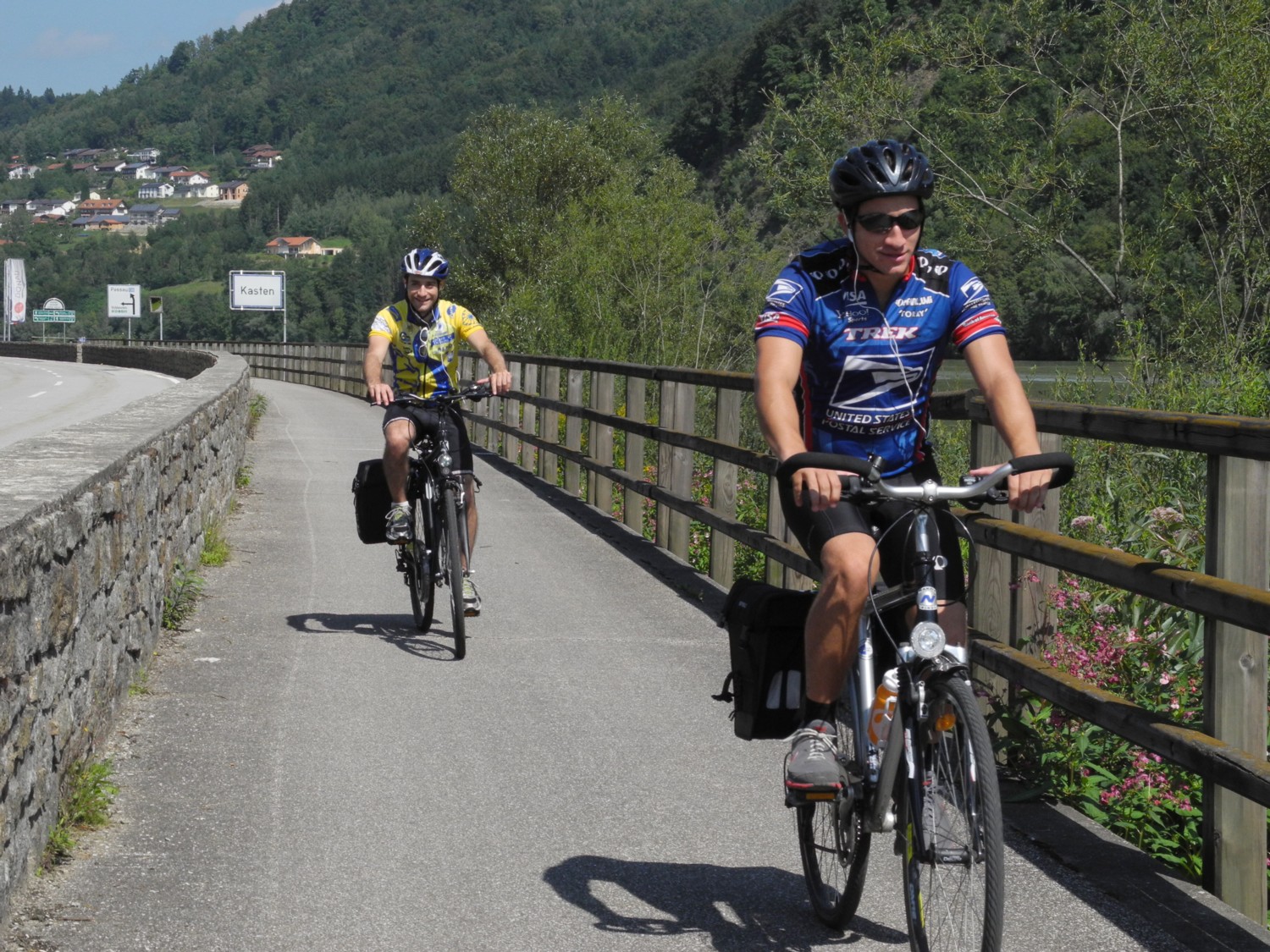 Bike Tours: Biketours.com which specializes in Europe has recommended itineraries for families; I can personally recommend the Danube Bike Trail, Passau to Vienna, which I did with my sons – one of the best trips of my life. You can do it as a self-guided tour – it is very easy to follow, and that gives you more control over your schedule, as well as excellent value. BikeTours.com also offers an itinerary specially tailored for families with children (1222 Tremont Street, Chattanooga, TN 37377 ,877-462-2423, 423-756-8907, [email protected], biketours.com).
We've also recommended outstanding biketours close at home that do good while giving everybody a great time: Parks & Trails NY, which offers the annual 8-day 400-mile Cycle the Erie ride, which is a camping and biking adventure that draws families with tiny tots in tow, as well as self-pedalers as young as 10 years old. A major highlight is camping out at Fort Stanwix, Rome NY, an 18th century living-history experience. (Parks & Trails New York at 518-434-1583 or visit www.ptny.org).
Similarly Rails-to-Trails Conservancy (202-974-5150, Railstotrails.org, TrailLink.com) sponsors an annual Sojourn supported biketour that showcases bikeways that have been converted from old rail lines; their  annual ride is organized by Wilderness Voyageurs, which offers Ride the GAP trips with bed-and-breakfast accommodations (they portage luggage from inn to inn), as well as a full catalog of guided bike tours that includes Colorado; Missouri's Katy Trail; Idaho's Hiawatha & Coeur D'Alene; South Dakota's Mickelson & the Badlands; the Erie Canal, Finger Lakes, and Adirondacks in New York; Shenandoah and the Civil War; Gettysburg & the Civil War; Maryland's Chesapeake Bay; Pittsburgh to DC on the GAP & C&O; Pennsylvania's Amish Country; Kentucky's Bike & Bourbon; Georgia's Gold Coast; and a biking trip in Cuba. (855-550-7705, Wilderness-Voyageurs.com)
Camping: Camping has really changed over time, frequently offering a range of experiences from rustic adventures to resort-style all in the same venue. Kampgrounds of America, with 485 locations in North America, makes it easy to find camping resorts by destination, amenities and programming (www.KOA.com). We have a personal favorite: the Herkimer Diamond Mines KOA is a true camping resort, set along a creek (tubing, fishing) and close by the Erie Canal (cruises, biking), and most unique of all, a chance to mine for Herkimer diamonds! The Herkimer KOA offers unbelievably delightful themed cabins (would you believe a cabin with its own planetarium?), fabulous activities. Choose a cabin, cottage or RV or tent site. (Herkimer Diamond KOA, 4626 State Route 28, Herkimer, NY 13350, 315-891-7355, E-mail: [email protected], www.herkimerdiamond.com; mining info at 315-717-0175,[email protected].)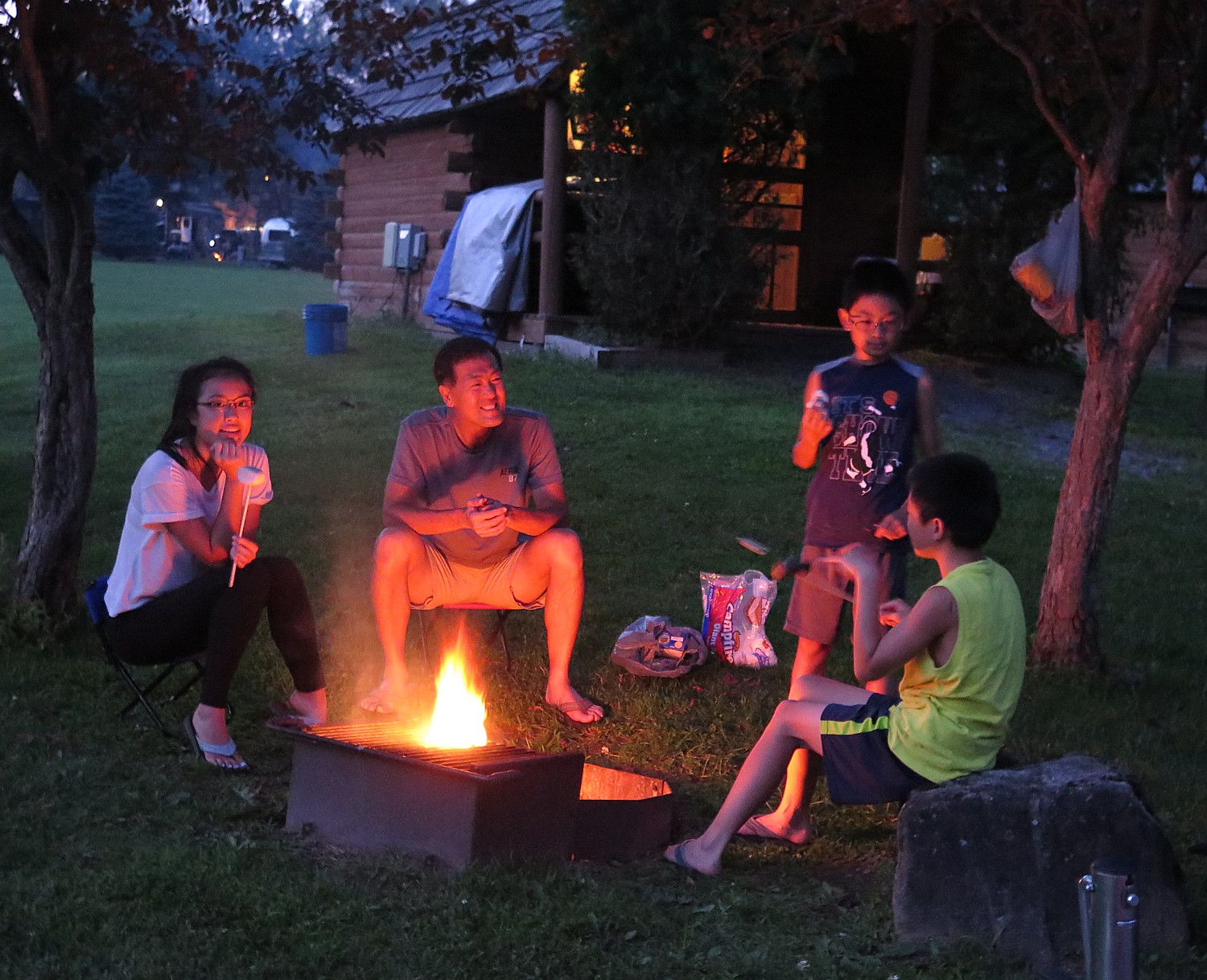 The most intriguing in my book is the full-service Lion Country Safari's award winning KOA campground located adjacent to a 320 acre drive through wild animal preserve and theme park, yet secluded enough for a restful campout (though you are apt to hear the lions roaring), offering RV sites, tent sites and rustic cabins (http://www.lioncountrysafari.com/koa/, 561-793-1084).
Sandy Pines Campground in Kennebunkport, Maine, opened for its second season with a roster of curated new experiences, custom designed glamping accommodations and engaging programming, Kids Camp and entertainment for every level and style of camper – from RVers and traditional tent campers to glampers. (277 Mills Road, Kennebunkport, Maine 04046, 207-967-2483, www.sandypinescamping.com)
Point Sebago is a resort spanning 775-acres on the shore of Sebago Lake in Casco, Maine. It has its roots as a campground, but while there are still 100 RV, travel trailer and tent sites available, it is a well-equipped resort affording small two-bedroom cabins, with a mile of sandy beach, an 18-hole, par-72 championship golf course that is hailed as one of the finest in Maine. There is a full activities program for kids and families – like a summer camp – with camp counselors, mini-golf, arts and crafts, kayaking, canoe races, boat rentals, fishing, swimming, sand volleyball, shuffleboard, golf, tennis, basketball, games, happy hours with entertainment and free hors d'oeuvres, nightly entertainment for families and adults, dancing, shows, and s'mores by the campfire, free wireless internet access. Also, great bass and landlocked salmon fishing. The resort is next to Maine State Park at Sebago Park where there are hiking trails. (Point Sebago, 261 Point Sebago Road, Route 302, Casco, ME 04015, 800-530-1555, 207-655-3821,[email protected]. 
Stay in a Dude Ranch – One of the best family experiences is on a dude ranch. New York State actually has several of them, such as Rocking Horse Ranch Resort, Highland, Hudson Valley, (845-691-2927, www.rockinghorseranch.com), which has been delighting generations of families with its all-inclusive fun (meals, entertainment, activities and riding). Pine Ridge Dude Ranch (the new owners of the venerable Pinegrove Ranch), 30 Cherrytown Rd, Kerhonkson, NY 12446-2148, 866-600-0859, www.pineridgeduderanch.com, reservations @pineridgeduderanch.com). Ridin' Hy, an absolutely delightful guest ranch in the Adirondack State Park, near Lake George, Warrensburg, NY, Warrensburg, NY 12885, 518-494-2742, www.ridinhy.com. 
Further afield, check out the Colorado Dude & Guest Ranch Association members (www.coloradoranch.com, 866-942-3472), like the luxurious C Lazy U Ranch which since 1919 has provided highest level of personalized service, professional horsemanship programs, first-class amenities, enriching children's programs, gourmet meals and upscale accommodations; or the Bar Lazy J Guest Ranch, which opened in 1912 and considered the oldest continuously operating guest ranch in Colorado, is also ideally located just southwest of Rocky Mountain National Park and nestled in a peaceful valley along the Colorado River.
Resorts with a Twist 
Sebasco Harbor Resort, Mid-Coast, Maine: This resort ("Pure Maine") manages to be a delightful cross between a fine resort and a camp, with plenty of opportunity be outdoors, while still enjoying such refinements as golf on a superb course, full-service waterfront Fairwinds Spa, plus marvelous activities like kayaking (do the moonlight kayak trip, it is beyond fabulous), boating.. Actually, you can imagine Sebasco being the kind of "camp" that the Gilded Age moguls would have for one of their holiday homes. Nestled among whispering pines on the rugged coast Sebasco is tucked away on 550 acres with breathtaking views and a wealth of activities the entire family can enjoy. We stayed in the converted Lighthouse for the most magical experience. Check out special deals. (Sebasco Harbor Resort, 29 Kenyon Rd., Sebasco Estates, ME, 04565, 877-389-1161, [email protected], www.sebasco.com).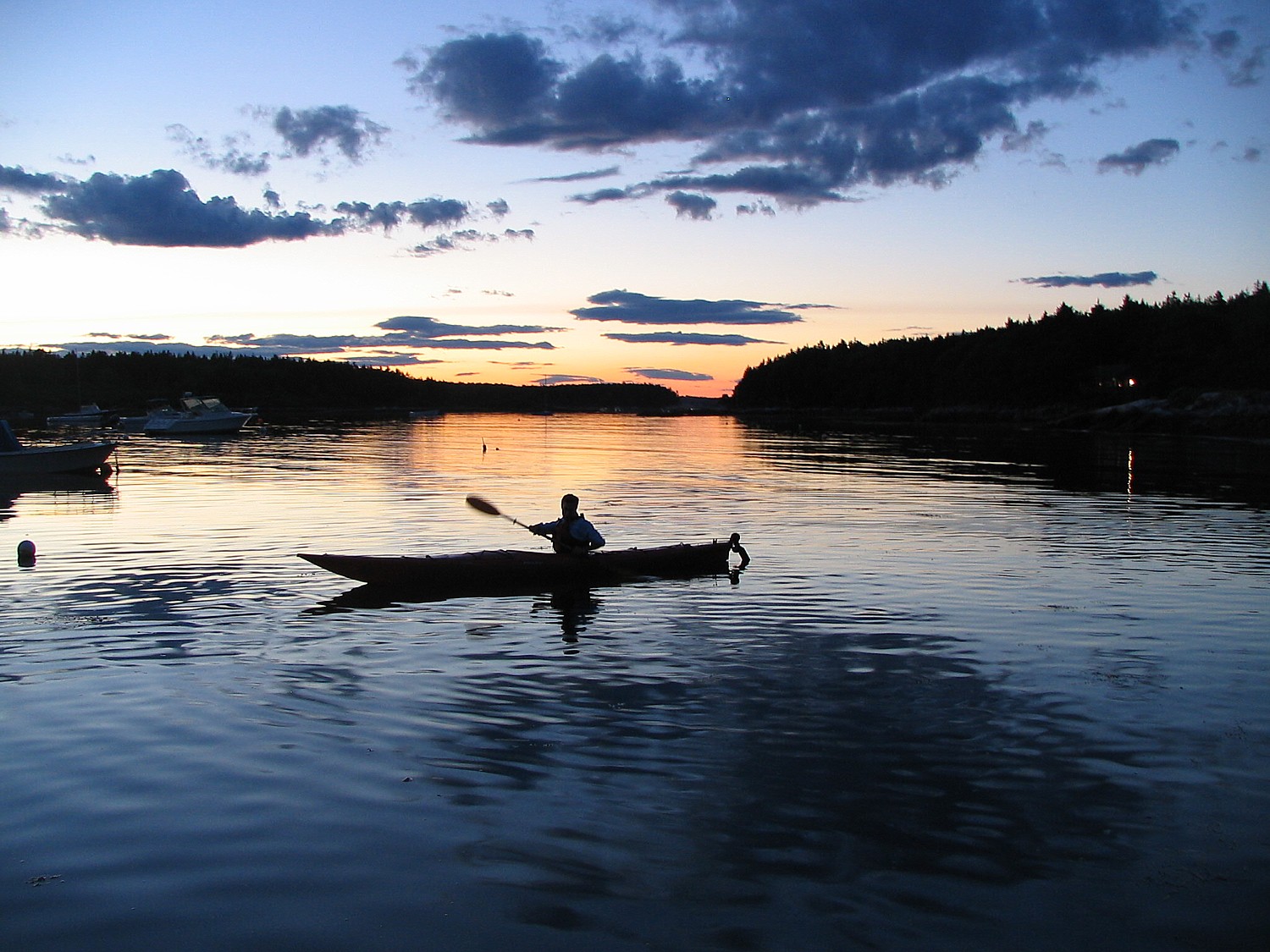 Among our favorite grand, historic resorts for families for facilities, activities programs, destination, sense of heritage and "place," and overall ahhh experience:
Basin Harbor Club, Vergennes, Vermont on 700 acres of Lake Champlain shoreline is about the best family-friendly luxury resort you can imagine with golf, hiking, biking, kayaking, cruises on Lake Champlain, fishing, watersports, tennis, outdoor pool children's activities program (4800 Basin Harbor Road Vergennes, VT 05491 [email protected], 800.622.4000 or 802.475.2311, www.basinharbor.com).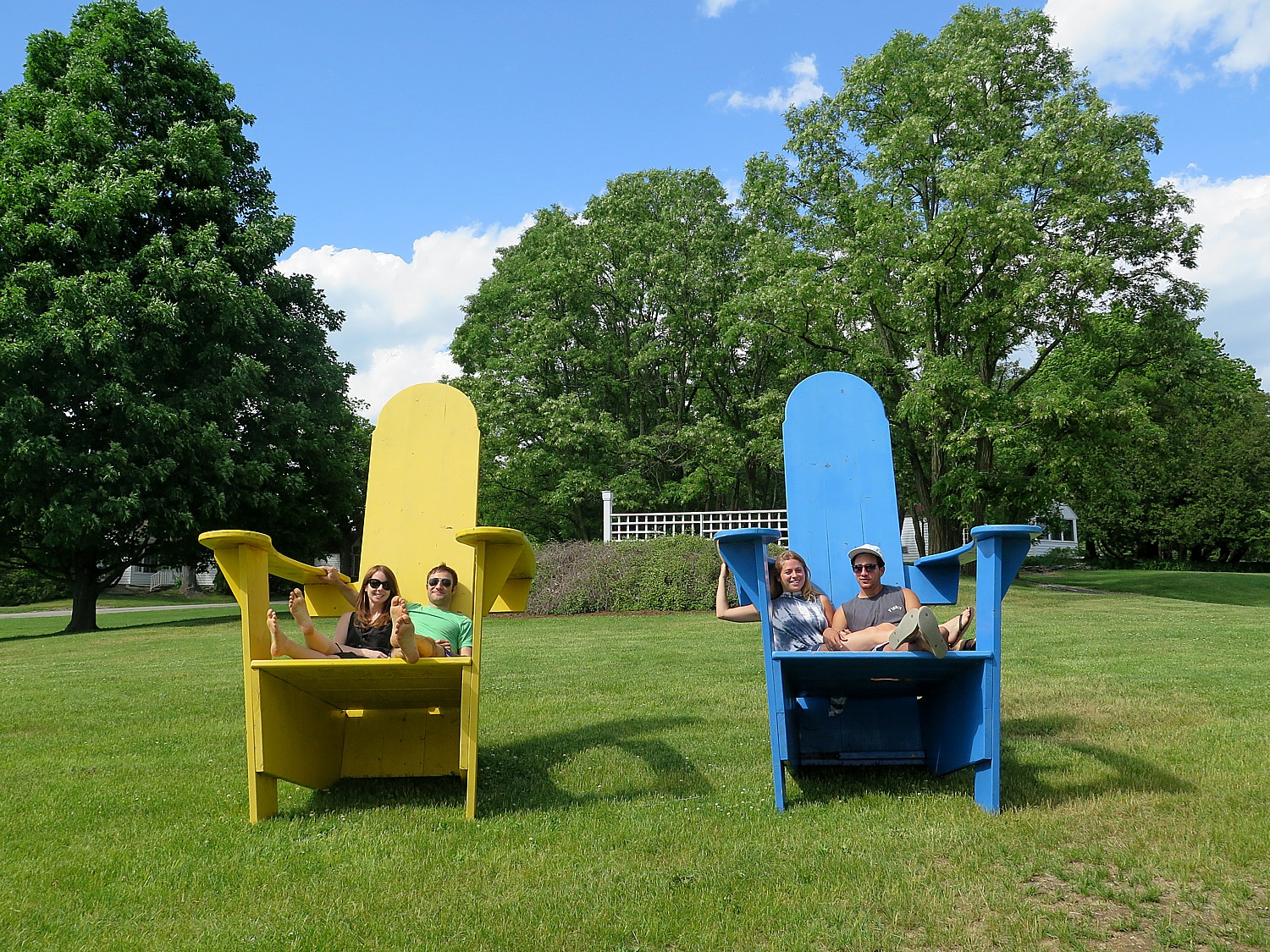 Mountain Top Inn & Resort, tucked in a Courier & Ives landscape in Chittenden, Vermont, near Killington, has all the charm, the warmth, the cozy, intimate hospitality of a country inn, and all the luxury, amenities, activities and quality dining of a resort. It offers just about every outdoors activity you can imagine, even an equestrian center, private lakeside beach, children's adventure camp, tennis, disc golf, clay-bird shooting, and hiking, biking, golf nearby. (195 Mountain Top Road, Chittenden, Vermont 05737, 802-483-2311, www.MountainTopInn.com)
A real novelty in historic hotels (and a fantastic city to visit) is the Choo Choo Train Hotel in Chattanooga, TN, where you actually stay in a historic train car (motel rooms also available), and the station is the restaurant and lobby (1400 Market Street, Chattanooga, TN 37402, 423-266-5000, 800-Track29, choochoo.com)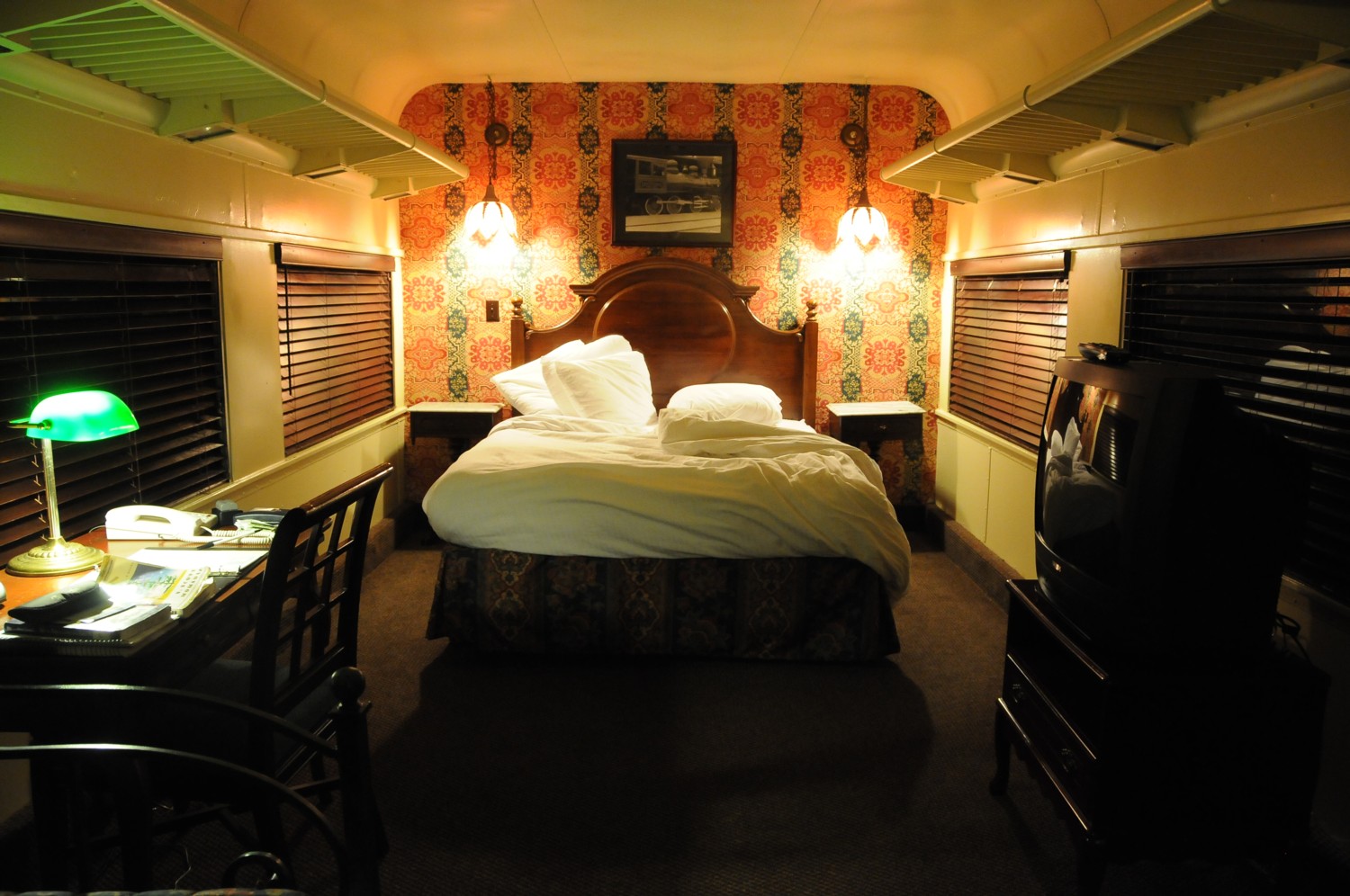 Other resort favorites: 
Cranwell Resort, Spa and Golf Club, Lenox, Massachusetts
Omni Mount Washington Resort, Bretton Woods, Bretton Woods, New Hampshire
The Sagamore, Bolton Landing, Lake George, New York
Mohonk Mountain House, New Paltz, New York
The Hotel Hershey, Hershey, Pennsylvania (added benefit: proximity to Hershey theme park).
Skytop Lodge, Skytop, Pennsylvania
More at Historic Hotels of America, historichotels.org, 800-678-8946. 
Cruising is always a great choice for families – a way to see lots of different places with minimal hassle. Best itineraries (and cruiselines that have best family programs) are to Alaska, the Galapagos (really a favorite for grandparents to take their grandkids).
For those who want a floating resort with rock walls, ropes course, ziplines, glitzy Broadway and Las Vegas-style entertainment and great supervised children's activity programs, the most acclaimed lines are Royal Caribbean (Anthem, Symphony, Harmony, Allure, Oasis of the Seas); Norwegian Cruise Line (Norwegian Escape, Breakaway, Getaway, Epic); Carnival Cruise Line (Carnival Vista, Breeze, Dream, Magic); Disney Cruise Line (Disney Dream, Fantasy, Magic) and Princess Cruises. (See more at www.cruisecritic.com).
But here is a novel choice: Maine Windjammer Cruises – these are historic sailing vessels repurposed for passengers, that ply the waters around Rockland and Camden, Maine in the Penobscot Bay. The experience is more rustic (part of the fun!), where passengers can help raise and lower sails, even steer, help serve and gather the plates for meals served in the galley or on deck. You can even choose to sleep out under the stars instead of in the cabin, which is outfitted more like you would expect of summer camp, with bunk beds and shared bathroom facilities (hot showers are available). All the cruises typically include a lobster bake on a secluded beach.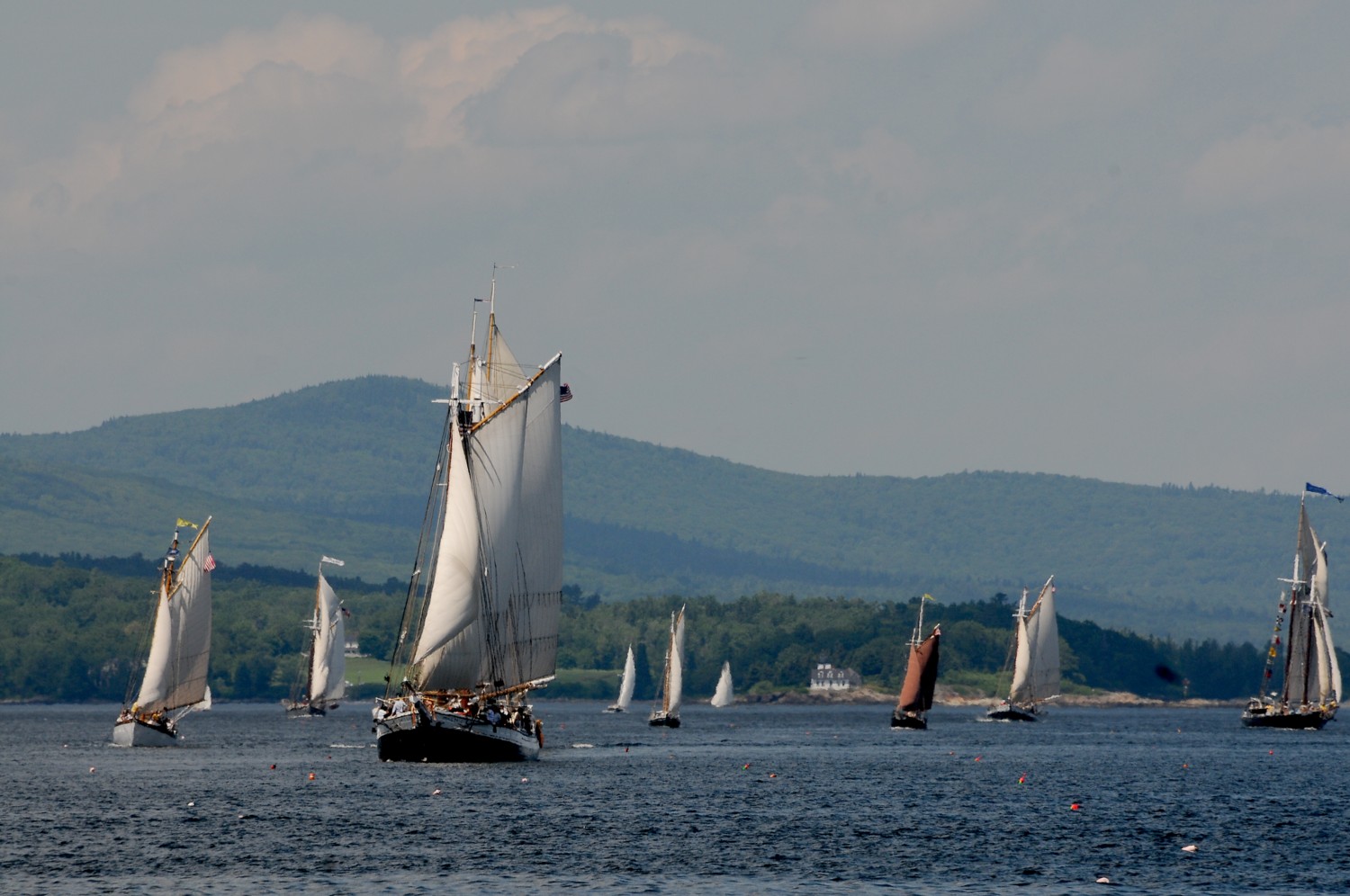 Many of the cruises have special-interest themes, and some are very dramatic, that include a Schooner Gam, where all the historic schooners gather in one place and tie up and passengers can go and visit; there is also an annual Schooner Race which is tremendous fun. Visit the Maine Windjammer Association for a list and description of age-appropriate sailings (usually 10 years old). In the past, we have sailed on the Victory Chimes (the largest in the fleet), the American Eagle and the Isaac H Evans (www.sailmainecoast.com/ 800-807-9463).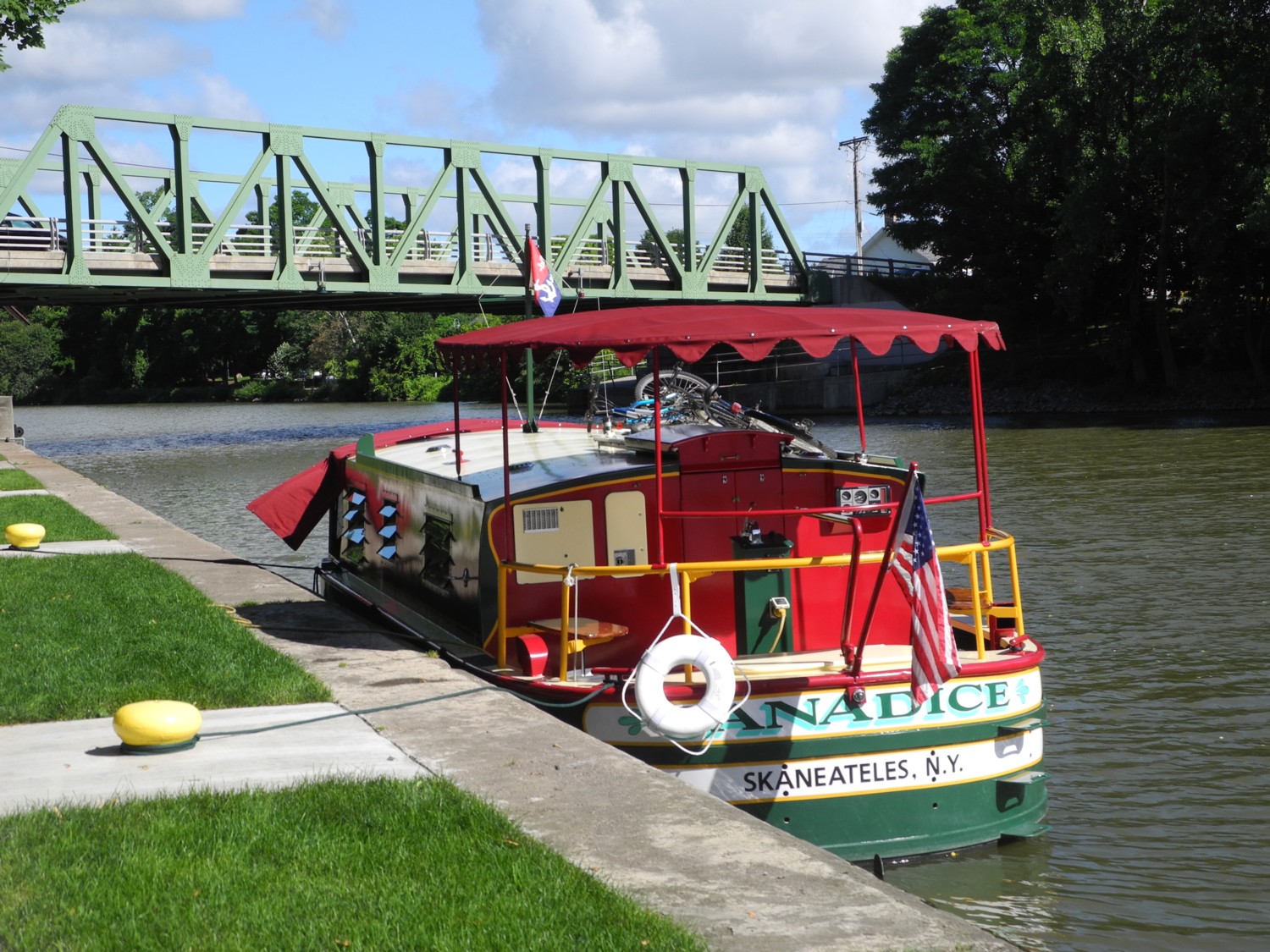 Another novel experience is renting a canalboat on the Erie Canal, tying up where whimsy takes you and exploring the canaltowns on foot and by bike on the tow-path that has been turned into a bikeway. It's an amazing way to immerse yourself in history, and terrific fun to go through the locks, and have the bridges lift just for you. Mid-Lakes Navigation, Skaneateles, has these specially designed Lockmaster canalboats that are easy to maneuver, very comfortable, and oh so charming. (800-545-4318, [email protected], midlakesnav.com).
_____________________________
© 2018 Travel Features Syndicate, a division of Workstyles, Inc. All rights reserved. Visit goingplacesfarandnear.com,  www.huffingtonpost.com/author/karen-rubin , and travelwritersmagazine.com/TravelFeaturesSyndicate/. Blogging at goingplacesnearandfar.wordpress.com and moralcompasstravel.info. Send comments or questions to [email protected]. Tweet @TravelFeatures. 'Like' us at facebook.com/NewsPhotoFeatures