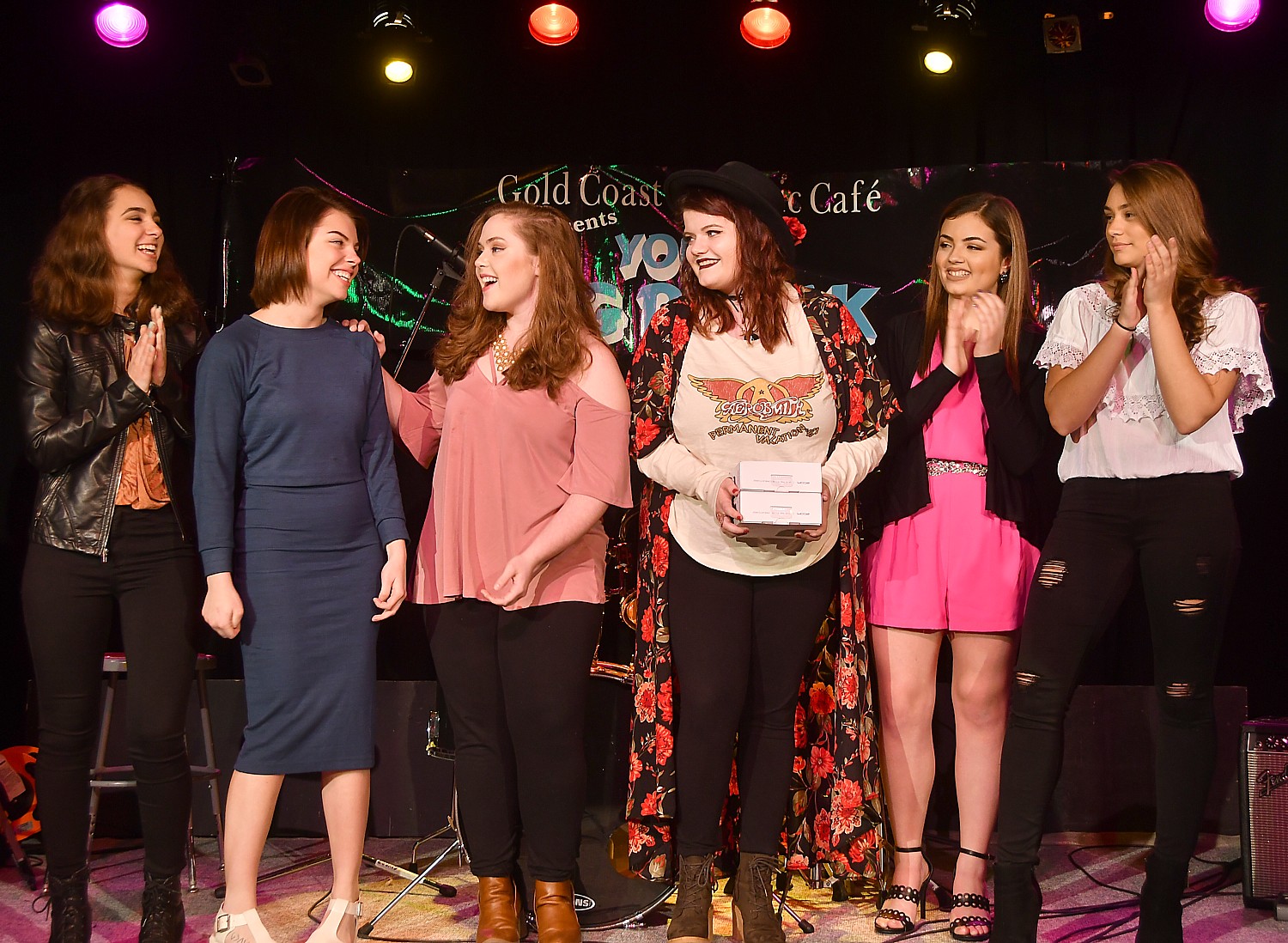 By Karen Rubin, Travel Features Syndicate, goingplacesfarandnear.com
Judges at the 5th annual final of the Gold Coast Acoustic Café's Your Big Break talent competition had an unusually hard time picking the winners out of a talented field of six, but in the end, Paris Ray was the grand-prize winner and Julia Lambert the runner-up, at the Gold Coast Arts Center, Great Neck, Long Island, Saturday, April 1.
Paris Ray, a 21-year old from St. James who majored in  Studio Composition in the Conservatory of Music at college, dazzled the judges with her original song, "Astronomy" ("I became an astronaut so I could give you space.") off her Just Visiting EP; a second, highly personal original song that gets to the heart of domestic violence, as well as the required George Michael song (each of the contestants only a week ago was assigned a George Michael song to perform).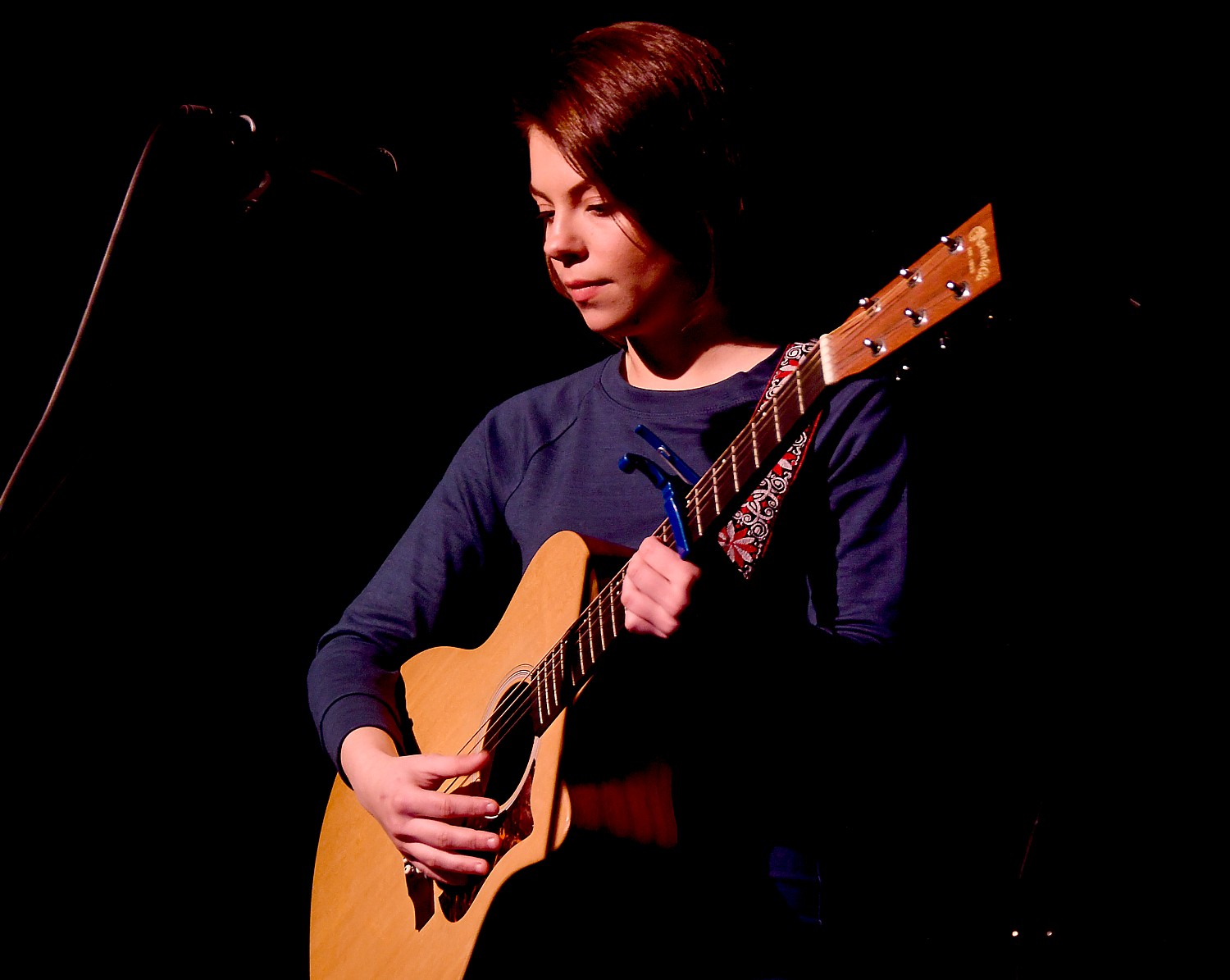 Julia Lambert impressed with her song-stylings on the acoustical guitar, and her original song that soon will be released on an EP ("Take a chance, it will be okay, I promise.").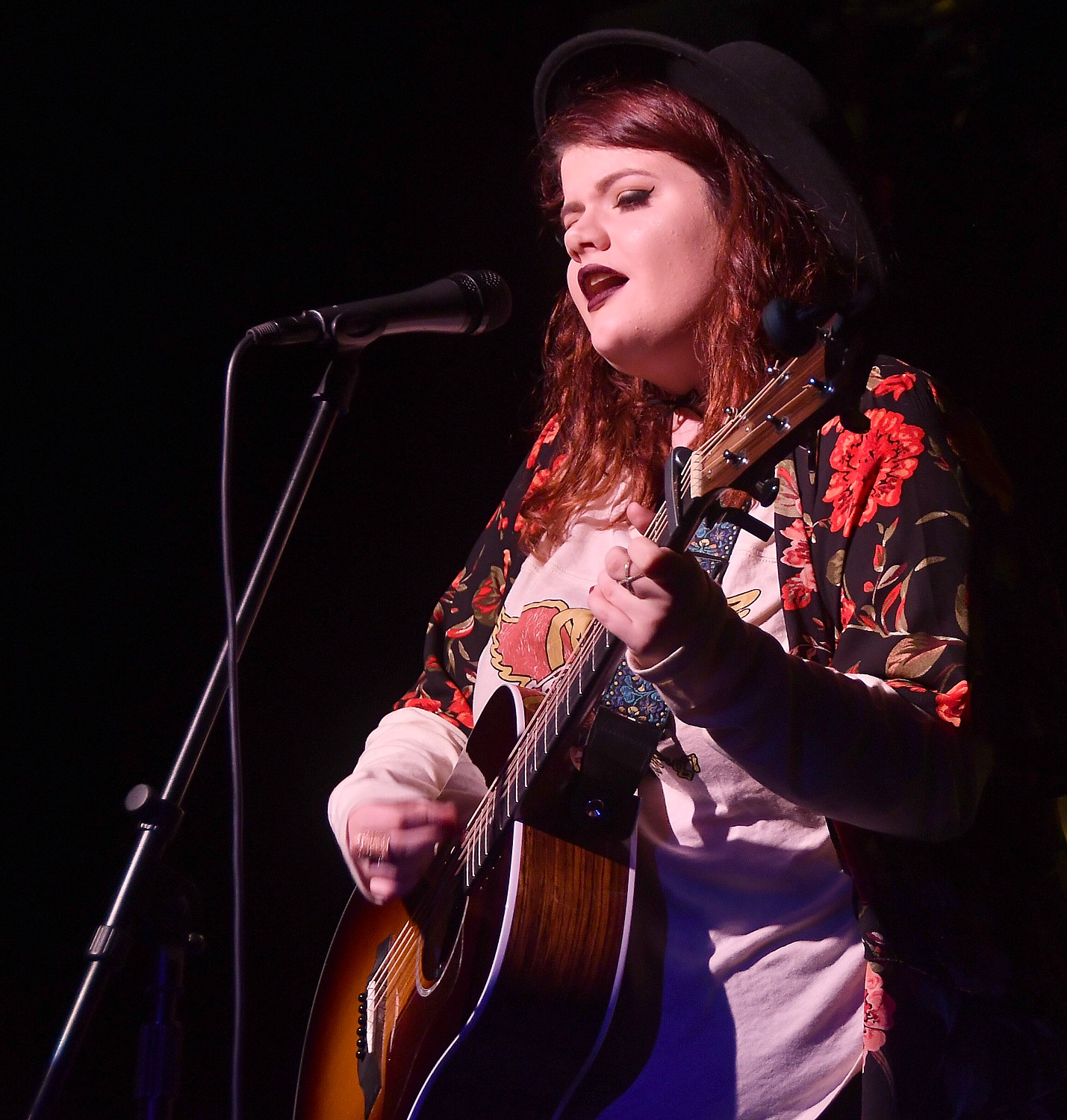 All of the performers were audience favorites:
Julia Hayden, from Port Washington, backed up with a sensational band, performed two original songs plus  a tribute to George Michael, which offered a MiddleEastern meets MidWest country feeling, and an really interesting song that featured the drum roll of a marching band ("Carry on").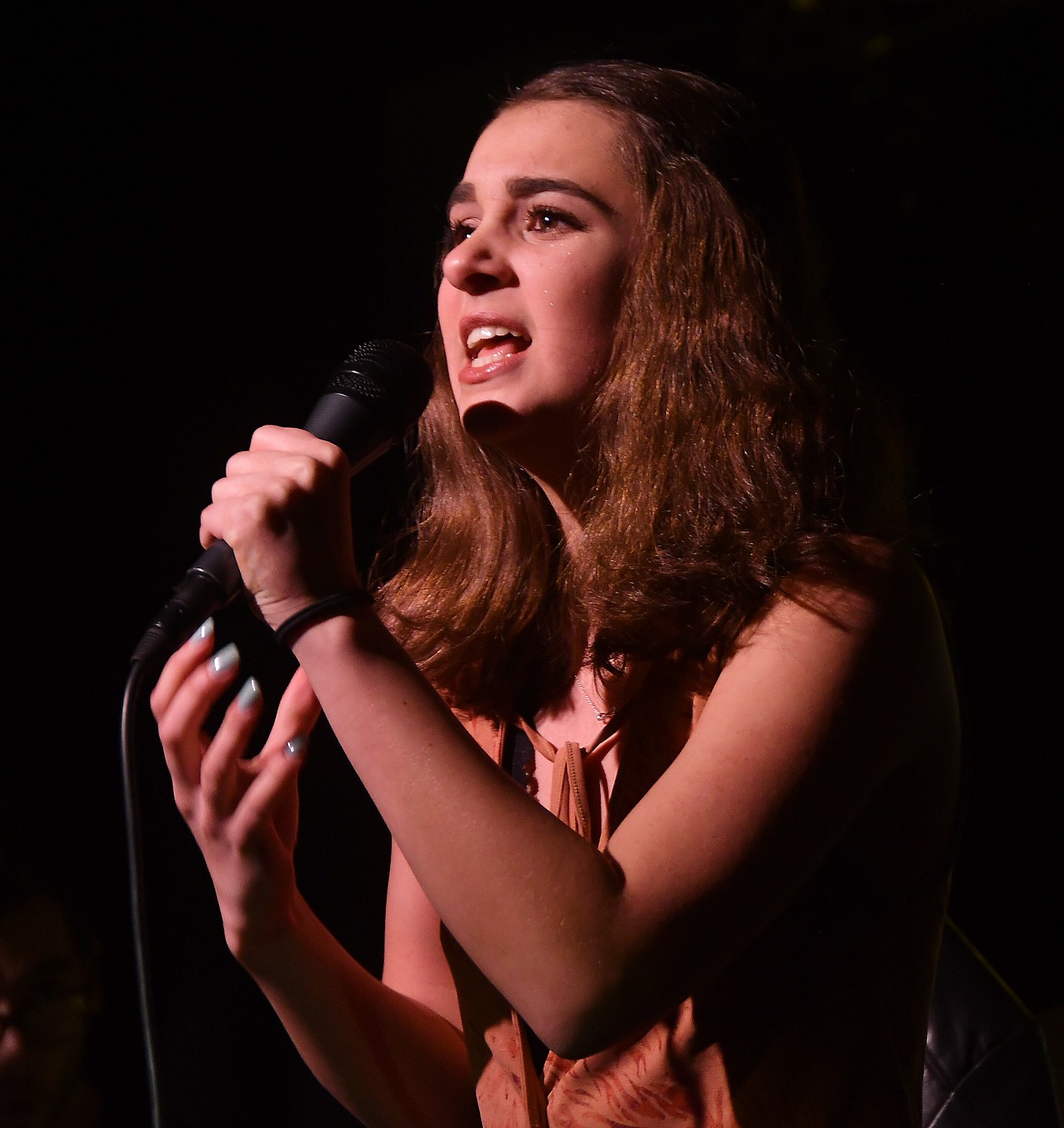 Lydia von Hof, just 15 years old but conveying a skill and sophistication way beyond her years (she is a classically trained pianist who will be performing Chopin at Carnegie Hall), brings a full, rich voice to her performance.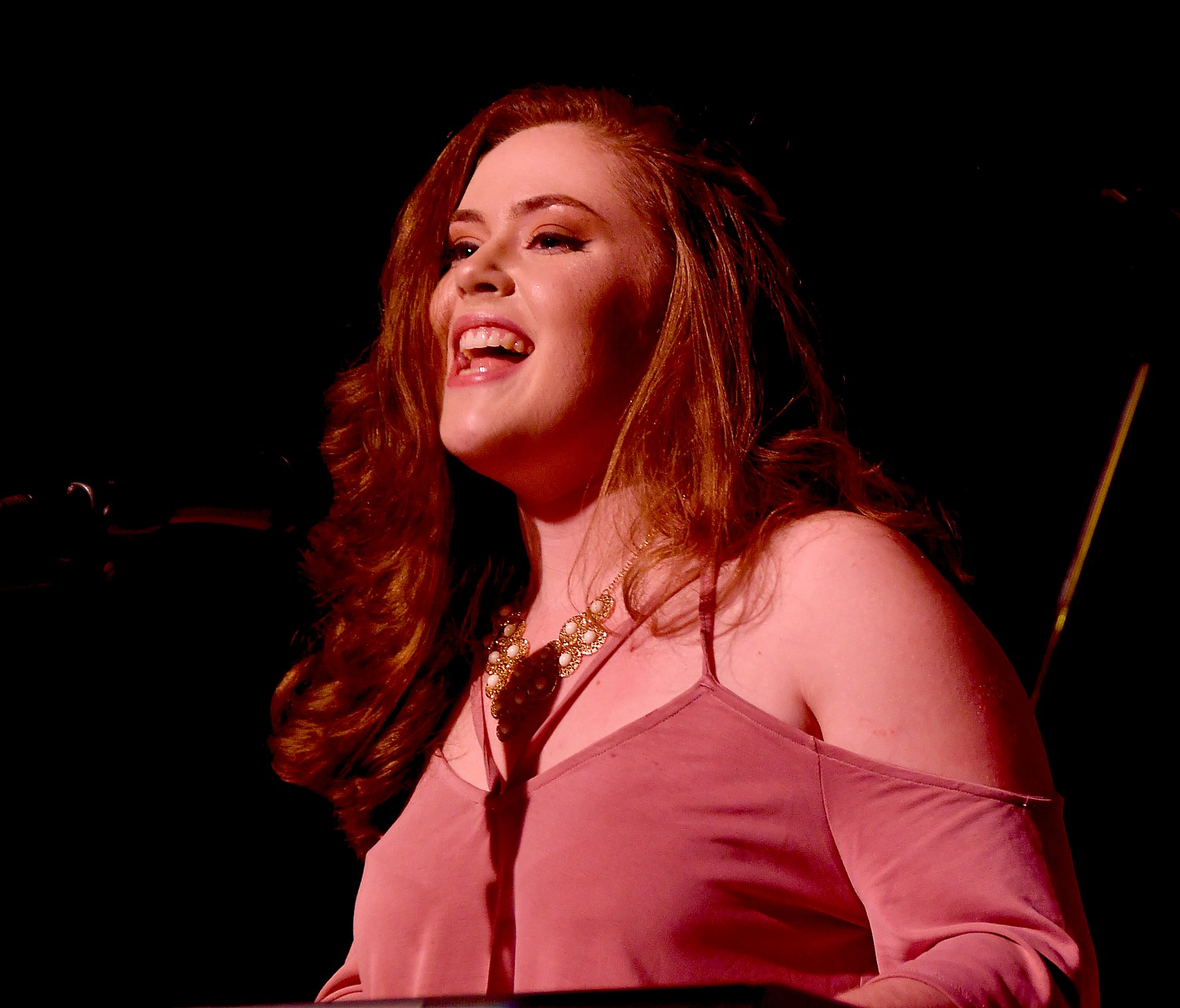 Sydney Perruzza, from Carle Place, brought her bluesy style to her performance.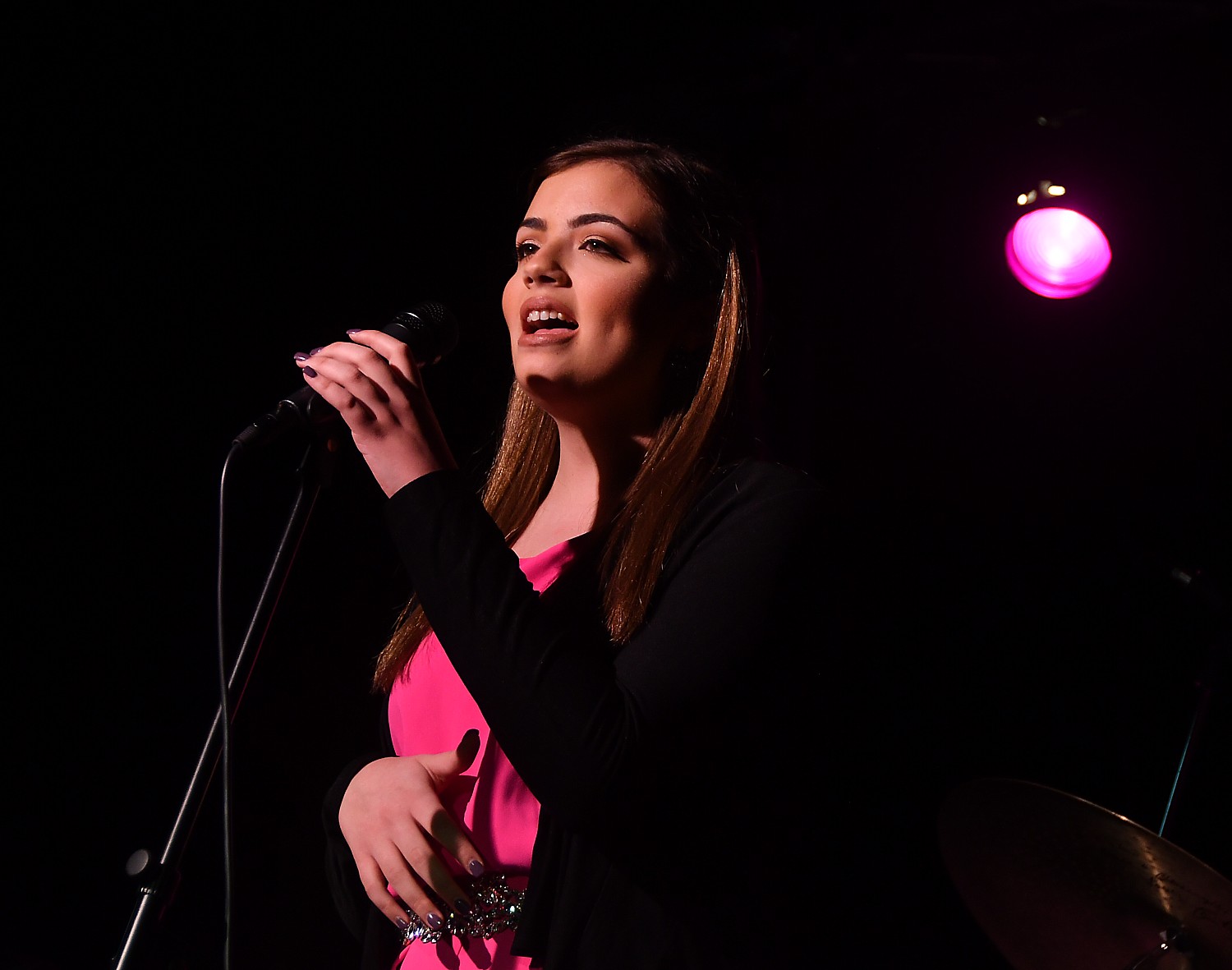 Jaclyn Manfredi, 17, brings a sultry style reflecting jazz, blues and R&B influences, and has performed at the Apollo Theater. She performed an original song, "Warehouse."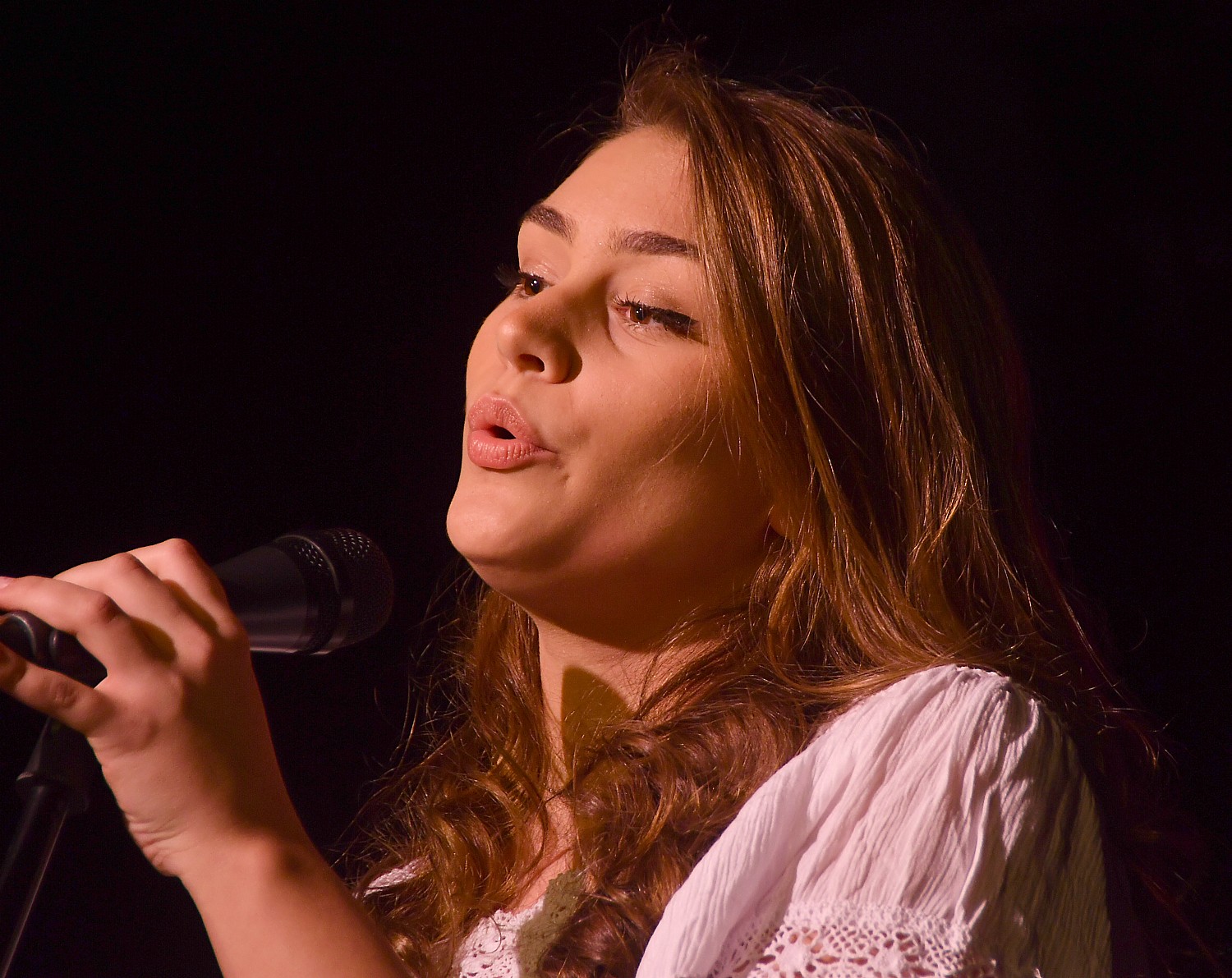 The "Big Break" is not just a clever title. The young performers are competing for prizes that could well launch their career.
As the grand-prize winner of the 5th Annual Your Big Break talent competition, Ray  will have an opening spot for national acts at major venues like The Paramount, recording time at DCITY Studios and Online TV streaming opportunities, a feature on Reverbnation.com, a $250 gift certificate from All Music Inc. and ZOOM North America, a PR and social media campaign including management, booking and label services consultation with Rick Eberle Agency.
Lambert, as the runner up, won a video camera.
In addition, Rick Eberle has also invited all the contestants to appear on his radio and TV shows.
The judges are major players in the music industry including: ReverbNation.com's Lou Plaia, All Music Inc.'s Guy Brogna, Songwriter Tara Eberle Drouin and Label Executives Stephen Marcuccio, Jerry Lembo, Linda Ingrisano, Mark Ambrosino.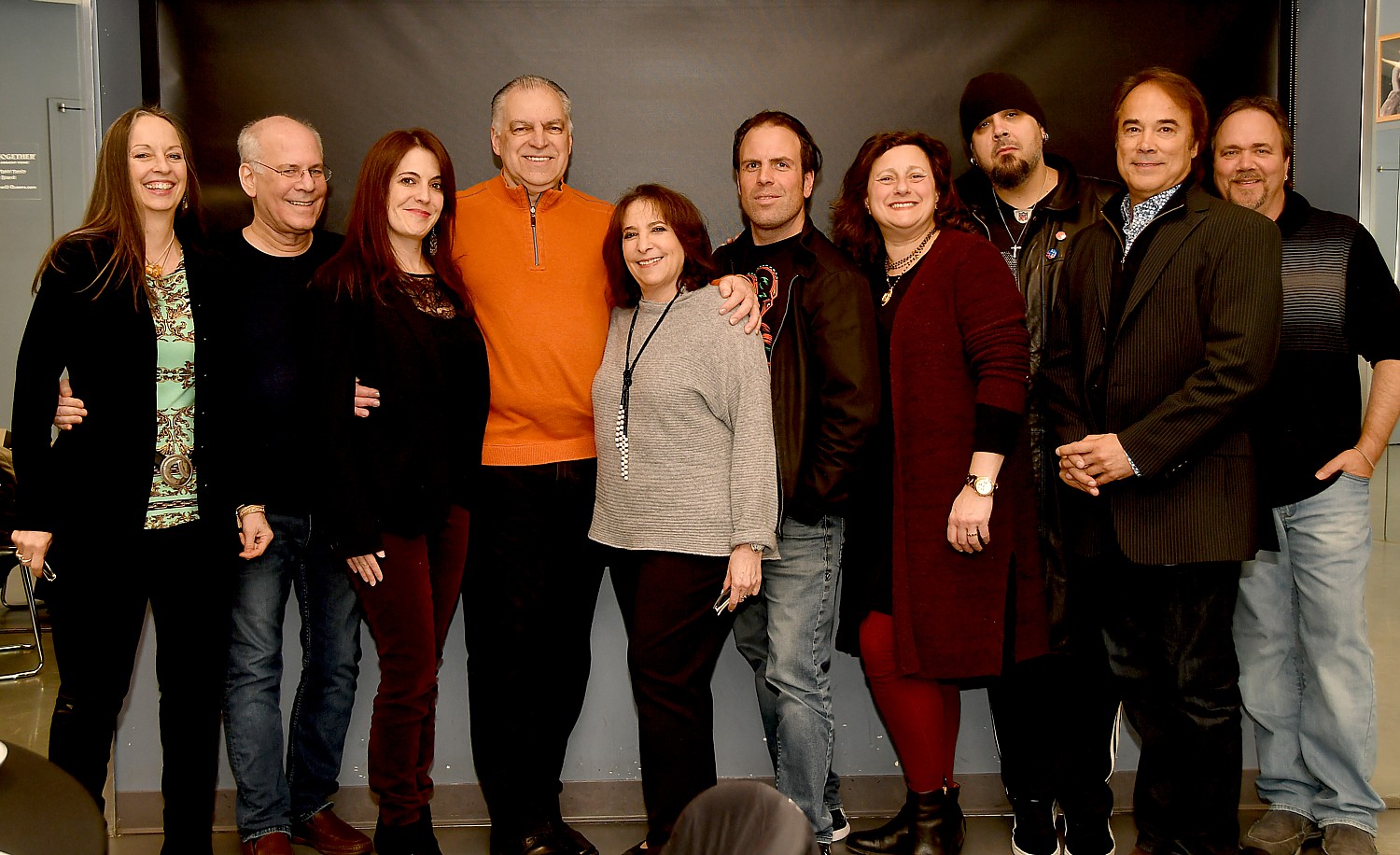 The contestants for Your Big Break were selected out of 1000 submissions through Gold Coast Arts Center (www.goldcoastarts.com) and Reverbnation.com sites in response to an open call for musicians age 15 to 25 who do not currently have a recording or publishing contract. The artists have to perform with a band or solo with an acoustic guitar or sing to a backing music track. There is no fee to submit.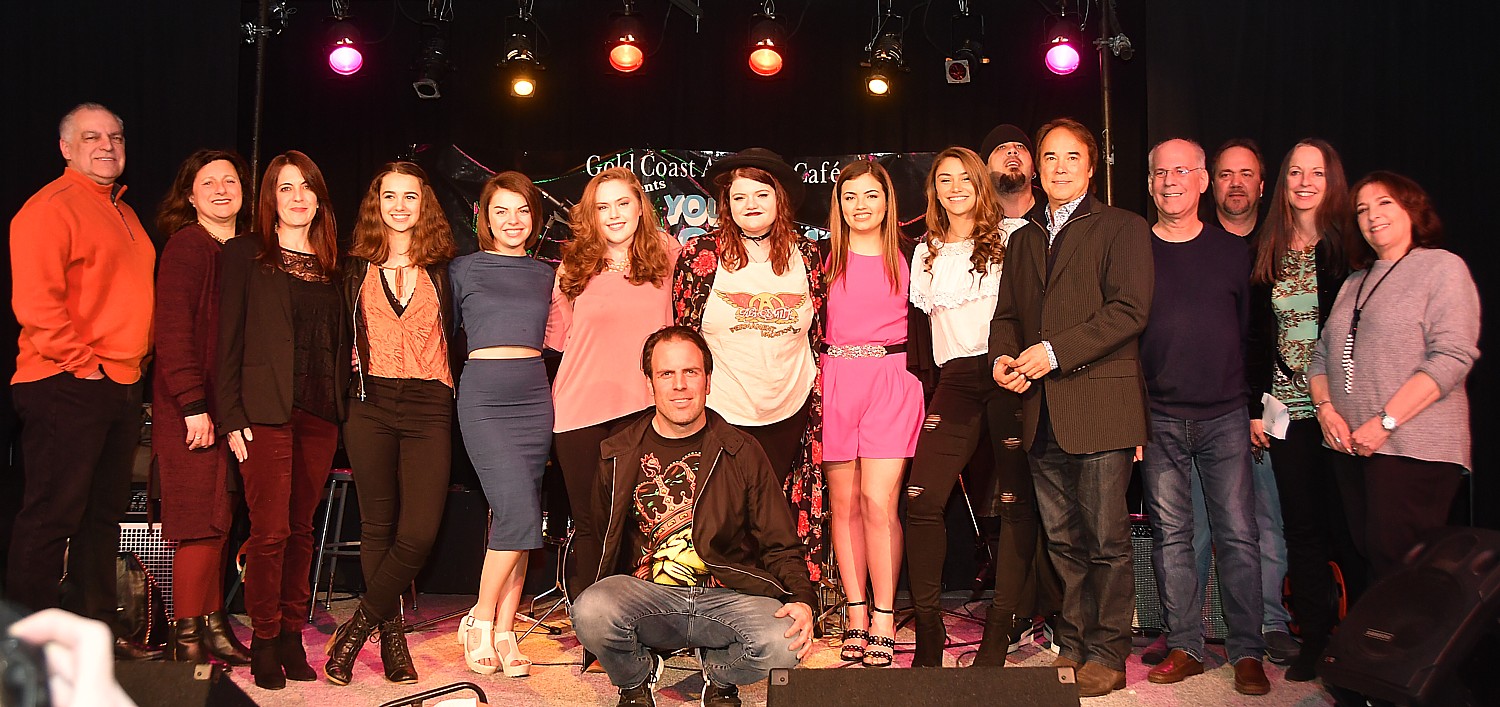 The six finalists came out of two semi-final competitions of performers and were paired with mentors to guide them in performing a song by George Michael, assigned to them, in tribute to the music icon who died last December: American Idol's Robbie Rosen, Dream Recording Studio's Jason Melker, Sojourn Record's Mark Ambosino, arranger/producer/songwriter/remixer and former VP of A&R at Atlantic Records Jimmy Bralower, singer/songwriter John Hampson of Nine Days, and songwriter/producer Donnie Klang of MTV's "Making the Band".
Your Big Break talent competition is hosted by the Gold Coast Arts Center's Acoustic Café and LoveRevolution.Org. Conceived by Rick Eberle and the Gold Coast Arts Center, the talent competition carries on the tradition of Long Island musical talent, including
Ashanti, Mariah Carey and LL Cool J (born on Long Island), Billy Joel, Lou Reed and Harry Chapin and going back to John Philip Sousa and Guy Lombardo.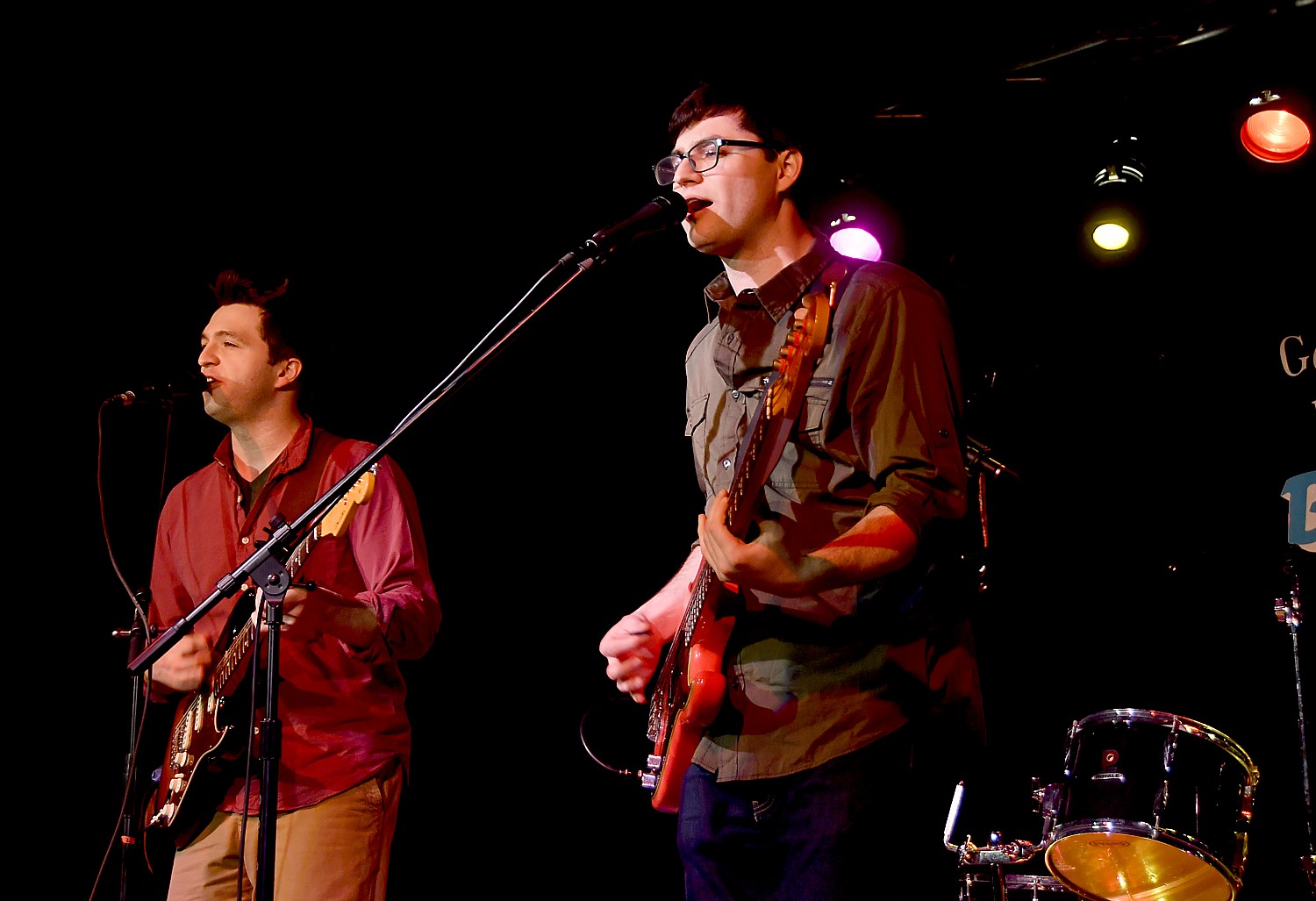 The Arts Center is transformed into the Gold Coast Acoustic Café once a month, a music venue that showcases local up-and-coming talent as well as established music acts. With its black box theater performance space and a lounge in the art gallery, the Gold Coast Acoustic Café is one of the few small music venues around which makes for a special and intimate atmosphere for artists and audience alike, especially during Your Big Break.
Gold Coast Arts Center, 113 Middle Neck Road, Great Neck NY. Call 516-829-2570, www.goldcoastarts.org.
See also:
Lambert, Manfredi Advance in Gold Coast Arts Center's 'Your Big Break' Talent Competition 
Hayden, Ray, Van Hoff Advance in Gold Coast Arts Center's 'Your Big Break' Talent Competition Finals, April 1
____________________
© 2017 Travel Features Syndicate, a division of Workstyles, Inc. All rights reserved. Visit goingplacesfarandnear.com,  www.huffingtonpost.com/author/karen-rubin , and travelwritersmagazine.com/TravelFeaturesSyndicate/. Blogging at goingplacesnearandfar.wordpress.com and moralcompasstravel.info. Send comments or questions to [email protected]. Tweet @TravelFeatures. 'Like' us at facebook.com/NewsPhotoFeatures