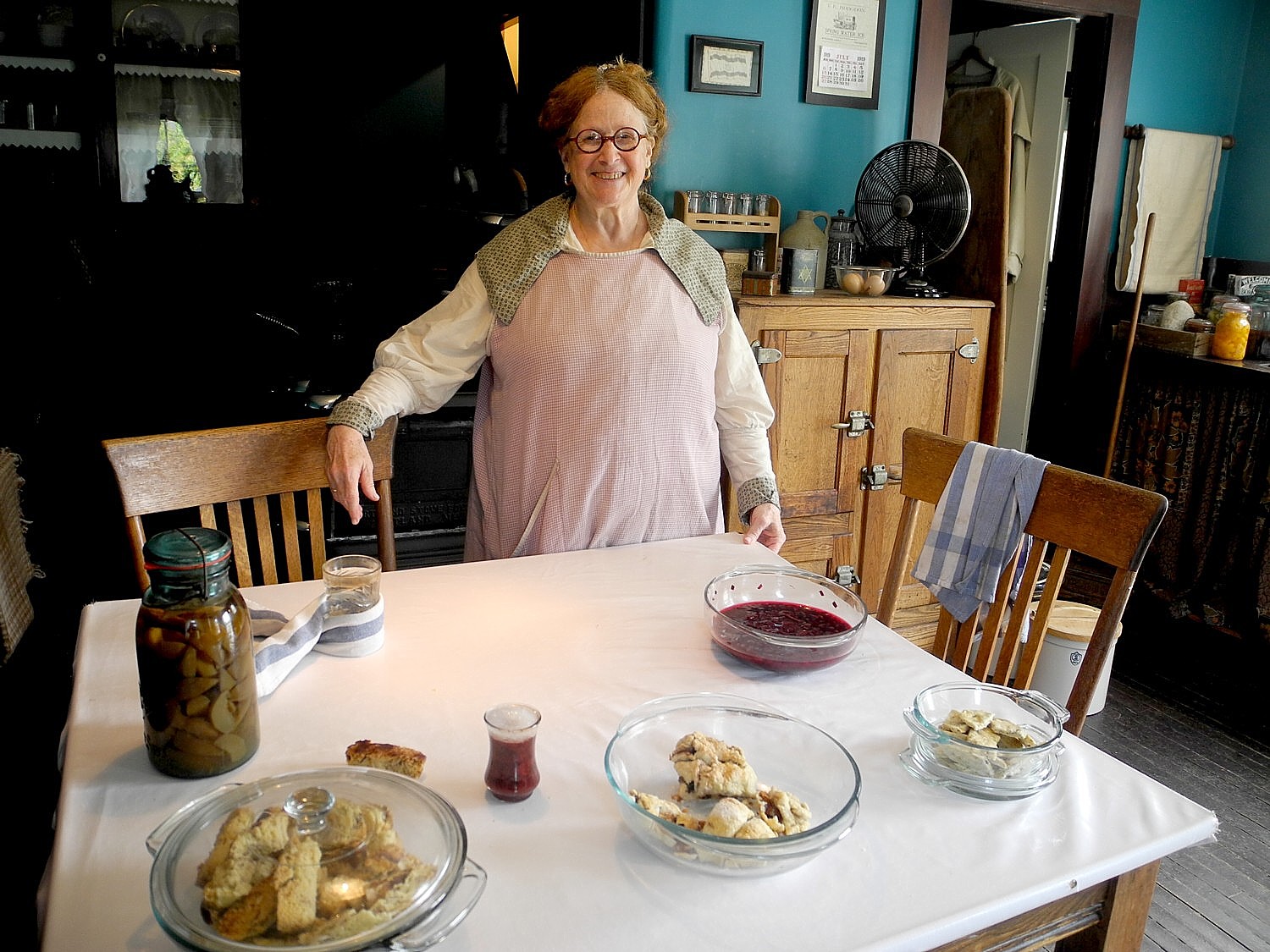 By Karen Rubin, Travel Features Syndicate, goingplacesfarandnear.com
(Our review of our favorite places for families to spend the winter holidays continues from Favorite Places for Family Winter Holiday Travel).
Portsmouth, NH: Strawbery Banke Museum, in the heart of historic downtown Portsmouth, New Hampshire, is an authentic 10-acre outdoor history museum dedicated to bringing 300+ years of American history in the same waterfront neighborhood to life.
Candlelight Stroll, an annual holiday tradition at Strawbery Banke since 1979 showcases 350 years of seasonal and holiday traditions against the backdrop of the Museum's furnished historic houses. On these weekend evenings, the Museum grounds glow with hundreds of lighted candle lanterns, the houses are adorned with thousands of hand-made decorations crafted from live greens and dried flowers and herbs collected from the Museum gardens, and the air is filled with the sound of holiday music and scent of woodsmoke from the bonfire. Its authenticity is the foundation for the claim that the Vintage Christmas in Portsmouth holiday celebration, echoed by Travel + Leisure magazine, makes Portsmouth 'the Christmas capital of North America.'
Visitors stroll from house to historic house, greeted by costumed role players and performers who recreate the traditions of times past, rediscovering the joys of simpler times. Mrs. Shapiro prepares a Hanukah celebration her 1919 Russian Jewish kitchen. Mrs. Goodwin, her family and servants prepare a Victorian Christmas. Father Christmas, the night watchman, "Mayor Frank Jones" and other role-players make their rounds along the dirt lanes; and the Abbotts await news of their soldier fighting in Europe in the Second World War. Carolers, chestnuts and holiday crafts bring all the sounds, scents and moments for family 'stopfulness' to this event that is a cherished New Hampshire tradition.  Complimentary refreshments and hot apple cider are offered at the Cider Shed. Traditional hearth-cooking demonstrations, crafts demonstrations, and winter projects for kids provide interactive fun for multiple generations. (December 3, 4, 10, 11, 16, 17, 18; Saturdays, 5-9 pm. Sundays, 4-8 pm. Friday Dec 16, 5-9 pm). Purchase tickets in advance at the Strawbery Banke Visitors Center at 14 Hancock Street and online, www.strawberybanke.org.
There are also Guided Holiday House Tours, weekdays, Dec 26-31 of five decorated historic houses at Strawbery Banke Museum offered on the hour, 10 am to 2 pm. Adults $15, children 5-17 $10, children under 5 free.
For more information on Vintage Christmas in Portsmouth sactivities and participating hotels, visit www.VintageChristmasNH.org.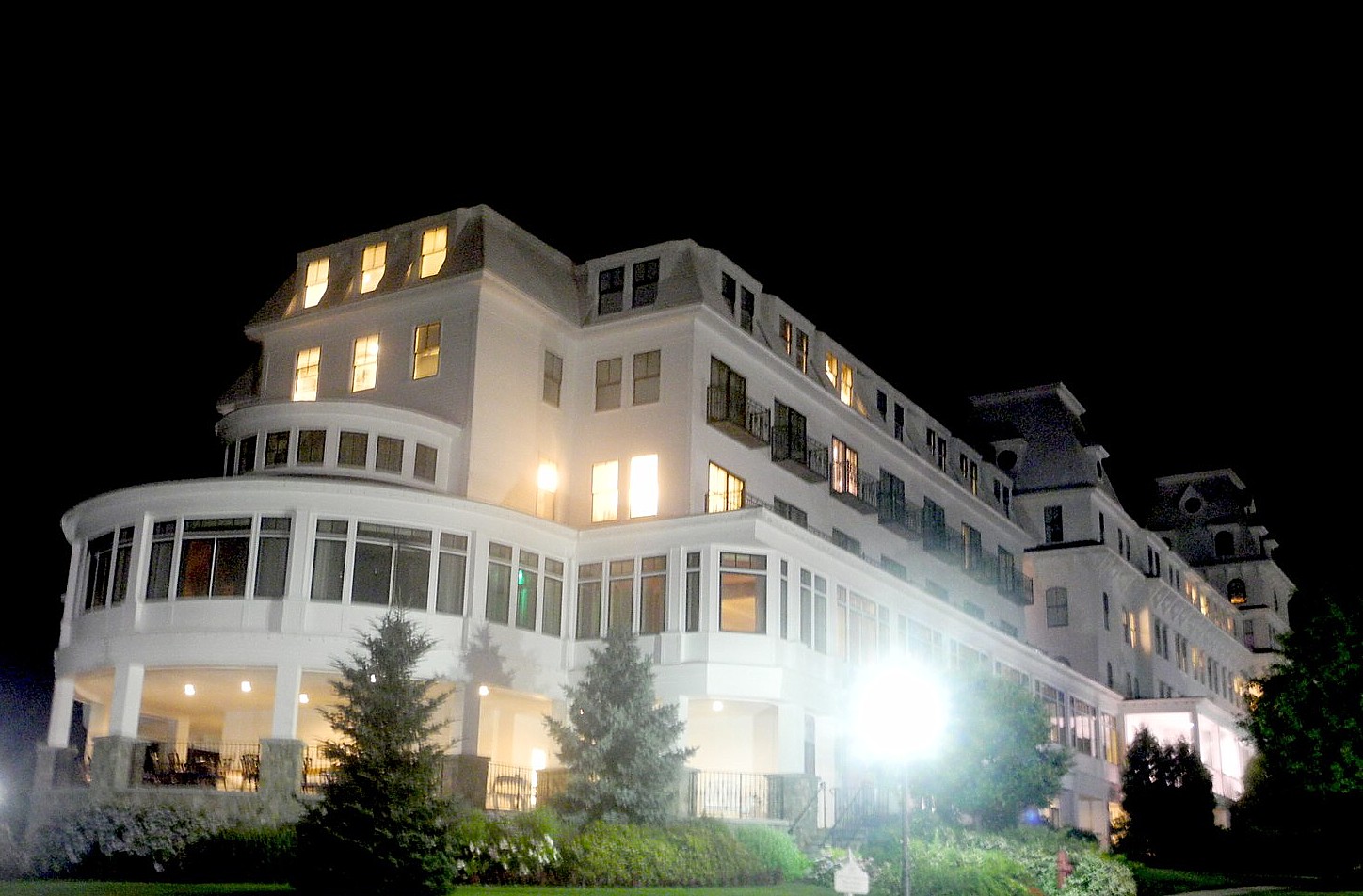 Complete the experience with a stay at Wentworth by the Sea, an AAA Four-Diamond resort and member of Historic Hotels of America, delightfully set on an island just across from historic Portsmouth, NH. Ask just about anyone who grew up in New Hampshire and they wax nostalgic about spending holidays at this grand resort hotel that has graced the shore since 1888. Among its amenities: an 8,500 sq. ft. spa, magnificent indoor pool, Wentworth Dining Room with original hand-painted ceiling mural. Check the website for special packages including Romance, Golf, Dining, and Spa, and holiday programs. Wentworth By the Sea, 588 Wentworth Road, New Castle NH  03854, 603-422-7322, 888-252-6888, [email protected], www.wentworth.com.
Victorian Cape May Christmas 
Victorian Cape May at Christmas offers six weeks of festive tours and events sponsored by the Mid-Atlantic Center for the Arts & Humanities (MAC), from Nov. 18 through Jan. 1, 2017.
The wonders of the season are on display at "An Old-Fashioned Christmas Exhibit: Holiday Traditions through the Years," at the Carroll Gallery located in the Estate Carriage House, 1048 Washington St. Here you can experience an exhibit of holiday traditions complete with a giant Christmas tree, a Dept. 56 Dickens Village, model trains, nostalgic photos from Christmas past, toys and much more! Friday, Nov. 18-Sunday, Jan. 1, 2017. The Gallery is open daily (except Thanksgiving and Christmas); hours vary. Admission is free and free parking is available.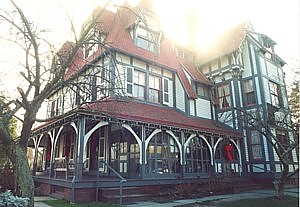 Take a guided, daytime, living history tour of the magnificent 1879 Physick Estate, Cape May's only Victorian house museum, decorated in authentic Victorian style for Christmas, during Physick Family Christmas House Tours, presented from the viewpoint of a member of the Physick family in the early 1900s. The tour also includes a visit to the Carroll Gallery at the Emlen Physick Estate where you can see "An Old-fashioned Christmas" exhibit. Offered daily (except Thanksgiving and Christmas) through Jan. 1, 2017; hours vary. Adults $12; children (3-12) $8.
During the Historic District Trolley Tour, you'll get acquainted with Cape May on a trolley tour as knowledgeable guides present entertaining and educational stories about the nation's oldest seashore resort. $12 for adults and $8 for children (ages 3-12). Offered daily (except Thanksgiving and Christmas); tour times vary.
Enjoy a guided trolley tour of Cape May's Historic District, followed by a guided tour of Cape May's only Victorian house museum, the Emlen Physick Estate, 1048 Washington St., decorated in true Victorian style for Christmas and presented through the eyes of a member of the Physick family in the early 1900s, during the Combination Trolley/Physick Family Christmas House Tours. $22 for adults, $14 for children (ages 3-12). Tours are offered daily (except Thanksgiving and Christmas.) Hours vary.
Relive the memories of Christmas past on Lamplighter Christmas Tours, self-guided evening tours of Cape May's inns or private homes specially decorated for the holidays. Hear a holiday presentation by the owner at each location. The tour also includes a visit to the Carroll Gallery at the Emlen Physick Estate where you can see "An Old-fashioned Christmas" exhibit and enjoy warm beverages and holiday treats. Adults $20; children (3-12) $15. Offered 7 p.m.-9 p.m. on Fridays, Dec. 2-23; Saturday, Nov. 26 and Wednesday, Dec. 28, and 1 p.m. to 3 p.m. on Saturday, Dec. 31. 
Ghosts of Christmas Past Trolley Rides feature a member of the East Lynne Theater Company who will regale you with a Victorian holiday ghost tale as you ride through Cape May's festively decorated Historic District. Adults $12; children (3-12) $8. Tour begins and ends at Washington Street Mall at Ocean Street except for the Nov. 19 tour which leaves from the Emlen Physick Estate, 1048 Washington Street. Offered Fridays, Dec. 2-Dec. 23, Saturdays, Nov. 19-26; Sundays, Nov. 27-Dec. 18; and Monday, Dec. 26-Saturday, Dec. 31). Hours vary. Advance reservation strongly recommended.
Thousands of Christmas lights and holly transform Cape May during the holiday season. Take one of the many Holiday Lights Trolley Rides through Cape May's Historic District to see cheerfully decorated inns and homes as guides talk about Victorian Christmas traditions, lead sing-alongs, and play Christmas music. Rides last about 30 minutes and admission is $12 Adults; $10 children (ages 3-12). Offered nightly, Nov. 25-Dec. 31. Hours vary. (No tours Dec. 3, 10, 12, 17, 24 25) Trolley rides leave from the Washington Street Mall Information Booth, Washington Street at Ocean (except for Nov. 19 trolley rides, which leave from the Physick Estate, 1048 Washington St.)
Revel in the sparkly lights of Cape May's beautiful Victorian homes decorated for Christmas on a trolley ride through town, then take a guided tour of the first floor rooms of the 1879 Emlen Physick Estate, authentically decorated for a Victorian Christmas during the Evening Yuletide Tour. See how the Physick family would have entertained for the holidays. Afterwards, visit the Carriage House for holiday refreshments and a visit to "An Old-fashioned Christmas" exhibit. Tour begins and ends at the Ocean Street trolley stop. Adults $22; children (3-12) $14. You can also take just the house tour portion, the Evening Physick Estate Tour, a 30-minute guided tour of Cape May's 1879 Emlen Physick Estate, 1048 Washington St., decorated in authentic style for a Victorian Christmas. Included is a visit the Carriage House for holiday refreshments and a visit to "An Old-Fashioned Christmas" exhibit. Adults $12; children (3-12) $8. Both tours offered every evening, Nov. 25 through Dec. 30, except Dec. 3, 10, 12, 17, 24 and 25. Hours vary.
MAC also offers holiday-themed food and wine tours and events.
For more information. Contact Mid-Atlantic Center for the Arts & Humanities (MAC), 609-884-5404 or 800-275-4278 or visit www.capemaymac.org.
Chattanooga Choo Choo 
Chattanooga, Tennessee offers a surprising array of extraordinary experiences: walk through a secret underground ice cave  and see Rock City's Enchanted Garden of Lights, explore a nocturnal fantasyland with more than one million star-bright twinkling lights high atop Lookout Mountain; hop on board a train for a North Pole adventure; sing Christmas carols and dance with Santa on a river cruise; meet coral reef Santa divers; build creative gingerbread houses; watch animals open their own Christmas presents, visit the Children's Discovery Museum and the Tennessee Aquarium. Get the full scoop on planning a holiday getaway in Chattanooga at www.chattanoogafun.com/winter.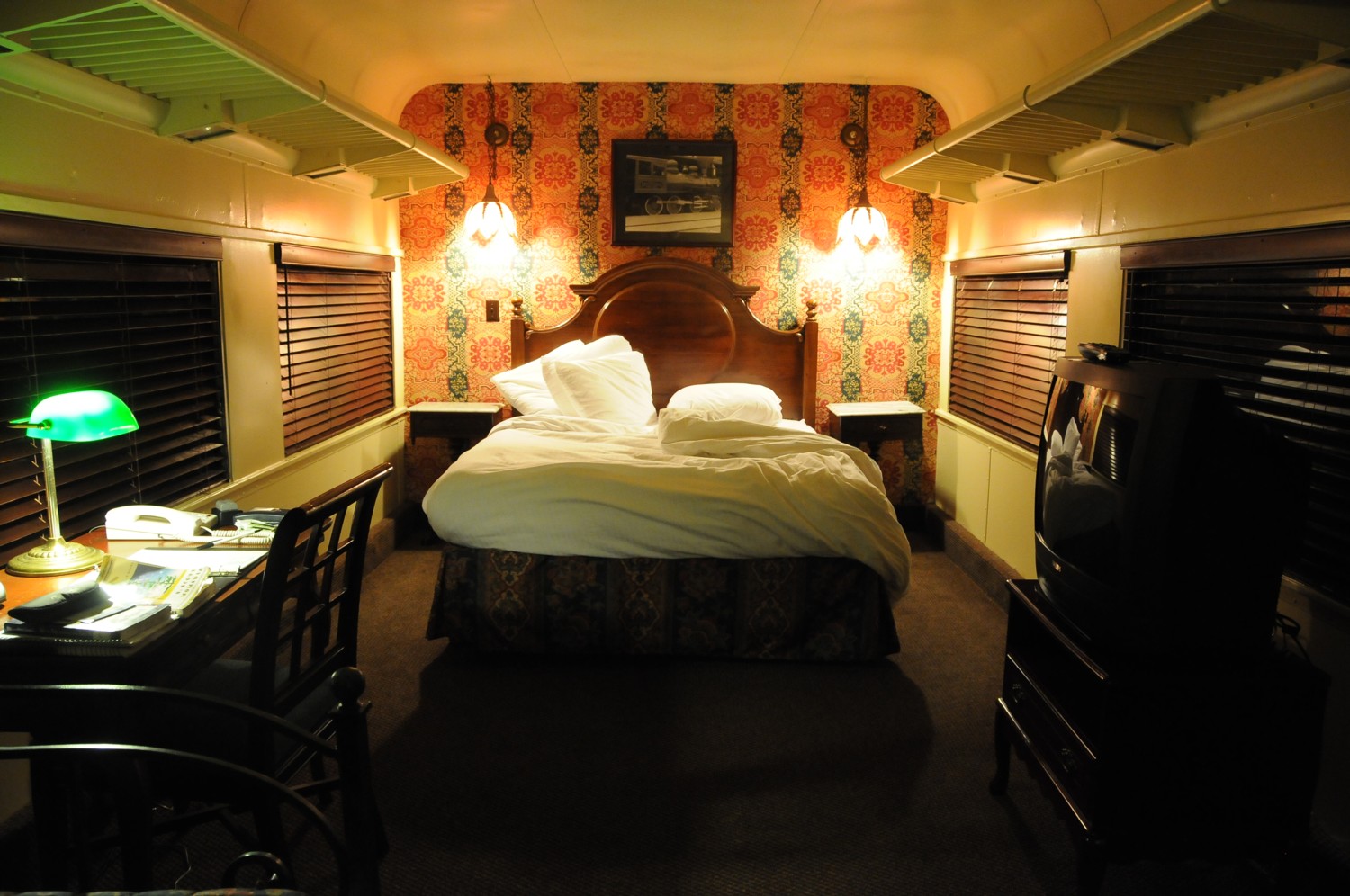 The Chattanooga Choo Choo offers an absolutely magical experience. The historic hotel (and member of Historic Hotels of America) is literally created out of the historic railroad station, where you can stay in one of 48 Victorian train cars converted to the most delightful rooms, wonderfully furnished in period pieces (but with modern amenities like high-speed wireless Internet access).
The train station offers marvelous dining places (including a saloon-style restaurant where the waiters take turns singing), and cute shops. You can climb aboard the historic locomotive, and dine in the dining car as well. The music of "Chattanooga Choo Choo" immediately rings in your ears (it plays fairly constantly).
The original motel, which is still used, offers an indoor and outdoor swimming pools, tennis courts, gardens. There is even a historic train ride on a trolley. Also, a free electric shuttle from the bus terminal next door takes you downtown.  I don't know when I have had a more enjoyable and interesting stay. Chattanooga Choo Choo, 400 Market St., Chattanooga, TN 37402, 800-TRACK-29 (872-2529), www.choochoo.com.
Grand, Glorious & Historic Hotels
You can't go wrong in choosing a Historic Hotels of America member hotel or resort for personality, character, connection to place, authenticity and overall aura that makes for a unique experience so perfectly fitting for your own family tradition. Here are just a few of our favorites for the holidays: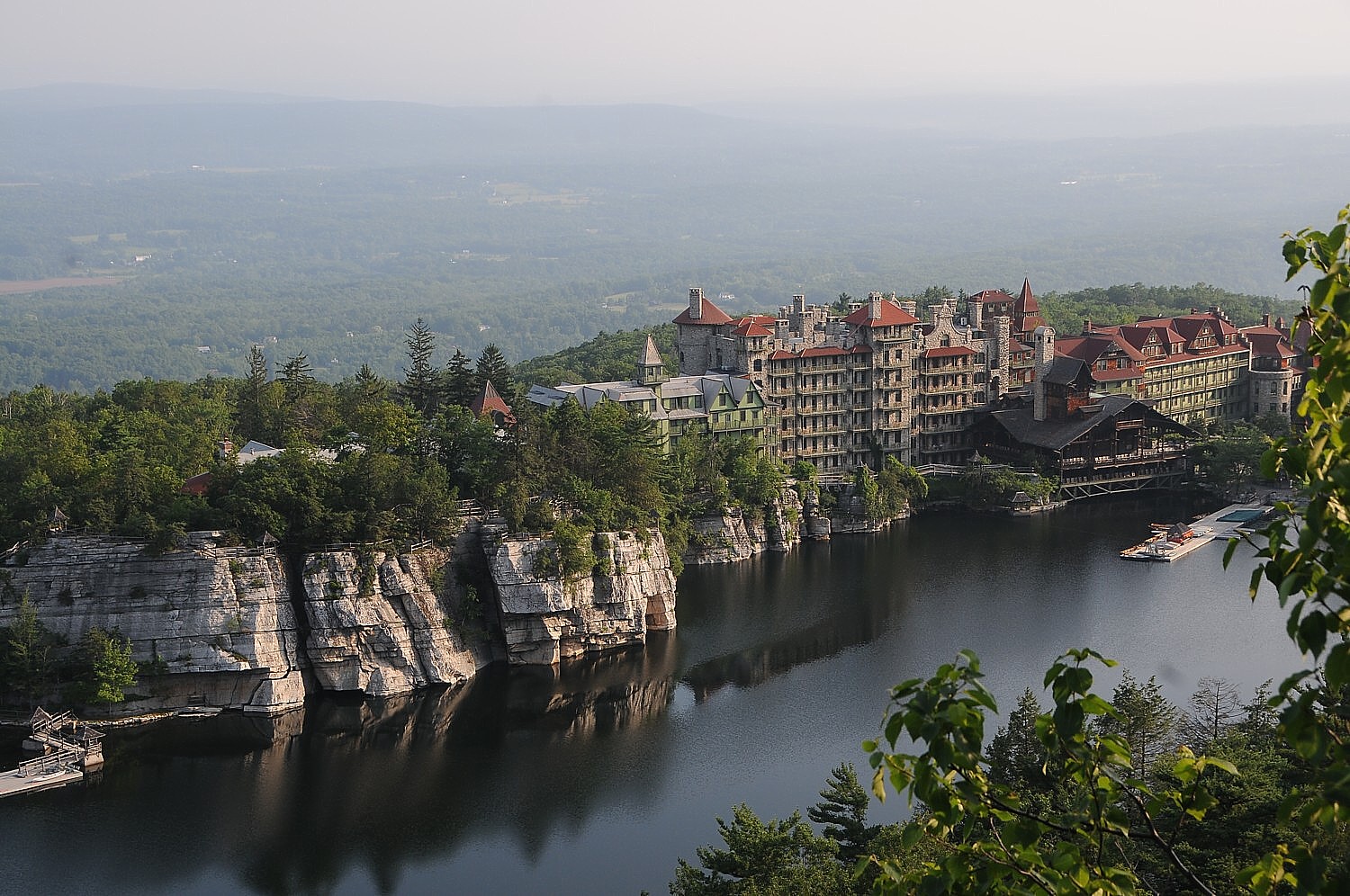 Mohonk Mountain House, located 90 miles north of New York City in the Catskills,- is the very definition of a getaway-from-it-all retreat. From festive décor and favorite traditions to cozy wood-burning fires and a wealth of outdoor recreation, the historic Mohonk Mountain House exemplifies a quintessential holiday getaway.
The atmosphere at Mohonk is exceptional any time of the year, but is absolutely breathtaking for the holidays: spectacular hand-made swags, Victorian decorations, and beautifully decorated Christmas trees on display throughout the House. Families who want to create a festive atmosphere in-room can inquire about holiday decorations, including an ornamented 'eco-tree' and stockings hung above their fireplace, filled with goodies. Cozy wood-burning fireplaces can also be found in 124 out of 259 guest rooms –more than any resort in the nation.
The spirit of the season fills Mohonk Mountain House, National Historic Landmark resort, throughout December with many cherished traditions, including the family Yule Log Hunt, a Trim-A-Tree Party, the nightly lighting of the Menorah, holiday craft-making and caroling. Workshops on wreath making, cookie decorating, seasonal tablescapes and more are also offered. Outdoor recreation options abound, including cross-country skiing, snowshoeing, and snow tubing (weather permitting), along with ice-skating at the resort's stunning open-air Pavilion.
Mohonk also offers an award-winning, eco-friendly Spa (it was named the Number One Resort Spa in the United States by CondéNast Traveler). Spa amenities include an outdoor heated mineral pool, an indoor heated swimming pool with underwater sound system, a yoga/motion studio, comprehensive fitness center and solarium. For reservations, call 855.274.4020 or visit Mohonk.com.
Other Historic Hotels of America favorites:
Cranwell Resort & Spa, in the Berkshires – like being on a grand estate – equipped with every luxurious amenity – world class spa, indoor pool, cross-country skiing, and about half-hour up the road, downhilling at Jiminy Peak (www.cranwell.com).
Omni Mount Washington at Bretton Woods, New Hampshire: A grand masterpiece of Spanish Renaissance architecture, conceived by industrialist Joseph Stickney, this National Historic Landmark opened in 1902 and has been attracting generations of families ever since. It's located literally across the street from Bretton Woods, a marvelous ski resort, and also offers a spa and cross-country skiing. It's also close by to the outlet shopping town of North Conway, NH (www.omnihotels.com/hotels/bretton-woods-mount-washington)
The Sagamore, Bolton Landing: Situated in the unspoiled Adirondack Mountains on its own island on Lake George, the Sagamore opened in 1883 and was a social center for the wealthy visiting Lake George. It's a magical place. Nearby, go sledding or cross-country skiing on The Sagamore's golf course, or hop its shuttle bus to ski at Gore Mountain, about 45 minutes away.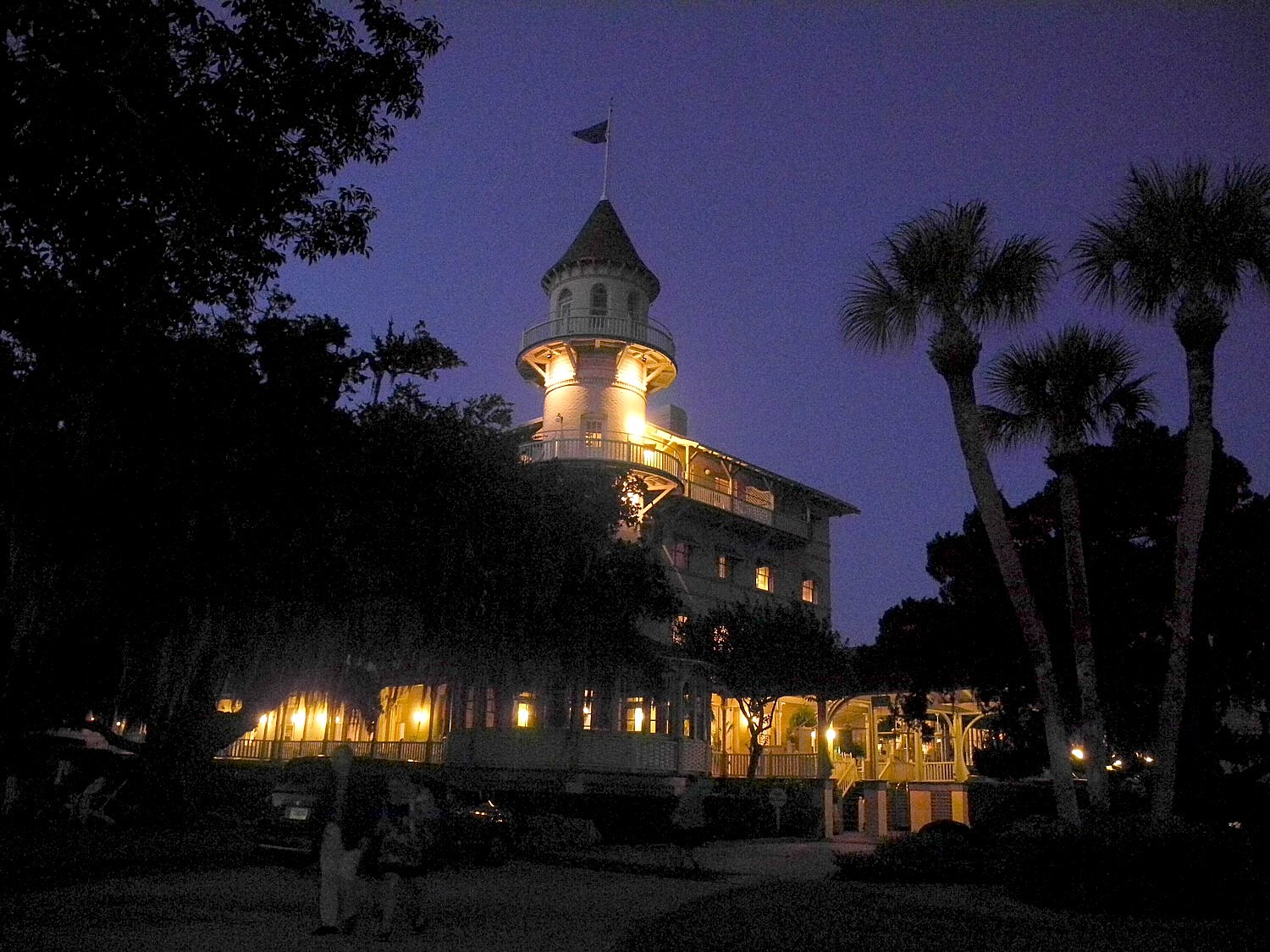 We have scores of favorite Historic Hotels – there are 275 members in just about every state and territory. Those that offer a grand resort experience include The Hotel Hershey, in Hershey, Pennsylvania; Jekyll Island Club Hotel, Jekyll Island, Georgia; Colony Hotel & Cabana Club, Delray Beach, Florida; The Vinoy Renaissance St. Petersburg Resort & Golf Club, and the Don CeSar (www.loewshotels.com/don-cesar), both in St. Petersburg, Florida. Each offers exquisite atmosphere, service, amenities and each has its own personality, character, and special connection with the people and place. For more information, visit HistoricHotels.org.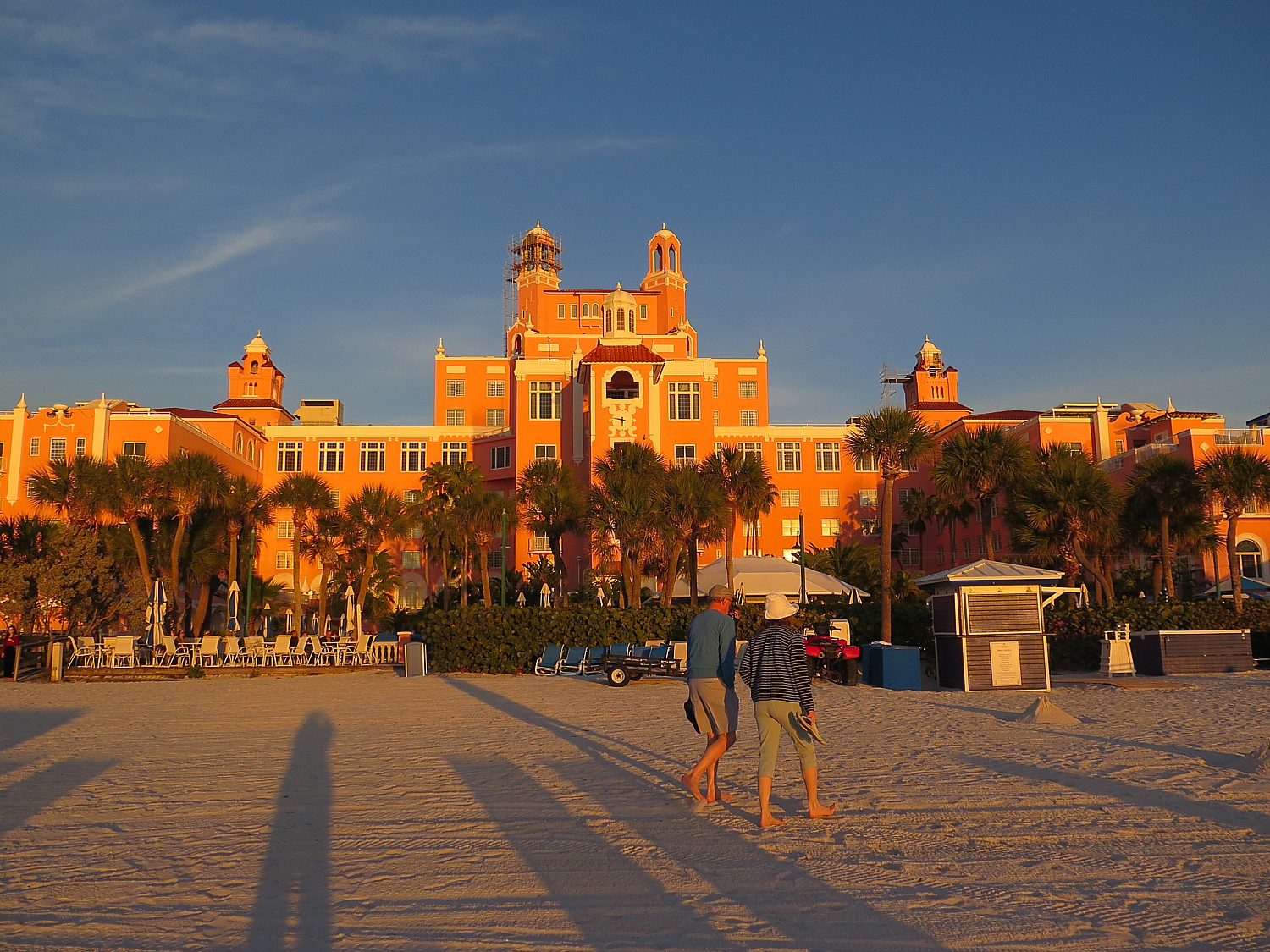 Hey Dude!
We had an entirely different holiday experience at the Pinegrove dude ranch, an old-fashioned all-inclusive Catskills Mountains family resort with horses and a "Toy Story" cowboy vibe. So festive, warm, friendly and utterly delightful.  It's a nonstop giggle for children of all ages. Parents will slip back into their own childhoods while making new childhood memories for their own kids. There are activities galore, indoor pool, even laser tag, plus nightly shows and entertainment, three meals daily plus snacks and the holiday atmosphere is so special. They regularly offer specials for Christmas and holiday times. Check the site for specials on February Recess, Mothers Day, Fathers Day and school vacations. Pinegrove Ranch, 30 Cherrytown Road, Kerhonkson N.Y. 12446, Ulster County, Reservations: 800-346-4626, email [email protected], www.pinegroveranch.com. 
Gift of Travel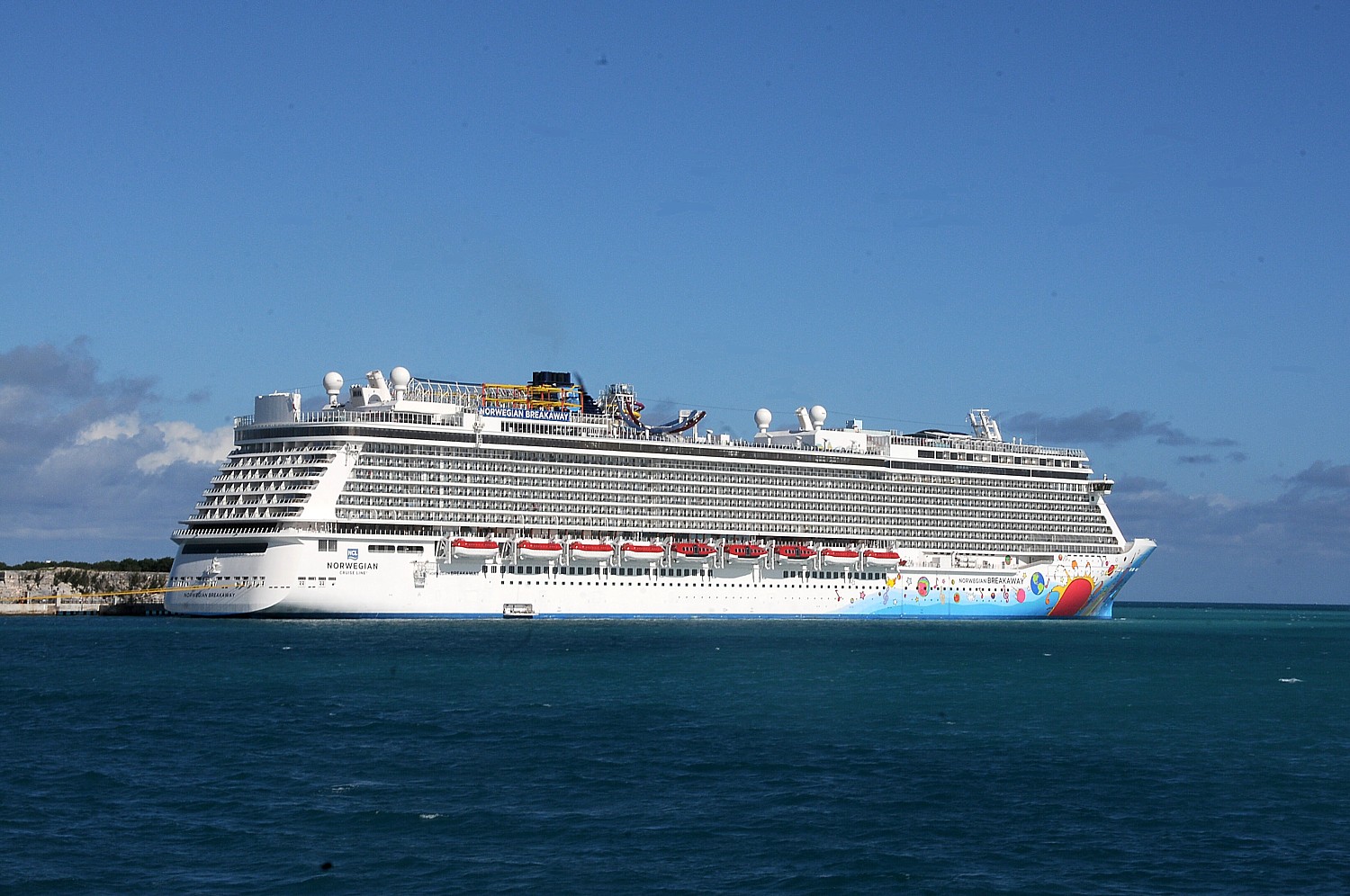 Consider giving a gift card or gift certificate for a travel or vacation experience. Many cruiselines (for example Norwegian Cruise Line's gift cards can be used toward the cruise vacation or onboard experiences, like a massage or specialty dining), hotel companies (for example, Catania Hospitality Group which has the Dan'l Webster Inn & Spa in Sandwich on Cape Cod, the Cape Codder Resort & Spa, Cape Codder Water Park, John Carver Inn & Spa in Plymouth, the Hearth 'n Kettle Restaurants, Grand Cru Wine Bar and WaterFire Tavern, as well as gift shops, not only has gift cards, but offers special bonuses, www.cataniahospitalitygroup.com), even tour operators (for example Globus, www.globusjourneys.com/Gift/, Apple Vacations, www.applevacations.com/gift-certificates/,  and Southwest Vacations, and offer gift cards where you can purchase a denomination that can be applied to the trip or upgrade or some special activity or experience. One of our favorites for gift cards is spafinders.com.  Check the terms and how the cards or certificates can be applied. Best to choose an entity that offers lots of choices.
See also:
Favorite Places for Family Winter Holiday Travel
____________________
© 2016 Travel Features Syndicate, a division of Workstyles, Inc. All rights reserved. Visit goingplacesfarandnear.com and travelwritersmagazine.com/TravelFeaturesSyndicate/. Blogging at goingplacesnearandfar.wordpress.com and moralcompasstravel.info. Send comments or questions to [email protected]. Tweet @TravelFeatures. 'Like' us at facebook.com/NewsPhotoFeatures