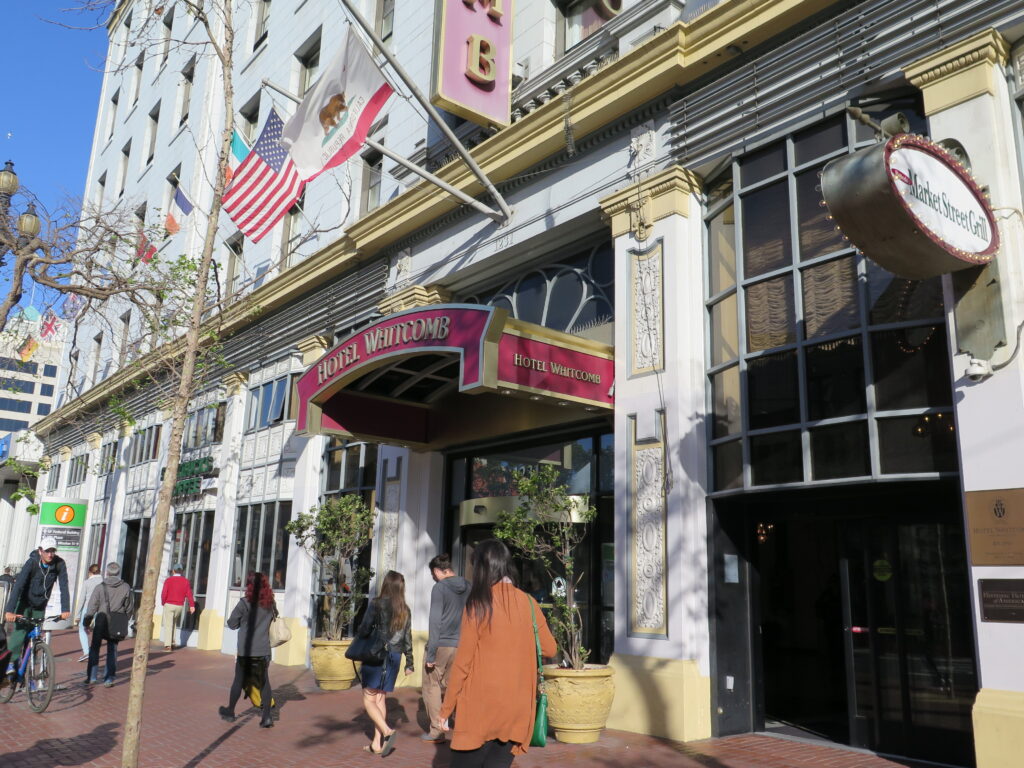 by Karen Rubin, Travel Features Syndicate, goingplacesfarandnear.com
The hotel industry has been the most severely impacted by the coronavirus pandemic, but is also an industry in position to be a crucial help to break the logjam between the public health emergency and the economic devastation. As the focus shifts to the dire need to test, trace and then isolate people who are positive for COVID-19, the empty hotels, facing bankruptcy, can be used to house both front line workers including health care workers who now have the daily anxiety of passing the virus to their loved ones, and the people who need to be separated from their own families.
The incidence of the disease has already shown to be disproportionate among communities of color, immigrant communities and low-income neighborhoods where people are likely to be crammed into close quarters, unable to be quarantined.
Similarly, the out-of-work restaurant and hotel workers could be hired as tracers; indeed, the call-centers used for hotel reservations companies hired to do the tracing.
The travel industry can also be put into a wartime footing to solve many of the other problems: farmers destroying their produce because they don't have the commercial markets of hotels, restaurants and schools? Well, rather than throw bailout billions to farmers (already facing 8 percent bankruptcies because of Trump's tariff wars), could sell their produce to the government, which could distribute to the very same hotels, restaurants and schools, to be hired to produce food for food pantries and shut-ins.
In fact, New York State Governor Andrew Cuomo is doing this – organizing dairy-products producers to purchase the excess milk and converting it into products that the state will purchase and supply to food pantries and needy people.
Meanwhile, places like New York, New Jersey, Connecticut, Massachusetts, California that have been hardest hit and most restrictive, need to make accommodation for getting people out in the summer. You simply cannot confine people in tiny New York apartments with three kids when the summer temperatures (the last several years have been the hottest on record thanks to Global Warming) hit 100. Communities – especially urban ones – will need to reopen pools (probably mitigating the risk of reigniting infection rates by restricting admissions to two-hour segments), reopen beaches, state parks, hiking areas; fishing and marinas; kayaking and canoeing; even golf courses; and shut down some city streets for walking, biking, and while promoting grab-and-go style eateries and dining al fresco. If ever there was a time for summer concerts in the parks, it is now. People should be conditioned to maintaining social distance as a new cultural norm.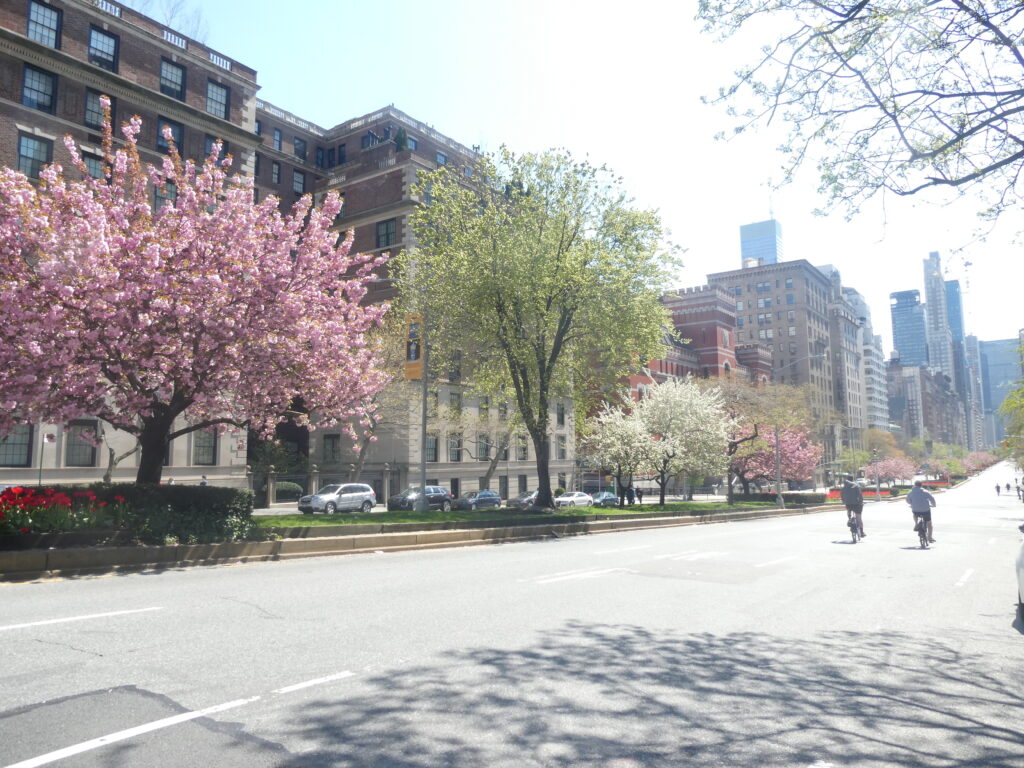 When we visited Central Park we saw people carefully respecting the new safety precautions, very possibly out of fear that if they didn't, the city would close Central Park. We saw people walking on Jones Beach boardwalk, and on the sand also doing their best to maintain precautions (a couple of the bathrooms were open but closed frequently for cleaning, which is the pattern that other parks and facilities should use).
Governor Cuomo, looking ahead to reopening businesses at least the regions of the state least affected by the coronavirus (with infection rates below 3%), was careful to warn against reopening "attractions" that could become "nuisances" in the sense of attracting people into the area from downstate or neighboring states (the very definition of "travel"). But Cuomo's reopening/"reimagining" strategy involves individual businesses to come up with plans that take into account the need for properly distance and that should hold true for places that give people necessary respite. Certainly you don't want areas overwhelmed, but there should be a way to properly allow for people to enjoy – perhaps because parking lots have limits; restaurants that reopen to reduce their capacity (and take reservations) or do grab-and-go eating with outdoor tables for picnicking. And we are hearing about a revival in drive-in movie theaters.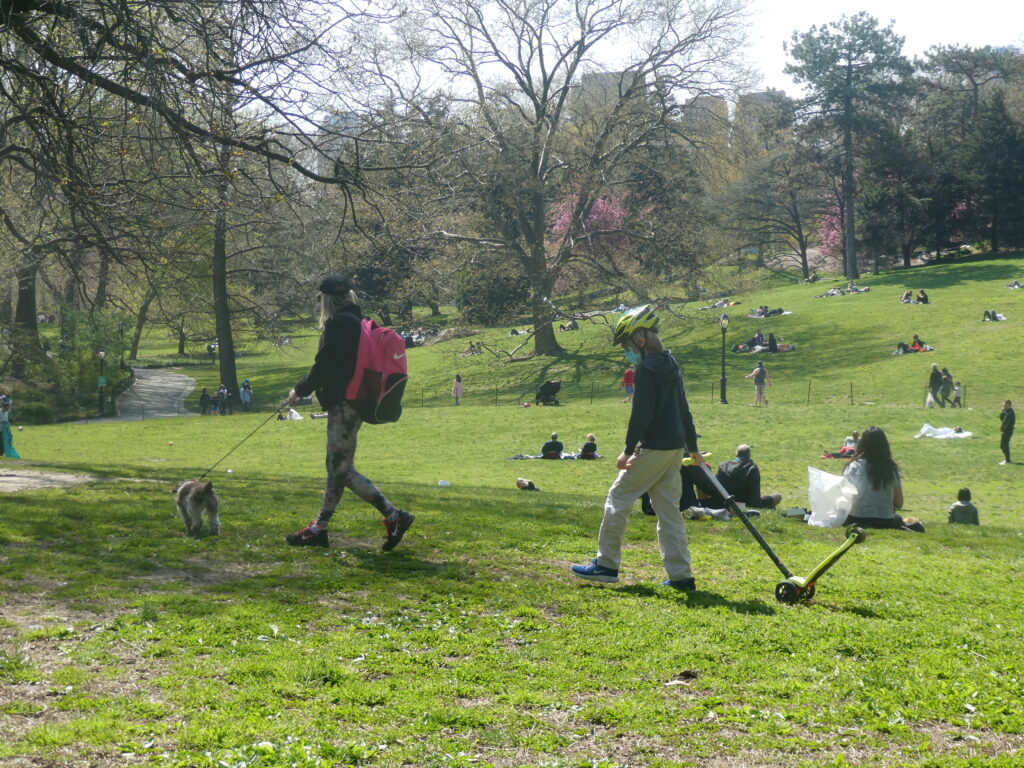 Hotels and attractions should also be part of that Reopening/Reimagining Strategy to submit business plans that address the needs to continue to control the spread of the infection. This would include changes to working conditions, use of masks and gloves, taking temperature of employees as well as guests, more intense and frequent cleaning, providing hand sanitizer, limiting occupancy in order to maintain adequate social distancing.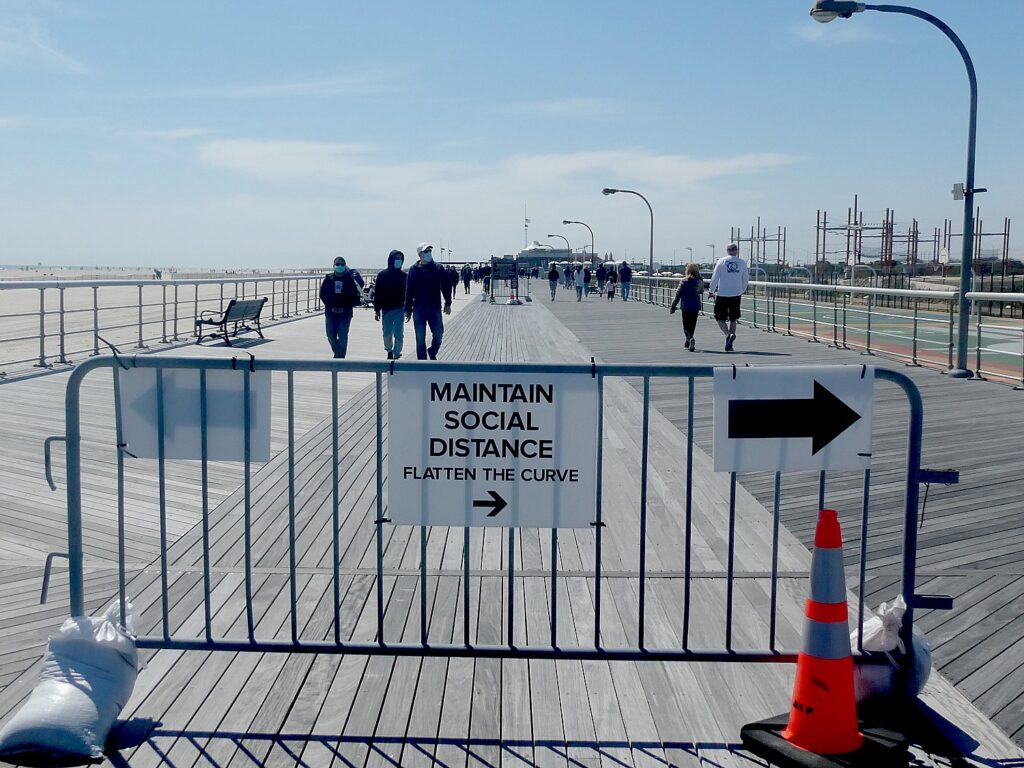 The Crisis in Hospitality
Let's be clear: many communities depend upon the very existence of hotels as a mainstay of their economy – quite literally putting their locality on a map. Local hotels not only bring business travelers in to do their deals and establish connections, but enable local businesses to sell their products; local hotels accommodate tourists who bring an infusion of spending – every $1 a tourist spends generates $4 for a local economy. Hotels provide the venues for family milestone events. Moreover, hotels are a mainstay of the economy, an economic engine that contributes nearly $660 billion to U.S. GDP and supports 8.3 million (1 in every 25) American jobs. All of this has shut down because of the coronavirus crisis.
As COVID-19 continues to devastate the hotel industry, the American Hotel & Lodging Association (AHLA) released new data showing that 70 percent of hotel employees have been laid off or furloughed as eight in 10 hotel rooms across the nation remain empty.
As this crisis progresses beyond what anyone could have projected, the impact to the travel industry is nine times worse than 9/11, with forecasted occupancy rates for 2020 hitting record lows worse than rates in 1933 during the Great Depression.
"With the impact to the travel industry nine times worse than September 11, the human toll of this public health crisis has been absolutely devastating for the hotel industry. For the hotel industry our priority is rehiring and retaining our hardworking employees who power our vibrant industry," said Chip Rogers, President and CEO of AHLA. "Hotels were one of the first industries affected by the pandemic and will be one of the last to recover. The CARES Act was an important first step with a lot of supportive measures for the hotel industry, but we need Congress to make important changes to the program to reflect the current economic reality and help the employees in the industries that have been impacted the most."
Due to the dramatic downturn in travel, properties that remain open are operating with minimal staffing. On average, full-service hotels are using 14 employees, down from 50 before the crisis. Resort hotels, which often operate seasonally based on the area's peak tourism months, averaged about 90 employees per location as recently as March 13, are down to an average of five employees per resort today.
The key findings of the report include:
Impact to travel industry 9x worse than 9/11. (Tourism Economics)
50% revenue decline (projected) for entirety of 2020 (Oxford Economics)
Eight in 10 hotel rooms are empty. (STR)
2020 is projected to be the worst year on record for hotel occupancy. (CBRE)
Forecasted occupancy rate for 2020 worse than 1933 during the Great Depression. (CBRE)
70% of hotel employees laid off or furloughed. (Oxford Economics and Hotel Effectiveness)
$2.4 billion in weekly lost wages due to the crisis (Oxford Economics and Hotel Effectiveness)
Nearly 3.9 million total hotel-supported jobs lost since the crisis began (Oxford Economics)

As travel halted in late February, the hotel industry took immediate action to work with the White House and Congress to help hotel industry employees and small business operators, which represent 61 percent of hotel properties in the U.S.
"The hotel industry is at a critical juncture. We need more resources to survive this unprecedented time," said Rogers. "Additional funding is vital for small business owners across America, including tens of thousands of small business hoteliers, to help them keep their doors open and rehire and retain millions of employees."
Hotel Industry Supports COVID-19 Effort
Meanwhile, more than 15,000 hotels have signed up for a new initiative, "Hospitality for Hope," which identifies hotel properties that have offered to provide temporary housing for emergency and healthcare workers as the COVID-19 public health crisis grows. While the program primarily focuses on housing for the healthcare community, some hotels could potentially be used as "Alternative Care Sites" such as an emergency hospital or a place for those quarantined to stay if needed.
(New York City has contracted for some 11,000 hotel rooms for this purpose and New York State Governor Andrew Cuomo has said that the testing-tracing-isolating campaign would also involve using hotel rooms to quarantine people.)
AHLA's "Hospitality for Hope Initiative" was created to boost collaboration between the hotel industry and local, state and federal governments to help employees, communities across the country, and the industry during this unprecedented health crisis. In the short time since the initiative was announced, participation has grown to more than 15,000 properties. Already, this initiative has identified a total combined 2.3 million rooms located in close proximity to established healthcare facilities.
To help match and streamline the process for willing hotel properties to connect with federal, state, and local governments, AHLA and its state association partners are working to create a national "Hospitality for Hope" database to assist the U.S. Department of Health and Human Services in coordination with the U.S. Army Corps of Engineers, local emergency management and public health agencies. AHLA has also provided a number of resources for members, which can be found here.
"It has been so impressive to see hotel after hotel join this important initiative as a way of giving back to the communities in which they operate," Chip Rogers, AHLA president and CEO said. "As an industry of people taking care of people, the hotel industry is uniquely positioned to support our communities by caring for the first responders who are on the frontlines of this public health crisis. Hotels have always been an active member of our local communities, and this time is no different. We are proud to work to facilitate partnerships with federal, state and local governments to support the health community during this critical time."
Local, state and federal government officials will be able to search willing properties based on geographic location. (Click here for a state by state breakdown of the number of hotels signed up).
Hotels partnering with local and state officials offering housing to doctors, nurses, homeless families and quarantined individual are being reported across the country including in Chicago, California, New York, Dallas, Portland and New Orleans.
"The number of hotels wanting to be part of the program is growing by the hour," Michael Jacobson, CEO and president of the Illinois Hotel & Lodging Association said. "Our hotels are answering the call to action, and they want to be helpful to the city and the state."
"'Hospitality for Hope' is just one of the many ways that our hotels are helping those in need in our communities during this time of crisis," said Kim Sabow, President and CEO of the Arizona Lodging and Tourism Association. "We look forward to working with all interested parties, including local and state officials, and the federal government to find innovative solutions to make it through this critical time together."

Given the unprecedented public health and economic crisis, hotels and the industry as a whole are coming together to support the community and their furloughed employees, as well.
In expanding "Hospitality for Hope Initiative", the American Hotel & Lodging Foundation, AHLA's charitable giving arm, rolled out free resources to help industry employees continue their education during this difficult time including free hospitality management online courses, professional development scholarships for AHLA certifications and continuing education online programs. (Learn more about additional training and education efforts through AHLA's "Hospitality for Hope" by visiting AHLA.com/ahlas-hospitality-hope-initiative)
The American Hotel & Lodging Association (AHLA) represents all segments of the U.S. lodging industry which contributes nearly $660 billion to U.S. GDP and supports 8.3 million (1 in every 25) American jobs. Headquartered in Washington, D.C., AHLA focuses on strategic advocacy, communications support and workforce development programs to move the industry forward. Learn more at www.ahla.com.
_________________________
© 2020 Travel Features Syndicate, a division of Workstyles, Inc. All rights reserved. Visit goingplacesfarandnear.com, www.huffingtonpost.com/author/karen-rubin, and travelwritersmagazine.com/TravelFeaturesSyndicate/. Blogging at goingplacesnearandfar.wordpress.com and moralcompasstravel.info. Send comments or questions to [email protected]. Tweet @TravelFeatures. 'Like' us at facebook.com/NewsPhotoFeatures