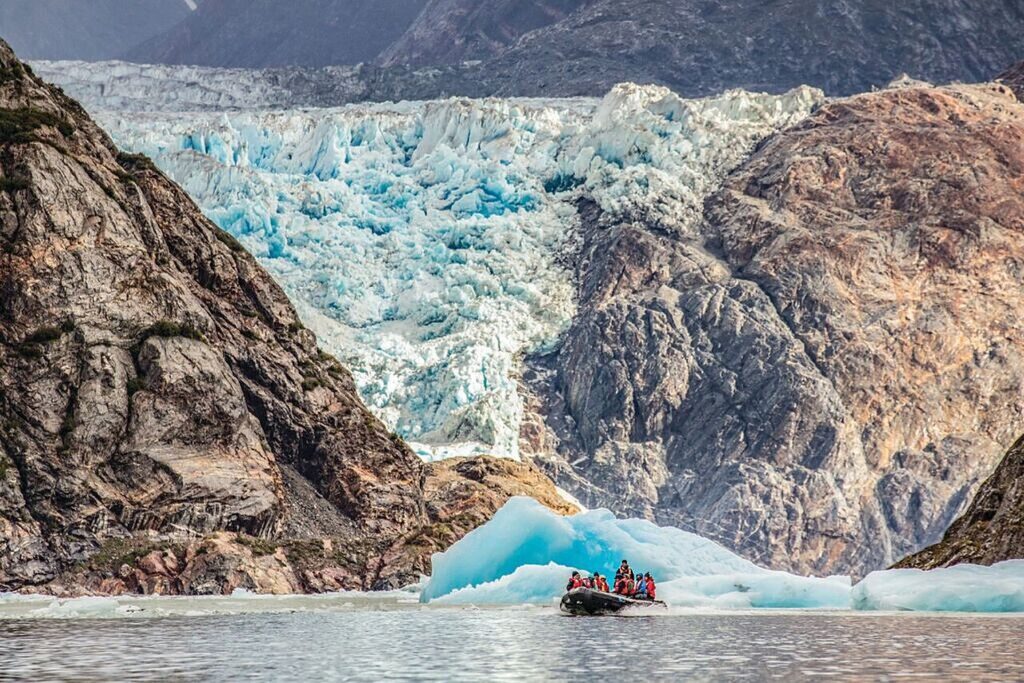 by Karen Rubin, Travel Features Syndicate, goingplacesfarandnear.com
There is no substitute for the thrill and connection of seeing and experiencing places first-hand, but in this time of enforced isolation, but, to cope with the enforced isolation that the coronavirus pandemic has created, the next best thing is to bring these places into our spaces. Many travel companies, museums and attractions re bringing their part of the world to you in cyberspace and have created special programming and activities that will engage children and help parents who are finding themselves home-schooling.
During this time of social isolation Lindblad Expeditions is bridging the distance—bringing the world's wild places & keeping moments of ahhh alive and well—through a Virtual Expedition to explore the world's remote pristine reaches. The small ship adventure travel company is taking guests on a virtual expedition, designed to offer the "tonic of wildness," and the engaging and reassuring rhythms of life on board—from morning stretch classes, to exhilarating sights, photo ops and even evening Recap daily at 6 pm, complete with cocktail recipes from fleet menus.
As the Virtual Expedition unfolds in the weeks ahead—and pulling from a renowned expedition team of naturalists and experts in isolation as well —there will be activities for kids led by Lindblad's team of certified field educators; lectures with the line's renowned naturalist team; live musical performances from around the world; artisan demonstrations; and cooking demos of sustainable shipboard bites. And a special evening recap will reveal the newest addition to their fleet, National Geographic Endurance, via a virtual ship tour led by the Captain and members of his team.
Choreographed with all the hallmarks of a Lindblad expedition, the Daily Program is posted daily to Virtual Expedition. Flexible, spontaneous—who knows where you'll go?—the expedition features new discoveries each day, using Facebook and Instagram for both video and live activities, including:
(Lindblad Expeditions, 800-397-3348, www.expeditions.com)
Western River Adventures is helping adventurers deal with confinement by introducing virtual galleries in 360-degree views of tours, including the Grand Canyon, Idaho, Costa Rica. "We feel it too. That sense that the world is changing right in front of our eyes, the feeling that last week was a really long year, and that a trip to the grocery store is the nearest adventure we can find in our quarantined world. Our hearts go out to those of you who are personally affected by this physically, emotionally, or economically.​ "For the adventurous and explorative, sitting on the shoreline of life is actually asking a lot! We are working up a 'survival kit', of sorts, to help us bide the time until the travel restrictions lift. The 360° virtual tours are part of that survival kit." (7258 Racquet Club Dr., Salt Lake City, UT 84121, 866-904-1160, westernriver.com)
Adventures Within Reach is offering "Home Activities & Health Tips for Travelers: "For everyone getting ready to travel, once the world is back to normal, or even for those just looking for ways to get the blood flowing while at home, we have put together training materials below that will help get you in shape, maintain fitness and/or reach potential fitness goals. Whether you're training for a serious trek or not, we have some great at-home workouts for you to enjoy." In addition, you can access trip journals to help you plan your next trip, and a list of travel-related games from AFAR Magazine, (303-500-5047, adventureswithinreach.com)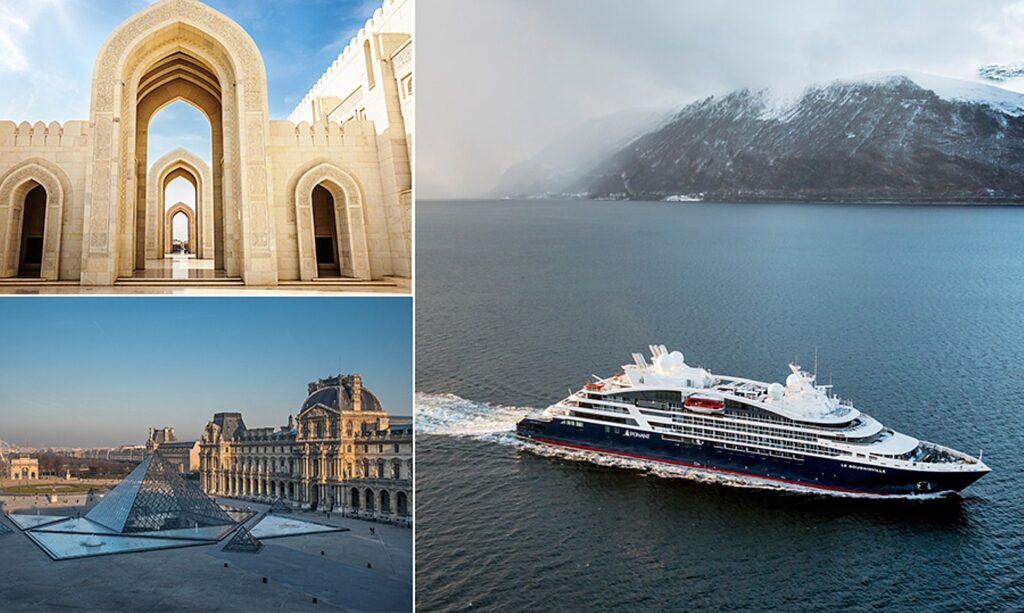 COVID-19 has put the world on pause, and while physical travel may not be possible, Ponant Cruises "invites you to explore the world from your own home with our weekly 'Dreams of Elsewhere' newsletter. We've curated rich, original content will help you wait patiently while dreaming of your next trip!" (cruise.ponant.com).
Wild Frontiers is offering a "Dreaming of" series of virtual experiences, which this week brought Uzbekistan home." We'd love to be traveling the Silk Road right now, but in these days of lockdown the next best thing is to fully immerse ourselves in a destination through other means. So this week we want to transport you with videos, books, music and the tastes of Uzbekistan…which you can enjoy right in your very own home!," writes Jonny Bealby, Founder. (Wild Frontiers Adventure Travel Ltd., 11260 Donner Pass Road, No 136, Truckee, CA 96161, 877-725-6674, wildfrontierstravel.com)
Earthwatch Institute, which offers extraordinary opportunities to join research expeditions, is coping with COVID-19's impact on field work by launching a new "Science Matters" webinar series featuring its principal investigators from around the world, who share their personal story of science and provide viewers to ask questions directly of the scientists. (Earthwatch Institute, 1380 Soldiers Field Rd., Suite #2700, Boston, MA 02135, earthwatch.org)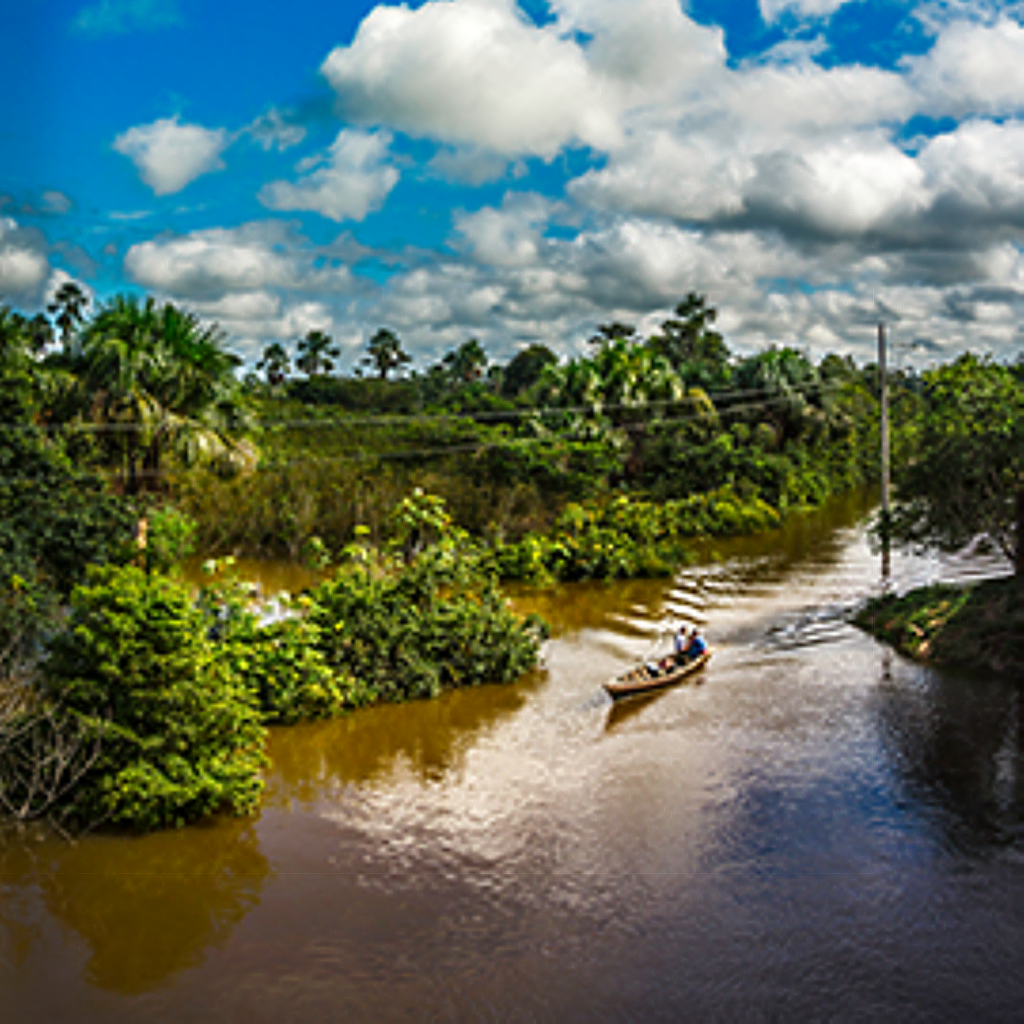 Join an expedition to Antarctica, the great white continent and one of the last true wilderness areas on earth – largely unchanged since the early explorers, with Quark Expeditions (3131 Elliot Ave., Ste 250, Seattle, WA 98121, 800-435-1900, quarkexpeditions.com).
For actual armchair travelers, Butterfield and Robinson, which operates luxurious active, immersive experiences, has provided a reading list of titles set around the globe, that transport you to new vistas while socially distancing – Scotland, Peru, Canada, Colombia, China, Mongolia, Japan, Italy, (866-551-9090, www.butterfield.com).
Austin Adventures has extended its "Virtual Adventures for Kids" online learning series through May, with upcoming adventures to South Dakota, Holland and the Grand Canyon. This Thursday, April 9, visit Zoo Montana for an up-close-and-personal look at four animals that call the zoo home. Other upcoming adventures in April include Costa Rica "The Land of Fire" (April 16), Life is Good Adventures "The Power of Positivity" (April 23) and Peru "The Land of the Inca" (April 30). "Virtual Adventures for Kids" gives children something to enjoy from the comfort of their home while giving parents a much-needed small break. Each adventure is recorded and posted for future viewing at https://www.austinadventures.com/virtual-adventures-for-kids/.
Also this week, Xanterra Travel Collection's #RoamFromHome social media campaign is #OneWeekOfIcons, including fun facts and iconic sights from some of the world's most legendary landmarks. Upcoming series include  #OneWeekOfWow (week of April 13, jaw-dropping landscapes),
#OneWeekOfSoftFootprints (week of April 20, sustainability practices) and #OneWeekOfStories (week of April 27, photography accompanied by intriguing travel stories). Zoom backgrounds featuring photos of dazzling landscapes from America's national parks (LINK) as well as custom wildlife coloring sheets (LINK) are available to download. More info here: https://www.xanterra.com/stories/.
NonStopTravel, a Torrance, California-based travel agency, invites you to keep your travel dreams alive with inspiring films, exotic recipes, and motivational music from around the globe. "We suggest you take this opportunity to learn a new language, taste bold new flavors and see the world through new perspectives. Whether you're turning up music to lift your spirits or cooking up delicious drinks and dishes from other countries, there are endless ways to bring the world home. As your travel advisor, when you're ready to explore again, we will be waiting to show you the way." The site offers international films to watch, global foods and drinks to prepare (Use this time of social distancing to discover the stories of unique delicacies from around the world), songs from around the globe "to keep gloom at bay". (800-949-6362, www.nonstoptravel.net).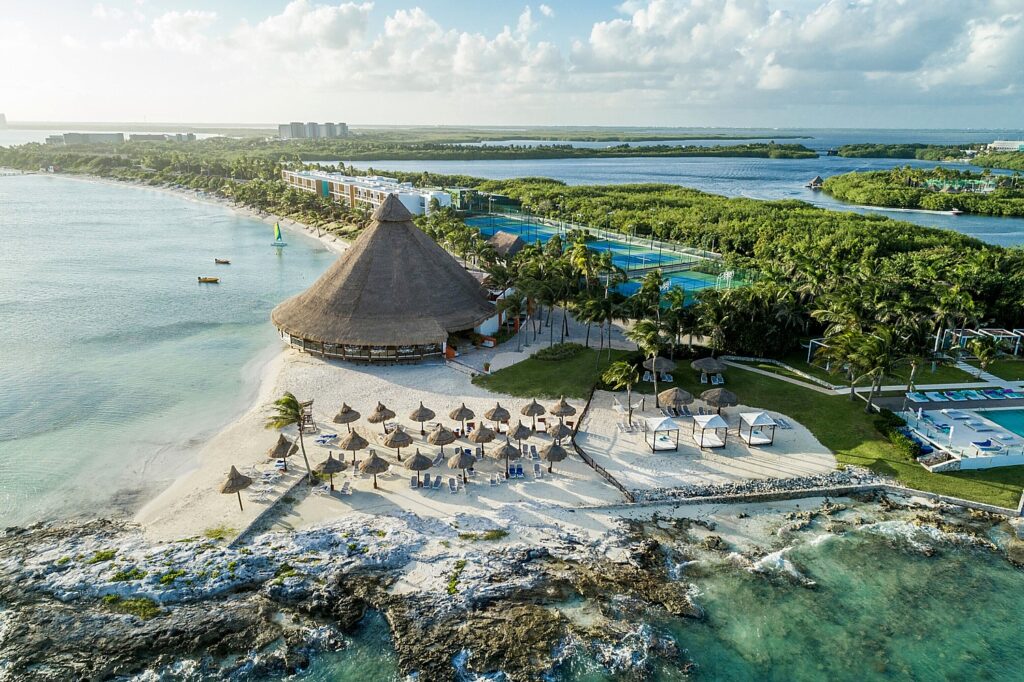 To bring the Club Med spirit to all staying inside during these unprecedented times, the pioneer of the all-inclusive concept has launched Club Med at Home.
The weekly series of activities designed to inspire and engage families features downloadable coloring book pages, exclusive recipes, playlists, streaming workout classes, virtual resort tours and more. New content will be added weekly to www.clubmed.us/clubmedathome and announced via newsletter.
Knowing multi-gen households are spending more time inside together than ever before, there's never been a more relevant time for resort brands to launch at-home and virtual travel experiences.
Start the day with destination workout videos like yoga in Italy or HIIT exercises in the Maldives led by Club Med staff
Download coloring pages of beachscapes and family fun for kids (and kids at heart!)
Indulge in fan favorite Club Med recipes, like the legendary White Chocolate Bread
Have a virtual dance party jamming to Club Med's "Crazy Signs" Spotify playlist – bonus points for showing off dance moves on social and tagging @clubmed #ClubMedAtHome
From Bali to the French Alps, transport to over 30 Club Med resorts around the globe on 360-degree virtual resort tours
Activity suggestions for kids and parents designed to replicate Club Med's popular kids club activities, such as music time with babies, family game night (with downloadable game sheets), and creating your own eco-friendly modeling clay to design a sculpture
The Saint Lucia Tourism Authority just announced new episodes of their "7 Minutes in Saint Lucia" social media campaign, offering opportunities to virtually explore and enjoy the destination's nature, wellness, adventure, culinary delights, and arts and culture. Upcoming segments (which run on Tuesdays and Thursdays) highlight fitness (April 9), a tour of the petroglyphs at Stonefield Villa Resort (April 14), a lesson on how to make cocoa tea (April 16), more live music (April 21), and lessons on how to make a rum cocktail (April 23), wood sculpting (April 28) and using herbal plants (April 30). Visit the @TravelSaintLucia Instagram page to join live (all sessions are also recorded for future viewing and can be accessed on their Instagram feed). Additionally, visit Saint Lucia's Facebook page to catch their newest destination video offering a message of solidarity and hope.
In Greater Williamsburg, children and adults can explore Colonial Williamsburg from home with downloadable activity pages (coloring pages, word searches, vocabulary matchups, crossword puzzles), recipes for cooking 18th century dishes, videos on how to make colonial crafts like a spring wreath, live chats with Martha Washington, Thomas Jefferson, and others, virtual colonial fitness classes (such as fencing), and more. Over at Jamestown Settlement and the American Revolution Museum at Yorktown, tour the museums virtually through their apps; access interactives such as a historical "Legacy Wall" timeline and "Artifactually Yours" personality matching game, post a message on what liberty means to you on the Liberty Tree, and play the "How Revolutionary Are You" quiz that pairs you with your Revolutionary counterpart; view videos on a variety of themes exploring the people and events of early Virginia; and access a collection of curriculum-based lesson plans designed for Educators at Home including live educational broadcasts on a variety of topics on Tuesdays and Thursdays at 10 am, 11 am and noon ET.
During uncertain times, often the most calming and reassuring thing we can do for ourselves is get back to basics, including cooking from-scratch meals or transitioning to a healthier diet and lifestyle. Rouxbe, the leading online culinary school, is offering a free 30-day membership, which includes access to 75 lessons, hundreds of chef-created recipes, cooking tips and techniques, live events with chef instructors and culinary experts, and 13 courses ranging from pasta to knife skills, available 24/7 and streamed on any device. The membership also includes traditional and next-gen culinary foundations and techniques including plant-based cooking, mastering the fry pan, knife skills, and a Food Safety Course that covers common causes of foodborne illnesses, the importance of handwashing, how to purchase, store, prepare and cook food in a safe manner and how to keep a clean and sanitary kitchen.
Virtual Visits to Museums, Attractions
Google Arts & Culture has teamed up with over 2,500 museums and galleries around the globe to create virtual tours and extraordinary content.
Architectural Digest has provided links to virtual tours of 10 of the world's top museums, including The Metropolitan Museum of Art, NYC; Guggenheim Museum, New York; Bauhaus Foundation, Dessau; Musée d'Orsay, Paris; The Palace of Versailles, Versailles; Uffizi Gallery, Florence; La Galleria Nazionale, Rome; Van Gogh Museum, Amsterdam; Victoria & Albert Museum, London; Getty Museum, Los Angeles.
Also, you can scroll through 3-D photographs from the Minneapolis Institute of Art, explore online exhibits from the National Women's History Museum in Virginia, and tour artistic masterpieces from the Dalí Theatre-Museum in Spain.
For those in search of armchair travel inspiration,  Smithsonian magazine (https://www.smithsonianmag.com/smart-news/ten-museums-you-can-virtually-visit-180974443) has compiled a list of ten museums that have found new ways to fulfill their critical mission of cultivating creativity and spreading knowledge: the Museo Nacional Thyssen-Bornemisza, Madrid; the National Museum of Modern and Contemporary Art in Seoul (MMCA); The Anne Frank House, Amsterdam; the Vatican Museums including 360-degree views of the Sistine Chapel; the National Gallery, London;  an online tour of NASA's research centers including  Langley Research Center in Hampton, Virginia where the Katherine Johnson Computational Research Facility is located, plus the glenn Research Center in Ohio where you can go inside a supersonic wind tunnel and the Zero Gravity research facility; the National Museum of Anthropology in Mexico City; the de Young Museum in San Francisco; the Louvre, Paris,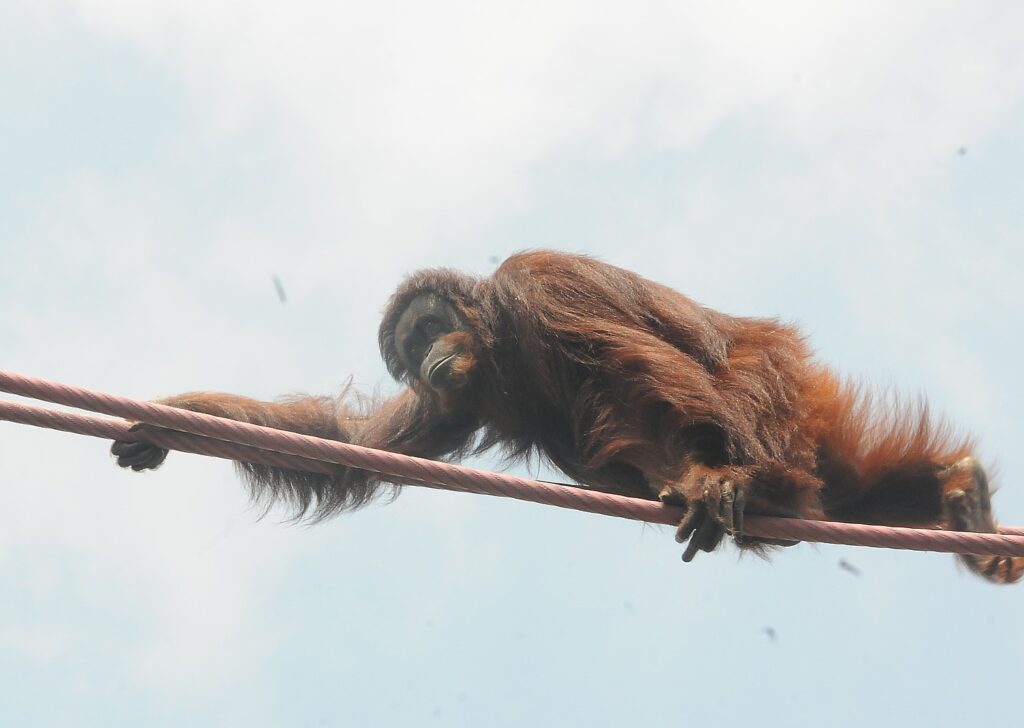 All Smithsonian Institution museums in Washington DC, including the National Zoo, and the fascinating National Museum of the American Indian in New York City are closed, but you can visit exhibits online: https://www.si.edu/exhibitions/online.
Meanwhile, the Smithsonian Institution, which has more than 1.7 million multimedia educational resources available online, has launched a central portal highlighting an array of distance learning resources, from STEM webcasts to American history podcasts and comprehensive lesson plans. Offerings range from low- or no-tech (interviewing family members for oral history projects) to high-tech (diving into an interactive exploration module). The resources, which focus on pre-K-12 education, include tailored lesson plans tied to national learning standards and added support for educators and parents.
The Smithsonian's distance-learning resources draw on content and expertise from across the Smithsonian's 19 museums, nine research centers and 21 libraries. These activities are tied to national learning standards and can serve as a resource for teachers, students and parents across the country. (https://learninglab.si.edu/distancelearning)
You can tour National Trust for Historic Preservation sites visually with a new series on SavingPlaces.org, starting with Sacred Places.
"Historic places also yield contemporary stories of resilience. In historic commercial districts across the country, small businesses are showing incredible creativity and adaptability as they continue to serve and sustain their communities during this crisis. Our colleagues at Main Street America are collecting and sharing these stories online, from the inspirational quotes posted in Downtown Albany Georgia's storefronts to a virtual farmer's market sponsored by Downtown SLO in San Luis Obispo, California," writes Kathleen Malone-France, Chief Preservation Officer, of the National Trust for Historic Preservation.
Emma Peters at The National Trust has compiled a superb list of "13 Virtual Ways to 'Edutain' Kids About History and Preservation" (https://savingplaces.org/stories/13-virtual-ways-to-edutain-kids-about-history-and-preservation).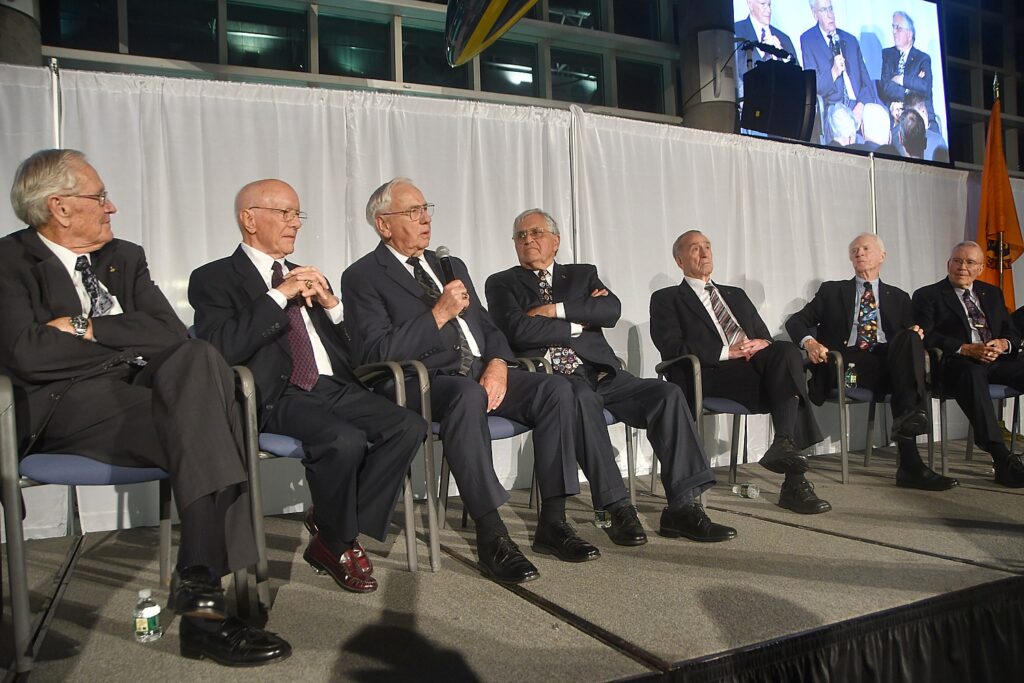 Travel in air and space with Long Island's Cradle of Aviation Museum. Though shuttered during the coronavirus pandemic, the museum is bringing its experience and education online with 360° -view gallery tours and inspirational and fun content and programming. Resources are available at www.cradleofaviation.org/virtualmuseum and via social media channels.
LEARN with #Educator Tom, the museum's latest TikTok sensation (with over 1.5m views in under a week) as he brings edutainment online through over 50 videos on the history of ingenuity and innovation in aerospace. Did you know that rotary engines spun along with propellers to cool it down? https://www.tiktok.com/@cradleofaviation/
MAKE an At Home Activity with video instruction from Cradle's Education Team. Like "Make A Mission Patch" asking students to use their imagination on their own personal mission. If there were a mission to stop a virus, what would the patch look like? YouTube https://youtu.be/OShJVmPPJ8A
ASK an Educator those challenging STEM related homework questions and assignments and get some help from the Education team, like which layer of the Earth is located closer to the crust? Send questions to [email protected].
BE INSPIRED with evening lectures as the museum replays via Facebook Watch Parties some of its favorite encounters with astronauts, pilots, authors, and STEM leaders including the Apollo 50th Anniversary Dinner Panel featuring five Apollo Astronauts and two Mission Control directors (Thursday, March 26th at 8pm) presentation and an intimate look at life and art of Apollo Astronaut Alan Bean with Leslie Bean and Shuttle Astronaut and Bestselling Author Mike Massimino (Tuesday, March 24th at 8pm. www.facebook.com/cradleofaviation
PERUSE thousands of inspirational photos of the heroes of air and space in its NY Heritage Digital Collection including rarely seen photos of Amelia Earhart, Charles Lindbergh, the F-14 and Lunar Module. https://nyheritage.org/contributors/cradle-aviation-museum
WATCH its YouTube channel www.youtube.com/cradleofaviation including recommended picks from curator, Josh Stoff, as well as inspirational interviews with astronauts who recently visited the museum.
The Cradle of Aviation Museum and Education Center is home to over 75 planes and spacecraft representing over 100 years of aviation history and Long Island's only Giant Screen Dome Theater. The museum is located on Museum Row, Charles Lindbergh Blvd., in East Garden City. For more information call (516) 572-4111 or visit www.cradleofaviation.org.
_________________________
© 2020 Travel Features Syndicate, a division of Workstyles, Inc. All rights reserved. Visit goingplacesfarandnear.com, www.huffingtonpost.com/author/karen-rubin, and travelwritersmagazine.com/TravelFeaturesSyndicate/. Blogging at goingplacesnearandfar.wordpress.com and moralcompasstravel.info. Send comments or questions to [email protected]. Tweet @TravelFeatures. 'Like' us at facebook.com/NewsPhotoFeatures