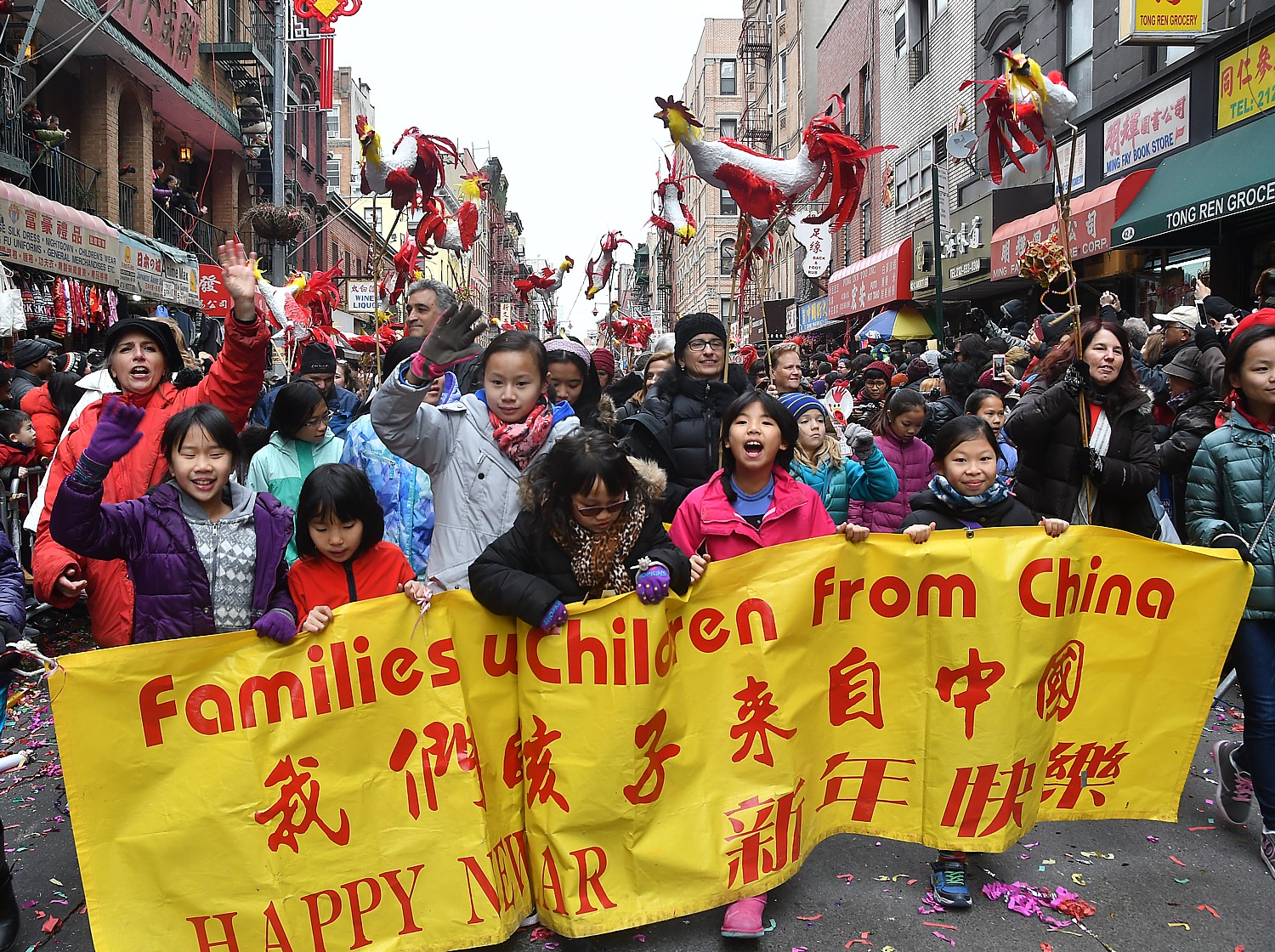 By Karen Rubin, Travel Features Syndicate, goingplacesfarandnear.com
New York City's Chinatown celebrated the Year of the Rooster with its 18th annual Chinatown Lunar New Year Parade & Festival.
US Senator Charles Schumer of New York was the Grand Marshal.
All along the route, Senator Charles Schumer gave a shout out to the largest ethnic Chinese community in the US, to Chinese immigrants, to all immigrants, and finished with a declaration "Immigrants make America great. We need more," eliciting cheers from the crowd each time, as the parade wound its way along Mott Street.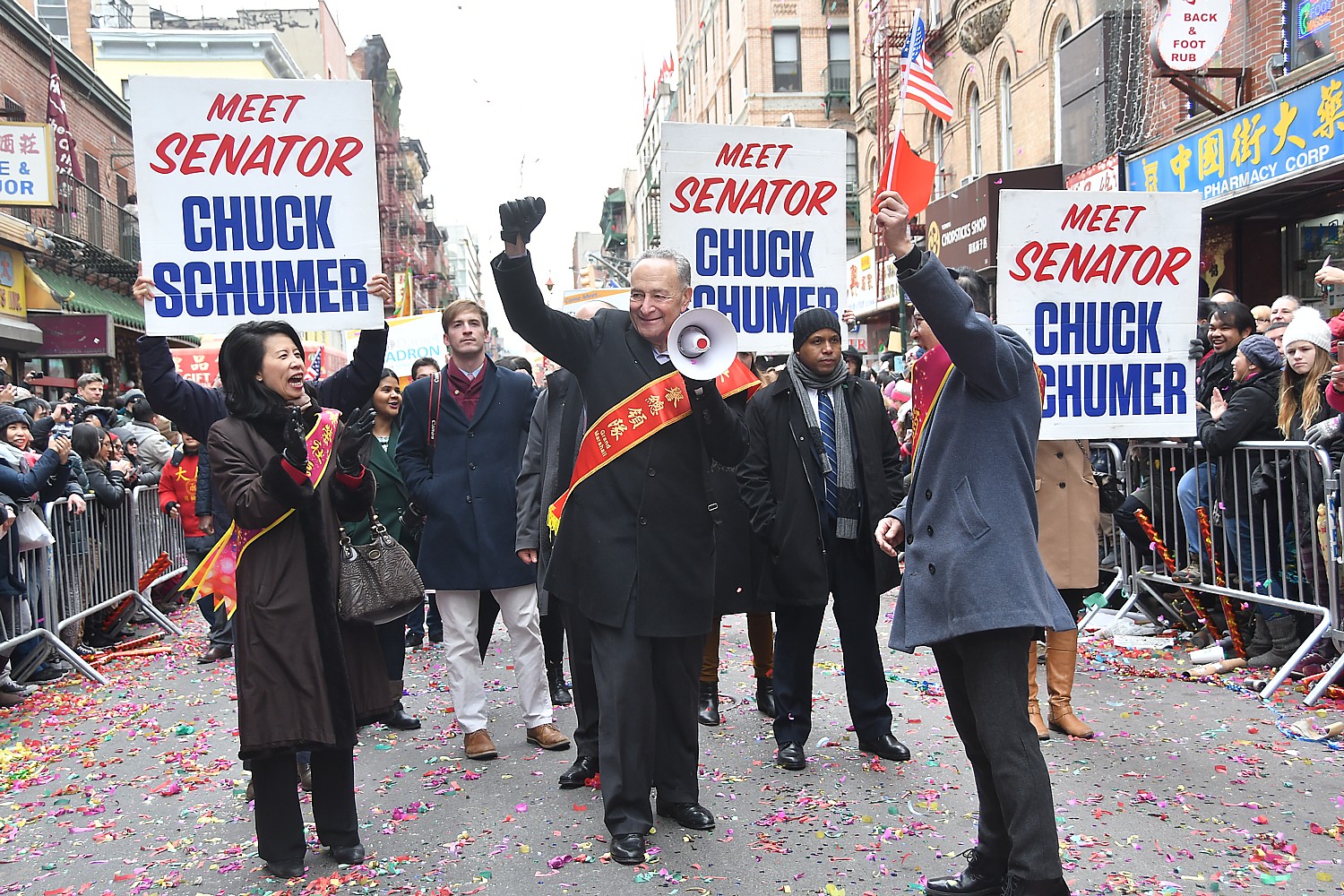 Periodically, he would make his way to personally greet parade-goers, which included many people from outside the community. The most frequent comment that he heard had to do with somehow torpedoing the confirmation of Betsy DeVos as Education Secretary. "She'll be terrible," he said. "We need one more vote. I'm working on it."
Occasionally a few in the crowd would shout an anti-Trump remark, but in general, the crowd was in the spirit of the Lunar New Year.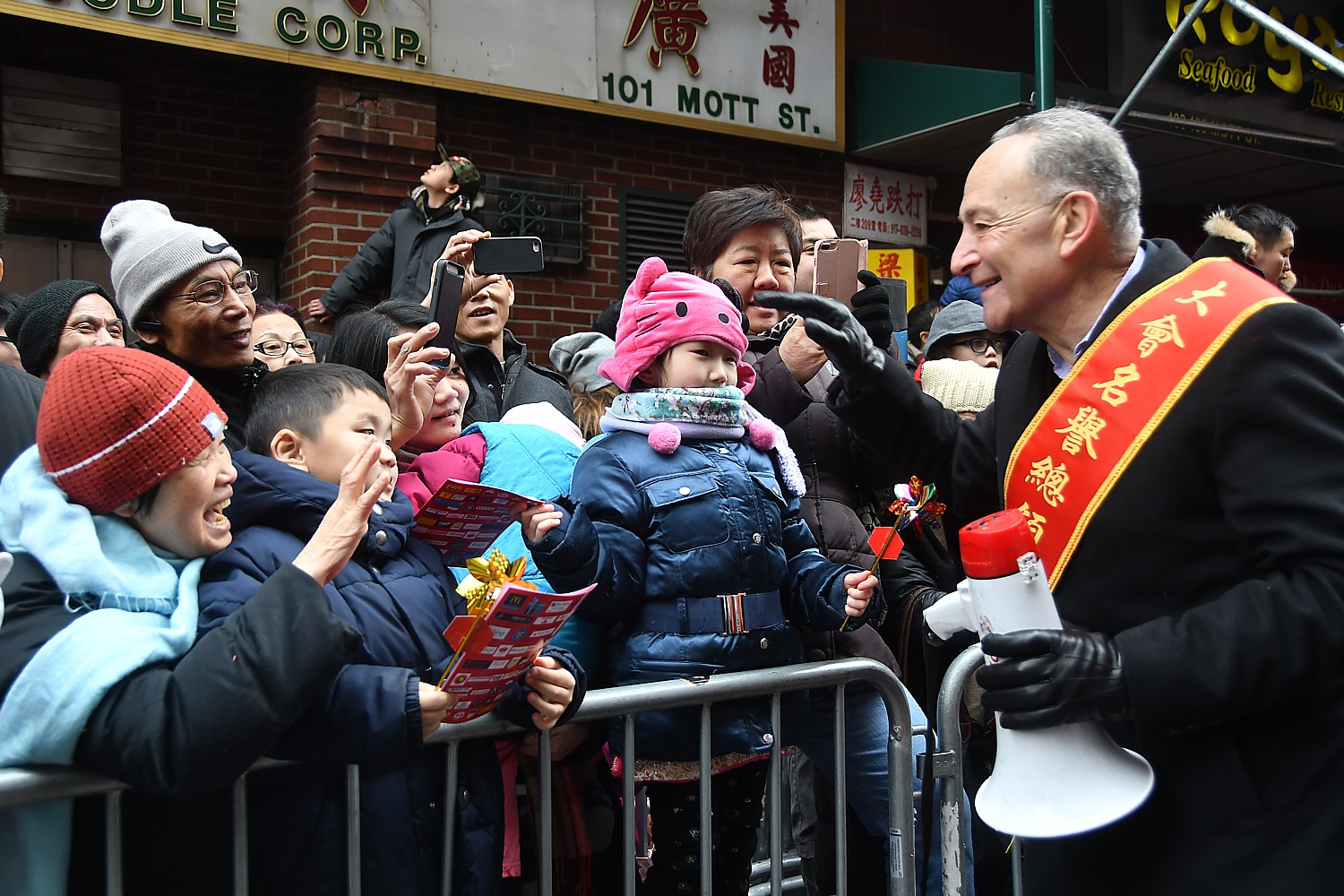 This is the Year of the Rooster, the tenth in the 12-year cycle of Chinese zodiac sign. The Years of the Rooster include 1921, 1933, 1945, 1957, 1969, 1981, 1993, 2005, 2017, 2029.
"The Rooster is almost the epitome of fidelity and punctuality. For ancestors who had no alarm clocks, the crowing was significant, as it could awaken people to get up and start to work. In Chinese culture, another symbolic meaning of chicken carries is exorcising evil spirits," according to the travelchinaguide.com site.
New York City's Chinatown, two square miles in lower east side of Manhattan, is the largest Chinatown in the United States and the site of the largest concentration of Chinese in the western hemisphere. Manhattan's Chinatown is also one of the oldest ethnic Chinese communities outside of Asia.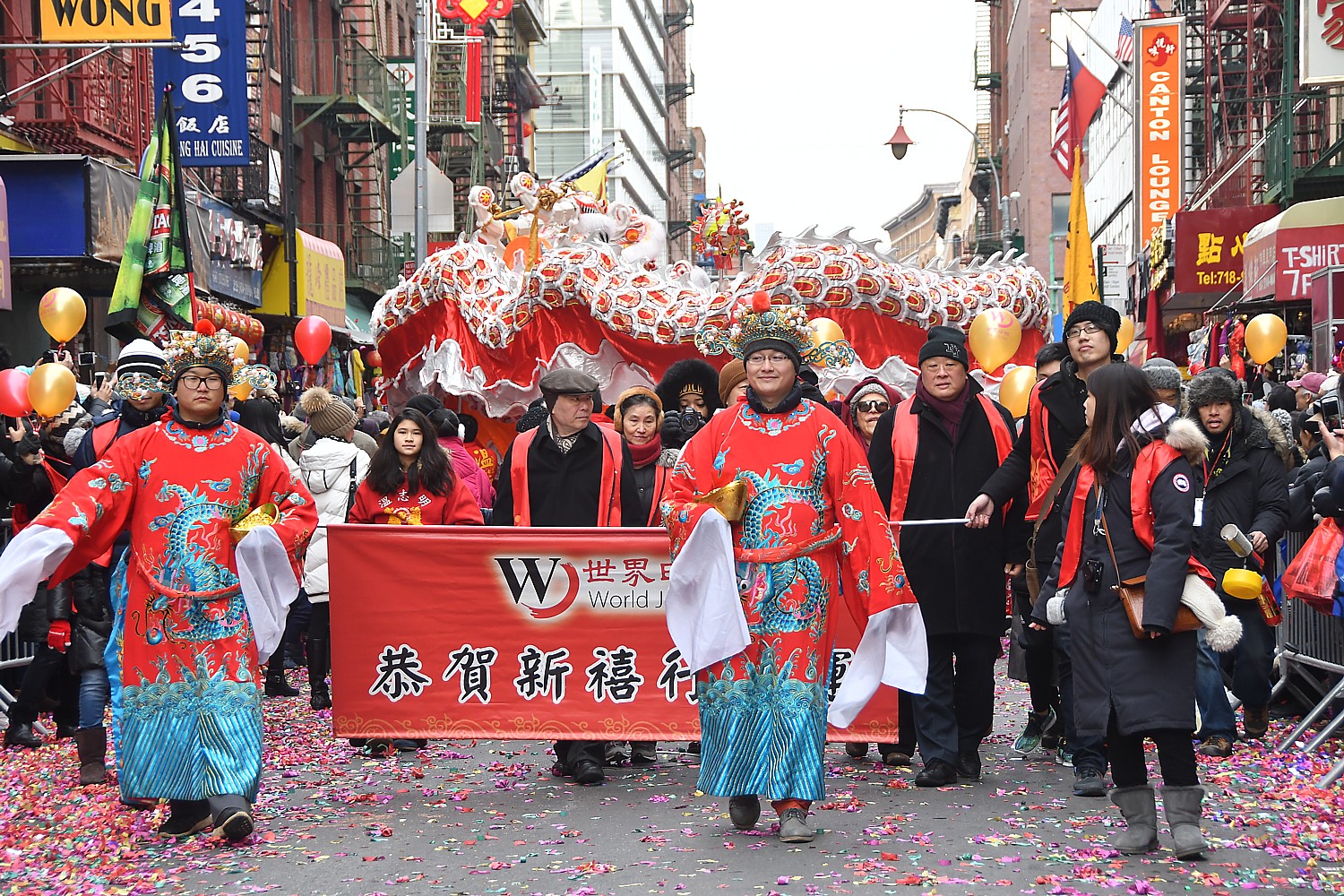 Schumer's encouragement for immigrants was understandable in Chinatown. With a population estimated between 70,000 and 150,000, Chinatown is the favored destination point for Chinese immigrants, though in recent years the neighborhood has also become home to Dominicans, Puerto Ricans, Burmese, Vietnamese, and Filipinos among others, according to Sarah Waxma, who writes about the history of Chinatown on the Chinatown-online.com site, which is also a source for planning a visit and touring.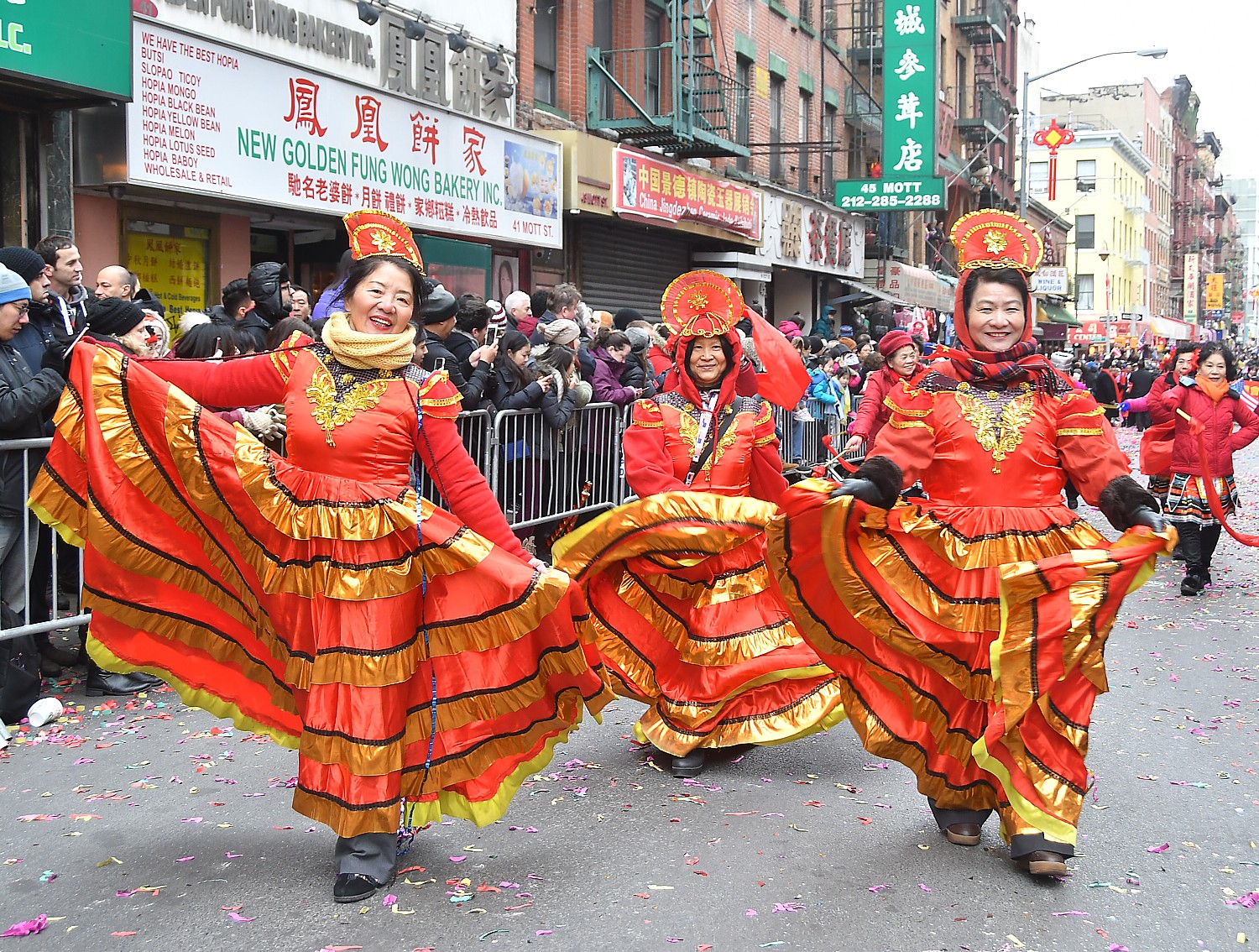 "From the start, Chinese immigrants tended to clump together as a result of both racial discrimination, which dictated safety in numbers, and self-segregation. Unlike many ethnic ghettos of immigrants, Chinatown was largely self-supporting, with an internal structure of governing associations and businesses which supplied jobs, economic aid, social service, and protection. Rather than disintegrating as immigrants assimilated and moved out and up, Chinatown continued to grow through the end of the nineteenth century, providing contacts and living arrangements — usually 5-15 people in a two room apartment subdivided into segments — for the recent immigrants who continued to trickle in despite the enactment of the Chinese Exclusion Act of 1882," she writes.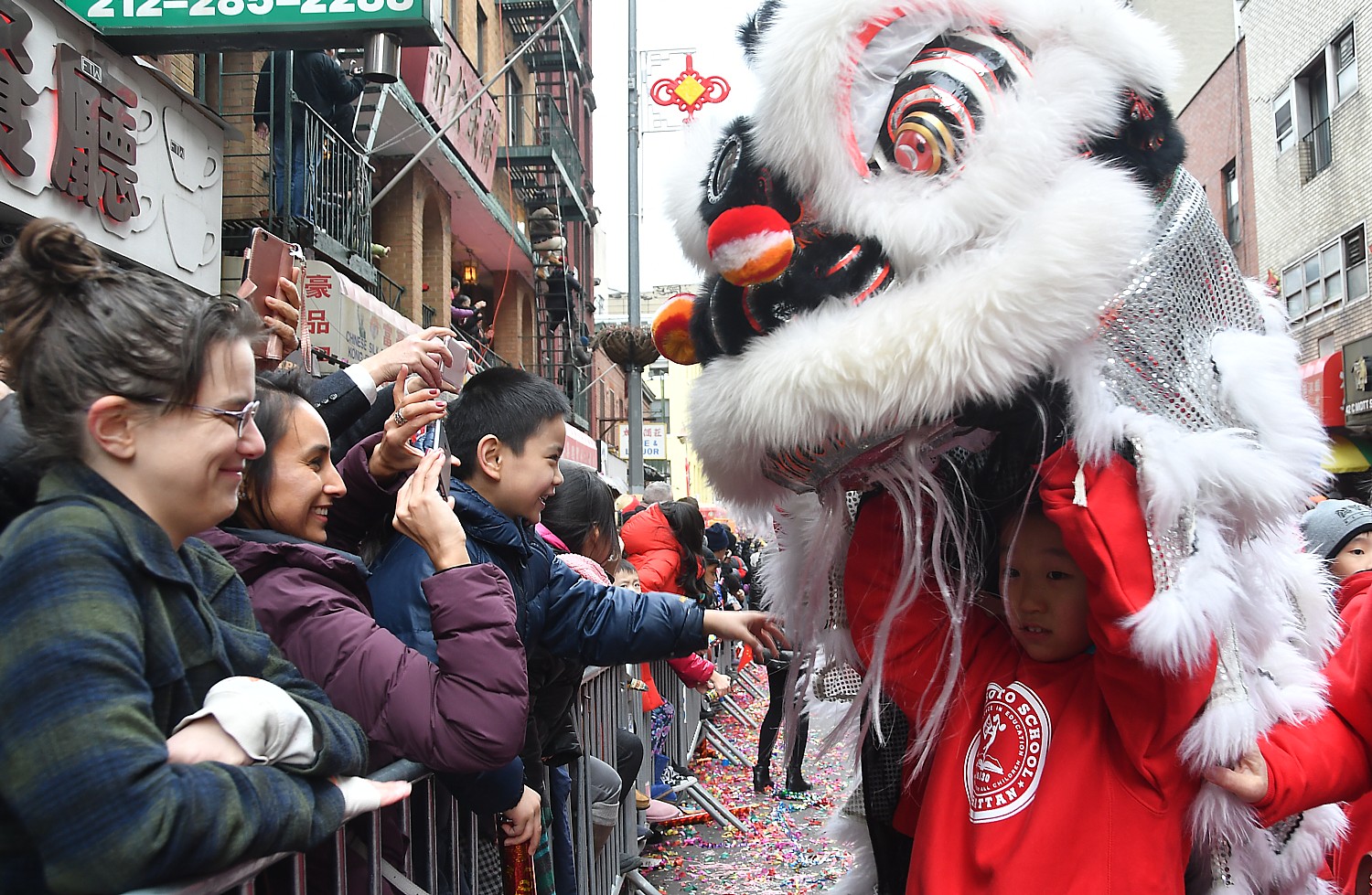 In remarks that sadly resonate in today's headlines because of Trump's Travel Ban on seven predominantly Muslim nations, she notes that "The Chinese Exclusion Act (1882-1943), to date the only non-wartime federal law which excluded a people based on nationality, was a reaction to rising anti-Chinese sentiment. This resentment was largely a result of the willingness of the Chinese to work for far less money under far worse conditions than the white laborers and the unwillingness to 'assimilate properly'."
There is none of this dark history on view today, only celebration.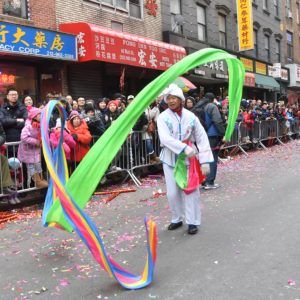 At the Lunar New Year, Chinatown becomes a fantastic street party with vendors, food and festivities, and heritage and ancient traditions on view.
"Lunar New Year is the liveliest and most important celebration in Chinese culture and Chinatown is the place to experience it!
The Museum of China in the Americas (MOCA) offers a walking tour that takes visitors through Chinatown to learn about holiday traditions and customs observed by Chinese households. Witness how the neighborhood transforms itself in preparation for the New Year and discover the characteristics that make this holiday unique."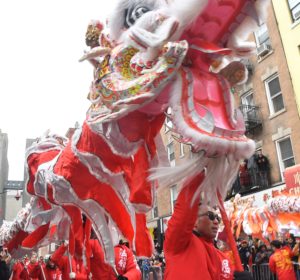 Tours are conducted in English and are led by MoCA docents with personal or family roots in the neighborhood. In case of inclement weather, tours will be held in the galleries. Advance reservations are required. For information and reservations call 212-619-4785 or purchase tickets online, www.mocanyc.org. (Museum of Chinese in America, 215 Centre Street New York, NY 10013, 855-955-MOCA).
For more information, visit www.chinatown-online.com.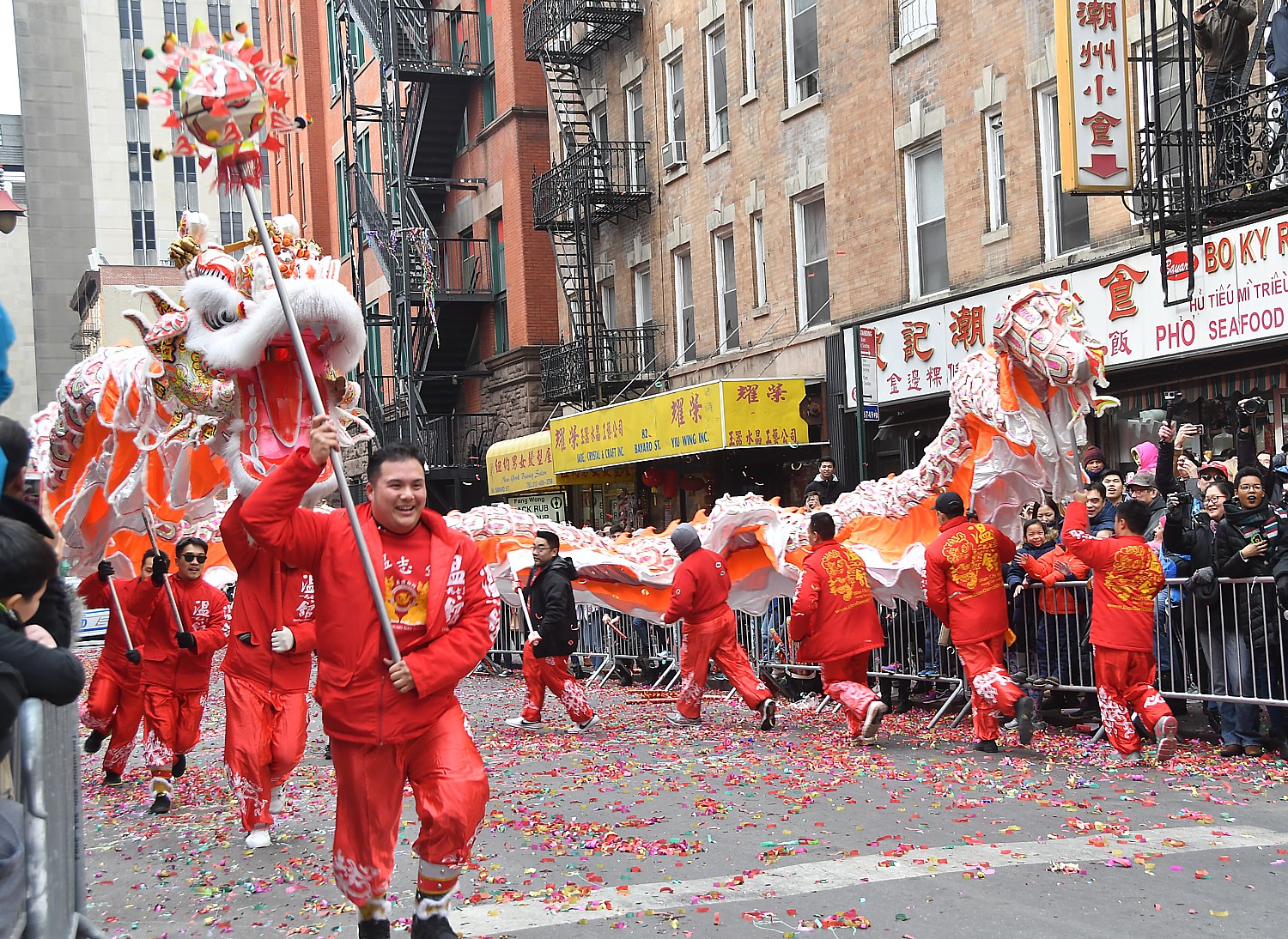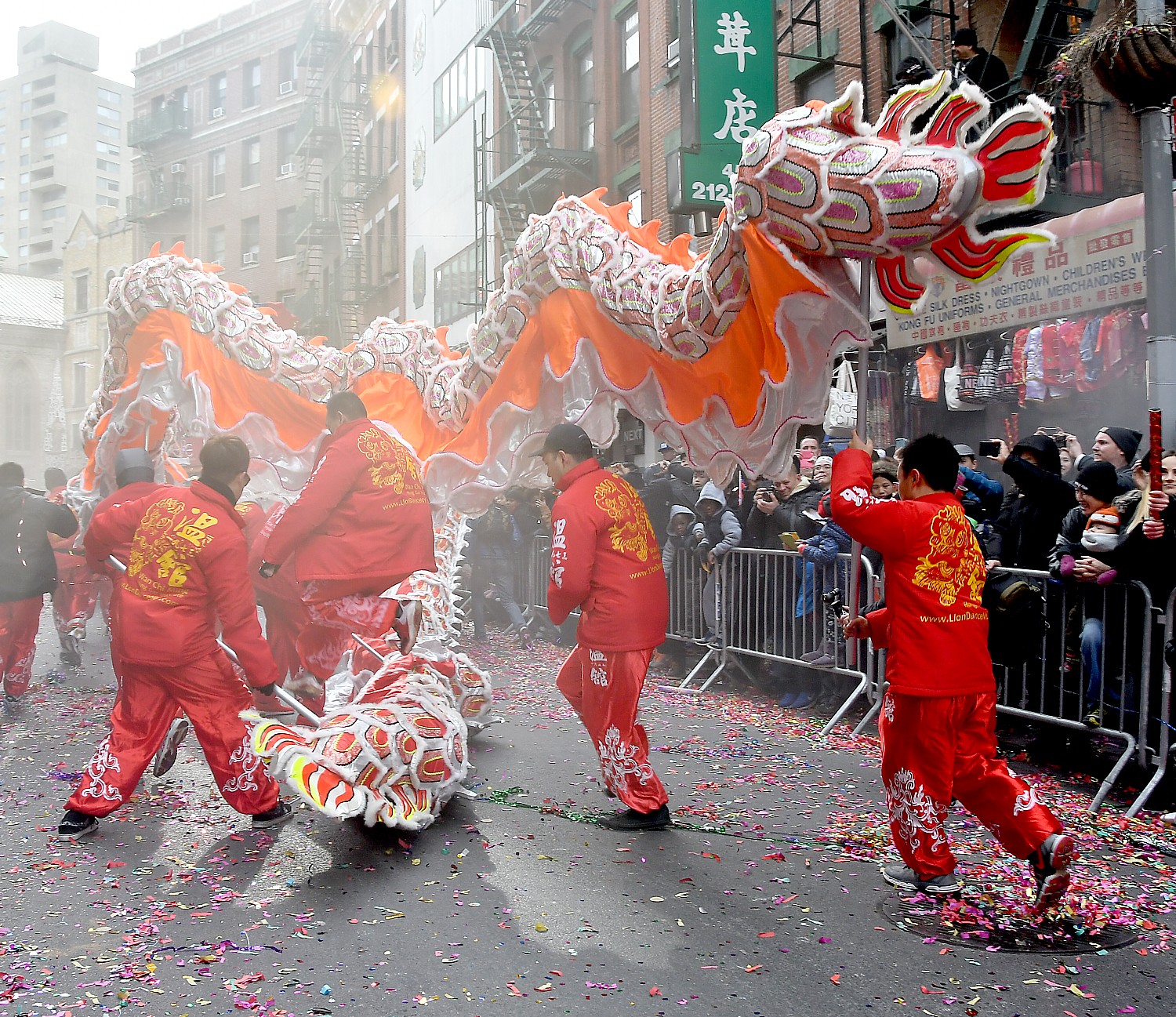 ____________________
© 2017 Travel Features Syndicate, a division of Workstyles, Inc. All rights reserved. Visit goingplacesfarandnear.com and travelwritersmagazine.com/TravelFeaturesSyndicate/. Blogging at goingplacesnearandfar.wordpress.com and moralcompasstravel.info. Send comments or questions to [email protected]. Tweet @TravelFeatures. 'Like' us at facebook.com/NewsPhotoFeatures