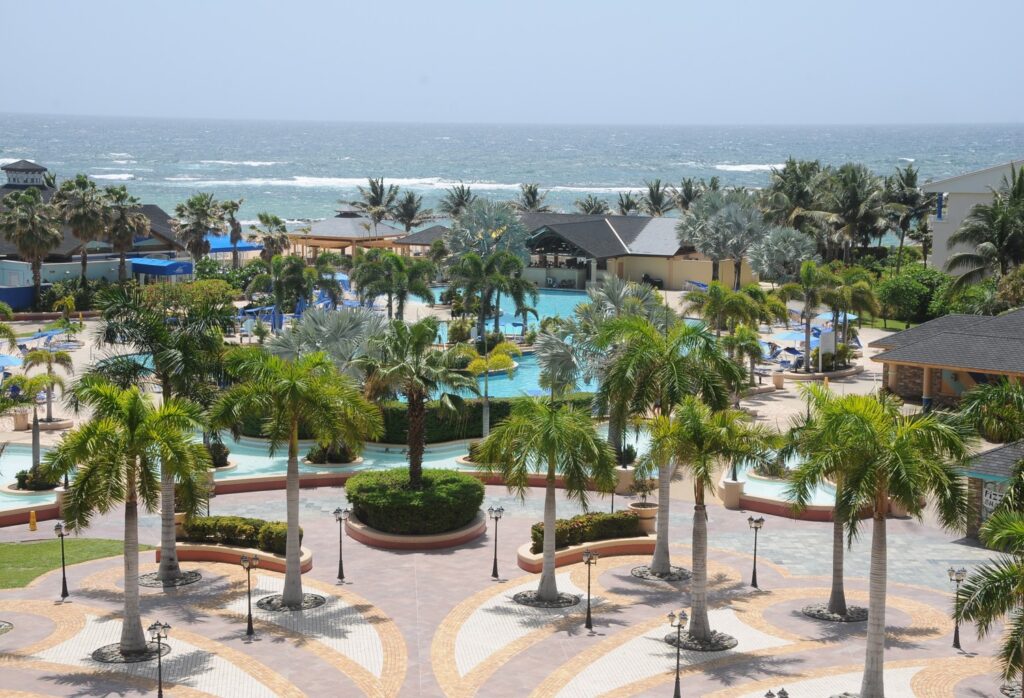 by Karen Rubin, Travel Features Syndicate, goingplacesfarandnear.com
Hotels and lodgings, perhaps the industry most impacted by the coronavirus pandemic, mindful of the uncertainty and changeability of conditions, have introduced flexible policies for changing or canceling bookings, offered hefty discounts on rates and gift cards, and, through the American Hotel & Lodging Association, introduced Safe Stay, an industry-wide, enhanced standard of health and safety protocols designed to prepare America's hotels to safely welcome back guests and employees as the economy reopens.
Overseas Leisure Group Introduces 'Carefree Bookings'
It's okay to dream about travel again and plan it, says Overseas Leisure Group, a luxury travel company operating in 34 countries across the globe. The company is announcing its Carefree Bookings initiative, offering a risk-free method of booking across an attractive portfolio of more than 1,000 destinations and experiences around the world. The newly launched industry-wide program has been designed to allow travelers plan their next trip despite the uncertainty of future restrictions enforced due to the Coronavirus pandemic. It features no deposit, no cancellation fees; automatic cancellation 7 days prior (if not paid by then), for travel between June 1 and October 31 at select top tier destinations and properties.
The Carefree Bookings campaign follows the nationwide survey by the Miami-based travel group recently conducted among 2,000 travel enthusiasts in the U.S., revealing that 72 percent are already making plans for their next vacation; 53 percent are planning to travel this summer or fall, and 42 percent are ready to make a reservation now if it there was no constraint or penalty. With millions of travel and hospitality jobs on the line, it was deemed essential to obtain vital insight from travelers themselves.
Carefree Bookings offers a convenient method of making a reservation with some of today's leading destinations and experiences around the world, without the need for a deposit and with no cancellation fee if travel plans change. Furthermore, the cancellation policy is truly carefree, whereby if payment isn't made 7 days prior to the arrival date (to guarantee the reservation) the booking is automatically cancelled with no penalty whatsoever. These no-strings-attached terms for the Carefree Bookings initiative apply to travel between June 1st and October 31st, 2020.
More than 1,000 hotels, resorts and experiential providers are participating in the Carefree Booking program, including: COMO Hotels and Resorts, 1 Hotel, Auberge, Belmond, Crowne Plaza, Disney, Fairmont, Four Seasons, Hard Rock, Hyatt, InterContinental, Kimpton, Loews, Marriott, Meridien, Peninsula, Ritz Carlton, Rosewood, St Regis, and Westin Hotels and Resorts.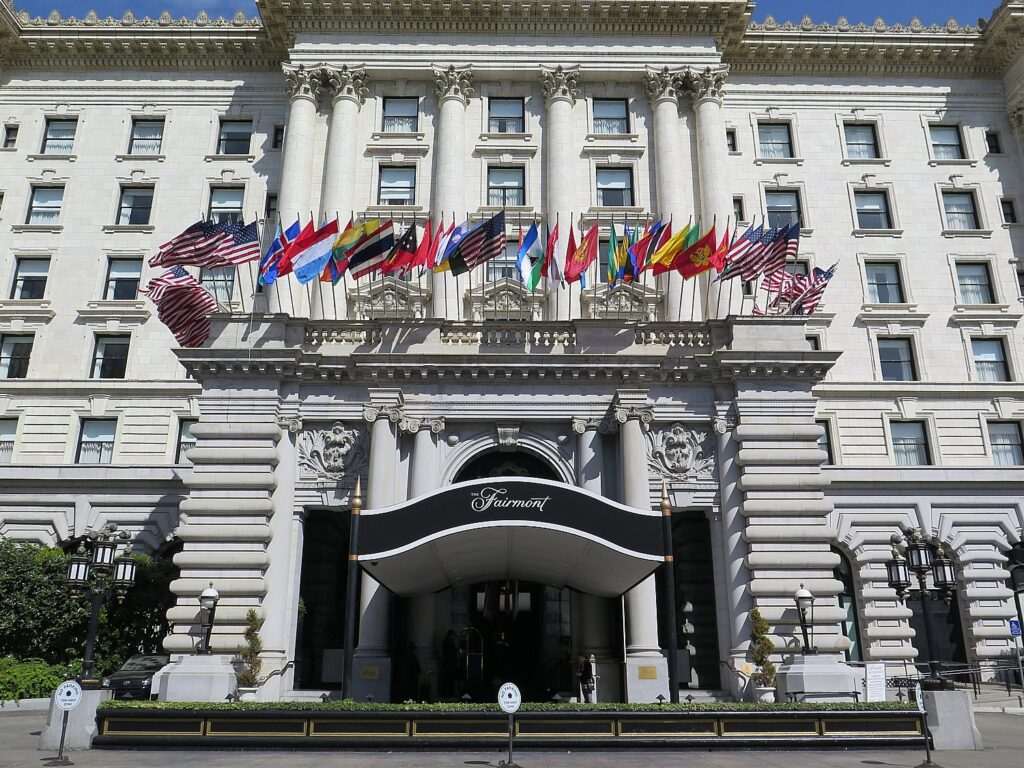 In addition to the vast array of participating hotels and resorts, Carefree Bookings offers hundreds of experiences, such as surf lessons in Malibu with actor John Philbin (Point Break), and private helicopter rides with Papillon Grand Canyon Helicopters, among others. A full list of participating properties (with opening dates) and experiences can be found by visiting the Overseas Leisure Group website (https://www.overseasleisuregroup.com/CareFreeBookings.php).
"After weeks of confinement, there is a growing need for freedom and new horizons," says Felix Brambilla, CEO of Overseas Leisure Group. "We heard the same comments time after time: "I am ready to make plans but I cannot commit if there is a risk of getting penalized." Working with our hotel partners, we came up with the Carefree Bookings concept. More than a thousand properties already accepted to amend their usual T&Cs. We are very proud to be launching this initiative at a much-needed time!"
"In these extraordinary times, we believe strong partnership is fundamental to our business acumen, therefore we are thrilled to partner with Overseas Travel new initiative "Carefree Booking," says Michele Bondanelli, Global Sales Director – Luxury, Lifestyle & Leisure for Hyatt. "A large number of Hyatt hotels are participating in the program across all brands and we look forward to welcoming their guests in the days, months and years ahead."
"What a great way to address the current global situation and the effect it is having on travel," says Kidist Grznar, Vice President of Papillon Grand Canyon Helicopters. "A 'Carefree Experience' is an amazing way to give people the opportunity to keep dreaming and move forward with their travel plans 'worry free.' I am excited that Papillon Grand Canyon Helicopters is participating."
According to Statista, domestic and international travelers spent nearly $1.1 trillion U.S. dollars ($1,127 billion) in 2019 alone. When this sum is split by type of traveler, domestic travelers spent $972 billion, while international travelers spent $155 billion. Total travel expenditure in the U.S. is forecasted to reach $1.26 trillion by 2022.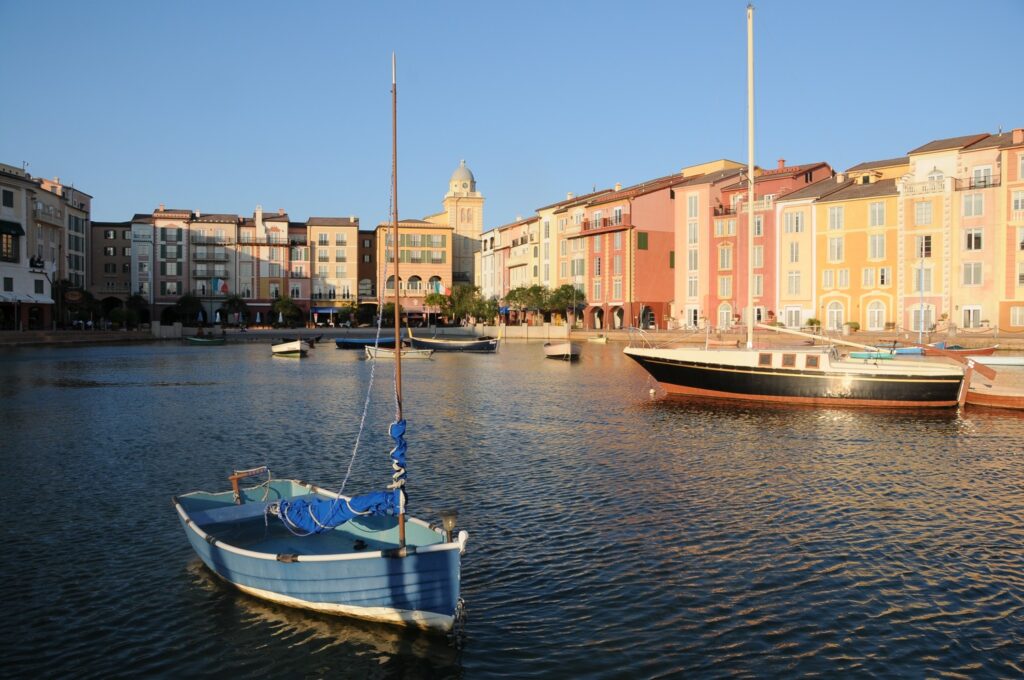 Overseas Leisure Group is a growing global network dedicated to providing travel professionals with insider expertise for all luxury travel needs. The company is represented in 34 countries through 41 offices and continues to expand every year. Through its brands, Overseas Leisure Group provides unique luxury programs for individuals, groups and high net worth individuals.
Complete results from the recent survey conducted by Overseas Leisure Group can be viewed here. For further information on Carefree Bookings, visit the website. For further information on Overseas Leisure Group, visit www.overseasleisuregroup.com
Major Hotel Groups Ease Restrictions
Major hotel groups and chains including Marriott, IHG and Hyatt have introduced flexible policies. But as a rule of thumb, double-check the specific cancellation, refund and change policies of whatever hotel, resort or lodging you book – for example, Marriott is excluding cancellation policies during peak travel periods.
The advantage of booking early is that lodgings are hungry to lock-in bookings and may be offering excellent rates, opportunities to upgrade, bonuses on gift cards, and alleviate the concern by offering very flexible and liberal change, cancellation and refund policies. You also get to lock in those favorable rates and the reservation because there is the possibility that when restrictions are lifted, there will be a great release of pent-up demand – weddings and honeymoons that had been put off, anniversary and bucket-list travel that have new significance and urgency.
Marriott International Hotel Brands
For all Marriott International hotels world-wide:
Guests with existing reservations for any future arrival date, including reservations with pre-paid rates that are typically more restrictive, are allowed full changes or cancellation without a charge up to 24 hours prior to arrival, as long as the change or cancellation is made by June 30,2020. Any changes to existing reservations will be subject to availability and any rate differences.
For guests making new reservations for any future arrival date, including reservations with pre-paid rates, between today and June 30, 2020, reservations can be changed or cancelled at no charge up to 24 hours before your scheduled arrival date. Changes to the reservation will be subject to availability and any rate differences.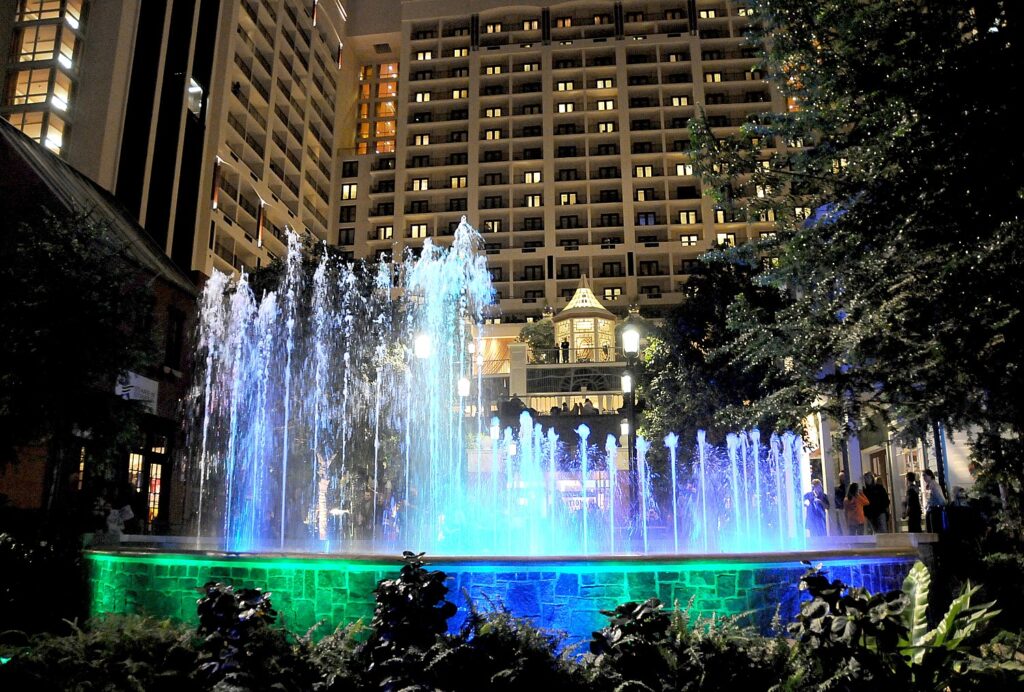 Marriott brands include The Ritz-Carlton, W  Hotels Worldwide, St. Regis Hotels & Resorts, JW Marriott, Bulgari Hotels & Resorts, Sheraton, Marriott, Marriott Vacation Club,  Delta Hotels,  Westin Hotels & Resorts, Le Meridien,  Renaissance, Autograph collection Hotels, Tribute Portfolio, Design Hotels, Gaylord Hotels, Courtyard By Marriott, Springhill Suites by Marriott, Four Points by Sheraton, Fairfield by Marriott, Protea Hotels, AC Hotels, Aloft, Moxy Hotels, Residence Inn, Towneplace Suites, Marriott Executive Apartments, Element by Westin. (Design Hotels and Homes & Villas by Marriott International (HVMI) are excluded. Periods with special event restrictions or peak demand weeks may also be excluded; refer to the property's Rate Details for applicable terms or exceptions, if any, when booking or changing reservations.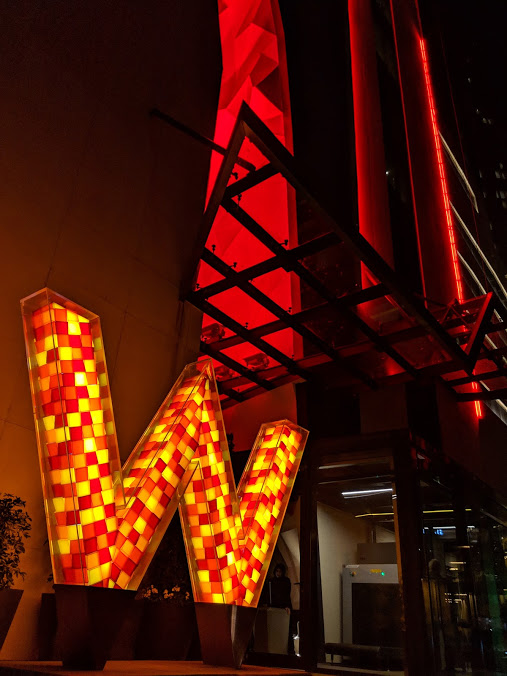 IHG 'Book Now, Pay Later'
IHG has introduced "Book Now, Pay Later." This new rate offers flexibility and savings. With no deposit required and cancellations possible up to 24 hours before your stay for direct bookings, travel planning is commitment free. Guests benefit from 5% or more off our Best Flexible Rate for bookings made up to September 3, 2020 for stays until December 30, 2020 (excluding Greater China).
Best Flexible Rate: This rate offers maximum flexibility to change or cancel your reservation. For direct bookings this rate can be fully changeable or refundable up to 6 pm (local hotel time) on the day of arrival (dependent on the hotels' individual house policy).

IHG Rewards Club Members Rates: Additional savings are available for IHG Rewards Club members on these Book Now, Pay Later and Best Flexible rates.

IHG Rewards Club nights: You can change or cancel these bookings with no penalty prior to the time period set by the hotel.

We have removed our more restrictive (pre-paid/non-refundable) Advance Purchase rate from sale until later in the year (excluding Greater China)

These rates, and others, have their own terms and conditions. Please refer to specific rate information when booking for further details – including cancellation terms. Changing the date on any reservations may result in different pricing.

Exceptions apply at some Six Senses hotels – see the Six Senses website for details 
IHG brands include Kimpton, Regent, InterContinental, Hotel Indigo, Crowne Plaza, Staybridge Suites, Candlewood Suites, Holiday Inn, Holiday Inn Express, Holiday Inn Resort, Holiday Inn Club Vacations, Hualuxe Hotels, Voco, EVEN Hotels, avid hotels.
IHG is emphasizing its comprehensive health and safety procedures, including all local laws, and provides its hotels with best practices and guidelines. The company has supplemented these resources with additional COVID-19 cleanliness specific guidance, training and information, "consistent with our own high standards." This includes: activation of response teams to provide around-the-clock assistance to hotels; hotels have increased the frequency of cleaning public areas (including lobbies, elevators, door handles, public bathrooms) and high-touch points in guest rooms; all hotels have been advised on cleaning products and protocols which are effective against viruses.
"We continue to review food and beverage service in accordance with current food safety recommendations."
See more: https://www.ihg.com/content/gb/en/customer-care/travel-advisory
Find out more at https://www.ihg.com/content/gb/en/deals/hotel-offers/booknowpaylater; to book, visit ihg.com, 877-424-2449.
Hyatt Hotels COVID-19 Policies
Hyatt Hotels has issued new policies concerning its reservations:
All existing reservations (booked April 1 or before) for arrivals through June 30, 2020 can be changed or cancelled at no charge up to 24 hours before your scheduled arrival. This includes Advance Purchase Rate reservations.
Reservations for future travel: With some very limited exceptions, reservations made between April 2, 2020 and June 30, 2020 for any future arrival date can be changed or cancelled at no charge up to 24 hours before your scheduled arrival. This includes Advance Purchase Rate reservations. The only exceptions are reservations booked after April 1, 2020 at select Destination properties and Special Events Rate reservations booked after April 1, 2020. The cancellation policies for a Special Event Rate will be noted in the rate's Rate Rules section when booking.
Special exceptions are in place for all Advance Purchase Rate non-refundable reservations made directly with Hyatt on or before March 8, 2020 for arrivals before June 30, 2020. Guests holding these fully prepaid reservations who have decided not to travel may still opt, at least 24 hours before their stay, to receive 10,000 World of Hyatt Bonus Points compensation in lieu of both their stay and the offer above (if eligible). World of Hyatt points may be used toward future travel at any of our 900+ hotels across 17 brands globally.
Reservations can be changed or cancelled up to 24 hours before a scheduled arrival on www.hyatt.com or via the World of Hyatt app (subject to the exceptions noted above). For full details or to opt for the 10,000 World of Hyatt Bonus Point offer, call a Global Contact Center or email [email protected].
Reservations booked through Hyatt with MGM Resorts International, Small Luxury Hotels of the World (SLH), or Lindblad Expeditions are subject to their cancellation policies.
Booking Sites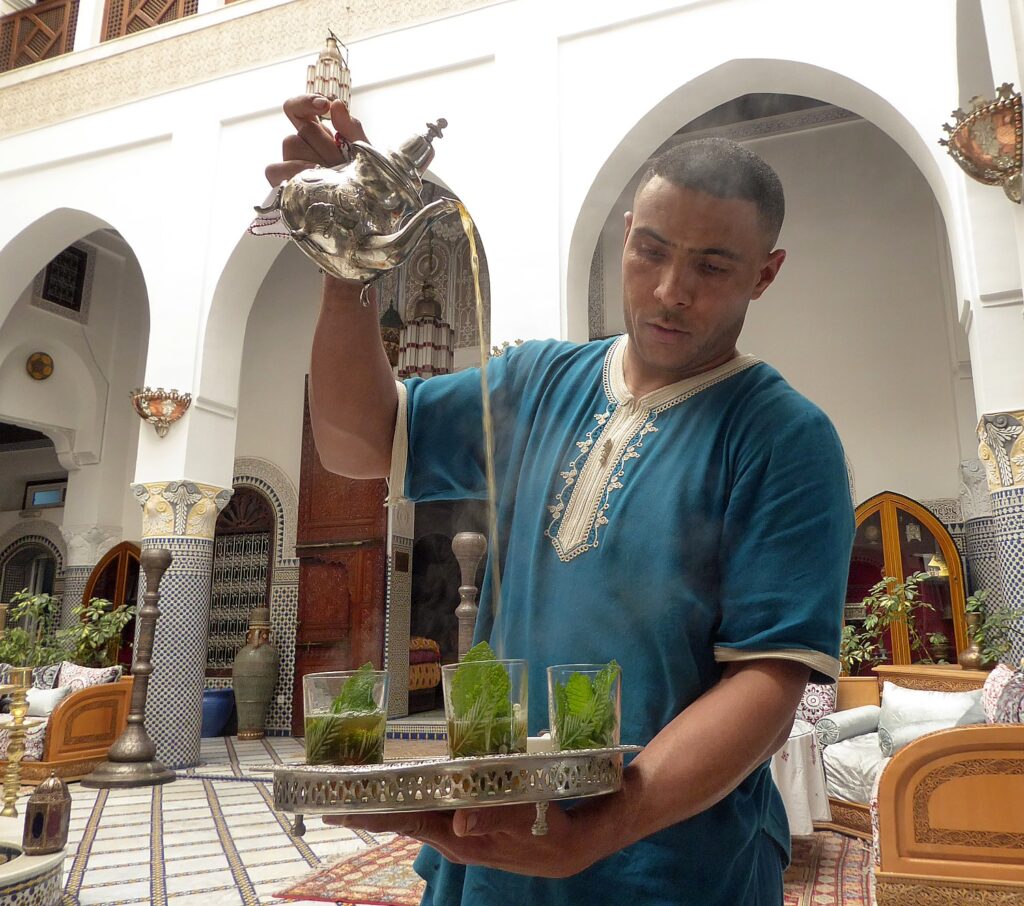 Hotels.com has always made it easy to get refunds when you book hotels that allow for cancellations without any fees, typically up to 24 hours of a stay, and now, is allowing cancellations for any booking. Because of the volume of cancellations due to COVID-19, the company is saying that refunds may take longer than usual to process – up to 30 days. If you paid with a gift card, hotels.com is sending a new gift card within 4 hours of processing the refund. (I had no trouble cancelling reservations in Prague and Budapest.)
Booking.com isn't as straightforward about its refund policy, saying it depends on the policy of the country, the arrival date, reason for traveling, and individual reservation policies set by the property you've booked. See https://www.booking.com/covid-19.html.
Hotel Association Issues 'Safe Stay' Industry-Wide Cleaning Standards
The American Hotel & Lodging Association (AHLA) has introduced Safe Stay, an industry-wide, enhanced standard of health and safety protocols designed to prepare America's hotels to safely welcome back guests and employees as the economy reopens. Safe Stay represents the top priority for the industry, the health and safety of guests and employees, the association stated.
The standards of Safe Stay were developed under the guidance of an Advisory Council comprised of industry leaders representing all segments of the hotel industry, and in conjunction with public health experts to advance best practices for protecting against the coronavirus. This initiative represents a new level of focus and transparency for an industry that depends upon cleanliness. These enhanced guidelines are rooted in recommendations from the Centers for Disease Control (CDC).
"Safe Stay was developed specifically to ensure enhanced safety for hotels guests and employees. While hotels have always employed demanding cleaning standards, this new initiative will ensure greater transparency and confidence throughout the entire hotel experience," said Chip Rogers, president and CEO of AHLA. "The industry's enhanced hotel cleaning practices, social interactions, and workplace protocols will continue to evolve to meet the new health and safety challenges and expectations presented by COVID-19."
The "Safe Stay" guidelines will be revised as needed, based on the recommendations of public health authorities, in compliance with any federal, state and local laws. They include guidance on employee and guest health; employee responsibilities; cleaning products and protocols; and physical distancing.
"The hotel industry maintains stringent standards for cleaning and safety, and the Safe Stay initiative helps to strengthen best practices to provide the healthy environments that travelers expect at hotels throughout the country," said Ecolab. "Development of the Safe Stay initiative included guidance from Ecolab, a global leader in cleaning and disinfecting solutions and services that collaborates with the U.S. EPA, FDA, CDC, WHO and other organizations to help establish and promote best practice guidance, training and solutions." For more than 90 years, Ecolab has partnered with the hotel industry to provide cleaner, safer and healthier environments for employees and guests.
"While the hotel industry was one of the first affected by the pandemic, we have collectively stepped up to serve their communities during this public health crisis. Thousands of hotels across the country, more than half of those small businesses, are working tirelessly during this uncertain time to support their employees, healthcare workers and first responders. When the time is right, hotels will be ready to safely and eagerly welcome back America's traveling public," Rogers stated.
The Safe Stay Advisory Council enhanced guidelines can be found at www.ahla.com/SafeStay.
_________________________
© 2020 Travel Features Syndicate, a division of Workstyles, Inc. All rights reserved. Visit goingplacesfarandnear.com, www.huffingtonpost.com/author/karen-rubin, and travelwritersmagazine.com/TravelFeaturesSyndicate/. Blogging at goingplacesnearandfar.wordpress.com and moralcompasstravel.info. Send comments or questions to [email protected]. Tweet @TravelFeatures. 'Like' us at facebook.com/NewsPhotoFeatures