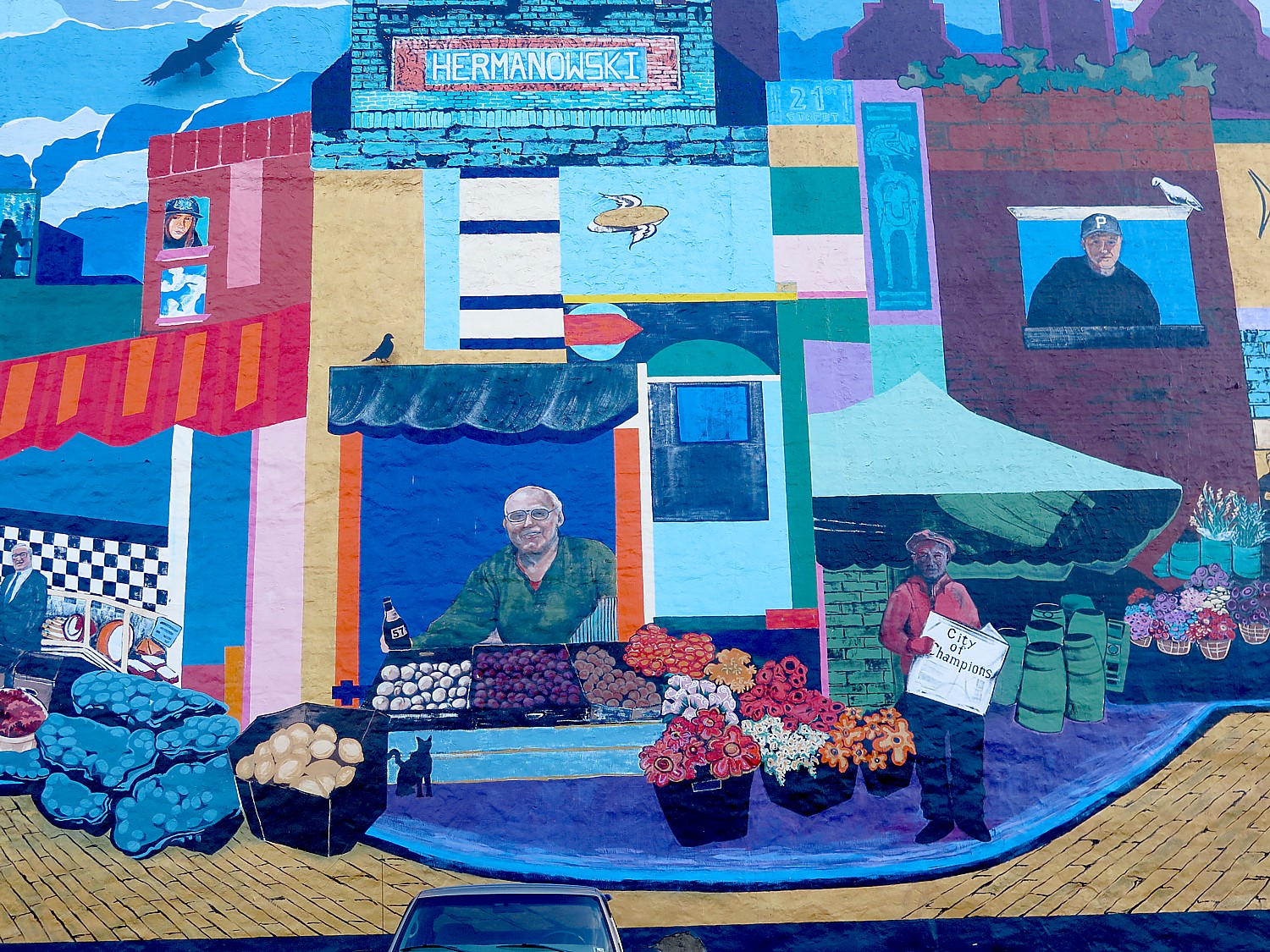 By Karen Rubin, Travel Features Syndicate, goingplacesfarandnear.com
(With only one full day to explore Pittsburgh, I specifically seek out attractions that define the city, all walkable within the downtown, getting advice from the Omni William Penn Hotel concierge. I start on its two remaining funiculars, going up the Monongahela Incline and down the Duquesne Incline, dating from the 1870s, and stroll Grandview Avenue that links the two, and continue on to Point State Park and the Fort Pitt Museum, then on to the National Aviary and the Andy Warhol Museum. This is fourth in series.)
I walk back over the 7th Street Bridge (The Andy Warhol Bridge, as it happens), into Pittsburgh's Cultural District, where there is a cluster of theaters and galleries, including one named for another native son of Pittsburgh, playwright August Wilson (there is an August Wilson Center / African American Cultural Center, 980 Liberty Avenue, in the Cultural District).
I take it all in, but I am en route to the interestingly named Strip District, where literally in front of your eyes, you can see gentrification unfold – factories converted to apartments and lofts. This has become an amazing restaurant district, capitalizing on the diverse immigrant experience in Pittsburgh. Within a few blocks, there is a United Nations-worth of dining traditions and markets.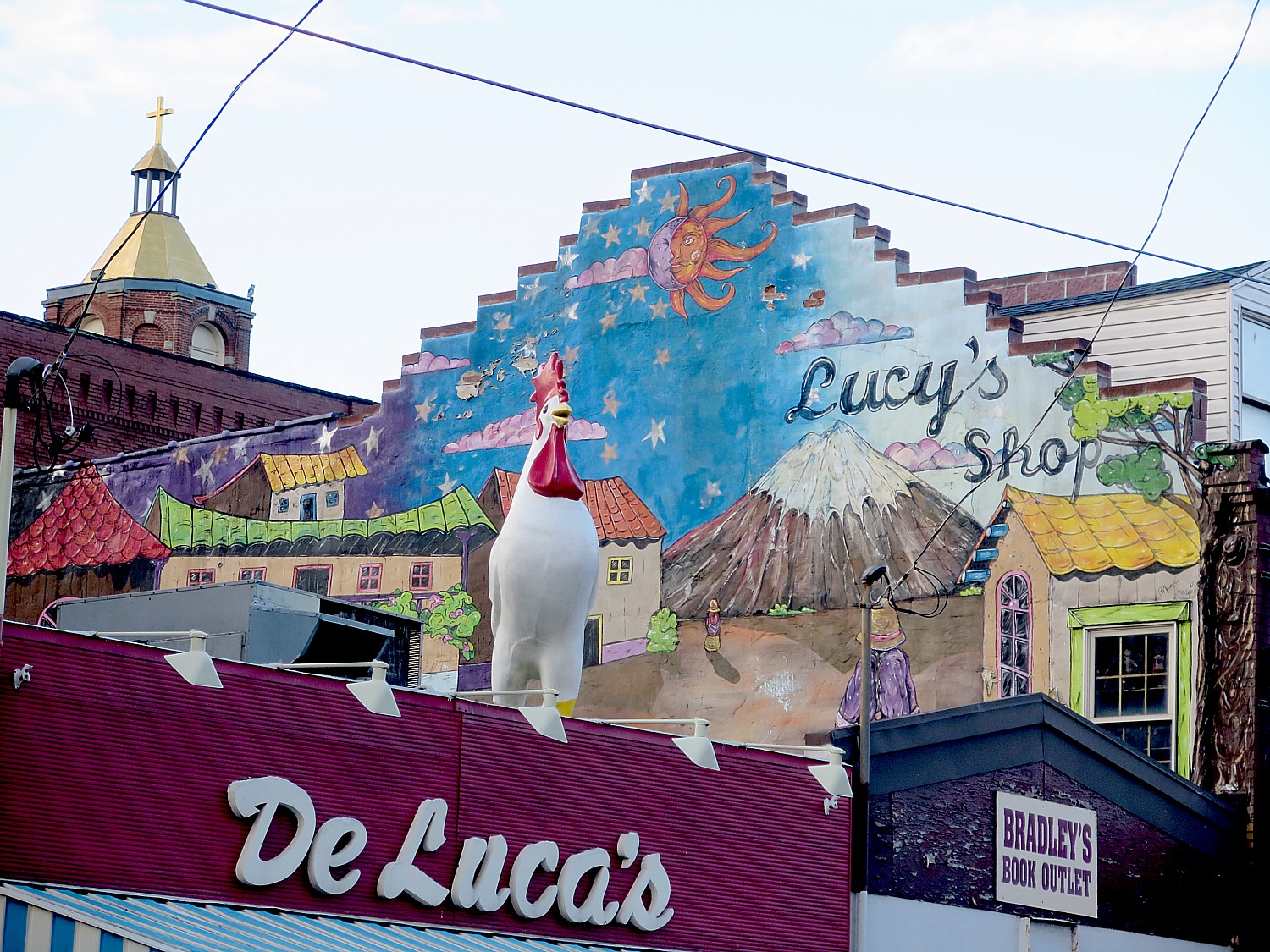 The Strip District is described as "authentic Pittsburgh," where the locals go for great goods at low prices. The streets along the half-mile long district are linked with restaurants, ethnic grocers, produce stands, sidewalk vendors, meat and fish markets – a haven for foodies. It is so colorful, artful, playful.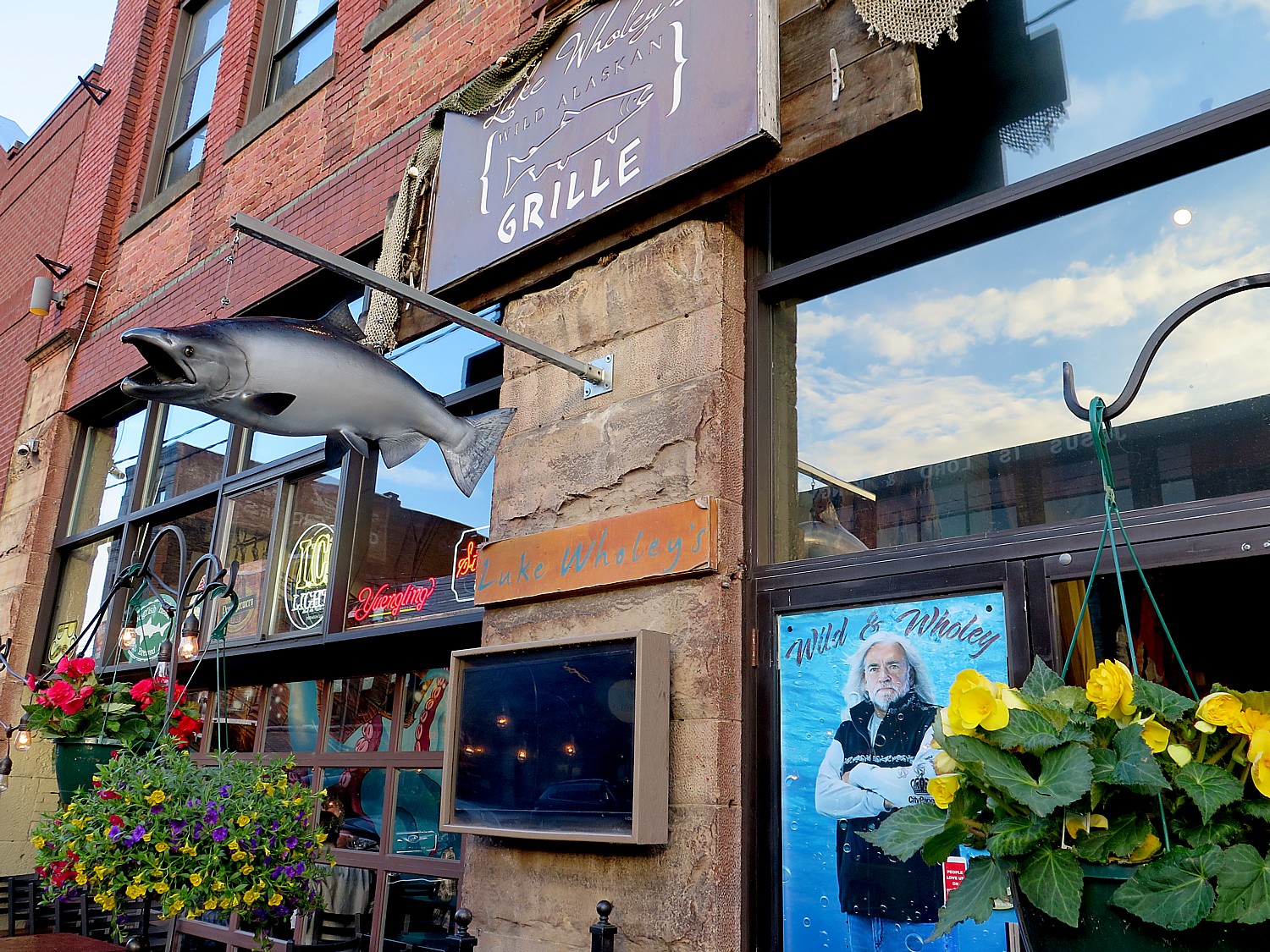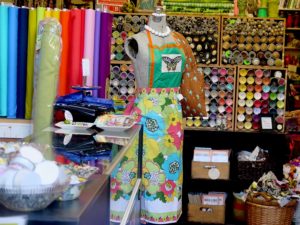 A sign over a restaurant, Gaucho, an Argentinian Grill, which has a line of people outside waiting their turn, reads Home Improvement, Lifestyle, Dining & Entertainment. I pass Vietnamese, Korean, Thai restaurants, markets like Robert Wholey Co. purveying live Maine lobster, whole farm raised rabbits and whole duckling; a Middle Eastern grocery, Stamoolis Bros. Co, since 1909; the Pennsylvania Macaroni Company (fresh handmade mozzarella, Pennmac.com); a Mexican grocery; Pittsburgh Popcorn, next door to La Prima Espresso Corp, across the street from Chocolat; an Asian supermarket across from the Brooklyn Brewery; the S&D Polish Deli, Grandpa Joe's Candy Shop, a textile shop selling fabrics, thread and button; and Mike Feinberg & Co's sports store.
And trendy restaurants like Luke Wholey's Wild Alaskan Grill (probably related to the market); Jade 99, Chicken Latino (Peruvian); Casa Rena (Mexican),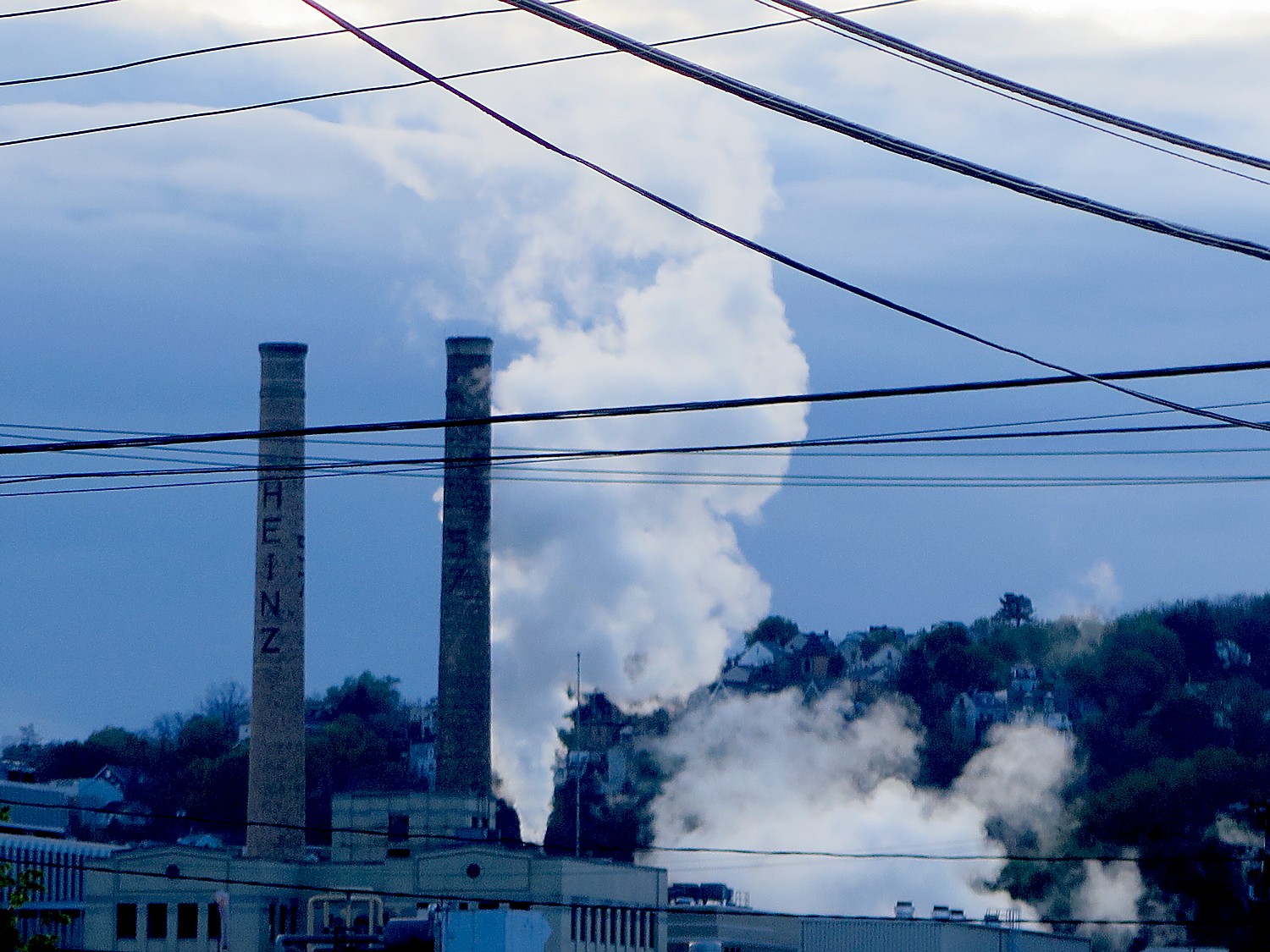 Walking back, I see smoke emanating from a factory with the Heinz name on it, and pass a red-brick building with a giant neon Heinz Ketchup display (above the Heinz History Center building), diagonally across from United States Steel Corporation offices (while downtown is the United Steelworkers Union building).
Senator John Heinz History Center 
I am too late to visit the Senator John Heinz History Center, but it is on my list to visit when I return.
Devoted to the history and heritage of Western Pennsylvania, the 370,000 sq. ft. Senator John Heinz History Center (more formally known as the Historical Society of Western Pennsylvania) is Pennsylvania's largest history museum and, since 2000, an affiliate of the Smithsonian Institution.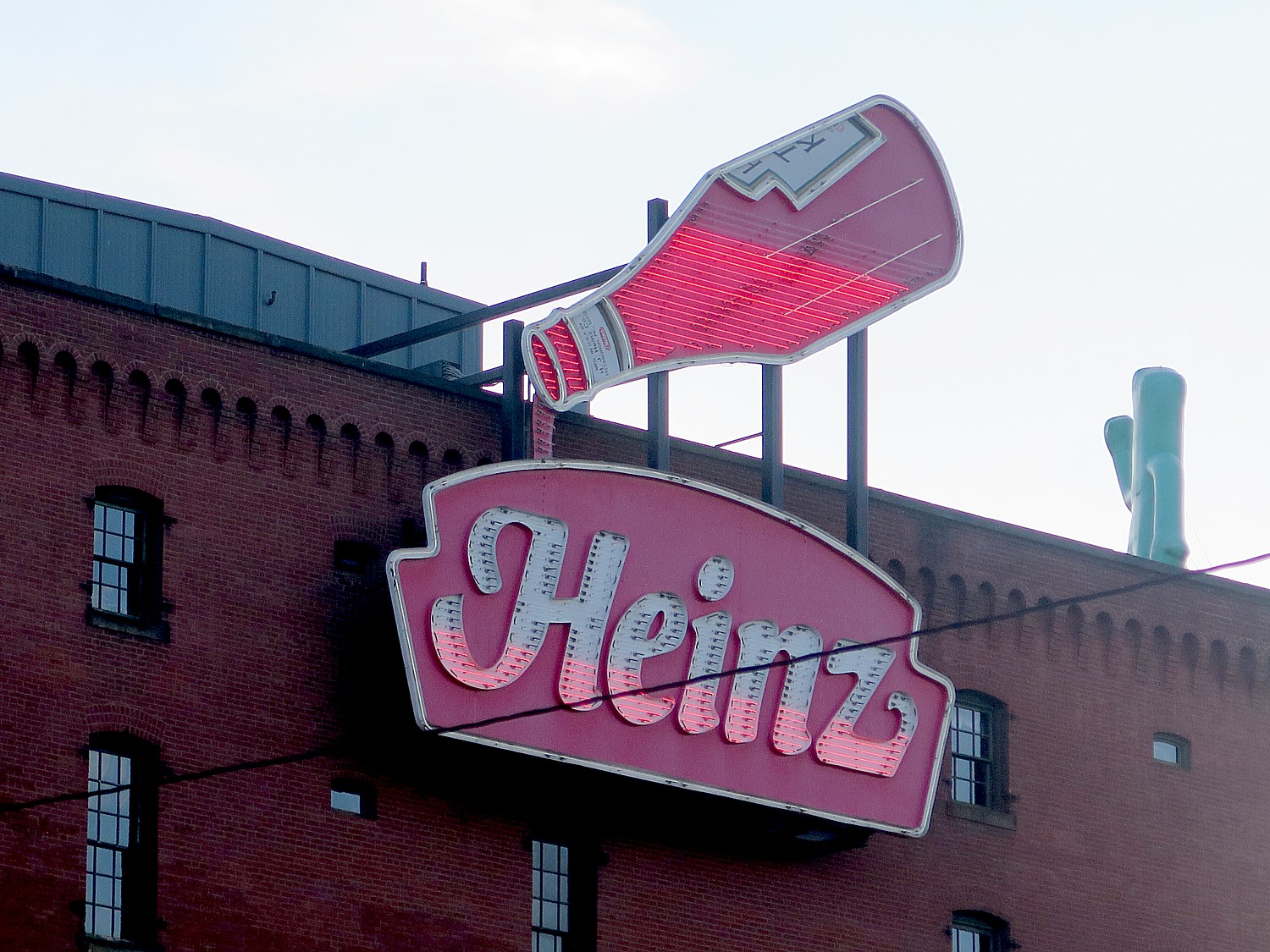 In addition to the Fort Pitt Museum which I have visited, the Senator John Heinz History Center family of museums and programs includes:
The Senator John Heinz History Center presents compelling stories from American history with a Western Pennsylvania connection in an interactive environment; the museum's Smallman Street home combines the former Chautauqua Lake Ice Company building with a five-story Smithsonian wing.
The Western Pennsylvania Sports Museum, a museum-within-a-museum located on the History Center's second and third floors, celebrates the region's passion for amateur and professional sports, from football to baseball and hockey to golf.
Meadowcroft Rockshelter and Historic Village, the oldest site of human habitation in North America, is located in Avella, Washington County, Pa. Meadowcroft Rockshelter, a National Historic Landmark, showcases 16,000-year-old evidence of the region's earliest inhabitants under a massive rock overhang. In addition to the Rockshelter, the site is also home to three outdoor historic areas, including a 16th century Indian village, 18th century Frontier Trading Post, and 19th century village that help visitors experience life over the past 500 years.
More than 250 years of Western Pennsylvania's history is preserved at the Thomas and Katherine Detre Library & Archives. Founded in 1879, the Library & Archives' collections, located on the History Center's sixth floor, are accessible to researchers, students, and the general public.
The new Museum Conservation Center provides visitors with professional services and expert advice on how to properly preserve and care for family heirlooms.
Heinz History Center, 1212 Smallman St., Pittsburgh, PA 15222, 412-454-6000, www.heinzhistorycenter.org (10-5 daily)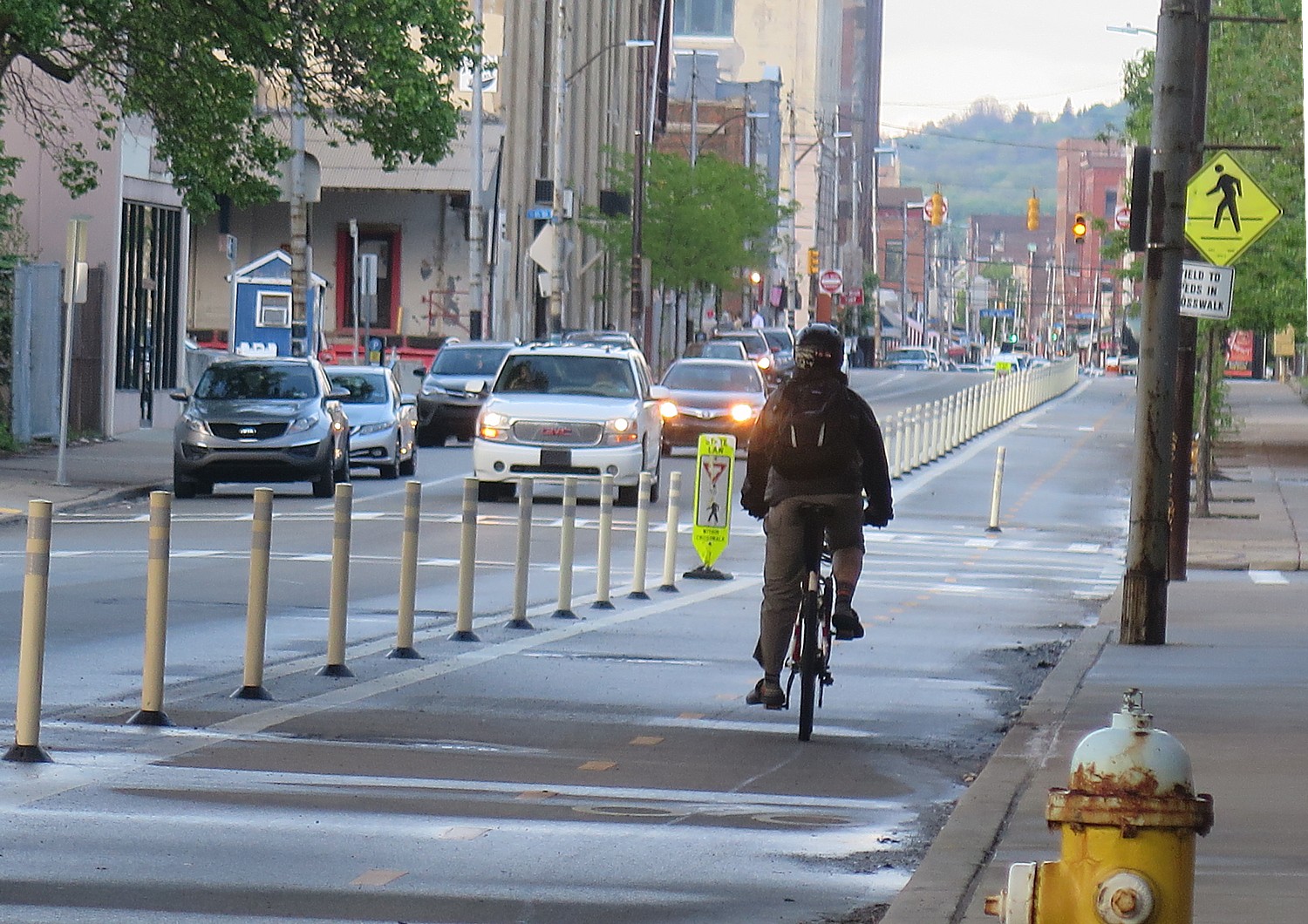 Other important Pittsburgh attractions which I have on my list for my next visit:
Soldiers & Sailors Memorial Hall & Museum, the nation's only military memorial dedicated to honoring all branches of service – exhibits cover all of America's conflicts and include a face casting done of Abraham Lincoln the month he died; the Frick Art & Historical Center, the Carnegie Museums of Art and Natural History (from fine art to fossils, masterpieces to minerals, CMOA.org;  the Carnegie Museum of Natural History offers 5 billion years of Earth's history, and the world's third largest dinosaur repository (carnegiemnh.org). Also, the Phipps Conservatory & Botanical Gardens and the Pittsburgh Zoo & PPG Aquarium.
For more information, contact Visit Pittsburgh, 412-281-7711, 800-359-0758, 877-LOVE PGH (568-3744), [email protected], www.visitpittsburgh.com. 
Next: The Omni William Penn Hotel is Part of Pittsburgh Heritage 
See also:
One Day, Two Nights in Pittsburgh: From Grey to Green, A Proud City Revitalized
36 Hours in Pittsburgh: Point State Park Proves Highlight of Walking Tour
36 Hours in Pittsburgh: Andy Warhol Museum is at Center of Revitalized City
____________________
© 2016 Travel Features Syndicate, a division of Workstyles, Inc. All rights reserved. Visit goingplacesfarandnear.com and travelwritersmagazine.com/TravelFeaturesSyndicate/. Blogging at goingplacesnearandfar.wordpress.com and moralcompasstravel.info. Send comments or questions to [email protected]. Tweet @TravelFeatures. 'Like' us at facebook.com/NewsPhotoFeatures