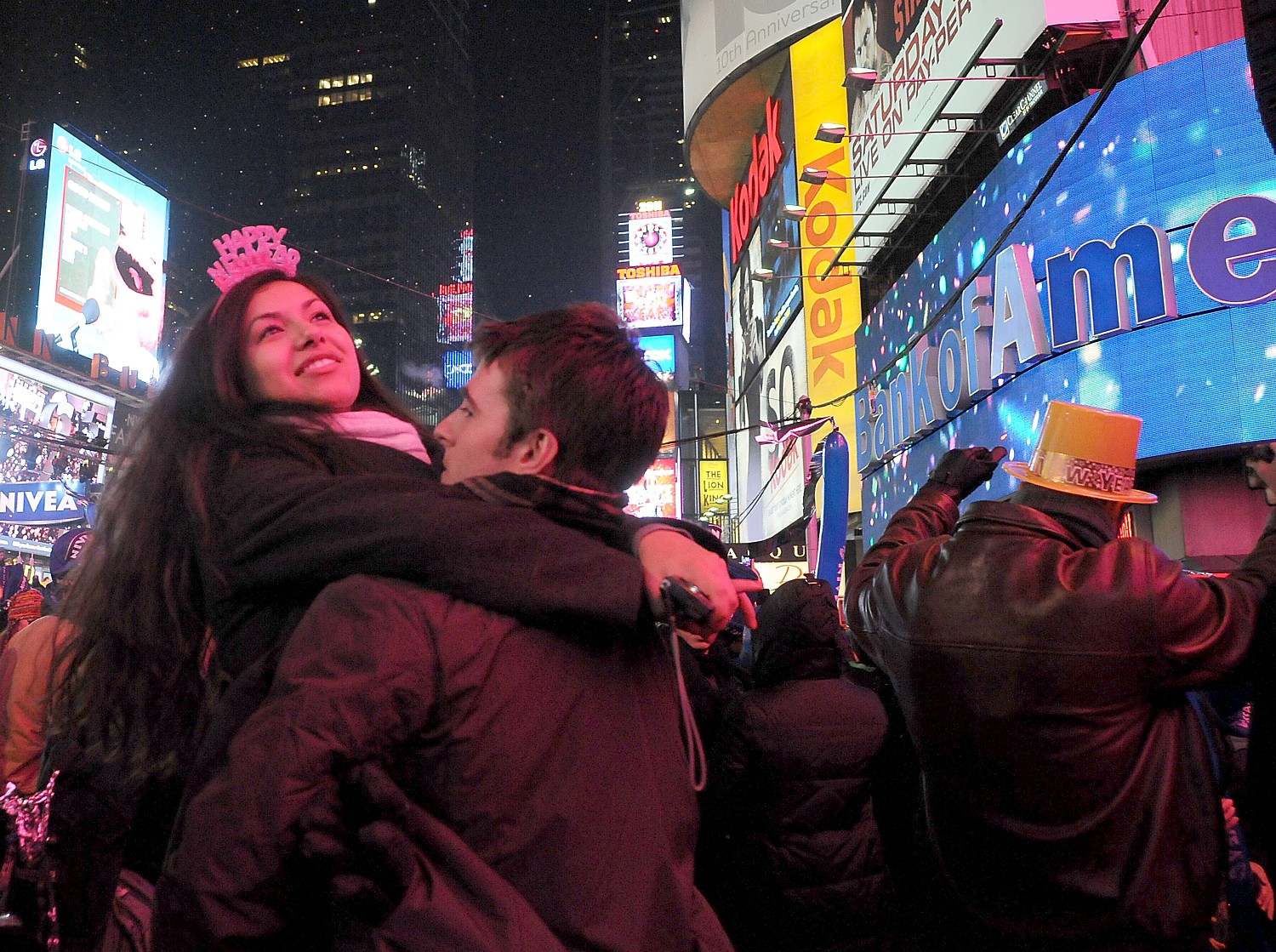 By Karen Rubin, Travel Features Syndicate, goingplacesfarandnear.com
New Year's Eve in Times Square is one of the experiences you must have at least once in your life. That's the way it was for me when I did it a few years ago. But New York offers many other experiences. I followed my Times Square experience with joining in the New York Road Runners' festival in Central Park, complete with live band, midnight fireworks and yes, a midnight Fun Run, and these past couple of years reveled in the divine New Year's Eve concert at St. John the Divine.
With festive events in Manhattan, the Bronx, Brooklyn, Queens and Staten Island, including the annual ball drop in Times Square, New York City holds onto the tradition of being the New Year's Eve capital of the world.
"From the iconic ball drop in Times Square to the simulated ball drop in Coney Island, New York City has no shortage of events and activities that make it a quintessential New Year's Eve destination," said Fred Dixon, president and CEO of  NYC & Company. "We will once again host visitors from around the globe for a multitude of unique celebrations."
Times Square has been the center of worldwide attention on New Year's Eve ever since 1904 when the owners of One Times Square started holding rooftop celebrations to greet the New Year. The first Ball Lowering celebration took place in 1907, and this tradition is now a universal symbol of welcoming the New Year.
The estimated 1 million revelers in Times Square are expected to be joined by more than 100 million television viewers in the United States and more than 1 billion people worldwide collectively watching a 109-year-old tradition: the Times Square New Year's Eve Ball Drop. At 11:59 pm, the ball begins its descent atop One Times Square as millions of people count down the final seconds of the year and celebrate the beginning of a new year.
Here are some tips: You have to get to Times Square in the early afternoon, well before 3 pm, to even get inside the "zone" that is otherwise cordoned off by New York's Finest and have a hope for a spot that gives you a view of the ball drop (Broadway curves). And the most significant thing to remember about this is that you can't leave and return and there did not seem to be any bathroom facilities within the zone. Bring your own bottle of water and snacks but don't drink much before you come. Each year security becomes even more intensified.
Keep the weather forecast in mind, but come with layers of clothes, particularly warm socks and hats and a waterproof cover, and possible feet and hand warmers. You might also bring a small collapsible seat or something to sit on like a cushion. You can't bring much in because of security (no backpacks allowed). Definitely bring your camera (check battery) because the images are fabulous with all the neon lights and the confetti.
It is a marathon that tests endurance – literally standing in one place for eight or more hours. It is this physical challenge that becomes part of the fun (and part of your own legend which you will be able to tell over and over).
The assembled minions are a cross section of humanity – not too many fat cats among the hoi polloi in these crowds. But that is the most fun – this sense of community that forms and being part of this amazing celebration. Gathering from early afternoon, the dazzling lights, neon colors, massive dynamic photos from gigantic billboards add to the energy and the people around you become your new best friends.
This year's Times Square New Year's Eve Live celebration will formally open with a performance by the Tongliang Athletics Dragon Dance thanks to a partnership with Chongqing, China. Multi-Platinum Pop Singer and Songwriter Andy Grammer will headline the musical lineup. Country music singer-songwriter Lauren Alaina will perform a selection of her number one hits and dance crew Kinjaz will also present numbers.
The star attraction, of course, is the gargantuan ball atop One Times Square, that slides down the pole to announce the new year, a tradition that goes back to 1907.
The ball is a 12-foot-diameter geodesic sphere covered in 2,688 Waterford crystals, weighing 11,875 pounds and powered by 32,256 Philips Luxeon Rebel LED lights, Each LED module contains 48 Philips Luxeon Rebel LEDs – 12 red, 12 blue, 12 green, and 12 white for a total of 8,064 of each color. The Ball is capable of displaying a palette of more than 16 million vibrant colors and billions of patterns that creates a spectacular kaleidoscope effect atop One Times Square.
For Times Square 2018, 288 Waterford Crystal triangles introduce the new Gift of Serenity design which is a pattern of cuts resembling butterflies flying peacefully above a meadow capturing the spirit of serenity; 288 are the Gift of Kindness design consisting of a circle of rosettes symbolizing unity with the fronds reaching out in an expression of kindness; 288 are the Gift Of Wonder design composed by a faceted starburst inspiring our sense of wonder; 288 are the Gift of Fortitude design of diamond cuts on either side of a crystal pillar to represent the inner attributes of resolve, courage and spirit necessary to triumph over adversity. The remaining 1,536 triangles are the Gift of Imagination design with a series of intricate wedge cuts that are mirrored reflections of each other inspiring our imagination.
The first Times Square New Year's Eve celebration was held in 1904' the first New Year's Eve Ball lowering celebration from One Times Square was in 1907 (the event is now the property of whoever owns One Times Square building). Seven versions of the Ball have been designed to signal the New Year. The first Ball was made of iron and wood, weighed 700 pounds, and was covered with 100 light bulbs. In 1920, a 400-pound iron Ball replaced the iron and wood Ball. In 1955, a 150-pound aluminum Ball with 180 light bulbs replaced the iron Ball. In 1995, the aluminum Ball was upgraded with aluminum skin, rhinestones, and computer controls. In 1999, the crystal New Year's Eve Ball was created to welcome the new millennium. In 2007, modern LED technology replaced the light bulbs of the past for the 100th Anniversary of the New Year's Eve Ball. In 2008, the permanent Big Ball was unveiled atop One Times Square where it sparkles above Times Square throughout the year.
Various establishments in Times Square present New Year's Eve parties with a pre-purchased multi-venue pass (though participants are warned they need to get inside the security perimeter before police close it off). Among them: Applebee's, Planet Hollywood, Copacobana Times Square, Olive Garden and "Supernova Ball Drop in Times Square with guaranteed view of the Ball Drop."
(For more details, visit timessquarenyc.org, our main source for Times Square dos and don'ts.)
More activities related to the Times Square Ball Drop start even before New Year's Eve:
On December 28 from noon to 1pm, locals and visitors will gather in the Broadway Plaza on Times Square for Good Riddance Day, as bad memories from 2017 are torn apart to make room for the new year, with help from Shred-It.
In the lead up to the big night, through December 29, visitors can visit the Wishing Wall to note their hopes, dreams and goals for 2018 on the confetti that will be released at midnight to float over Midtown and the approximately one million visitors who congregate in Times Square for the ball drop.
Viewers around the world can also visit TimesSquareNYC.org,
NewYearsEve.nyc and TimesSquareBall.net to watch the annual event.
Beyond Midtown Manhattan, countless other celebrations will take place.
33rd Annual Concert for Peace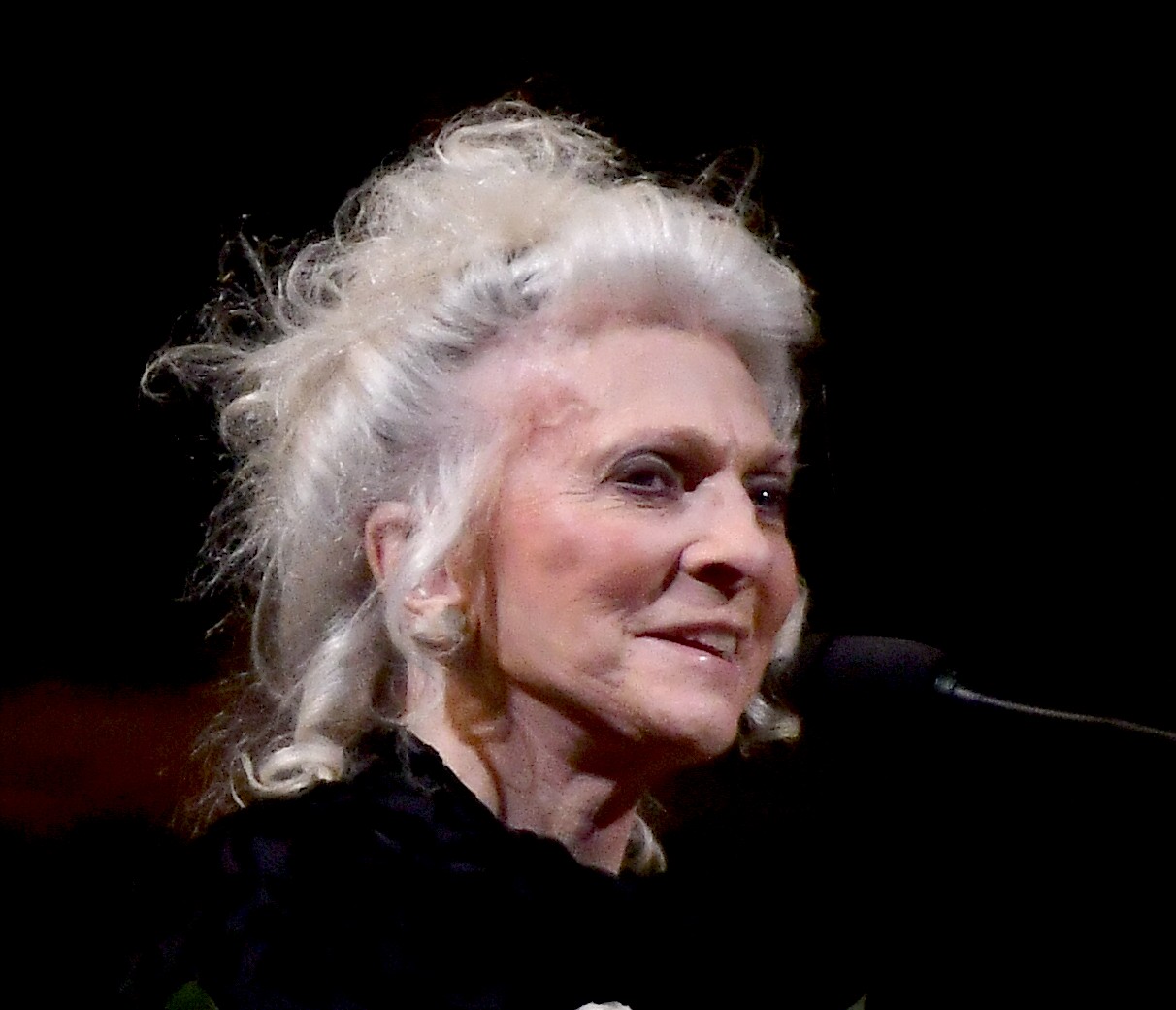 One of my favorite ways to bid adieu to the year and begin anew is the annual Concert for Peace at the magnificent Cathedral Church of St. John the Divine, which takes place on Sunday, December 31, 7-9 pm. This is a signature New Year's Eve event that was founded by Leonard Bernstein in 1984 with the idea of bringing together New Yorkers and visitors from around the world for an evening filled with uplifting music. This year's concert, the 33rd Annual Concert for Peace, honors the centennial of Leonard Bernstein. begins with Joseph Haydn's glorious Te Deum. The program continues with the U.S. premiere of See the Wretched Strangers by composer Lucas Wiegerink; the text, written by Shakespeare, is an impassioned commentary on immigration and refugees. A series of choral songs about our shared Earth continues the theme of neighborly compassion, inspiring a renewal of hope for the coming year. In addition to performances by Jason Robert Brown and Judy Collins, joined by host Harry Smith, with soloists Jamet Pittman and Arthur Fiacco.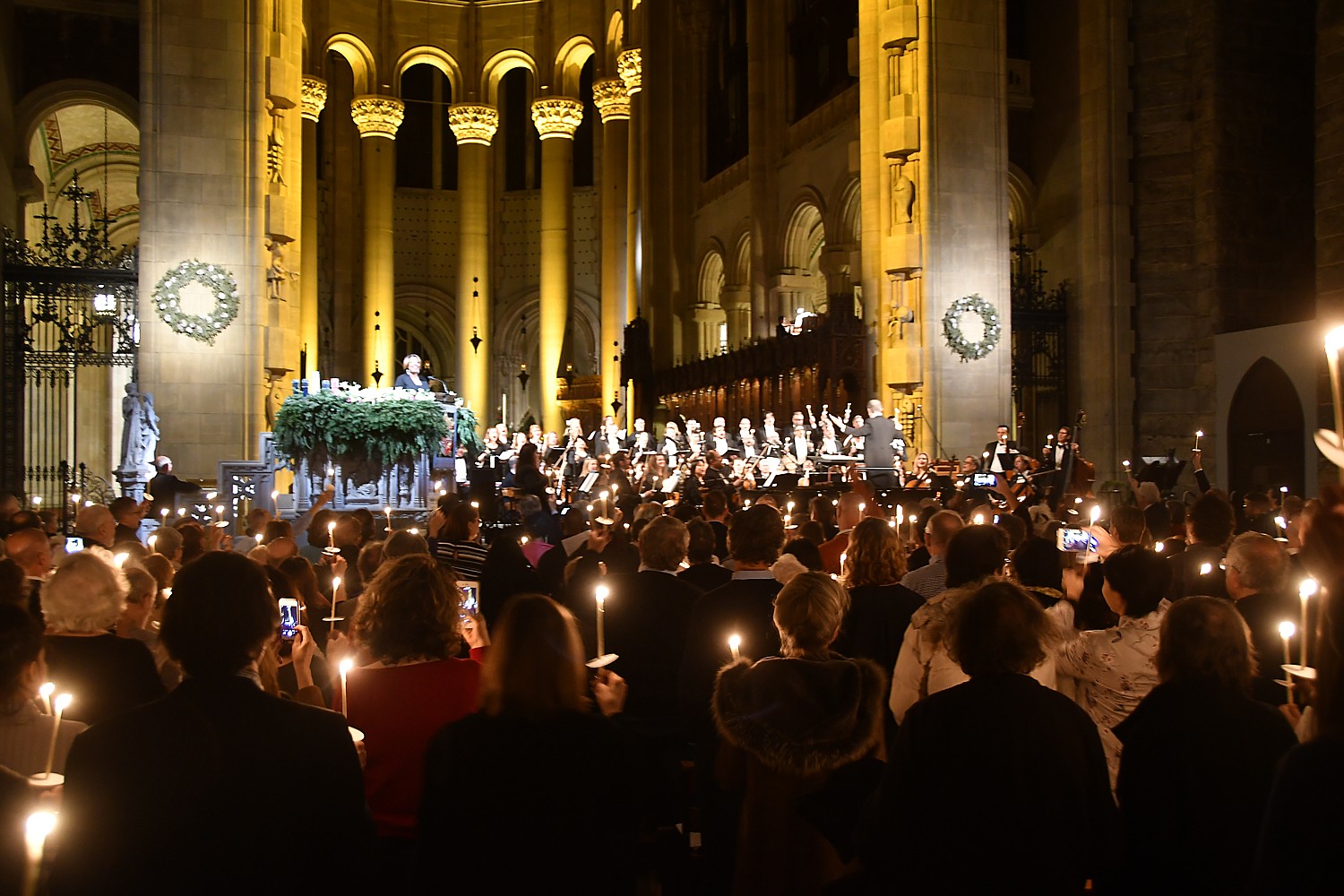 A limited number of general admission seats are free and open to the public, on a first-come, first-served basi. Ticketed seating is also available, at $40 (general admission), $100 (preferred seating), and $150 (premium seating). For additional information and to purchase tickets, visit: http://www.stjohndivine.org/visit/calendar/events/music/4035/new-years-eve-concert-for-peace-5
The Cathedral Church of Saint John the Divine, 1047 Amsterdam Avenue at 112th Street, New York, NY 10025, (212) 316-7540, [email protected].
NYRR Midnight Run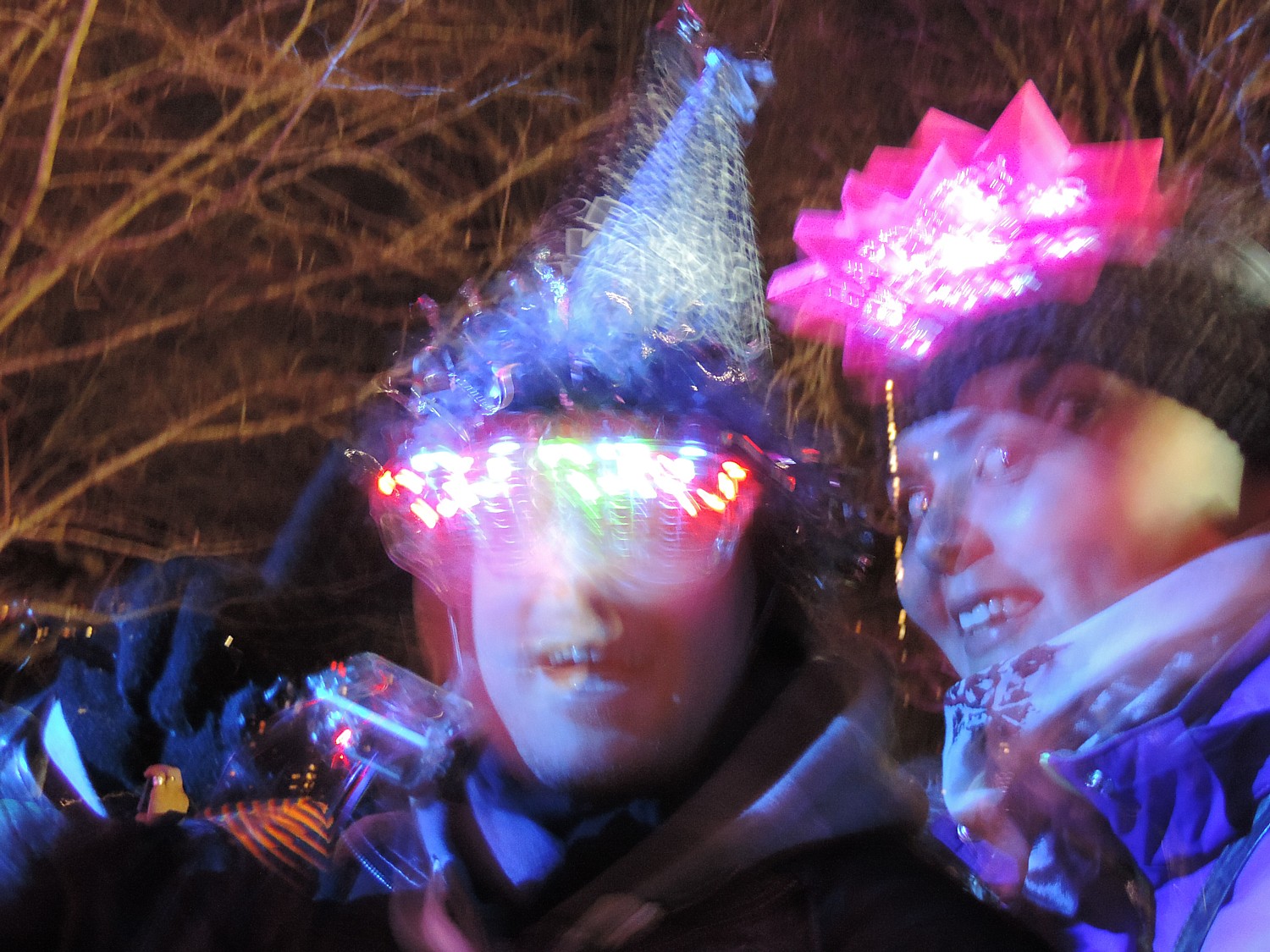 This year's event New York Road Runners Midnight Run is being organized differently than in the past. You need to be registered in order to attend the pre- and post-race festival, which is being held at Rumsey Playfield, Central Park (10 pm to 1 am) but you can bring two guests.
Fireworks will kick off the start to 2018 and the 39th annual NYRR Midnight Run, a four-mile race held each year in Central Park on New Year's Eve. An expected 5,000 runners (many wearing costumes) will race into 2018 together. All participants will be able to toast with family and friends at the sparkling cider fluid station halfway into the four-mile course. #ResolveToRun back bibs will be distributed to runners prior to the race to those interested in sharing the reason they are running.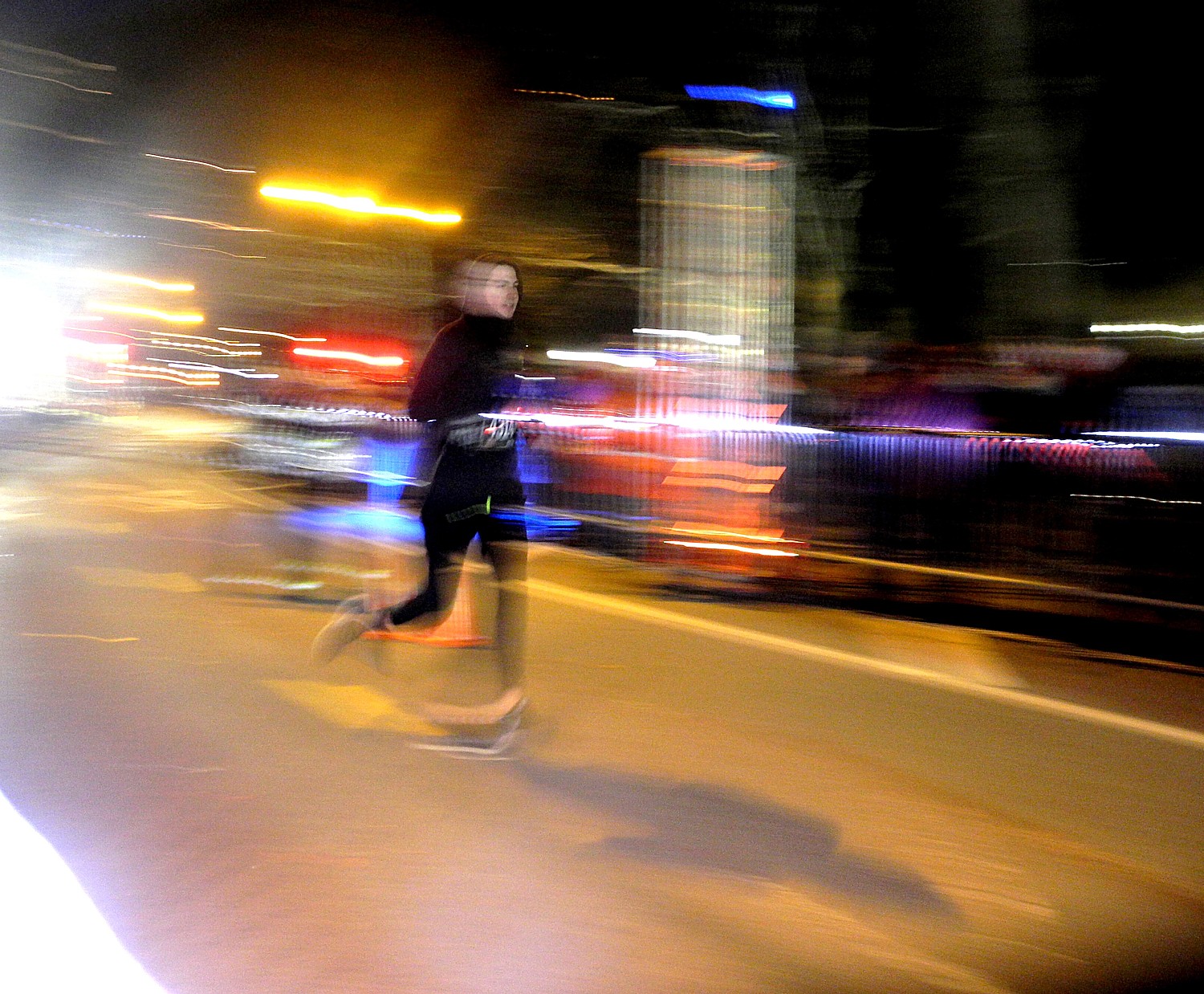 In compliance with NYPD security plans, the start area and Pre-Race Festival, located at Rumsey Playfield in Central Park, will be open to registered runners and their guests only; these areas will not be open to the general public. Each runner will be permitted one guest and receive a wristband at number pickup to give to their guest. Guests must display a wristband and runners must display a bib for entry into the park at 72nd Street and into the Pre-Race Festival and start area. The general public may still view fireworks from south of 72nd Street inside the park, and will be subject to security screening at any park entrance south of 72nd Street. To register, visit nyrr.org).
For more information, visit: http://www.nyrr.org/races-and-events/2017/nyrr-midnight-run
Other events around the Five Boroughs:
New York Philharmonic's New Year's Eve concert also celebrates its Laureat Conductor's centennial with a "Bernstein on Broadway Toast the New Year with West Side Story's star-crossed lovers, On the Town's fun-loving sailors, and Wonderful Town's bright-eyed New Yorkers as portrayed by Tony winner Annaleigh Ashford, Hamilton'sChristopher Jackson, Cinderella's Laura Osnes, and Next to Normal'sAaron Tveit. Audience favorite Bramwell Tovey conducts. For more information, visit nyphil.org.
World Yacht New Year's Eve Dinner Cruise: Ring in the New Year in style aboard New York's premier dining yacht. Board at 9 pm for a 10 pm sailing which returns at 1 am. The evening includes a four-course dinner with standard open bar followed by dancing to DJ entertainment and of front-row seats to the world famous fireworks display at the Statue of Liberty with a Champagne toast at midnight. (Priced from $419, https://www.nycgo.com/tours/world-yacht-at-pier-81-new-years-eve-dinner-cruise-in-new-york-2017)
Circle Line offers a New Year's Eve Fireworks Cruise sailing New York Harbor from 9pm to 1am. A DJ and midnight champagne toast add a lively touch to the 21+ to drink, 18+ to enter party. (Manhattan).
The Empire State Building will ring in 2018 with a festive multicolored sparkling LED confetti lighting on Dec 31, 2017. Five minutes before midnight, the building will switch to its signature white lights, sparkling again in the New Year through sunrise on January 1, 2018. Lighting schedule here. (Manhattan).
Coney Island USA will host their 4th annual NYE celebration in Steeplechase Plaza, with a fireworks display from the historic Parachute Jump. Select boardwalk restaurants and attractions will be open, including B&B Carousell, Deno's Wonder Wheel and Thunderbolt roller coaster. A digital burst ball drop rings in 2018, followed by a Circus Sideshow Fire Spectacular at 1am. (Brooklyn).
The New Year's Eve Fireworks Celebration at Prospect Park's iconic Grand Army Plaza will celebrate its 38th year. For a truly local, free, family-friendly experience, visitors can join Brooklyn Borough President Eric L. Adams, the Prospect Park Alliance and tens of thousands of revelers for the public event. (Brooklyn). 
Celebrating its 20th year, the Time's Up New Year' Eve Bike Ride & Afterparty will reverse direction, beginning at Manhattan's Plaza Hotel at 9:30pm and ending in Brooklyn with a party at the Museum of Reclaimed Urban Space. (Manhattan/Brooklyn). 
NYE 2018 will bring the French electronic music DJ, producer, and recording artist David Guetta to Depot 52 (7 52nd Street, Brooklyn, NY 11232), a converted warehouse space in Sunset Park. The one night only dance music experience 'Light & Life' is for visitors 18+ (Brooklyn).
Popular 90s band Phish will return to Madison Square Garden from December 28 to 31. New Year's Eve attendees are invited to rock into 2018. (Manhattan). 
The 8th Annual New Era Pinstripe Bowl at Yankee Stadium takes place prior to New Year's Eve. Attendees can consider a stay at the historied Opera House Hotel, first built as a performance venue by Broadway producers and designed by the architect of Harlem's Apollo Theater. (Bronx).
More Ideas for Where to Celebrate
From east to west, Midtown hotels will ring in 2018 with grand revelry and guests in lavish attire.
Right in the heart of Times Square, the New York Marriott Marquis will host a five-course dinner, unlimited premium open bar and entertainment at
The View Restaurant & Lounge, with 360-degree views revolving completely every hour overlooking Times Square.
High above the lights of Fifth Avenue, The Peninsula New York's Salon de Ning will be transformed into a chic sky-lit penthouse with the East Terrace enclosed and heated, a performance by UK rock and pop cover band The Chip Shop Boys plus ball drop projection at midnight.
One block west of Times Squaret, The Sanctuary Hotel New York's Haven Rooftop will offer group packages for its heated and tented New Year's Eve party. Guests will enjoy a DJ from 8pm to 2am, a prix -fixe dinner and top shelf open bar.
 A NYC & Company guide to New Year's Eve in Times Square is here; more ideas www.timessquarenyc.org/times-square-new-years-eve/new-years-eve-parties
On Arthur Avenue, Zero Otto Nove, which boasts Salerno-style cooking and is in the 2018 Michelin guide offers a New Year's Eve dinner in the "Little Italy" of the Bronx. The restaurant will not remain open until midnight. (Bronx).
Beginning at 11am on New Year's Eve day, the Bronx Beer Hall will host "Brunch Brunch Brunch" in the heart of the Arthur Avenue market. (Bronx).
The Hilton Garden Inn New York/Staten Island NYE package offers a two-person overnight stay, entry to the glamorous and romantic New Year's Eve Gala at Nicotra's Ballroom (7:30–1am) with buffet breakfast for two inclusive. (Staten Island). EVE Ultra Lounge will host an authentic Albanian American fusion music event to ring in 2018. While Staten Island's Italian influence is well noted, the borough's Albanian American population is under the radar. (Staten Island).
New York City's only casino, Resorts World Casino invites those 21 and older to celebrate NYE at BAR360 with live performance by TKA K7 (a NYC-born freestyle emcee who rose to fame in the 80s and 90s.) Guests can also enjoy its 4,200 slot machines and 1,300 electronic table games. (Queens). 
Modernist, industrial chic Z Hotel in Long Island City, Queens, will offer a stay, plus admission to the "Dueling Pianos" rock and roll sing-along in Cellar Bar with open bar and buffet, for under $100 USD on New Year's Eve. (Queens).
Thai Rock in the Rockaways, Queens, will serve up fine Thai dining, dancing, imbibing and live music from band Leaders of the Shift who will perform "Psychedelic Cosmic Rock N Roll" on New Year's Eve. (Queens). 
New Year's Day & Beyond:
The Coney Island Polar Bear Club New Year's Day Plunge is free with registration and begins at 1pm at the Stillwell Avenue boardwalk entrance. Participants get free admission to the New York Aquarium and a post-dip warm up at Coney Island Brewing Company and Steeplechase Beer Garden. (Brooklyn).
The New York Botanical Garden's Holiday Train Show will be open for visitors until 6 pm on New Year's Eve. Model trains will travel through a miniature landscape of 150+ iconic city structures. This year's version spotlights Midtown Manhattan, with a new Empire State Building, Chrysler Building, General Electric Building and more on view through January 15. (Bronx).
The 2018 Bridgestone NHL Winter Classic®—hockey's highest profile regular-season game—will be held at Citi Field on New Year's Day. January 1, 2018, will mark the first time the game is held in New York City. (Queens).
The NHL Centennial Fan Arena and Stanley Cup at Madison Square Park will be a free fan event December 27–28 in the lead up to the 2018 NHL Winter Classic. It will feature a pop-up rink, a VR Zamboni experience, photo opportunities with the Stanley Cup and more. Additional information here. (Manhattan).
NYC & Company's top New Year's Day activities are available here.
For more information, visit nycgo.com.
See also:
Holidays in New York, The Most Enchanting Time of the Year
Nighttime Stroll of New York City's Holiday Lights
_______________________
© 2017 Travel Features Syndicate, a division of Workstyles, Inc. All rights reserved. Visit goingplacesfarandnear.com,  www.huffingtonpost.com/author/karen-rubin , and travelwritersmagazine.com/TravelFeaturesSyndicate/. Blogging at goingplacesnearandfar.wordpress.com and moralcompasstravel.info. Send comments or questions to [email protected]. Tweet @TravelFeatures. 'Like' us at facebook.com/NewsPhotoFeatures