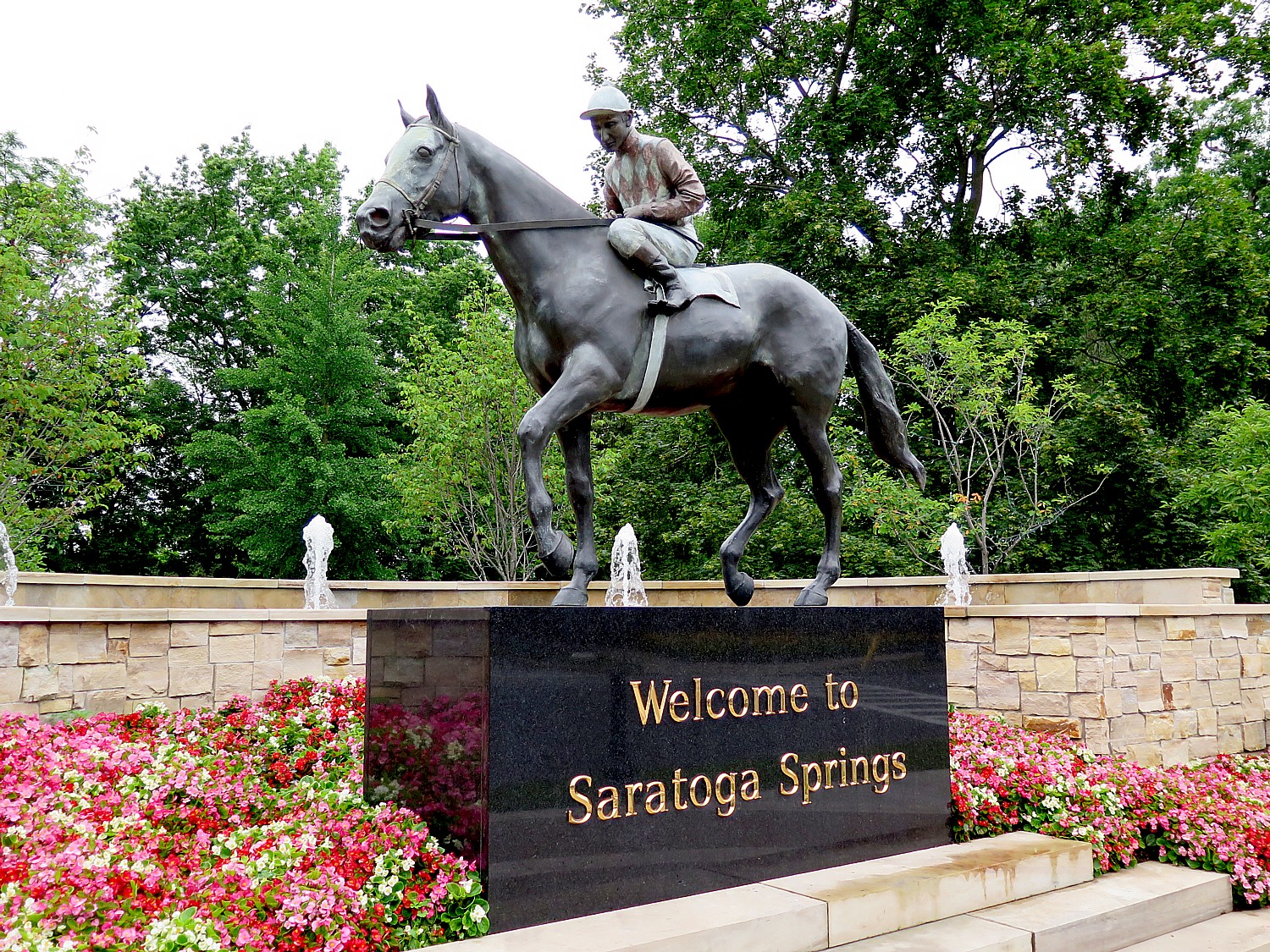 By Karen Rubin, Travel Features Syndicate, goingplacesfarandnear.com
Tucked just above Albany, New York, small-town Saratoga Springs' fortunes have been tied to tourism since forever. Its mineral springs has been drawing visitors since the 14th century, when Native Americans first discovered the healing properties of the springs, and were the first lure to America's earliest tourists. But along the way, the village also developed organized horseracing, which brought the elites, and later on, a rich cultural menu. And all of these come together during the six weeks of summer when racing is underway at the historic track, though Saratoga Springs is very much a four-season destination.
Saratoga Springs seems to have grown up around the Inn at Saratoga, which dates from 1843 and staying here gives you a sense of place. (The Inn at Saratoga, 231 Broadway, Saratoga Springs, NY 12866, 518-583-1890, 800-274-3573, theinnatsaratoga.com.)
It's just a very short walk from the inn down Broadway to the heart of the culturally vibrant community decorated with painted horses (evoking its historic racing tradition) and ballet shoes (a tip of the hat to its cultural heritage) and banners – a stunning streetscape lined with Victorian buildings, where I go the night I arrive. It is late but there are still some live music venues, pubs, pizza places (open til 3 am), and plenty of people out and about.
A marker in front of the historic Adelphi Hotel, which dates from 1877, makes you appreciate all the more the work underway ($30 million worth) to reopen the hotel , which has been closed for five years. It is where the colorful Irish-born prize-fighter,  gambling entrepreneur credited with establishing the Saratoga Race Course , New York State Senator and Tammany Hall enforcer John Morrissey, a regular of the hotel, died in 1878.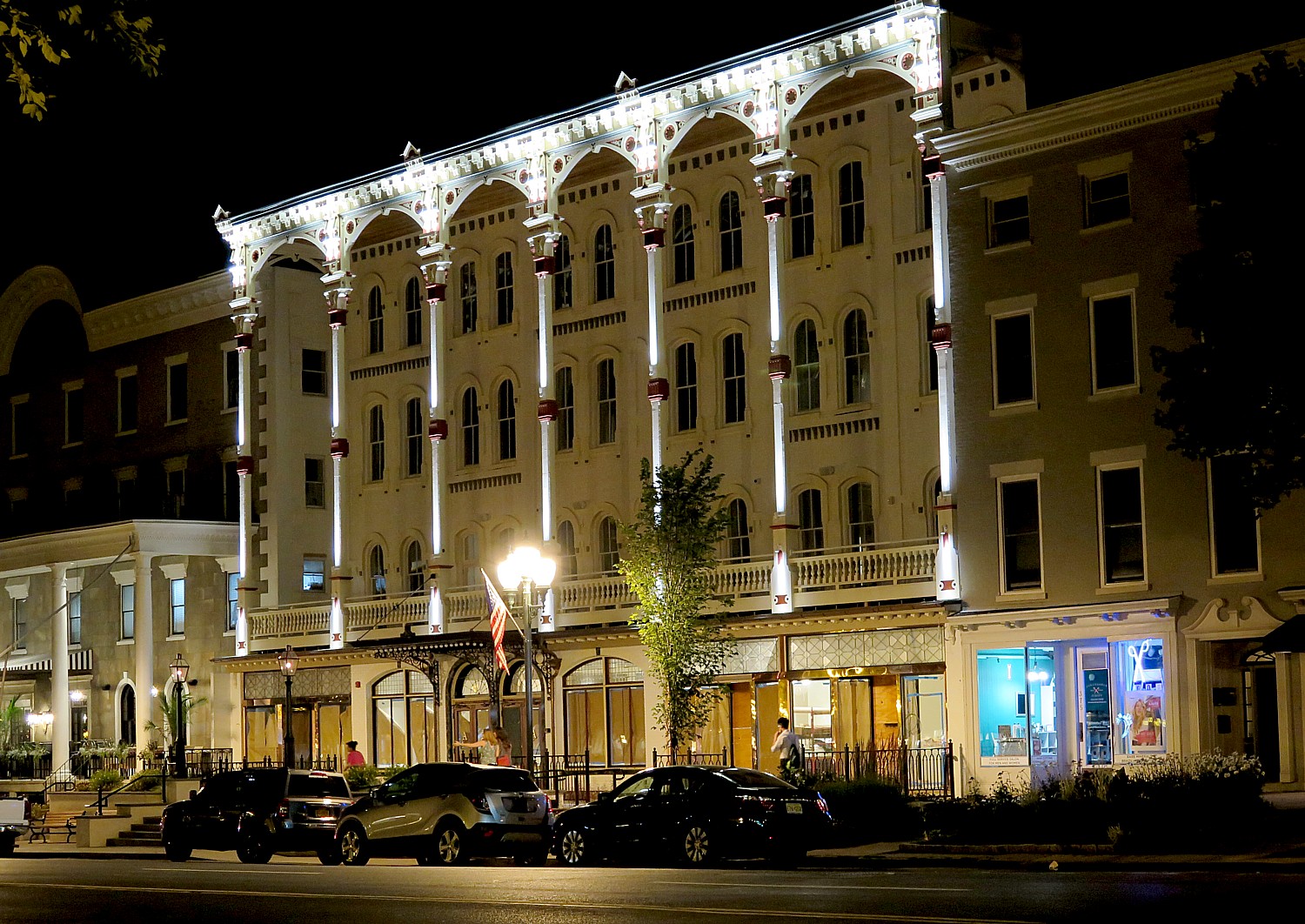 Indeed, the immediate impression is that Saratoga Springs is a combination of Louisville, Kentucky with its strong racing tradition, and Lenox, Massachusetts, with its superlative cultural offerings, with mineral springs and health spa thrown in for good measure.
The next morning, after a delectable breakfast at the inn, I walk through Congress Park, passed the Morrissey Fountain and the Casino, the gaming house for men which Morrissey built (now home to the Saratoga Springs History Museum) to Union Street, where Skidmore College was once located (today there is the Empire College and absolutely stunning Victorian houses, several of which are bed-and-breakfast inns), to Saratoga's historic racetrack. Passing by for the moment the National Museum of Racing, I stroll over to the track where riders are finishing up their morning workouts. The six-week racing season will begin in just a couple of weeks (July 21 this year), but there is already harness racing and polo underway.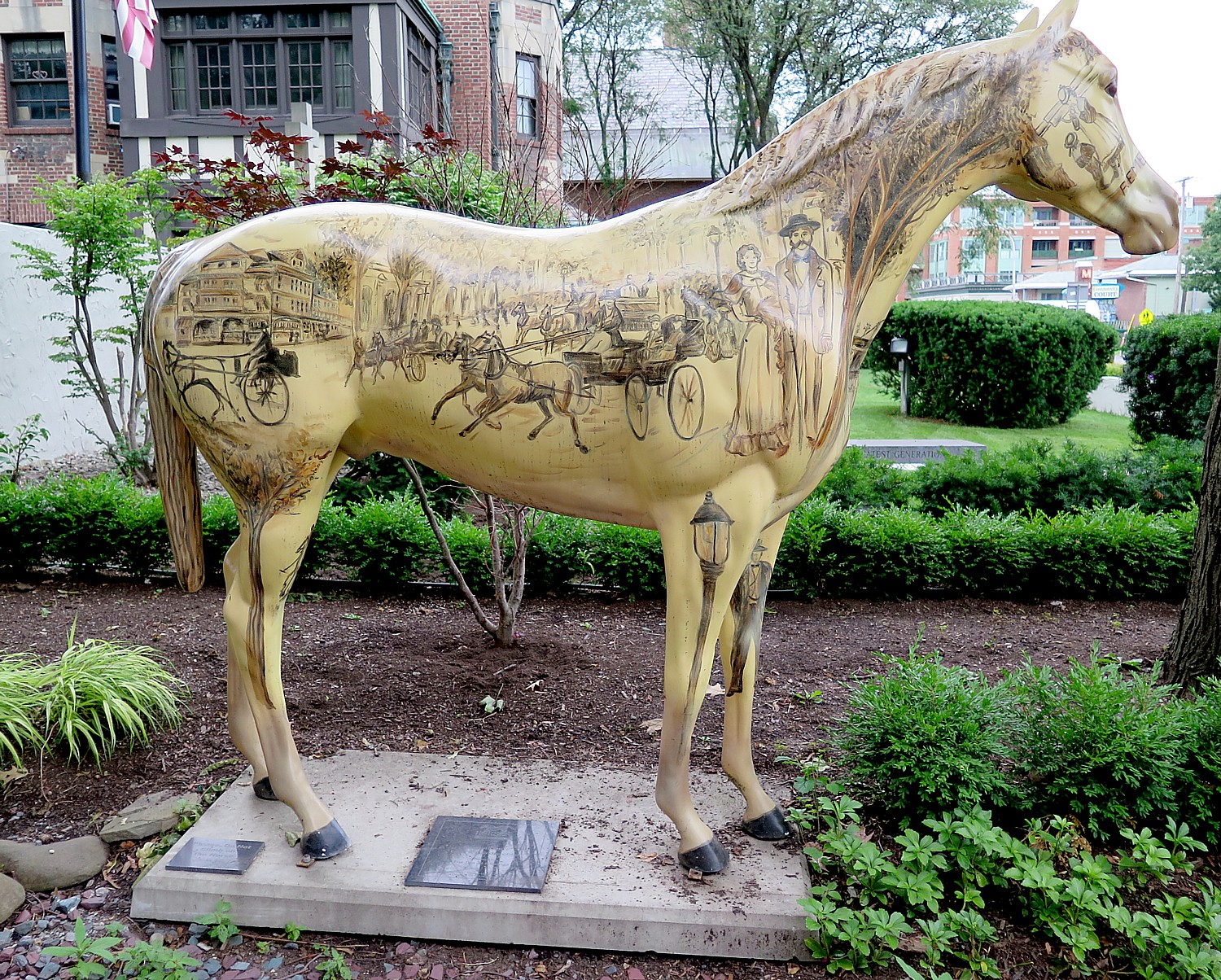 Thoroughbred racing did not actually begin in Saratoga Springs – the legacy heralds back to colonial days, 1665, with the establishment of the Newmarket course in Salisbury, New York, a section of what is now known as the Hempstead Plains of Long Island (attractive because it was flat), in the Westbury/East Garden City section of Nassau County. (Today, Belmont Park, the third leg of the prestigious Triple Crown races, is close to where the original track would have been. As I subsequently learn at the National Museum of Racing, August Belmont originally owned, Man o'War, one of the most famous horses in all of racing, who is heralded at the museum.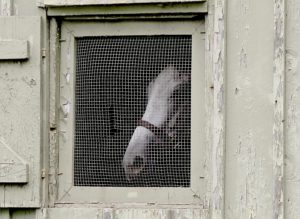 The Saratoga Race Course in Saratoga Springs, one of the most famous horseracing tracks in the world, boasts being America's oldest sporting venue of any kind. In 1863, the former undefeated bare-knuckle boxing champion John Morrissey staged the first organized thoroughbred meeting here at an old trotting course. In 1864, the racetrack hosted the Travers Stakes, named for William Travers, making it the oldest major thoroughbred horse race in America.
The racetrack grew to prominence for hosting The Travers, nicknamed the Midsummer Derby, which brings together the greatest three-year-old horses to the race course to compete for the $1.25 million purse, and the track enjoyed prosperity, expanding in 1891-92. Millionaires moved in, including the DuPonts and the Whitneys.
By 1890, there were 314 tracks operating in the United States. And in 1893, there was the Great Panic that led to an economic depression on the scale of the 1930s. The Saratoga race course was forced to close in 1896 because of financial hardship.
But the track regained renown with the dramatic match-up between Man o' War and appropriately named Upset in the 1919 Sanford Stakes, in which Man o' War suffered his only career defeat (Man o' War won the 1920 Travers).  .
When Triple Crown victor Gallant Fox was defeated by a horse (Jim Dandy) with 100-1 odds in 1930, Saratoga became known by an ominous nickname "The Graveyard of Champions."
Saratoga has drawn the top names in thoroughbred racing – Secretariat, Seattle Slew, Affirmed, Rachel Alexandra, Curlin, Gallant Fox, the mighty Man o' War, and American Pharoah.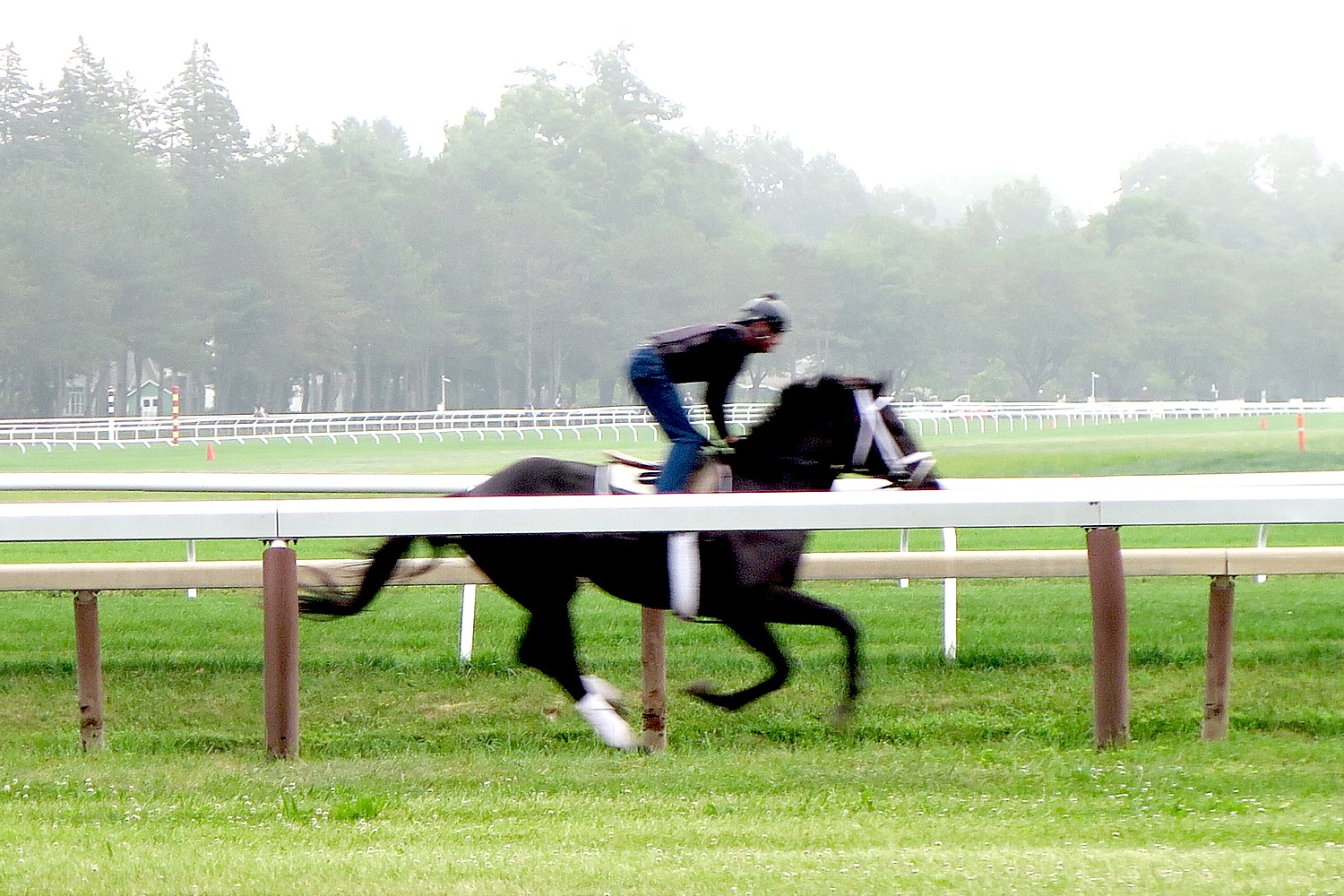 One of the delightful aspects of the Saratoga race course is that horses walk right through the crowd, on a white-fenced path, to get to the paddock for their races so you get to see them up close. (I also find that you can come out around 5:30 am, and watch the horses being exercised from outside the fence.)
The course is stunning – with architectural majesty on par with Churchill Downs in Louisville, Kentucky – and it is interesting that it is here, rather than at one of the Triple Crown venues, that the Hall of Fame for thoroughbred horsing racing is located, honoring the most notable horses, jockeys, owners and trainers.
(Saratoga Race Course, 267 Union Avenue, Saratoga Springs, NY 12866; info about upcoming races at nyra.com.)
National Museum of Racing and Hall of Fame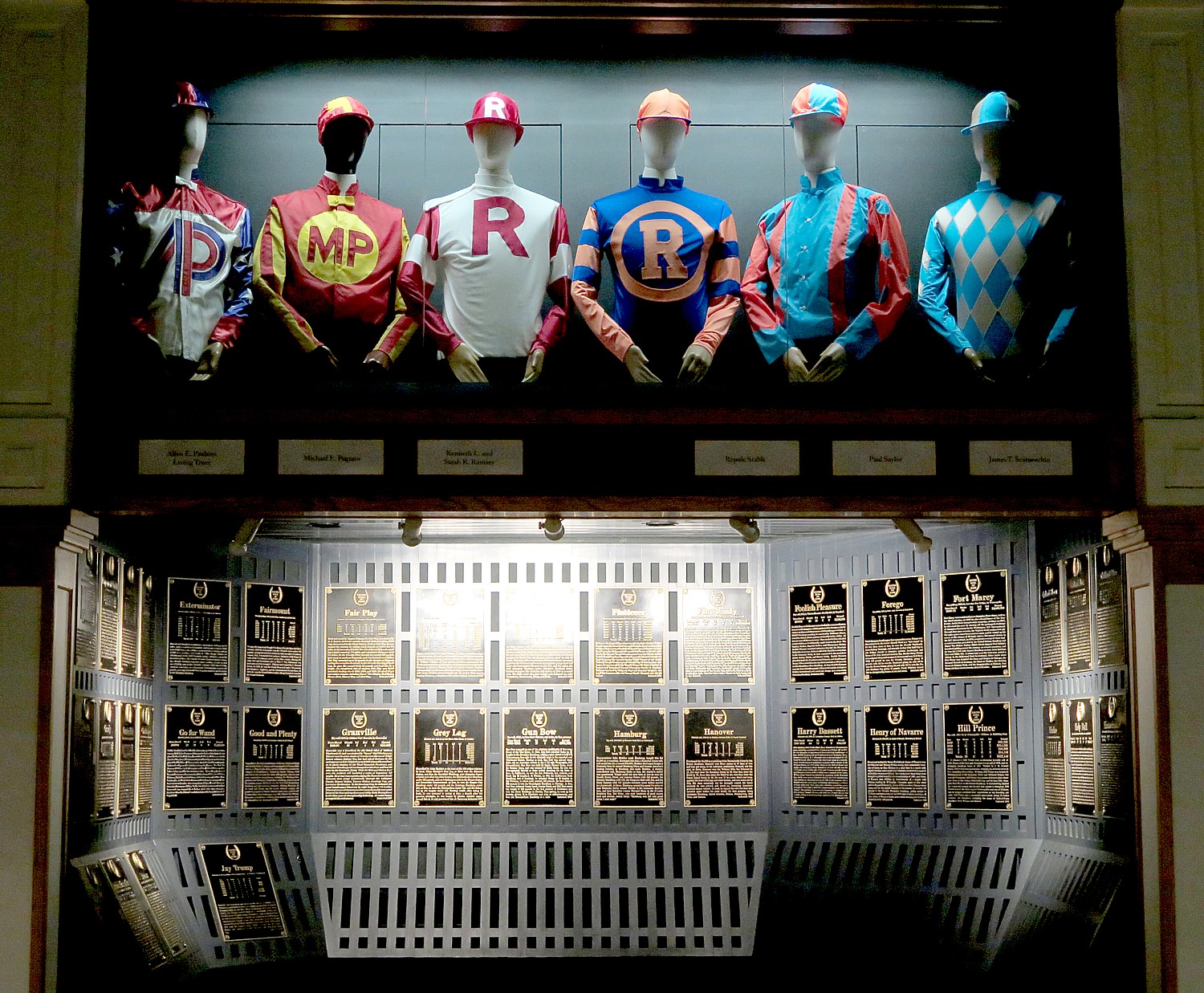 Even if you are not particularly engaged in horse racing (and especially so), you will be fascinated to tour the National Museum of Racing and Hall of Fame, which opened in 1950 (located directly across the boulevard from the Saratoga Race Course) and has been expanded and improved since. You see in paintings, documents, artifacts, that show how engrained horse racing is in American culture, America's first major organized sport going back to colonial times. Early presidents including George Washington, Thomas Jefferson, James Madison up through Ulysses S. Grant were avid race-goers. Andrew Jackson's passion for horse racing and gambling was well known and he reputedly once fought a duel over a wager; Jackson also bred racehorses at the Hermitage and operated a racing stable from the White House during his presidency.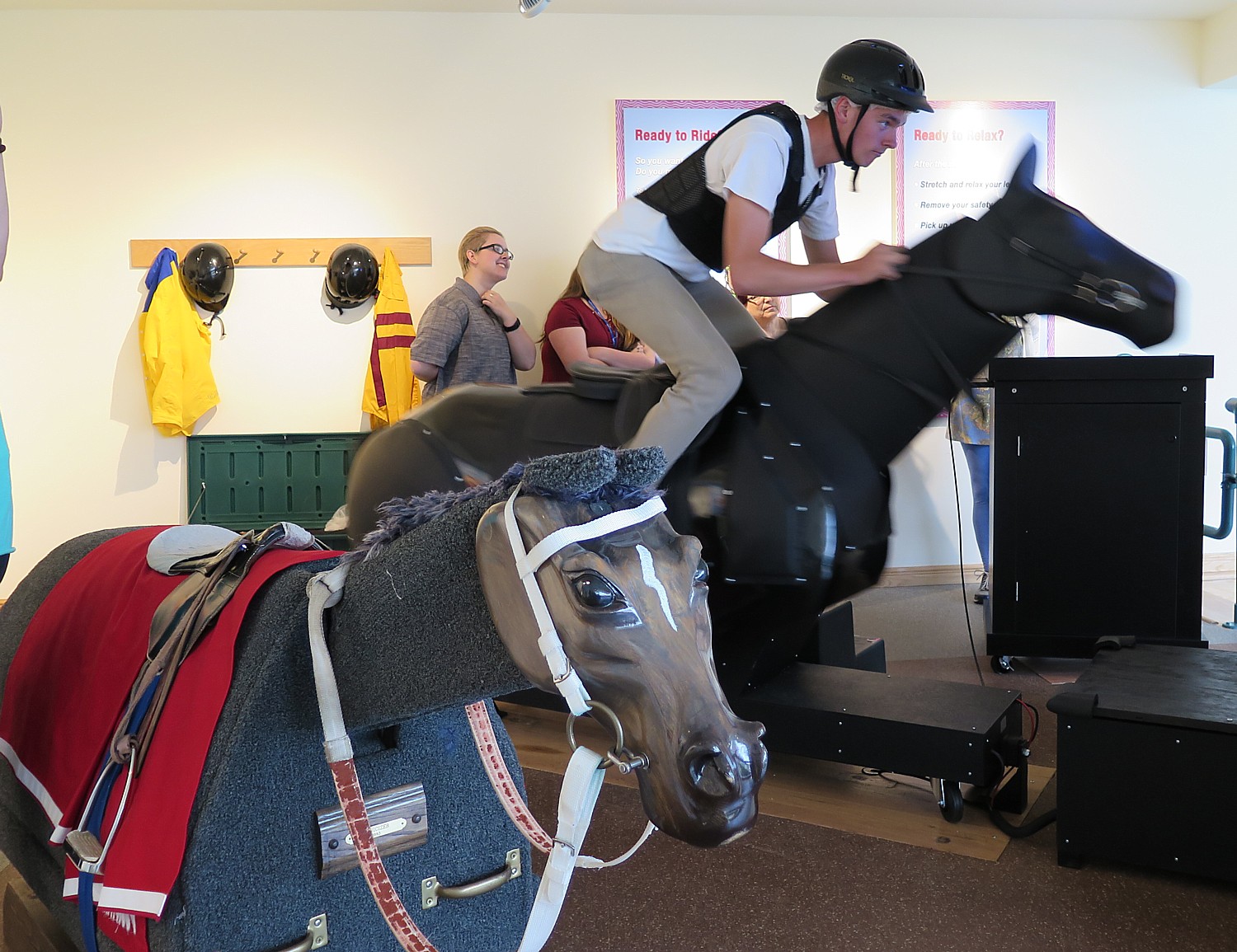 You get to see the lineage of the hall of fame horses (they all trace back to just a couple of horses). You can even try your hand on a racing simulator – a mechanical horse synchronized to move with jockey cam videos, so you experience a race from the jockey's point of view, racing for the finish (this is actually much harder than you would think, and some riding experience is necessary). Horse racing is visually stunning, as much as it is dramatic, and this comes through in the exhibits.
The National Museum of Racing and Hall of Fame's honorees include horses such as Man o' War (1957), Seabiscuit (1958) and jockeys like Willie Shoemaker (1958), and you can also watch videos of the Hall of Famers. On view this year is a special exhibit for Man o' War at 100 (through 2018).  The museum also hosts Oklahoma training track tours from June-October; reservations required. (191 Union Avenue, 518-584-0400, www.racingmuseum.org)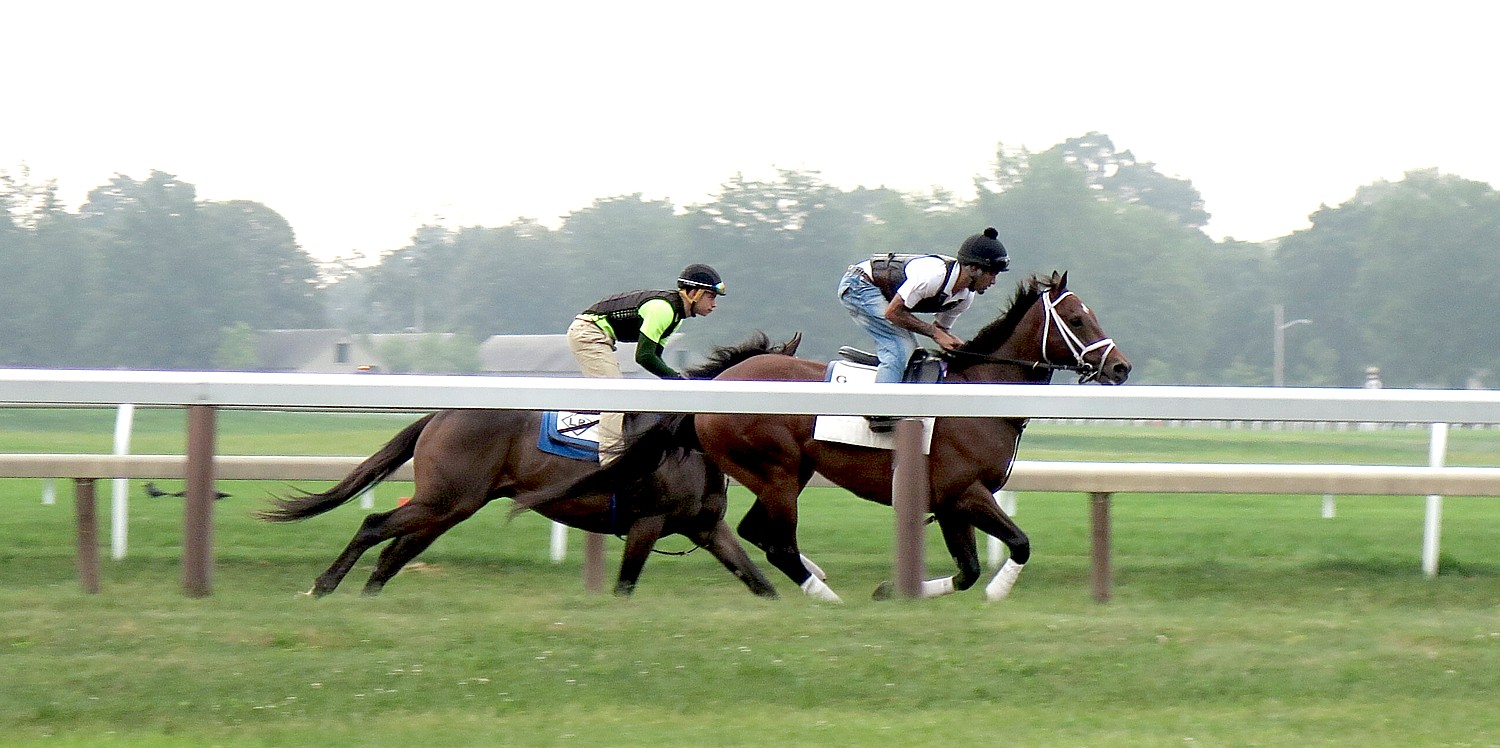 While thoroughbred racing had not yet started this season, harness racing and polo matches were already underway.
Saratoga Polo Matches are held every Wednesday, Friday, and Sunday night starting at 5:30 pm during the Saratoga Polo season, which runs from July 10 to Labor Day. Tickets may be purchased at the gate beginning at 4 pm the day of the match. Casual chic is the recommended attire at the highly social polo match gatherings. (Saratoga Polo Association, 2 Bloomfield Road, Greenfield Center, NY 12833, saratogapolo.com)
For more information or to help plan your visit, Saratoga Convention & Tourism Bureau, 60 Railroad Place, 855-424-6073, 518-584-1531, https://discoversaratoga.org/. 
Also, Saratoga Springs Heritage Area Visitor Center, 297 Broadway
Saratoga Springs, NY 12866, 518-587-3241, Email: [email protected],  www.saratogaspringsvisitorcenter.com
See next:
Saratoga Springs is Firmly En Pointe as Center for Dance, Culture
See also:
Historic Inn at Saratoga Captures Sense of Place, Gracious Victorian Style 
____________________
© 2017 Travel Features Syndicate, a division of Workstyles, Inc. All rights reserved. Visit goingplacesfarandnear.com,  www.huffingtonpost.com/author/karen-rubin , and travelwritersmagazine.com/TravelFeaturesSyndicate/. Blogging at goingplacesnearandfar.wordpress.com and moralcompasstravel.info. Send comments or questions to [email protected]. Tweet @TravelFeatures. 'Like' us at facebook.com/NewsPhotoFeatures