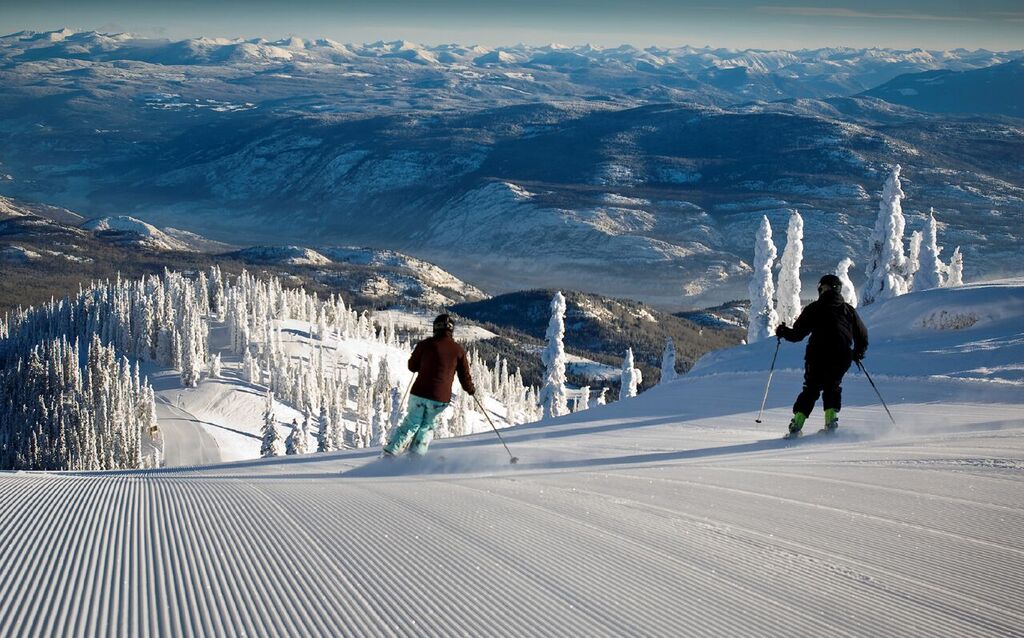 By Karen Rubin, Travel Features Syndicate, goingplacesfarandnear.com
Increasingly, the world is skiers' oyster with more and more people venturing to Europe, Asia and Australia for an entirely different downhill experience.
The consolidation of the mega-resort companies – Vail Resorts and Aspen/KSL – and their acquisitions of resorts spanning the nation and even the world gives new incentives for season-pass holders to go further afield from their "local" or familiar mountain, even "shopping" for where the best snow may be or novel activities or amenities. This makes the services of a travel agent with particular expertise in mountain resorts to assist with the logistics (air, car rental, lodging, even rentals, etc.) more in demand. Vail Resorts' Epic Pass, for example, provides unlimited access to Whistler Blackcomb in British Columbia and Parisher in Australia (for summer 2018), plus limited access to 30 resorts in Europe; meanwhile, Vail Resorts' acquisition of Stowe Vermont, its first in the Northeast, gives passholders greater incentive to spread their wings in pursuit of new places for an alpine experience.
SkiCom, a travel agency/broker specializing in skiing and mountain resorts, brings that expertise cultivated over 50 years,  especially when venturing to more off-the-beaten track, even exotic or remote  destinations, out of your comfort zone, where help with lodgings, transportation, and non-ski or après-ski activities brings extra value.
"We are continuing to see a trend of people buying their Epic Pass early to take advantage of early-booking discounts and then picking their destinations and making travel plans later," says Dan Sherman, chief marketing officer for Ski.com. "In some cases, Epic Pass holders will even purchase plane tickets to Denver, which locks in their dates, but they wait until closer in do decide on their destination. As the consolidation of major ski resorts continues, we expect to see new pass products hit the market, which could affect where and how often destination skiers travel to the mountains." Ski.com sells the Epic Pass as well as the Salt Lake Super Pass, which are often-times cheaper than paying the day rate at the ticket window. A Mountain Vacation Specialist can help determine this when booking a package for travelers.
The company reports that Japan is becoming a highly sought-after ski destination, particularly for those on the hunt for powder who also enjoy the cultural experiences these resorts offer. Europe is also in higher demand this year, particularly for those looking to capitalize on airfare deals and also take advantage of the strong dollar against the Euro.
Ski.com just added additional Japanese locations to the inventory, one of nearly a dozen countries the company books for traveling skiers. Also, a recent partnership with Club Med offers skiers all-inclusive travel options in the European Alps.
Club Med now has 20 resorts in the French and Italian Alps (and just announced it will open its first in Canada, in Quebec's Le Massif de Charlevoix ski region in 2020).
"People know us for warm weather properties, but what is different about Club Med's ski resorts is that the vacation is truly all-inclusive: flights (aboard commercial airlines, not charter), transfers, accommodations, food and beverage, lift tickets, lessons, activities, snowshoeing kids programs, kids clubs (also inclusive of beginner, intermediate and advanced ski lessons) – the only thing not included are the rentals. Every property has something different" says Katie Riguzzi, of Source by Katie, representing Club Med at a Ski.com media event.
She noted the world's flagship ski destinations are seeing a stronger increase in visitors from around the world. For instance, guests from the U.S., Canada and Brazil are booking more ski vacations in the Alps.  They are also becoming more interested in Asian ski destinations. These guests are traveling for the different experiences each destination can provide: Champagne powder in Japan, chalet atmosphere in France, cuisine in Italy, etc.
"The international appeal for ski is very evident at Club Med resorts, and the resorts are properly prepared to welcome all guests. Club Med employs staff members from all over the world to break down language barriers and they are equipped to provide top-of-the-line accommodations, concierge-level services and authentic culinary experiences that vary by region to highlight local flavors, but also adapt to the clients' customs and comforts. Club Med continues to grow its ski offering in Europe, Asia and now North America, providing plenty of unique bucket-list destinations."
The rising demand for all-inclusive experiences has resulted in Ski.com expanding its guided trip program as well as partnering with Club Med to offer trips to Club Med ski destinations in Europe. Ski.com offers 5 guided trips this winter to Japan and to the Powder Highway in Canada. Ski.com's demand for its Top Resorts remains high but the company is also seeing increased demand this year for Europe in general and also powder-themed vacations like Powder Highway and hell ski trips.
Guided Trips for the 2017-18 season include:
Hokkaido, Japan: January 13-29, 2018 & January 27-Febuary 3, 2018. Enjoy 6 days of guided skiing in or around Niseko (wherever the snowfall is most abundant), as well as 7 nights lodging, breakfast and more. More details here.
Canada's Powder Highway I: Red Mountain + Whitewater, British Columbia
February 25-March 4, 2018: Located on the infamous "Powder Highway," this guided trip includes 3 days of guided skiing at Red Mountain and 3 days of guided skiing at Whitewater with options to add cat skiing as well. Lodging at each location as well as transportation and reception dinners included. More details here.
Canada's Powder Highway II: Panorama, Kicking Horse & Revelstoke, March 3-10, 2017: Explore some of Canada's best powder and check heli-skiing off your bucket list with this guided trip to Panorama, Kicking Horse and Revelstoke. The trip includes 7 nights of lodging, 6 days of guided skiing, option to add hell-skiing as well as daily breakfast, après ski, transportation and more. More details here.
Off the Beaten Path: 7 Under-the-Radar Ski Resorts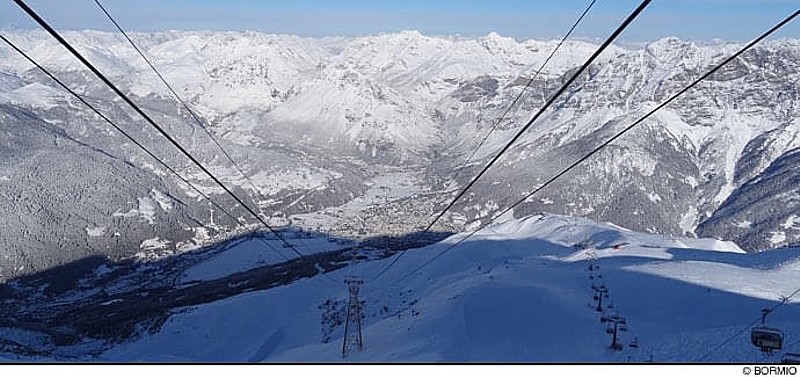 Ski.com's best-selling resorts include Vail, Aspen/Snowmass, Breckenridge, Deer Valley Resort, Beaver Creek, Steamboat Springs, Park City, Jackson Hole, Telluride, Whistler/Blackcomb (CAN), Zermatt (Switzerland), Chamonix (France).
But while these are the best-sellers, Ski.com is also showcasing resorts that are off-the-beaten path.
"Skip the lift lines this winter and head off the beaten path. Resorts that take a little longer to get to, often reward skiers and riders with fewer crowds, untracked powder and down-to-earth mountain towns that make you feel at home," says Sherman.
Taos, New Mexico: "Taos is one of those places where you step back into an era when skiing was simple," says Ski.com Mountain Vacation Expert Bryan Donnelly. Rising out of the Northern New Mexico desert, the town and resort are in the middle of nowhere – part of the ski area's charm. Taos resides in the famed Sangre de Cristo mountain range at an altitude of 8,000-plus feet. The high elevation, combined with New Mexico's arid climate yields bone-dry champagne powder. As a cultural center comprised of Native American, Spanish, and Anglo tradition, a ski trip to Taos is like going to a faraway land. On your way to the resort, you'll notice adobe buildings, art galleries and a Native American Pueblo. The resort matches what the town's culture has to offer with every kind of terrain imaginable at Taos Ski Valley, "from wide open bowls and long groomers to crazy cliffs, chutes and some of the steepest terrain this side of Wyoming," says Donnelly.
Grand Targhee, Wyoming: Only 42 miles from Jackson Hole, Wyoming and with stunning views of the Tetons, Grand Targhee is likely a resort you've likely never been to, but one that should be on your radar. Only 12 miles from the closest town, Driggs, Grand Targhee retains the laid-back, grass-roots vibe of Wyoming and Idaho country. The resort receives a whopping 500 inches of snow annually, but this hidden gem rarely sees crowds or extensive lift lines. With a quaint base village, live music at the local bar, and no high-rise condos to block the vistas, Targhee is a must-visit for skiers looking for private powder. Combine Targhee with nearby resorts Jackson, Sun Valley, Big Sky and those near Salt Lake City for an ultimate road trip.
Red Mountain, British Columbia: For amazing skiing and 3-bedroom condos with private hot tubs on the cheap, Red Mountain is the affordable luxury resort you've been dreaming of but maybe never heard of. The ski area is considered by some as one of the last great undiscovered resorts. Located in the low-key town of Rossland, B.C., Red Mountain is two hours from Spokane International Airport.  Since its beginning back in 1896, Red Mountain has retained the charm on which its reputation was built. The resort was recently put up for crowd-funding, with the slogan "fight the man, own the mountain." This anti-establishment (going against the grain of recent mergers) mentality can be felt at the laid-back resort. With terrain for all abilities, from wide-open groomers to steep tree skiing, Red Mountain offers up something for everyone. Take advantage of the Canadian exchange rate for additional savings and put this resort on your bucket list.
Schweitzer, Idaho: Nestled in Northwest Idaho 12 miles from Sandpoint and less than two hours from the Spokane, Washington airport you'll find down-to-earth Schweitzer Mountain Resort. This rustic, quaint ski area is considered a hidden gem because you won't have to fight crowds or waste your ski vacation in lift lines, and also, because there are 3,300 acres of skiable terrain and a consistent 300 inches of snow annually. Schweitzer has a wide variety of terrain options for all level of skiers, and the snowmaking capability to cover all their intermediate and beginner trails if by chance there's a low snow year. Plus, the views atop the resort of Lake Pend Oreille aren't too shabby either. As a bonus, if you fly Alaskan airlines to get there, you can ski for free the day of your flight.
Sun Valley, Idaho: Sun Valley started as a playground for European nobility and Hollywood stars in 1936, when it opened the world's first chairlift. Today it is home to a handful of Olympians, yet remains under the radar. Bright, sunny days with comfortable temperatures combined with long, wide-open groomed runs and awesome scenery are the many reasons to add Sun Valley to your bucket list of ski resorts. The resort offers a laid-back atmosphere with the highest standards of service as well as over 70 runs, a 3,400-foot vertical drop and more uphill capacity, per skier, than any other ski area. "The best part about Sun Valley," says Dan Sherman, " is that you can still drive to and park at the base of the mountain for free. You'll never have worry about standing in lift lines, not even on a powder day." Characteristics you'd be hard-pressed to find at the majority of North American ski resorts.
Whitefish, Montana: Minimal crowds, stunning views, great nachos, and that laid-back Montana vibe make Whitefish a hidden gem to add to your vacation bucket list. Skiers used to Colorado and Utah crowds will feel as if they have their own private mountain. On a clear day, the resort's notorious "snow ghosts" or pine trees coated in fog and ice, create great photo opportunities, as does the view of the surrounding mountains (Whitefish is located t the northern most end of Montana near Glacier National Park) and lake. The friendly, low-key town offers a slew of accommodations for all budgets, as well as local bars with character to wet your whistle. "Whitefish has a feeling of exclusivity," says Dan Sherman, "like it's your own hidden treasure that you don't want anyone else to ever discover."
Bormio, Italy: Bormio is the perfect ski vacation for those looking to get away from it all. The remote hamlet is located in the Italian province of Sondrio, near the Swiss border. Due to its remote location, Bormio has very few crowds, which make the ski resort's spacious, woodland slopes that much more enjoyable. As site of the 2005 Alpine World Championships, Bormio boasts world-class facilities. The historic village exudes ancient charm and provides visitors with plenty of quaint, reasonably priced accommodation options. Since Roman times, Bormio has also been known for its relaxing thermal baths. On-mountain, intermediates will love the wide-open and moderately pitched slopes. Terrain park enthusiasts will love the superpipe and slopestyle course, while a beginner park ensures novices learn in a safe manner.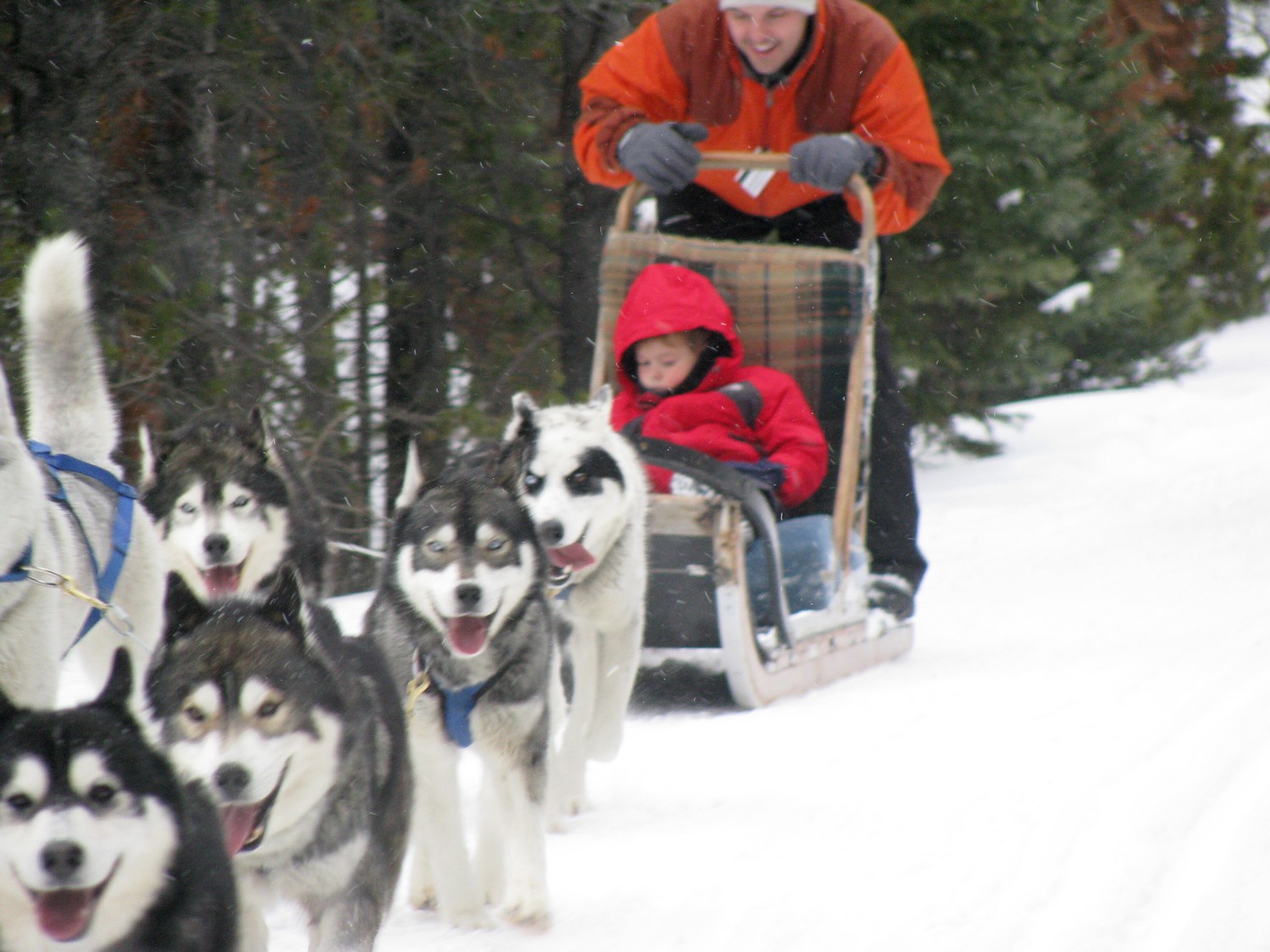 Another benefit of using a ski specialist to help coordinate a long-distance vacation is mitigating the cost. With the rising cost of skiing, "people want to make sure they're receiving more value for the higher cost," Sherman says.
"This is where Ski.com can help. In addition for being able to hunt for the best price, we really excel by matching people with the vacation components that are right for them. Also, not too long ago, all you needed for a successful ski vacation was a hotel, a chairlift and a bar. Now, resorts offer world-class amenities, spas, dining, improved family and ski school facilities and additional on- and off-mountain activities."
Ski.com is one of the largest providers of mountain vacation packages in North America, with relationships with more than 120 destinations worldwide and over 4,000 properties. The company has booked travel for more than one million skiers and riders over the course of almost 50 years. The company is a one-stop shop for custom ski vacation packages that can include everything from discounted lift tickets, lodging, flights, equipment rental, ground transfers, lessons and off-mountain activities (such as dogsledding or nordic skiing).
Visit Ski.com (you can do an on-line chat with a specialist) or call 800-908-5000 or 970-429-3099.
_______________________
© 2017 Travel Features Syndicate, a division of Workstyles, Inc. All rights reserved. Visit goingplacesfarandnear.com,  www.huffingtonpost.com/author/karen-rubin , and travelwritersmagazine.com/TravelFeaturesSyndicate/. Blogging at goingplacesnearandfar.wordpress.com and moralcompasstravel.info. Send comments or questions to [email protected]. Tweet @TravelFeatures. 'Like' us at facebook.com/NewsPhotoFeatures