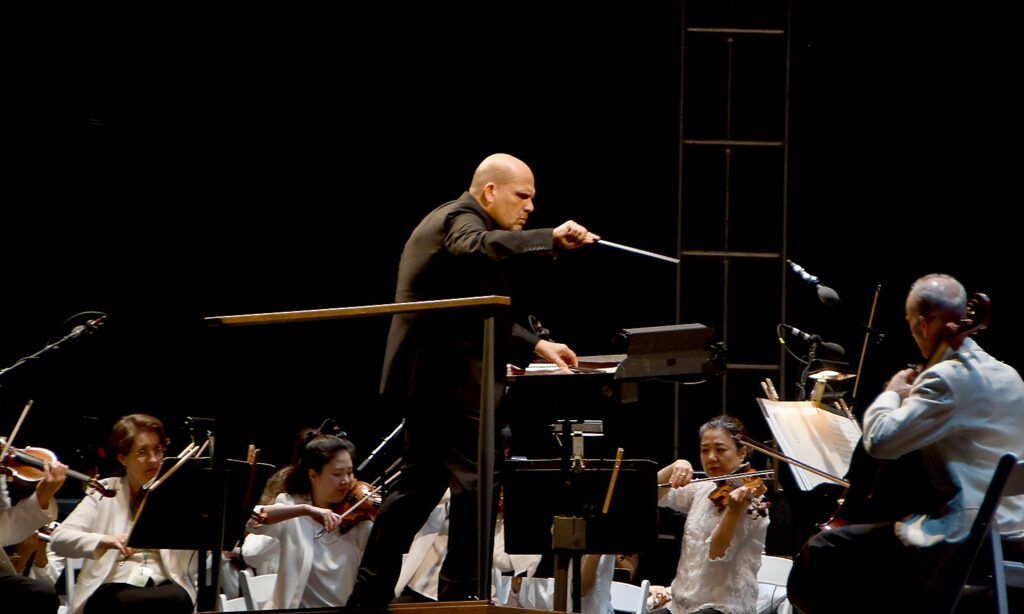 By Karen Rubin, Travel Features Syndicate, goingplacesfarandnear.com
The New York Philharmonic's 2019 Concerts in the Parks, Presented by Didi and Oscar Schafer, provided a stunning introduction to conductor Jaap van Zweden, completing his first season as the Philharmonic's Music Director, leading the orchestra in a program of Rossini's Overture to "La gazza ladra" (The Thieving Magpie); Copland's "Hoe-Down," from Rodeo; and Rachmaninoff's Symphony No. 2 in E Minor, Op. 27. The concert also featured astonishing compositions by two 12-year olds in the Philharmonic's Very Young Composers (VYC) program, and their opportunity to hear their works performed by the full symphony orchestra in front of 50,000 people in Central Park and thousands more in concerts in Van Cortlandt Park, Bronx, Cunningham Park, Queens; and Prospect Park, Brooklyn. (For the schedule, see www.nyphil.org.)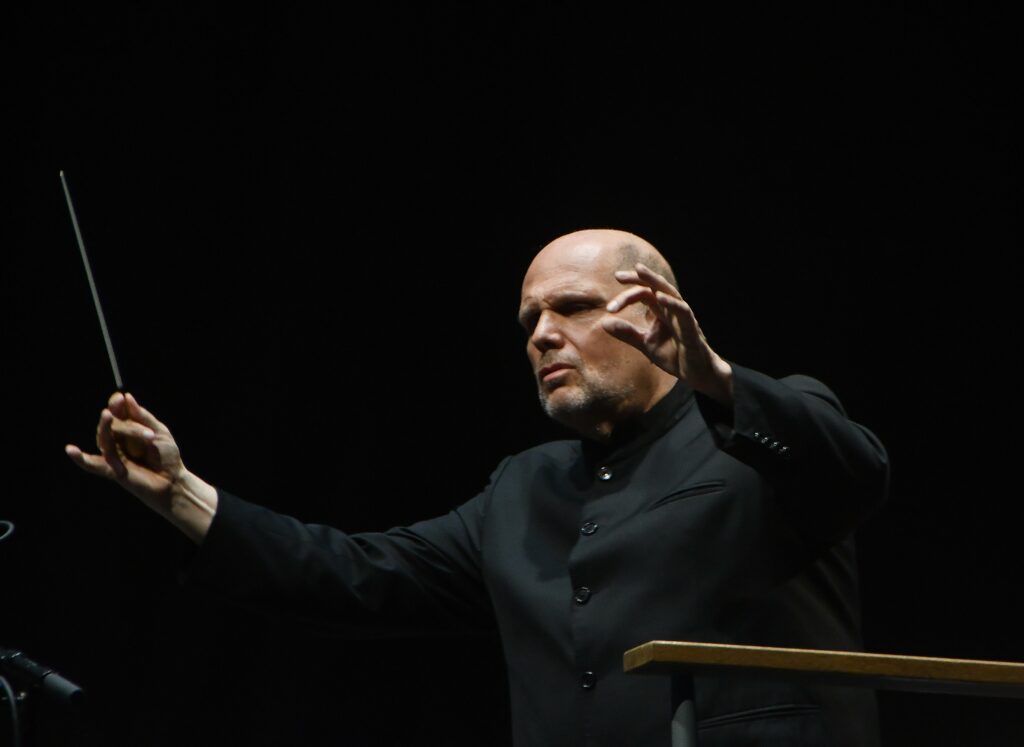 In the 54 years that the New York Philharmonic has offered the Summer Concerts in the Parks (for the past 13 years, the series has been presented by Didi and Oscar Schafer), some 15 million people have enjoyed "priceless music absolutely free, under the stars" and with fireworks, no less. It is a vast communal picnic with music the food of love. Play on.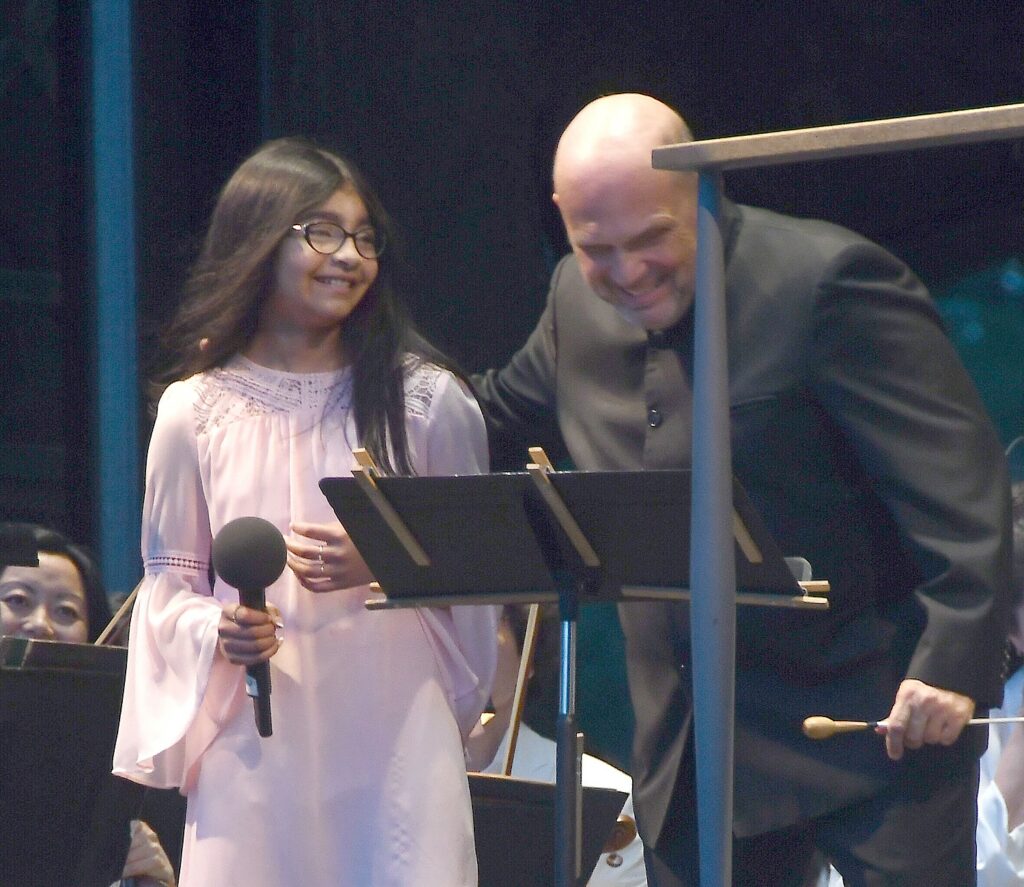 This is the second year that the concert has also showcased original compositions of its Very Young Composers – a program that was begun 20 years ago to give children an opportunity to learn about music in an after-school program in New York's public schools, with the best of them being performed by members of the Philharmonic, and the very, very best by the full orchestra. There are some 200 students enrolled in schools all over the city; the Philharmonic also partners with schools around the country and the world to offer similar programs. (The director of Education and Community Outreach, Gary Padmore was on his way to Shanghai.)
Nilomi Weerakkody, a 12-year old who is a sixth grader at the Dalton School, composed "Soundscape for Orchestra," turning the sounds of nature into a symphonic composition.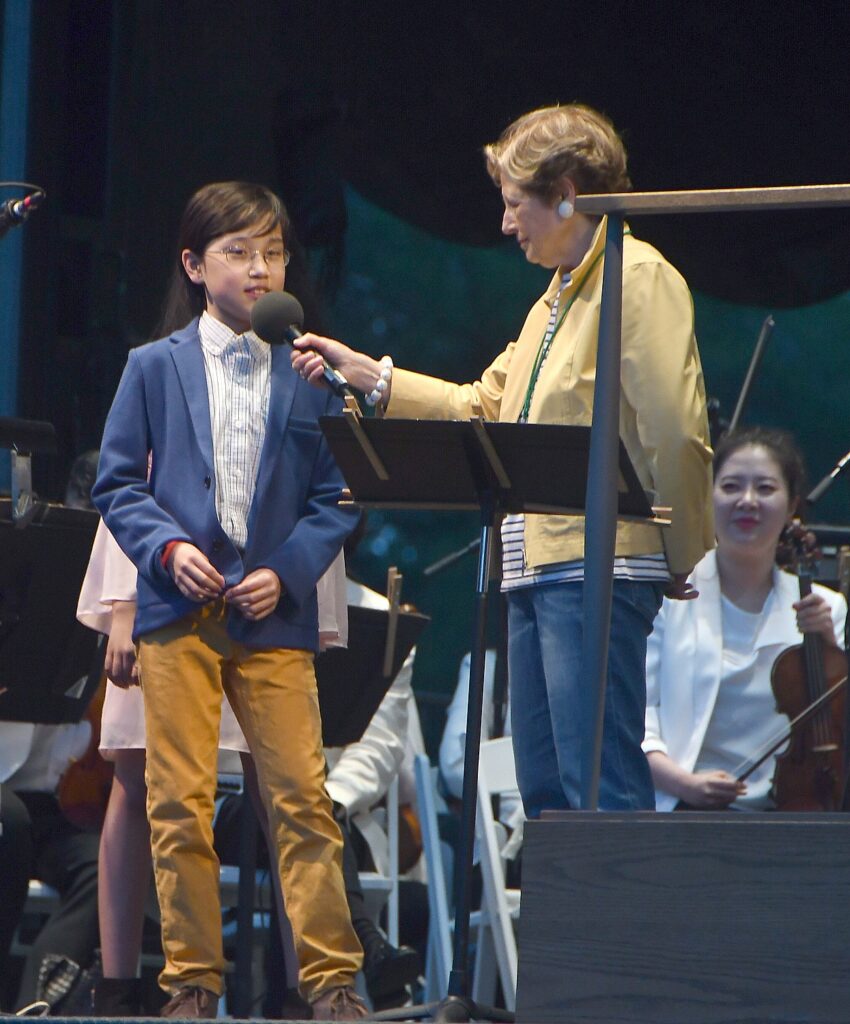 For "Ociantrose," Mack Scocca-Ho, a 12-year old who has been composing since he was 3, created an imaginary city, Ociantrose, the capital of Myanolar. His composition celebrates Ociantrose's distinctive identity, a bustling city where order is not imposed by the government but arises from the residents. The musical themes suggest "the variety of people and the harmony emerging form independence."
The Philharmonic is raising money to subsidize its education programs – with a challenge that if it raises $400,000 by August 31, a donor will match with $200,000 (go to www.nyphil.org).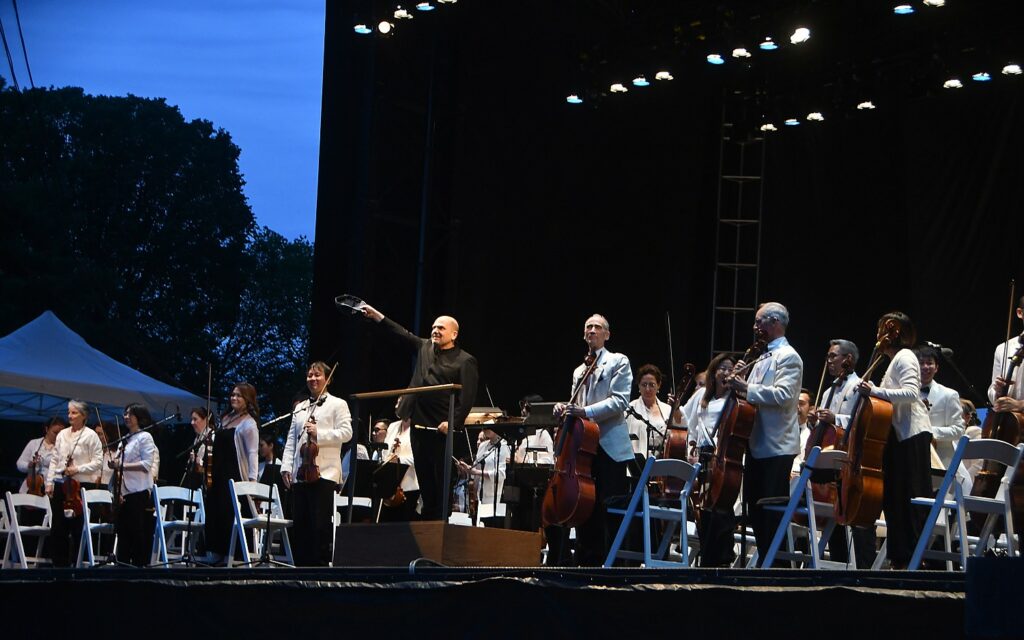 Next season will showcase "Project 19," marking the centennial of the 19th amendment with new works by 19 female composers – the largest commissioning program of women ever undertaken by an orchestra, said Deborah Borda, the New York Philharmonic's President and Chief Executive Officer. Also, "Mahler's New York" honors New York's past through two of his symphonies with an examination of the composer-conductor's time in the city. The "hotspots" festival focuses on three "new" music centers – Berlin, Reykjavik and New York.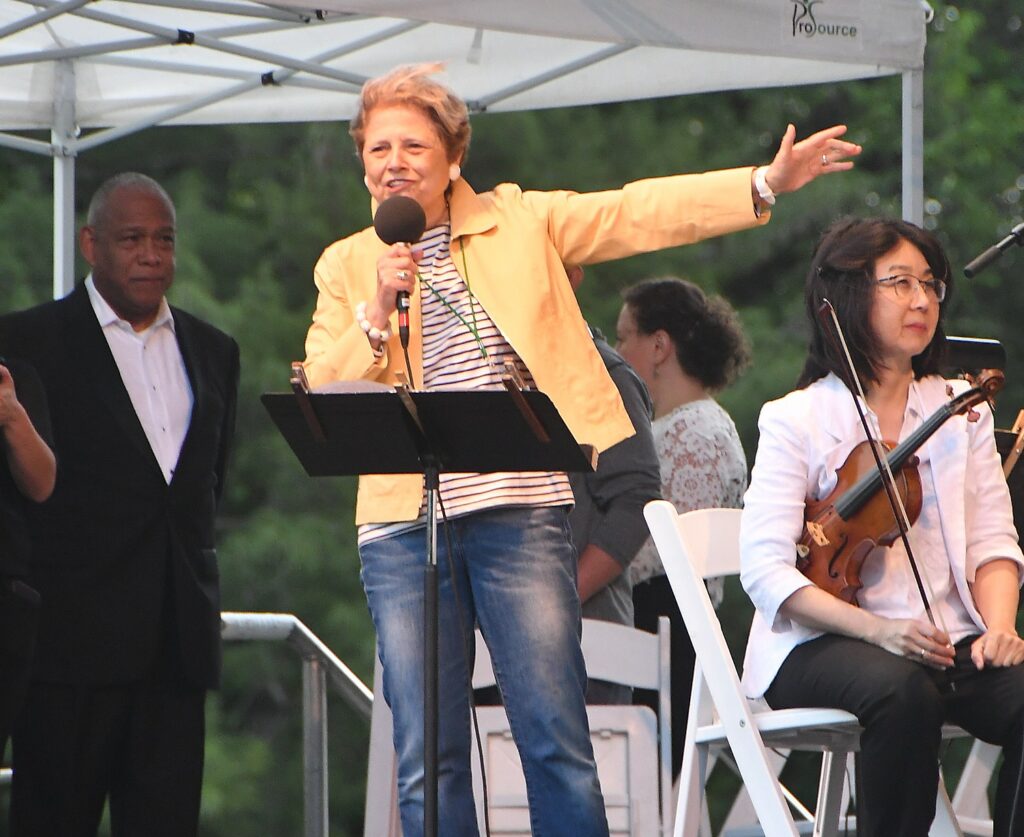 "New York is more than the Philharmonic's home," Borda writes. "This city is in our blood and its high standards fuel our planning and performances."
Here are highlights from this year's Summer in the Parks concerts: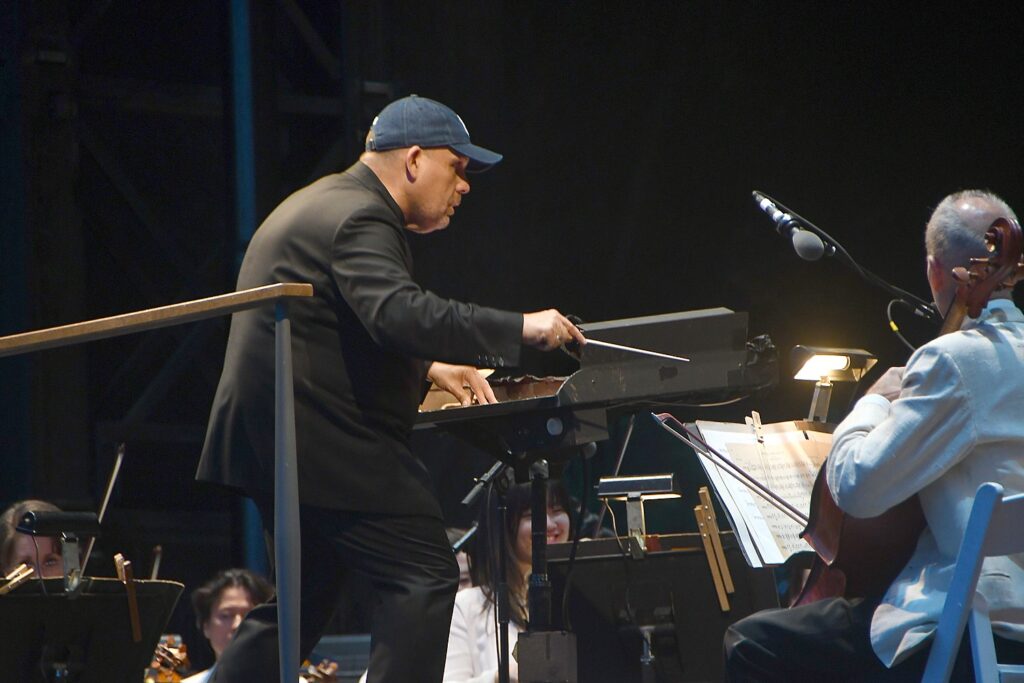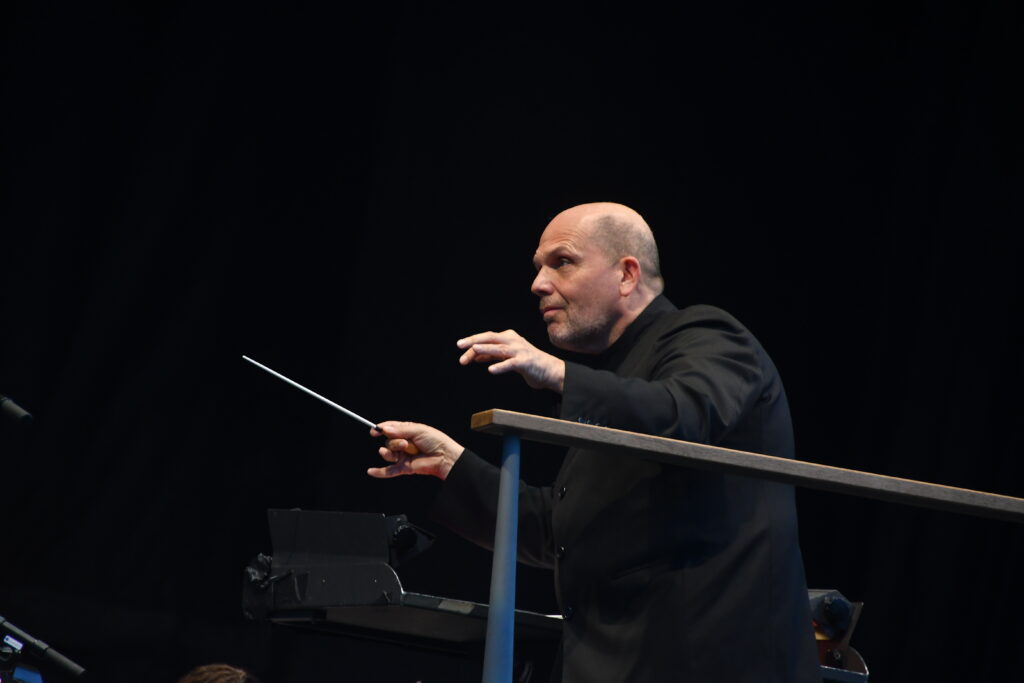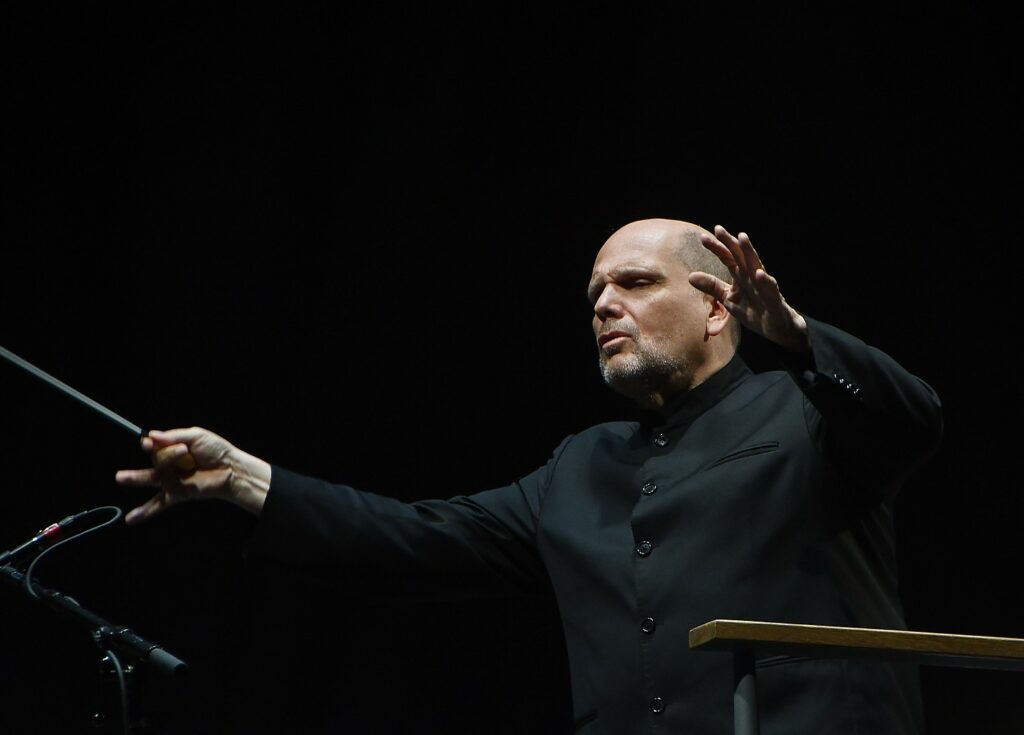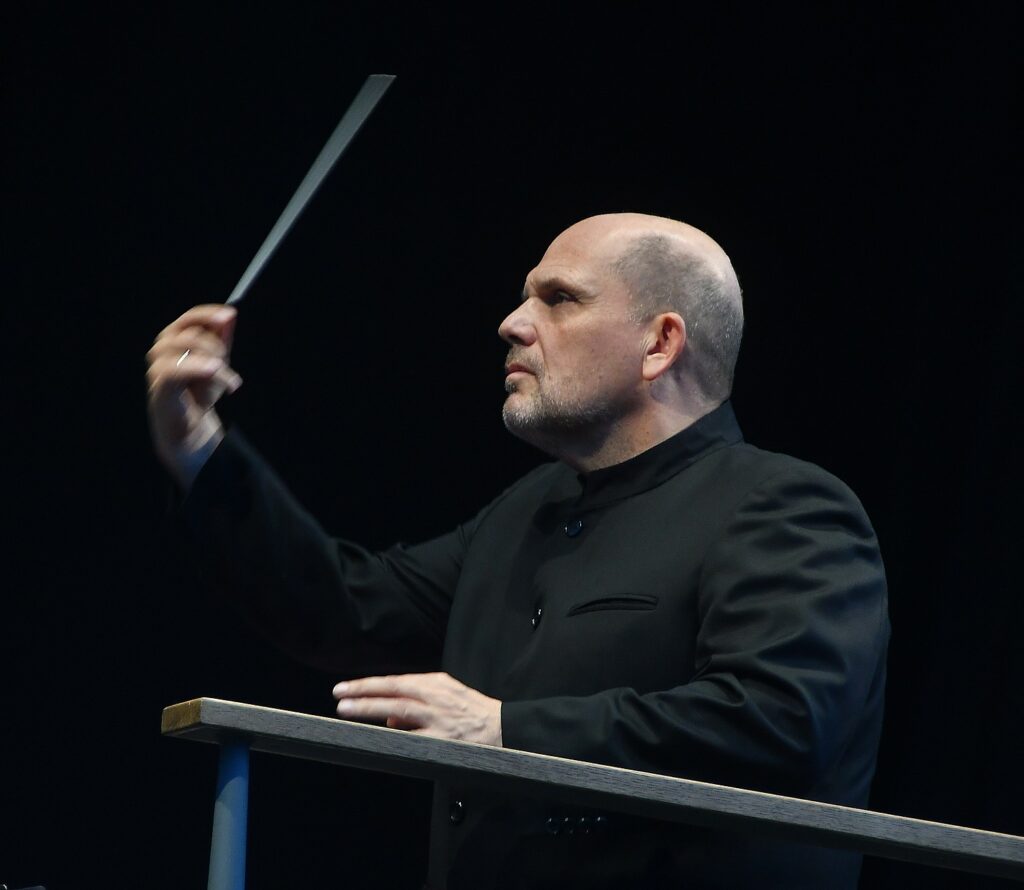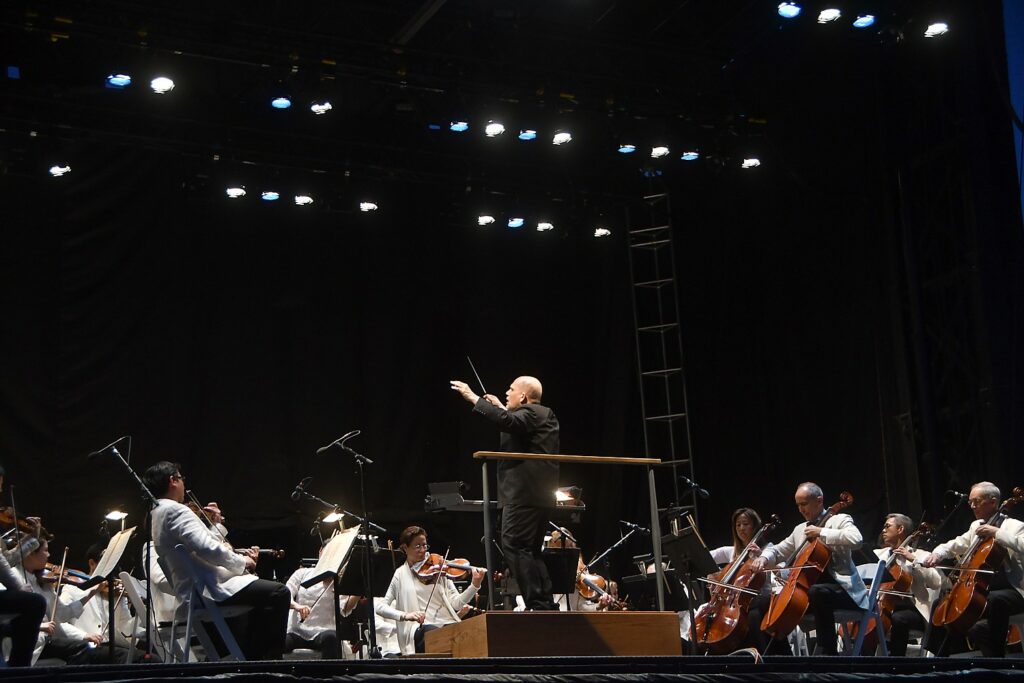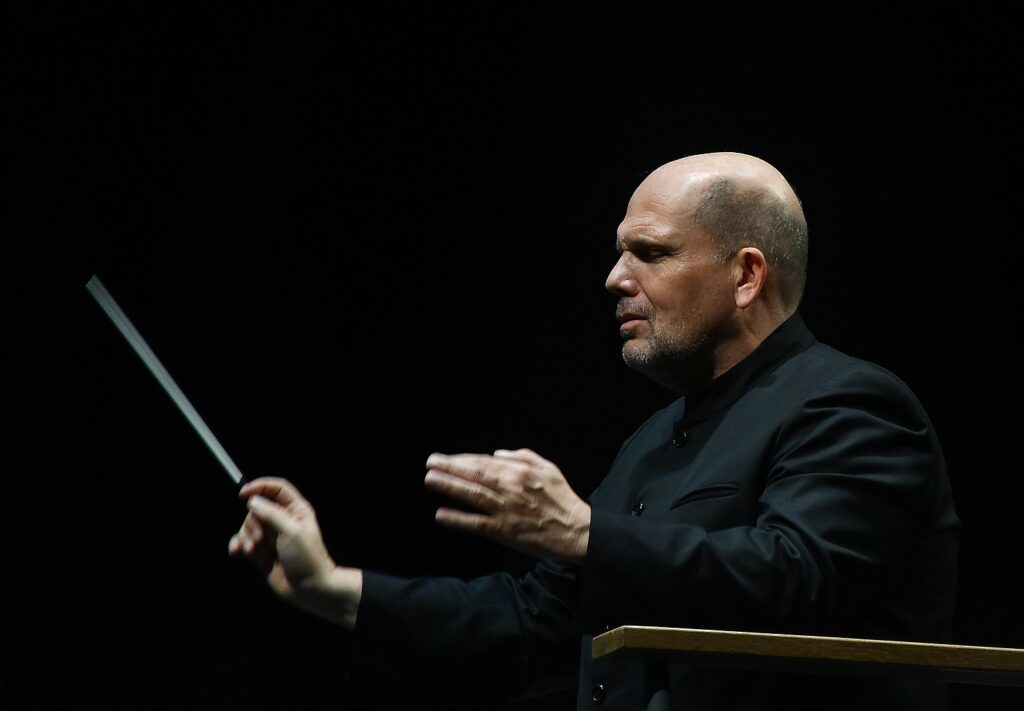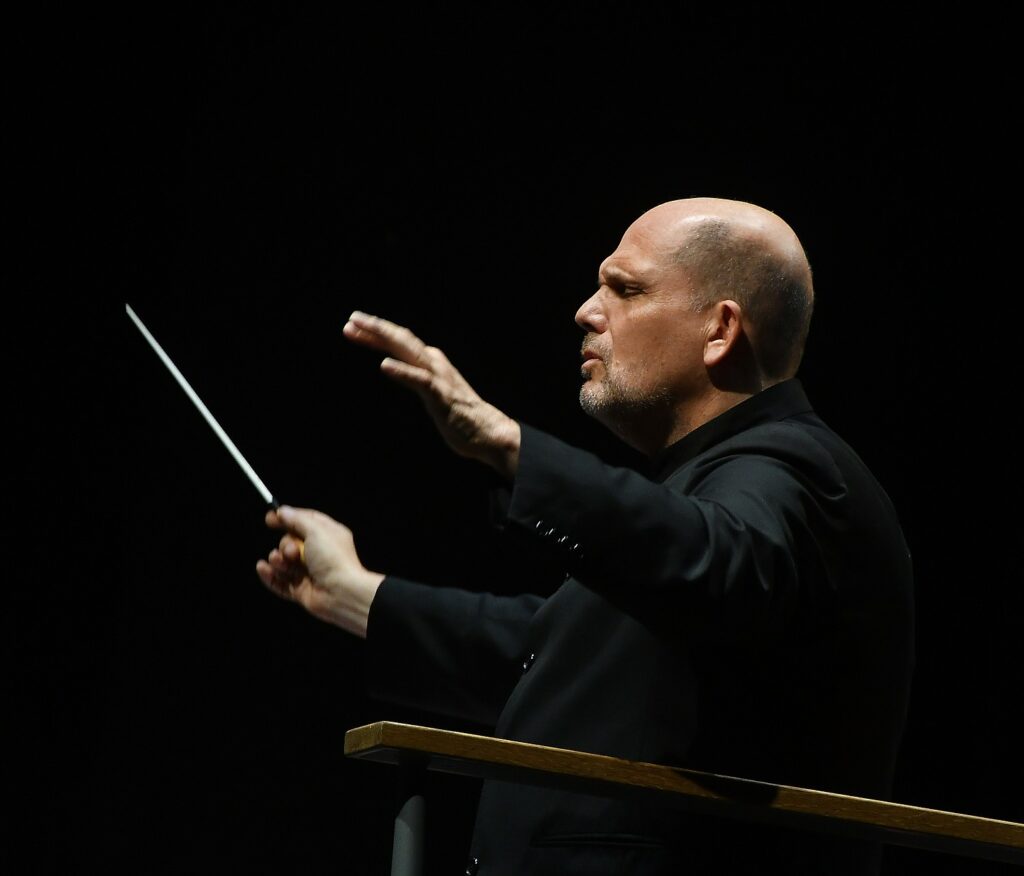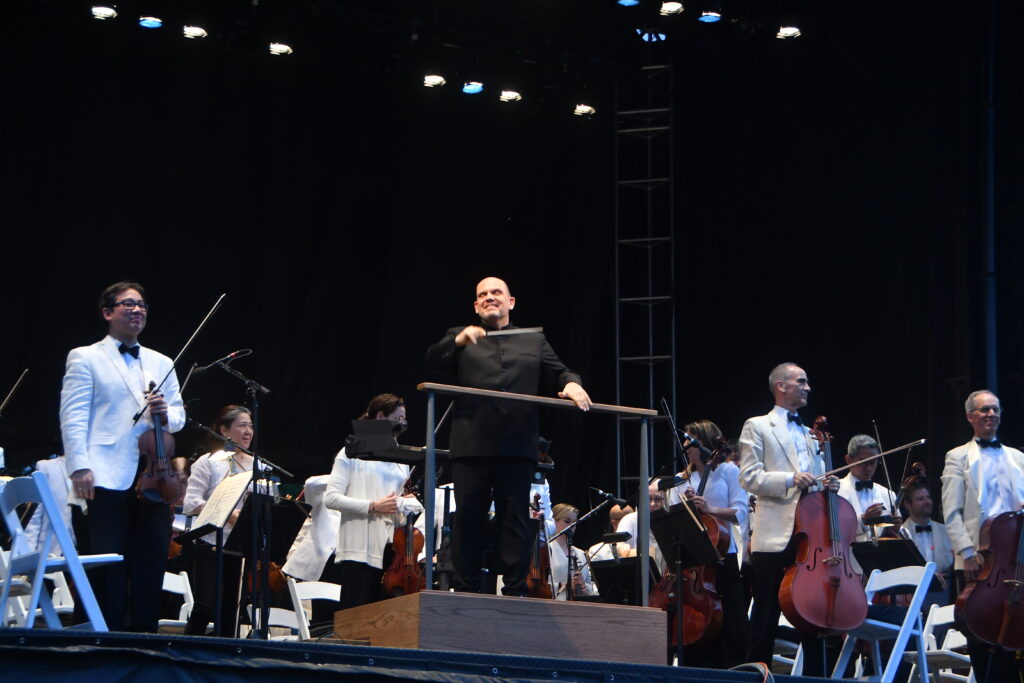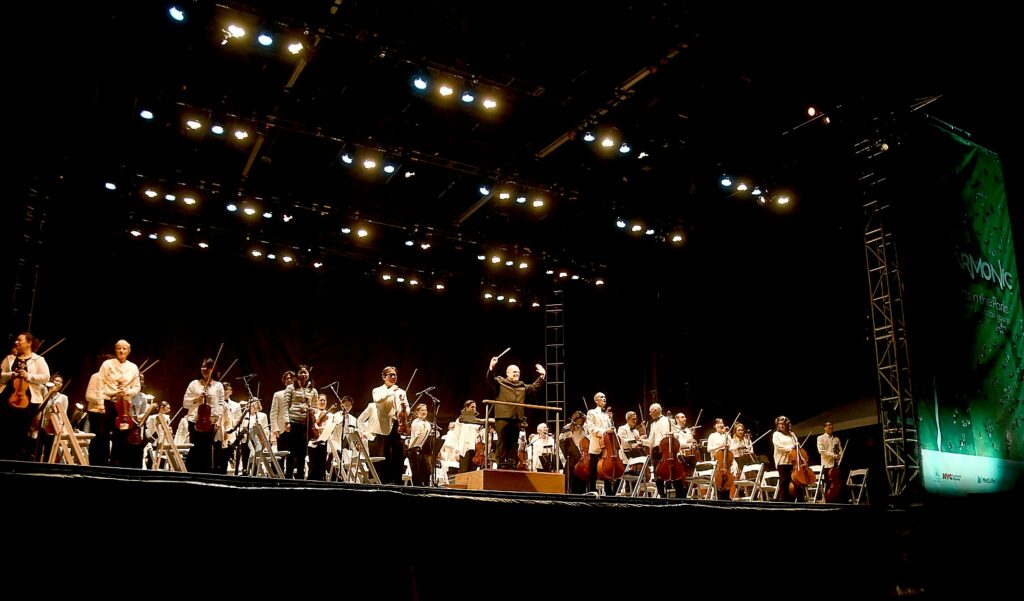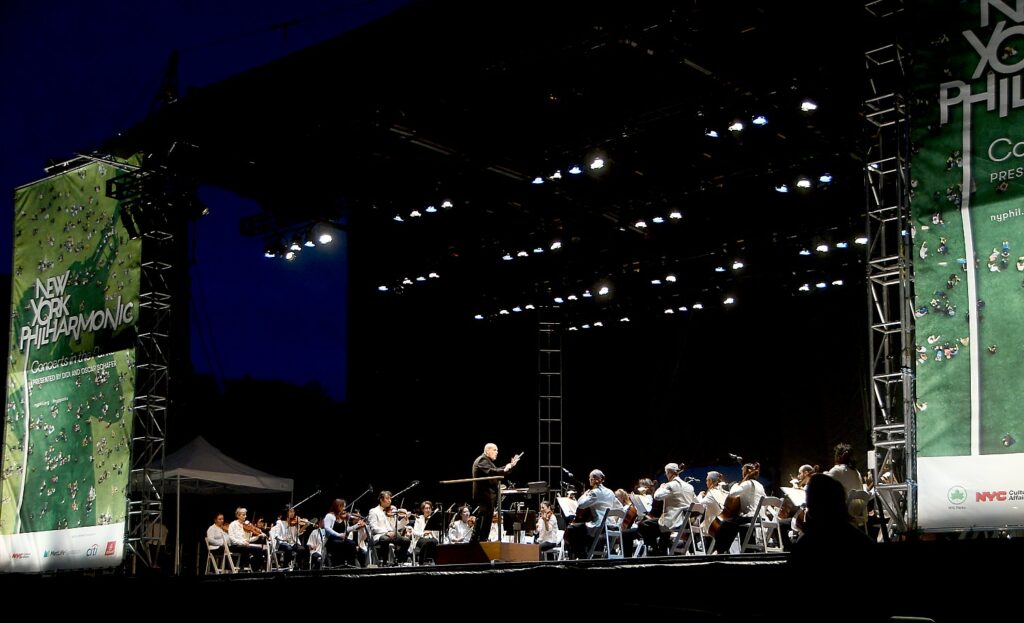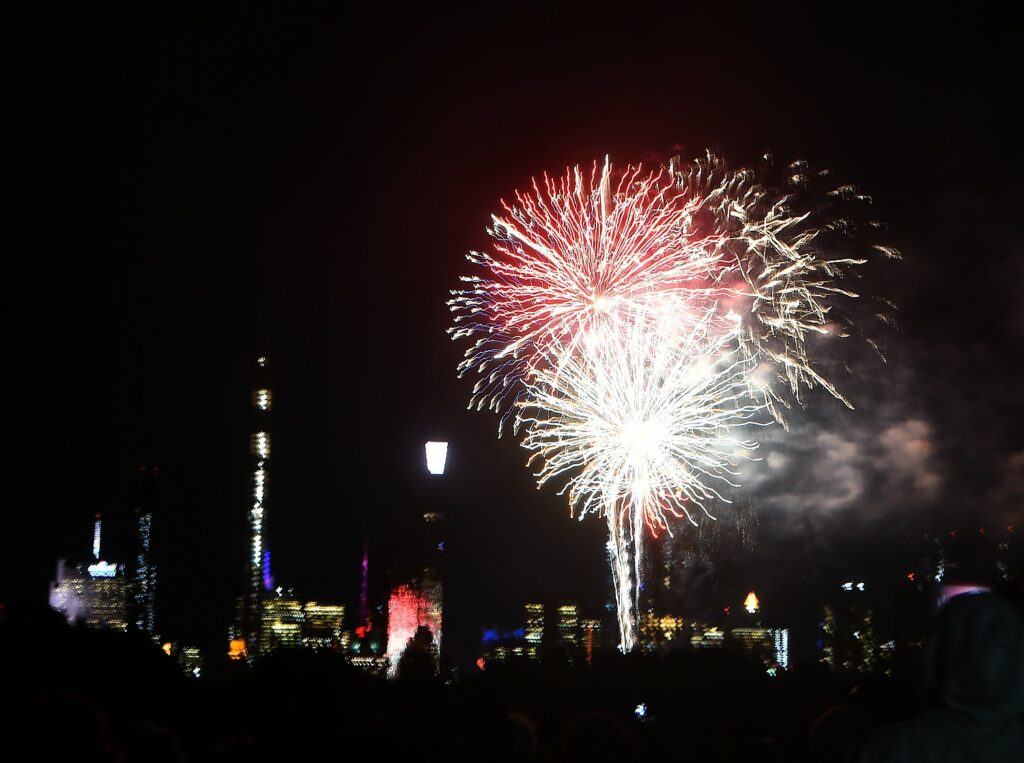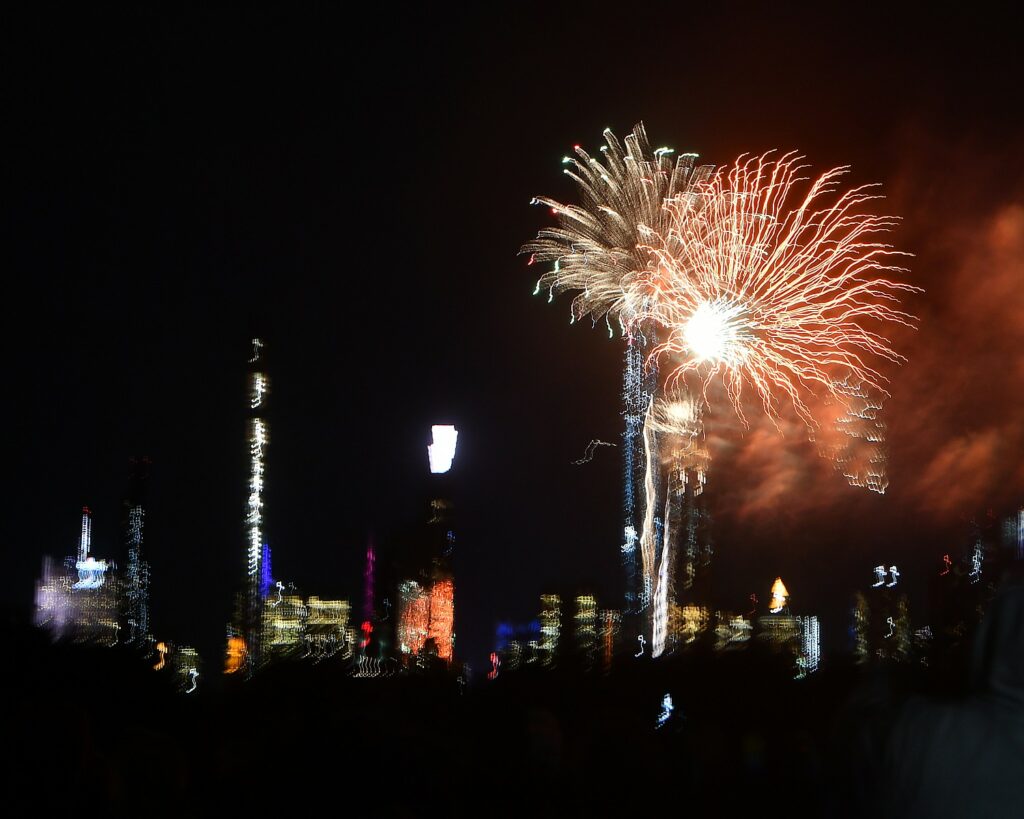 _____________________________
© 2019 Travel Features Syndicate, a division of Workstyles, Inc. All rights reserved. Visit goingplacesfarandnear.com, www.huffingtonpost.com/author/karen-rubin, and travelwritersmagazine.com/TravelFeaturesSyndicate/. Blogging at goingplacesnearandfar.wordpress.com and moralcompasstravel.info. Send comments or questions to [email protected]. Tweet @TravelFeatures. 'Like' us at facebook.com/NewsPhotoFeatures