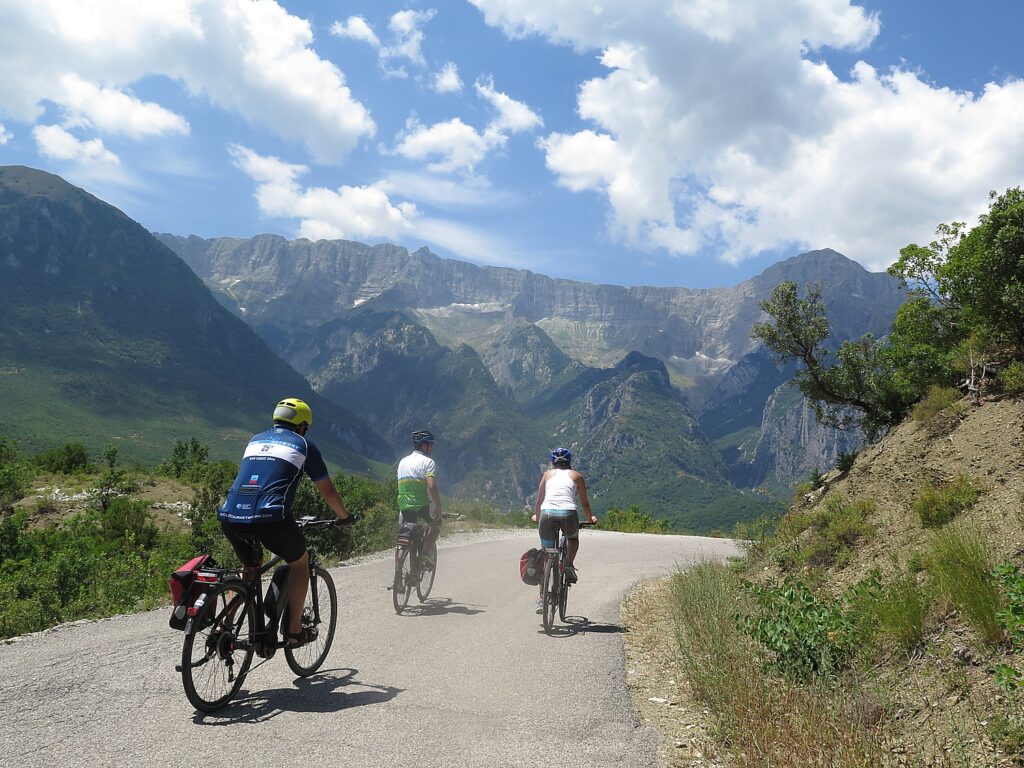 by Karen Rubin, Travel Features Syndicate, goingplacesfarandnear.com
With travel all but shut down, tour operators are doing their best to keep travelers engaged and protected.
Tour operators are the facet of the global travel industry – which accounts for 10.4 percent of the total GDP worldwide and one out of every 10 jobs – most impacted by the coronavirus pandemic that has brought travel to a standstill and the least resilient. These tend to be small businesses operating on tiny profit margins. And like restaurants which are looking to supporters to purchase gift cards for future visits in order to stay afloat, many tour operators which are juggling booked clients' trips, are taking reservations for future travel, offering incentives and waiving cancellation penalties, reissue and change fees if destinations become impacted.
"We haven't been here before," writes Gabriella Ribeiro, CEO of Explorateur Journeys, a Virtuoso agency that specializes in planning immersive travel itineraries. "Yes, we have seen health challenges in the world such as H1N1 and Ebola and we have weathered them but COVID-19 seems more challenging, more widespread and overall, entirely more concerning to everyone in the world and understandably so. It's a new time, a new world, a new place, a new destination and just like any new location we find ourselves in, we all need time to explore it and get used to it temporarily."
Explorateur is representative of travel advisors and tour companies who are constantly restructuring programs and accommodating guests who may already have booked or are looking to book.
"We are inundated with information that changes by the hour and we are doing our level best to keep our clients updated as frequently as possible in line with the world's leading health organizations.
"The bottom line is that whatever you choose to do, we are here to support you. Changing your travel dates of your bookings with us, converting to new destinations that you may not have thought of for later in the year, or simply just opting to look at 2021. The world is big, bright, beautiful and will be ready for us all to return at our normal pace. In the meantime, we are here to help answer any of your questions and help share information if you're still daydreaming about the days you can return to your normal Explorateurean pace. Here for you 24/7/365 at [email protected]."
Explorateur is enticing travelers to fulfill their wishlist of destinations to explore, taking advantage of booking incentives, flexible change policies. (http://explorateurjourneys.com/, .973-420-8343)
Pure Adventures president and founder Loren Siekman writes, "Clearly, this is a dynamic situation and the outlook changes daily. Therefore our first recommendation is to take a 'watch and wait' approach. While some of our destinations are currently unaffected, others like Italy are under travel advisories. If you have concerns about a trip you've booked, we remain hopeful that the efforts of public health officials and governments will bring the spread under control and restore order to a point where travel to affected destinations is once again responsible, relaxing, and fun.

To make the waiting easier, we have been working with our partners abroad to adopt a thirty-day advance notice rebooking and modified cancellation policy. Some airlines too are recognizing the wisdom of this approach and relaxing their rebooking fees. What this means simply is that you can watch and wait up to 30 days prior to the scheduled start of your trip to see if things are good to go as scheduled, or rebook your tour to start later in 2020 or 2021, with no fees. We can in some cases issue a full refund should you wish to cancel altogether.

Our primary hope is that you rebook your trip in the future. This shows support for the many small businesses that contribute to the operation of a trip, across many destinations, and that are adopting more flexible cancellation policies during this challenging time.

If you are considering travel this year and are holding off because of the current uncertainty, we are fortunate that our self-guided model gives us flexibility, so we can work on scheduling trips at the last minute once things clear up, and if you are rescheduling your trip that is already booked we can move it forward even if exact dates are unknown right now.

We are concerned of course for our travelers' personal safety, but also for your experience of travel to a destination, and in that destination, as well as the return home. If you are to book now for some time in the near future, you have the option of getting added travel insurance, which is time-sensitive from the date of booking. We always recommend travel insurance to our guests, but for added cost and peace of mind, you can add the Cancel for Any Reason option offered by our partners at InsureMyTrip.

While we stay in close contact with our partners on the ground, we'd also like to recommend that people watch credible and reputable sources of information:
The Center for Disease Control and Prevention offers Covid-19 travel updates by country and also has hygiene and prevention tips
The World Health Organization has daily situation reports
The United States Department of State offers travel advisories by country
"We're travel experts, not doctors, so the best we can do is to help you make an informed decision, and give you the most flexibility we can for you to make a change if necessary. We have been at this for over 25 years and have been through Sept 11, the 2008 economic crisis, and other smaller events. This too shall pass, and we will be here to help you get out and experience the world!"
Pure Adventures offers cycling (including self-guided), hiking, multisport, foodie tours and the opportunity to build your own trip (https://pure-adventures.com/, 800-960-2221)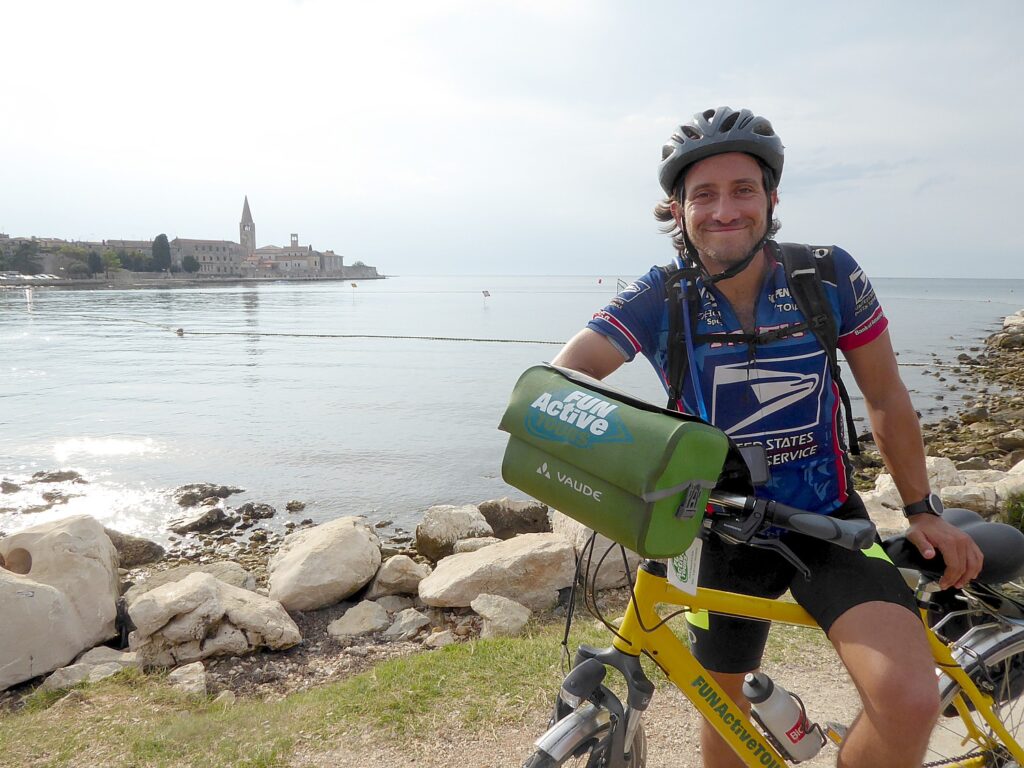 Jim Johnson, president of Biketours.com which brokers guided and self guided bike tours and bike/boat tours primarily in Europe, stated, that besides exercising caution, "we also want to encourage everyone to exercise patience. This is the seventh coronavirus to be identified since the 1960s, and we're learning more about it every day. We've experienced similar situations before, such as SARS and MERS. We hope that this coronavirus is soon a distant memory, too.
"For those of you with pending travel plans, loved ones in distant places, or any other number of less-than-ideal scenarios, we empathize with you. The fear and discomfort of the unknown are unpleasant and stressful, to say the least.
"For those of you who have booked travel plans with us, know that as we continue to monitor the situation, we will advocate for you and keep you informed if your departure or destination is impacted. We want you to be confident and comfortable with your travel.
"Finally, bike touring is simply our chosen mode of world diplomacy. We believe travel brings us all closer together, fosters understanding and growth, and makes the world a better place. We're also keenly aware of the positive economic impact tourism has on so many places. We're hoping we don't see destinations hit twice: first by the virus itself, second by devastating drops in tourism numbers.
"Thank you for being a traveler — an ambassador by bike, as we like to say — for seeing the big picture, and for being part of the BikeTours.com family. We hope that you are safe and healthy. And we hope to see you traveling soon (as soon as it makes sense for you!)." (biketours.com, 877-462-2423)
Butterfield & Robinson suspended all European scheduled small group departures with start dates before May 30.
"We've been closely monitoring the virus since it started, reacting to local developments with appropriate local responses in order to protect the safety of all our travelers," Luc Robinson, President and CEO, writes. "But now we need to go a step further. As a company, we believe that travel should enrich the soul not foster anxiety. Suspending these trips ensures this ideal continues for all of our travelers.
"Our team of travel advisors is currently getting in touch with everyone booked on impacted departures to review their options. You can transfer your booking to a scheduled small group departure later in the year or in 2021. If you would prefer to cancel outright, we will provide a full refund. Further, if you still do wish to travel, we can discuss options to do so privately – our team is ready to support you with your safety top of mind.
"If you are booked to travel privately before May 30th, the decision on how to proceed with your trip is yours. Your trip planner will be in touch with you shortly to discuss your options.
"As of now, we are planning to run trips beyond May 30th as usual. We will continue to closely monitor all travel advisories from the WHO and the CDC, as well as coordinate with our teams on the ground, and revise our plans as necessary. We'll communicate any revisions on our website and by email.
"Butterfield & Robinson has weathered many crises since we started running trips in 1966. Through decades of experience, we've grown to understand that these global events are unavoidable. We are financially prepared, and we will get through this.
"To our dedicated travelers who share our passion for seeing the world, thank you for staying committed to taking the slow road with us. We truly look forward to helping you explore the world again soon. And to all our partners in the travel industry, thank you for rallying together in these tough times. With our communities we remain long-term, steadfastly optimistic."
Butterfield & Robinson offer programs around the world including biking, walking, hiking, family, small ships, wine, active, safari, wellness, expeditions, self-guided (butterfield.com, 866-551-9090)
Western River Expeditions, which specializes in outdoor adventures – rafting, hiking – in Utah, so far is planning to continue to operate its programs this summer.
"At Western River Expeditions, there is nothing more important than the health and safety of our guests and staff. As an organization, we are continually monitoring developments to make the best decisions regarding our trip offerings and policies. We are sensitive to the impacts the COVID-19 news is having on all facets of our lives, and want to reassure you that we are doing everything possible to prepare and to focus on your safety and welfare," writes Brian Merrill, Chief Executive Officer.
"It is our goal to operate all trips scheduled for this season. At this time, when we are advised to avoid crowds and enclosed spaces, getting out into the backcountry may just be the perfect way to spend your vacation. As our clients, guests, friends, and family, you have our pledge that we will continue to do everything both prudent and possible to keep you safe and healthy while you enjoy the trip of a lifetime."
Western River Expeditions is taking care to assure clients of measures to provide sanitary conditions:
"On our river trips, each of our guides holds a backcountry food handler certification. We have thorough and comprehensive sanitation practices.
"In each camp, we set up two hand-washing stations. One near the toilet facility and the other near the kitchen. These stations allow a person to wash their hands without the need to touch any surfaces after the washing is completed. It is our policy that no one may come to the meal table without having first washed their hands with soap and water followed by the use of hand sanitizer.
"Of course, due to this specific virus, we will be even more vigilant in our efforts to keep surfaces clean, require frequent hand-washing, and practice safe handling of food and anything else that has the potential to spread viruses. In addition to our on-river sanitation protocols, all of our equipment is sanitized (including our boats) between trips.
"Our trips occur in remote, backcountry locations. This gives our trip two distinct advantages: 1. We operate in an "open air" environment. Potential contaminants are more naturally dispersed. 2. We rarely interact closely with other groups. These factors give us great control over our immediate environment."
If a guide or guest develops flu-like symptoms during a trip, per CDC guidelines, the individual will be kept away from the rest of the group, any suspected areas of contamination will be disinfected, and, where applicable, the individual will be evacuated as soon as possible.
If an official travel ban has been issued that does not allow you to travel to or from your point of origin, Western River Expeditions will allow you to use the full value of your non-refundable payments as a credit for a future trip. Credits may be applied to the same trip for any available departure through 2022. No refunds for any unused portion of credit will be given.Once an alternate trip is booked, it will be subject to standard cancellation policies.
As you weigh the possibility of future flight restrictions, you may also want to consider the option of driving to the starting point of your trip.
If Western chooses to cancel a launch due to any reason(s), including closure by a federal agency, governmental intervention, health department requirements, or the decision on our part, Western River will issue a full refund or allow you to use the full value of your non-refundable payments as a credit for a future trip. Credits may be applied to the same trip for any available departure through 2022. Once an alternate trip is booked, it will be subject to standard cancellation policies.
These policies will also apply to new reservations for the 2020 season. Check availability online. Purchasing travel insurance is recommended; you may wish to consider the "cancel for any reason" policy.
The 2020 season along with much of the 2021 season is currently sold out for Grand Canyon, but there is an online waitlist available (add your name to the 2020 waitlist here).
"Thank you for your support and trust. Western River Expeditions has been family owned and operated for 59 years. We consider our employees and our guests to be part of our extended family. These are challenging circumstances, and like any family, we will endure this and any other challenge we face together."
Western River Expeditions ([email protected], westernriver.com, 801-942-6669).
Discover France Adventures CEO Thomas Boutin writes, "The impact of the virus goes far beyond the persons infected by it. As you may know, some of the hardest hit industries are travel and hospitality. We are no exception.
"Many of you have been very understanding and rescheduled your trips, instead of canceling. This allows us to get through this period with minimal implications to the everyday lives of our team and partners.

"As the situation changes frequently, we want to ensure that you can modify your travel plans accordingly. To this effect, special terms and conditions are applied until the end of June 2020. All you have to do is to get in touch with your dedicated tour consultant, and he/she will take care of the rest.

"Our self-guided tours give you the freedom to choose your departure date, without restrictions – our tour consultants will adapt the practical details to your needs. (Even for last minute bookings)"

Special terms until the end of June 2020:
Groups that re-schedule more than 30 days before the start date, get a travel credit of the full amount paid without any change fees. (normally there is a 200 euro per person fee for changes after a tour is confirmed)
Groups that re-schedule less than 30 days before the start date get a travel credit of the full amount paid minus hotel cancelation fees (if any).
The travel credit does not expire to give you the peace of mind to do your trip when you want.

"With these changes, our aim is let you keep your options open and see how the situation evolves.

"To make informed decisions about your travel, we advise you to follow reliable information from the World Health Organization, and official government travel advisory for your destination.
"We do encourage you to remember the physical and mental benefits of cycling, as well as the joy of discovering new places.
"Stay active and keep dreaming about cycling through exceptionally beautiful natural, historical and cultural regions!"

"While our regular season activities are on hold, other areas are moving ahead rapidly. Our teams are busy working on improving our offering and preparing the company for a comeback in due time.

"Our tour planning team members, Valentine and Sebastien, have been busy on two main projects: Updating existing tours based on your feedback; Creating new tours that are available as soon as traveling is possible again.

"Our tour consultants are staying in touch with all clients with travel impacted by travel restrictions.
"While we are in exceptional times, we are still here for you, ready to answer any questions about travel." (discoverfrance.com, 800-929-0152)
A source to find well-established tour operators is the United States Tour Operators Association (USTOA).Representing nearly $19 billion in revenue, the member companies provide tours, packages and custom arrangements that allow 9.8 million travelers annually unparalleled access, insider knowledge, peace-of-mind, value and freedom to enjoy destinations and experiences across the entire globe. Each member company has met the travel industry's highest standards, including participation in the USTOA's Travelers Assistance Program, which protects consumer payments up to $1 million if the company goes out of business. (ustoa.org).
_________________________
© 2020 Travel Features Syndicate, a division of Workstyles, Inc. All rights reserved. Visit goingplacesfarandnear.com, www.huffingtonpost.com/author/karen-rubin, and travelwritersmagazine.com/TravelFeaturesSyndicate/. Blogging at goingplacesnearandfar.wordpress.com and moralcompasstravel.info. Send comments or questions to [email protected]. Tweet @TravelFeatures. 'Like' us at facebook.com/NewsPhotoFeatures