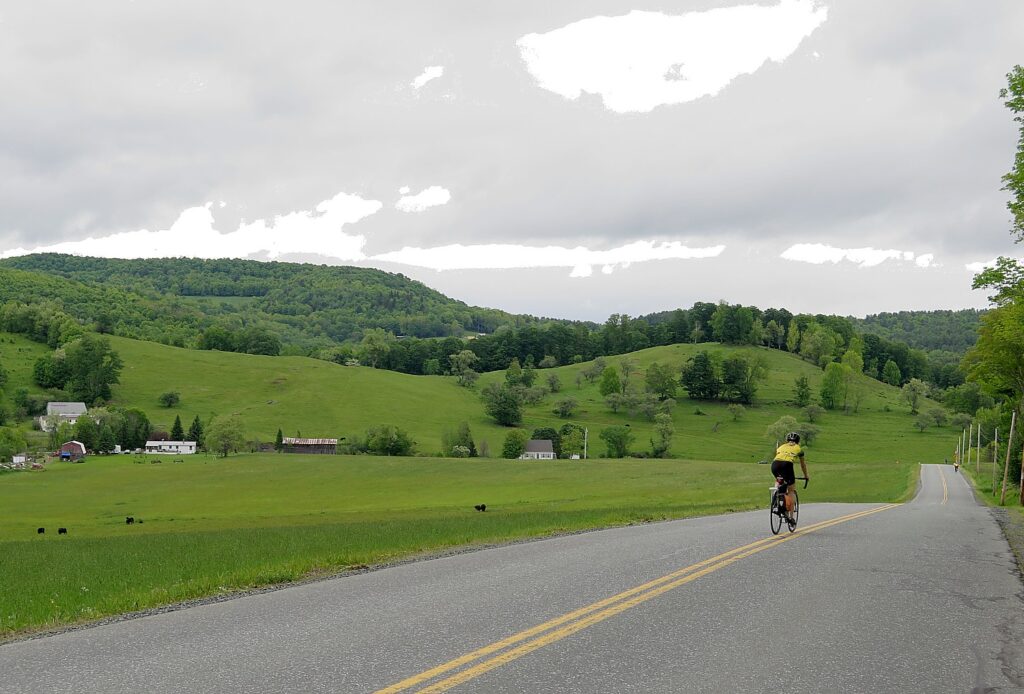 by Karen Rubin, Travel Features Syndicate, goingplacesfarandnear.com
Memorial Day typically is the start of the summer vacation season. But this Memorial Day and this summer season is anything but typical. Still, because of the opportunities to enjoy the outdoors and explore uncrowded areas, summer may be the best time over the next many months to escape neighborhood boundaries and travel. Face it, some destinations, some travel experiences are better suited than others in this time of coronavirus pandemic, and travelers need to have confidence that travel providers, authorities and communities have taken all precautions to provide a safe, healthy environment where they are traveling.
Travelers, too, bear responsibility to not become infected or inadvertently carry infection to other places: wearing masks, washing hands frequently with soap, socially distancing, and self-quarantining when not feeling well. Some localities even have 14-day quarantine periods imposed on any visitor (check), and some communities may be less than welcoming to tourists from areas known to have had high infection rates. New Yorkers, for example, may be welcomed with less than open arms, but the good news is that New York has made it exceptionally easy to get tested, so travelers can move about with a sense of confidence (recognizing that a test only reflects that moment in time).
Indeed, instead of shutting down tourism altogether – punishing local economies that depend on tourism – places that impose a 14-day quarantine might instead take a result of a test that either affirms the traveler is not carrying COVID-19 infection or has the antibodies to indicate they have already had the infection; some might even set up their own testing stations at the "border" – the toll booths on the highway or the airports – where a tourist can immediately be tested and stay over a night, rather than 14 days, for the result – much as nations require proof of vaccines. Such measures would also inspire confidence in other travelers that they won't become exposed.
Very possibly, the most difficult part of organizing a summer vacation will be access in light of limits on capacity. For this reason, going through an experienced, well-respected tour company which can provide services with the heightened attention to wellness, has permits and accommodations, will be key.
Here are some suggestions for your summer vacation:
Austin Adventures Responds to Renewed Interest With Custom, Small-Group Programs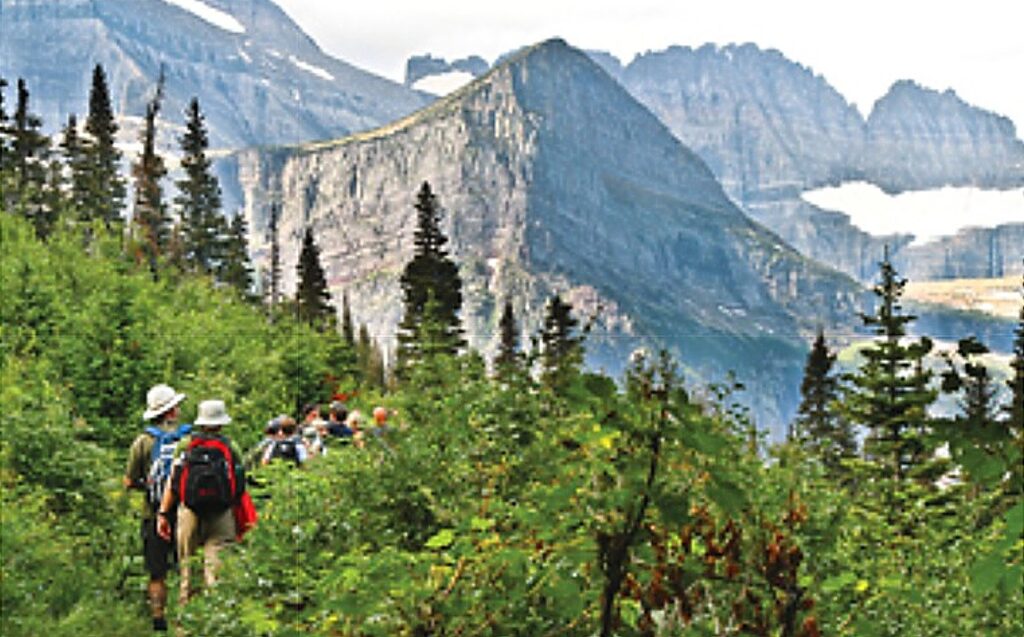 Austin Adventures is "definitely seeing an uptick in domestic travel requests as the national parks of the west express their opening plans," says Dan Austin, founder and CEO of the travel company. "Many want exclusive departures. We have a new program to accommodate these requests. We are using private cabins and estates and providing full service guided adventures using these properties as a base camp.
"Guides will pick up guests at the airport and provide full services by day, tucking the guests into their private retreats by night. All vans and equipment are sanitized daily per CDC guidelines and following the lead set by airline carriers. Strict social distancing guidelines will be followed in all public areas. Guest will enjoy getting out on the trails and into the backcountry away from crowds. Activities like rafting and horseback riding will all be done in a private group setting."
Austin is setting up scheduled small group departures, adding an extra vehicle – two vans for 12 guests – to keep group size small even while transporting guests.
Planning is made a bit more complicated because the various national parks are opening with different timelines and new regulations, each set by the individual park superintendent all based on what's best for their park and guests, Austin says.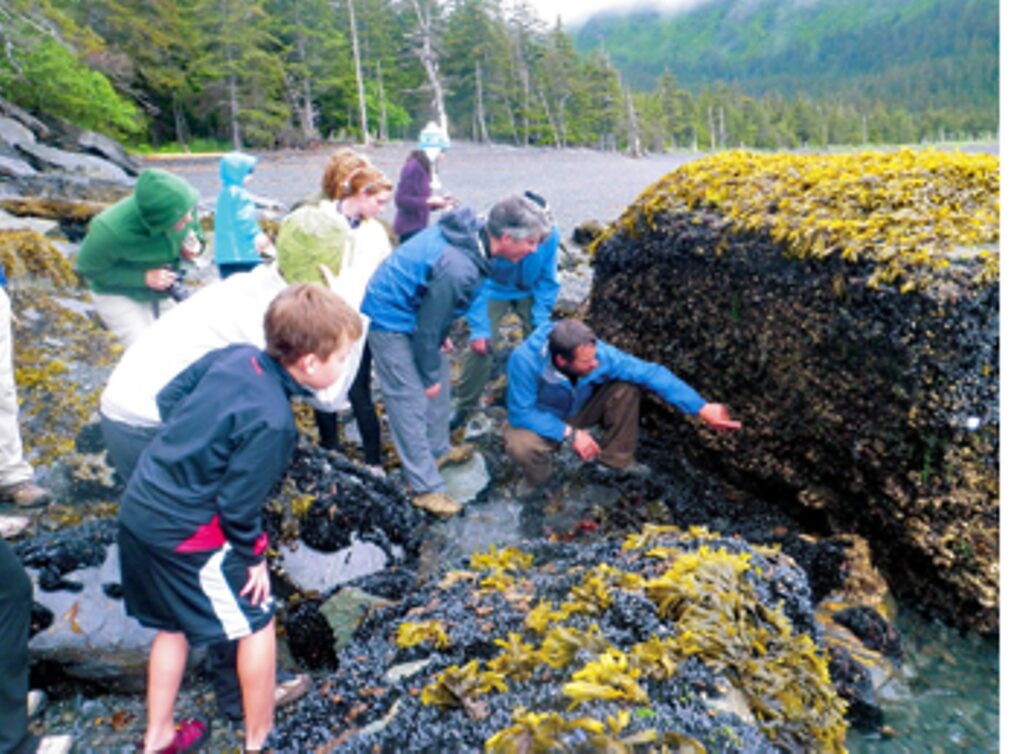 "Yellowstone is our top seller and while there will be limited accommodations in the park opening and lots of new COVID rules, we will be back running tours June 14." A key advantage is that Austin is fully permitted and capable of following the strict COVID-19 guidelines.
The company also expects to operate in the Grand Tetons, Wyoming, and Bryce and Zion in Utah, as well as Alaska.
"All starting a bit later but running in some capacity A couple of casualties of COVID is our Canadian Rockies adventure – because of strict quarantine rules [still not allowing nonessential travel from the United States across its border] and our Glacier National Park trip because of the uncertainty as to when and how it will open. Hotel openings are key and often alternates must be found outside the parks."
Austin Adventures, Billings, Montana, 800-575-1540, 405-655-4591, www.austinadventures.com.
Western River Expeditions Draws on 60 Years Experience to Devise Protocols to Keep Families Adventuring this Summer
Where in the world – and how – will families vacation this summer?
"Given months of pandemic-driven lock-down orders, what will be attractive will be vacations that embrace fresh air and the healing powers of nature that can work wonders on family spirits and recovery," says Western River Expeditions.
 
The company is drawing on its nearly 60 years operating top-quality river rafting vacations for individuals, families and friends to address pandemic-related challenges. Here are some of many steps the company is taking to counter COVID-19 fears. 
Screening Employees: Every day before work, each employee must pass both a temperature and pulse oximeter screen, and then answer a detailed questionnaire.
Screening Guests at Check-in: Guests exhibiting temperatures of 100.4 or higher will not be allowed to travel with Western River Expeditions at the time they planned; instead, they will receive an "Adventure Credit" which allows the guest and any members of the group who were currently living at the same physical address during any of the 7 days prior to the trip to use the full paid value of their trip as a credit for a future trip at a later date.
Screening while on Multi-Day Trips: All trip participants and guides will have a daily temperature and pulse oximeter checks and fill out a daily review of symptoms questionnaire.
New protocols have been put in place should someone experience COVID-19 symptoms during a trip. In such case, steps will be taken to protect other guests from exposure during the remainder of that trip. There also will be protocols for toilet facilities, hand washing stations and social distancing (when feasible) as well as reduced number of guests per raft.
 
The company will also implement specific guidelines that address everything from life-jacket use and sanitation, to meal prep and service, use of shuttle vans, number of people per shuttle vehicle, sanitation of rafts, dry bags, cots, sleeping bags and all associated equipment. For more details on Western River Expeditions' specific protocols see www.westernriver.com/covid-19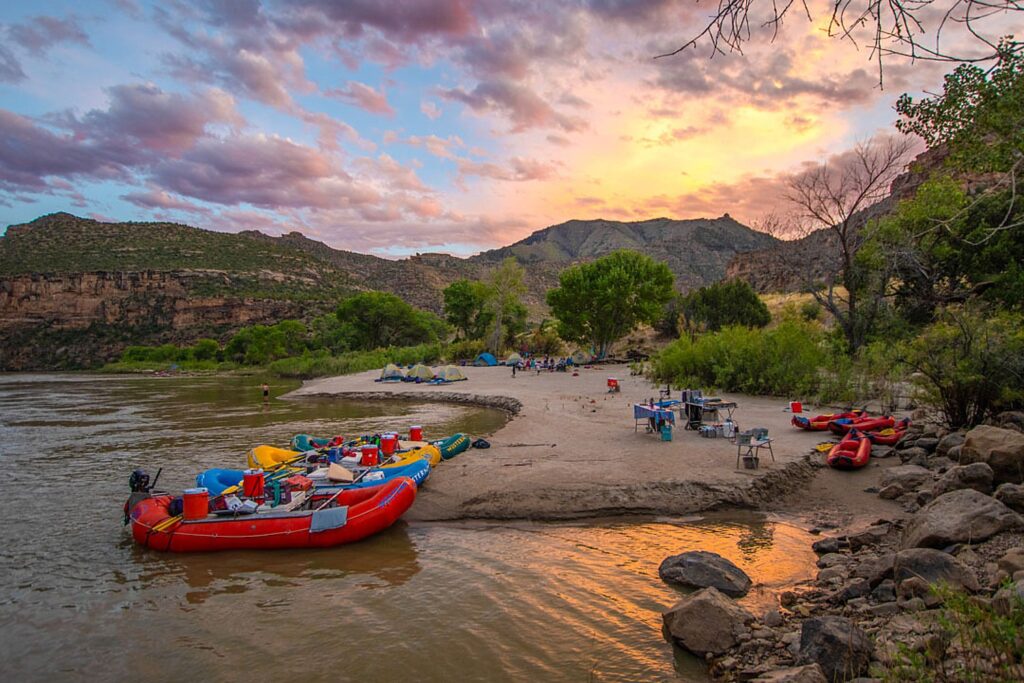 Western River Expeditions is expecting to operate late spring and summer 2020 trips, subject to the easing of government-mandated closures. Three trips in particular are ideal for families:
Desolation Canyon, a five-day trip through breathtaking Desolation Canyon and Gray Canyon on the Green River in central Utah. Trips are scheduled to depart June 7 through Aug. 12 with a minimum age of five years old (see www.westernriver.com/desolation-canyon
Southwest Sampler, a four-day adventure that includes an off-road Hummer Safari, Arches National Park tour and overnight rafting trip as well as a stay at Moab's Marriott SpringHill Suites. Departures are scheduled May 26 through Aug. 26. If National Park closures affect the operation of the Arches National Park tour, guests will explore another stunning location in Moab (see https://www.westernriver.com/moab-utah-vacation-sampler)
Grand Canyon, the three-day option still has some limited space on certain dates from June 21st through September. Conveniently departing and returning to Las Vegas, NV, this 100-mile journey is suitable for families with kids as young as nine (see https://www.westernriver.com/grand-canyon-river-trip)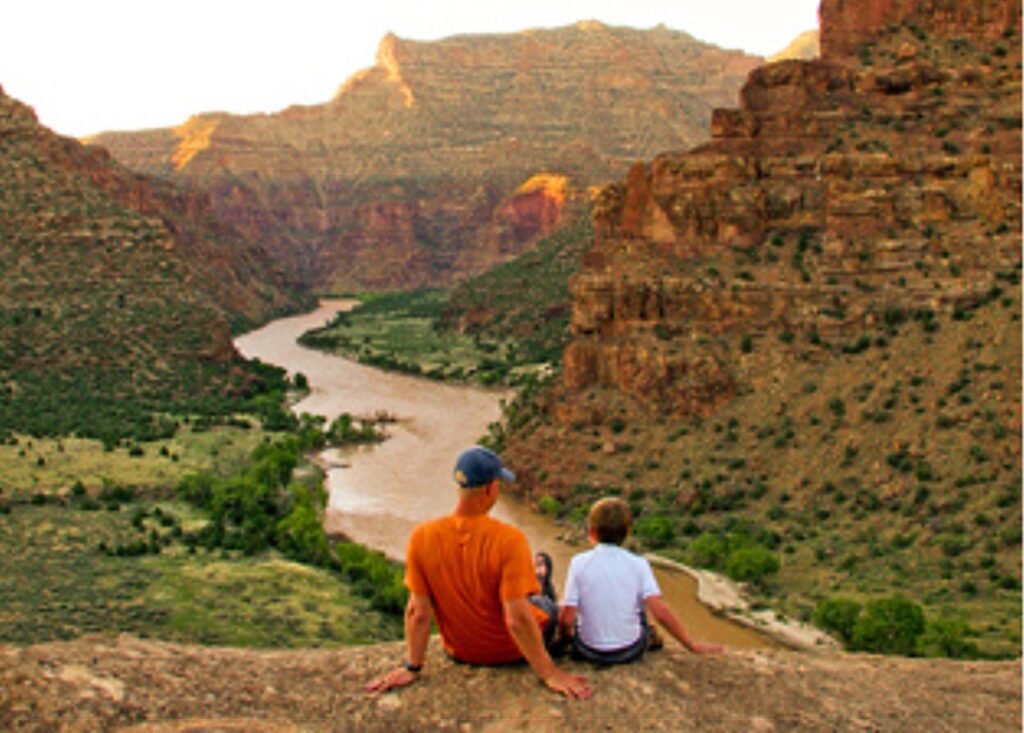 Other adventures from Western River Expeditions include:
Utah's Cataract Canyon Classic 4 Day: These should operate June 2 through August 25. This spectacular 4-Day Colorado River trip runs 100 miles from Moab to Lake Powell through Canyonlands National Park. A flight returns guests to Moab over Canyonlands.
Cataract Canyon Express 2 Day: This faster-paced 2-Day Colorado River trip runs 100 miles from Moab to Lake Powell through Canyonlands National Park. Large whitewater rapids are a big part of this adventure!
Upper Grand Canyon 6 or 7 Day: Trips starting June 14 and later are currently scheduled to operate. Select trips June through September have limited availability. The upper 188 miles of the Grand Canyon offer some of the largest whitewater rapids in North America and a plethora of side canyon attractions.
Lower Grand Canyon 4 Day with Bar Ten Ranch: All 4 day departures from June 21sthrough September are expected to operate; limited space is available on select departures in 2020.
Western River Expeditions is an adventure travel company headquartered in Salt Lake City, with operations and offices in Moab, Utah and Fredonia, Arizona. From March through October, the company guides more people down rivers in Utah, Idaho and Arizona than any other company. It is the one of largest licensed outfitters in the Grand Canyon and the largest single tour provider in Moab, UT, through its Moab Adventure Center division (http://www.moabadventurecenter.com/).
 
Western River Expeditions, Salt Lake City, UT,  866-904-1160, 801-942-6669, www.westernriver.com.

Luxury Active Vacations from Butterfield & Robinson
Butterfield & Robinson Experience Designers have been diligently researching, collaborating with long-trusted partners to offer programs with increased safety measures, mindful activities and more flexible booking policies.
The result is a curated selection of experiences in remote locations—from rustic-chic cabins to island-perched hotels—that, when combined with wide-open spaces, create the perfect setting to start exploring again.
The luxury active vacations company is focusing on private groups of family and friends who are looking for exclusive experiences at remote high end properties or luxury camping. The price point is around $700-1000 per person, per day. The options range from guided biking and walking experiences to lodge- based single stay experiences. For example:

Venture to the Wild West for private cabin stays or full takeovers of luxury ranches like Wyoming's Brush Creek and The Ranch at Rock Creek in Montana. Or head to Colorado and settle into a cottage at Dunton Hot Springs, where you can gallop on horseback through the San Juan Mountains and let your stress melt away in a natural outdoor pool.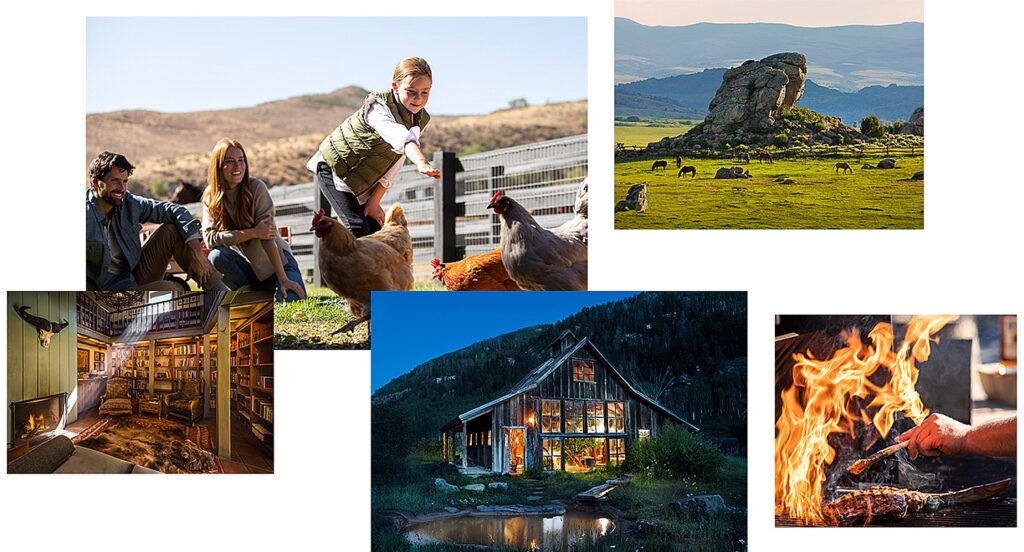 In California's wine country, innovative winemaking techniques fuse with fresh, farm-to-table food. Pair with properties like the sophisticated SingleThread or the dreamy Auberge du Soleil.
In the rust-colored desert expanses of Utah, choose how you interact with the landscape, whether it's a stay at the sleek and restorative Amangiri resort or a private houseboat charter (complete with a private chef!) on Lake Powell. Elevate the experience with luxury camping on the North Rim of the Grand Canyon for a secluded moment in one of the most beautiful places on earth.
Say aloha to paradisiacal beaches, active volcanoes and sky-high waterfalls for some adventure further afield in Hawaii. Check in at the Mauna Lani on the Kohala coast and fill your days with water sports, epic hikes or a round of golf before kicking back in the evening with Mai Tais.
Butterfield & Robinson, Toronto, Ontario, 866-551-9090, http://butterfield.com/
Discovery Bicycle Tours: Yes You Can Bike This Summer
Discovery Bicycle Tours, operating from Woodstock, Vermont, is resuming operations in destinations that have reopened for outdoor adventures, with important new health precautions in place. The company is also highlighting its small-group active vacations and can customize private tours (https://discoverybicycletours.com/private-tours)
The trips are organized to bike through rural places where you can leave the crowds behind and bike freely, and with fewer inn transfers.
"Our small tours are carefully crafted to provide personal choices for your comfort. You have options to dine with a small group, outside or in your own room. Each inn and restaurant on tour has new protocols to comply with local health rules," writes Chief Customer Officer Thistle Cone, who recently bought the bike tour company with Scott Cone.

"Our leaders are adding extra cleanings of vans and bikes and will provide more social distancing for van transfers. Bring a comfy mask — and we will have extras."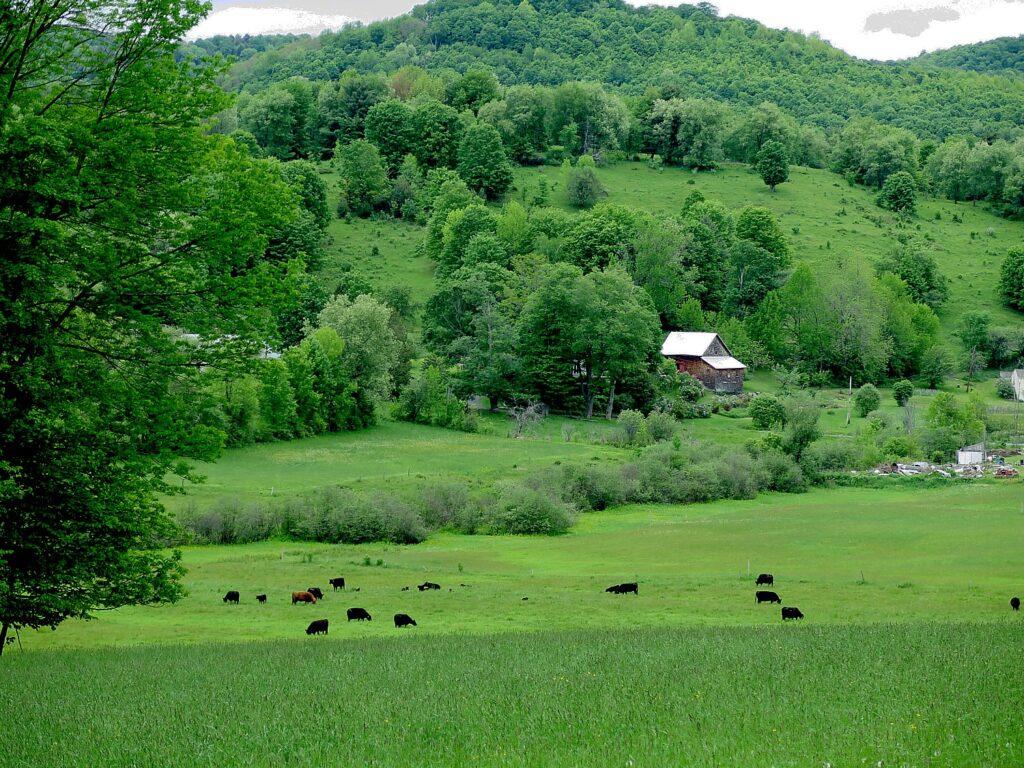 Among the July and August six-day tour offerings now booking:
Crater Lake & Scenic Bikeways: July 26-31, Aug. 9-14
Lake Champlain Islands: Aug. 16-21, Aug. 30-Sept. 4
Coast of Maine: July 19-24, Aug. 16-21, Aug. 23-28
Idaho Trails: July 5-10, Aug. 22-27
Great Allegheny Passage: Aug. 30-Sept. 4

"Looking for an East Coast getaway that's a short drive from the major metro areas? Stay tuned to our website for more Vermont tours to be added soon … most in August through October." 
Discovery Bicycle Tours, Woodstock, Vermont, 800-257-2226, [email protected], discoverybicycletours.com.
New Jersey's Beach Mecca The Wildwoods Reopens
The Greater Wildwoods Tourism Improvement & Development Authority (GWTIDA) has been tirelessly working with the Greater Wildwood Hotel and Motel Association, Wildwood Business Improvement District (WBID), the Wildwood Special Improvement District (WSID), the Greater Wildwood Chamber of Commerce and area businesses to set up initiatives such as enhanced sanitizing protocols, as well as expanding seating in restaurants out onto the sidewalks and adjacent parking lots for al fresco dining, enhanced sanitizing and spacing on amusement rides and all surfaces, social distancing procedures in ride queue lines, sanitizing of rental bikes, boats, jet skis, kayaks and of course promoting the wide spacious beaches where visitors can stretch out and relax with plenty of room to practice social distancing.
"We are pleased to report that the Wildwoods are open for business for the 2020 summer season," said Greater Wildwoods Tourism Improvement and Development Authority (GWTIDA) Executive Director/CFO John Siciliano. "Health and safety is a top priority for the Wildwoods, and every precaution is being taken to assure that all who visit feel safe and comfortable," he added.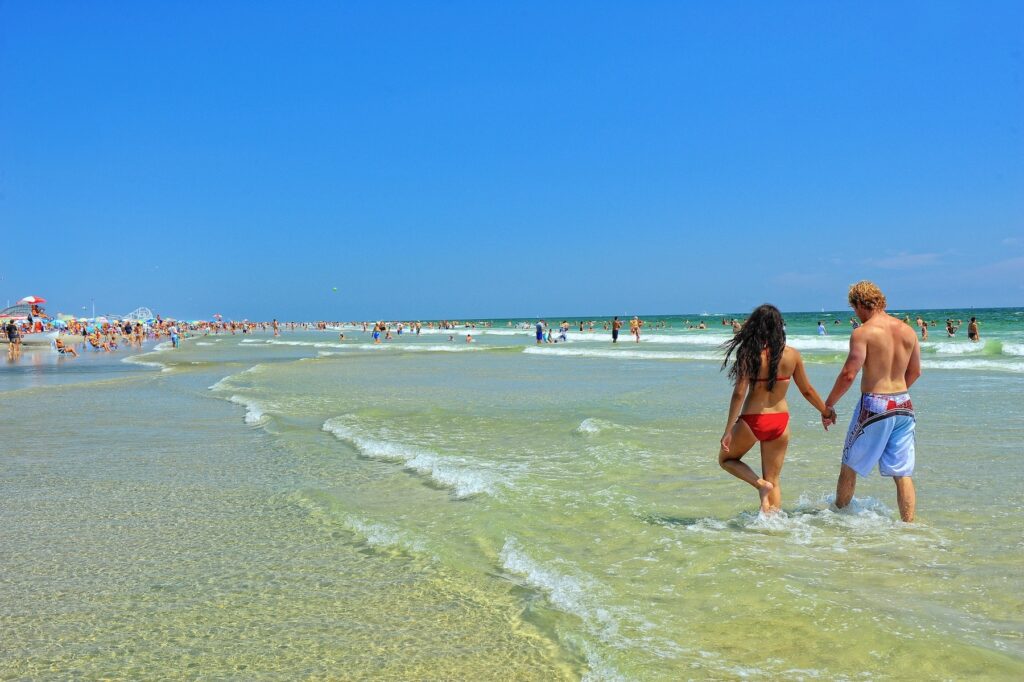 North Wildwood and Wildwood beaches and boardwalk has reopened to limited activity; the cities' parks and bike paths are reopened and Wildwood Crest beaches, parks, bike paths, and sport courts for non-group play are open. In addition, hotels, motels and short-term rental properties are scheduled to begin reopening in Wildwood and North Wildwood on May 26 and Wildwood Crest properties will reopen on June 1.
Short-term rental properties, like all aspects of reopening the Wildwoods for the summer, will take measures to meet social distancing guidelines by initially opening at 60 percent capacity. Increased sanitizing and cleaning protocols, especially in high-touch areas, will be encouraged to ensure an optimal visitor experience. Additional measures may include having later check-in times to allow additional time for guest room preparation and enhanced sanitizing.
The Wildwoods offer 11,000 room accommodations – including 8,000 hotel and motel rooms, and 3,000 vacation rentals. The mid-century themed hotels/motels throughout the five-mile island developed during the era of burgeoning automotive travel of the 1950s – which is making a comeback in this New Normal.
"The designs and architectural features pay tribute to the post-war pop culture. Their architecture continues to memorialize the bold spirit of a newly restless society, while motel names conjure up tropical paradises and other exotic destinations."
Visitors must adhere to the social distancing guidelines set forth by Governor Phil Murphy; all activities are subject to the orders of the Governor.
Walking, running, fishing and sunbathing are welcomed on the beaches. Physical activities such as biking, walking and running may take place on the boardwalk. Boardwalk establishments offering takeout-only food, will also be open for business. Municipal parks and playgrounds will be open; however, playground equipment will remain closed. Everyone is encouraged to use best practices for social distancing, including wearing masks while enjoying the beach and boardwalk. Sitting and gathering in groups is prohibited.
The Wildwoods' five-miles of free white-sand beaches serve as the ideal location for visitors to clear their minds and enjoy the calming benefits of 'Beach Therapy'. The beaches offer an award-winning and spacious stretch of sand to relax, recharge, and reunite with friends and family. In addition to being the perfect place for relaxation, the beach gives visitors a wonderful opportunity to exercise freely and spend quality time with family.
Another way to recharge, get physical exercise and enjoy the beautiful summer air – all while keeping a safe distance from fellow visitors – is taking part in the Wildwoods' 'bikeability'. Take in the breathtaking views of the Wildwoods, starting at the far southern end of the island along the Dunes Bike Path in Wildwood Crest, up onto the Wildwoods' 2.5-mile Boardwalk, and through North Wildwood's Muhlbury Bike Path to the North Wildwood Sea Wall – a scenic, leisurely 12-mile round trip route. You can also ride bikes-only lanes through downtowns and around the entire island.
Golf courses can be found all across Cape May County – from Cape May National to the south to Shore Gate Golf Club to the north – and offer a variety of playing levels from beginner to scratch golfer.
Known as the 'two miles of smiles,' the iconic Wildwoods Boardwalk is pure sensory overload with three amusement piers with 100 rides and attractions, carnival-style games, flashing arcades, shops and irresistible food. The Wildwoods food & beverage establishments are doing their part in abiding to safe distancing guidelines by offering curbside pick-up, delivery, and al fresco dining options.
For additional information about The Wildwoods, New Jersey, call 800-992-9732 or visit www.WildwoodsNJ.com.
_________________________
© 2020 Travel Features Syndicate, a division of Workstyles, Inc. All rights reserved. Visit goingplacesfarandnear.com, www.huffingtonpost.com/author/karen-rubin, and travelwritersmagazine.com/TravelFeaturesSyndicate/. Blogging at goingplacesnearandfar.wordpress.com and moralcompasstravel.info. Send comments or questions to [email protected] Tweet @TravelFeatures. 'Like' us at facebook.com/NewsPhotoFeatures