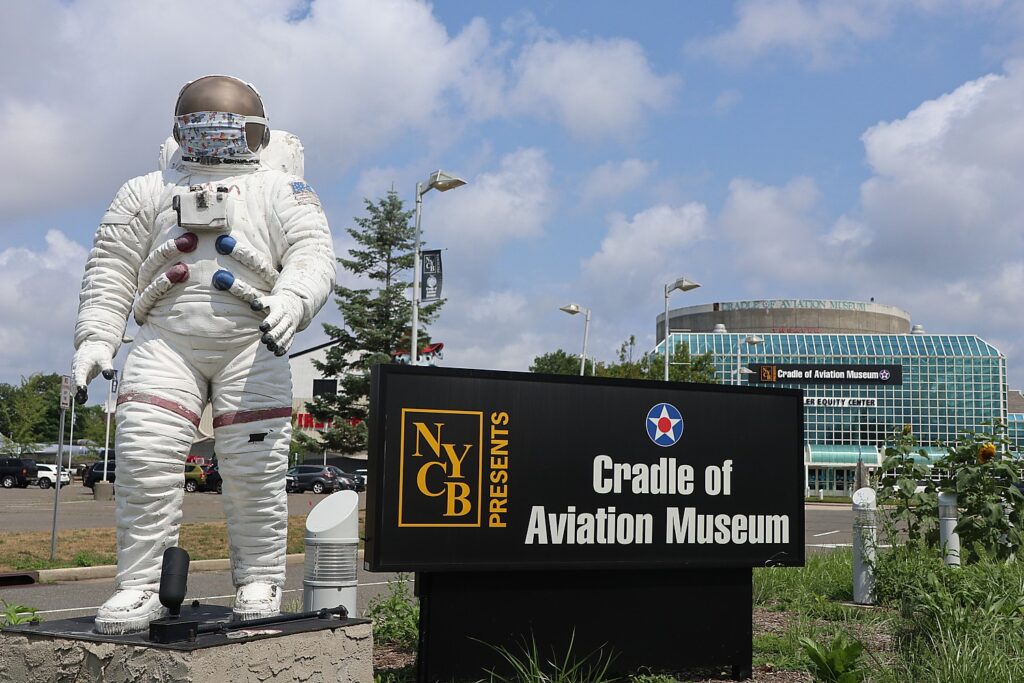 By Karen Rubin
Travel Features Syndicate, goingplacesfarandnear.com
Long Island entering Phase 4 in the COVID-19 recovery means that museums, gardens, attractions, even shopping malls, are open again with health protocols that include limited capacity (many required timed ticketing), social distancing, hand-sanitizing and mandatory mask-wearing. This is an ideal time for Long Islanders to discover our own bounty.
Staycation! Create your own itinerary. Here are some highlights (for more, visit Long Island Tourism Commission, discoverlongisland.com):
Cradle of Aviation Museum is Sensational Destination on Staycation Itinerary
A year ago, we were dazzled and enthralled at the Cradle of Aviation exhibit and special programming for the 50th anniversary of Apollo 11's moon landing. This year is historic in another way – the museum is reopening with special health protocols in response to the Covid-19 epidemic. As I toured the museum as it geared up for the reopening, I really focused on the remarkable historic exhibits, appreciating the role Long Island played in the development of aviation up through and including space travel.
We tend to think of the Wright Brothers and their flight on a beach at Kitty Hawk, North Carolina, but Long Island was really the birthplace of the aviation industry. So many firsts, as I observed going through the museum: the first woman pilot, the first Bleriot monoplane (what??), first woman to pilot an aircraft and first woman to build an aircraft (Dr. Bessica Raiche of Mineola) and of course, first nonstop flight between New York and Paris that departed from Roosevelt Field, right outside. We also see a photo montage of native Long Island astronauts including Mary Cleave who graduated Great Neck North High School.
The planes and artifacts on display are astounding.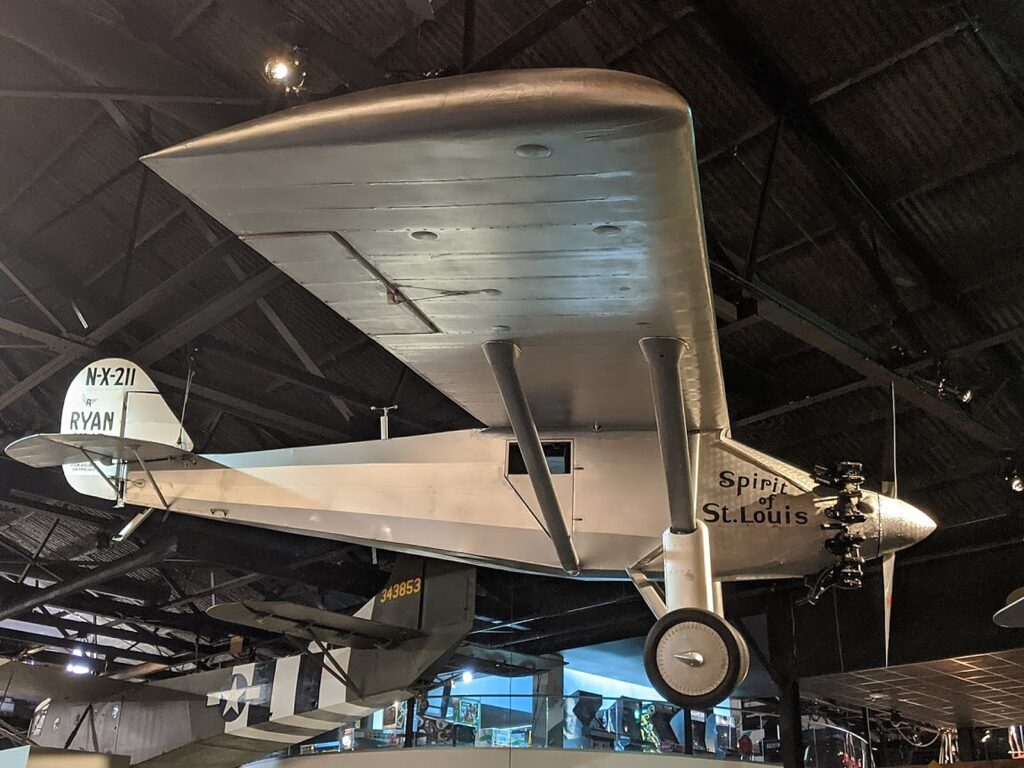 You learn that the reason Long Island was such a magnet for early aviation began with its geography: a flat, treeless plain with low population. Add to that some wealthy people willing to put up money – like the $25,000 prize offered by hotel owner Raymond Orteig for the first nonstop aircraft flight between New York and Paris that enticed Charles Lindbergh to fly his Spirit of St. Louis across the Atlantic from Roosevelt Field (just outside Cradle's door) to Paris in 33 hours. The same plane Lindberg flew – it came off the same production line and was used in the movie, "Spirit of St. Louis" starring Jimmy Stewart – is on display.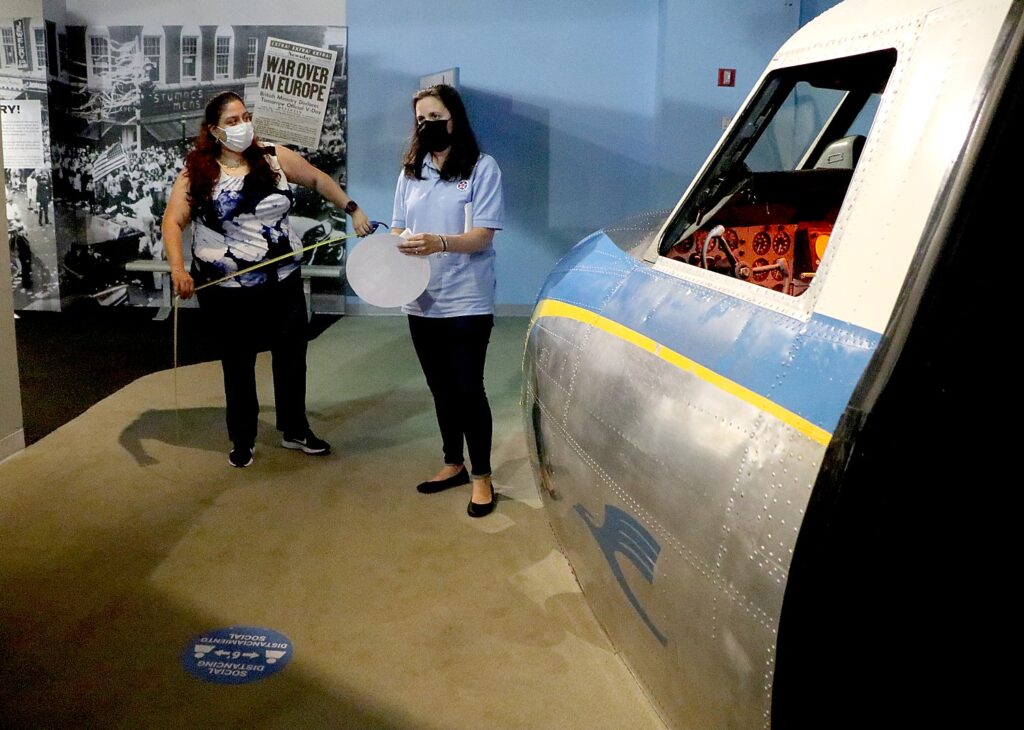 Many of the interactive have been closed off for health reasons, but there are still videos, sound effects and music ("Over There, Over There" by composer George M. Cohan, who lived in Kings Point, LI, plays where a wood-frame plane is being built), and a dazzling array of exhibits in which to be completely immersed.
Commemorate the 75th Anniversary of the end of WWII with a look back at the aircraft and the people that made a difference in ending the war including such fighter planes as the P-47 and Grumman's Avenger, Hellcat, and Wildcat (very impressed with the women WASP pilots).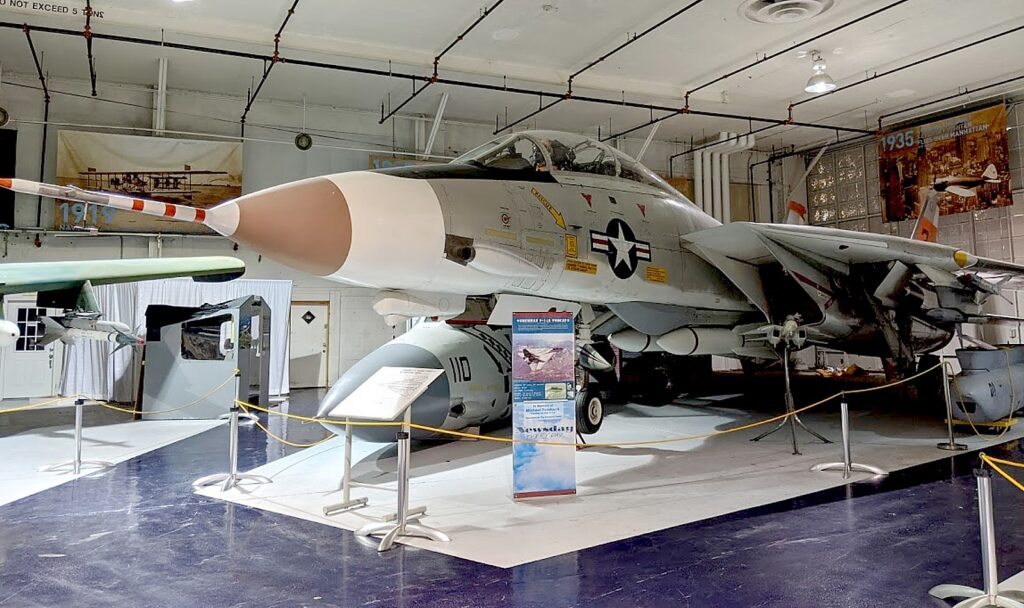 A special treat this summer is the commemoration of the 50th anniversary of the first flight of the F-14 Tomcat, one of the most iconic Navy fighters ever built on Long Island, which was featured prominently in the movie, "Top Gun." See a full size aircraft, the third F-14 ever built and oldest flying F-14 from 1971-1990, two -F14 cockpits, nose and flying suits. Learn about the plane, the pilots, and why the F-14 is such a beloved fighter and just in time before the release of Top Gun: Maverick this December.
The environment is especially marvelous during this COVID-summer – spacious rooms, delightfully air-conditioned, with demarcations for six-feet separation and capacity limited to 700 (you should pre-book your tickets online). This is a great year for a family to purchase an unlimited membership ticket ($125 for a family of four), and come frequently. There is so much to see and absorb, you are always seeing and learning new things.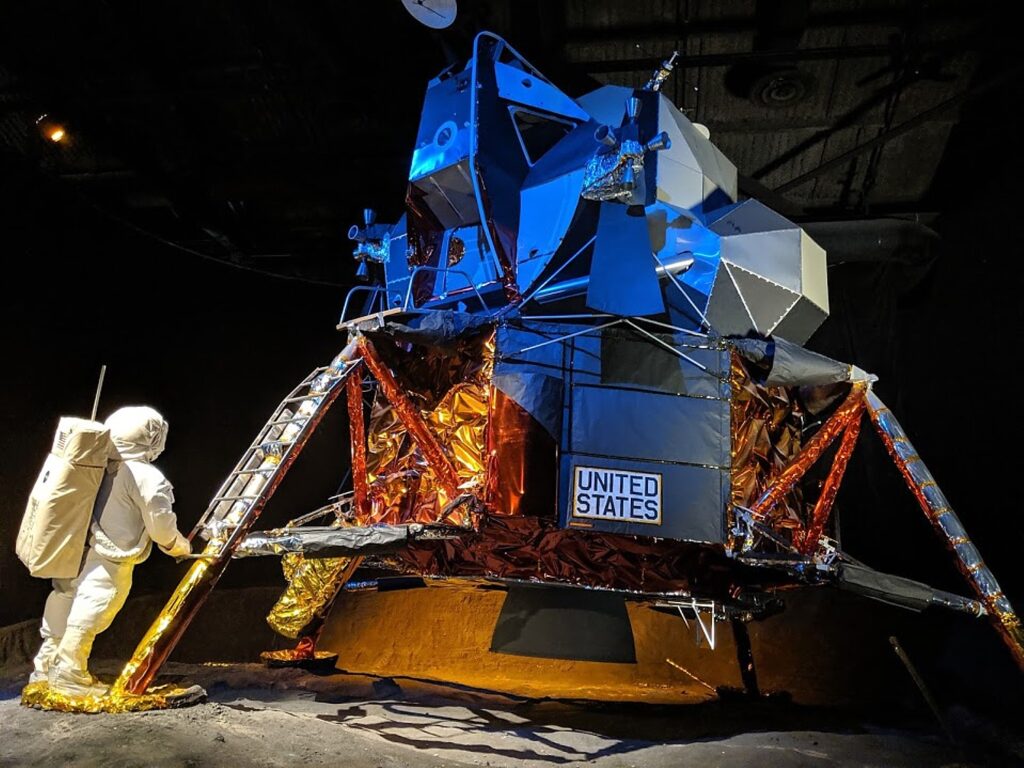 The Cradle of Aviation Museum & Education Center is home to over 75 planes and spacecraft representing over 100 years of aviation history and Long Island's only Giant Screen Dome Theater. The museum is located on Museum Row, Charles Lindbergh Blvd., in Garden City. Call (516) 572-4111 or visit www.cradleofaviation.org.
Cradle of Aviation Museum is part of Museum Row, which also includes the Long Island Children's Museum, the Nassau County Firefighter's Museum, and when it reopens the Nunley Carousel, which dates from 1912.
Nassau County Museum of Art Reopens with "Blue"
The Nassau Museum re-opened July 8 with a spectacular new exhibition that includes work by Picasso, Matisse, Miro, Helen Frankenthaler, Yves Klein and many other major artists. A new timed ticketing and touch-free entry system, along with safety protocols, ensure the safety and comfort of visitors. The Museum is limiting capacity and using signage and staff monitoring to make sure distancing is observed, and has instituted a new cleaning regimen as well as health screening for staff and volunteers.
The innovative new show boldly ventures into the many meanings of the world's most popular color: Blue. It includes several important artists of our time, including Jeffrey Gibson, Mark Innerst and Sean Scully. It brings together a wide range of media, from sculpture, paintings, prints, photographs and watercolors through ceramics (including Moroccan tiles, Chinese Ming porcelain, Turkish vessels and Japanese claire de lune porcelain), textiles and even a United Nations helmet.
Programming for the show, both online and in person, includes a specially commissioned ballet by the artist Han Qin, a concert of works specially composed for the art in the show, lectures and a director's seminar series.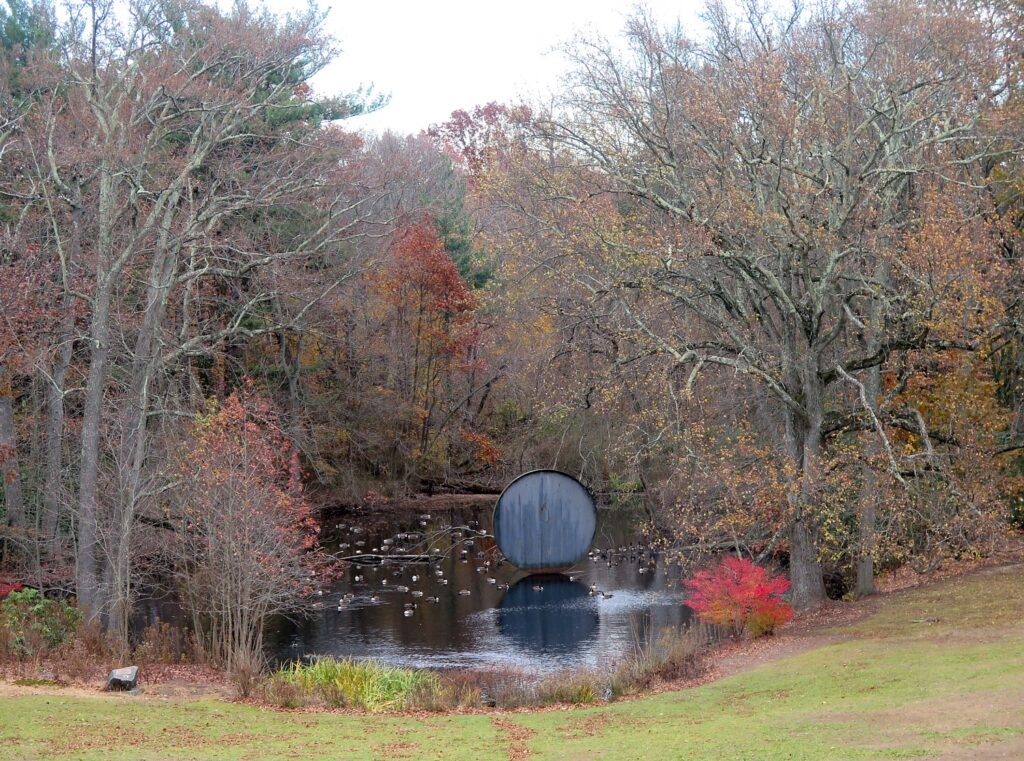 The Museum's magnificent grounds (officially known as the William Cullen Bryant Preserve) have remained open to the public– including outdoor sculpture garden collection of nearly 40 pieces by 24 sculptors, created over the past 100 years, from 1913 to 2018, set throughout its 145 acres of fields, woods, ponds, and formal gardens, and its nature trails.
Celebrating its 30th year, Nassau County Museum of Art, One Museum Drive, Roslyn Harbor, is open Tuesday-Sunday, 11 a.m.-4:45 p.m. Admission is $15 for adults, $10 for seniors (62 and above) and $5 for students and children (4 to12). Visitors are urged to buy their timed tickets in advance online at nassaumuseum.org, 516-484-9338.
More highlights:
Long Island Aquarium has made changes to its operation for the safety of guests, staff and animals (Touch Tanks, animal feeding, encounters, Shark Dives have been suspended). In lieu of a Sea Lion Show, there is a Sea Lion feed and training session, with social distancing in the stands.. Visitors and staff must wear a face mask or covering (masks can be purchased); hand-sanitizers throughout, six-feet social distancing separation will be maintained, including a one-way path through the property. Guests can walk through the Aquarium, enjoying the indoor habitats, to get to the outdoor habitats such as the Penguin Pavilion, Otter Falls, Sea Lion Coliseum. Outdoor dining and retail shops have reopened. Operating at a reduced guest capacity, all members of your party must pre-pay admission and reserve a time slot prior to your visit (https://www.longislandaquarium.com/purchase-tickets/pricing/) (431 East Main Street, Riverhead NY 11901, 631-208-9200, ext 426, www.longislandaquarium.com).
Old Westbury Gardens, the former estate of John S. and Margarita Grace Phipps, is one of the most recognizable of all Gold Coast properties. Its centerpiece is Westbury House, a Charles II-style mansion where the Phipps family lived for 50 years (featured in 25 films including "North by Northwest" and "Love Story"). The 160-acre property also features world-renowned gardens with sweeping lawns, woods, ponds and lakes, and more than 100 species of trees. Advance-reservations tickets are required to tour the palatial home, walk its grounds, and enjoy a window on Long Island's Gilded Age. (71 Old Westbury Rd, Old Westbury, 516-333-0048, [email protected], www.oldwestburygardens.org).
Sands Point Preserve's The Great Lawn, Rose Garden, Woodland Playground, forest trails, and pond area are open, but the three castle-like mansions (Hempstead House, Castle Gould and Falaise built by Harry S. Guggenheim), Welcome Center and dog run are closed for the health of visitors. Restrooms are available in Castle Gould's Black Box, and are closed periodically for sterlizing and cleaning. The number of cars is limited; there is contactless payment at Gatehouse, $15/per car, free for members. (127 Middle Neck Road, Sands Point, http://sandspointpreserveconservancy.org/)
Planting Fields Arboretum State Historic Park, listed on the National Register of Historic Districts, was the home of William Robertson Coe from 1913 to 1955. Coe was interested in rare plants and developed the 409 acre estate into an arboretum with 160 acres of garden and plants. In celebration of the centennial anniversary of the completion of the Buffalo Mural in Coe Hall, Planting Fields Foundation is presenting an exhibition on the work of Robert Winthrop Chanler (1872-1930), The Electrifying Art and Spaces of Robert Winthrop Chanler. A rare opportunity to view decorative screens and panels from private collections throughout America, the exhibition highlights Chanler's depiction of frenzied worlds from the early 1910s to the late 1920s. Visitors learn about his work in the context of the artistic developments in America in the early 20th century, his relationship to the wealthy patrons of the Gilded Age, and the preservation challenges presented by the Buffalo Mural in Coe Hall. Gain a deeper understanding of the historical significance of the screens and their design function within the homes of the elite, as well as Chanler's eccentric persona and the characters around him throughout his life. One-hour tours are limited to 5 people, all from the same family or group; request your tour time online. (395 Planting Fields Road Jericho Turnpike, Oyster Bay, NY 11771, 516-922-9200, plantingfields.org)
The Vanderbilt Museum & Planetarium's elegant Spanish-Revival mansion was the home of William Kissam Vanderbilt II, great grandson of Commodore Cornelius. The 43-acre estate, listed on the National Register of Historic Places, overlooks Northport Bay and the L.I. Sound. The museum has reopened the first floor of the Hall of Fishes marine museum; the Habitat and Stoll Wing animal dioramas; and the natural-history and cultural-artifact galleries on the first floor of the Memorial Wing. The Mansion living quarters and the Reichert Planetarium remain closed at this time. A limited number of visitors are being accommodated on Tuesdays, Fridays, Saturdays, and Sundays, 11am-6pm. Galleries are open from 12-5pm. Admission to enter the property: $14 per carload; members free. (80 Little Neck Road, Centerport, NY 11721, 631-854-5579, www.vanderbiltmuseum.org, [email protected]).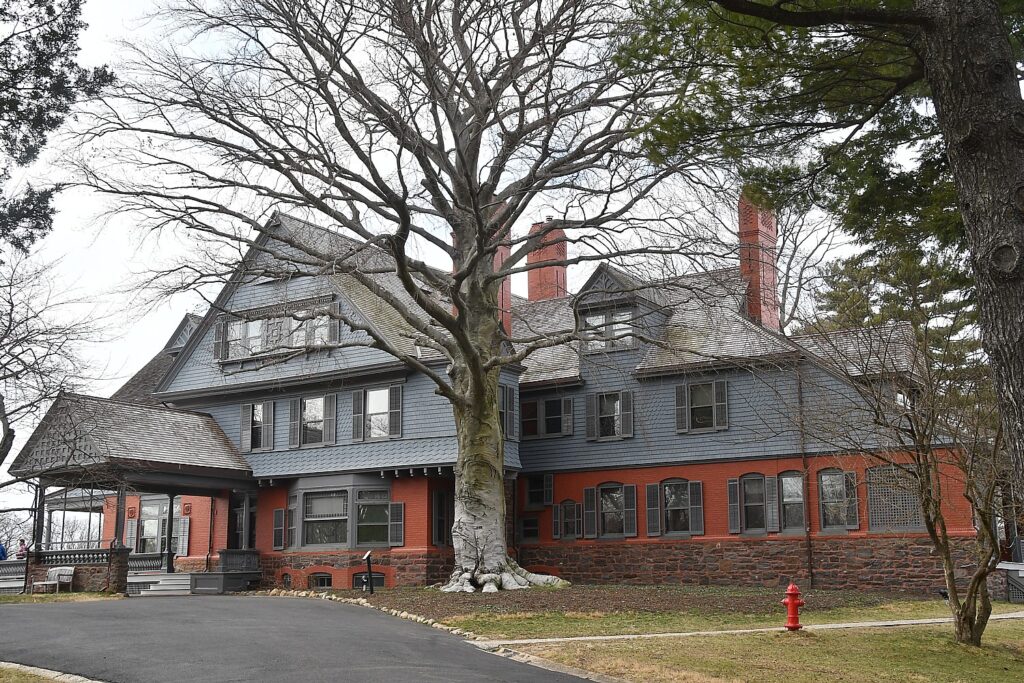 Sagamore Hill National Historic Site was the "Summer White House when Theodore Roosevelt served as 26th President, from 1902-1908. He lived in this Oyster Bay estate until his death in 1919, and it remains just as it was when he was in residence. The historic home is not yet reopened (the national site is being reopened in phases), but you can explore the 83 acres of grounds which include Audubon Center and songbird sanctuary (note: public restrooms are closed at this point). Check out the virtual tour (20 Sagamore Hill Road, Oyster Bay, 922-4788, https://www.nps.gov/sahi/planyourvisit/conditions.htm)
Garvies Point Museum and Preserve is a center for research on Long Island geology and the Island's Native American archaeology. The museum is reopening July 18 (capacity limited to 3-4 family groups at one time). The nature trails (you can really imagine when Native Americans lived here), picnic area (bring a bag lunch), bird & butterfly friendly gardens and Native American Herb Garden, and trails to shoreline are open. Call 516-571-8010 ahead of time to check for availability. (50 Barry Drive, Glen Cove NY 11542. 571-8010, www.garviespointmuseum.com)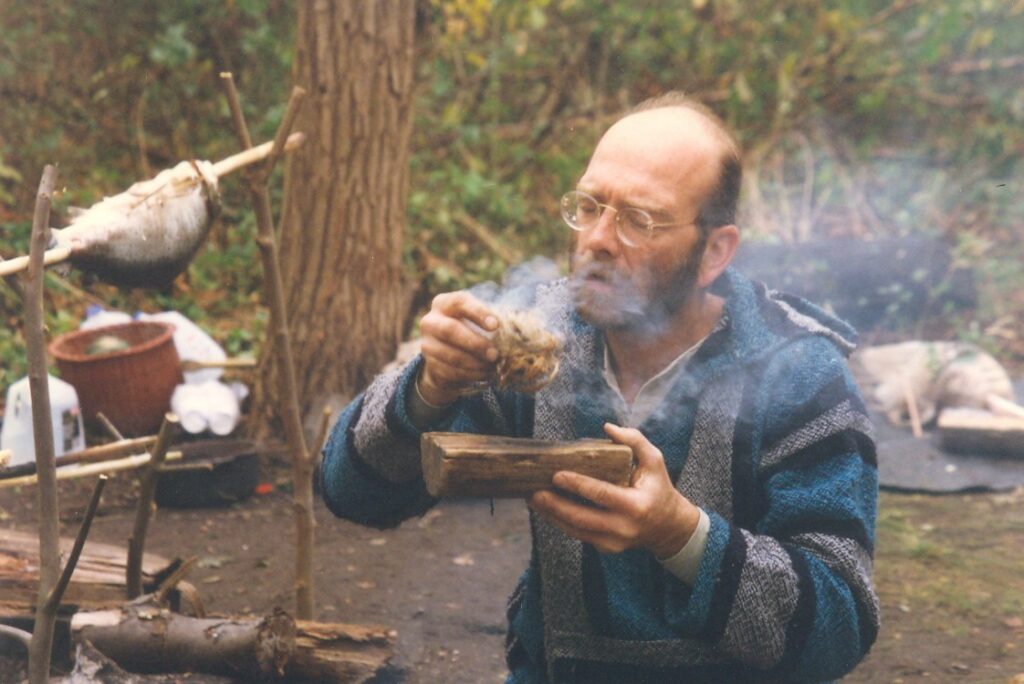 Bayard Cutting Arboretum State Park landscape and tree planting was designed by Fredrick Law Olmstead, who designed New York's Central Park and Brooklyn's Prospect Park. Located on the Connetquot River it has 690 acres of lawns and open meadows, a wildflower garden, a marshy refuge, and paths ideal for bird watching. The grounds are open but the English Tudor-style manor house is closed at this time. (440 Montauk Highway, Oakdale, https://bayardcuttingarboretum.com/
Bethpage State Park has five golf courses including Bethpage Black, home of the U.S. Open in 2002 and 2009, and the only public course on the PGA tour. Its narrow fairways and high roughs have been the scourge of many of the game's best-known players. Facilities include four other color-coded 18-hole championship-length courses and a clubhouse/restaurant. You can also picnic, hike, bike (there is an outstanding bike path), play tennis and horseback ride on 1,475 acres (For information about Bethpage State Park Golf Course, 516-249-0700).
Jones Beach State Park, the largest public beach in the world, offers 6.5 miles of uninterrupted Atlantic Ocean beachfront, two public swimming pools and a smaller beach on Zach's Bay. The Jones Beach Boardwalk spans two miles of the white sand beach. Along the boardwalk perimeter are basketball courts and deck games, a band shell offering free concerts and social dancing, plus a miniature golf course. You can surf cast on the beach and fish from piers, tie up your boat at a marina.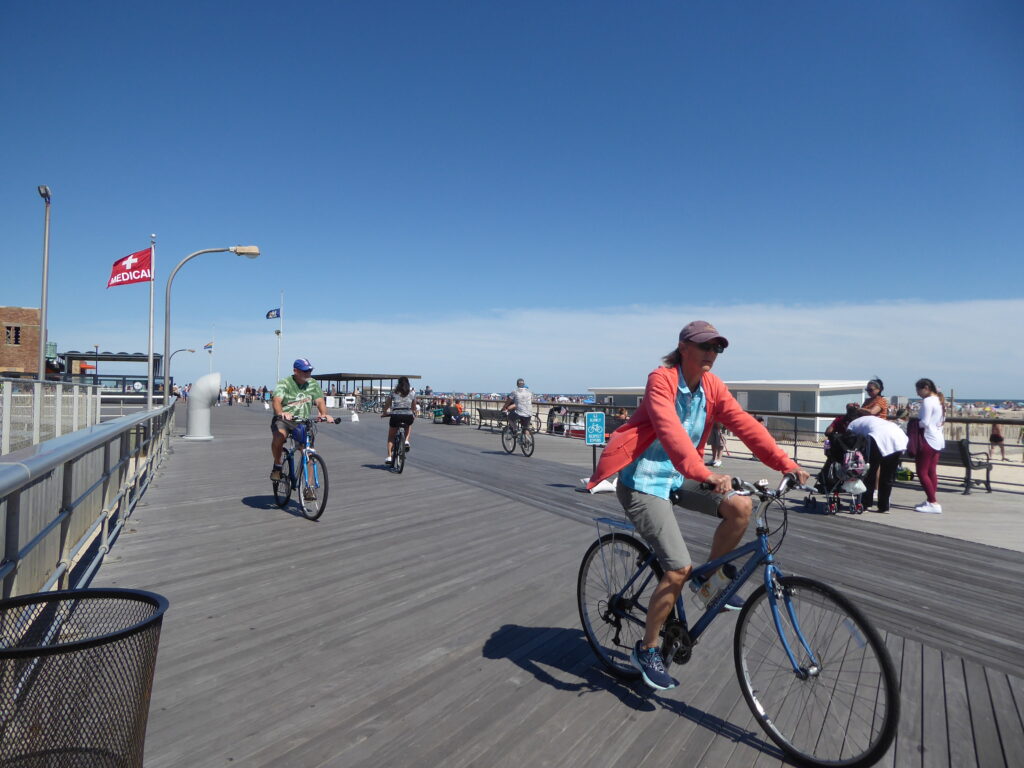 Since 2011, State Parks has completed and started more than $100 million in projects to restore Jones Beach State Park's historic grandeur, attract new visitors and create new recreational facilities. Projects completed include the rehabilitation of the West Bathhouse Complex and Field 6, restoration of the historic Central Mall mosaics, new playgrounds at the West Games Area and Zach's Bay, new gateway signage, completion of the new Boardwalk Café restaurant, and a new WildPlay Adventure park with zip lines, and a 4.5 mile Jones Beach Shared Use Path along Ocean Parkway. This season, visitors will see $6.6 million in improvements: the West Games Area features a new mini-golf course, new cornhole and pickleball courts as well as refurbished courts for shuffleboard and paddle tennis.
With the state and Long Island's improving COVID-19 situation, concessions are now allowed to open with restrictions at state ocean and lakefront beaches, including popular destinations such as Jones Beach, Robert Moses, Sunken Meadow, and Lake Welch in Harriman State Park.
Along with all 180 New York state parks, capacity is restricted (you can check online to see if daily limits have been reached, 518-474-0456, https://parks.ny.gov/parks/)
For more Long Island attractions ideas and information on "travel confidently", visit discoverlongisland.com.
______________________
© 2020 Travel Features Syndicate, a division of Workstyles, Inc. All rights reserved. Visit goingplacesfarandnear.com, www.huffingtonpost.com/author/karen-rubin, and travelwritersmagazine.com/TravelFeaturesSyndicate/. Blogging at goingplacesnearandfar.wordpress.com and moralcompasstravel.info. Send comments or questions to [email protected]. Tweet @TravelFeatures. 'Like' us at facebook.com/NewsPhotoFeatures