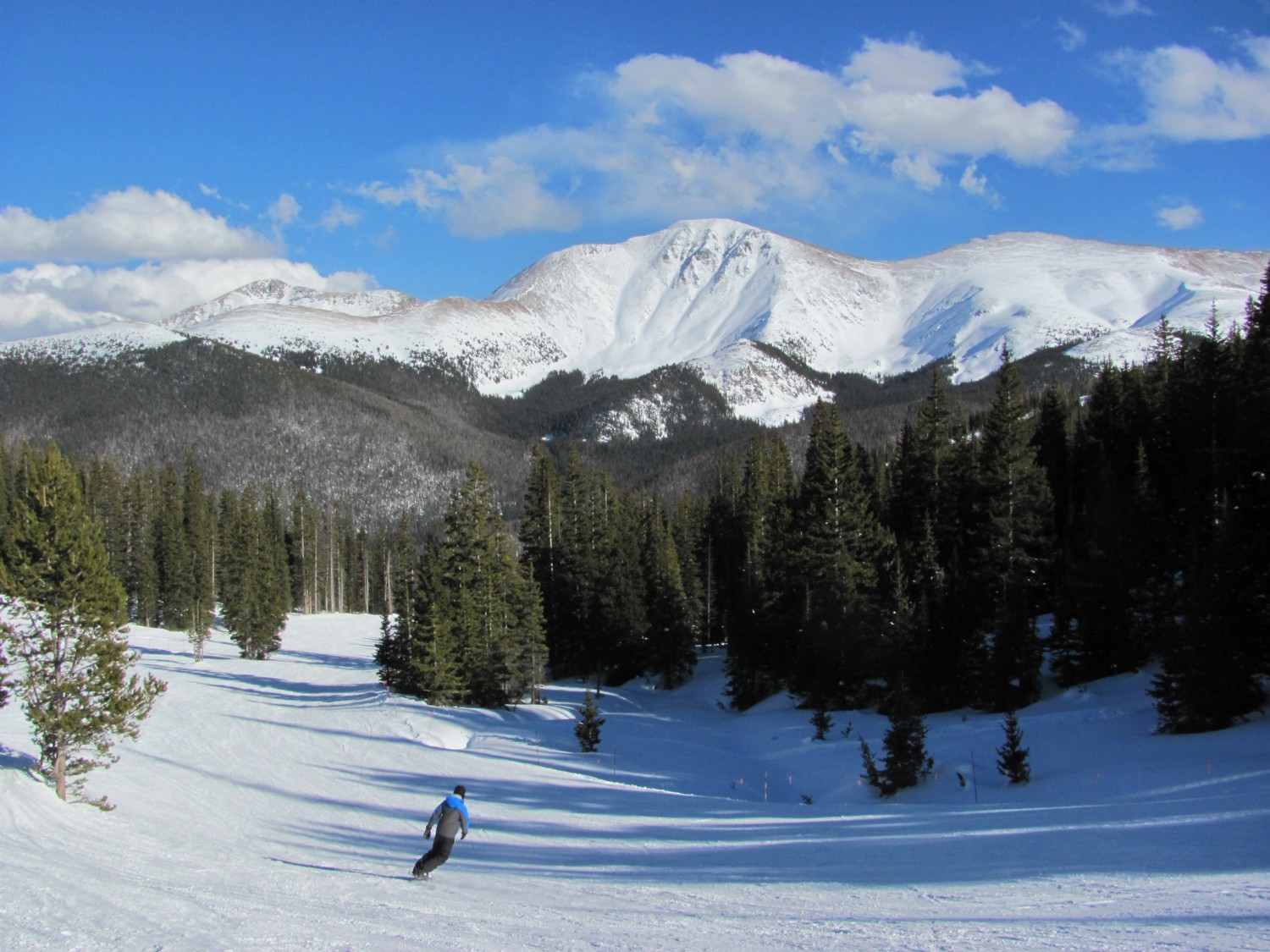 By Karen Rubin, Travel Features Syndicate, goingplacesfarandnear.com
Whoa! Hold onto your skis, it's going to be a wild ride! This year's big skiing newsflash is the mega-mergers creating new behemoths that span the nation and even beyond, which has the independents looking for differentiating ways, as well as collaborations to compete.
Vail Resorts (with four Colorado ski destinations: Vail, Beaver Creek, Breckenridge, Keystone plus 10 more coast-to-coast, Canada and Australia) just keeps getting bigger, with the acquisition of its first Northeastern resort, Stowe Mountain, giving Eastern skiers a really good reason to buy Vail's Epic Pass.
And now, the Crown family, owners of Aspen and Snowmass resorts, and KSL Capital Partners acquired Intrawest Resorts and Mammoth Resorts, in a $1.5 billion deal, and then, for good measure, purchased Deer Valley, in Utah, as well, literally just down the road from Vail Resorts' Park City mega-resort.
This newly formed mega-operator mergers a dozen mountain resorts into one company, including many iconic destinations, such as former Intrawest flagships Steamboat and Winter Park in Colorado (though Winter Park is still owned by the City of Denver), and Stratton in Vermont. Also in the new portfolio are Mammoth Mountain, California's busiest ski area, Lake Tahoe's Squaw and Alpine, and Tremblant in Quebec. The deal also includes heli operator Canadian Mountain Holidays. Collectively these resorts represent 20,000 skiable acres and draw 6 million skier visits.
While it is easy to imagine a system-wide ski pass to rival Vail Resorts' Epic Pass in the not-distant future, for this upcoming season, the variety of passes that the resorts had been offering will be used: Rocky Mountain Super Pass, Mountain Collective, and the M.A.X. Pass will be honored at the respective resorts.
Here are more highlights of Colorado Ski Country USA resorts:
Olympic qualifiers in Colorado will feature the Toyota U.S. Grand Prix at Copper Mountain in December and Snowmass in January in advance of the 2018 Olympics in PyeongChang.
Notable anniversaries include the 50th Anniversary of Snowmass, which will be celebrated with a day of 1967 lift ticket pricing at $6.50, Loveland Ski Area's 80th Anniversary and Cooper's 75th Anniversary.
New terrain across the state includes 468 new skiable acres at Arapahoe Basin with the expansion into the Beavers and Steep Gullies. Purgatory will also open new expert and intermediate trails.
New lifts across Colorado Ski Country: Eldora Mountain Resort is opening this season with a new six-person detachable chairlift, the first six-person chairlift in its history. Steamboat's Gondola underwent significant upgrades over the summer to modernize and improve the guest experience and Purgatory will welcome a full season of its new transfer lift.
Mountain Coasters galore with Copper Mountain, Steamboat, Purgatory and Aspen Snowmass all opening a year-round mountain coaster in the fall or early winter.
Steamboat
The news at Steamboat is that it is now part of the group that owns Aspen/Snowmass, Intrawest, the four Mammoth mountains in California; Squaw Valley; Mont Tremblant and the Canadian Mountain Heliskiing (CMH) company in Canada, plus Deer Park, Utah, and Stratton Mountain, Vt. and operates Winter Park, Colorado.
Steamboat has made significant improvements to its gondola for the 2017-18 season, installing new grips, hangers, terminal equipment, electronic controls and other infrastructure to the resort's main access point. These renovations will provide a faster, smoother and more efficient experience for guests.
Half of Steamboat's terrain is intermediate and beginner, and there is an entire lift devoted to intermediate terrain offering long cruiser blue trails.
The Outlaw Mountain Coaster, which will operate year-round, opened September 8, 2017. The mountain coaster descends more than 400 vertical feet with a riding length of more than 6,000 linear feet, making it the longest mountain coaster in North America.
A true destination resort, Steamboat is now accessible by direct flight from Newark. It is a 30 minutes drive from Hayden Airport – if you show your boarding pass, you can ski free for the afternoon; rental shops are open late so you can get your equipment the night before, saving time and hassle for the morning.
Kids & Grandkids Ski Free programs enable children 12 years of age and under to ski free the same number of days as their parent, grandparent, or legal guardian when the parent, grandparent, or legal guardian purchase a five-or-more day adult lift ticket. For season passes, one child (12 and under) is eligible to receive a free season pass with parent, grandparent, or legal guardian purchase of an adult Steamboat Season Pass. For more information, visit www.steamboat.com.
Visit Steamboat's central reservations, tell them what you are looking to do and they can direct you to the best value offers. Steamboat is also part of M.A.X. Pass and the Rocky Mountain SuperPass. Intrawest operates the Steamboat Grand hotel at base area.
For more information, visit www.steamboat.com.
Winter Park Resort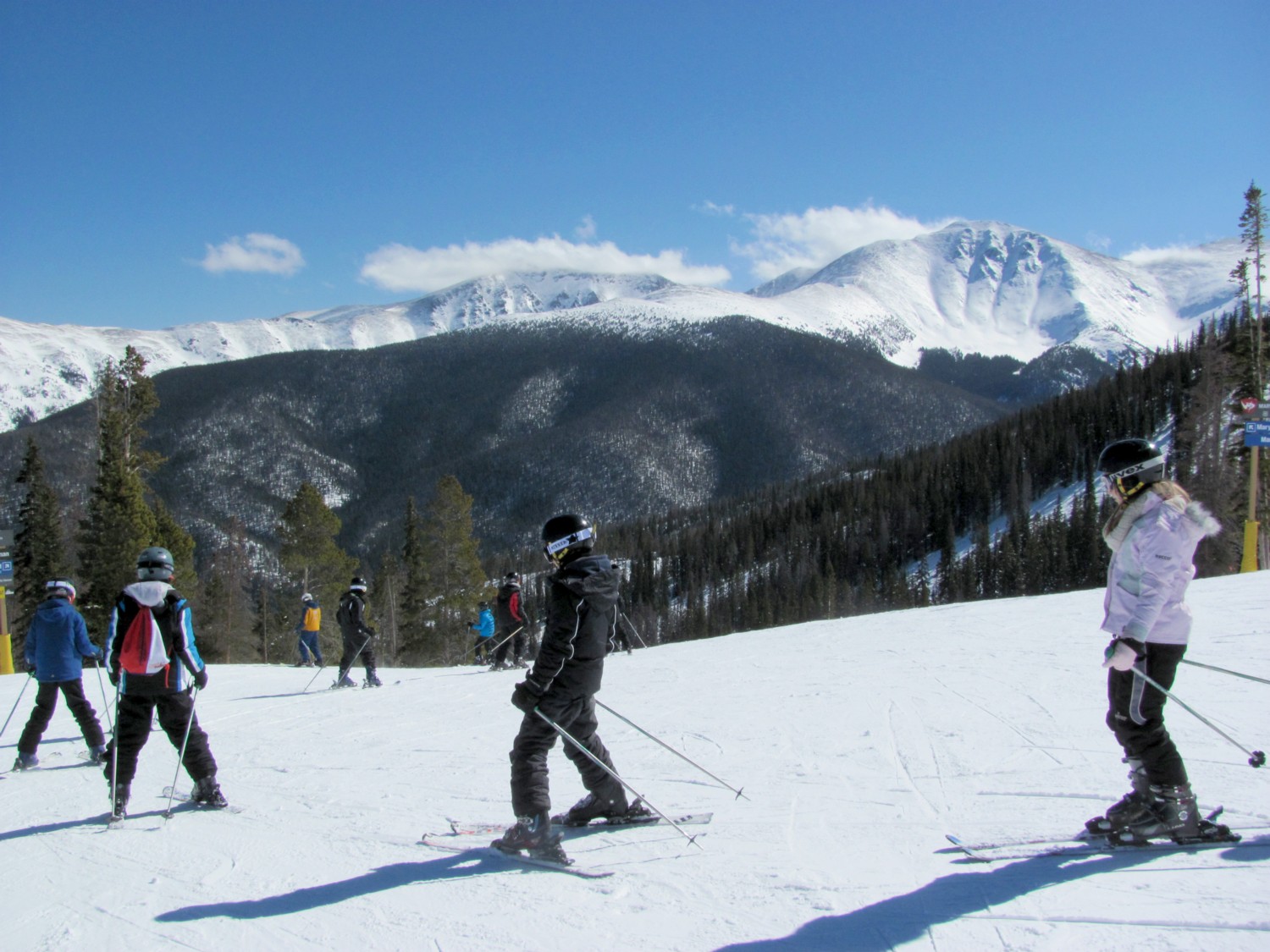 Winter Park is expanding and improving the Winter Park Express, the train service between Denver's Union Station and Winter Park Resort that was reintroduced last year (and sold out). The addition of three First Friday trips will give guests a total of 27 round-trips to choose from. Prices on select departures have been lowered to $29 one-way, providing additional cost savings for those looking to travel to the slopes by train.
The Winter Park Village will feature a renovated rental shop and a new retail location, reducing wait times on busy rental days. There are two new snowcats to increase grooming efficiency, 4,500 new feet of snowmaking pipe and 15 new snow guns to improve early season snowmaking.
A new trail from the top of the Zephyr Express Lift to the Mary Jane Trail will allow easier access from the Winter Park side of the mountain to the Mary Jane side.
Kids and Beginners Ski for Less: At Winter Park Resort, kids five and under qualify for beginner lift tickets for $10 a day or $30 for the season with no black-out dates. These lift tickets are intended for beginners only and grant access to the Galloping Goose chairlift at Mary Jane.
For more information, visit www.winterparkresort.com.
Aspen Snowmass
Aspen Snowmass will host Olympic qualifying events when the U.S. Grand Prix stops in Snowmass January 10–January 14, 2018. U.S. Snowboard Team and U.S. Freeski Team athletes will be competing to punch their tickets to February's Pyeongchang Winter Olympic Games.
Snowmass will celebrate its 50th Anniversary all season long including $6.50 lift tickets on December 15, 2017. This was the original price for a lift ticket on opening day in 1967. Celebrations will also include a 50th Anniversary Golden Gala, monthly firework displays and other festive events.
The Breathtaker mountain coaster will open at Snowmass Mountain in December 2017. The mountain coaster will drop guests more than 400 vertical feet on a mile of turning track and be open year-round.
Kids Ski Free: Children six and under always ski free at Aspen Snowmass. For children ages seven to 12 years old, Aspen Snowmass allows kids to ski free when booking two or more nights of lodging through Stay Aspen Snowmass or renting children's ski or snowboard equipment from Four Mountain Sports. There is no limit on the number of days children can receive free lift tickets when renting from Four Mountain Sports. The offer is valid January 1 – April 15, 2018. Mention kids ski free when you call 800-290-1326 or visit www.aspensnowmass.com for more information.
Copper Mountain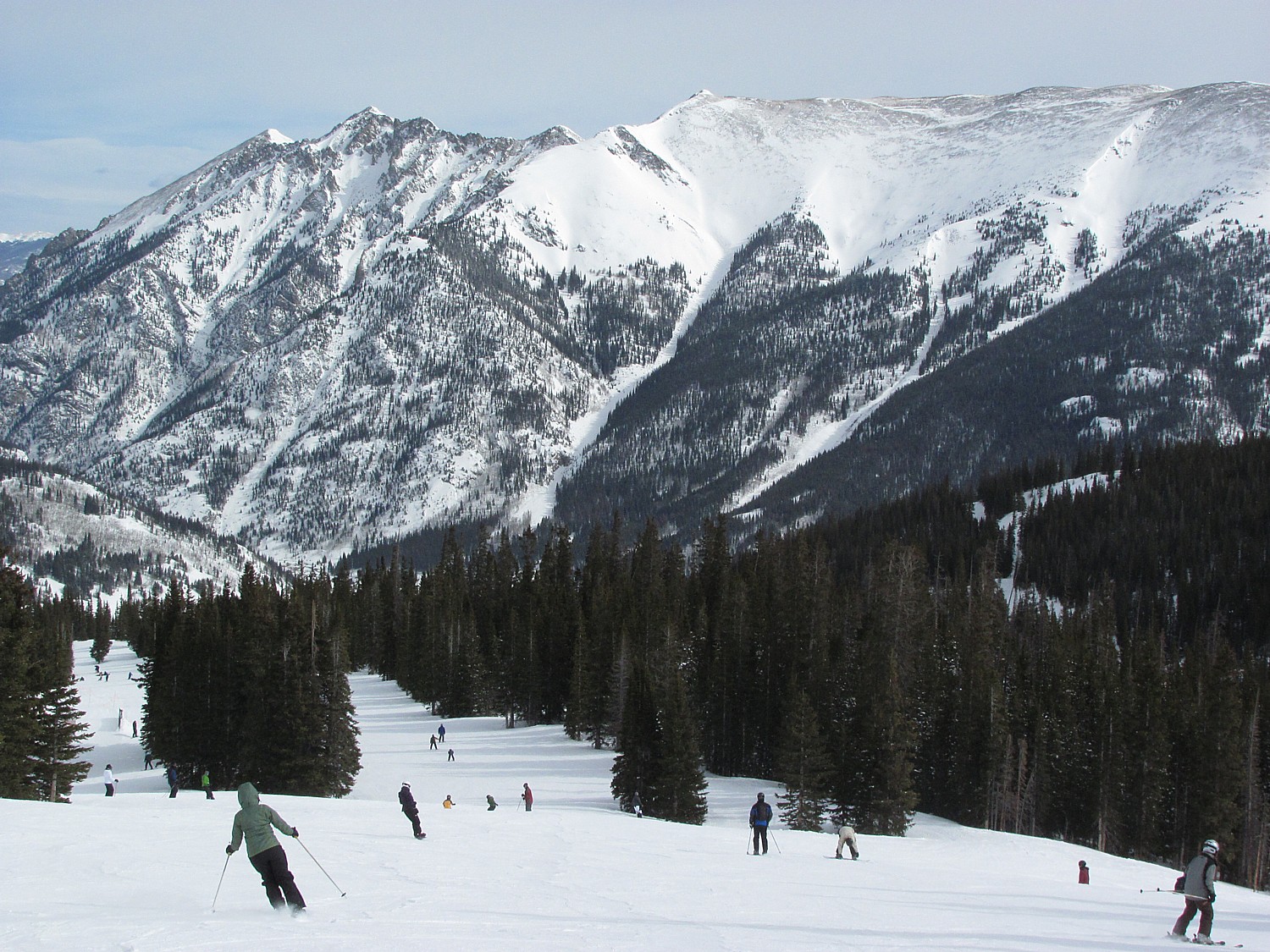 Copper Mountain, which is famous for its Woodward Barn camps, clinics and individual indoor sports training, will host Olympic qualifying events December 6-10, 2017 when U.S. athletes compete in the halfpipe and big air events during the U.S. Grand Prix.
Skiers and riders can enjoy a new lift and lodge, the Kokomo Express Lift and Koko's Hut. The lift will serve beginner terrain in the West Village, while the lodge will offer seating, casual dining and more, complete with a large outdoor deck and sweeping panoramas of Copper Mountain and Tenmile Range.
Copper Mountain, which is owned by Powdr (the ski company that also owns Killington, Vermont and just bought Eldora Mountain, Colorado) is debuting the Rocky Mountain Coaster in fall 2017. With an overall length of 5,800 feet and a vertical drop of 430 feet, the mountain coaster will be a thrilling year-round experience for guests.
One, Two, Free! With Copper Mountain's One, Two, Free! Package, kids 12 and younger ski free with the purchase of an adult two-day lift ticket. The deal also includes additional perks like a third night of lodging free, a third day of rentals free, a free half-day ticket on the day of arrival or departure, and free upgrade to the Secret! Pass for early access and shorter lift lines. Children five and under always ski/ride free at Copper Mountain.
Copper is part of the M.A.X. Pass and Rocky Mountain Super Pass.
The resort is a 90-minute drive from DIA through Eisenhower tunnel.
For more information, visit www.coppercolorado.com.
Arapahoe Basin Ski Area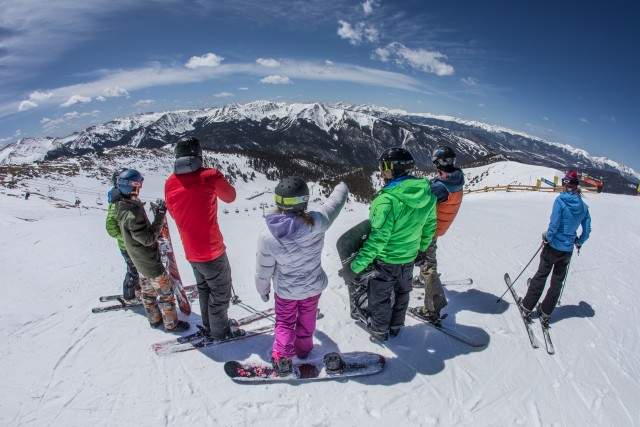 With one of the few terrain expansions in the country, Arapahoe Basin is adding 468 new acres over two years with the expansion into the Beavers and Steep Gullies. For the 2017-18 season, 371 acres of most difficult and extreme terrain will be open, adding 50 feet to the vertical; guests will need to hike back to the Pallavicini chair. Next summer, a four-person lift will be installed for the 2018-19 season, and two more intermediate trails will be added in the Beavers.
Arapahoe Basin is always the first ski resort to open in the nation and the last to close (June, sometimes even July), and is a free shuttle bus ride (five miles) from Vail Resort's Keystone (A-Basin was once owned by Vail Resorts, Vail Resorts' EpicPass and Keystone lift tickets are accepted), where there is also plenty of lodging choices. People know A-Basin, which has been owned by a Canadian real estate company since 1997, for its blacks and double blacks advanced terrain, but there is plenty of intermediate trails, also offering long cruisers, groomed runs on the back side of the mountain a mile long.
Kids Free 2 Ski Pass: Children five and under ski free every day at Arapahoe Basin with a free Five & Under lift ticket from the ticket window. Children ages six to 12 can ski or snowboard for free any two days of the 2017-18 season with no blackout dates through the Kids Free 2 Ski Pass. Register online, at a Front Range ski show or at the mountain by December 18, 2017.
The rental shop was remodeled this summer to help guests get out on the slopes quicker during busy days. The resort also launched a new website, free device charging stations and free public WiFi throughout the base area and at Black Mountain Lodge at mid-mountain.
Because of the extended season, Arapahoe also offers its own multi-day and spring pass.
In summer, A-Basin offers summer events; disc golf, hiking to mid mountain, mountain biking (not lift served). Weddings are a big summer business: "The lift is the procession; couples get married in front of Continental Divide. A rustic romantic lodge at mid mountain, can accommodate 200 guests.
Arapahoe is a 75 minute drive from Denver (2 hours from airport). For more information, visit www.arapahoebasin.com.
Crested Butte Mountain Resort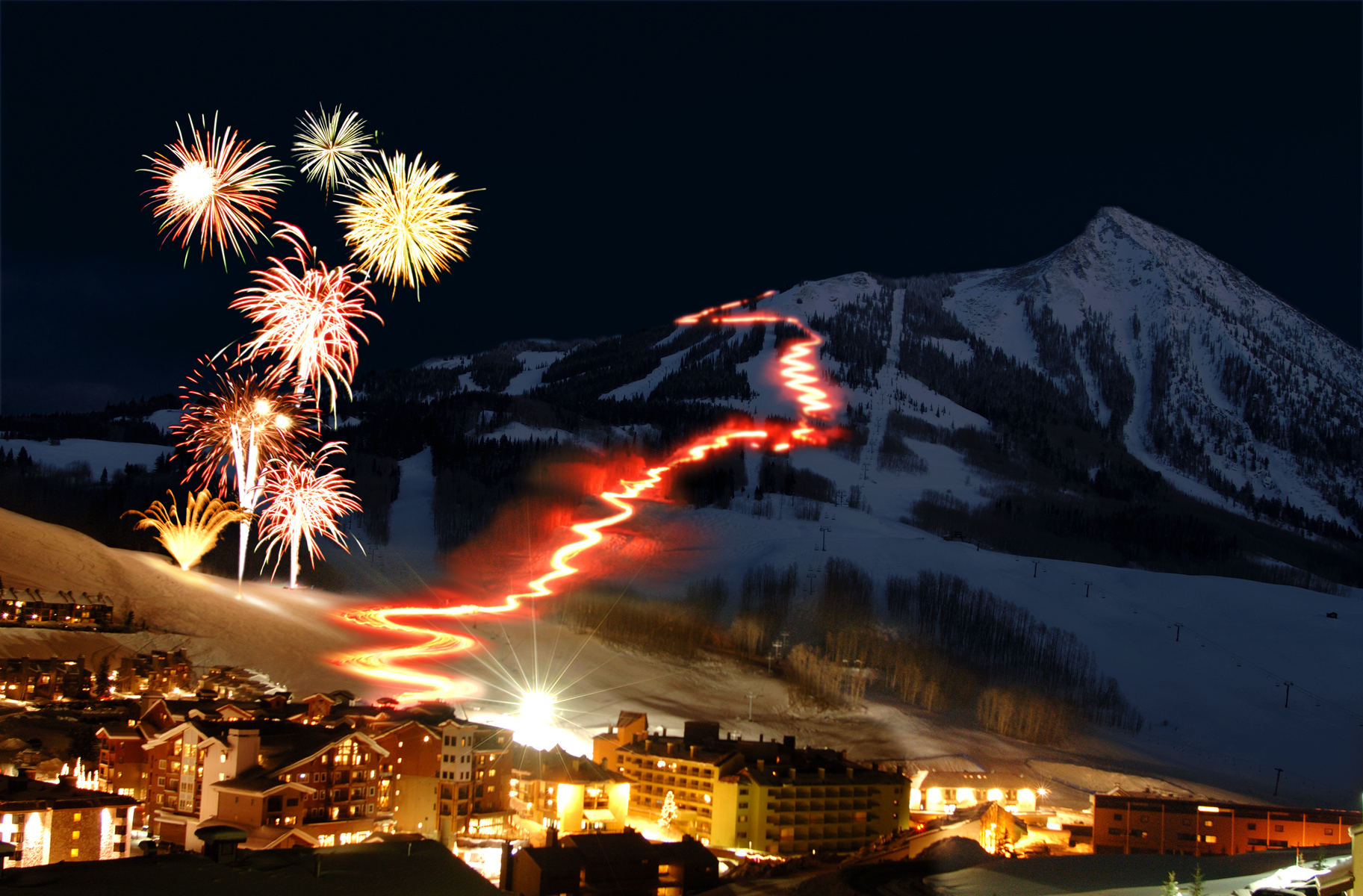 Crested Butte is enhancing the guest experience for beginners by re-grading the teaching terrain and introducing a new adult beginner area. Guests looking for a break from the slopes can enjoy a slice from the new pizza oven at Paradise on Crested Butte.
A new program, CB North Face Guides, will help expert skiers and riders navigate the extreme terrain of the resort including the famed North Face.
Kids 12 and Under Ski Free: Children six and under always ski free at Crested Butte. All kids ages 12 and under visiting Crested Butte Mountain Resort Nov. 23 – Dec. 15, 2017 and Apr. 1 – 8, 2018 ski or ride free. No strings attached, no parent ticket required, no lodging stay required, no advance reservations, just a free ticket for kids.
Crested Butte will host its annual Christmas Eve celebration, an evening complete with a torchlight parade and Santa Claus coming down the mountain in a sleigh pulled by a snowcat.
Crested Butte is the sister resort to the popular Okemo Mountain Resort in Vermont,m and is part of the M.A.X. Pass.
The closest airport is Gunnison or Montrose. For more information, visit www.skicb.com.
Telluride Ski Resort
Celebrating its 45th Anniversary, Telluride is continuing an ongoing multi-year, multi-million-dollar investment in snowmaking upgrades and technology. For this season, the grooming fleet is being expanded and there is a new dual-purpose project that serves as a golf course practice facility in the summer months and a 15-acre terrain-based learning area during the winter ski season.
People associate Telluride wih tough skiing, but half of the terrain is rated as intermediate and this year, Telluride is adding 15 acres of beginner terrain and new magic carpet.
Advanced skiers can revel in black and double black diamond trails and hike-to-terrain; intermediates have trails from top to bottom that let you  "see forever".
Kids Ski Free: Free lift tickets are available at the Telluride ticket window for children ages five years old and under. Child lift tickets for children ages six to 12 are available online at discounted rates for two or more days of skiing when you purchase at least 48 hours in advance. Telluride also offers children's ski school lessons divided into programs that offer age and skill specific learning experiences.
Telluride is a charming walking town, connected to the Mountain Village by gondola, where there is The Peaks, a luxury hotel that is the resort's largest, with a world-class spa; the Inn at Los Creek, a boutique hotel,  and other lodging options, plus shops and restaurants.
The privately owned ski area is part of Mountain Collection of 15 quality resorts.
Options to get to Telluride include flying into Montrose or Telluride airport.
For more information, visit www.tellurideskiresort.com.
Purgatory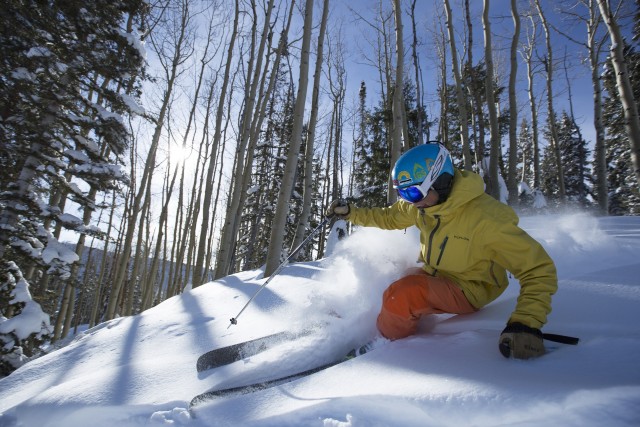 Purgatory Resort will have a new mountain coaster this season, which will be accessible from the base area and operate year-round. The coaster is 4,000 feet in length with a 300 foot-vertical drop, and features eight switchbacks and one loop.
Purgatory is also expanding its terrain with new intermediate and expert trails on the back- and front-sides of the mountain, and is adding new gladed tree skiing. The triple chairlift, Needles Lift 6, offers a new mid-way loading zone to provide an easier way to access terrain for ski teams, terrain park users, and skiers or riders who want to take laps on the frontside of the mountain.
The resort also has new snowmaking infrastructure including increased pumping capacity and more energy efficient snow guns.
Kids and 4th Graders Ski Free: Kids seven years old and younger ski free every day at Purgatory Resort. Fourth grade students also ski free at Purgatory with proof of grade. For more information, visit www.skipurg.com.
Loveland Ski Area
To celebrate its 80th year of operations, Loveland is offer snowcat skiing in Dry Gulch for the first time. Loveland will also continue the popular Mountaintop Matrimony event on Valentine's Day.
Kids Ski Free: Children five and under ski free every day at Loveland. Children five and under can also purchase a ski or snowboard package equipment rental for $12.
3-Class Pass for Kids  is for all children, ages four to 14, of all ability levels. When guests pre-purchase or complete three full-day lesson packages, they receive a free unrestricted season pass to keep practicing their skiing or snowboarding skills for the rest of the season. Children's full day lesson packages include a lesson, lift access, equipment rentals (ski or snowboard), helmet and lunch.
For more information, visit www.skiloveland.com.
New Direct Flights, Expanded Train Service Ease Travel to Colorado Ski Resorts This Season
DENVER –Colorado Ski Country USA has announced new direct flights to and from Colorado's eight regional airports and expanded service on the Winter Park Express this season that will provide skiers and riders from across the country easy and convenient travel options to their favorite Colorado ski resorts by train, plane or car this winter.
Also, the Amtrak Winter Park Express, coming off a highly successful inaugural season, will offer expanded train service for the 2017-18 ski season. The Winter Park Express will depart from Union Station in downtown Denver each Saturday and Sunday from January 5 through March 25, plus three new "First Friday" round-trips, with a reduced fare of $29 each way on some departures. With more than 27 round-trip options and over 500 seats on each train, the Winter Park Express allows visiting skiers and riders to travel to Winter Park Resort without renting or setting foot in a car.
Colorado's eight regional airports are offering new and expanded flights for the 2017-18 season. Steamboat will feature new nonstop flights from Austin (AUS) and Kansas City (MCI) on ViaAir into Steamboat/Hayden (HDN) airport beginning Dec. 13, 2017. These additional flights bring Steamboat's total direct air service to 14 major U.S. airports.
Aspen Snowmass has new daily nonstop flights through American Airlines from Phoenix Sky Harbor International Airport (PHX) starting this winter along with expanded service from both Dallas Ft. Worth (DFW) and Chicago O' Hare (ORD).
Telluride has increased access this winter through new American Airlines direct flights into Montrose-Telluride Regional Airport (MTJ) from Charlotte Douglas International (CLT), Saturdays starting Dec. 23, 2017. Delta Airlines will operate new flights this winter from Salt Lake City (SLC) to Montrose-Telluride (MTJ) over the Christmas and New Year's holidays.
Skiers and riders hoping to make it to ski areas in the southwest part of the state: Telluride, Silverton, Purgatory and Wolf Creek, have another option from Denver (DEN) on a new Boutique Air flight servicing Alamosa San Luis Valley (ALS) with three daily non-stop flights with a round-trip as low as $100.
Visitors can also access seven resorts within a two-hour drive of Denver (DEN), including Colorado Ski Country USA's newest member resort, Echo Mountain. Only 35 miles or 50 minutes from downtown Denver, the Idaho Springs ski area offers six trails on 60 acres just a short drive from the Front Range.
For a full list of flights into and out of Denver (DEN) servicing Colorado's eight regional airports and for direct flights into airports servicing all of Colorado Ski Country USA's member resorts visit coloradoski.com/traveling.
5th and 6th Grade Passport Program
Colorado Ski Country USA offers any fifth grader the chance to ski or ride three days at 22 participating member resorts across the state absolutely free. That's up to 66 free days on the slopes. Fifth graders who have never skied or snowboarded are eligible for the First-Class program which provides never-ever skiers and riders one free full-day beginner lesson and equipment rental at the resort of their choice. All Passport holders also receive one complimentary junior rental from Christy Sports. The corresponding 6th Grade Passport Program offers four days of skiing at the same 22 resorts for only $105 before November 30, or $125 through the end of the season. To register for the Passport Program visit:www.coloradoski.com/passport.
Colorado Ski Country USA (CSCUSA) is the not-for-profit trade association representing Colorado's 23 ski & snowboard resorts. www.ColoradoSki.com, on Twitter @ColoradoSkiUSA and on Facebook at www.Facebook.com/ColoradoSkiCountryUSA.
See also:
Vail Resorts Unveils Major Improvements at Network of Ski Destinations; Deadline to Purchase EpicPass is Nov 19
_______________________
© 2017 Travel Features Syndicate, a division of Workstyles, Inc. All rights reserved. Visit goingplacesfarandnear.com,  www.huffingtonpost.com/author/karen-rubin , and travelwritersmagazine.com/TravelFeaturesSyndicate/. Blogging at goingplacesnearandfar.wordpress.com and moralcompasstravel.info. Send comments or questions to [email protected]. Tweet @TravelFeatures. 'Like' us at facebook.com/NewsPhotoFeatures