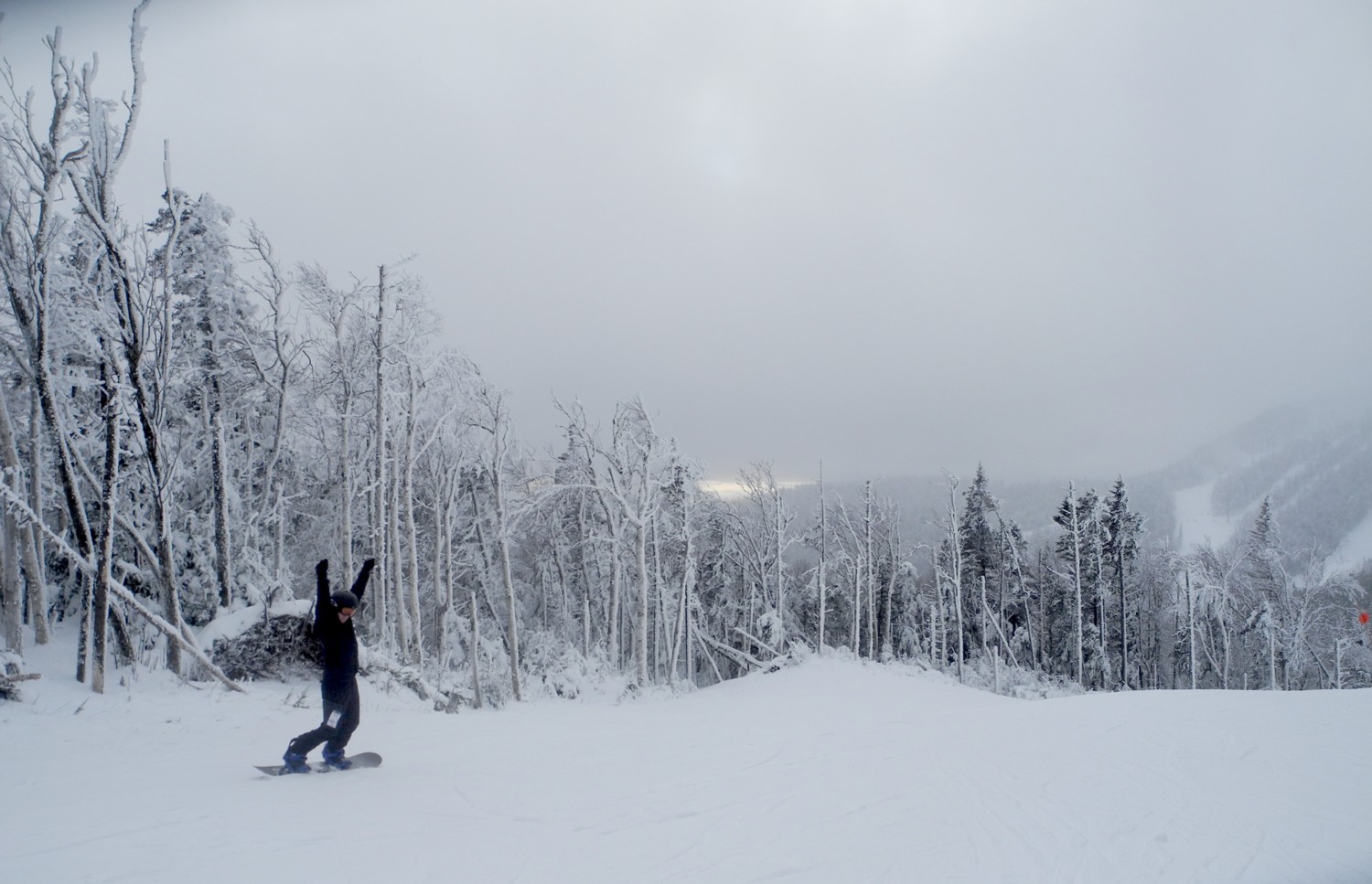 By Karen Rubin, Travel Features Syndicate, goingplacesfarandnear.com
Believe it or not, New York State, with more than 50 ski areas, has more ski areas than any other state in the country and the biggest vertical ski drop east of the Mississippi; New York is the 4th in terms of skier visits, after Colorado, California and Vermont. The ski areas range from pleasant family-friendly nearby areas that are ideal to learn to ski or ride, to the two-time Olympic mountain, Whiteface.
The three ski areas owned and under the aegis of New York State's Olympic Regional Development Agency (ORDA) – Whiteface, Gore and Belleayre – are continuing to implement dramatic improvements and programs like SkiNY3 and Parallel from the Start programs, along with state-wide-programs  like free skiing programs for 3rd and 4th graders, to entice new skiers.
The three ORDA areas have multi-lesson packages and lift tickets that allow the flexibility of using them on nonconsecutive days and at the different areas.
Already this season, major competitions have been held to decide who the athletes to represent the United States at the Winter Olympics in Pyeongchang, South Korea, including five major international events at Whiteface – in bob sled and skeleton, figure skating, luge, freestyle aerial.
Whiteface Mountain, Lake Placid
Whiteface is New York State's Olympic Mountain, with actual Olympic facilities all around Lake Placid that you can take part in, as well as special attractions that altogether make for a unique winter experience: skating on the Olympic Speedskating Oval, plunging down the Olympic Bobsled Track where you can try bobsled or skeleton (truly thrilling); touring the Ski Jumping Complex; Nordic skiing on the Olympic course, and testing your own mettle at the biathlon, a sport that combines cross-country skiing with riflery (lesson available), visiting the Olympic Museum.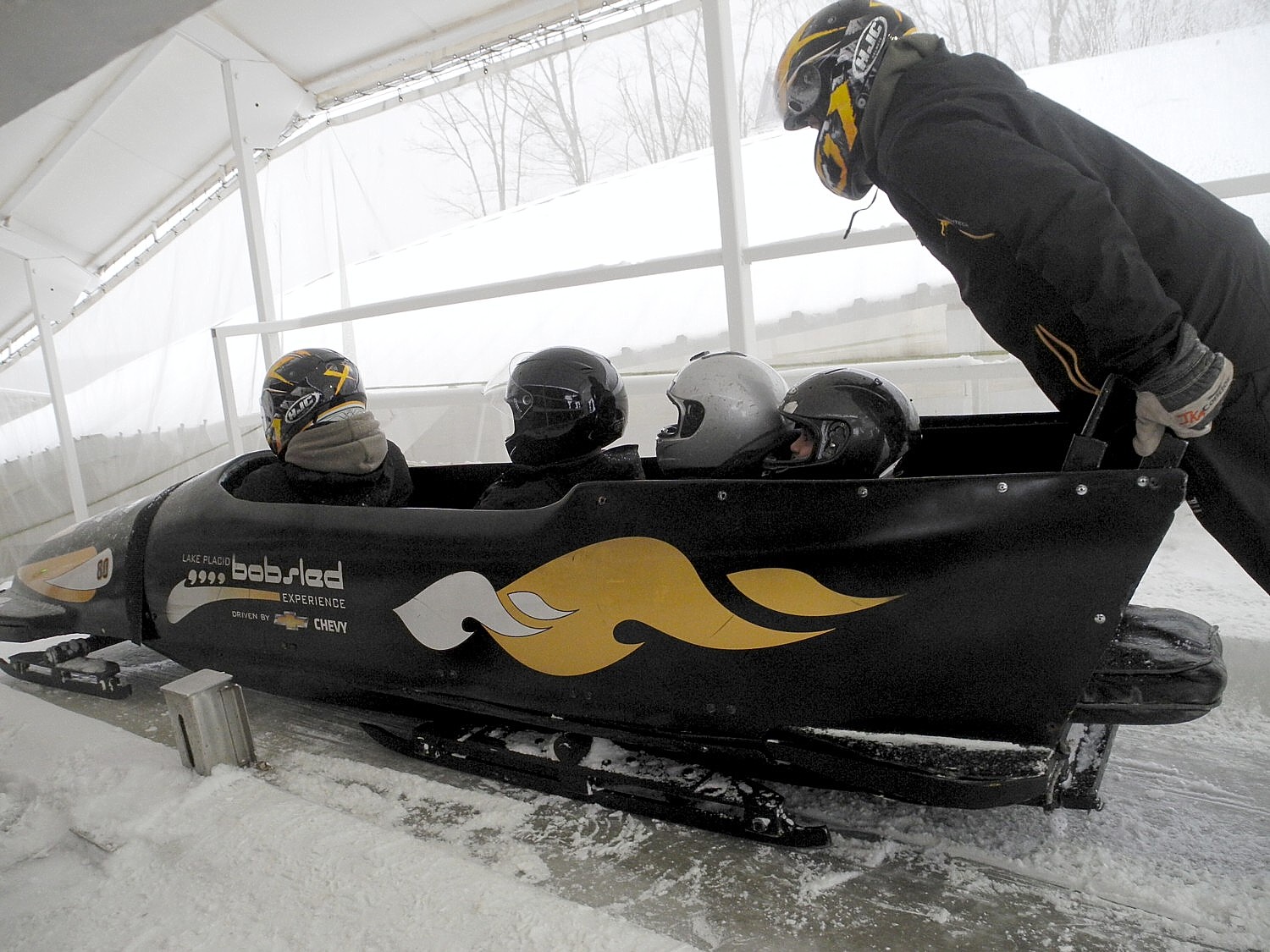 Whiteface offers the greatest vertical (3,430 ft. of any lift-serviced mountain in the Northeast, mile after mile of groomed cruising trails with 98% snowmaking coverage.
This is a serious mountain, with more expert terrain, more long, rolling groomers (including the longest single intermediate run in the Northeast, the 2.1 mile-long Wilmington Trail). Whiteface summit is a 4,867 ft.; Lookout Mountain tops at 4,000 ft.; Little Whiteface at 3,676 ft.. Whiteface offers the highest skiable terrain, The Slides, at 4,650 ft. elevation. In all, explore 288 skiable acres including 35 inbounds, off-piste double-black diamond wilderness terrain ("The Sliders", conditions permitting) and 58 acres of tree skiing. There is terrain for everyone: 38% rated expert; 42% intermediate and 20% beginner. Among the lifts is an eight-passenger gondola and a high-speed detachable quad.
There have been extensive improvements on the mountain over the past three years.
There's so much to do in and around Lake Placid (even a slide onto the lake once it freezes over), that it actually competes for time on the mountain, but richly fills the time after the lifts close down; an all-access Olympic Sites Passport is $35 (provides discounts on attractions and experiences): the Lake Placid Olympic Museum; speed skating oval, Olympic Jumping Complex, Snow Tubing, Bobsled and skeleton experiences, cross country skiing, biathalon.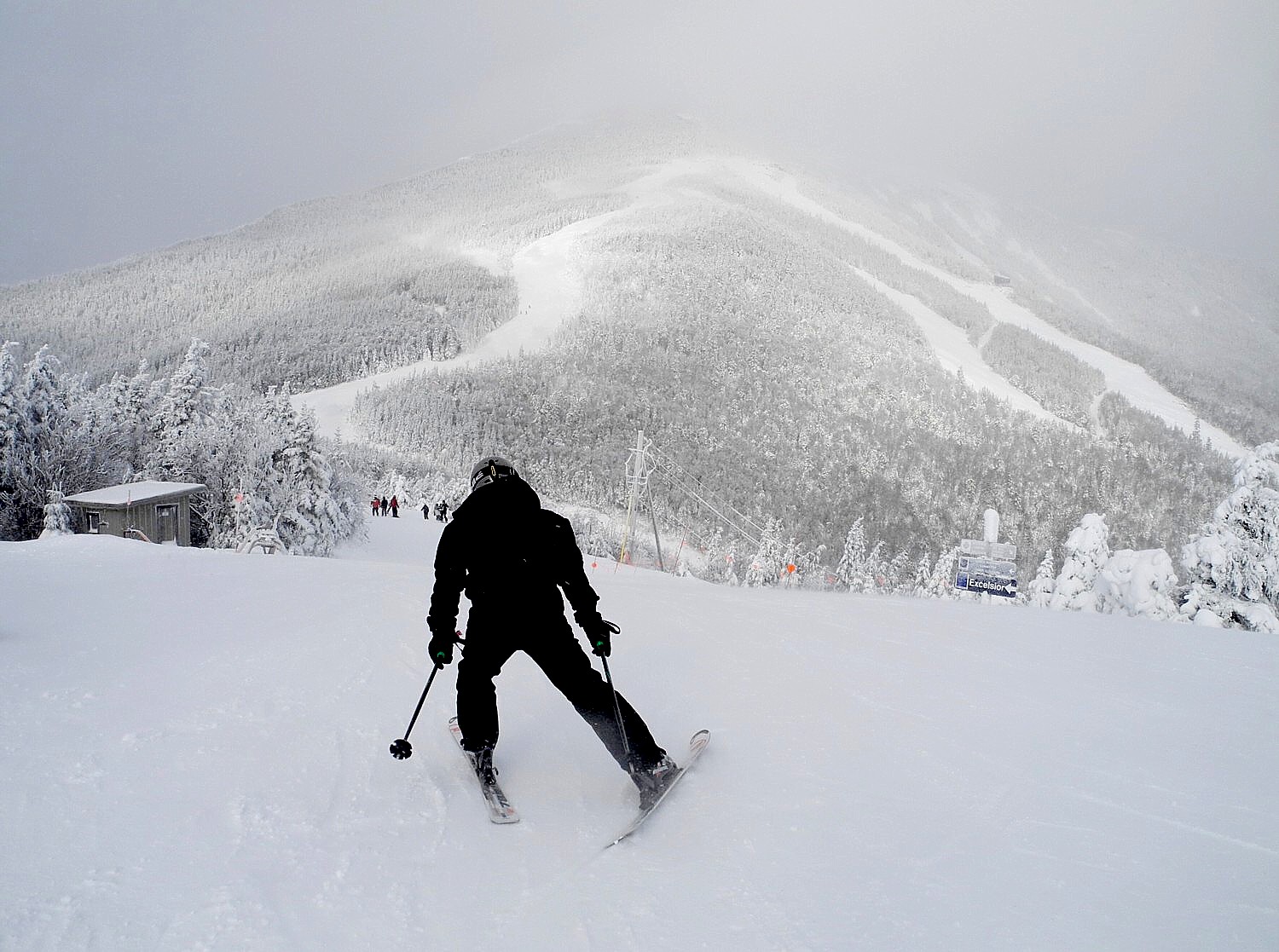 Save up to 50% on lift tickets by purchasing in advance online at whiteface.com; Frequent skier cards, valid at Whiteface, Gore and Belleayre give you the first day free, 50% off nonholiday weekday skiing, 25% off weekends and holidays and every 6th day free ($99 for ages 20+, $79 for students 13-19; $59 for ages 7-12).
There is no lodging on the mountain (it's a wilderness area, after all), but many lovely inns, bnbs, hotels and resorts nearby, including the Whiteface Lodge Resort & Spa, Mirror Lake Inn Resort & Spa. We thoroughly enjoyed our stay at the Golden Arrow Lakeside Resort, conveniently located in Lake Placid village, walking distance to everything, and accessible to a convenient shuttle bus to the mountain (www.golden-arrow.com).
Whiteface, Lake Placid, 800-462-6236, 518-946-2223; Olympic Center, 518-523-1655; vacation planning assistance at  whitefacenewyork.com, lakeplacid.com, whiteface.com.
Gore Mountain
Gore Mountain is one of my favorite places to ski. Nestled in the Adirondacks, it offers expansive views of a real wilderness. You actually feel as if you were in the Rockies.
This season, guests will benefit from major renovations to three lodges.
At the base area there are two two large additions which will streamline the rental process and facilitate getting back on the mountain.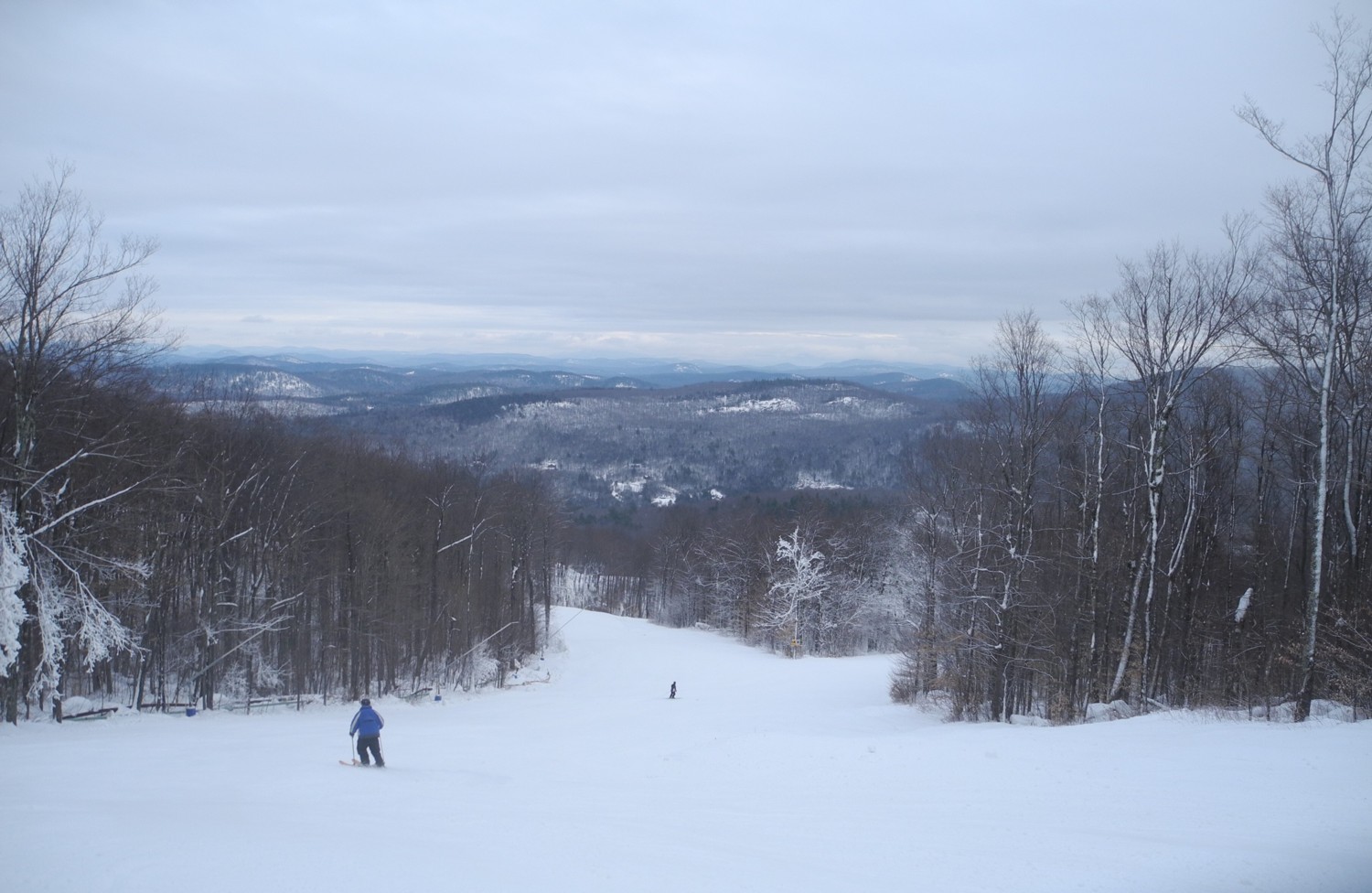 Last season, Gore introduced Nordic skiing, turning its old tubing park into a cross-country ski area –– which will have snowmaking on 3.7 km of its 5 km trails. The new area was so successful last year (even opening by Thanksgiving) that Gore is hosting the NYS Nordic Championships. The Ski Bowl where the Nordic area is also has a half pipe, border skier cross and twilight skiing (til 9 pm).
Gore participates in the I Ski NY Free Passport for 3rd graders; also, kids under 19 ski free with an adult.
Gore Mountain is 30 miles away from Lake George and the magnificent grand, historic Sagamore Resort & Spa, Bolton Landing (www.thesagamore.com).
We loved our stay at the delightful Copperfield Inn in North Creek (www.copperfieldinn.com/), a truly charming village that is just outside the entrance to Gore Mountain, with lovely bistro restaurants and shops. A shuttle bus operates from North Creek and the surrounding properties to the mountain, as well as the train station.
Gore Mountain, 793 Peaceful Valley Road, North Creek, NY 12853, Snow Phone: 518-251-5026, info 518-251-2411, goremountain.com.
Belleayre Mountain 
Belleayre boasts a new gondola this season (part of an $8 million investment in the mountain), the first one in the Catskills (third in New York State). The 60-car gondola whisks guests from the lower lodge to the summit, bottom to top in just 7 minutes.
A new trail was opened in conjunction with the new gondola: the Deer Run extension trail  starts just to the right of Tomahawk Lift parking lot, crosses under the access road via a skier tunnel, and winds down to the lower area popping out just above Running Bear into Iroquois. The mid-section of Deer Run, just above the shale bank, is widened to create a more natural fall line, while on the upper sections, the natural rollers are filled in, creating less of a pitch for easier intermediate skiing from the summit.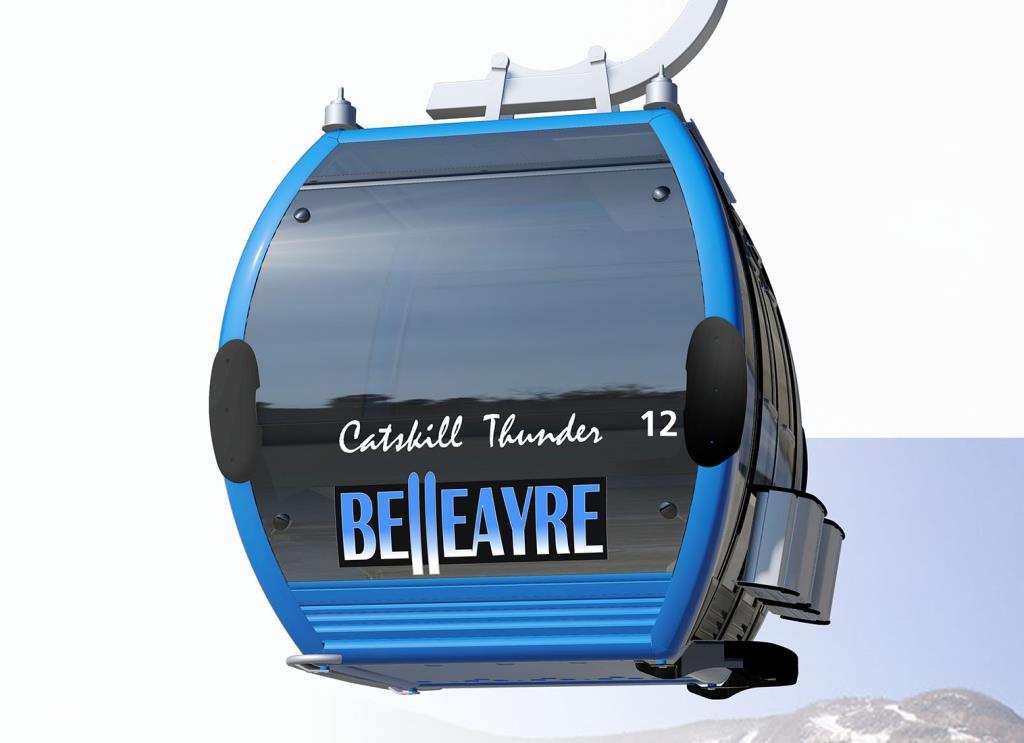 The new "Catskill Thunder" gondola will operate year-round – and  open up the mountain for mountain biking (now you have to hike up) as well as for wedding and party rentals at the summit. In the next five years, there are plans to open cross-country skiing on the summit's plateau with snowmaking – which will make for a fairly unique experience.
Belleayre is bigger than people realize but what is especially wonderful about Belleayre, particularly for families, is the natural separation between the beginner area on the lower mountain, and the intermediate and advanced trails at the top. It's snowmaking and grooming is highly rated. This year, beginner terrain has been doubled in area, and separates snowsports lessons from the general public. Also, gladed terrain is being expanded.
Belleayre is a very family-friendly, comfortable mountain, all the more popular because of its close proximity to New York City – just about 2 ½ hours away.
Belleayre offers a Learn to Ski package at $79 that includes a lift ticket for the lower mountain, rental, two-hour lesson; a three-day package is $169 (it doesn't have to be consecutive days, you can split them up), and even take the lessons among the three ORDA mountains, Gore and Whiteface.
You can save up to 40% on the price of a lift ticket by purchasing in advance online.
Belleayre does not have lodging at the mountain but there are delightful BnBs, lodges and inns close by (check the website for lodges that offer Ski & Stay packages which provide savings up to 50% on lift tickets.)
Belleayre Mountain is located off of State Route 28 in Highmount, NY, just hours from New York City.
(Belleayre, Highmount, NY 12441, 800-942-6904, 845-254,5600, www.belleayre.com).
I Ski NY
The Discover NY Ski Day will be held on Thursday January 18th and offers discounted lift tickets starting at $12 and discounted learn-to-ski/snowboard packages start at $25. It is open for all and the tickets are typically 8 hour tickets. The Learn-To-Ski/Snowboard packages start at $25 and give people who never skied or snowboarded or haven't been on the slopes in a long time the opportunity to get on the slopes again. Full details and sales at https://www.iskiny.com/ski-deals/discover-ny-ski-day.
NYC Winter Jam, a free winter sports festival for New Yorkers of all ages will return on January 27, 2018. Presented by NYC Parks, I Love NY, I SKI NY, and the Olympic Regional Development Authority, Winter Jam is a great opportunity to experience skiing, snowshoeing, and winter as a whole. Gore Mountain will blow lots of fresh snow in the heart of Manhattan for all to enjoy. Location and time yet to be determined. Details will be available at nycgovparks.org.
The I SKI NY Free For Kids Passport Program returns for the 2017-18 ski season. For the 2017-18 ski season, I SKI NY is once again offering the award winning "Free for Kids Passport" program for 3rd and 4th graders. The program allows a 3rd or 4th grader to learn to ski or ride for free at all participating ski areas and / or also ski for free when an adult ticket is purchased. The program is free, but there is a small processing fee to enroll. More information at ISKINY.com.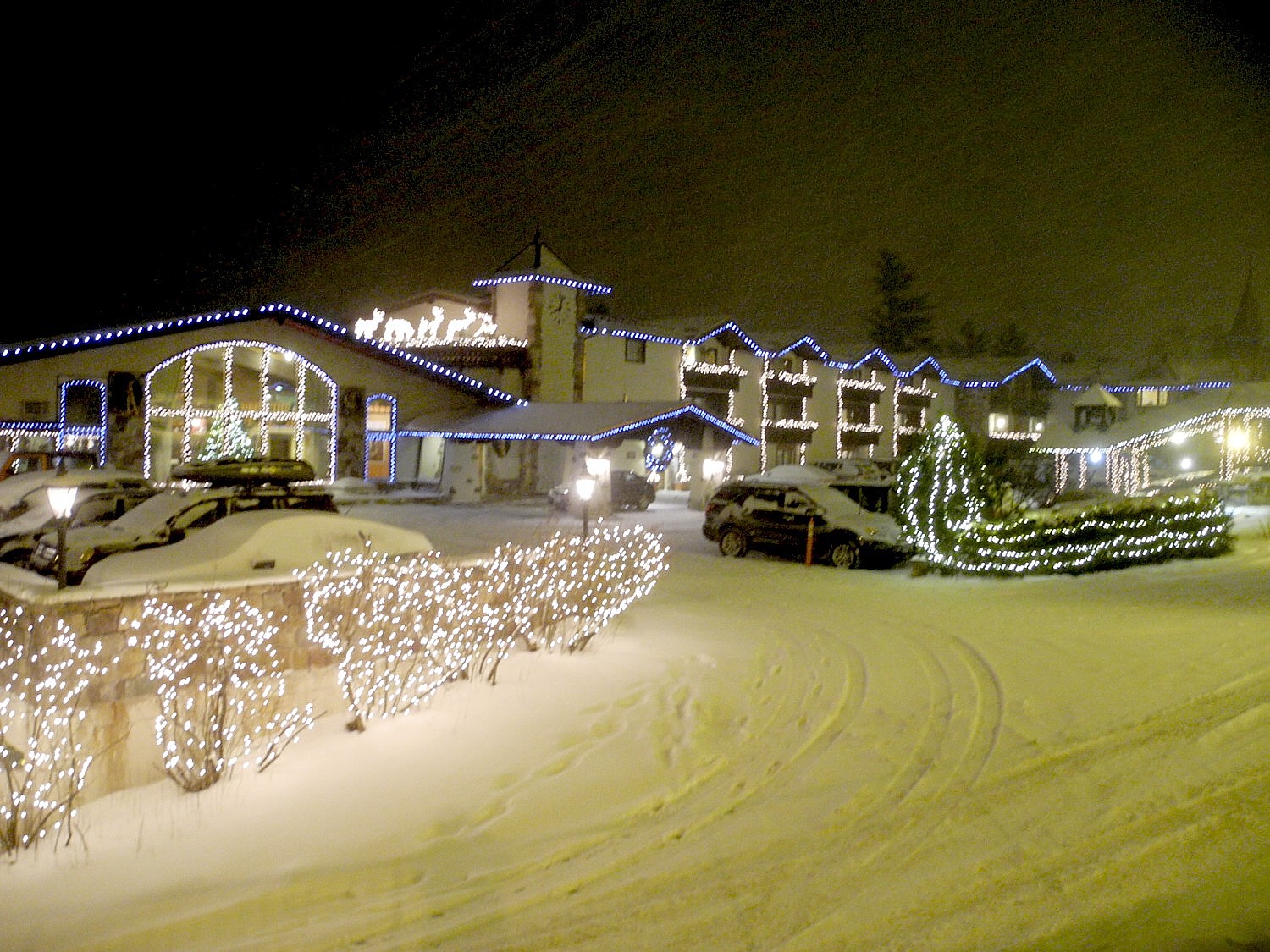 Ski & Stay: The Ski Areas of New York (ISKINY) has teamed up with lodging properties to bring you three special ski & stay weekends this winter (January 5 – 6, February 2 – 3, March 2 – 3). Ski and stay two nights you get a third one free.
Guests can choose to add on the Thursday night before or the Sunday night after for their free lodging and skiing. The promotion is subject to availability and may not be combined with any other offers. The third night lodging and day skiing can be used for a Thursday stay Friday day skiing/riding or Sunday stay Monday day skiing/riding. Lodging for two nights and lift tickets must be purchased for the two days and you will get third free.
Contact the selected hotel directly and identify this promotion as "I SKI NY SKI and STAY" to arrange reservations. Lift tickets will be provided at check in or at the resort ticket window.
For information on all New York State's ski areas, visit www.iskiny.com/explore-new-york/mountains.
Find Ski & Stay packages at www.iskiny.com/ski-deals/ski-stay.
_______________________
© 2017 Travel Features Syndicate, a division of Workstyles, Inc. All rights reserved. Visit goingplacesfarandnear.com,  www.huffingtonpost.com/author/karen-rubin , and travelwritersmagazine.com/TravelFeaturesSyndicate/. Blogging at goingplacesnearandfar.wordpress.com and moralcompasstravel.info. Send comments or questions to [email protected]. Tweet @TravelFeatures. 'Like' us at facebook.com/NewsPhotoFeatures