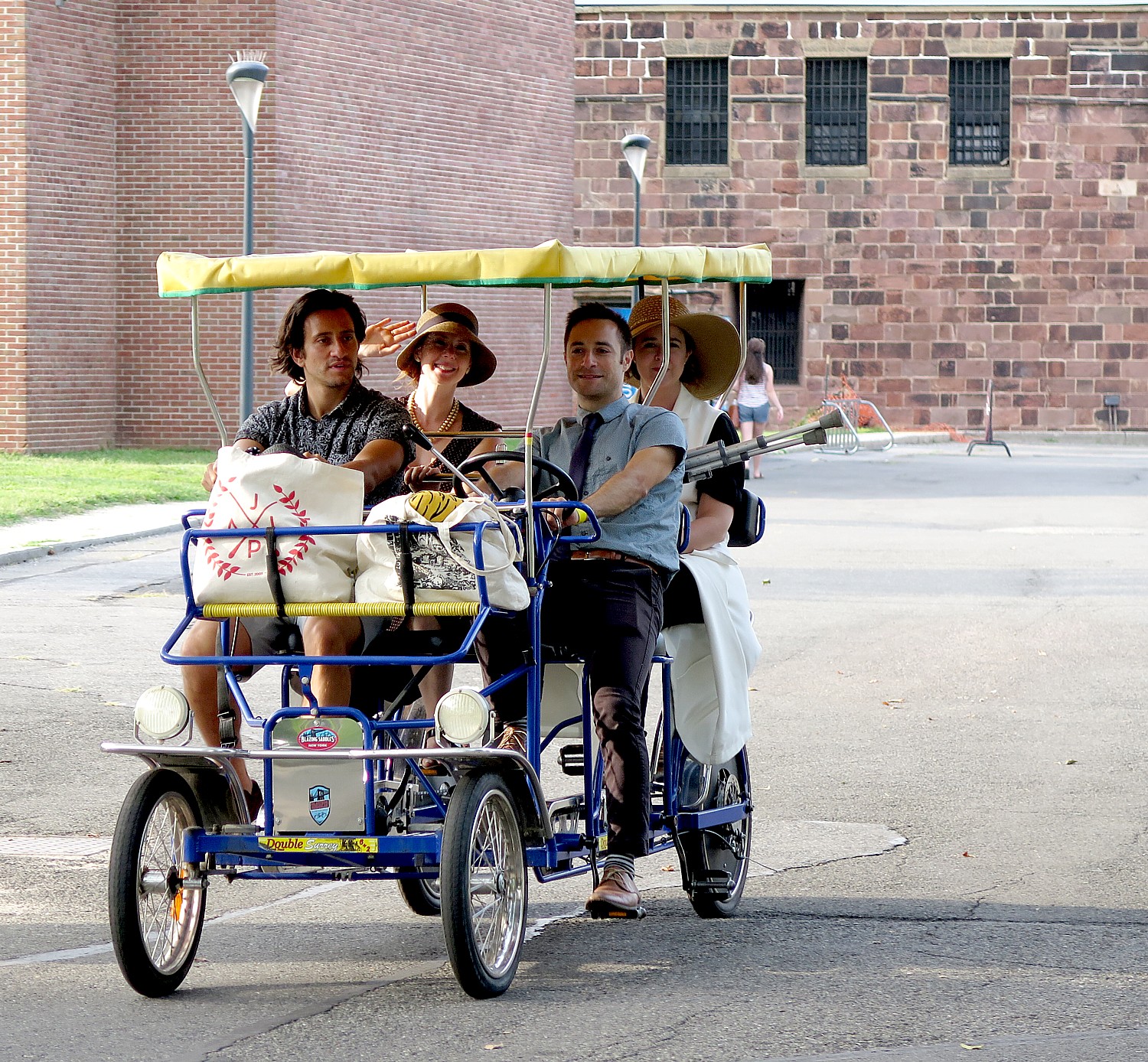 By Karen Rubin, Travel Features Syndicate, goingplacesfarandnear.com 
Governors Island, a 712-acre island in the heart of New York Harbor, but a mere 800 yards off Lower Manhattan and even closer to Brooklyn, is a sensational getaway destination in its own right – historic sites like Fort Jay and Castle Williams, bicycle paths, playgrounds, art venues, and marvelous festive "happenings." You never have had to go so near to be transported so far in time or place.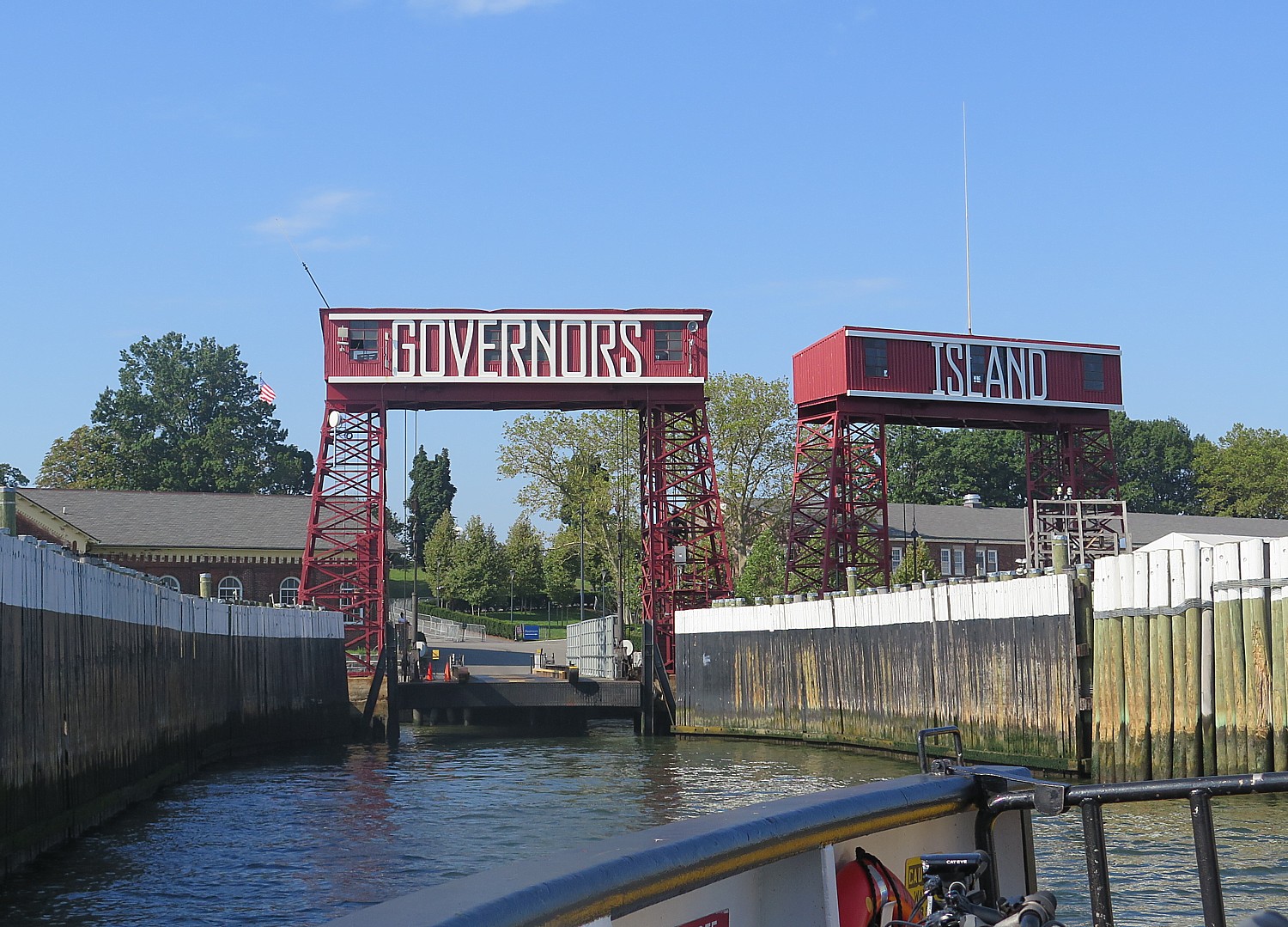 Be one of the first guests to stay overnight on NYC's historic Governors Island with Collective Retreats. With unique accommodations including luxury tents (glamping) and designer modular containers, guests enjoy a full-service hotel-style retreat with unparalleled waterfront views of New York City and the Statue of Liberty (collectiveretreats.com).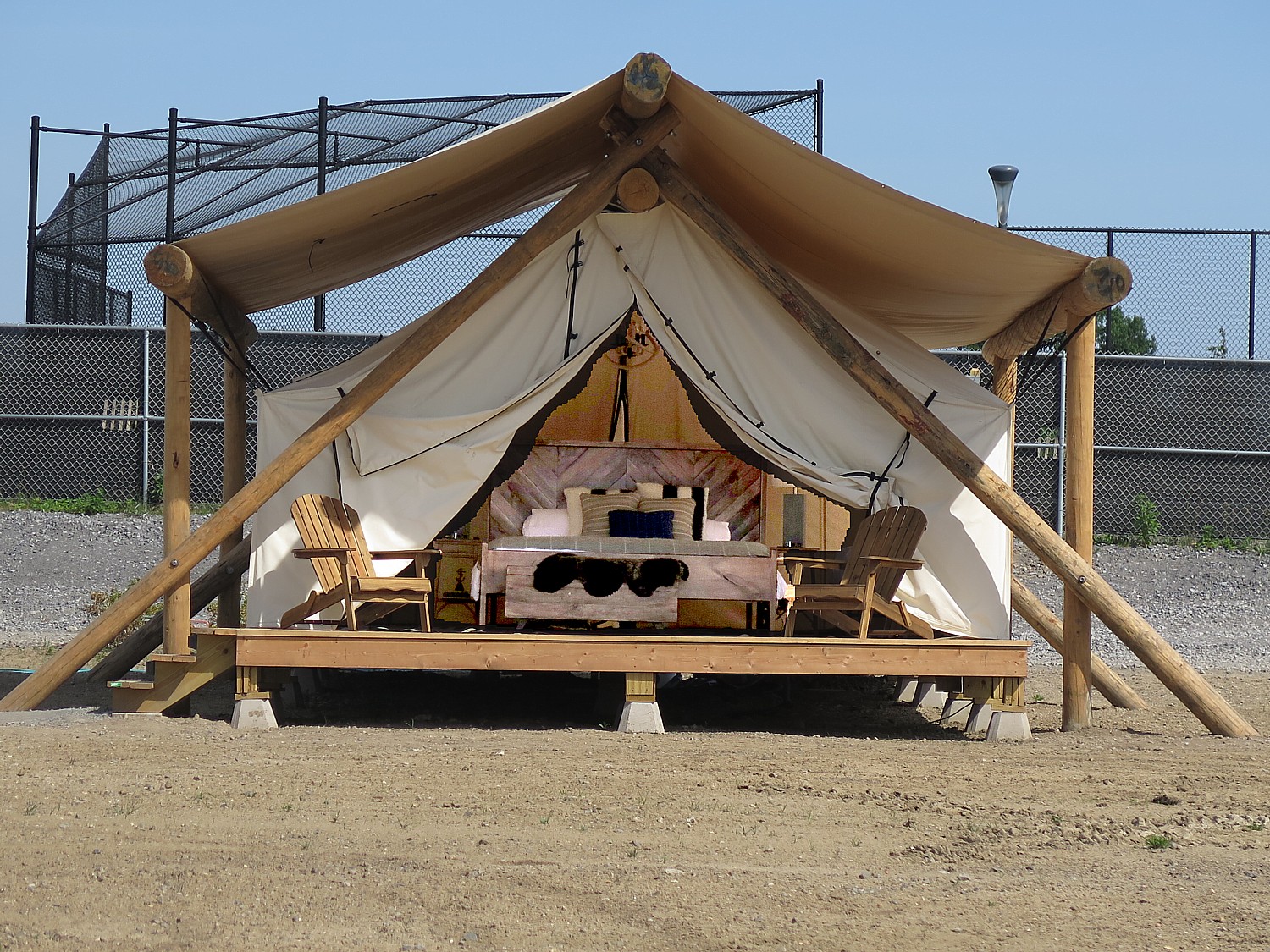 You can rent bicycles at Citibikes and at Blazing Saddles (which offers a free hour-long ride weekdays before noon) and delightful surreys.
Governors Island has a fabulous history that goes back to the Native Americans and colonial days of  the Dutch and the British in New York. It has had a military purpose going back to the Revolutionary War. Between 1806 and 1809, the U.S. Army reconstructed Fort Jay and built Castle Williams on a rocky outcropping facing the harbor. During the War of 1812, artillery and infantry troops were concentrated on Governors Island.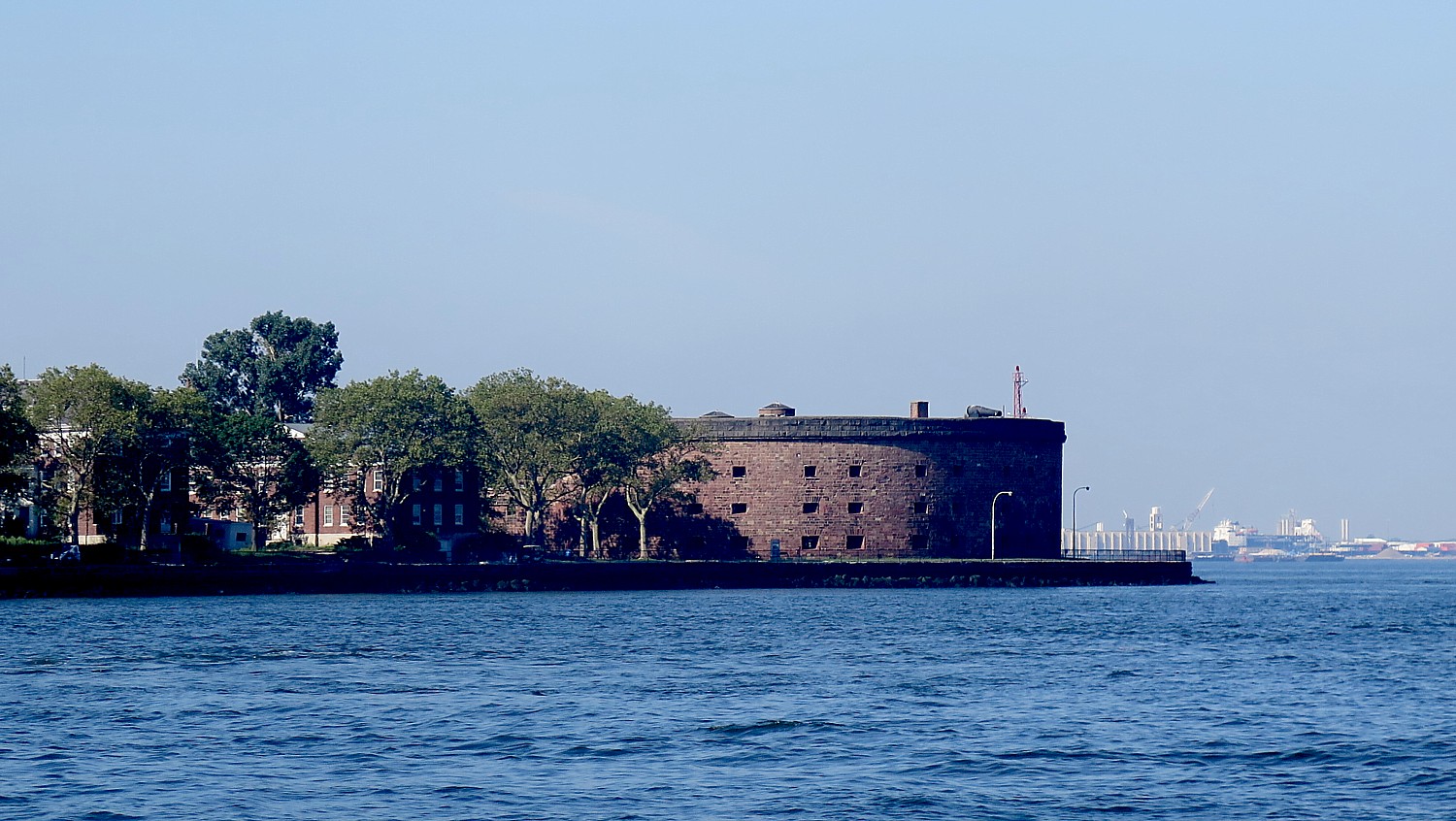 The island continued to serve an important military function until the 1960s. During the American Civil War, it was used for recruitment and as a prison for captured Confederate soldiers (on one visit, I came upon Civil War reenactors practicing drills, quite a mind-bender from having just come from the 1920s Jazz Age Lawn Party). Throughout World War I and II, the island served as an important supply base for Army ground and air forces (my father was stationed at Fort Jay during the war.)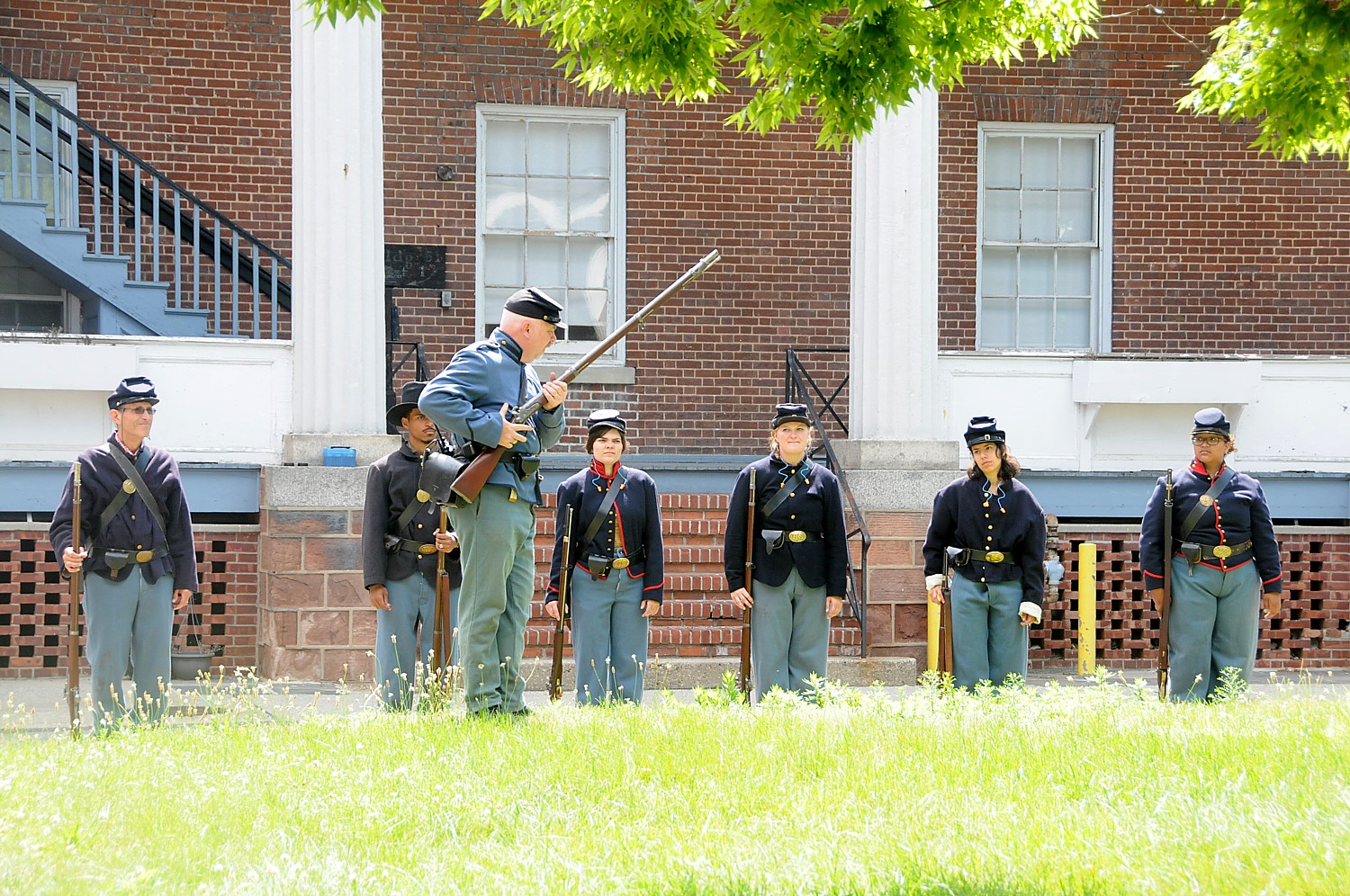 Over the years, Governors Island has served as the backdrop for a number of historic events. In 1986, the island was the setting for the relighting of the newly refurbished Statue of Liberty by President Ronald Reagan. In 1988, President Reagan hosted a U.S.-U.S.S.R. summit with Mikhail Gorbachev on Governors Island, and in 1993, the United Nations sponsored talks on the island to help restore democratic rule in Haiti.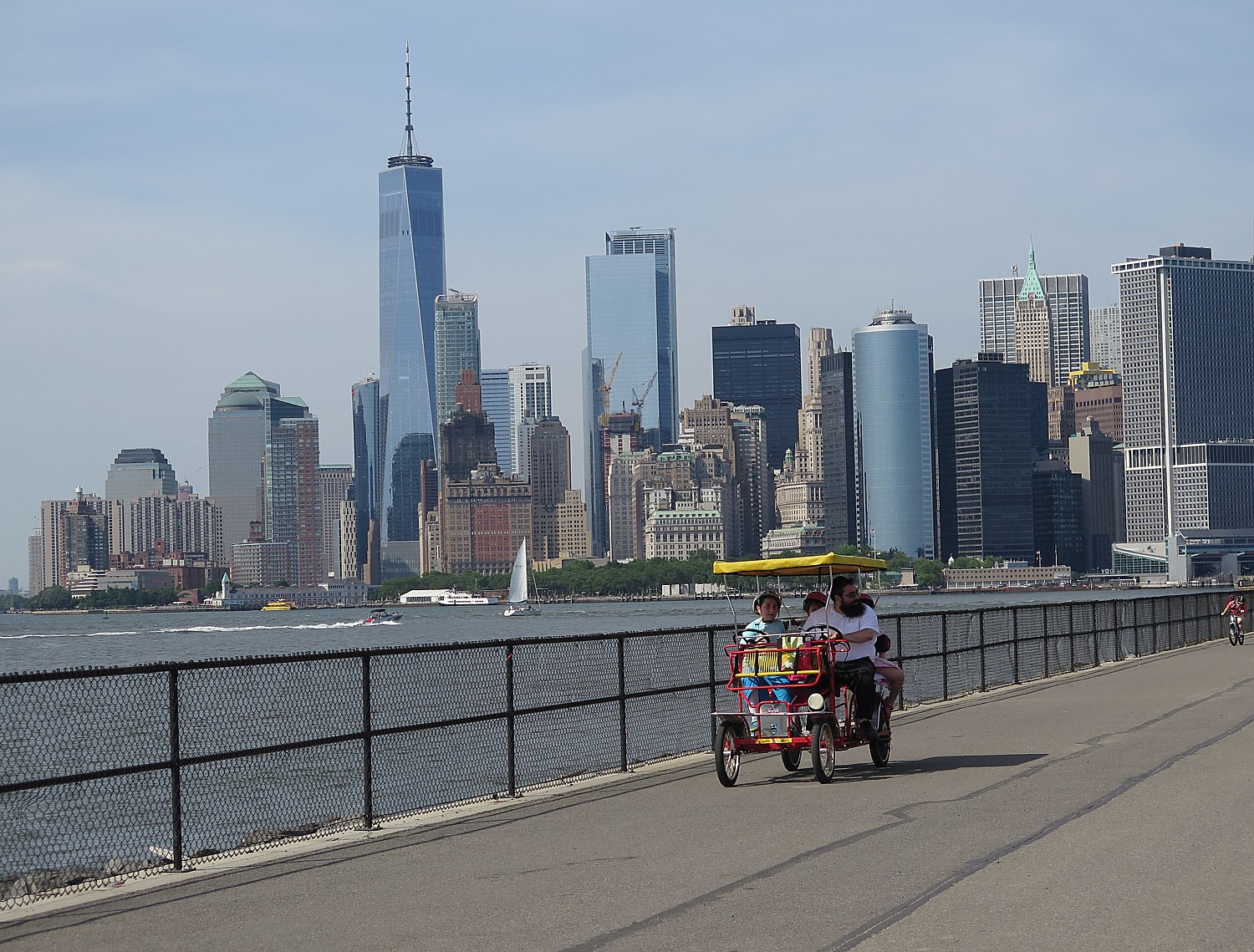 In April 2010, Mayor Bloomberg and Governor Paterson reached an agreement on the future of Governors Island. The City of New York is now responsible for Governors Island and created the Trust for Governors Island, the organization charged with the operations, planning and redevelopment of the Island.
The Island has become known as New York City's "Playground for the Arts," hosting cultural events, festivals, concerts, performances throughout the season.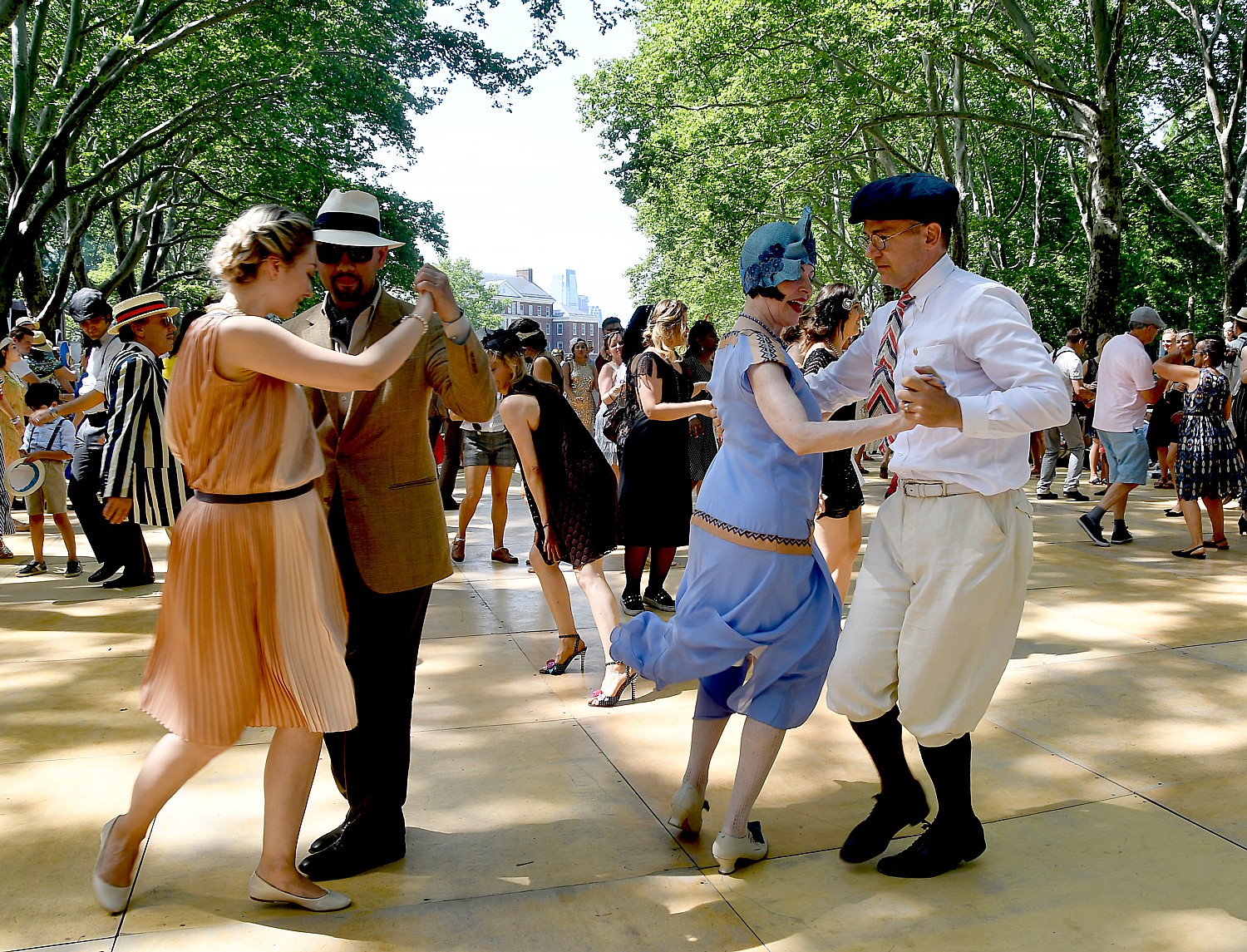 The Trust for Governors Island, also offers a wide variety of programming on public access days. Visit them at www.govisland.com for more information.
Access to the island has been greatly improved.
This summer, you can stay late on Fridays, when is open until 10 pm (May 25-September 14); you can have cocktails and dinner at the outdoor cafes and bars;  outdoor films and other events are scheduled.
Governors Island is open daily May 1-October 31, 10 a.m. to 6 p.m. weekdays, and weekends from 10 a.m. to 7 p.m.,  Fridays from May 25-September 14 until 10 p.m.. You can get ferry schedules here (ferries during Late Fridays will run from the Battery Maritime in Lower Manhattan, located at 10 South Street), https://govisland.com/visit-the-island/ferry.
_____________________________
© 2018 Travel Features Syndicate, a division of Workstyles, Inc. All rights reserved. Visit goingplacesfarandnear.com,  www.huffingtonpost.com/author/karen-rubin , and travelwritersmagazine.com/TravelFeaturesSyndicate/. Blogging at goingplacesnearandfar.wordpress.com and moralcompasstravel.info. Send comments or questions to [email protected]. Tweet @TravelFeatures. 'Like' us at facebook.com/NewsPhotoFeatures