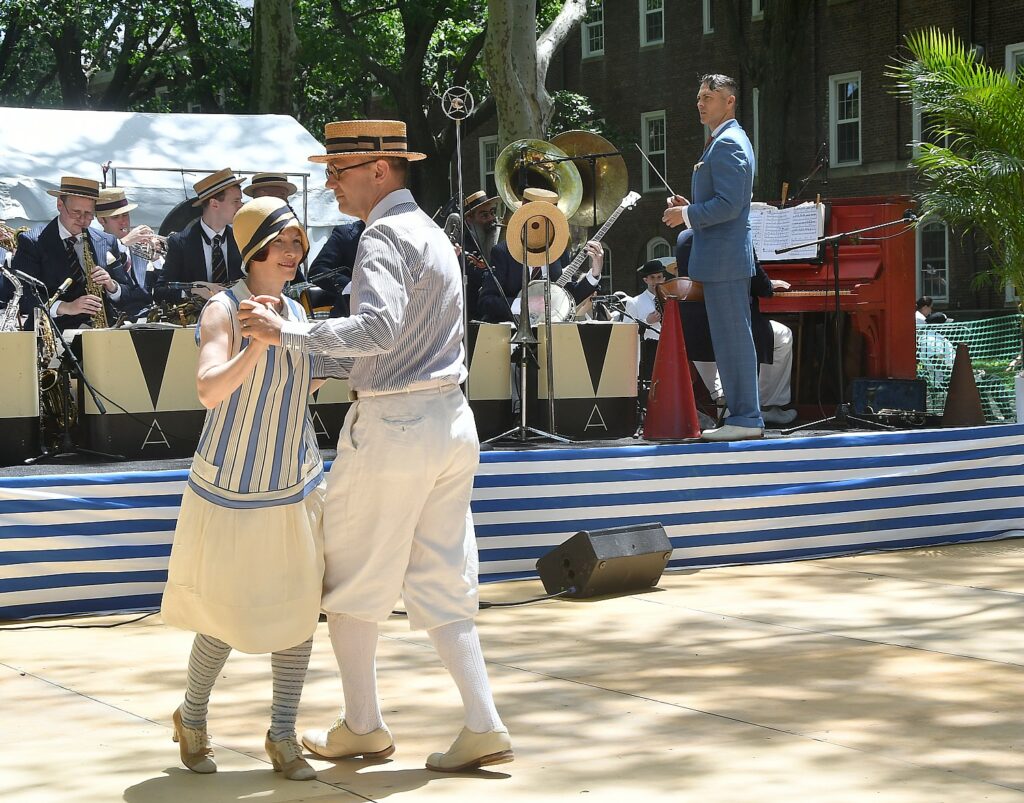 By Karen Rubin, Travel Features Syndicate, goingplacesfarandnear.com
Michael Arenella and his Dreamland Orchestra are hosting its 14th annual Jazz Age Lawn Party on Governors Island this summer – as Arenella notes, just one year shy of 100 years since the Roaring 20's got underway. His homage to the Jazz Age era brings out the best of New York, with ladies donning their flappers dresses, feathers, sequins and pearls, and the fellows their straw hats, suspenders, bow ties and white linen suits. And each year, it seems, there are more and more kids.
Michael Arenella, an aficionado of the Jazz Age, has compiled a song book. He transcribes by hand the music from period recordings, and introduces them with quaint tidbits.
"For Michael, the Jazz Age never really ended, it just fell asleep."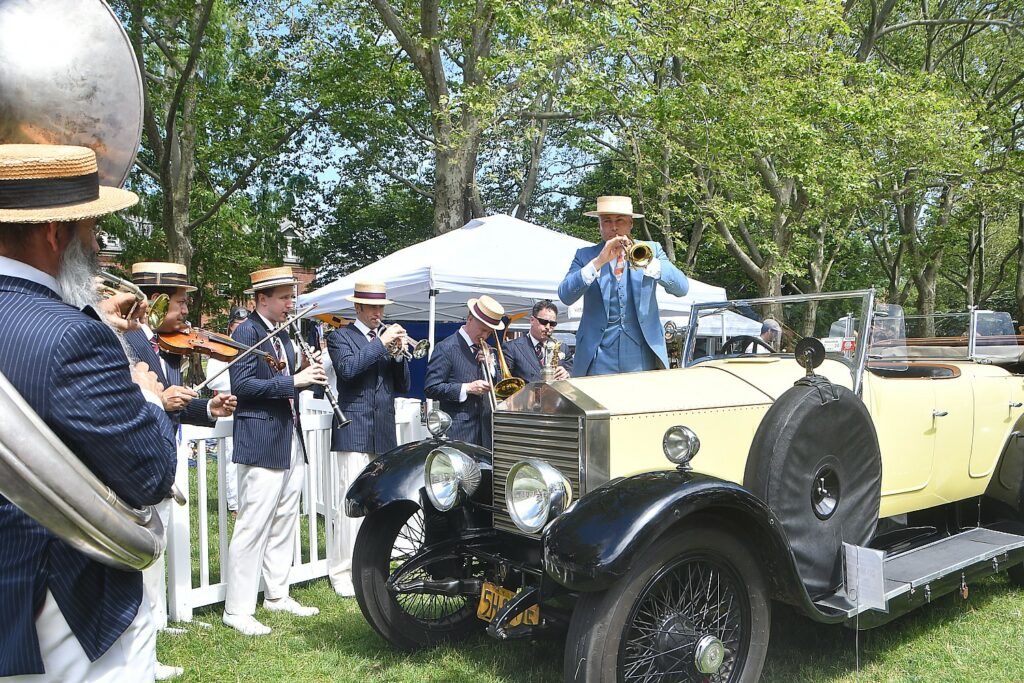 He really gets into character, and everyone thoroughly enjoys the trip back in time, even looking every bit Gatsby-esque when he marches his orchestra out among the picnickers and into a vintage Rolls Royce on display.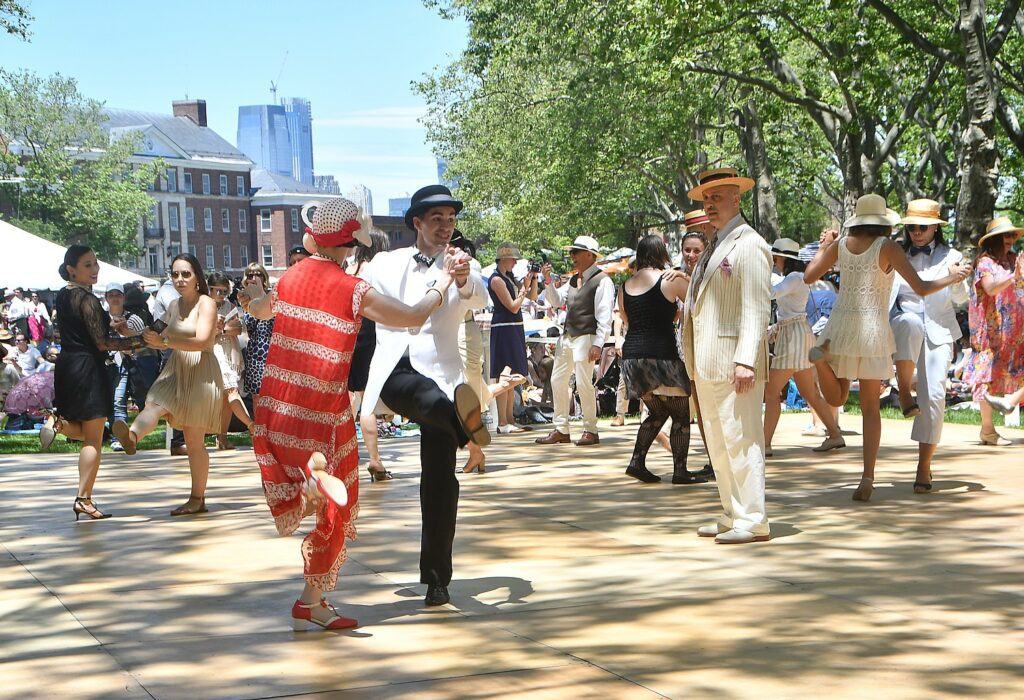 This year features a return of his popular entertainers: Robert Ross as Emcee; Roddy Caravella and the incomparable Canarsie Wobblers putting on different dance routines; the Gelber & Manning Band; Peter Mintun on the piano; Queen Esther and her jazz trio; Gretchen Fenston; Julie Reiner.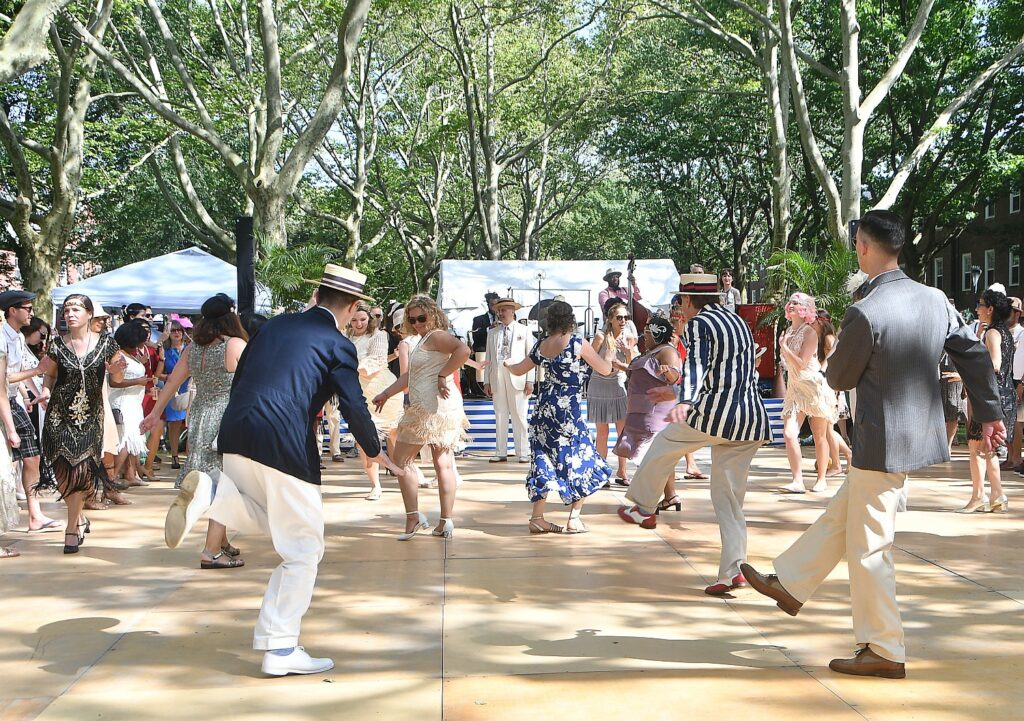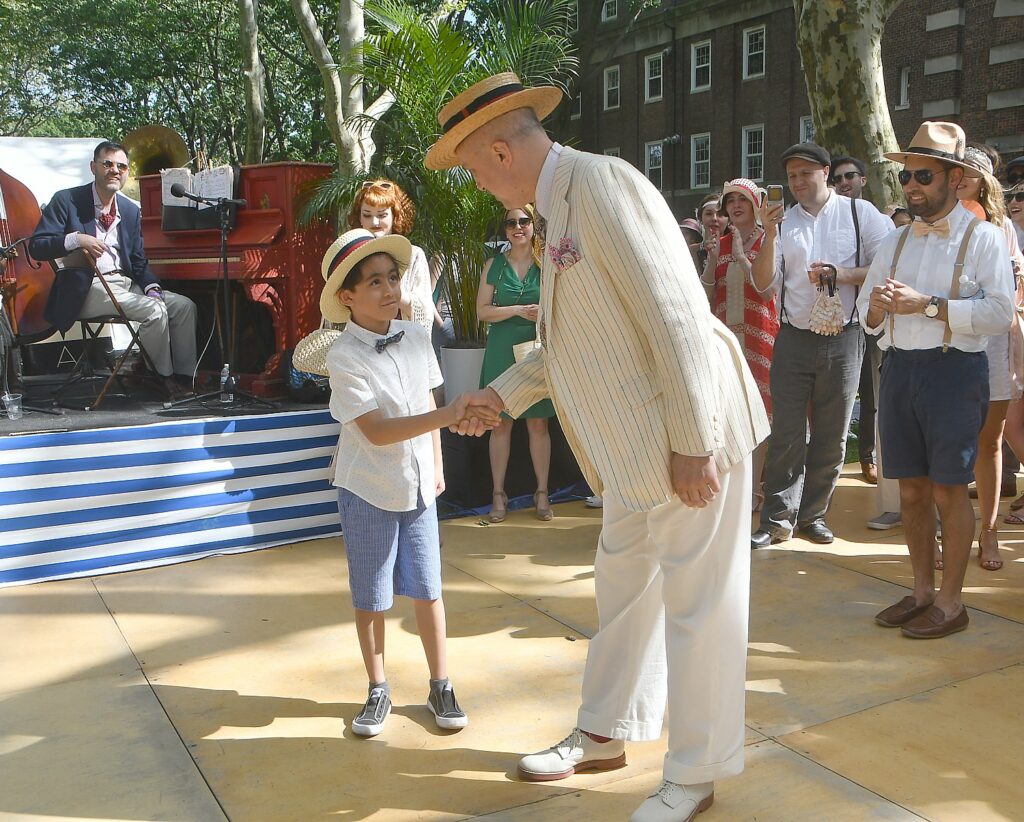 The event typically starts off with a dance lesson instructed by Roddy Caravella – on the Saturday, it was the Charleston, and in the afternoon a Charleston contest which was won by by 9 ½-year old Aidan Hazirovic.
The romantic mood really takes over on the dance floor as Max Singer surprised his sweetheart, Bryanna Doe, with a proposal of marriage.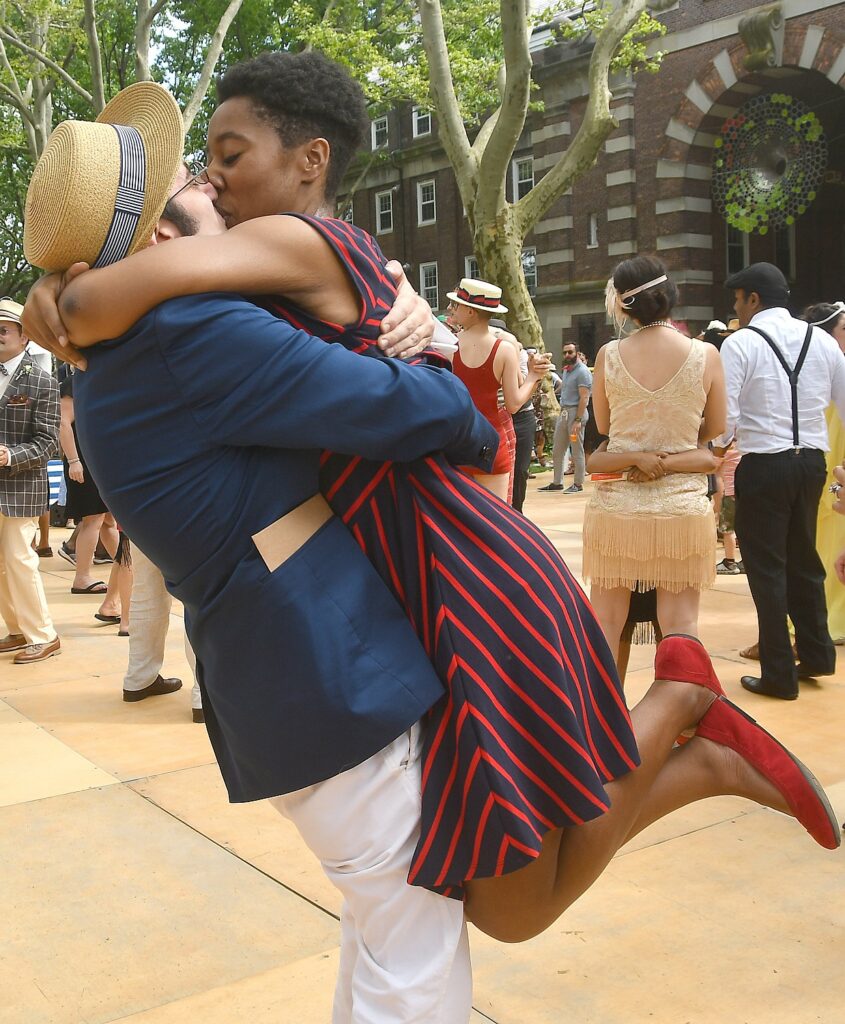 If you missed out on this rollicking good time, you have another chance: Michael Arenella and his Dreamland Orchestra bring another Jazz Age Lawn Party to Governors Island on August 24 & 25, noon to 6 pm. Purchase tickets in advance www.jazzagelawnparty.com.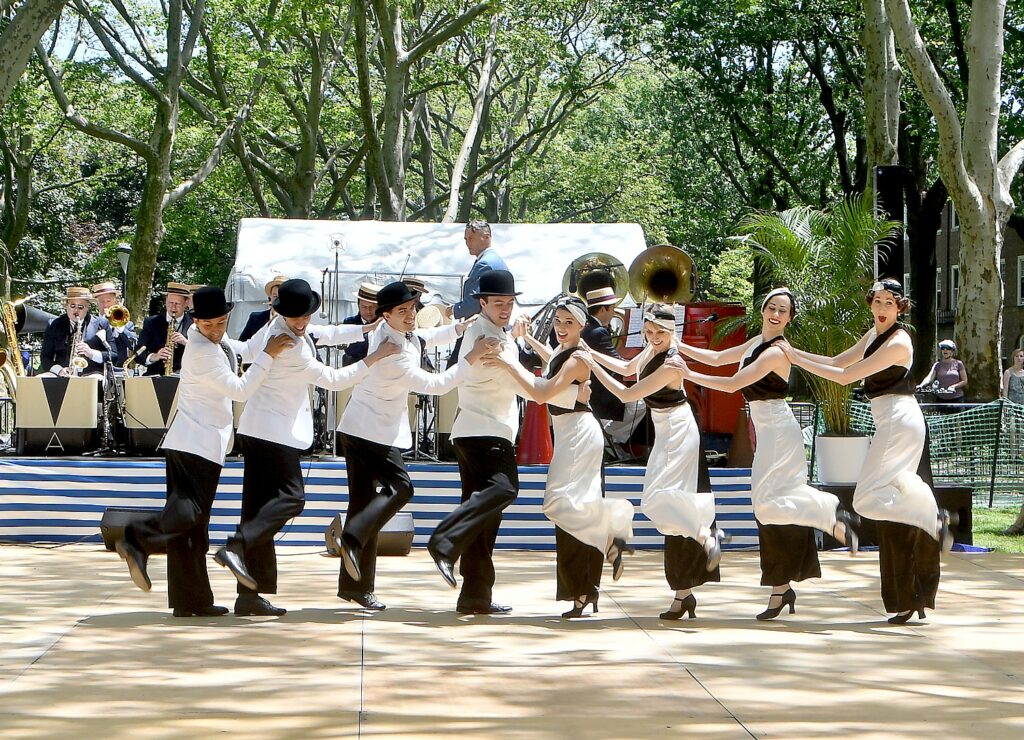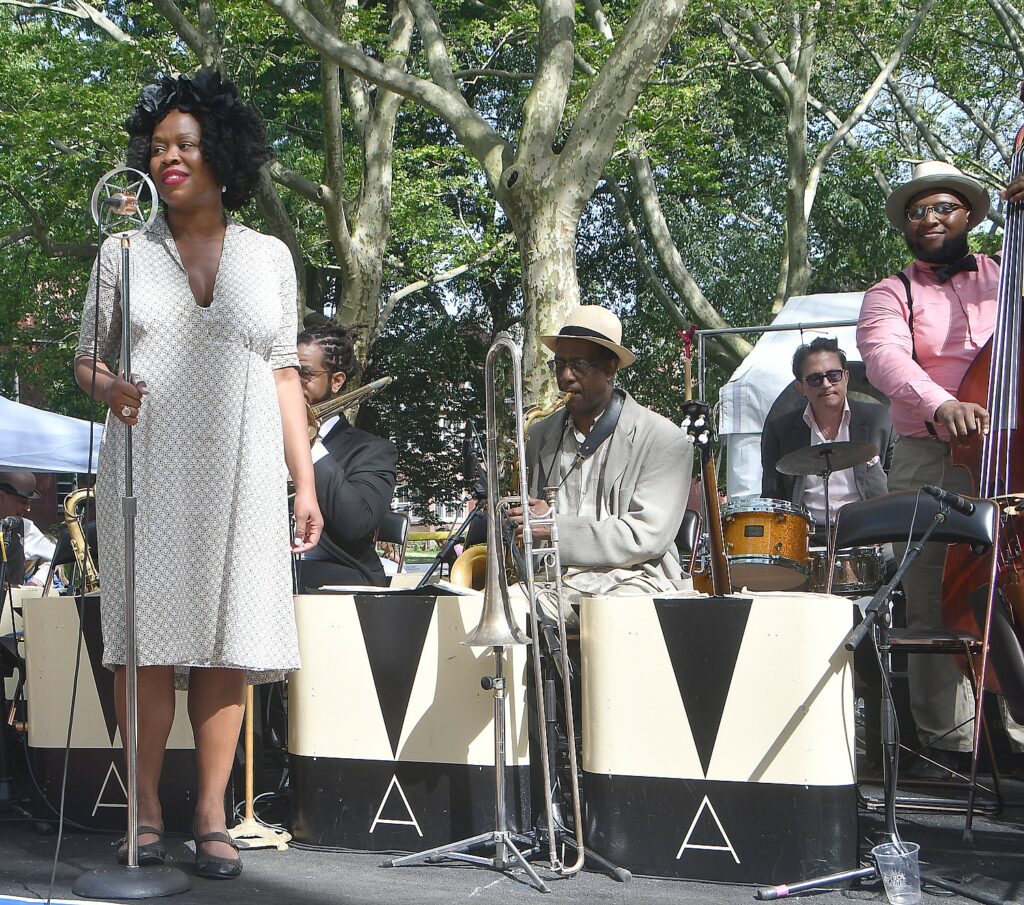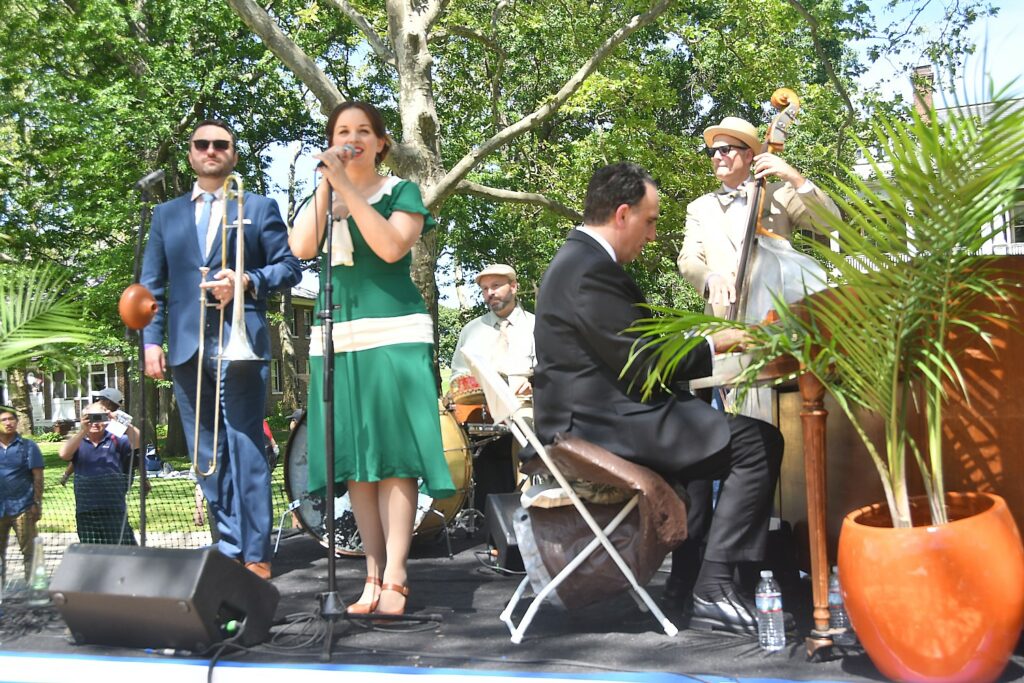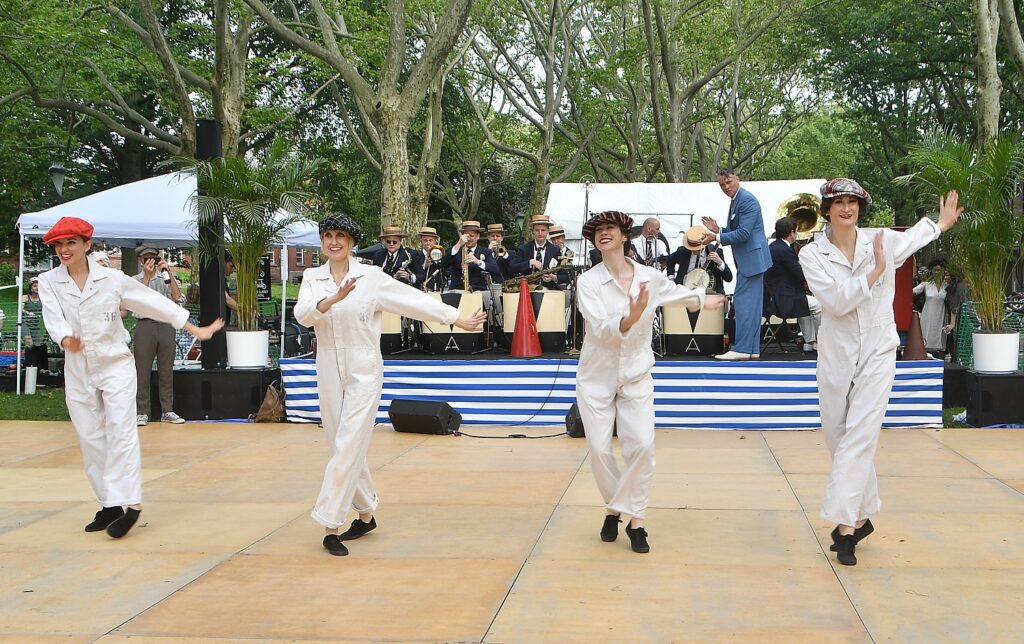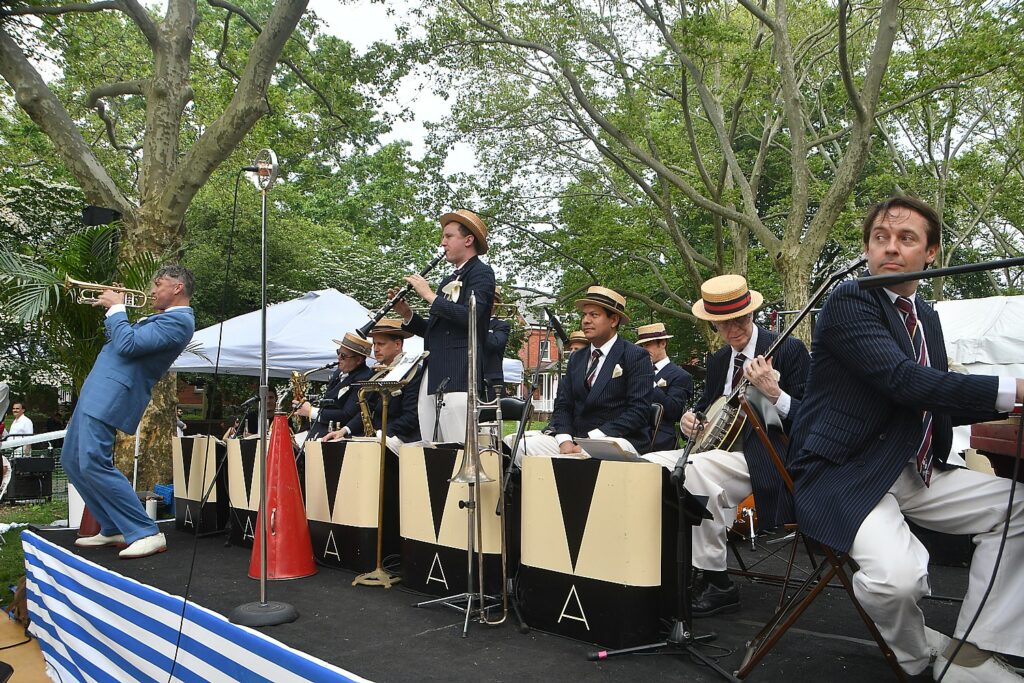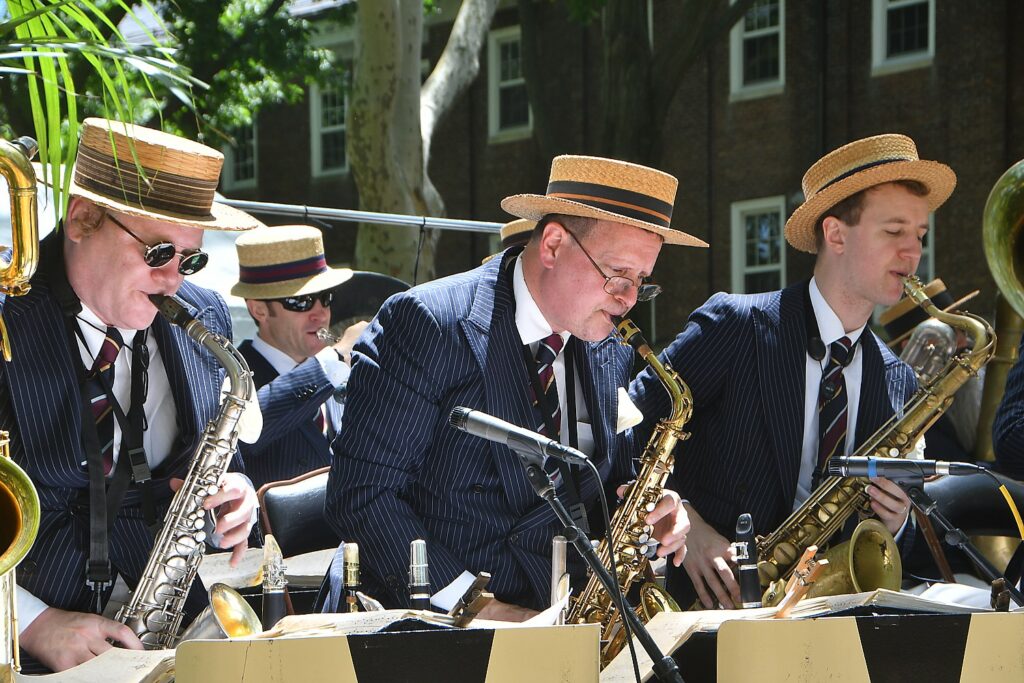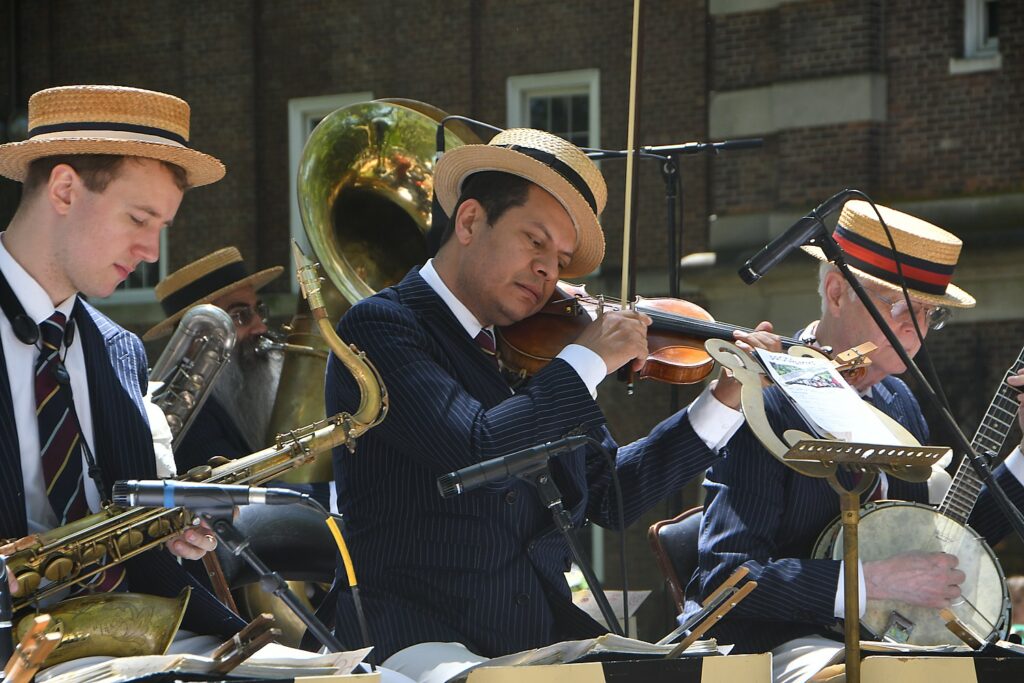 Here are more special moments: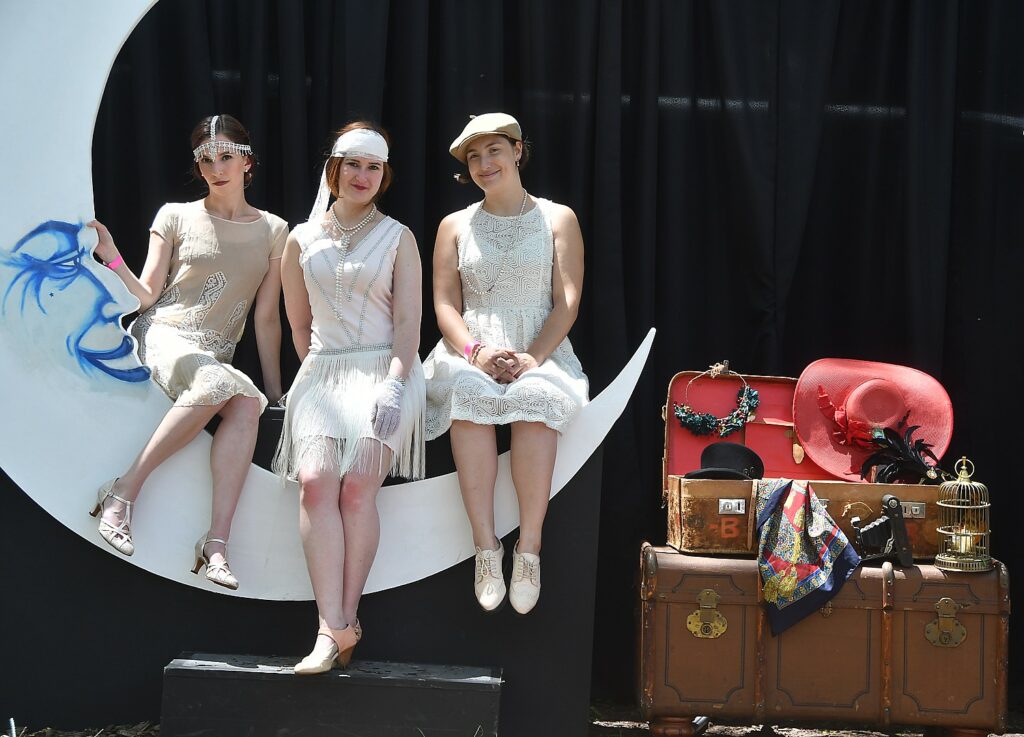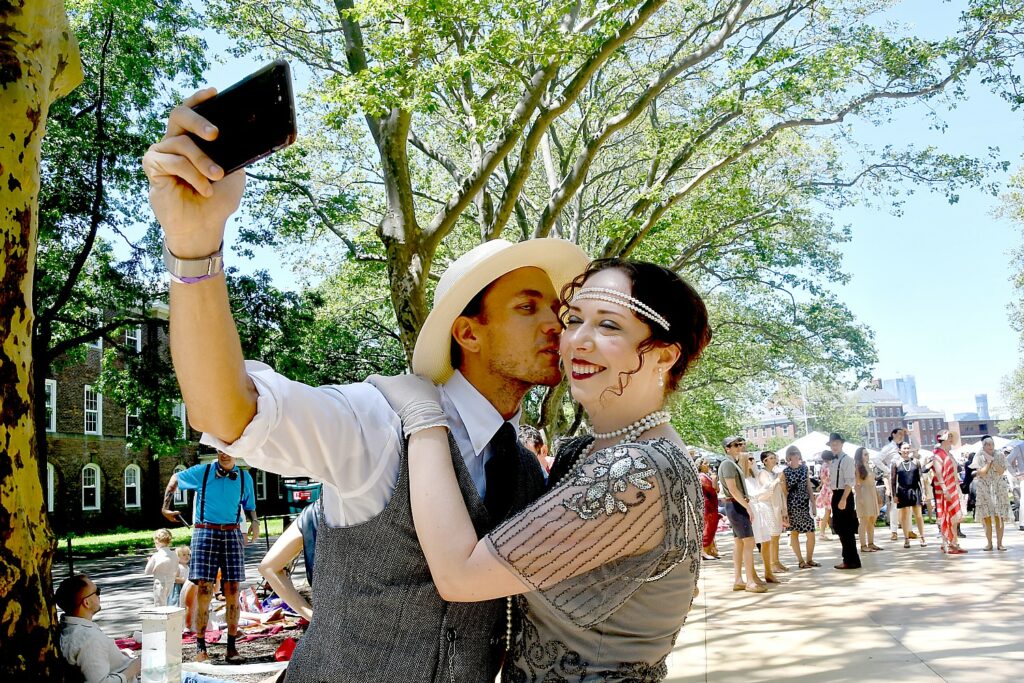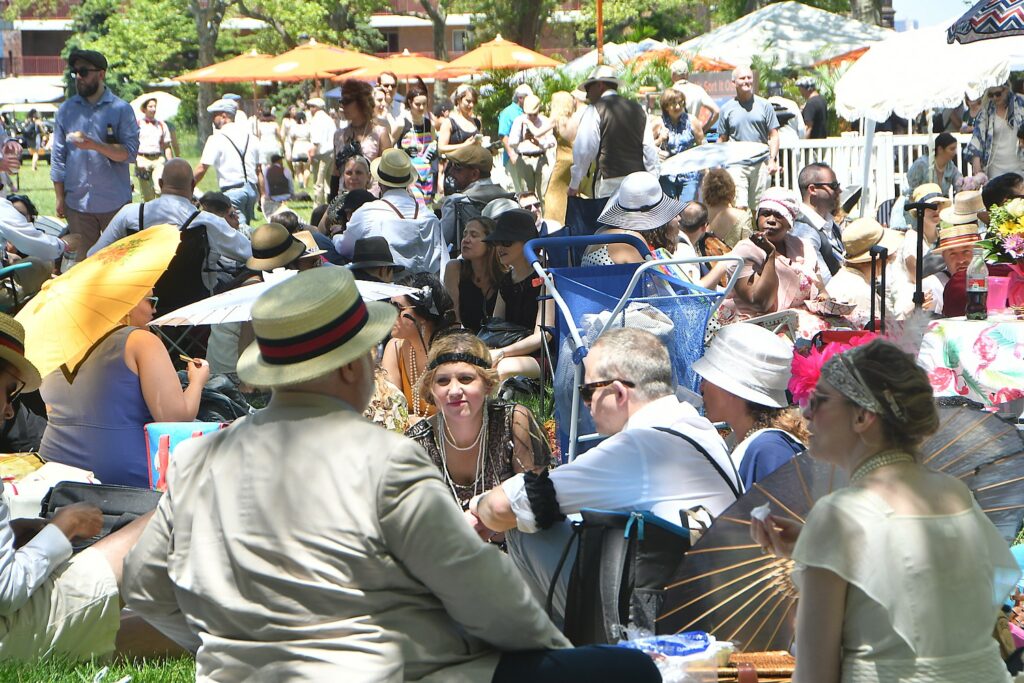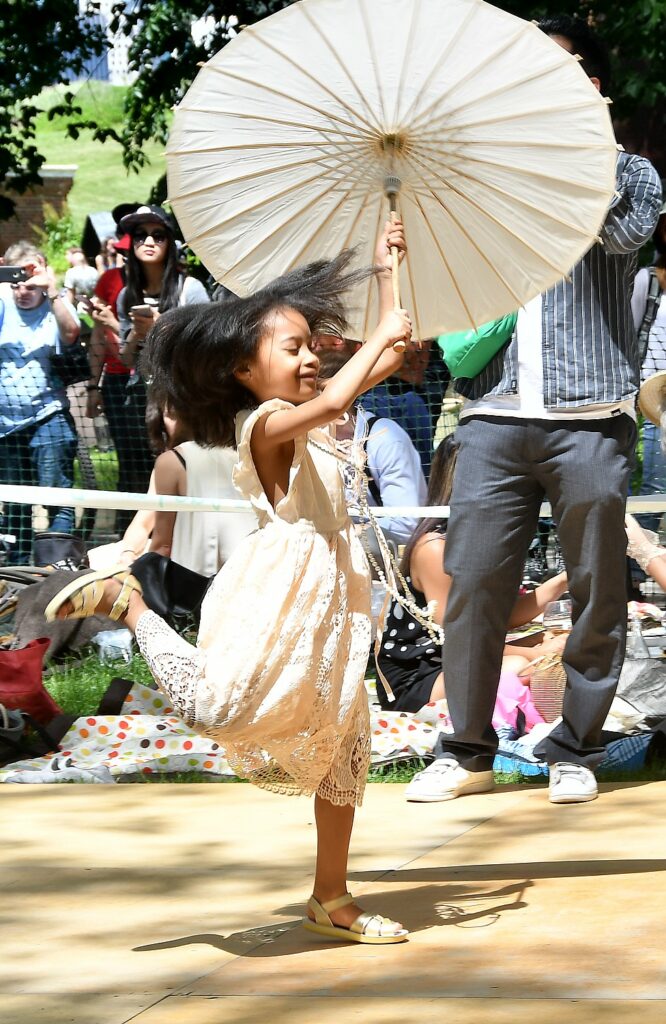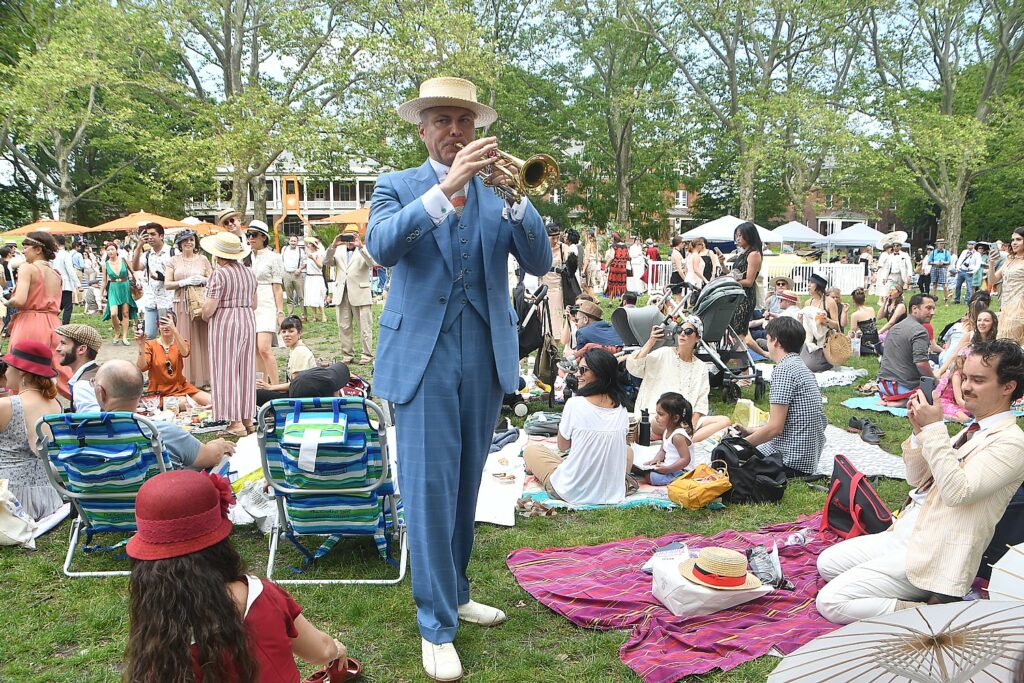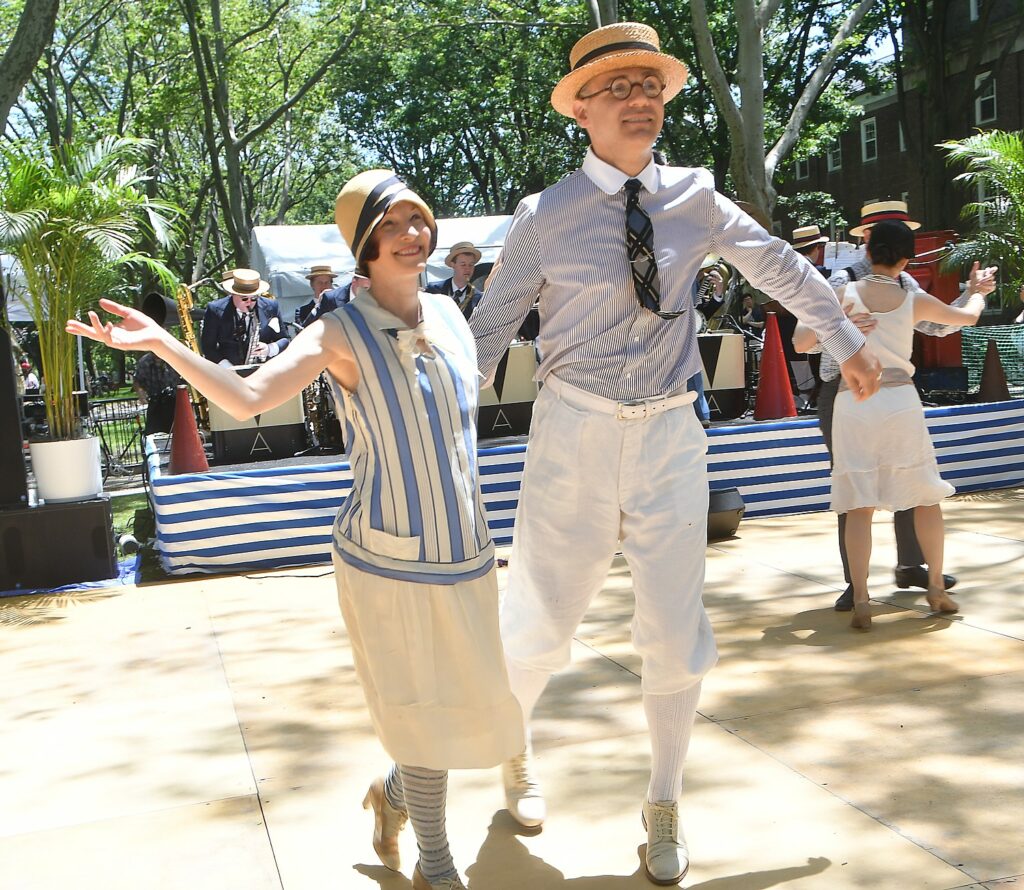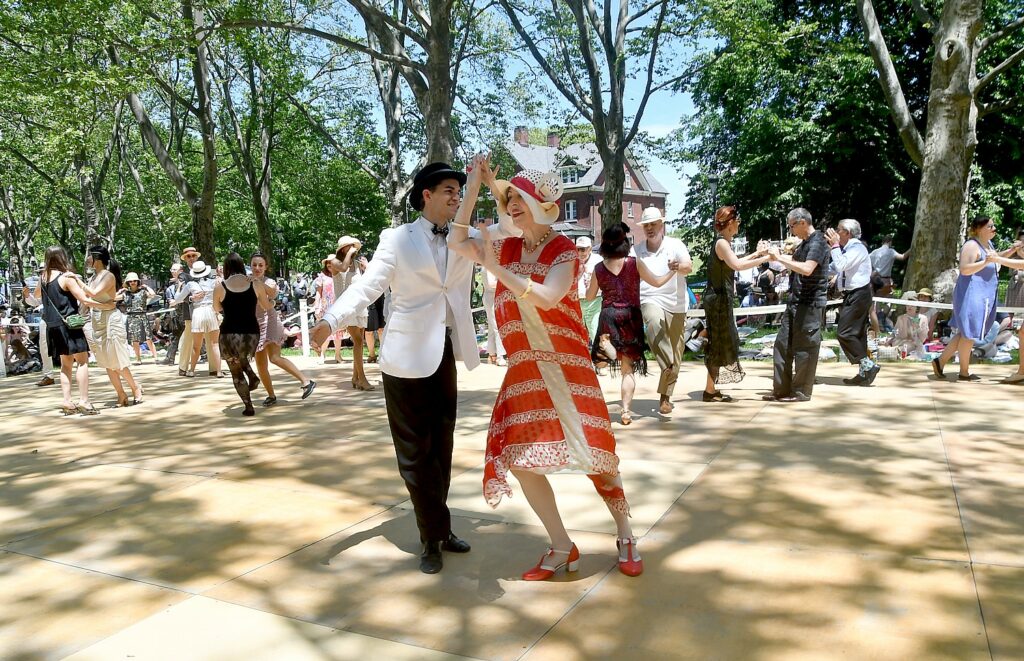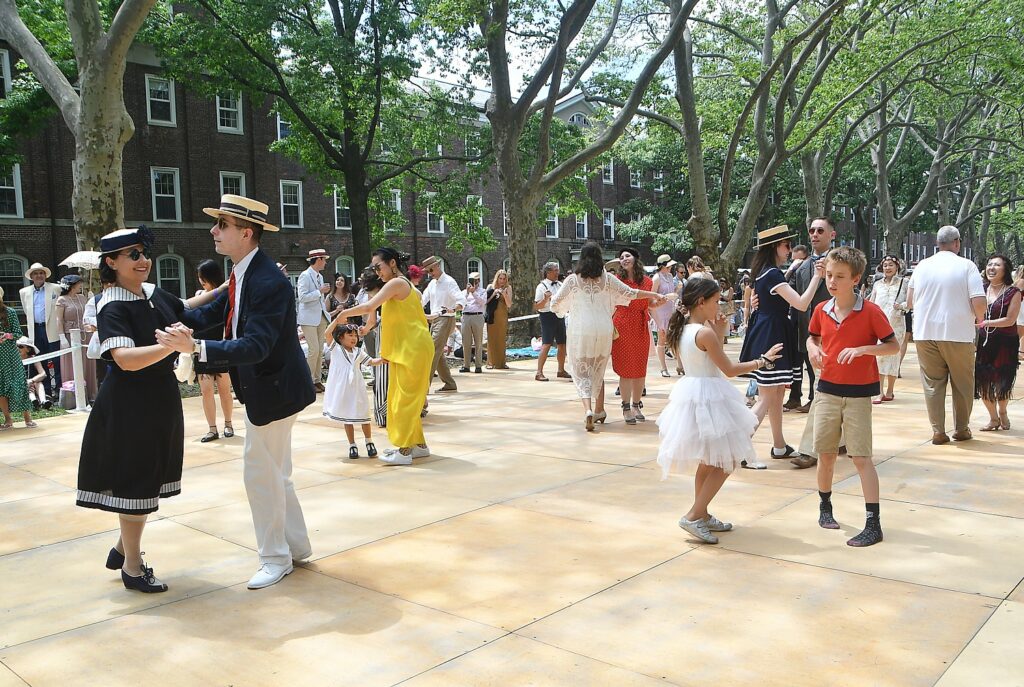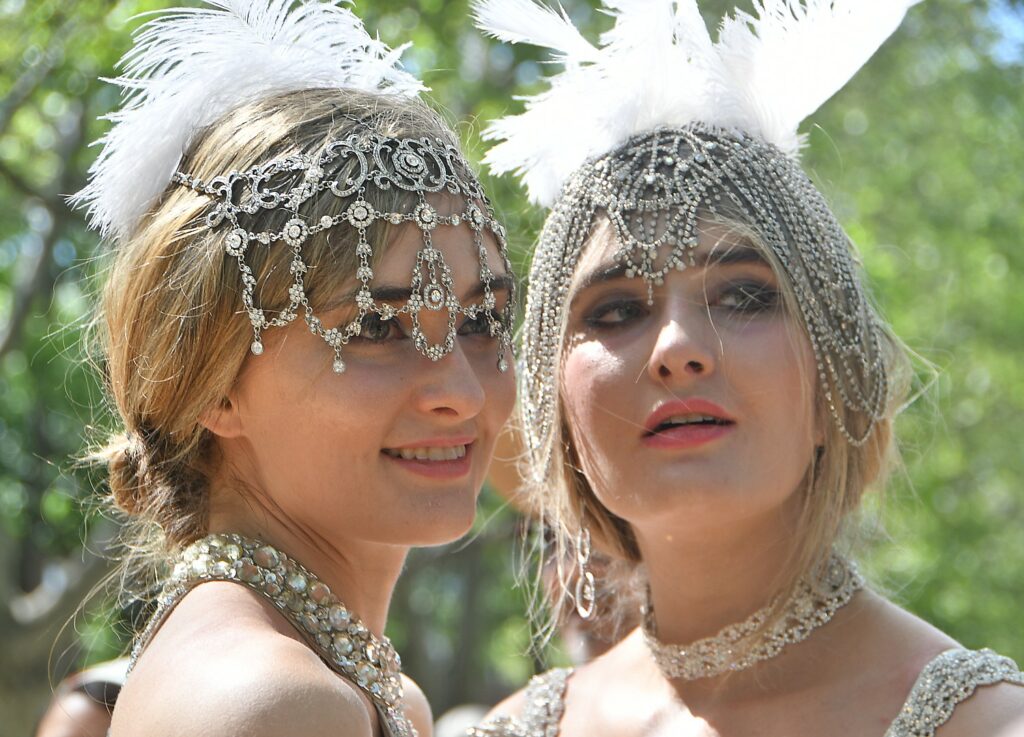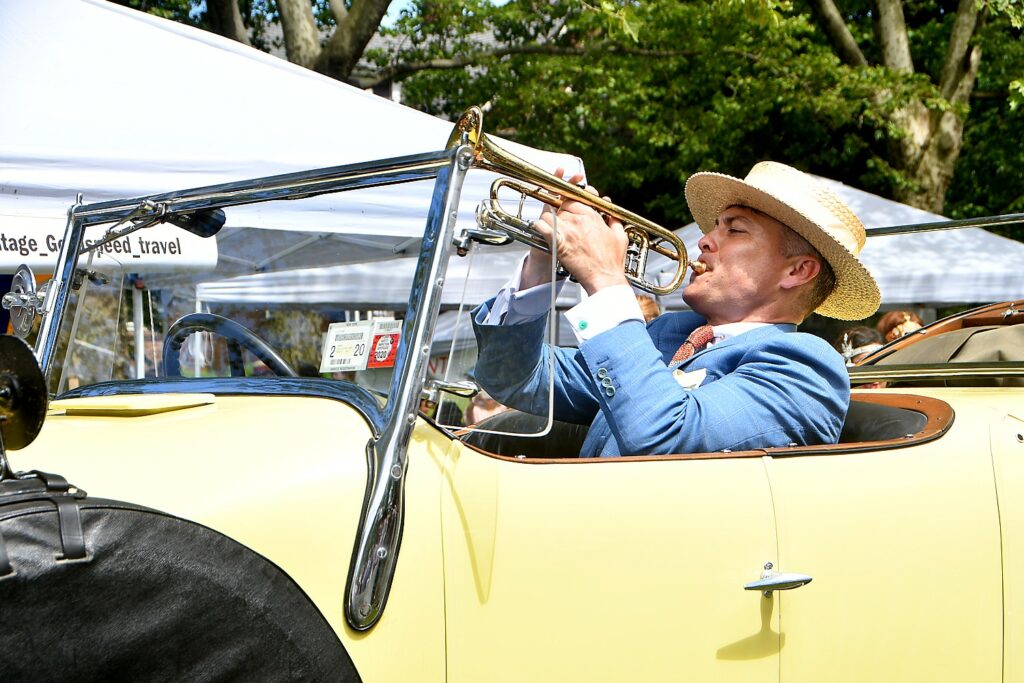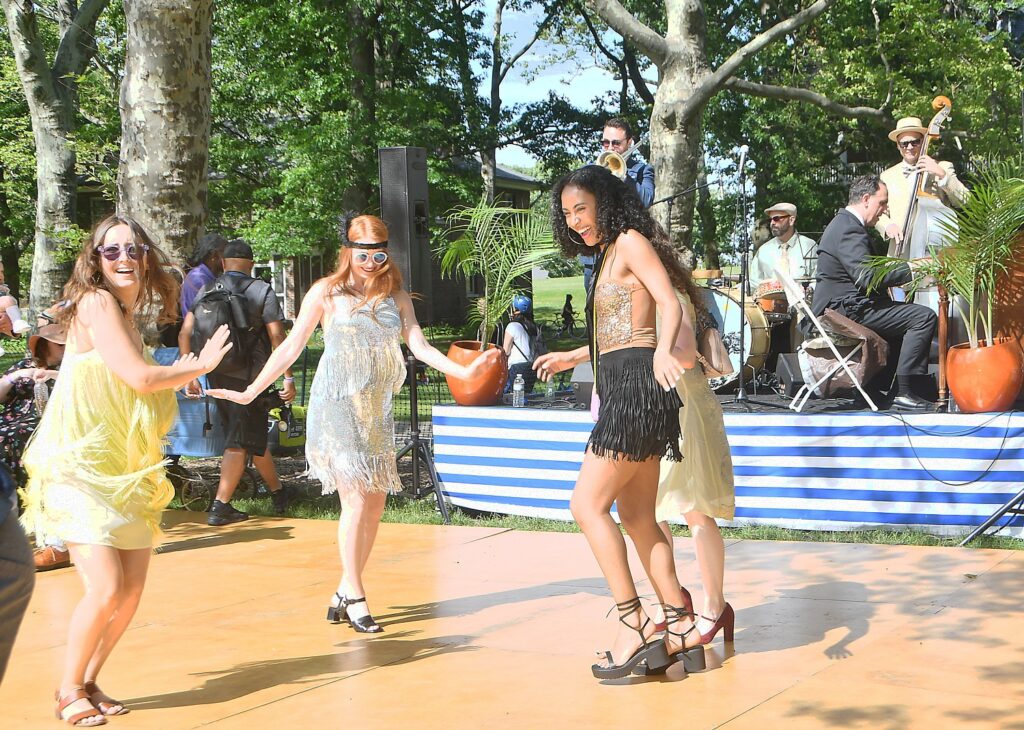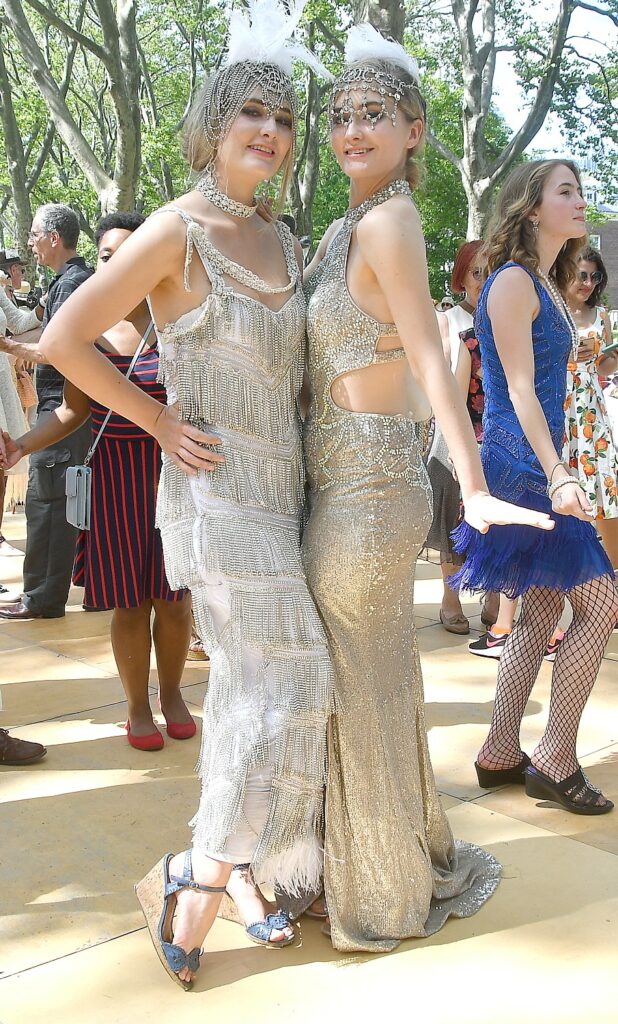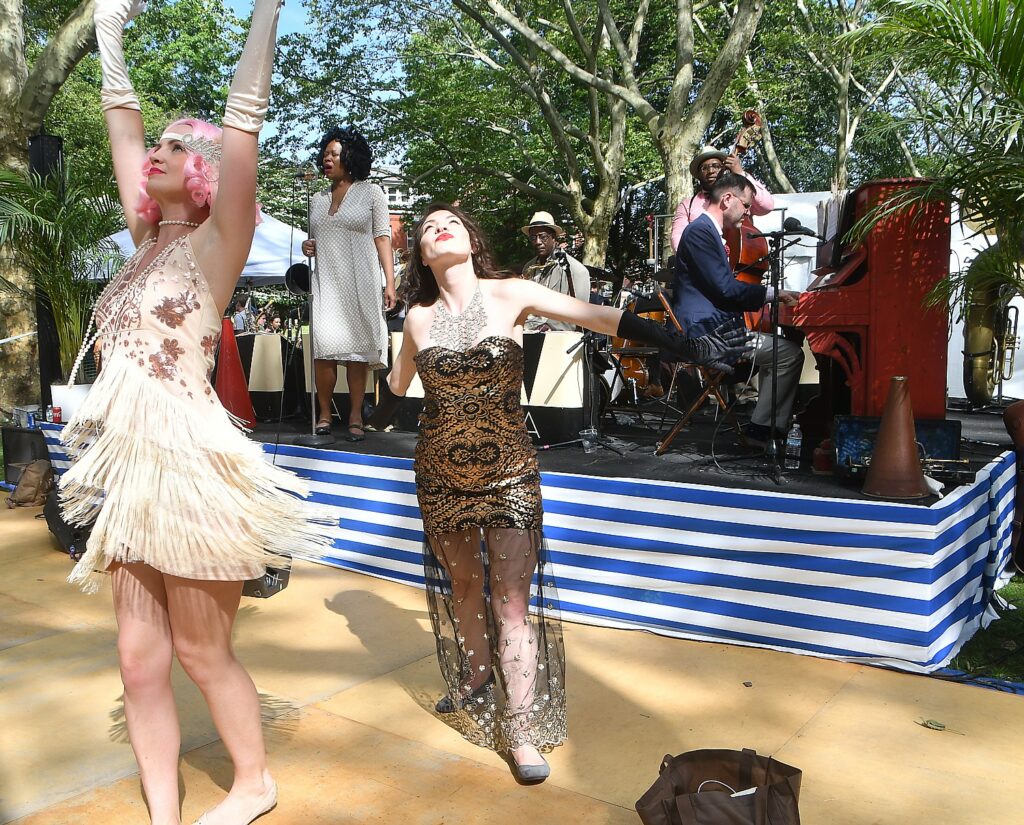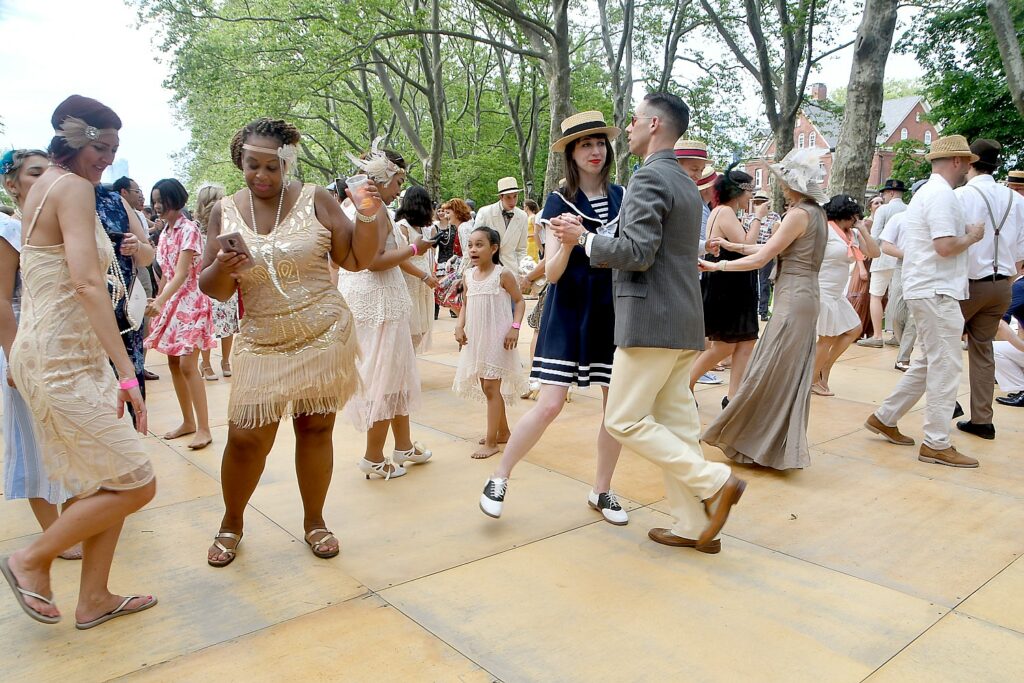 _____________________________
© 2019 Travel Features Syndicate, a division of Workstyles, Inc. All rights reserved. Visit goingplacesfarandnear.com, www.huffingtonpost.com/author/karen-rubin, and travelwritersmagazine.com/TravelFeaturesSyndicate/. Blogging at goingplacesnearandfar.wordpress.com and moralcompasstravel.info. Send comments or questions to [email protected]. Tweet @TravelFeatures. 'Like' us at facebook.com/NewsPhotoFeatures