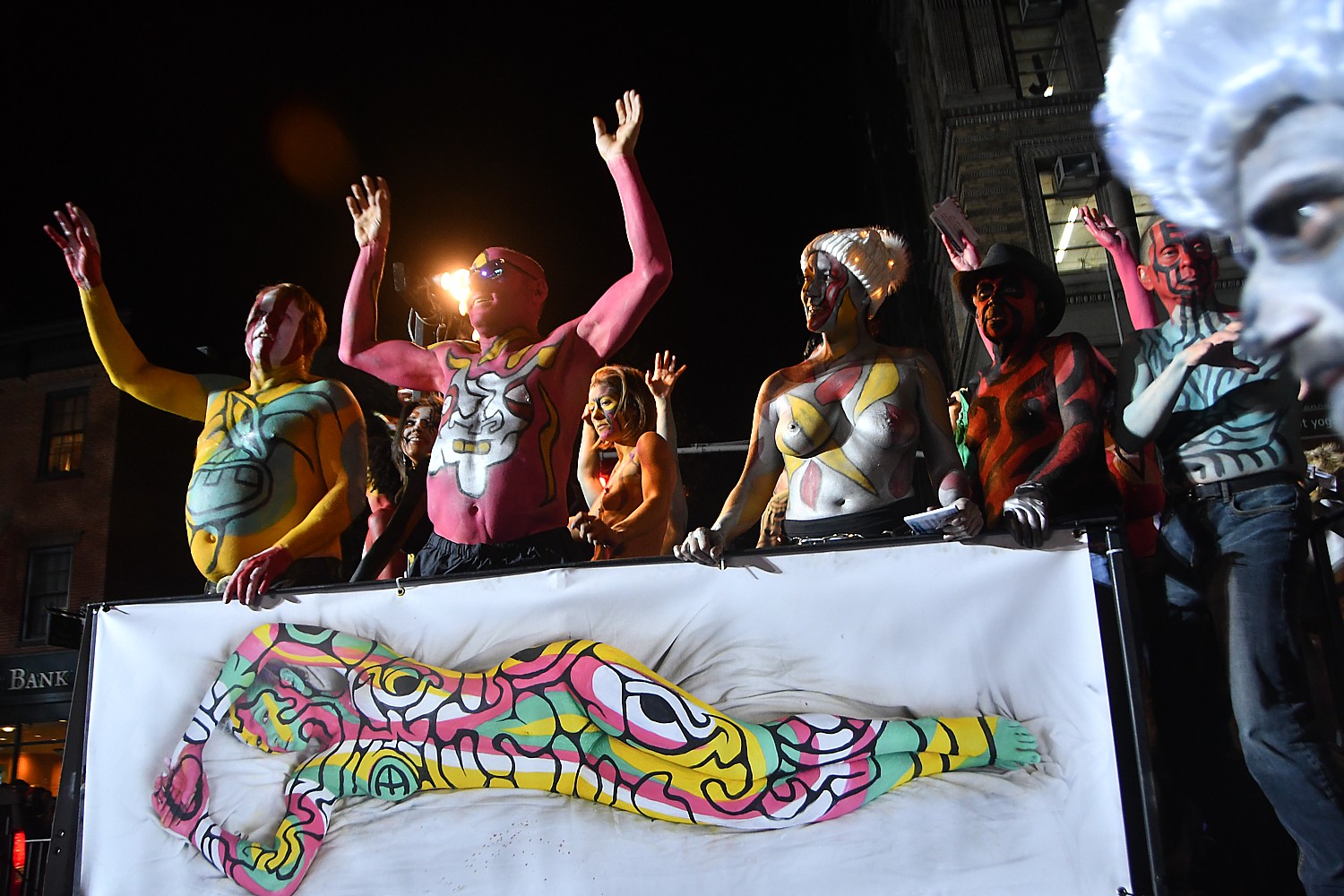 By Karen Rubin, Travel Features Syndicate, goingplacesfarandnear.com
The Village Halloween Parade, normally an expression of exuberant creativity, this year had an added dimension of courage and defiance. The 44th annual parade went on, on schedule despite a terror attack that took place mere hours before and less than a mile from where tens of thousands of marchers and parade goers were gathering.
In what is New York City's version of Carnival, the mile-long route along Sixth Avenue was transformed into a bestiary of fantastic hybrids, culled from the hallowed halls of Cryptozoology, fitting in with this year's theme, "Cabinet of Curiosities: An Imaginary Menagerie".
The theme was inspired by the likes of PT Barnum's carnival-esque museum which featured "The Fiji Mermaid," created with the head of a monkey on a taxidermied fish, and Mary Shelley's Frankenstein – the real and imagined curiosities, made all the more plausible by leading edge technology like CRISPR gene-splicing technology promises to unleash "a host of unholy hybrids into our midst," said Jeanne Fleming, long-time
Artistic and Producing Director of the Village Halloween Parade.
"Halloween, of course, revels in hybrids, mash-ups and the frisson of crossed identities. So, as we approach Frankenstein's bicentennial, we are building our own Cabinet of Wonders, the Parade itself!"
Many of the marchers, though, abandoned the theme in favor of subtle (and not subtle) protest, another element of the traditionally irreverent display, with lots of pot-shots at Donald Trump, his administration, and his policies.
Despite the tragic event earlier in the day when eight people were killed and 11 injured when a lone-wolf, self-proclaimed terrorist careened at high speed in a pickup truck one mile down the Hudson River Conservancy bikeway on the Westside Highway, the irreverent, devil-may-care attitude that is hallmark of the Village Parade was still paramount, even with the legions of police with assault weapons – they blended right in.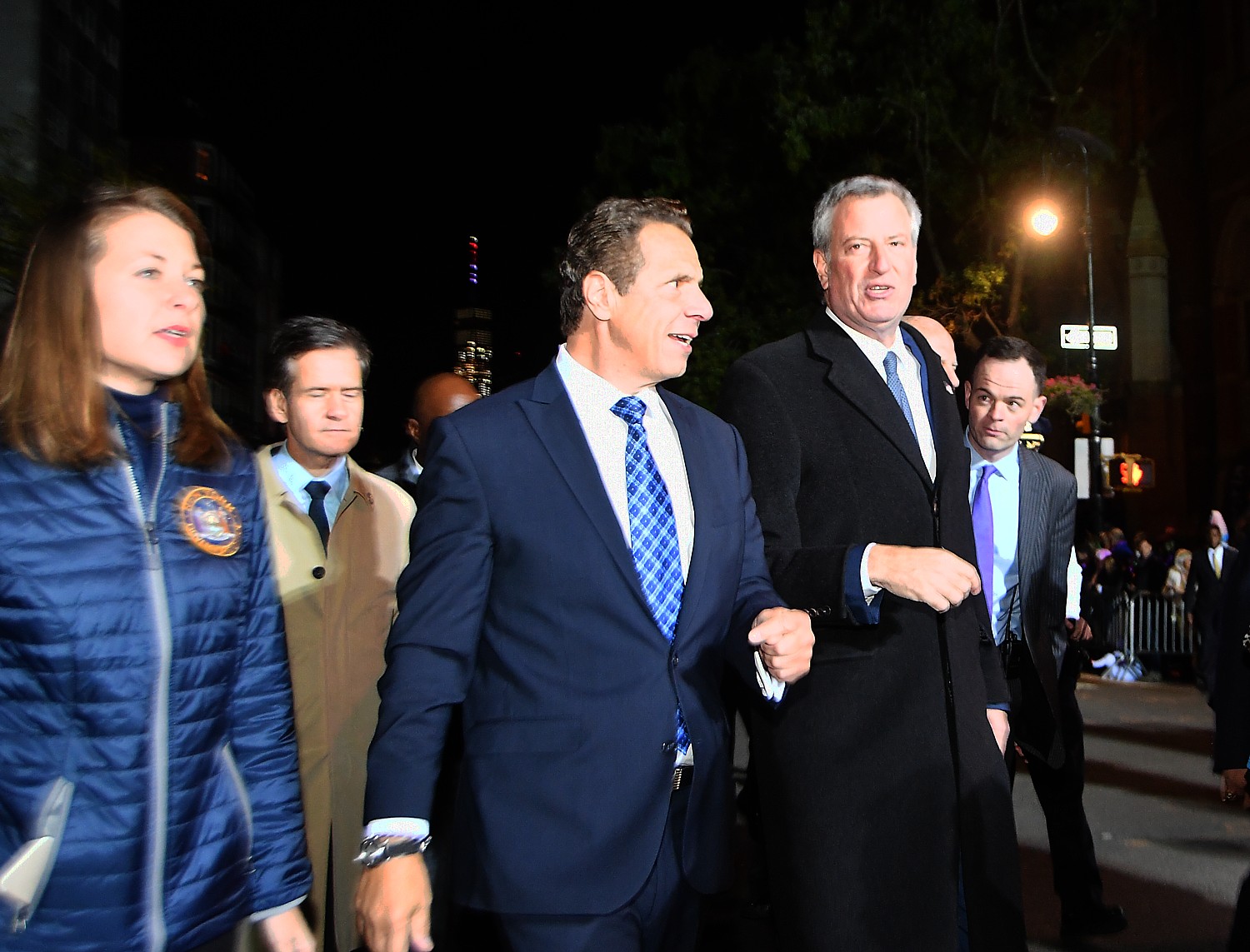 This year's parade was also distinguished by two of the marchers: Governor Andrew Cuomo and Mayor Bill DiBlasio, who joined the parade to show solidarity and hammer home the message: Go on with your lives.
The terrorist, Cuomo said, "did not stop New Yorkers from being New Yorkers." (See also: Village Halloween Parade Goes on Despite Act of Terror, With a Few Messages for Trump)
One of the parade regulars put it more directly, as he embraced the parade's artistic director Jeanne Fleming, "This is a giant F-U to the terrorists."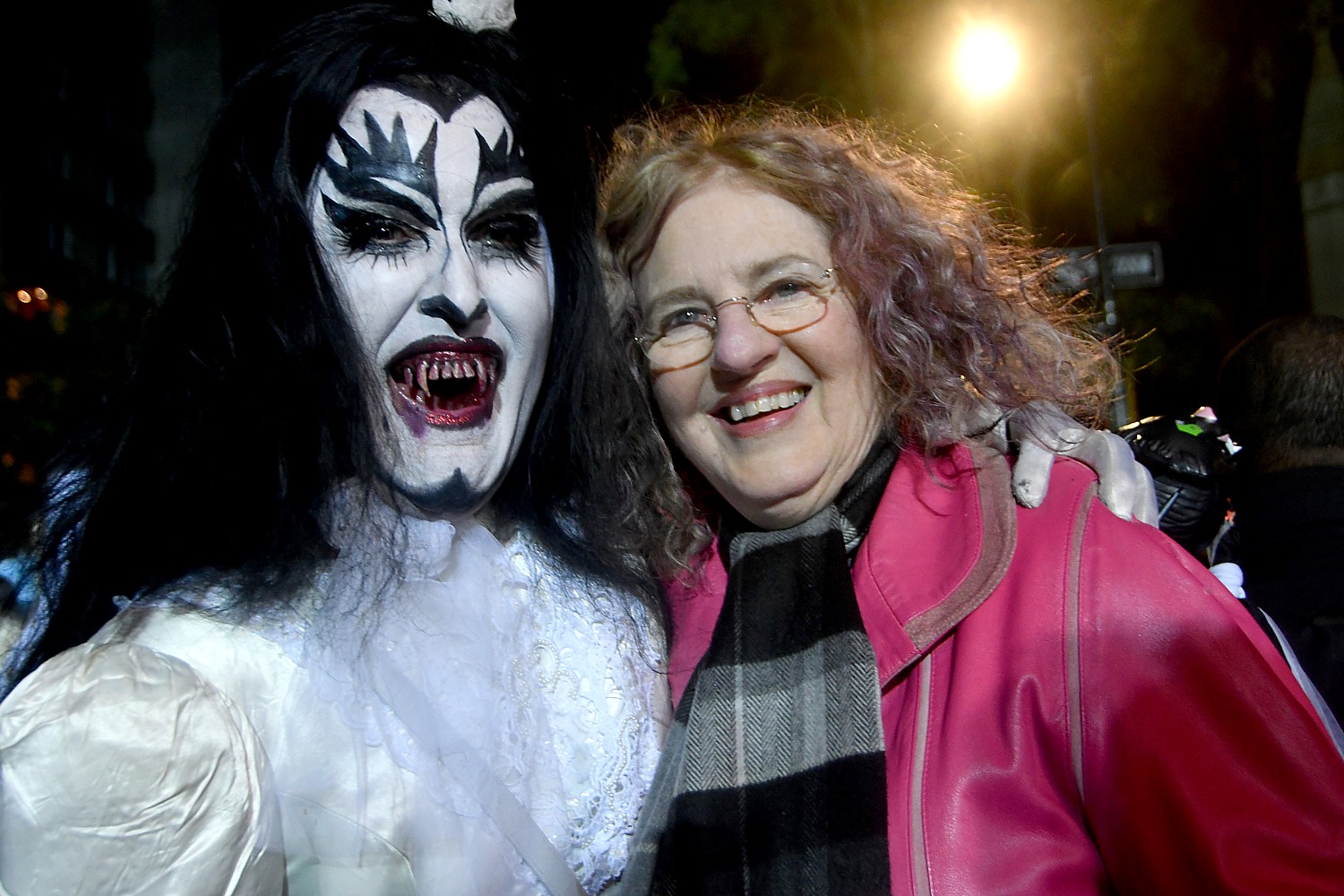 Nothing could stifle was has been appropriately hailed as the "Greatest Event on Earth" by Festival International for October 31st and a top event in NYC by Events International, Citysearch and Biz Bash, the Village Halloween Parade is still the nation's largest public Halloween celebration, with thousands of costumed marchers, hundreds of Halloween characters, giant masks and puppets, dozens of marching bands playing music from around the world stilt walkers, and street performers that turn the avenue into a mile-long stage.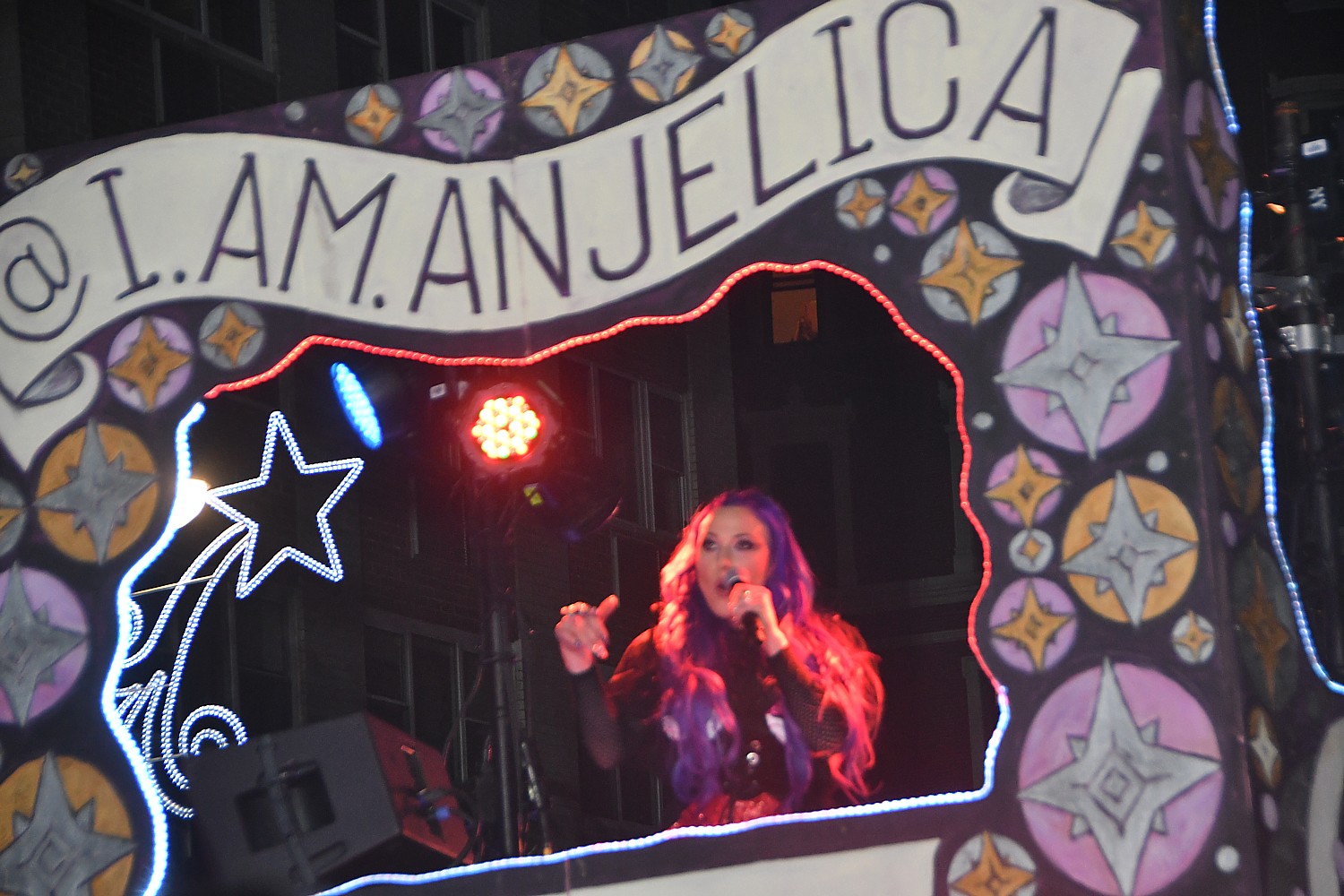 The NYC Village Halloween Parade, which has always encouraged young and upcoming artists, this year selected as grand marshal an up-and-comer, Angelica Vox, who rode up the avenue on a float designed by Alexei Kazantsev, its first ever done in a New Orleans style.
Here are some of the highlights: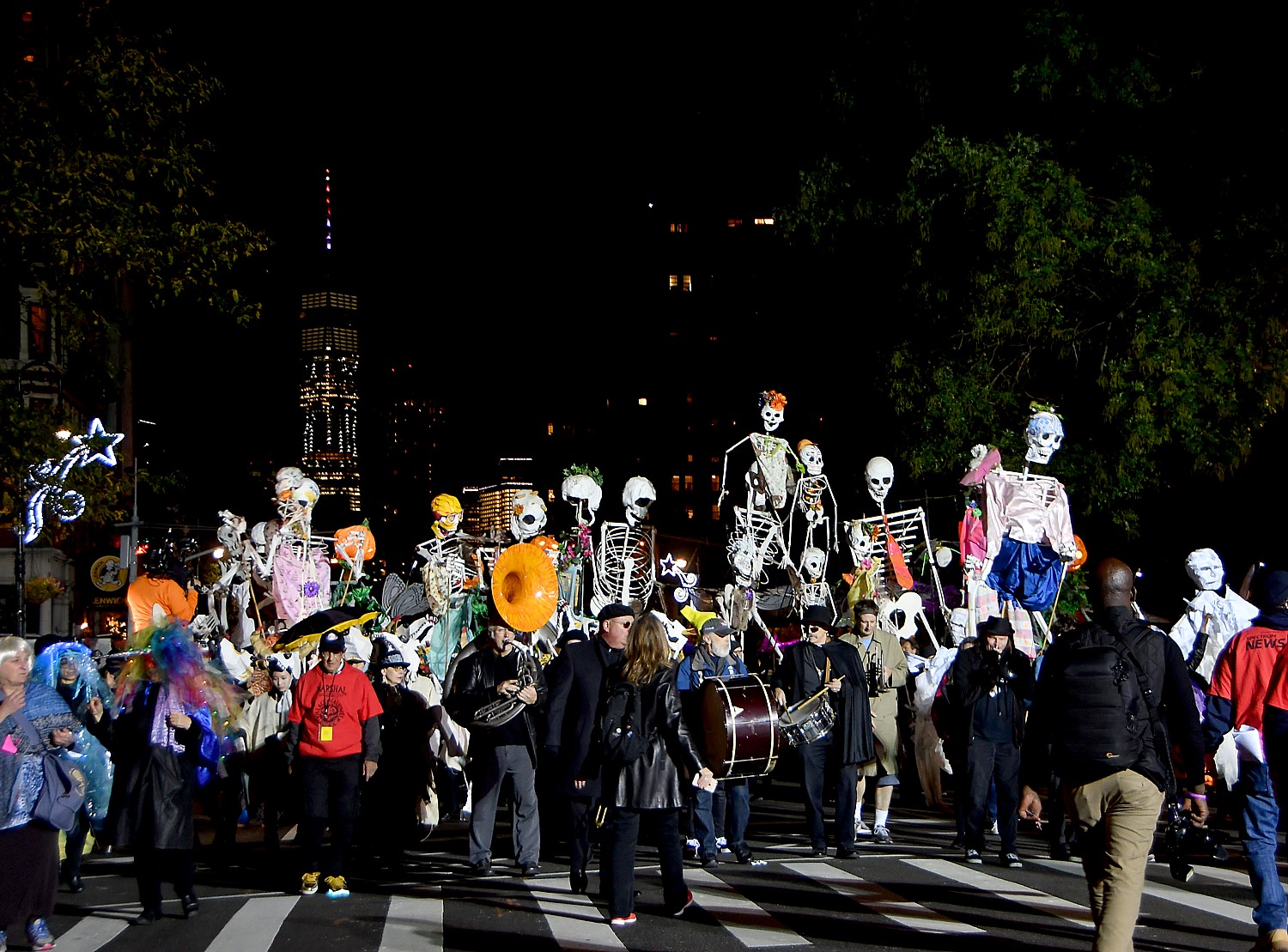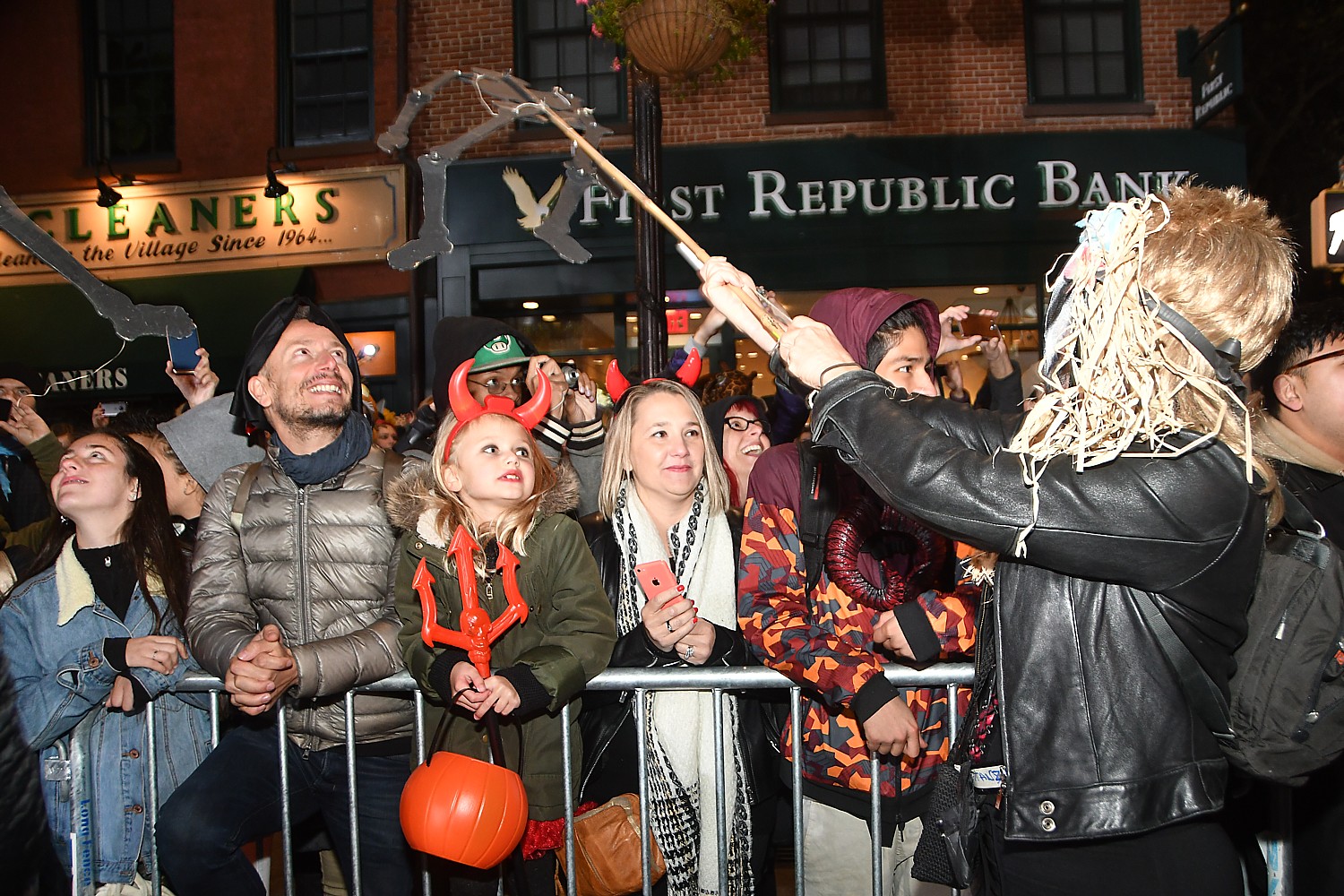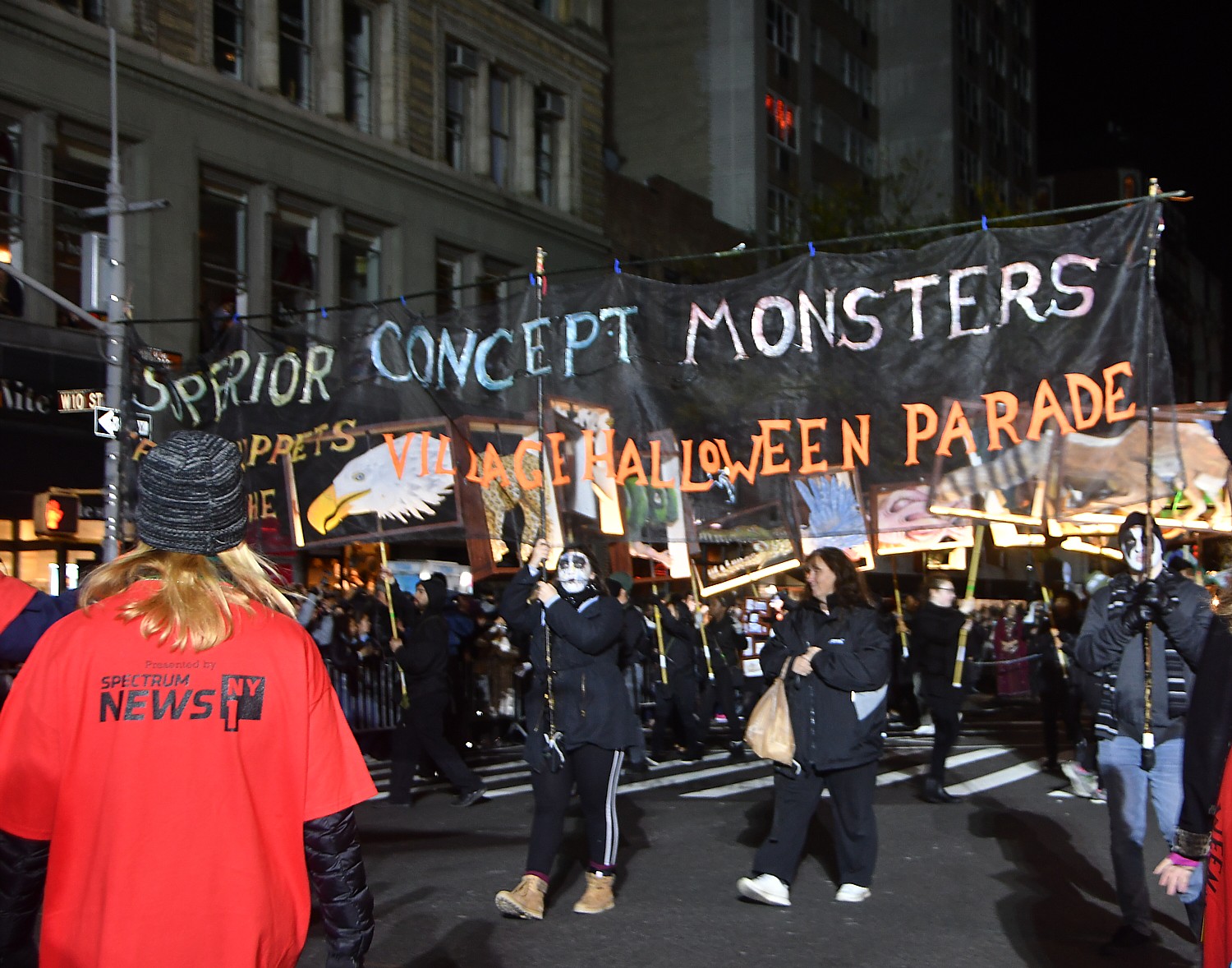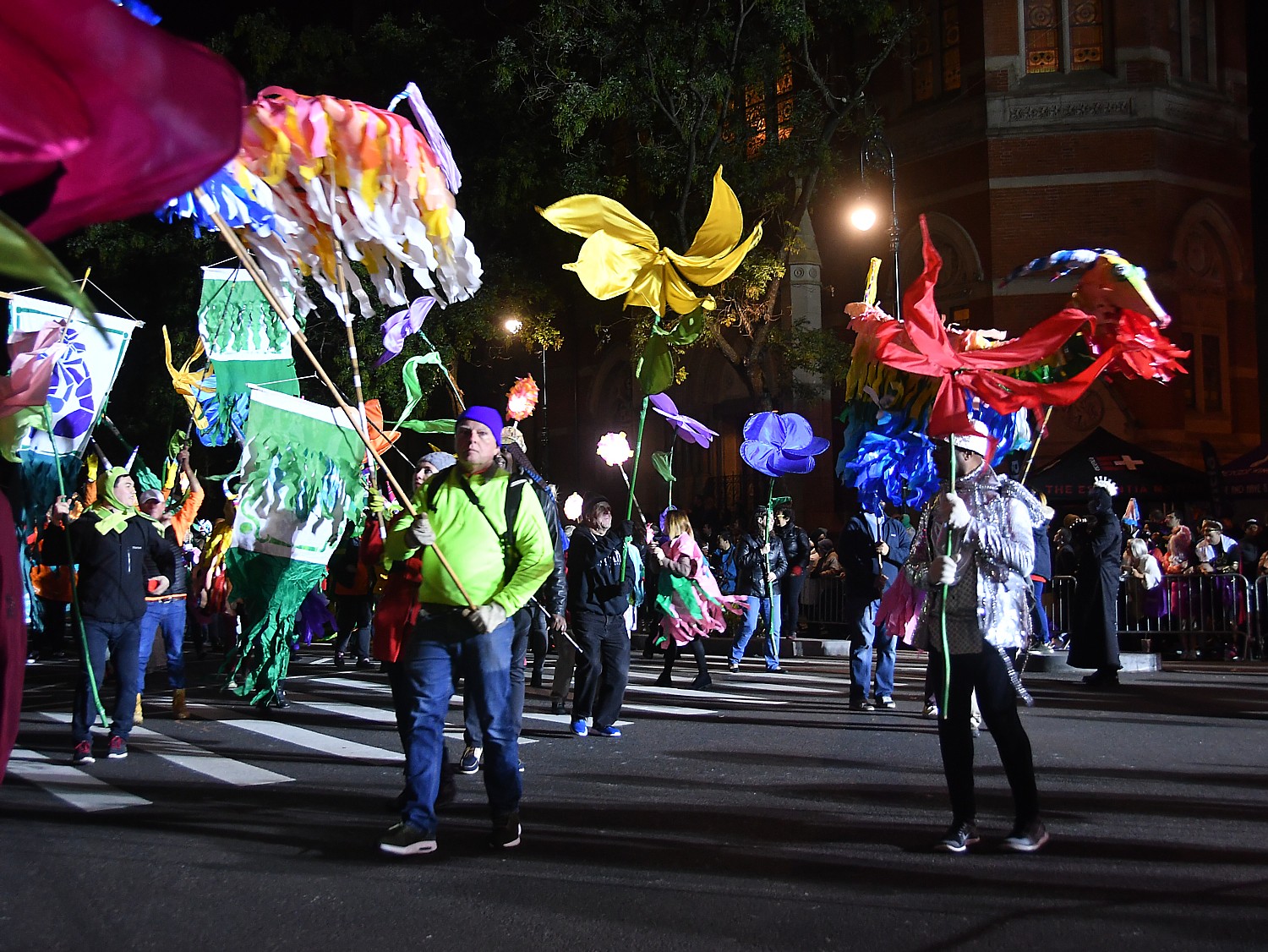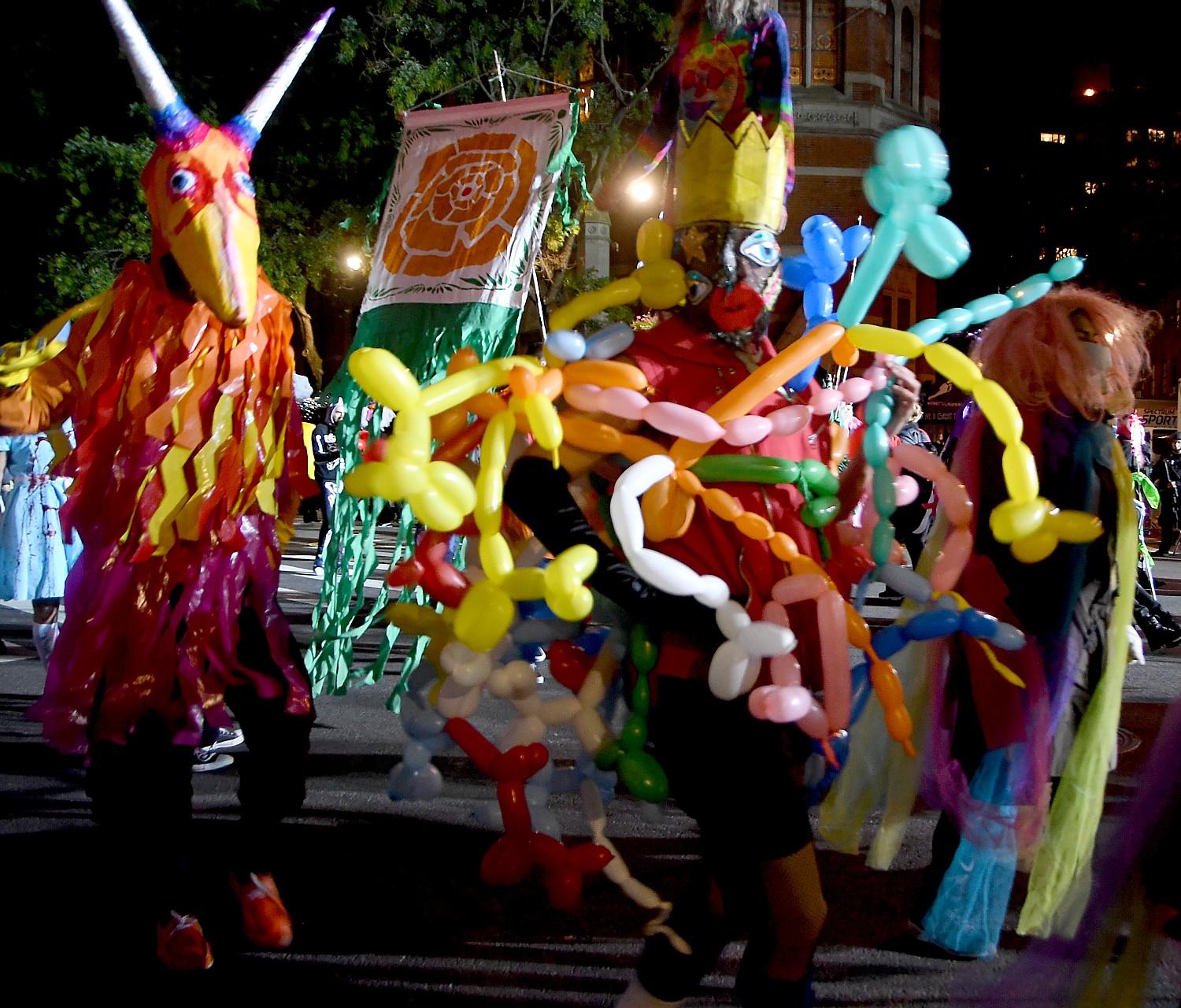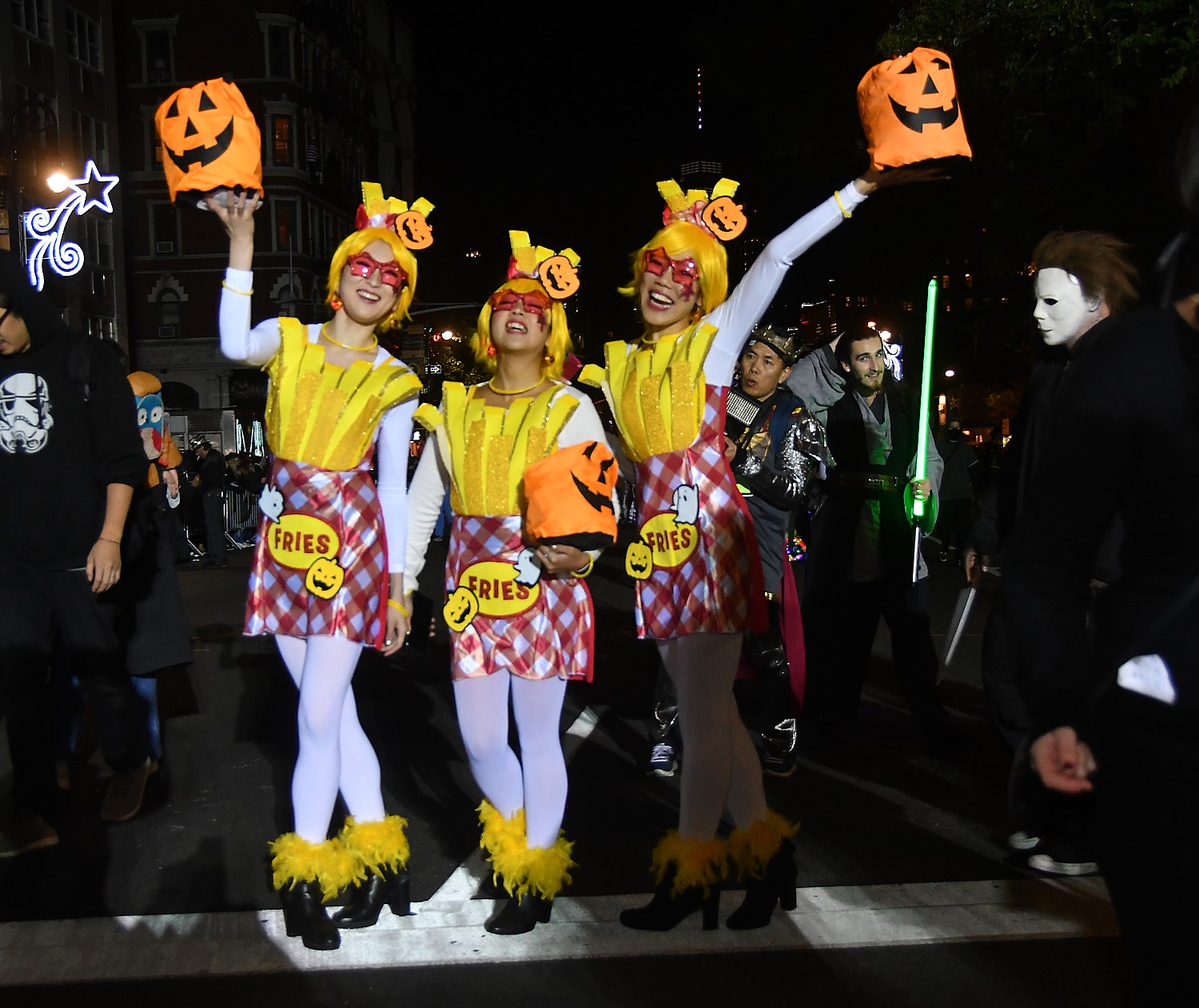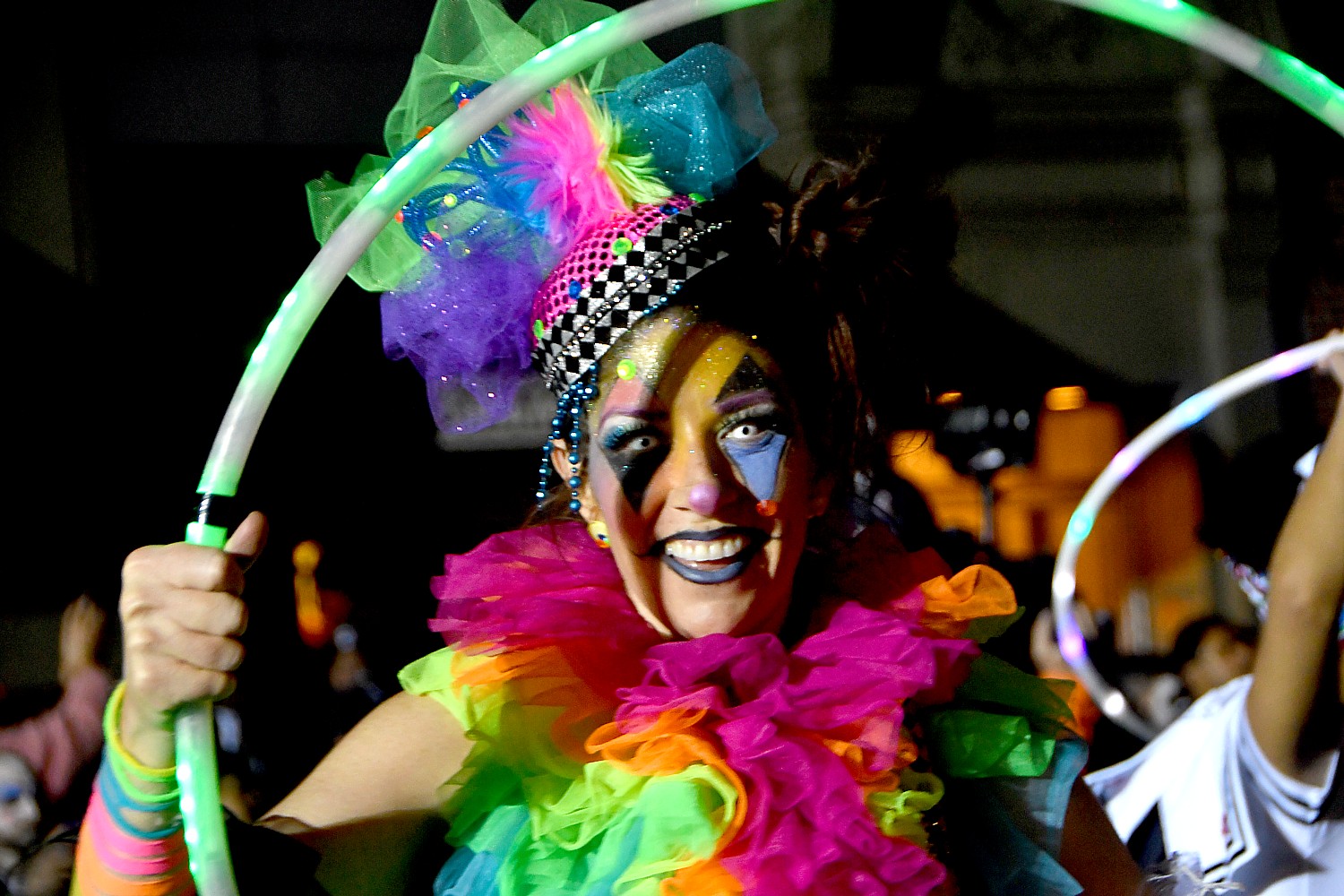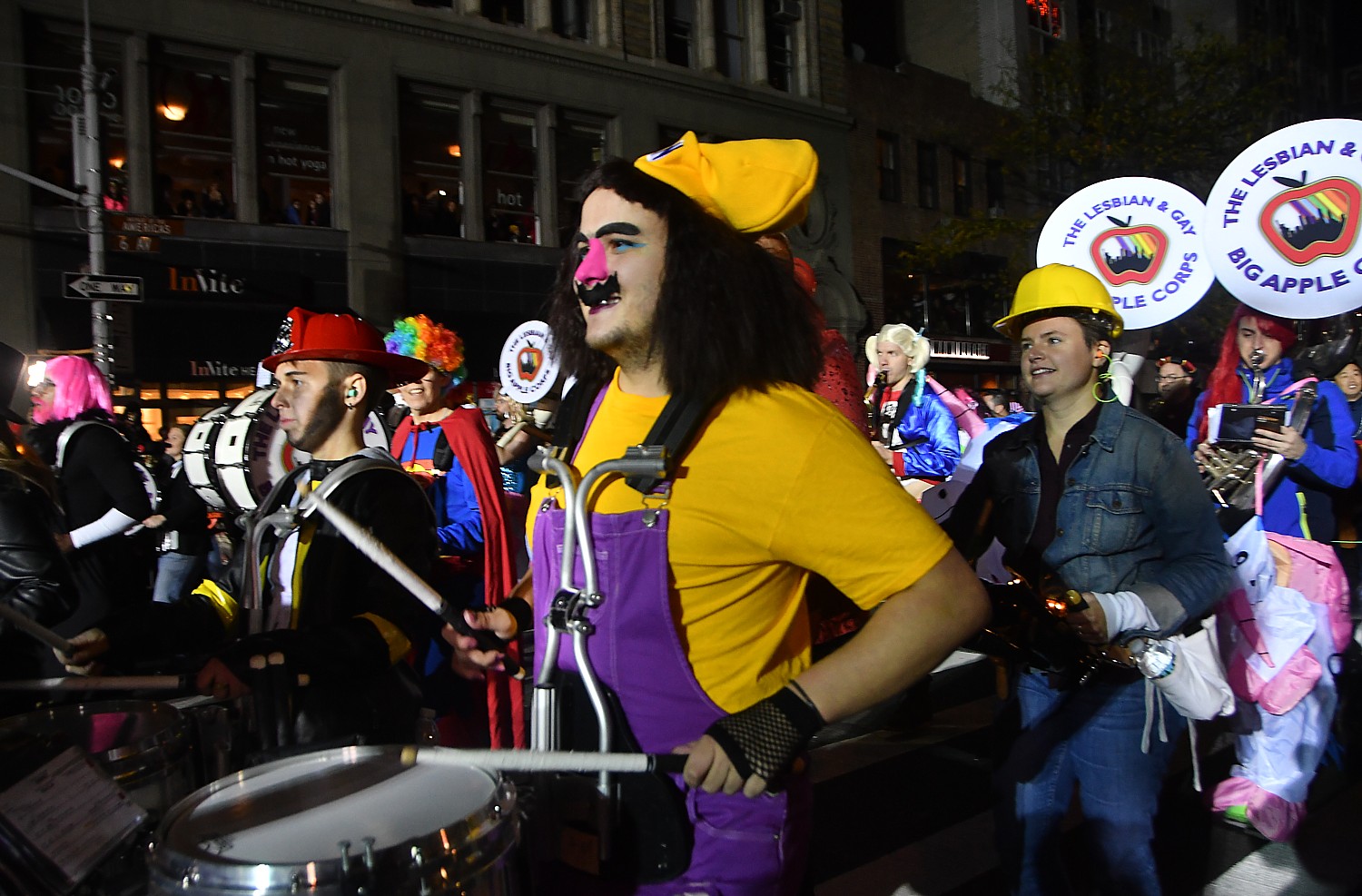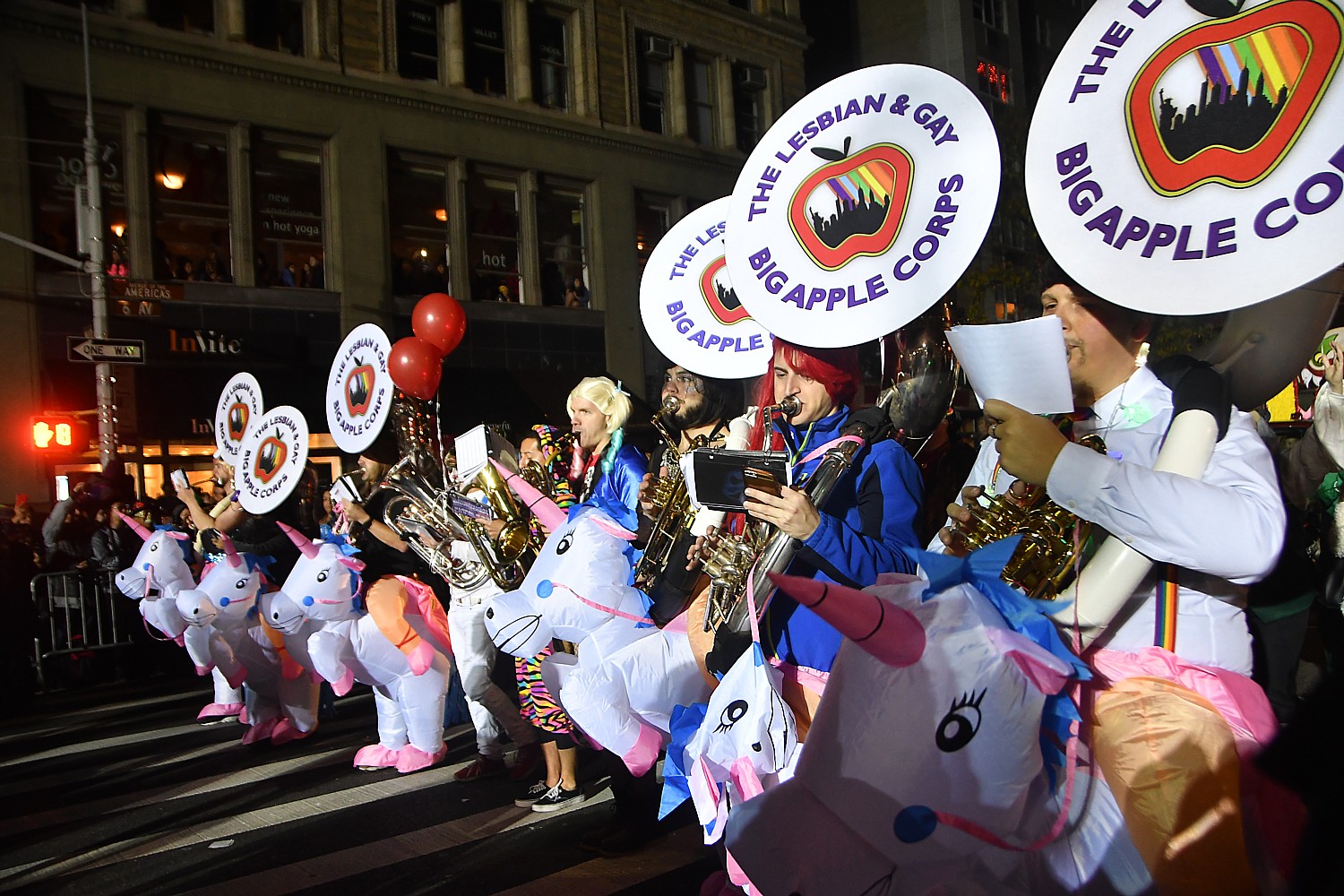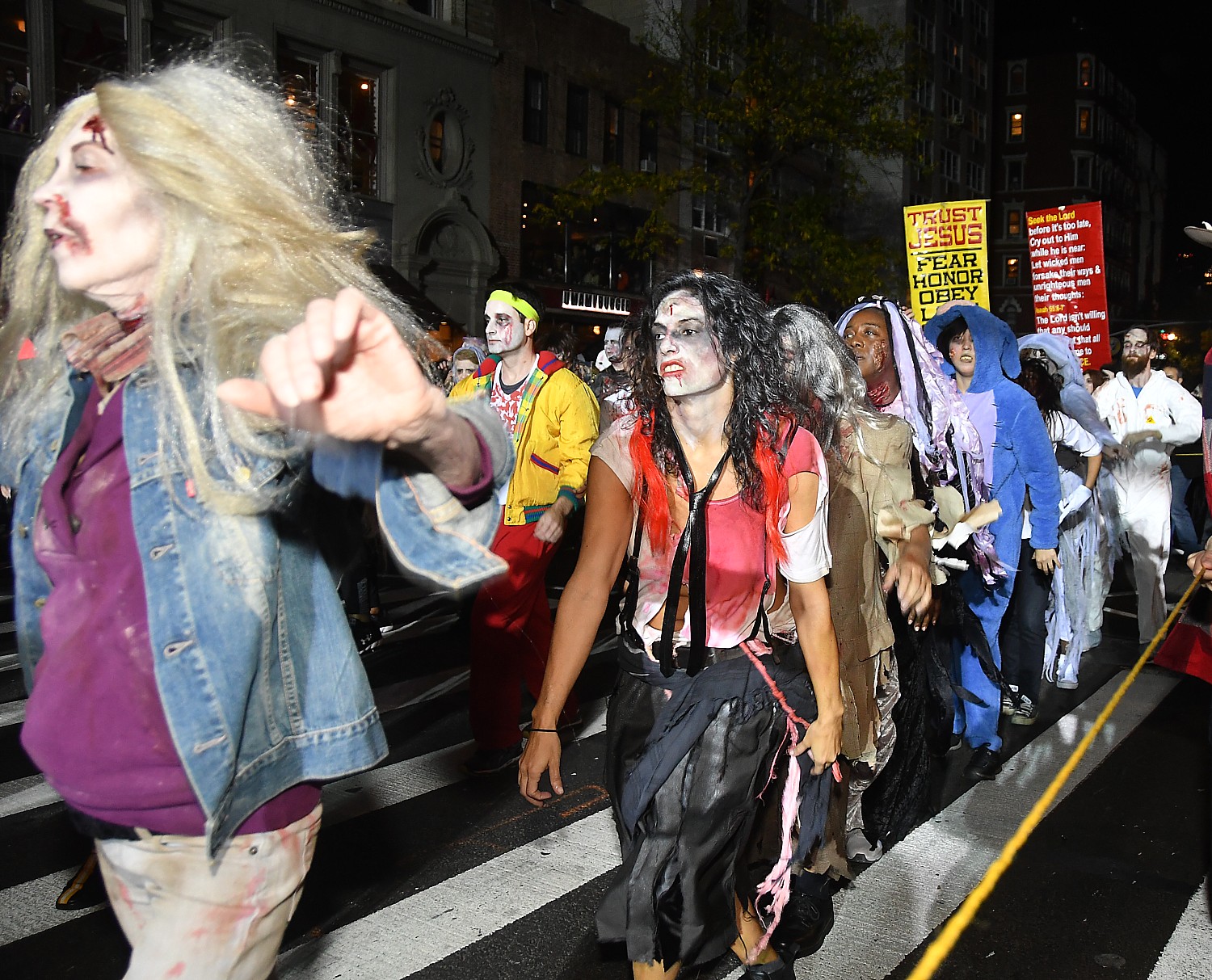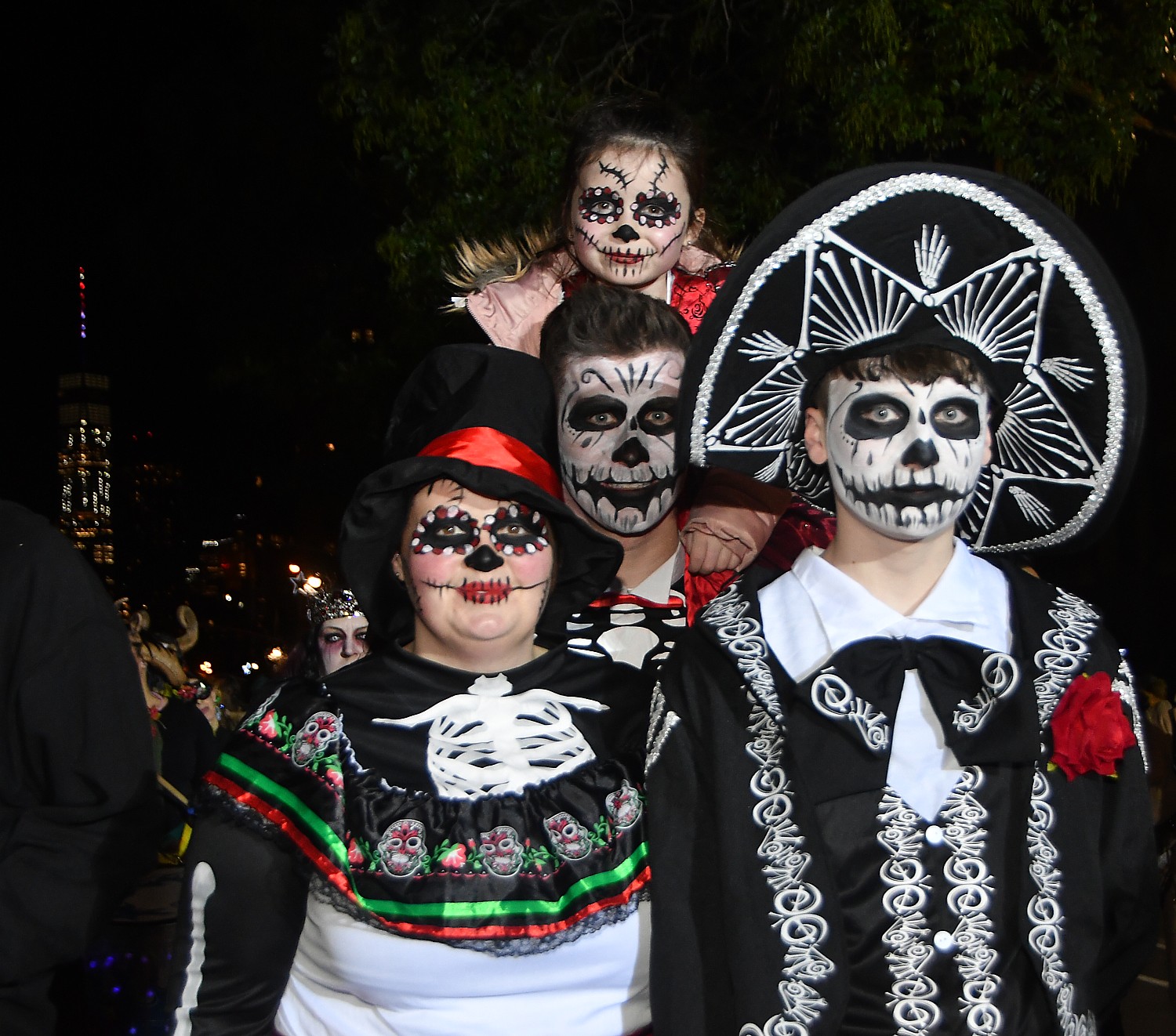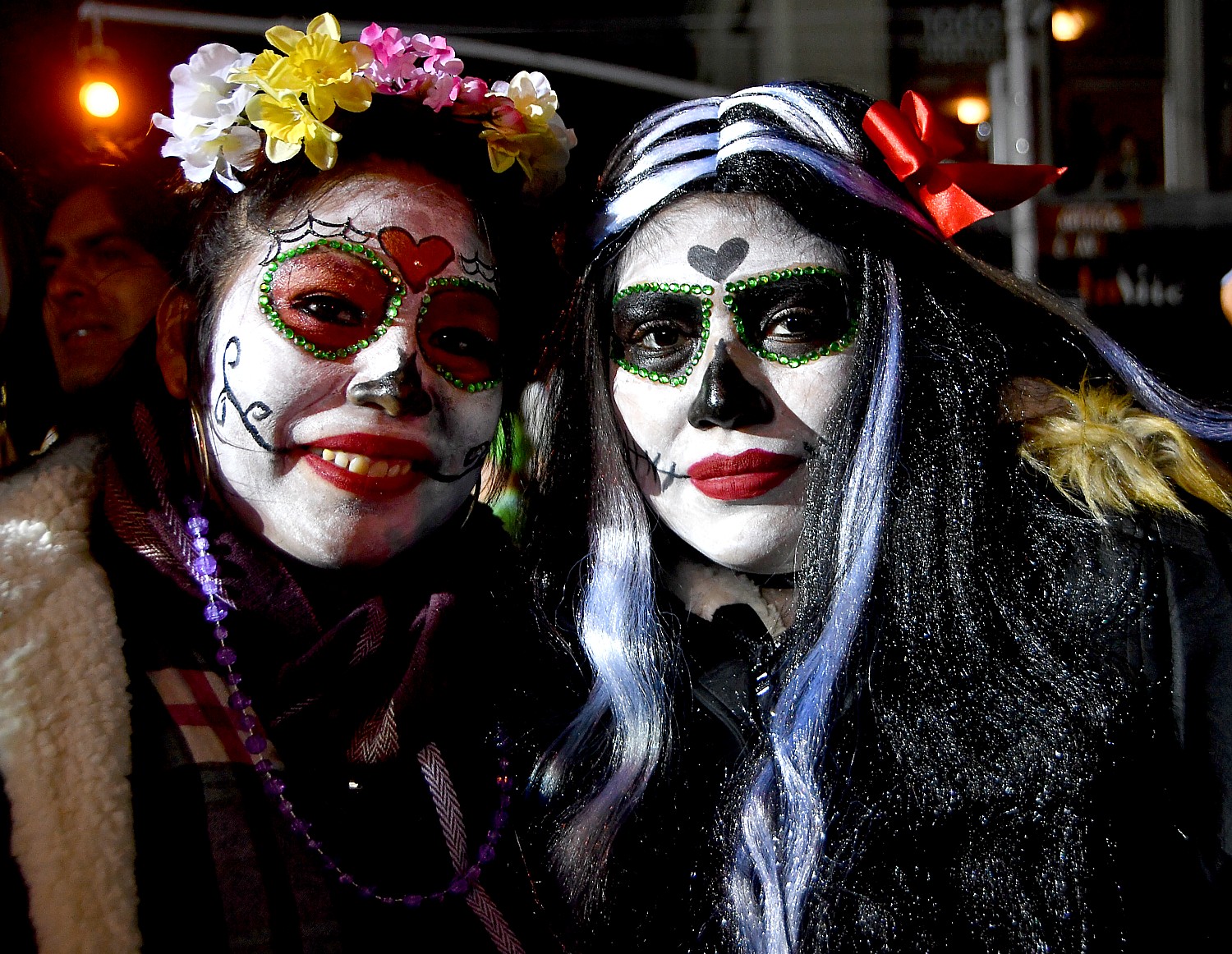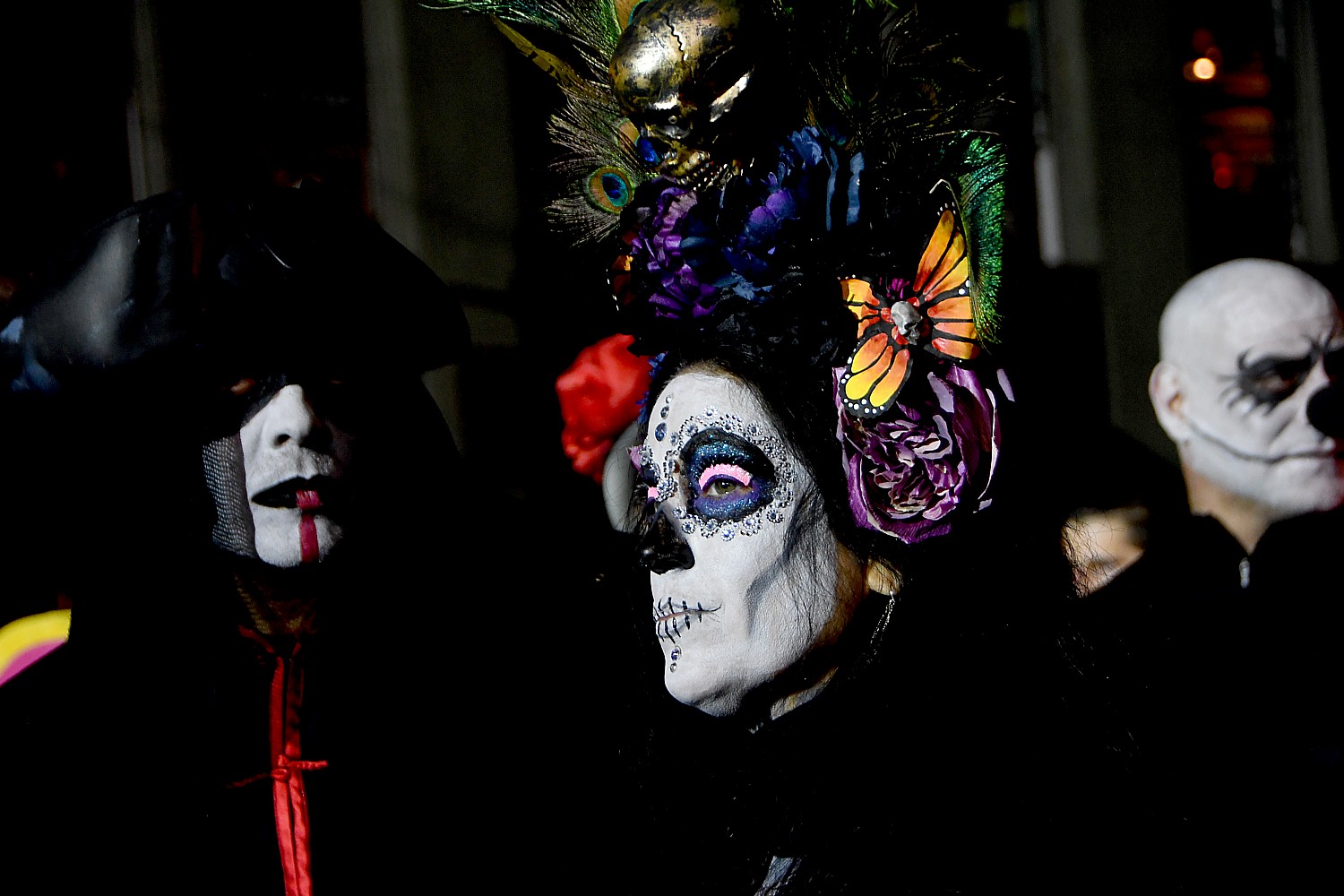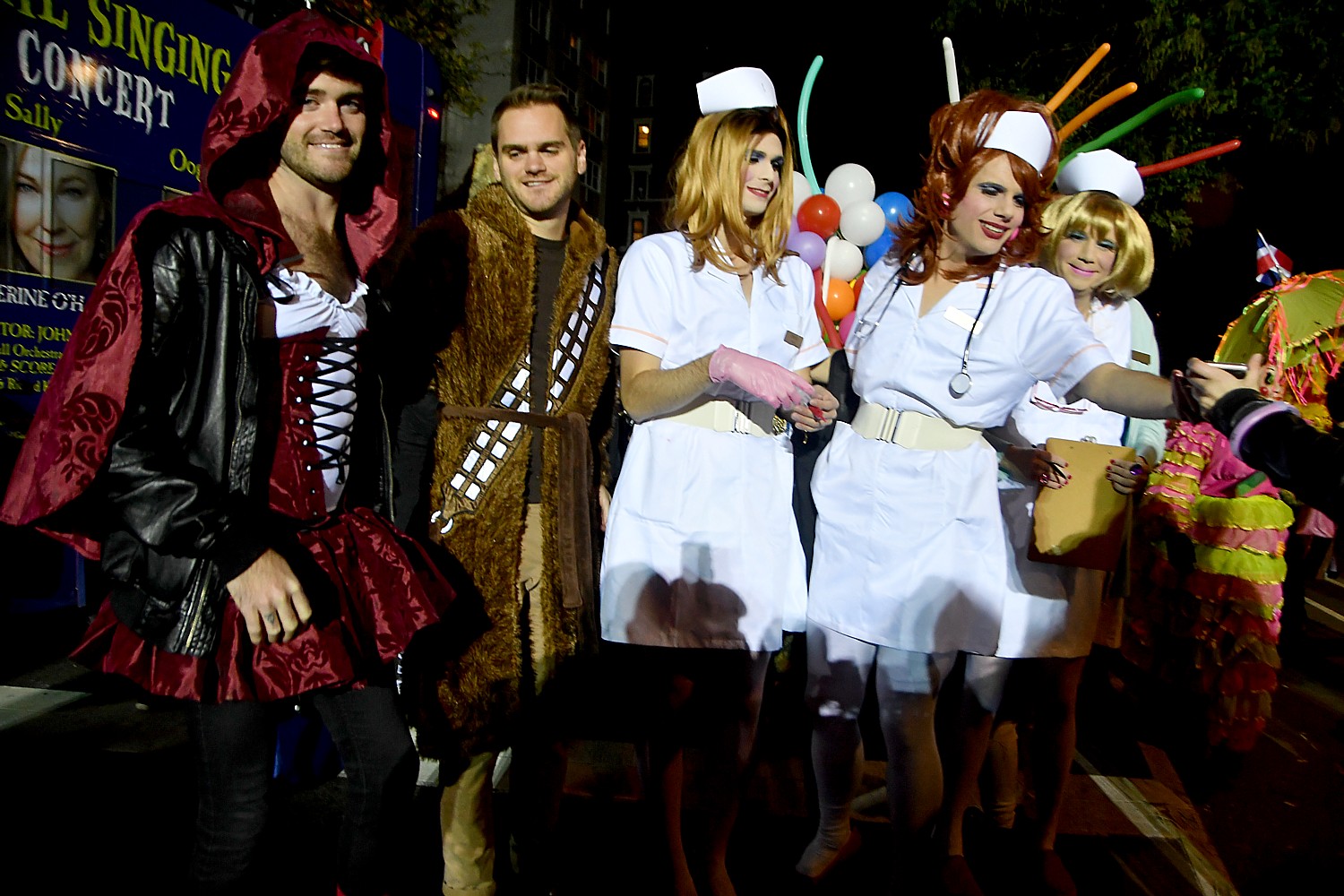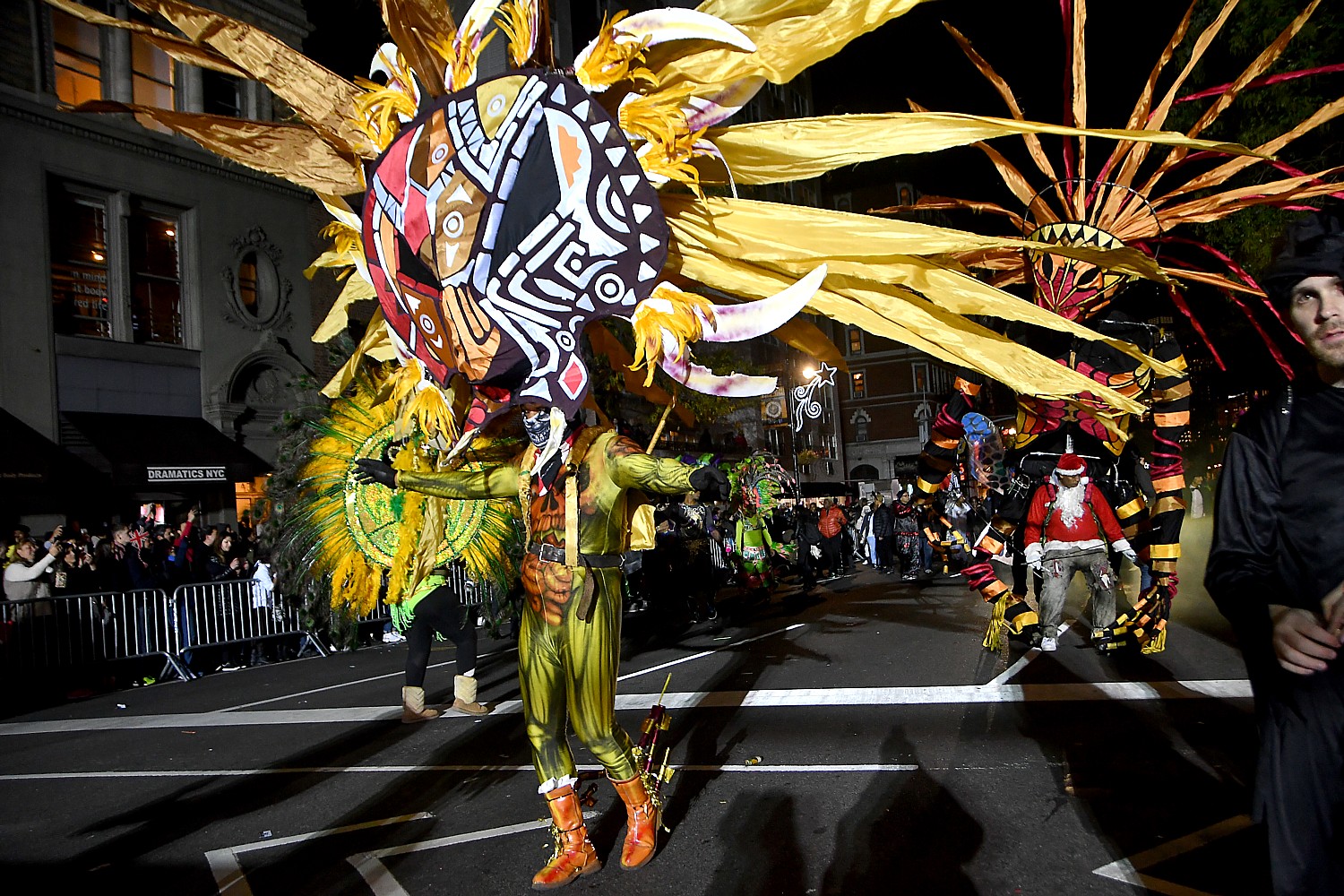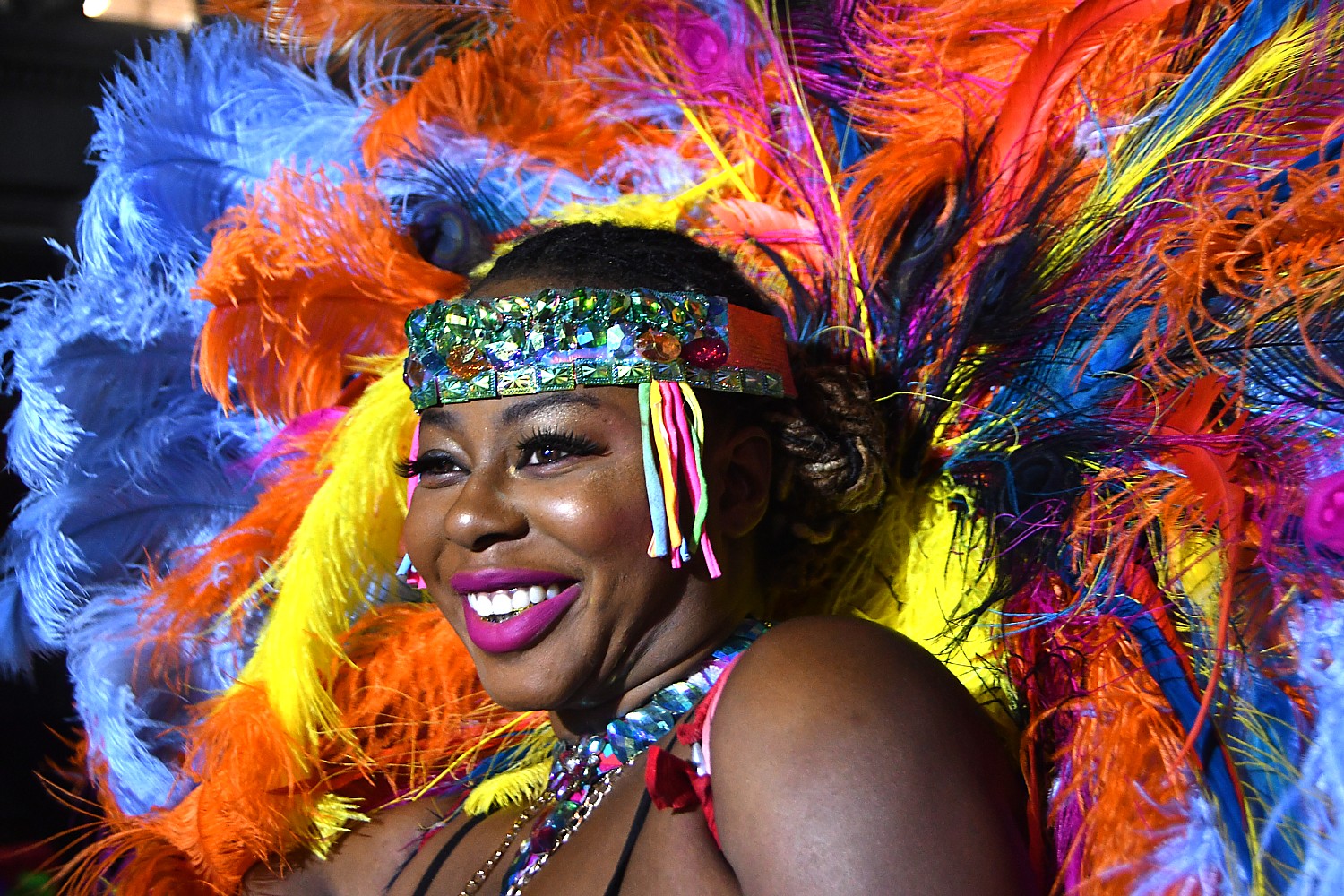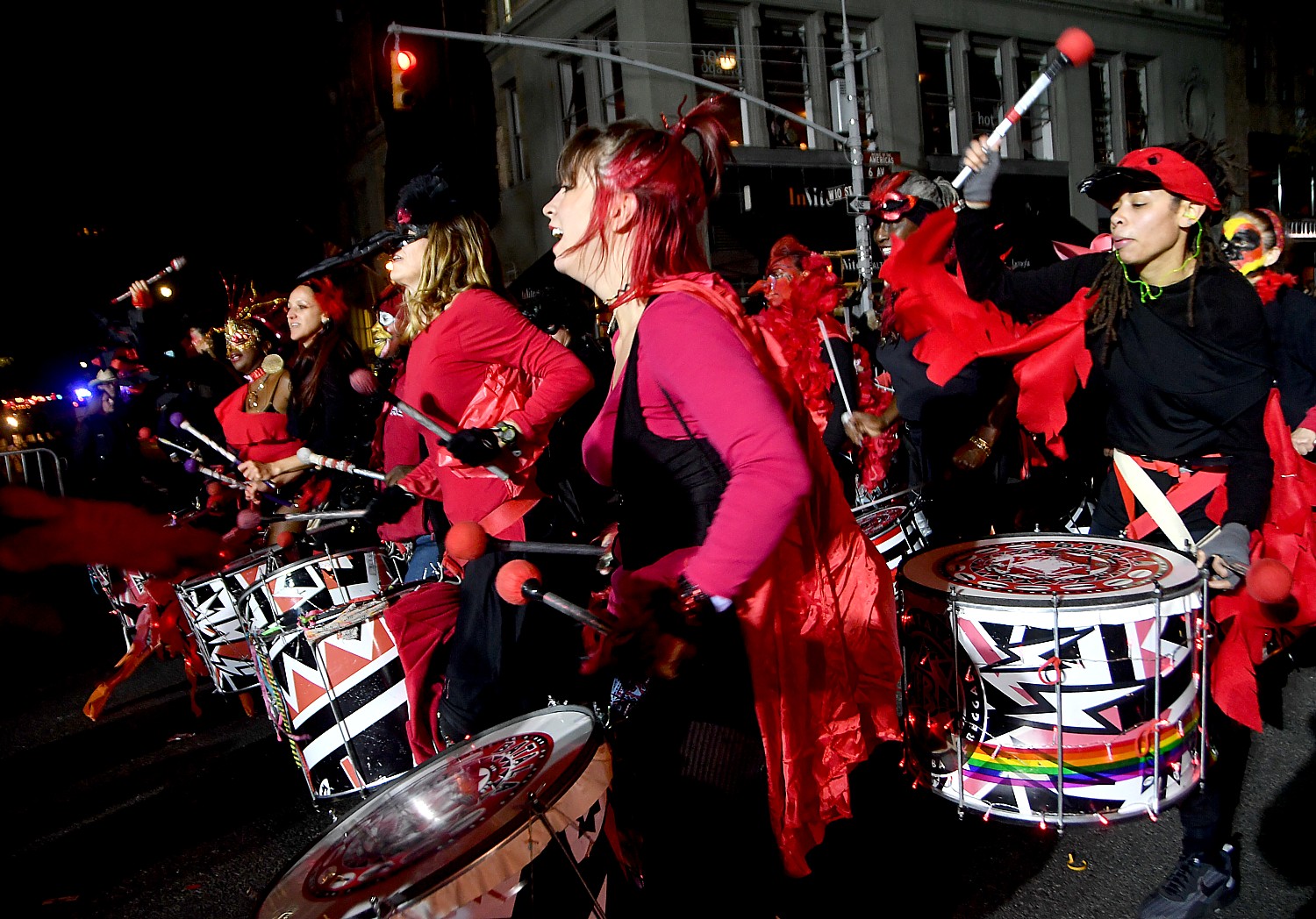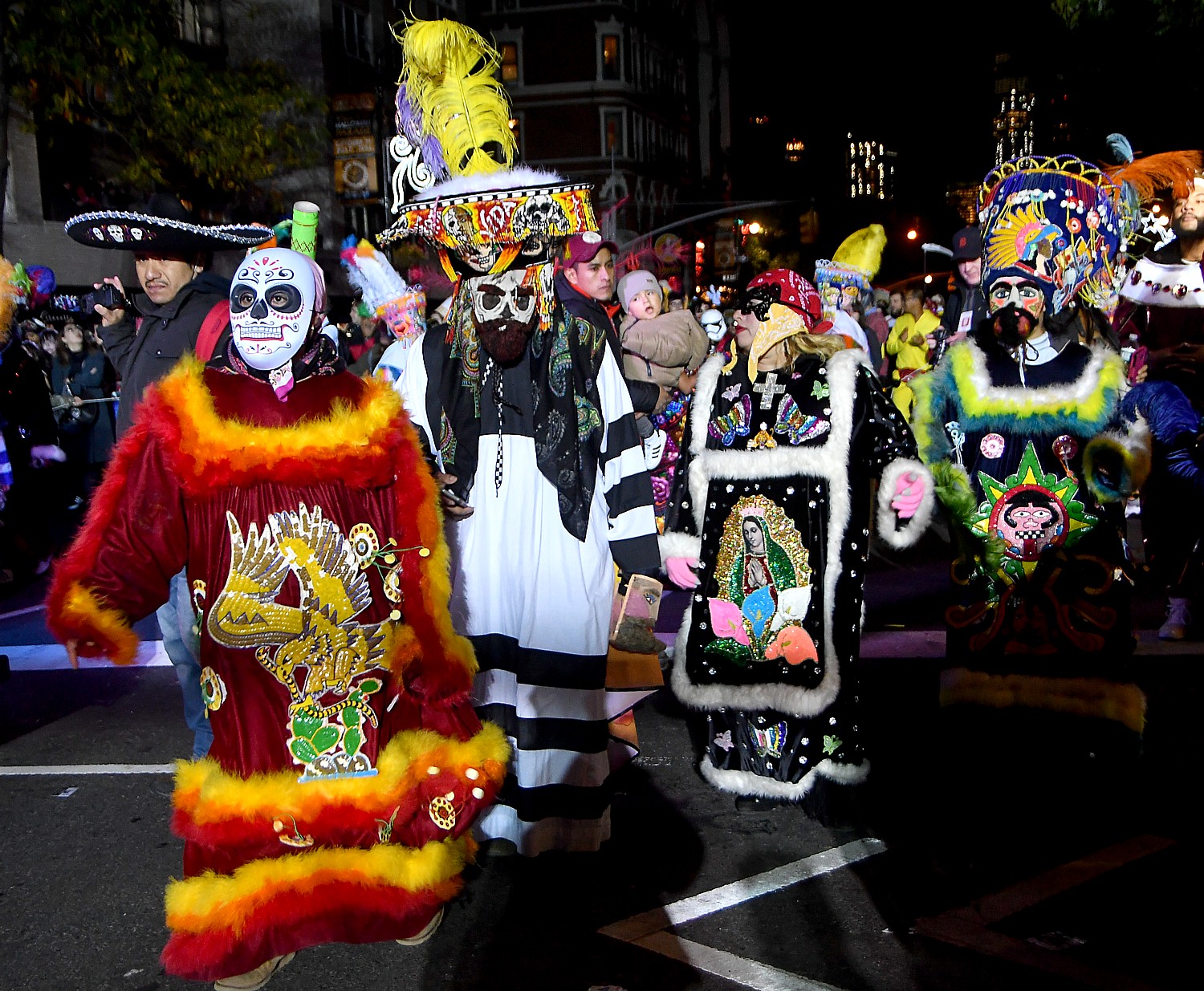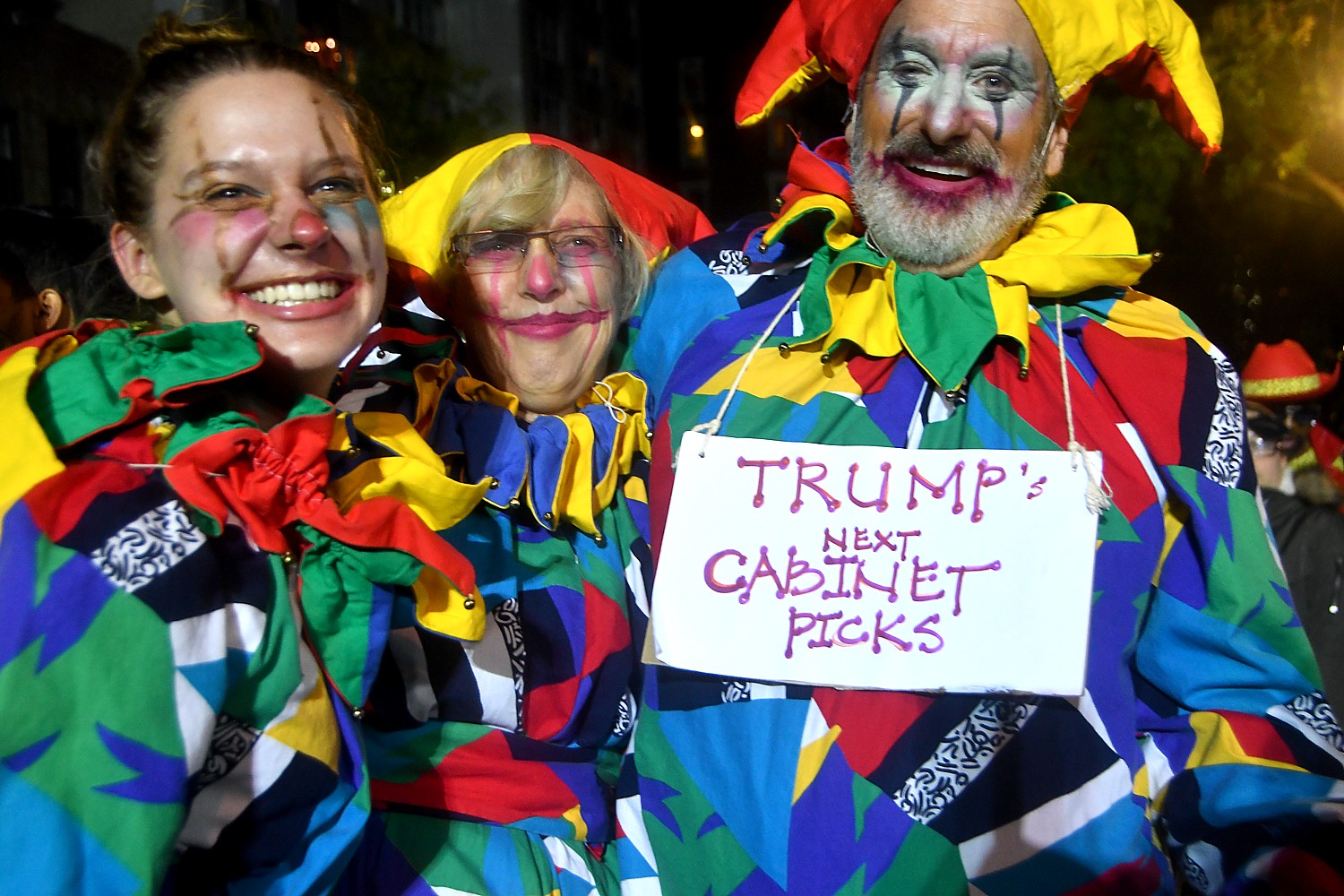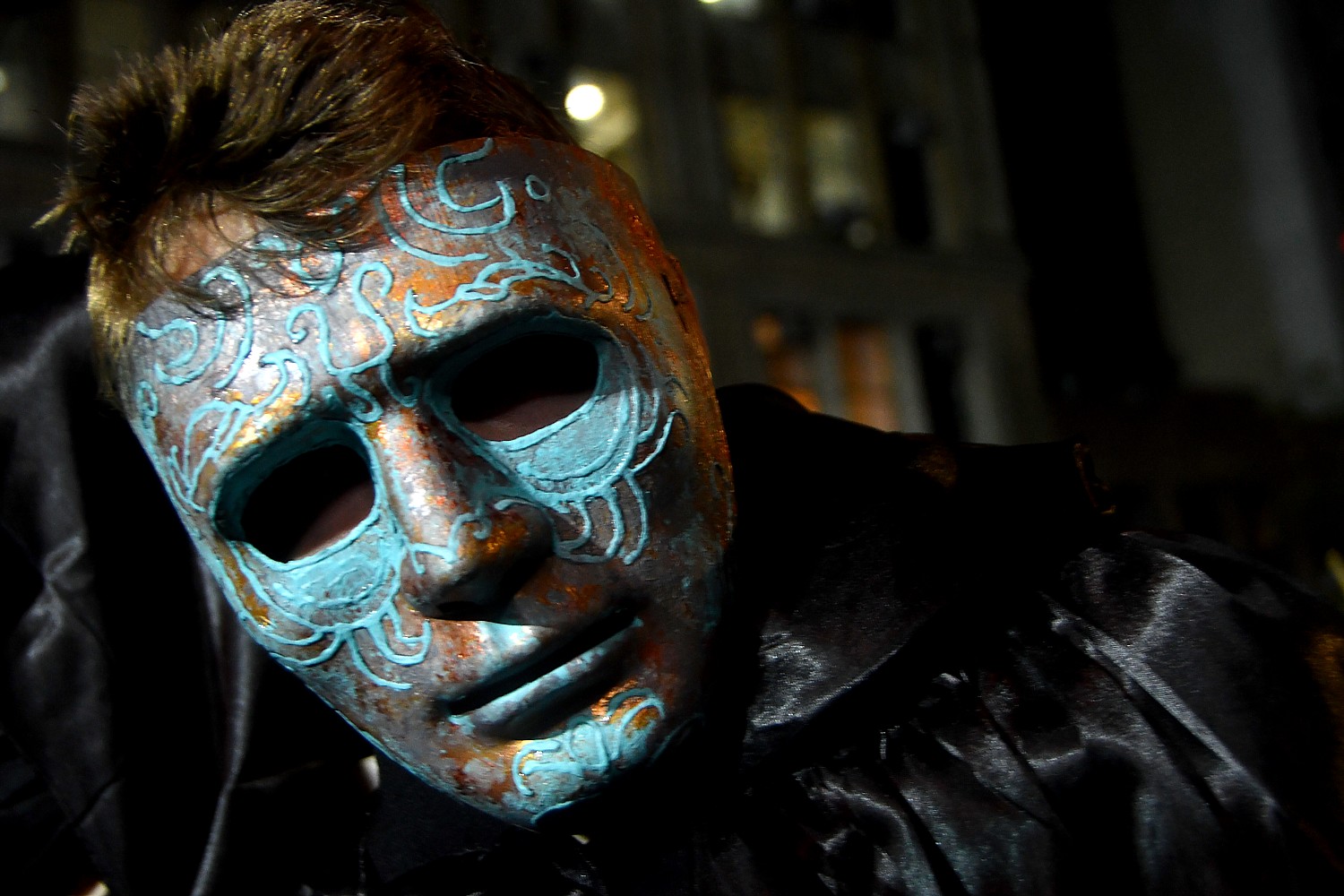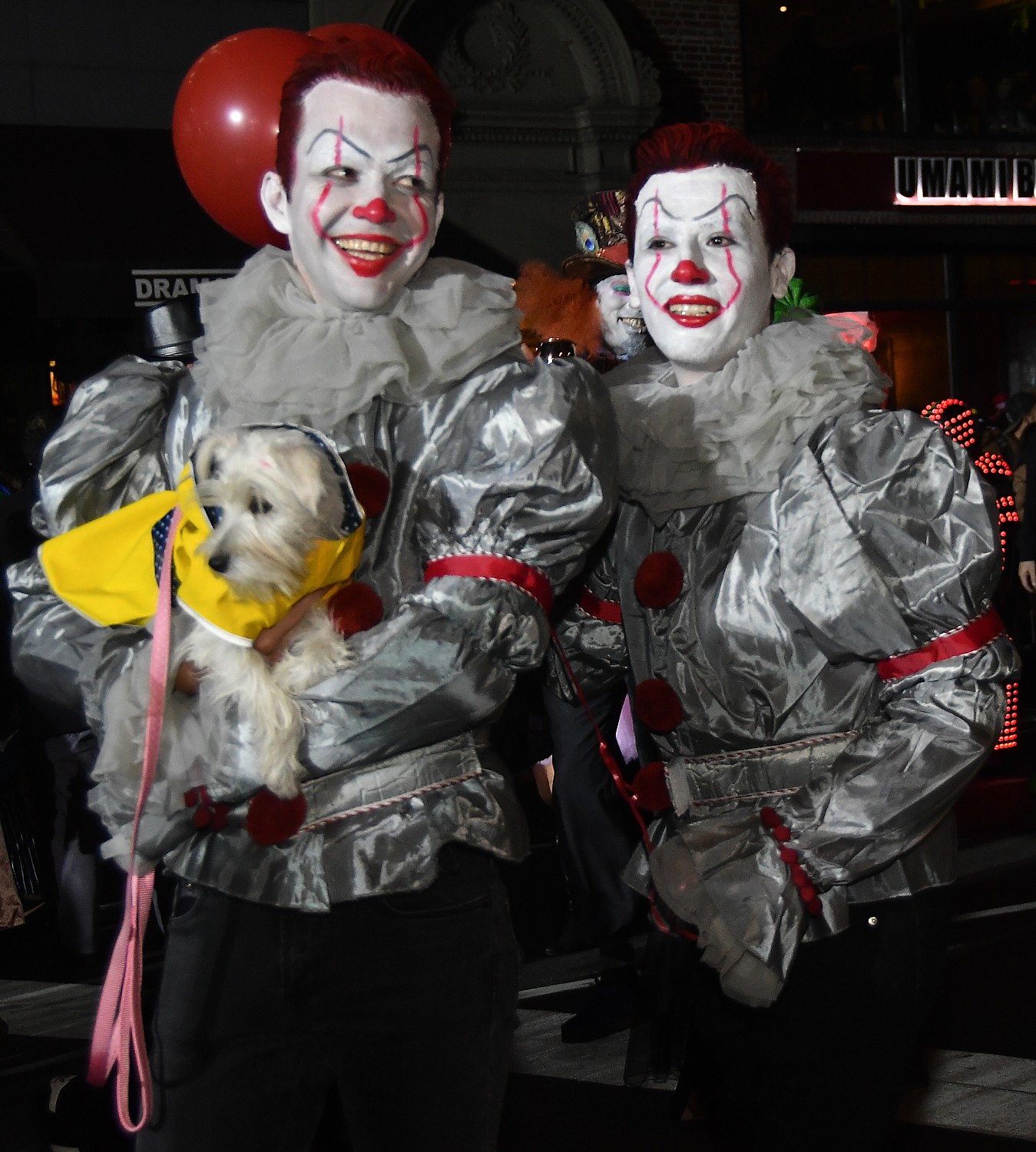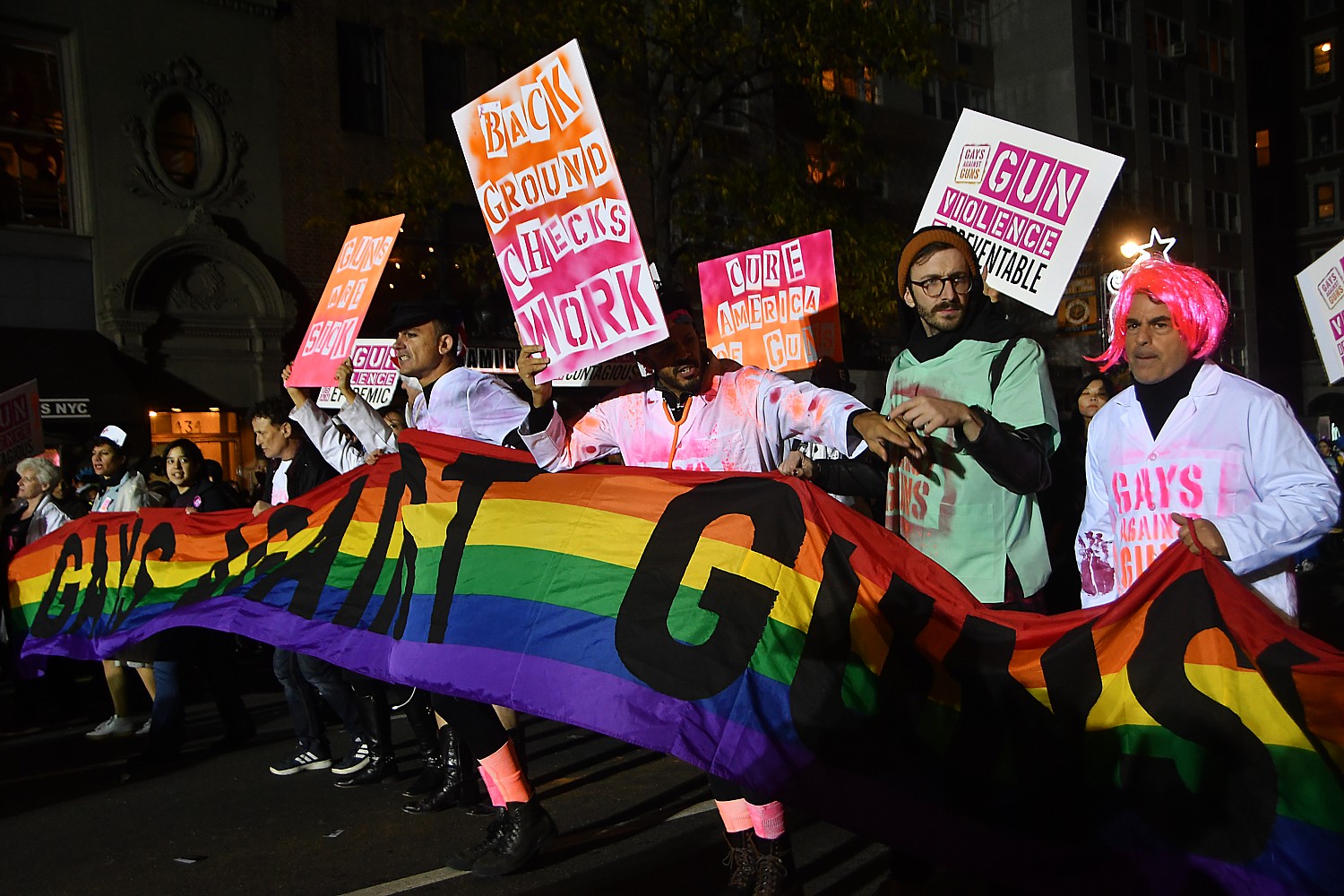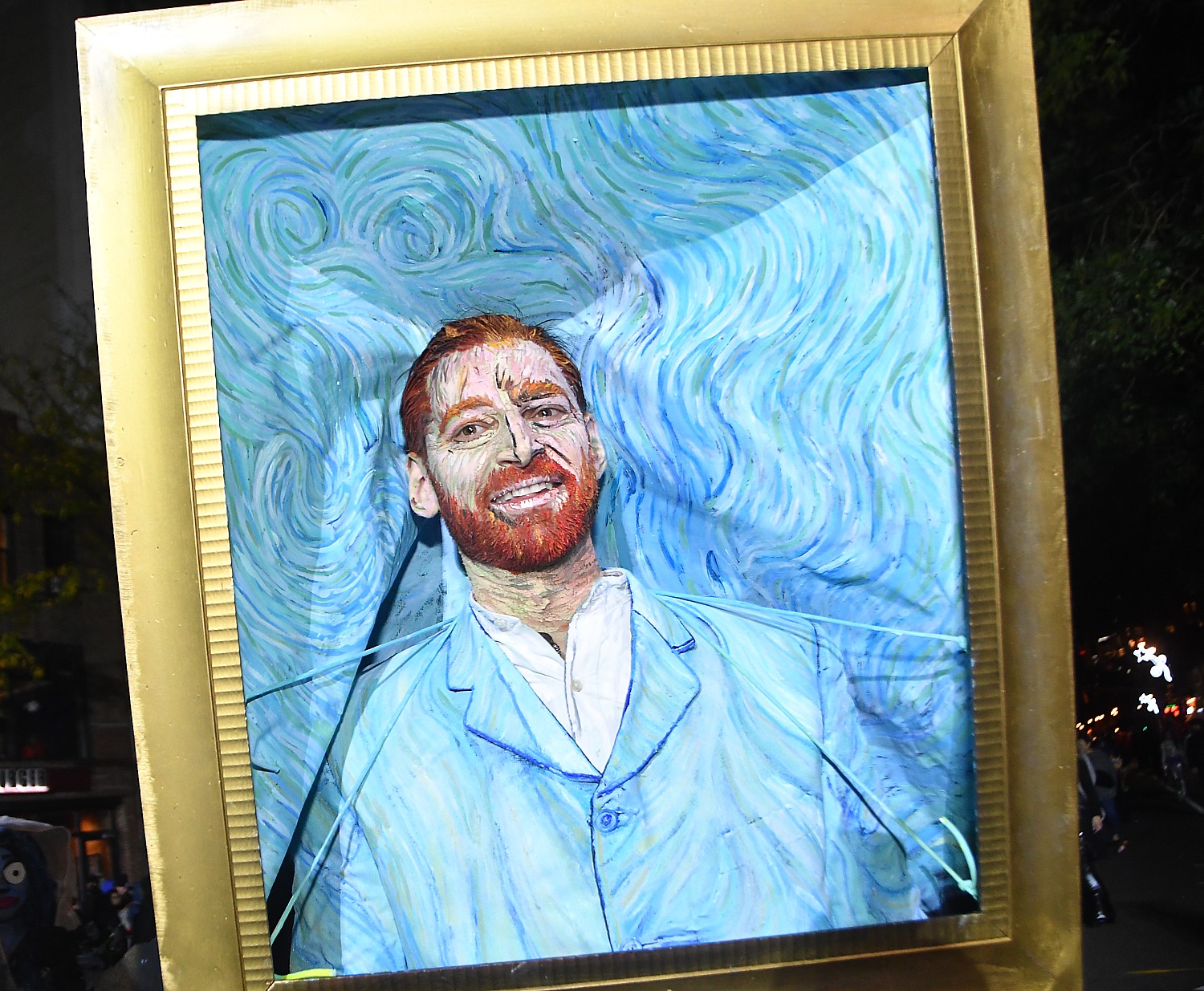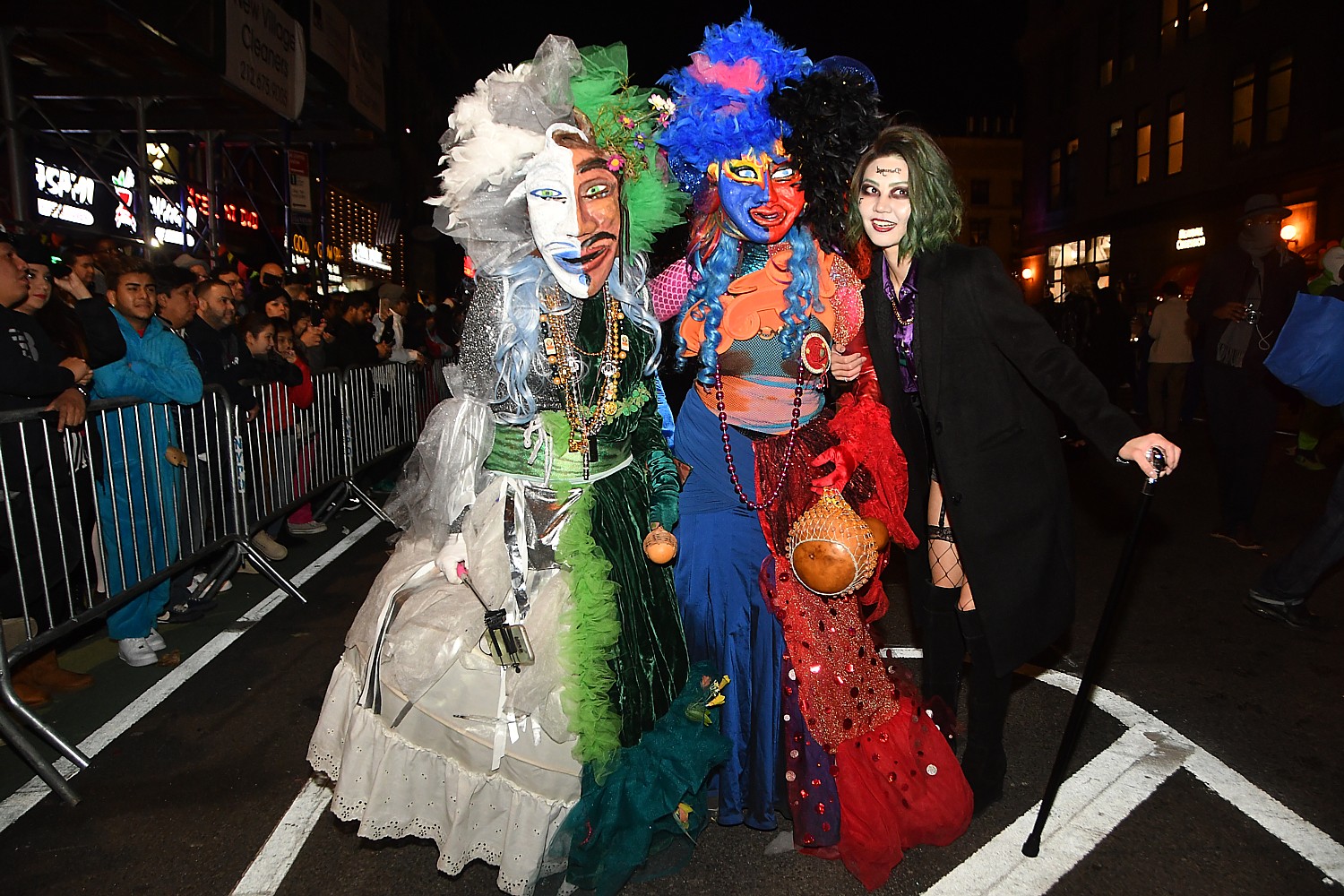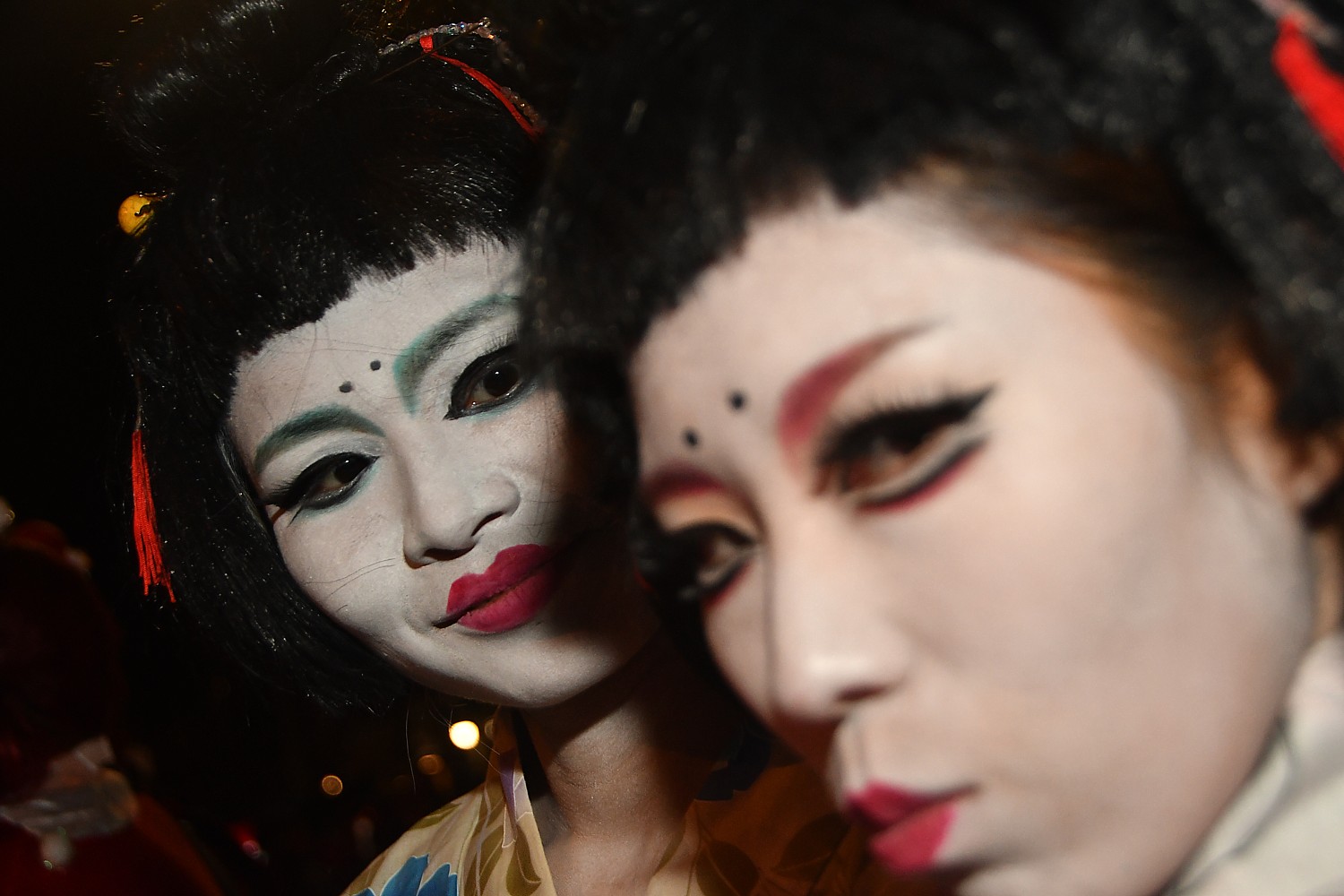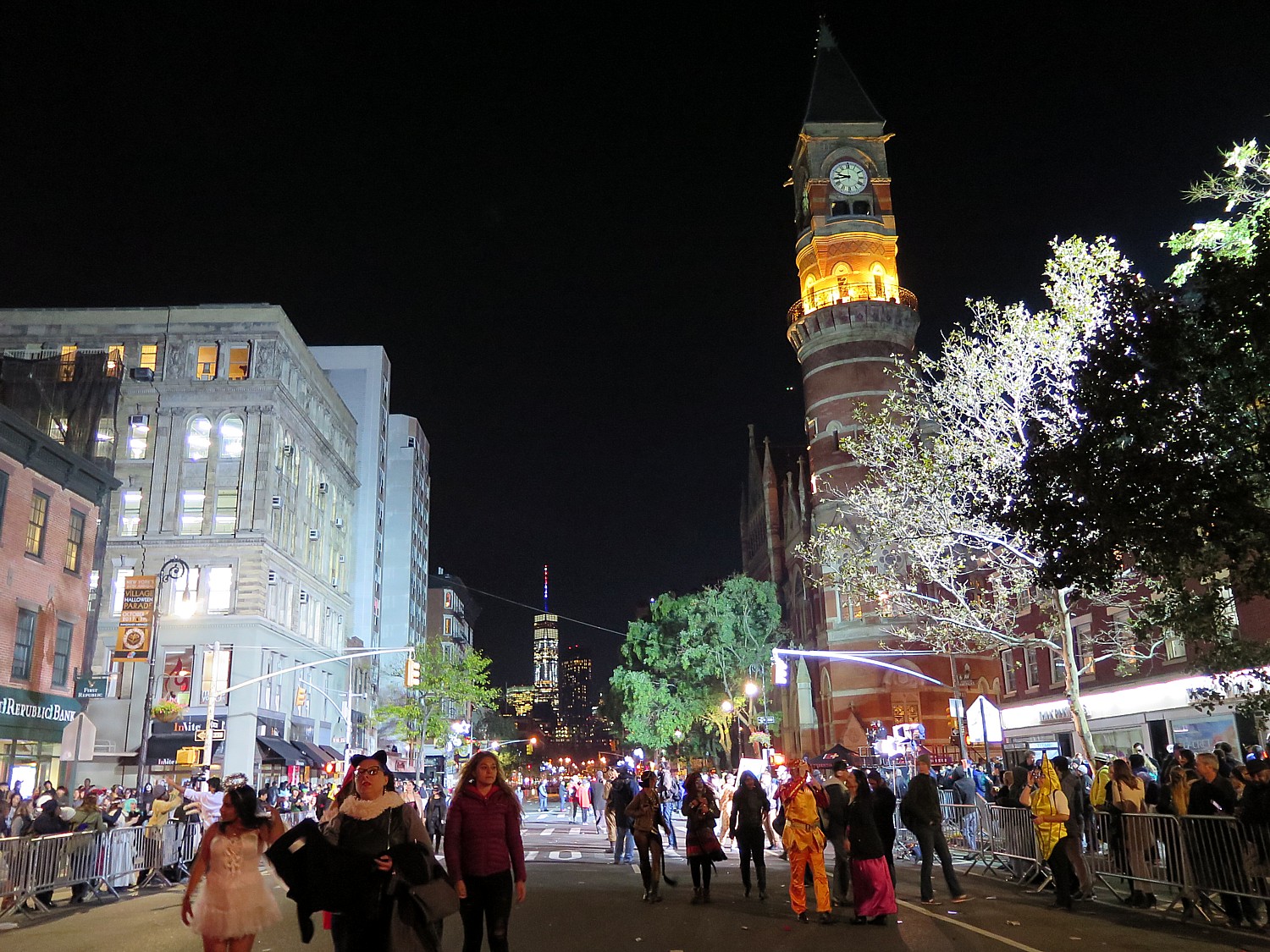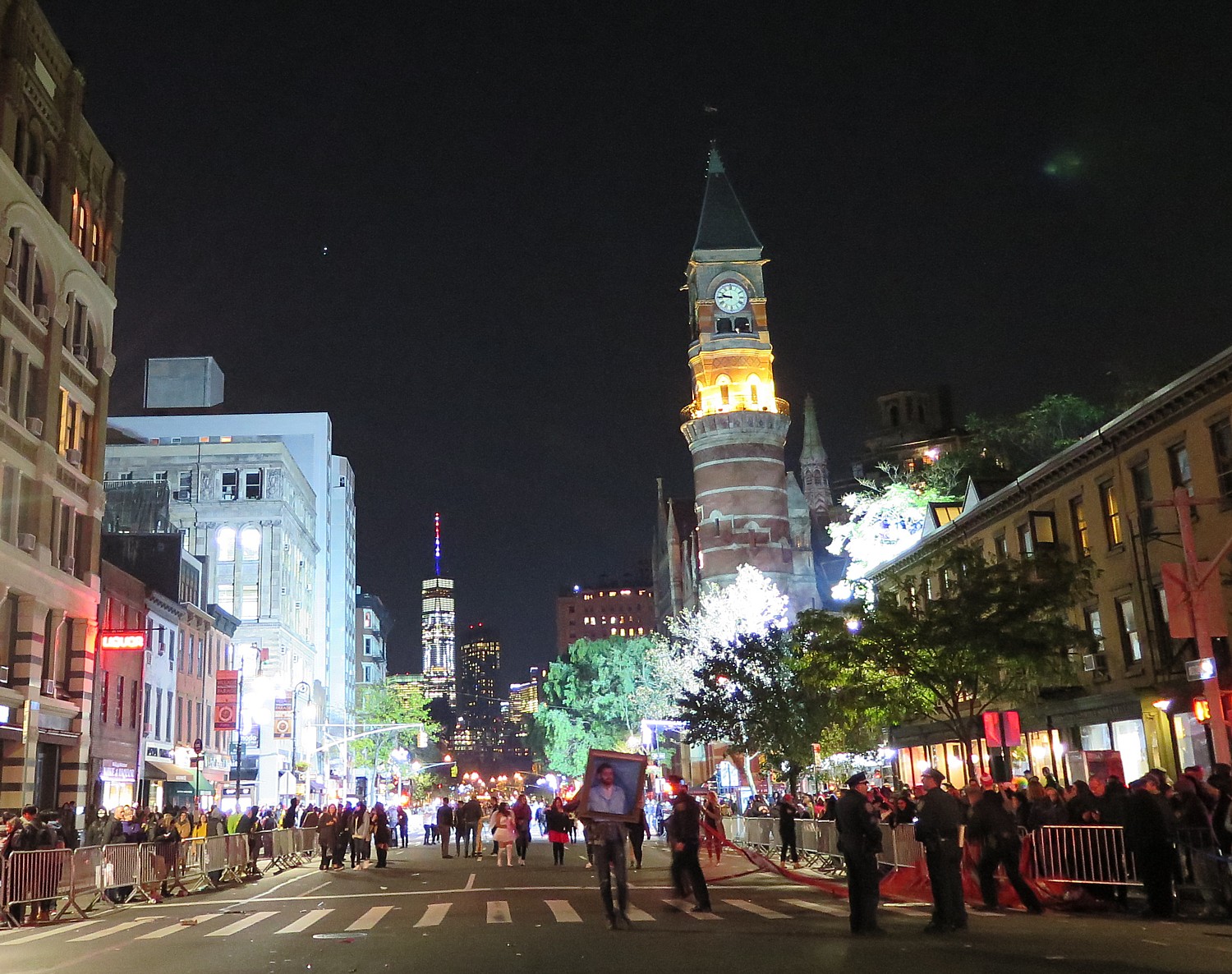 See also:
Village Halloween Parade Goes on Despite Act of Terror, With a Few Messages for Trump
_______________________
© 2017 Travel Features Syndicate, a division of Workstyles, Inc. All rights reserved. Visit goingplacesfarandnear.com,  www.huffingtonpost.com/author/karen-rubin , and travelwritersmagazine.com/TravelFeaturesSyndicate/. Blogging at goingplacesnearandfar.wordpress.com and moralcompasstravel.info. Send comments or questions to [email protected]. Tweet @TravelFeatures. 'Like' us at facebook.com/NewsPhotoFeatures