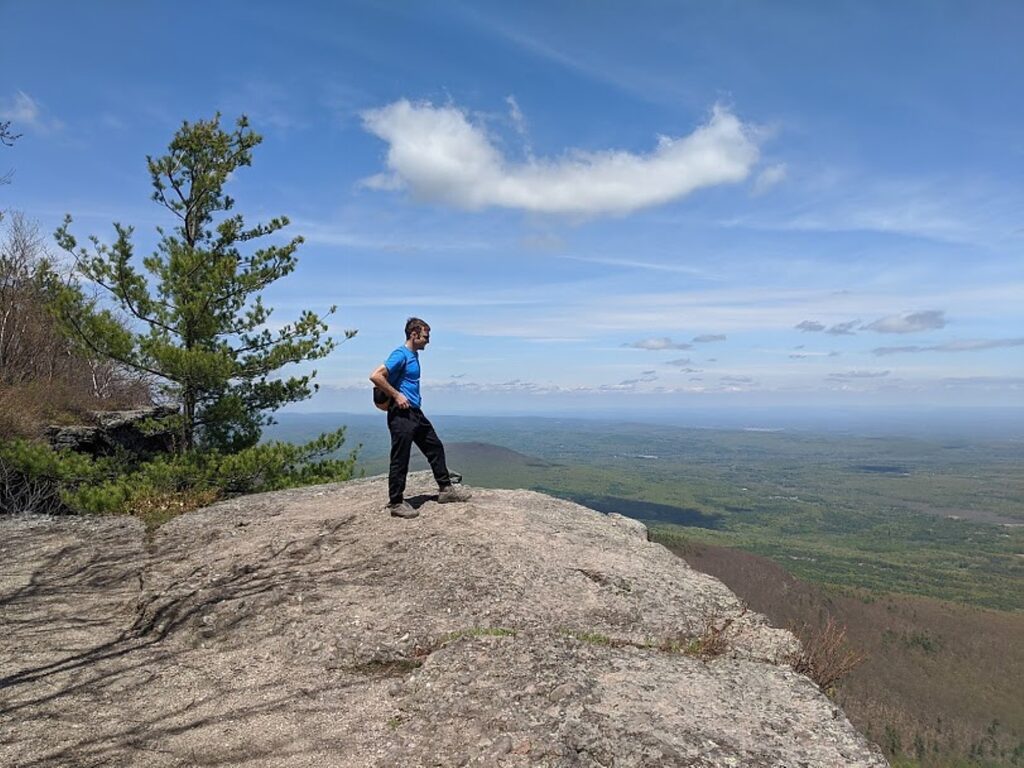 By Karen Rubin
Travel Features Syndicate, goingplacesfarandnear.com
Visiting New York State's parks has been such a respite, a source of revitalization and renewal during this unprecedented public health crisis. Thankfully, they have been officially reopened as New York proceeds with its NY Forward phased plan, as New York has gone (miraculously) from having the highest-rate of COVID-19 infection in the nation to the lowest in just 100 days. That has been managed by methodical, scrupulous implementation of protocols, a "new normal," that include reducing capacity in parking lots and cleaning restrooms, and requiring people to wear face masks when they cannot keep six-feet apart, even when hiking on a trail.
This weekend, I biked at Jones Beach State Park, where the bike path has been extended 3 miles along Ocean Parkway, then biked along the boardwalk which was surprisingly uncrowded and people were observing healthy practices (and there were plenty of monitors, as well as hand-sanitizing stations, and scrupulously cleaned restrooms), then continued the trail along Wantagh Parkway 5 miles to Cedar Creek Park and return – a 20-mile ride that is absolutely exhilarating.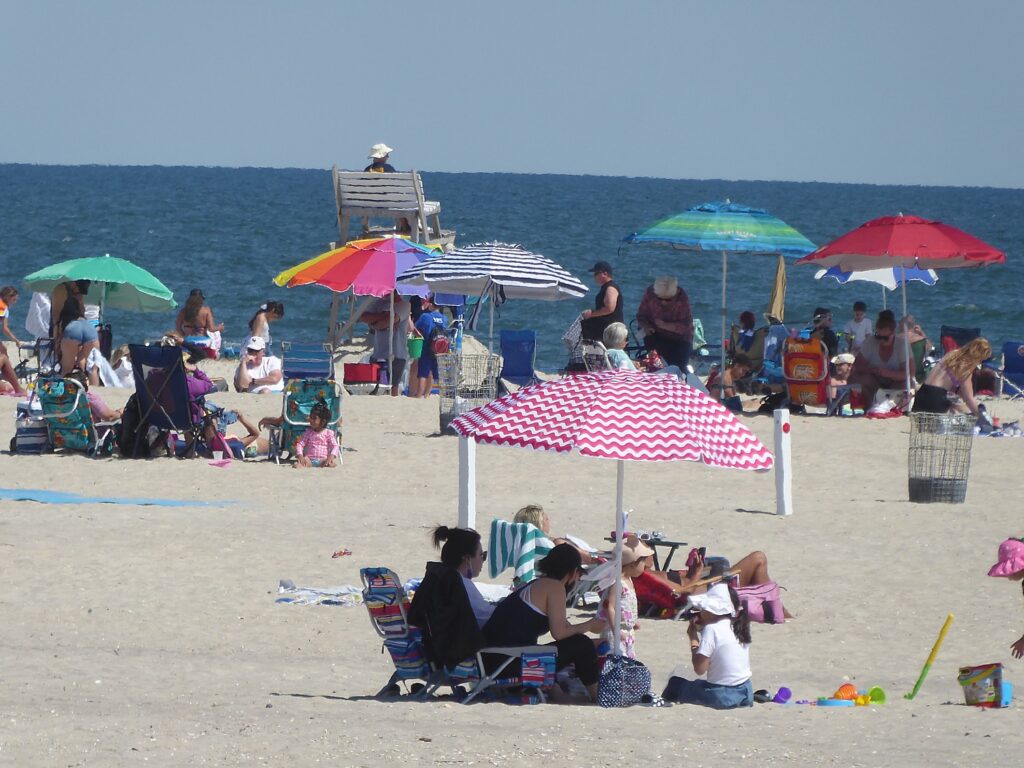 Another weekend, I biked the sensational Bethpage State Park trail. The 6.8-mile trail, which is remarkably treed and natural-looking despite going through a narrow corridor between highway and residential neighborhoods has been nearly doubled in length, to 12.5 miles, from Woodbury Road, into and through Bethpage State Park and Massapequa Park (https://www.dot.ny.gov/bethpagebikeway).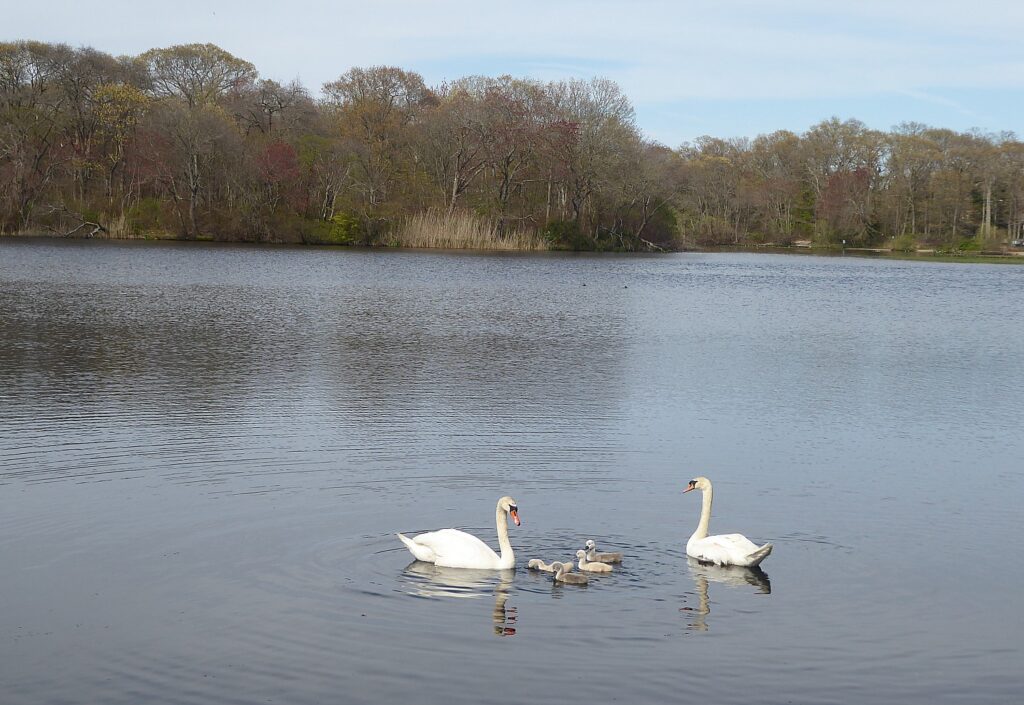 I can't wait to bike the newly opened 3.6 mile bike/walking path along the Governor Mario Cuomo Bridge (former Tappan Zee), which affords views of New York City to the South, Hudson Valley to the north (mariomcuomobridge.ny.gov). Already, the Walkway over the Hudson in Poughkeepsie has become one of the most popular attractions in the state (walkway.org), and this new path is expected to be a boon for local tourism as well.
See: New 3.6 Mile Biking/Walking Path Opens on Mario Cuomo Bridge over Hudson River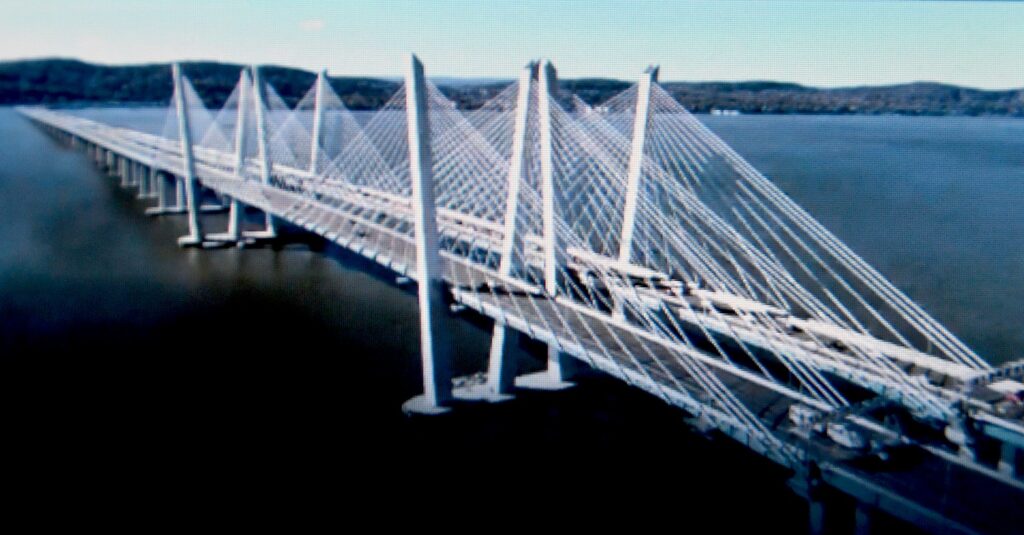 I also discovered how easy it is to hike in the Catskills – within 2 ½ hours drive, to be amid sensational scenes immortalized in the Hudson River Art School paintings (and now on the Hudson River School Art Trail), making it a day trip (the rest stops along the New York Thruway are open and observing COVID-19 protocols). (hudsonriverschool.org)
A centerpiece of the art trail is the North-South Lake Campground, 2 ½ hour drive (but you can now book a campsite), where there are a number of hiking trails that bring you to the scenes depicted in paintings by Thomas Cole and Frederic Edwin Church. My favorite is the Escarpment Trail, which goes along the edge for breathtaking views over the Hudson including Artist's Rock, Sunset Rock, Newman's Ledge, Boulder Rock and North Point, through wilderness with dramatic rock formations, and down Mary's Glen trail, passed the beautiful Ashley Falls. (https://cnyhiking.com/North-SouthLakeCampground.htm)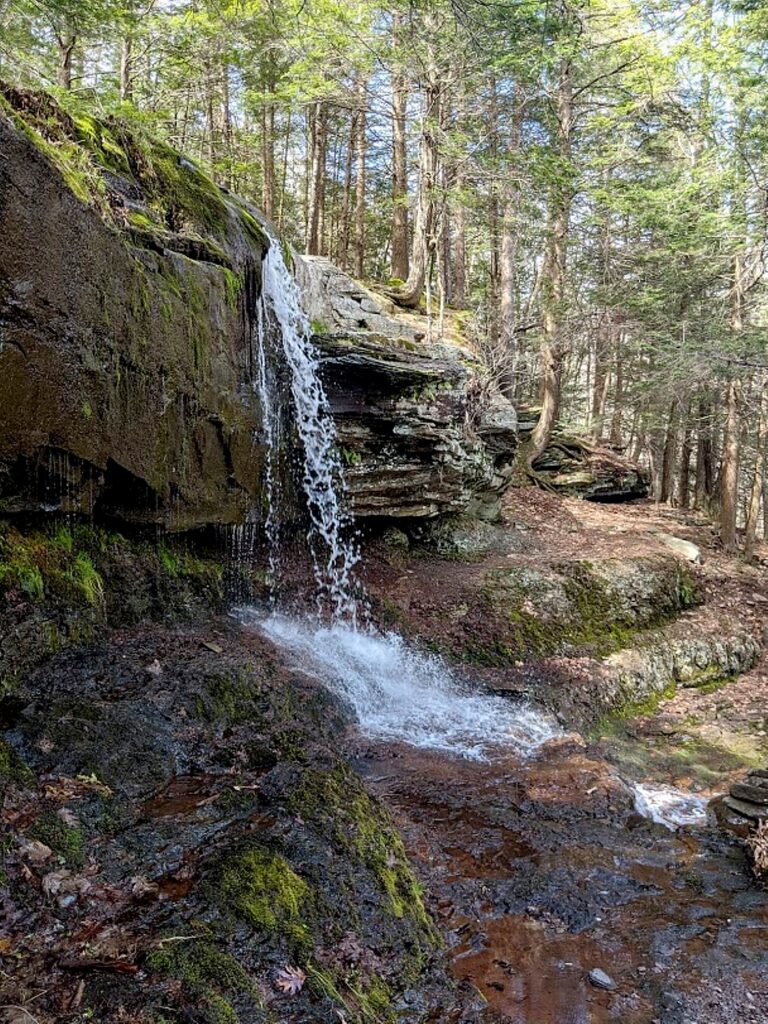 Make it into a real adventure, in order to enjoy all the outdoor amenities of North-South Lake Campground, and make it a camping trip. North-South Lake Campground is the largest state campground in the Catskills, with more than 200 campsites.
NYS Parks Campgrounds Reopen
New York State Office of Parks, Recreation and Historic Preservation (State Parks) has begun accepting new camping reservations for all available sites – including tents, trailers, RVs, cabins, yurts and cottages – for camping stays beginning on June 22. Reservations are expected to fill quickly. Reservations can be made in advance by calling 800-456-CAMP or http://newyorkstateparks.reserveamerica.com. Online reservations are encouraged.
State Park Police and operations staff are patrolling campgrounds to ensure compliance with social distancing and crowd control measures. Anyone who does not adhere to this guidance will be requested to leave the facility, and will not receive a refund.
Upon check-in, campers will be asked a series of screening questions to determine if they may have been in contact with anyone suffering from Covid-19, or if they have any potential symptoms of Covid-19, including fever or respiratory illness. People who may be at risk will not be permitted to camp.
Campground density reduction and social distancing measures will be in effect, including:
No walk-up reservations will be allowed.
Each congregate restroom facility will be opened and cleaned per DOH protocols.
Rest rooms and shower buildings may have reduced capacity and may be closed periodically for cleaning.
Campground gatherings will be limited to immediate household members only.
All campground events and programs are suspended.
Park Social Distancing Ambassadors will monitor campgrounds, picnic areas, beachfronts, lawns, boardwalks and other areas to ensure park guidelines are being met.
COVID related signage has been installed throughout the park system.
For a listing of campgrounds operated by the Office of Parks, Recreation and Historic Preservation, visit https://parks.ny.gov/camping/. Campgrounds in the Adirondack and Catskill Parks overseen by the Department of Environmental Conservation operate on a different schedule.
If you are closed out, you can look to some of the private campgrounds, such as Kampgrounds of America (koa.com).
Beaches and day-use areas
In alignment with NY Forward, State Park beaches, day-use areas and historic sites are charging the normal entrance fee of $6-$10 as regions reach phase 2 of reopening. For information, visit: https://forward.ny.gov/.
The 2020 Season Empire Pass for unlimited day-use entry costing $80, is a wallet-sized card that can be shared within a household and not assigned to a specific vehicle ( https://parks.ny.gov/admission/empire-passport/default.aspx)
For guidance on visiting New York State Parks during the Covid-19 public health crisis, visit: https://parks.ny.gov/covid19/
NY Parks 2020 Plan
New York is spending $2.9 million to improve new or existing trails and playgrounds in state parks across the state in the next phase of the NY Parks 2020 Plan. The plan is a multi-year commitment to leverage a broad range of private and public funding to invest approximately $900 million in State Park improvements. Under the initiative, Governor Andrew Cuomo has set a goal of modernizing 100 playgrounds, replacing outdated equipment with modern, code-compliant facilities, improving access for people with disabilities, and creating specific areas for older and younger age groups.
"We are continuing to invest in every corner of the state to ensure that New Yorkers have access to nearby family-friendly, top-notch facilities, with modern playgrounds and expanded or improved opportunities for hiking and outdoor recreation," Governor Andrew Cuomo said. "Our State Parks serve as community anchors as well as economic engines for families and business across New York, and this is why we have made their enhancement a top priority."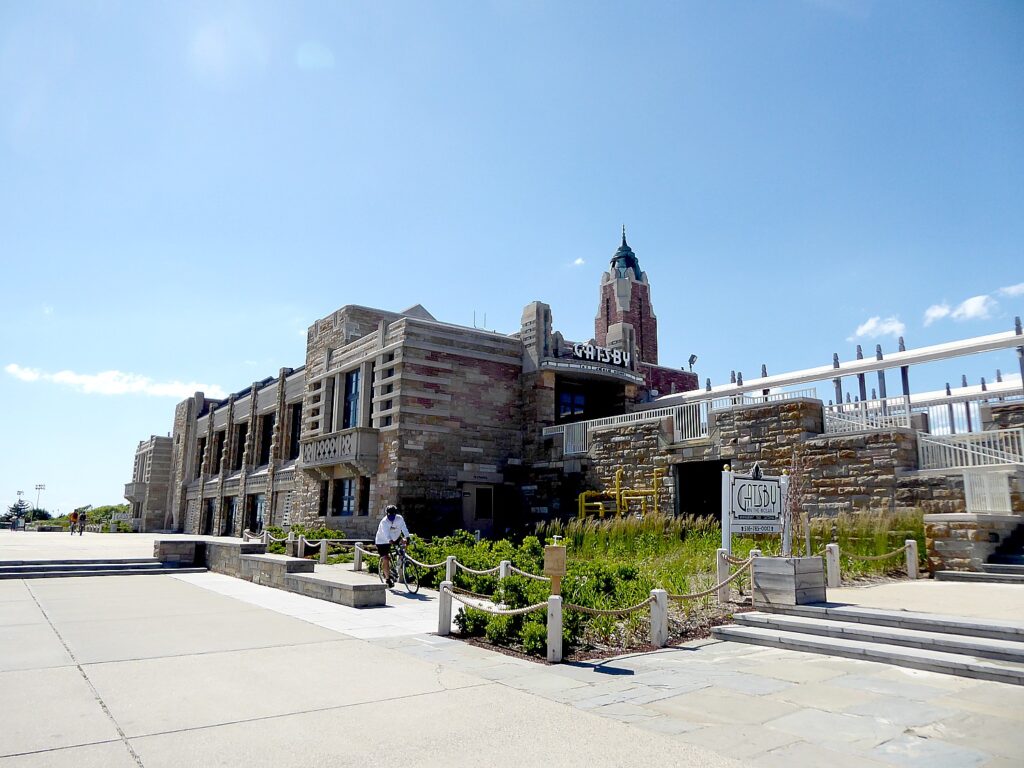 Projects funded include:
Capital Region
Saratoga Spa State Park ($50,000) – Rehabilitation of stone dust paths.
Moreau Lake State Park ($20,000) – Design work started for a new gravel parking area at the Sherman Island boat launch.
Materials purchased ($5,000) for creation of new trail signs at the regional sign shop for all parks in the region.
Central New York
Fillmore Glen State Park ($60,000) – Completion of a new 80-foot bridge, rehabilitation of box steps and stone steps, and regrading of a mile of the North Rim Trail.
Chittenango Falls State Park (69,000) – Renovation of existing playground.
Finger Lakes
Chimney Bluffs State Park ($50,000) – Construction starting on a new 400-foot boardwalk and trail relocation, with completion expected in spring 2020.
Genesee Valley Greenway State Park ($50,000) – New drainage culverts are being added to improve the 90-mile former canal towpath and railway bed in Monroe, Livingston, Wyoming, Allegany and Cattaraugus counties. In September, Governor Andrew Cuomo announced $6.4 million in grants from the Ralph C. Wilson, Jr. Foundation, in addition to $4 million in state funding, to support ongoing improvements to the Genesee Valley Greenway State Park and the Niagara Shoreline Trail in Western New York.
Long Island
Hallock State Park Preserve ($17,000) – A new .75-mile birding trail loop added from the upper parking lot through Harbor Hill moraine and rare clay hoodoos (a type of rock tower formation) along the north shore of Long Island Sound.
Mid-Hudson Region
Taconic State Park ($158,000) – Expansion of playground to include equipment for younger children and a bear theme.
Lake Taghkanic ($245,000) – Expansion of West Beach playground to include new fish theme, along with increased shade structures and an ADA-compliant pedestrian trail to the beach.
Mills Norrie State Park ($405,000) – Bids opened for new woodland-themed playground, with construction to start next spring for summer completion.
Fahnestock State Park ($325,000) – Design work started for a new bird-themed playground at Canopus Lake, with completion estimated in 2020 or 2021.
Trail signage replacement ($75,000) throughout region, with work expected to be done by spring 2020.
Hudson Highlands State Park Preserve – New interpretive panels will be added to the Constitution Marsh Bird Conservation Area, with work expected to be done by spring 2020.
North Country
Wellesley Island State Park ($10,000) – Construction of new boardwalks at the Minna Anthony Common Nature Center.
Robert G. Wehle State Park ($50,000) – Construction of a new playground shaped like a dog's paw, to underscore Wehle's history as a breeder of champion bird hunting dogs.
Higley Flow State Park ($50,000) – Construction of a second playground closer to the campgrounds.
New York City
Clay Pit Ponds Park Preserve ($15,000) – Trails have been improved at the 265-acre nature preserve at the southwest shore of Staten Island.
Southern Tier
Buttermilk Falls State Park ($30,000) – Work begun on new 56-foot bridge at Scott's Dam connecting the main parking lot to the Bear Trail, with completion expected in spring 2020.
Taughhannock Falls State Park ($10,000) – Construction completed of new box steps and stone steps on the South Rim Trail.
Chenango Valley State Park ($282,000) – Playground near beach area improved with upgraded equipment. Clearing work has started on the Chenango Lake Trail, with planning begun for a new ADA-compliant parking area near the trailhead, a new Oak Island bridge and a mountain bikes skills course.
Oquaga Creek State Park ($75,500) – Construction of new play area.
Western New York
Allegany State Park ($130,000) – Rehabilitation complete on the 25-mile Art Roscoe Cross-Country Ski and Mountain Bike Area, with work expected to be complete by October. Work is complete on refurbishing the Lonkto Hollow Trail and culvert replacement. Replace culverts, with work expected to be done by October 2019. Refurbish the Stoney Trail and replace culverts, with work expected to be done in summer 2020.
Midway State Park ($300,000) – Construction this winter for a new train-themed playground reflecting the park's origination as a 19th century "trolley park," with work expected to be done for the 2020 operating season.
Letchworth State Park ($300,000) – Design work underway for new Nature Center playground, with construction start anticipated for April 2020.
Statewide
Backcountry Trails Program ($170,000) – Sterling Forest State Park: Repairs to existing trails, and construction of new Doris Duke Trail and seven-mile Red Back multi-use loop; Hudson Highlands State Park Preserve: Restoration and surfacing improvements to highly-used trails.
State Parks oversees more than 250 parks, historic sites, recreational trails, golf courses, boat launches and more, which were visited by a record 74 million people last year. For more information on any of these recreation areas, call 518-474-0456 or visit www.parks.ny.gov.
______________________
© 2020 Travel Features Syndicate, a division of Workstyles, Inc. All rights reserved. Visit goingplacesfarandnear.com, www.huffingtonpost.com/author/karen-rubin, and travelwritersmagazine.com/TravelFeaturesSyndicate/. Blogging at goingplacesnearandfar.wordpress.com and moralcompasstravel.info. Send comments or questions to [email protected] Tweet @TravelFeatures. 'Like' us at facebook.com/NewsPhotoFeatures