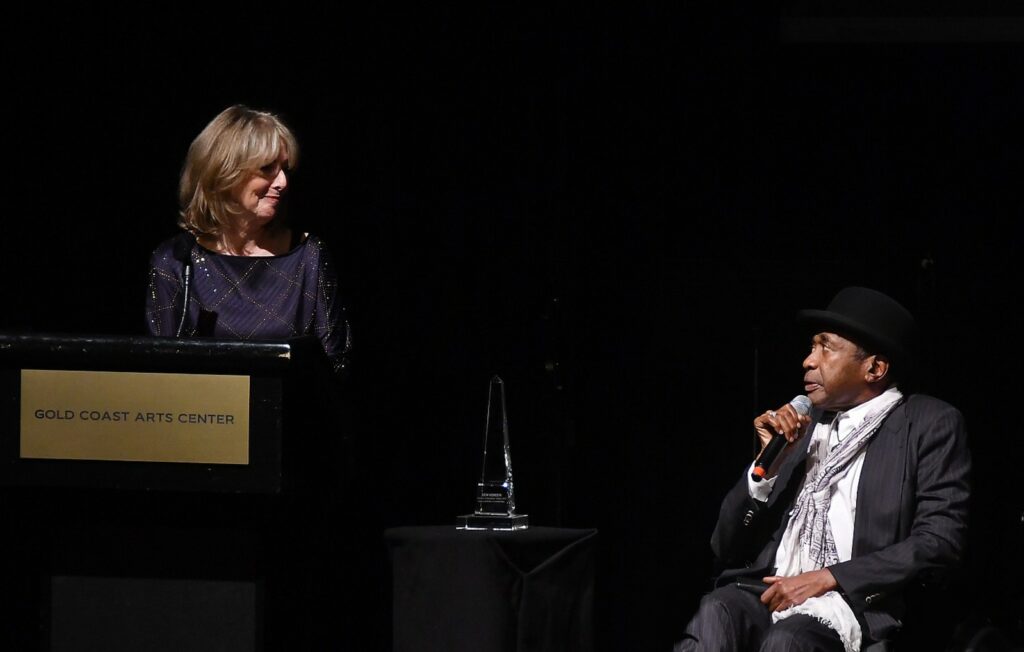 by Karen Rubin, Travel Features Syndicate, goingplacesfarandnear.com
Actor, entertainer Ben Vereen, honored with a Lifetime Achievement Award by the Gold Coast Arts Center, Long Island, at the opening of its 9th Annual Gold Coast International Film Festival, Nov. 4, 2019, brings a spiritual message to the arts which explains why he has been such a strong advocate for arts education, mentor and humanitarian.
"If you would ask, 'Why is life so important to you?' I would say, 'In the beginning God created.' It's not 'in the beginning God manufactured'. We are living, walking, talking art pieces of the One who created us. Our job is not just performing arts, but one aspect of life itself. Life is an art piece for everybody to see. We're supposed to care for each other, love each other, show the wonders of creation – this building, these seats – didn't just come here, they came from thought. A thought and we bring forth that which is manifested.
"Arts have saved people throughout the centuries. Art has calmed people from war. Art is here to embrace our lives. We are healed through the arts."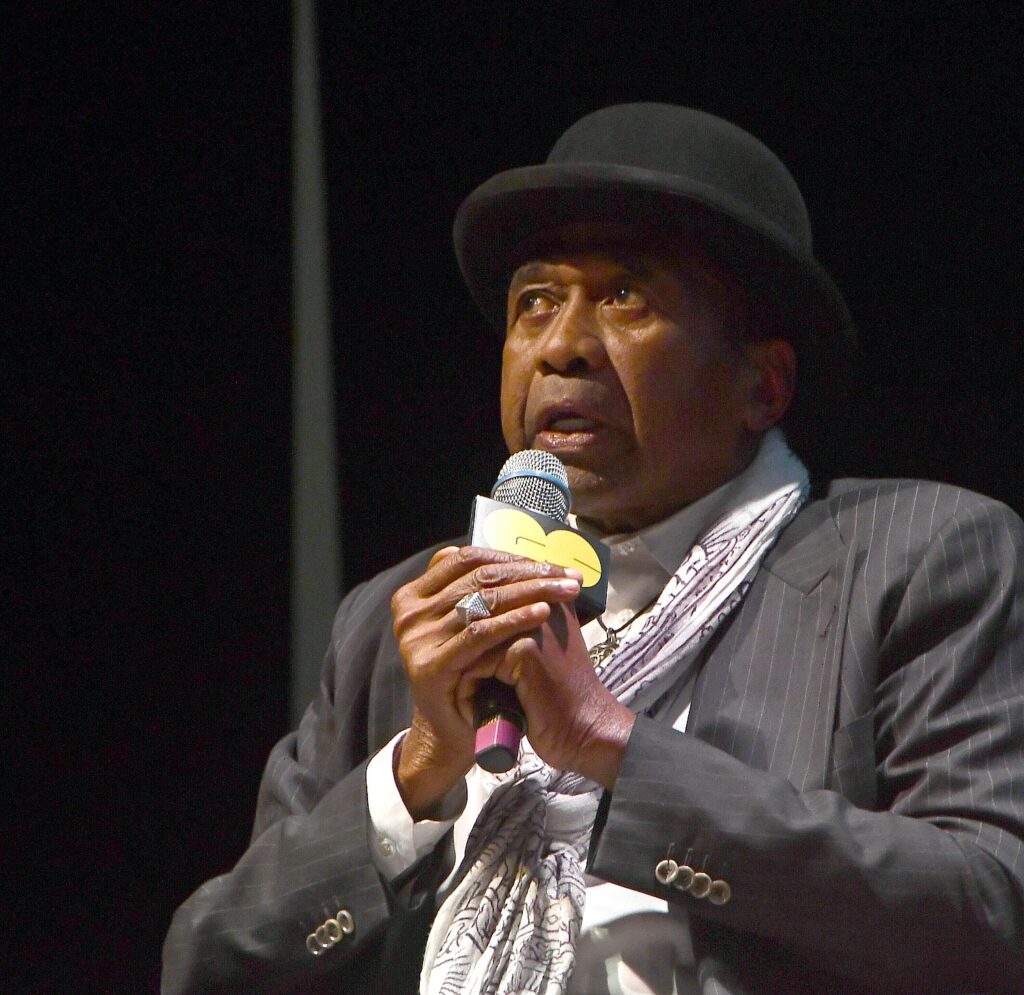 Vereen tells the audience which included the young people from Uniondale High School who performed in their nationally acclaimed choir, Rhythm of the Knight, "Go play in hospitals. When someone would come to do art, music, singing, the vibration in building is higher. It's important we support – we call it the arts- what it really is is 'Let's support life,'" he said to applause.
"The arts. Change the name to life – arts of life, the teaching part of life, the engineering part of life is all art.
If we give our children arts from the beginning, they will be better at school."
And what do you tell a young person about pursuing a career in arts? Dilla asked. "Know thyself, study you, who you are, you are that art you would bring forth. Be conscious of who you are. It's okay to take baby steps, eventually you will get you there. Don't take rejection as a 'no' to your life – your life isn't over, just a steppingstone to your higher self. Keep stepping up.
"We need you. Your form of art may not be on stage, it may be going to government. Your art might not be an interviewer like Frank Dilella, it might be to head a country and make the world a better place for everybody. Know thyself and to thine own self be true."
Vereen offered insights into his life in a conversation with Frank DiLella, Emmy Award winning host of On Stage on Spectrum News NY1.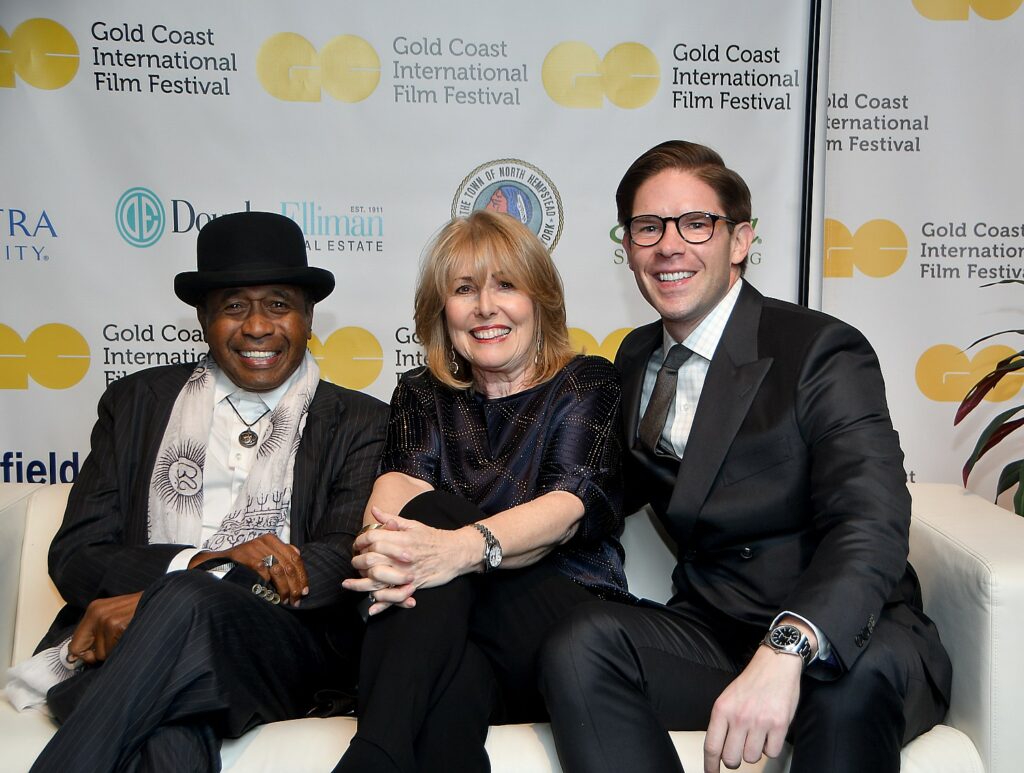 Vereen was honored for his epic performances that have been woven into the fabric of the nation's artistic legacy – first coming to worldwide attention as Chicken George in the ground-breaking television series, Roots for which he won an Emmy nomination in 1977. He won a Tony Award as well as the Drama Desk Award for Best Actor in A Musical in 1973 for Pippin; and starred in Jesus Christ Superstar, Fosse, Hair, Jelly's Last Jam, Chicago, I'm Not Rappaport and Wicked; and films including Sweet Charity and All that Jazz.
Vereen's recent projects include the TV series Bull and Magnum PI, FOX's Star, produced by Lee Daniels, Sneaky Pete with Bryan Cranston, Rocky Horror Picture Show, Time Out of Mind with Richard Gere, and Top Five with Chris Rock. He is currently working on his new Broadway musical, Reflections, written by Joe Calarco, to be directed by Tony nominee Josh Bergasse with music by Stephen Schwartz.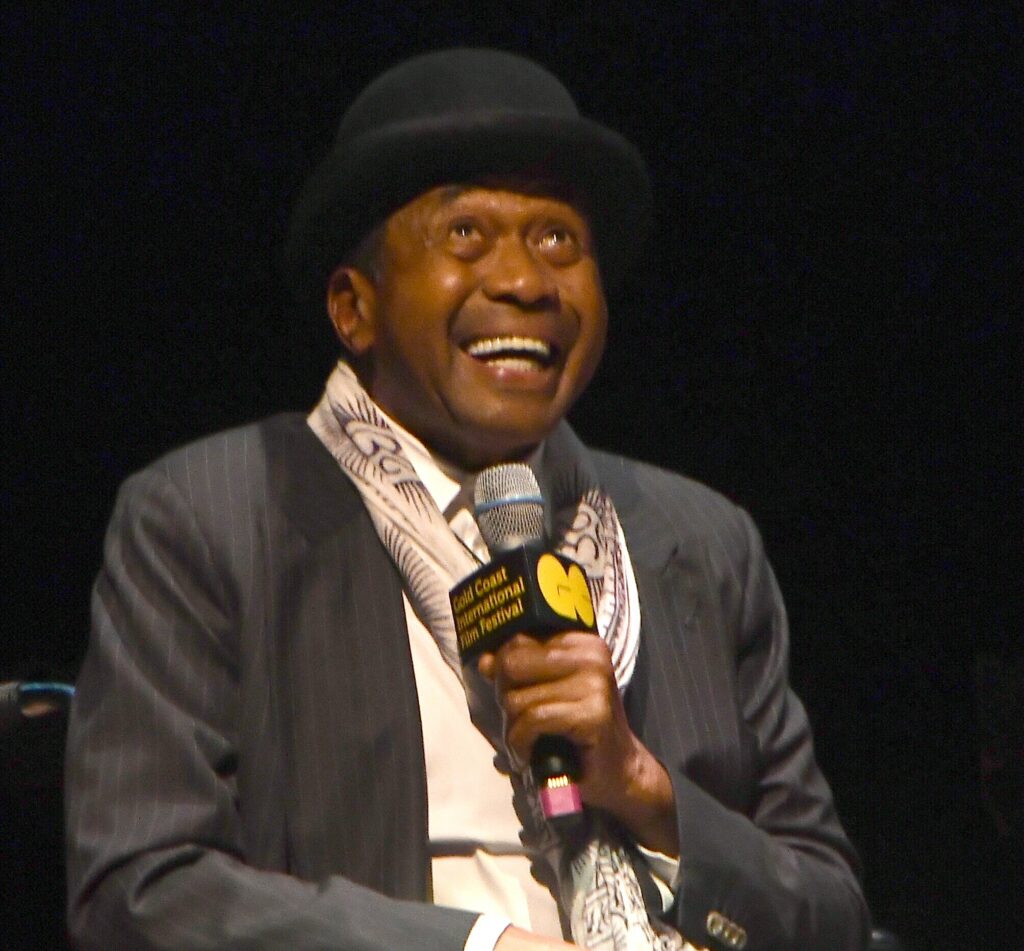 Vereen is heralded for promoting the talents and careers of young people – through education and access to the arts – wherever he gives concerts he holds master classes and in past concerts has provided the opportunity for a talented newcomer to make their debut on stage with him – and for his humanitarian work for which he has received numerous awards including Israel's Cultural and Humanitarian Award, three NAACP Image Awards, Eleanor Roosevelt Humanitarian Award and a Victory Award.
In 2016, he signed with Americans for the Arts, the largest advocacy group of Arts in America and has spoken before Congress defending funding for the National endowment for the Arts.
Ben Vereen spoke of his career and his calling in a conversation with Frank Dilella:
Asked about how he got started in show business, a boy of modest means from Brooklyn, he said, "This career chose me.
"This career was handed to me. In my community in Brooklyn going to the High School of Performing Arts was like being a prodigal son. It is hard to say when I chose this, because it chose me. I would never have left Brooklyn except for performing arts school – –known as the Fame School.
Apparently he got into trouble, because he was placed in a so-called "three-digit school".
"I was placed in class with Mr. Hill, the director of theater. I was with guys named Killer, Shank Diablo. Mr. Hill said he wanted me to do King and I. I went to the Brooklyn Academy of Music – they had an all-African American company – 100 musicians – and did King and I. That was it – that was the bug.
Vereen attended the High School of Performing Arts from the age of 14 – where he studied dancing with stellar choreographers Martha Graham, George Balanchine and Jerome Robbins.
He was 18 years old when he made his New York stage debut off-off-Broadway in The Prodigal Son at the Greenwich Mews Theater. The following year he was in Las Vegas performing in Bob Fosse's production of Sweet Charity.
He describes the audition for Sweet Charity."Every dancer was on stage to audition – Bob Fosse was the coolest, he moved so smooth. He did the combination, smoked cigarettes, the ashes wouldn't fall. He made the cut of dancers. Then it was time to sing. I had never seen a Broadway show." He had nothing prepared but mimicked another and got the part anyway, going on to tour with the production from 1967-68.
He made his Broadway debut in original production of Hair. "It was a groundbreaking show, it made history."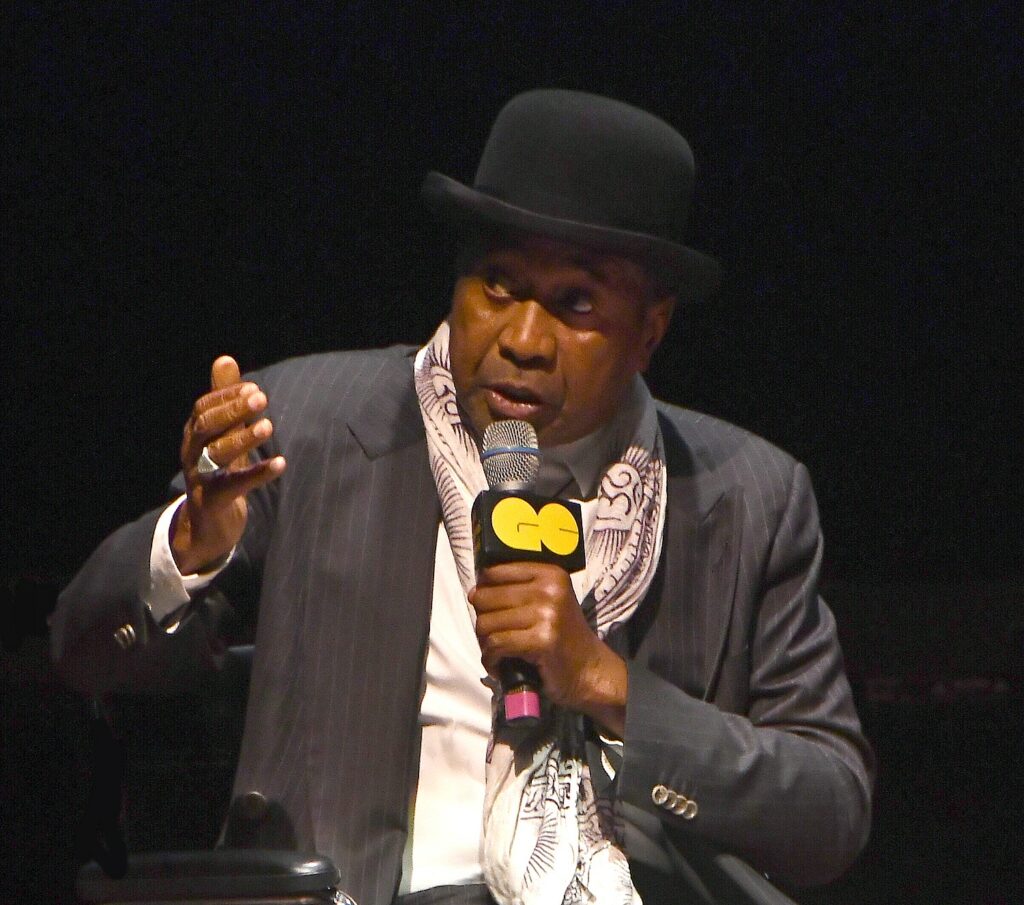 A real breakthrough was meeting Sammy Davis Jr. He reflected how important an influence Sammy Davis Jr. was to him. "Sammy was the first African American that I watched on tv. My father loved tv. One night Sammy was on the Ed Sullivan show.
Sammy saw Vereen at an audition. "I had attitude – Sammy Davis Jr saw it. He invited me to have dinner and hired me for Golden Boy. That's where it began. I followed him, wanted to be like him, dress like him, the coolest cat. He loved everybody. People don't give Sammy enough credit – he wasn't just a song and dance man, but a great humanitarian. He died penniless because gave all his money to everybody."
Davis took him on tour of Golden Boy to London when he was 25. That's when he discovered he was adopted by James and Pauline Vereen, when he applied for a passport.
Vereen went on to be cast opposite Sammy Davis Jr. in the film version of Sweet Charity, and then as Davis' understudy in Golden Boy in England.
His life changed – and nearly ended – on one fateful day in 1992 when he had three accidents the same day that put him in an ICU for 42 days when doctors thought he might never walk again.
"I don't remember being hit by a car. The interesting thing about the spirit which inhabits this body, it decides to take a break, 'but I'll be back'. All I remember – Pamela [Cooper, his manager] told me this – I was driving and hit a tree, which damaged an artery in my brain. I was walking home, got a stroke, and was hit by an SUV. Amazingly, it was somebody I knew – David Foster, who I had met in Canada, a famous songwriter who wrote for Whitney Huston, Celine Dion, who had said, "We should get together.' He could have left me and I wouldn't be sitting here today but he stayed; he called 911, cradled me, waited for paramedics. They flew me to the hospital ICU. They told me I had a broken my left leg, suffered a stroke on right side, took out my spleen, I had an apparatus attached to my head, and a trach. The last thing I remember was getting into my car."
"[In my mind I am thinking] what happened, why am I here? I can't talk. All these things are going through your mind – this can't be happening, I have show on Saturday.
"They told me it will be at least three years if you'll ever walk again. At that point, I had just met a wonderful woman, Rev. Doctor Johnnie Coleman in Chicago [known as the "First Lady of the New Thought Christian Community] who taught metaphysics and would say, 'Whenever you have something negative coming at you, learn this mantra, Cancel. That's only man's perception. Cancel."
Meanwhile, he reflected, people crowded the hospital lobby praying for him. "There were letters, boxes of letters come in. Looking at boxes, thinking were bills, but they were from you [the fans]."
"[The doctors were saying] 'We think you should think about another occupation.' So when they sent in an occupational therapist, I thought they were to get me a new occupation instead of teaching me fine motor skills. Cancel, Cancel – I couldn't talk.
"I said to myself if I can't walk again, Lord, whatever you want me to do I'll do… I had to show up – I couldn't just lay there and ask God to heal me. I got to show up."
"The thing about prayer, how it works – the doctor instinctively knew where to cut- spirit is always working in our favor. Steven Hawkins became my hero – if you can do that with Steven Hawkins, here I am."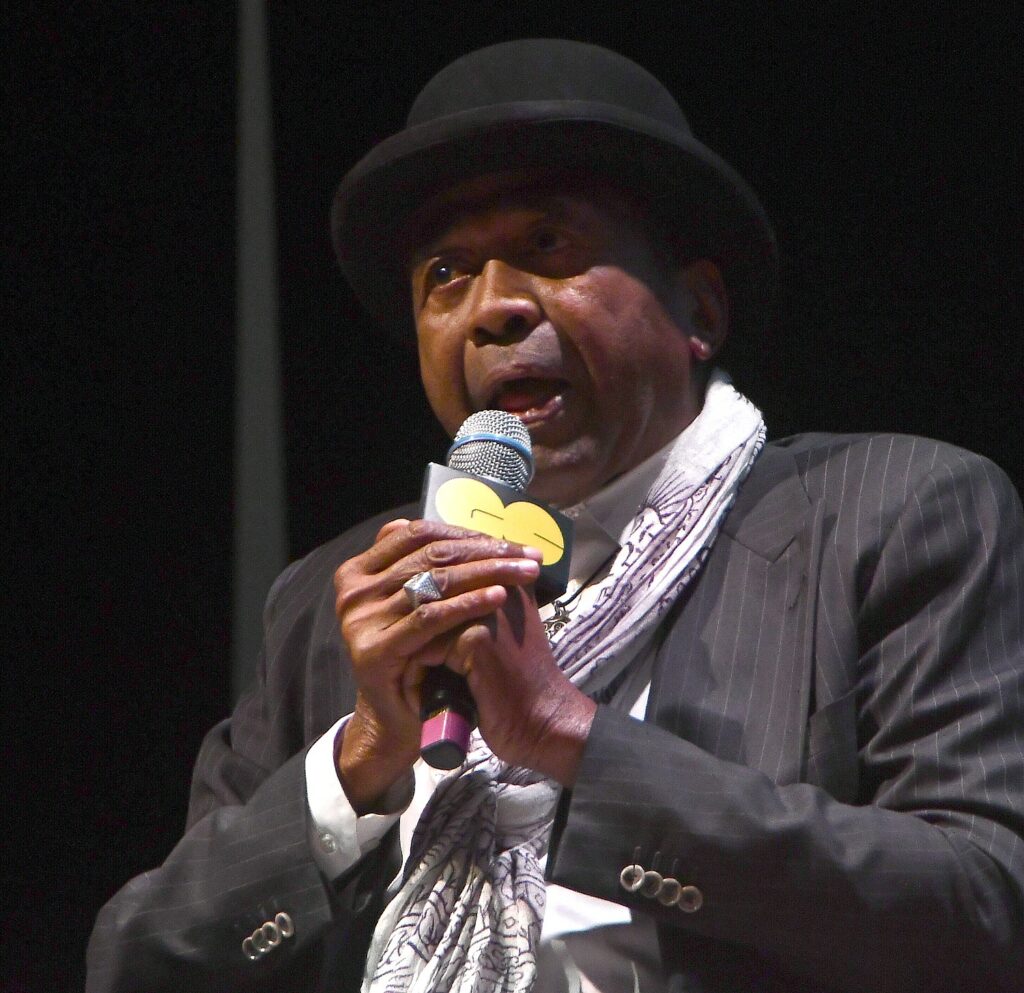 At the rehabilitation center in Kessler, NJ, he recalls, "There was a young man who had been shot named Michael Jackson, an orderly called Juice because he delivered the juice but his real name was Glen Miller, a therapist named Jerry Lewis.
"You don't have the luxury of a negative thought. But I did what no one thought I could do, get back on Broadway."
He was told there would be a part for him in Jelly's Last Jam if he could be ready.
The therapists from Kessler went to show, and said, "We can do this, and a few months later, I walked on stage in Jelly's Last Jam.
"Hear what that story is really about: the inner spirit is stronger than our physical human understanding of who we are. The idea, called surrender, take me as I am, I will go."
Asked what he considers the highlight of his career, he reflects back to Roots.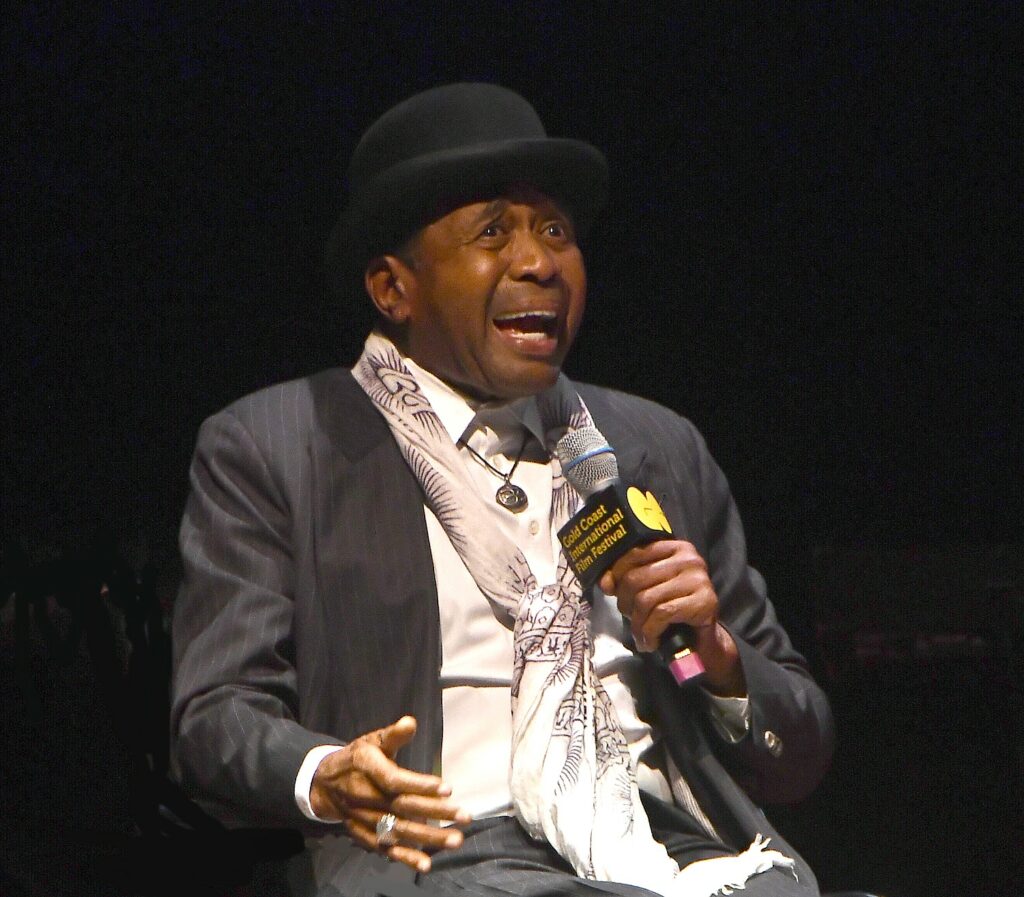 "I heard about a show, Roots. Every African American in the world wanted to be a part of that. I go back to the same agent who said Pippin won't make it and told him ABC was brave enough to put on show, Roots and I wanted to be a part. 'Be real,' he said. 'They're looking for actors. You're song and dance man. So I went to Chicago –I was introducing Sister Sledge – then went to Savannah,Georgia. I did a character Bert Williams – African Americans in show business had to wear blackface and Williams made it art form. I did a tribute to him. [Roots' producer] Stan Margulies knocked on my door and said he loved the show. 'We're shooting Roots for ABC, I want you to be my Chicken George.' I fired my agent and off to Hollywood I went."
In being awarded a Lifetime Achievement Award from the Gold Coast Arts Center, Ben Vereen is in good company. Previous honorees and special guests of the Gold Coast International Film Festival include film industry VIPs Francis Ford Coppola, Hugh Grant, Robert Wagner, Jill St. John, Baz Luhrmann, Brian Dennehy, Paul Sorvino, Ed Burns, Bruce Dern, Isabella Rossellini, Lou Diamond Phillips, Morgan Spurlock, Eli Wallach, Gabriel Byrne, Jacques Pepin, Bill Plympton, Phil Donahue, Phylicia Rashaad, Joan Allen, Jay McInerney and Michael Cuesta, as well as composer Morton Gould, artists James Rosenquist, Oleg Cassini, Edwina SandysandBob Gruen, comedian Susie Essman, Broadway stars Kelli O'Hara, Melissa Errico andSavion Glover, and 4-time Oscar winner for production and costume design Catherine Martin.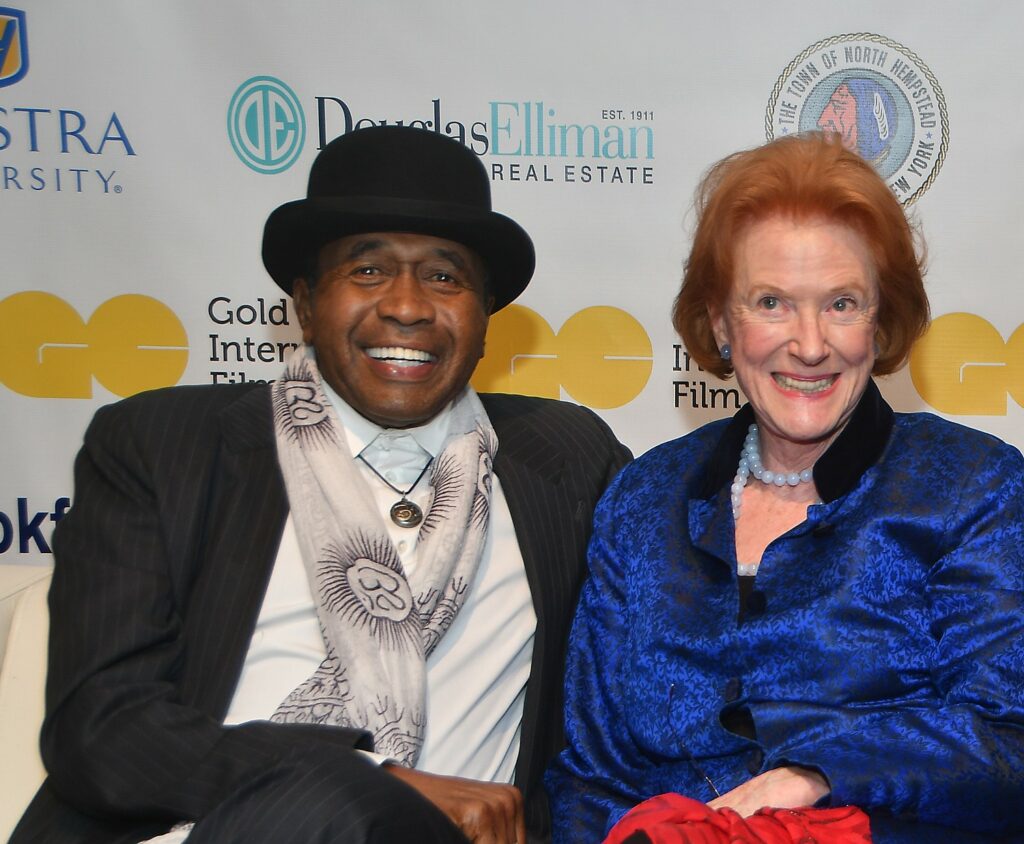 The 9th annual Gold Coast International Film Festival taking place From November 4-13, 2019, presents more than 80 feature-length and short films in venues throughout North Hempstead, Long Island and an opportunity to
This year's highlights include The Two Popes, starring Anthony Hopkins and Jonathan Pryce; which will be the Festival's Closing Night Spotlight Film. Other films of note this year include Marriage Story, starring Scarlett Johansson and Adam Driver, Portrait of a Lady on Fire, the winner of the Best Screenplay at this year's Cannes Film Festival and Clemency, starring Alfre Woodard, which won the Grand Jury Prize at the 2019 Sundance Film Festival. The Festival will also be screening By the Grace of God, the Grand Jury Prize winner at the 2019 Berlin International Film Festival.
"Films are a unique art form, bringing together drama, dance, music, art in 90 minutes. It's one of the most accessible and affordable art forms. You come together with 200 others, smile, laugh, cry, think, learn, and sometimes be moved to action. How often do you get to hear from artists and creators how and why they made the film?" reflected Caroline Sorokoff, the festival director.
Among the narrative films that will provoke thought and action, "Wasted! The Story of Food Waste" from executive producer Anthony Bourdain, co-sponsored by Island Harvest, the first film in a new Gold Coast series spotlighting social issues of concern to Long Island.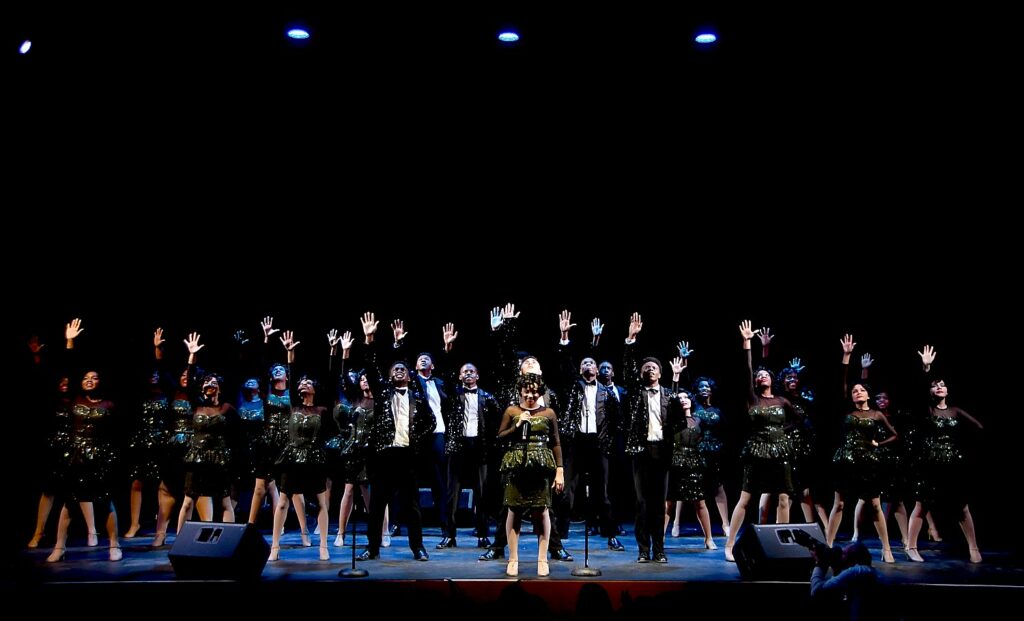 The Gold Coast Arts Center is a nonprofit 501(c)(3) organization dedicated to promoting the arts through education, exhibition, performance, and outreach. Located on the North Shore of Long Island, it has brought the arts to tens of thousands of people from toddlers, tweens, teens to totterers throughout the region for 25 years. Among the Center's offerings are its School for the Arts, which holds year-round classes in visual and performing arts for students of all ages and abilities; a free public art gallery; concerts and lectures; film screenings and discussions; the annual Gold Coast International Film Festival; and initiatives that focus on senior citizens and underserved communities. These initiatives include artist residencies, after-school programs, school assemblies, teacher-training workshops, and parent-child workshops. The Gold Coast Arts Center is an affiliate of the John F. Kennedy Center for the Performing Arts Partners in Education program, and the National Gallery of Art in Washington, D.C. More information can be found at www.goldcoastarts.org.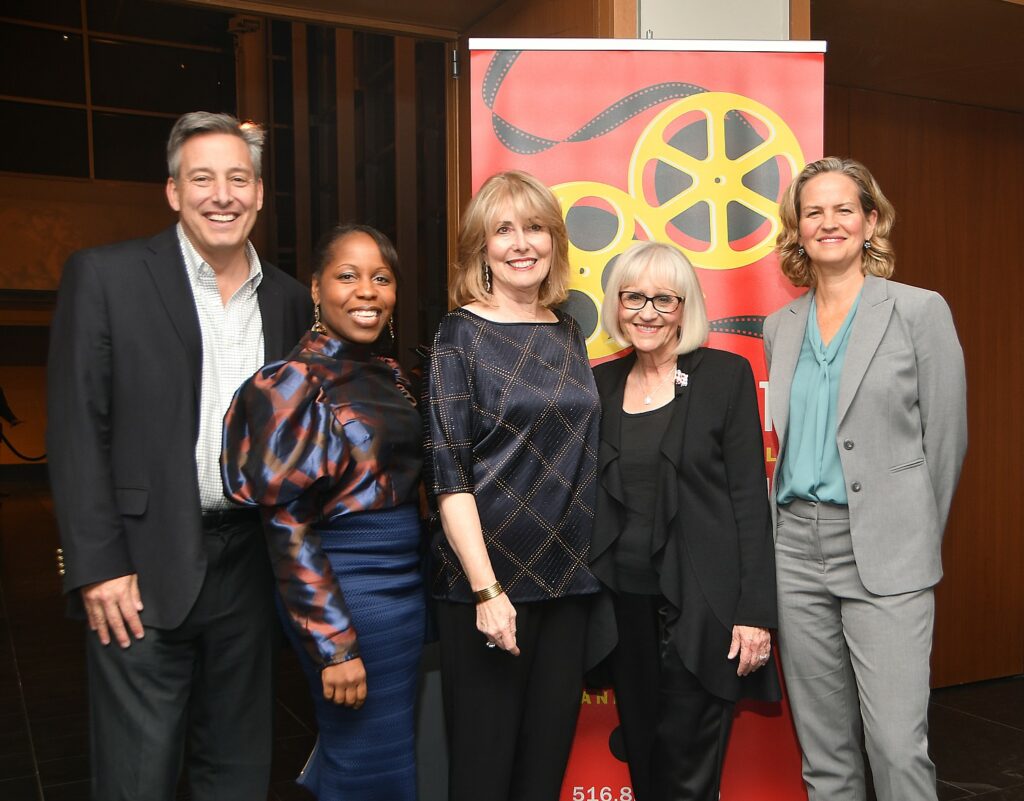 For information about upcoming films in the Festival's year-round film screening program plus the latest news on the 2019 Festival visit www.goldcoastfilmfestival.org 516-829-2570.
_____________________________
© 2019 Travel Features Syndicate, a division of Workstyles, Inc. All rights reserved. Visit goingplacesfarandnear.com, www.huffingtonpost.com/author/karen-rubin, and travelwritersmagazine.com/TravelFeaturesSyndicate/. Blogging at goingplacesnearandfar.wordpress.com and moralcompasstravel.info. Send comments or questions to [email protected]. Tweet @TravelFeatures. 'Like' us at facebook.com/NewsPhotoFeatures