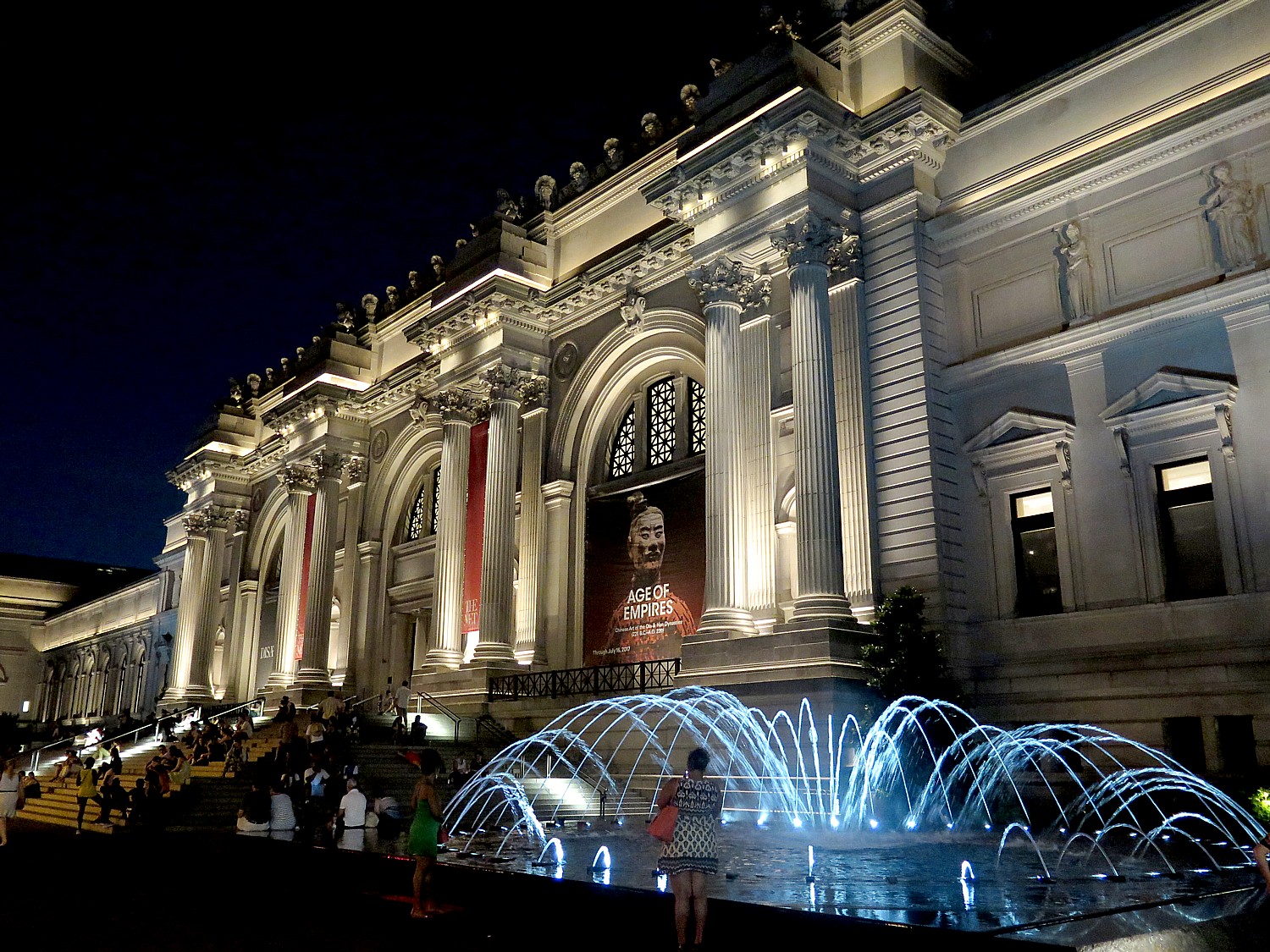 By Karen Rubin, Travel Features Syndicate, goingplacesfarandnear.com
Even if you were unable to get to the once-a-year Museum Mile Festival along Fifth Avenue on June 13, when six museums (some of them with pricey admissions) throw their doors open to one and all for free, it provided a marvelous preview of some spectacular exhibits that are on through the summer or fall.
At the Metropolitan Museum of Art, at the southern "border" of Museum Mile, I visited the Irving Penn Centennial, a marvelous survey of this brilliant photographer's career and an opportunity to see the museum quality prints that would have been seen in the pages of important magazines like Vogue; the exhibit is on through July 30, 2017.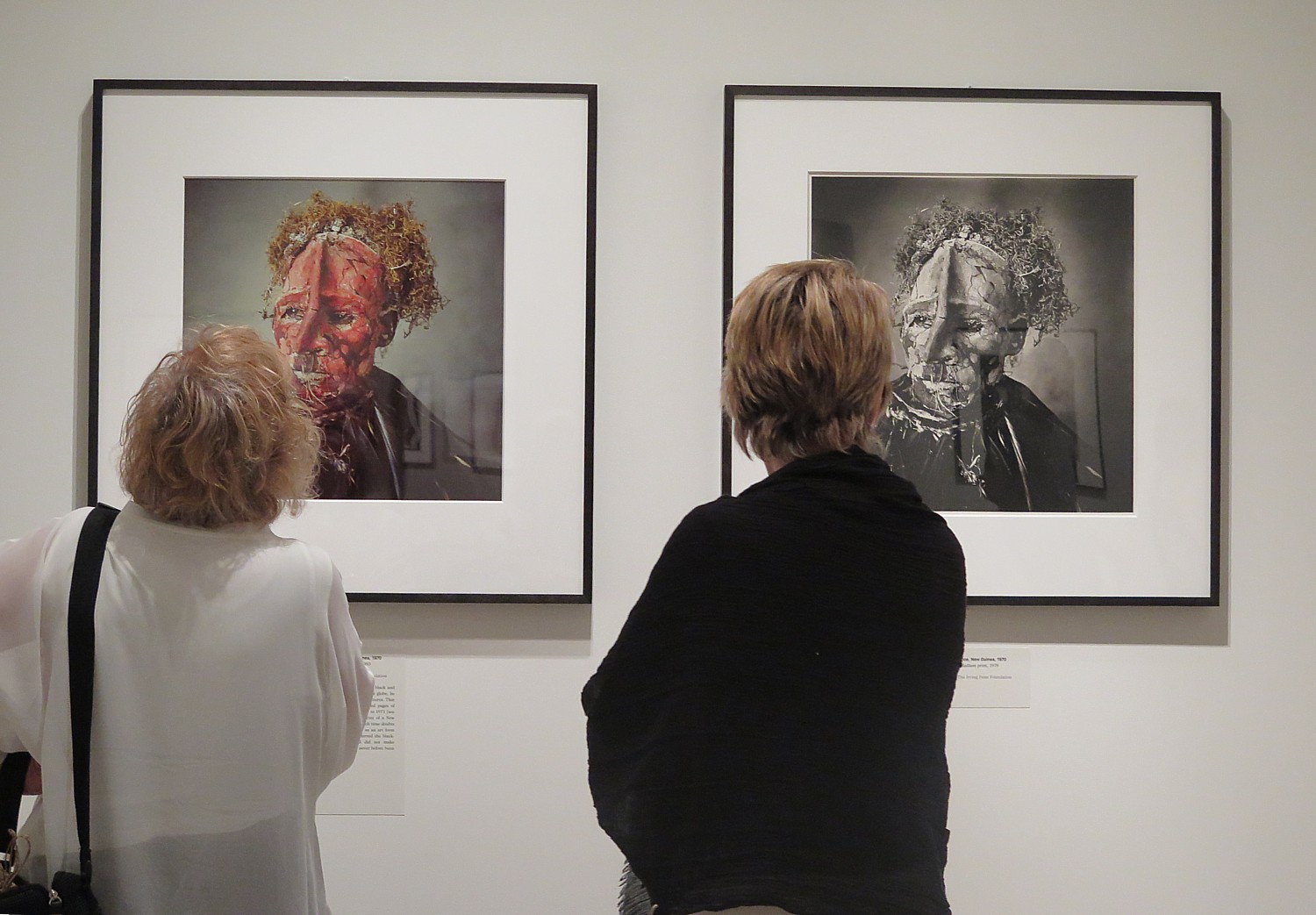 I went from Irving Penn Centennial to the "Age of Empires" exhibit of breathtaking sculpture and artifacts from the Qin and Han dynasties, spanning 221 BC to 220 AD, including near life-size but extraordinarily realistic statues of terracotta warriors from Xian (so life-like they appear to breathe) that I had seen for the first time when I visited what was at the time newly uncovered site in 1978 in China. This important exhibit is on view through July 16, 2017.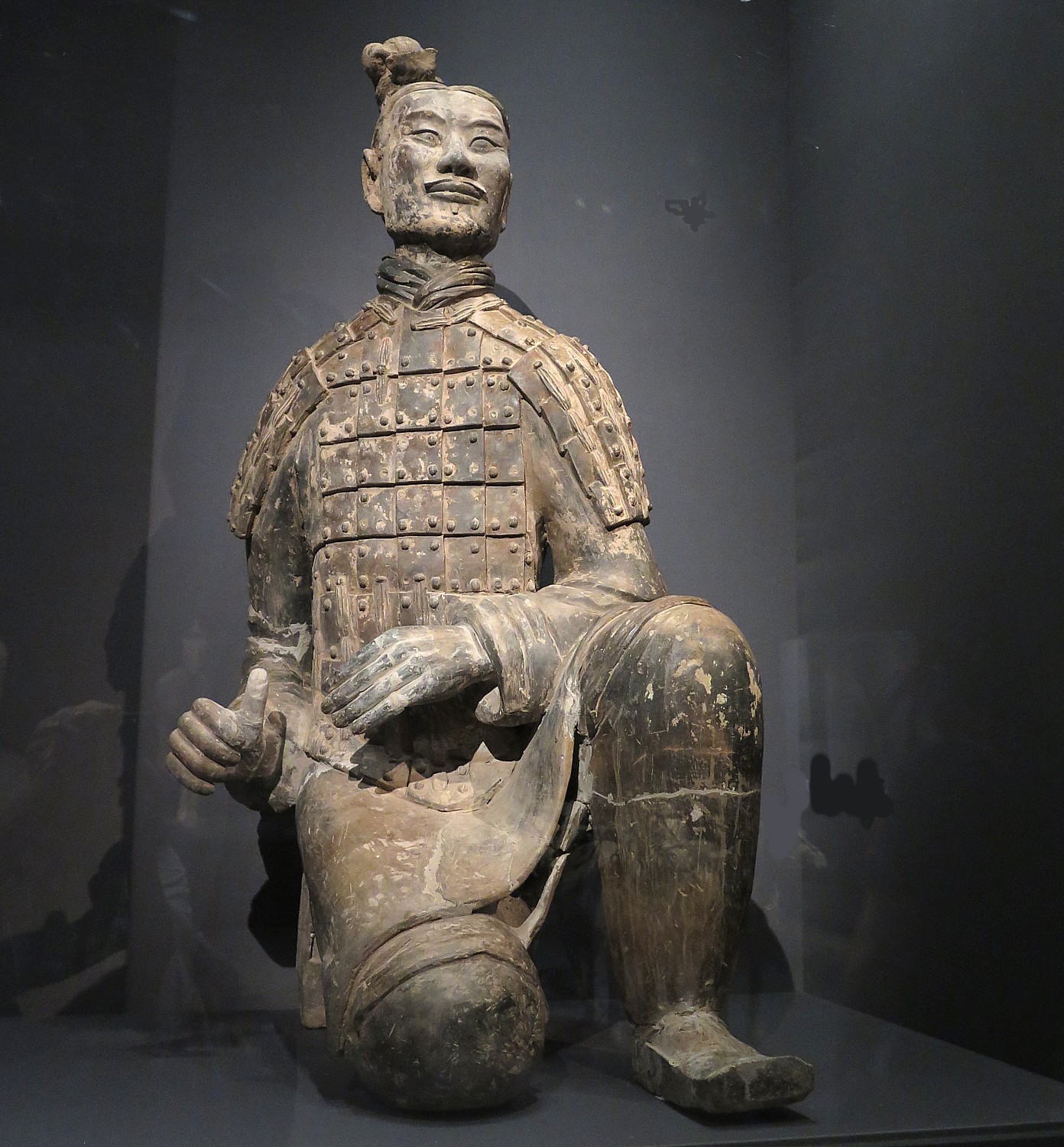 Then, I couldn't resist, I luxuriated in the galleries devoted to Impressionists and Post-Impressionists.
Outside, the Met Museum hosted performance art – a troupe of dancers whose movements formed artistic poses. (My favorite time to visit is on a Friday or Saturday evening when the Met is open late, has music on the mezzanine; favorite place to eat is in the American Café in the sculpture garden; also, take a docent-led "Highlights" tour, which brings you all around the museum.)
The Metropolitan Museum of Art, 1000 Fifth Avenue (at 82nd Street), New York, NY 10028, (212) 535-7710 http://www.metmuseum.org/.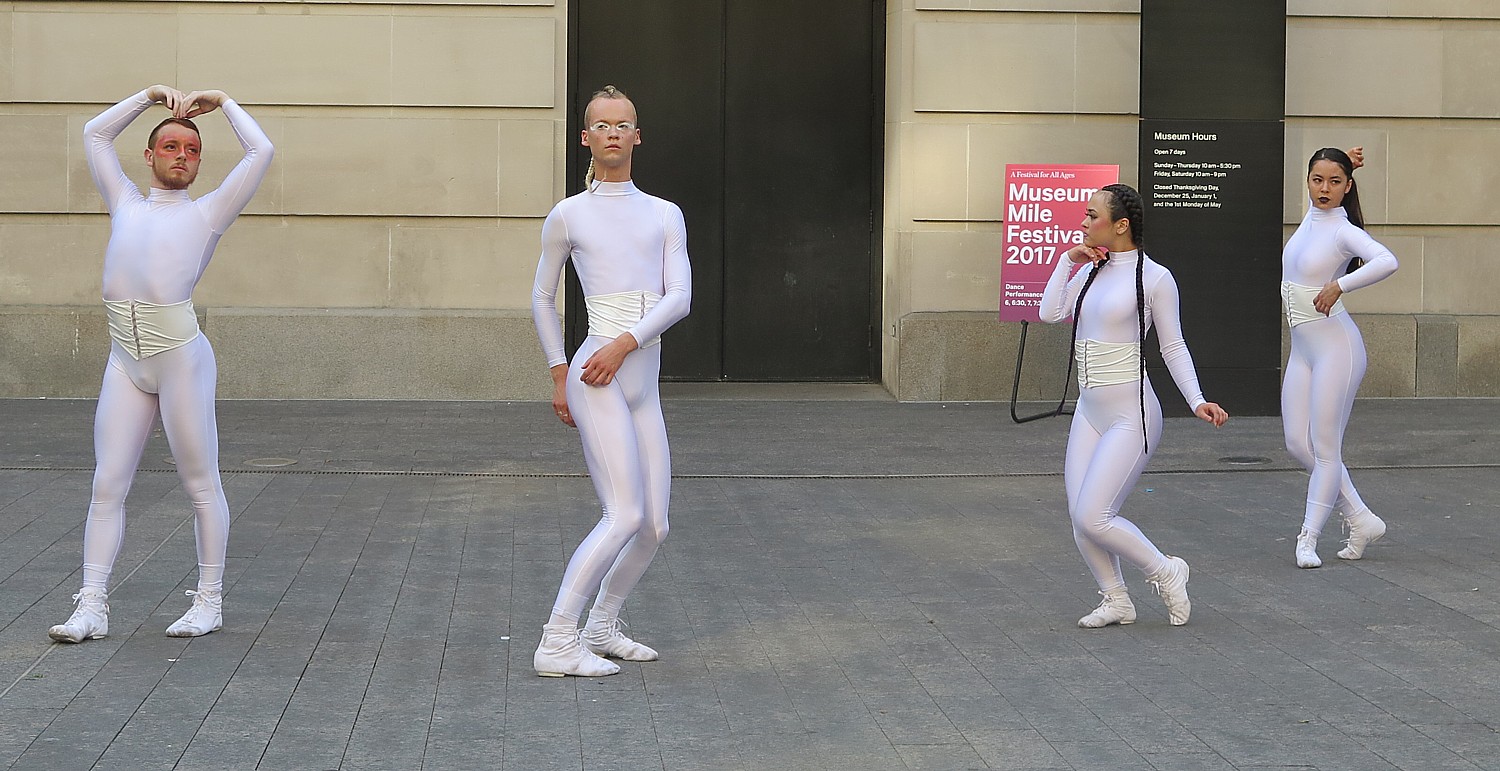 (My clever strategy was to start at the Met at 5 pm, giving me an extra hour of the Museum Mile Festival in order to cover more territory.)
I next visit the Neue Galerie New York and get my annual "fix" of the breathtaking "Woman in Gold" and other Gustav Klint paintings (Klint has become one of my favorite artists).  The Austrian Masterworks exhibit is a celebration of the 15th anniversary of the museum's founding, highlighting Gustav Klint, Oskar Kokoschka, Alfred Kubin and Egon Schiele.
Neue Galerie New York, 1048 Fifth Avenue (at 86th Street), New York, NY 10028, (212) 628-6200, http://www.neuegalerie.org/. 
The Solomon R.Guggenheim Museum, which always gets an enormous crowd for the Museum Mile festival, is featuring "Visionaries: Creating a Modern Guggenheim," "Hugo Boss Prize 2016: Anicka Yi, Life is Cheap" Solomon R. Guggenheim Museum, 1071 Fifth Avenue (at 88th Street) New York, NY 10128, (212) 423-3500, https://www.guggenheim.org/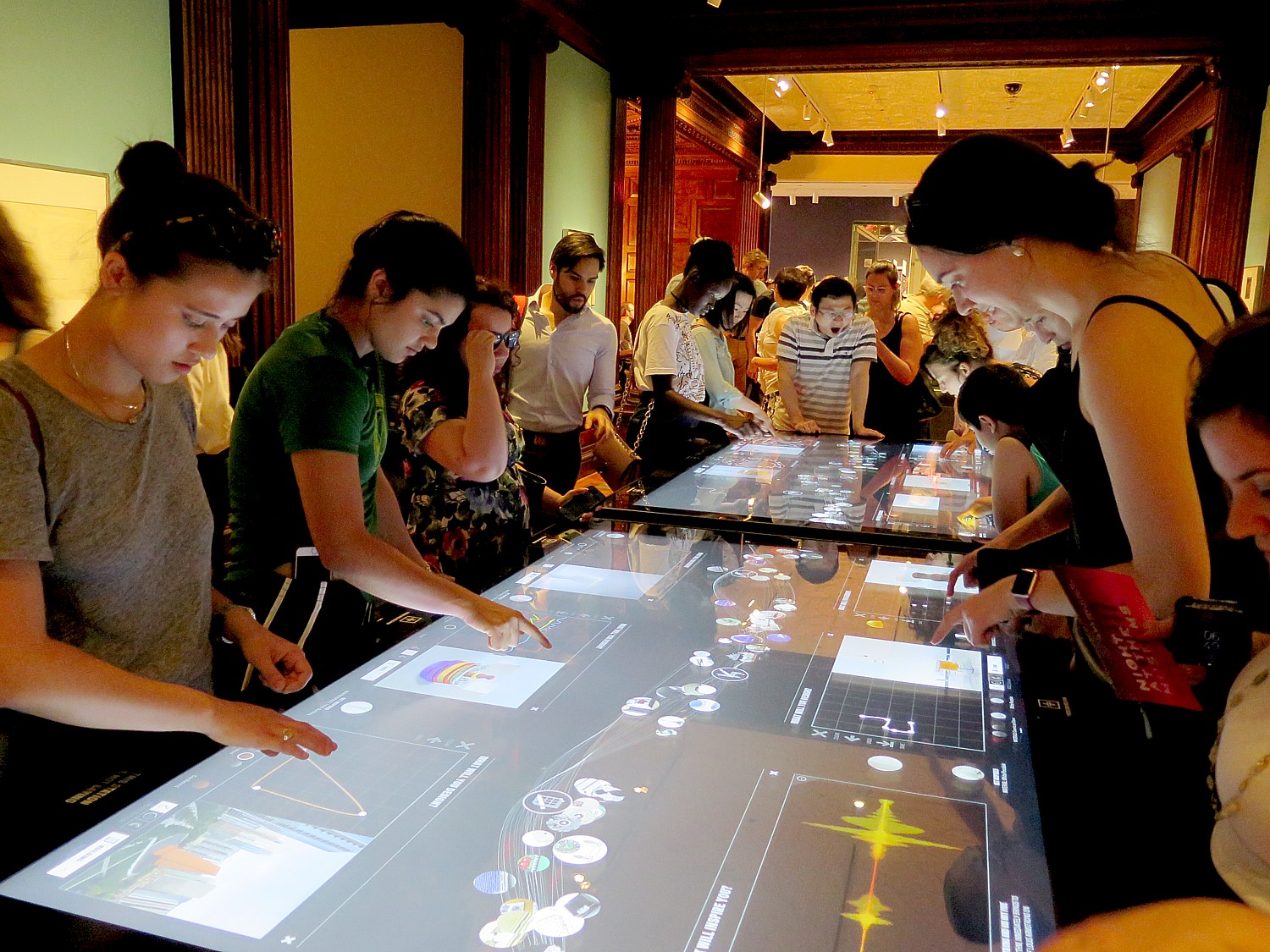 Cooper Hewitt National Design Museum, which is part of the Smithsonian Institutions, a collection established by Sarah and Eleanor Hewitt as the Cooper Union Museum for the Arts of Decoration in 1897, housed in an exquisite mansion, is presenting a marvelous exhibit, "The Jazz Age: American Style in the 1920s" – bringing together the design elements of the era through a range of furnishings, architecture, clothing, paintings and music, and what made the designs so distinctive and reflective of cultural trends of the time. For example, "Bending the Rules," the cross-pollination of American and European artists ("A Smaller World"), the infatuation with technology and machines. One of the special delights of the Cooper Hewitt is their interactive opportunities to create designs.
Cooper Hewitt Smithsonian National Design Museum, 2 East 91st Street (off Fifth Avenue) New York, NY 10128, 212-849-8400, http://www.cooperhewitt.org/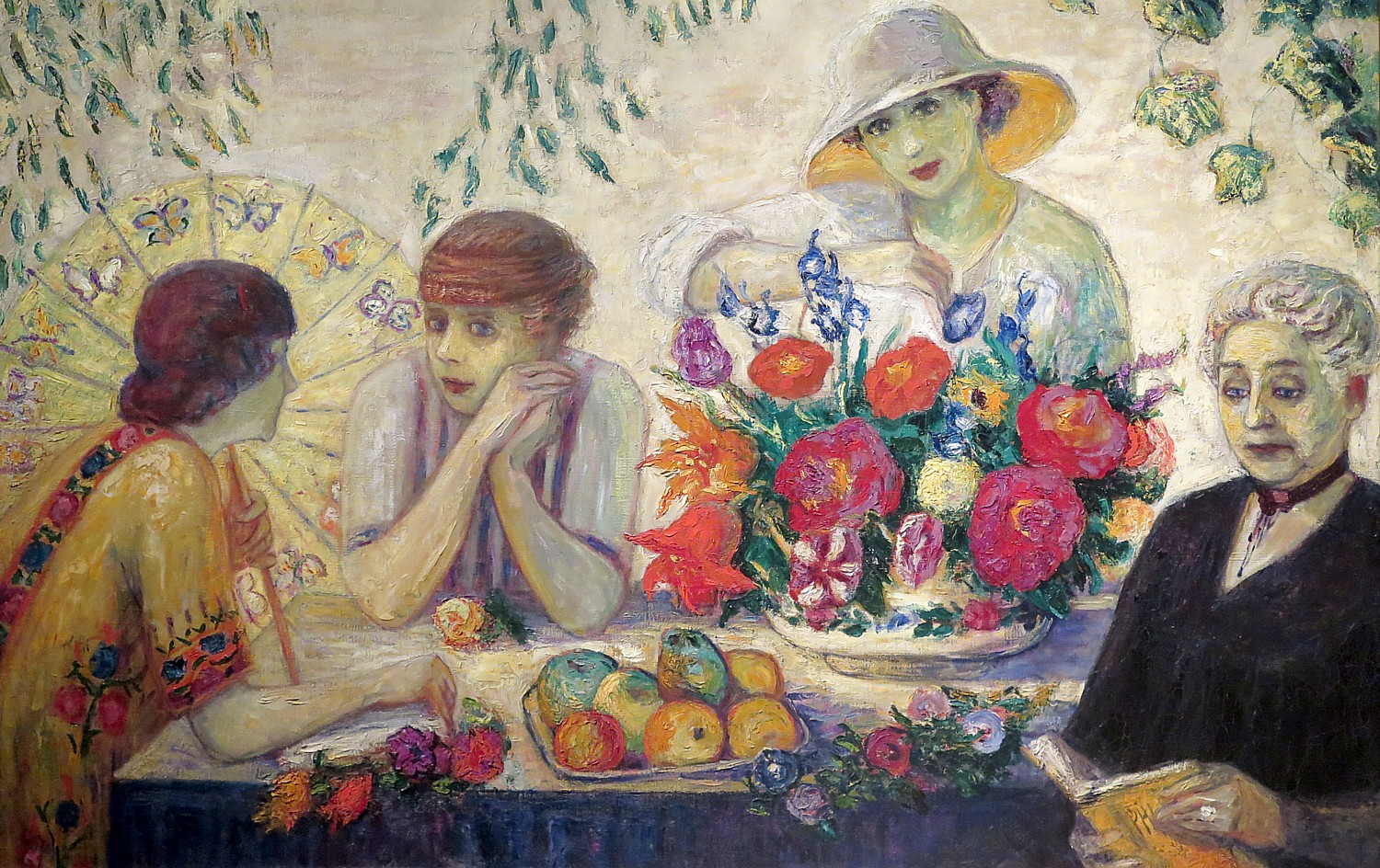 The Jewish Museum's special exhibit this season also focuses on the 1920s, featuring the painter and poet and exemplar of the avant-garde, Florine Stettheimer. This was all new to me – I had never heard of her, or her incredible sisters, before (their independence, feminism and stunning range of creativity reminded me of the Bronte sisters, except these ladies did not keep their creative output a secret).
The Jewish Museum, 1109 Fifth Avenue, (between 92nd & 93rd Streets), New York, NY 10128, (212) 423-3200, www.thejewishmuseum.org.
The two exhibits – at the Cooper Hewitt and the Jewish Museum – are that much more inspiring to see contiguously, to have this extraordinary in-depth insight into the Jazz Age, a time of tumultuous change in culture, social mores and political currents on a scale that only recurred 40 years later, in the 1960s, and now.  I became intrigued when I heard of the Jewish Museum's exhibit at the Jazz Age Lawn Party on Governors Island in June (you have another opportunity to enjoy this fantastic festival August 26 & 27, jazzagelawnparty.com; see story)
From there I walked further north, to just about the top of the Museum Mile with only about an hour to go of the festival.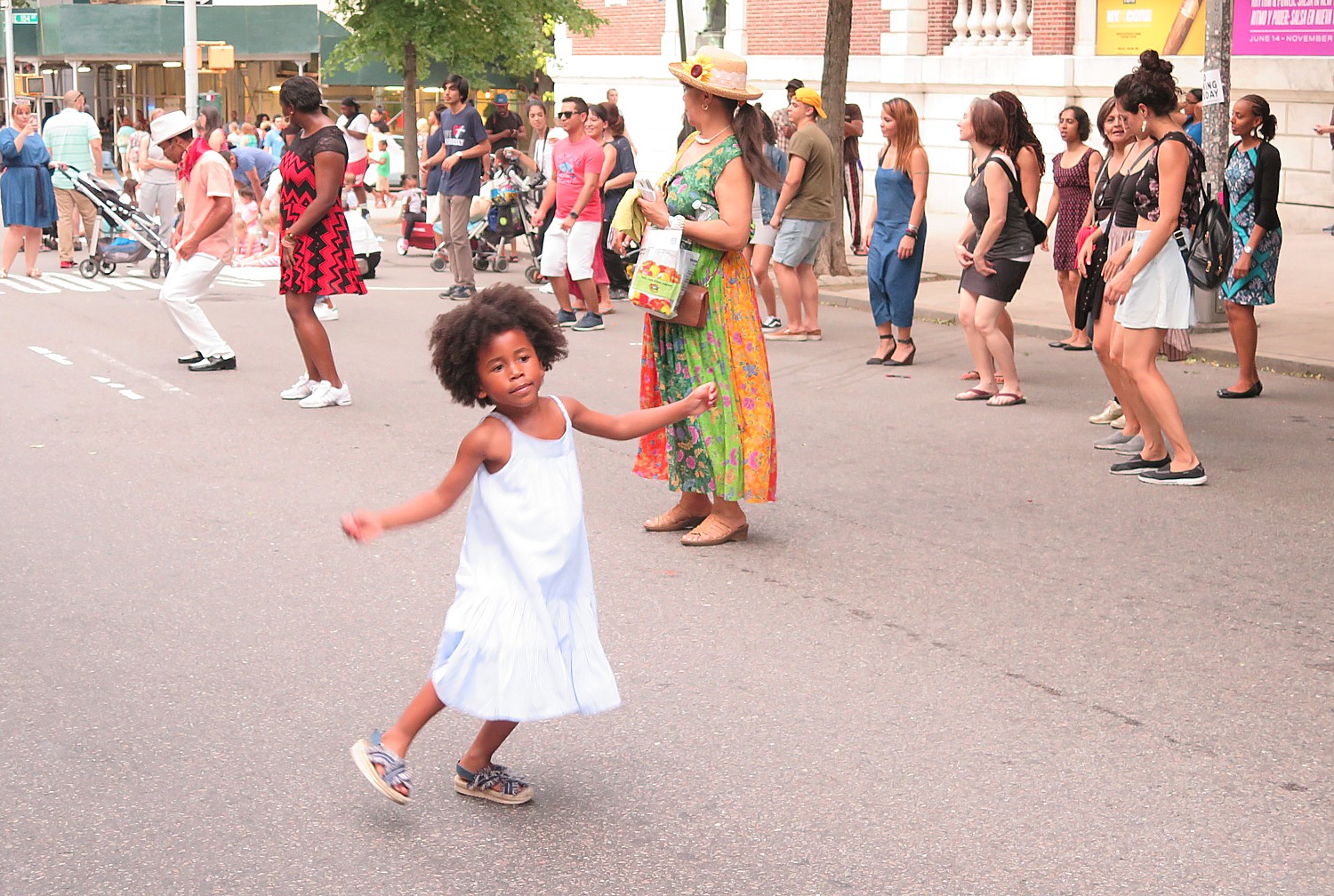 The Museum of the City of New York always has smart, clever exhibits. The not-to-be missed exhibit, "New York at its Core," that is on now is in three parts, in three different galleries. It explores the essential question, "What makes New York New York?" (Answer: Money, Diversity, Density, Creativity) and takes the city from its very beginnings (room-sized images of neighborhoods morph from centuries ago into today), to its development as a melting pot for cultures, and then lets viewers imagine what the city of the future should look like ("Future City Lab") and how it should solve the challenges of affordable housing, greenspace, environment, transit, and so forth. One of the most interesting parts is a computer-generated animation that puts you into the scene.
Museum of the City of New York, 1220 Fifth Avenue (at 104th Street), New York, NY 10029 (212) 534-1672, http://www.mcny.org/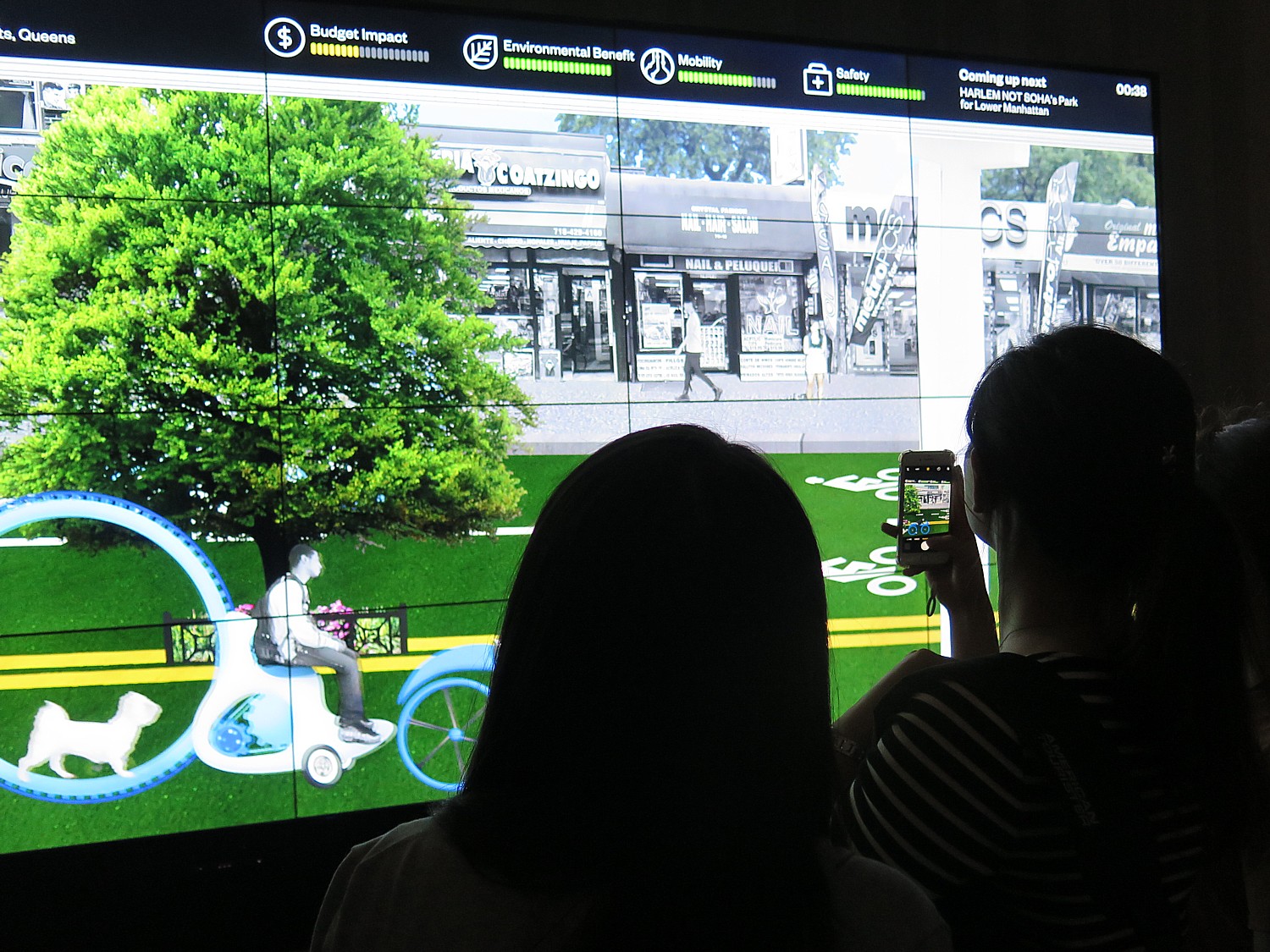 Then, at the end of the Museum Mile, El Museo Del Barrio is featuring "Belkis Ayon: Nkame" and "A Retrospective of Cuban Printmaker Belkis Ayon" El Museo del Barrio, 1230 Fifth Avenue (at 104th Street), New York, NY 10029, (212) 831-7272 (http://www.elmuseo.org/)
____________________
© 2017 Travel Features Syndicate, a division of Workstyles, Inc. All rights reserved. Visit goingplacesfarandnear.com,  www.huffingtonpost.com/author/karen-rubin , and travelwritersmagazine.com/TravelFeaturesSyndicate/. Blogging at goingplacesnearandfar.wordpress.com and moralcompasstravel.info. Send comments or questions to [email protected]. Tweet @TravelFeatures. 'Like' us at facebook.com/NewsPhotoFeatures