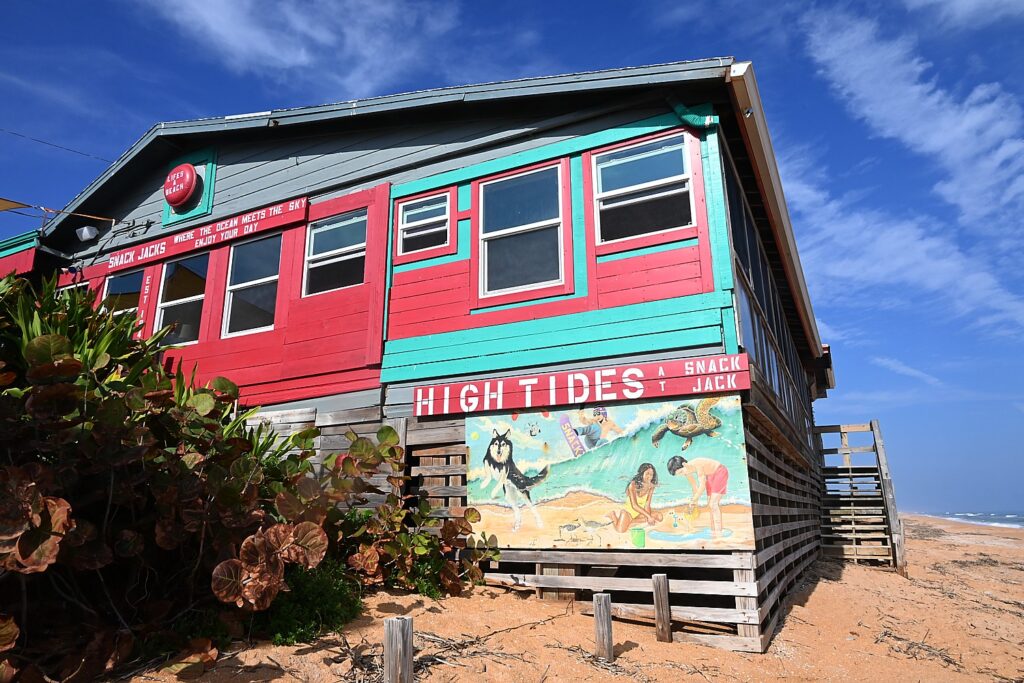 By Karen Rubin, Travel Features Syndicate, goingplacesfarandnear.com
To be candid, I would not have traveled to Florida except for a special occasion presenting an opportunity to visit with family I haven't seen in quite some time. Luckily, this is a mere week before Omnicron hit with such fury or is even a thing, but I still don't feel Florida particularly appealing for a long list of reasons.
My destination is the immensely popular Daytona Beach area. So even though Omnicron has yet to hit and though I am triple vaxxed, because of Florida's contempt for preventive public health measures, I remain extremely vigilant in using a mask, staying outdoors as much as possible and avoiding crowds – even the wedding I attend is a small, intimate affair held outside.
Fortunately, the Ormond Beach area, a mere few miles north of Daytona Beach, and north along the famed Highway A1A, where, my cousin – a native Floridian – takes me, is the fabled "Real Florida," and provides the perfect setting.
I stay in a delightful boutique hotel, the Lotus Inn, refurbished with chic touches (stunning pool, fire pit, landscaping), right on the beach, so that each morning, I can grab a cup of coffee from the lounge and walk out onto the beach before the sun rises, when the colors begin to burst in the sky.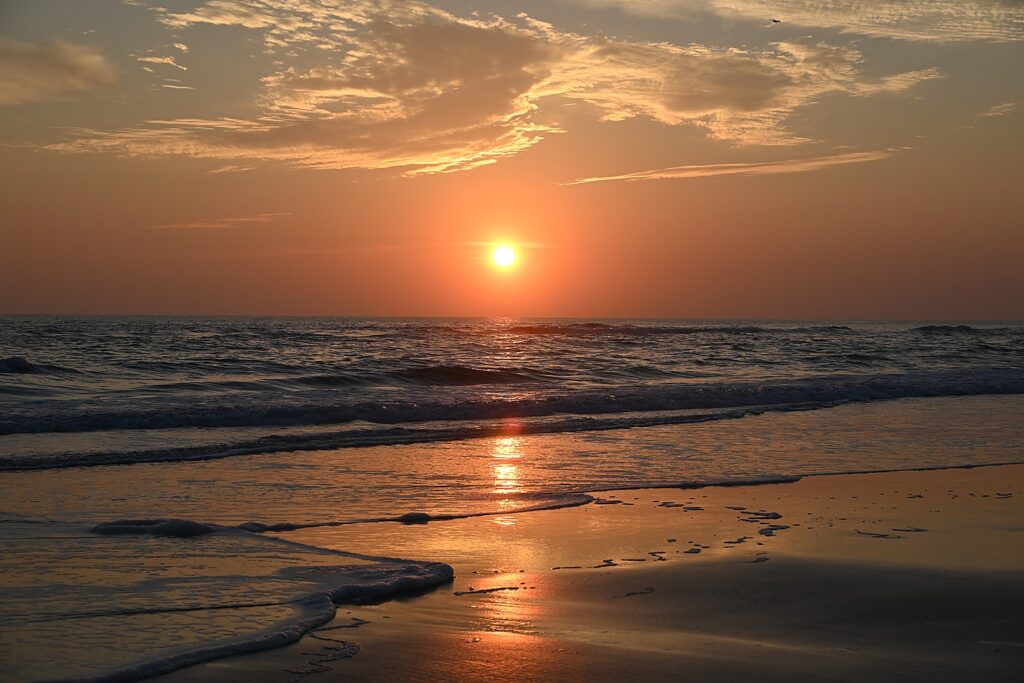 I do this each of the four mornings of my visit, and each day, the experience is very different and dramatic in its own way – the colors most vibrant on the first day, a tad less so on the second but the experience enhanced when I discover Jeffrey Dunne, who has come out every morning to photograph the sunrise for something like 10 years, posting them and drawing his own following, as well as taking photos for visitors. There are other regulars I get to meet as well, which includes a flock of seabirds who are drawn to this one spot because of a woman who comes each day with crackers (sharing with visitors who delight in the experience). The colors are different on the third day, but now I focus on the activity – the regulars who come, like the group of swimmers in their wetsuits, who come no matter the season. My fourth morning, there isn't a sunrise at all, but I get to see the beach in its moody blue-grey colors.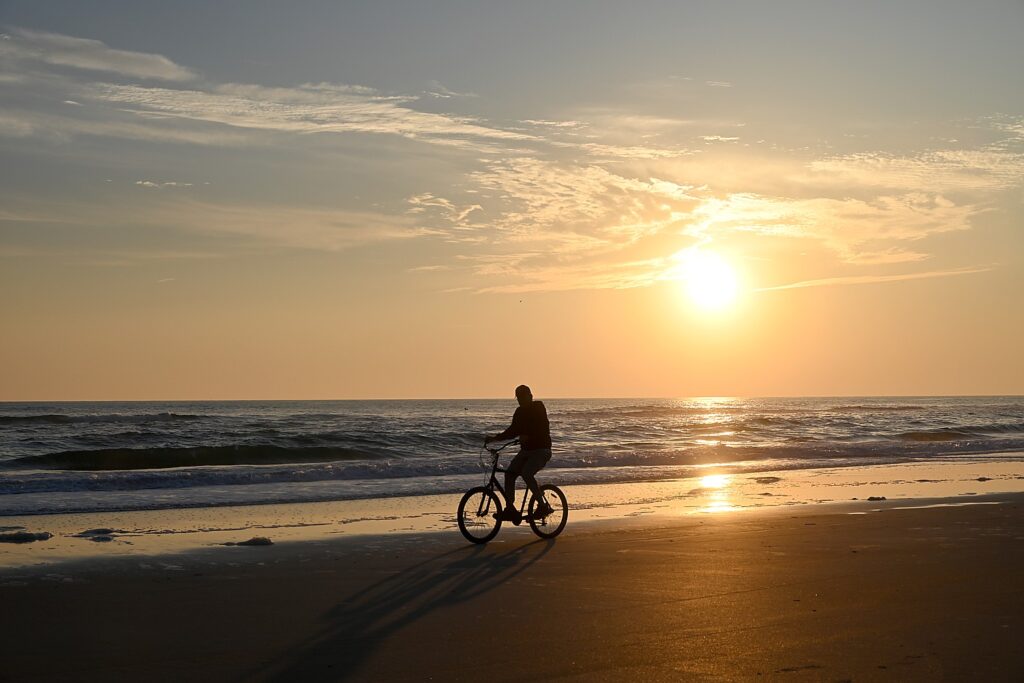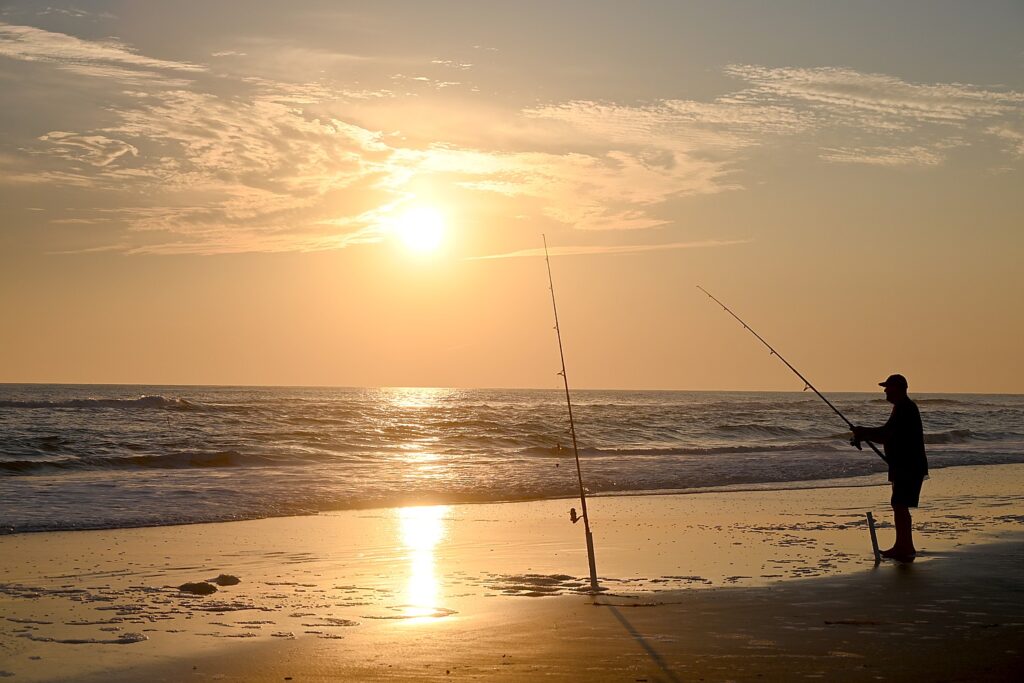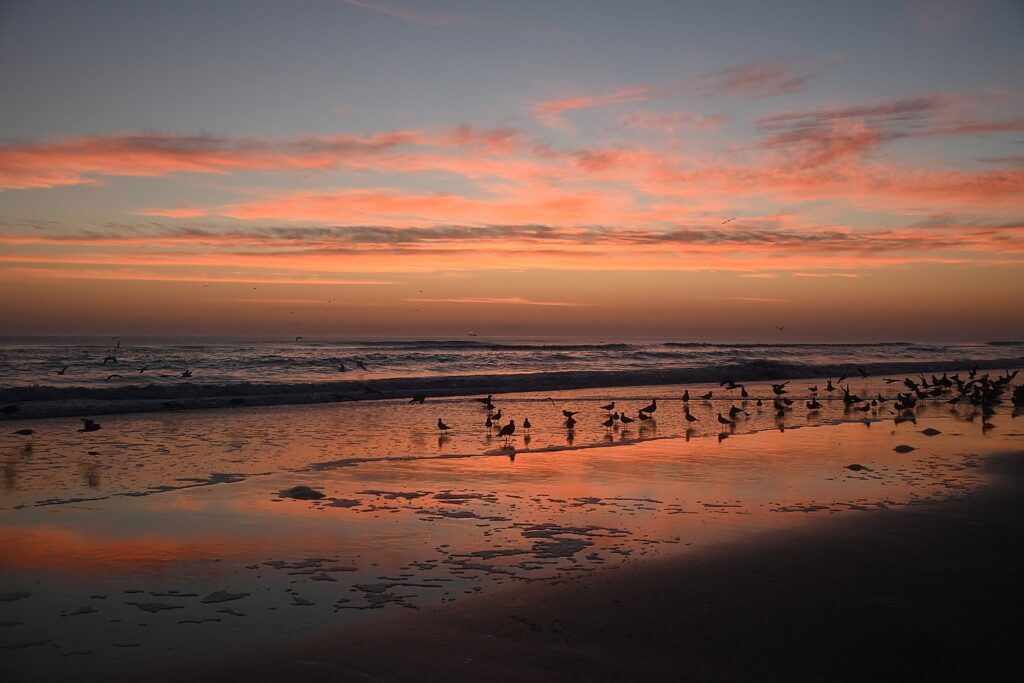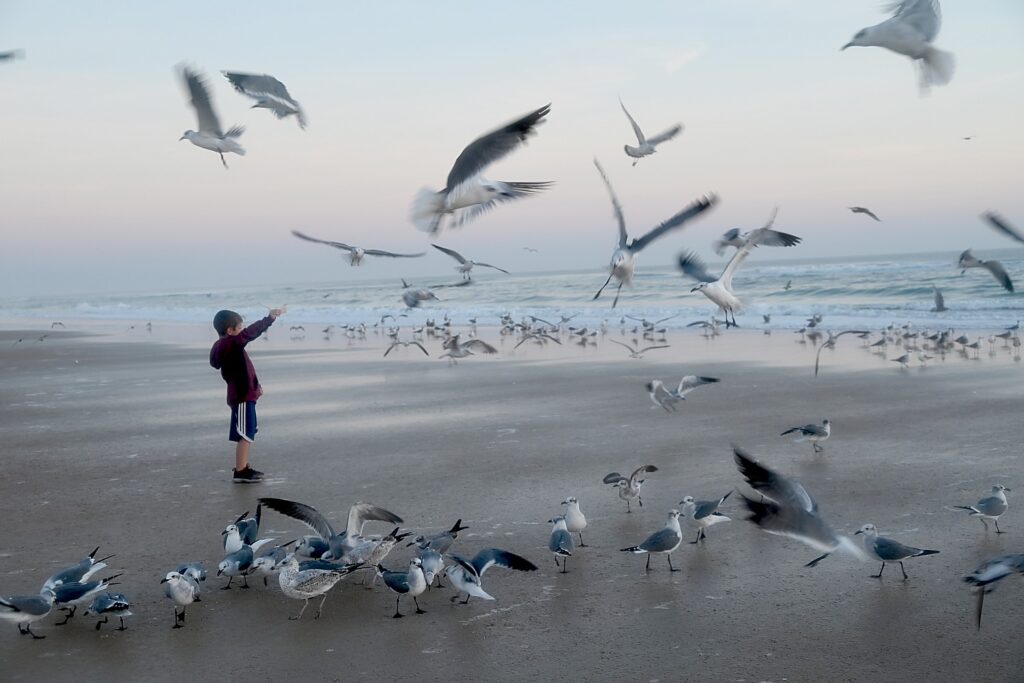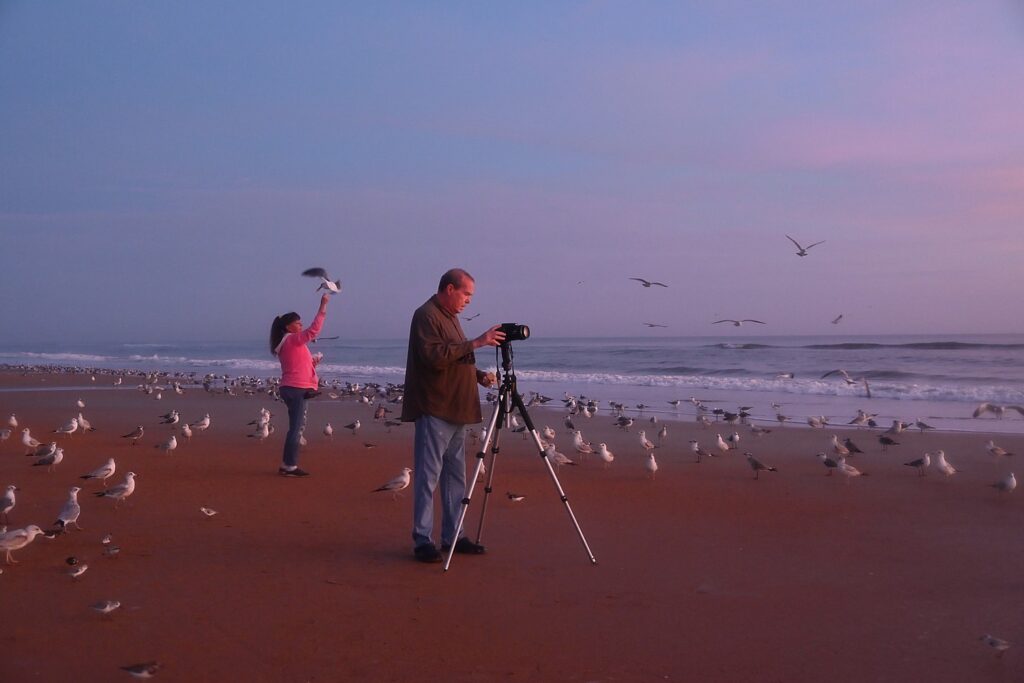 Even though you can see Daytona Beach from Ormond Beach, the atmosphere here is completely different. Here there are mostly low-rise, low-density hotels like mine, the Lotus Inn.
My first night in Ormond Beach, I drive my rental car the four miles down A1A to Daytona Beach and walk the charming boardwalk, really enjoying discovering the 1930s-era Bandstand, coming upon the boardwalk games, and then the long pier itself, alight in neon announcing Joe's at the end, with a stunning view back at the shoreline. I also get a glimpse of the heart pounding, adrenaline pumping thrill rides at Screamer's Park.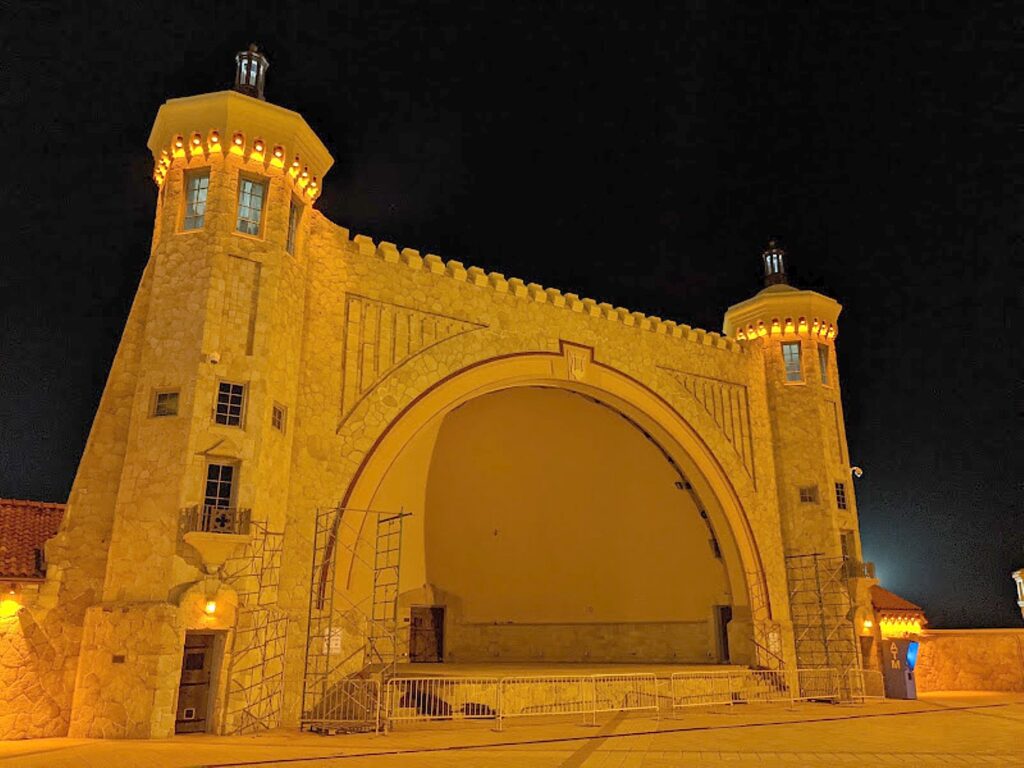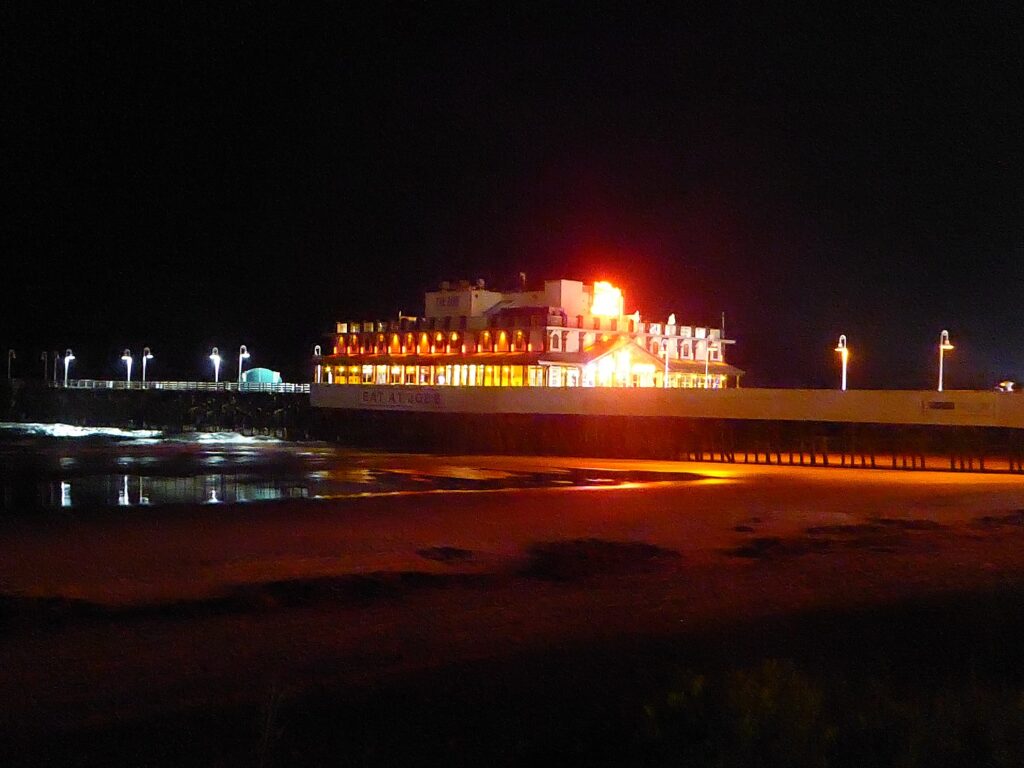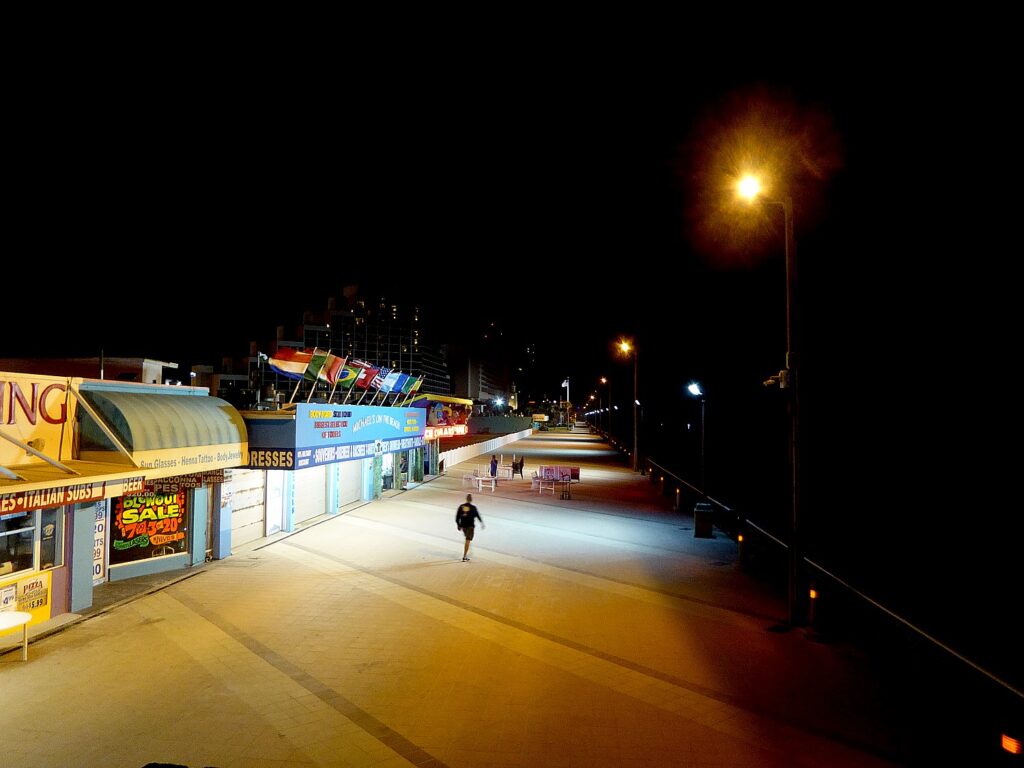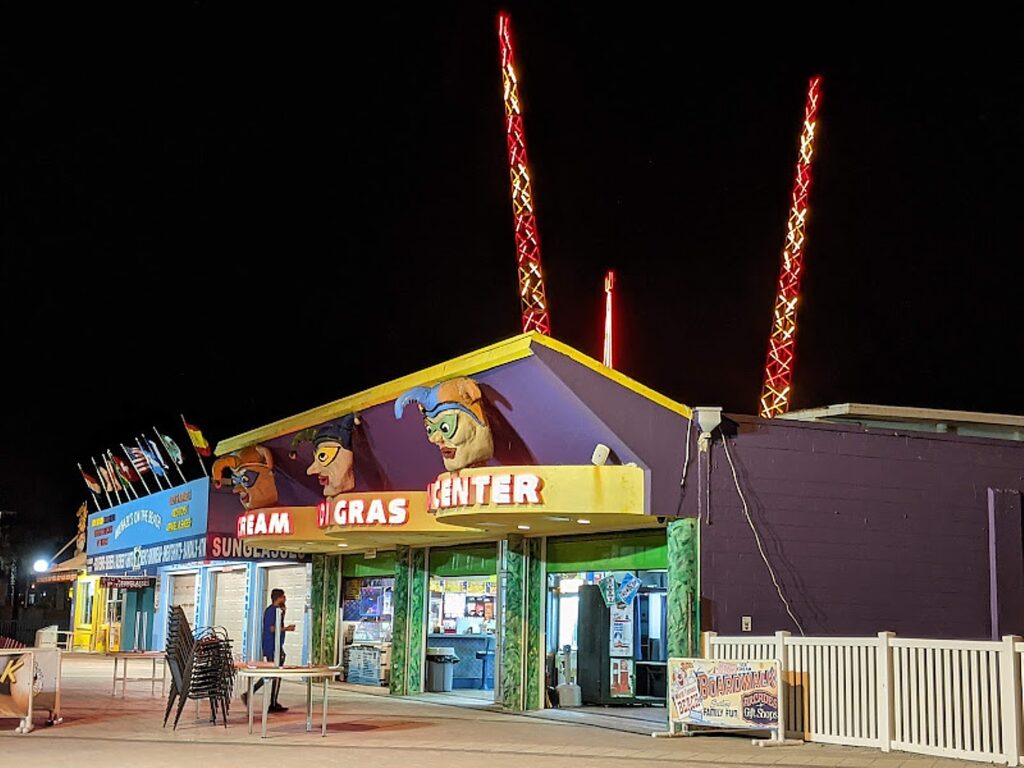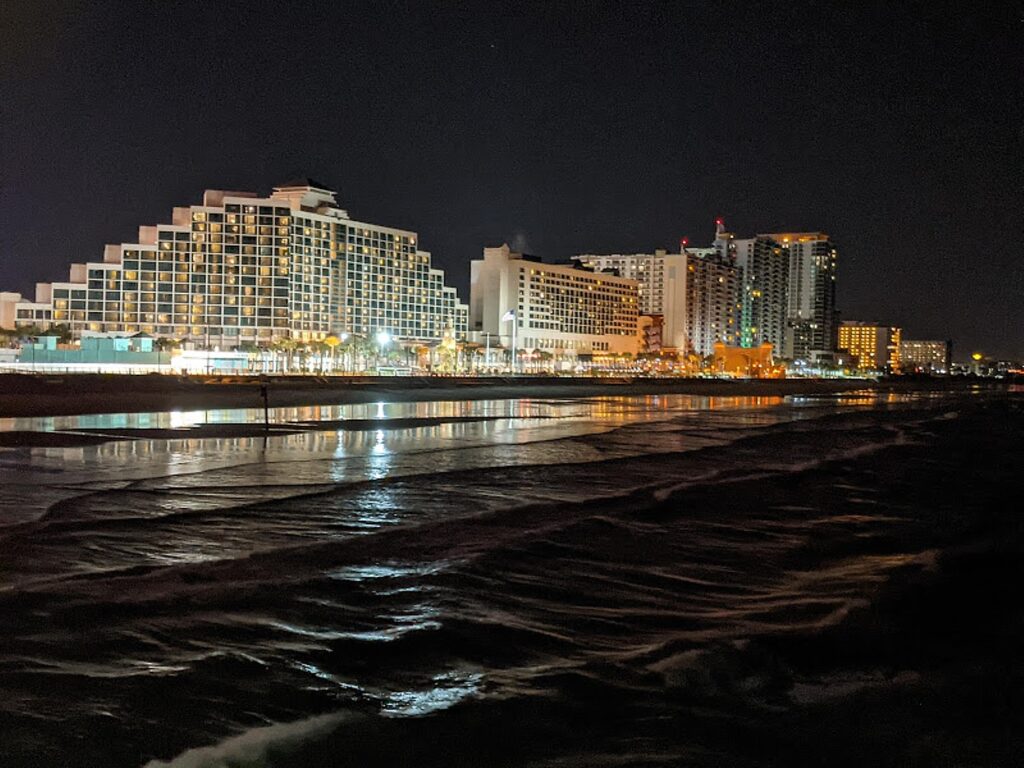 Now of course, Daytona Beach is famous for auto racing and the Daytona 500 – that began on the beach (cars are still allowed in specific lanes, and plenty of people bike on the flat, hard sand, which became the International Speedway. I would venture that most who come are car people, and touring the speedway and visiting the Racing Hall of Fame are musts. The Daytona International Speedway has just undergone a $400 million "reimagining" and transformed into a state-of-the-art motorsports facility. You can even get behind the wheel of an actual race car with NASCAR Racing Experience and take laps around the world famous 2.5-mile Speedway. ("Speedway Tours" run multiple times each day; tour tickets are sold on a first come first serve basis, and include the Motorsports Hall of Fame of America, https://www.daytonainternationalspeedway.com/tours/).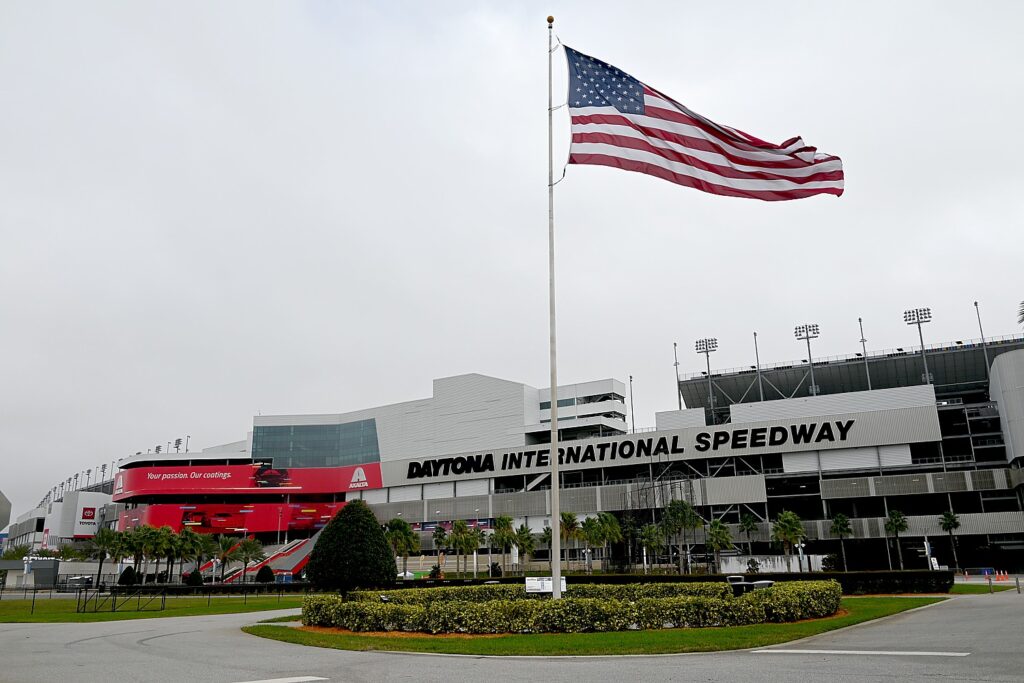 I stop by for a look at the gi-normous stadium, how it is banked at a 30-degree angle so the cars don't just fly off at the turns, but spend my time discovering what my cousin, Ray Weiss, a former journalist, calls "Florida as it used to be."
Ray drives me up the famous A1A, to Ormond by the Sea up to Flagler Beach, which cannot be more un-touristy. Here, he stresses, you can still park your car alongside the two-lane road (they call it a highway), on a patch of sand bordered with sea grass, and walk right onto the beach – such a contrast to Daytona Beach, which seems to be competing to have as many high rises and parking meters as Miami Beach. (My cousin describes Daytona Beach perfectly: "a bit of an Atlantic City feel with a redneck flair.")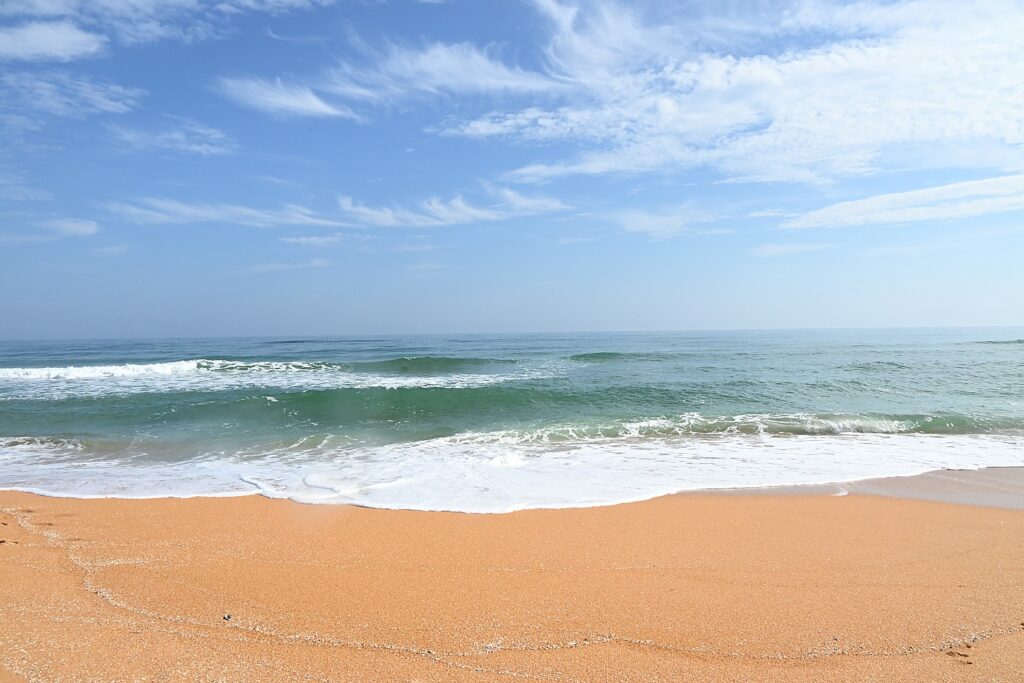 This stretch between Ormond Beach and Flagler Beach, though, is exactly as he has described it and what he cherishes – there are the colorful, weatherworn, funky beach places, miles of undeveloped open beach (vacant of people) and thousands of acres of pristine land called the Loop – woods, water and marshland. "It's like stepping back in time to what the rest of Florida once looked like when the Seminoles were here," he says. He should know because my first memory as a child was visiting his family in old Miami and seeing Seminole Indians wrestling alligators.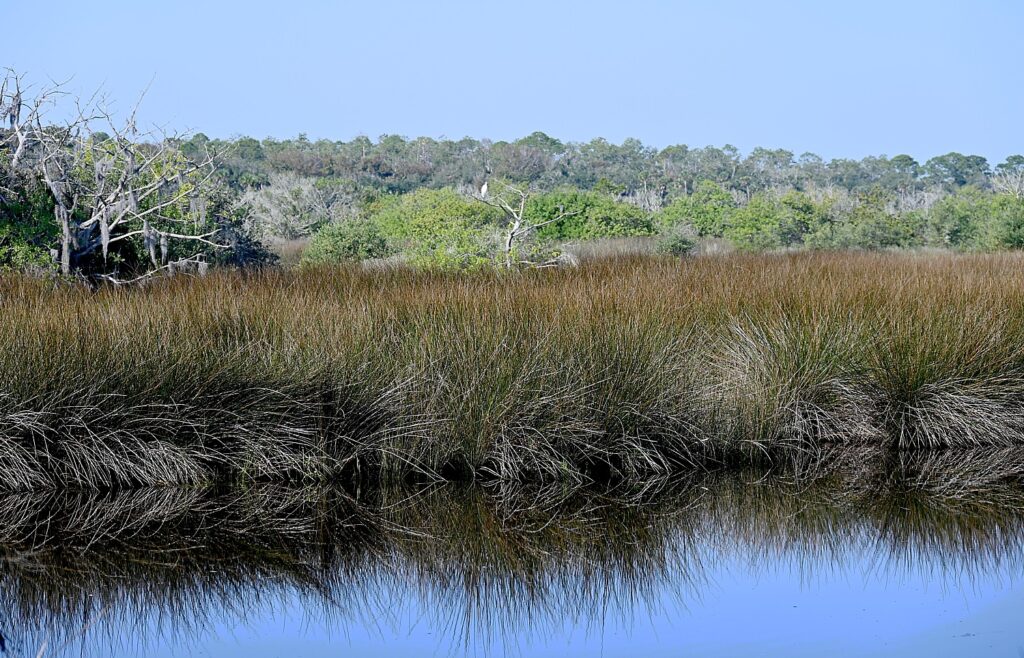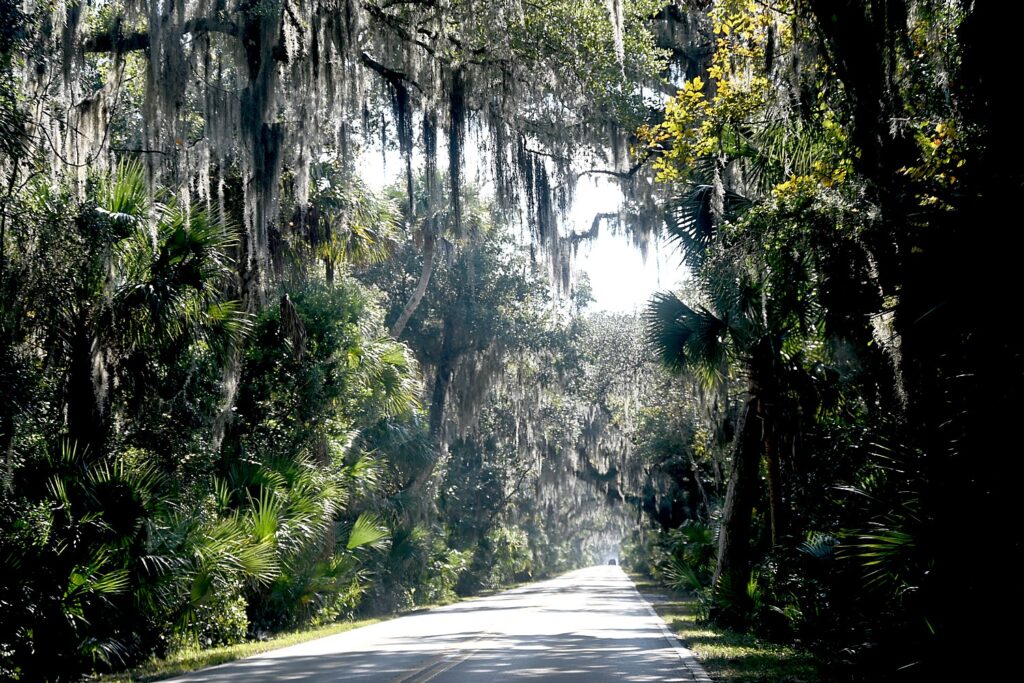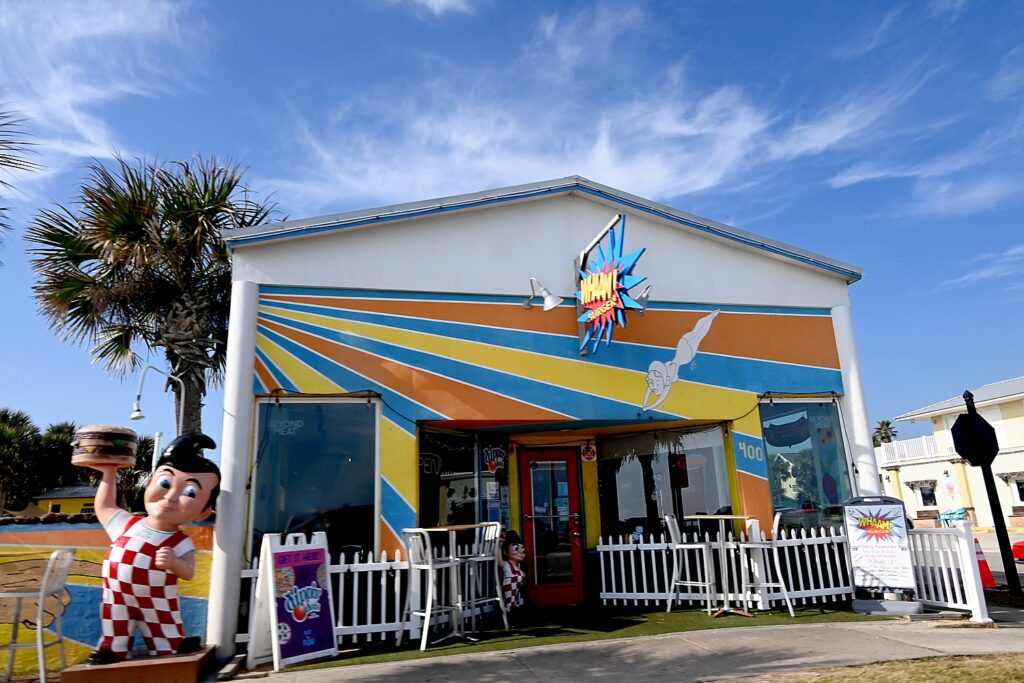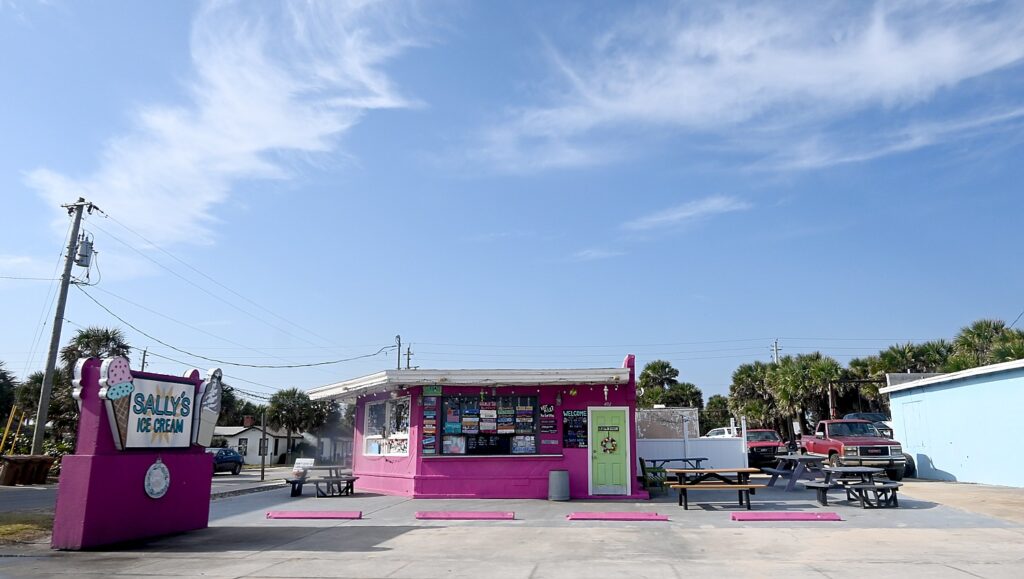 Flagler Beach is a Florida town that is seems stuck in the 1950s. No high-rises here, only modest houses on the beach. (My thoughts alternate between thinking that the property they sit on would be $1-2 million in Long Island, and thinking that sea level rise caused by the climate change Florida's governor denies makes them worthless.) Ray points out several old style restaurants, stopping at Snack Jack's right on the beach – his favorite and I can see why.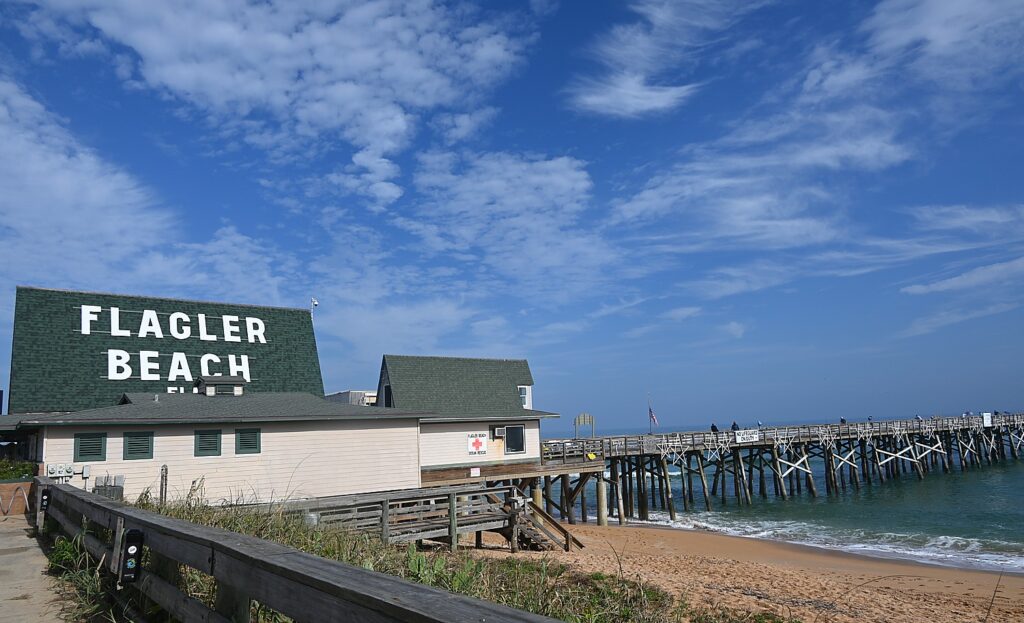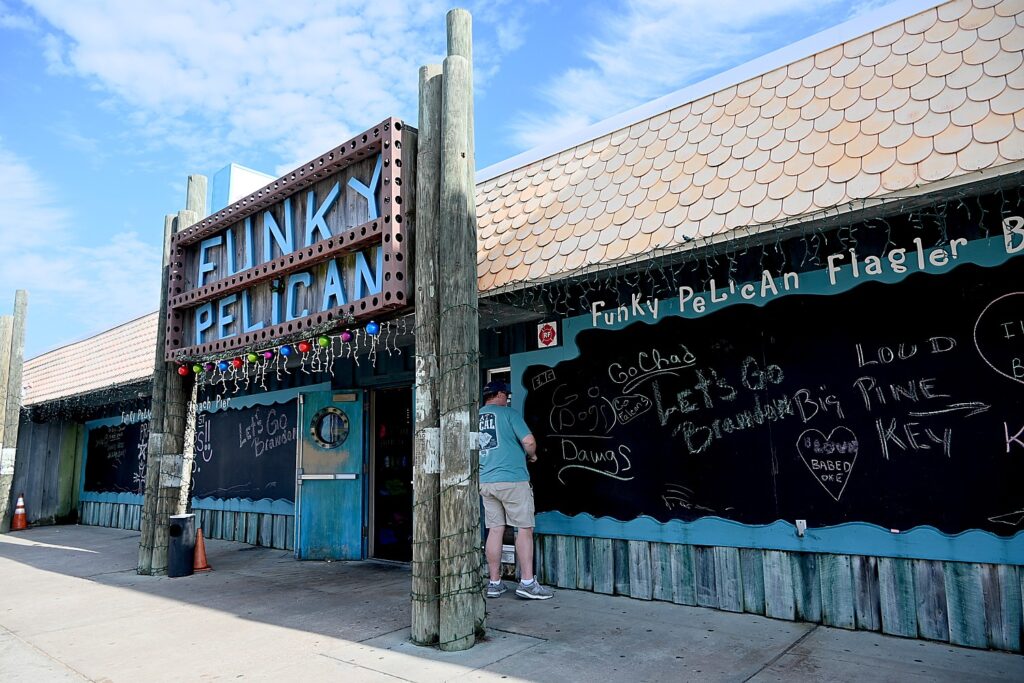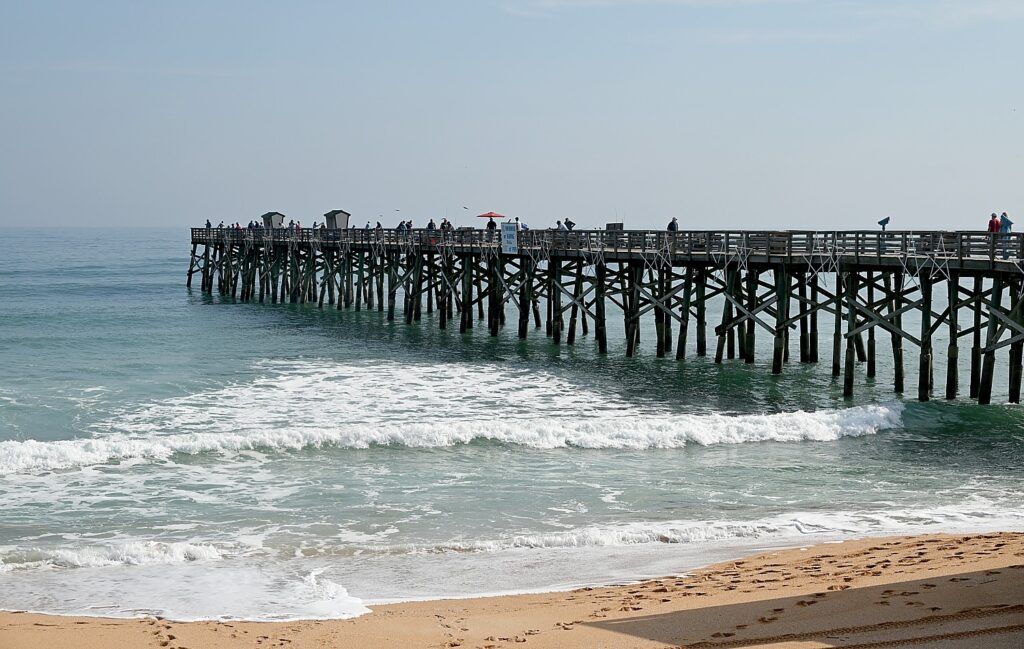 Back in Ormond Beach, we stop to visit The Casements, John D. Rockefeller's 1890s winter home, so beautifully set on the river.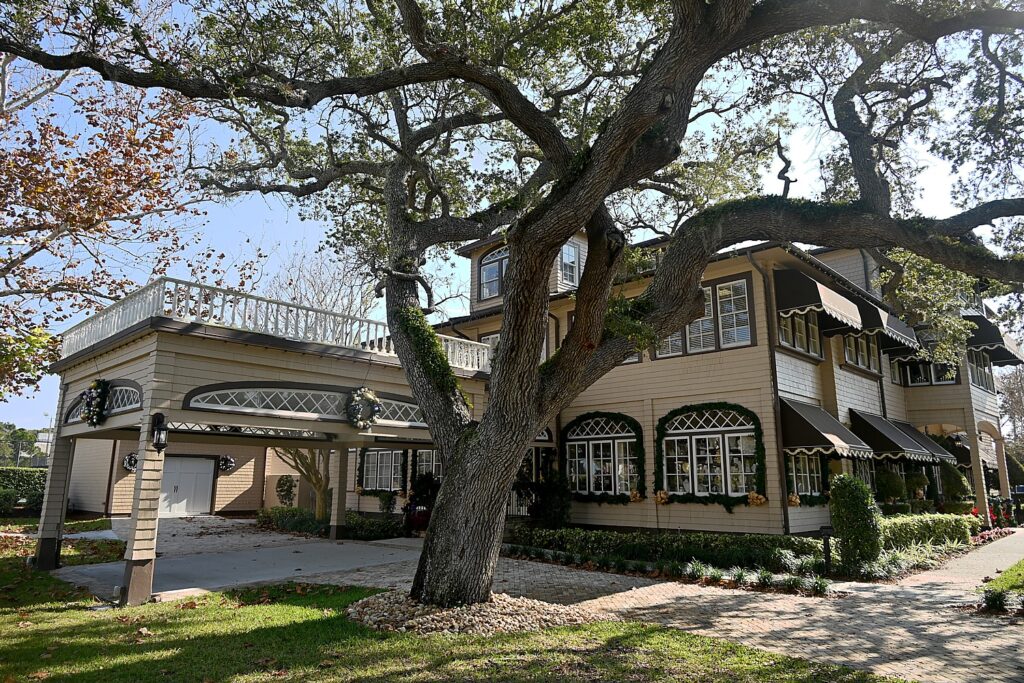 On my own, I also discover some of the attractions that make actually living here wonderful – starting with the Museum of Arts and Science (MOAS).
When I arrive, I ask the receptionist what is special, what should I definitely look out for. She replies, "Well, we have the biggest collection of Coca Cola bottles, and a skeleton of a giant sloth."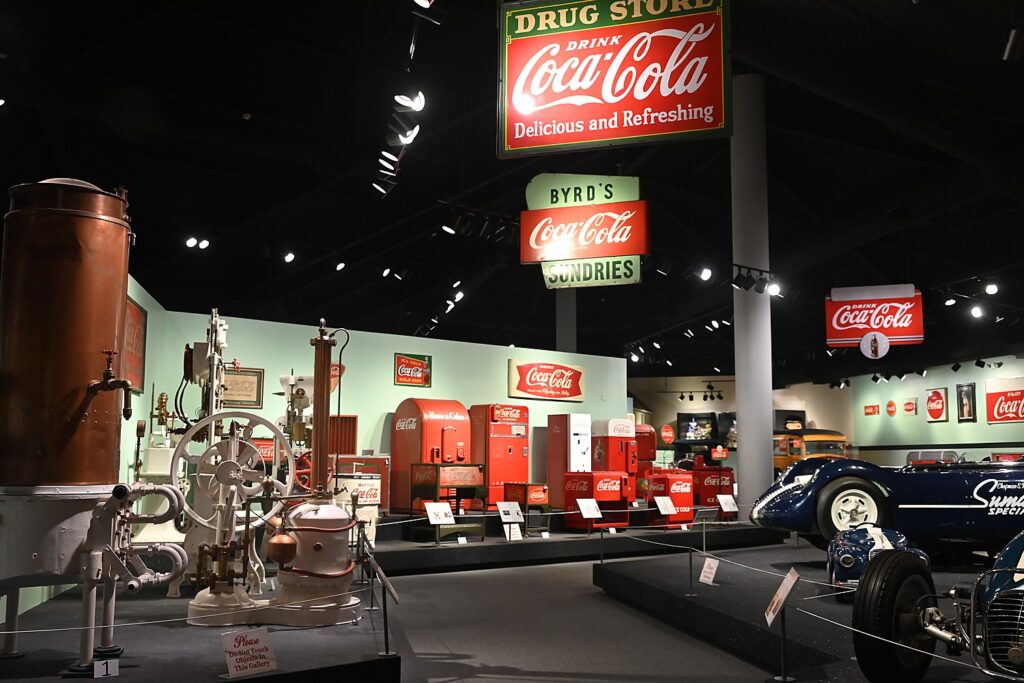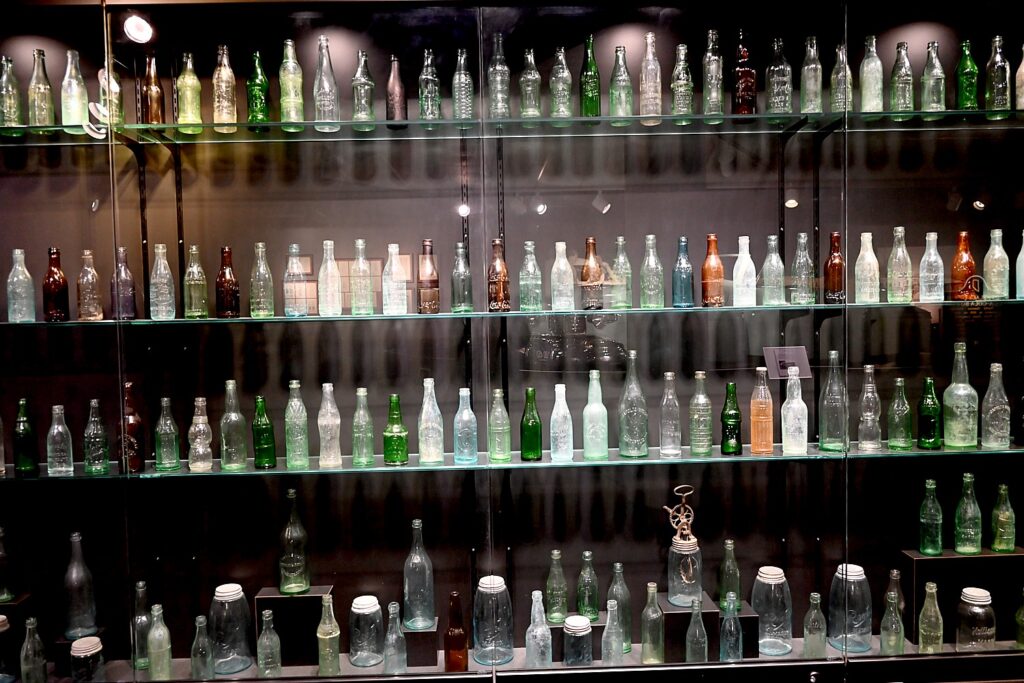 Walking into the Coca-Cola collection, you can't help but let out an actual "Wow," It turns out that the guy who invented and manufactured that classic glass Coke bottle in Indiana, Chapman J. Root (he got 5c royalty on every bottle sold), also had interests in Coca-Cola bottling plants in New York, New Jersey, Pennsylvania, Missouri, Illinois and Florida, and when he retired, his grandson Chapman S. Root took over the company and moved it, in 1951, to Daytona Beach. Over a 50-year period, Chapman S. Root and his wife Susan Root Fieblman, collected some 100,000 objects that make up the $5 million Root Family Museum collection – probably the largest of Coca-Cola memorabilia – housed within MOAS. We see not only a timeline of all the bottles and bottling equipment, but the delivery trucks, the different vending machines, all with the trademark Coca Cola red color. It is pure Americana – both for the Coca-Cola cultural iconography and the story of an entrepreneur and innovator making good. (See: For Coke Fans, Collection is 'The Real Thing', https://www.orlandosentinel.com/news/os-xpm-2001-10-14-0110120609-story.html)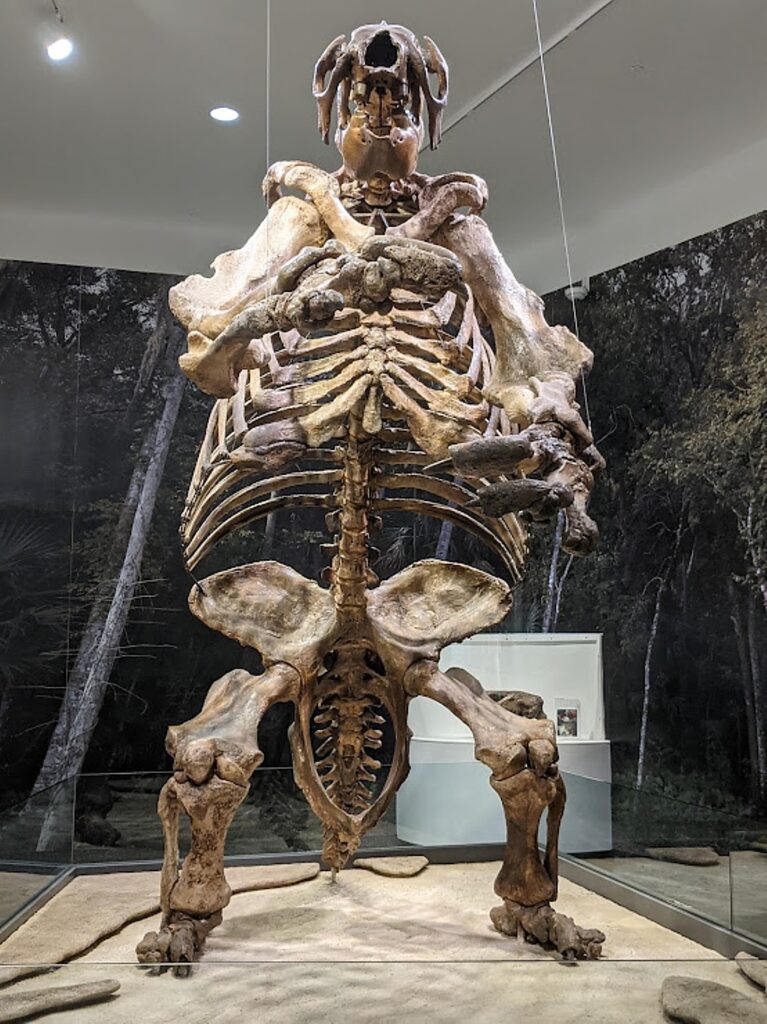 Then I walk into the "Natural Florida" exhibit and there it is. When you think of "sloth" you might think of Sid in the "Ice Age" movies. Now imagine The Hulk but probably three or four times the size. The skeleton of the Eremotherium – the largest sloth to have ever existed – that we see assembled in its fearsome pose was collected just 2 ½ miles away. It would have weighed up to five tons and stood 15 feet tall – only the Wooly Mammoth was larger in the Western Hemisphere. Phenomenal.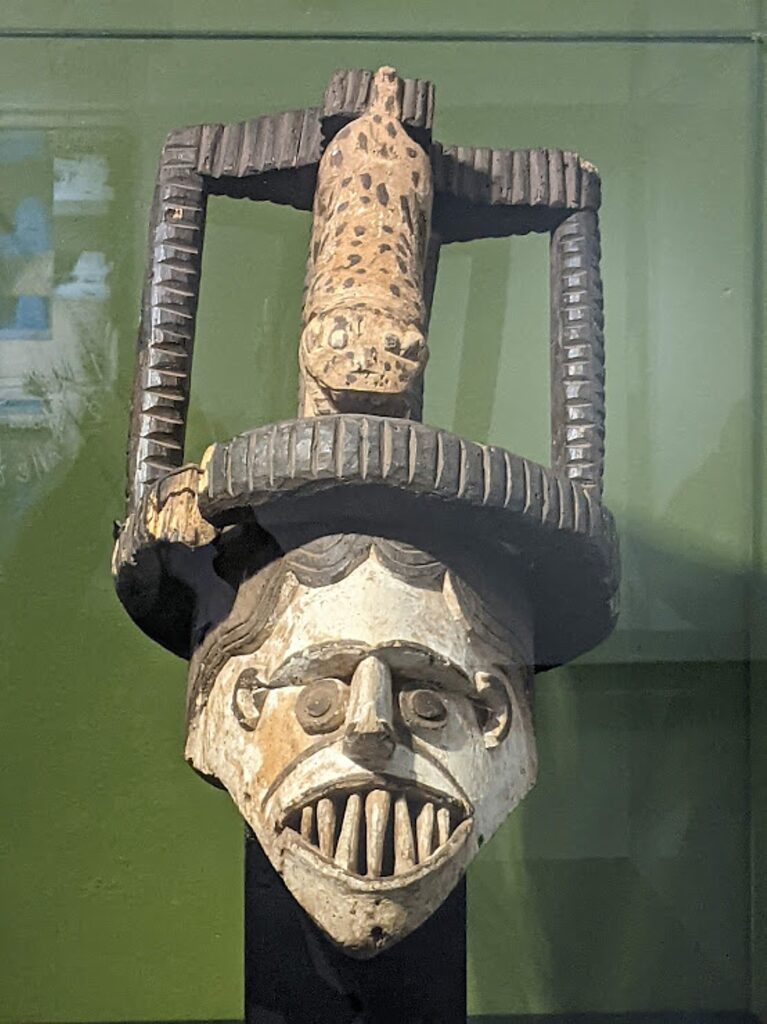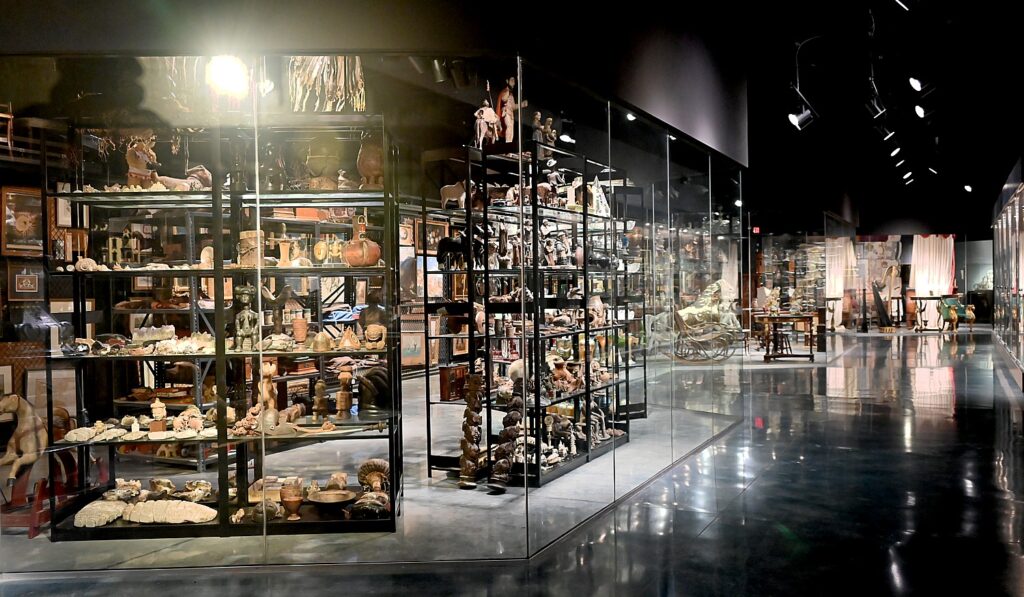 The rest of the museum has some fabulous, unexpected and eclectic collections: African tribal artifacts including incredible masks, Chinese art, and the American decorative arts collection of Anderson Child Bouchelle (a fifth generation Floridian, his father was Florida's first cardiologist, brought to the state by Henry Flagler). I especially love "The Warehouse" where you can peek at treasures that otherwise would be stored away. (352 South Nova Road, Daytona Beach, Florida 32114, 386-255-0285, www.moas.org/visit/index)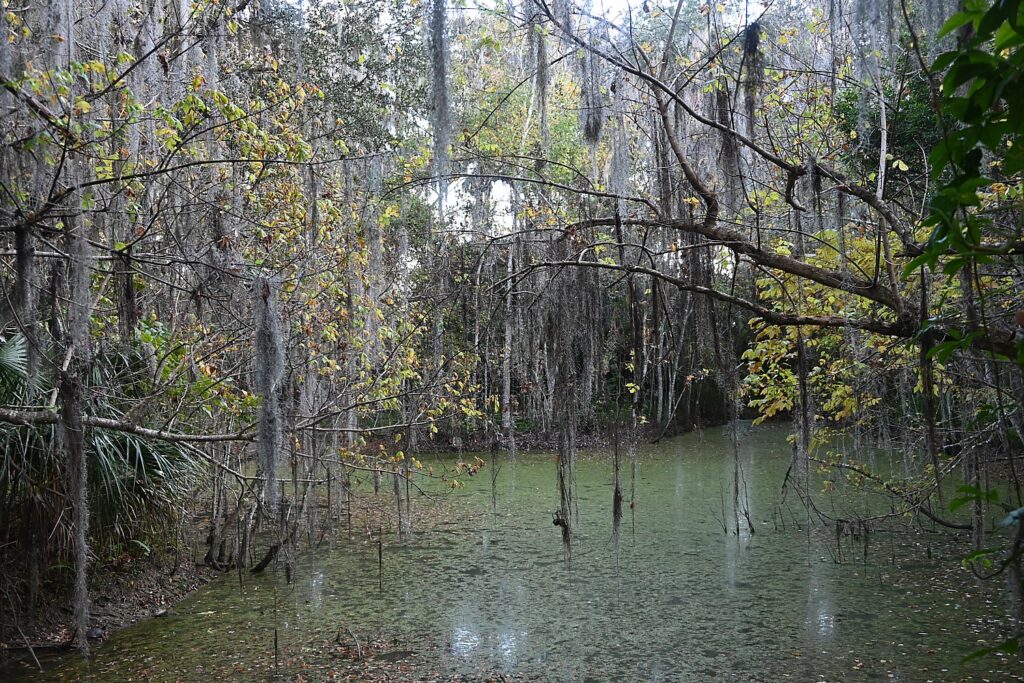 Before leaving, I follow the Nature Trail that starts just outside the museum that takes you on a boardwalk into the jungle (note the sign that warns of such creatures as snakes and alligators).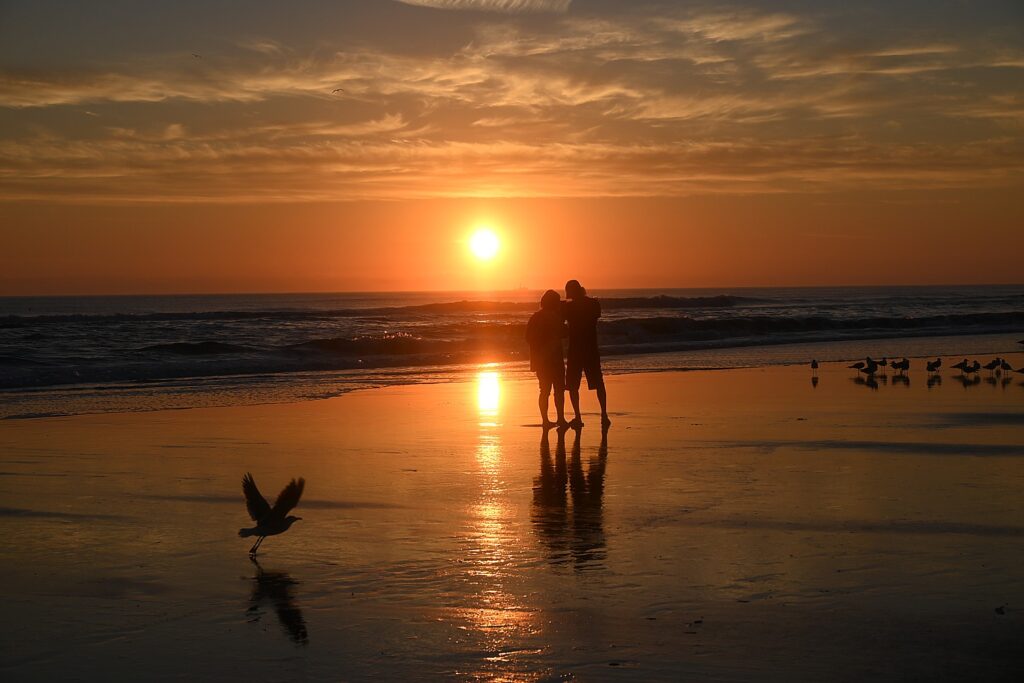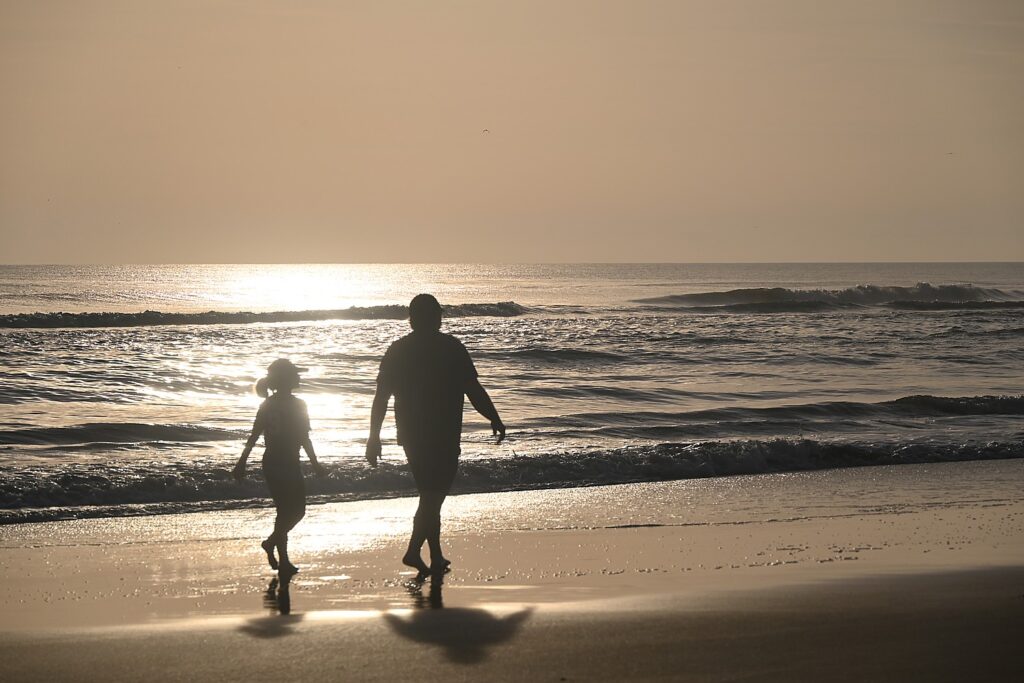 The next day, after my ritual beach walk to revel in the daily miracle of the sunrise, I go off to two other signature attractions, both very close together at the southern tip of the barrier island.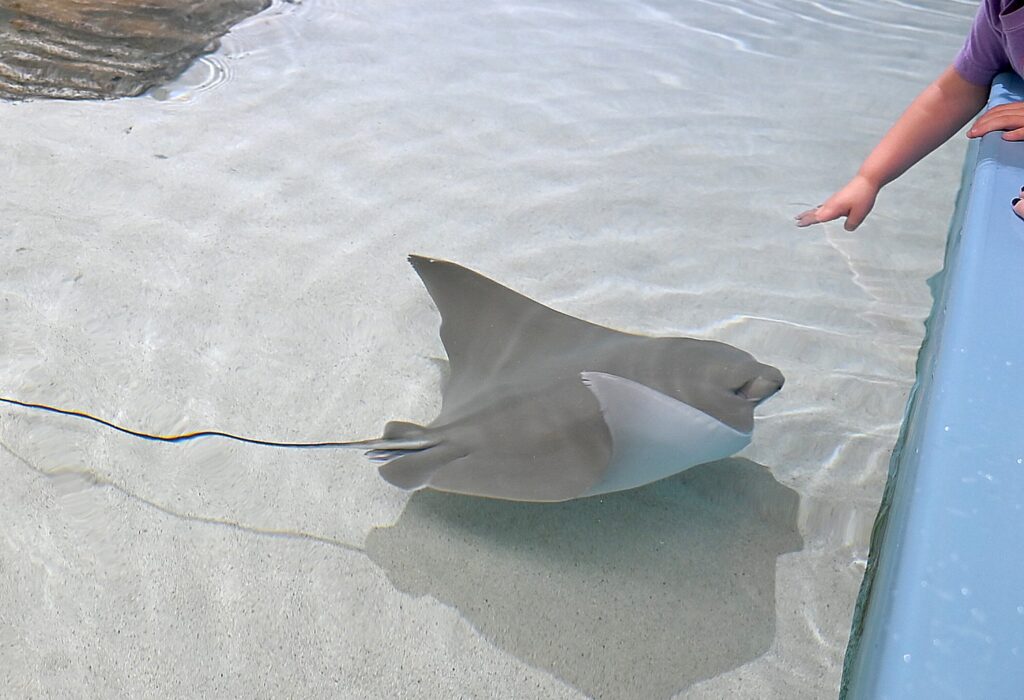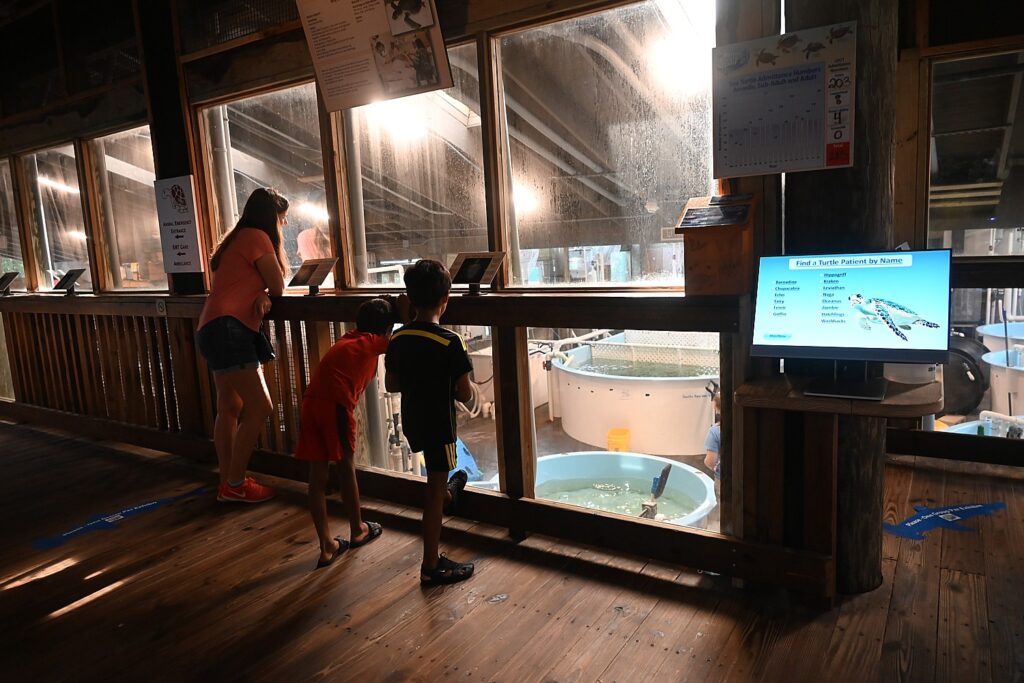 The modest but intimate Marine Science Center, is mainly an aquarium but also is where you can see its medical facilities where sea turtles are being restored to health (you can even watch operations through a glass) and a sanctuary for rescued birds. The small area is packed with fun things to look at, interact with and learn about Volusia County's rich marine life – like how they are re-growing (not just restoring) coral so crucial to the survival of ecosystems. This is a delight for families with children (100 Lighthouse Drive, Ponce Inlet, Fl 32127, 386-304-5545, www.marinesciencecenter.com)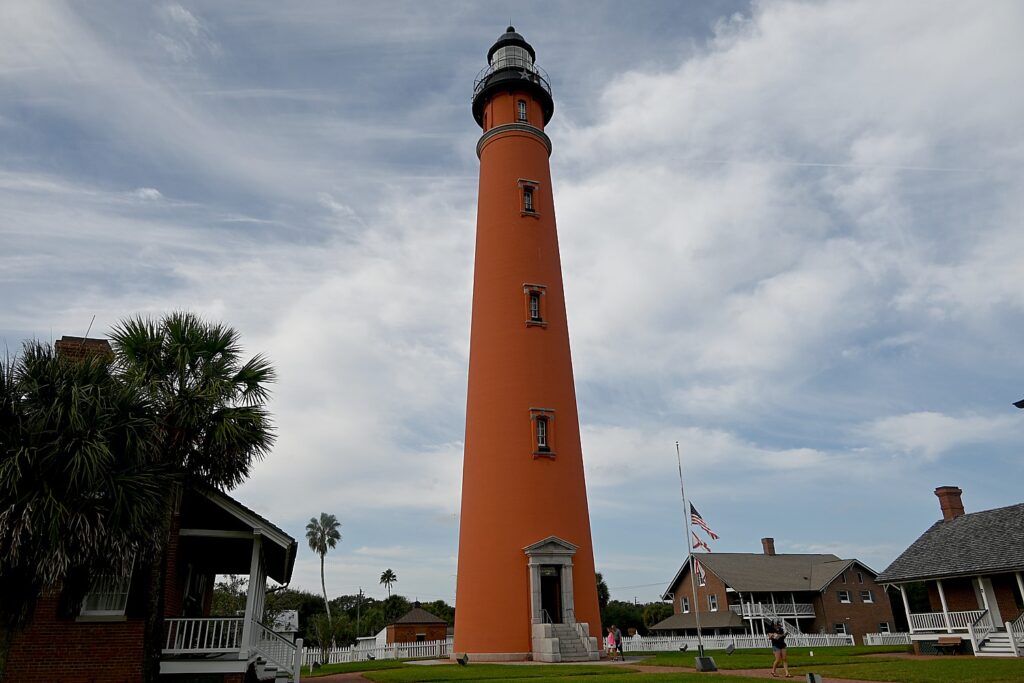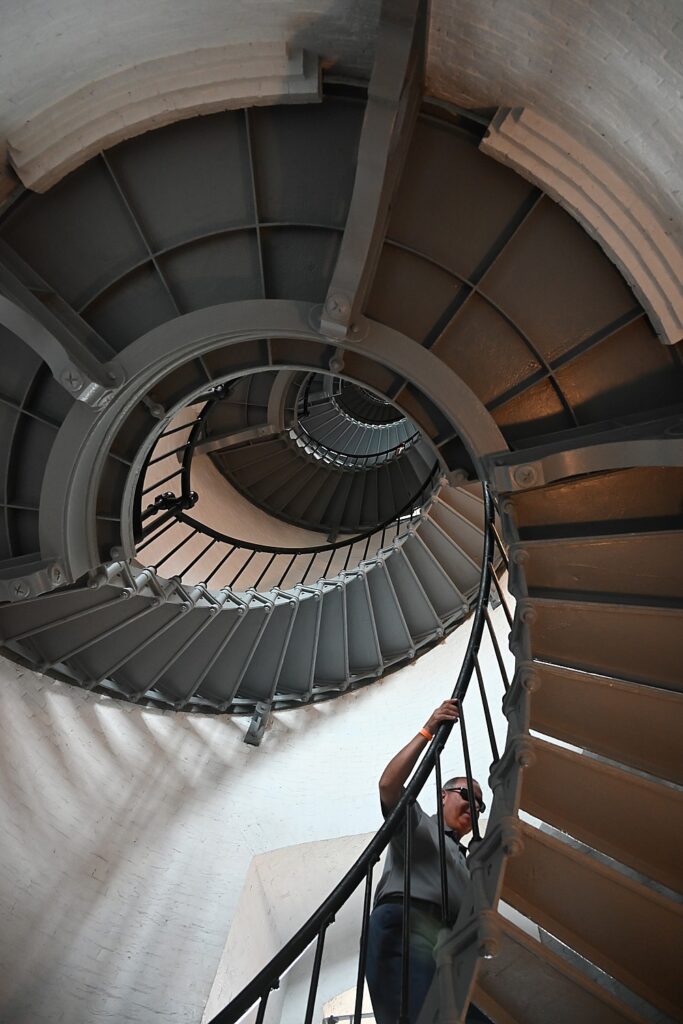 Nearby, The Ponce Inlet Lighthouse, constructed in 1887, is a treasure. At 175 feet tall, the lighthouse is the highest in Florida and second highest in the country. You can walk up all 203 steps winding around and around, and step out for a 360-degree view. Most interesting are the other structures and buildings – all original – that you can visit and the exhibits that show the life and times of the lighthouse keepers, and wonderful videos showing the history. In the modern Ayres Davies Lens Exhibit Building, you can see a world-class Fresnel lens collection. There is also an exhibit of Cuban Rafts that carried refugees trying to make their way to freedom on these fragile homemade boats and rafts. There is really a lot to see and explore, including nature trails and you can walk out to a very long break-water. (4931 S. Peninsula Drive, Ponce Inlet, FL 32127, 386-761-1821, ponceinlet.org)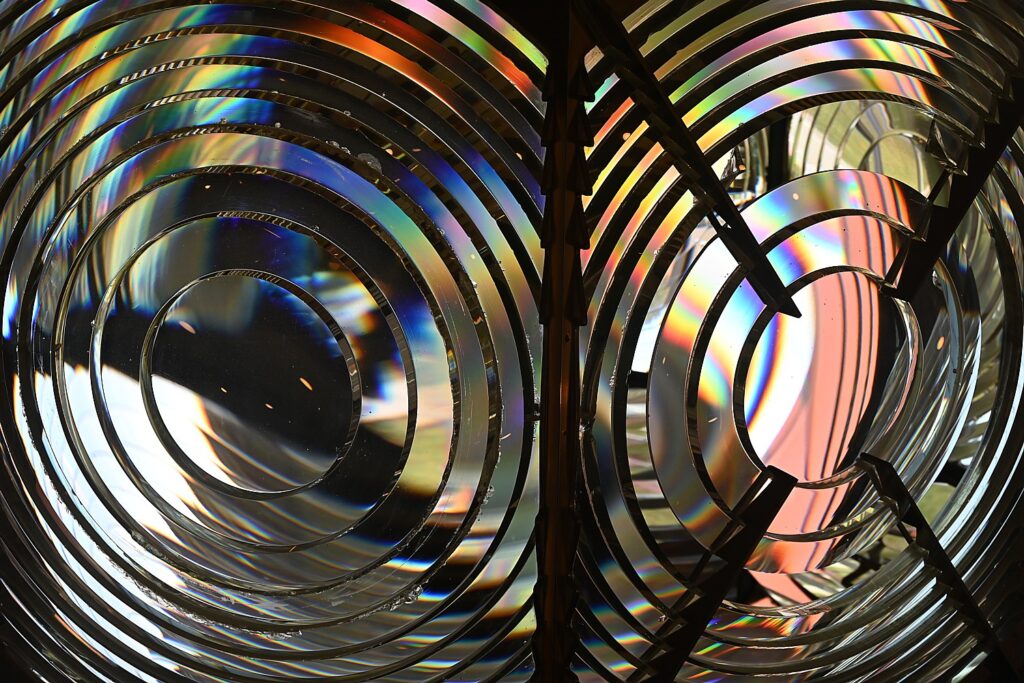 For more historic sites, you can trace the footsteps of educator and civil rights activist Dr. Mary McLeod Bethune on a tour of her former home, and visit the historic Jackie Robinson Ballpark (where in 1946, a year before he broke the major league racial color barrier in Brooklyn, Robinson broke the color barrier with the Montreal Expos, the triple A minor league affiliate of the Brooklyn Dodgers, after being rejected from other Florida cities, Ray relates).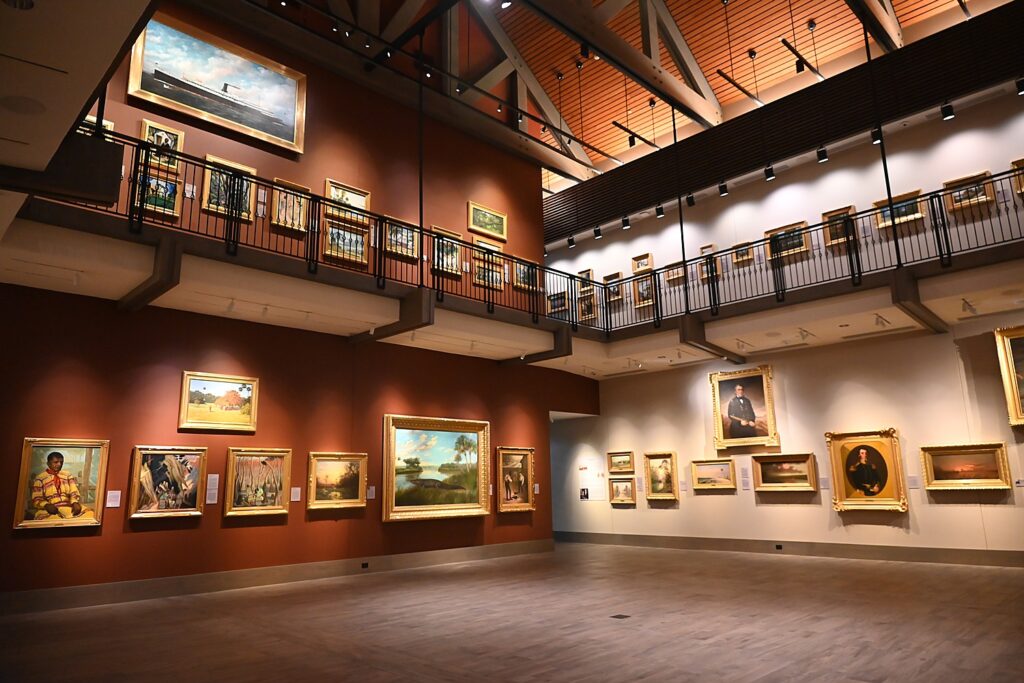 The next day, I visit the extraordinary Cici and Hyatt Brown Museum of Art, which is on the same campus as MOAS. This is the most astonishing find of all. Since 1997, the Browns made it their mission to collect art representing Florida. After being a traveling exhibit for some time, what is the largest collection of Florida art is now housed in this stunning, brand new two-level structure. The museum features a rotating collection of 2,600 Florida-themed oil and watercolor paintings. The Museum's grand central gallery and mezzanine showcase the collection's signature pieces, while six smaller galleries feature beautiful changing exhibitions with Florida themes. Most impressive are the way the paintings are selected, framed, how they are hung together, and the absolutely fascinating notes that accompany each and every one – not only a biography of the artist, but the context for the painting, something of history, and then really fascinating notes that are like a painting tutorial. (https://www.moas.org/explore/cici-and-hyatt-brown-museum-of-art/index)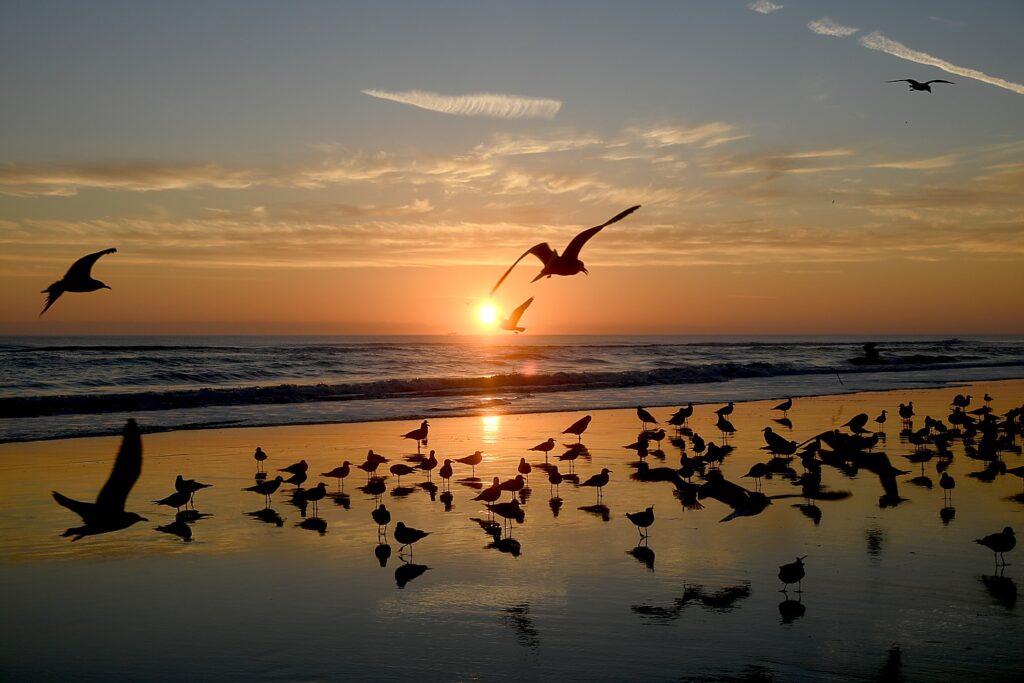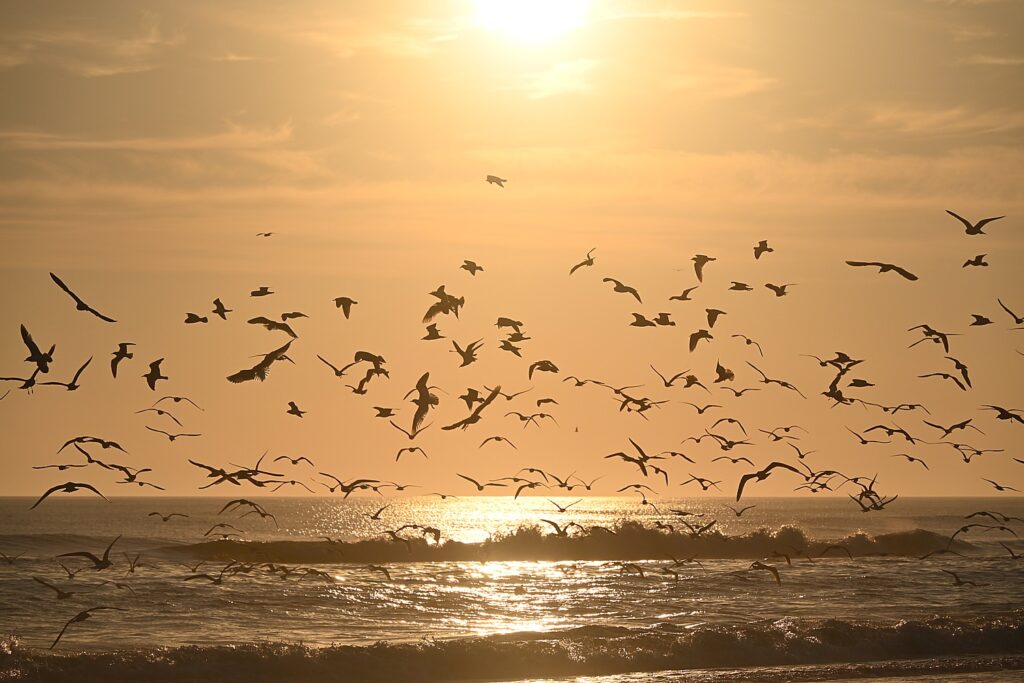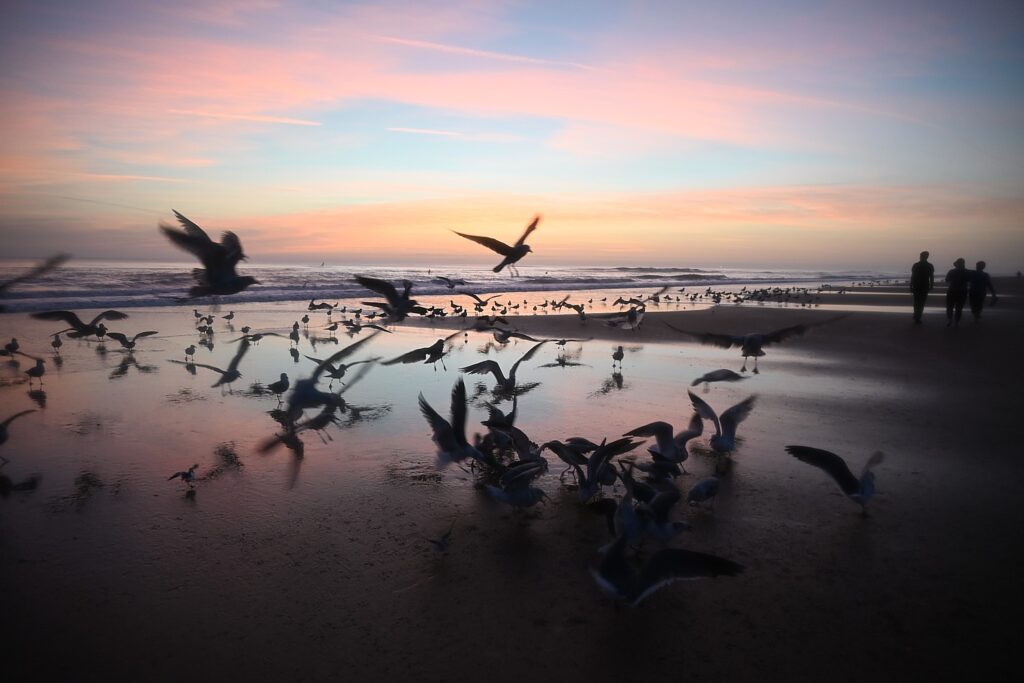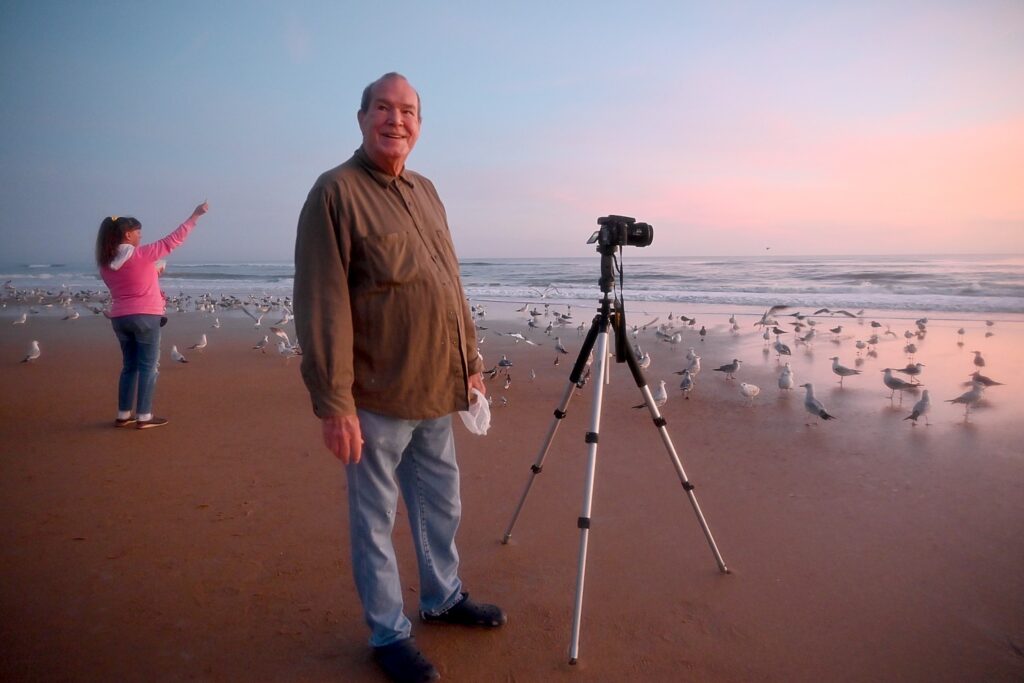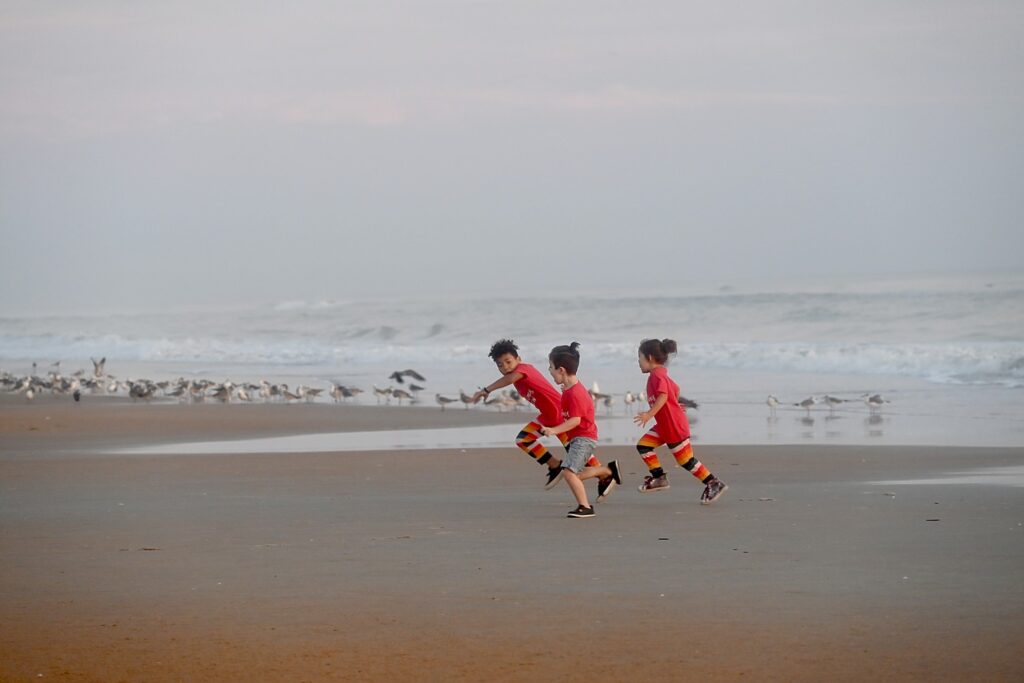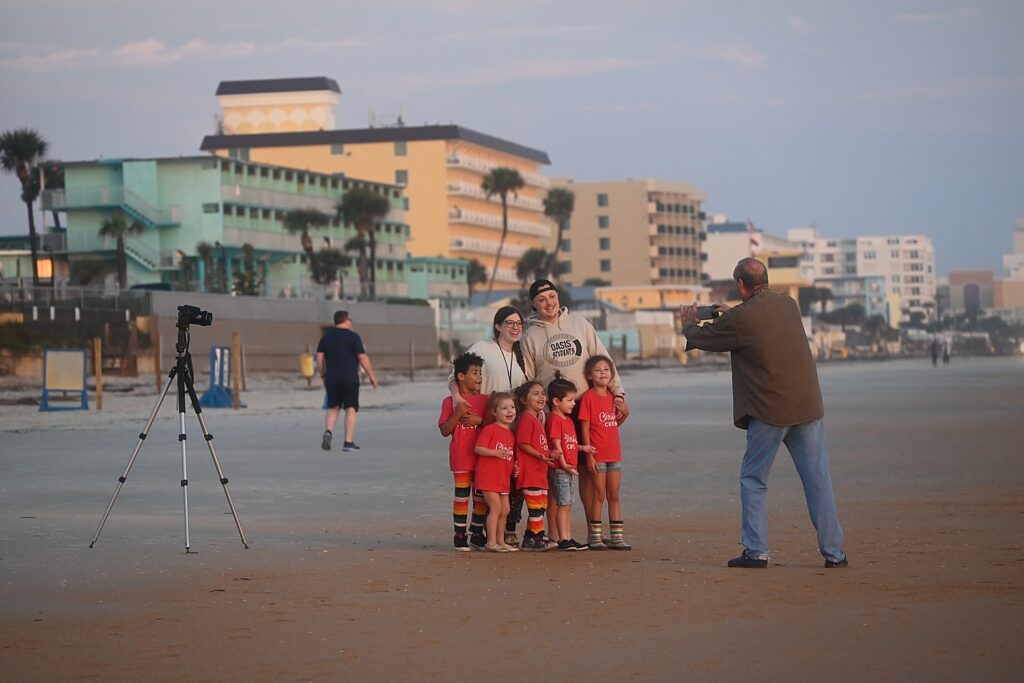 While not my focus on this trip, I would be remiss not to include some of the immensely popular and new attractions in Daytona Beach:
Speedway Indoor Karting (SIK), which opened in late 2020, offers state-of-the-art electric powered karts and gives guests of all ages and skill levels a full racing experience on a 16- turn road course featuring multiple elevation changes and a slick tri-oval.
Daytona Lagoon Premier Waterpark and Family Entertainment Center, just north of the pier area and steps from the beach, added a wave maker Treasure Lagoon Wave Pool, arcade games, and two water slides: Kraken's Revenge, a 54-foot-high, four-lane mat racer slide; and Shaka Halfpipe, a thrilling inner-tube experience that shoots riders backwards over a 50-foot drop. These new features, along with mini golf, go-karts, the MEGA arcade, and Sky Maze indoor ropes course make this a favorite year-round family spot.
More my speed: a new Riverfront Esplanade. The park that runs the length of historic downtown Daytona Beach is being transformed. When complete in 2022, the Riverfront Esplanade will extend a mile along the Halifax River and include a promenade along the water's edge, running and walking trails, and landscaping designed to encourage relaxation and reflection including water features, shade trees and raised botanical gardens.
Interactive maps for themed trails are available on DaytonaBeach.com including the new Cars, Craft and Culture trail, Share The Heritage Trail, Monuments & Statues Trail, an Iconic Trail and a Motorsports Trail to add to its popular Hiking & Biking Trails and the Ale Trail.
For more information, Daytona Beach Area Convention & Visitors Bureau,126 E. Orange Avenue, Daytona Beach, FL 32114, 386-255-0415, DaytonaBeach.com.
____________________
© 2022 Travel Features Syndicate, a division of Workstyles, Inc. All rights reserved. Visit goingplacesfarandnear.com, www.huffingtonpost.com/author/karen-rubin, and travelwritersmagazine.com/TravelFeaturesSyndicate/. Blogging at goingplacesnearandfar.wordpress.com and moralcompasstravel.info. Send comments or questions to [email protected]. Tweet @TravelFeatures. 'Like' us at facebook.com/NewsPhotoFeatures