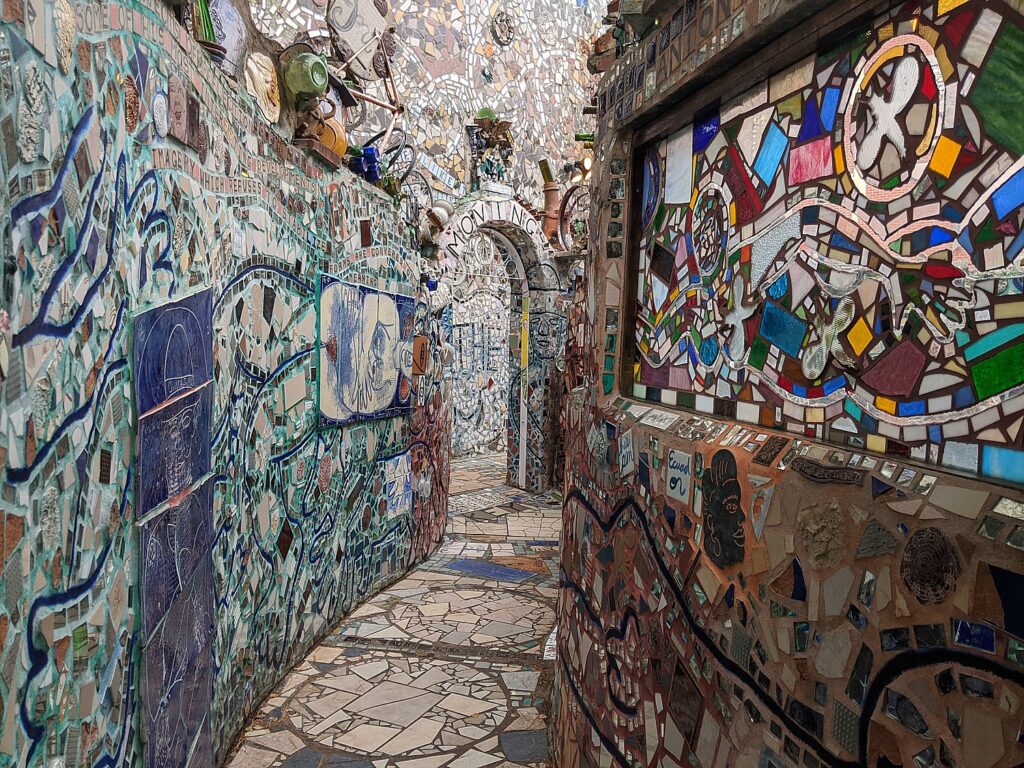 by Karen Rubin, Travel Features Syndicate, goingplacesfarandnear.com
Philadelphia is a jewel box of unique and spectacular, even life-enhancing attractions, a trove of national treasures of history, heritage, culture that glitters particularly during the holidays. The holiday splendor is eye-catching and warms the heart, but any visitor still has to make time to experience first-hand at least some of these iconic places. I manage to bookend my holiday merrymaking with a mix of art (Barnes Foundation, Philadelphia's Magic Gardens) with history (Independence Hall) with heritage (National Museum of American Jewish History) with science and enlightenment (Philly is the hometown of one of our most enlightened inventors, Ben Franklin), and so I end this visit with the Franklin Institute and can't wait to come back.
Philadelphia's Magic Gardens
You get a taste of what to expect in Philadelphia's Magic Gardens (PMG) as you enter the South Street neighborhood. The creator, Isaiah Zagar, who has lived in the neighborhood since moving there with his wife, Julia, in the late 1960s when it was derelict and blighted, turned trash and broken walls into sparkling mosaic art. Otherwise forbidding narrow alleyways and whole sides of buildings twinkle with the pieces of broken mirrors and glass and humor (you can't help but smile). But nothing prepares you for the awe you feel when you walk out of the two indoor galleries into the Magic Gardens.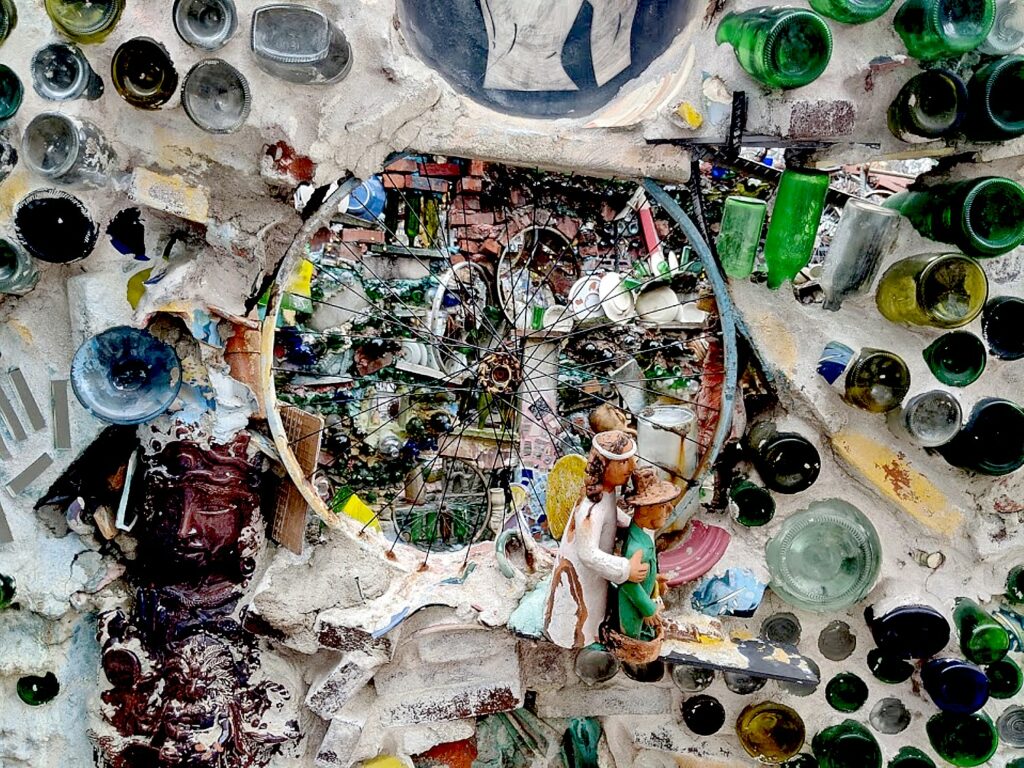 Here is a riot of handmade tiles, bottles, bicycle wheels, mirrors, international folk art, recreated into walls, pathways, stairways, layers and levels. There is so much to explore and discover – not just visually, but emotionally. Woven into the art are Zagar's profound, personal sayings, expressions, thoughts, feelings: "I build this sanctuary to be inhabited by my ideas and my fantasies." "Imagery which refuses to stabilize." "The complexity of various problems. Rewind it."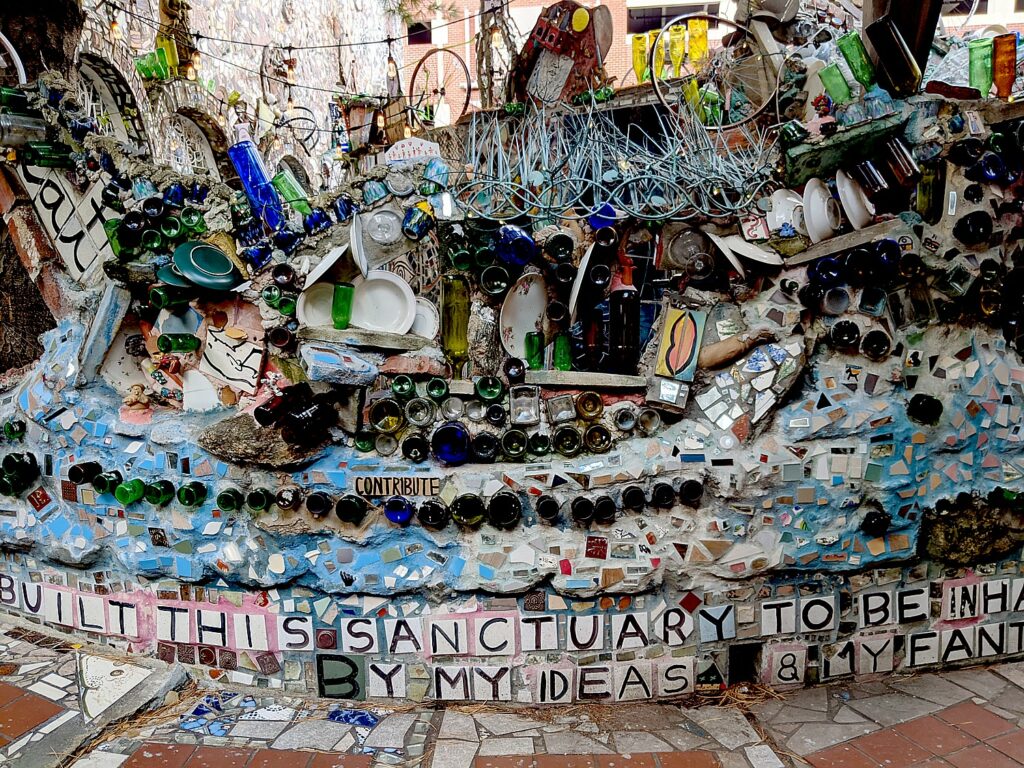 It's called Magic Gardens even though there are no plants, flowers or trees. But you aren't here long before you realize how it nonetheless is a living organic thing, where broken and discarded trash and objects considered valueless or past their useful life, get new life, purpose, meaning. And value.
The "magic" is how the objects are re-animated – an expression of creativity, infusion of imagination. "The Garden" grows organically, as if living organism.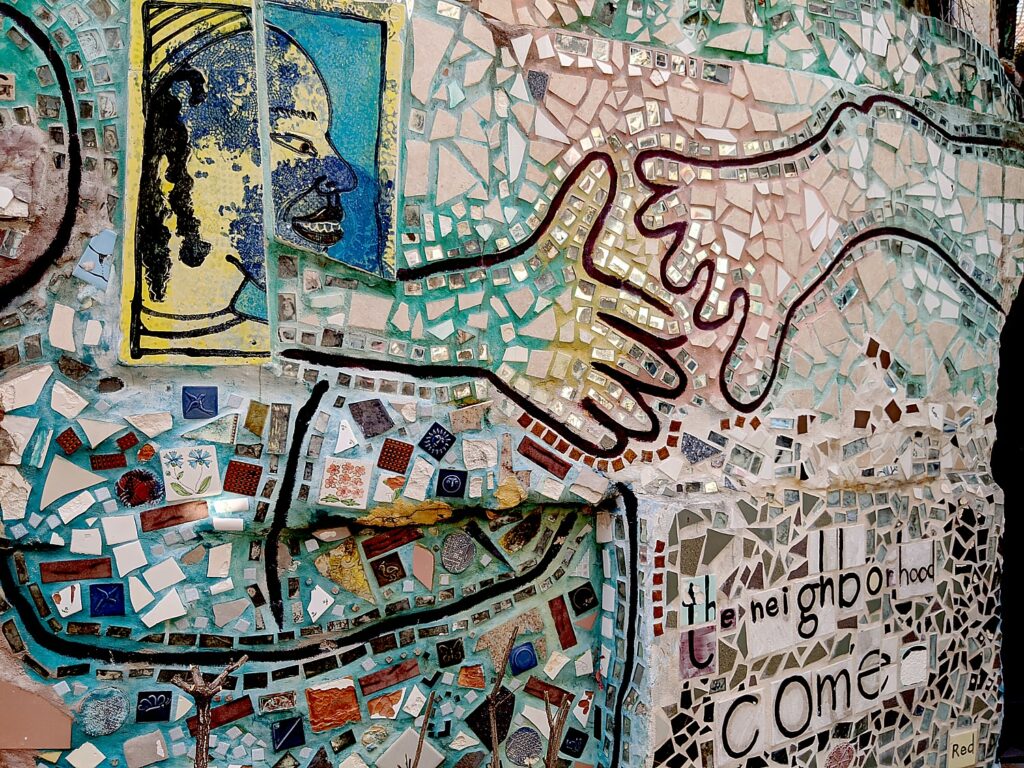 "It is one man's vision, process, style," Elisabeth Carter (Lis), a Magic Gardens guide, tells me. "He had assistants. Most of the smaller figurines and sculpture were made by Mexican folk artists and couple of local artists, especially the Aguilar family. Others helped make some of the tiles – including First Lady Michelle Obama (there is a letter that she sent to the Gardens).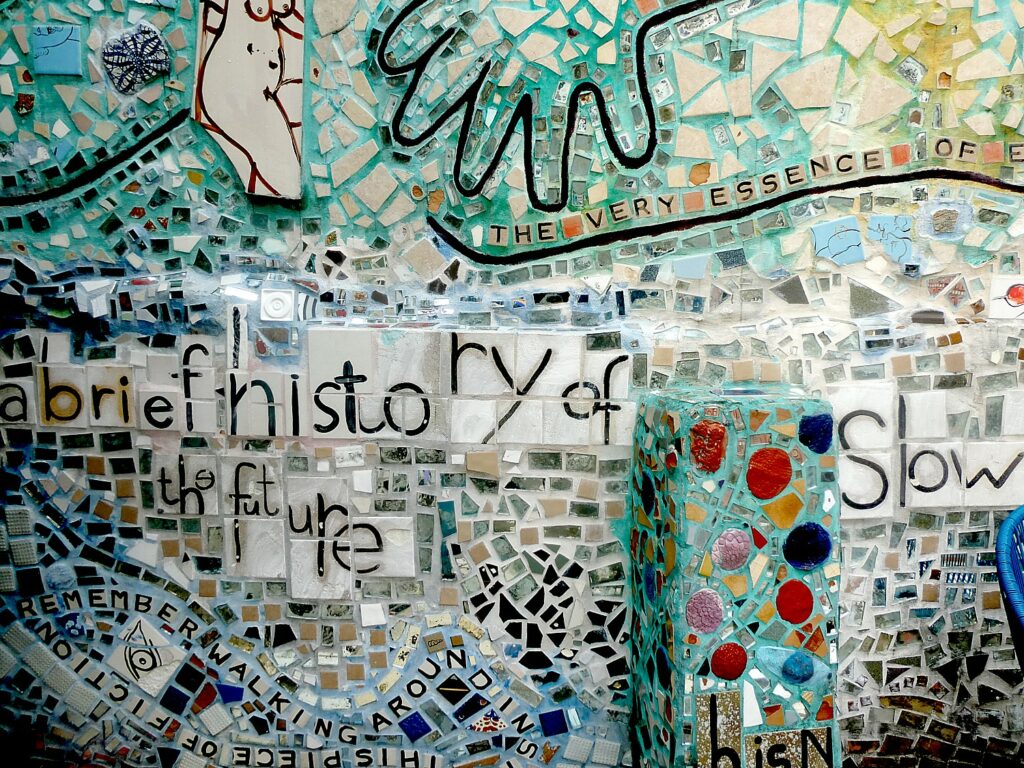 "It is still a work in progress – new pieces are added – plus it is outdoors, so weather (snow/ice) is factor. We have a full-time preservation team of thee who maintain, repair, and document new folk art.
"He's interested in how things wear, fade, and change over time – things are constantly changing, new things added – like a breathing animal.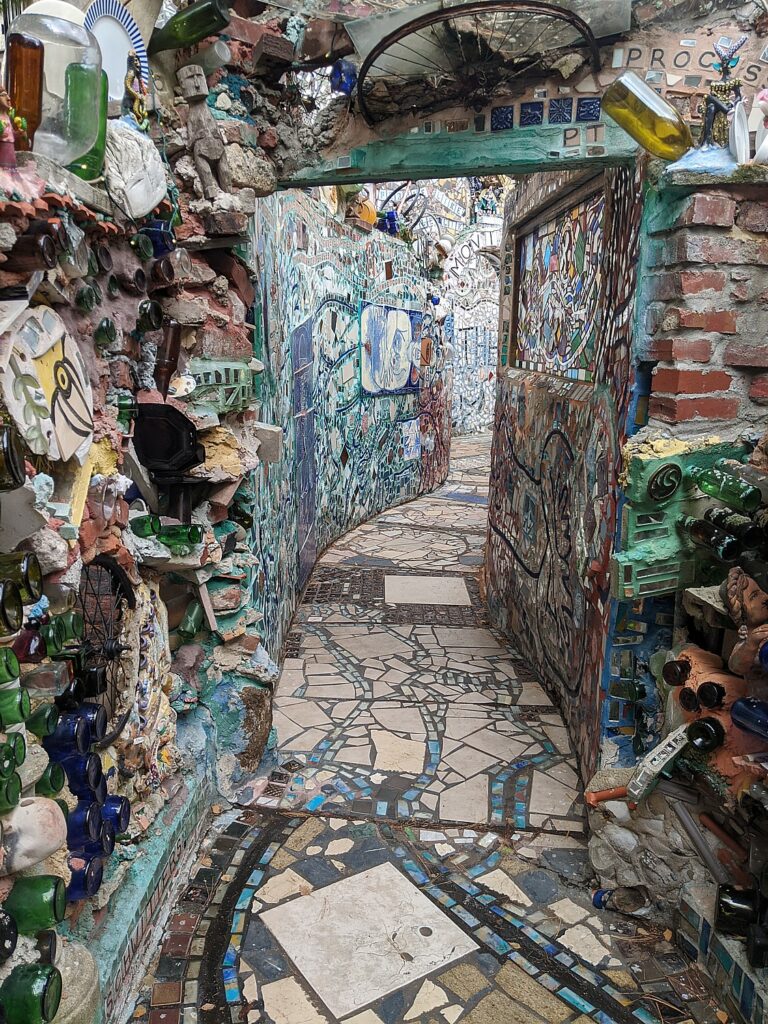 Zagar brings the art form of mosaic to a whole different dimension. "Zagar is known for mosaics. He uses things that others think are trash or have no value. He is inspired by the Hindu God Shiva – the god of destruction and transformation."
Zagar, who is 80 years old now, studied art at the Pratt Institute, Lis says, "but painting wasn't fulfilling. He Is bipolar; he used mosaics as mental health therapy. Small, broken pieces of tile people were throwing away, he found satisfying to build into something positive and beautiful."
Lis points me to a small sculpture which is a self-portrait, depicting the artist with three arms.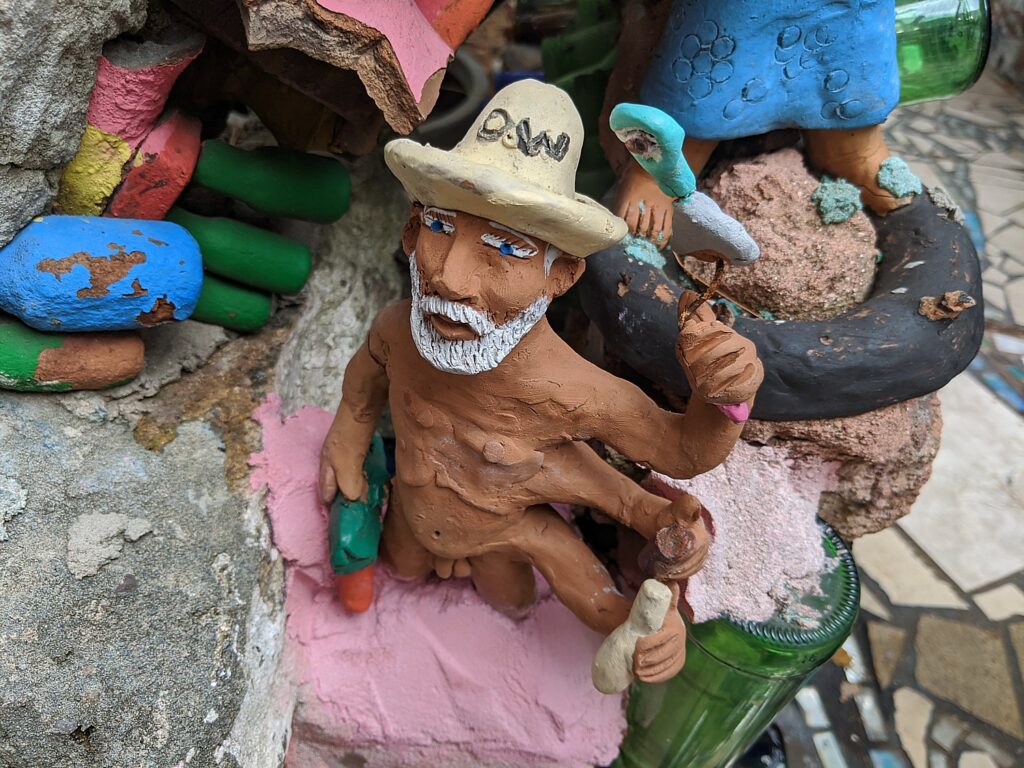 There must be thousands and thousands of objects here. You first see what is in front of you as a whole, but then your eye goes to sections, narrower and narrower, until you spend time searching and discovering individual objects. And what you see, what you experience would always be different – with light, time of day, weather affecting the colors and textures.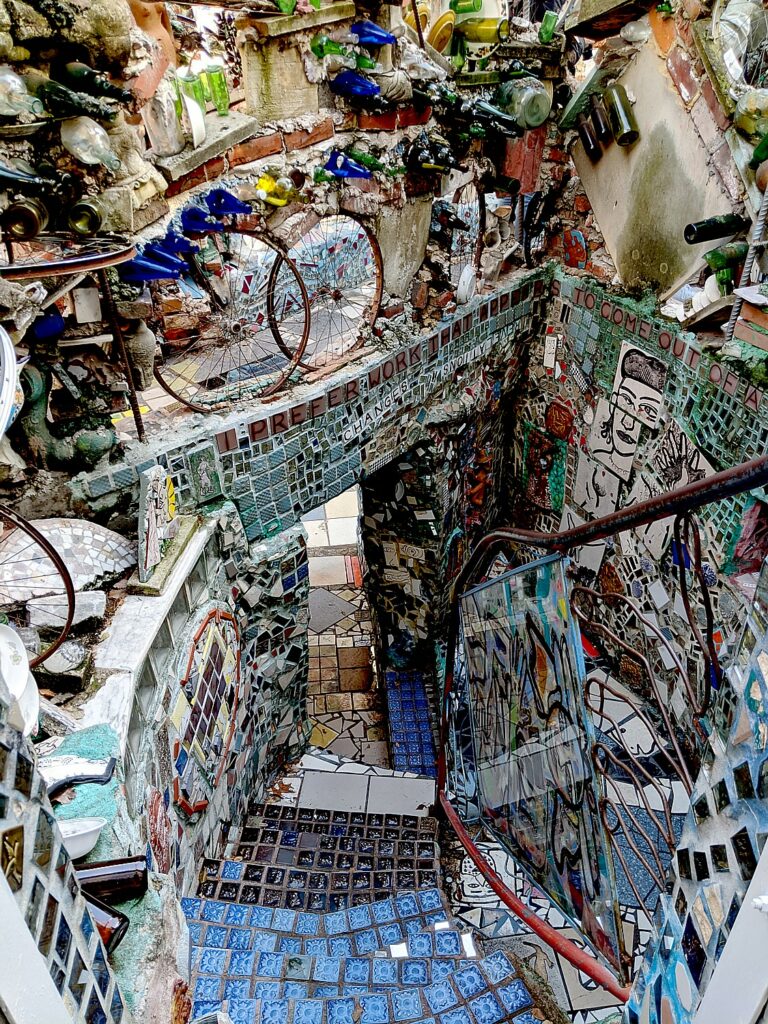 You have to walk through at least twice: the first time is very sensory, overload. The second time, you can focus more. You walk through an alley of art, curved paths, you see things differently from every angle, every step. Like a Japanese Garden, you cannot see the whole thing at once, and you don't know what to expect beyond. It's a carnival of art, a riot of color, texture, shapes and subjects that dazzle the eye and the brain and stir the heart.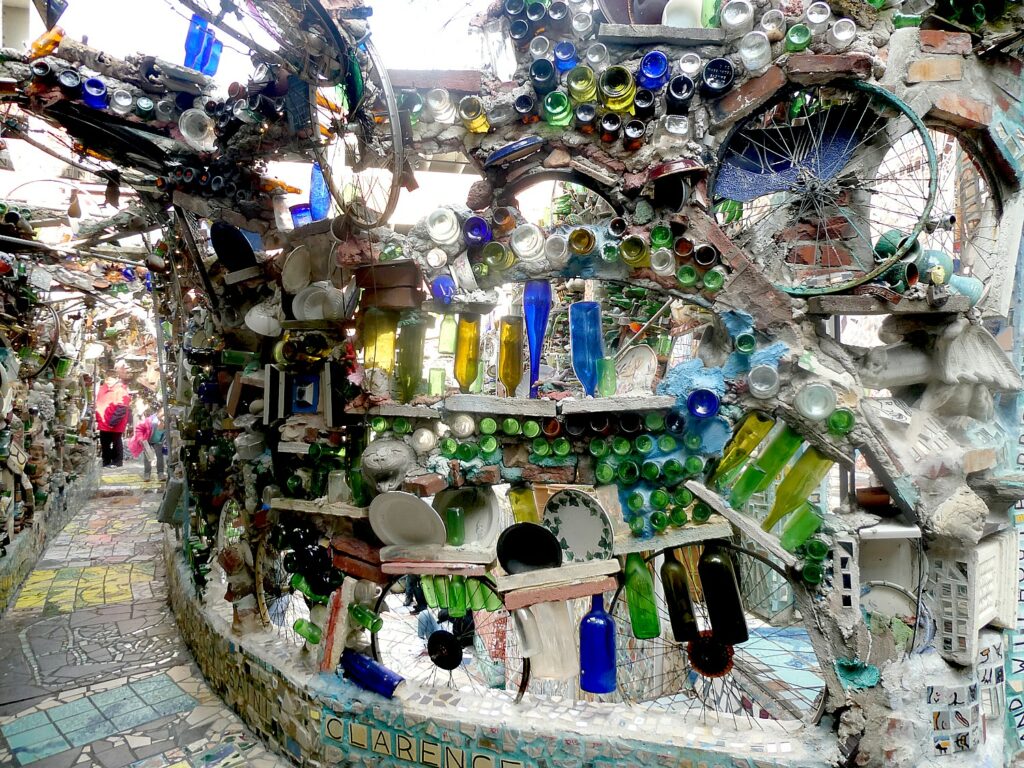 "Zagar has devoted himself to beautifying the South Street neighborhood since the late 1960s, when he moved to the area with his wife, Julia. The couple helped spur the revitalization of the area by renovating derelict buildings and adding colorful mosaics on both private and public walls. The Zagars, teamed with other artists and activists, transformed the neighborhood into a prosperous artistic haven and successfully led protests against the addition of a new highway that would have eliminated South Street. This period of artistic rebirth was coined the 'South Street Renaissance.' After the street was saved, Zagar continued creating mosaic murals, resulting in hundreds of public artworks over the next five decades.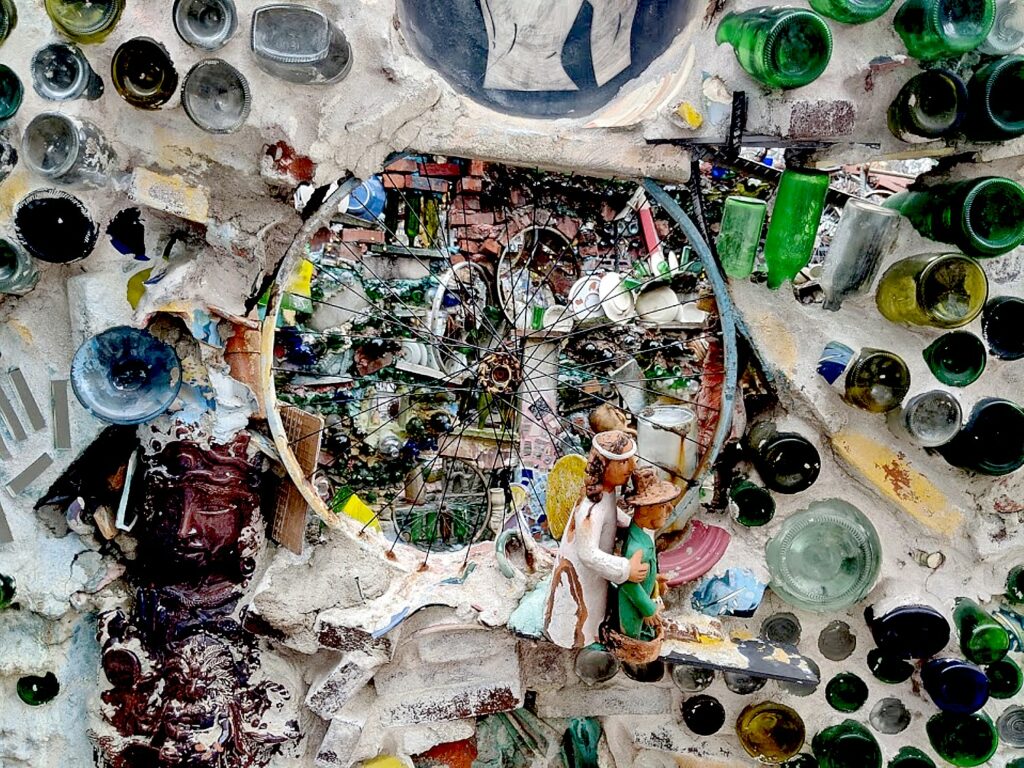 "In 1991, Zagar started working on the vacant lots located near his studio at 1020 South Street. He first mosaicked the buildings on either side of the property, then spent years sculpting multi-layer walls out of found objects. In 2004, the Boston-based owner of the lots discovered Zagar's installation and decided to sell the land, calling for the work to be dismantled. Unwilling to witness the destruction of the now-beloved neighborhood art environment, the community rushed to support the artist. His creation, newly titled Philadelphia's Magic Gardens, quickly became incorporated as a nonprofit organization with the intention of preserving the artwork at the PMG site and throughout the South Street region. Zagar was then able to develop the site even further; excavating tunnels and grottos."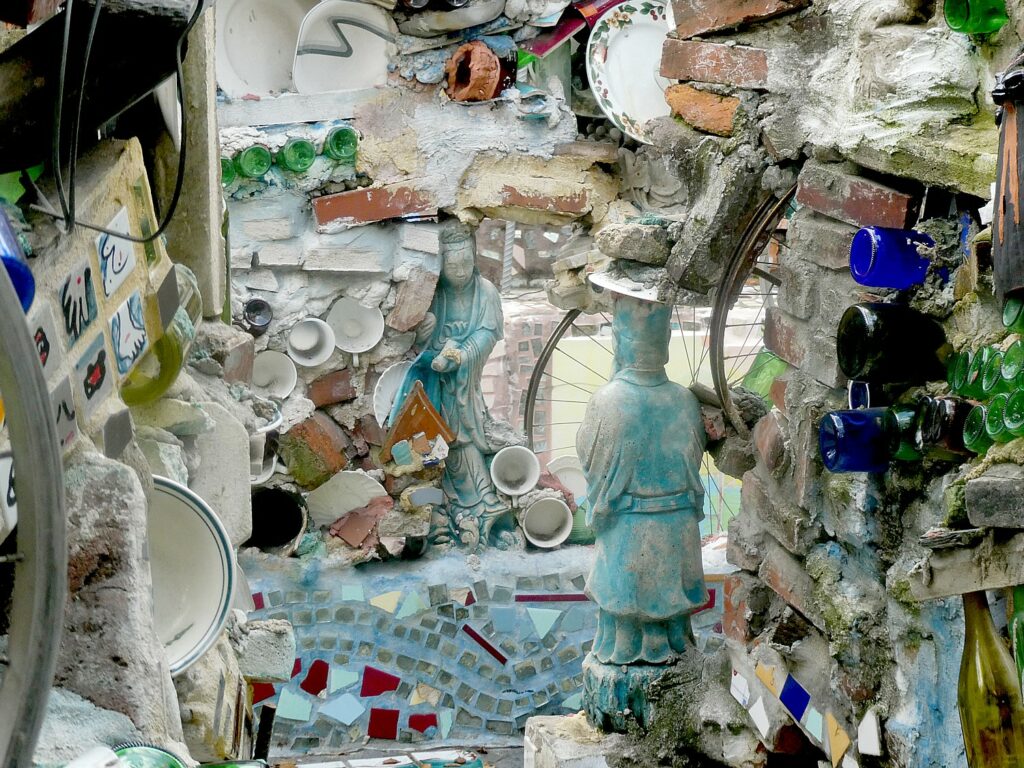 Philadelphia Magic Gardens opened to the public in 2008, giving visitors the opportunity to participate in tours, art activities, hands-on interpretive experiences, workshops, concerts, exhibitions, and more.
Philadelphia's Magic Gardens is open Wednesday-Monday, 11 am – 6 pm, closed Tuesdays. (1020 South Street, Philadelphia, PA 19147, 215-733-0390, www.phillymagicgardens.org)
I continue my walk to the Franklin Institute, all the while coming upon the fantastic public art throughout the city – magnificent murals that decorate buildings, that reflect and speak to that particular neighborhood and inspire with their beauty and their message. No doubt a public art movement inspired by Isaiah Zagar.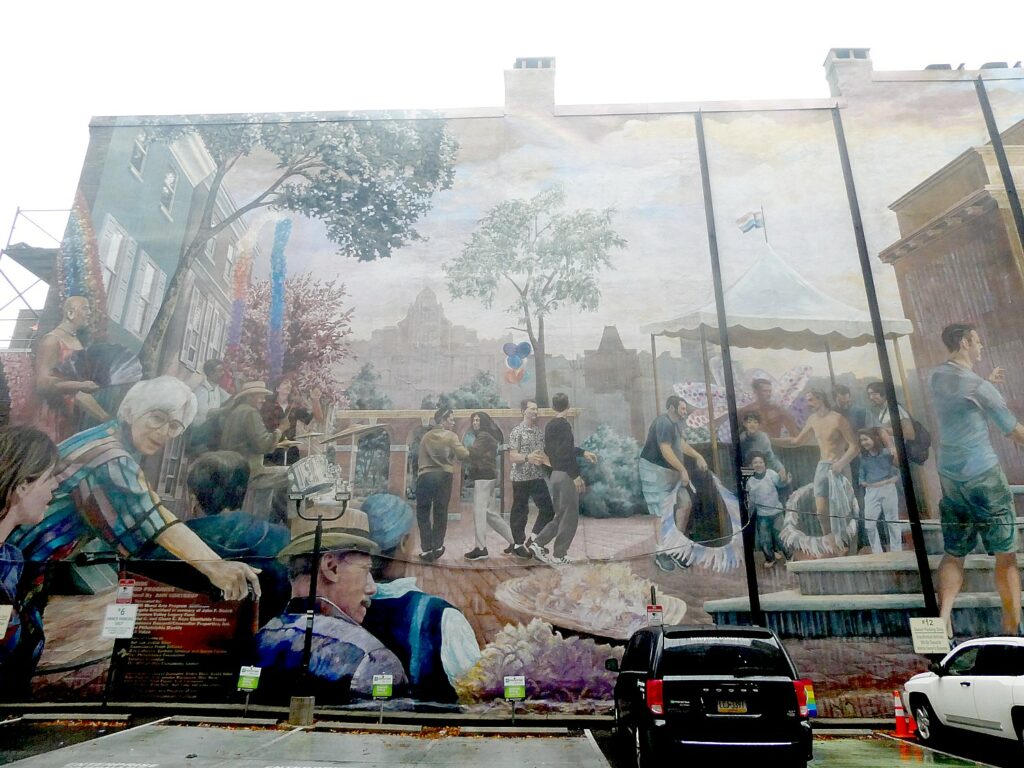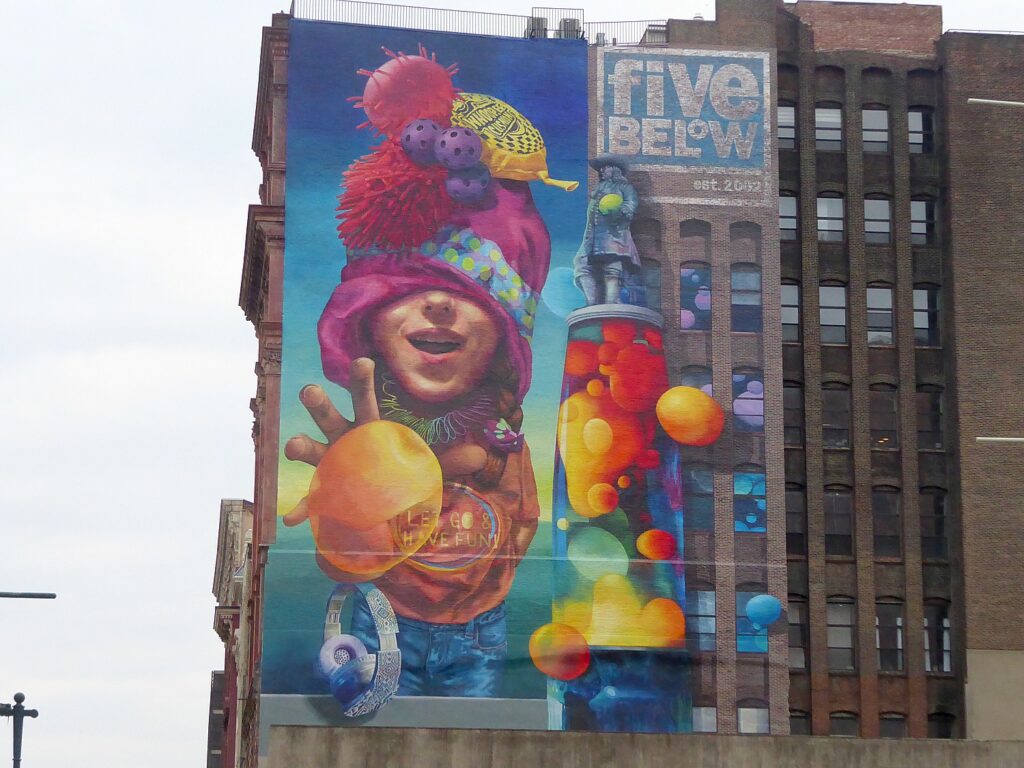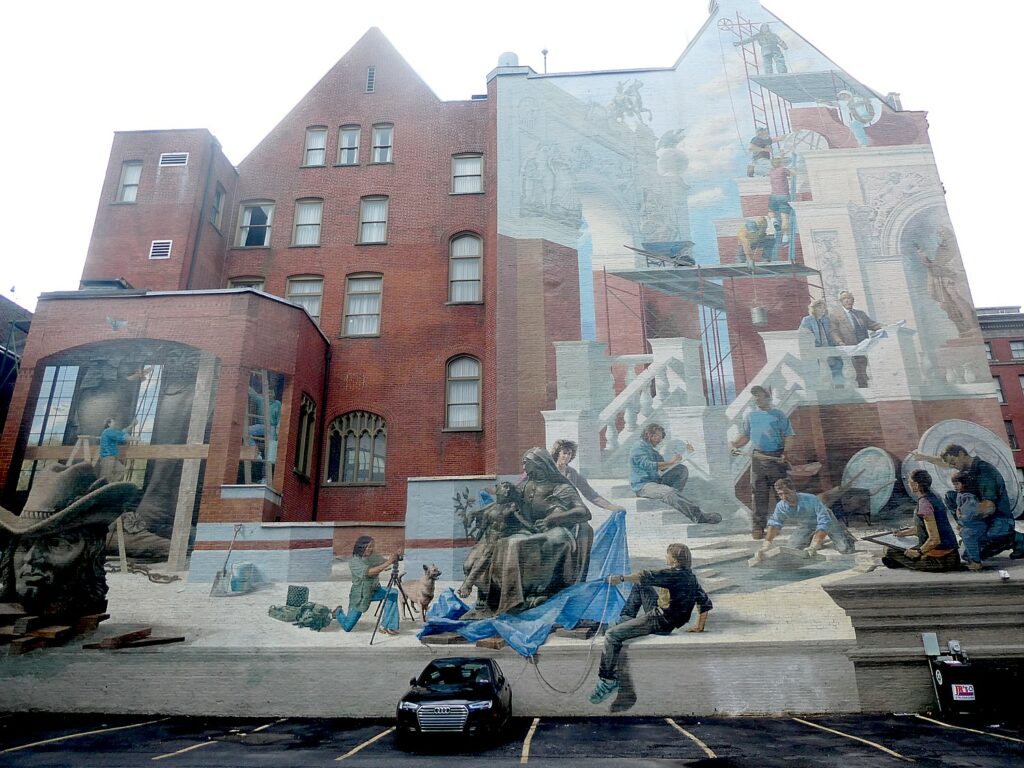 There is also Philadelphia's "Museum Without Walls" of sculptures and art work throughout the city (an audio tour is available, www.museumwithoutwallsaudio.org, 215-399-9000).
Franklin Institute
As you enter Franklin Institute. beneath a giant moon there is a sensational lighted statue of America's first scientist and Philadelphia's Favorite Founding Father, Ben Franklin, who inspired the institute's founding in 1824. During the course of a few hours, I travel to outer space in search of life; walk through a human heart; tangle in neurons of the human brain; visit one of the earliest steam engines; and try to unravel the mystery (to me, anyway) of electricity.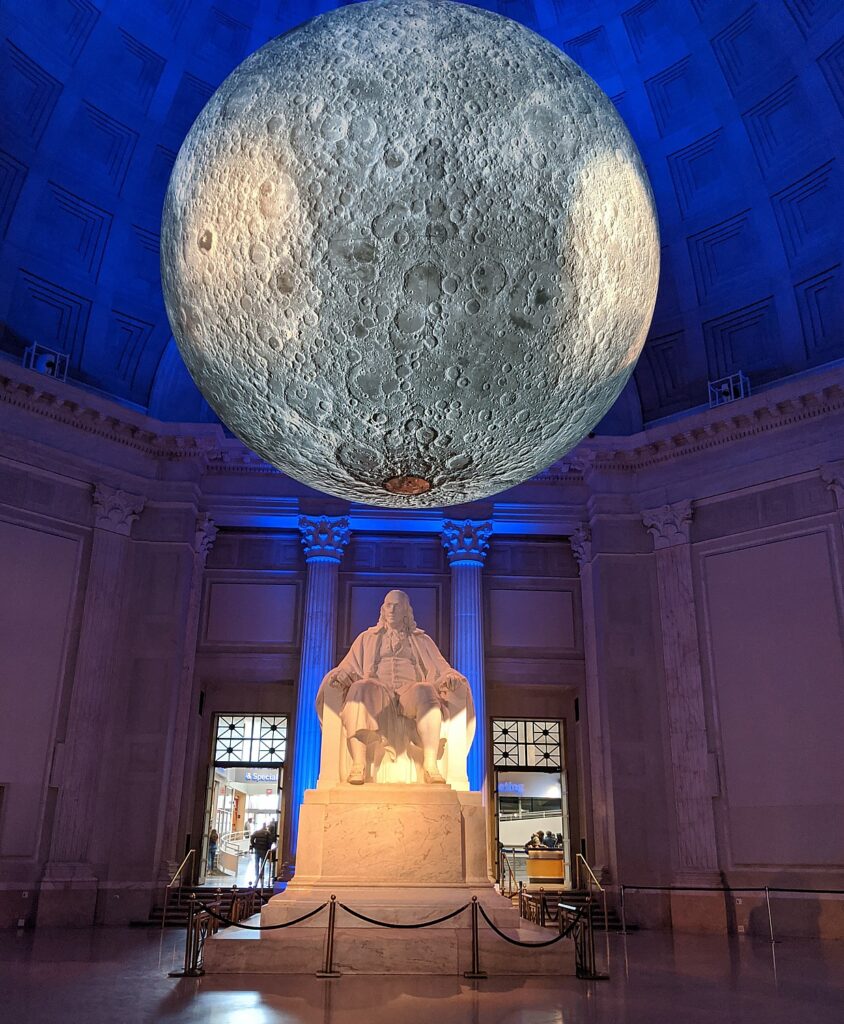 "If you wish to make an apple pie from scratch, you must first invent the universe," Carl Sagan said, the quote opening the movie in the Fels Planetarium, one of the first ever built, that dates from 1933.
Founded in honor of America's first scientist, Benjamin Franklin, The Franklin Institute is one of the oldest and premier centers of science education and development in the country. Today, the Institute continues its dedication to public education and fostering a passion for science by offering new and exciting access to science and technology in ways that would dazzle and delight its namesake.
Everything about the Franklin Institute is designed to engage, immerse, interact.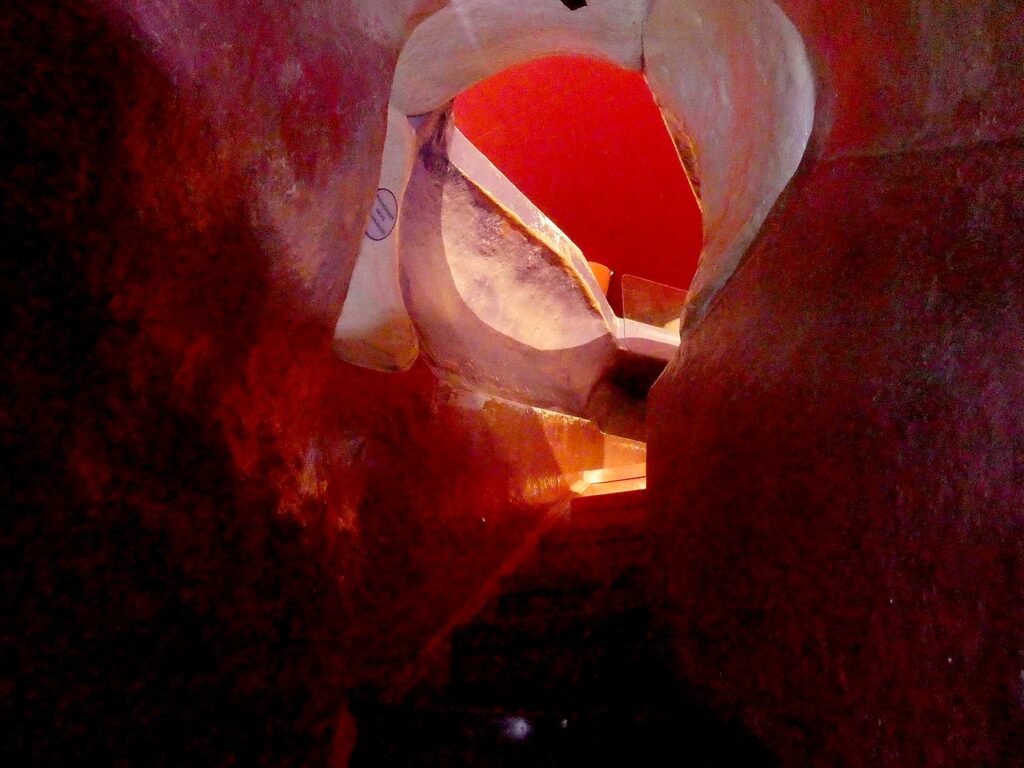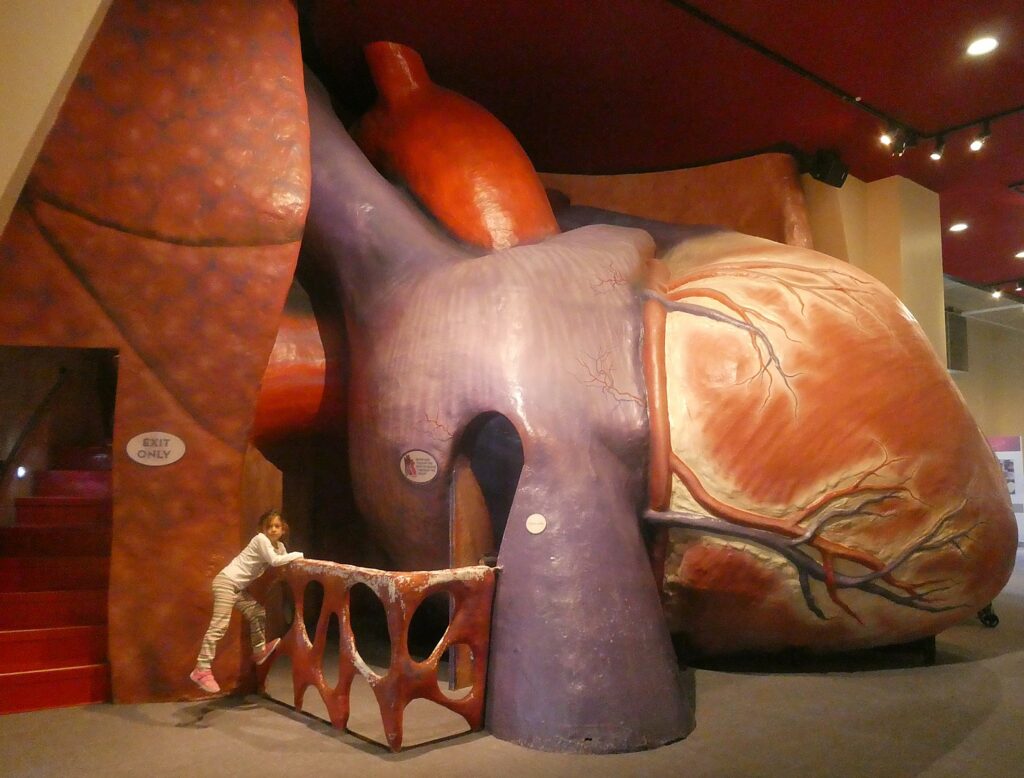 This is exemplified in the special exhibition on view through April 12, 2020, the world-premiere exhibition of "The Worst Case Scenario Survival Experience," based on the best-selling survival handbook series. The exhibit showcases strategies of survival and elements of escape in the form of a hands-on, minds-on logical series of immersive challenges providing the essential instructions for surviving unexpected but possible real-life scenarios with countless moments of excitement and levity throughout.
Learn how to jump from a moving train car, pick a lock, escape from quicksand, survive an avalanche, and more in the thirteen challenges that fill the Survival Gymnasium, which offers step by step instructions, expert advice, and the training to build the worst-case survival skills.
Tools for extreme survival, including counterintuitive uses for everyday items are on display, plus graphics that share how to identify anxiety and fear within the body and uncover how stress, physical exhaustion, and disorientation can make an activity, like surviving, more challenging.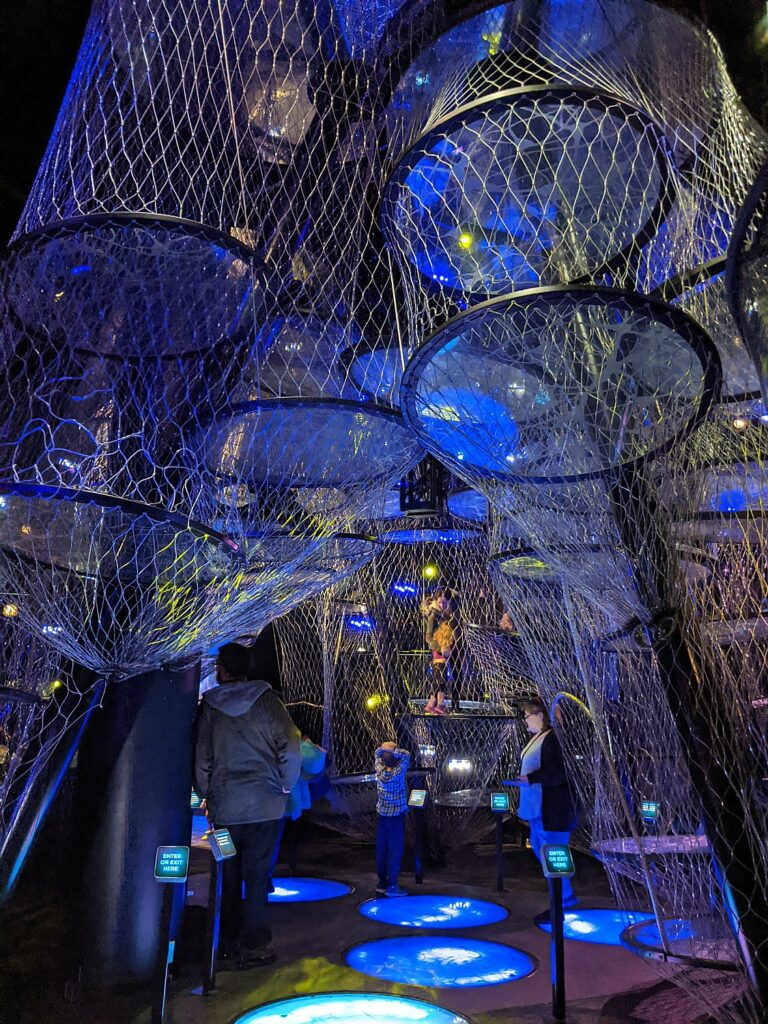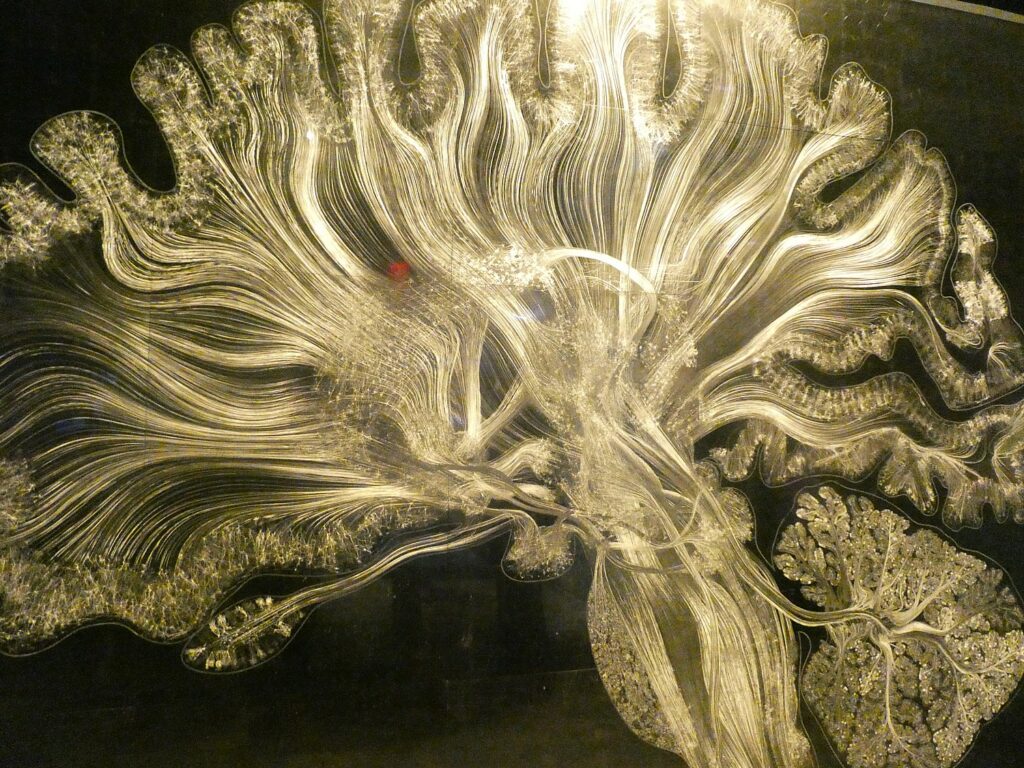 Samuel Vaughan Merrick and William H. Keating founded The Franklin Institute of the State of Pennsylvania for the Promotion of the Mechanic Arts in 1824. The Franklin Institute science museum opened to the public on January 1, 1934, calling itself a "Wonderland of Science," and was one of the first museums in the nation to offer a hands-on approach to learning about the physical world. It has been expanded over the years to contain more than 400,000 square feet of exhibit space, two auditoriums, and the Tuttleman IMAX Theater – becoming the most visited museum in the Commonwealth of Pennsylvania, a top-five tourist destination in the City of Philadelphia, and one of the leading science centers in the country.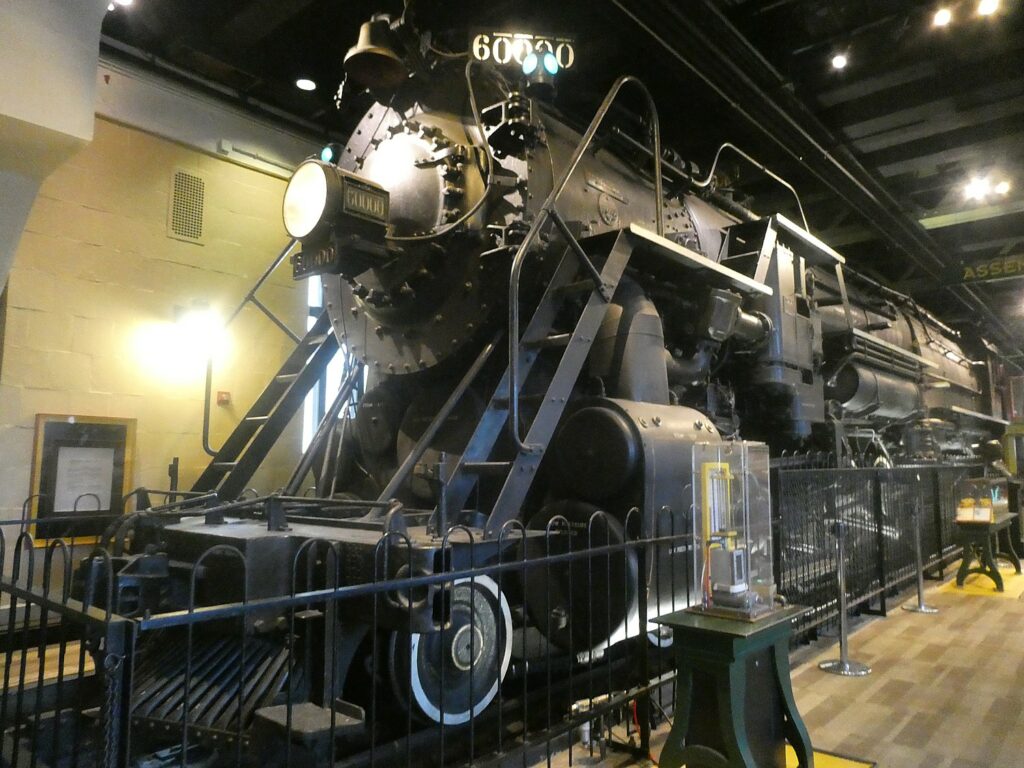 The Institute also operates the Fels Planetarium, the second oldest planetarium in the Western Hemisphere. The Institute is home to the Benjamin Franklin National Memorial, which was fully restored in 2010 and which is open free to the public. It is one of just a handful of national memorials in the custody of a private institution.
The new 53,000-square-foot Nicholas and Athena Karabots Pavilion which opened in June 2014, houses a STEM education and conference center, a climate-controlled traveling exhibition gallery, and (an amazing) new permanent exhibit Your Brain, in which visitors can explore neuroscience and their own senses.
Franklin Institute, 222 North 20th St., 215-448-1200, www.fi.edu.
Staying at The Roost East Market apartment hotel really enabled us to be part of the city, most of what we wanted to see within walking distance. It's not hyperbole to say the comfort of a fully-equipped, gorgeously furnished apartment meets luxury amenities of a boutique hotel. All of the apartments feature full-size kitchens with cookware and utensils (I especially love not having to go out for breakfast) and king size beds. A third-floor is devoted to guest amenities including a well-equipped 24-hour fitness center, magnificent and comfortable lounge areas and library, a huge demo kitchen, a private screening room, an outside, 20-meter heated lap pool, barbecue area, landscaped terrace, community vegetable garden; and bike-share program. There is also 24-hour front desk and concierge, security (you need your card to access the elevator and public areas); and direct access to a parking garage. They even arrange dog-walking and grocery delivery services. (The Roost East Market, 1199 Ludlow Street Philadelphia, PA 19107, 844-697-6678, https://myroost.com/philadelphia/east-market/).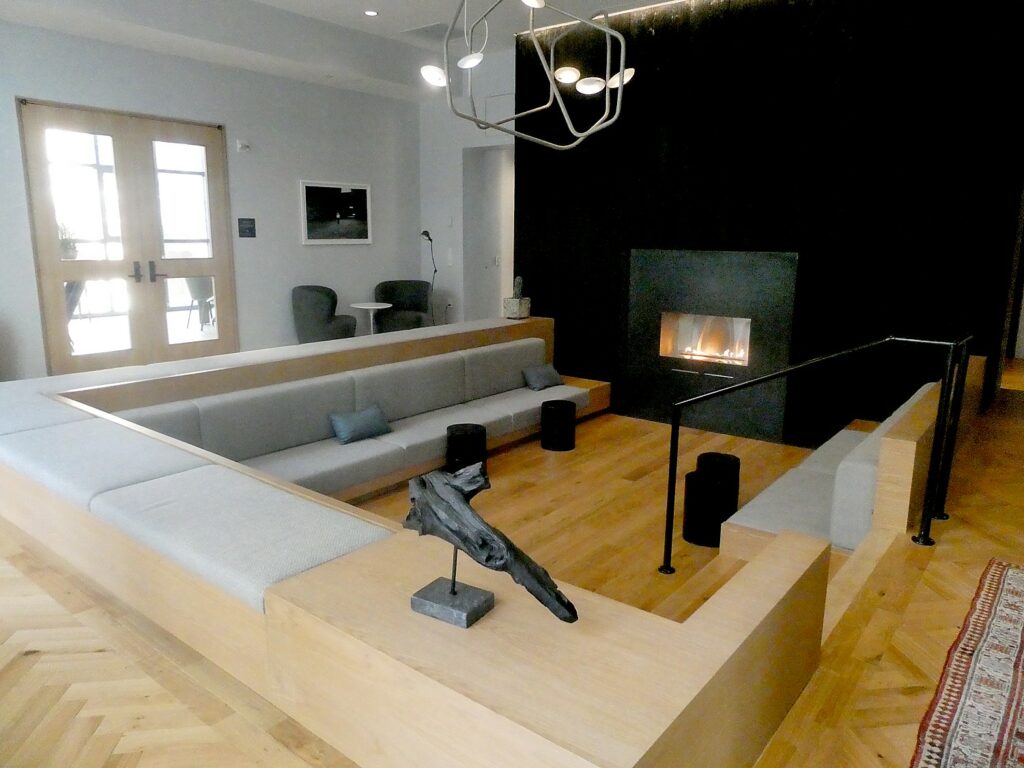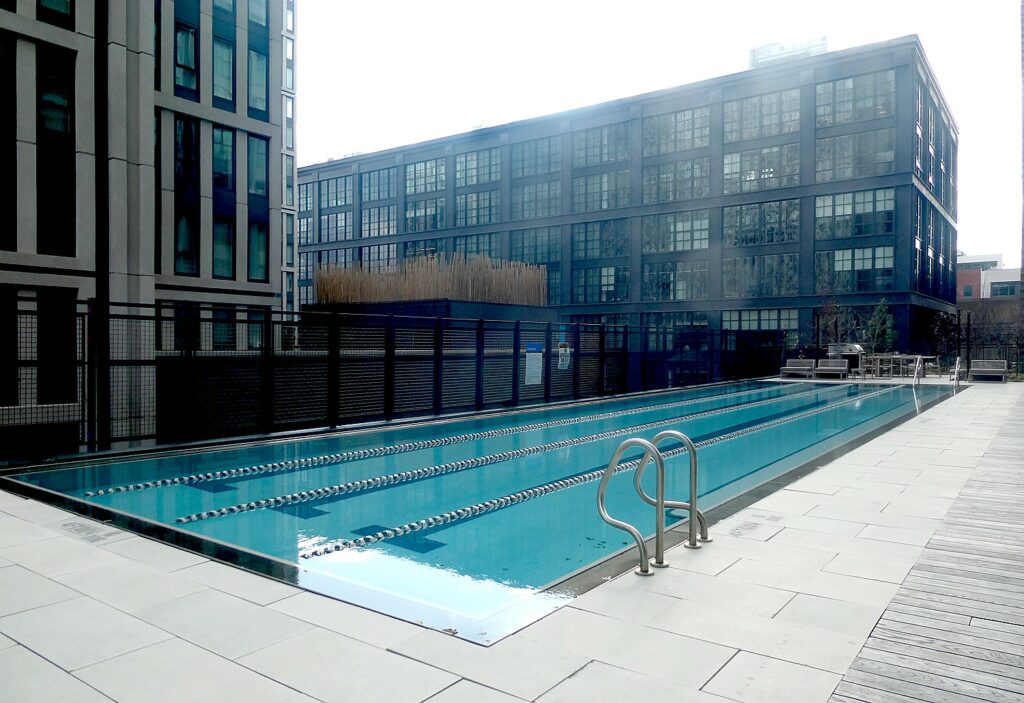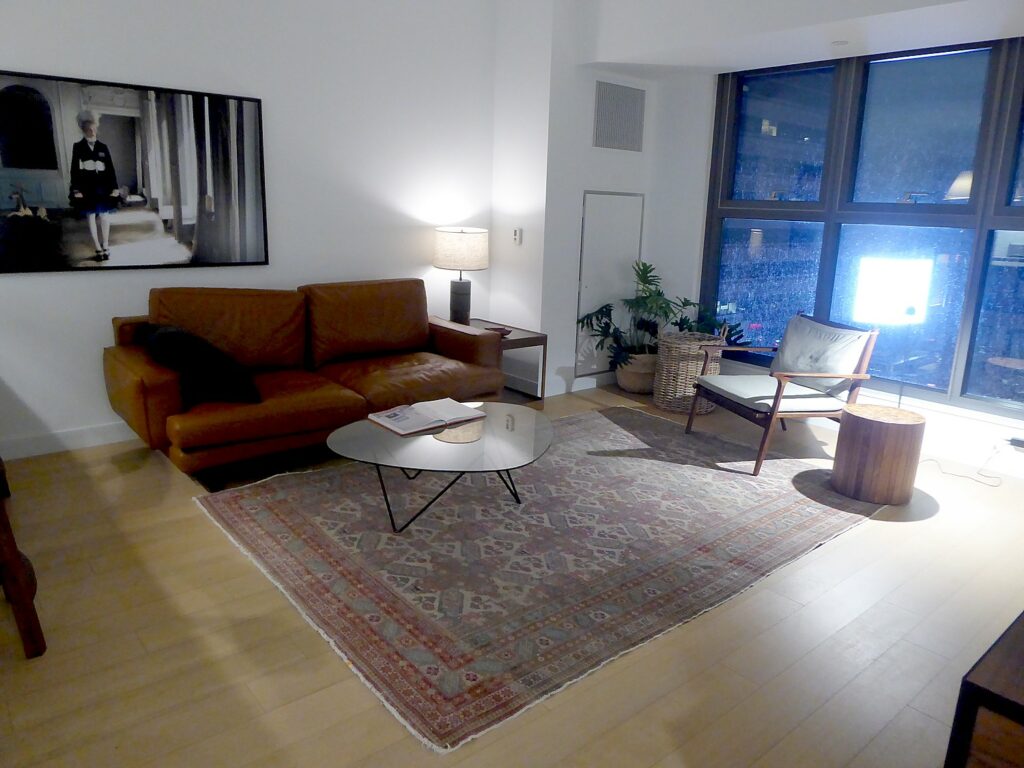 A Visit Philly Overnight Hotel Package includes overnight free parking and perks, and is bookable at Greater Philadelphia's official visitor website, visitphilly.com, 800-537-7676 where you can explore things to do, upcoming events, themed itineraries and hotel packages.
See also:
Philadelphia is Trove of History, Heritage, Cultural National Treasures: The Barnes Foundation
Philadelphia is Trove of History, Heritage, Cultural National Treasures: Independence Hall, National Museum of American Jewish History
_________________________
© 2019 Travel Features Syndicate, a division of Workstyles, Inc. All rights reserved. Visit goingplacesfarandnear.com, www.huffingtonpost.com/author/karen-rubin, and travelwritersmagazine.com/TravelFeaturesSyndicate/. Blogging at goingplacesnearandfar.wordpress.com and moralcompasstravel.info. Send comments or questions to [email protected]. Tweet @TravelFeatures. 'Like' us at facebook.com/NewsPhotoFeatures