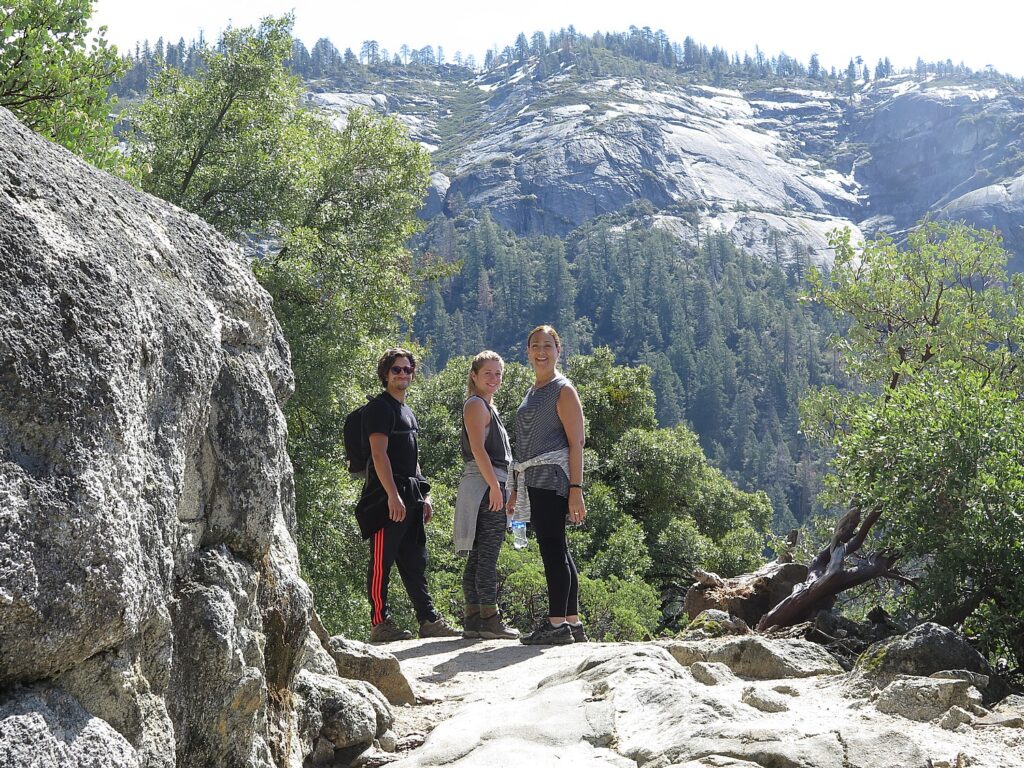 by Karen Rubin, Travel Features Syndicate, goingplacesfarandnear.com
With more and more people – especially those over 65 years old and the most vulnerable – getting vaccinated, Americans are chomping at the bit to get out there and reconnect with family. For many, the ideal destinations are national and state parks, where there is space and enough outdoors, plus all the experiences being in nature affords, to bring the entire family together. Not surprisingly, bookings are already skyrocketing, with campsites, RV rentals, hotels nearest the parks, still operating with COVID19 restrictions, filling up. Those who are just emerging from an isolation mindset may have awakened to find space already booked.
In fact, Tracks & Trails, which specializes in packaging RV vacations to national parks in the western United States and Canada, citing unprecedented demand, is opening 2022 reservations on April 1.
RV Vacations, Novel Lodgings Surge
RV vacations skyrocketed in popularity over this past year, giving renewed focus on the "road trip," because they offer the freedom and flexibility of touring the country in a fully-equipped and self-contained unit that has everything needed for a perfect vacation. "Picture it as your personal cabin on wheels going to scenic places where lodges or hotels often don't exist," said Dan Wulfman, founder and president of Tracks & Trails, whose specialty is packaging RV vacations to national Parks in the Western U.S. and Canada – not just renting the RV.
RV travel allows friends and families to be autonomous and as private as they please while enjoying the freedom of America's open roads. Time for lunch? Just pull off at the next scenic turnout and open the fridge. Potty stop? Easy. End the day in the natural beauty of national park campsites chosen especially for Tracks & Trails travelers.
Wulfman notes that the pandemic is turning millions of non-campers into aspiring RVers, and the trend is exploding. The RV Industry Association found that 20% of US residents surveyed are more interested in RV travel than in flying, tent camping, cruises, or rental stays amid coronavirus concerns.
"But getting in an RV and setting off without a plan can be daunting for a first-timer," says Wulfman, who introduced the concept of packaged RV vacations in 1996. "That's where the sage advice, travel tips, and insider knowledge of experts can make or break the experience. Because of COVID, choosing your dates 6 to 12 months in advance is now essential."
Tracks & Trails is sold out for July and August of 2021, but trips in September and October may still be available. And due to unprecedented demand, the company will begin accepting reservations for 2022 trips on April 1, 2021.
For those savvy enough to lock in their dates early, the hard part is done. The company's team of expert planners handles all the arrangements that make it so challenging to organize a worry-free 7-14 day, multi-destination RV trip on your own. Travelers work with their T&T Trip Wizard to select one of the 20 carefully-crafted itineraries, decide on the right RV, and pick optional excursions that suit their tastes. The company takes care of the rest: reserving prime campsites, booking guided excursions with trusted outfitters, and preparing comprehensive documentation that ensures things go smoothly on the road.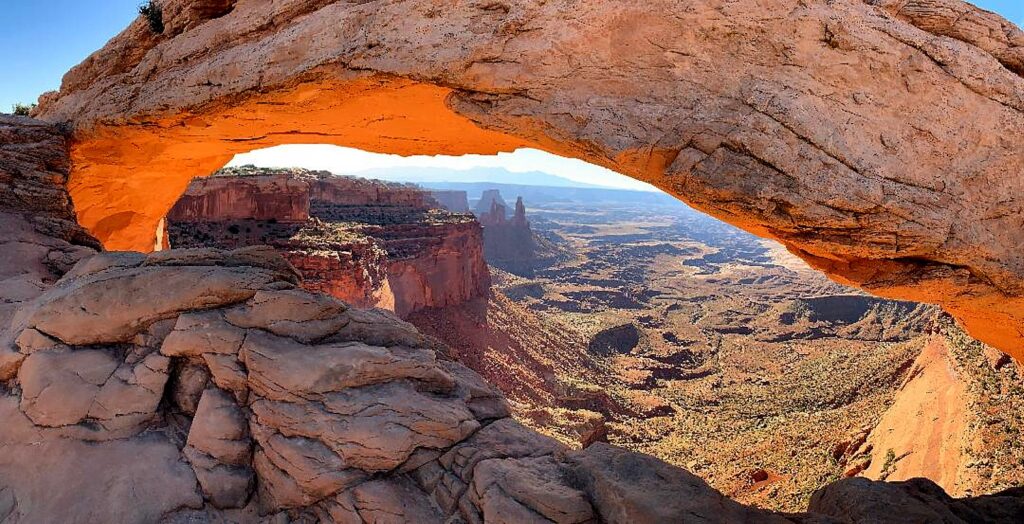 One of Tracks & Trails' most popular itineraries is the 13-night Mighty 5: Utah & the Grand Canyon beginning and ending in Las Vegas that visits all 5 of Utah's national parks – Zion, Bryce, Capitol Reef, Canyonlands, and Arches – and the Grand Canyon. Optional excursions that can be prearranged include canyoneering, rafting, ATV riding, horseback riding, and Jeep tours. The base trip cost, which includes up to 4 people, ranges from $8,000 to $10,000 and is available from May 15 to October 15 (sold out July-August 2021). (www.tracks-trails.com, [email protected], 800-247-0970)
Another source for RV vacations is Blacksford, a new recreational vehicle rental business with an all-inclusive pricing model that includes unlimited miles, no generator fees, bedding, bath and kitchen supplies, free Wi-Fi, free annual national park pass and 24-hour roadside assistance. Blacksford also curates road trip experiences by connecting travelers with vetted campsites, guides and other hand-picked attractions. https://www.blacksford.com.
Other sources for places to stay:
Xanterra Travel Collection (www.xanterra.com) is the management company that oversees lodgings – including the campsites, cabins and lodges – in many of the most popular national parks, including the most iconic hotels, like El Tovar in the Grand Canyon, the Inn at Death Valley, Zion Lodge and the historic hotels and lodges in Yellowstone. For information about what's open, what services will be available, reservations as well as any travel guidelines in this post-quarantine world, go to https://www.xanterra.com/contact/national-parks/.
Other sources for lodging for DIYers: hotels.com, booking.com, koa.com, glampinghub.com, vrbo.com, airbnb.com,
Tour Companies Enhance Experience
In many instances, the best way to experience the national parks is through a tour program with an outfitter or company that specializes in hiking, wilderness, nature, or any number of specialties. Not only do they bring an extra measure of enjoyment, literally maximizing the experience, but also have access and expertise casual travelers do not have. Tour companies range from those that are laid back, sightseeing oriented – the classic bus tour like Tauck (tauck.com) and Collette Tours (gocollette.com); find more at Escorted National Parks Tours (escortednationalparkstours.com, 800-942-3301) – to active, adventure trips, even private expeditions.
Among them: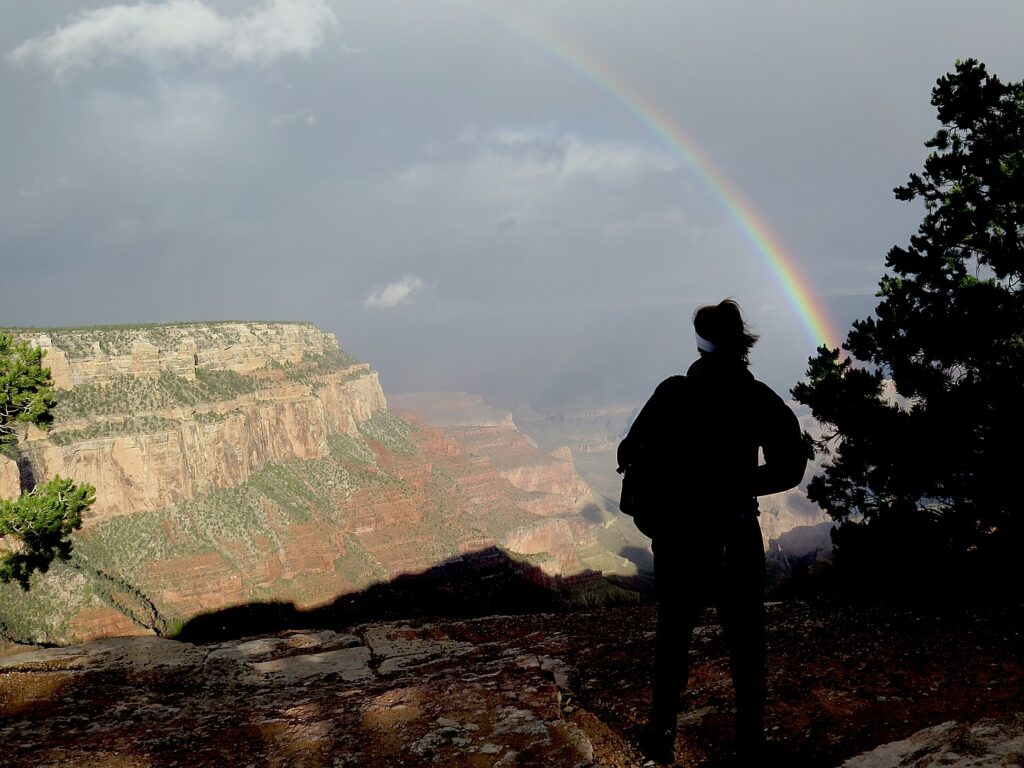 Backroads has trips to Yellowstone & Tetons, Glacier, Kenai, Olympic, Arches & Canyonlands, Bryce, Zion & Grand Canyon, Death Valley, Yosemite, Saguaro & Tucson, Hawaii, Acadia, Great Smoky Mountains, Everglades, https://www.backroads.com/tours/national-park-vacations, 800-462-2848
Roadscholar, specializing in trips for seniors, offers 220 national parks trips in Grand Canyon, Zion, Bryce, Sedona, Yellowstone, Banff, Appalachian Trail, Mt. Rushmore, Group or solo packages include lodging, meals, & expert-guided educational tours. (Roadscholar.org/parks)
Off the Beaten Path (www.offthebeatenpath.com), based in Bozeman, Montana, is an outdoor, active travel company offering guided small group adventures and private custom journeys across the globe, including national park experiences in the Rocky Mountains, Desert Southwest, and Alaska.
Natural Habitat Adventures expedition leaders guide exclusive small groups to the most remote parts of America's famed nature sanctuaries. https://www.nathab.com/us-national-parks-tours/ 800-543-8917
REI Adventures offers hiking-oriented trips in Great Smoky Mountains, Utah, Alaska, Yellowstone and Grand Tetons, Olympic, Rocky Mountain, Big Bend, Yosemite, Grand Canyon national parks (https://www.rei.com/adventures/p/national-parks/a/hiking, 800-622-2236).
Sierra Club Outings, the Sierra Club's tour operation, offers a variety of active experiences in national parks (content.sierraclub.org/outings, 415-977-5522)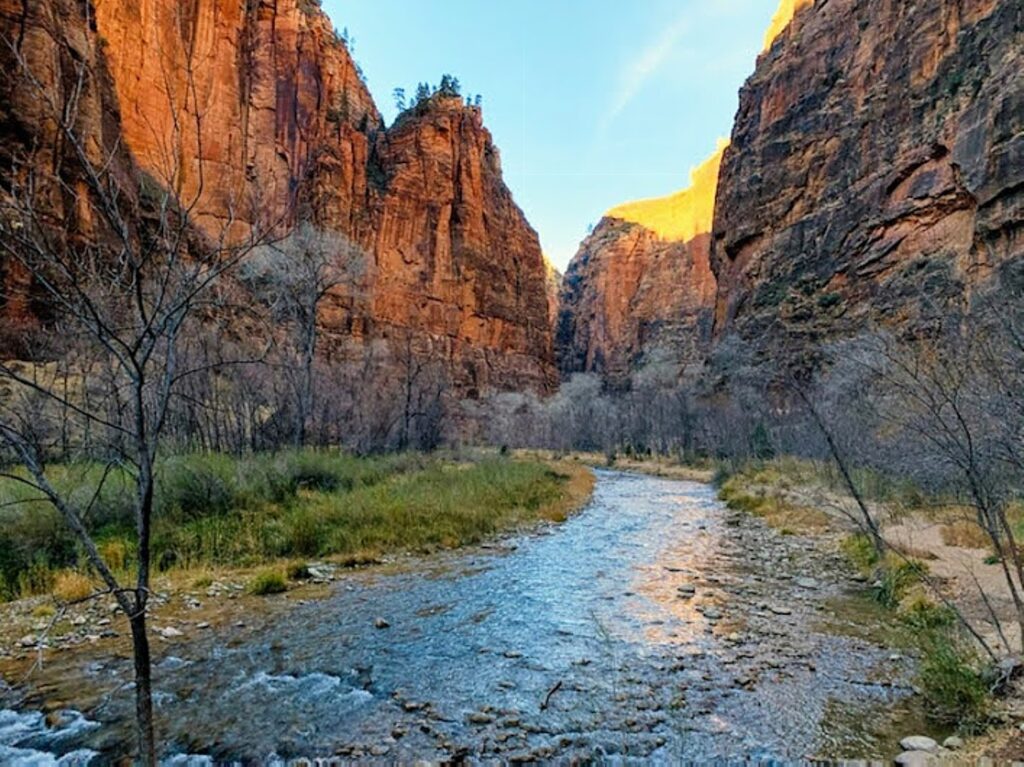 National Geographic Expeditions (www.nationalgeographic.com) has trips and private expeditions to Alaska; Denali to Kenai Fjords; American Southwest National Parks Private Expedition; Arches, Canyonlands & Mesa Verde National Parks Private Expedition;  Glacier National Park private expedition; Yosemite Private Expedition; Grand Canyon, Bryce & Zion; National Parks Family Journey: Yellowstone & Grand Teton, and Discover American Canyonlands, (https://www.nationalgeographic.com/expeditions/destinations/north-america/national-parks/, 888-966-8687)
Country Walkers www.countrywalkers.com), renowned for well-crafted itineraries for guided walking and self-guided walking that highlight local cuisine, authentic accommodations, and immersive cultural experiences has programs in Yellowstone and the Grand Tetons (www.countrywalkers.com/tours/wyoming-yellowstone-grand-teton/, 800-234-6900).
Escape Adventures (www.escapeadventures.com) operates adventure travel vacations catering to the full spectrum of active traveler, from road cyclist to mountain biker to electric biker, hiker, and multi-sport enthusiasts, and from first timer to friends and family groups of all ability levels, in the Grand Tetons & Yellowstone (https://escapeadventures.com/tour/grand-tetons-yellowstone-road-bike-tour/) and Zion and Bryce Canyon other national and state parks (800-596-2953).
Western River Expeditions operates rafting trips in Grand Canyon, Utah and Idaho, 866-904-1160 (Local: 801-942-6669) or visit http://www.westernriver.com/. Western River Expeditions is an adventure travel company headquartered in Salt Lake City, with operations and offices in Moab, Utah and Fredonia, Arizona. Annually from March through October it escorts more people down rivers on professionally guided rafting trips in Utah, Idaho and Arizona than any other company. It is the largest licensed outfitter in the Grand Canyon and the largest single tour provider in Moab, UT, through its division Moab Adventure Center (http://www.moabadventurecenter.com/).
OARS (www.oars.com), famous for rafting trips through the Grand Canyon, has introduced a series of "Road to Whitewater" road trips: five itineraries that lead to at least one major rafting adventure, as well as incredible sites and experiences along the way. The itineraries are designed with Covid-19 protocols and precautions in place. Itineraries include: Colorado Rod Trip: Denver to Dino Loop in Northwest Colorado, Utah and Wyoming; the Scenic route to the Lower Salmon and Hells Canyon from Portland Oregon; San Francisco to Southern Oregon to experience national parks, wild rapids, majestic redwoods and coastal vibes; Salt Lake City to Moab, an ultimate Utah national parks road trip; Los Angeles to Yosemite; and The Tahoe to Yosemite Loop (www.oars.com/road-trips, 800-346-6277).
Novel Ways to Experience The Outdoors
With sustainably built, LEED-certified "tiny house" cabins, Fireside Resort in Jackson Hole, is nestled in a wooded setting at the foot of the Teton Range, enabling guests to get back to nature while enjoying the intimacy of a boutique hotel and the ambiance of their own cozy residence. https://www.firesidejacksonhole.com/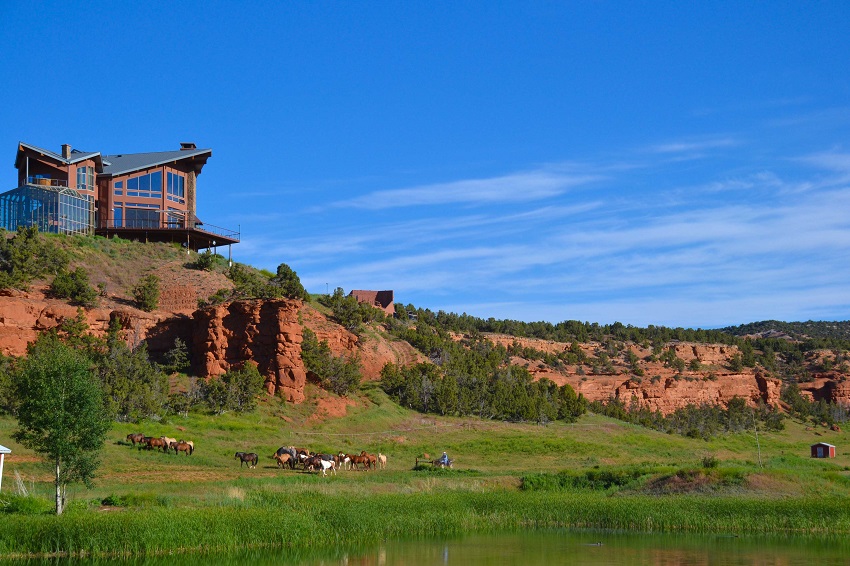 Guests at the Red Reflet Ranch, a 28,000-acre luxury guest ranch in Ten Sleep, Wyoming, stay in fully-stocked private cabins and enjoy farm-to-table cuisine while participating in equestrian programs, cattle branding, hiking, mountain biking, ATVing, fly fishing, shooting, family-friendly activities and cooking classes. https://red-reflet-ranch.net/
A stay at The Wilson Hotel in Big Sky, Montana, offers the opportunity to explore the surrounding mountains, rivers and Yellowstone National Park. Go hiking through shaded forests and wildflower-filled alpine meadows, float or fly fish a clear, cool river, experience the adrenaline rush of lift-served mountain biking at Big Sky Resort, or tour the natural wonders and wildlife of Yellowstone. https://thewilsonhotel.com/
______________________
© 2021 Travel Features Syndicate, a division of Workstyles, Inc. All rights reserved. Visit goingplacesfarandnear.com, www.huffingtonpost.com/author/karen-rubin, and travelwritersmagazine.com/TravelFeaturesSyndicate/. Blogging at goingplacesnearandfar.wordpress.com and moralcompasstravel.info. Send comments or questions to [email protected]. Tweet @TravelFeatures. 'Like' us at facebook.com/NewsPhotoFeatures