By Karen Rubin, Travel Features Syndicate, goingplacesfarandnear.com
One of the many delights of Parks & Trails NY's 8-day, 400-mile Cycle the Erie bike tour from Buffalo to Albany across New York State, is coming up beautiful murals that describe the history and cultural heritage of the Erie Canal and the canaltowns that were spawned.  Through the course of the ride, you travel 400 miles but also 400 years through history, and see the whole story of how America came to be unfold in front of you.
Here are some of our favorites, as we bike along the Erie Canalway, on brick, on barns, on bridges, on benches, on fences:
Gasport © Karen Rubin/goingplacesfarandnear.com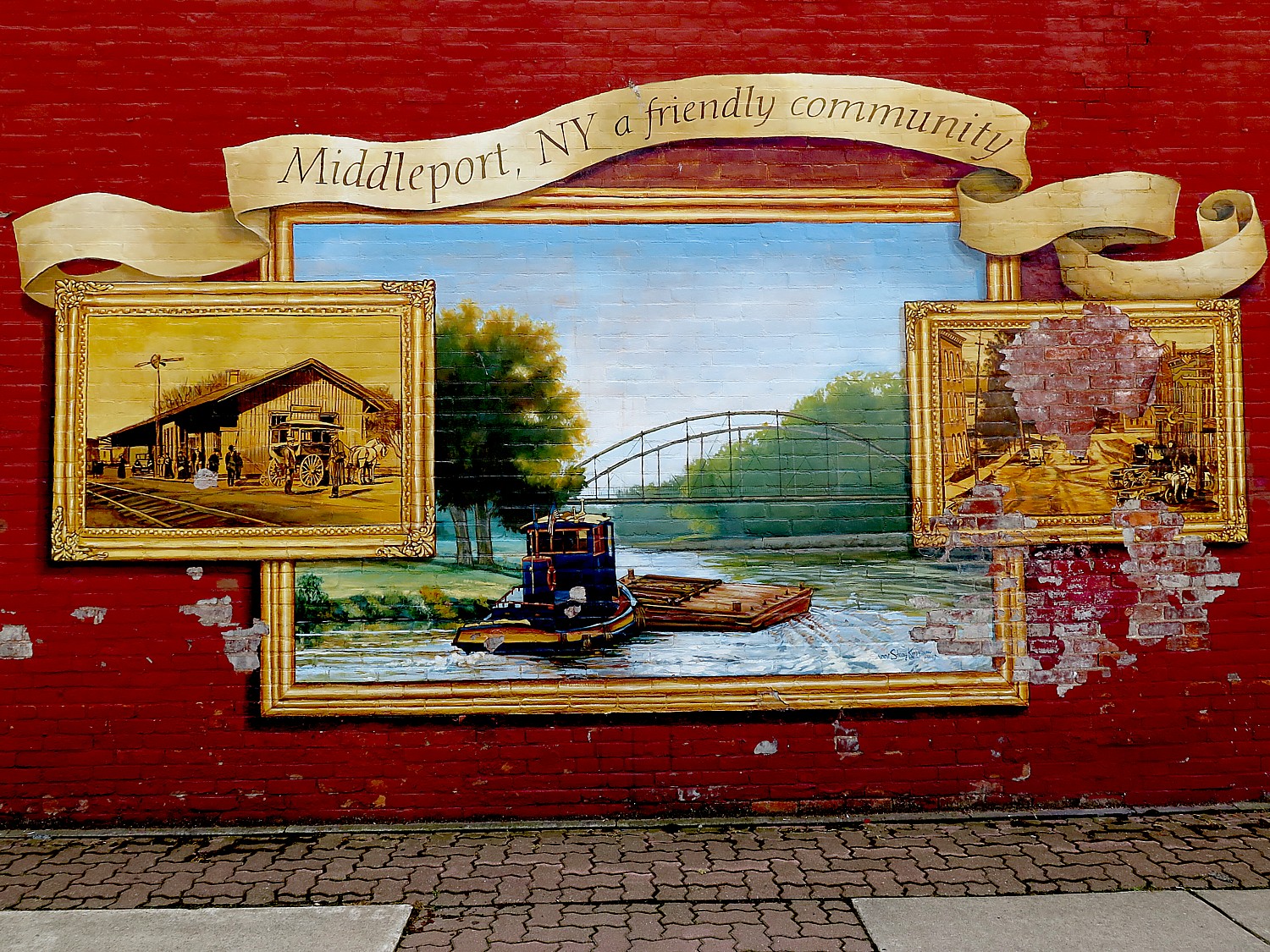 Middleport © Karen Rubin/goingplacesfarandnear.com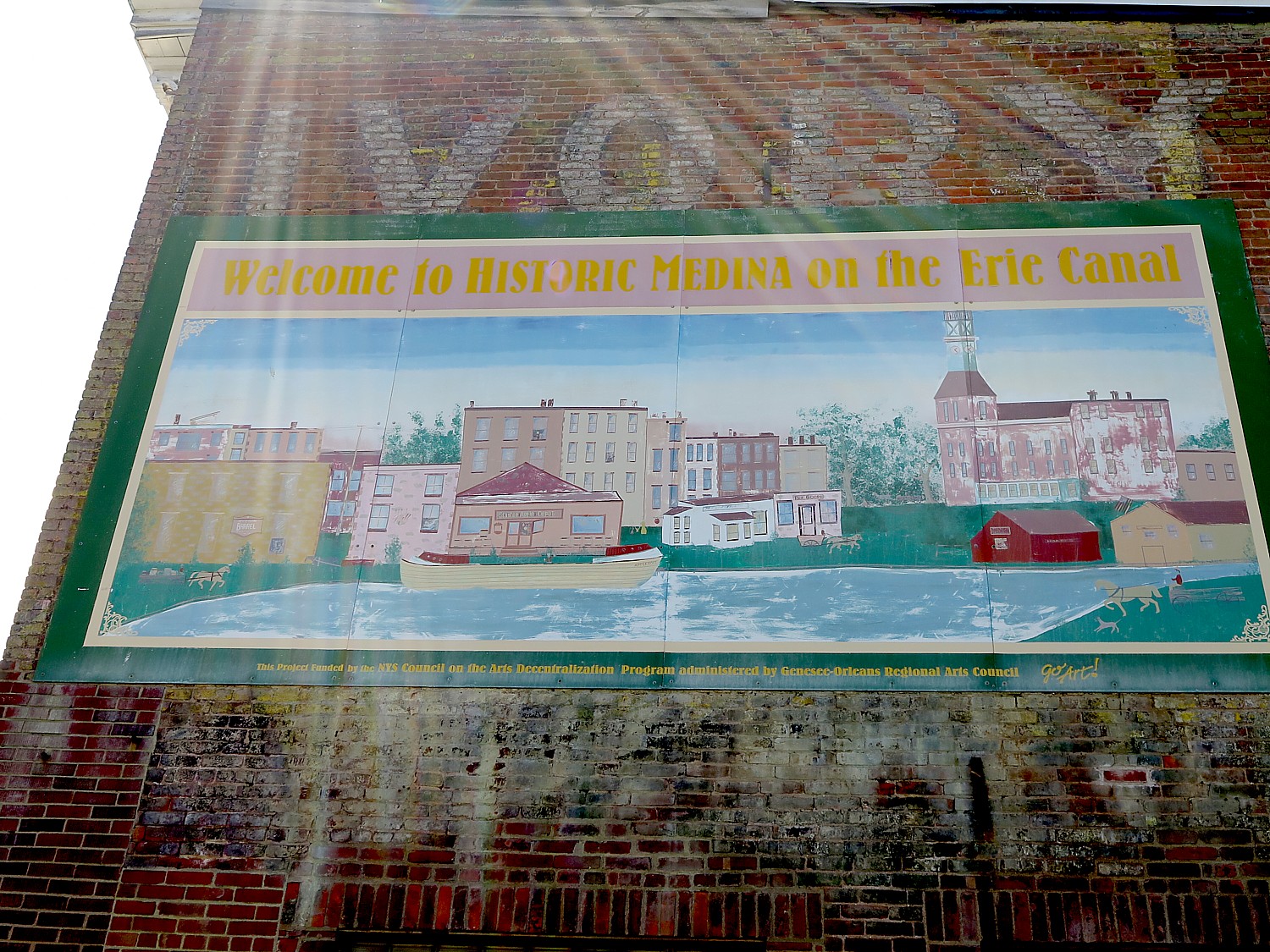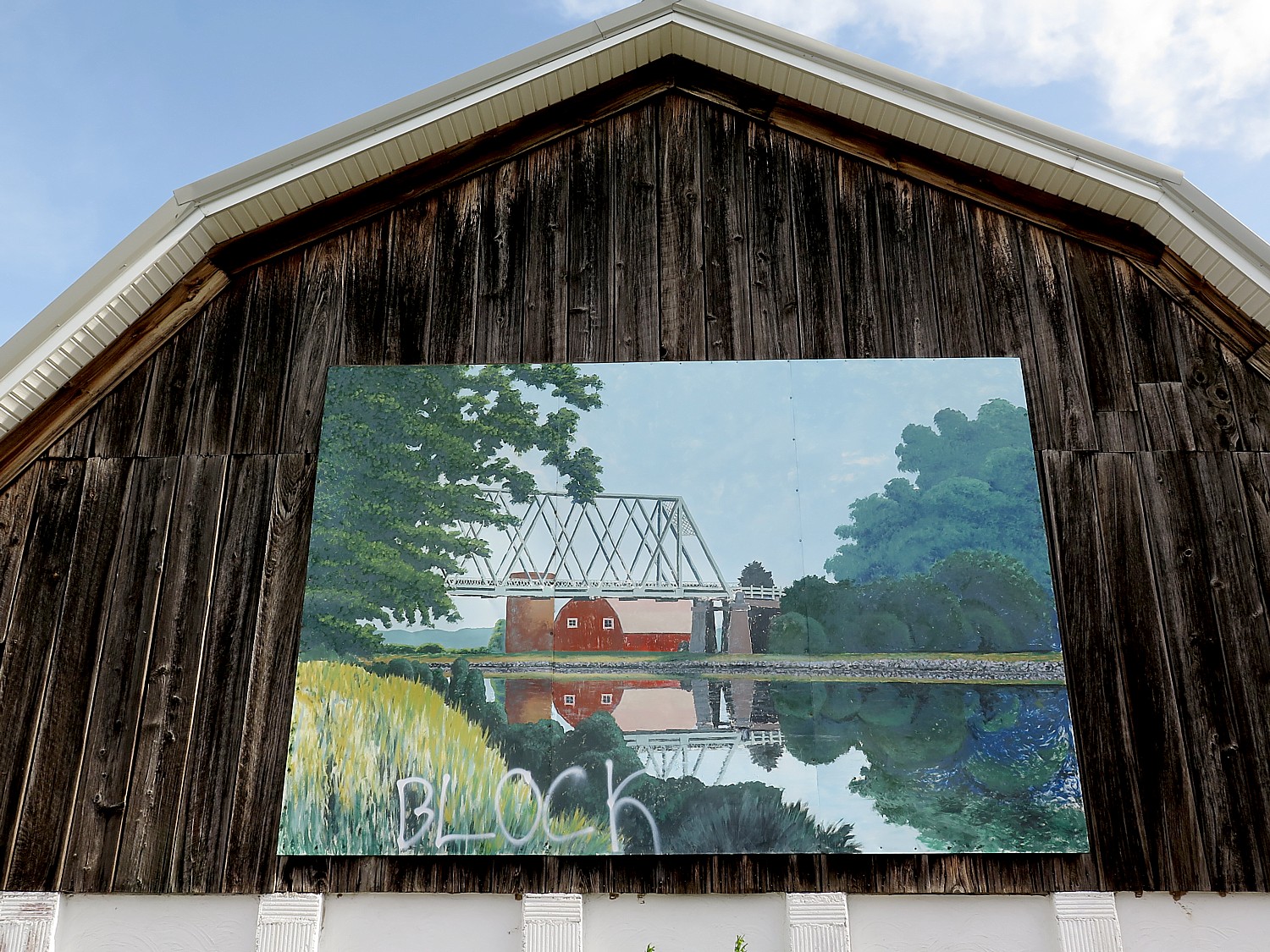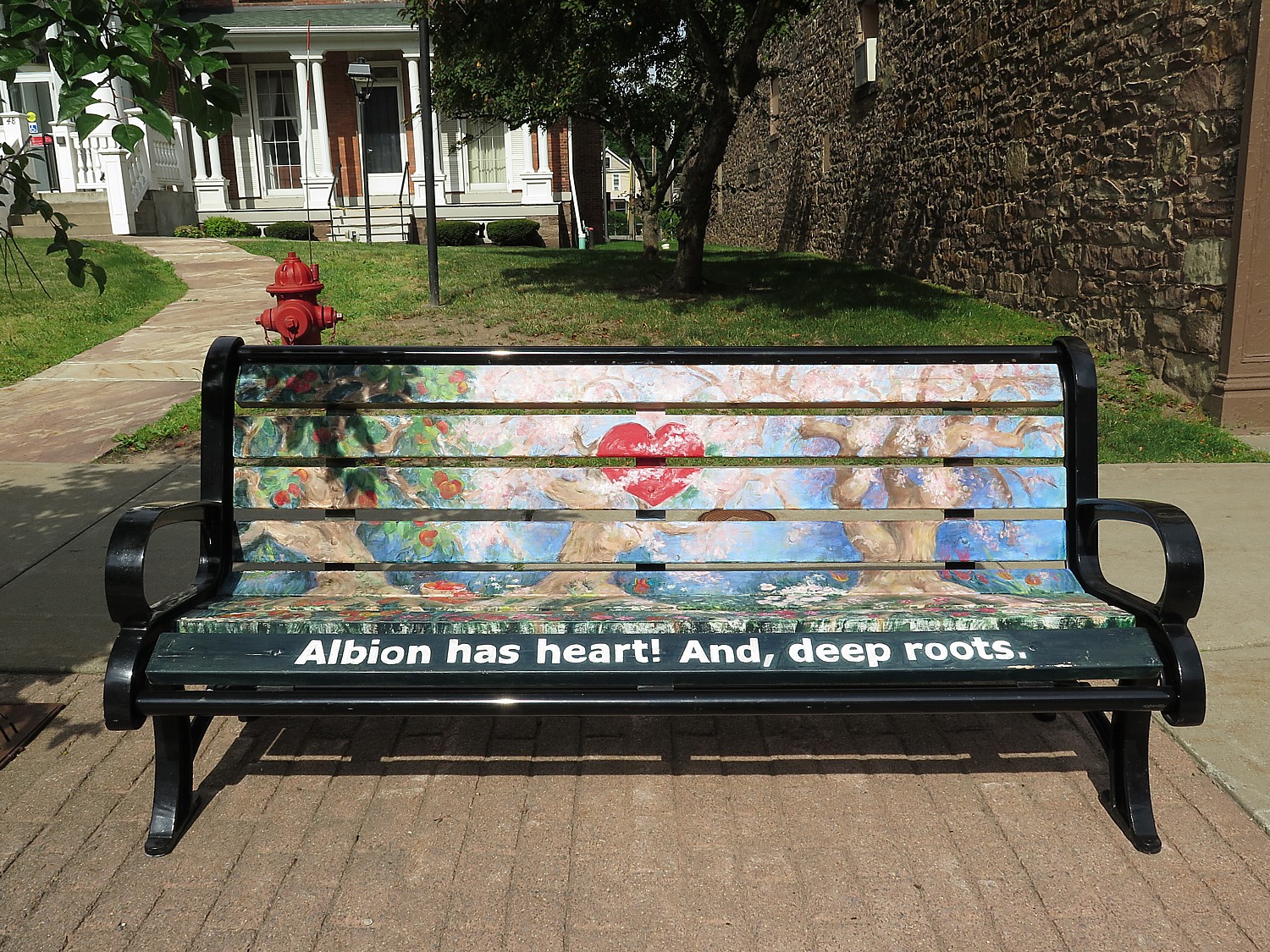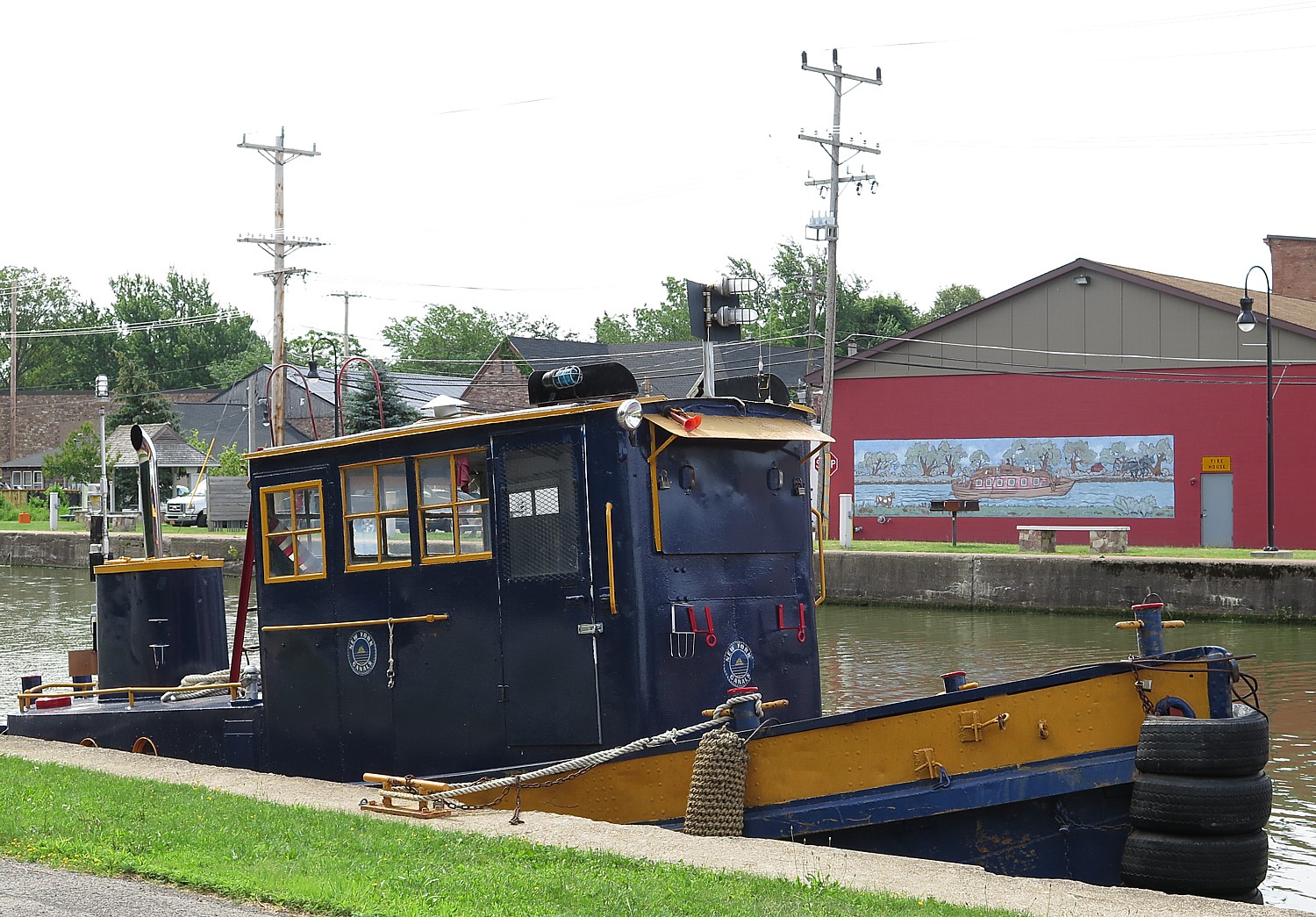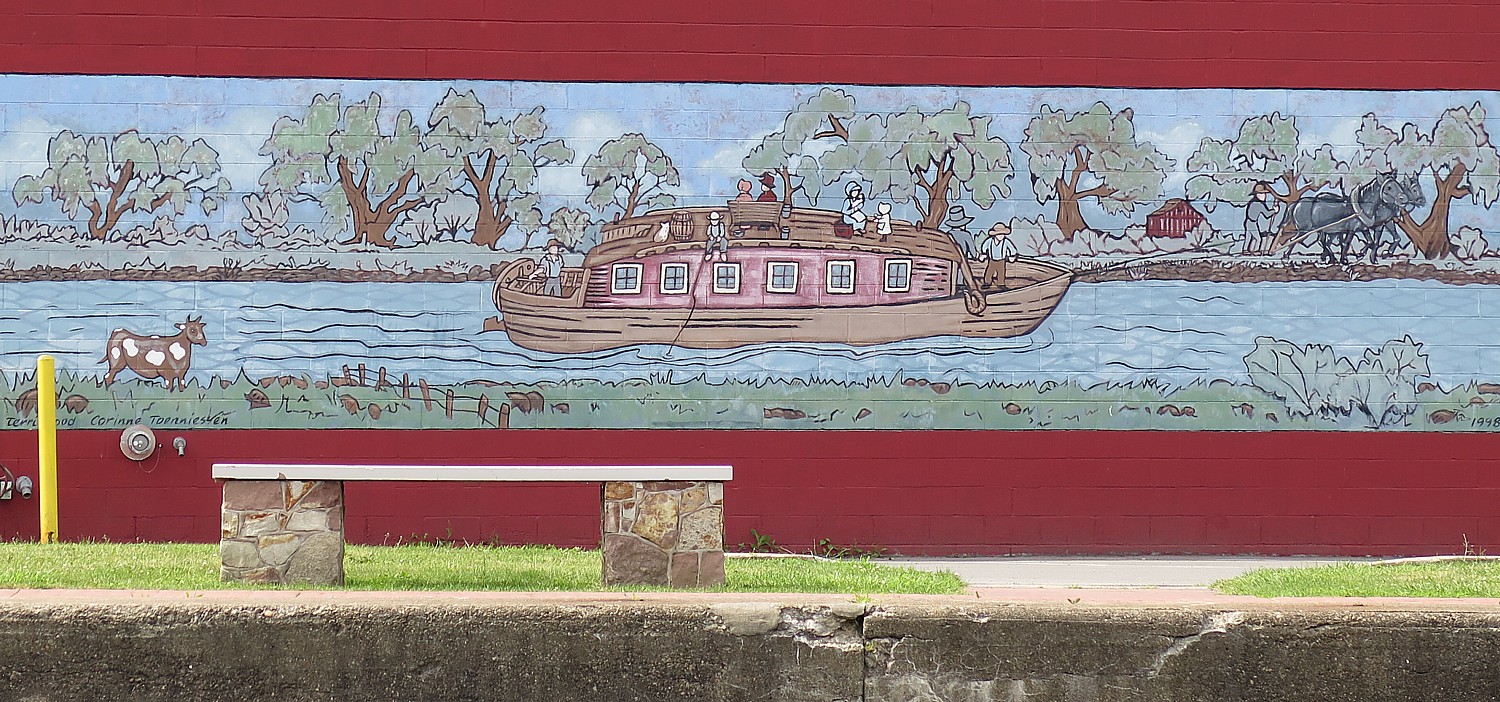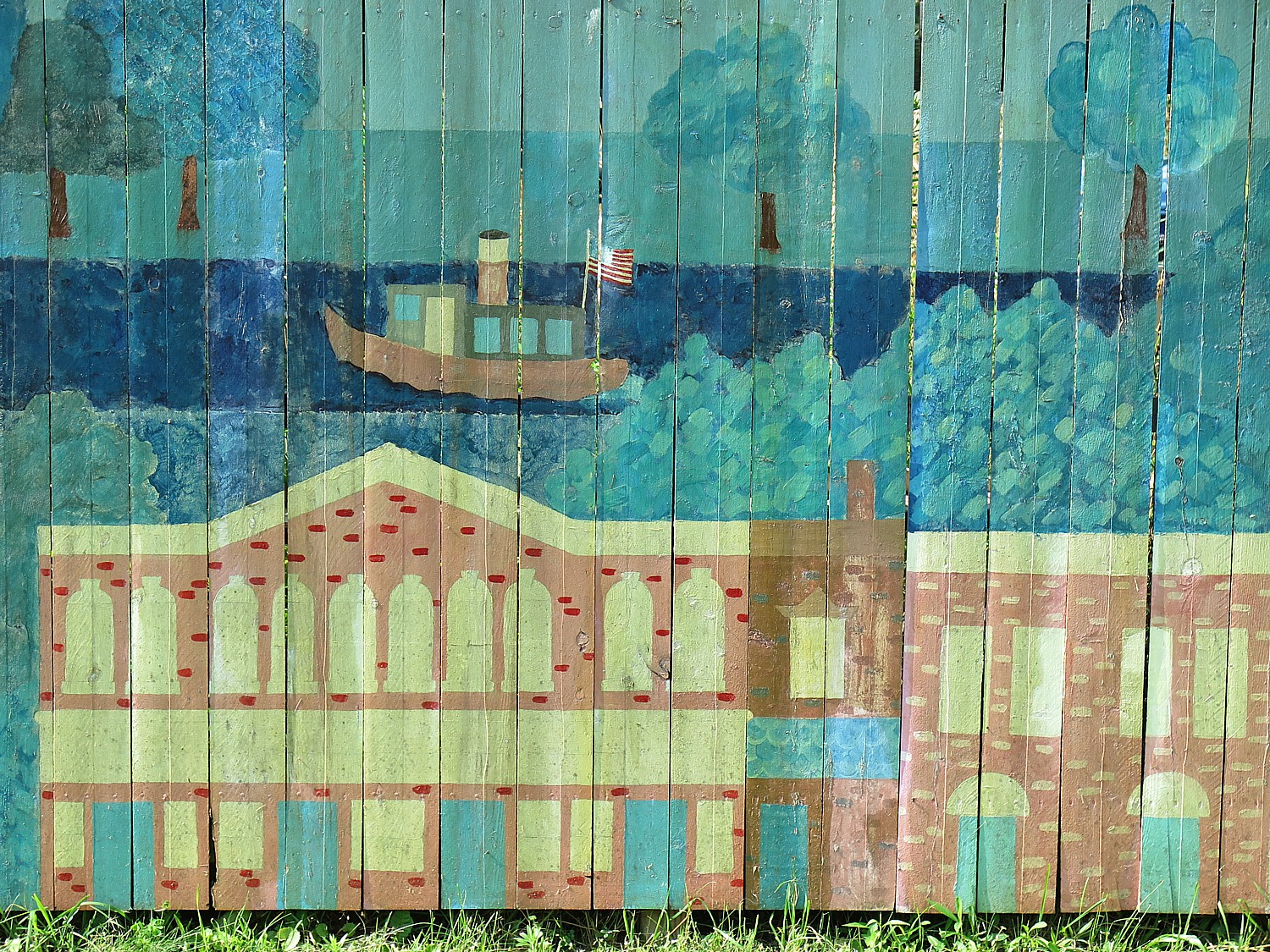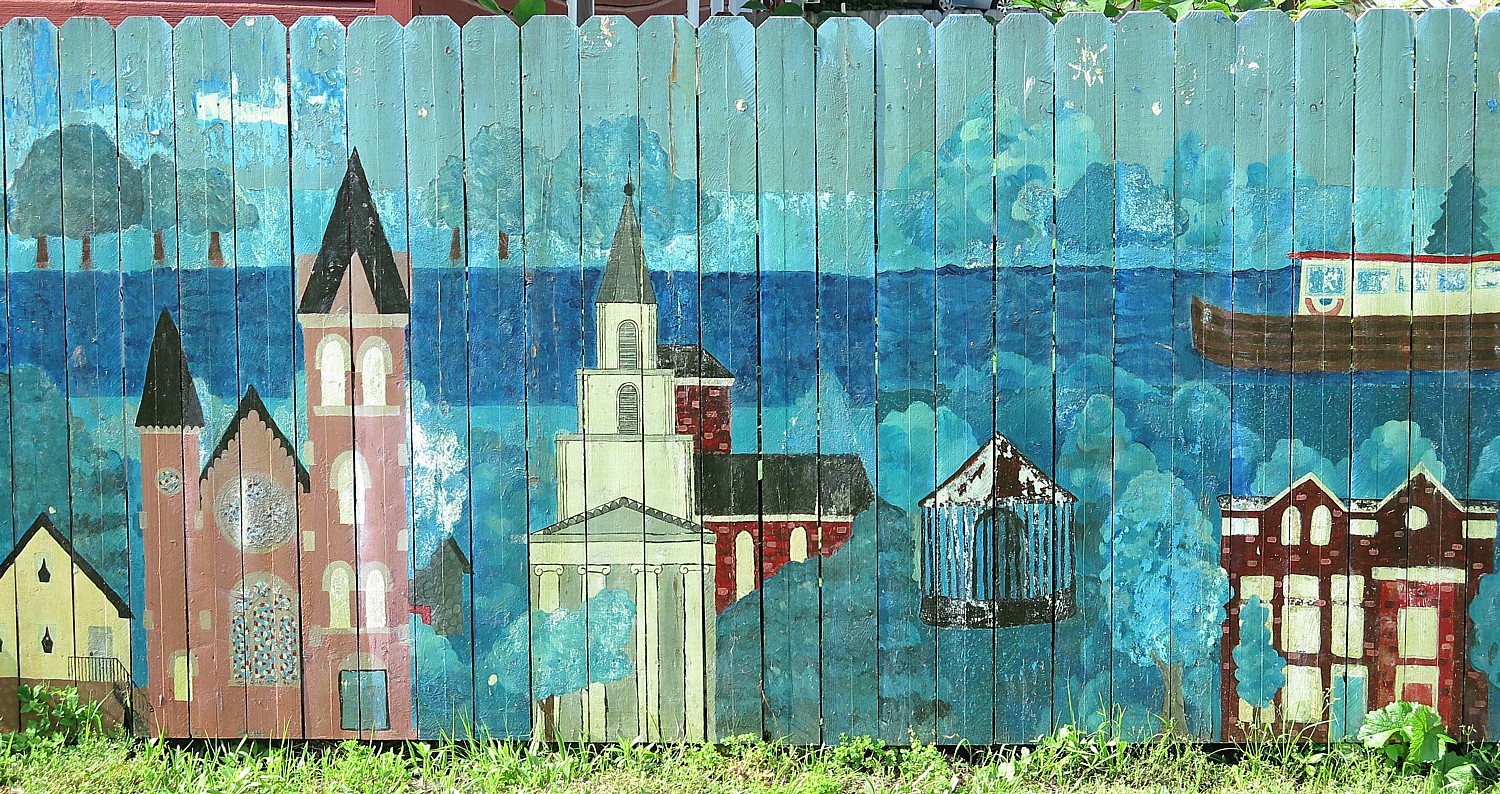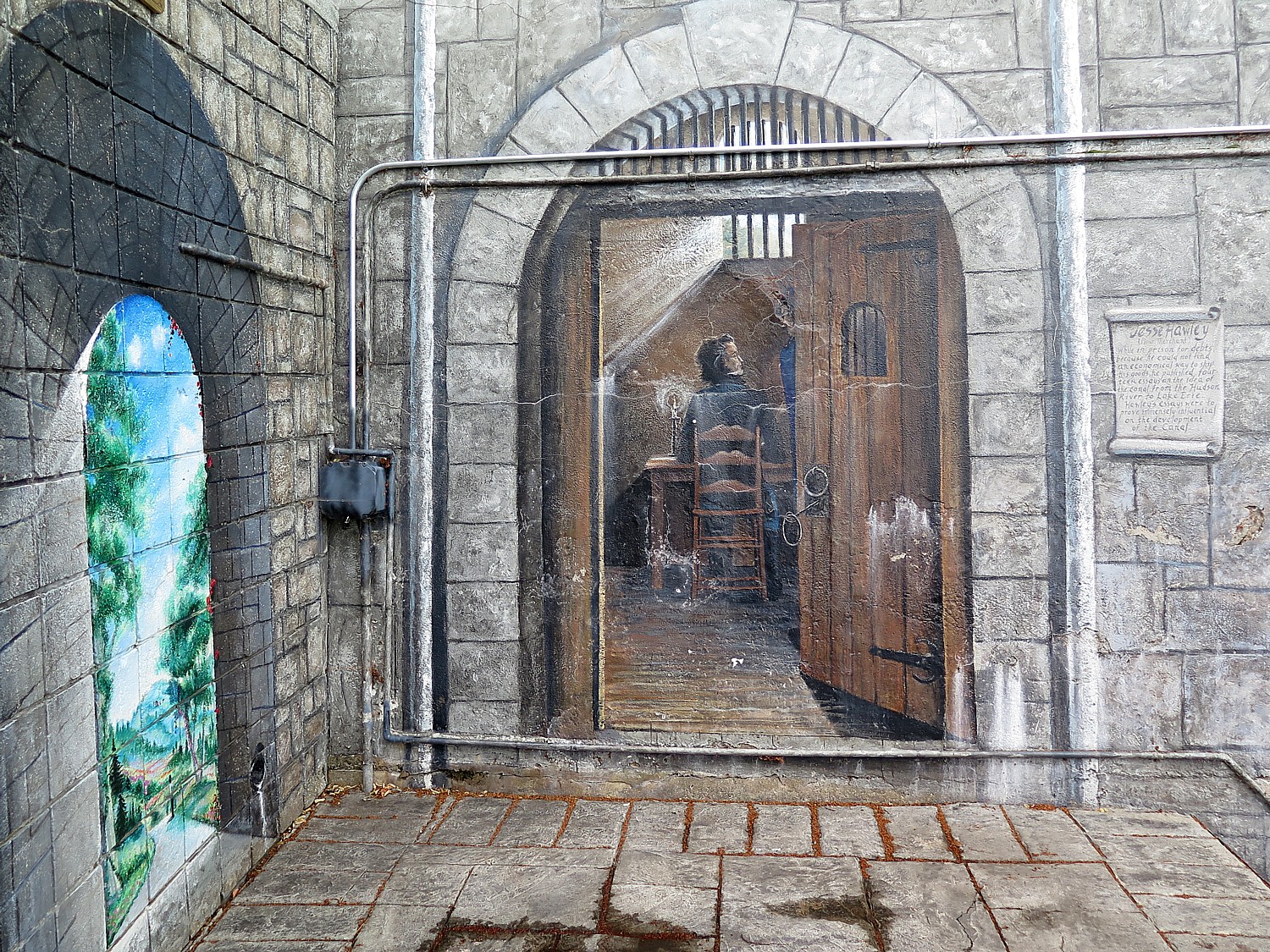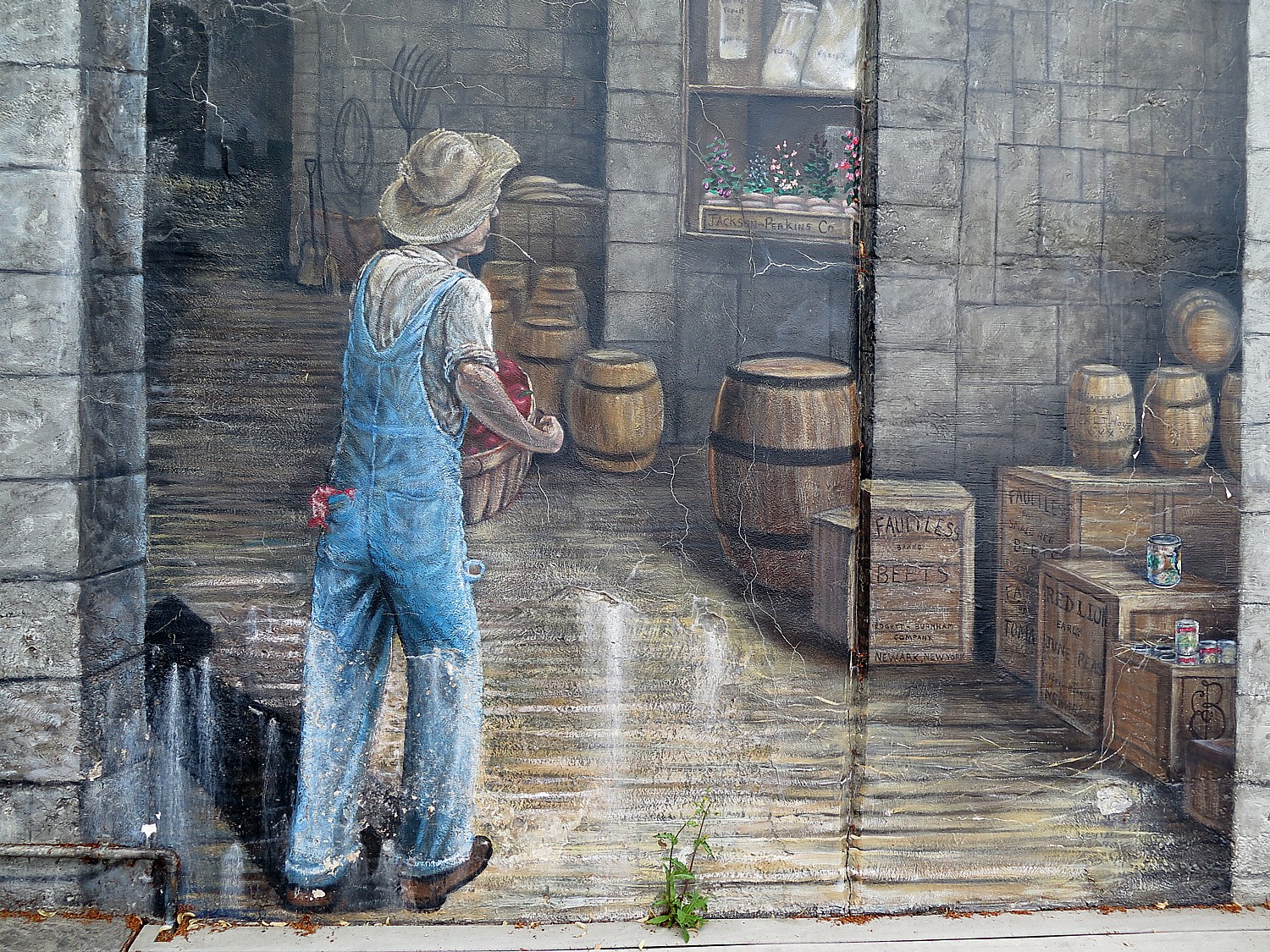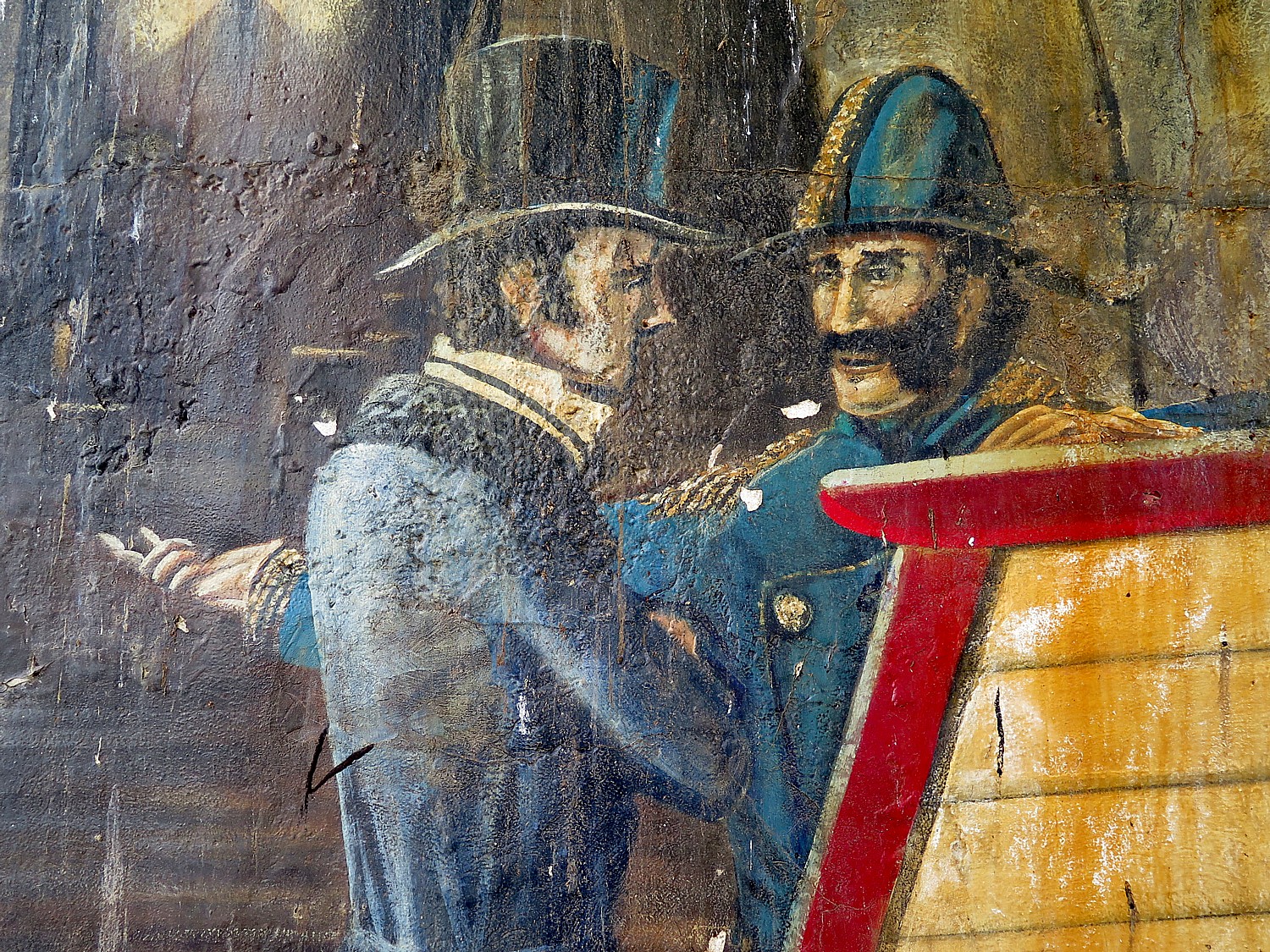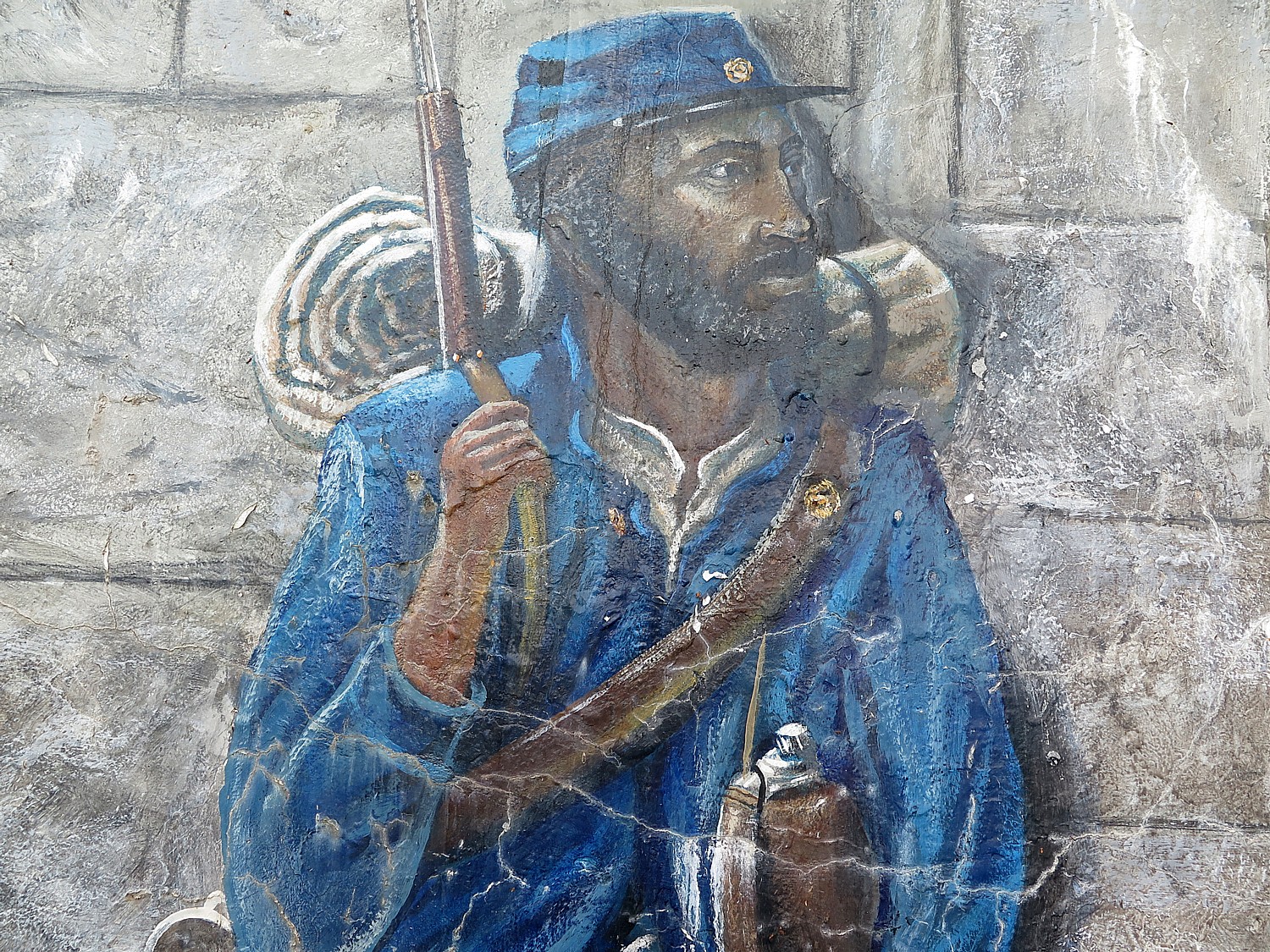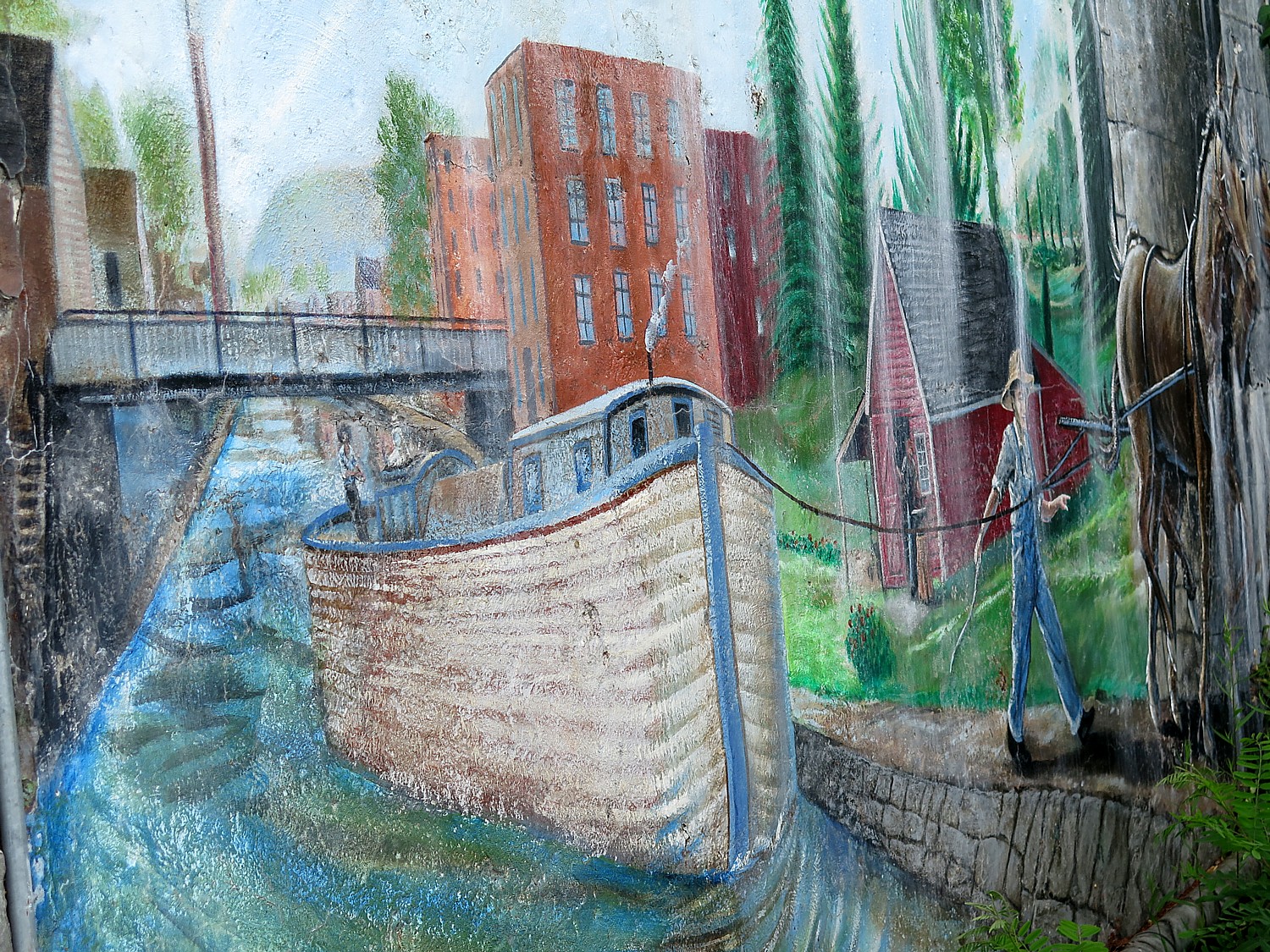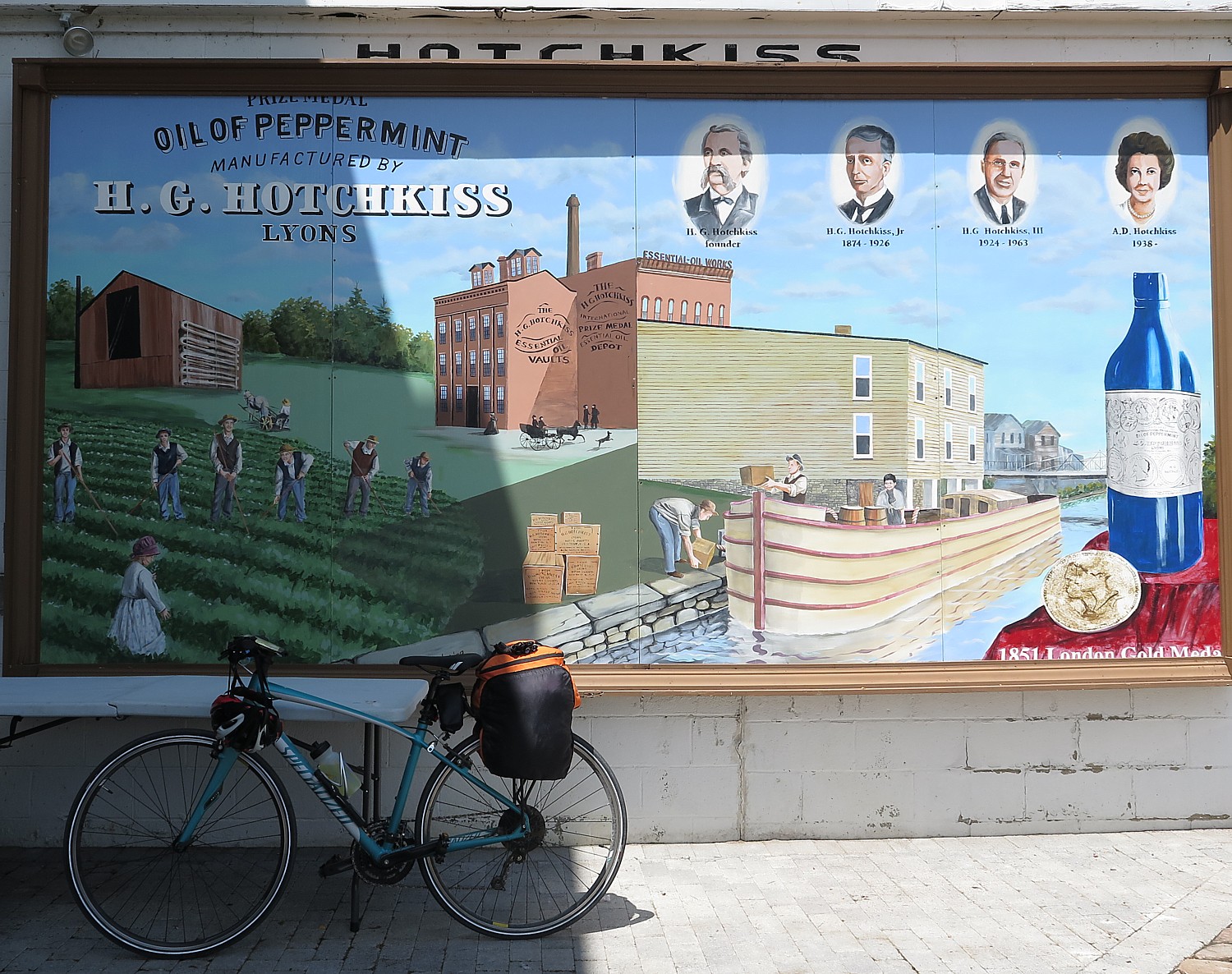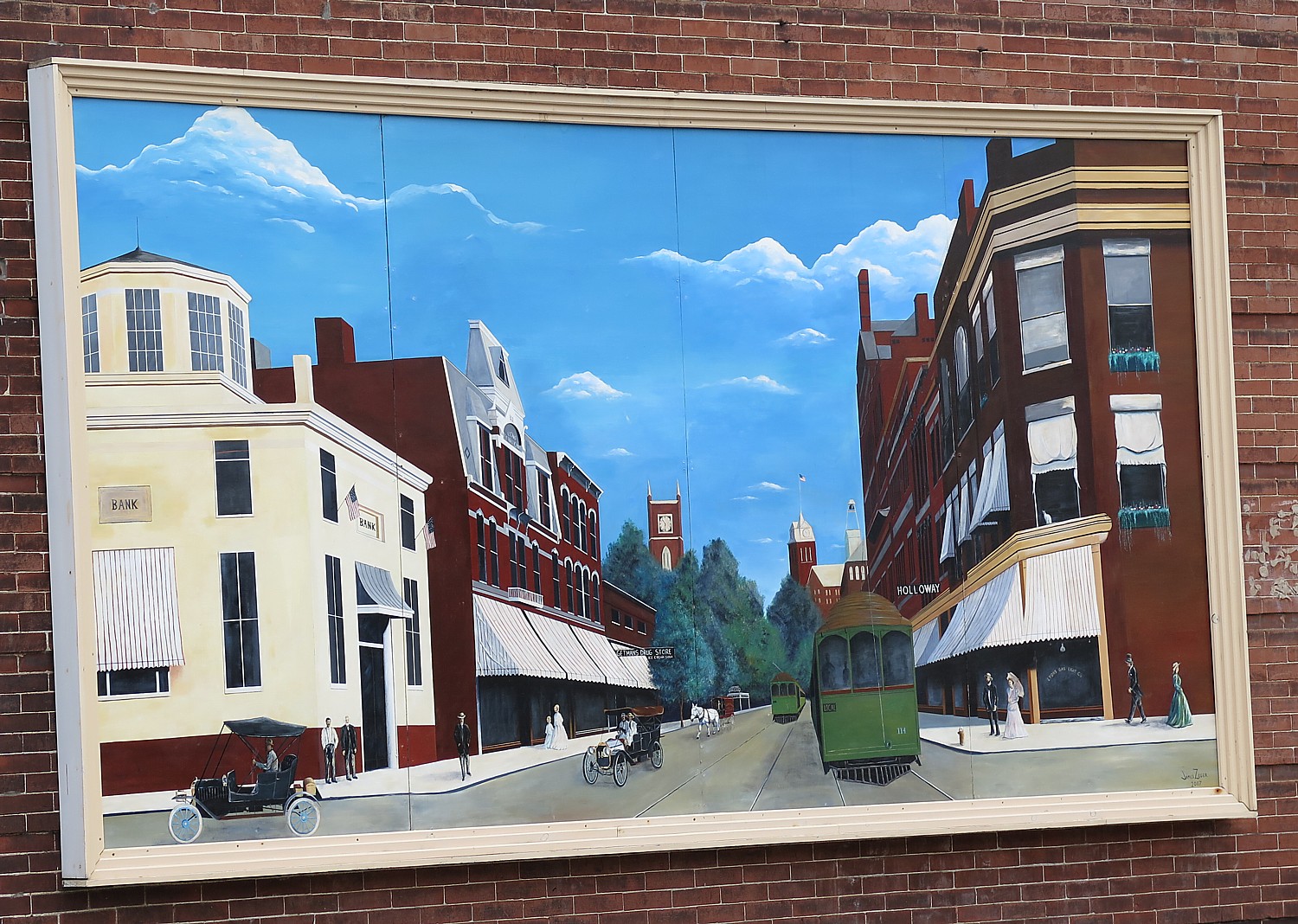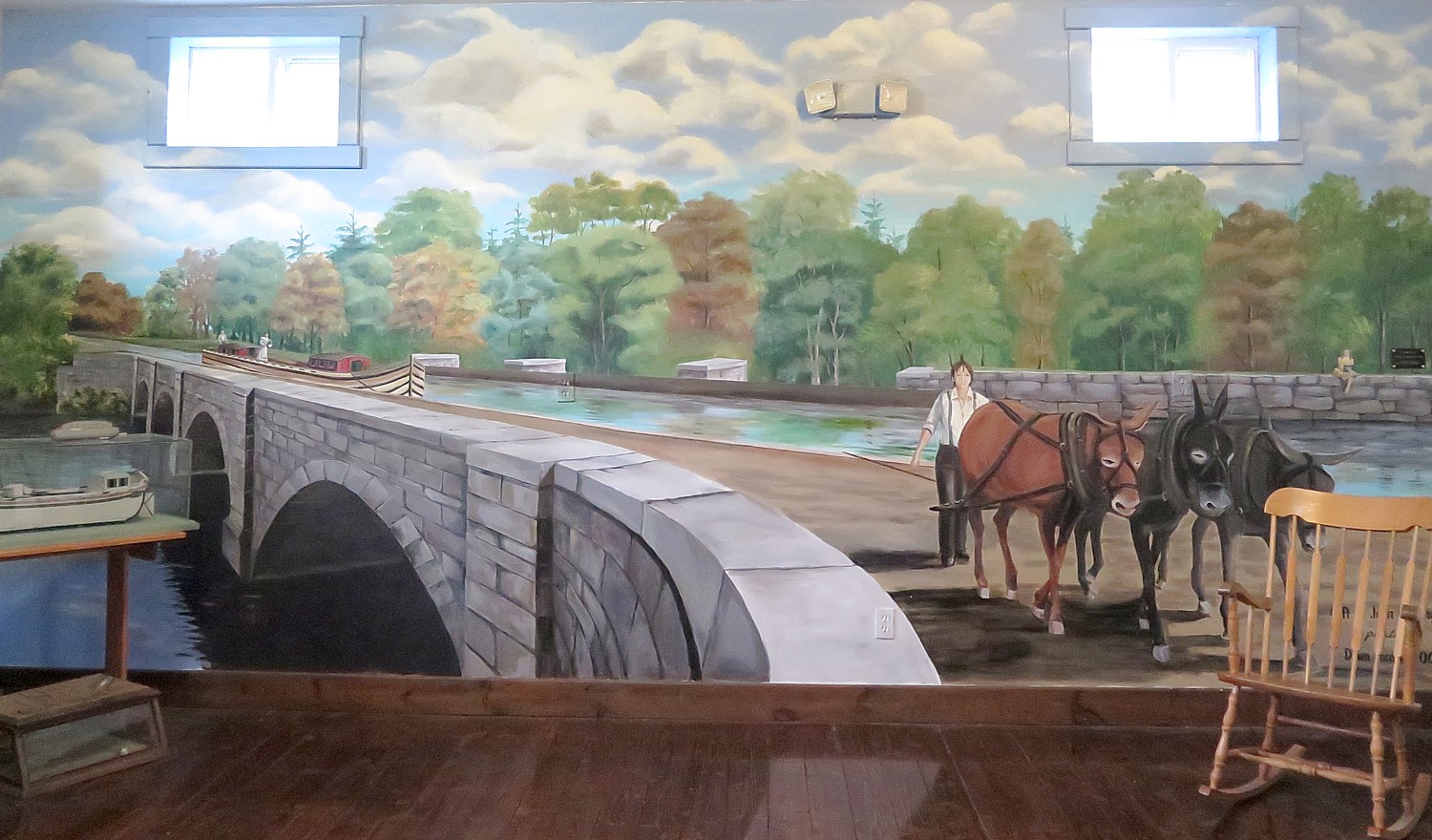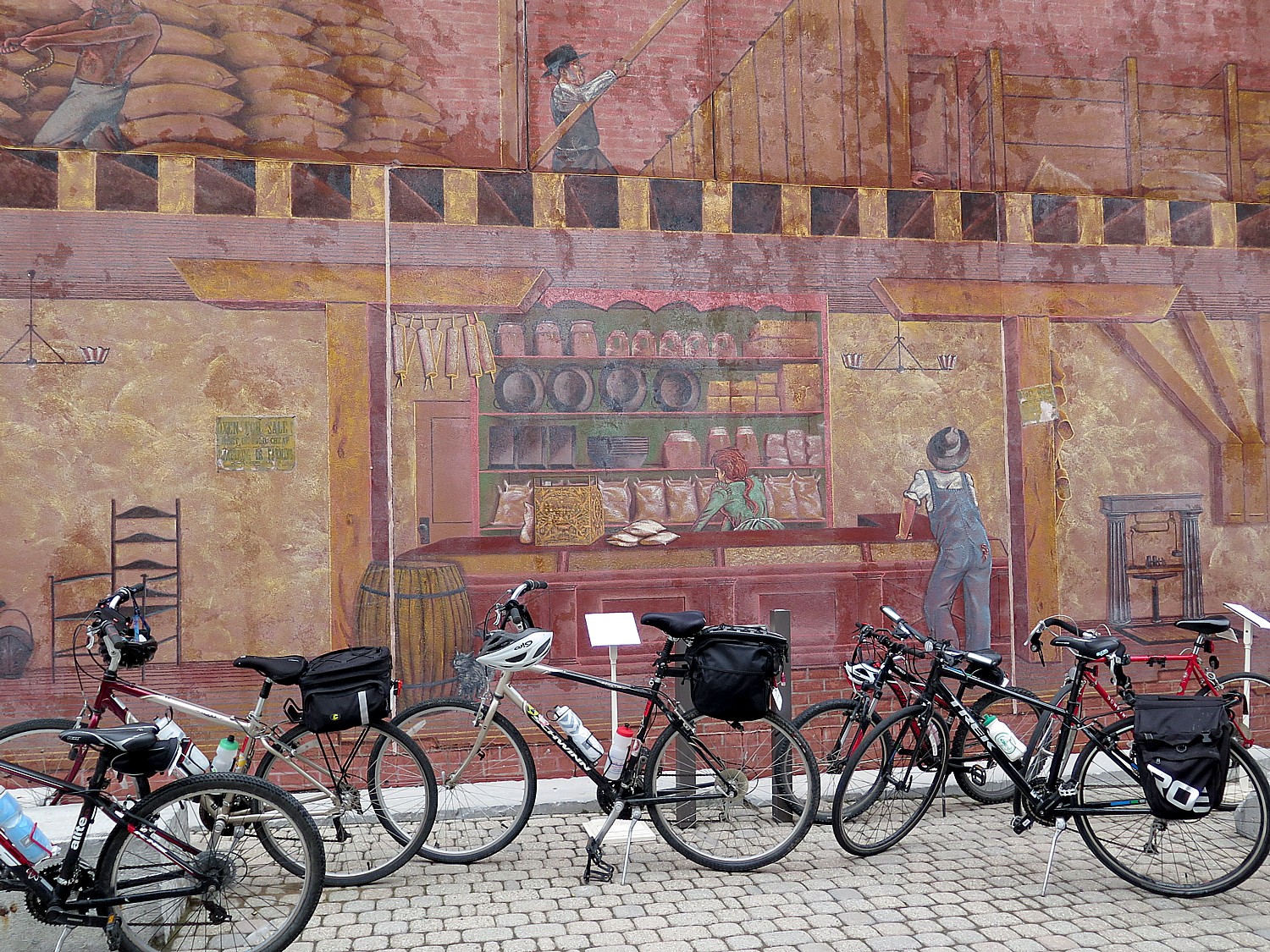 The 20th Annual Cycle the Erie Canal ride is scheduled July 8 – 15, 2018 (www.ptny.org/canaltour). In the meantime, you can cycle the trail on your own – detailed info and interactive map is at the ptny.org site (www.ptny.org/bikecanal), including suggested lodgings. For more information on Cycle the Erie Canal, contact Parks & Trails New York at 518-434-1583 or visit www.ptny.org.
The entire Erie Canal corridor has been designated the Erie Canalway National Heritage Corridor, Waterford, NY 12188, 518-237-7000, www.eriecanalway.org.
More information about traveling on the Erie Canal is available from New York State Canal Corporation, www.canals.ny.gov.   
See also:
Cycle the Erie: 400 Miles & 400 Years of History Flow By on Canalway Bike Tour Across New York State
Cycle the Erie, Day 1: In Lockport, See Erie Canal Engineering Marvel, 'Flight of Five', Cruise Thru Double Locks, and Go Underground to Fathom Rise of Industrial Revolution
Cycle the Erie, Day 2-3: A Sequence of Charming Canaltowns, Pastoral Landscapes, Punctuated by City Birthed by 'Mother of Cities'
Cycle the Erie, Day 4: Seneca Falls to Syracuse, Crossing Halfway Mark of 400-Mile Biketour
Cycle the Erie, Day 5: Deep Dive into The Erie Canal: 'Mother of Cities', Empire Builder, Wonder of the World
Cycle the Erie: At Fort Stanwix, Rome, Time Travel Back to America's Colonial, Native American Past
Cycle the Erie, Days 6-7: Erie Canal Spurs Rise of America as Global Industrial Power
Cycle the Erie, Days 7-8: Schoharie Crossing, Mabee Farm, Cohoes Falls to Finish Line in Albany of 400-Mile BikeTour
_____________________________
© 2018 Travel Features Syndicate, a division of Workstyles, Inc. All rights reserved. Visit goingplacesfarandnear.com,  www.huffingtonpost.com/author/karen-rubin , and travelwritersmagazine.com/TravelFeaturesSyndicate/. Blogging at goingplacesnearandfar.wordpress.com and moralcompasstravel.info. Send comments or questions to [email protected]. Tweet @TravelFeatures. 'Like' us at facebook.com/NewsPhotoFeatures