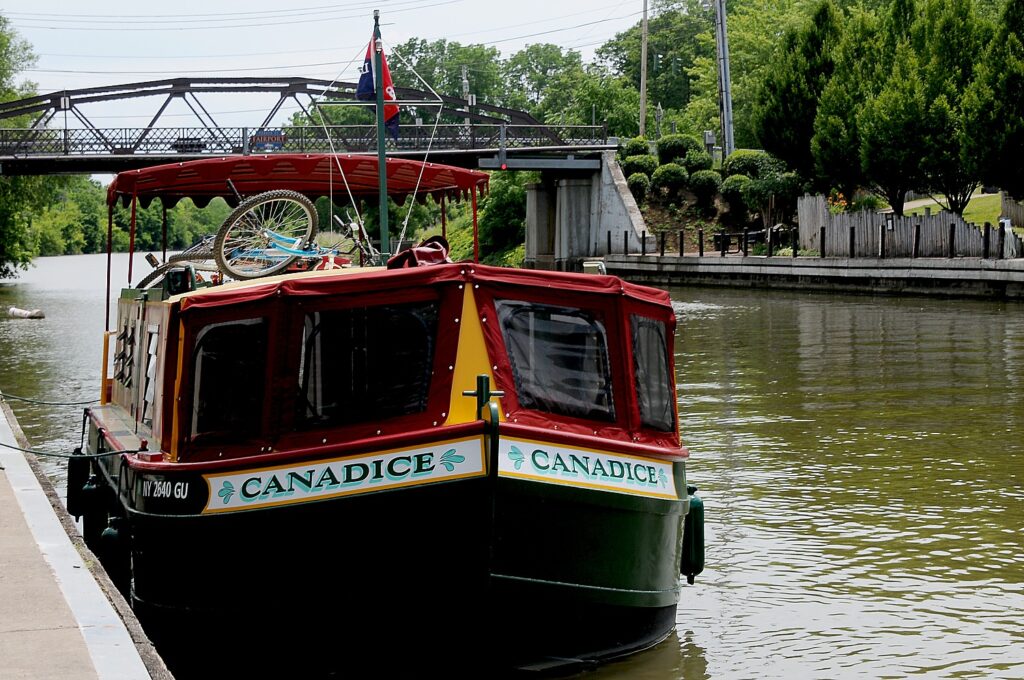 by Karen Rubin, Travel Features Syndicate, goingplacesfarandnear.com
It may not feel right to cruise on a mega-ship just yet, but there are wonderful alternatives, well adaptable to the "new normal" of travel at a time of concern for COVID-19. But for those who appreciate the lure of sailing: Expeditionary-style cruises, small-ship cruises, riverboats, barge hotels, canal boats (you can even self-skipper your own), and for the real talented, skippering your own yacht can meet the bill. And if you want to stay domestic and avoid an airplane ride or immigration, there are loads of alternatives here, including Blount Cruises (we took a delightful small-ship cruise among the New England Islands), Erie Canal Adventures which rents the sweetest self-skippered canal boats on the Erie Canal in upstate New York, and Maine Windjammer Association historic vessels that let you sail in the waters of the Penobscot Bay, as just a few examples.
The entire cruise industry has instituted stringent procedures to sanitize vessels and keep passengers and crew healthy; many are adapting itineraries and even shore excursions. UniWorld, for example, is conducting health screenings, new cleaning protocols, removing items like magazines from public use, having disinfectant wipes available throughout the ship, contactless payment, assigned seating in the restaurant. American Queen Steamboat Company is doing pre-boarding screenings and temperature checks, deploying ionizer systems to purify cabins, thermal imaging to scan temperatures as passengers come on and off the boat, limiting the number of guests dining or watching shows at one time, and hand-washing stations.
Avalon Waterways, looking to a September re-start to river cruising, plans to implement screenings, touch-free temperature checks, luggage disinfection, electrostatic cleaning and UV disinfecting systems, and supply guests and crew with masks. There will also be social distancing measures, including reducing ship capacity and providing alternative dining venues, and buffets and self-serve stations will no longer be offered. Cabins and ship will undergo deep-cleaning and disinfection during each turnover; plus dining areas and shared items (bicycles, umbrellas) will be disinfected after each use. (See their policy, https://www.avalonwaterways.com/peace-of-mind/; avalonwaterways.com)
These cruise operators are also being extremely flexible, and even generous, about cancellations, refunds and changes, and offering enticing discounts. Windstar, for example, is allowing cancellations within 48 hours of sailing and you can either get 100% of your money back or a credit worth 125%. (windstarcruises.com)
"Most of the major cruiselines are making it worth your while to reschedule by giving additional percentage of value of the voyage, if they have to cancel the voyage. Cruiselines are making it worth your while to book." says a spokesperson for CruiseCompete.com, a kind of LendingTree for booking cruises where cruise agents bid for your business.
If you are not comfortable to get on an airplane, there are scores of ships and variety of sailings from some 30 North American ports within driving distance of the vast majority.
But the biggest trend will be in the segment of small-ships cruising and expeditionary ships. Not only are these ships smaller, with fewer passengers and crew, but they ply less trafficked waters, visit uncrowded ports, and, in the case of "expeditionary" cruises, voyage to remote wilderness places and exotic corners of the globe.
And some of the "small ships" are so small, they are actually available for charter by a family or a group, like AdventureSmith Exploration's 12-passenger SeaWolf, which operates in Alaska's Glacier Bay. "This is a growth area for us," said AdventureSmith's founder and CEO Todd Smith. (See: https://www.adventuresmithexplorations.com/cruises/charter/yacht-private-cruise-cost/)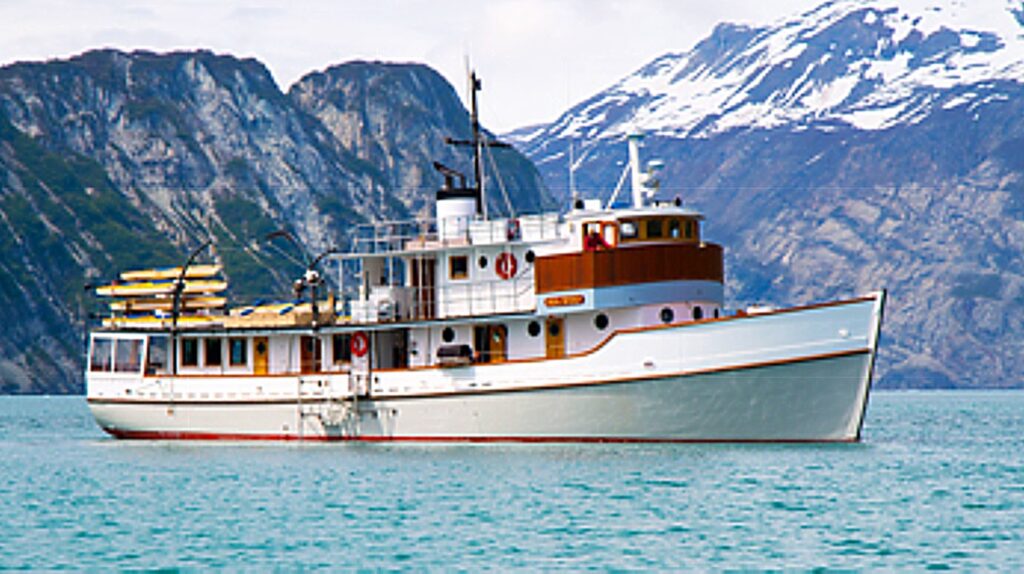 Destinations that are popular for expeditions, like Alaska (which had imposed a requirement for a 14-day quarantine for any visitor) and the Galapagos are loosening their restrictions so that cruising can begin again, possibly by late June or early July. And Smith is already getting calls from intrepid travelers, hoping to take advantage of deep discounts.
These small-ship, expeditionary vessels, hotel barges, riverboats, canal boats and the like afford all the advantages of a cruise vacation – packing/unpacking just once, camaraderie, great food, interesting/exciting destinations to explore, not being cramped in a car driving place to place – and avoid the chief risks to contracting infection because of crowds and density.
People need to have confidence, though, that not only can they travel safely, but that the other passengers and crew they are sailing with are healthy – something that is even more important for a ship than a hotel or restaurant. Perhaps one of the changes the industry could institute is requiring passengers to show they have been tested for COVID-19, or have the antibodies. This would eliminate the need for the draconian policy instituted, for example, by Maine and Alaska, which are requiring any out-of-state visitor to quarantine in the state for 14-days before they can go anywhere, like on one of the historic sailing vessels of the Maine Windjammer fleet (sailmainecoast.org).
The state could even set up stations at the toll booths into the state and at the airports that ask visitors to show the document, and if not, to go to a mobile testing station. It seems staying overnight in a hotel to await the result is a better alternative to being quarantined for 14 days.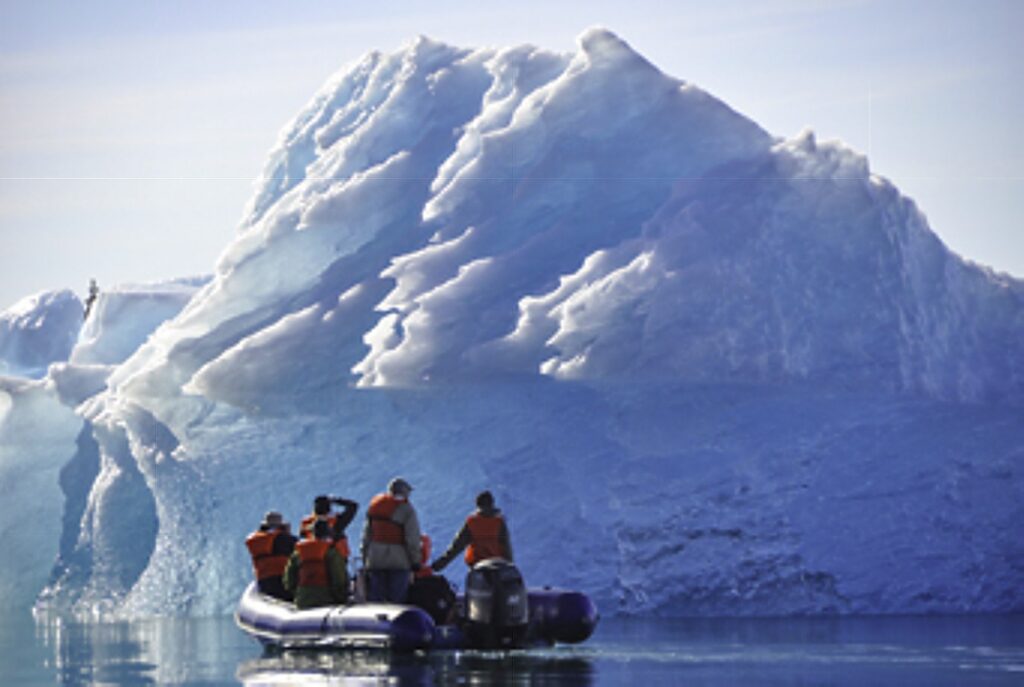 "We can provide a safe environment," commented Todd Smith, president and founder of AdventureSmith Explorations. "Small ships, expeditionary ships are lower risk inherently – with only 12 to 80 guests – so the risk is already reduced. And expedition cruises – river cruises also – passengers are spending more time off the boat in wilderness settings, where the risk is low.
"But the industry still has some questions needs to address – I'm not sure we are there yet: How do you social distance on a small ship, do you stagger meal times, paint spots on deck, so people are consciously standing apart? What is the protocol for crew helping passengers get in and out of zodiacs which requires physical contact? Operators are working hard to do that. But when all is said and done, small ships, expeditionary cruising will be very appealing."
Also, if passengers show that they have a test result to begin with, and the cruise company takes temperatures each day, that should also relieve a lot of the risk of sailing.
"Testing will be a part of the solution," he agreed."Whether the passenger takes a test at home before coming, or you can test on arrival the night before sailing and you have a test that gives result in a matter of hours, that would be the best solution. Testing means that travelers will feel confident. The traveler wants to know everybody else on the ship is healthy."
One source of good news is that expeditionary cruise-goers tend to be adventurers, who see the opportunity to explore as a reward worth a mitigated risk.
"Our customer base is small and motivated. We're getting calls now for intrepid travelers saying willing to go now and looking for deals. That's encouraging.
"It is the draw of nature, wanting to spend time in a place that brings people close to nature, to rejuvenate. I believe there will be a lot of pent-up demand, but only if people feel comfortable."
"North America offers 9.54 million square miles of diversity, and its northernmost territories showcase some of the most remote and pristine landscapes on Earth," Smith said. "We pride ourselves in introducing our passengers to regions along the Pacific and Arctic oceans. Our fleet of small ships and wilderness lodges access hard-to-reach and often remote regions where guests can step back millennia into a natural world." (AdventureSmith Explorations, 800-728-2875, www.adventuresmithexplorations.com).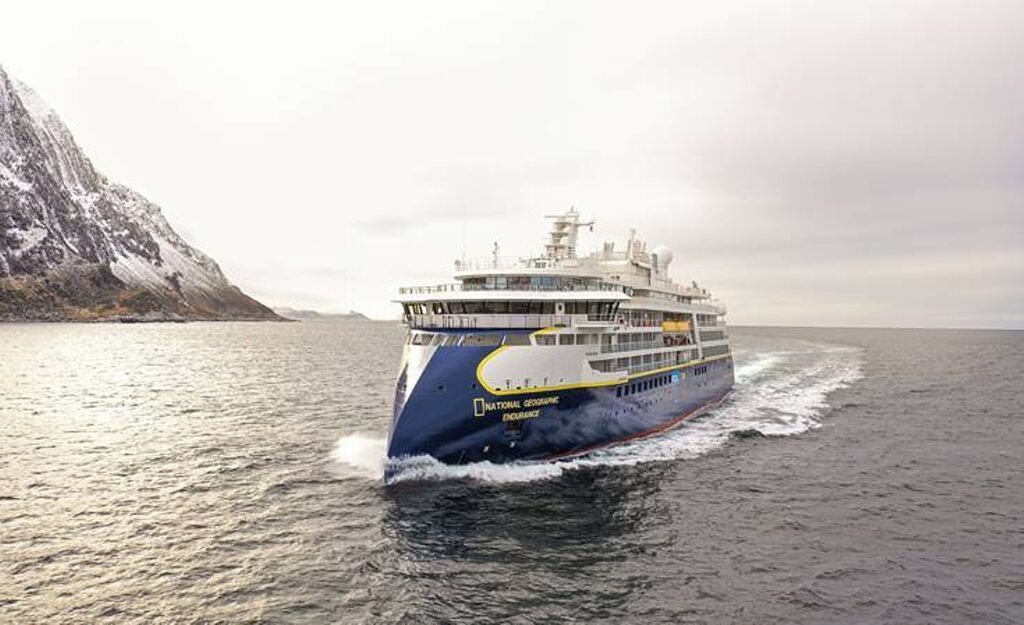 A global leader in responsible tourism, Lindblad Expeditions has become the first self-disinfecting fleet in the cruise industry. In keeping with their legacy of sustainability and protecting the places they explore, they have announced that they are now implementing Premium Purity fleetwide, a unique cleaning system which creates a cleaner, healthier ship while drastically reducing the impact on the environment.
The new system, ACT CleanCoat™, is a photocatalytic process that works when illuminated, breaking down unwanted microbes such as bacteria, viruses, mold, and airborne allergens. It can be applied to all surfaces which become self-disinfecting after application. Created by ACT.Global A/S, a Copenhagen-based company, the antibacterial spray is transparent, odorless, and activated by light, and protects a room like an invisible insulation – plus purifies and deodorizes the air for up to one year.
Chemical free, the product uses the ACT ECA water system created by electrolysis of salt and water, to clean the rooms, which is completely harmless to guests, staff and the environment.
"As the oldest and most experienced expedition travel company in the world, we go to some of the most pristine places on the planet. We are very conscious of the waste we produce, and how the cleanliness of our ship and protection of our guests onboard is vital to a healthy environment," said Bruce Tschampel, Vice President, Hotel Operations for Lindblad Expeditions.
"Premium Purity is unlike anything we have seen out there. Our ships are truly pristine and healthy, and we already have measurable results to prove it from our initial pilot program on one ship. We reduced guest reported illness by 50%; eliminated over 1,000 plastic bottles of cleaning products; and dramatically reduced water usage by 1.1 million gallons per year. The crew is raving about how much healthier the ship is and how effective it is to use this solution," he stated.
The fleetwide rollout is another step in Lindblad's commitment toward defining travel industry standards for sustainability and environmentally responsible operations. In 2019 they become a carbon neutral company, offsetting 100% of emissions from their ships, all land-based operations, employee travel, offices in New York and Seattle, and other contributors. They successfully eliminated guest-facing single-use plastics fleet-wide in 2018 and have operated a sustainable seafood program aboard the fleet for many years. Other related sustainability initiatives include building new ships that reduce emissions while increasing efficiency; mandating supply chain solutions to eliminate plastic; sourcing and serving local, organic produce; and making crew uniforms from recycled plastic.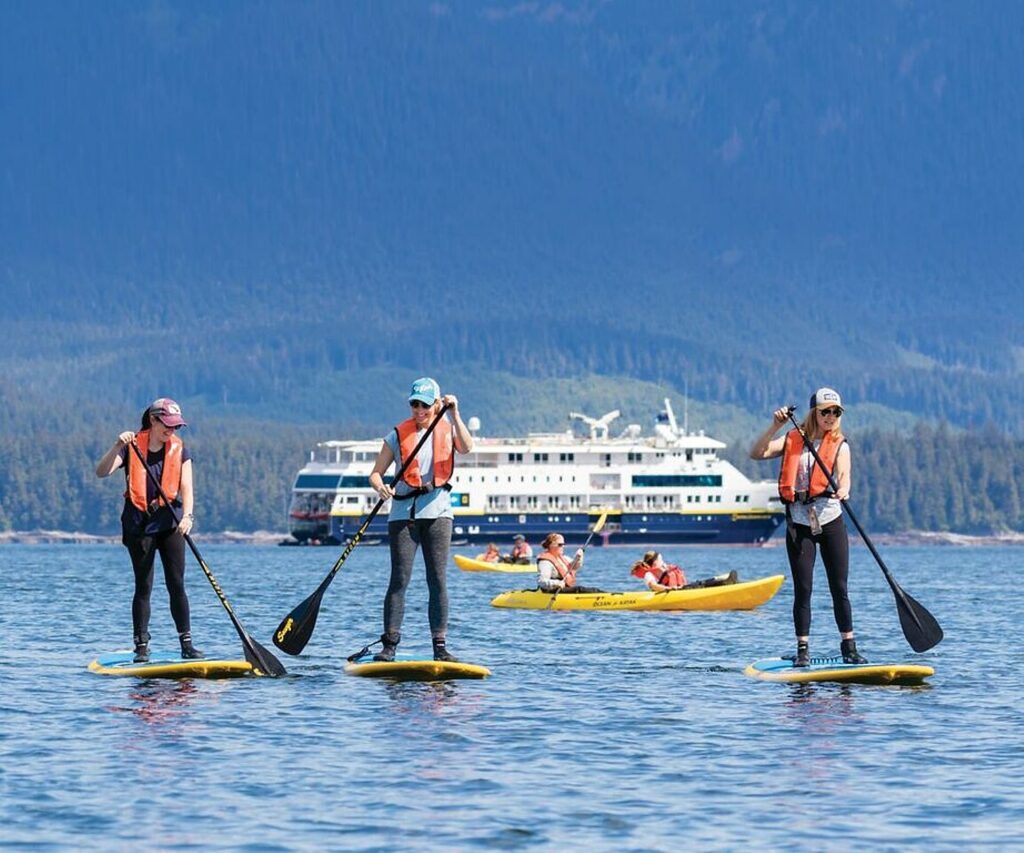 Lindblad's ships, including the National Geographic Venture, National Geographic Explorer, National Geographic Orion, National Geographic Endeavor II, National Geographic Islander, National Geographic Sea Bird, Sea Cloud, National Geographic Quest, Delphin, Jahan, Lord of the Glens, and Oberoi Philae operate around the globe, in Arctic, Antarctic, Galapagos, Baja, Pacific Northwest, Patagonia, South Pacific, Russian Arctic, Alaska, Belize, Costa Rica, Panama, Amazon, Vietnam and Cambodia and Scotland, Caribbean and Mediterranean and Egypt.
Lindblad Expeditions was set to launch the National Geographic Endurance on voyages in the Arctic and beyond, but has delayed the grand entrance of the 126-passenger polar expeditionary vessel.
"While we are all social distancing at home, the team on board National Geographic Endurance have been prepping and polishing every inch of the ship's gleaming new surfaces so when guests can finally explore on her this remarkable ship will exceed their every expectation. From the bridge and the observation lounge to cabins and suites, to new features like the glass-walled yoga studio, infinity Jacuzzis and the first igloos at sea, she's an extraordinary ship for next-generation exploring," the company stated.
"Our cruise ship fleet consists of nimble, intimately-scaled expedition ships, able to safely venture where larger cruise ships cannot," Lindblad Expeditions CEO Sven Lindblad wrote. "This allows us to offer authentic, up-close experiences in the planet's wild, remote places and capitals of culture. More than comfortable as your base for exploring, our National Geographic luxury cruise ships are outfitted with cool tools that enable a genuine connection with the places we visit and offer inviting private accommodations, and gracious public spaces for our expedition community to gather."
To ease travelers' concerns, Lindblad offers flexible options, allowing passengers to cancel a 2020 expedition up to 24 hours before departure to receive 100% future travel credit through 2021. (Lindblad Expeditions, 800-Expedition, www.expeditions.com).
Small-Ship Cruises
Blount Small Ship Adventures checks off all the boxes for me. Its two, specially designed ships carry just 84 guests, and are designed so they can sail into ports that are uncrowded and into waters that are less traveled.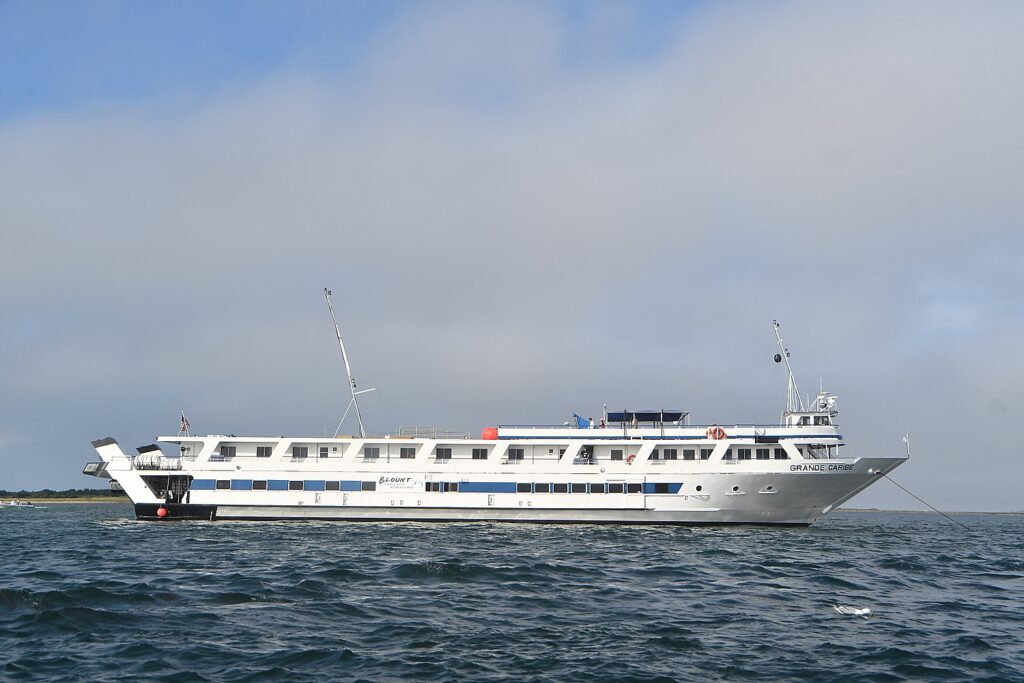 Blount's specially designed small ships make it possible to visit islands that would not be accessible by bigger ships. Their ships are nimble, even have a patented bow ramp (ideal in places like Belize and Guatemala) and a retractable pilot house (so they can go under bridges on the Erie Canal), both inventions of Luther Blount, who founded the company and was one of the innovators of "small ship cruising" more than 50 years ago, and can come close to shore. The cruises are enhanced with local historians, culinary experts, naturalists and entertainers who provide their expertise.
Blount is offering major discounts on select 2020 cruises, for example, a 14-day cruise that sails from New York City up the Hudson, onto the Erie Canal, to the Great Lakes and St. Lawrence Seaway, to Quebec City and Montreal. We experienced Blount's New England islands cruise (888-368-2240, www.blountadventure.com).
Historic Sailing Ships
The Maine Windjammer Association fleet hopes to be sailing again this summer (Maine has imposed a 14-day quarantine on visitors to the state), and are small enough and nimble enough to provide a safe environment for passengers.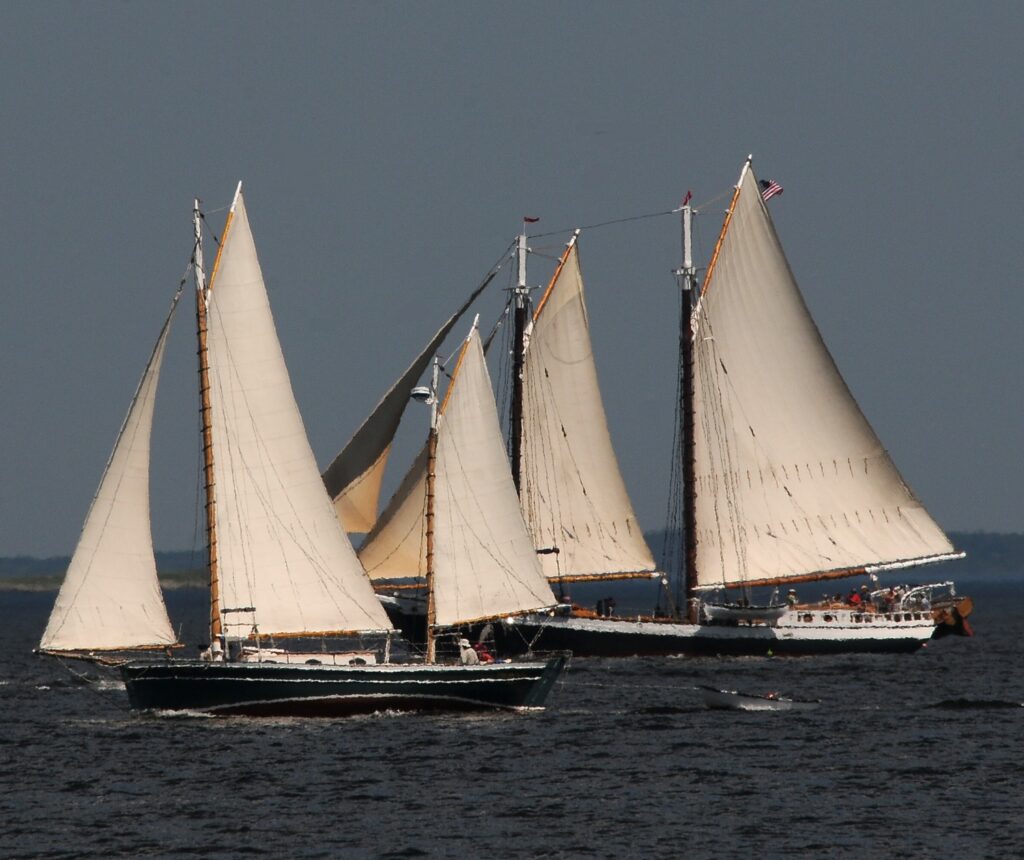 "The Maine Windjammer experience celebrates the pristine coast of Maine and the rare exhilaration of wind-powered freedom. Our itineraries are determined by the wind, tide and the wisdom of the captains. We call ourselves the "un-cruise" because of our small groups, our sustainable philosophy and eco-travel ethos combined with freshly prepared and sourced meals, picturesque destinations and wind-in-your hair freedom. By day, we explore the seas, islands and villages. By night, dramatic sunsets and star-filled skies. These are the makings of exactly the vacation you'll need when the pandemic passes. Let your shelter be aboard our sturdy ships on Penobscot Bay."
In response to the outbreak of the Coronavirus, the Maine Windjammer Association fleet is taking the following actions:
Following the Centers for Disease Control and Prevention guidelines and continue to adhere to all federal, state and local directives.
Monitoring the Coast Guard's notices to mariners and taking additional steps to meet and exceed any further guidelines for the safety of guests and crew.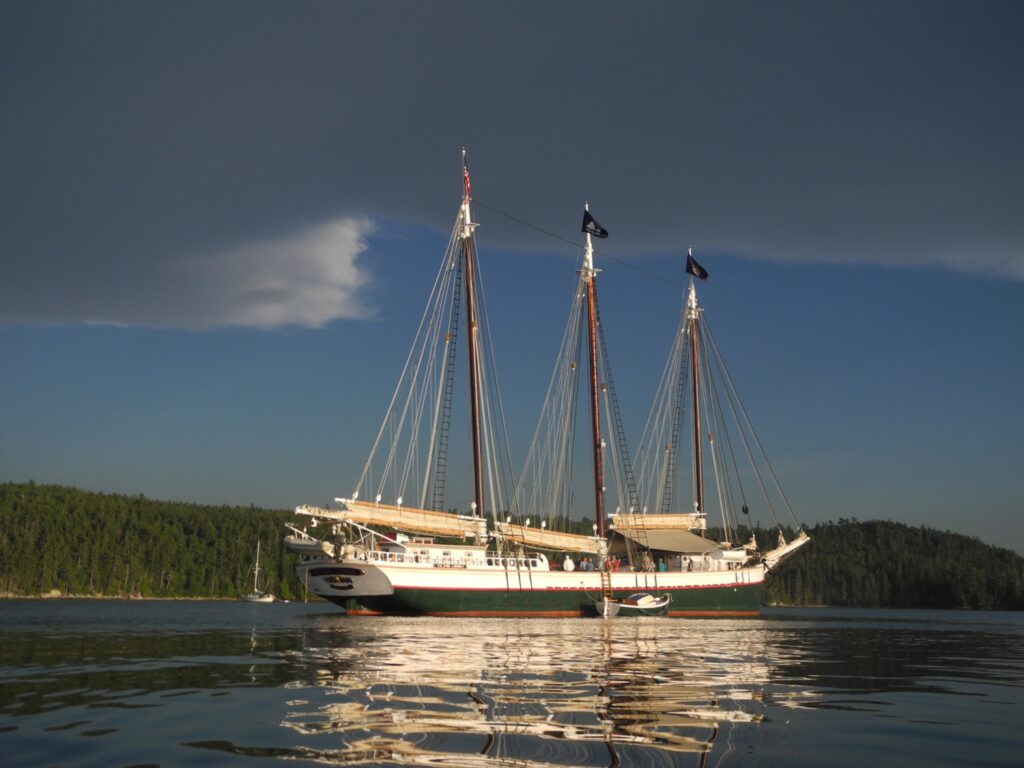 "Each one of our vessels already follows strict guidelines for sanitation and cleanliness; we're reviewing all those procedures and will implement increased cleaning protocols as advised by the CDC and Coast Guard. It is worth noting here that the vessels of the Maine Windjammer Association have an excellent safety record."
"We trust that most guests share our optimism for the cruise season to commence as planned, as we have received very few requests to change or cancel bookings. These requests are being handled on a case-by-case basis by each boat individually. Should you need to make a change to an already reserved trip, contact the boat you're planning to sail on directly."
Some of the ships are small enough they can be taken over by a single family or group.
Each of the ships that belong to the Maine Windjammer Association and three that belong to Maine Windjammer Cruises has its own character and personality, and each also reflects their captain/owner, but there are some universals about the experience – a sense of freedom and peacefulness. Many of the departures have special themes or are oriented to some special interest.
"The ships of the Maine Windjammer Association, whether Schooner, Ketch, Historic Landmark, or purposely built for passenger service, are individually owned and operated, each as different as those of us who sail them, all with essence unique to their design."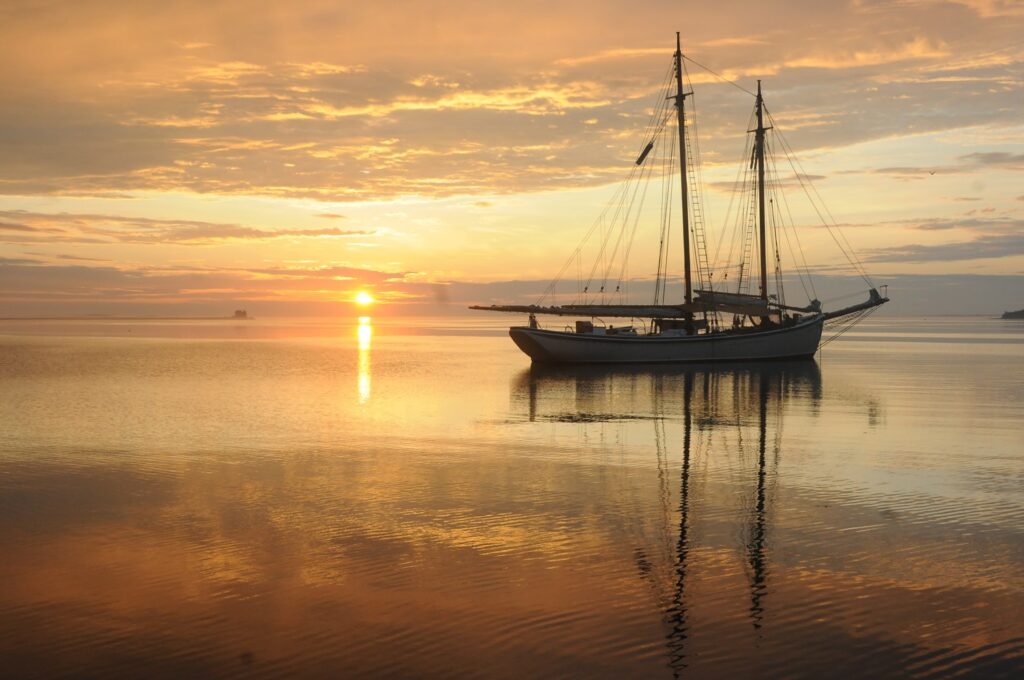 The ships include:
Schooner Stephen Taber (800-999-7352)
Schooner Victory Chimes (800-745-5651)
Schooner American Eagle (800-648-4544)
Schooner Heritage (800-648-4544)
Schooner Mary Day (800-992-2218)
Windjammer Angelique (800-282-9989)
Schooner Lewis R. French (800-469-4635)
Schooner Ladona (formerly the Nathaniel Bowditch, 800-999-7352)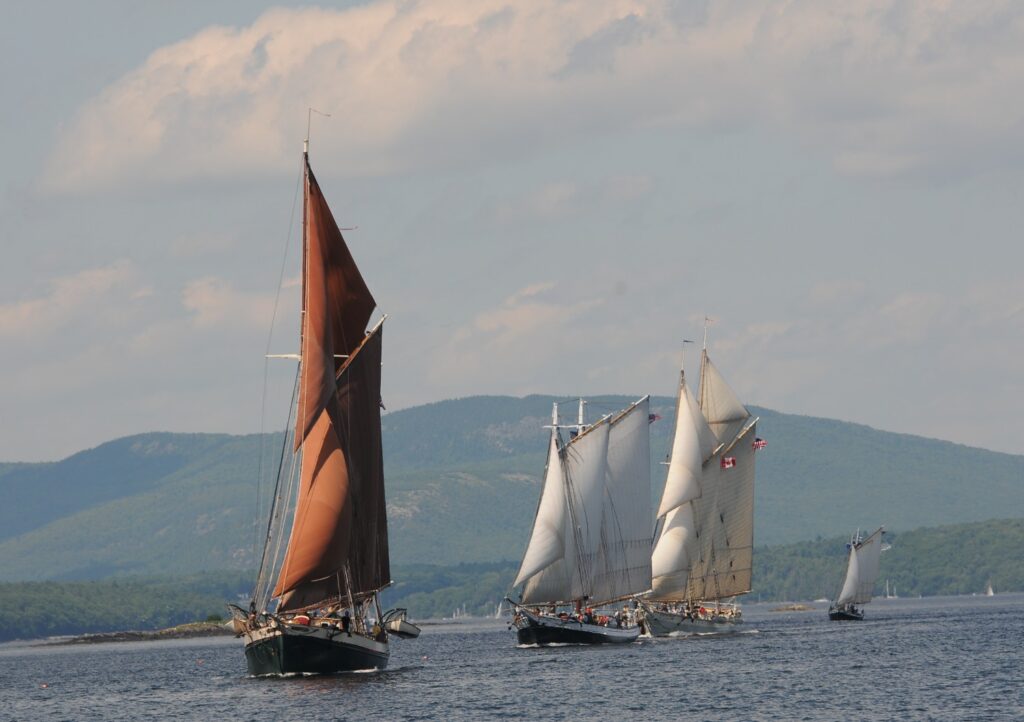 In addition, there are three ships in the Maine Windjammer Cruises fleet, the Grace Bailey, the Mercantile (which carry 29 passengers), and the Mistress (the smallest, it accommodates just six people so is ideal for one family unit). (P.O. Box 617, Camden, ME 04843 , 207-236-2938, 800-736-7981, www.mainewindjammercruises.com)
River Cruising & Barge Hotels
When river cruising was a privilege for the wealthy, CroisiEurope developed an affordable cruising concept offering the best value in river cruises at great prices, and appealing to every traveler. The company operates 50 company-owned ships and five chartered vessels, on the Rhine and its tributaries, the Danube, the Seine, the Rhône, of course, as well as the Tisza in Hungary, the Guadalquivir in Spain, the Douro in Portugal, the Dordogne and the Garonne in Bordeaux and more exotic destinations including the Mekong in Vietnam and the lake Kariba in Southern Africa.
The French company launched a river cruise on the Loire in 2016 with a new, revolutionary boat equipped with a paddle wheel to carry passengers into the interior. In 2014, the company also launched the MS Lafayette  class of intimate vessels with only 82 guests.
CroisiEurope plies the the French canals in Alsace, Burgundy, Champagne, Provence, and Paris with a fleet of new, modern and comfortable hotel barges, with just 12 cabins. In someplaces, you go through locks that are just inches higher or wider than the barge, making for exciting experiences. The barges have bikes, so you can get out and bike along the canal, handing the bike back and jumping back onto the barge. (CroisiEurope, 800-768-7232, https://www.croisieuroperivercruises.com/)
Barge hotels – literally barges that have been reconfigured for passengers – are so small, one family or group could book up the entire vessel. CroisiEurope, which has a fleet of river cruising vessels, also has a fleet of European barges, which have a maximum passenger capacity of just 22 passengers, offering itineraries in Alsace, Champagne, Ile-de–France, Burgundy, Provence and Loiret. (www.croisieuroperivercruises.com/destination/european-barge-cruises).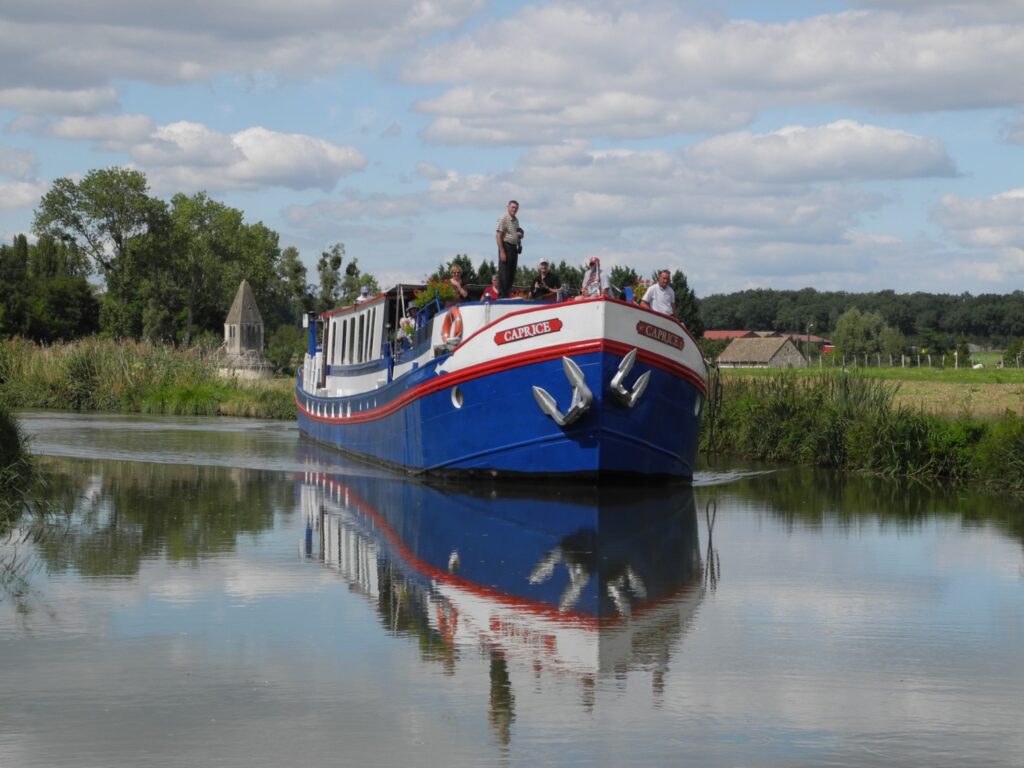 Another company that offers barge hotels (in addition to river cruises) and boat-and-bike tours is France Cruises. It was on their barge cruise through the canals of Burgundy – each day featuring marvelous excursions and sensational meals – that I first saw canal boats that you could rent. (866-498-3920, www.francecruises.com).
Canal Boats
You can rent your own canal boat to ply the canals of Europe, but you don't have to go so far: discover the charming villages and towns and see unfold before you the making of America as you sail your own Lockmaster canal boat on the Erie Canal, stretching from Buffalo to Albany. It is thrilling to have the lock master's open the locks or raise bridges for you. The experience is made possible by Erie Canal Adventures (formerly Mid-Lakes Navigation, whose founder specially designed these charming canal boats). You can rent a boat suitable for a couple, up to a family. You get to float (the boats go a maximum of 3 mph), tying up pretty much where you like, to these charming small and uncrowded canal towns, take a bike to ride the Canalway. The boars are pretty self-sufficient, with galley, fuel, water, even a bbq, but there are plenty of picturesque outdoor cafes if you prefer. The company has an intense COVID-19 safety plan, describing its enhanced cleaning/disinfecting procedures. (Erie Canal Adventures, 315-986-3011, www.eriecanaladventures.com.).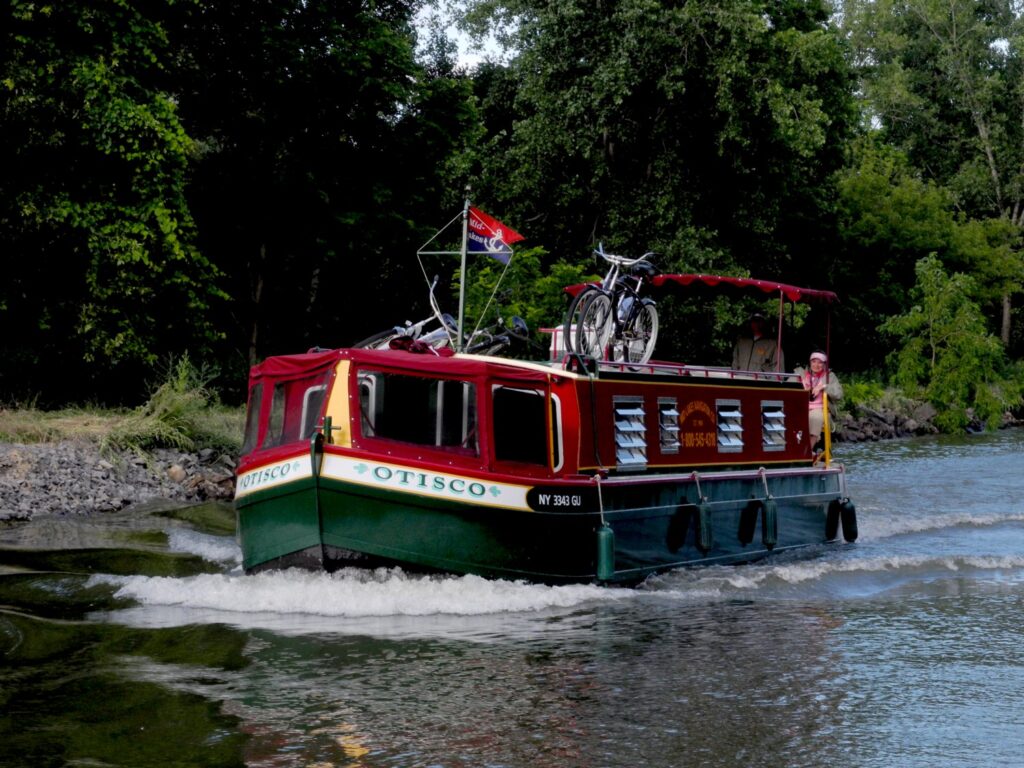 And as the cruise industry attempts to recover from the impacts of the coronavirus pandemic, another change might be for these small-ship, expeditionary, and historic sailing vessel operators to extend their season like the mega-ships do, and sail to another cruise destination for part of the year, offering "repositioning cruises" in between, so they are not so dependent upon a three or six-month season.
Size Matters
According to CruiseCompete, "Extra Small Ships" (201-499 passengers) offer a private, exclusive ambiance, along with personalized service and the advantage of being able to port almost anywhere. Passengers get a feel for the water and experience destinations in a very close-up, personal way.
Some benefits of XS ships:
The most important benefit of small ship cruising is an immersive experience in the destination. Very small ships allow an in-depth exploration of nature, culture, history and learning not possible on larger ships.
Passengers tend to be a well-traveled, worldly crowd who enjoy the pursuit of education and exploration of the destinations they visit
Very personal attention from the crew; with luxury cruises this translates to personal attendants who see to your every need
More solitude and the opportunity to relax and pursue your own interests
Seating is usually open, with no set tables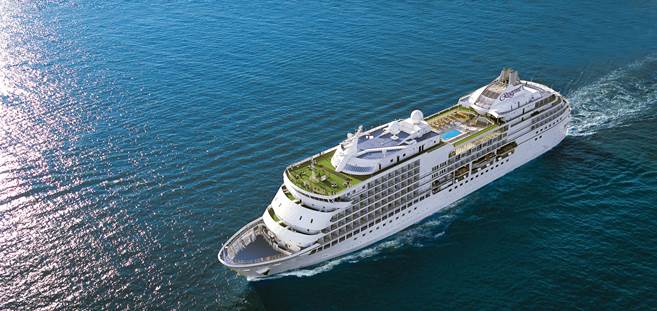 Example XS ships:
Regent Seven Seas Cruises: Seven Seas Navigator
Silversea Cruises: Silver Cloud, Silver Wind, Silver Shadow, Silver Whisper, Silver Spirit
Seabourn: Seabourn Legend, Seabourn Pride, Seabourn Odyssey, Seabourn Quest, Seabourn Sojourn, Seabourn Spirit,
Windstar Cruises: Wind Surf, Star Pride, Star Breeze, Star Legend
Paul Gauguin Cruises: MS Paul Gauguin
Voyages to Antiquity Cruises: MV Aegean Odyssey
Star Clippers: Royal Clipper
"Extra-Extra Small Ships" (fewer than 200 passengers) include:
Celebrity Cruises: Celebrity Flora-100 Celebrity Xpedition, Celebrity Xperience, Celebrity Xploration
SeaDream Yacht Club: Sea Dream I, SeaDream II
Silversea Cruises: Silver Discoverer, Silver Explorer, Silver Galapagos
Windstar Cruises: Wind Spirit, Wind Star, Wind Spirit,
Star Clippers: Star Clipper,Star Flyer
CruiseCompete.com, an online cruise marketplace, is an excellent source for all sorts of cruising. You can find specials and discounts, cruise and ship reviews, shore excursions, and search for cruises based on ship size, cruise length, destination, type of cruise like river cruises or adventure cruises, weddings at sea, and a score of other parameters. Then, member cruise agents bid for your business. (Visit CruiseCompete.com and try the Virtual Cruise Advisor.)
_________________________
© 2020 Travel Features Syndicate, a division of Workstyles, Inc. All rights reserved. Visit goingplacesfarandnear.com, www.huffingtonpost.com/author/karen-rubin, and travelwritersmagazine.com/TravelFeaturesSyndicate/. Blogging at goingplacesnearandfar.wordpress.com and moralcompasstravel.info. Send comments or questions to [email protected]. Tweet @TravelFeatures. 'Like' us at facebook.com/NewsPhotoFeatures