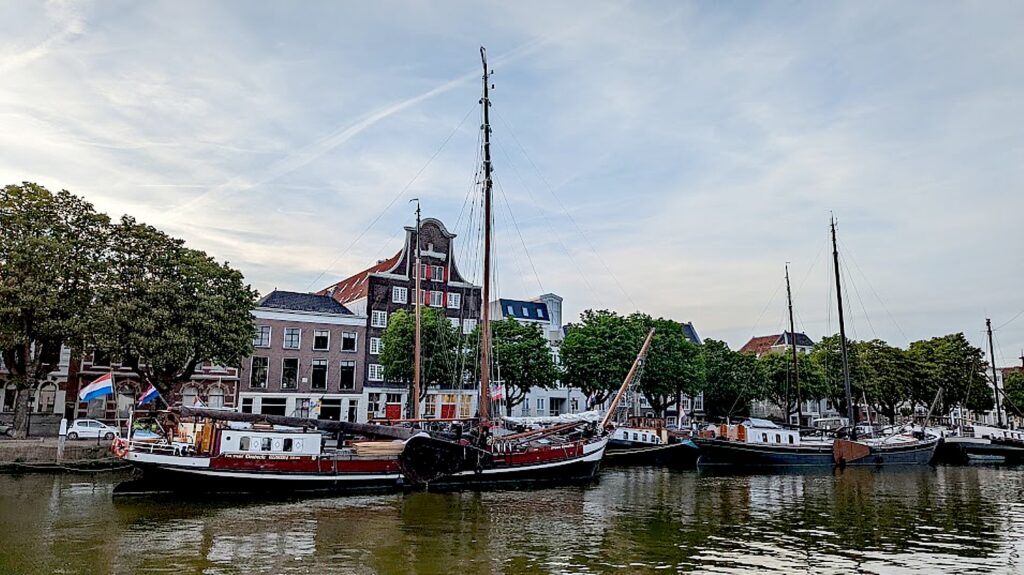 By Karen Rubin, Travel Features Syndicate, goingplacesfarandnear.com
Day 5 on our BoatBikeTours eight-day Bruges-to-Amsterdam bike trip, we sail in the early morning from Antwerp in Belgium to Kreekrak and cycle 23 miles to Tholen (new harbor) in the Netherlands, where the ship meets us to sail on to Dordrecht – not places that I would bet most of us have ever heard of before.
We stop to visit to the Canadian war cemetery where there are 80 graves of Canadian soldiers who fought trying to free Netherlands from the Nazis. "They try to give the graves a face," so each one is personalized.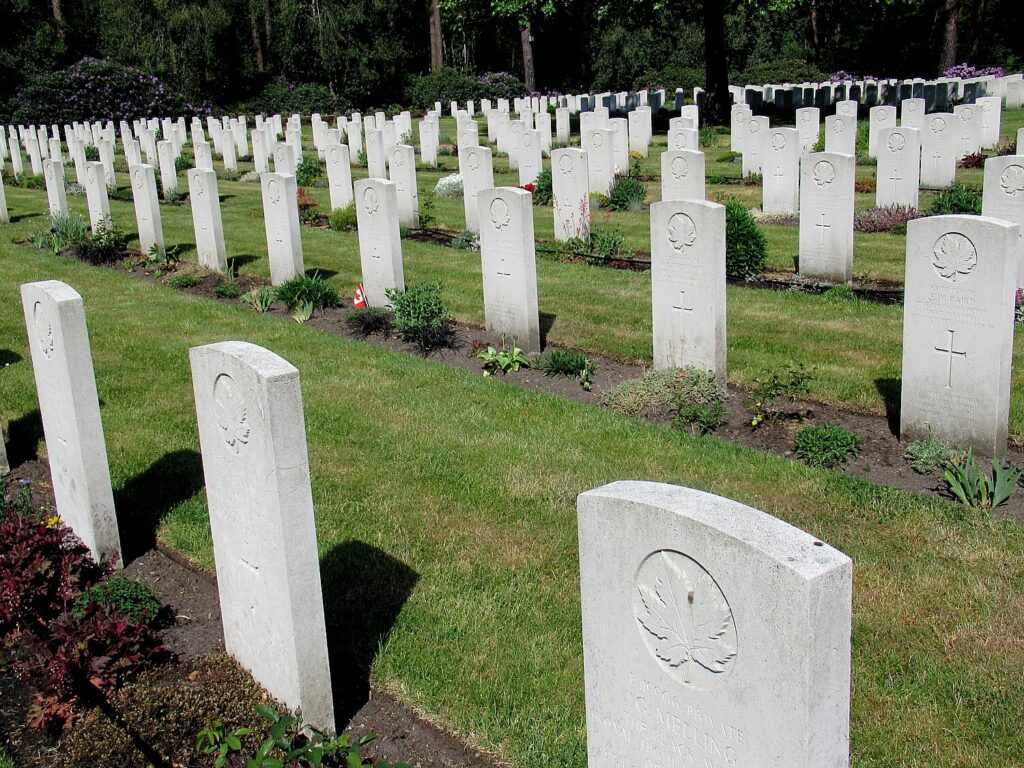 Our lunch stop is at Fort De Roovere, built in 1628, the largest of four forts that formed the West-Brabantse Waterline, a water-based defensive fortification. Located along the edge of a sandy embankment between Bergen op Zoom and Steenbergen, it was built during the Eighty Years' War (1568-1648) – the Dutch war of independence against Spanish rule.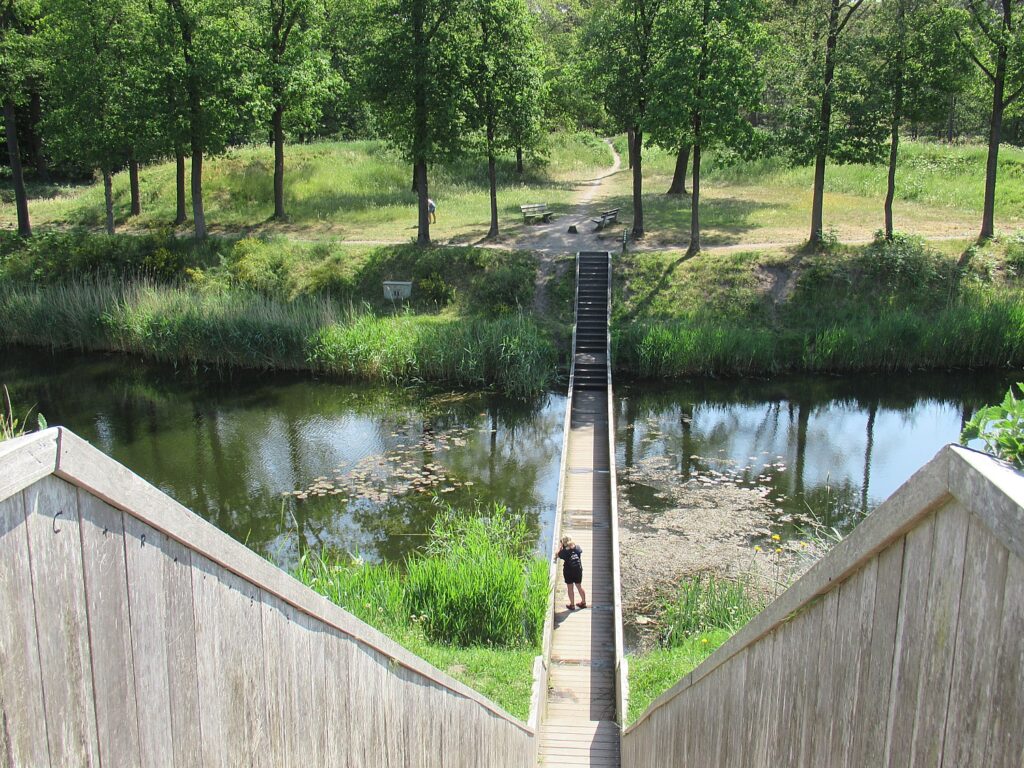 After the fall of the French Empire of Napoleon in 1816, Fort de Roovere no longer had a military purpose and was reclaimed by nature. It was designated a national monument in 1975. The earthen-fortress was restored in 2010 as much as possible to its original state, along the same design configuration as in 1784, and today is a lovely park where I watch dragon flies on a lily pond, and climb an interesting modern tower to get a sense of how, in a siege, the approaching enemy forces could be bombarded from protruding bastions by batteries of cannon..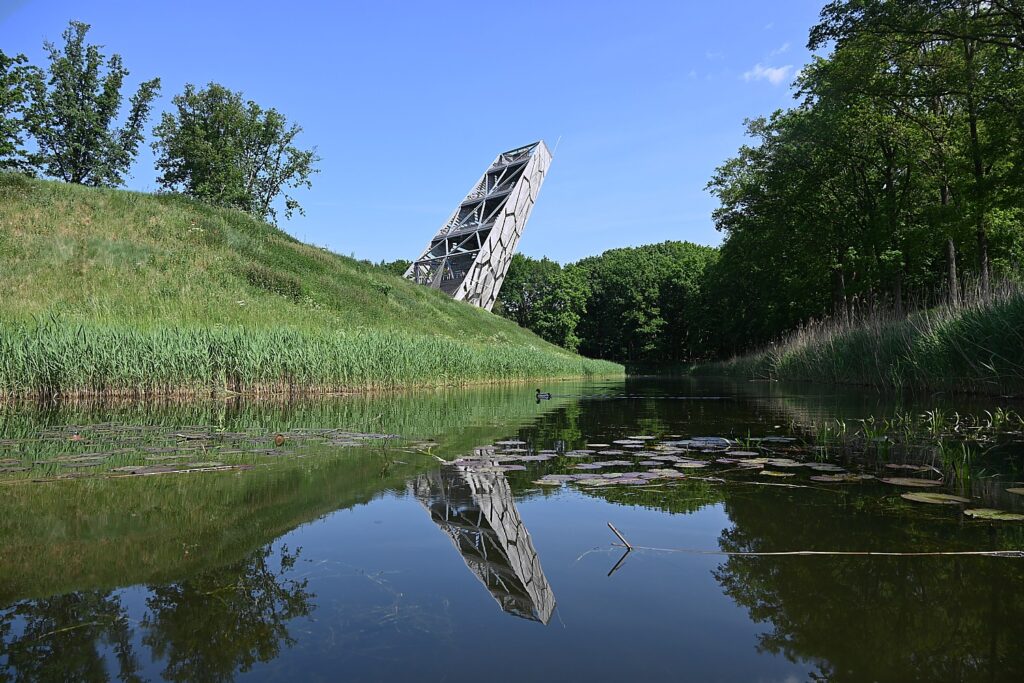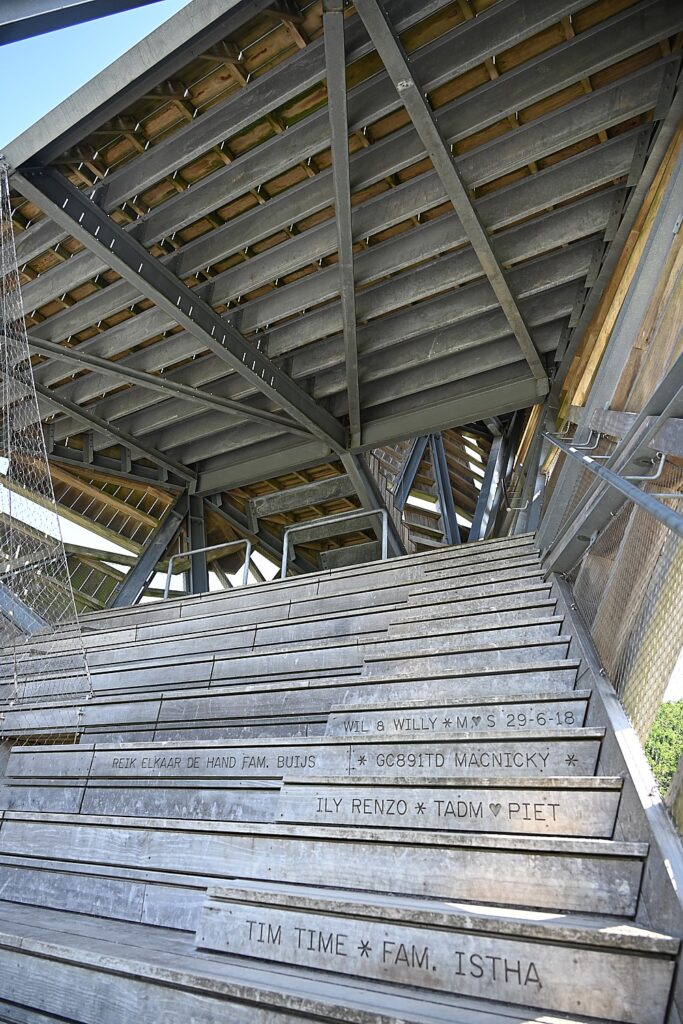 We bike into a charming village of Tholen which has a surprising windmill (converted to a restaurant), and have some time to explore.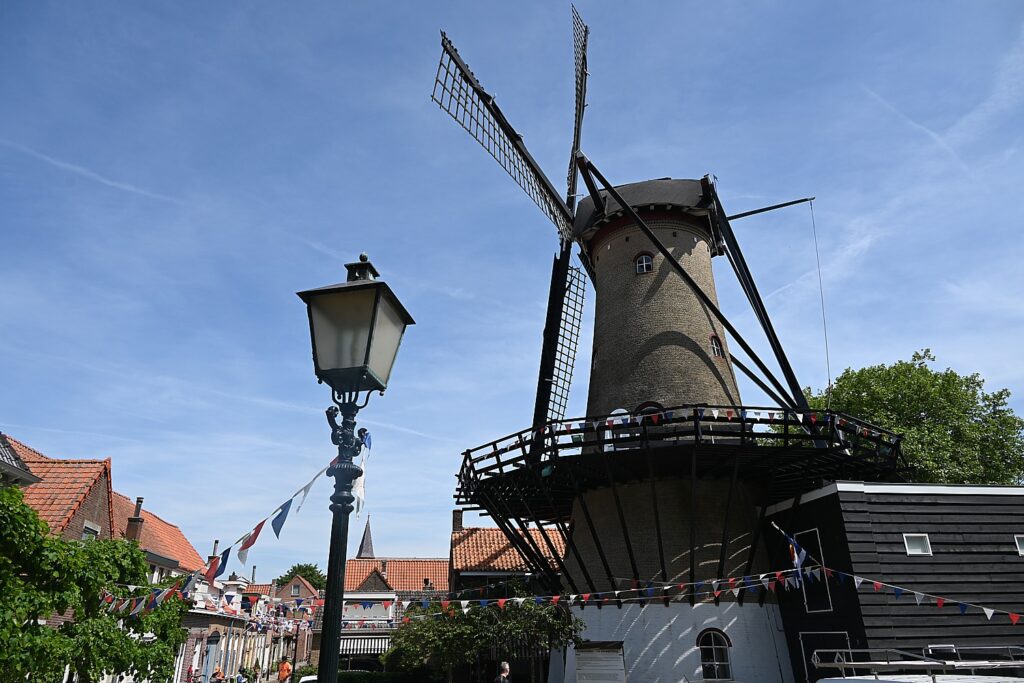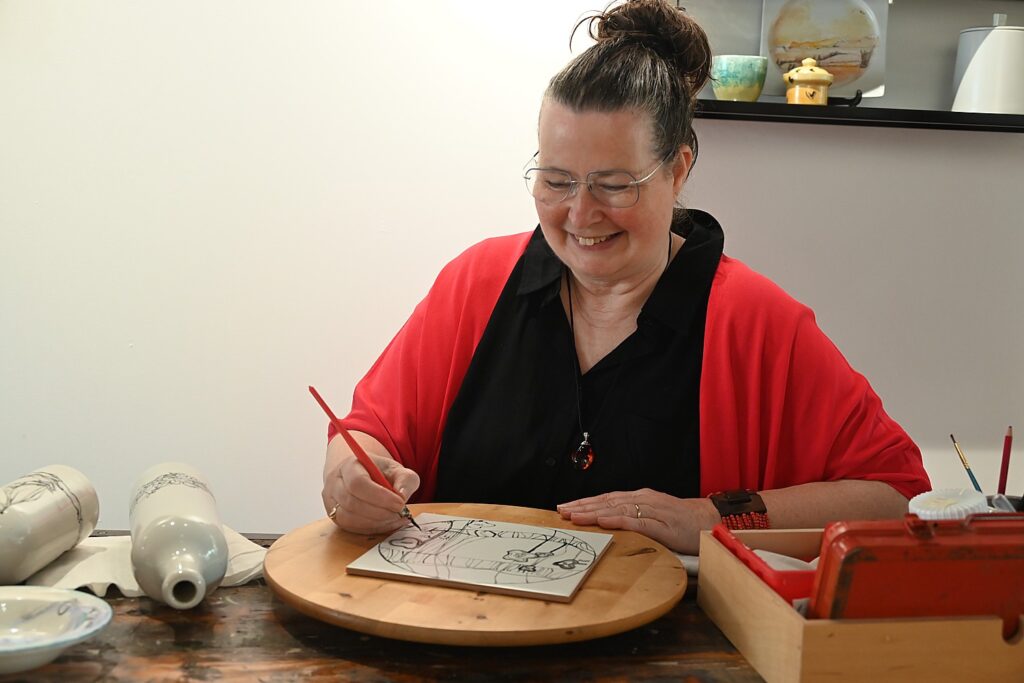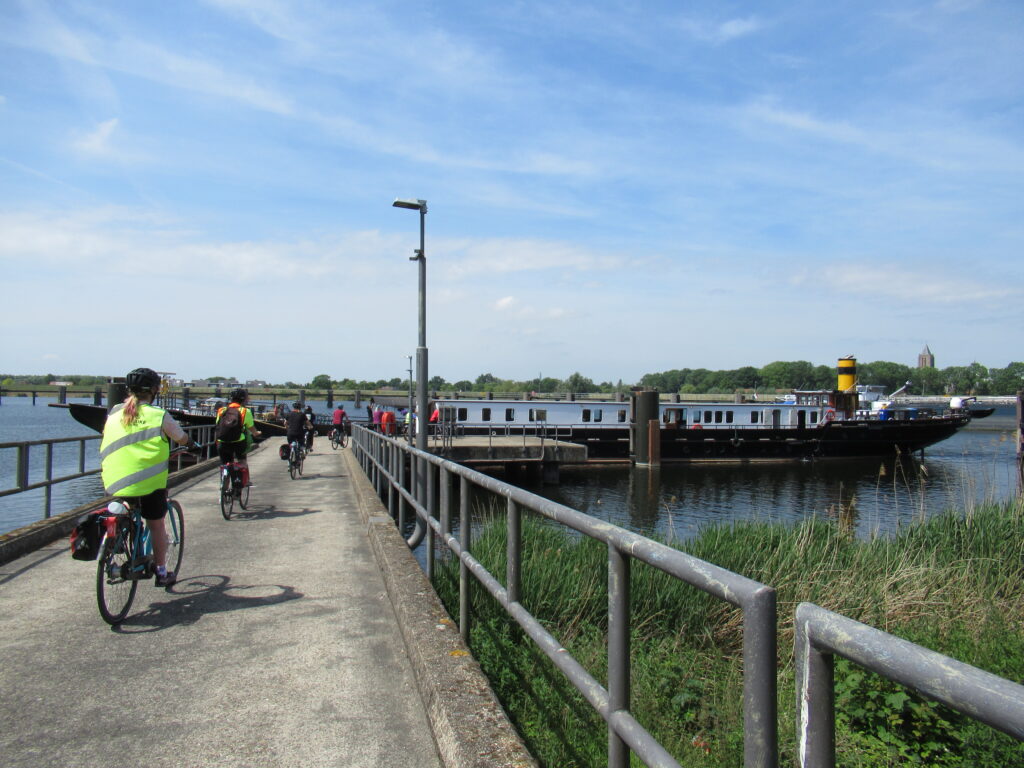 Our ship, the Princesse Royal, meets us here and we spend a pleasant afternoon sailing to Dordrecht, going through locks which I learn are not to level the water (like on the Erie Canal) but to keep salt water separate from fresh so the reclaimed land can be farmed. Apparently, it's also an interesting water defense system – areas could be flooded to stop an invader.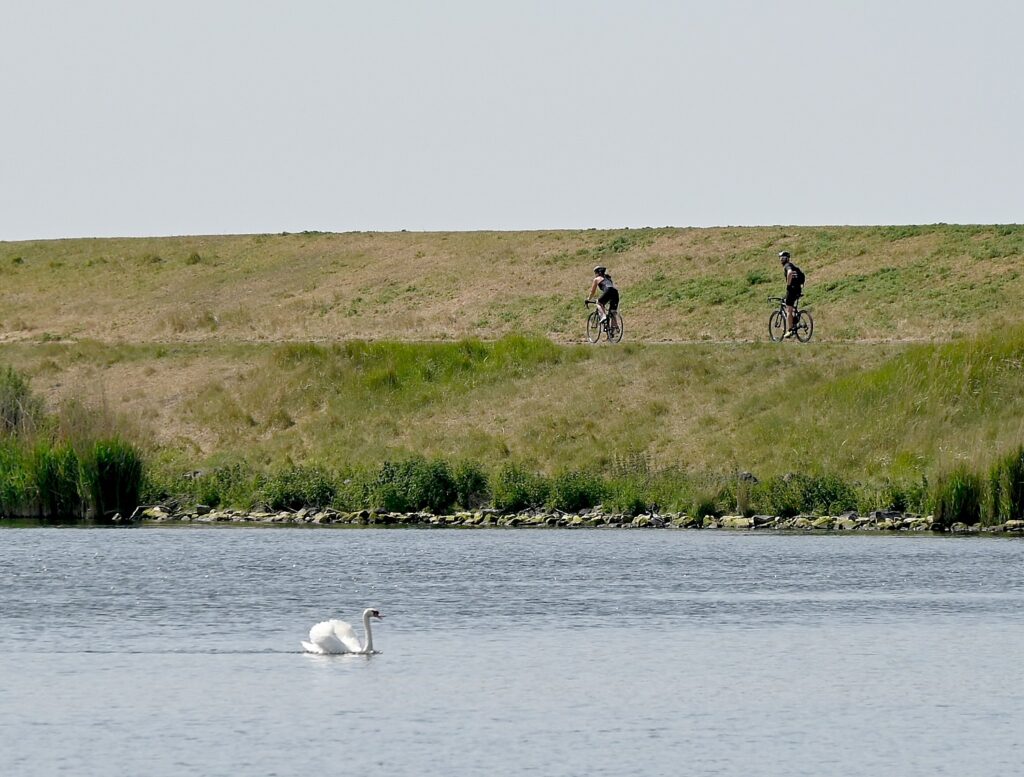 This day proves a nice, relaxing combination of cycling and sailing, but the highlight is yet to come.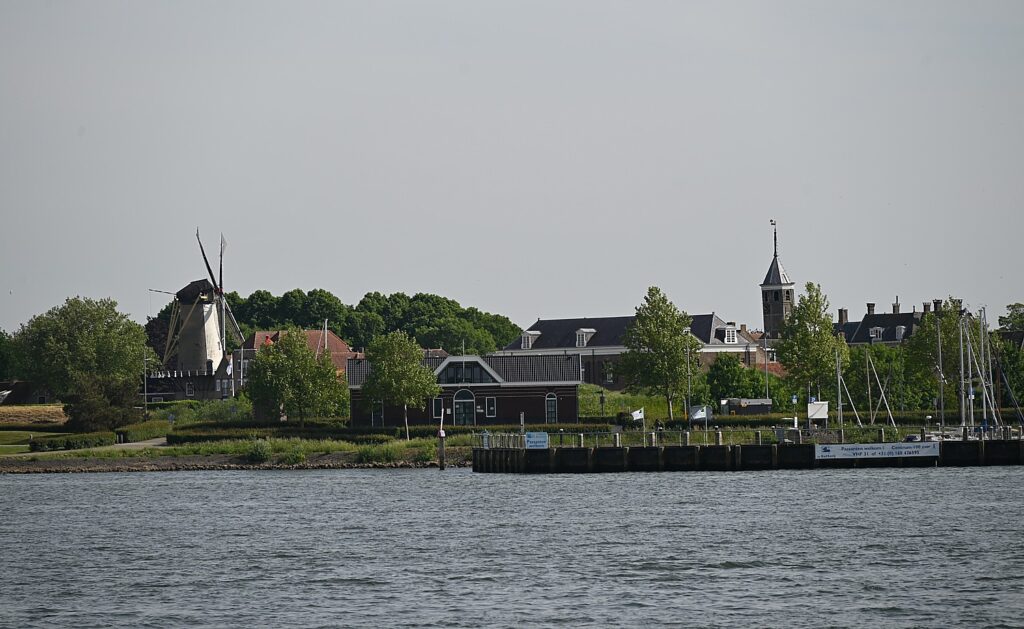 We are supposed to dock at the historic city of Dordrecht, but there is an important steam-engine ship festival about to get underway and the harbormaster has refused to let us dock. So Captain Roy van der Veen finds a spot at a boat-building marina across the river.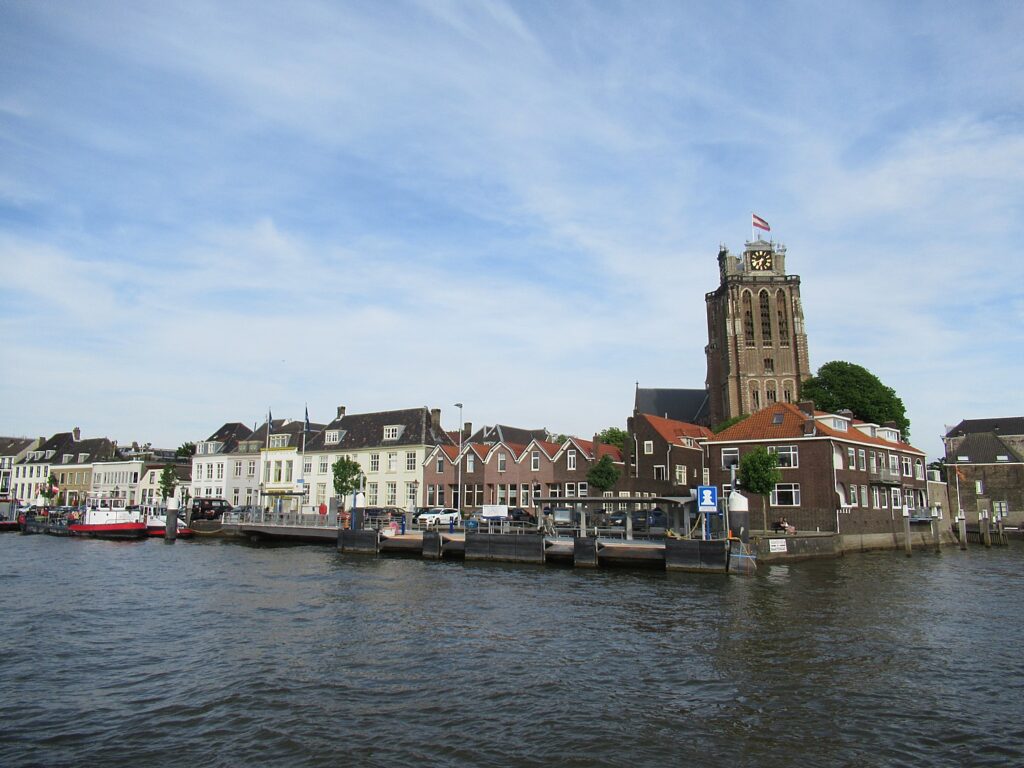 Our leader, Corrie Stein, not to be deterred because we can't just walk off the ship into the historic center, organizes a ride back into Dordrecht for her guided walking tour because this is a city that is not to be missed. Dordrecht, as I learn, is like our Philadelphia in 1776, and this place and this adventure proves to be a highlight of our trip.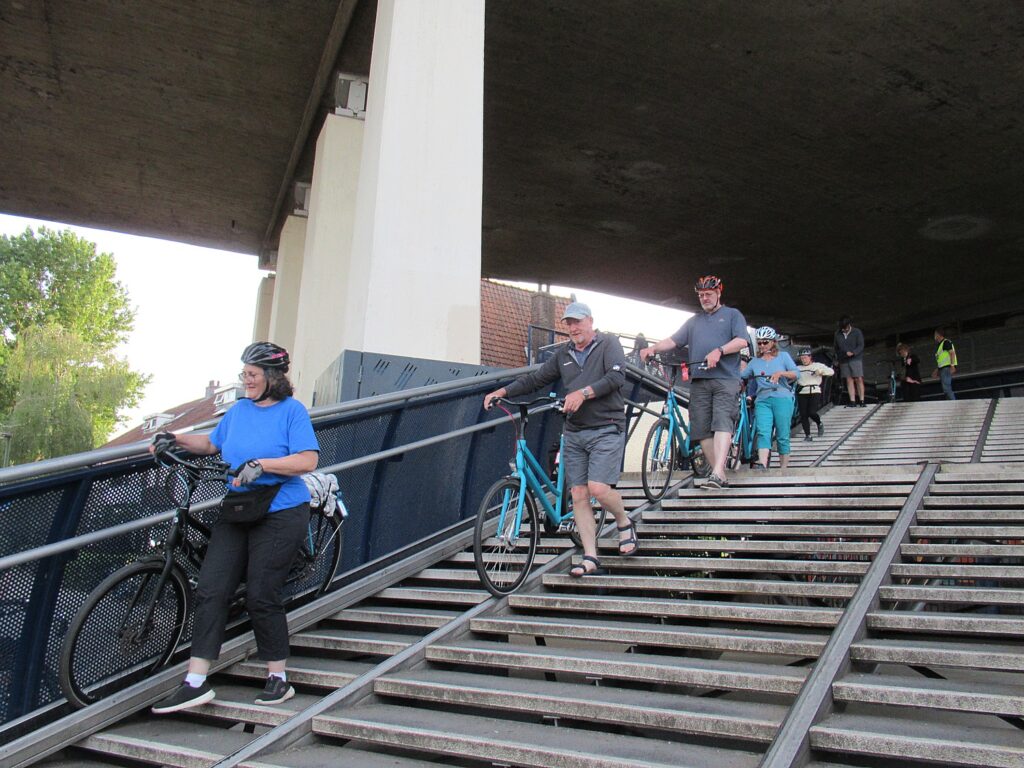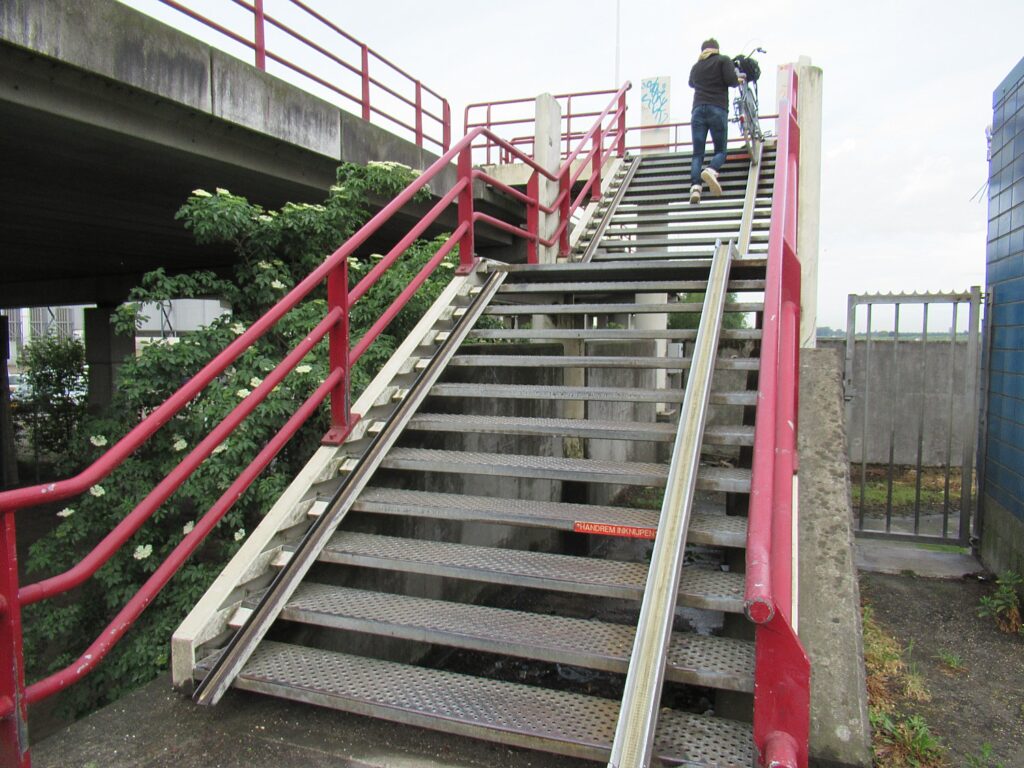 Here we also get to see the extraordinary infrastructure for bikes – to get up/down the very high bridge, there is actually a track and even an escalator for the bike, as well as dedicated path on the highway bridge.
Dordrecht is 800 years old, the oldest city of Holland (not Netherlands), with a population of 120,000 and some 900 monuments. It has always been a garrison town.
At the main church we learn that they wanted to build a tower 120 meters high (to compete with another city's tower), but the ground wouldn't support it. So with the money left over, they built four clocks and a bell. But when the bell tolled, windows broke, so they stopped.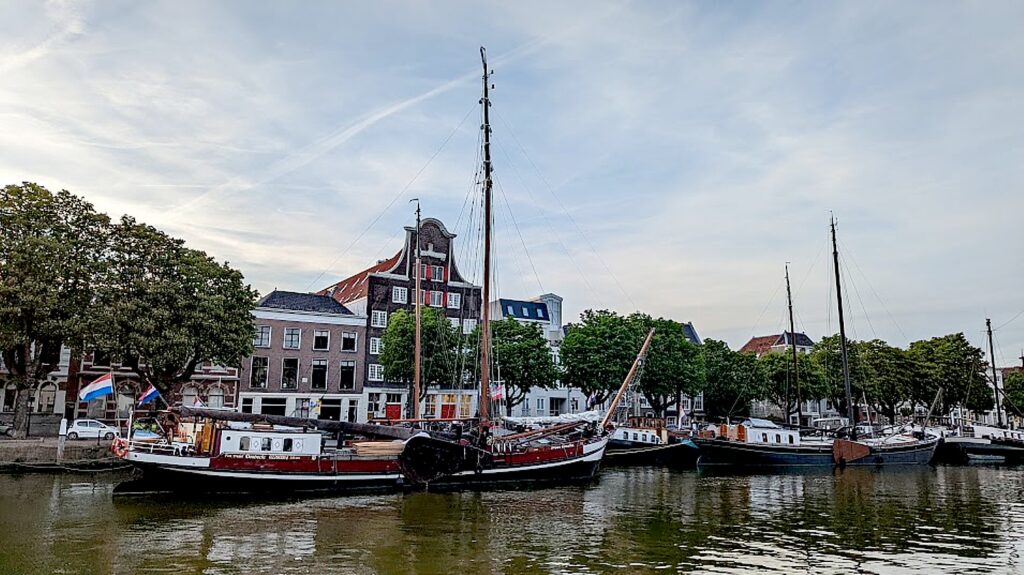 We see these "schooske" – special historic sailing ships that are iconic to Dordrecht (and why there is the special festival). They are allowed to stay in this marina for free.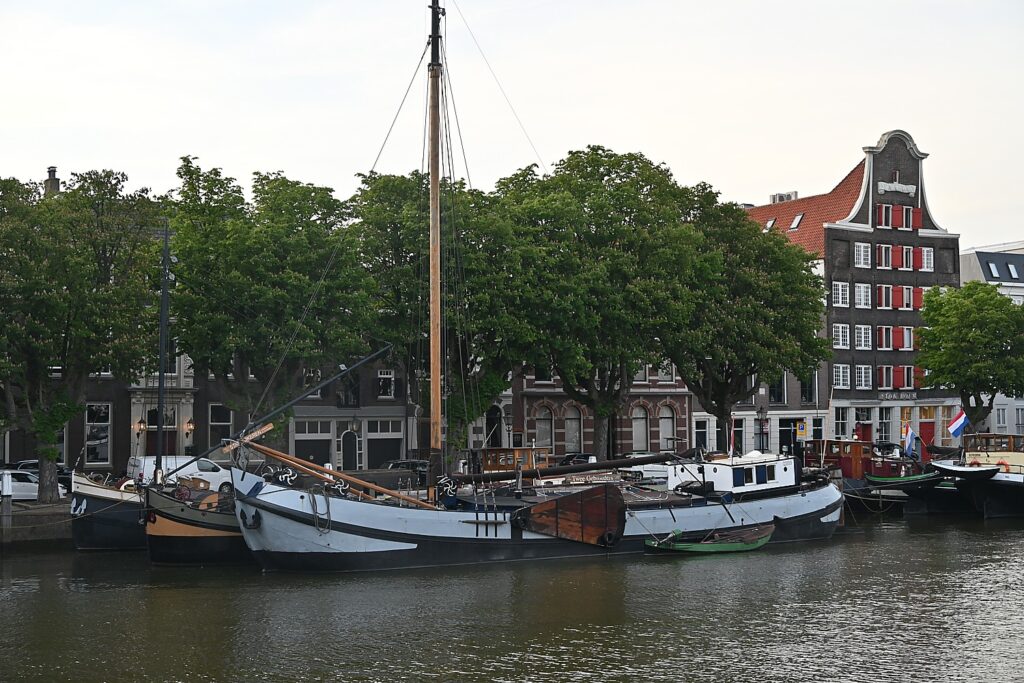 The original, ornately decorated entrance gate to the town is where Napoleon entered Dordrecht, Corrie says.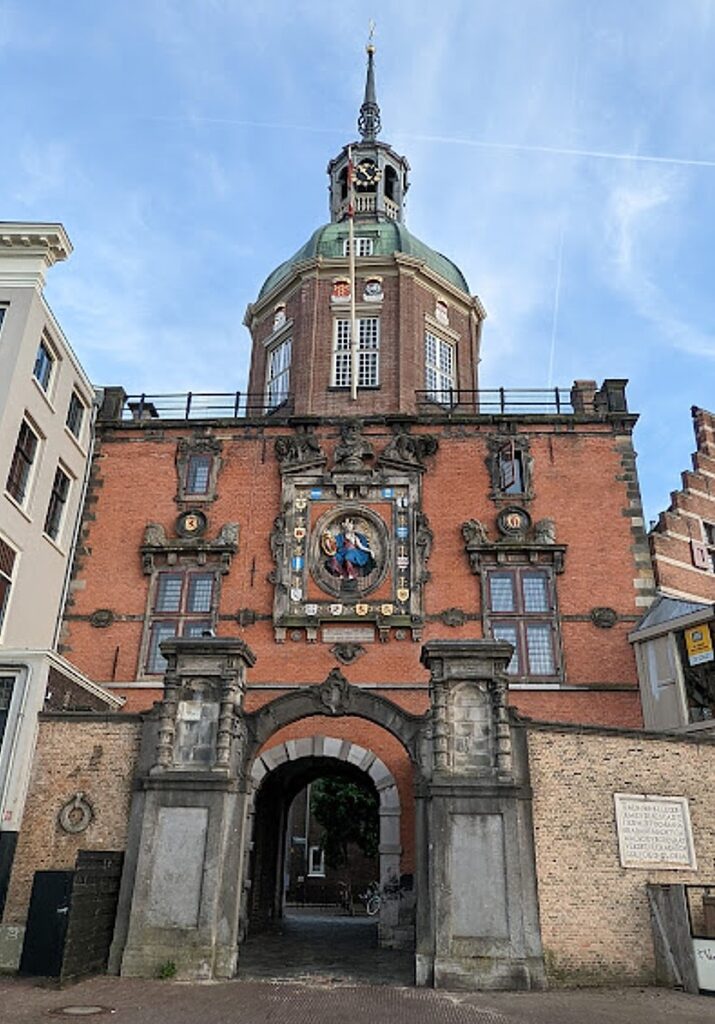 Walking down a cobblestone street, I see stolpersteine ("stumbling stones") – bronze plaques embedded in the sidewalk as a memorial to the Jewish families who were taken from their home during the Holocaust. There are stolpersteines to commemorate the victims of the Nazi regime in more than 1,100 locations in 17 European countries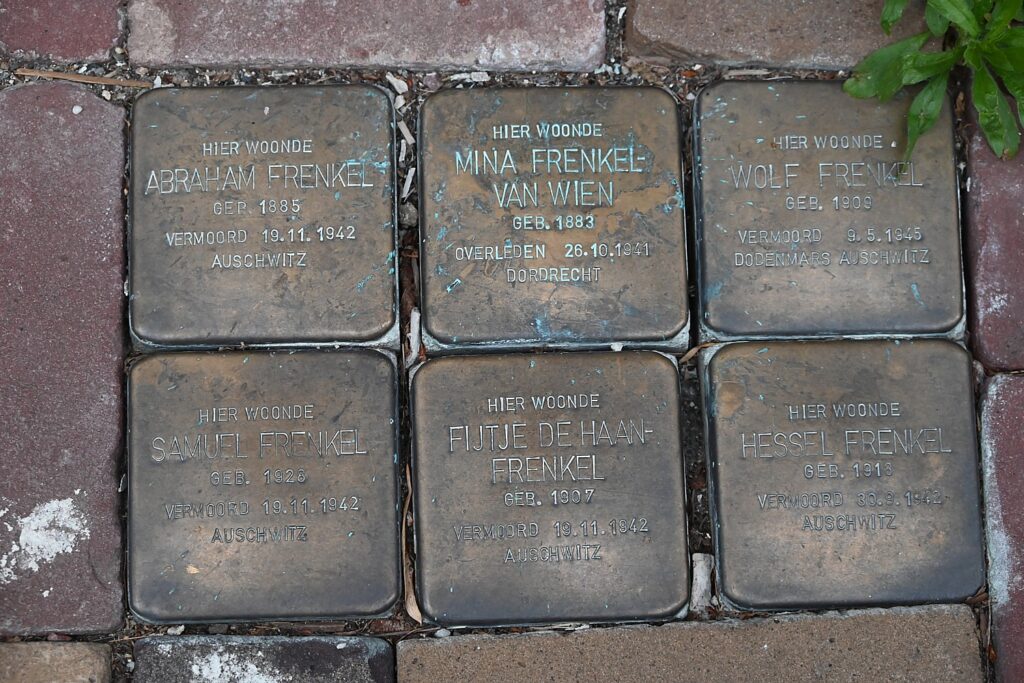 On this street, Corrie points out a special Dordrecht style façade of buildings dating from the 17th century, which she says would have been designed by a mason in order to qualify to join a guild. "There were hundreds of these buildings but they fell out of fashion.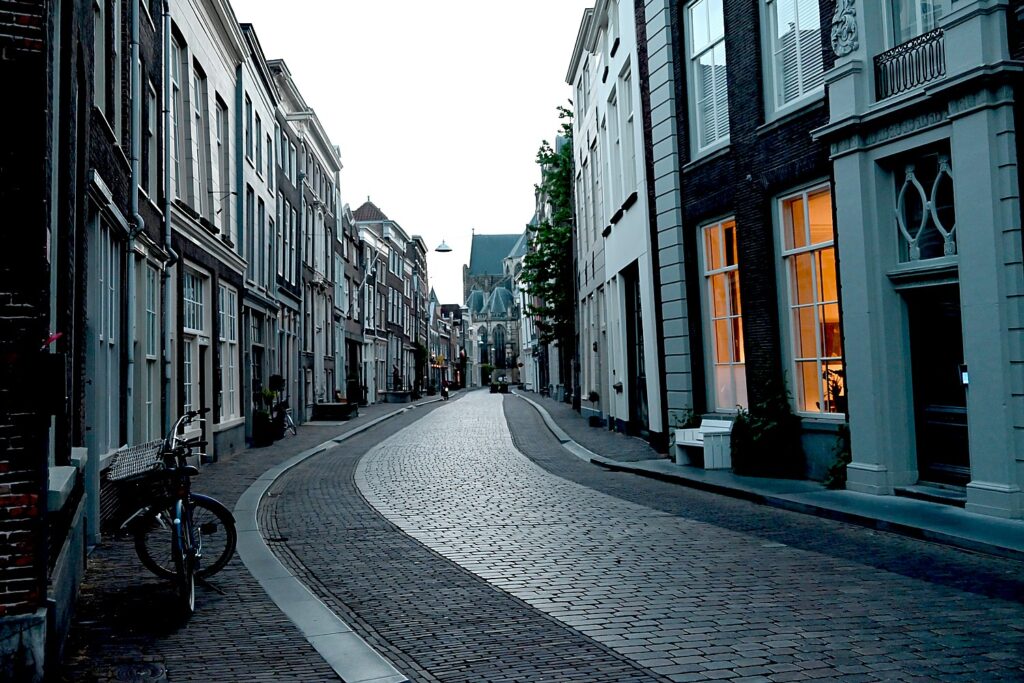 We come to what seems a simple courtyard of a 1275 Augustine monastery, but here, in 1572, a meeting was held to decide to revolt against Philip of Spain and to choose William of Orange as the leader. "The Netherlands was born in Dordrecht," Corrie tells us.
"Netherlands formed after a revolt against Spain. It started with representatives choosing William of Orange as leader and agreeing to fight for freedom – a political moment – a thought out idea – freedom of religion," which took place right here. (It sounds so much like the Continental Congress of 1776; Dordrecht in 1572 was Philadelphia in 1776.)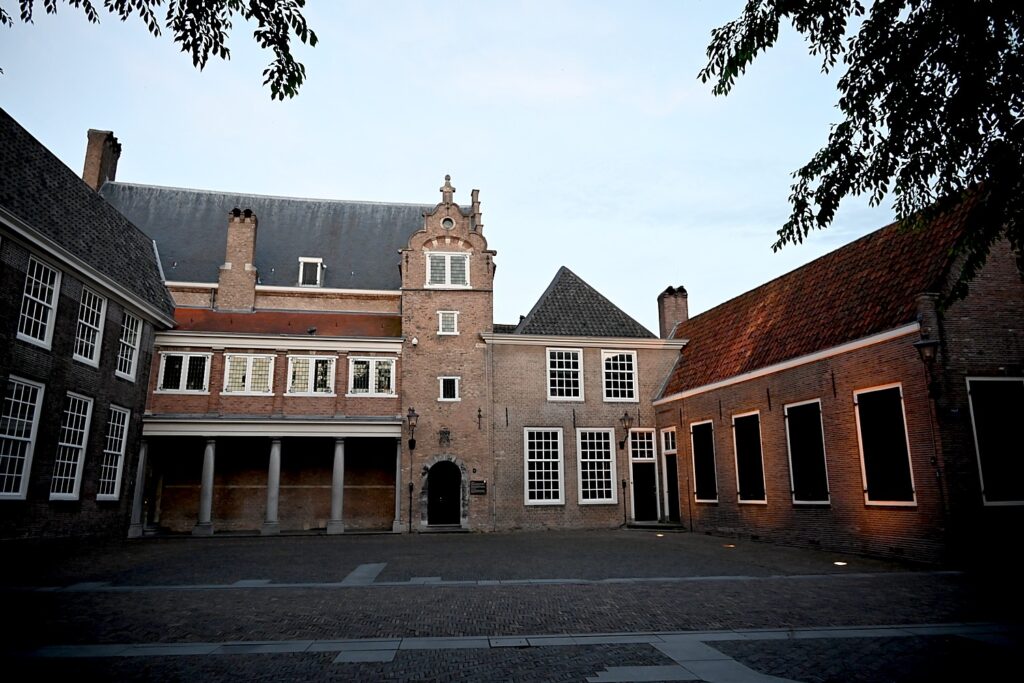 "William wanted their own church" not like Catholic churches, but rounded with 8 sides. And they wanted their own Bible translated in Dutch."
In 2019, the King of Netherlands, a descendent of William of Orange, came here to Dordrecht with an original family bible, and computerized art projected the writings from the old text on the building.
By now, darkness has all but descended. We put on our bike lights, and ride back to the ship, everyone giggling over how we look like a line of fireflies.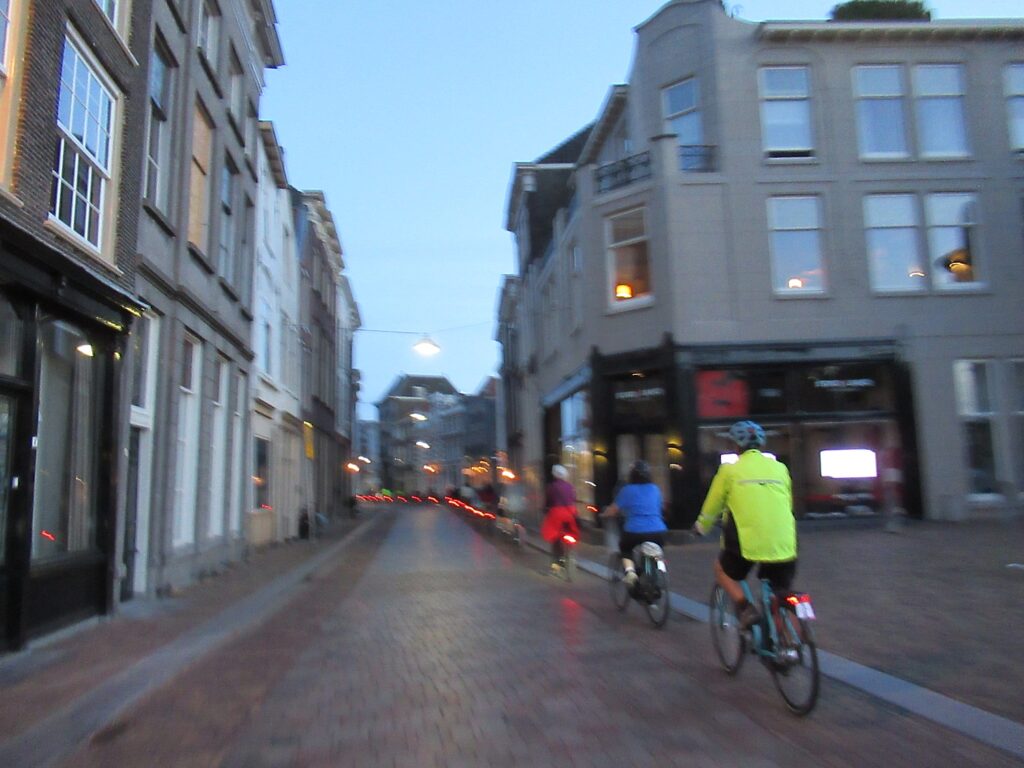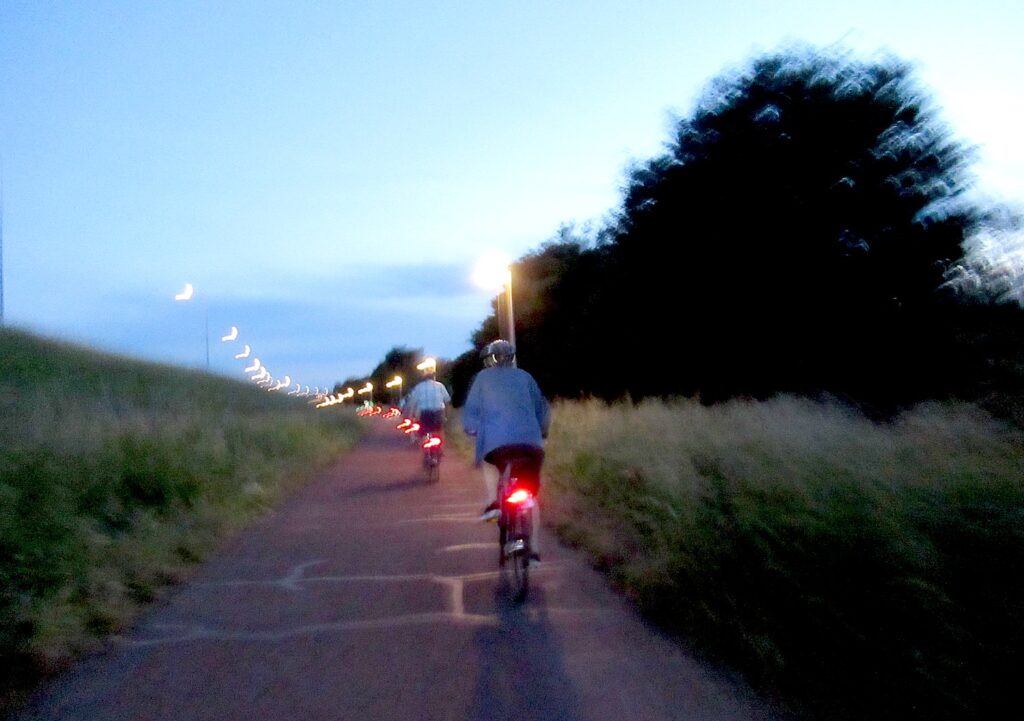 Boat Bike Tours, Aambeeldstraat 20, 1021 KB, Amsterdam, Netherlands, tel.: +31 20 72 35 400, [email protected], www.boatbiketours.com.
See also:
Idyllic Trip: Biking and Boating from Bruges to Amsterdam
Bruges-Amsterdam by BoatBikeTours: Biking to Ghent
Bruges to Amsterdam by BoatBikeTours: Antwerp, Medieval Jewel
Bruges to Amsterdam by BoatBikeTours: Dordrecht, the Birthplace of Holland
Bruges to Amsterdam by BoatBikeTours: The Windmills of Kinderdijk
__________________
© 2022 Travel Features Syndicate, a division of Workstyles, Inc. All rights reserved. Visit goingplacesfarandnear.com, www.huffingtonpost.com/author/karen-rubin, and travelwritersmagazine.com/TravelFeaturesSyndicate/. Blogging at goingplacesnearandfar.wordpress.com and moralcompasstravel.info. Visit instagram.com/going_places_far_and_near and instagram.com/bigbackpacktraveler/ Send comments or questions to [email protected]. Tweet @TravelFeatures. 'Like' us at facebook.com/NewsPhotoFeatures