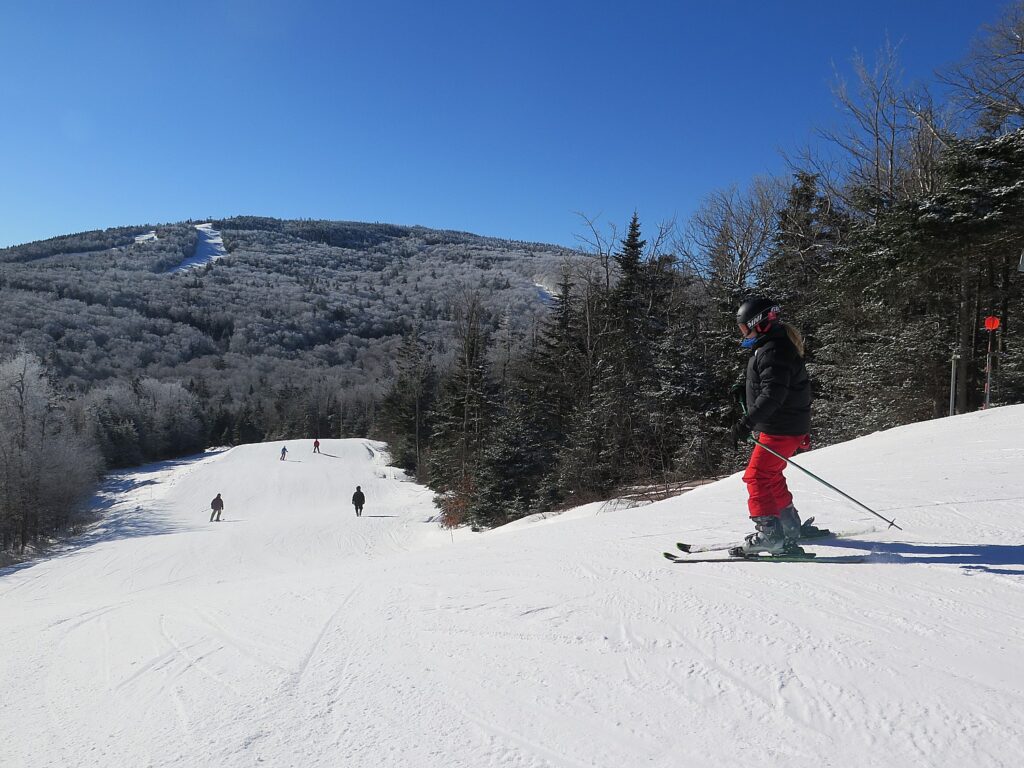 by Karen Rubin
Travel Features Syndicate, goingplacesfarandnear.com
Vail Resorts' Epic Pass which gives access to dozens of resorts across the country and around the world including here in the Northeast, driving distance from New York, Long Island and the Boston metro markets – has always afforded value (paying for themselves in as few as four days of skiing). But beyond discounts and extra value, the Epic Pass this year affords membership status and priority to reserve time on the slopes in face of capacity restrictions.
And you can maximize the value by early-bird purchasing ahead of deadlines (the deadline for Vail Resorts' Epic Pass has been extended to Sept. 17).
When you think about it, skiing is one of the best travel experiences for winter – you can't think of a better place to socially distance and breathe fresh air or a better way to be active, get blood flowing and endorphins popping and adrenalin firing. Mountain resorts also afford many safe lodging options, including condos so you can prepare your own meals. What is more, there are many spectacular mountain resorts within driving distance.
"We are fortunate that our core experience of skiing and riding takes place outdoors, across huge mountains, offering fresh air and wide-open spaces for our guests. However, to help protect our guests, our employees and our communities amid this pandemic, some changes will be required this season," Vail Resorts CEO Rob Katz wrote guests. "It has been our goal to design an approach that can remain in place for all of the 2020/21 season. We do not want to be caught off guard or find ourselves needing to make reactionary changes. Striving for consistency will provide our guests, employees and communities with as much predictability as possible this season, which we believe is worth the extra effort."
Key changes include:
Guests will be required to wear face coverings to get on the mountain and in all parts of resort operations, including in lift lines and riding in lifts and gondolas.
To maintain physical distancing on our chairlifts and gondolas, we will only be seating related parties (guests skiing or riding together) or: two singles on opposite sides of a four-person lift; two singles or two doubles on opposite sides of a six-person lift; or two singles on opposite sides of our larger gondola cabins.
Ski and ride school will be offered and on-mountain dining will be open, but with changes to help keep guests safe.
Mountain access will be managed to ensure guests have the space they need. As such, the Company announced a mountain access reservation system and limits on lift tickets to prioritize its pass holders.
"For the vast majority of days during the season, we believe everyone who wants to get on our mountains will be able to. However, we are not planning for the majority of days, we are planning for every day of the season," said Katz. "We want to provide assurance to our guests that we will do our very best to minimize crowds at all times – be it a holiday weekend or the unpredictable powder day. We believe this approach will help ensure a safe experience for everyone, while prioritizing access for our pass holders."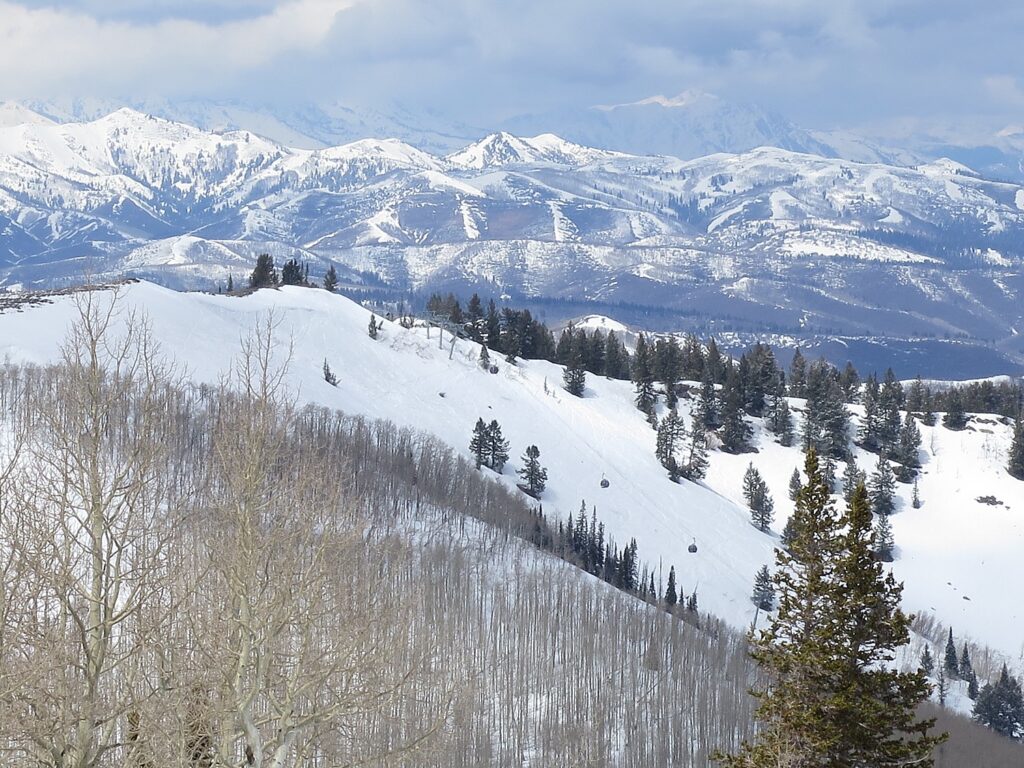 A key element is reducing and controlling capacity, so a new reservation system is being implemented, with priority for Epic Pass holders:
Pass holders will be required to make a reservation before arriving at the mountain.
Throughout the season, pass holders will be able to make as many week-of reservations as their pass type and availability allow.
The early season will be reserved for pass holders only. Vail will begin selling lift tickets Dec. 8.  
In addition to week-of reservations, pass holders can book up to seven Priority Reservation Days for the core season (Dec. 8-April 4), or as many days of access as they have on their pass if less than seven.
The booking window for Priority Reservation Days will open Nov. 6 and will be exclusive to pass holders until Dec. 7.  
As pass holders use their Priority Reservation Days, they can book new ones, maintaining up to seven (or however many days of access are remaining on their pass) at any time. In addition, pass holders can always make as many week-of reservations as they choose (or however many days of access are remaining on their pass).
Families will be able to book reservations together if they are in the same pass holder account.
While still subject to change, at this time Epic Pass holders will not need a reservation to access Vail's partner resorts (Telluride, Sun Valley, Snowbasin, Resorts of the Canadian Rockies, Hakuba or Rusutsu in Japan).
Lift tickets (including Buddy and SWAF tickets) will go on sale on Dec. 8, with sales limited based on the number of spaces available for any given day after the exclusive pass holder reservation period. This season, lift tickets will be sold with a reservation for a specific resort on a specific date.
Given the need to manage lift tickets sales, they will only be sold on Vail's websites and through its call centers. No lift tickets will be sold at the ticket window in resort – you may only pickup your pre-purchased lift ticket at the ticket windows. Guests are encouraged to purchase in advance, though guests can purchase a same day lift ticket online or through call centers, subject to availability, and then pick up the lift ticket at the ticket window.
To make the reservation system as easy to use as possible, pass holders will be able to book reservations to any of the Vail resorts, and for all dates, on EpicPass.com. Booking a reservation will turn on pass access for that day, so there will be no need for pass holders to bring anything but their pass and access the mountain as usual.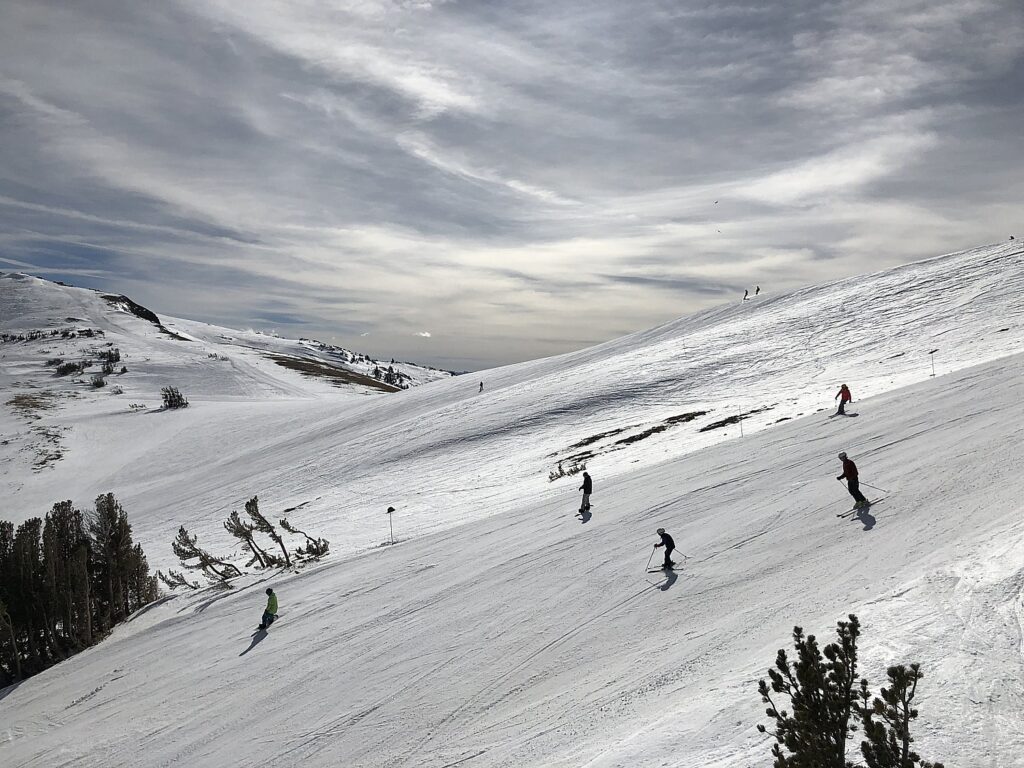 To provide additional peace of mind, Vail is including Epic Coverage free this season for all pass holders. It allows for refunds:  If pass holders are unable to book their preferred Priority Reservation Days during the initial booking window (Nov. 6-Dec. 7) and if they have not used their pass yet. 
If there is a resort closure due to certain events such as COVID-19 during a pass holders' initial Priority Reservation Days selected by Dec. 7. (There will still be an option for pass holders to choose to cover the core season instead.) 
If pass holders experience an eligible personal event that prevents them from using their pass, such as job loss, injury or illness.  
To give guests more time to consider the changes, the Company's Labor Day deadline has been extended to Sept. 17, including the deadline to use pass holder credits from last season.
"There is no doubt this season will be different but we are committed to what matters most: working to protect our guests, employees and communities and doing everything we can to provide great skiing and riding all season long," Katz said.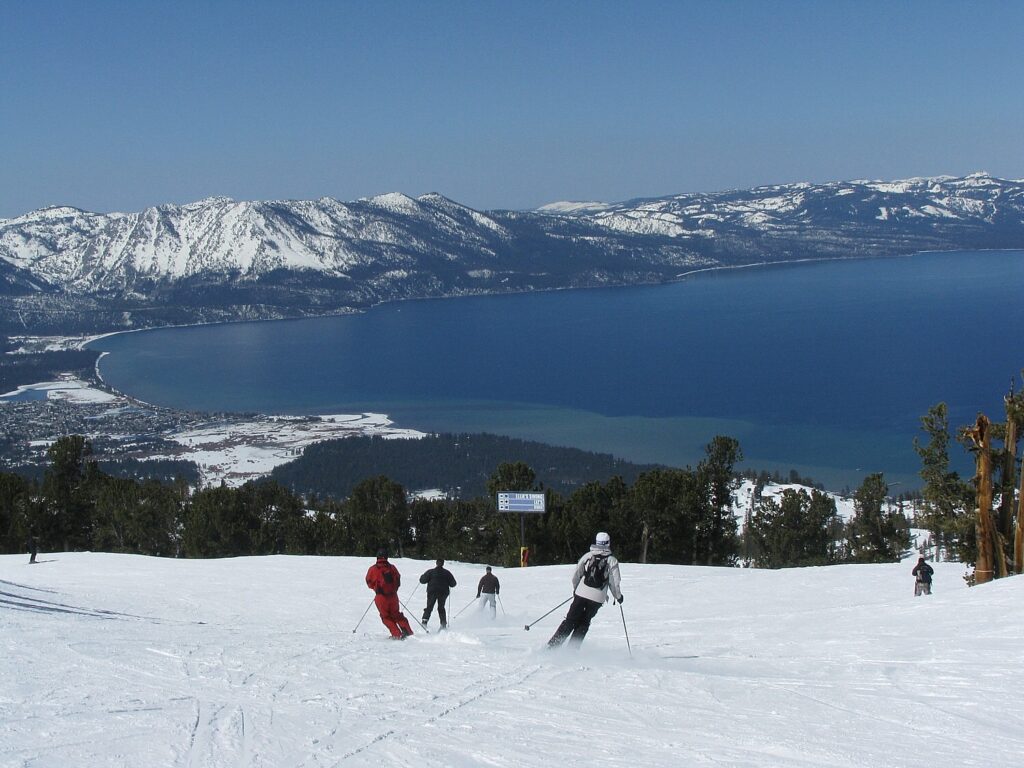 To provide the safest experience for guests, Vail is implementing these procedures:
Physical Distancing on Chairlifts and Gondolas: To maintain physical distancing on chairlifts and gondolas, only related parties (guests skiing or riding together) or two singles on opposite sides of a four-person lift will be seated together; two singles or two doubles on opposite sides of a six-person lift; or two singles on opposite sides of our larger gondola cabins.
Physical Distancing in On-Mountain Restaurants: Vail will open all on-mountain restaurants this season, but to allow for physical distancing, the number of people will be restricted in accordance with public health requirements. Full-service, sit down restaurants will operate with reduced seating, spaced to enable physical distancing. At most of the large, quick-service restaurants, "scramble areas" will be reconfigured to have a cafeteria-style approach, where guest come in, go through a single line, and pass all the food options until they get to the cashier.
Food options in quick-service restaurants will be more limited this season, with just a handful of ready-to-go hot and cold options and no ability for any custom or special orders. Tables will be spaced in seating areas to allow for physical distancing while eating. There will also be as much outdoor seating as possible. Guest are recommended to avoid the peak lunch rush and encouraged to bring their own water, snacks and other food.
Packaged beer and wine will be available for sale at most of locations, but there won't be full-service bars, on or off the mountain. All transactions will be cashless (unless required by local regulations).
Physical distancing in Ski & Snowboard Rental Locations: Guests and employees will be required to wear face coverings, and for the portions of the process that require close interactions with our technicians, our employees will take additional precautions, including wearing eye protection and gloves. Equipment will be fully sanitized between each guest use and rental delivery service expanded to provide enhanced options for guests to rent equipment outside of the store locations.
Health Screenings within Ski and Ride School: All employees will be required to undergo health screenings. "We are taking this same precaution with our ski and ride school participants, given that physical distancing may not always be possible during a lesson such as when the group rides lifts and gondolas or eats lunch together. With this in mind, all participants will be required to undergo and confirm an online self-health screening prior to arriving at the mountain for their lesson."
Limiting class size of group and private lessons to a maximum six people. "While we plan to continue many of our season-long youth programs offered at many of our resorts, we will be suspending most other smaller specialty programs this winter."
Lessons will need to be purchased in advance – no walk-up, day-of lessons will be available. A mountain access reservation will be included with the purchase of a ski school lesson. A lift ticket or eligible pass product will be required if the student will be riding a lift.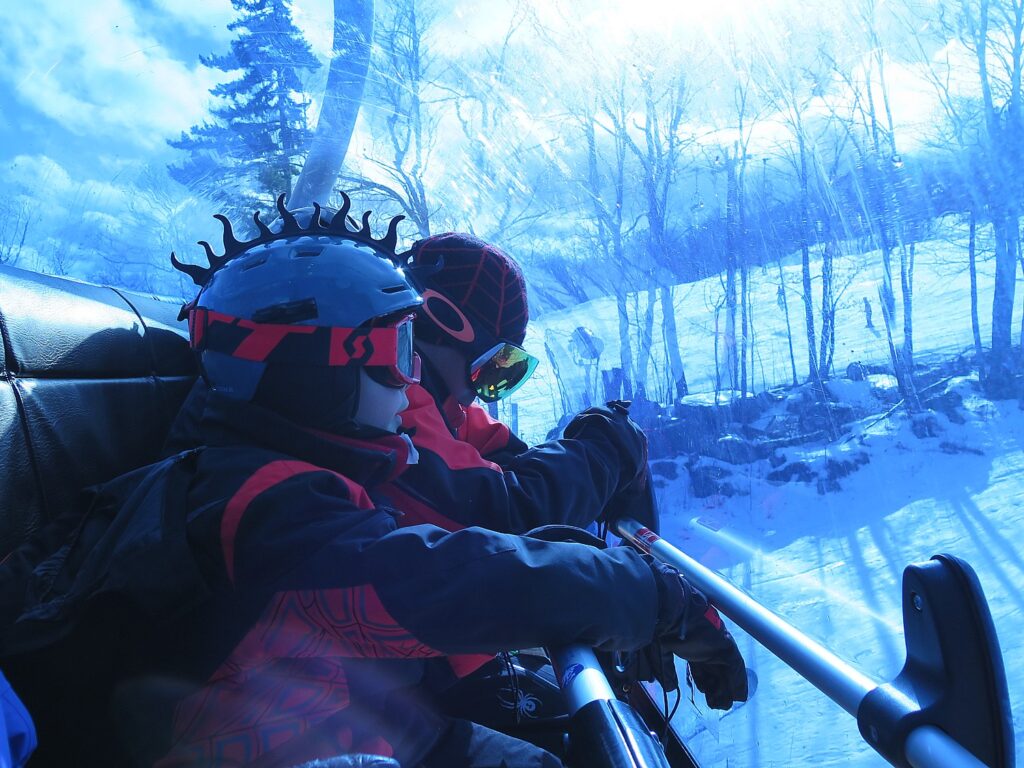 Next Steps: Each of the Vail resorts will continue to work closely with all local community stakeholders to ensure policies are aligned. 
"Success for this season can only happen with close collaboration and partnership in each community. While we have designed our winter operating plan to comply with and at times exceed all known applicable laws, our operations will remain subject to the local regulations in each of our resort locations. These may change at any time, either ahead of or during the ski season. Resorts will have a dedicated page on each of their websites that will provide the most up-to-date information on COVID-19 impacts," Katz wrote.
Epic Day Pass products offer up to a 50% discount off lift tickets. Find more details on Vail's various pass products, reservation system, Epic Coverage and the new Epic Mountain Rewards program at www.epicpass.com.
Vail Resorts, Inc., through its subsidiaries, is a leading global mountain resort operator. Vail Resorts' subsidiaries operate 37 world-class mountain resorts and urban ski areas, including resorts that are driving distance from the New York and Boston metro areas: Stowe, Mount Snow, Okemo in Vermont; Hunter Mountain in New York; Mount Sunapee, Attitash, Wildcat and Crotched in New Hampshire. Also, such renowned resorts as Vail, Beaver Creek, Breckenridge, Keystone and Crested Butte in Colorado; Park City in Utah; Heavenly, Northstar and Kirkwood in the Lake Tahoe area of California and Nevada; Whistler Blackcomb in British Columbia, Canada; Perisher, Falls Creek and Hotham in Australia.
More information at www.snow.com.
See also:
Bubble Chairs, Great Snowmaking Give Okemo Mountain Resort an Edge
Park City Mountain, Utah: Biggest Ski Area in US is One of Easiest to Reach
Skiing Kirkwood: It's All About the Mountain
______________________
© 2020 Travel Features Syndicate, a division of Workstyles, Inc. All rights reserved. Visit goingplacesfarandnear.com, www.huffingtonpost.com/author/karen-rubin, and travelwritersmagazine.com/TravelFeaturesSyndicate/. Blogging at goingplacesnearandfar.wordpress.com and moralcompasstravel.info. Send comments or questions to [email protected]. Tweet @TravelFeatures. 'Like' us at facebook.com/NewsPhotoFeatures