By Karen Rubin, Travel Features Syndicate, goingplacesfarandnear.com
New York City again hosts some of the world's premier New Year's Eve celebrations, some extending through the holiday weekend. There are festive ways to welcome in 2017 across all five boroughs, including the iconic ball drop in Times Square, as well as a divinely inspired concert at The Cathedral of St. John the Divine, and a Midnight Run in Central Park, complete with fireworks.
New Year's Eve in Times Square
An estimated 1 million revelers in New York City will watch the 110-year-old tradition of the Times Square New Year's Eve Ball Drop. A 12-foot-diameter geodesic sphere covered in 2,688 Waterford crystals, the ball weighs 11,875 pounds and is powered by 32,256 Philips Luxeon Rebel LED lights, capable of creating a palette of more than 16 million vibrant colors. At 11:59 pm, the ball begins its descent atop One Times Square as millions of people count down the final seconds of the year and celebrate the beginning of a new year.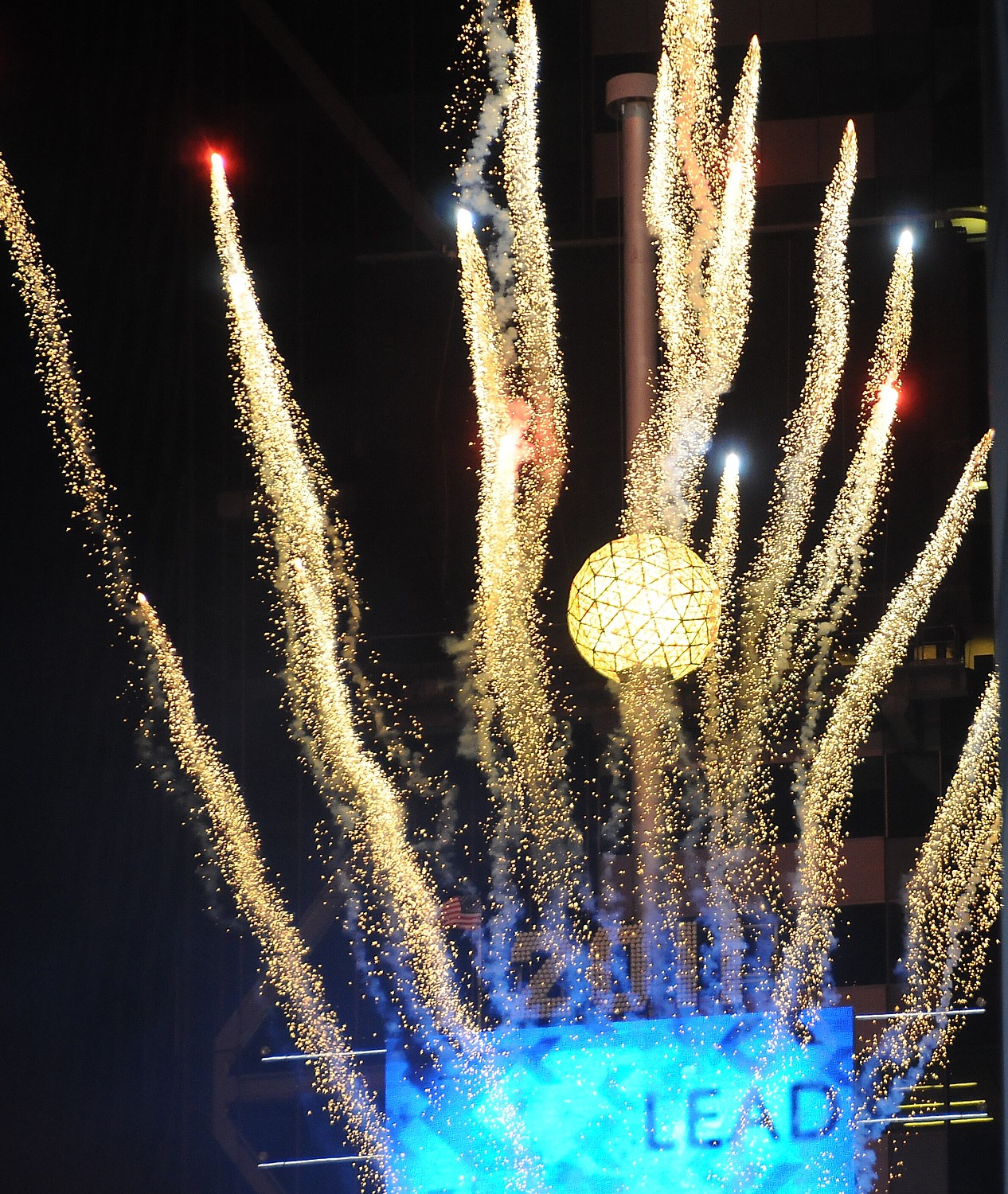 New Year's Eve events taking place in Times Square include:
Dick Clark's New Year's Rockin' Eve with Ryan Seacrest: A cherished annual tradition since 1972, the show will kick off New Year's Eve celebrations live from Times Square with host Ryan Seacrest and comedian Jenny McCarthy. Pop star Fergie will also be co-hosting the Billboard Hollywood Party, featuring celebrity performances throughout the night. For more information on upcoming performances, visit dickclark.com.
New Year's Eve Wishing Wall: When the clock strikes midnight on New Year's Day, thousands of confetti pieces will rain down upon revelers in Times Square, each containing a special wish from people across the globe. Visitors and locals looking to submit their wishes can submit in person at the Mobile Wishing Wall in Times Square or online via timessquarenyc.org starting on December 1. Visit timessquarenyc.org for specific locations and times.
Madame Tussauds New York: Located within walking distance from the ball drop, families can hang out with over 200 life-size wax figures of their favorite celebrities as Madame Tussauds celebrates the New Year. This year's event includes passed appetizers, open bar for ages 21 and over and access to the attraction's themed rooms, including the new Ghostbusters Experience that opened earlier this year. Visit madametussauds.com for more information.
Ripley's Believe It or Not! Times Square: With over 500 amazing exhibits and 20 galleries, Ripley's Believe It or Not! Times Square will once again be holding a New Year's Eve celebration to ring in 2017. Ripley's New Year's Eve party will feature a live DJ, dancing, open bar and face painting for the kids, complete with a champagne toast at midnight. For more information, visit ripleysnewyork.com.
Good Riddance Day: On December 28 from noon to 1pm, Times Square New Year's Eve and Shred-it will bid farewell to bad memories from 2016. Mobile shredding trucks and mallets will be available for attendees to shred or destroy items like old love letters, pink slips and cellphones. Shred-it is also offering a contest on their website to win a trip to NYC for Good Riddance Day and to experience the ball drop. Those who can't make it to Times Square can submit items to be shredded on shredit.com  or tweet with the hashtag #GoodRiddanceDay.
Visitors looking to dance and dine the night away will find several restaurants and venues with New Year's Eve offerings around Times Square. Applebee's Neighborhood Grill & Bar (two locations in Times Square), AMC Empire 25, Aureole New York by Charlie Palmer, Blue Fin, Chevys, Dallas BBQ, Dave & Buster's Times Square, Dos Caminos, Fig & Olive, Glass House Tavern, Planet Hollywood Times Square, STK New York City Midtown, St. Andrews Restaurant & Bar and others will welcome 2017 in style. For tickets to these and other Times Square events, diners should call restaurants and venues directly or visit balldrop.com for select event tickets.
This is an event that you should do at least once in your life, but involves a bit of physical challenge, since you have to arrive by 3 pm and basically stand there without access to a bathroom or food (outside the perimeter) until after midnight. Dress in layers; bring water and snacks and of course camera and cell phone to share the experience.
But there are other ways to enjoy a unique New York New Year's Eve: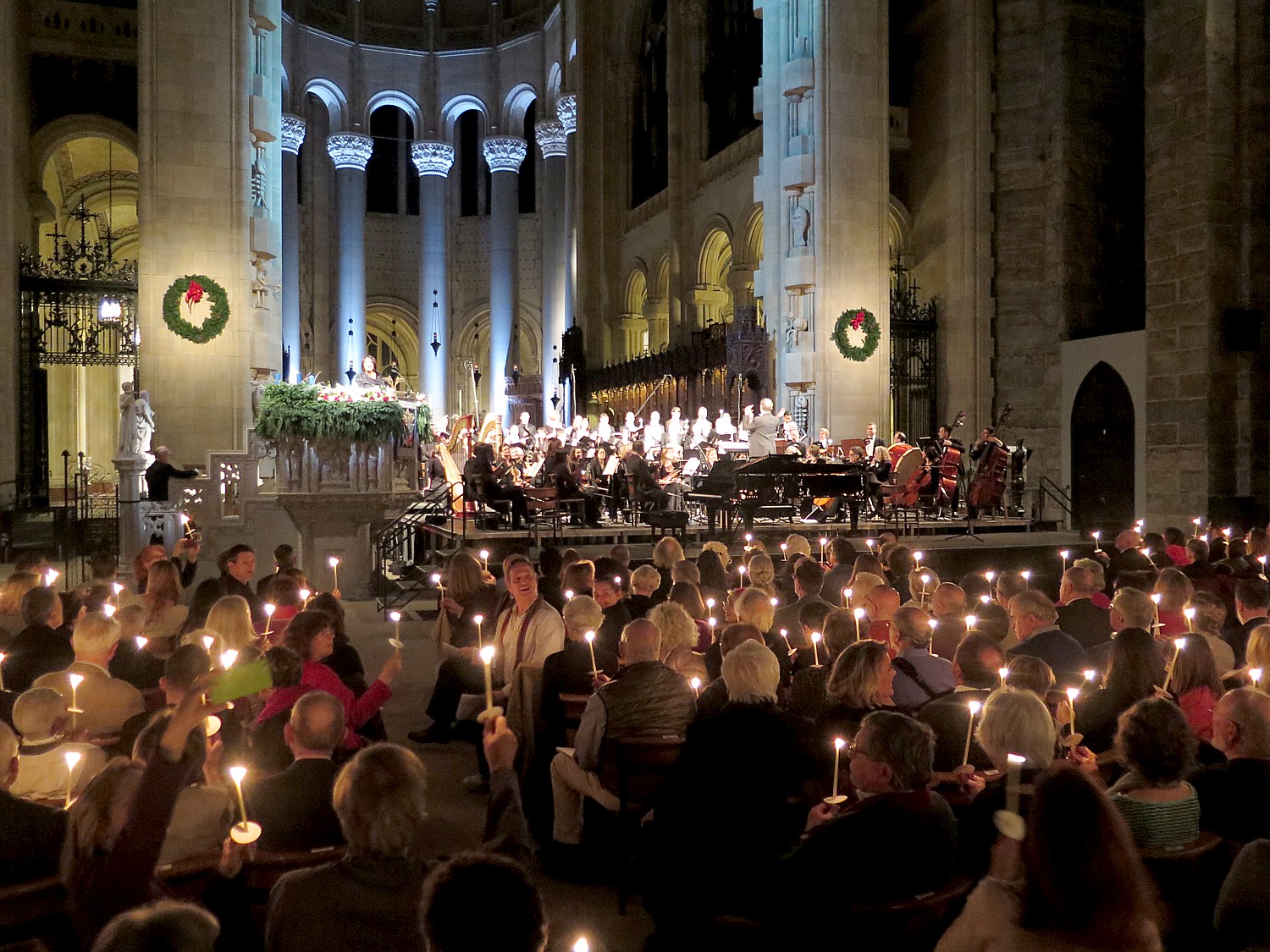 Last year, I attended the New Year's concert at Cathedral Church of St. John the Divine– a truly spectacular setting, as uplifting as the music  and candlelight. A signature New Year's Eve event founded by Leonard Bernstein in 1984, the annual Concert for Peace brings together New Yorkers and visitors from around the world for an evening filled with uplifting music. This year, the Cathedral will introduce a new work by composer Paul Moravec and librettist Mark Campbell called "Light Shall Lift Us." The program will feature soloist Jamet Pittman and includes other works from Joseph Haydn's "Morning" Symphony and Johann Sebastian Bach's Mass in B Minor. You can purchase tickets. Also, there are a limited number of general admission seats are free and open to the public (people line up hours in advance). Later in the evening, a special late-night service will be held to ring in the New Year. (1047 Amsterdam Avenue at 112th Street,New York, NY 10025, 212-316-7540, [email protected], stjohndivine.org.
Another of my favorite New Year's Eve events is the New York Road Runners Midnight Run. The evening kicks off at 10 pm with music and dancing at the bandshell. Then, when the clock strikes midnight, and there is a spectacular fireworks display over the famous fountain, runners start a four-mile NYRR Midnight Run, dashing their way into 2017. The music, dancing and fireworks are free, but there is a fee to participate in the race (registration is open to the public and required; visit nyrr.org).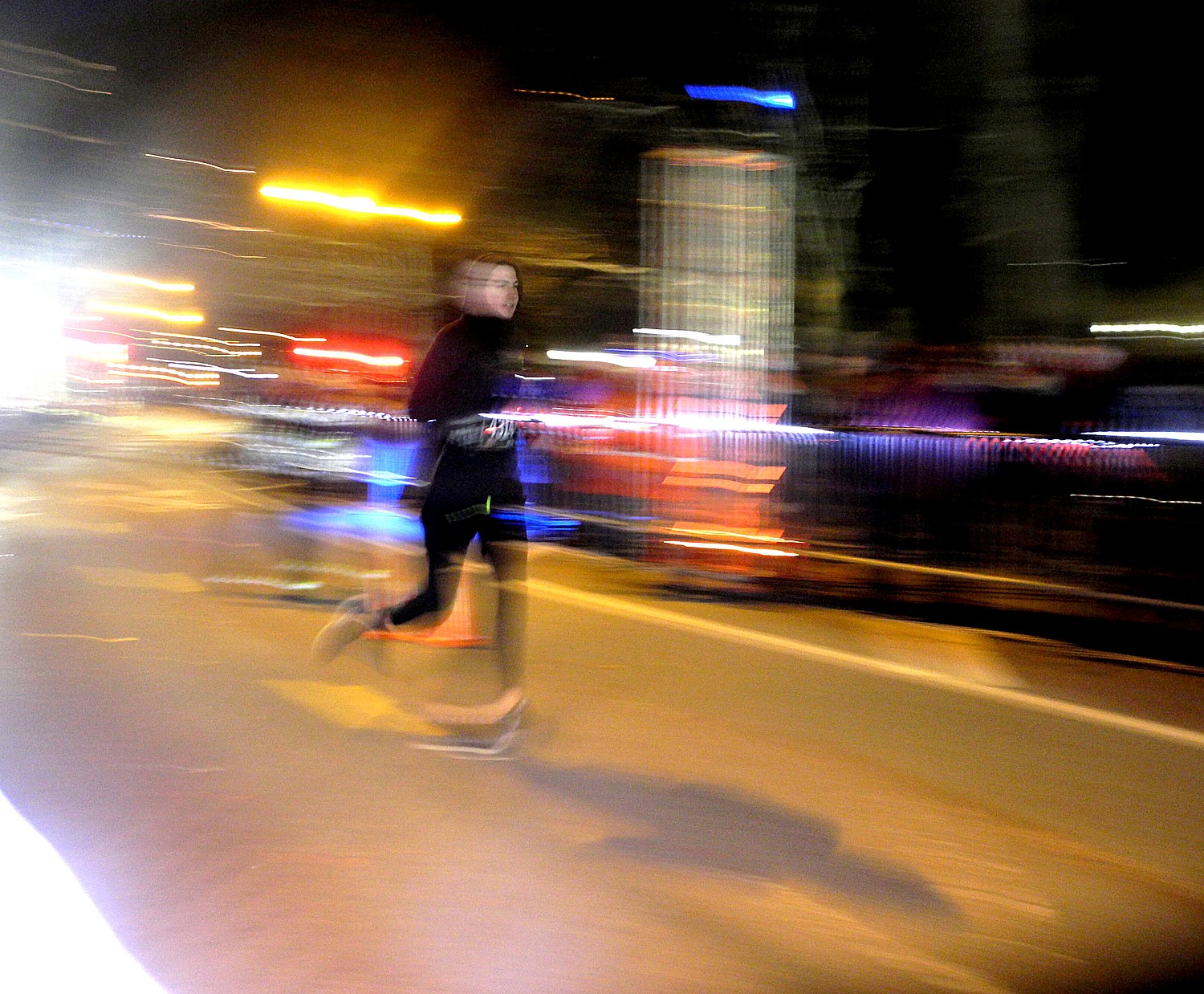 Other festive events happening in Manhattan:
Apollo Theater: With its 10th annual Kwanzaa Celebration, the Apollo Theater invites visitors to enjoy a day in Harlem on New Year's Eve, with dance performances by Abdel Salaam's Forces of Nature Dance Theatre and music honoring the holiday of Kwanzaa. The event will also celebrate the Forces of Nature dance school's 35th anniversary and is hosted by radio personality Imhotep Gary Byrd. Visit apollotheater.org to purchase tickets.
Children's Museum of Manhattan: Families can enjoy a kid-friendly New Year's Eve bash at the Children's Museum of Manhattan. The museum will offer a New Year's Eve Dance Party with DJ Chela, along with a New Year's Eve ball drop just for the kids. Visit cmom.org for more info.
Circle Line Sightseeing Cruises: For an unforgettable evening sailing around New York Harbor, Circle Line cruise ships will once again offer their New Year's Eve cruise sailings. The party cruise includes hors d'oeuvres, a full open bar, party favors, a DJ and a midnight champagne toast. The cruise boards at 9pm and sails from 10pm to 1am. (Must be 18 years old to board and 21 years old to drink alcohol.) For more information or to purchase tickets, visit circleline42.com.
Empire State Building: New York City's iconic Empire State Building will join in the celebration of New Year's Eve with their annual display of colorful confetti lights around the spire of the building. When the clock strikes midnight, the building will sparkle white to signify the new year, a must-see for visitors and locals alike.
Luminaries at Brookfield Place: Currently in its second installation at Brookfield Place in Lower Manhattan, Luminaries is a three-dimensional interactive light display in the Winter Garden atrium that cycles through a palette of festive colors when someone touches one of three "wishing stations." During New Year's Eve weekend, Luminaries will be displaying its holiday colors that dance to the tunes of Michael Bublé and Tony Bennett's winter classic songs. Visit artsbrookfield.com for more information.
Madison Square Garden: Popular nineties band Phish will make their return to Madison Square Garden from December 28–31. The band's loyal fans are invited to rock out into the New Year as they jam out with their unique style of live music. For more information, visit thegarden.com.
The Metropolitan Opera: French romanticism will return to The Metropolitan Opera with the opening of Roméo et Juliette on New Year's Eve. Running through March 18, this classic love story will include four graceful duets with Diana Damrau as Juliette and Vittorio Grigolo as Roméo. For more information, visit MetOpera.org.
Merchant's House Museum: Relive the cherished tradition of making house calls on New Year's Day as the Merchant's House Museum continues the 19th-century tradition with their Come Calling event. House tours, readings, punch and confections will all be part of the festivities, as well as a holiday raffle drawing. For more information and to purchase tickets, visit merchantshouse.org.
New York Philharmonic: On New Year's Eve, music director Alan Gilbert will conduct the New York Philharmonic's special New Year's Eve celebration. This year's show will feature mezzo-soprano Joyce DiDonato performing American classics by Rodgers & Hammerstein, as well as Copland and Lerner & Loewe. For more information, visit nyphil.org.
New York Water Taxi: Families looking to enjoy a kid-friendly evening can party the night away with New York Water Taxi's New Year's Eve Family Cruise. With the City's magnificent skyline as the backdrop. the cruise will sail along New York Harbor and includes hors d'oeuvres, a dinner buffet with dessert, juice and soft drinks and a cash bar for those 21 and older. TVs onboard will be livestreaming the ball drop. Tickets can be purchased online at nywatertaxi.com.
World Yacht Cruises: World Yacht Cruises will feature a Montauk-esque buffet and celebration aboard its North River Lobster Company sailing. The cruise includes a standard open bar, live DJ and an extensive buffet from 10pm through 1am. For this and other New Year's Eve sailings with World Yacht Cruises, visit worldyacht.com.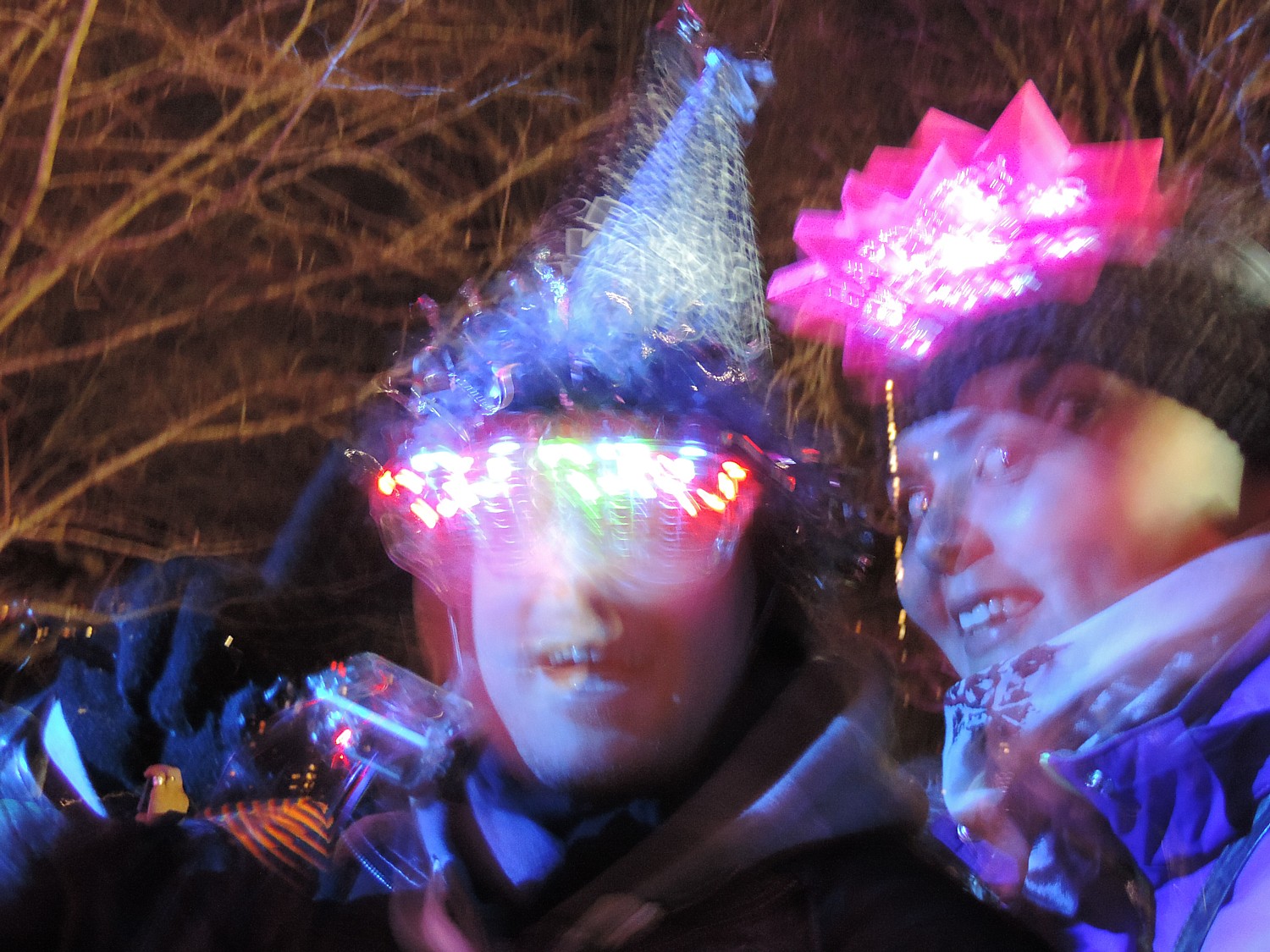 Ringing in the New Year Brooklyn-Style
Coney Island USA: For those who want to experience the thrill of the ball drop without the crowds of Times Square, Coney Island will be hosting a New Year's Eve celebration with an LED ball drop simulated on the Parachute Jump, along with a stunning 3D laser light show and a circus sideshow fire finale. Select boardwalk restaurants and attractions will be open, including The Thunderbolt and B&B Carousell. For more information, visit coneyislandusa.com
Prospect Park Fireworks: Visitors and locals can celebrate New Year's Eve in Prospect Park under Brooklyn's beautiful annual fireworks display at midnight, sponsored by Brooklyn Borough President Eric Adams. This event is free and open to all ages and includes hot refreshments and entertainment. Grand Army Plaza, West Drive in Prospect Park and Prospect Park West between Grand Army Plaza and 95th Street are the best places to see the spectacular fireworks show. For more information, visit prospectpark.org.
Time's Up 19th Annual New Year's Eve Bike Ride: Celebrating its 19th year, environmental education group Time's Up will once again host their New Year' Eve bike ride and outdoor after party. Bikers and skaters can start the year off right by meeting up at 9:45 p.m. on the Brooklyn side of the Williamsburg Bridge, then ride through Washington Square Park and Madison Square Park before partying the night away at Belvedere Castle in Central Park. For more information, visit times-up.org.
Coney Island Polar Bear Club Annual New Year's Day Swim: On New Year's Day 2017, the Coney Island Polar Bear Club invites those brave enough to take a plunge into the Atlantic Ocean to bring in the New Year and to benefit Camp Sunshine, a charity for children with life-threatening illnesses. The yearly tradition is open to the public and starts at 1pm at the Stillwell Avenue boardwalk entrance, with free admission to the New York Aquarium for registered attendees. For more event details, visit polarbearclub.org.
New Year's in The Bronx
Havana Café New Year's Eve Party: Bringing the soul and taste of Havana to the Bronx, Havana Café will feature a special four-course dinner and one free cocktail starting at 8:30pm on New Year's Eve, followed by an open bar starting at 11pm. The party continues until 4am with party favors and dancing. Visit bronxhavanacafe.com for more info.
New York Botanical Garden: Throughout New Year's Eve weekend, visitors can check out the exciting winter wonderland at the New York Botanical Garden's Holiday Train Show. Featuring more than 150 landmarks including the Statue of Liberty and the Brooklyn Bridge, visitors can watch as model trains zip through a miniature replica of New York City, which is sure to delight kids of all ages. Check out nybg.org for more info.
Queens Welcomes 2017
Elli Kokkinou at Melrose Ballroom: One of Greece's most popular singers, Elli Kokkinou, will ring in 2017 at Astoria's famous Melrose Ballroom. Visit melroseballroomnyc.com for tickets and more information.
Resorts World Casino: As New York City's only casino, Resorts World Casino invites those 21 and older to celebrate New Year' Eve at Club360 with live performances by Tavares & France Joli. Party favors, a drink ticket and a champagne toast at midnight are just some of the exciting offerings throughout the night in addition to its 3,000 slot machines. For more information, visit rwnewyork.com.
Staten Island Happenings
New Year's Eve at Nicotra's Ballroom: Beginning at 7:30pm, Nicotra's Ballroom at the Hilton Garden Inn New York/Staten Island will host a New Year's Eve Gala. The gala includes a cocktail reception, gourmet dinner, live DJ and a champagne toast as a live feed from Times Square shows the exciting ball drop. The Hilton Garden Inn Staten Island will also feature a special room rate, which includes a buffet breakfast and admission to the gala. For more info, visit nicotrasballroom.com.
Brioso Ristorante: Visitors and locals can spend their New Year's Eve in a quaint and festive setting at Brioso Ristorante in Staten Island. Featuring a sumptuous menu of delicious and authentic Italian cuisine, Brioso has been a New York City staple since 1995. To book a reservation and to learn more, visit newyork.briosorestaurants.com.
For other great New Year's Eve parties and events in New York City, see nycgo.com/articles/awesome-new-years-eve-parties-in-nyc
______________
© 2016 Travel Features Syndicate, a division of Workstyles, Inc. All rights reserved. Visit goingplacesfarandnear.com and travelwritersmagazine.com/TravelFeaturesSyndicate/. Blogging at goingplacesnearandfar.wordpress.com and moralcompasstravel.info. Send comments or questions to [email protected]. Tweet @TravelFeatures. 'Like' us at facebook.com/NewsPhotoFeatures